Team Accountability – Workshop 1 (Introduction to DTW)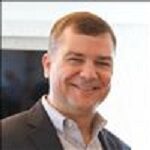 The Appleton Greene Corporate Training Program (CTP) for Team Accountability is provided by Mr. Teschner MBA BA Certified Learning Provider (CLP). Program Specifications: Monthly cost USD$2,500.00; Monthly Workshops 6 hours; Monthly Support 4 hours; Program Duration 12 months; Program orders subject to ongoing availability.
If you would like to view the Client Information Hub (CIH) for this program, please Click Here
Learning Provider Profile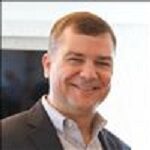 To be advised.
---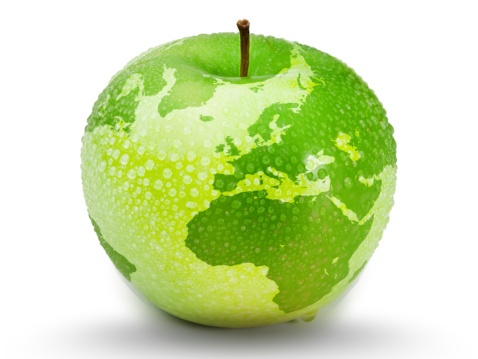 MOST Analysis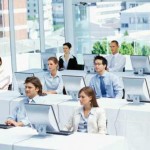 Mission Statement
This is the Vistage workshop – our current core product – delivered over the course of 6 hours. Outcome: understanding of where we're going. Tools: VMG Pre-workshop assessment. Desired Learning Objectives: We understand what Accountability truly is and how it's practiced. We know the definition of both a Team, and a High-Performance Team. We understand the basic outline of the "F-4 Debrief" methodology. We understand the High-Performance Team Lifecycle. We understand Mission Command and Commander's Intent.
---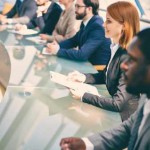 Objectives
01. Understanding Accountability: departmental SWOT analysis; strategy research & development. Time Allocated: 1 Month
02. Accountability Roadmap: departmental SWOT analysis; strategy research & development. Time Allocated: 1 Month
03. Pre-Assessment: departmental SWOT analysis; strategy research & development. Time Allocated: 1 Month
04. Debriefs Explained: departmental SWOT analysis; strategy research & development. Time Allocated: 1 Month
05. Mission Command: departmental SWOT analysis; strategy research & development. Time Allocated: 1 Month
06. Commander's Intent.: departmental SWOT analysis; strategy research & development. Time Allocated: 1 Month
07. Building Teams: departmental SWOT analysis; strategy research & development. 1 Month
08. High-Performance Teams: departmental SWOT analysis; strategy research & development. Time Allocated: 1 Month
09. Common Barriers: departmental SWOT analysis; strategy research & development. Time Allocated: 1 Month
10. Creating Culture: departmental SWOT analysis; strategy research & development. Time Allocated: 1 Month
11. Accountable Leaders: departmental SWOT analysis; strategy research & development. Time Allocated: 1 Month
12. Team Dynamic: departmental SWOT analysis; strategy research & development. Time Allocated: 1 Month
---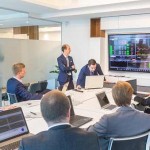 Strategies
01. Understanding Accountability: Each individual department head to undertake departmental SWOT analysis; strategy research & development.
02. Accountability Roadmap: Each individual department head to undertake departmental SWOT analysis; strategy research & development.
03. Pre-Assessment: Each individual department head to undertake departmental SWOT analysis; strategy research & development.
04. Debriefs Explained: Each individual department head to undertake departmental SWOT analysis; strategy research & development.
05. Mission Command: Each individual department head to undertake departmental SWOT analysis; strategy research & development.
06. Commander's Intent.: Each individual department head to undertake departmental SWOT analysis; strategy research & development.
07. Building Teams: Each individual department head to undertake departmental SWOT analysis; strategy research & development.
08. High-Performance Teams: Each individual department head to undertake departmental SWOT analysis; strategy research & development.
09. Common Barriers: Each individual department head to undertake departmental SWOT analysis; strategy research & development.
10. Creating Culture: Each individual department head to undertake departmental SWOT analysis; strategy research & development.
11. Accountable Leaders: Each individual department head to undertake departmental SWOT analysis; strategy research & development.
12. Team Dynamic: Each individual department head to undertake departmental SWOT analysis; strategy research & development.
---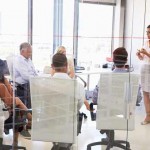 Tasks
01. Create a task on your calendar, to be completed within the next month, to analyze Understanding Accountability.
02. Create a task on your calendar, to be completed within the next month, to analyze Accountability Roadmap.
03. Create a task on your calendar, to be completed within the next month, to analyze Pre-Assessment.
04. Create a task on your calendar, to be completed within the next month, to analyze Debriefs Explained.
05. Create a task on your calendar, to be completed within the next month, to analyze Mission Command.
06. Create a task on your calendar, to be completed within the next month, to analyze Commander's Intent.
07. Create a task on your calendar, to be completed within the next month, to analyze Building Teams.
08. Create a task on your calendar, to be completed within the next month, to analyze High-Performance Teams.
09. Create a task on your calendar, to be completed within the next month, to analyze Common Barriers.
10. Create a task on your calendar, to be completed within the next month, to analyze Creating Culture.
11. Create a task on your calendar, to be completed within the next month, to analyze Accountable Leaders.
12. Create a task on your calendar, to be completed within the next month, to analyze Team Dynamic.
---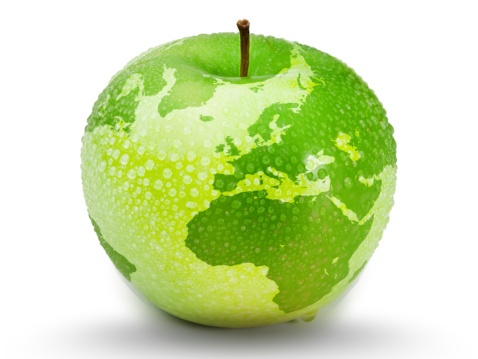 Introduction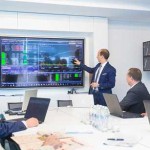 How to integrate accountability into your company culture
Lack of accountability makes it impossible to build a high-performing team.
Why?
Simply said, things don't get done when no one takes responsibility for making decisions, handling problems, and fixing them.
When someone accepts accountability, they do so for their own decisions. It involves taking the initiative and realising that people have the ability to both cause and solve problems. We'll get into what accountability looks like at work, why it's critical, and how to incorporate it into your culture in this article.
• What exactly does accountability mean at work?
• What occurs at work when there is a lack of accountability?
• How do you demonstrate responsibility at work?
• Making responsibility a cornerstone of your culture in 7 simple steps
• Bonus section: Accountability for coworkers
What exactly does accountability mean at work?
Every employee must take responsibility for their actions, behaviours, output, and decisions in the workplace. Additionally, it's associated with better levels of devotion to work and employee morale, both of which boost performance.
It's understanding that the outcomes of your job affect other team members and overall corporate performance.
When employees are held accountable, they accept responsibility for the outcomes and do not think it is the responsibility of someone else.
In essence, it's the antithesis of passing responsibility.
The person who is specifically accountable
The directly responsible individual (DRI), a term coined by Apple, is the ideal illustration of accountability in the workplace. Every task at Apple, no matter how little, is given to a person who is personally in charge of it.
DRIs are responsible for the accomplishment or failure of the projects they are given. By clearly defining who is responsible, there is less potential for shifting blame and greater transparency regarding decision-making.
In the end, trust is built when team members continuously show ownership and accountability.
Performance improves and micromanagement decreases as a result.
What occurs at work when there is a lack of accountability?
Simply put: The team suffers from a lack of accountability.
When no one takes responsibility, the delay of one individual affects the entire team. A little shortage quickly grows into a larger one.
When unfinished work, missing deadlines, and poor punctuality are accepted, they often start to become the standard. People are taught that the actual deadline is a week after the one that was publicised, that it's normal to constantly be 10 minutes late for meetings, and that producing subpar work is acceptable. Your team suffers, and eventually, so does the culture of your organisation.
---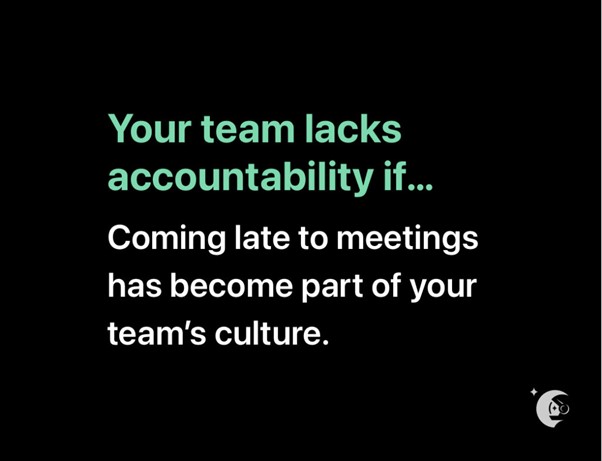 ---
The team as a whole becomes frustrated and disengaged when one of its members consistently breaks promises and isn't held accountable.
Partners In Leadership claims that a lack of accountability at work results in:
• low team spirit
• Team members' priorities are unclear.
• reduced level of employee involvement
• Unmet team and personal objectives
• Low trust levels
• a lot of change
How do you demonstrate responsibility at work?
It is obvious that a lack of responsibility has a hefty cost. So how do you avoid it or fix the problem? You need to go inward before you even consider how to include accountability into your workplace culture. At work, do you exhibit accountability?
A excellent place to start is with your goals and objectives. If you don't know what you should be accepting responsibility for, you can't be accountable. Set measurable, unambiguous goals for yourself and your team so that everyone, including you, understands what you're aiming to accomplish.
You can skip forward to the next section, where we'll talk about setting goals, if you'd like.
The discrepancy between expectations and performance should then be addressed. You can close the gap between what you're doing and what you should be doing after you have a clear understanding of your objectives and expectations. Do things fall into a black hole because you weren't aware they were on your plate?
Finally, and most importantly: Be accountable for your deeds. When you admit a mistake you've made, you're also admitting that you have the ability to correct it. And accountability has this wonderful quality.
Examples of how you can show your own accountability at work:
• Within the time frame you agreed upon, finish the duties that have been allocated to you.
• Be accountable for your team's success and put out the effort to assist your team when necessary.
• Respect everyone else's time by arriving on time and prepared for meetings you schedule (and expect that others do too).
• Take responsibility for the issues you raise by offering solutions as well.
• Avoid brushing issues under the rug or assuming they have already been resolved. Instead, raise red flags as they appear.
How to instil accountability as a fundamental value across your team and in your culture
Because it makes us uncomfortable, we frequently forget to do it, or perhaps we are unsure of how to go about it, we avoid holding others accountable. Here are some strategies for dealing with these problems and fostering an accountable workplace culture.
1. Set a good example and start with being responsible for yourself.
As we just established, you create the tone, performance, and culture for your team as the manager. People will imitate your actions. The team will copy your behaviour if you consistently arrive late for meetings, miss deadlines, and refuse to accept responsibility for your errors.
---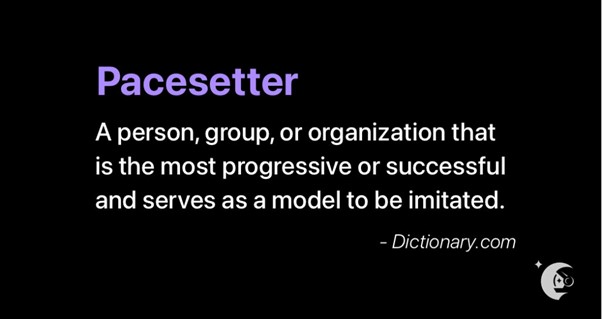 ---
2. Set collective objectives
Developing an environment of accountability on your team requires setting goals. It clarifies what you're attempting to accomplish collectively.
To be clear, not all objectives are created equal. They must also be measurable, explicit, and demanding in order to be set in a way that promotes accountability. Our preferred method of setting goals is using the OKR framework (objective and key results). The fact that OKRs are bottom-up makes them beautiful. They are simple to track and are created collaboratively. Additionally, they must to be linked to more significant corporate objectives so that everyone is aware of their significance.
Everyone's understanding of their tasks and expectations—both individually and collectively—is facilitated by this.
---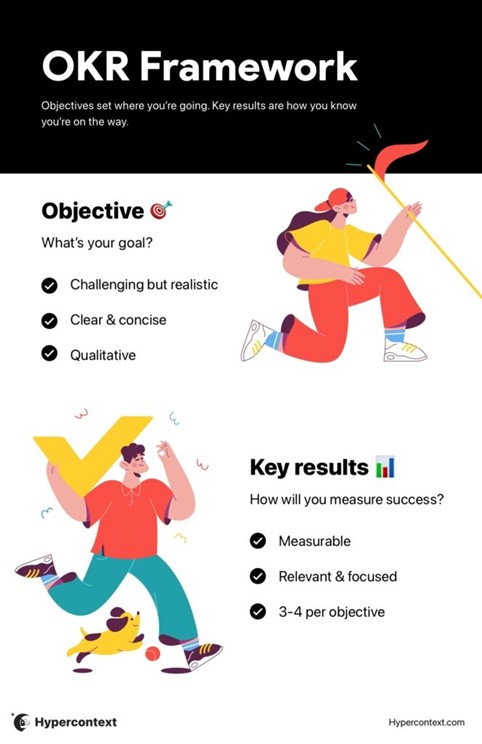 ---
3. Improve your feedback abilities
Although it's difficult, giving difficult feedback is a talent that can be developed. Giving feedback is one of the most crucial things a manager does. Giving severe feedback is lot simpler when you do it frequently, even when it's favourable. It also lessens the possibility that the feedback your direct report is receiving may come as a surprise to them, which could result in even more disengagement.
Effective feedback is made up of a few components:
• Ensure psychological safety by providing critical feedback in a secure, private setting, such as your one-on-one meetings. However, it's crucial to keep in mind that psychological safety doesn't develop overnight. Work to establish an environment with your team where people feel free to be open and authentic. If they don't, it will be far more difficult for them to take your advice.
• Assume good intentions: At its core, constructive criticism stems from a desire to sincerely assist someone in developing. You must show that you care. Assume that the problem you're trying to solve wasn't done intentionally, and vice versa. The key is to always have each other's backs.
• Be specific; being overly generic is not helpful to your team member. Give specific examples to support your criticism so they may better grasp how to improve.
Check out this collection of constructive feedback examples for more information on how to provide feedback effectively.
4. Establish a two-way feedback culture.
Good feedback requires not just the ability to give it, but also the willingness to receive it and the provision of a safe environment in which to do so. Your team members start to disengage when you don't promote a culture of two-way feedback and they don't feel like there is a safe area to speak up. According to a study by Vital Smarts of over 800 professionals,
• 52% are hesitant to bring up issues with peers' work, such as incorrect shortcuts, a lack of attention to detail, and incomplete assignments.
• 47% of respondents claim they hold back on raising issues or suggestions that could help the company since doing so would infringe on someone else's territory.
• When policy actions are starting to have unanticipated negative impacts, 49% of people wait more than a week to voice their concerns.
• When they think someone (or a group) has made a poor strategic decision, 55% are unwilling to address it.
That is a significant amount of missed opportunities for insightful learning and resource waste. Encourage two-way communication so that your staff feels comfortable identifying and outlining issues. Try the lettuce agreement with your team to help promote feedback.
5. Create a habit of accountability
It will be easier to ensure constant feedback flow if you include a reminder to provide and request feedback in the agenda for each meeting. We think team meetings and one-on-one conversations are excellent venues for developing an accountability habit.
To establish accountability as a habit, managers who use Hypercontext include the following meeting questions on their one-on-one agendas:
• Is there anything that our group should GET STARTED doing?
• Do you want me to give you more or less direction for your work?
• Do you believe you receive adequate criticism on your work? Where would you like further input if not here?
• Is there a part of your career that you feel could use extra coaching or help?
• How can we make our teamwork more effective?
6. Keep a record of your obligations, and keep one another responsible.
Make sure to include that as a future agenda item if you pledge to provide your direct reports more input so that you can hold yourself accountable. Make sure you have a mechanism to check-in on the day your employee promises to deliver a workback schedule for a project.
Making sure you're assigning action items during meetings is a simple method to promote an accountability culture or, if the harm has already been done, repair a lack of accountability.
This is the ideal method for holding each and every team member responsible for their activities. For instance, the Next Steps feature in Hypercontext lets you add action items with deadlines to each meeting agenda item and assign them to team members. The team will have a clear understanding of what is being done and who needs to be held responsible for duties that have been neglected because you can't close the agenda item until all of the subsequent stages have been completed.
---
---
7. Use a framework for accountability
Rarely is a lack of accountability on purpose. It frequently happens as a result of various issues, one of which being unclear roles and duties.
Accountability is very difficult when there is ambiguity on who is in charge of what. In fact, according to a Gallup poll, just 50% of workers firmly agree that they are aware of their obligations at work.
Fortunately, accountability models like the RACI matrix can assist with this issue. This accountability framework, sometimes referred to as a RACI chart, makes sure that every person involved in a project is given a role at each stage. There are 4 degrees of accountability for these roles:
• Responsible: Those who are in charge of finishing the given duty.
• Accountable: Individuals who are ultimately responsible for seeing that the work or delivery is finished. Additionally, this person is in charge of assigning the job to the appropriate parties.
• Consulted: For the task at hand, these people are often the subject-matter experts. They take on a consultancy and advisory role at the particular project stage.
• People who are informed are those who are given regular updates on the project's status. One-way communication is the most common method used for this.
Here is an illustration of how the RACI matrix for an engineering team might appear:
---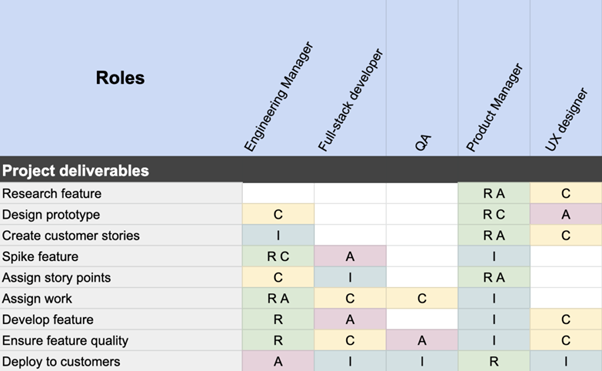 ---
Bonus section: Accountability for coworkers
One example is fostering an environment of accountability within your direct staff. Another one is holding your fellow students accountable. How can you hold your coworkers accountable so that your teamwork across the entire company is optimised?
Contrary to what many people think, holding your coworkers accountable doesn't involve blaming or accusing them. It all comes down to helping each other. To encourage greater accountability among your coworkers, think about the following important factors:
1. Be open and honest Be forthright and honest with your coworkers. Due to complex office politics or working in silos, we sometimes keep our cards close to our chests. However, being honest promotes accountability for both you and your colleagues.
2. Work collaboratively: Working in silos can quickly lead to a lack of accountability for anything that occurs outside of your team. The truth is that each team is a component of the overall picture in an organisation, which is a puzzle. To accomplish your company's objectives, you must collaborate. Look for ways you can help one another, even if it's "outside of your job description." Your troubles are also their problems.
3. Don't overlook peer-to-peer one-on-one interactions:
One-on-ones are frequently only used in situations involving a management and a direct report. However, peer-to-peer one-on-one conversations are crucial for fostering empathy and responsibility throughout the company. It's simple to blame another team for a project that doesn't go as planned. However, by regularly engaging with your peers, you can better comprehend their challenges and constraints and have a deeper understanding of the context in which team choices are made.
To sum up:
Overall, encouraging an accountable culture within your team will not only increase productivity and employee morale, but it will also provide your team the autonomy and sense of responsibility they require to succeed. Changes need to be made if you believe your team lacks accountability.
---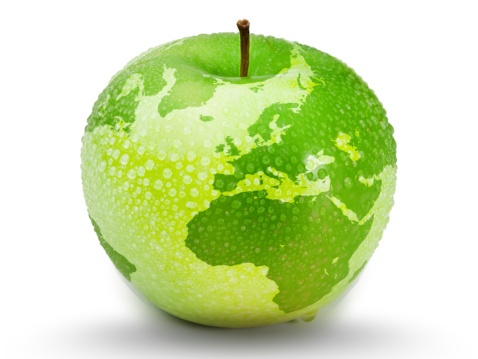 Executive Summary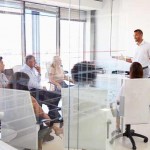 Chapter 1: Understanding Accountability
What Does Workplace Accountability Mean?
A culture of ownership, a climate of trust, and high-performing teams all depend on accountability in the workplace. Accountability is necessary for employees at all levels of a business to perform their jobs most effectively. Being a better employee and creating a culture of responsibility can be achieved by understanding what it means to be accountable in the workplace. In this course manual, we cover workplace accountability as well as the advantages of taking responsibility for your actions.
What exactly does accountability mean at work?
You might be unsure of how to respond to the query, "What is accountability in the workplace?" whether you're a manager or an employee. You need first become familiar with the definition of accountability in order to completely respond to this query. Accepting responsibility for your actions is central to the idea of accountability. But accountability goes beyond that. Accountability also entails taking responsibility for your job responsibilities and using initiative to take on additional jobs as necessary. It entails owning up to your errors and making the necessary corrections.
Any level of employee in a business is accountable for achieving certain objectives. This calls for you to be dependable and to act on your promises. When you go above and beyond to fulfil your own and other people's deadlines and expectations, you are being accountable. To create a culture of openness and trust at work, accountability also demands transparency between management and employees.
---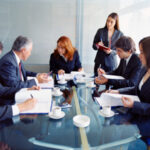 Chapter 2: Accountability Roadmap
The finest businesses are always looking for ways to develop as a team, whether it's creating a stronger culture, cutting down on errors, or avoiding failure.
Some of the finest businesses will examine each project in detail to determine what went correctly and what went wrong. The huddle, also known as a "debrief," is popular outside of the commercial sphere.
Each project or mission is followed by a debriefing in many of the top businesses (and military units), where it is discussed what made it successful and where there is room for improvement. One of the most important lessons is to constantly think positively and avoid assigning blame.
---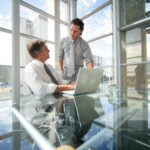 Chapter 3: Pre-Assessment
Imagine this: Your weekly team meeting is about to begin, but barely half of your staff are there.
Even so, you get going, only to have two more employees show up five minutes later.
Finally, another employee enters as you proceed.
You and your entire team experience disruption, which causes your meeting to run longer than usual.
It's improbable that the primary issue at work in a setting like this is being late to meetings. There's a good chance that you also experience missed deadlines, finger-pointing, and low productivity.
A lack of accountability at work is the root of all of these problems.
Work is substandard and frequently delivered late in a team that lacks accountability. Nobody accepts responsibility for their acts, which has a negative impact on all outcomes.
We've put up this comprehensive guide to assist you in identifying and resolving a lack of responsibility on your team. We'll discuss what it means to be accountable at work, the issues that result from a lack of accountability, and how to deal with these issues on your team.
---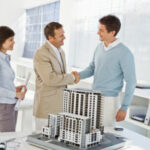 Chapter 4: Debriefs Explained
Your team has chosen a significant objective to achieve, a problem to solve, or a chance to seize. You convene one or more meetings, establish goals, create a plan, and then begin to carry it out. On paper, everything seems excellent.
But then things start to go wrong with your strategy. Some goals are more challenging to achieve than you anticipated. Important players are enticed to join another project. Timelines go more slowly than you expected. The impact is not as great as it should be.
You have three options at this point: (1) keep plodding along in the hopes that things improve; (2) scrap the entire plan; or (3) adjust and dive back in. In my experience, options one and two don't work and are ultimately ineffective. Only option three has the potential to sustainably propel the development of your group and business. Debriefing, a straightforward yet effective tool, enters the picture here.
Debriefing is a methodical learning procedure created to help plans continually improve as they are being carried out. It first appeared in the military as a means of addressing errors or modifications on the field while also learning swiftly in situations that were changing quickly. Debriefing is well known in business as being essential to advancing initiatives, developing fresh strategies, and accomplishing challenging goals. Additionally, it unites a team, stimulates relationship-building, and supports team learning. In my experience, teams that routinely debrief are closer than those that don't. All in all, they communicate more successfully. Their values and purposes are more in line. In essence, they develop into more effective teams.
---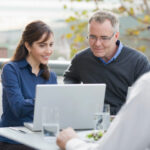 Chapter 5: Mission Command
Mission Command: What is it?
According to the Capstone Doctrine of the Irish Defense Forces, "Mission Command is a philosophy of command that emphasises decentralised command, freedom, and speed of action and initiative, but is responsive to superior direction." The mission command philosophy is described as "The exercise of authority and direction by the commander using mission orders to enable disciplined initiative within the commander's intent to empower agile and adaptive leaders in the conduct of unified land operations" in the US Army's pamphlet on mission command (ADRP 6-0). Simply said, Job Command permits subordinate leaders to carry out their mission with the greatest amount of latitude feasible when their commander has delegated decision-making to their level through the issuance of a clear "commander's intent" and control measures.
Make sure your goals are clear. a goal, at the very least.
It may sound overly dramatic, but how can you get somewhere if you don't know where you're going? More importantly, how will your staff members carry out your instructions?
Look at the British Army's Leadership Code or Doctrine to see how vision is incorporated into our doctrine. A good leader must set the vision, encourage followers to work toward it, and challenge them to do so. The vision is where it all begins. Let's call it a mission and use verbs that are appropriate for missions if you are uncomfortable with the idea of your team having a vision. But you need something to keep you from being blown around by the dominant winds.
---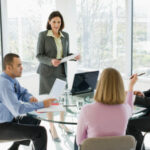 Chapter 6: Commander's Intent
Utilize the Commander's Intent to Prepare Your Team for Action
What is the appropriate level of insight and direction I need to offer and get from my team? is by far one of the most frequent execution difficulties our clients ask for assistance with.
In other words, how can teams ensure that they are behaving in the interests of the desired aim while still having the most flexibility to decide and move quickly?
In a leadership role, you must continuously strike a balance between effective oversight and ineffective micromanagement. Your planning process and consequent success of your organisation might soon come to a standstill without a clear understanding of how much guidance is required.
What level of management knowledge is appropriate if you're in a philosophical rut? How do I make sure my team is moving in the right direction while yet allowing them the freedom to make choices and carry out their tasks? – attempt implementing some of this leadership tenet's essential components.
The Commander's Intent to Carry Out the Plan
Think about the commander's intent concept when attempting to define your role as a strategic plan leader.
For decades, military operations have used the Commander's Intent as their standard operating procedure. But the business sector can use the idea just as well.
The process essentially depends on identifying a precisely defined end-state, i.e., what will the world look like if everything goes according to plan?
Teams are then sent out to begin carrying out minor tasks in order to reach the end-state with little guidance.
The emphasis on the objective guarantees that teams have direction in their work but autonomy to be subject-matter experts who can make judgments in the moment.
---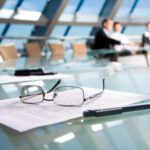 Chapter 7: Building Teams
Putting together a brilliant collection of people at random is not enough to create a high performance team. A team needs its members to share a same vision and be driven to realise that vision in order to be genuinely effective. They must have mutually understood, quantifiable objectives and be dedicated to each contributing to the success of the team as a whole.
Here are six essential measures for creating and maintaining a powerful, harmonious, and efficient team:
1. Define the goal.
The team's goal should be expressly stated, along with the larger goal that brought the team together. What do you wish to develop, enhance, or alter? What does each member of the team's function serve to accomplish? Having a strong, motivating vision lays the groundwork for effective teamwork and aids in directing the group's course when it comes to decisions and problems.
2. Gather the crew.
People that fervently embrace the goal, think their contributions matter, and are driven to put up their best effort make up high performance teams. Each team member needs to have the other's trust, respect, and support. Choose team members who can contribute a variety of perspectives and ideas and who have complimentary talents and abilities. The group will be able to collaborate well but also push each other when necessary by striking a solid balance of personality types.
3. Identify the objectives
The next phase is to divide the vision into more manageable goals and tasks once the team has been formed and is united under a common, compelling purpose. Create a schedule outlining the necessary tasks, together with agreed-upon due dates, milestones, and roles. Establish the functions that each team member will perform. Make sure you take into account the additional time, materials, space, assistance, and financial resources that may be needed.
4. Set objectives
Establish a team code of conduct so that everyone is aware of what is expected of them. Will there be regular, honest, open, and transparent communication? Will contributions be rewarded, appreciated, and encouraged? Will disagreements be resolved amicably? Will team decisions and suggestions be honoured? Establishing clear expectations early on will guarantee that each participant behaves appropriately and makes valuable contributions.
5. Observe and evaluate
To make sure that progress is being made, regularly evaluate the group's performance through team meetings and one-on-one catch ups. We should ask ourselves: How are we doing? What progress have we made so far? What do we now know? What isn't functioning very well? How can we get better? It is possible to implement changes and enhancements along the route by tracking and analysing progress.
6. Commemorate and honour
Schedule time to recognise, honour, and celebrate team and individual accomplishments on a regular basis. This will boost the group's motivation to keep up the hard work and help boost morale. To recognise team accomplishments, choose the most suitable method, such as a personal "thank you" during a team meeting, an email with a copy to senior managers, or a team lunch. Make sure that praise is given consistently, and that the approach you use encourages and reaffirms team members to keep up their constructive contributions to the group's advancement.
---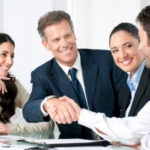 Chapter 8: High Performance
High-Performance Work Teams' Personalities
Although no team is the same and there is no easy way to gauge a group's performance effectiveness, there seems to be a general consensus on what makes an effective group function. Norms and standards, power and empowerment, conflict, communication, efficacy, leadership, talent, skills, performance ethics, incentives, and motivation are all components of high-performing work teams in general.
Purpose, Aim, And Roles Of The Team
High-performing groups collaborate to accomplish a shared objective or objectives, both short-term and long-term. They frequently serve as an example of entire dedication to the task and to one another. When responsibilities are defined, team members perform better because they understand how and why they are performing each task. The mission and vision of the team must be understood by each member and supported. The potential of the team is increased by making the objective clear and connecting it to each person's position and duties, as well as by including "stretch" goals that raise the bar on the level of difficulty required to inspire team members.
Ability, Capability, And Work Ethic
High-performance teams start by bringing on and keeping the best talent while helping underachievers find new jobs as soon as possible. Performance usually rises along with morale. After choosing team members based on talent, it is crucial to make sure they have complementary talents (e.g., technical, problem-solving, decision-making and interpersonal skills). Team members are expected to consistently commit to performing at the highest level, to be open and respectful with one another, and to hold themselves and their organisations accountable on both an individual and team level.
Rewards, Motivation, And Effectiveness
Systems that reward outstanding performance both financially and nonfinancially have a positive effect on the tactical realisation of the team's objectives. The greatest influence on performance is made over the long run by intrinsic motivators like job satisfaction and engaging initiatives. Additionally, having confidence in one's abilities and self motivates one to take more calculated risks in order to accomplish team objectives.
Leadership
High-performing work teams typically have high-performing leaders. The ability to a) maintain the relevance and significance of the purpose, goals, and strategy; b) foster commitment and confidence; c) ensure that team members continually improve their skills; d) manage relationships from the outside with a focus on the removal of obstacles that might hinder group performance; e) provide opportunities for others without seeking credit; and f) get in the trenches and carry out the necessary work are all essential leadership qualities. There is broad consensus that great team leaders put a strong emphasis on connections, purpose, goals, and an unflinching dedication to outcomes that are advantageous to both the organisation and each individual.
Communication And Conflict
A high-performance team must have effective conflict management. In these teams, open communication implies putting more emphasis on coaching than on directing and emphasising the capacity to face problems head-on in an honest and open manner. Open channels of communication are essential for team performance because they inspire cooperation, retain interest, and provide incentive.
Embodiment And Power
Increased ownership, the chance to learn new skills, increased enthusiasm in the project, and easier decision-making are all benefits of empowered work teams. The perfect scenario, according to researchers, is described as being "loose-tight," meaning that certain decision-making constraints are created with enough leeway for people to make informed decisions.
Standards And Norms
Norms, like the guidelines that direct group behaviour, can aid in enhancing the growth and effectiveness of a team. Open lines of communication, quick conflict resolution, regular evaluations of both individual and team performance, high levels of respect among team members, a supportive and cohesive team environment, a strong work ethic that prioritises results, and shared appreciation of team accomplishments are all norms for high-performance teams. The crucial factor is that high-performing teams genuinely talk about and decide on their operating principles—standards that each team member commits to upholding and for which they hold one another accountable.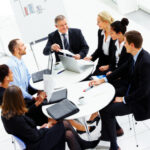 ---
Chapter 9: Common Barriers
Experts have concentrated on employing evidence-based organisational research to identify the distinguishing characteristics of high-performance teams because of the significance of team-based work in today's economy.
Even though there are many different ways to define high-performance teams, some common traits appear to be reliable signs that a team is underperforming or requires assistance:
• leadership that doesn't participate. Team members do not engage and involve team members through democratic leadership.
• Making poor decisions.
• Without a mix of analytical and intuitiv methods, team members make judgments too quickly.
• sporadic communication
• Communication channels are closed and intermittent.
• Diversity isn't respected.
• Due to a lack of different opinions and unsuccessful decision-making and solutions, team members do not value the diversity of experience and backgrounds of their fellow team members.
• reciprocal lack of trust.
• Team members do not have complete faith in one another or the group as a whole.
• incapacity to control conflict
• Team morale can be ruined if dispute is not handled openly and honestly and grudges are allowed to fester.
• not having a clear goal.
• There is a lack of commitment and involvement among team members as a result of their uncertainty about their duties and the overall team goals.
• roles and obligations that are poorly defined.
• Team members lack clarity over what they must do (and must not do) to support the success of the team and show their dedication to the group.
• issues in relationships.
• Team members' relationships are weak, which has an impact on their efficacy and efficiency.
• negative environment
• Failure to perform at high levels is caused by an overall team culture that is not open, transparent, positive, and future-focused.
---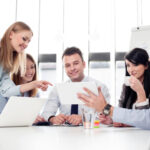 Chapter 10: Creating Culture
Organizations simply cannot function or perform without accountability, which is at the core of organisational success and high-performing teams!
It involves individuals accepting accountability for their own acts. And it has to do with exercising initiative and appreciating one's own power to solve issues. Because flourishing employees are those that are responsible.
Although each person must develop their own sense of accountability, this does not occur in a vacuum. Accountable people are more likely to be fostered in an organisation that cultivates an accountable culture. However, accountability doesn't just come by accident; deliberate action is needed. In this essay, I'll go into detail about what responsibility at work looks like, why it's important, and how to incorporate it into your culture.
What Does It Mean to Foster an Accountability Culture in the Workplace?
Every employee must take responsibility for their actions, behaviours, output, and decisions in the workplace. When implemented properly, personal accountability is associated with a rise in dedication to the job and employee morale, both of which contribute to better performance. Employees improve workplace culture when they feel like they are a part of something greater than themselves and understand that their contribution, no matter how "large" or "little," is significant to the organization's ecology.
Although it seems excellent in theory, accountability is not always that simple to put into practise. You are not the only one who feels upset by a lack of accountability at work. According to data, 82% of managers admit they have "little to no" ability to hold others accountable effectively, and 91% of employees believe it is one of the most important areas in need of leadership development at their firm. Low accountability breeds distrust, low morale, and a poisonous work environment, which is the worst possible scenario for any firm.
---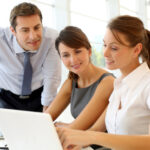 Chapter 11: Accountable Leaders
One of the most important abilities a corporate leader can have is accountability. The culture, output, and overall performance of an organisation are built on the foundation of leadership responsibility.
More than merely accepting responsibility or being dependable constitutes being "accountable." A really accountable leader has several veins running through him or her.
Leadership requires leaders to accept responsibility for their actions, choices, and errors. It also includes the capacity to follow through on the promises they have made to an organization's members. Finally, effective leadership demands that managers take ownership of the art of motivating and directing their teams.
Although it may not be as simple as it may seem, being an accountable leader is essential if you want to add real value to your team of employees and your organisation as a whole.
What Takes Place When a Leader Lacks Accountability Skills?
Lack of an accountability culture in an organisation can result in a variety of problems, including but not limited to:
• Inefficiency
• low-spirited personnel
• a lack of company morale
• high turnover rates
• lack of faith
• inadequate performance at work
Giving staff enlightening criticism is part of accountable leadership. Employees won't know how to progress in the future if they don't recognise their own strengths and shortcomings as well as the preferred direction and leadership style.
Employees can be encouraged to improve their work performance through regular and insightful feedback, which will produce happier outcomes. Leaders must point out both an employee's strengths and weaknesses while providing feedback to their staff. The employee will be motivated to implement the suggested improvements if they receive some encouraging feedback for their efforts.
---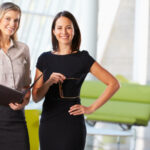 Chapter 12: Team Dynamic
We ask a lot of our staff, let's face it. We want them to be highly effective, innovative, and engaged. Their capacities and problem-solving abilities should be diverse. In addition, we want them to lead balanced, healthy lives outside of work. So how can you entice such workers? Being a well-rounded organisation is one of the finest methods to find well-rounded employees.
Today's businesses face several difficulties. For instance, there is a labour shortage. The pandemic has changed the way that individuals perceive the world. First off, some people found it more profitable to NOT work because of the hefty unemployment payments. Second, it became commonplace to be able to work independently or from home. Last but not least, workers desire to be part of an organisation whose goals extend beyond financial success. What strategies can companies use to balance these demands and changes? And how can you be sure to stay away from the burnout that is currently affecting so many businesses?
It's crucial to set an example for your staff members by having the traits you want your business to have. What traits have you had success with? You must be able to see things from everyone else's point of view in order to be a successful leader. What's it like to walk a mile in their shoes? Don't solely live for your work, too. Business executives should strive to lead multifaceted lives. A well-rounded leader takes into account how their actions influence others. This includes the impression they leave on their loved ones, friends, coworkers, business partners, and community. Show by example that maintaining a healthy balance is necessary for happiness. Additionally, happiness promotes productivity.
---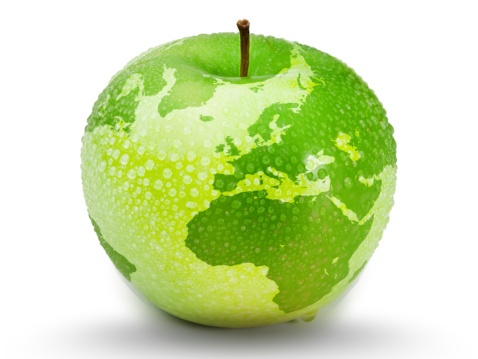 Curriculum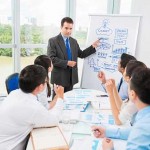 Team Accountability – Workshop 1 – Introduction to DTW
Understanding Accountability
Accountability Roadmap
Pre-Assessment
Debriefs Explained
Mission Command
Commander's Intent.
Building Teams
High-Performance Teams
Common Barriers
Creating Culture
Accountable Leaders
Team Dynamic
---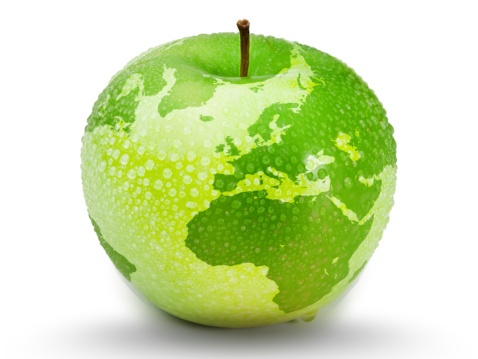 Distance Learning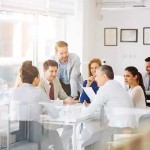 Introduction
Welcome to Appleton Greene and thank you for enrolling on the Team Accountability corporate training program. You will be learning through our unique facilitation via distance-learning method, which will enable you to practically implement everything that you learn academically. The methods and materials used in your program have been designed and developed to ensure that you derive the maximum benefits and enjoyment possible. We hope that you find the program challenging and fun to do. However, if you have never been a distance-learner before, you may be experiencing some trepidation at the task before you. So we will get you started by giving you some basic information and guidance on how you can make the best use of the modules, how you should manage the materials and what you should be doing as you work through them. This guide is designed to point you in the right direction and help you to become an effective distance-learner. Take a few hours or so to study this guide and your guide to tutorial support for students, while making notes, before you start to study in earnest.
Study environment
You will need to locate a quiet and private place to study, preferably a room where you can easily be isolated from external disturbances or distractions. Make sure the room is well-lit and incorporates a relaxed, pleasant feel. If you can spoil yourself within your study environment, you will have much more of a chance to ensure that you are always in the right frame of mind when you do devote time to study. For example, a nice fire, the ability to play soft soothing background music, soft but effective lighting, perhaps a nice view if possible and a good size desk with a comfortable chair. Make sure that your family know when you are studying and understand your study rules. Your study environment is very important. The ideal situation, if at all possible, is to have a separate study, which can be devoted to you. If this is not possible then you will need to pay a lot more attention to developing and managing your study schedule, because it will affect other people as well as yourself. The better your study environment, the more productive you will be.
Study tools & rules
Try and make sure that your study tools are sufficient and in good working order. You will need to have access to a computer, scanner and printer, with access to the internet. You will need a very comfortable chair, which supports your lower back, and you will need a good filing system. It can be very frustrating if you are spending valuable study time trying to fix study tools that are unreliable, or unsuitable for the task. Make sure that your study tools are up to date. You will also need to consider some study rules.