Strategic Planning – Workshop 1 (Getting Started)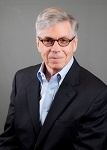 The Appleton Greene Corporate Training Program (CTP) for Strategic Planning is provided by Mr. Provett MBA BSEE Certified Learning Provider (CLP). Program Specifications: Monthly cost USD$2,500.00; Monthly Workshops 6 hours; Monthly Support 4 hours; Program Duration 48 months; Program orders subject to ongoing availability.
If you would like to view the Client Information Hub (CIH) for this program, please Click Here
Learning Provider Profile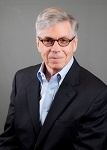 Mr Provett is a Certified Learning Provider (CLP) at Appleton Greene and he has experience in management, marketing and human resources. He has achieved an MBA in Business and a Bachelor of Science in Electrical Engineering. He has industry experience within the following sectors: Automotive; Electronics; Manufacturing; Technology and Telecommunications. He has had commercial experience within the following countries: United States of America, or more specifically within the following cities: Detroit MI; New York NY; Austin TX; San Francisco CA and Raleigh NC. His personal achievements include: Prepared Next Generation of Leaders; Reorganized Companies For Growth; Transformation Small To Large Mindset; Smooth Transition Of Family Ownership/Governance and Improved Family Intergenerational Relationships. His service skills incorporate: strategic planning; process improvement; succession planning; estate management and operation management.
---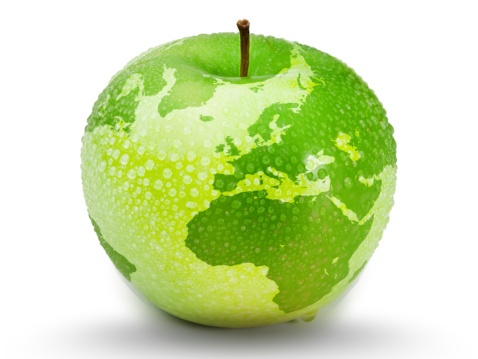 MOST Analysis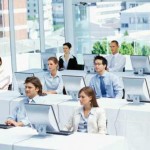 Mission Statement
This workshop is intended to provide an introduction to strategic planning. This will include what strategic planning is, as compared to daily, tactical planning, why we do strategic planning, and the benefits of strategic planning. This workshop is the first step in a journey that when completed, will be transformative in how you make decisions and conduct your business. The process of strategic planning is one that most people have little, if any experience in. It has its own structure and methodologies which must be mastered to be successful.
During this workshop, you will be exposed to all of this and will be able to see where each piece fits. As the process of strategic planning is transformational, before starting on this journey, a firm foundation is essential, and this workshop provides that foundation. We will concentrate on the foundational documents of your organization, beginning with your mission, vision and values statements. Strategic planning requires that you know why you are in business. You are in business to create profits, but that is not all. Your business could be a family legacy and you are in business to provide a continuation of this legacy to future generations. Your business is a major contributor to the general financial health in your community. The larger the business and the smaller the community, the greater is the impact your business has on the people in the community.
Vision is the statement of your future, if you are true to your mission. Your vision of the company's future can be to expand financially and be one of the top companies in your field. It could be to be the same size, but to be a more technologically one. Your business, building on today's company, could be in a different field entirely. Your vision is entirely up to you and what you and your company can produce. The last foundational statement is your values statement. Values are the underlying principals upon which you base how your company operates. These company values are normally related to the leadership's personal values, all though not always. These values are normally equated to moral justification and a company's values will not be opposed by the personal values of the leadership.
Some value statements include a fairness to employees statement. These can be very wide in expression. Some examples might be only working in non-hazardous workplaces. If your business in mining, steel working, construction or farming, there are some hazard workplace conditions in each. Henry Ford's view of work equals sweat, went back to his days of working on the farm. Hard work was expected, and he paid well for it. In today's electronic workplaces, work is measured by output. Here efficiency can be used to generate the most output, or if used as a forceful tool, drive people away. Some companies are market driven and their values will be aimed at market share. Others are aimed at return on investment and they are aimed at higher profits. Neither is better that the other. They are just interested in success defined in different terms. Once the mission, vision and values are elucidated, the firm foundation upon which a strategic plan can be built, has been established.
---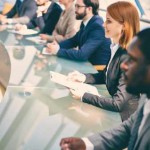 Objectives
1. Senior Executives / Ownership, the principals understand the strategic planning process.
2. Principals embrace strategic planning.
3. Principals recognize the resources necessary to properly prepare a strategic plan.
4. Principals recognize the time requirements for strategic planning for themselves and others in the organization and are willing to allocate that time necessary.
5. Determine company goals and policies.
6. Company mission aligned with actual company goals.
7. Company values aligned with actual company policies.
8. Company values reflect reality.
9. Company values aligned with ownership desires.
10. Company vision aligned with actual company goals.
11. Company vision aligned with ownership desires.
12. Principals have a commitment for success.
---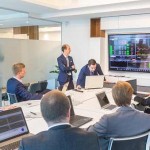 Strategies
1. Educate principals on strategic planning, including examples of process and plans.
2. Demonstrate value of strategic planning by sharing examples of results with others.
3. Educate principals in resources required by viewing examples from others.
4. Educate principals in resource utilization required by viewing examples from others.
5. Ownership to verify goals and policies.
6. Team members present mission statement and their relationship to company goals.
7. Team members present values and their relationship to company policies.
8. Team members compare examples of actual values to value statement.
9. Ownership compares their values to company values and values observed.
10. Analyze vision statement to determine its actual end result vs. company goals.
11. Compare owner's desires for vision vs reality.
12. Elicit from executives / ownership their commitment.
---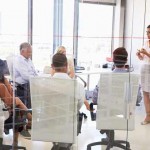 Tasks
1. Prepare explanatory material expanding strategic planning, including life cycle chart, proposed schedule showing key milestones, and key elements of project. These materials to be presented to principals and all of their questions resolved.
2. Demonstrate value of strategic planning through sharing examples of actual results. Preparing these results and presenting the actual data.
3. Present a resource plan based on an actual strategic plan experience.
4. Present actual data on resource requirements and have principals verify their acceptance of the needed resources and time by their commitment to allow the resources involved in strategic planning adequate time to complete their tasks.
5. The principals will present the companies goals, near and long term, and policies that reflect the company vision and values.
6. Team members to present company mission statement and compare it to the company goals. Non-alignment will require further work.
7. Team members will present the company values statement and relate them to the actual company policies, both formal an informal. Non-alignment will require further work.
8. Team members will compare the values statement to actuality in daily actions. Non-alignment will require further work.
9. Principals will compare the company vision statement to determine its actual end result vs. the company goals.
10. Principals compare their values to the company values statement, and the values observed.
11. Principals compare the ownership's desires for vision, vs. company goals as stated.
12. Elicit from principals and ownership their commitments by preparing a commitment document for all to sign.
---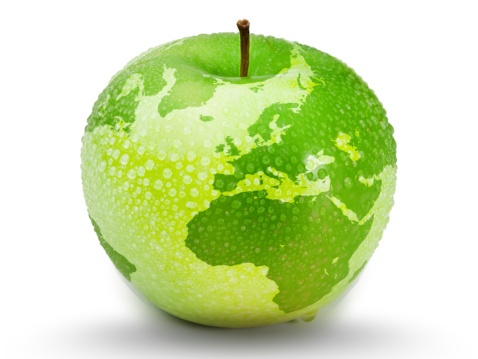 Introduction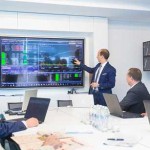 Planning
We are starting on a long journey, from today's guess of what the future has in store, to a more certain plan for the future. We are going to develop a plan that reflects our desires for the future, our abilities to do what is necessary to attain that future state. The future state is our long-term view for our future, perhaps twenty or twenty-five years into the future. The plan will also develop interim goals that will help to ensure that the future is what we wish. The process we will use is most likely unfamiliar, and even though you are skilled at your position, this will be new to you, and you may feel uncertain. That is not unusual as is all change. This will be a large change and will be uncomfortable. This may make you feel stressed and that is to be avoided. Being properly prepared is an antidote to stress and is paramount in our being successful.
So, how can you prepare for this workshop? First, we need to be comfortable with our study area. We need to have the time allocated so that we are not interrupted in our studies. We need to have a comfortable setting, so that we can study efficiently. You must think of all the things that could negatively impact your studying through distance-learning, especially if you have not ever used distance-learning in the past. It is far better to plan and feel in control, than to have to react to unanticipated intrusions. For time and place, I recommend you chose a place where you will be uninterrupted. A place which you can control and one in which you cannot be supplanted. You should also consider the time for your studies. You know what type of person you are. You know how you study, and which factors affect your study and retention most. Some people are morning people and are at their best before noon. Others find the mornings to be their least productive time. For the former, mornings are the best to schedule, for the latter, afternoon times make the most sense. Some people find a pastoral scene as stimulating, while others find them too restful and sleep inducing. Some study best in the quiet, while others need background noise or music to be truly able to study. You know your type best and should seek times and places that are most likely to ensure your particular success. You want to ensure success with your distance-learning, and the necessary follow up and preparation for it. You should schedule the distance-learning chapters and log them into your personal calendar and to any shared calendars, so that you and the rest of the organization know that your time is blocked out and cannot be changed.
In preparation for this first module, you need to examine potential study areas that would be suitable for the actual distance-learning sessions, as well as any pre-module and post-module work. Prepare a list of potential areas listing their positive and negative attributes. Be sure to include any others who routinely utilize these spaces. It is better to understand any potential conflicts prior to needing the space and working them out, than to be faced with no suitable unconflicted space when it is needed. Next, examine your calendar. Note where blocks of time are available for the distance-learning section of the module, as well as any other interactions related to the module. It is preferable to ensure that other responsibilities do not intrude on your study time, and only you, with proper planning can accomplish this. With data to use to determine time and place, you should now turn to the areas that are the first module's focus.
In this first module we will be undertaking an analysis of your company's foundational beliefs and documents. In so doing, we discover the stated company objectives and how it sees itself operating in the marketplace. You will need to determine if your company has published a company mission, company vision, and company values. Most companies have developed them over time, and they can be useful, or are out of date. Values may not be so stated, but the company's values are imbedded in the policies and procedures that are used. You should determine if your company has published such statements, or if they have not. Has your company established and published manuals for procedures, policies, or practices? Do you know where they are, and can you get access to them? We will need them in this module.
There is other data necessary for this module. We will use company financial data to ascertain the company's present positions and to draw some inferences as to the future. The data we will use is that which has not been adjusted by the company's accountants for tax or reporting purposes but is the data that shows operations and balance sheet information. We will use both income statements and balance sheets, as well as any other information required to reveal the financial picture of the company. If your company uses a board of directors, we will also want to study the reports made to the board at their regular board meetings. These will normally be in power point or the like format. If the company has done any forward planning, we need to examine the documentation of the plans. They may be titled business plans, financial plans, operating plans, or strategic plans. Title is not important. The plans are important in that they will show the company's view of their probably future.
As a large part of strategic planning involves others, we normally construct a team, the strategic planning team, to provide input into the planning process. The team members are important to the ultimate success of the project, so selection of potential members is important. You should compile a list of candidates that you feel would be positive additions to the process. With the identification of the documentation needed in our study, and the ability to gain access to them defined, we ensure ourselves of good data. With your definition of space and time for most profitable study, you ensure you will gain the most for the distance-learning method.
---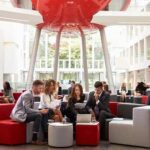 Development
With the data that you have identified as available, it is now time to firm up your plans. As you journey to a more planful future, you will need to be able to concentrate on your distance-learning studies.
The list of items that could have a negative impact on your ability to get the most out of your distance-learning experience needs to be thought through and plans made to overcome them. To this end, prepare a list of all that might interfere with your studies. The list should be fairly comprehensive. It is better to anticipate every eventuality and prepare a plan to offset it, than to wait for its occurrence and have to deal with it in real time. For each item, prepare plans to eliminate or mitigate its occurrence, or to prevent its happening. With plans prepared, you should be more comfortable when they appear.
Similarly, you should re-examine the places you have identified as potential study locations and eliminate all but the one most suited to you and your preferences. Prepare a list of all the attributes, both positive and negative, of each of the potential study locations. Compare them to your personal needs for you to be successful. You should be able to rank them in order of fulfilling your needs.
You now need to narrow your choices on time. Consider that you need to schedule three blocks of time for each module. One block will be to allocate the time necessary to perform any preparation efforts for the upcoming session. Another is the actual distance-learning presentation of the current module. The last is to prepare any follow up work from the current module. You will have to consider your personal calendar, but those others that affect you. Some of these are the general company calendars that may obligate you to attend meetings or conduct other business activities. You may attend board of directors meetings or other outside meetings. Customer meetings are important, and some can be scheduled while others cannot. You need to determine, as well as you can, when these calendar events will occur, and then set your calendar up so as to avoid possible conflicts. Regularity is an important attribute of success in any study program. So, I suggest that you set up your calendar on a rolling twelve months basis. Once this calendar is set, I would review it quarterly to ensure there are no changes that can't be managed. Pick the times when you study most efficiently and set them as study times.
We need to ascertain the suitability of the company information that we will be using in our study. Now is the time to gather this data. The foundational documents, mission, vision, and values come first. You have earlier identified these three and now is the time to examine this data. The mission should be a statement of the company's intent; and why it is in business. Some will be expanded to include corollary intentions.
A simple mission statement will include what the company does, either manufacture, sell, or provide a service; what it will provide to various stakeholders, employees, towns folk, industries; and a high-level statement of the company values, trusting business relations, providing superior customer experience. You need to test your mission to see if it truly defines why you are in business, and not just to make a profit, although that is a tacit understanding, and the impact the company makes on others beside ownership.
Your company vision may not be spelled out. Or it may not be long enough in term to have any meaning to junior members. A vision for three to five years is insufficient to anyone planning to be employed by the company for the next fifteen to twenty years. It may be sufficient for the more senior members, especially if they are planning to retire or sell in the near term. Examine the vision, if there is one spelled out, and see if it is long termed. If there is no vision visible, do not ask for one to be built. We will accomplish that later in the workshop.
Your policies say a lot about the company's values. Read the absentee, vacation, travel and other policies relating to the interface between employees and the company. You will usually discovery that there is a theme running through the policies. In may be that the policies are written in a punitive manner. If this occurs, you will receive these demerits. An example is, all employees will punch in at the start of their shift, punch out and back in for lunch and breaks, and punch out at the end of the shift. Violators to this policy will be docked two hours. It may be that they are written in a more familial way. Employees are required to punch in and out at the beginning and end of their shifts. Supervisors will monitor performance and take remedial action as needed. By reading the policies, you will be able to ascertain the true nature of the company values.
Company financial data is important to be able to determine the company's health and its ability to move into the future. You should assess the financial reports to see if they are timely and current. Be sure you have access to the operating financials, those that show how well the company is performing its mission. The data we will use should be historic information and current reporting. Examining the combination will enable us to predict, as well as anyone can, the potential future of the company, financially. Board of Directors reports, along with other executive level reports made by the senior executives regarding their accountabilities, reveal what the executives feel is the future. They will naturally be biased as the executives who write them are. A CFO is paid to avoid financial missteps and will tend to be more conservative than a sales executive whose outlook is normally more optimistic. Knowing this, we can give varying weights to the various executive reports. When examining all of the data, your job is to determine if it is sufficient to tell the company story, and to enable forecasting the future within allowable variance.
Normally strategic planning requires the expertise of more than one individual and strategic planning teams are usually used. These teams can have from four to twenty members, with eight core members being optimal. At this point, you should be in the position to narrow your list of potential team members down to those who you will eventually nominate to be on the strategic planning team.
With the above accomplished, you are now ready to do the final preparation for this workshop.
---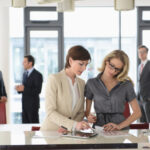 Implementation
With the work you have done above, you are now ready to complete your planning for this workshop. The first task is to finalize the place in which you will conduct your distance-learning workshop. As you will recall, the location in which you engage in distance-learning must be selected with care. You will be spending a lot of time in this space, so it must be comfortable and conducive to learning. As Distance-learning is a unique type of education, so will the space in which you receive it be unique. It will be unique in the sense of its suitability to your best learning environment. Now that you have analyzed the potential spaces, select the one best suited for you and ensure that it will be yours during the conducting of workshop sessions, as well as any pre and post workshop assignments.
You have examined what times you will need to conduct the workshops, and the necessary adjunct work for them. You have also selected the times when you believe you perform best, especially with the new experience of distance-learning. In selecting the times and the place, or places, for distance-learning, pre and post meeting work, and when you form your strategic planning team and team meetings, you may encounter the situation of other priorities overruling your desires. If this is the case, you will have to negotiate with those people who have conflicting desires, and with them, settle on places and times that work for all. Once this has been accomplished, set the dates and the facilities on the master schedule so that everyone will be aware of your needs and your requirement will be secure. With your schedule set and your meeting locations secured, we move on to data organization.
You have examined the data that is available and determined its suitability. This data will form the foundation for much analysis and needs to be formulated in a rationale way. You will need to sort and collate the information into logical blocks. One block will be financial information. In this block will be assembled all of the financial reports, including balance sheet and income data. Also, data involved in production and sales of a financial nature will be included. Another block will be all of the performance data, separated by discipline. There should be data for all areas including sales, production, product development, transportation, logistics, human resources, information technology, and the like. Some of the financial data will be of duel function, in that it reports financial data at the same time showing performance. In this case, duplicate the date and put one copy in one block and the other in the second. Once you have all the data assembled, form it into a data book, either physical or electronic or both, with clear divisions as to which data is in which section. A hierarchy of physical tabs or electron folders will fit the bill admirably. Use the method with which you are most conversant and most comfortable.
It is now time to determine the place and times that you will undertake the distance-learning part of the workshop. You have examined various venues to determine suitability. From the possible venues you will select one for conducting distance-learning. You should also select an alternate if, despite all your planning, your primary choice becomes unavailable. Once selected, your primary selection should serve as a constant aid in your success. If you are using a company resource and have the ability to do so, it should be reserved for a rolling twelve-month period. For pre and post distance-learning work, you will select a location that meets your working requirements. If these locations are not under your control, they should also be reserved for a rolling twelve-month period. This will help to enable you to have stability in location. Similarly, you need to firm up your distance-learning, pre-module and post-module times. The combination of reserving times and places will enable you to be more comfortable and successful in the process.
As you will be using a strategic planning team, it is now time to make the final selection of the team members. You have a list of candidates from which to choose. From this list, you are to select the ones who will bring the most to the team. They must be intelligent, team success oriented rather than self-centered, able to see the views of others, and mildly assertive. They must have the respect of those in the company from all levels, above and below, as well as peers. The team will be working together for a long time, possibly over many years. The team culture must be constantly one of mutual support, but with freedom to disagree with others in a respectful manner.
Success in the selection of team members will also depend on their availability. As you will be selecting the high performers in the company, expect push back from their organizational leadership. No one likes to have their high performer no longer available full time. The upside to everyone is that membership in the strategic planning team will give its members exposure to other disciplines that they might not ordinarily have. This will make them better employees and more promotable. Many companies utilize the strategic planning team to train their high performers and to prepare them for even higher roles. Plan to meet with the candidate supervisors and department heads to gain ready acceptance of their resources as team members. Once the leadership has given their acceptance, invite the team members to an introductory meeting. At the meeting, you will introduce them to the process, their commitment, and the company's reliance on them. With the team members selected, it is now time to schedule the team meeting. They will be implemented on the same schedule as you have used, The team should meet before and after your distance-learning session. They will have much to do.
As the program progresses, the team will have strategy sessions which will include others not on the team. Depending on where in the development or implementation of a strategy or strategic plan, the team will be undertaking action items necessary for success. These team meetings will need to be scheduled in the company calendar as they will impact more than just the strategic planning team. Over time, they will become an integral part of the company culture relating to problem discover, analysis, and resolution. You will also have to schedule strategic planning team meetings between the distance-learning session. These are necessary for all team members to have the same understanding of the last distance-learning session, as well as to prepare for the next one. Team members will be able to discuss the last, and past, sessions so that there is a common understanding of the content.
---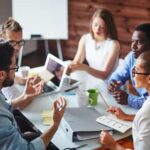 Management
With the study plan developed, it is now up to you to manage the plan to ensure its success. There are many areas which will require management.
Team – The team that will accomplish most of the success will have to be managed. The team is an amalgam of various members of the company. As such, each will have differing expertise, knowledge, and histories. Managing the team is utilizing these differences to form a cohesive group with one objective. As team members have varying departmental objectives, it should be expected that they will bring them to the team and assume that they are the team's objectives. And they may well be correct. Some team members may propose that the various departmental objectives be the team's. But the team will have other objectives, some of which may be contra to some departmental ones. A revenue target might be one of the team objectives which can be interpreted as a sales target, or a pricing target, or a new product objective, or a mass of others. A growth target is seen by some as increasing revenue, by others as decreasing costs. The individual department targets may draw the team from their team tasks and into inter-departmental squabbling. Managing the team means that this cannot be allowed to derail the team and it efforts. The differences in the personalities of the team members makes team management extremely important.
People Management – Its members will have personal schedules that must be accommodated. They will have business responsibilities that may get in the way of team business. You will have to manage the various priorities. In managing people, you have to be aware of their interests and aspirations. A team member who is engaged in the project and who wants to use his success with the team to gain a better position with the company is a self-motivated individual. On the other hand, a team member who is really not interested in the team's success and is not motivated by promotional possibilities will not be as good a team member. It is up to you to provide the motivation to both parties to be successful. It is just easier with the former. You will have to manage the team members managers. For the most part, team members are selected with a view to their potential contribution to the team's efforts. They, therefore, are the high performers in the company, and their managers depend on them for their department success. There may be a tug-of-war for the time of these premium people. They may feel that they are in the middle and no matter what, they cannot win. If this situation is allowed to exist, the risk could be the loss of a high performer. Managing the team members managers and negotiating with them can make a seemingly insurmountable problem be resolved.
Time Management – Time is a resource that is finite. When it is gone, it is gone. Your team will only have so much time to spend on strategic planning and you will have to make the most of it. You will have to manage time in varying circumstances. You will have to ensure the team prepares all of the required distance learning materials prior to the next distance learning session. Some of this will be follow up items from the last session. Some will be new items to accomplish in preparation for the next session.
Managing the team and its members, so that they accomplish their pre work will be an important item on your management calendar and a key to success in the workshop. Each distance learning session can be expected to result in several follow up items. These must be satisfactorily accomplished before the next distance learning session, unless a longer due date has been assigned. The distance learning sessions must also be managed to ensure that they are received completely and that the entire team receives the most benefit from the session. During the sessions, it is imperative that the team be attentive and participate as necessary. This is, after all, a learning environment and should be treated as such. Between sessions, team meetings may be scheduled or more informally conducted. These meetings should be used to assess the team's accomplishments with the follow-up actions generated at the last session, preparedness for the next session, and as a team building experience. The success of the workshop is based on the team and it is rational to build the team's personality.
It is to be anticipated that various team members will be assigned various tasks to further the team's objectives. They will take the form of action items, with a description of the task, the person to whom the actions assigned, and a due date for completion of the item. These action item lists are a powerful tool in the management of actions that must be completed by a certain time. They hold the action assignee to task for completion and due date. If, however, they are used without due consideration, they may not be effective. An item which will require three months to resolve cannot be given a due date of one month, The action assignee will just be frustrated and defeated before starting. It is tempting to say, "we need this done by an impossible date, but we must be realistic on our action assignments". In the same vein, we must not be over generous with due dates. An item with too long a due date will normally not receive any work until the due date becomes more current. This is a situation fought with the possibility failure. You should also be aware of the total workload of the individual team members and not allow them to be over loaded. That leads to unsatisfactory results.
Schedule – Linked to time management, is schedule management. We will establish key milestones and Key Performance Indicators (KPIs) that can monitor our performance and tell if we are on track or not. The first step is to build a Gantt chart with all of the implementation milestones accounted for. Each track of this chart will describe a task with its expected completion dates. The sum of the milestones is success for the project if they are completed on schedule. Success must be defined in terms of metrics and schedule. If a task is deemed completed, but the metric signifying successful completion has not been attained, the task is not completed. Implementation is the most difficult part of a project. If left unmanaged, a project can get off track and no one might be aware of it until it is failing. It is incumbent on you that you manage the projects to success.
For our workshop we will need to construct a series of schedules. I recommend an overview schedule showing the entire process of the workshop, and a series of intermediary schedules reflecting a portion of the overview schedule. Normally these intermediate schedules will be for three to six months duration and will show more details than the overview. They will both show the same key milestones. Using these schedules, you will be able to see that you and the team are progressing at a satisfactory pace or not. With your project schedules, if will be obvious when a project is not on track. When that happens, it is up to you to determine what the cause of the difficulty is, and to implement corrective actions to overcome the difficulty. You must be able to self-assess the team's and your progress. The self-assessment should include your analysis of what went wrong that caused the poor performance. In the case of success, you should self-assess and ask what went right, so as to be able to identify successful actions and be able to repeat them when necessary. Schedules are a key tool in ensuring success in any project. However, to do so they must be accurate, they must be constructed with the best information on task duration, not just wishful guesses, and they must be updated as changes are encountered. And changes will be encountered.
Key Milestones – With any project, the end date is important, but to meet that date, various other dates, and key milestones, must be met. That is why milestones must be selected. These milestones can be tasks that must be completed before others can start. They may be percent completion of a long, large task. They can be anything that is important to project completion. The selection is up to the team. It is important that these millstones be recognized as key to project completion and not just sign posts along the way.
KPI's – Success must be defined with metrics, so there is no argument as to the task's being completed or not. These indicators can be dates for completion of specific tasks, and the success of that task. It is important to be able to define success for all tasks. Is it a success when all of the pre-determined parameters are measured and met? Is it met when senior management gives its approval? Whatever is success, it must be defined, or everyone will define it in their own way. If that is the case, some will say it is a success and others will differ. You will have to ensure that the KPI's are generated to define success and that they are the only measures of it.
In order to generate key performance indicators, you must have your precise definition of what success is. Each task is different and will require its definition. The team must recognize that your definition is the only one acceptable to the team. If the team disagrees and can convince you another definition is more suitable, the definition can be changed, and all agree on it. It is important that you share with the team and that they understand that until a definition is officially changed, the definition remains the sole metric of success.
All key performance indicators should be able to pass the smart test. Smart is an acronym which stands for: specific; measurable; achievable; relevant; and time bound. If the indicator meets these tests, it will be usable. As an example, if the task to be completed is construct a sales budget by September 1 of this year, that is not enough. Although everyone thinks they know what a sales plan is, each has a different opinion. Does it include sales by customer, sales by salesperson, salesperson's call plan, a sales budget, etc. Without proper up-front definition, there is no agreement as to what completion means. Similarly, completion must be able to be measured. There should be a concrete deliverable for every task. This can be a physical object, a written document, or a report that indicates that the objective has been met. In some cases, an agreement by everyone that the objective has be accomplished can suffice. If the indicator cannot be met, it will not be useful as a measure.
If it takes six weeks to run a test to see if a material will stand up to its intended use, expecting results in two weeks is not achievable and those associated with the measurement will see it as frivolous and a waste of their time and effort. The relevant test is one that can lead people astray. If an indicator is introduced that does not have any impact on the eventual outcome, the team members will know that and will not support it. Non-relevant indicators are time sinks. All of us have run into non-relevant measures and have referred to them in despairing ways as being of no use to the efforts. Only relevant indicators should be allowed. An indicator must be time bound. Without a due date most efforts drag on and on. More time and money is spent then should be. An indicator without a due date will impact all of the following activities, effecting the overall project. Managing the team's tasks is a combination of all of the preceding management activities. It is your management responsibility to see that the right people are assigned to each task, that they are spending their time profitably, and working to the schedule.
Management is both an art and a science. The science is the use of kpi's, schedules, and time management. The art is managing the people. Having your team perform at its best is a reflection on your ability to manage people. Good managers have good results and make it look easy, although it is not. Other managers work long hours, constantly micro-manage, and still get less than seller results.
---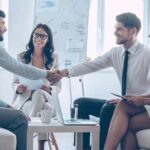 Review
When you have completed this workshop, we will review its outcome. The main thrust of reviewing our progress and actions is to ensure we have accomplished our objectives of this workshop so that we may prepare for the next and other workshops. Without reviewing progress, it is difficult if not impossible to know if we have been successful in our efforts or if we must remedy them. These reviews serve to make us better in our performance through the entire program. We do not want to repeat any negative actions, but we do want to repeat the positive ones. Negative actions can be caused by any of a myriad of factors, from our study space and time, our schedule, the team and its members, our expectations and others.
We will begin with your expectations. You will need to compile what you expected to be contained in the workshop, what you expected to learn from it, and what benefits you expected to experience. Then we will need to see what you did experience. What did the workshop content include? What were you expecting that was not in the workshop? What did you learn that was expected and what did you expect to learn that was not? Also, what did you learn that you did not expect? For those expectations which were not met, categorize them into one or more of the following categories. Over anticipated expectations, those that the workshop was not intended to cover; those that sufficient time was not allocated; those that the team or individuals did not have the capacity or capabilities to accomplish. For each of these a different plan is needed to resolve. For those which the workshop was not intended, future workshops may address. In some cases, directing questions to you workshop advisor will resolve the issues. Your advisor may help you find alternate answers if your expectation is beyond the scope of this workshop. If insufficient time was allocated, more time needs to be allocated for future workshops. It may be that the team needs to have more time to meet and work through exercises or questions. The addition of more team time normally solves these problems, if the team members do not have the capacity for their normal workload and the workshop workload there are at least two solutions. One is to off-load the team member who is overloaded and give that work to another, thereby freeing up time for workshop activities. The other is to add team members so as to have more people to share to team load. An alternate is for those individuals who cannot be spared from their normal work positions is to replace them on the team with someone who has more flexibility or backup.
With respect to distance-learning, where did you have difficulties and needed to change your method of study, your study area, or other physical attributes. You planned to have a study area where you would not be interrupted. Where you could study and not be distracted. You should prepare a list of those things that were detrimental with your study space, including anything that was distracting, intrusive, or otherwise negative. Distance-learning is very different from how most people learn or were taught. Even with large lecture hall classes, students normally have direct access to professors to ask questions or to expand on the lecture materials. In the most case, students are used to this direct contact with their teachers. Their participation is with other students in the classroom. Other activities outside of the classroom are also engaged in. Distance-learning does not have this face-to-face experience and many people feel strange when in this environment. But, once acclimatized to the distance-learning environment most become comfortable and enjoy the virtual one on one experience.
Re-visit your objectives for this workshop. Which were achieved and which were not. Ask yourself why some ere and some were not. Much like your expectations there will be reasons for not achieving objectives. They may be related to inadequate study space, inadequate time, or inadequate resources. These can be remedied by alleviating the inadequacy. They may be related to other constraints. Competition for available resources is the most common. If this workshop is the top priority than this should not be an issue. However, others may believe that they have a more pressing priority. This is most likely the urgent task overshadowing the important actions. If this happens often perhaps the person who has the urgent issue is not managing their area of responsibility and this issue needs to be addressed. If there is a customer who believes they and only they are number one, they may have to be educated that they are not. Perhaps if a single customer is costing more than they contribute, they need to be disconnected from the business.
Included in our objectives were three key statements: mission; vision; and values. We first ascertained if these three existed within the company documentation and culture. Then we dissected them for meaning and inter relationship. Next, we examined actual experiences to see if the mission, vision and values as stated were reflected in reality. Starting with the mission statement, does your company have one, is it clearly stated, prominently displayed, and is it believable when compared to reality. If the company has a mission statement, could you locate it? As the mission is the primary statement of why you are in business and what your business is, it needs to be where everyone can see and understand it. Was your analysis thorough? Does your mission accurately reflect actuality, especially today's reality? If you found any deficiencies, were you able to correct them? Turning to vision, did the stated vision the outcome of doing your mission. Remember, vision is where your future lies if you really perform your mission. If they do not align, what did you do to get them aligned? With values, does reality substantiate the values. Or, are the real values different? If they were not the same, what changes did you make, either in the values statement of in how the company's values as exercises are those in the value statement?
Mission, vision, and values are the three statements that describe why you are in business, what your business is, where you wish to be in the future, and how you conduct your business activities to perform your mission and reach your vision. You should review these three key statements to ensure your satisfaction with them and their image of your company.
Asking the questions, "What went right?" and "What went wrong?" is a powerful tool. In any plan things go well while others do not. The object of this exercise is to uncover what is done well so as to intentionally repeat them, and to find those practices which impact negatively and not repeat them. It is only through questioning what we do and what the results of such actions are, can we improve on our performance/ Many of the actions we take are done through habit and not through thought. If our reflex response leads us to failure, it behooves us to change the reflex to a well thought our answer to inquiries. On the other hand, if reflex leads us to success, we should analyze why that is and institutionalize certain response actions.
Your plan to travel from the present to your future state should be examined with each workshop review. As plans are constructed on what we know and what we think we know, they often are subject to revisions. As we construct a plan, we make certain assumptions based on our present knowledge. As we progress, our knowledge of the future becomes clearer and we may discover that what we thought would happen will not. Your selection of your distance-learning space may be negated if the organization moves into new quarters and the entire people resource is reallocated space. This will probably not happen, but if it does, it is not the worst thing in the world. You will have to find new space which works well for your study and team space. An interruption for sure, but not a game ender. You may lose a team member. People get promoted, change jobs, or move. This will cause a bigger hiccup to your efforts that space reallocation, but there are many talented people in the organization who will fit in to the team structure and make valuable contributions to the teams work. Replacements can be seen as refreshers. Some feel that there should be changes considered in the makeup of the team every six to twelve months. Thy look on the team as a both a company opportunity and a training ground for those who display higher potential. After six months or a year, some of the team will wish to get back into the mainstream of their discipline and continue their career path full time. Others will see that their long-term personal goals are best served by team membership.
This workshop is intended as an introduction to strategic planning, the strategic planning process, the resources necessary, and the time commitments required. Strategic planning differs from other types of planning. Tactical planning is concerned with only one, near term objective. Financial planning is concerned with money, how it is generated and spent. Budgets are a form of financial plan that is uses every day in most organizations. Strategic planning focuses on the long-term objectives of both the company and the principals within the company. The strategic planning horizon can be twenty-five or more years. It is this focus on the long term that separates strategic planning from tactical planning. Strategic planning is an ongoing process because of its long-term focus. A typical strategic plan begins with the long-term goals, and then develops interim goals necessary to support the long term. These are usually stated in five-year increments, with the next five years broken down into yearly goals. The focus on tactics is on this first five-year period with the necessary detailed actions in years one.
The principals in the organization need to fully support the strategic planning process and what successful panning can man for the achievement of the company and their personal objectives. They need to have recognized that strategic planning is a large effort and requires resources and time. They need to recognize that the effort will be expended over a number of years, and that it will become part of the organizations management fabric. Strategic planning is an ongoing effort. In their effort of strategic planning, the principals must be willing to allocate resources, people, financial, and time, to the effort. If they have done so, the effort can be a success. Without this support, beginning at the highest level, success will not be attained.
When you verified that the established company goals and policies reflect the company's mission, vision and values, you ensured that the strategic planning process will have a firm foundation upon which the strategic planning team can build the strategic plan. When you determined that the company's goals are aligned with its mission and vision, and further, that that they reflect the company's reality, you confirmed that the company does "walk the talk", and what it promises, it does. With the confirmation that the owners desires are in alignment with the company's vision and values, you have validated another necessary condition for success. If your personal objectives are not aligned with the company's, there is a tendency to not fully support the company objectives. This is understandable. If the company objective does prevent the realization of your personal wants, you might not support it. Lastly, you have ensured that the principals have expressed their commitment to the strategic planning process. It is absolutely necessary that we ensure we have completed our objectives. As with all study programs, early objectives are needed to progress on to more complex tasks and without accomplishing them, we will have difficulties with future workshops. With all of these objectives accomplished, we are now ready to move on to the next workshop.
---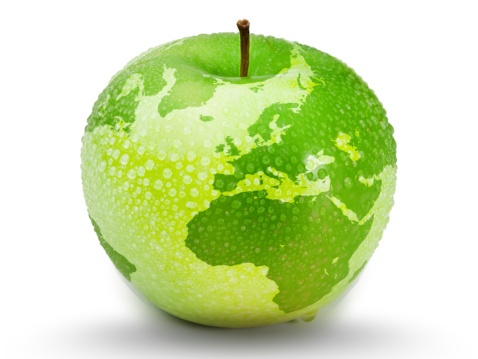 Executive Summary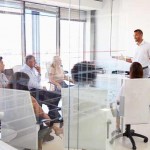 History
The history of strategic planning starts with the military and those military leaders of foresight. Julius Caesar was an early protagonist of strategic planning. His plan for the Roman Empire was to expand its reach throughout the English Isles and the Germanic states. His strategy was to use the Roman army to attack and defeat the present populations of these lands. Napoleon was another strategic thinker. His strategy was to control all of the European countries by defeating them with his army in battle one at a time. Although both were successful, they ultimately were defeated. They did not recognize limits to their strategy, and tactics to implement the strategies, and paid the price for it. The Roman's armies were trained to fight on open fields and were at a loss when they were forced into battle in forests and swamps. Napoleon did not understand that the English navy could force him to fight many battles in varying separated places and that his foes learned his ways and how to counter them.
In the more modern military battles of World War I, strategy was more general. It was getting the troops into position where they could battle, provide them with food and ammunition, and have traditional leaders lead them into battle. Unfortunately, the generals did not allow for the machine guns and other modern weapons.
In World War II, strategy was more formal and focused on the favorable outcome of the war, and not just on battles. There were various strategies in the Pacific and European theaters. There were different sub-strategies for land, sea and air operations, all tied to their ultimate area plans. In the Pacific, it was containment first, followed by island hopping to gain access to the Japanese islands by air, and Japan's ultimate defeat. In Europe, it was containment in North Africa, support for Russia to keep her in the war, invasion of Europe, freeing of those countries concurred by Germany, and eventual German defeat.
In pre-World War I industry, giants of industry were being born and growing. Rockefeller, Carnegie, Ford, Vanderbilt, Morgan and Hersey were of the most prominent captains of industry. They built companies and empires in oil, steel, auto, chocolate, transportation and financial industries. They all had strategies that they followed. One of them was to buy the competition and be the only provider. In railroads, that meant that you could charge whatever you wanted to. In those days there was not government oversight. In steel production it was much the same. Become the sole provider and charge what the market would pay. In auto, the assembly line enabled cars to be produced and sold more inexpensively. So much so, that the workers in Ford's plants could buy the autos they made. The strategy was not to buy others out, but to expand the market by making the auto more affordable to the masses.
Following World War II, we experienced a growth in military contracts due to the cold war with the Soviet Union. Based on World War II experiences, the Department of Defense in the US, implemented program management to control the deliveries and completion dates of their large expensive programs that were contracted to private companies. Program or project management is a short-term cure to the defense departments bleeding contract cost overruns. Defense contractors began implementing program management offices, staffed with skilled engineers and managers. Critical path analysis and Gantt charts stretching hundreds of feet became the norm in the program manager office. The combination of Gantt charts and critical path analysis were helpful in determining the impact of any activity in the multitude of activities, would impact the project end date. Unfortunately, it just identified where to spend time fixing issues and not on how to fix them. With large projects, these aids were so complex and cumbersome to use, that they became more costly in time and people power than they were worth. Many companies abandoned them if they could and relied on more tactical and experience to bring projects in on time.
Within the military, and especially the Defense department, they began to implement longer term planning programs, which became the basis for military strategic planning. Within the military, long-term goals were established to offset potential enemy threats. These could lead to multi-year building programs for strategic aircraft, ships and other weapons. The services knew that the cycle for developing and building these strategic weapons was multi-decades long. The need for strategic planning of these high cost, long-term projects promoted strategic planning as the tool of choice.
In private industry, there was no rush to do strategic planning. After the war, consumers were demanding hard goods that were in short supply, and the industrial leaders were anxious to supply them. The basic strategy of industry was build what we can and sell it to the people. The returning soldiers married and started families. These families needed houses, cars, appliances, apparel, and many other products and services that had been non-existent during the war years. In the rush to make up time, the buying public became lenient. Goods did not have to be the best. They had to be available, shinny, and of the latest style. As long as the good times rolled, the strategy of build it and they will buy was a good strategy. But good times do not last forever, and industry was forced to do some forward thinking. They had to plan if they wished to retain their markets and profits. They also realized that without any long-range plans and long-range goals, they ran the risk of losing customers or going out of business. Many analysis tools were pitched as the panacea, but all had faults. Then, in the 1950s and 1960s strategic planning emerged as a management discipline. Peter Drucker was one of the early proponents of strategic planning. Drucker's work is recorded in many of his books and in other's by reference. Some of the tools that first evolved during this period have stood the test of time and are used today in strategic planning and other management programs.
---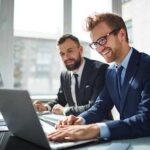 Current Position
To address strategic planning's current position, we must first discuss strategy. Strategy is defined as the means for an organization to reach its goals and so defines its direction. Today, the emphasis is on short term goals and, therefore, the strategies are short erm. You will hear of a company's long-term strategy being three years out. An extremely long long-term goal might be five years in the future. Frequently, the strategy and the goals in today's business world are driven by what drives Wall Street, short term gains. In today's world of short-term product life and new technological products, short term goals are the standard. However, if you define a company's strategy as an overall plan for the company to exist beyond today and to enable the company's vision to be realized, it must be truly long term. It must also be the first of multiple strategies. In order to be successful with the overall strategy, other strategies must be developed that support the overall one. There must be market, sales, new product and other strategies, all supporting the overall strategy. A good analogy is the multiple strategies that the military proposes. First is the overall strategy of winning the conflict. This strategy could be to limit your enemy's advances, while you build up your war materials, then have a combined land, sea, and air attack on your enemy. The supporting strategies would be built for the various parts of the overall strategy, the land, sea and air strategies. These strategies could be sub-divided into sub-strategies for various military or theater campaigns.
Today, there is a lot of talk about strategy and strategic planning, but little actual devising of strategies. For some, strategic planning has become one of the flavors of the month. It is in vogue so we will construct a plan. For others it is not really a strategic plan, but instead is a financial plan. We are comfortable with what we know, and we know the financial exercises needed to produce a financial plan, and so we prepare one. Of course, there are companies that do strategic planning. The electronics and high-tech companies are on the leading, and sometimes bleeding edge of product introduction. Without a strategic goal and a plan to attain them, they could go out of business rather quickly. There are many examples of electronic companies being very successful, and then being surprised when their product was replaced by another, and they had no recourse but to close the doors. The auto industry is another one which cannot be without planning. With all the regulations they face directly, fuel economy goals and emission requirements, and those that the market brings, the growing consumer demand for an all-electric vehicle, they need to plan, so they can meet the requirements of the regulators and the marketplace. To build a successful strategy you first need to set strategic goals. Is your business goal to be ranked as number one in the industry? Is your goal to grow at an annual rate of five percent for the next twenty-five years? Is it to migrate from your present products to similar products that are more energy efficient and have a lessor carbon footprint? Whatever your goals are, the goal is the first step in preparing your strategic plan.
Large public companies are touting their goals. The auto industry is talking about changing their cars and trucks to new electric models. Power companies are discussing how to be less dependent on coal and other fossil fuels and increase their use of solar and wind generation.
The leadership of these companies is very visible in their support for these goals. It is obvious that the leadership's personal goals are in line with the company goals. A key to assuring achieving goals is this alignment of company and personal goals. However, many companies, large and small, have not taken the first step of determining their long-term goals, their legacy goals. For most of us, a twenty-five-year goal is not attainable within our tenure. The average chief executive only spends three to five years in that position. Even with a board of directors, the probability of any director being on the board for twenty-five years is very small. The legacy goals that we set now will be realized by future generations, and it is our job to ensure that they are goals that will outlast our term of office.
These goals should be aligned with our personal goals for both ourselves and the company. In today's business world, it is difficult to align both personal and company goals. With the average length in a particular position, and the over emphasis on short term performance, it is not surprising that executives, and board members, push for quick results at the expense of the longer term. They are not being held to the long term, and people only respond to what they are accountable for. If the emphasis at board meetings is this quarter's results and the plans to ensure the next two quarters, the efforts will be on short term results. If bonuses are paid on short term performance, it should not be surprising that the short term is the focus. It is only those companies with a long history of success and of having to change over time, that take a longer-term view. The auto companies, power companies, and airlines are some which do take the longer view. The vast majority of other companies are focused on the short term. These companies seem to have the goal of doing what we do very well, doing it better that our competitors and doing it at a profit. Their strategy seems to be, "we will perpetually modify our products or introduce new products that the market will buy, and we will do that better than the competition". The fashion industry is one that looks like that. It changes public preference to the latest style and sells more of them. However, as is being witnessed in today's fashion world, the public is no longer following the industry. Similarly, the cell phone industry introduces newer an