Stakeholder Optimization – Workshop 1 (Goals, Purpose, Objectives)

The Appleton Greene Corporate Training Program (CTP) for Stakeholder Optimization is provided by Ms. Penterman MBA BA Certified Learning Provider (CLP). Program Specifications: Monthly cost USD$2,500.00; Monthly Workshops 6 hours; Monthly Support 4 hours; Program Duration 12 months; Program orders subject to ongoing availability.
If you would like to view the Client Information Hub (CIH) for this program, please Click Here
Learning Provider Profile


Ms Penterman is a nonprofit leader and entrepreneur. She has experience in engagement strategies, organizational leadership, and business structure. She has achieved a Master in Business and Bachelors in Performance. She has industry experience in the following sectors: Healthcare; Entertainment; Construction; Hospitality; Non-Profit; Music. She has had commercial experience within the following countries: United States of America, Canada, and Great Britain, specifically in the following cities: Toronto, Vancouver, Chicago, Dallas, Atlanta, Washington D.C., and Naples, Florida. Her personal achievements include: growing $400k business to over $12M; implementing financial management control and processes; founder and CEO of 3 businesses, developing 3 distinct lines of service; development and implementation of board restructuring and development training programs; facilitated and managed strategic planning with 2 national organizations; restructuring of organizational departments and staffing that improved communication and workflow; secured millions in grant funding for non-profit and for profit organizations. Her service skills incorporate organizational strategy; stakeholder engagement; team building; board development; collaborative evaluation and project management.
---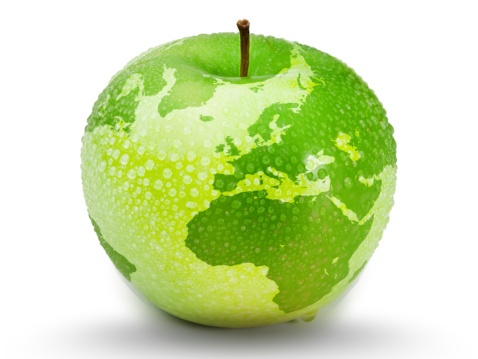 MOST Analysis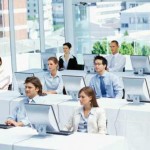 Mission Statement
Stakeholder Optimization is a process by which those who have a particular stake or interest in the outcome of a project or strategy are engaged. A company does not exist in isolation. It exists within a "political" environment populated by all those who have a particular stake or interest in that company. Key leadership and management can build support and avoid negative consequences by utilizing Stakeholder Optimization to establish a systematic process for stakeholder involvement, projecting the right questions to the right people, at the right time. The Stakeholder Optimization plan establishes a ranking system to calibrate interests on a sliding scale in order to optimize the value of feedback from all involved. It strikes the right balance between stakeholder involvement and isolation of the project from external influences in order to achieve delivery on cost and time, while maximizing the benefit for the company and stakeholders. Whether in market research, exploratory panels, employee engagement, or stakeholder consultation – new dimensions of insight and creativity are revealed when people collaborate in generating ideas and making decisions, resulting in long term sustainability, productivity, and alignment.
The first workshop will focus on establishing a baseline for evaluation, and establish the vision, goals, and objectives for the company, collectively called the vision strategy. The vision strategy will be critical in planning what you want to achieve through the initiative and determining the process to get there. People become committed and engaged when they have a full understanding of the common goals and objectives, creating a roadmap to which everyone can adhere. A motivating vision strategy can shape an organization's behavior, aligning many separate elements. It can empower people who are then able to translate strategy into action.
---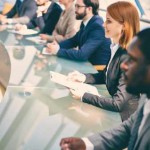 Objectives
01. Establish Baseline: departmental SWOT analysis; strategy research & development. Time Allocated: 1 Month
02. Gathering Data; departmental SWOT analysis; strategy research & development. Time Allocated: 1 Month
03. Information Analysis; departmental SWOT analysis; strategy research & development. Time Allocated: 1 Month
04. Brainstorm Strategy; departmental SWOT analysis; strategy research & development. Time Allocated: 1 Month
05. Vision Statement; departmental SWOT analysis; strategy research & development. Time Allocated: 1 Month
06. Establish Outcomes; departmental SWOT analysis; strategy research & development. Time Allocated: 1 Month
07. Define Objectives: departmental SWOT analysis; strategy research & development. 1 Month
08. Action Plan: departmental SWOT analysis; strategy research & development. Time Allocated: 1 Month
09. Evaluation and Monitoring: departmental SWOT analysis; strategy research & development. Time Allocated: 1 Month
10. Review and Revise: departmental SWOT analysis; strategy research & development. Time Allocated: 1 Month
---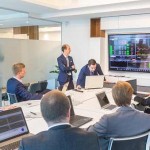 Strategies
01. Establish Baseline: Each individual department head to undertake departmental SWOT analysis; strategy research & development.
02. Gathering Data: Each individual department head to undertake departmental SWOT analysis; strategy research & development.
03. Information Analysis: Each individual department head to undertake departmental SWOT analysis; strategy research & development.
04. Brainstorm Strategy: Each individual department head to undertake departmental SWOT analysis; strategy research & development.
05. Vision Statement: Each individual department head to undertake departmental SWOT analysis; strategy research & development.
06. Establish Outcomes: Each individual department head to undertake departmental SWOT analysis; strategy research & development.
07. Define Objectives: Each individual department head to undertake departmental SWOT analysis; strategy research & development.
08. Action Plan: Each individual department head to undertake departmental SWOT analysis; strategy research & development.
09. Evaluation and Monitoring: Each individual department head to undertake departmental SWOT analysis; strategy research & development.
10. Review and Revise: Each individual department head to undertake departmental SWOT analysis; strategy research & development.
---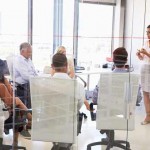 Tasks
01. Create a task on your calendar, to be completed within the next month, to analyze Establish Baseline.
02. Create a task on your calendar, to be completed within the next month, to analyze Gathering Data.
03. Create a task on your calendar, to be completed within the next month, to analyze Information Analysis.
04. Create a task on your calendar, to be completed within the next month, to analyze Brainstorm Strategy.
05. Create a task on your calendar, to be completed within the next month, to analyze Vision Statement.
06. Create a task on your calendar, to be completed within the next month, to analyze Establish Outcomes.
07. Create a task on your calendar, to be completed within the next month, to analyze Define Objectives.
08. Create a task on your calendar, to be completed within the next month, to analyze Action Plan.
09. Create a task on your calendar, to be completed within the next month, to analyze Evaluating and Monitoring.
10. Create a task on your calendar, to be completed within the next month, to analyze Review and Revise.
---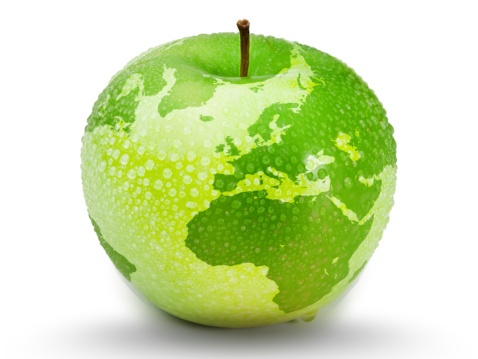 Introduction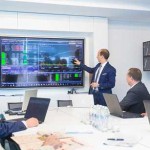 The purpose of Stakeholder Optimization is to establish an objective and systematic process for collecting and analyzing data about key individuals who have a particular stake or interest in the outcome of a project or strategy. A company does not exist in isolation. It exists within a "political" environment populated by all those who have a particular stake or interest in that company. Key leadership and management can build support and avoid negative consequences by utilizing Stakeholder Optimization to establish a process for stakeholder involvement, projecting the right questions to the right people, at the right time. Pressure from stakeholders generates change and change increases the complexity of the management task, therefore it is essential to establish a culture of Stakeholder Optimization throughout the company. Bespoke Stakeholder Optimization will accelerate business improvements, mitigate risk, and create a shared vision amongst key influencers. The ultimate aim of Stakeholder Optimization is to put action-oriented tools into the hands of informed professionals who develop a complete set of skills to excel in today's competitive market.
The first workshop will focus on establishing a baseline for evaluation, and establish the vision, goals, and objectives for the company, collectively called the vision strategy. The vision strategy will be critical in planning what you want to achieve through the initiative and determining the process to get there. People become committed and engaged when they have a full understanding of the common goals and objectives, creating a roadmap to which everyone can adhere. A motivating vision strategy can shape an organization's behavior, aligning many separate elements. It can empower people who are then able to translate strategy into action.
Establishing your baseline
Important stakeholder groups are inherently known to companies and most companies interact with stakeholders in some form or another as a matter of course. Engagement happens in different formats and at various levels in any organization. However, the process is often ad hoc without a formal structure and process in place. Developing a stakeholder engagement program must begin with establishing a baseline of current activities, types of engagement, stakeholder involvement and personnel involved. This step will provide a systematic way to evaluate your current capacity, and identify gaps, and resources needed to achieve the vision. A baseline will provide a direction as you go through the stakeholder optimization process, as well as assist in establishing a budget for institutionalization. The baseline will be done through a stakeholder GPMMR analysis completed by each department: Group, Personnel, Message, Method, Results.
Group: Which stakeholder groups are you communicating with?
Personnel: Which person, or group of persons is responsible for communicating with a specific stakeholder group?
Message: What is being communicated.
Method: What methods are being employed to accomplish the communications and the frequency of communication.
Results: What feedback are your receiving? How is it being utilized? Is it of value to the department specifically and the organization as a whole?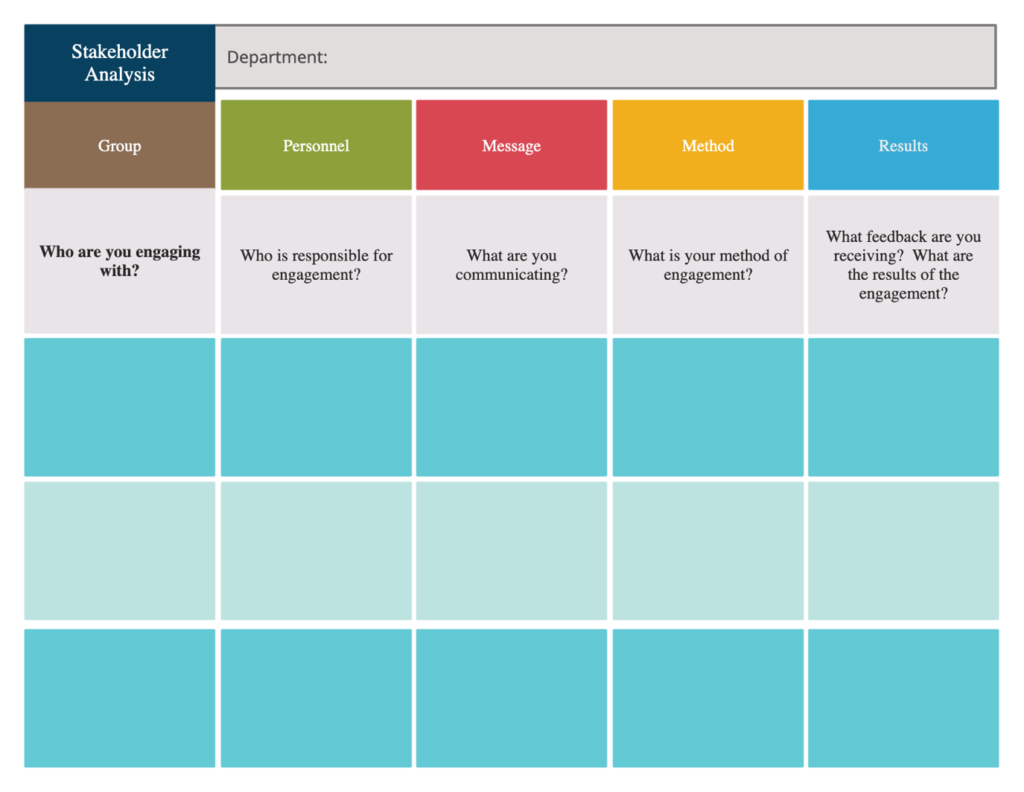 Strategy Visualization: Vision, Goals, Objectives
One of the first steps in establishing a stakeholder engagement program is to identify the vision and purpose, desired goals, and objectives for securing established outcomes. The scope and boundary of the stakeholder engagement policy should be clearly defined, articulated, and communicated. The background logic and impact of the policy will ensure ownership, enhancing the credibility and support for the business process. Certain decisions made by companies will affect and be of interest to many different stakeholder groups. Having a clear purpose is key to effective stakeholder engagement. Companies need to remain relevant to survive in a challenging business environment and being relevant requires regular interactions with important stakeholder groups. A robust stakeholder engagement model is vital for companies to be able to understand and respond to legitimate stakeholder concerns. Therefore, during the analysis process, senior management will establish a vision strategy for stakeholder engagement. The engagement process will be more meaningful when the company has a vision of what they want to achieve.
Vision – Businesses are forever expanding, working to ensure customer satisfaction, dealing with competition, and concerned with making a profit. To assist in staying on track with the Stakeholder Optimization initiative, it is imperative to establish the company's ultimate vision for the initiative. The stakeholder vision statement should be based on the overall vision for the company and how you want your Stakeholder Optimization initiative to support and advance that vision by accessing the knowledge, interests, positions, and opinions of key stakeholders to increase support for any given program or initiative of the company. A powerful vision statement can be the differentiator between great results no matter what issues arise and a program that falls apart when first tested. The vision is the company's reason for implementing Stakeholder Optimization. It is critical that a company, a project team, and even an individual understand the ultimate purpose. Otherwise, the company may have tactics that are directed from different starting points. Without a clear stakeholder engagement vision, it is difficult to evaluate the organizational actions' ultimate outcomes. It provides a measuring stick for success in order to reach your goals.
Goals – The desired outcomes should include the results and impact your company wants to achieve through its engagement initiative. Getting results is the goal of the overall program. The process of making this happen starts with defining the desired deliverable outcomes. Ultimately, outcomes should support the vision. Projects eventually succeed or fail depending on how well people work together. Engaged people find ways to work through problems, maintain a positive attitude and be constructive, which mitigates risk. Clearly defined outcomes promote clarity of purpose, effective and efficient communications and management support. Stakeholder engagement is a two-way communication process that provides a mechanism for exchanging information and promoting stakeholder interaction. It provides an opportunity to improve stakeholder's understanding and secure greater support for decisions the company is making. Engagement outcomes should be purposeful, inclusive, timely and respectful.
Objectives – The core premise of Stakeholder Optimization is that success in any environment largely depends on completing successful projects which are done by aligned teams, supported by effective project sponsors. Established objectives will define the programs success. The overall objective is to achieve a transparent decision-making process with greater input from stakeholders and their support of the decisions of the company. Deliberate objectives will help maintain alignment throughout the Stakeholder Optimization process and ensure the team is acting strategically. One principal objective is to provide information about the effects of a program or initiative to improve the positive effects and diminish the negative effects so that the impact can reach an optimal balance among all stakeholders. Some impacts may not be changeable, in which case stakeholders' perceptions about them can be influenced by the information provided. It is important to translate stakeholder strategies into organization actions by identifying a company's objectives for engagement. Some companies may seek profits or market share or an improved stock price. Others may choose from a variety of other value propositions or goals. In order to achieve these outcomes, specific actions must be defined.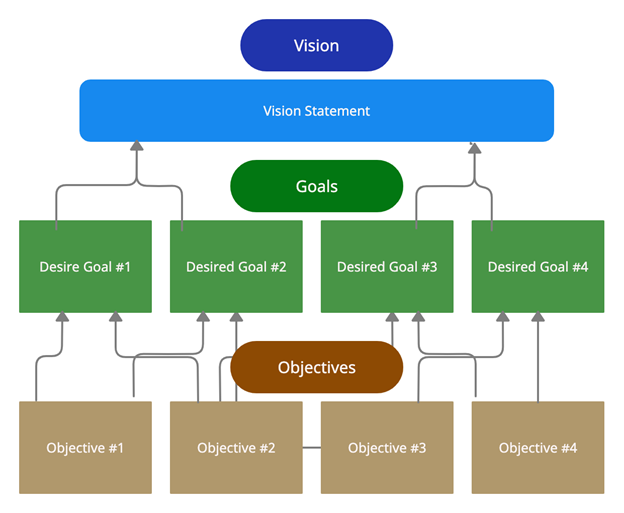 ---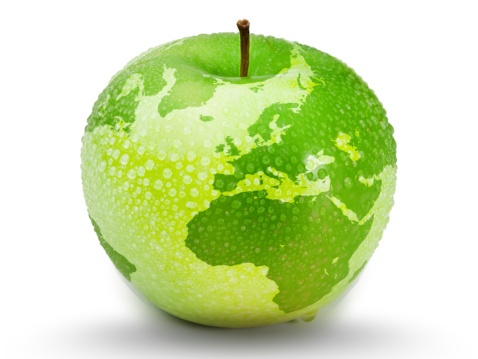 Executive Summary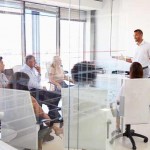 Today's companies serve not only shareholders, but an ever-widening array of stakeholders. Understanding how to operate in this increasingly challenging environment will be crucial to a companies' future business success. This includes listening to the views and beliefs of stakeholders as well as seeking their feedback. These are the people who will help shape and influence future successes or failures. The key to mitigating the risk of those failures involves the development of constructive and productive long-term relationships based on mutual trust and understanding of benefits. The benefits of stakeholder consultations are clear: enable more informed decision making; ensure greater clarity and a shared vision among influencers; understand the relationship one has with key stakeholders; help build collaborative partnerships; identify strategies to gain a competitive advantage; reduce the level of risk.
Getting results is the goal of Stakeholder Optimization. The process of making this happen begins with knowing where the company is now, where it wants to go and why, as well as how to get there. In other words, defining a purpose, forming a vision, and working through goals to deliver outcomes, preferably outcomes desired by the key stakeholders.
---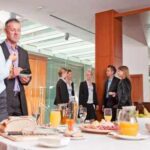 Establishing a baseline – Reference point to establish current capacity
There is a fundamental idea in strategic planning that you have to know where you are in order to determine where you want to be and how to get there. At the initiation of any project, it is important to set a baseline that represents your starting point of work. The first step in team alignment around the Stakeholder Optimization initiative is diagnosis of current systems and initiatives for each department or individual currently engaged in stakeholder communications. It is imperative to perform a situational analysis to evaluate where the company currently stands in terms of communications, gathering and analyzing relevant information within the company.
The baseline process will include:
• Customizing the Group, Personnel, Message, Method, Results (GPMMR) survey to ensure we are asking the right questions in order to collect the right data to meet the criteria for our data analysis.
• Prioritize the key internal stakeholders who will be integral to the success of the initiative, directly involved in each phase and represent current and future leadership of the company.
• Determine a distribution method that is easily accessible and will deliver the survey information effectively and efficiently.
• Establish resources for the survey participants that will provide detailed instructions, guidance, and advice on the intent of the survey and what information to provide.
• Develop a timeline of activities to establish the urgency of the process and certify each step is completed in a timely manner.
---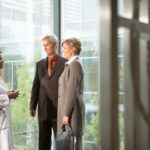 Data Collection – Clear communication of purpose and criteria
For a baseline analysis to be useful, it must be focused on specific criteria for its collection. The criteria for collection must be specific and definable. The quality of the data is largely dependent of the outlook of the person collecting the data. Their attitude can be influenced by leaderships messaging and branding of the data collection process. The goal is to encourage personal accountability and ownership of the process. It is important to establish the purpose of the questionnaire to yield an appropriate survey. The data collection message to key internal stakeholders should establish the purpose of the survey, how the information will be utilized and the criteria on which to judge what needs to be included. Data collection will include:
• Messaging to participants which includes purpose, intent, criteria, as well as instructions and available resources
• Distribution of the GPMMR survey
• Timeline and deadline
---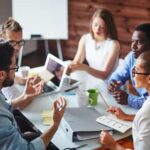 Information Analysis – Plan for examination of information
Once you know the who, what, when, you can best diagnose where there is misalignment with the intensions of the initiative, as well as between processes and messaging. Information analysis is a systematic examination of data by breaking it into component parts. The first step is to review the criteria established for the GPMMR data survey to renew the understanding of the central issues and objectives. Why is the information necessary? What questions was it to answer? What kinds of decisions are to be made based on the information? The information analysis will:
• Establish the analysis process by ascertaining the criteria for analysis.
• Determine how information is to be organized and whether this process can be automated
• Select the personnel who will be involved with the analysis
• Resolve who will deliver the final report, to whom it will be delivered, as well as the format for presentation
---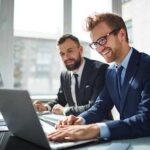 Brainstorm Strategy – Identifying Strengths, Weaknesses, Opportunities and Threats
Stakeholder engagement must be built around a comprehensive strategy that supports the long-term goals of the organization. This strategy will then translate into organizational actions. Understanding what one is trying to accomplish through stakeholder engagement is crucial to creating a successful process. We will begin with a SWOT analysis of the information gathered through the GPMMR survey. By strategically examining the Strengths, Weaknesses, Opportunities and Threats inherent in current stakeholder engagement activities, leadership can begin formulating the focus of the strategic vision that will achieve the company's intention for Stakeholder Optimization. The strengths will allow the company to consider its competitive advantages in the marketplace. Understanding the weaknesses will guide the desired outcomes and the objectives needed to improve engagement. Identifying opportunities is critical to the development of the company vision strategy, ascertaining ways to enhance sustainable growth. Analyzing threats to the business will help inform appropriate messaging and initiatives to better control the risk factors, particularly with external stakeholders.
---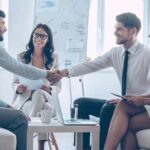 Vision Statement – Ensuring clear communication and messaging
Clear, sustained, inclusive communication is essential to maintaining strong relationships at all levels of an organization. This has become even more critical since Covid-19 forced many people to work remotely, challenging the work dynamic. Companies who invest time and energy into developing clear vision, based on aspirational goals that will express what we want to achieve through Stakeholder Optimization are more likely to institute a robust, on-going initiative. A clear vision will rapidly build understanding and trust among employees, leading to increases in productivity, output and morale related to the initiative. Meanwhile, employees who effectively articulate the vision with colleagues, managers and customers are valuable assets to an organization. During the workshop we will determine an appropriate vision statement for the Stakeholder Optimization initiative by:
• Reviewing the key qualities of an effective vision statement, combining inspirational aspirations with assessments of reality
• Determine the purpose of the vision statement for this specific initiative and company strategy
• Clearly define what the company wants to achieve with Stakeholder Optimization.
---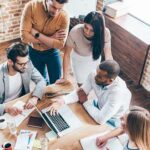 Establish Goals – The importance of SMART goals
When launching a new initiative, the company needs to establish a clear communication plan that begins with not only defining vision, but also establishing outcomes that are SMART; specific, measurable, achievable, realistic and time focused. Having SMART outcomes can be the difference between success and failure. Outcomes should be purpose-driven based on the vision statement, forward-focused with organization and departmental milestones for achievement, actionable and measurable to be able to define progress and success. Setting strategic outcomes can have a significant impact on the success and productivity of the team, influencing how and where a team's energy and resources are used. During the outcomes process we will:
• Establish the key elements for the companies desired outcomes
• Utilize SMART techniques to define desirable outcomes that support the vision statement
---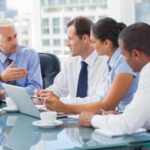 Define Objectives – The key to effective outcome management
The key elements to effective team alignment are purpose, culture, values. When any of these three elements are out of alignment, the result is a loss of efficiency, loss of productivity, loss of motivation, and a stressful work environment. Team alignment is a critical factor for securing a high-performance team. Clearly defined objectives promote team alignment around success and are the foundation for planning. Like outcomes, objectives need to be easily measurable and directly related to the success of the desired outcomes, helping the team understand what needs to be done in order to achieve the intended result. Measurable objectives will enable managers and employees to evaluate progress and developments. Defining objectives will include:
• Reviewing the key elements of successful objectives
• Determining specific objectives that support desired outcomes
• Identifying which outcome(s) the objective supports and why
---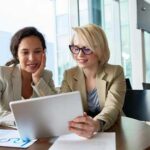 Action Planning – the who, what, when, how to achieving objectives
An action plan is an essential part of the process, not only for management, but also for daily decision-making and individual activities. It is a detailed and comprehensive set of plans that outline the actions to be carried out in order to achieve the target objectives and goals. They provide a strong foundation, paving the way to success. According to KPMG research, 70% of organizations have suffered a failure over a 12-month period. While there are many reasons, one of the most common is the lack of proper planning. This workshop will establish:
• What is the importance of an action plan
• How to write an action plan
• Key elements of an action plan
---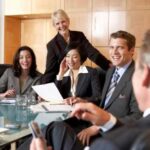 Review Strategy – Challenges with internal consensus building
Consensus building is increasingly important in today's interconnected society. Many problems exist that affect diverse groups with different interests. A consensus building approach allows leadership to reach an overwhelming agreement among internal stakeholders and maximize the gains for everyone. Great plans can fail because there wasn't a consensus of understanding regarding the vision, outcomes, and objectives of executing the plan. When done correctly, participants will see direct and indirect benefits and therefore, develop a sense of cohesion, and a collaborative spirit. The process is based on a clearly defined, understandable vision and strategy. Once the vision, outcomes and objectives have been established, we will want to compare to the SWOT analysis and ensure the vision strategy addresses issues, clearly communicates the intent, and provides an inspirational, effective framework to attain results. Strategy review in include:
• Compare vision, outcomes, objectives to SWOT analysis
• Determine process for testing effectiveness
• Identify key internal stakeholders for testing
---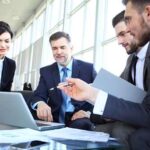 Testing the Strategic Vision and implementing changes – Creating a culture of ownership
Stakeholder Optimization perceives an organization as a complex, dynamic and interdependent network of multidimensional relationships with a wide variety of stakeholders. Performance and competitiveness rely on how well firms manage and nurture these relationships strategically in order to achieve corporate objectives and goals. Equally important is how the organization is perceived to manage them by the stakeholders. From a risk management perspective, the benefits of consulting with internal stakeholders establishes a system by which they better understand the importance and opportunities in effectively implementing the initiative, in addition to how it will impact them personally. The satisfaction and ownership of internal stakeholders are of great importance when judging the success of the initiative. Seeking input from key internal stakeholders will help them understand their importance in the project, enabling them to take the initiative, responsibility and deliver results.
• Establish criteria for test analysis and reporting
• Create opportunities for direct engagement of key internal stakeholders
• Develop plan of action for utilization of results
---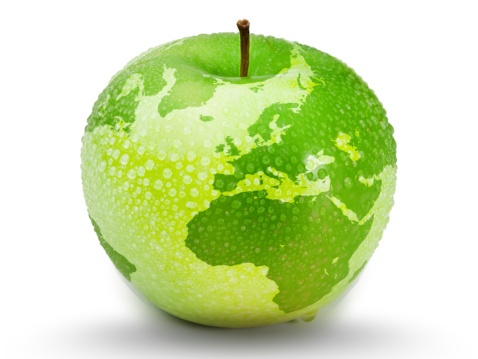 Curriculum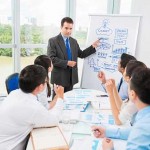 Stakeholder Optimization – Workshop 1 – Goals, Purpose, Objectives
Establish Baseline
Gathering Data
Information Analysis
Brainstorm Strategy
Vision Statement
Establish Outcomes
Define Objectives
Action Plan
Evaluating and Monitoring
Review and Revise
---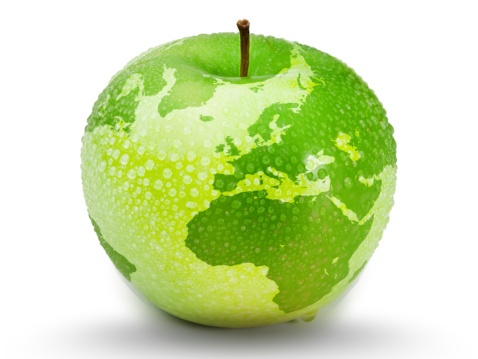 Distance Learning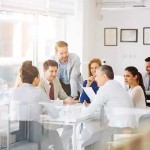 Introduction
Welcome to Appleton Greene and thank you for enrolling on the Stakeholder Optimization corporate training program. You will be learning through our unique facilitation via distance-learning method, which will enable you to practically implement everything that you learn academically. The methods and materials used in your program have been designed and developed to ensure that you derive the maximum benefits and enjoyment possible. We hope that you find the program challenging and fun to do. However, if you have never been a distance-learner before, you may be experiencing some trepidation at the task before you. So we will get you started by giving you some basic information and guidance on how you can make the best use of the modules, how you should manage the materials and what you should be doing as you work through them. This guide is designed to point you in the right direction and help you to become an effective distance-learner. Take a few hours or so to study this guide and your guide to tutorial support for students, while making notes, before you start to study in earnest.
Study environment
You will need to locate a quiet and private place to study, preferably a room where you can easily be isolated from external disturbances or distractions. Make sure the room is well-lit and incorporates a relaxed, pleasant feel. If you can spoil yourself within your study environment, you will have much more of a chance to ensure that you are always in the right frame of mind when you do devote time to study. For example, a nice fire, the ability to play soft soothing background music, soft but effective lighting, perhaps a nice view if possible and a good size desk with a comfortable chair. Make sure that your family know when you are studying and understand your study rules. Your study environment is very important. The ideal situation, if at all possible, is to have a separate study, which can be devoted to you. If this is not possible then you will need to pay a lot more attention to developing and managing your study schedule, because it will affect other people as well as yourself. The better your study environment, the more productive you will be.
Study tools & rules
Try and make sure that your study tools are sufficient and in good working order. You will need to have access to a computer, scanner and printer, with access to the internet. You will need a very comfortable chair, which supports your lower back, and you will need a good filing system. It can be very frustrating if you are spending valuable study time trying to fix study tools that are unreliable, or unsuitable for the task. Make sure that your study tools are up to date. You will also need to consider some study rules. Some of these rules will apply to you and will be intended to help you to be more disciplined about when and how you study. This distance-learning guide will help you and after you have read it you can put some thought into what your study rules should be. You will also need to negotiate some study rules for your family, friends or anyone who lives with you. They too will need to be disciplined in order to ensure that they can support you while you study. It is important to ensure that your family and friends are an integral part of your study team. Having their support and encouragement can prove to be a crucial contribution to your successful completion of the program. Involve them in as much as you can.
Successful distance-learning
Distance-learners are freed from the necessity of attending regular classes or workshops, since they can study in their own way, at their own pace and for their own purposes. But unlike traditional internal training courses, it is the student's responsibility, with a distance-learning program, to ensure that they manage their own study contribution. This requires strong self-discipline and self-motivation skills and there must be a clear will to succeed. Those students who are used to managing themselves, are good at managing others and who enjoy working in isolation, are more likely to be good distance-learners. It is also important to be aware of the main reasons why you are studying and of the main objectives that you are hoping to achieve as a result. You will need to remind yourself of these objectives at times when you need to motivate yourself. Never lose sight of your long-term goals and your short-term objectives. There is nobody available here to pamper you, or to look after you, or to spoon-feed you with information, so you will need to find ways to encourage and appreciate yourself while you are studying. Make sure that you chart your study progress, so that you can be sure of your achievements and re-evaluate your goals and objectives regularly.
Self-assessment
Appleton Greene training programs are in all cases post-graduate programs. Consequently, you should already have obtained a business-related degree and be an experienced learner. You should therefore already be aware of your study strengths and weaknesses. For example, which time of the day are you at your most productive? Are you a lark or an owl? What study methods do you respond to the most? Are you a consistent learner? How do you discipline yourself? How do you ensure that you enjoy yourself while studying? It is important to understand yourself as a learner and so some self-assessment early on will be necessary if you are to apply yourself correctly. Perform a SWOT analysis on yourself as a student. List your internal strengths and weaknesses as a student and your external opportunities and threats. This will help you later on when you are creating a study plan. You can then incorporate features within your study plan that can ensure that you are playing to your strengths, while compensating for your weaknesses. You can also ensure that you make the most of your opportunities, while avoiding the potential threats to your success.
Accepting responsibility as a student
Training programs invariably require a significant investment, both in terms of what they cost and in the time that you need to contribute to study and the responsibility for successful completion of training programs rests entirely with the student. This is never more apparent than when a student is learning via distance-learning. Accepting responsibility as a student is an important step towards ensuring that you can successfully complete your training program. It is easy to instantly blame other people or factors when things go wrong. But the fact of the matter is that if a failure is your failure, then you have the power to do something about it, it is entirely in your own hands. If it is always someone else's failure, then you are powerless to do anything about it. All students study in entirely different ways, this is because we are all individuals and what is right for one student, is not necessarily right for another. In order to succeed, you will have to accept personal responsibility for finding a way to plan, implement and manage a personal study plan that works for you. If you do not succeed, you only have yourself to blame.
Planning
By far the most critical contribution to stress, is the feeling of not being in control. In the absence of planning we tend to be reactive and can stumble from pillar to post in the hope that things will turn out fine in the end. Invariably they don't! In order to be in control, we need to have firm ideas about how and when we want to do things. We also need to consider as many possible eventualities as we can, so that we are prepared for them when they happen. Prescriptive Change, is far easier to manage and control, than Emergent Change. The same is true with distance-learning. It is much easier and much more enjoyable, if you feel that you are in control and that things are going to plan. Even when things do go wrong, you are prepared for them and can act accordingly without any unnecessary stress. It is important therefore that you do take time to plan your studies properly.
Management
Once you have developed a clear study plan, it is of equal importance to ensure that you manage the implementation of it. Most of us usually enjoy planning, but it is usually during implementation when things go wrong. Targets are not met and we do not understand why. Sometimes we do not even know if targets are being met. It is not enough for us to conclude that the study plan just failed. If it is failing, you will need to understand what you can do about it. Similarly if your study plan is succeeding, it is still important to understand why, so that you can improve upon your success. You therefore need to have guidelines for self-assessment so that you can be consistent with performance improvement throughout the program. If you manage things correctly, then your performance should constantly improve throughout the program.
Study objectives & tasks
The first place to start is developing your program objectives. These should feature your reasons for undertaking the training program in order of priority. Keep them succinct and to the point in order to avoid confusion. Do not just write the first things that come into your head because they are likely to be too similar to each other. Make a list of possible departmental headings, such as: Customer Service; E-business; Finance; Globalization; Human Resources; Technology; Legal; Management; Marketing and Production. Then brainstorm for ideas by listing as many things that you want to achieve under each heading and later re-arrange these things in order of priority. Finally, select the top item from each department heading and choose these as your program objectives. Try and restrict yourself to five because it will enable you to focus clearly. It is likely that the other things that you listed will be achieved if each of the top objectives are achieved. If this does not prove to be the case, then simply work through the process again.
Study forecast
As a guide, the Appleton Greene Stakeholder Optimization corporate training program should take 12-18 months to complete, depending upon your availability and current commitments. The reason why there is such a variance in time estimates is because every student is an individual, with differing productivity levels and different commitments. These differentiations are then exaggerated by the fact that this is a distance-learning program, which incorporates the practical integration of academic theory as an as a part of the training program. Consequently all of the project studies are real, which means that important decisions and compromises need to be made. You will want to get things right and will need to be patient with your expectations in order to ensure that they are. We would always recommend that you are prudent with your own task and time forecasts, but you still need to develop them and have a clear indication of what are realistic expectations in your case. With reference to your time planning: consider the time that you can realistically dedicate towards study with the program every week; calculate how long it should take you to complete the program, using the guidelines featured here; then break the program down into logical modules and allocate a suitable proportion of time to each of them, these will be your milestones; you can create a time plan by using a spreadsheet on your computer, or a personal organizer such as MS Outlook, you could also use a financial forecasting software; break your time forecasts down into manageable chunks of time, the more specific you can be, the more productive and accurate your time management will be; finally, use formulas where possible to do your time calculations for you, because this will help later on when your forecasts need to change in line with actual performance. With reference to your task planning: refer to your list of tasks that need to be undertaken in order to achieve your program objectives; with reference to your time plan, calculate when each task should be implemented; remember that you are not estimating when your objectives will be achieved, but when you will need to focus upon implementing the corresponding tasks; you also need to ensure that each task is implemented in conjunction with the associated training modules which are relevant; then break each single task down into a list of specific to do's, say approximately ten to do's for each task and enter these into your study plan; once again you could use MS Outlook to incorporate both your time and task planning and this could constitute your study plan; you could also use a project management software like MS Project. You should now have a clear and realistic forecast detailing when you can expect to be able to do something about undertaking the tasks to achieve your program objectives.
Performance management
It is one thing to develop your study forecast, it is quite another to monitor your progress. Ultimately it is less important whether you achieve your original study forecast and more important that you update it so that it constantly remains realistic in line with your performance. As you begin to work through the program, you will begin to have more of an idea about your own personal performance and productivity levels as a distance-learner. Once you have completed your first study module, you should re-evaluate your study forecast for both time and tasks, so that they reflect your actual performance level achieved. In order to achieve this you must first time yourself while training by using an alarm clock. Set the alarm for hourly intervals and make a note of how far you have come within that time. You can then make a note of your actual performance on your study plan and then compare your performance against your forecast. Then consider the reasons that have contributed towards your performance level, whether they are positive or negative and make a considered adjustment to your future forecasts as a result. Given time, you should start achieving your forecasts regularly.
With reference to time management: time yourself while you are studying and make a note of the actual time taken in your study plan; consider your successes with time-efficiency and the reasons for the success in each case and take this into consideration when reviewing future time planning; consider your failures with time-efficiency and the reasons for the failures in each case and take this into consideration when reviewing future time planning; re-evaluate your study forecast in relation to time planning for the remainder of your training program to ensure that you continue to be realistic about your time expectations. You need to be consistent with your time management, otherwise you will never complete your studies. This will either be because you are not contributing enough time to your studies, or you will become less efficient with the time that you do allocate to your studies. Remember, if you are not in control of your studies, they can just become yet another cause of stress for you.
With reference to your task management: time yourself while you are studying and make a note of the actual tasks that you have undertaken in your study plan; consider your successes with task-efficiency and the reasons for the success in each case; take this into consideration when reviewing future task planning; consider your failures with task-efficiency and the reasons for the failures in each case and take this into consideration when reviewing future task planning; re-evaluate your study forecast in relation to task planning for the remainder of your training program to ensure that you continue to be realistic about your task expectations. You need to be consistent with your task management, otherwise you will never know whether you are achieving your program objectives or not.
Keeping in touch
You will have access to qualified and experienced professors and tutors who are responsible for providing tutorial support for your particular training program. So don't be shy about letting them know how you are getting on. We keep electronic records of all tutorial support emails so that professors and tutors can review previous correspondence before considering an individual response. It also means that there is a record of all communications between you and your professors and tutors and this helps to avoid any unnecessary duplication, misunderstanding, or misinterpretation. If you have a problem relating to the program, share it with them via email. It is likely that they have come across the same problem before and are usually able to make helpful suggestions and steer you in the right direction. To learn more about when and how to use tutorial support, please refer to the Tutorial Support section of this student information guide. This will help you to ensure that you are making the most of tutorial support that is available to you and will ultimately contribute towards your success and enjoyment with your training program.
Work colleagues and family
You should certainly discuss your program study progress with your colleagues, friends and your family. Appleton Greene training programs are very practical. They require you to seek information from other people, to plan, develop and implement processes with other people and to achieve feedback from other people in relation to viability and productivity. You will therefore have plenty of opportunities to test your ideas and enlist the views of others. People tend to be sympathetic towards distance-learners, so don't bottle it all up in yourself. Get out there and share it! It is also likely that your family and colleagues are going to benefit from your labors with the program, so they are likely to be much more interested in being involved than you might think. Be bold about delegating work to those who might benefit themselves. This is a great way to achieve understanding and commitment from people who you may later rely upon for process implementation. Share your experiences with your friends and family.
Making it relevant
The key to successful learning is to make it relevant to your own individual circumstances. At all times you should be trying to make bridges between the content of the program and your own situation. Whether you achieve this through quiet reflection or through interactive discussion with your colleagues, client partners or your family, remember that it is the most important and rewarding aspect of translating your studies into real self-improvement. You should be clear about how you want the program to benefit you. This involves setting clear study objectives in relation to the content of the course in terms of understanding, concepts, completing research or reviewing activities and relating the content of the modules to your own situation. Your objectives may understandably change as you work through the program, in which case you should enter the revised objectives on your study plan so that you have a permanent reminder of what you are trying to achieve, when and why.
Distance-learning check-list
Prepare your study environment, your study tools and rules.
Undertake detailed self-assessment in terms of your ability as a learner.
Create a format for your study plan.
Consider your study objectives and tasks.
Create a study forecast.
Assess your study performance.
Re-evaluate your study forecast.
Be consistent when managing your study plan.
Use your Appleton Greene Certified Learning Provider (CLP) for tutorial support.
Make sure you keep in touch with those around you.

---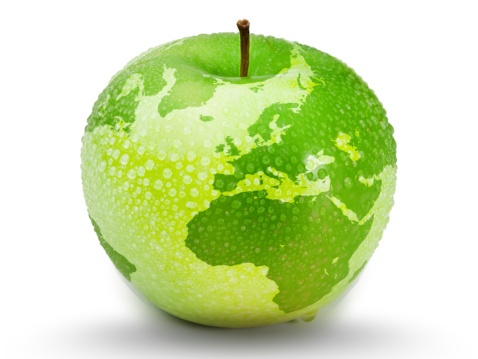 Tutorial Support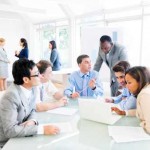 Programs
Appleton Greene uses standard and bespoke corporate training programs as vessels to transfer business process improvement knowledge into the heart of our clients' organizations. Each individual program focuses upon the implementation of a specific business process, which enables clients to easily quantify their return on investment. There are hundreds of established Appleton Greene corporate training products now available to clients within customer services, e-business, finance, globalization, human resources, information technology, legal, management, marketing and production. It does not matter whether a client's employees are located within one office, or an unlimited number of international offices, we can still bring them together to learn and implement specific business processes collectively. Our approach to global localization enables us to provide clients with a truly international service with that all important personal touch. Appleton Greene corporate training programs can be provided virtually or locally and they are all unique in that they individually focus upon a specific business function. They are implemented over a sustainable period of time and professional support is consistently provided by qualified learning providers and specialist consultants.
---
Support available
You will have a designated Certified Learning Provider (CLP) and an Accredited Consultant and we encourage you to communicate with them as much as possible. In all cases tutorial support is provided online because we can then keep a record of all communications to ensure that tutorial support remains consistent. You would also be forwarding your work to the tutorial support unit for evaluation and assessment. You will receive individual feedback on all of the work that you undertake on a one-to-one basis, together with specific recommendations for anything that may need to be changed in order to achieve a pass with merit or a pass with distinction and you then have as many opportunities as you may need to re-submit project studies until they meet with the required standard. Consequently the only reason that you should really fail (CLP) is if you do not do the work. It makes no difference to us whether a student takes 12 months or 18 months to complete the program, what matters is that in all cases the same quality standard will have been achieved.
---
Support Process
Please forward all of your future emails to the designated (CLP) Tutorial Support Unit email address that has been provided and please do not duplicate or copy your emails to other AGC email accounts as this will just cause unnecessary administration. Please note that emails are always answered as quickly as possible but you will need to allow a period of up to 20 business days for responses to general tutorial support emails during busy periods, because emails are answered strictly within the order in which they are received. You will also need to allow a period of up to 30 business days for the evaluation and assessment of project studies. This does not include weekends or public holidays. Please therefore kindly allow for this within your time planning. All communications are managed online via email because it enables tutorial service support managers to review other communications which have been received before responding and it ensures that there is a copy of all communications retained on file for future reference. All communications will be stored within your personal (CLP) study file here at Appleton Greene throughout your designated study period. If you need any assistance or clarification at any time, please do not hesitate to contact us by forwarding an email and remember that we are here to help. If you have any questions, please list and number your questions succinctly and you can then be sure of receiving specific answers to each and every query.
---
Time Management
It takes approximately 1 Year to complete the Stakeholder Optimization corporate training program, incorporating 12 x 6-hour monthly workshops. Each student will also need to contribute approximately 4 hours per week over 1 Year of their personal time. Students can study from home or work at their own pace and are responsible for managing their own study plan. There are no formal examinations and students are evaluated and assessed based upon their project study submissions, together with the quality of their internal analysis and supporting documents. They can contribute more time towards study when they have the time to do so and can contribute less time when they are busy. All students tend to be in full time employment while studying and the Stakeholder Optimization program is purposely designed to accommodate this, so there is plenty of flexibility in terms of time management. It makes no difference to us at Appleton Greene, whether individuals take 12-18 months to complete this program. What matters is that in all cases the same standard of quality will have been achieved with the standard and bespoke programs that have been developed.
---
Distance Learning Guide
The distance learning guide should be your first port of call when starting your training program. It will help you when you are planning how and when to study, how to create the right environment and how to establish the right frame of mind. If you can lay the foundations properly during the planning stage, then it will contribute to your enjoyment and productivity while training later. The guide helps to change your lifestyle in order to accommodate time for study and to cultivate good study habits. It helps you to chart your progress so that you can measure your performance and achieve your goals. It explains the tools that you will need for study and how to make them work. It also explains how to translate academic theory into practical reality. Spend some time now working through your distance learning guide and make sure that you have firm foundations in place so that you can make the most of your distance learning program. There is no requirement for you to attend training workshops or classes at Appleton Greene offices. The entire program is undertaken online, program course manuals and project studies are administered via the Appleton Greene web site and via email, so you are able to study at your own pace and in the comfort of your own home or office as long as you have a computer and access to the internet.
---
How To Study
The how to study guide provides students with a clear understanding of the Appleton Greene facilitation via distance learning training methods and enables students to obtain a clear overview of the training program content. It enables students to understand the step-by-step training methods used by Appleton Greene and how course manuals are integrated with project studies. It explains the research and development that is required and the need to provide evidence and references to support your statements. It also enables students to understand precisely what will be required of them in order to achieve a pass with merit and a pass with distinction for individual project studies and provides useful guidance on how to be innovative and creative when developing your Unique Program Proposition (UPP).
---
Tutorial Support
Tutorial support for the Appleton Greene Stakeholder Optimization corporate training program is provided online either through the Appleton Greene Client Support Portal (CSP), or via email. All tutorial support requests are facilitated by a designated Program Administration Manager (PAM). They are responsible for deciding which professor or tutor is the most appropriate option relating to the support required and then the tutorial support request is forwarded onto them. Once the professor or tutor has completed the tutorial support request and answered any questions that have been asked, this communication is then returned to the student via email by the designated Program Administration Manager (PAM). This enables all tutorial support, between students, professors and tutors, to be facilitated by the designated Program Administration Manager (PAM) efficiently and securely through the email account. You will therefore need to allow a period of up to 20 business days for responses to general support queries and up to 30 business days for the evaluation and assessment of project studies, because all tutorial support requests are answered strictly within the order in which they are received. This does not include weekends or public holidays. Consequently you need to put some thought into the management of your tutorial support procedure in order to ensure that your study plan is feasible and to obtain the maximum possible benefit from tutorial support during your period of study. Please retain copies of your tutorial support emails for future reference. Please ensure that ALL of your tutorial support emails are set out using the format as suggested within your guide to tutorial support. Your tutorial support emails need to be referenced clearly to the specific part of the course manual or project study which you are working on at any given time. You also need to list and number any questions that you would like to ask, up to a maximum of five questions within each tutorial support email. Remember the more specific you can be with your questions the more specific your answers will be too and this will help you to avoid any unnecessary misunderstanding, misinterpretation, or duplication. The guide to tutorial support is intended to help you to understand how and when to use support in order to ensure that you get the most out of your training program. Appleton Greene training programs are designed to enable you to do things for yourself. They provide you with a structure or a framework and we use tutorial support to facilitate students while they practically implement what they learn. In other words, we are enabling students to do things for themselves. The benefits of distance learning via facilitation are considerable and are much more sustainable in the long-term than traditional short-term knowledge sharing programs. Consequently you should learn how and when to use tutorial support so that you can maximize the benefits from your learning experience with Appleton Greene. This guide describes the purpose of each training function and how to use them and how to use tutorial support in relation to each aspect of the training program. It also provides useful tips and guidance with regard to best practice.
---
Tutorial Support Tips
Students are often unsure about how and when to use tutorial support with Appleton Greene. This Tip List will help you to understand more about how to achieve the most from using tutorial support. Refer to it regularly to ensure that you are continuing to use the service properly. Tutorial support is critical to the success of your training experience, but it is important to understand when and how to use it in order to maximize the benefit that you receive. It is no coincidence that those students who succeed are those that learn how to be positive, proactive and productive when using tutorial support.
Be positive and friendly with your tutorial support emails
Remember that if you forward an email to the tutorial support unit, you are dealing with real people. "Do unto others as you would expect others to do unto you". If you are positive, complimentary and generally friendly in your emails, you will generate a similar response in return. This will be more enjoyable, productive and rewarding for you in the long-term.
Think about the impression that you want to create
Every time that you communicate, you create an impression, which can be either positive or negative, so put some thought into the impression that you want to create. Remember that copies of all tutorial support emails are stored electronically and tutors will always refer to prior correspondence before responding to any current emails. Over a period of time, a general opinion will be arrived at in relation to your character, attitude and ability. Try to manage your own frustrations, mood swings and temperament professionally, without involving the tutorial support team. Demonstrating frustration or a lack of patience is a weakness and will be interpreted as such. The good thing about communicating in writing, is that you will have the time to consider your content carefully, you can review it and proof-read it before sending your email to Appleton Greene and this should help you to communicate more professionally, consistently and to avoid any unnecessary knee-jerk reactions to individual situations as and when they may arise. Please also remember that the CLP Tutorial Support Unit will not just be responsible for evaluating and assessing the quality of your work, they will also be responsible for providing recommendations to other learning providers and to client contacts within the Appleton Greene global client network, so do be in control of your own emotions and try to create a good impression.
Remember that quality is preferred to quantity
Please remember that when you send an email to the tutorial support team, you are not using Twitter or Text Messaging. Try not to forward an email every time that you have a thought. This will not prove to be productive either for you or for the tutorial support team. Take time to prepare your communications properly, as if you were writing a professional letter to a business colleague and make a list of queries that you are likely to have and then incorporate them within one email, say once every month, so that the tutorial support team can understand more about context, application and your methodology for study. Get yourself into a consistent routine with your tutorial support requests and use the tutorial support template provided with ALL of your emails. The (CLP) Tutorial Support Unit will not spoon-feed you with information. They need to be able to evaluate and assess your tutorial support requests carefully and professionally.
Be specific about your questions in order to receive specific answers
Try not to write essays by thinking as you are writing tutorial support emails. The tutorial support unit can be unclear about what in fact you are asking, or what you are looking to achieve. Be specific about asking questions that you want answers to. Number your questions. You will then receive specific answers to each and every question. This is the main purpose of tutorial support via email.
Keep a record of your tutorial support emails
It is important that you keep a record of all tutorial support emails that are forwarded to you. You can then refer to them when necessary and it avoids any unnecessary duplication, misunderstanding, or misinterpretation.
---
Individual training workshops or telephone support
Please be advised that Appleton Greene does not provide separate or individual tutorial support meetings, workshops, or provide telephone support for individual students. Appleton Greene is an equal opportunities learning and service provider and we are therefore understandably bound to treat all students equally. We cannot therefore broker special financial or study arrangements with individual students regardless of the circumstances. All tutorial support is provided online and this enables Appleton Greene to keep a record of all communications between students, professors and tutors on file for future reference, in accordance with our quality management procedure and your terms and conditions of enrolment. All tutorial support is provided online via email because it enables us to have time to consider support content carefully, it ensures that you receive a considered and detailed response to your queries. You can number questions that you would like to ask, which relate to things that you do not understand or where clarification may be required. You can then be sure of receiving specific answers to each individual query. You will also then have a record of these communications and of all tutorial support, which has been provided to you. This makes tutorial support administration more productive by avoiding any unnecessary duplication, misunderstanding, or misinterpretation.
---
Tutorial Support Email Format
You should use this tutorial support format if you need to request clarification or assistance while studying with your training program. Please note that ALL of your tutorial support request emails should use the same format. You should therefore set up a standard email template, which you can then use as and when you need to. Emails that are forwarded to Appleton Greene, which do not use the following format, may be rejected and returned to you by the (CLP) Program Administration Manager. A detailed response will then be forwarded to you via email usually within 20 business days of receipt for general support queries and 30 business days for the evaluation and assessment of project studies. This does not include weekends or public holidays. Your tutorial support request, together with the corresponding TSU reply, will then be saved and stored within your electronic TSU file at Appleton Greene for future reference.
Subject line of your email
Please insert: Appleton Greene (CLP) Tutorial Support Request: (Your Full Name) (Date), within the subject line of your email.
Main body of your email
Please insert:
1. Appleton Greene Certified Learning Provider (CLP) Tutorial Support Request
2. Your Full Name
3. Date of TS request
4. Preferred email address
5. Backup email address
6. Course manual page name or number (reference)
7. Project study page name or number (reference)
Subject of enquiry
Please insert a maximum of 50 words (please be succinct)
Briefly outline the subject matter of your inquiry, or what your questions relate to.
Question 1
Maximum of 50 words (please be succinct)
Maximum of 50 words (please be succinct)
Question 3
Maximum of 50 words (please be succinct)
Question 4
Maximum of 50 words (please be succinct)
Question 5
Maximum of 50 words (please be succinct)
Please note that a maximum of 5 questions is permitted with each individual tutorial support request email.
---
Procedure
* List the questions that you want to ask first, then re-arrange them in order of priority. Make sure that you reference them, where necessary, to the course manuals or project studies.
* Make sure that you are specific about your questions and number them. Try to plan the content within your emails to make sure that it is relevant.
* Make sure that your tutorial support emails are set out correctly, using the Tutorial Support Email Format provided here.
* Save a copy of your email and incorporate the date sent after the subject title. Keep your tutorial support emails within the same file and in date order for easy reference.
* Allow up to 20 business days for a response to general tutorial support emails and up to 30 business days for the evaluation and assessment of project studies, because detailed individual responses will be made in all cases and tutorial support emails are answered strictly within the order in which they are received.
* Emails can and do get lost. So if you have not received a reply within the appropriate time, forward another copy or a reminder to the tutorial support unit to be sure that it has been received but do not forward reminders unless the appropriate time has elapsed.
* When you receive a reply, save it immediately featuring the date of receipt after the subject heading for easy reference. In most cases the tutorial support unit replies to your questions individually, so you will have a record of the questions that you asked as well as the answers offered. With project studies however, separate emails are usually forwarded by the tutorial support unit, so do keep a record of your own original emails as well.
* Remember to be positive and friendly in your emails. You are dealing with real people who will respond to the same things that you respond to.
* Try not to repeat questions that have already been asked in previous emails. If this happens the tutorial support unit will probably just refer you to the appropriate answers that have already been provided within previous emails.
* If you lose your tutorial support email records you can write to Appleton Greene to receive a copy of your tutorial support file, but a separate administration charge may be levied for this service.
---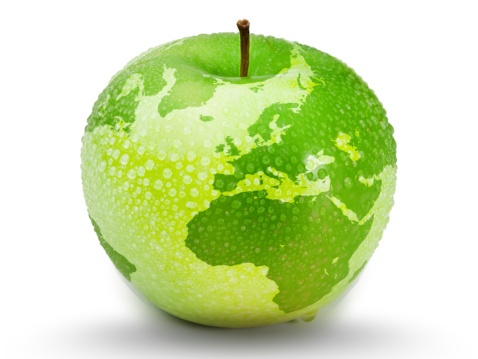 How To Study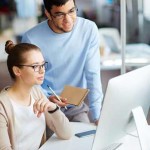 Your Certified Learning Provider (CLP) and Accredited Consultant can help you to plan a task list for getting started so that you can be clear about your direction and your priorities in relation to your training program. It is also a good way to introduce yourself to the tutorial support team.
Planning your study environment
Your study conditions are of great importance and will have a direct effect on how much you enjoy your training program. Consider how much space you will have, whether it is comfortable and private and whether you are likely to be disturbed. The study tools and facilities at your disposal are also important to the success of your distance-learning experience. Your tutorial support unit can help with useful tips and guidance, regardless of your starting position. It is important to get this right before you start working on your training program.
Planning your program objectives
It is important that you have a clear list of study objectives, in order of priority, before you start working on your training program. Your tutorial support unit can offer assistance here to ensure that your study objectives have been afforded due consideration and priority.
Planning how and when to study
Distance-learners are freed from the necessity of attending regular classes, since they can study in their own way, at their own pace and for their own purposes. This approach is designed to let you study efficiently away from the traditional classroom environment. It is important however, that you plan how and when to study, so that you are making the most of your natural attributes, strengths and opportunities. Your tutorial support unit can offer assistance and useful tips to ensure that you are playing to your strengths.
Planning your study tasks
You should have a clear understanding of the study tasks that you should be undertaking and the priority associated with each task. These tasks should also be integrated with your program objectives. The distance learning guide and the guide to tutorial support for students should help you here, but if you need any clarification or assistance, please contact your tutorial support unit.
Planning your time
You will need to allocate specific times during your calendar when you intend to study if you are to have a realistic chance of completing your program on time. You are responsible for planning and managing your own study time, so it is important that you are successful with this. Your tutorial support unit can help you with this if your time plan is not working.
Keeping in touch
Consistency is the key here. If you communicate too frequently in short bursts, or too infrequently with no pattern, then your management ability with your studies will be questioned, both by you and by your tutorial support unit. It is obvious when a student is in control and when one is not and this will depend how able you are at sticking with your study plan. Inconsistency invariably leads to in-completion.
Charting your progress
Your tutorial support team can help you to chart your own study progress. Refer to your distance learning guide for further details.
Making it work
To succeed, all that you will need to do is apply yourself to undertaking your training program and interpreting it correctly. Success or failure lies in your hands and your hands alone, so be sure that you have a strategy for making it work. Your Certified Learning Provider (CLP) and Accredited Consultant can guide you through the process of program planning, development and implementation.
Reading methods
Interpretation is often unique to the individual but it can be improved and even quantified by implementing consistent interpretation methods. Interpretation can be affected by outside interference such as family members, TV, or the Internet, or simply by other thoughts which are demanding priority in our minds. One thing that can improve our productivity is using recognized reading methods. This helps us to focus and to be more structured when reading information for reasons of importance, rather than relaxation.
Speed reading
When reading through course manuals for the first time, subconsciously set your reading speed to be just fast enough that you cannot dwell on individual words or tables. With practice, you should be able to read an A4 sheet of paper in one minute. You will not achieve much in the way of a detailed understanding, but your brain will retain a useful overview. This overview will be important later on and will enable you to keep individual issues in perspective with a more generic picture because speed reading appeals to the memory part of the brain. Do not worry about what you do or do not remember at this stage.
Content reading
Once you have speed read everything, you can then start work in earnest. You now need to read a particular section of your course manual thoroughly, by making detailed notes while you read. This process is called Content Reading and it will help to consolidate your understanding and interpretation of the information that has been provided.
Making structured notes on the course manuals
When you are content reading, you should be making detailed notes, which are both structured and informative. Make these notes in a MS Word document on your computer, because you can then amend and update these as and when you deem it to be necessary. List your notes under three headings: 1. Interpretation – 2. Questions – 3. Tasks. The purpose of the 1st section is to clarify your interpretation by writing it down. The purpose of the 2nd section is to list any questions that the issue raises for you. The purpose of the 3rd section is to list any tasks that you should undertake as a result. Anyone who has graduated with a business-related degree should already be familiar with this process.
Organizing structured notes separately
You should then transfer your notes to a separate study notebook, preferably one that enables easy referencing, such as a MS Word Document, a MS Excel Spreadsheet, a MS Access Database, or a personal organizer on your cell phone. Transferring your notes allows you to have the opportunity of cross-checking and verifying them, which assists considerably with understanding and interpretation. You will also find that the better you are at doing this, the more chance you will have of ensuring that you achieve your study objectives.
Question your understanding
Do challenge your understanding. Explain things to yourself in your own words by writing things down.
Clarifying your understanding
If you are at all unsure, forward an email to your tutorial support unit and they will help to clarify your understanding.
Question your interpretation
Do challenge your interpretation. Qualify your interpretation by writing it down.
Clarifying your interpretation
If you are at all unsure, forward an email to your tutorial support unit and they will help to clarify your interpretation.
---
Qualification Requirements
The student will need to successfully complete the project study and all of the exercises relating to the Stakeholder Optimization corporate training program, achieving a pass with merit or distinction in each case, in order to qualify as an Accredited Stakeholder Optimization Specialist (ASOS). All monthly workshops need to be tried and tested within your company. These project studies can be completed in your own time and at your own pace and in the comfort of your own home or office. There are no formal examinations, assessment is based upon the successful completion of the project studies. They are called project studies because, unlike case studies, these projects are not theoretical, they incorporate real program processes that need to be properly researched and developed. The project studies assist us in measuring your understanding and interpretation of the training program and enable us to assess qualification merits. All of the project studies are based entirely upon the content within the training program and they enable you to integrate what you have learnt into your corporate training practice.
Stakeholder Optimization– Grading Contribution
Project Study – Grading Contribution
Customer Service – 10%
E-business – 05%
Finance – 10%
Globalization – 10%
Human Resources – 10%
Information Technology – 10%
Legal – 05%
Management – 10%
Marketing – 10%
Production – 10%
Education – 05%
Logistics – 05%
TOTAL GRADING – 100%
Qualification grades
A mark of 90% = Pass with Distinction.
A mark of 75% = Pass with Merit.
A mark of less than 75% = Fail.
If you fail to achieve a mark of 75% with a project study, you will receive detailed feedback from the Certified Learning Provider (CLP) and/or Accredited Consultant, together with a list of tasks which you will need to complete, in order to ensure that your project study meets with the minimum quality standard that is required by Appleton Greene. You can then re-submit your project study for further evaluation and assessment. Indeed you can re-submit as many drafts of your project studies as you need to, until such a time as they eventually meet with the required standard by Appleton Greene, so you need not worry about this, it is all part of the learning process.
When marking project studies, Appleton Greene is looking for sufficient evidence of the following:
Pass with merit
A satisfactory level of program understanding
A satisfactory level of program interpretation
A satisfactory level of project study content presentation
A satisfactory level of Unique Program Proposition (UPP) quality
A satisfactory level of the practical integration of academic theory
Pass with distinction
An exceptional level of program understanding
An exceptional level of program interpretation
An exceptional level of project study content presentation
An exceptional level of Unique Program Proposition (UPP) quality
An exceptional level of the practical integration of academic theory
---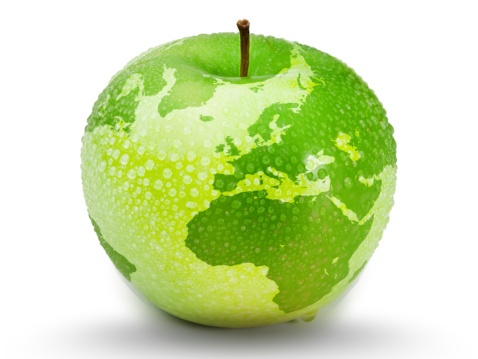 Preliminary Analysis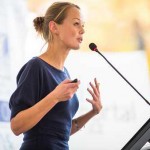 Program participants are encouraged to take time to better understand the concept of stakeholder engagement and the impact it can have on a company's growth and sustainability. Active, intentional stakeholder engagement can affect a company's direction, guiding the company in a responsible direction while also mitigating risk. This is especially significant given the complex and volatile nature of both internal corporate structures and external market forces. Assuming the fundamental driver of value creation is stakeholder relationships, managing those relationships is a prerequisite for obtaining and sustaining success in all businesses, regardless of how success is measured.
Origins and Core Concepts
The principal of stakeholder engagement can be traced back to management theories of the 1930's built on a debate on the responsibilities of corporations. The conversation questioned what responsibility corporations had to the public at large. In essence, "what do corporations owe those who are not investors?" The Stanford Research Institute introduced the definition of stakeholder in 1963, however the definition was not linked to management strategy until 1984 in a publication of R. Edward Freeman's book titled "Strategic Management: A Stakeholder Approach." He speculated that leaders should be motivated to create value and consider the needs of all stakeholders when they endeavor to maintain relationship and have ongoing dialogue with everyone from suppliers to communities. He wrote "maintaining relationships with customers, suppliers, employees, financiers and communities encourages leaders to spark conversations about how their companies create value and manage the need of all stakeholders."
The first book that explicitly named stakeholder and stakeholder thinking was written by a Swedish business professor, Eric Rhenman, who worked at the Economic Research Institute at the Stockholm School of Economics. It was published in English in 1968. The priority of stakeholder engagement was developed along with the quality movement, which is based on the concept that everyone involved in the creation and consumption of products or services is responsible for their quality. Stakeholder perspective is an alternative way to understand how to create value in a product or service and has dominated business thinking for more than half a century. The concept is based on the philosophy that shareholder theory acknowledges the importance of shareholder value, however they are not the only group that is important in running a successful business. Shareholder theory focuses on the idea that business leadership's primary responsibility is to maximize profits so that shareholders receive the largest returns possible. Stakeholder theory perceives the world as far more complex, and that financial return represents only one part in determining a business's value. The argument is that the shareholder perspective is short-term thinking for an organization, risking the longer-term health of the company. Since the publication of R. Edward Freeman's "Strategic Management: A Stakeholder Approach" the stakeholder perspective has gained significant traction in strategic management.
Resources:
Cambridge Elements in Organization Theory, by R. Edward Freeman, Jeffrey S. Harrison, Stelio Zyglidopoulos; Stakeholder Theory, Concepts and Strategies.
Strategic Management: A Stakeholder Approach by R. Edward Freeman
The Dilbert Theory, by Henry J. Lindborg
Evolution of Value Creation
According to the Cambridge University Press, interactions between business, society and ethical values are proving critically important since the start of the 21st century. In most industries, the competitive landscape is rapidly changing, and company life cycles have accelerated. Whole industries are being transformed. Digital is the main driver of current changes. It affects all aspects of how customers behave and how companies create and capture value. This calls for the renewed importance of understanding both value creation and principles of organization. Observations of value creation have had a central role in the development of stakeholder relationship and interaction as a basis of value analysis versus the traditional unit of analysis which is the 'economic transaction.' Focusing on the value for investors has become far to narrow a focus for building a great company (Freeman et al, 2020). Current thinking is that making strategic decisions should be based on an understanding of the relationship between the organization and its stakeholders. This includes stakeholder characteristics, wishes, demands, contribution potential, power, network, amongst others.
A business' ultimate success depends on whether customers value with it offers. As this valuation is on the customer's own terms, value can be purely subjective. This fact was recognized in a groundbreaking book "The Principles of Economics," by economist Carl Menger. Menger developed a whole theory of the economy based on consumer's subjective value and how business leadership benefits from facilitating such value. Increasingly, companies are working with employees, customers, suppliers, and partners when developing new products and services or altering the elements of their business models. A stakeholder engagement model provides access to diverse and situational knowledge.
Resources:
Stakeholder Theory, Value and Firm Performance, by Jeffry S. Harrison and Andrew C. Wicks, 2015
A Stakeholder Perspective, by Pernille Eskerod
Communicating a company vision
Communication is the exchange of thoughts, information, ideas and messages between people or groups. However, it is not communication unless the transmission is understood by the receiver. Communication is something we often take for granted and yet, it is invaluable in all aspects of business to maintain productivity and foster a fluid work environment for everyone. Developing, articulating, and sharing a project vision is a crucial characteristic of business leaders. Helen Keller said, "the only thing worse than being blind is having sight with no vision." A vision is a mental picture of the future you desire, the embodiment of hope and dreams in a particular area; the picture of what has not yet happened, but what the future may hold. It is a powerful tool in achieving the results you want, creating team alignment and motivating employees around a concept or idea. A vision statement establishes a benchmark and provides a direction of where the company wants to go.
A company study of high performing companies with "clearly articulated strategies" found that only 29% of their employees could correctly identify the company's strategy out of multiple choices. There are several reasons why an employee does not clearly understand a vision, but it all begins with effective communication. In order to achieve a vision, a company needs the understanding, buy-in, and enthusiasm of the team to work together to move the company forward. Regardless of the size, a shared vision is needed from the bottom to the top of the organization. If every individual has a clear understanding of how their work helps to contribute to the broader goals of the company, it is far more likely they will work cohesively together to achieve them. According to LSA Global, strategic clarity accounts for 31% of the difference between high and low performing organizations in terms of revenue, profitability, customer satisfaction and employee engagement.
Resources:
LSA Global, 5 Components and 4 Criteria of an effective strategic vision statement
Stever Robbins, Inc., Setting Strategic Direction: Vision, Strategy and Tactics
Ethics and Stakeholder Engagement
One of the defining characteristics of stakeholder theory which sets it apart from other approaches to business, is that it puts ethics at the heart of the business. It defines ethics as what we do together in our day to day lives to solve problems and make things better for everyone. Business tries to develop the types of products and services they can sell to make lives better. They try to provide meaningful jobs to employees, have stable relationships with suppliers and customers, reward investors, and contribute to the communities in which they operate. Stakeholder theory is being embraced by investors as a better way to create a thriving business that creates value for all stakeholders, including shareholders. In 2019, 181 CEOs of American Business Roundtable signed a statement committing to lead their companies as stakeholder corporations to the benefit of customers, employees, suppliers, and communities, while generating returns for shareholders.
"Business purpose" is one of the watchwords of the moment, according to Professor Bastiaan Van der Linden, director of EDHEC's MSc in Global & Sustainable Business. What is "business purpose?" Stakeholder theory can give us a starting point for definition if we think of business as an entity that creates value for different stakeholders. The purpose becomes essential to determining how a company does business.
Resources:
Stakeholder Engagement, Knowledge Problems and Ethical Challenges, J. Robert Mitchell, Ronald K. Mitchell, Richard A. Hunt, David M. Thousend, & Jae H. Lee, Journal of Business Ethics 2020, Published: 03 August 2020
Faculty Talk, The Stakeholder Theory, EDHEC's MSc in Global & Sustainable Business, YouTube Video
---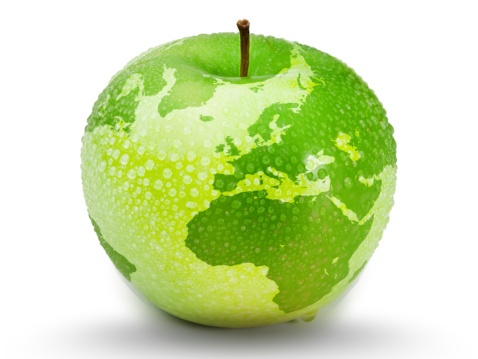 Course Manuals 1-12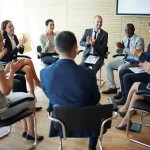 Course Manual 1: Establish Baseline
Stakeholder Optimization utilizes a type of baseline project management methodology to establish current benchmarks against which the company can determine a vision statement, inform goals and objectives, and measure future performance. Typically, "baseline" refers to a static representation in time of the scope, time, and cost. For the purposes of stakeholder engagement, we will be using scope, participants, and messaging as the key performance indicators (KPIs).
Project Manager and baseline software analyst, Eric McConnel defines project baseline as "a starting point that defines from where to begin the project, how to evaluate obtained results each status reporting period, and how to compare the project against initial expectations. It is the fundamental aspect of the planning and assessment process to design a project plan and point out which changes can be approved or rejected throughout the implementation life cycle."
In other words, a baseline is a performance metric for comparison that enables all stakeholders to have a shared and consistent set of data against which to evaluate the work done as the project progresses. Every project will have a unique set of goals, so baselines vary from project to project. The company must not only establish the KPIs to clearly definite the baseline, they must also understand how deviation to the constraints impact the work and the development strategies for responding to the baseline changes.
Establishing a baseline will allow the company to assess performance throughout the duration of the project. It is important to set a fixed point of reference that is used for comparison purposes: how prevalent any problems and positive tendencies are, how often things happen, and the duration and the intensity of activities. Baselining is a valuable tool for assessing the performance of Stakeholder Optimization, as well as being a way to identify "scope creep" for the long-term. Scope creep refers to the tendency for the requirements and deliverables of a project to slowly expand or become distracted over time. A project's scope will often widen over its lifecycle, but issues often arise when teams get sidetracked on the wrong things. For purposes of stakeholder engagement, the baseline will establish current activities, scope of those activities, and individual understanding of the current purpose and methodologies being employed. This will help better evaluate opportunities, corrective actions and determine direction.
What is a baseline study?
A baseline study measures the situation at the beginning of the project from which to operate. You need to establish current activities, what the challenges are, what the response has been and most importantly, what is the message that is being delivered. This may be for one department or company-wide, as multiple departments may employ disparate means in communication with stakeholders. A baseline is required if you wish to show change in a situation. The performance measurements will only be meaningful if you have established a baseline. The project's baseline must be completely defined and documented before the project execution and control activities can begin. The baseline key performance indicators (KPIs) for Stakeholder Optimization are to define the original scope, parties involved, messaging, and results. Once the project starts execution, the project's baseline is put under change control to help evaluate any further change and its impact on the results. No meaningful measurements can be made if the scope, involvement, and messaging are not strictly controlled.

Qualitative and Quantitative Data(1)
Quantitative data measures the situation in numeric terms. It often uses closed-ended questions with limited potential responses and employs statistical techniques to detect significant differences between different groups of respondents. It often requires large samples, weighted to represent the population that the study is interested in.
Qualitative data seeks to uncover the content, perceptions, and quality of, as well as opinions about, a particular situation. Data collection methods are likely to employ a more participatory approach through the use of open-ended questions that allow respondents to expand on their initial answers and lead the discussions towards information that they find important. Samples sizes tend to be smaller.
Generally, both qualitative and quantitative data are required for a baseline study. Quantitative data measures the extent of an activity and provide a simple understanding of how it has developed. It tells you what happened when, and to whom. Qualitative data will supplement this be providing insights from partners, stakeholders, and staff, addressing the causes, sustainability, and impact of this activity. This explains how, and why things are happening – which is particularly useful when addressing the question of status and identify issues and disconnects.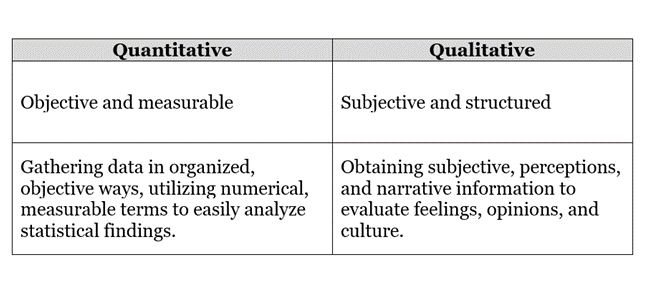 Difficulties in measuring the baseline
Baseline studies operate on the assumption that they can determine what information is relevant and what is likely to change as a result of the project the assumption that information can be collected and analyzed quickly, and that it will not change before the project is implemented. These are major assumptions. Where activities are stagnant, it may be possible to do. However, that is not the case in most situations. Baseline studies often do not provide key relevant information to stakeholders, tend to be sightly academic, complex, not easily replicated by departments, involve resources that are disproportionate to the desired outcome and do not address important issues such as disparate messaging. A baseline is meant to be a "snap-shot" of how a situation looks in a certain sector at one particular moment in time. Many organizations confuse the use and content of a context baseline with the use and content of a performance baseline.
Context baseline – is a descriptive cross-section survey that provides, mostly, quantitative information on the current status of a particular situation, in a given population, at a specific point in time. Context baselines are used as the input for a context analysis, to assist in targeting and legitimizing or developing a strategy. It encompasses the following questions:
• What is the activity or problem?
• Who is the target of the activity or for whom is it a problem?
• Who is involved in the activity or where is the problem?
• When and how often does the activity or problem occur?
• What are the results or why is it a problem?
A context baseline helps understand the complexity of the environment and the details of the situation you want to address or evaluate. This will allow you to make an informed choice in terms of analysis and developing a strategy for moving forward.
Performance baseline – is a descriptive set of data that provide quantitative and qualitative information on the current status specific to the work that is involved in a project or program. A performance baseline helps assess the short-term and intermediate results created with an activity, directly related to the project. A performance baseline is made at the start of the intervention, in order to create a point of comparison for the post-intervention situation. This will help assess how effective your intervention has been and to what extent.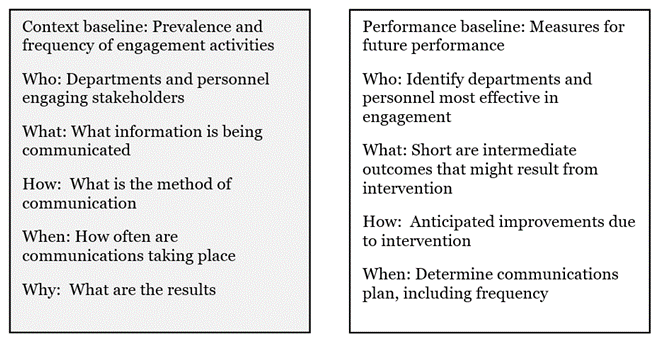 How to plan a baseline study(2)
As discussed, the overall purpose of the baseline study is to measure key conditions before a project begins, which can be used to monitor and evaluate the project's progress, as well as determining the vision strategy for the initiative. However, it is important to refine the purpose and scope of the baseline study. Questions and data need to be directly correlated to the end goal or information desired. Narrowing down the scope of exactly what you are trying to measure will help significantly in defining the baseline survey/questionnaire. It is important to plan out the logistics to determine everything that will be needed to execute the baseline study. Are there survey administrators that will be needed to be paid for their time? Is there a specific location that needs to be reserved for in-person interviews to take place? The point of the baseline survey/questionnaire is to gather and/or analyze information from it. Determine how the data will be analyzed upon completion of the survey. This will help in determining the resources necessary for the survey and can also help to determine the direction. Information is valuable only when it can be used, so be sure to consider exactly how you will use the baseline data going forward. Ask questions that can be tracked in the future in the same way, because baseline data is most useful when it can be compared to new data at a later date. The best way to ensure that a baseline study will collect the right data is through pilot tests of all aspects of the survey; question flow, order, language, etc. before the survey goes live. Don't make the survey questionnaire official until you've had a chance to assess what works for the survey and what's decreasing its usability. This will help find questions that are not phrased well, or are not clear to the participants, or do not work in the context of data analysis.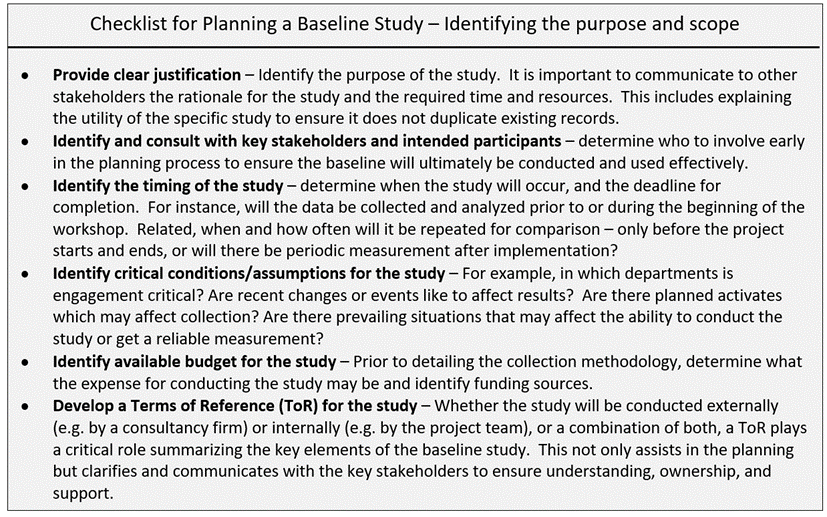 Determining baseline study participants(2)
Who conducts the baseline will depend on the specific content of the study. Typically, the process is managed by the project team, but participatory involvement of key internal stakeholders can build ownership and motivation for the baseline conditions. Another condition is that those conducting the study are methodologically competent, and understand the intent, as well as analysis criteria. Whoever conducts the process, it will be important to identify early in the process who will be leading/managing/participating in the overall data collection.
Essential elements of questionnaire design
A survey is an integral part of effective data collection and analysis. A good questionnaire should have a clear objective and questions should be asked in a logical manner. Questions that are easy to understand and answer are essential to getting accurate results. We use questionnaires to enable the collection of information in a standardized manner which, when gathered allows the inference of results for the development of desired outcomes and objectives. The main benefits of such a method of data collection are that questionnaires are usually relatively quick to complete, are relatively economical and are usually easy to analyze.
Stages of questionnaire development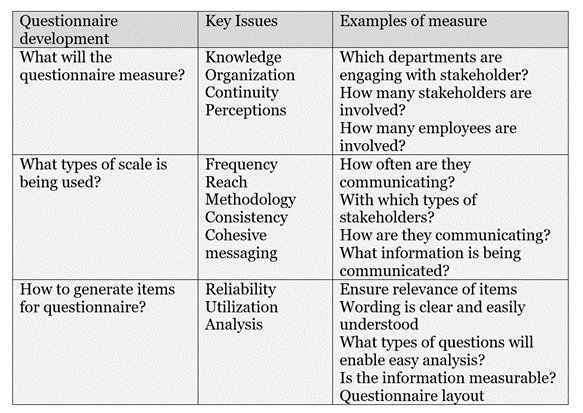 Case Studies:
Rhode Island Department of Education & National Center for Improvement of Educational Assessment, Inc.: "Using baseline data and information"
(1) Part of this section was taken from: Trade Mark East Africa: "How to plan a baseline study," Version edit 6/11/12
Australian Government – AusAID: "Baseline Study Guidelines" October 2003
(2)Part of this section was taken from: IFRC Planning and Evaluation Department: "Baseline Basics," May 2013
Workshop Exercises – Course Manual 1
Determine the type of baseline study which is most beneficial to your department and create a set of survey questions, both quantitative and qualitative, that gathers the most relevant data establishing a baseline of stakeholder activities.
---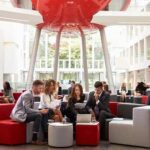 Course Manual 2: Data Collection
The methods used to collect survey data have evolved with the change in technology. From face-to-face surveys, telephonic surveys to now online and email surveys, data collection has changed with time. Each survey data collection method has its pros and cons. There are three main methods: telephonic, face-to-face, and online. For the purposes of baseline data collection, we will focus on just two; online and face-to-face.
Online surveys are effective and can be used to survey a large number of people. They are straight forward and take a minimum time of the respondents. The man hours required for online surveys is also minimal compared to the face-to-face method. On the negative side, there is no in-person interaction or direct form of communication. The data collected will be up to the interpretation of the individual filling out the survey and does not allow for any clarification.
Face-to-face surveys can be more effective than other mediums as employees are likely to trust the surveyor and provide honest, clear information. The surveyor can easily identify concerns and ask or answer questions immediately. However, this method demands more investment and time from both management and the employee.
Survey data collection
In research and data collection, a survey questionnaire has always been a means to gather valid information from a target audience for informed decision making. The data needs to be a fair representation of the opinions and perceptions of the target audience. The quality of the data you have will determine the type of decisions you make for your organization. The type of data you collect determines trust and versatility. There are two types of data collection, that can be broken down into subcategories.
Primary data collection – refers to first-hand information collected directly from the main source or target audience. In other words, the survey questionnaire is customized for recipients who have direct knowledge of the data context. Primary data is usually collected with a specific goal in mind. There are many ways to collect primary survey data depending on the goal of the survey and who the target is. You can use online and offline questionnaires to gather feedback from original data sources, or you can organize a face-to-face interview with your target audience. Original sources provide data that is up to date, unlike that of secondary sources.
Secondary data collection – refers to information which has been collected, analyzed, and structured by another person or group. For instance, a surveyor may speak with a witness to an incident to get details from their perspective. This data is much easier to collect but may not be applicable to your criteria. Data sets can be classified as secondary data in one instance and primary data in another. It all depends on the context for using the information. You may find secondary data tailored to your specific data criteria, such as research information, that can be adapted for your purposes. For example, as part of market research, you can ask a customer service team to complete a survey on the significant challenges they deal with as the interface with customers every day.
Qualitative data collection – is information that's descriptive in nature. It's used to understand and characterize a problem or sentiment. This type of data is more difficult to quantify using numbers. This kind of primary data is frequently gathered during interview, open-ended questions, etc. and can be used to answer the questions of "what" and "why."
Quantitative data collection – is information gathered in numerical form and, as a result, can be easily ordered and ranked. This data is necessary for calculations and further statistical analysis. Quantitative data is easier to handle and measure because it is not open to different interpretations. For example, if you ask a participant how many customer calls, they have made this week, there is a simple numerical answer. If you ask the participant why they made the call, the answer can be interpreted in different ways depending on who is analyzing it.

Data collection methods
There are multiple data collection methods and the methods used will depend on the criteria for the research and the tools available for the collection and analysis.
Survey/questionnaires – is a set of standardized questions. The questions can be closed-ended or open-ended to help gather insight into the data criteria. Closed-ended questions fall under quantitative primary data collection. It is the process of using structured questions with a predefined series of answers to choose from. They can be combined with open-ended questions within the same survey. This enables you to collect both quantitative and qualitative data from the same participant. Open-ended survey questions are better suited to understanding the motivations, characteristics, and responses behind the activity. This enables you to capture data that closed-ended questions cannot acquire. Open-ended questions can yield more insights and probe different angles of a questions; however, they are more difficult to analyze and can be hard to compare.
Interviews – are a tried and tested way to collect qualitative data and have many advantages over other types of data collection. An interview can be conducted in person, over the phone, or via video-call. The in person has the advantage of being able to read facial expression and body language. A structure interview can consist of a questionnaire that is given verbally. There is little or no deviation from the questions that are set at the beginning. A semi-structured interview has a general outline but gives the interviewer the leeway to explore different areas based on the responses. An un-structured interview has a clear purpose, but the interviewer can use their own discretion about the types of questions to ask. Interviews can gather deeper insights from the people participating and can develop a more nuanced understanding or potential issues or problems, however they can be expensive and time consuming if done at scale.
Observational data collection – is the most passive data collection method and may not be a first choice. The surveyor can observe as a neutral third party or as a participant in the activity. This method leaves open the possibility of interjecting biases into the data collection, which will affect the quality of the data, as the surveyor's attitudes or perception of what is being observed may skew in one direction or another and make it hard to remain objective.
Focus groups – are similar to interviews but take advantage of a group setting. A focus group consists of 3 to 10 people and a moderator. This method is ideal for re-creating a specific situation or testing different scenarios. The information can be insightful and reliable. You can also collect quantitative data by administering surveys at the beginning of the session. Focus groups may be more expensive and may be difficult to schedule. They are best if conducted utilizing a specialized researcher to moderate the group, and groups may become victims of "groupthink."
Research or reported data collection – is used when you do not have access to primary data, by utilizing primary data that has already been collected and been made available to the public. This method is faster than in-person interviews and multiple sources can be used. However, the quality of the third-party data may be suspect, and it may be difficult to find data that directly relates to your data criteria.
Clear documentation of the methods to be used to collect primary and secondary data must be developed during the planning stages. As data is collected, any variation from the planned data collection methods should be documented. This ensures that data is collected in the same way at different points in time and by different people. This is important in ensuring the data is comparable and improves the accuracy of assessing the changes over time.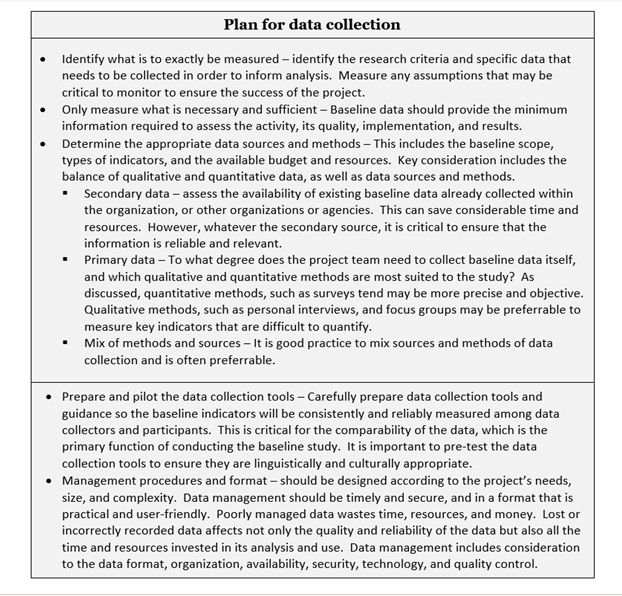 Data collection summary
Select Survey Methodology
The survey methodology depends on a few factors like the number of participants of the survey, ease of distributing the questionnaire, ease of receiving responses, and the type of data being collected. The GPMMR is a retrospective survey intended to report events from the past. This survey method offers in-depth data in a relatively short period of time, allowing one to gather data based on past activities and experiences.
Establish timeline and deadlines
There are numerous benefits to setting a project timeline. A timeline improves communication so that everyone knows the expectations and can budget their time accordingly for better time management. It also allows the employee to involve other team members if needed to secure the right information from the right team member. A timeline will allow management to more easily track progress and encourage completion in a timely manner.
Determine messaging and guidelines
Prior to distribution, you must determine how best to communicate the survey objectives, data criteria, instructions, and resources. It is also important to communicate the timeline and deadline to establish clear priorities and provide motivation for survey completion. Guidelines should be developed in order to avoid common problems with baseline studies, such as baseline studies which:
• Are overly complex or theoretical,
• Are readily replicable by departments,
• Duplicate existing data collection by others,
• Fail to focus on the information needs related to assessing activity objectives and impacts,
• Do not provide the basis for subsequent monitoring key risks to successful implementation,
• Do not supply data that can be used in subsequent activity management,
• Do not deliver the data wanted for analysis,
• Have limited participation or ownership by department managers,
• Do not provide an adequate basis for subsequent judgements about the potential outcome and objectives, and
• Neglect to draw on appropriate leadership expertise
The guidelines ae not inflexible, therefore key partners in the baseline study activities must decide how to proceed and what form the baseline study will take. Guidelines should offer advice, resources and a practical checklist to plan and implement the baseline study. Guidelines can be utilized by activity managers, key internal stakeholders, as well as the team designing the feasibility study and its place in the longer-term monitoring and evaluation framework. The baseline study can provide information required to enable robust conclusions to be eventually made about the impact of the stakeholder engagement.
Workshop Exercises – Course Manual 2
Discuss the types of data collection methods that best suit your department.
Prepare a sample questionnaire and conduct a sample interview or focus group.
---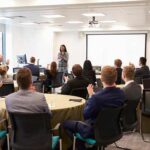 Course Manual 3: Information Analysis
Data analysis is the process of collecting, modeling, and analyzing data to extract insights that support decision-making. After the data has been collected, it must be analyzed to ensure it aids towards the end research objective. The GPMMR is a qualitative study comprised of written text, statements, and explanations that require qualitative analysis to establish measurable results. The goal of qualitative analysis is to establish a means of translating narrative responses by establishing a number or letter code for measurable comparison.
Qualitative analysis uses subjective judgment to analyze the data based on themes, patterns, and relationships. Qualitative data is also known as categorical data since it can be classified according to subject matter. Several techniques can be applied within responses to provide an organizational framework. The most popular and effective methods of qualitative data interpretation include:
• Word and phrase repetition – scanning primary data for words or phrases most commonly used by respondents
• Primary and secondary data comparisons – comparing the findings with the survey objectives, as well as differences in messaging, methods, and results and identifying the differences between them.
• Identifying missing information – discussions about which aspects of the objective were not mentioned by the respondent.
• Comparisons and equivalents – comparing research findings to source literature and discussing the similarities and differences.
The primary objective is to eventually draw meaningful knowledge and build a logical pattern for current stakeholder analysis efforts.
The goals of the data assessment and baseline analysis serves four functions.
1) To evaluate current activities of stakeholder engagement
2) To formulate a vision strategy for implementation of Stakeholder Optimization
3) To determine whether the outcomes identified in the vision strategy can feasibly be measured
4) To calculate baseline measurements for those outcomes that can be measured efficiently and effectively throughout the lifecycle of the project.
The baseline analysis will then be used to determine how to significantly improve stakeholder engagement through coordination and organization of the initiative and protect how the outcome would change if and when the program is expanded.
Qualitative data analysis(3)
There are three aspects of qualitative data analysis. 1) what is the data telling you? What patterns, themes, and concepts emerge from the data? 2) Do the themes, patterns, and concepts that emerge from the data conform to what the framework indicates should emerge? Are you seeing what you expected to see or are there unanticipated results? 3) How to validate the conclusions that are drawn from the data? Have the right questions been asked, and appropriate steps taken to ensure the conclusions from the data are justified? There are common components in qualitative data analysis used by most researchers. These components overlap in most cases and may be completed concurrently rather that sequentially. The most effective approaches are interactive.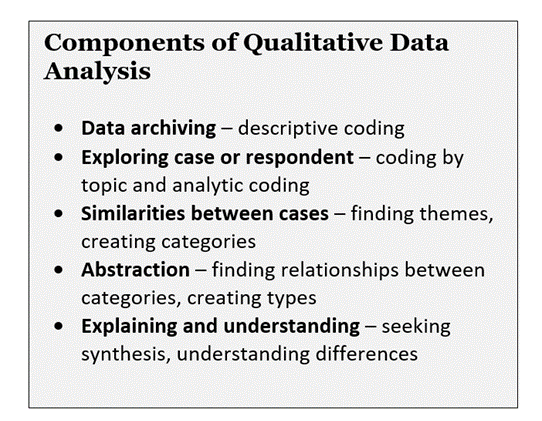 Data Archiving and Retrieval – This is simply a process of identifying the respondents in some way and then storing all the information from the respondent in a retrievable form. This may be on paper, in a computer program, or in recorded media.
Exploring the individual case or respondent – exploring and extracting all of the useful information from each case or respondent is a key step in qualitative analysis. Many researchers find three processes very useful: 1) writing memos, 2) coding by topic, and 3) analytic coding.
• Memos are comments about the data in an initial attempt to understand what it is telling you. Memos are useful at every step of the process. They can identify key phrases, comment about surprising details, and provide an interpretation of what the answers may imply.
• Coding is required in most data analysis. For instance, when using close-ended questions, answers can be coded on a spreadsheet. However, the purpose of coding complex, open-ended question data are quite different than those for coding simple data. One objective for coding complex data is to be able to retrieve all the data about a specific topic. The topics are typically determined by the research questions and are reflected in the research methodology. Generally, a code is assigned to each topic to then be stored in a format. Another objective for coding is to understand and start to analyze the data. Categories are developed for further analytic coding, which is the first step in understanding how cases or respondents are similar or differ. Analytic coding, in contrast to topical coding, requires interpreting the data.
• Finding similarities – is the ultimate objective. Commonalities and differences are key to the data analysis. Common themes often emerge from the topical and analytical coding process. Categories also often emerge as responses naturally collapse into groups. They may emerge based on the topic and coding, but also based on unanticipated themes or characteristics of the respondents.
• Abstracts develop as researchers note relationships between categories as you compare and contrast cases. Discerning the relationships between categories involves higher level abstraction, as well as postulation and may not be required in your particular data analysis.
• Explaining and understanding is based on the final goal of the analysis. The researcher wants to go beyond describing what exists to explaining the relationships identified during the data analysis process in an effort to find synthesis and understand differences.
Qualitative Data Analysis Process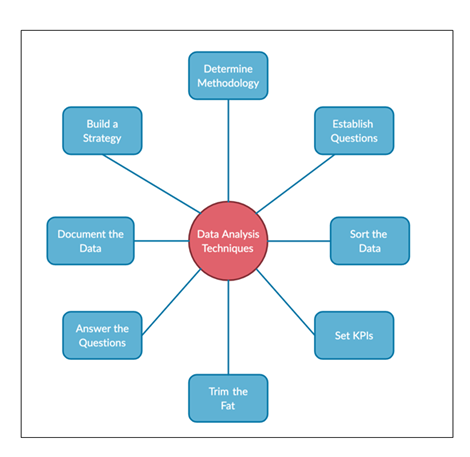 Determine methodology – Before beginning to analyze the data collected, decide on the strategic goals for your analysis, as well as determine the fundamental insights that will benefit your progress and provide the level of vision needed to implement the project. What information needs to be gleaned in order to structure the vision strategy for Stakeholder Optimization.
Establish questions – Once you understand the core objectives for the analysis, consider what questions need to be answered. This will shape the foundation for your analysis and ultimately the success of the baseline study.
Sort the data – After giving your methodology direction, and determining what questions need to be asked to achieve maximum value from the data, the data needs to be cleaned. Some of the data collected may be duplicate observations, incorrect, or misleading. It is best to eliminate unusable or suspect data at the beginning, so the analysis is not adversely affected. You may need to fix empty fields, adopt coding techniques, or eliminate incorrectly formatted data. Text data may also need to be revised to avoid invalid characters or any syntax or spelling errors. The goal is to prevent arriving at any false conclusions that may damage the analysis.
Set the KPIs – It is important to set key performance indicators that will help track, measure, and shape analysis in key areas. KPIs are critical to both qualitative and quantitative analysis in determining strategies, as well as evaluating performance.
Trim the fat – Using established KPIs, evaluate the raw data collected from all sources and eliminate any information deemed useless. Any data that does not align with your goals, answer the established questions, or fit the KPI strategies, should be dropped. This will enable you to focus the analytic efforts.
Answer the questions – Using the recognized methodology and KPIs, organize the information to address the established questions. This provides a technique for organizing the data in a meaningful, understandable, and digestible format.
Document the data – Once the data is organized, you will need to determine how best to display the data for further analysis.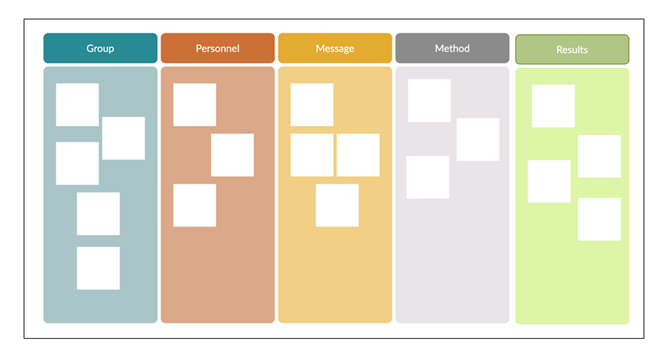 Setting baseline KPIs
Key performance indicators are the critical (key) indicators of progress toward an intended result. They provide a focus for strategic and operational improvements, help keep attention on what matters most, and create an analytical basis for decision making. As a management tool, KPIs will enable you to set targets based on the desired level of performance and track progress against that target. They will also enable you to improve leading indications, but also identify lagging indicators which show how successful the organization was at achieving results.

Identifying the right KPIs for the analytics initiative is an important endeavor. They need to be carefully modelled according to factors you are planning to assess to obtain a clear picture of organizational progress. This is why setting baseline KPIs are important. This requires an understanding of natural variability. There are key factors in setting baseline KPIs correctly.
1) Do not use an average over an extended period of time, i.e., 12 months, as there can be many shifts and changes in performance that do not relate to the current status.
2) Choosing only one point in time is equally unreliable, as a single performance value is too subjective to random variability to be representative of the KPI's true level of performance.
3) KPI's are not the baseline, they are a measurement of where and want performance to be.
The key to setting a sensible and useful KPI baseline is to use enough performance measure values to calculate it, but not use more than you need. The method will depend on the maturity of the information available. There are three typical scenarios that may exit: 1) new KPI with no data yet, 2) mature KPI with a lot of historical data, and 3) mature KPI with a seasonal or cyclical pattern.
New KPI with no data – don't create a baseline until you have a good feel for the frequency for calculating the measurement, and you have enough data to measure at least five different values, as you need at least 5 different values for a valid baseline.
Mature KPI with a lot of historical data – using historical data can be very effective. You can always start the baseline in the past and use it to retrospectively see how performance has changed since that point in time.
Mature KPI with seasonal or cyclical pattern – seasonal adjustments need to be made to uncover the trends in data. Controlling seasonal influences allows measurement of real monthly statistics; short term and long-term patterns of growth or decline; and turning points.
Another key component in determining the right KPI number sets lies with the recognition of certain factors that are exclusive to the industry your company functions in. These factors drive different layers of the company into functioning as a unified entity. Examples related specifically to stakeholder engagement might include:
• Marketing – customer acquisition costs, new customers, conversion rates, average spent per customer, inactive customers, frequency of returning customers.
• Retail – sales through percentage, gross margin, average sales per transaction, inventory turnover, customer complaints, number of days to resolve complaints, return customers.
• Health care – longevity of clients, employee acquisition costs, employee retention rates, accounts receivable turnover, gross profit margin, client complaints, days to resolve.
• Hospitality – average room rate, occupancy, revenue per available room, cost per occupied room, labor cost ratio
In a purely data-driven endeavor to quantify progress, it is easy to be lost in the details and vast number of factors. Factors that are identified as KPIs vary according to the nature of the business. A startup business would trend towards metrics that corroborate the effectiveness of its business model, whereas an established company KPI metrics might involve customer lifetime value. Therefore, part of the process is to keep in mind that any variable structure should be focused on identifying the correct KPIs measurements for the current cycle in an ever-changing business process. In addition to relevance, the appropriate number of KPIs will be determined. Too many KPIs can convolute the data analytics and make it difficult to consistently report results. The emphasis is on choosing the right KPIs that will adequately point to an objective and achieve a data-driven form of quantitative assessment. Less number of KPIs will be a value addition in terms of avoiding convolution, however, the KPIs themselves should contain within them as many business questions as possible that can be broken down with already available data points that pertain to the questions itself. These questions may also be further broken down by data sources that may be related to the original, however originate from a different source. This process of KPI modeling is to ultimately create platforms that can analyze the areas where the business is excelling in stakeholder engagement, or where it might be lagging expectations. Defining KPIs effectively will establish a roadmap to create analytic models that are useful and informative.
Data analysis and interpretation are hot topics for the digital age. Business dashboards are the digital age tool for big data. It is capable of displaying KPIs for both quantitative and qualitative analyses and are excellent tools for informing market decisions. Data interpretation refers to the implementation of processes for the analysis of data in an informed manner. The interpretation is a means to code data in order to facilitate evaluation. Data arrives from multiple sources with analysis potentially being very subjective. The nature of the interpretation will vary from business to business, correlating to the type of data being analyzed. As we have discussed, the two broadest categories are quantitative and qualitative analysis. Before serious data interpretation can be effective, a decision has to be made regarding the scales for measurement. The varying scales include:
• Nominal – non-numeric categories that cannot be ranked or compared numerically, and variables are exclusive.
• Ordinal – categories that may be exclusive but have a logical order. Quality ratings and agreement ratings are examples of this.
• Interval – a measurement where data is grouped into categories with orderly and equal distances between categories, beginning with a zero point.
• Ratio – which contains features of all three.
Essential Types of Data Analysis Methods
Before determining the methodology for your data analysis, it is helpful to have an understanding of the main analysis categories. In the progression of the main categories that complexity and effort of evaluation increases, as does the value for the company.
• Descriptive analysis – is the starting point for an analytical process aimed at determining what happened. It does this by ordering, manipulating, and interpreting raw data from various sources in an effort to turn it into valuable insights for the business. Doing a descriptive analysis is essential to present data in a meaningful way. However, this analysis alone will not allow prediction of future outcomes or determine why something happened. It is used as a method to organize data for further analysis.
• Exploratory analysis – the main objective is to find connections and formulate a general hypotheses and potential answer to a specific question. This is typically used in data mining.
• Diagnostic analysis – is based on why it happened. This is one of the most powerful types of analysis to gain a contextual understanding of what happened and why. This will enable you to pinpoint the activity and address the issue or challenge.
• Predictive analysis – is focused on what will happen and allows you to project into the future. It uses the results of the previous analyses. Predictive analysis enables you to develop initiatives to enhance operational processes and help gain an edge on the competition. If you understand a trend, pattern, or activity, you will be able to develop an informed projection on how you want things to unfold in any particular area of business.
• Prescriptive analysis – is another of the most effective types of analysis. It expands on the predictive analysis using patterns or trends to develop responsive, practical business strategies. It utilizes the visual data as a tool to diagnose emerging issues.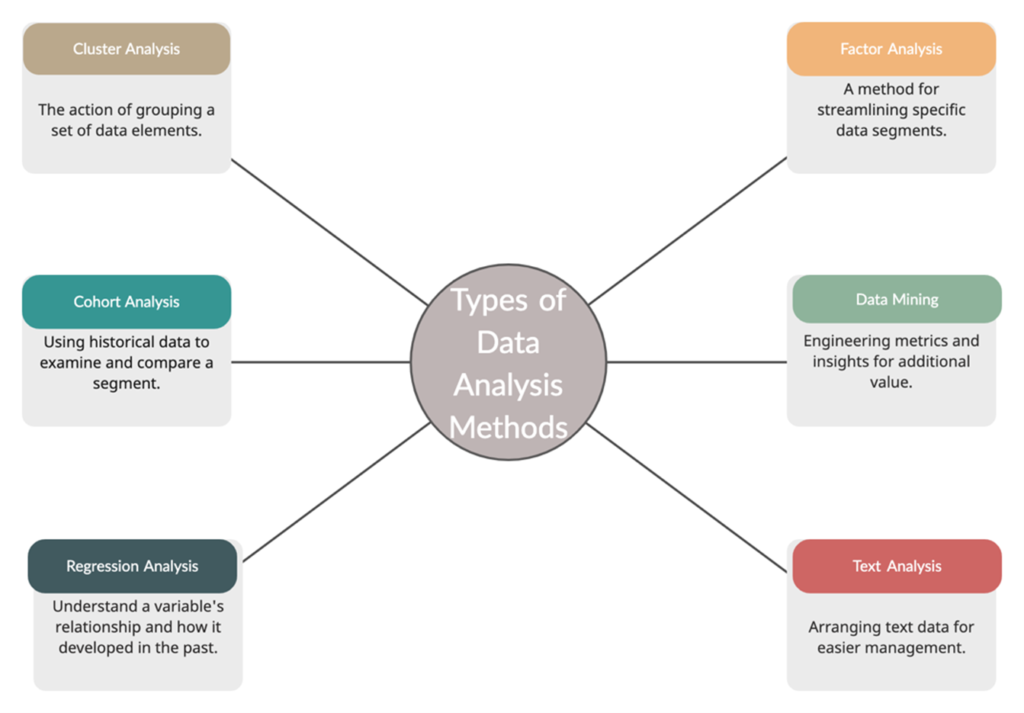 Cluster analysis – grouping a set of data elements that are similar to each other. This method is often used to find hidden patterns in the data or provide additional context to a trend. For example, grouping customers by demographics, purchasing behaviors, monetary value, or any other factor that might be relevant to the company.
Cohort analysis – uses historical data to examine and compare a specific segment that can be grouped with others of similar characteristics. Using this method can provide information and understanding of a broad target group. It is useful in understanding the impact of campaigns and programs or a specific group. As an example, you send two diverse newsletters with unique design, links for additional information, and content to external stakeholders. Later you can use the cohort analysis techniques to track response to the newsletters over a period of time to better understand which newsletter was more effective in engaging with stakeholders.
Regression analysis – uses historical data to understand how a variable is affected when other variables are changed or stay the same. By understanding how relationships developed in the past, you can anticipate possible outcomes and make better business decisions. For example, looking at sales of 2019, you discover that variables like product placement, customer engagement, targeted campaigns, and sales channels seemed to have an impact on overall results. Now you want to see what changes in each of these variables were made in 2020 during the covid restrictions. You note that sales dropped in bricks and mortar, however they rose in online sales. This helps to understand which variables affected the overall performance and where you might want to make additional comparisons for 2021 or adjustments to different channels.
Factor analysis – is a type of analysis used to describe variability among observed, correlated variables compared to a lower number of unobserved factors. The goal is to uncover independent, latent variables in order to streamline specific data segments. A good example to understand this method of analysis is customer evaluation of a product. The initial assessment may be based on color, shape, current trends, material, durability, sales channel, or frequency of use. The list can be long, depending on how many variables you want to track. You can better organize the list of variables by grouping them. For instance, color, shape, material, and durability could be grouped in one latent variable called design.
Data mining – is an umbrella term for engineering metrics and insights to establish value, direction, and context. Data mining aims to identify relations, patterns, and trends for better strategic analysis. Data mining typically involves artificial intelligence and machine learning to provide automated signals or information based on commands or parameters. This is particularly useful when monitoring KPIs over time.
Text analysis – is the process of taking large sets of text data and arranging it in a way that makes it easier to manage. It utilizes a set of stringent criteria in order to clean up and extract relevant and irrelevant details from the textual information. This method allows you to understand the intentions and emotion of the text, i.e. if it is positive, negative, or neutral, and then give it a score or code depending on categories and factors that are relevant to the analysis. This method can assist in utilizing reviews, social media communications, and survey responses to gain valuable insights. This is one of the most effective data analysis tools.
Case Studies:
(3)Part of this section was taken from: Stratihuset: "Baseline performance measurements," Malene Sonderskov
"Data Analysis and Interpretation", by Anne E. Egger, PHD, Anthony Carpi, PHD
Workshop Exercises – Course Manual 3
Create a narrative response and establish a number of letter code for analysis
Discuss what key performance indicators best provide the information needed to establish a baseline for your department
---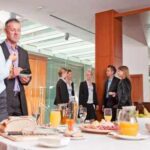 Course Manual 4: Brainstorming Strategy
Brainstorming is defined as "the mulling over of ideas by one or more individuals in an attempt to devise or find a solution to a problem." The technique is widely used in business to analyze concepts, generate ideas, and encourage strategic thinking.
What is brainstorming?
Merriam Webster defines brainstorming as "a group problem-solving technique that involves the spontaneous contributor of ideas from all members of the group." It is a technique where every idea, no matter how outside-the-box, is encouraged, and the more ideas generated the better. In a business analysis perspective, it is more specifically defined as:
• An activity done in a group. Although some are of the opinion the individual brainstorming is more productive as it allows people to think without filters or judgement. However, it is best applied when it draws on the expertise, experience, and creativity of all members.
• Having a different purpose than the focus group technique, although similar in structure and number of participants. A brainstorming group is generally comprised of organizational stakeholders who discuss ideas to be refined later, while a focus group is comprised of individuals who give feedback about already defined ideas or questions.
• Specifically defined for one stated purpose. Business brainstorming is aimed at answering a specific set of data, such as how to resolve an issue, what factors are affecting the issue, and what may be preventing resolution.
Brainstorming can be beneficial at multiple stages throughout the project, from identifying stakeholders, to data analysis, to developing the vision strategy. Analyst, Howard Podeswa describes brainstorming as useful "during the initiation phase and whenever the project is 'stuck.'" The aim of brainstorming is to produce numerous ideas in order to derive themes for further analysis. A diverse group of participants will ensure that a broad range of ideas and expertise are included in the results.
Key elements of a brainstorming session
Brainstorming has been utilized by corporations for many years. It is a tried-and-true approach to generating useful ideas. However, there are a few factors that can be detrimental to a successful brainstorming session. For example:
• Lack of focus (what, exactly, is the purpose of the session?)
• Lack of organization (where are we headed, and why?)
• Assembling the wrong people (either too high, too low, or only peripherally involved)
• Participants who feel disempowered (or too empowered)
• Too much criticism too soon (brainstorming is to encourage ideas and out of the box thinking)
• Failing to prepare participants for what is being asked of them (people are likely to arrive unprepared)
• Poor facilitation (facilitation is an art and may require a professional)
• Getting off topic (it's easy to get bogged down in issues surrounding the topic)
• Failing to follow up (a session that produced great ideas that are never utilized)
Before beginning a brainstorming session, there are several criteria to consider in setting up the session for success.
1. Identify the goals for the session itself and for the follow-up. Everything done before, during and after the session should be related to the goals.
2. Determine what kind of input is desirable and what the interpersonal dynamics between the participants are likely to be. This knowledge will assist in determining the brainstorming method needed. For example, if including the entire staff, utilize the brainwriting technique which allows people to write down their ideas rather than speaking them aloud in front of the entire group. This method can reduce tensions and mitigate concerns about looking "foolish" in front of peers.
3. Invite the appropriate participants based on the goals, purpose, and process established. Be sure the list includes individuals who are directly involved with managing and implementing the project. Also think about the dynamics of the brainstorming process. Avoid participants who may slow things down or potentially create friction.
4. Choose a venue that fits the group. The venue should be comfortable and inspirational, but not distracting.
5. Selecting the right facilitator is essential. They should have meaningful brainstorming experience and potentially training. Whoever is going to facilitate needs to learn as much as they can about the process and their role. A good facilitator is not a direct participant. Their role is to encourage creativity, keep the conversation on topic, manage time appropriately, and deliver documentation and organization to the process.
How to facilitate a brainstorming session
Select the facilitator, idea recorder, and participants. Typically, it is good to include five to seven people with representation from a variety of stakeholder groups. It is also good to include personalities that are not afraid to express an opinion, but are also cooperative, and respectful. You will want to ensure everyone is thoroughly versed in understanding the process. Set expectations about the format and the objective; explaining that no idea is off the table, and there is no such thing as too many ideas. Participants must agree to withhold judgement of ideas during the session. Ideas will be evaluated at the end; however, participants should agree on the method for evaluating ideas, which is to be used only once the session has concluded. Participants may be given a few minutes to brainstorm on their own before bringing ideas to the group.
When given the opportunity to think about the question, they may be less intimidated by the group setting. They can also write their ideas down and give them to the facilitator for presentation. Once the session has started, it is the facilitators job to keep everyone on topic and remind everyone the objective they want to accomplish. It is easy to get side-tracked or end up in a discussion that is not directly related to the specific topic. Be sure not to limit creativity, free association, or the number of ideas. Keep in mind, the goal is to come up with as many ideas as possible. Building on each other's ideas should be encouraged and all ideas should be written down in plain view of the entire group. Mind mapping is an excellent tool for recording ideas and will be discussed later. Once the brainstorming session is over, begin the refining process based on the pre-established criteria. Condense groups of similar ideas into one, create a list of results which can be reviewed by all participants. When done correctly, brainstorming can be one of the most valuable aspects of baseline analysis and can not only be fun, but also engaging and productive. The collective nature of brainstorming can also have the added benefit of creating cohesion among stakeholders, benefiting the team and the organization.
Brainstorming Techniques
Brainstorming has been practiced for years in the corporate world as a method to drive consensus. It allows team members to work as a team, allowing space for creativity, outside the box thinking. It is an effective session to seed the conversation with ideas, setting the groundwork to fuel and organize a broader conversation and decision making for the vision strategy. Below are some brainstorming methods.
Concept Mapping – is a visual representation of information. They are essentially used to break a complex concept or data set into smaller chunks, allowing the user to make meaningful connection between ideas. This makes the details more significant and easier to work with. A concept map can consist of charts, table, diagrams, flowcharts, timelines, or spreadsheets. There is no right or wrong way to create a concept map.
SWOT Analysis – is basically identifying the weaknesses, strengths, threats, and opportunities identified in the data analysis for stakeholder engagement. Strengths and weaknesses are internal to the company, in essence things you can control and change. Opportunities and threats are external things going on outside the company, in the larger market. You can take advantage of opportunities and identify threats in an effort to mitigate them. The SWOT analysis is normally presented in a simple grid.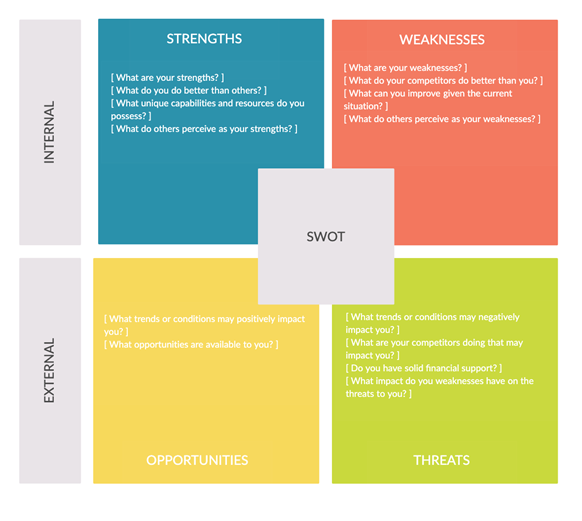 Mind Mapping – is a tool that allows you to draw the relationships between ideas. It is an easy way to brainstorm thoughts without worrying about order and structure. It allows you to visually structure your ideas to help with analysis and recall. A Mind Map is a diagram for representing tasks, words, concepts, or items linked to an arranged around a central concept or subject using a non-linear graphical layout. It will enable you to take a long list of information and transform it into a highly organized diagram that easier to comprehend.
It can be very useful to utilize both SWOT analysis and Mind Mapping collaboratively.
Mind mapping can help to organize data for SWOT analysis review.
Using concept mapping to enhance creativity(4)
Concept mapping is a tool to assist in strategic planning that allows you to work through a sequence of phases to produce a conceptual framework that can guide evaluation or planning. It provides a visual picture of planning ideas; the ideas are clustered into groups so that a complex set of ideas can be more readily understood. Concept is a type of "structured conceptualization," which refers to any process that can be described as a sequence of operationally defined steps which yields a conceptual representation (Trochim and Linton, 1986). There are numerous structured conceptualization processes which are typically used to develop a framework for evaluation and planning. Concept mapping can take various forms such as "idea mapping" or "mind mapping" to improve the organization of ideas. A concept map is a pictorial representation of a group's ideas relative to the topic at hand, showing how the ideas are interrelated, important, or appropriate. William M.K. Trochim of Cornell University has divided the process of concept mapping into six phases:
1) Preparation – including selection of participants and development of focus
2) Generation of ideas – developing the focus
3) Structuring of ideas
4) Representation of ideas in the form of a concept map
5) Creating a map
6) Utilization of the map
Phases should be altered to meet the organization's requirements, such as aligning the map to a large group of stakeholder input.
Preparation – As addressed earlier in this section, selecting the right participants in a key component. This includes the facilitator and recorder. The brain storming participants will guide the overall concept mapping process, as well as interpret and finalize the concept map, and determine the priority action items.
Generation of ideas – in Stakeholder Optimization, the organization for this phase of the process should have been established during the data analysis phase of the workshop. It is designed to define the focus of the brainstorming session. Responses to the GPMMR and other surveys should be organized into overarching concepts or activities which will facilitate discussion during the generation of statements phase of the brainstorming session to conceptualize the primary action items or concept categories for the map itself. This essentially involves defining the dimensions upon which each of the brainstormed statements will be rated. It is essential that the focus for both the brainstorming and the ratings be worded as statements which give specific instructions agreed upon in advance. For brainstorming stakeholder engagement, you might focus on current processes, how the outcomes should be measured, what messaging is being delivered, and the participants involved. Statements should focus on one point of information, for instance "create a statement which describes the issue, problem or concern."
Generally, there is no limit to the number of statements generated. However, the more statements generated, the more difficult it is to organize. In determining the criteria for rating, you should focus on determining what kind of information will be most helpful. For instance, "rate each statement on a 1 to 5 scale for how much priority it should be given in the planning process, where '1' equals the lowest priority and '5' the highest."
Structuring ideas or statements – will help inform how the ideas are related to each other, which creates a structure for the concept area. Each idea should be sorted as to the general topic. Often one idea or statement can relate to several topics, however only one should be selected, typically the most logical one. Once all ideas or statements have been sorted, a determination should be made as to the group similarity base. The similarity base becomes the category for the map.
Relation of statements or ideas – involves an analysis of each idea or statement to determine how closely it relates to the category. Ideas that came up most frequently would be positioned closer to the category, while those that came up less frequently would be placed farther away. This is known as a hierarchical cluster analysis (Anderberg, 1973; Everitt, 1980).
Creating a map – At this point, link all the elements together to better visualize how they are all connected to each other. The map should be laid out in such a way as to identify each category or cluster, and the ideas or statements within that category or cluster. Keep in mind, the ideas or statements in a specific category or cluster might actually contain several different ideas and, as a result, relate to multiple categories. In these cases, the facilitator might suggest using a hybrid name, perhaps combining several category titles. As was determined in the relation of ideas exercise, the ideas or statements closely related to the category or cluster are placed closest to the title, while those more loosely related are placed farther away.
Concept Map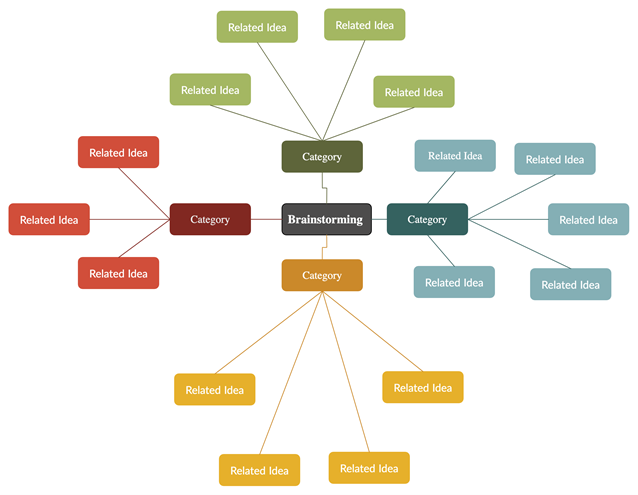 There really is no right or wrong way to create a concept map.
Utilization of maps – Discuss how the final concept map can be used to evaluate the current situation, as well as inform a broader scope for a sustainable, institutional stakeholder engagement program. The uses of the map are only limited by the creativity and motivation of the group. A number of straight forward issues or applications may be readily identifiable, however further analysis and discussion is recommended to structure a basis for planning the next steps in the Stakeholder Optimization process, as well as the vision strategy. For planning purposes, the concept map can be used as the framework for an outline of a planning report to illustrate important issues. It is also very helpful in evaluating context for future development and implementation of the engagement program, acting as a guide for a SWOT evaluation and analysis of the program on an ongoing basis. The original ideas or statements might provide question prompts which could be included on a future questionnaire with some rating format.
Case Studies:
"A Guide to the Business Analyst's Body of Knowledge," BABCOK Guide V. 2, International Institute of Business Analysis, Toronto, CA
(4) Part of this section was taken from: "An Introduction to Concept Mapping for Planning and Evaluation," William M.K. Trochim, Cornell University
Workshop Exercises – Course Manual 4
Discuss methods for organizing ideas in a brainstorming session
Choose a topic and have a brainstorming session to develop a sample concept map.
---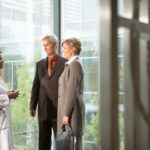 Course Manual 5 – Vision Statement
The vision statement for Strategic Optimization should describe what the company wants to achieve in the long run with implementing the engagement program. It depicts what the company wants to accomplish as a result of the program implementation, as well as set a defined direction for the planning and execution of the strategy. It is intended to guide decision making within the company and is a key motivator behind the success of the project. It articulates the end goal, enabling you to reverse engineer how to achieve success. Vision statements are intended to motivate and inspire. They communicate what the company values and what it wants to achieve with Stakeholder Optimization. It should present a clear path for the preparation and implementation of the engagement strategy. There are several key elements in a good vision statement.
• Forward looking
• Motivating and inspirational
• Reflective of the company culture and core values
• Projects benefits and improvements to the organization's future
• Defines the company's reason for institutionalizing a stakeholder engagement program and where the program is heading
It is imperative to avoid buzz words or cliched statements. A good vision statement will inspire employees to buy-in to the program, its intentions, and how it will improve the company's outcomes. The statement should project a vision of what the company can accomplish if the right structure, leadership, funding, and inspired employees are in place. In essence, the vision statement is a tool to create a mental and verbal picture of a desirable future state, to be shared with employees, vendors, board members, and customers. It is the basis for everything they do in stakeholder engagement, providing a long-term direction.
What is a vision statement?
A vision statement is meant to be a guide to assist the company in making decisions that are consistent with its ideology and stated set of goals. It is a road map to wherever the company desires to go in a specific timeframe. A vision statement is not meant to be a permanent fixture. They should be reviewed and revised as circumstances change. However, modifications should be minimal, as the original vision should have been given considerable consideration before being adopted. The statement is not limited in length depending on how much information the company feels should be included.
The statement should not be based on "wishful thinking" that expresses the company's expectations. It is a continuous process that serves as a guide for a company to reach a specific set of goals. The purpose it is to set a larger strategy for stakeholder engagement, informing the daily operations, motivating employees to accomplish its goals. It can be an excellent tool for recruitment, as employees what to work for a company that has a clear vision. Every new business program wants to be successful, however a program that creates a vision and the objectives to accomplish its goals will stand out and motivate others.
A vision statement vs a mission statement
Vision statements and mission statements are often confused. Generally, the vision statement focuses on tomorrow and what the company wants to achieve. The mission focuses on today and what the company does. A company's mission statement explains its reason for existing, what makes its value proposition unique, what gives it a competitive advantage. It also identifies the company's intended customers and target market. A mission statement is used to maintain the company's attention toward the core elements on which the company was founded. The mission statement answers three key questions; what we do, who we do it for, and how we do it. A vision statement, on the other hand, reflects the actual long-term effects of a company's operating performance, as opposed to defining who, what, and how. In the case of stakeholder engagement, the vision statement projects the long term benefits of implementing Strategic Optimization. In developing a vision statement, it is important to recognize what isn't working. The vision's intention is to encourage and guide staff towards a shared goal; what is the company going to achieve with this specific endeavor. It relates to a desired future state; what are our hopes and dreams, what problem are we solving, who and what are we inspiring to change? The vision statement promotes growth and innovation, both internally and externally. Some use a mission statement for outward-facing purposes and vision for internal purposes. Here are some examples of mission and vision statements.
Tesla
Mission: To accelerate the world's transition to sustainable energy.
Vision: To create the most compelling car company of the 21st century by driving the world's transition to electric vehicles.
Amazon
Mission: We strive to offer our customers the lowest possible prices, the best available selection, and the utmost convenience.
Vision: to be Earth's most customer-centric company, where customers can find and discover anything they might want to buy online.
TED
Mission: Spread ideas.
Vision: We believe passionately in the power of ideas to change attitudes, lives and, ultimately, the world.
LinkedIn
Mission: To connect the world's professionals to make them more productive and successful.
Vision: to create economic opportunity for every member of the global workforce.
Vision Statement vs. Mission Statement

The purpose of a vision statement
The vision statement has a specific purpose and fills a vital need, particularly in launching a new project like Stakeholder Optimization. It defines the core reason for a project's existence and makes work more meaningful. Companies can more easily build an appropriate organizational vision culture around the vision statement and work towards strengthening that culture. The vision statement provides clarity around the big picture which sets the stage for better decision making and targeting the right customers. It helps alleviate the inevitable employee question of "what is the point of this project." It is very easy to get focused on the day-to-day operations of setting up a new program. The vision statement helps planning for the long-term. While it does not tell you how to get there, it should set the course for your stakeholder engagement planning. More importantly, it gives employees direction and motivation to achieve a goal. The vision should motivate employees to work harder and smarter, providing them a purpose and direction. Research shows employees work harder when they feel connected to a bigger purpose, however only about half (51%) of employed Americans say they get a sense of identity from their job, while 47% say their job is simply what they do for a living, according to recent data from Pew Research Center. A vision statement can give employees a better idea of where the project is going and further build a connection between the individual and the project. <