Rapid Transformation System – Workshop 1 (Digital Transformation Concepts)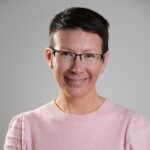 The Appleton Greene Corporate Training Program (CTP) for Rapid Transformation System is provided by Ms. Jacewicz Certified Learning Provider (CLP). Program Specifications: Monthly cost USD$2,500.00; Monthly Workshops 6 hours; Monthly Support 4 hours; Program Duration 12 months; Program orders subject to ongoing availability.
If you would like to view the Client Information Hub (CIH) for this program, please Click Here
Learning Provider Profile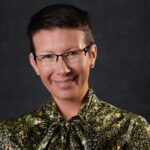 Ms.Jacewicz is a Certified Learning Provider (CLP) at Appleton Greene and has experience in digital transformation in strategic asset management, design of operating models and finance. Ms.Jacewicz is also designer and an architect who leverages ISO55000 family of standards to develop business specific solutions that enable fixed asset owners to integrate technology and therefore adapt their operating models and therefore the organisational direction of travel to changes in the global markets.
Ms.Jacewicz has achieved multiple master's degrees in following disciplines: Industrial Design & Prototyping, RIBA Part 2 & Associate of Royal Institute of British Architects, IAM Diploma & Member of Institute of Asset Management. Gosha is also a technical author for British Standard 8536; Design, manufacturing, and construction for operability: Code of practice for infrastructure and facilities management aiming to maximise assets operability, maintainability, reliability, and performance to deliver Net Zero targets. Ms.Jacewicz has industry experience in the United Kingdom and European legislative environment in following sectors: real estate, construction, transport and logistics, mining, oil, and gas.
With a demonstrable track record of integrating digital technologies such as BIM, IoT, Digital Twin or data analytics into operational environment, Ms.Jacewicz supports clients in establishing new ways of working that drive forward technology driven innovation in organisational design.
---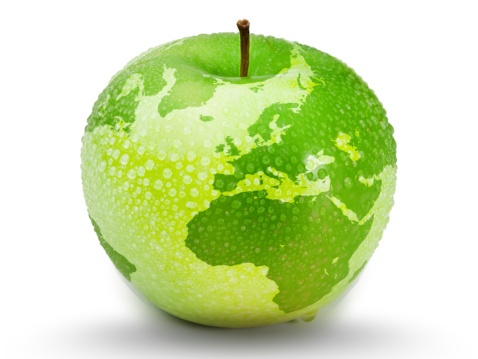 MOST Analysis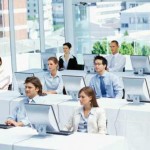 Mission Statement
The purpose of Rapid Transformation Systems (RTS) and this programme is to enable clients to effectively transition and adapt their business operating models to meet the requirements of the new market regime. This new reality we are finding ourselves in demands a clear answer and a hand break turn on the direction of travel.
The RTS methodology has been developed to introduce strategic and rapid transformation of business operating models and business processes. By focusing on integration of technology from the baseline position and the design of the future state, RTS allows organisations to adapt to dramatically different circumstances. Many of the things that we are facing now would have been unthinkable even months ago. The world has changed again and there is no going back. As the only way is forward, RTS aims to give your digital transformation efforts a meaning and purpose that are deeply significant to the organisation. Utilising system thinking and neuroscience approch to learning, these hands-on programme gives your organisation the opportunity to truly re-define the future it desires by inventing it.
As the same time RTS has been developed based on the neuroscience research and deep understanding of human factors to activate in the client team the ability to start rapidly adapting and re-think concepts through the power of unparalleled storytelling.
With focus on integrating innovative technologies into business-as-usual, RTS aim is to support as many businesses as possible to make our world safe and secure again by re-inventing it. By creating with clients ground-breaking fit for the 21st century operating models, by tapping into organisations potential to develop products and services that are more sustainable, diverse and make a positive impact in communities where we live and work RTS aim is to inspire people in the organisation and around the globe to follow their path and to help businesses to thrive by enabling teams to work together closely and effortlessly with the aid of data, information, knowledge and wisdom.
The key objective of RTS is to facilitate organisations to make the transition to the new market regime possible. To secure safe and profitable operations and enables customers and organisations to thrive in the 21st century by becoming sustainable, managing their environmental impact, and contributing to the overall global stability.
The objective of the first workshop in this hands-on training is for the team to gain information and understanding of key components of RTS and aspects of the human factors. This knowledge is required to rapidly build capacity for transformational level of change. In practice, this means that using RTS five key steps will provide the overall Road Map to extraordinary benefits realisation. Building trust, enabling teamwork, stimulating innovation, creating new understanding of value, and managing complexity to achieve it are only few outcomes delivered by stimulating through course manuals and exercises growth of new neural networks in the brain to build capacity, not only for process change but also our own emotional transformation of believes and values.
---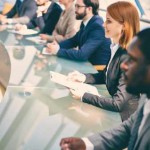 Objectives
01. Present and review the client Project Brief.
02. Build understanding of key concept of digital transformation.
03. Establish context and purpose for different operating models.
04. Identify factors that influence operating models over time.
05. Apply system thinking to structure operating model components.
06. Develop understanding of different change management models.
07. Map out key stakeholders' roles and responsibilities.
08. Formulate a high-level plan to communication with all stakeholders involved.
09. Develop 12-months project Road Map using RTS building blocks.
10. Obtain data and information to inform baseline assessment.
---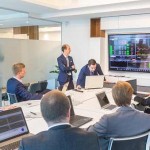 Strategies
Introduction: Several theories have been developed about how people learn. Because the objectives of RTS is to enable adaptation of human believes and concepts to the changing context of the new market regime a cognitive and neurobiological approch have influenced the learning theory and application of strategies and methods applied in this program.
According to cognitive theory of learning, thought processes depends on the ability to create, hold, and modify internal representations of concepts that are experienced in the training environment. These internal representations form our perception of the world and the concepts that come with it. Therefore, learning through hands-on exercises, provision of clear instructions and templates throughout the whole program are designed to challenge in a meaningful way organisational current position.
A crucial aspect of this model is the emphasis on what the learner already knows and identifying individual areas of learning required. It emphasises how active the leaner must be if restructuring current thinking. This is because frequently, organisations and individuals find that their ability to handle a new experience with existing concepts definitions simply does not work, yet they resist changes to their way of thinking. For example, the learner may simply choose to ignore information or deny need for change. Only when genuine cognitive transformation takes place in the process of "re-doing" the concepts one can say learning has been regarded as having taken place. This process often requires a neurobiological recognition that relates behaviour to the electrical and chemical events taking place inside the body. It emphasises the need to understand activities within the brain and nervous system, together their effect upon behavioural and mental processes and the overall human factors of "how do we feel" about the change including channels of communication and processing of information. The fact is that human brain has an almost infinite capacity to learn, and it means that everyone can create and grow rapidly their potential. Given enough time and the right opportunities, everyone can learn anything.
• Present and review the client Project Brief
The first preliminary tasks you will do as a an individual and as a team later is to define high level project scope. The focus of the scope should be on outlining what individuals and the team wish to achieve for the benefit of the organisation. Focusing on the outcomes and thinking with the end goal in mind means that the emphasis of the documents that you are required to produce is on the output first. By drafting individual project scopes, we aim to gather the diverse understanding of the project requirements that will be discussed and consolidated as a team.
• Build understanding of key concept of digital transformation
RTS course manuals and exercises provide not only a guidance how to design and integrate digital transformation but also offer templates and instructions on how to tackle the theory and implementation of desired technology. By following the instructions provided in the course materials participant will gain knowledge and understanding of the subject matter and will have the opportunity to put theory into practice.
• Establish context and purpose for different operating models.
RTS is hands-on programme based on rapid integration of digital transformation theory and concepts through application of practical exercises aiming to help participants to try out application of theory themselves by building real-life scenarios.
• Identify factors that influence operating models over time.
The RTS cognitive approch to learning is to provide the participants with toolkits and templates that enable them to structure their project from the outset and use the practical exercises to instigate neurobiological level of change by identifying "how do we feel" about the context of our times and how can organisations move forward in a positive and constructive way.
• Apply system thinking to structure operating model components.
All modules of RTS are aligned in a sequence that address in a specific order; human factor, assessment, prototyping the Target Operating Model and delivering the programme of benefits. The system thinking theory in this context is a strategy to capture and break down complexity of the operating model in the context of the changing environment and markets. Using fish bone diagrams and problem-solving methodologies as well as black box and scenario analysis exercises, we give the team the skills to break down complexity into manageable components.
• Develop understanding of different change management models.
Decision support tools and transformation delivery templates have not been developed specifically for this program to aid the neurobiological issues of human brain inability of dealing with unknown. This phenomenon is called "experiential blindness". A wide range of templates, process maps, step by step instructions, "TO DO" lists, and techniques have been pre-developed to get the team started and to support and weight complex decisions required to facilitate participation processes and keep everyone on the same page.
• Map out key stakeholders' roles and responsibilities.
Every project that takes place over time involves number of stakeholders and characters. The characters generate the plot through their interactions, motivation, and personalities. By creating stakeholders' profiles and a stakeholder's chart, the team will be able to choose most appropriate change management model for the job and understand how the stakeholders operate in daily negotiations when all these people meet at the table to negotiate by being faced by different aspects of the same problem or how they all would solve problems through building trust and collaboration. It is only in the "doing" when we truly redefine our thinking and create options and scenarios of the future we desire. This program aims to be a discovery and experimentation journey that we hope the Project team will enjoy whilst learning new skills and methodologies. That way we can track the relationships and roles changing along the journey among the team members and how the workload can be distributed. All the things you need to know about their background, character, personality and what they like for breakfast you can keep on the profile. That way everyone can keep eye and have a control of the human factors via this handy chart.
• Formulate a high-level plan to communication with all stakeholders involved.
The Rapid Transformation System is a mechanism that contextualises the whole interconnecting network of outcome driven activities to solve problems presenting themselves during the business transformation. It offers a coherent and logical base for merging process with human factors related to workforce needs for vision, storytelling, engagement, beliefs, values and above all need for safety and security. The Project team during these phases will be creating, prototyping, designing, brainstorming, analysing, and making decisions about outcomes, scope, control metrics, concept definitions and other techniques of breaking down complexity to help stakeholders re-think the "AS IS" baseline position and to address the human factors.
• Develop 12-months project Road Map using RTS building blocks.
The overall objective of the five RTS themes (assess, re-think and re-design, test & integrate, stabilize, realise benefits) that spread around the 12 modules is to ensure that the organisation goes through the whole digital transformation programme in the correct sequence driven by the cognitive and neuroscience approch to learning. There will be no need to reinvent the wheel or spend time on creating templates during the program. Utilising the pre-defined toolkits of the digital transformation management system we will focus the team purely on the design and implementation of their desired solution.
• Obtain data and information to inform baseline assessment.
A baseline assessment can take many different forms but is essentially a means of collecting information about a starting position to inform development or attainment at the point at which the organisation enters the RTS program. Assessments are carried out in a variety of different ways from informal observations to standardised questionnaires or desktop exercises. The data collected from these assessments will inform the timescales for the implementation of the desired technological solution. Like previous exercises, the strategy is to get the team started with the pre-prepared asset management industry best practice assessment that can be tailored to the specific needs of the client.
---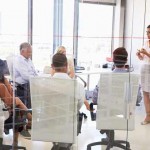 Tasks
List at least 1 task for each strategy listed above. Your tasks should explain precisely what you will need to do in order to ensure that each strategy is implemented.
01. Complete each Course Manual exercise.
02. Complete each Project Study TO DO list.
03. Appoint Project Lead with administrative support.
04. Identify project sponsor.
05. Set up a team share drive and folder for each module.
06. Schedule regular team meeting following workshops.
07. Develop 12-month Road Map and stakeholders' communication plan from the outset.
08. Ensure team has a minimum of the following software: Teams/zoom, Microsoft project or any other software that allows mapping of project dependencies. Word, excel, power point and Visio or any other software with visualisation and process mapping capability.
09. Focus on applying theory into practice.
10. Practice, practice, practice.
---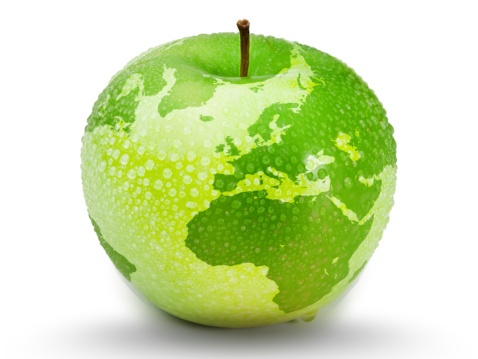 Introduction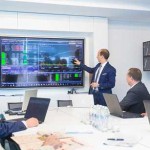 Digital transformation is one of the megatrends shaping the global technological landscape and although it has been a buzzword since 1990s and in the mid-2000s, it has taken prominence in reshaping global economic landscape over the last decade. The trend started over the last 30 years when organisations initiated computerized procedures and to some extent already integrated many automated processes into their day-to-day operations.
Since the 1990s it has been the expectation that hardware and software will provide insights into organisational performance, efficiency, optimise expenditure, and track compliance via global dashboards in real time. With such a significant need for information many organisations grown organically, bottom up, and added technology to current "AS IS" ways of working. This has created a further need for significant process improvement. All these activities however have not fully delivered to the market expectations. The reality and the results are slightly different, 80% digital transformations efforts still fail.
The route cause is three-fold. Digital Transformation in reality, combines three significant concepts of the corporate businesses journey.
The first, we know a lot about. It`s technology. The second is at its infancy and relates to the definition and concepts of the business operating models, in this document also referred to as "AS WAS", "AS IS" and "TO BE" Operating Model, reflecting PAST, PRESENT and FUTURE states of the organisation. The third fundamental element of Digital Transformation is the post-covid paradigm shift and the emergence of the new market regime. This global megatrend driving the re-thinking of the fundamentals of human relationship with the planet also provides new perspectives on how we will live in the not far distant future and how the net-zero objectives will drive human behaviour and adaptation of almost 8 billion people.
This threefold structure creates a new juxtaposition for the corporate organisations to address. On one hand technology is easy to implement into a current status quo, however integrating it into a not yet designed and developed target operating model that needs to deliver net-zero, customer real time engagement and flexibility to adapt to changes in the market is a tricky business.
This creates a need for significant transformation, not only of the current processes using technology but of the whole operating model to achieve net-zero, value and growth supported by technology in the new market regime at the same time considering the environmental impact.
This is a very different concept for many organisations that require innovative methodology such as Rapid Transformation System enabling them to capture multiple strands of activities and their relationships at the same time leading towards multiple outcomes and scenarios. The importance of understanding all three conceptual components and the application of them in an operational delivery environment combined with ability to respond to the new market regime will drive far more experimental way of working, re-thinking basic concepts and prototyping multiple solutions of digital transformation.
---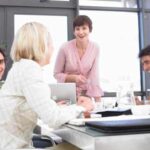 Technology
Relatively short history of DIGITAL TRANSFORMATION is a popular topic of discussion since the 1990s and 2000s for organisations aiming to enhance digital products and services.
For example, in the rail industry providing on-line sales of tickets were considered important digital channels with which to reach customers even though purchases were still primarily made inside brick-and-mortar train station windows, often with cash.
From 2000 to 2015, the rise of smart devices and social media platforms led to a drastic landscape change in the methods customers were able to communicate and be updated by the businesses. The customers' expectations have focused on the areas of service that impacted them mostly like delays, cancellations, service disruption etc. This level of communication meant organisations had to provide response times and multi-channel availability and communication platforms that linked with assets and their performance.
As a result, businesses started to see that they were able to communicate digitally with their customers on an individual basis, and often in real time. Selection of digital payment options such as PayPal also contributed to more and more online commerce and web-based opportunities from selling data and information related products that use the potential of digitisation to offer customers smarter and faster services and actively shape their business operating models with digital transformation.
---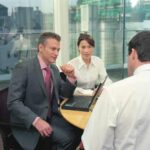 Business operating models
The history of business and operating models goes back to the growth of e-business since the rise of the Internet during the late 1990's. Early reviews of the business operating model concept emerge around the dot.com era and the rise of the e-business model. Since then, the definition of a business operating model had not moved much forward, and it is still described as "stories that explain how enterprises work". Business operating models' function was to show how the organisation added value and how much efforts it took operationally to generate value and profits but also answered fundamental questions such as: "who is the customer? and "what does the customer value?" or "how do we extract value in that process?".
Precisely this aspect of value seen from the point of the customer made a big impact on the existing thinking. Further, a basic idea of the business model concept was that it should spell out the unique value proposition of the Organisation and how such a value proposition ought to be implemented by designing appropriate operating model that aligned all business processes to extract value from the services provided to the customer.
In the late 1990's the Internet had in essence created an array of new business models where the major focal point was on the on-line interface with the customer. These e-business models were concerned with how such organizations could create value and what new formula was required to generate profits in comparison to the bricks and mortar counterparts.
One way of approaching this was four dimensions of value-creation and profitability criteria for e-businesses. It must create efficiencies in comparison to existing ways of doing business, it