Rapid Transformation System – Workshop 1 (Digital Transformation Concepts)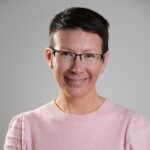 The Appleton Greene Corporate Training Program (CTP) for Rapid Transformation System is provided by Ms. Jacewicz Certified Learning Provider (CLP). Program Specifications: Monthly cost USD$2,500.00; Monthly Workshops 6 hours; Monthly Support 4 hours; Program Duration 12 months; Program orders subject to ongoing availability.
If you would like to view the Client Information Hub (CIH) for this program, please Click Here
Learning Provider Profile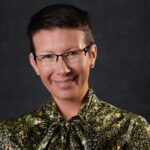 Ms.Jacewicz is a Certified Learning Provider (CLP) at Appleton Greene and has experience in digital transformation in strategic asset management, design of operating models and finance. Ms.Jacewicz is also designer and an architect who leverages ISO55000 family of standards to develop business specific solutions that enable fixed asset owners to integrate technology and therefore adapt their operating models and therefore the organisational direction of travel to changes in the global markets.
Ms.Jacewicz has achieved multiple master's degrees in following disciplines: Industrial Design & Prototyping, RIBA Part 2 & Associate of Royal Institute of British Architects, IAM Diploma & Member of Institute of Asset Management. Gosha is also a technical author for British Standard 8536; Design, manufacturing, and construction for operability: Code of practice for infrastructure and facilities management aiming to maximise assets operability, maintainability, reliability, and performance to deliver Net Zero targets. Ms.Jacewicz has industry experience in the United Kingdom and European legislative environment in following sectors: real estate, construction, transport and logistics, mining, oil, and gas.
With a demonstrable track record of integrating digital technologies such as BIM, IoT, Digital Twin or data analytics into operational environment, Ms.Jacewicz supports clients in establishing new ways of working that drive forward technology driven innovation in organisational design.
---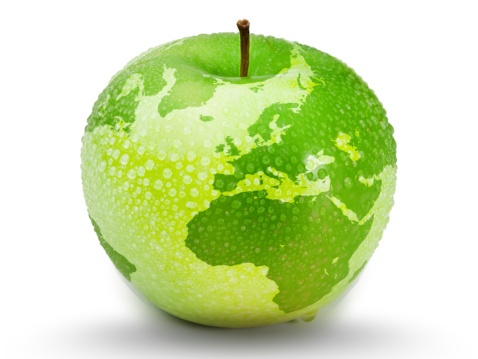 MOST Analysis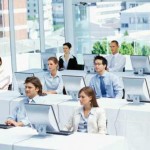 Mission Statement
The purpose of Rapid Transformation Systems (RTS) and this programme is to enable clients to effectively transition and adapt their business operating models to meet the requirements of the new market regime. This new reality we are finding ourselves in demands a clear answer and a hand break turn on the direction of travel.
The RTS methodology has been developed to introduce strategic and rapid transformation of business operating models and business processes. By focusing on integration of technology from the baseline position and the design of the future state, RTS allows organisations to adapt to dramatically different circumstances. Many of the things that we are facing now would have been unthinkable even months ago. The world has changed again and there is no going back. As the only way is forward, RTS aims to give your digital transformation efforts a meaning and purpose that are deeply significant to the organisation. Utilising system thinking and neuroscience approch to learning, these hands-on programme gives your organisation the opportunity to truly re-define the future it desires by inventing it.
As the same time RTS has been developed based on the neuroscience research and deep understanding of human factors to activate in the client team the ability to start rapidly adapting and re-think concepts through the power of unparalleled storytelling.
With focus on integrating innovative technologies into business-as-usual, RTS aim is to support as many businesses as possible to make our world safe and secure again by re-inventing it. By creating with clients ground-breaking fit for the 21st century operating models, by tapping into organisations potential to develop products and services that are more sustainable, diverse and make a positive impact in communities where we live and work RTS aim is to inspire people in the organisation and around the globe to follow their path and to help businesses to thrive by enabling teams to work together closely and effortlessly with the aid of data, information, knowledge and wisdom.
The key objective of RTS is to facilitate organisations to make the transition to the new market regime possible. To secure safe and profitable operations and enables customers and organisations to thrive in the 21st century by becoming sustainable, managing their environmental impact, and contributing to the overall global stability.
The objective of the first workshop in this hands-on training is for the team to gain information and understanding of key components of RTS and aspects of the human factors. This knowledge is required to rapidly build capacity for transformational level of change. In practice, this means that using RTS five key steps will provide the overall Road Map to extraordinary benefits realisation. Building trust, enabling teamwork, stimulating innovation, creating new understanding of value, and managing complexity to achieve it are only few outcomes delivered by stimulating through course manuals and exercises growth of new neural networks in the brain to build capacity, not only for process change but also our own emotional transformation of believes and values.
---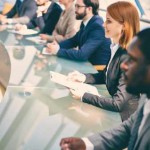 Objectives
01. Present and review the client Project Brief.
02. Build understanding of key concept of digital transformation.
03. Establish context and purpose for different operating models.
04. Identify factors that influence operating models over time.
05. Apply system thinking to structure operating model components.
06. Develop understanding of different change management models.
07. Map out key stakeholders' roles and responsibilities.
08. Formulate a high-level plan to communication with all stakeholders involved.
09. Develop 12-months project Road Map using RTS building blocks.
10. Obtain data and information to inform baseline assessment.
---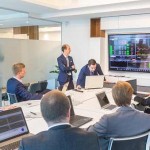 Strategies
Introduction: Several theories have been developed about how people learn. Because the objectives of RTS is to enable adaptation of human believes and concepts to the changing context of the new market regime a cognitive and neurobiological approch have influenced the learning theory and application of strategies and methods applied in this program.
According to cognitive theory of learning, thought processes depends on the ability to create, hold, and modify internal representations of concepts that are experienced in the training environment. These internal representations form our perception of the world and the concepts that come with it. Therefore, learning through hands-on exercises, provision of clear instructions and templates throughout the whole program are designed to challenge in a meaningful way organisational current position.
A crucial aspect of this model is the emphasis on what the learner already knows and identifying individual areas of learning required. It emphasises how active the leaner must be if restructuring current thinking. This is because frequently, organisations and individuals find that their ability to handle a new experience with existing concepts definitions simply does not work, yet they resist changes to their way of thinking. For example, the learner may simply choose to ignore information or deny need for change. Only when genuine cognitive transformation takes place in the process of "re-doing" the concepts one can say learning has been regarded as having taken place. This process often requires a neurobiological recognition that relates behaviour to the electrical and chemical events taking place inside the body. It emphasises the need to understand activities within the brain and nervous system, together their effect upon behavioural and mental processes and the overall human factors of "how do we feel" about the change including channels of communication and processing of information. The fact is that human brain has an almost infinite capacity to learn, and it means that everyone can create and grow rapidly their potential. Given enough time and the right opportunities, everyone can learn anything.
• Present and review the client Project Brief
The first preliminary tasks you will do as a an individual and as a team later is to define high level project scope. The focus of the scope should be on outlining what individuals and the team wish to achieve for the benefit of the organisation. Focusing on the outcomes and thinking with the end goal in mind means that the emphasis of the documents that you are required to produce is on the output first. By drafting individual project scopes, we aim to gather the diverse understanding of the project requirements that will be discussed and consolidated as a team.
• Build understanding of key concept of digital transformation
RTS course manuals and exercises provide not only a guidance how to design and integrate digital transformation but also offer templates and instructions on how to tackle the theory and implementation of desired technology. By following the instructions provided in the course materials participant will gain knowledge and understanding of the subject matter and will have the opportunity to put theory into practice.
• Establish context and purpose for different operating models.
RTS is hands-on programme based on rapid integration of digital transformation theory and concepts through application of practical exercises aiming to help participants to try out application of theory themselves by building real-life scenarios.
• Identify factors that influence operating models over time.
The RTS cognitive approch to learning is to provide the participants with toolkits and templates that enable them to structure their project from the outset and use the practical exercises to instigate neurobiological level of change by identifying "how do we feel" about the context of our times and how can organisations move forward in a positive and constructive way.
• Apply system thinking to structure operating model components.
All modules of RTS are aligned in a sequence that address in a specific order; human factor, assessment, prototyping the Target Operating Model and delivering the programme of benefits. The system thinking theory in this context is a strategy to capture and break down complexity of the operating model in the context of the changing environment and markets. Using fish bone diagrams and problem-solving methodologies as well as black box and scenario analysis exercises, we give the team the skills to break down complexity into manageable components.
• Develop understanding of different change management models.
Decision support tools and transformation delivery templates have not been developed specifically for this program to aid the neurobiological issues of human brain inability of dealing with unknown. This phenomenon is called "experiential blindness". A wide range of templates, process maps, step by step instructions, "TO DO" lists, and techniques have been pre-developed to get the team started and to support and weight complex decisions required to facilitate participation processes and keep everyone on the same page.
• Map out key stakeholders' roles and responsibilities.
Every project that takes place over time involves number of stakeholders and characters. The characters generate the plot through their interactions, motivation, and personalities. By creating stakeholders' profiles and a stakeholder's chart, the team will be able to choose most appropriate change management model for the job and understand how the stakeholders operate in daily negotiations when all these people meet at the table to negotiate by being faced by different aspects of the same problem or how they all would solve problems through building trust and collaboration. It is only in the "doing" when we truly redefine our thinking and create options and scenarios of the future we desire. This program aims to be a discovery and experimentation journey that we hope the Project team will enjoy whilst learning new skills and methodologies. That way we can track the relationships and roles changing along the journey among the team members and how the workload can be distributed. All the things you need to know about their background, character, personality and what they like for breakfast you can keep on the profile. That way everyone can keep eye and have a control of the human factors via this handy chart.
• Formulate a high-level plan to communication with all stakeholders involved.
The Rapid Transformation System is a mechanism that contextualises the whole interconnecting network of outcome driven activities to solve problems presenting themselves during the business transformation. It offers a coherent and logical base for merging process with human factors related to workforce needs for vision, storytelling, engagement, beliefs, values and above all need for safety and security. The Project team during these phases will be creating, prototyping, designing, brainstorming, analysing, and making decisions about outcomes, scope, control metrics, concept definitions and other techniques of breaking down complexity to help stakeholders re-think the "AS IS" baseline position and to address the human factors.
• Develop 12-months project Road Map using RTS building blocks.
The overall objective of the five RTS themes (assess, re-think and re-design, test & integrate, stabilize, realise benefits) that spread around the 12 modules is to ensure that the organisation goes through the whole digital transformation programme in the correct sequence driven by the cognitive and neuroscience approch to learning. There will be no need to reinvent the wheel or spend time on creating templates during the program. Utilising the pre-defined toolkits of the digital transformation management system we will focus the team purely on the design and implementation of their desired solution.
• Obtain data and information to inform baseline assessment.
A baseline assessment can take many different forms but is essentially a means of collecting information about a starting position to inform development or attainment at the point at which the organisation enters the RTS program. Assessments are carried out in a variety of different ways from informal observations to standardised questionnaires or desktop exercises. The data collected from these assessments will inform the timescales for the implementation of the desired technological solution. Like previous exercises, the strategy is to get the team started with the pre-prepared asset management industry best practice assessment that can be tailored to the specific needs of the client.
---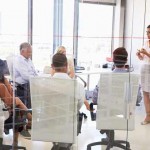 Tasks
List at least 1 task for each strategy listed above. Your tasks should explain precisely what you will need to do in order to ensure that each strategy is implemented.
01. Complete each Course Manual exercise.
02. Complete each Project Study TO DO list.
03. Appoint Project Lead with administrative support.
04. Identify project sponsor.
05. Set up a team share drive and folder for each module.
06. Schedule regular team meeting following workshops.
07. Develop 12-month Road Map and stakeholders' communication plan from the outset.
08. Ensure team has a minimum of the following software: Teams/zoom, Microsoft project or any other software that allows mapping of project dependencies. Word, excel, power point and Visio or any other software with visualisation and process mapping capability.
09. Focus on applying theory into practice.
10. Practice, practice, practice.
---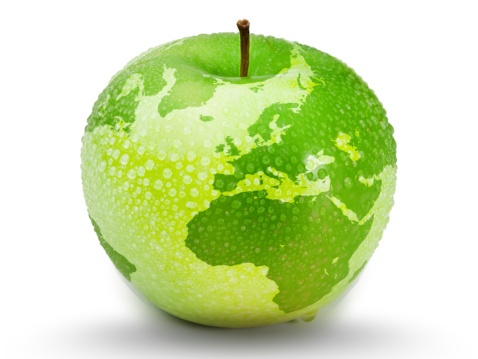 Introduction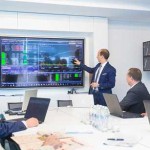 Digital transformation is one of the megatrends shaping the global technological landscape and although it has been a buzzword since 1990s and in the mid-2000s, it has taken prominence in reshaping global economic landscape over the last decade. The trend started over the last 30 years when organisations initiated computerized procedures and to some extent already integrated many automated processes into their day-to-day operations.
Since the 1990s it has been the expectation that hardware and software will provide insights into organisational performance, efficiency, optimise expenditure, and track compliance via global dashboards in real time. With such a significant need for information many organisations grown organically, bottom up, and added technology to current "AS IS" ways of working. This has created a further need for significant process improvement. All these activities however have not fully delivered to the market expectations. The reality and the results are slightly different, 80% digital transformations efforts still fail.
The route cause is three-fold. Digital Transformation in reality, combines three significant concepts of the corporate businesses journey.
The first, we know a lot about. It`s technology. The second is at its infancy and relates to the definition and concepts of the business operating models, in this document also referred to as "AS WAS", "AS IS" and "TO BE" Operating Model, reflecting PAST, PRESENT and FUTURE states of the organisation. The third fundamental element of Digital Transformation is the post-covid paradigm shift and the emergence of the new market regime. This global megatrend driving the re-thinking of the fundamentals of human relationship with the planet also provides new perspectives on how we will live in the not far distant future and how the net-zero objectives will drive human behaviour and adaptation of almost 8 billion people.
This threefold structure creates a new juxtaposition for the corporate organisations to address. On one hand technology is easy to implement into a current status quo, however integrating it into a not yet designed and developed target operating model that needs to deliver net-zero, customer real time engagement and flexibility to adapt to changes in the market is a tricky business.
This creates a need for significant transformation, not only of the current processes using technology but of the whole operating model to achieve net-zero, value and growth supported by technology in the new market regime at the same time considering the environmental impact.
This is a very different concept for many organisations that require innovative methodology such as Rapid Transformation System enabling them to capture multiple strands of activities and their relationships at the same time leading towards multiple outcomes and scenarios. The importance of understanding all three conceptual components and the application of them in an operational delivery environment combined with ability to respond to the new market regime will drive far more experimental way of working, re-thinking basic concepts and prototyping multiple solutions of digital transformation.
---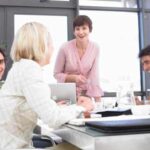 Technology
Relatively short history of DIGITAL TRANSFORMATION is a popular topic of discussion since the 1990s and 2000s for organisations aiming to enhance digital products and services.
For example, in the rail industry providing on-line sales of tickets were considered important digital channels with which to reach customers even though purchases were still primarily made inside brick-and-mortar train station windows, often with cash.
From 2000 to 2015, the rise of smart devices and social media platforms led to a drastic landscape change in the methods customers were able to communicate and be updated by the businesses. The customers' expectations have focused on the areas of service that impacted them mostly like delays, cancellations, service disruption etc. This level of communication meant organisations had to provide response times and multi-channel availability and communication platforms that linked with assets and their performance.
As a result, businesses started to see that they were able to communicate digitally with their customers on an individual basis, and often in real time. Selection of digital payment options such as PayPal also contributed to more and more online commerce and web-based opportunities from selling data and information related products that use the potential of digitisation to offer customers smarter and faster services and actively shape their business operating models with digital transformation.
---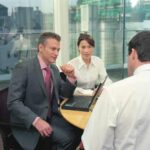 Business operating models
The history of business and operating models goes back to the growth of e-business since the rise of the Internet during the late 1990's. Early reviews of the business operating model concept emerge around the dot.com era and the rise of the e-business model. Since then, the definition of a business operating model had not moved much forward, and it is still described as "stories that explain how enterprises work". Business operating models' function was to show how the organisation added value and how much efforts it took operationally to generate value and profits but also answered fundamental questions such as: "who is the customer? and "what does the customer value?" or "how do we extract value in that process?".
Precisely this aspect of value seen from the point of the customer made a big impact on the existing thinking. Further, a basic idea of the business model concept was that it should spell out the unique value proposition of the Organisation and how such a value proposition ought to be implemented by designing appropriate operating model that aligned all business processes to extract value from the services provided to the customer.
In the late 1990's the Internet had in essence created an array of new business models where the major focal point was on the on-line interface with the customer. These e-business models were concerned with how such organizations could create value and what new formula was required to generate profits in comparison to the bricks and mortar counterparts.
One way of approaching this was four dimensions of value-creation and profitability criteria for e-businesses. It must create efficiencies in comparison to existing ways of doing business, it must facilitate complementarities, novelty or enable the lock-in of customers, it must leverage emerging technologies in existing markets. It must create win/win ecosystems and partnerships with customers, employees, and suppliers.
---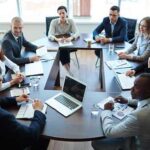 New market regime
Digital transformation in the new market regime is complex. A unique juxtaposition of events has created confusion without historical precedence. Risks are high and there are no previous parallels to draw from. In the current economic climate, only few can afford to fail, yet 80% of digital transformation programmes collapse within the first 6 to 12 months. The global economic recovery continues amid a resurging pandemic that poses unique challenges and requires strong operating model design and scenario planning skills and knowledge. The brief has also changed. Climate change and the race for the world to reach net-zero emissions by 2050 plays into the confusion this rapid need for transition is contributing to the shock organisations and businesses are experiencing. Navigating net zero is not just a long-term story – it's a now story. Supply shocks are here, and the tectonic shift toward sustainable investing is already playing out. These signals that we are entering a new market regime.
DIGITAL TRANSFORMATION has been discussed for many years and since the beginnings of the Internet it became a global megatrend that enables global business connectivity at the unprecedented rate.
However, it is still unclear what is the definition for DIGITAL TRANSFORMATION in the context of business models and new market regime and what is the actual territory of innovation. It is essential at the beginning of any transformation efforts for any organisation to find their blueprint and definitions a how they can be applied in practice. Further on other definitions and data and information dictionaries would need to be developed for the business. Defining what digitalization and digitization mean would support the business to understand the differences and therefore impact of each one when implementing technology solution. For example, this are definitions from leading companies:
BMWi (2015) "Digitisation stands for the complete networking of all sectors of the economy and society, as well as the ability to collect relevant information, and to analyse and translate that information into actions. The changes bring advantages and opportunities, but they create completely new challenges."
Westerman et al. (2011) "DIGITAL TRANSFORMATION — the use of technology to radically improve the performance or reach of enterprises — is becoming a hot topic for companies across the globe. Executives in all industries are using digital advances such as analytics, mobility, social media, and smart embedded devices — and improving their use of traditional technologies such as ERP — to change customer relationships, internal processes, and value propositions."
PwC (2013) "DIGITAL TRANSFORMATION describes the fundamental transformation of the entire business world through the establishment of new technologies based on the internet with a fundamental impact on society as a whole."
---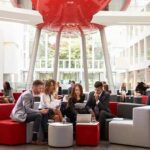 Technology
Fundamentally the main objective of DIGITAL TRANSFORMATION is to review or obtain data that can be turned into information, and information into knowledge and using this data businesses can reimagine and re-think these old processes. A more data-oriented approach allows for the opportunity to gain new knowledge and in turn reimagine business models and operations. For example, Airbnb does not own its own physical assets e.g., hotels. Therefore, the business turned its attention from processes to data to provide new and unique way of creating unique value for guests. This is an example of how old, asset-based processes in the hotel industry can be completely reimagined in a data-driven world. That way Airbnb offers the part-time landlords and landladies who own properties in highly sought locations a micro lease that enables alternative to hotels and creates not only value for customers but also win/win partnering ecosystems for employees and suppliers.
Digital technologies that enable e-business models have been around for a long time and advanced more rapidly than any innovation in our history. In only two decades they have reached out around 50% of the developing world and transformed societies. They have enhanced connectivity, financial independence, provided access to trade and public services. Technology in that sense can be a great influencer of social change and social transformation. By enabling organisations to reach out to clients directly it enhances their perception of service and quality by automating the process in the background and taking away the administration burden.
In the health sector, for instance, AI analytical technologies enabled diagnosis of diseases in early stages and therefore extend life expectancy by deploying preventative treatments straight away. By means of technology public services are also becoming far more accountable through blockchain-powered systems, that ensure every interaction is recorded for transparency purposes. Communications remain less bureaucratically burdensome because of AI analytical assistance that filters the big data to support more responsive and accurate policies and programmes. In education, virtual learning environments and distance learning have opened opportunities for students who would otherwise be excluded.
---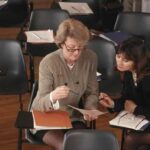 Business operating models
The business operating model concept is gaining traction in current climate after businesses realised that to get the best out of technology it is required to firstly understand how the organisation operates in the AS IS position before attempting to re-invent it on the go. Companies that are designed for people, processes, data, and technology are in principle configured to identify and deliver innovative customer solutions against the redefined strategy and re-designed business model. That's really where the transformative and innovative piece takes place.
How employees interpret newly acquired know-how and use it to improve decision-making capabilities is what differentiates DIGITAL TRANSFORMATION from buying technology and replacing or upgrading IT platform. All of the new data sources create newly formed information and knowledge. Instead of merely making processes more efficient or quicker, which is the aim of automation, DIGITAL TRANSFORMATION requires individuals to rethink old processes and reimagine new processes and decisions.
The focus therefore should be on what digital transformation of business operating models means for the business and its customers. How that change relates to individual business model elements, the entire business operating model, supply chains, as well as the networking through technology of different stakeholders in a supply chain ecosystem are the key aspect of digital transformation. There could be various gradients and degrees of this level of change including the incremental and marginal adjustments that may not realise desired benefits as well as the disruptive fundamental change of a business operating model.
Within the current approach to DIGITAL TRANSFORMATION of business operating models, enablers (e.g., on-demand prediction) and selection of technologies for the right purpose (e.g., big data) is the key element of the planning the delivery. These enablers require skills within the team that enable data collection and exchange as well as the ability to analyse, calculate, and evaluate options, therefore affecting and repositioning key dimensions of running business: time, finance, space, and quality.
---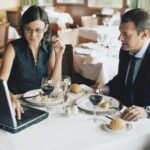 New market regime
Global prospects remain still uncertain. New virus mutations, even as growing vaccine coverage increases still can cause major disruption on the international level. This new market regime is complex and reflects variations as the result of economic recoveries that are diverging across countries and sectors. The outlook depends not just on the outcome of the battle between the virus and vaccines—it also hinges on how effectively economic policies will be deployed to limit damage from this unprecedented crisis.
On a strategic horizon, diversification is one of the key approaches to enable the return potential, move from profit machine to enlightened progress for the greater good can appear to the younger generations of customers and employees who are focused on well-being and life experience. Thriving in a new market regime is certainly about cutting through complexity and keeping the big picture in mind.
We never had an economic restart like this. This signals that we are in a new market regime. A unique mix of events has created confusion without historical parallels where businesses, in particular those who operate on the global level are facing managing divergent recoveries created by changes in government level policies leading to wide range of outcomes. The journey for the world to achieve net-zero emissions by 2050 is happening now. This paradigm shift is the key to digital transformation and is part of the inflation story that will play out over decades and create further supply shocks in years to come. The emerging trends for this decade like living with inflation, cutting through confusion and complexities, and navigating net zero are here to stay. Nonetheless the question remains: how will you reinvent your business for a better future?
Digital transformation should be at the forefront of every organization's mind as it defines how organisations use technology to adapt and transform services or businesses in the context of recovery like no other.
In the 1990s it has been the expectation that by application of Hardware and Software organisations would be able to manage performance, efficiency, optimise expenditure, and track compliance via global dashboards. This type of thinking belongs now to the past. These days digital transformation it`s about defining the business operating model and transforming it at its core toward new market objectives.
Although digital transformation has been seen as a "passing phenomenon" and response to changing times it is likely to stay as the benefits realisation has desired commercial potential and can easily support delivery of net-zero objectives. Still, many companies are announcing that they are embarking on various digital transformation projects. They are taking small actionable steps that can have bigger impact throughout the company. An effective digital transformation project unfortunately involves building a team that can work through the future state design, prototype, and create the desired technical functionalities that the organisation can transform into. Being the standalone pioneer of deploying advancing technologies is the way to go. Only by spending time ahead of the actual delivery to prepare and define the meaning of the future state for the organisation and testing of the appropriate technology can have the desired handbrake turn effect toward new market regime.
Key consulting partners predict that the world will be further driven by digital technology. Mobile apps and payments, and digital environments are already part of our daily lives. Physical, financial, and healthcare worlds are being digitized in such a way that enables customers more choices than we've ever had before, however, the services will be based on new market objectives and willingness of those who intend to adapt to the climate transition.
All businesses and individuals need to embrace the new paradigm shift of rapid change to secure their place in the evolving digital world. Getting there will be like a mission into space.
---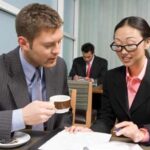 Technology
As the digital aspirations of businesses expand rapidly, some organisation would need to set up technology departments to deal with the customer interfaces and quickly learn how to manage the newest platforms and understand their capabilities. This is high risk. With technology like AI and blockchain come other responsibilities and background work needs to be put in place to extract value from these applications. For example, for AI to learn and be able to analyse data patterns there needs to be a stable data set and smooth operating data model in line with organisational direction of travel. Blockchain is no different, it requires data management fundamentals and foundations to be put in place in the first instance.
There are no shortcuts in digital transformation. The temptation in moving in fast with generic or vanilla solution to cut out some steps in the multi-year journey is simply not possible. Digital transformation involves more than collapsing one process into one set of data. As an organization drives further and further into the journey of digital transformation, many aspects of the business operating model must change, as processes and data are interrelated. In these situations, organisations reach a point of no return as high value investment went to support 20th century operating model that is no longer sustainable or desired by customer and so it can`t dramatically change where the value is and how it`s delivered.
---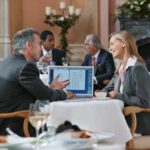 Business operating models
This is probably the most exciting element of the digital transformation. Although businesses are trying to link all their functions and devices into networks to more efficiently leverage the immense volume of data produced daily, they are still missing the point of digital transformation. That data is still fulfilling their old purpose. In fact, investing into it is investing into the past century. The irony is that some companies rely on digital platforms to connect all network participants and having opportunities to future proof their business, however, are still using the conventional 20th century business model.
Organizations that have started using different digital approaches, hoping to make better use of data, develop more flexibility, and remain competitive in the present, will continue to view digital transformation as mainly a technology differentiator in the market. They will end up missing the power of digital transformation if they do not go on the quest for new operating model that moves an organization from a procedure and approval-defined world to a data flow and gateways-driven environment.
Historically many businesses were set up along processes and interaction of department s and business functions. There are hundreds of world-class processes like Six Sigma and other tools to help to refine and improve those procedures but that is the fundamental challenge, whilst the procedures are being altered the business operating model isn`t. In contrast, digital transformation of business operating model shrinks down these action-based day to day interactions, it automates some of the work people were doing and turns the procedure into interaction with a software. What's left is data.
Bringing on board digital technologies will become slicker only if organisations understand that regardless of the type of technology they desire, the future state design would need to be done upfront to assess the impact of new solution on the business, culture, and people. This is a practical matter as digital technologies collapses processes and procedures into data flows. Suddenly, the data makes clear that people matter. For instance, instead of seeing customer service as a set of actions and activities that the customer organization initiates, customer feedback data forces the organization to think about the customer experience. The business impact resulting from viewing the world through a data lens instead of actions related to results is very powerful.
---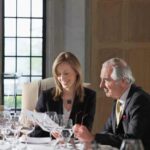 New market regime
It is universally accepted that digital transformation is happening and reshaping the global response to the new environmental market regime. What remains uncertain across both political and economic spheres is the way in which it would unfold and perhaps most importantly with what effects. A myriad of different forces is shaping digital transformation. Some of them are obvious while others are still very much unknown.
Operating in a rapidly landscape and capturing it`s complexities is challenging and yet essential in formulating robust but flexible short- and long-term strategies to drive digital transformation efforts. The decisions public and private stakeholders make today will determine what kind of world we live in, in the not-so-distant future.
Many public administrations around the globe find themselves at the eye of what is quickly becoming a digital storm.
Consequently, it is essential for organisations, particularly, with fixed assets that require on-going management to look forward and determine strategic options that not only respond to technological, social political, economic, environmental, and legal developments. A method for capturing existing, emerging, and future trends and driving forces is required to break down complexity and see the clear picture for the organisational direction of travel.
The conventional strategies for the most part, are not fit for future neither are designed for it. While predicting future is impossible, scenario planning and analysis can give much deeper insights into potential future developments by cutting through complexity and capturing uncertainties. Like business operating models' scenarios are stories of the future state that are describing alternative options that organisations might find themselves in. Analysing these scenarios can help stakeholders to frame strategies and make decisions that proactively build a positive future and avoid the potential pitfalls of pushing funding into areas of risk that will not realise benefits in the future.
---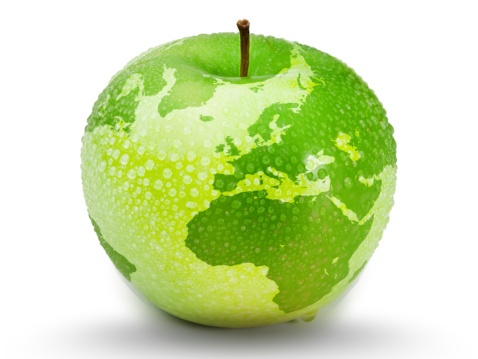 Executive Summary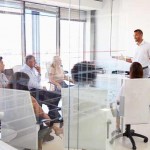 Workshop One is concerned with the fundamental concepts and components of digital transformation required to be addressed when attempting extensive integration of any technology into the business or rethinking the organisational direction of travel.
It is mission critical to start the digital transformation journey with a clear understanding of not only desired objectives and goals but with a clear design of the future state and a comprehensive knowledge of the baseline position. This is because the current market position is that 80% digital transformations efforts still fail regardless of the investment value. To achieve guaranteed results and ultimately the benefits realisation, a strict step by step process needs to be followed.
Rapid Transformation System methodology and associated pre-prepared templates, toolkits and decision support tools have been developed to break down the complexity of digital transformation efforts and to structure from the outset the activities of the 12 months programme.
This robust approach has been developed to aid the challenges many organisations are experiencing when bringing technology on-board and when introducing transformational level of change to the organisational culture and people.
Therefore, Workshop One, not only introduces the project team to the concept of digital transformation; it also gives the individual and the group, the opportunity to start breaking down complexity straight away with the use of pre-prepared training templates, guidance, and materials.
Workshop One is concerned with analysing the context that fundamentally defines any programme and shines the light on the root causes of adapting new technology into the new market regime and the re-think of the business operating model. In practice, digital transformation combines these three significant concepts into a business journey.
The first aspect, we know a lot about. It`s technology. The second is at its infancy stage and relates to the definition and concepts of the business operating models that reflect PAST, PRESENT and FUTURE states of any organisation. The third fundamental element of digital transformation are the human factors and the adaptation to post-covid paradigm shift and the emergence of the new market regime.
This juxtaposition of these events created a need for significant transformation, not only of the current organisational processes but of the whole operating model to achieve net-zero but also to redefine value and growth that can be supported by technological advancements.
The purpose of Rapid Transformation Systems (RTS) methodology is to enable organisations to effectively transition and adapt their business operating models to meet the requirements of the new market regime even if it requires a hand break turn on the direction of travel.
The RTS methodology has been developed to introduce strategic and rapid transformation of business operating models and business processes. By focusing on integration of technology from the baseline position and the design of the future state, RTS allows organisations to adapt their operating model in a systematic way to the dramatic paradigm shift we are experiencing worldwide.
Many of the things that we are facing now would have been unthinkable even months ago. The world has changed again and there is no going back. As the only way is forward, RTS aims to give digital transformation efforts a meaning and purpose that are deeply significant to the organisation. Utilising system thinking and neuroscience approch to learning, these hands-on programme gives any organisation the opportunity to truly re-define the future it desires by inventing it.
Course Manuals, Exercises and Project Studies of Workshop One have therefore been developed to achieve three core objectives to get the project team on right path from the outset:
• Introduce the digital transformation and its three core concepts.
• Draft Project Scope.
• Develop 12 months programme and stakeholder management Road Map using Rapid Transformation System components.
The RTS methodology promotes the re-think and redefinition of what value could mean for the organisation is the 21st century and what is the best operating model to deliver it. RTS is focused on controlled and structured digital transformation to achieve just that without derailing the whole business and by managing transition in an agile way.
It is focused on the step-by-step five components designed to provide the necessary transition of business functions in a project at the same time controlling cost, risk, and environmental impact and delivering financial, human resources and operational benefits realisation.
RTS approch can be also used to review of new or existing products and services, to reduce costs or increase functionality or to increase monetary value. In this context it can be utilised to assess a process optimisation opportunity and to define the most cost-effective way or technology add-on for producing outputs without taking away the initial purpose. By seeking substitutes for example, one can often find to reduce costs and provided equal or better performance.
The value technology brings when well configured and integrated into the business process or operating model is a combination and proportion of two elements: function to cost. The function supported by technology to cost implies that the value of a product or service can be increased by either improving its digital functionality or decreasing its production or delivery cost where value can be related to outputs from production, design, maintenance, or replacement and balanced against the future state benefits.
The key to successful digital transformation is to ensure that the whole future state and technology solution can be integrated into baseline position as a whole model at the same time in key milestones with defined deliverables. Strict control of transition from AS IS to the TO BE state also require management of multiple scenarios at the same time. Because the emergence of new market regime will take some time to establish, it is critical not to have "all eggs in one basket". Instead, managing transition from a baseline to multiple outcomes and scenarios gives organisations opportunities to innovate and put commitment to where the benefits can be extracted in the process of transformational change leaving competition behind.
---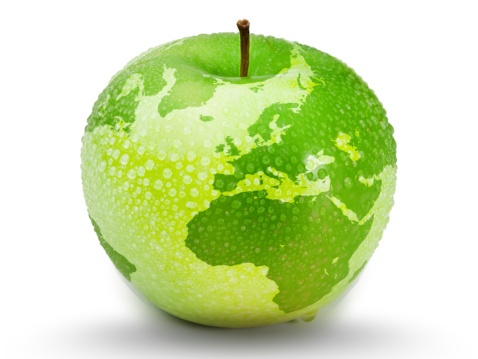 Curriculum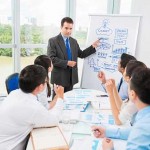 Rapid Transformation System – Workshop 1 – Digital Transformation Concepts
What is the AS WAS, AS IS and TO BE Business Operating Model?
Identifying the context for your organization and the project. What is the difference between POM, COM, and TOM?
OM and TOM System Components
Change Management and Stakeholder Engagement
Road Map from OM to TOM
Next steps: Taking the AS IS Baseline Assessment
---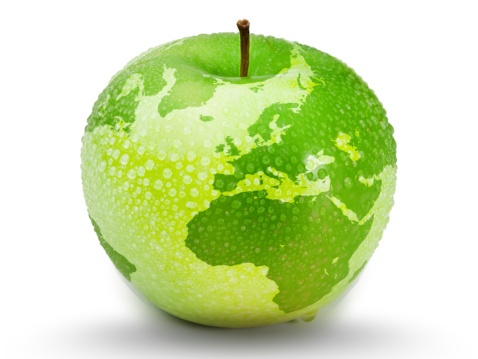 Distance Learning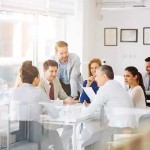 Introduction
Welcome to Appleton Greene and thank you for enrolling on the Rapid Transformation System corporate training program. You will be learning through our unique facilitation via distance-learning method, which will enable you to practically implement everything that you learn academically. The methods and materials used in your program have been designed and developed to ensure that you derive the maximum benefits and enjoyment possible. We hope that you find the program challenging and fun to do. However, if you have never been a distance-learner before, you may be experiencing some trepidation at the task before you. So we will get you started by giving you some basic information and guidance on how you can make the best use of the modules, how you should manage the materials and what you should be doing as you work through them. This guide is designed to point you in the right direction and help you to become an effective distance-learner. Take a few hours or so to study this guide and your guide to tutorial support for students, while making notes, before you start to study in earnest.
Study environment
You will need to locate a quiet and private place to study, preferably a room where you can easily be isolated from external disturbances or distractions. Make sure the room is well-lit and incorporates a relaxed, pleasant feel. If you can spoil yourself within your study environment, you will have much more of a chance to ensure that you are always in the right frame of mind when you do devote time to study. For example, a nice fire, the ability to play soft soothing background music, soft but effective lighting, perhaps a nice view if possible and a good size desk with a comfortable chair. Make sure that your family know when you are studying and understand your study rules. Your study environment is very important. The ideal situation, if at all possible, is to have a separate study, which can be devoted to you. If this is not possible then you will need to pay a lot more attention to developing and managing your study schedule, because it will affect other people as well as yourself. The better your study environment, the more productive you will be.
Study tools & rules
Try and make sure that your study tools are sufficient and in good working order. You will need to have access to a computer, scanner and printer, with access to the internet. You will need a very comfortable chair, which supports your lower back, and you will need a good filing system. It can be very frustrating if you are spending valuable study time trying to fix study tools that are unreliable, or unsuitable for the task. Make sure that your study tools are up to date. You will also need to consider some study rules. Some of these rules will apply to you and will be intended to help you to be more disciplined about when and how you study. This distance-learning guide will help you and after you have read it you can put some thought into what your study rules should be. You will also need to negotiate some study rules for your family, friends or anyone who lives with you. They too will need to be disciplined in order to ensure that they can support you while you study. It is important to ensure that your family and friends are an integral part of your study team. Having their support and encouragement can prove to be a crucial contribution to your successful completion of the program. Involve them in as much as you can.
Successful distance-learning
Distance-learners are freed from the necessity of attending regular classes or workshops, since they can study in their own way, at their own pace and for their own purposes. But unlike traditional internal training courses, it is the student's responsibility, with a distance-learning program, to ensure that they manage their own study contribution. This requires strong self-discipline and self-motivation skills and there must be a clear will to succeed. Those students who are used to managing themselves, are good at managing others and who enjoy working in isolation, are more likely to be good distance-learners. It is also important to be aware of the main reasons why you are studying and of the main objectives that you are hoping to achieve as a result. You will need to remind yourself of these objectives at times when you need to motivate yourself. Never lose sight of your long-term goals and your short-term objectives. There is nobody available here to pamper you, or to look after you, or to spoon-feed you with information, so you will need to find ways to encourage and appreciate yourself while you are studying. Make sure that you chart your study progress, so that you can be sure of your achievements and re-evaluate your goals and objectives regularly.
Self-assessment
Appleton Greene training programs are in all cases post-graduate programs. Consequently, you should already have obtained a business-related degree and be an experienced learner. You should therefore already be aware of your study strengths and weaknesses. For example, which time of the day are you at your most productive? Are you a lark or an owl? What study methods do you respond to the most? Are you a consistent learner? How do you discipline yourself? How do you ensure that you enjoy yourself while studying? It is important to understand yourself as a learner and so some self-assessment early on will be necessary if you are to apply yourself correctly. Perform a SWOT analysis on yourself as a student. List your internal strengths and weaknesses as a student and your external opportunities and threats. This will help you later on when you are creating a study plan. You can then incorporate features within your study plan that can ensure that you are playing to your strengths, while compensating for your weaknesses. You can also ensure that you make the most of your opportunities, while avoiding the potential threats to your success.
Accepting responsibility as a student
Training programs invariably require a significant investment, both in terms of what they cost and in the time that you need to contribute to study and the responsibility for successful completion of training programs rests entirely with the student. This is never more apparent than when a student is learning via distance-learning. Accepting responsibility as a student is an important step towards ensuring that you can successfully complete your training program. It is easy to instantly blame other people or factors when things go wrong. But the fact of the matter is that if a failure is your failure, then you have the power to do something about it, it is entirely in your own hands. If it is always someone else's failure, then you are powerless to do anything about it. All students study in entirely different ways, this is because we are all individuals and what is right for one student, is not necessarily right for another. In order to succeed, you will have to accept personal responsibility for finding a way to plan, implement and manage a personal study plan that works for you. If you do not succeed, you only have yourself to blame.
Planning
By far the most critical contribution to stress, is the feeling of not being in control. In the absence of planning we tend to be reactive and can stumble from pillar to post in the hope that things will turn out fine in the end. Invariably they don't! In order to be in control, we need to have firm ideas about how and when we want to do things. We also need to consider as many possible eventualities as we can, so that we are prepared for them when they happen. Prescriptive Change, is far easier to manage and control, than Emergent Change. The same is true with distance-learning. It is much easier and much more enjoyable, if you feel that you are in control and that things ar