Project Success- Workshop 1 (Key Principles)
Insert Learning Provider Image Headshot Image Here (Align-Right)
The Appleton Greene Corporate Training Program (CTP) for Project Success is provided by Dr Baumgartner, EMBS Certified Learning Provider (CLP). Program Specifications: Monthly cost USD$2,500.00; Monthly Workshops 6 hours; Monthly Support 4 hours; Program Duration 12 months; Program orders subject to ongoing availability.
If you would like to view the Client Information Hub (CIH) for this program, please Click Here
Learning Provider Profile
Insert Learning Provider Image Headshot Image Here (Align-Right)
Dr Baumgartner, EMBS has worked with senior private and public sectors clients around the world on highly sensitive and critical programs for more than 25 years. He has been successfully involved in major economic development projects. He has worked with presidents, prime ministers and their cabinets on country strategies as well as their successful delivery. He has set up special economic zones and started new cities. He has also partnered with corporates and their key executives around the world, and made major initiatives happen. And he has worked with individual entrepreneurs, enabling them to realize their passion. Last but not least, he has got executive experience himself – he knows exactly what it feels like to be in the hot seat.
This training program builds on the wealth of Dr Baumgartner's experience. It is targeted at those with the ambition of following their passion and making a true difference, whether in a private sector or public sector setting – or individually. Whether for profit or not.
Dr Baumgartner is a Certified Instructor of the Napoleon Hill Foundation. Yet, the program doesn't stop at Napoleon Hill's Success Principles. It moves them into the 21st Century, explores modern project management and delivery tools, emphasizes the success critical role of positioning and communications, and looks into work-lifestyle components that are critical for long-term sustainability and success. Success requires passion and skills!
---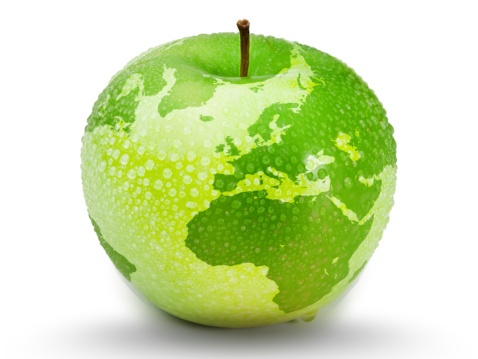 MOST Analysis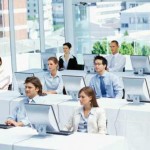 Mission Statement
The first module will introduce the participants to the structure of the full program as well as familiarize them with Napoleon Hill as well as other thinkers that have influenced the program. It will also lay out to them how the program will work, and what will be needed from them, so that they achieve maximum benefit out of participating in the program.It will then move to the first half of providing an overview of Key Principles of Success, at a relatively high level. The objective is to familiarize the participants with major thinking and key messages in an intense way, so that they can start benefitting from the program in their real professional environment from the outset. Also, this will give them the "big picture", upon which subsequent modules will build.
---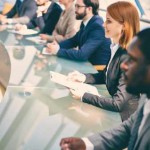 Objectives
01. Definiteness of Purpose: departmental SWOT analysis; strategy research & development. Time Allocated: 1 Month
02. Mastermind Alliance: departmental SWOT analysis; strategy research & development. Time Allocated: 1 Month
03. Going The Extra Mile: departmental SWOT analysis; strategy research & development. Time Allocated: 1 Month
04. Applied Faith: departmental SWOT analysis; strategy research & development. Time Allocated: 1 Month
05. Learning from Adversity and Defeat: departmental SWOT analysis; strategy research & development. Time Allocated: 1 Month
06. Pleasing Personality: departmental SWOT analysis; strategy research & development. Time Allocated: 1 Month
07. Personal Initiative: departmental SWOT analysis; strategy research & development. 1 Month
08. Creative Vision: departmental SWOT analysis; strategy research & development. Time Allocated: 1 Month
09. Positive Mental Attitude: departmental SWOT analysis; strategy research & development. Time Allocated: 1 Month
10. Enthusiasm: departmental SWOT analysis; strategy research & development. Time Allocated: 1 Month
11. Self-Discipline: departmental SWOT analysis; strategy research & development. Time Allocated: 1 Month
12. Accurate Thinking: departmental SWOT analysis; strategy research & development. Time Allocated: 1 Month
13. Controlled Attention: departmental SWOT analysis; strategy research & development. Time Allocated: 1 Month
14. Teamwork: departmental SWOT analysis; strategy research & development. Time Allocated: 1 Month
15. Sound Health: departmental SWOT analysis; strategy research & development. Time Allocated: 1 Month
16. Budgeting of Time and Money: departmental SWOT analysis; strategy research & development. Time Allocated: 1 Month
17. Establishing Positive Habits: departmental SWOT analysis; strategy research & development. Time Allocated: 1 Month
---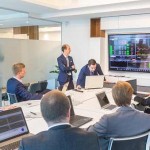 Strategies
01. Definiteness of Purpose: Each individual department head to undertake departmental SWOT analysis; strategy research & development.
02. Mastermind Alliance: Each individual department head to undertake departmental SWOT analysis; strategy research & development.
03. Going The Extra Mile: Each individual department head to undertake departmental SWOT analysis; strategy research & development.
04. Applied Faith: Each individual department head to undertake departmental SWOT analysis; strategy research & development.
05. Learning from Adversity and Defeat: Each individual department head to undertake departmental SWOT analysis; strategy research & development.
06. Pleasing Personality: Each individual department head to undertake departmental SWOT analysis; strategy research & development.
07. Personal Initiative: Each individual department head to undertake departmental SWOT analysis; strategy research & development.
08. Creative Vision: Each individual department head to undertake departmental SWOT analysis; strategy research & development.
09. Positive Mental Attitude: Each individual department head to undertake departmental SWOT analysis; strategy research & development.
10. Enthusiasm: Each individual department head to undertake departmental SWOT analysis; strategy research & development.
11. Self-Discipline: Each individual department head to undertake departmental SWOT analysis; strategy research & development.
12. Accurate Thinking: Each individual department head to undertake departmental SWOT analysis; strategy research & development.
13. Controlled Attention: Each individual department head to undertake departmental SWOT analysis; strategy research & development.
14. Teamwork: Each individual department head to undertake departmental SWOT analysis; strategy research & development.
15. Sound Health: Each individual department head to undertake departmental SWOT analysis; strategy research & development.
16. Budgeting of Time and Money: Each individual department head to undertake departmental SWOT analysis; strategy research & development.
17. Establishing Positive Habits: Each individual department head to undertake departmental SWOT analysis; strategy research & development.
---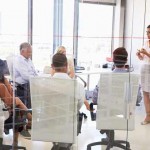 Tasks
01. Create a task on your calendar, to be completed within the next month, to analyze Definiteness of Purpose
02. Create a task on your calendar, to be completed within the next month, to analyze Mastermind Alliance.
03. Create a task on your calendar, to be completed within the next month, to analyze Going The Extra Mile.
04. Create a task on your calendar, to be completed within the next month, to analyze Applied Faith.
05. Create a task on your calendar, to be completed within the next month, to analyze Learning from Adversity and Defeat.
06. Create a task on your calendar, to be completed within the next month, to analyze Pleasing Personality.
07. Create a task on your calendar, to be completed within the next month, to analyze Personal Initiative.
08. Create a task on your calendar, to be completed within the next month, to analyze Creative Vision.
09. Create a task on your calendar, to be completed within the next month, to analyze Positive Mental Attitude.
10. Create a task on your calendar, to be completed within the next month, to analyze Enthusiasm.
11. Create a task on your calendar, to be completed within the next month, to analyze Self-Discipline.
12. Create a task on your calendar, to be completed within the next month, to analyze Accurate Thinking.
13. Create a task on your calendar, to be completed within the next month, to analyze Controlled Attention.
14. Create a task on your calendar, to be completed within the next month, to analyze Teamwork.
15. Create a task on your calendar, to be completed within the next month, to analyze Sound Health.
16. Create a task on your calendar, to be completed within the next month, to analyze Budgeting of Time and Money.
17. Create a task on your calendar, to be completed within the next month, to analyze Establishing Positive Habits.
---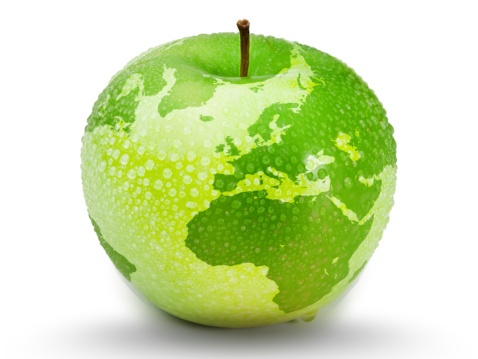 Introduction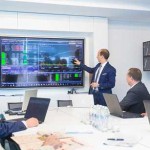 Napoleon Hill is one of the most well-known authors in the fields of business, motivation, and personal development. Celebrities like Oprah Winfrey, Tony Robbins, and Daymond John all advocate his most well-known book, Think and Grow Rich, and attribute much of their own success to it.
One of Napoleon Hill's catchphrases, heavily influenced by Andrew Carnegie, is "What the mind of man can conceive and believe, it can achieve." He provided 17 guidelines or keys to success and self-actualization, and they are still relevant in people's lives today.
In his book "Law of Success," Napoleon Hill first described his 17 laws of success. Throughout his lifetime, he made numerous changes to those statutes. The whole list of laws is provided below.
Napoleon Hill's The 17 Laws of Success
1. Definiteness of Purpose
"There is one trait which one must possess to win, and that is . definiteness of purpose, the understanding of what one wants, and a burning desire to get it," declared Napoleon Hill. Concentrate all of your efforts on achieving a single, distinct life objective. If you try to achieve several conflicting goals at once, you won't achieve the success you desire in life. Tony Robbins once observed, "Where your focus goes, energy flows."
---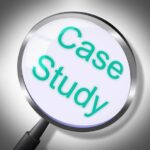 Case Study
Arnold Schwarzenegger on the Importance of Purpose on Success
---
2. Mastermind Alliance
Working in perfect coordination with others to accomplish a certain goal is known as a mastermind alliance. Together, two minds can generate concepts that neither one could independently come up with. And the quality of the ideas you generate will increase the more knowledgeable the people you deal with.
3. Going the Extra Mile
Delivering More and Better Service Than You Are Paid For – Napoleon Hill once stated, "Render more and better service than you are paid for, and sooner or later you will reap compound interest from your investment." You must take significant activity in the direction you want to go in and keep up a strong momentum if you're stuck in your life and want to make a long-lasting change.
Going the Extra Mile: The Bhagavad-Gita Explanation
Not only in India but also throughout the rest of the world, the Bhagavad-Gita is regarded as one of the most sacred texts. The Bhagavad-Gita is the timeless teaching of spiritual knowledge that originated in ancient India. The Bhagavad-Gita is frequently referred to as the "Song of God" since the words Gita and Bhagavad both mean "Song" and "God," respectively. It is fascinating to see how this book illustrates the idea of going above and beyond. Lord Krishna instructed Arjuna to "do your duty without thinking about the result" in this book. Going the Extra Mile is possibly best described in this statement alone. Arjuna was commanded by Lord Krishna to act morally upright and according to religious principles. Since you cannot predict the future, you should not consider the repercussions when doing morally. You might or might not succeed in your goal in the end, but thinking about it over and again will just make you feel weak and preoccupied and increase your chances of failing.
Napoleon Hill may have recognized the value of this old text when he wrote the principle of "Going the Extra Mile" as one of the requirements for success.
The Rewards Of Going Above And Beyond Are Explained By Nature
Everyone is aware of how hot water is at 990C. really warm We also know that water starts to boil at a temperature of 1000C. and turns into steam. Additionally, steam has more power and can move an entire trainload of passengers. Consider the fact that hot water only needs one degree more to be powerful enough to operate a train.
One degree is significant. Making just a little more of an effort can make the difference between winning and coming in second place. the distinction between accomplishing your aims and failing to do so. When you go above and above, you have that power. People who are successful perform all that is required of them and then some.
4. Applied Faith
"The mind has no limitations except those which conflict with the laws of nature", said Napoleon Hill in his chapter Applied Faith. Your chances of success will significantly rise if you think and behave as though you already have all you desire in life. What are some limiting ideas that you need to let rid of because they don't serve any useful purpose for you? What do you need to believe in order to advance in your life, you could ask?
5. Learning from Adversity and Defeat
Napoleon Hill once said, "Often, opportunities come disguised in the form of misfortune or temporary defeat." In other words, treat challenges and failure as nothing more than opportunities for growth and signs that your plans need to be adjusted. When you encounter a setback, consider the new avenues for achievement that your new life circumstances are providing for you. Another saying that applies to this concept is this one: "Look for the seed of an equivalent benefit in every failure." Attempt to approach life from the perspective that it occurs for you, not to you.
The Advantages of Losing
• Losing exposes and destroys unhealthy habits, freeing up your energy for a new beginning with better ones.
• Losing replaces pride and vanity with humility, opening the door for more peaceful interactions.
• When you lose, you must evaluate your financial and spiritual assets and obligations.
• Losing challenges you to exert more effort, which improves your willpower.
Bodybuilders are aware that it isn't sufficient to simply yank the barbell up; it must also be lowered twice as slowly as it was raised. Resistance training is based on this idea; it demands more control and energy than the flashy work of actually raising the weight. Your resistance training may be defeat. To train yourself to achieve even greater and more powerful development the next time, go back to where you started each time with intention and focus on the process.
Your Mentality About Losing
This introduction has emphasized numerous times that mastering defeat depends on your attitude toward it. You may only consider it to be a loss or a chance to gain. Shakespeare's Julius Caesar, in which the assassin Brutus says the negative attitude toward defeat:
There is a tide in the affairs of men,
Which taken at the flood, leads on to fortune;
Omitted, all the voyage of their life
Is bound in shallows and in miseries
6. Pleasing Personality
A pleasing personality is one that normally treats others with respect and friendliness. This law does not advocate becoming a pushover and people-pleaser. But if you want to succeed in life, you'll probably need to network with other successful people who are farther along than you are in their pursuit of their objectives. They must love being with you in order to develop relationships with you.
Things to Think About
1. The best mental attitude to have in any circumstance is a positive outlook.
2. If you are sincere in your intentions, it will strengthen all of the other components of your attractive personality.
3. Every situation has a proper and improper time.
4. Your most valuable asset is courtesy, and it is totally free.
5. Your mental attitude is reflected in your emotions, which you can control, direct, and
complete command.
6. Creating a beautiful personality requires constant effort to enhance endearing qualities and
removing undesirable features.
7. Your personality encompasses all you have control over, including your intellect, body, and soul, making it both your greatest strength and weakness.
8. A smile is free and improves your appearance and mood.
9. The three little words "if you please" have enormous power.
10. Make someone else happy in order to be happy!
11. What does a charming personality entail? a captivating personality
12. Without a strong, honorable foundation, no one can have a charming personality.
13. Decide to live a joyful life! People who are happy and those who are unhappy merely differ in attitude!
---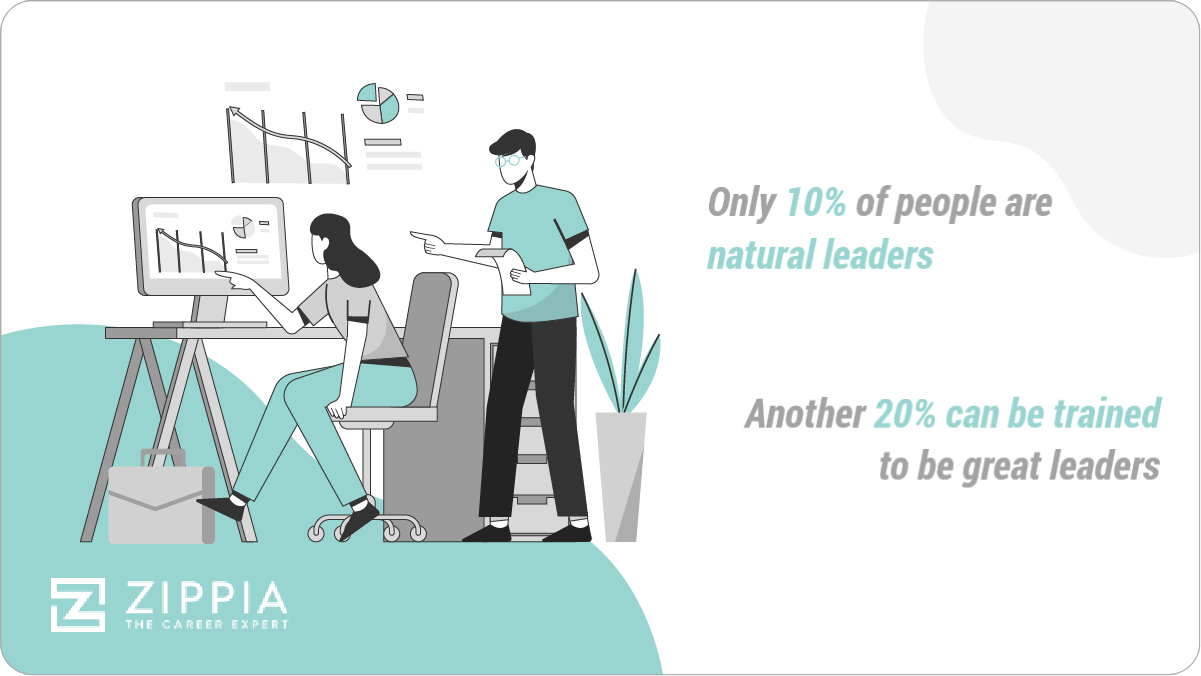 ---
7. Personal Initiative
One of the most crucial traits you need to possess to be a great leader or entrepreneur is personal initiative. This behavior entails initiating significant tasks and seeing them through to completion. Never hold off on doing anything vital if you need to get someone's approval or external affirmation.
8. Creative Vision
Creative vision is the practice of picturing the things you want most and the steps you need to take to get them. "All successes, all earned riches, have their starting in an idea," said Napoleon Hill.
9. Positive Mental Attitude
A positive mental attitude is the practice of always seeking the good in life, especially in the face of failure and adversity. Additionally, in order to pursue our objectives with a clear mind, we must learn to alter our thoughts when we begin to experience unpleasant feelings.
Trust that there will be adequate solutions for all of your difficulties, but be aware that they might not always be what you want. Rely on the accomplishments of others to serve as a constant reminder that any setback is surmountable. The greatest inventor ever lived, Thomas Edison, had only three months of formal education; millions of people were inspired by Helen Keller, who was blind, deaf, and unable to speak. A clear major objective is more powerful than any restrictions.
Accept constructive criticism rather than responding negatively to it. Accept any chance to find out how people perceive you, and use it to evaluate your own strengths and weaknesses. Encourage criticism instead of avoiding it. Form a mastermind alliance with people who share your commitment to the success principles.
Talk about your development and ideas to benefit from a much larger spectrum of experience. Always try to stay upbeat during these talks. Understand the differences between hoping, desiring, wishing, and being fervently desirous to achieve your goal. You can only be driven by a strong desire that can only be stoked by having a good outlook on life.
10. Enthusiasm
Enthusiasm is the practice of focusing your life on the things you enjoy most in order to maintain your energy levels. To keep pursuing your goals in the face of failures, you need a lot of energy and excitement.
---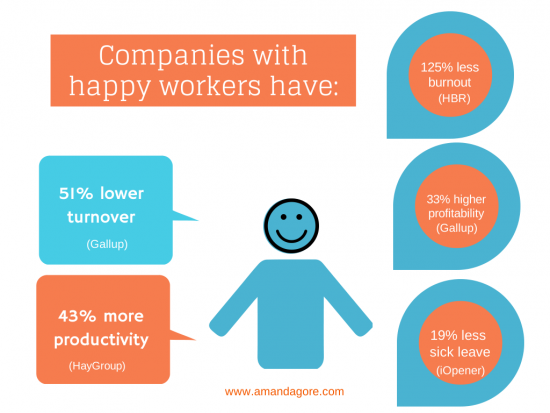 ---
11. Self-Discipline
Self-discipline is the practice of abstaining from actions that will cause you more harm than good. Avoid negative habits that can cause you to stray from your objectives. This one might be a little subjective.
12. Accurate Thinking
Accurate thinking is the practice of creating judgments and ideas that are supported by verifiable facts and evidence. Avoid prejudices and presumptions that might lead you to make poor choices.
13. Controlled Attention
Controlled attention is the practice of setting priorities with your time and attention so that you can keep your attention on what is most crucial and useful. You would require controlled attention to devote at least 20 to 40 hours per week to establishing your side business if you had a full-time job plus one.
14. Teamwork
Teamwork is the process of collaborating with others to achieve a common objective. Your need for talented people to assist you in achieving your objective will increase as it becomes greater and more ambitious.
15. Maintenance of Sound Health
Maintaining Sound Health is the practice of eating well and regularly exercising to keep your energy levels high.
16. Budgeting of Time and Money
Budgeting of Time and Money refers to the practice of setting aside time each day to advance toward a specific primary goal and saving and investing money to maintain a steady increase in your financial situation.
17. Establishing Positive Habits
Establishing Positive Habits is repeatedly practicing positive thought and behavior patterns until they become automatic and self-moving.
---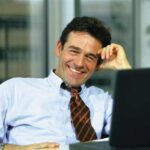 Utilizing the 17 Laws of Success: 3 Tips
Remember that the first four laws are thought to be the most crucial and will probably produce the quickest results.
It could be helpful to focus on mastering one of these principles in your daily life per week in order to integrate them all into your personality.
Any of these laws can be combined with another to produce an even more potent idea. Look through these laws once more, and then use your creativity to identify the two that, if combined, would have the greatest immediate impact on your life. To begin with, consider how much your life would be affected if the "Going the Extra Mile" law and the "Definite Major Purpose" law were merged.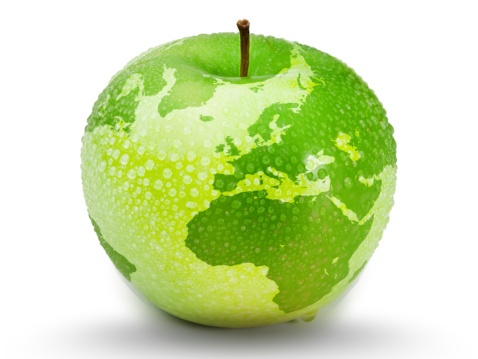 Executive Summary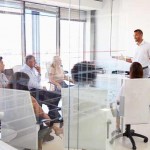 Chapter 1: Definiteness of Purpose
To start, there are 17 fundamental success principles that must all be used in some combination for a person to achieve the goal of his significant activity. To start, this workshop will mention the most crucial. No one has ever succeeded without using it, hence it is at the top of the list of the 17 principles of achievement. It is known as the Definiteness of Purpose Principle. If you examine any individual who is regarded as having achieved lasting success, you will discover that he or she has a clearly defined major goal, a strategy for achieving it, and spends the majority of his or her attention and energy to achieving it.
Everyone aspires to have money, a successful career, notoriety, and recognition; but, the majority of people never move past the "wishing" phase. People who are adamant about getting what they want in life go beyond hoping for it. They turn their desires into a Burning Desire and support it with consistent work carried out according to a well-thought-out strategy.
---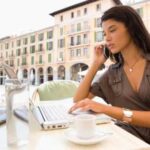 Chapter 2: Mastermind Alliance
The mastermind alliance is the second of Napoleon Hill's 17 principles of success. According to the mastermind principle, impossible activities can be accomplished by two or more people working in perfect harmony to achieve a specific goal. According to Napoleon Hill, using a mastermind alliance allows us to access and utilize the knowledge, stature, skills, and money of others. Nobody can succeed for the long haul without using the master mind alliance. According to Napoleon Hill, master mind is the ability to coordinate effort and knowledge in a spirit of harmony between two or more persons in order to achieve a specific goal. Engineers, mathematicians, technicians, and several other technocrats helped great entrepreneurs like Thomas Alva Edison and Henry Ford succeed. They just applied the master mind alliance approach and utilized other people's skills. Three friends going to the gym together and encouraging each other to attend every time one is feeling bad will serve as a fairly easy illustration of the mastermind principle. According to Napoleon Hill, the mastermind is the key to success, and we can utilize it to unlock the door to the accomplishment of our stated major life goal. The greatest approach to accomplish really large goals is through mastermind alliances, yet most of these alliances have historically failed.
---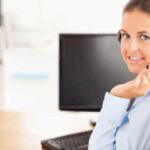 Chapter 3: Going the Extra Mile
This behavior involves going above and above what is required of oneself while maintaining a cheerful attitude. To receive anything, we must first give. The Law of Reciprocity serves as the foundation for the idea of going above and beyond. According to the Law of Reciprocity, if you offer someone something, they will feel compelled to give you something in return. A QQMA formula was used by Napoleon Hill to clarify this idea. Let's look more closely at the QQMA formula.
QQMA Formula
a) The first part of the QQMA formula, "Quality of service you provide," tells us how well we are doing when we serve others. We must not merely make a token effort to assist others. You must give your all when serving the other people.
b) Amount of services provided: We must not restrict our services to a small group of individuals. Always strive to make the biggest impact possible with your work.
c) Your mental attitude while providing services: We must provide services with a positive attitude. Only if we serve others with a positive mental attitude can we experience positive energy.
Twenty years of suffering and Putting the Extra Mile Rule to the Test:
When Dr. Napoleon Hill made the decision to work for the richest man on Earth for a period of twenty years without pay, he put the idea of going the extra mile to the test and found it to be effective. In the beginning, friends and family members dubbed him an idiot and advised him to get his mind checked. But Dr. Napoleon Hill persisted in his research because of a strong conviction, and as a result, he was able to develop what is arguably the best personal achievement philosophy in the entire world.
Summarizing the essence of the "going the additional mile" principle for all aspiring business owners, startups, and organizations: this one principle is sufficient to eliminate, terminate, and wipe out your entire competition, and you will certainly achieve the grand success by truly starting to think & grow rich if you consistently apply it with the right mental attitude.
---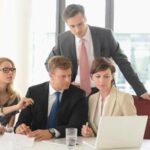 Chapter 4: Applied Faith
When a desire comes from one's deepest beliefs and draws those emotions, it also draws faith. You need to believe that a wish will come true in order for it to be fulfilled. A desire begins to take on a physical form when you have genuine faith that it will come true. Even on a subconscious level, people who feel unworthy of love frequently find themselves in a cycle of relationships that they somehow undermine, despite the fact that they may appear to be the victims in it. This is a result of our own ingrained views.
If you want a desire to come true, believe in it and have trust that it will, since our beliefs have such power that they almost always do. You must genuinely feel that you deserve what you want and that it will soon be yours. Wishes come true because of trust. If you find it difficult to believe, keep repeating affirmations that the wish will be fulfilled. If you repeatedly saying something, eventually it will start to ring true and the concept won't seem so strange.
Keep an eye on your thoughts, and when you notice a trend of self-limiting thinking, choose specific affirmations and repeat them to disprove the limiting beliefs.
---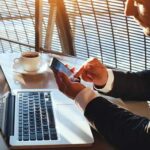 Chapter 5: Learning from Adversity and Defeat
What if we had the power to alter every instance of difficulty and failure that occurred in our lives?
You may…
Napoleon Hill has such a wonderful way of encouraging us to accept and alter our perspective of whatever is going on in our lives at any given time.
"Every adversity, every failure, every heartache carries with it the seed of an equal or greater benefit." – Napolean Hill
The good news is that until we accept it as such, there is no such thing as defeat. Napoleon Hill claims that the finest use is to ensure that we adopt a Positive Mental Attitude toward what we otherwise would perceive as "failure" as we navigate the ups and downs of life. Our perspective on everything in our lives will alter if we recast it as simply a "temporary defeat" — naturally.
It's astounding how failure or defeat offers a lesson that can only be learned via defeat and how we may use this lesson to our advantage in life.
Keep in mind that what is not fixed will eventually happen again. Only once it is accepted as failure does defeat turn into a destructive force! Therefore, it is always a blessing when acknowledged as imparting some necessary lessons.
What can you do to address a situation in your life where you may feel defeated right now? You'll be pleased you took a moment to reframe it, so stop right now!
---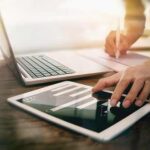 Chapter 6: Pleasing Personality
Your distinctive brand is your personality. It determines whether you are successful in marketing yourself or not. There are more than 30 components, all of which are in your control. Your mental attitude is the most crucial element, and it must be positive in order to draw others to you.
Flexibility, the capacity to restrain and channel your excitement, and sincerity of purpose are other crucial elements.
Test your personality against these barriers to attractiveness: interrupting others, sarcasm, vanity, not listening well, finding fault, confronting people without justification, offering unsolicited advice, grumbling, and a superior attitude, as well as poor posture and attire.
There is a reason why you're unpopular, and you can fix it.
---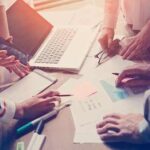 Chapter 7: Personal Initiative
Self-starters make good managers
Good managers, at any level, don't wait to be ordered to do something if it needs to be done. If it falls within their purview and they have the power to act, they just do it.
If there is any doubt over their authority to take action, they draw attention to the issue, recommend a course of action, and request permission. If it falls entirely beyond of their purview, they diplomatically urge those who do possess the necessary power to take action. The key is that those with initiative feel it is their own obligation to start something when it needs to be done. Others could be as capable and willing to put in a lot of effort, but they lack the motivation to get things moving on their own.
Why do some people balk at taking ownership of making any changes or initiating new initiatives? One of the numerous causes is the worry about taking the fall if the project doesn't succeed. Another, and perhaps the most regrettable, explanation is that they don't see it as an essential component of their work.
The behaviors of many recently promoted managers show this attitude to be very evident. New managers may consider themselves to be nothing more than communication channels between their bosses and subordinates when they are suddenly put in the position of giving people directives as opposed to merely following someone else's. They receive instructions from their employer, which they then relay to their coworkers.
That might be ideal as a starting point. However, managers who never rise above this level are failing to fulfill their obligations.
Self-starters are a must for good managers. They prepare for the demands of their jobs ahead of time and don't rely on their superiors to think for them. Without needing to be prompted, they take on the task of creating innovative concepts and techniques within the confines of their authority.
Simply said, managers are compensated for their ideas and initiative in a given field. That is the essence of leadership. They are expected to provide it by organizations, supervisors, their coworkers, and everyone else. They aren't performing their duties if they don't do it.
---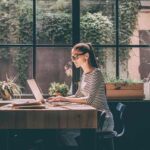 Chapter 8: Creative Vision
Many businesspeople misunderstand what being innovative actually entails. They typically discuss creativity as if only artists and filmmakers possess it in any kind of meaningful amount or quality.
Even though this point of view is widespread, it doesn't mean that the observation is true.
On September 19, the well-known self-help author Napoleon Hill will republish his previously unheard-of book How to Own Your Own Mind. According to the publisher, it was "originally compiled in 1941," after which it was lost. Whatever transpired is back and is worthwhile reading.
Hill lays out a methodical approach for realizing a creative goal in it. Anyone who invests the time and effort should be able to make it work. The narration is greatly aided by the parts from the author's Q&As with steel mogul Andrew Carnegie (who was then the same business world star as Microsoft founder Bill Gates is now).
The main issue is that in order to be creative, you must produce something. That is to say, if you have a "crazy wonderful idea" that you believe may "transform the world," but you don't act on it, all you have is a dream. Even worse, you probably won't do anything.
The majority of people stop their ideas there. And that makes perfect sense because it might be challenging to wrap one's hands and head around the challenge of making that creative idea a reality. To be truthful, pursuing any worthwhile objectives might often seem like attempting to gain a sliver of a foothold while scaling a sheer glass wall; there seems to be nowhere to begin.
Hill offers assistance here as well, though. He simplifies the entire procedure by segmenting the creative process into manageable steps. There are numerous steps, but a few stick out as something that many seem to overlook.
---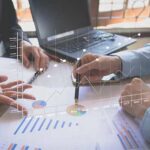 Chapter 9: Positive Mental Attitude
Success is not something that just happens. Success is a science that can be learned. The good news is that the "science" itself is straightforward, doesn't call for a formal college background, and costs nothing, allowing almost anyone to succeed. And you already have the only tool you need to start applying the science of success to living the life you want: your mind.
The only thing we have total control over is our minds. It has the potential to be either your greatest asset and ally or your greatest liability and enemy. It's a matter of preference. You can choose to use your mind's power to achieve the success you see, or you can allow it to rule you and experience needless delays, chaos, confusion, difficulties, and possibly everlasting failure.
Your choice of thought has a direct impact on how you see and deal with other people, opportunities, challenges, and the environment around you. You can first perceive success and then take it by taking charge and control of your thoughts to form the habit of having a positive mental attitude (PMA). A success mindset known as a PMA ensures that you will achieve the highest levels of mental, physical, spiritual, and financial success. It equips you with the mental fortitude required to achieve a balanced life of prosperity and well-being.
"A positive mental attitude is a must for all who wish to make life pay off on their own terms. Nothing great was ever achieved without a positive mental attitude." –Napoleon Hill
Keep your thoughts focused on the things you want in all aspects of your life if you want to reach a PMA. Avoid letting your mind form negative thought patterns that will work against your ambitions.
You can see opportunities in every contact and situation with the help of a PMA. Additionally, it keeps your mind open to new ideas, fresh information, and innovative approaches. The most crucial benefit of a PMA is that it provides you with the steady flow of inspiring ideas, motivation, and passion that you need to achieve and maintain success.
---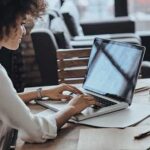 Chapter 10: Enthusiasm
An attitude that inspires and motivates someone to take action for the task at hand is called enthusiasm. It spreads quickly and negatively impacts everyone who comes in contact with the enthusiast.
Similar to how an automobile's engine is to a person, enthusiasm is the essential driving force in a person. It gives outstanding leaders the ability to motivate their followers with excitement; it is the most crucial element of salesmanship; and it is, by far, the most important element of public speaking.
If you work with enthusiasm, your work won't appear tedious or difficult. Your entire body will be so energized by enthusiasm that you can work twice or three times as much without getting tired while just needing half the usual amount of sleep.
The life energy that revitalizes your body and helps you create a vibrant personality is enthusiasm.
While some people are naturally enthusiastic, others must learn it—fortunately, this is a reasonably easy process—while some are born with it. Start by doing the work or rendering the service you enjoy the most. Nobody can stop you from deciding for yourself what your Definite Chief Aim in life will be, even if money or circumstances force you to work a job you don't like for a while. Nobody can prevent you from developing strategies for realizing this goal. Nobody can also stop you from combining your plans and enthusiasm.
---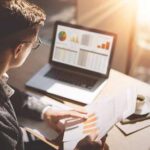 Chapter 11: Self-Discipline
The Composition of Your Mind
There are six departments in your mind, each of which is under your conscious control. You can better grasp self-discipline if you understand these departments.
There are six departments:
1. The ego. where willpower comes from. With the authority to overturn, alter, alter, or completely delete the work of all other departments, it serves as the equivalent of a supreme court.
2. Emotions. The motivation that propels your ideas, plans, and goals into action is created here.
3. Reason. Here, the results of your imagination and emotions are correctly weighed, judged, and evaluated.
4. Imagination. Here, you develop concepts, strategies, and tactics for achieving your goals.
5. Conscience. Here, you put your ideas, plans, and intentions to the test of moral justice.
6. The memory. This serves as a repository for all of your sense perceptions, inspiration from Infinite Intelligence, and recordings of all of your experiences.
---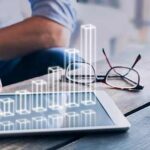 Chapter 12: Accurate Thinking
Examine Your Thought Processes
One of Napoleon Hill's 17 Principles of Success is accurate thinking. According to his advice, you should decide what you want to do, figure out how to go about doing it, and then go toward that goal with a clear, upbeat consciousness.
According to Mario Leo in Business Horizons, there are a few "types" of thinking that can be helpful in a number of situations.
• Lateral Thinking: Look away from the target and think laterally. Make an effort to let go of your preconceived notions of how things should be and give new alternatives a fair chance.
• Recursive Thinking: Look for what you are not seeing with recursive thinking. Concentrate on the importance of the information you omitted from your analysis of a problem.
•Reflexive Thinking: Consider that you are the one who is thinking. What impact do your personal skills, experiences, and preferences have on the way you are approaching the situation?
• Playful Thinking: Take pleasure in the act of thinking. Keep your ideas in proper perspective. Keep your sense of humor about yourself. Be mindful that life is more important than business.
Believe Big!
There were four distinct advertising appeals in one issue of a significant national journal to pique the interest of serious, ambitious salespeople:
• The slogan of one of the advertisements said, "THINK BIG!" "This is an opportunity for a salesperson who can think through a problem,"
• A offer from one of the biggest firms in America stated, "You can become tomorrow's major success story."
• "Thinking salespersons wanted" was another exhortation to possess both drive and aptitude.
• Another national corporation also declared, "We want three people who can think their way to the top."
These four announcements' startling resemblance in terms of their core appeal is impressive. Each one extended a warm welcome to those who can reason their way to higher sales volumes. Why?
The "work too hard" and "think too little" mentality that some of us in the intriguing, complex selling field exhibit may be the cause of the problem.
---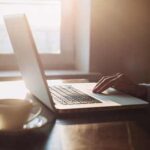 Chapter 13: Controlled Attention
We choose an object for our controlled attention after deciding on our main goal. People advise against putting all of your eggs in one basket, but we must do just that and focus all of our efforts on safeguarding one basket. The practice of focusing our attention in a chosen direction is known as controlled attention. It provides a crucial support for other Napoleon Hill success ideas. We can achieve great success by focusing on a single concept. Manufacturer of electric vehicles is Tesla Motors. In less than ten years, by focusing all of its efforts on the production of electric vehicles, it has generated enormous wealth for Elon Musk and other stakeholders. Intel improved its semiconductor designs and met customer demands. Intel concentrated on chip manufacture and greatly increased shareholder value. Whatever your business, paying careful attention to your main goal is crucial.
Controlled Attention And Additional Success Principles
You may train your mind to attract just the things you want and remove distractions by concentrating on controlled concentration. You may entirely get rid of opposing feelings like self-doubt, envy, greed, jealously, and hatred by having controlled attention. As a result, you will be better able to direct your focus to a single, overarching goal.
---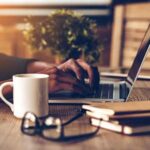 Chapter 14: Teamwork
The majority of us are aware of the importance and advantages of teamwork, but it is sometimes an elusive phenomenon. Trust, open communication, selflessness, and a shared objective are necessary. If one team member has hidden self-serving goals, trust and communication will never be developed to the point where it will push you toward your goal.
With that lack of trust, effective communication is impossible. It's common for good intentions to be misinterpreted, or worse, exploited as a weapon in the struggle of office politics. Progress is slowed down by poor communication, and outcomes are often ignored.
Like grinding gears in a machine, selfish motives-based mistrust slows down teamwork and leads to abnormal wear and tear that exacerbates issues and makes it more urgent to "break down" and "rebuild" the team. The portions of the team that are useful and functional end up being harmed or deleted because the leader frequently fails to recognize the true source of the conflict on the team.
Keep an eye out for anyone on your team who talks the talk, claims to walk the walk, but is really just putting sand in the gears.
---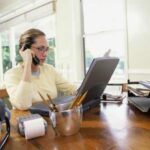 Chapter 15: Maintain Sound Health
Starting the Day Off Right – What you do during the day is influenced by how you start it.
Do you begin slowly? If so, do you enjoy it or do you wish you could get going quickly? If you set your mind to it, you can jump start each day with all the energy and speed you want.
How? Tom Hopkins, a sales trainer, provides six "early morning" tips at his seminars. They are from the Think and Grow Rich study that Napoleon Hill carried out fifty years ago.
1. Play upbeat music or inspirational CDs. Play uplifting cassette tapes to improve your mood. To avoid hearing bad news, stay away from the radio. Set things up the previous evening. Hopkins chooses his morning listening material the night before because he believes in programming. Before going to bed, he puts a little stereo on the nightstand and loads it.
2. Get in the zone using your own words. Hopkins occasionally experiences jet lag while traveling. He therefore recorded a recording on which he says, "Okay, this is the most lovely day you've ever experienced. You're going to meet the appropriate individuals today at the perfect time and location for the benefit of everyone. Hopkins, you've got to get moving; the people coming don't have to put up with your feelings. You have to give them a show."
3. Promote optimistic thinking. Hopkins is of the opinion that you cannot be optimistic about some aspects of your life while being negative about other aspects. Either optimism or pessimism will prevail.
4. Be kind to yourself. That can be done for you by a lot of people. However, only you are aware of what a wonderful person you are. The finest person you know is you. Recognize that. Feel it very much. You must start by loving yourself.
5. Give compliments freely. Don't belittle your partner or kids. Some folks don't realize how often they do this. It's frequently done to keep the other person in check. However, insults harm a family in the same way as tearing bricks out of a wall harms a structure.
6. Workout. Because you will only have one body, take good care of it. It takes three workouts a week, every other day, to keep your body in shape enough that your emotions and physical well-being won't distract you from your thoughts.
7. Hopkins requests that everyone commit to engaging in some form of physical activity on the first afternoon of his three-day seminars. A 76-year-old guy bounded in on the second day of one session and said, "Tommy, I'm doing great. I began my fitness regimen."
"What's that?"
"I'm determined to perform one push-up each morning!"
He won't get physically stronger from that one push-up, but it could be the beginning of a program of physical activity that increases over time. Any form of activity starts a rising spiral. You develop more mental fortitude, which encourages more physical activity.
---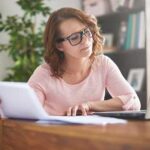 Chapter 16: Budgeting of Time and Money
Drifters and Doers
Your attitude toward time is influenced by how you feel about life. On this issue, there are essentially two camps of people.
Doers:
• Have a clear major goal.
• Control resources and conditions
• Consider each concept carefully before implementing it or rejecting it.
• Take initiative and responsibility
• Take note of their errors.
• Go above and beyond
• Manage their behavior
• Display optimistic mental attitudes
• Use their self-confidence to succeed.
• Form mastermind groups to share expertise and broaden their network
• Identify their areas of weakness and take action to strengthen them.
Drifters:
• Lack a life objective
• Are governed by external factors, such as resources scarcity.
• Change your perspective on life frequently depending on what's in style this week or what the man on TV says.
• Avoid opportunities and place the blame for one's circumstances on others.
• Continue to make the same mistakes
• Only take action necessary to get by.
• Allow their routines to rule them.
• Possess a gloomy outlook on life
• Never take any action to make their position better.
• That TV guy can teach them everything they need to know.
• They wouldn't recognize a flaw if it bit them.
---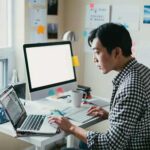 Chapter 17: Establishing Positive Habits
All of our habits, both good and bad, are founded on the rule of nature. This rule is an essential component of the 17 success key concepts because it enables you and everyone else to activate an irresistible force that causes your goals and objectives to be achieved nearly automatically through the action of your habits. This is the "Cosmic Habit Force" since it is the law that gives everything that moves throughout the cosmos definiteness of activity. It sets the life cycles of all living things, from the tiniest insects to the largest animals, and it preserves the stars and planets in their usual positions. With the exception of man, who has been endowed with the means to make his own habits, choose his own interests, and direct his own course in life.
Every living creature is connected by a "Cosmic Habit Force" that is lower on the intelligence scale than man and is known as instinct in humans. However, man has the capacity to surpass these rigid patterns—by which lesser forms of life exist—and create his own. The only thing over which man has full control and direction is this privilege. It's also fascinating to note that the creator never bestows wealth on humans without also providing them with the means to use it whatever they desire.
"Cosmic Habit Force" has both a possible benefit and drawback, just like every other natural law. Hypnotic rhythm refers to this law's unfavorable use. Accordingly, among other possible outcomes, it fastens on people that by failing to focus on the things we want in life and thereby acquire the power of "Cosmic Habit Force," in attending to these desires, the law automatically acts through the negative hypnotic rhythm feature, fixes our minds on the things we want to avoid, and attracts to us the material counterpart of these desires.
---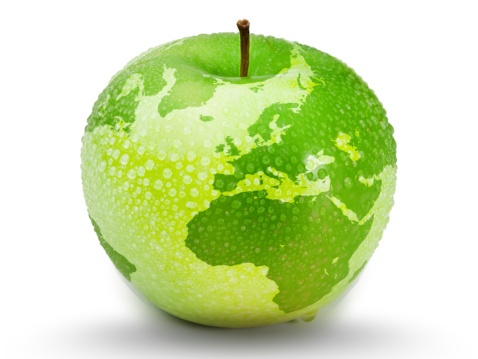 Curriculum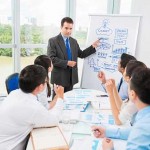 Project Success – Workshop 1 – Key Principles
Definiteness of Purpose
Mastermind Alliance
Going The Extra Mile
Applied Faith
Learning from Adversity and Defeat
Pleasing Personality
Personal Initiative
Creative Vision
Positive Mental Attitude
Enthusiasm
Self-Discipline
Accurate Thinking
Controlled Attention
Teamwork
Sound Health
Budgeting of Time and Money
Establishing Positive Habits
---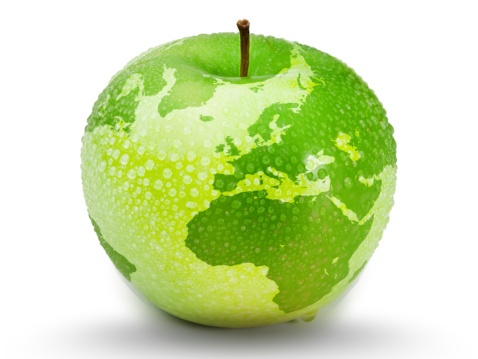 ---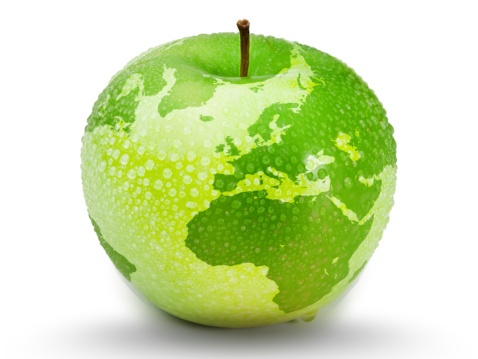 Preliminary Analysis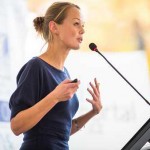 Online Article
By David Baccarini
Project Management Journal
December 1st, 1999.
" The Logical Framework Method for Defining Project Success
Abstract
Project success is a core concept of project management but its definition remains elusive. The project team must have a clear understanding of their project success objectives. This paper uses the logical framework method (LFM) as a foundation for defining project success. Using LFM, four levels of project objectives are identified: goal, purpose, output, and input. It is proposed that project success consists of two components—product success and project management success. Product success deals with goal and purpose; project management success deals with outputs and inputs.
A review of the project management literature provides no consistent interpretation of the term "project success." McCoy (1986) observes that a standardized definition of project success does not exist nor an accepted methodology of measuring it. Wateridge (1998) notes that "very few people in the past have thought seriously about the success criteria." Similarly, Wells (1998) laments the lack of attention given to defining success except in quite general terms. This paper proposes the use of the logical framework method (LFM) to provide a detailed framework for defining and understanding project success. Importantly, the author proposes that it is common for project management literature to confusingly intertwine two separate components of project success—product success and project management success."
If you would like to know more, Click Here
---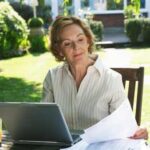 Online Article
By Li-Ren Yang, Chung-Fah Huang & Kun-Shan Wu
International Journal of Project Management
April 2011.
" The association among project manager's leadership style, teamwork and project success
Abstract
This study aims to examine whether the impact of teamwork on project performance was moderated by the following data class variables: industry sector, total installed cost, owner regulation, initial site, team size, complexity, project type, and international involvement. Additionally, this study also investigated the relationships among the project manager's leadership style, teamwork, and project success. To address the primary aims, a questionnaire-based survey was used to measure the project manager's leadership style, teamwork, and project success in terms of schedule performance, cost performance, quality performance, and stakeholder satisfaction. The analyses suggest that increases in levels of leadership may enhance relationships among team members. The results also indicate that teamwork exhibits statistically significant influence on project performance. Finally, the findings suggest that project type has a moderating effect on the relationship between teamwork dimensions and overall project success.
Introduction
In order to respond rapidly to market needs and increase profits, the best companies are constantly searching for proven practices that offer a competitive advantage. These companies generally avoid practices that do not provide some proven added value. Several studies have shown that the role of a project manager is critical to project success. However, the literature on project success factors has largely ignored the impact of a project manager and his or her leadership style on project success (Turner and Muller, 2005). Even though some practices have been adopted and others abandoned, however, no empirical study has been done on the associations between project leadership style and teamwork. In addition, there has been no comprehensive industry-wide study on the impact of teamwork on project outcomes. This lack of information regarding leadership benefits along with uncertain competitive advantage from teamwork has resulted in a manager's reluctance to adopt different leadership styles.
Some project managers develop a particular leadership style in an attempt to achieve the goals of a project. These project managers are also examining teamwork for ways to improve project success. However, since the benefits of leadership behaviors can be rather intangible, this has slowed or prevented the implementation of leadership theories. Accordingly, the impact of leadership behaviors on project performance has been one of the major issues for both industry and academic fields (Keller, 1992, Kendra and Taplin, 2004, Turner and Muller, 2005). In order to understand the benefits, there is a need for quantification of the benefits derived from leadership behaviors. Research on leadership behaviors and theirs associations with project performance should offer tangible evidence of advantages from adopting a certain leadership style. Although researchers in a number of disciplines outside of construction have suggested that leadership style is becoming increasingly critical to project success, there is limited research in the construction context (Giritli and Civan, 2008, Sunindijo et al., 2007, Ozorovskaja et al., 2007, Chinowsky et al., 2007). There is a need for more comprehensive empirical evidence that evaluates the benefits associated with the project manager's leadership style and, more specifically, its associations with teamwork and project performance.
This study attempts to fill this void of empirical evidence by identifying the associations between leadership style, teamwork, and project success. The purpose of this research is three-fold. The first objective of this study was to investigate the effect of the project manager's leadership style on teamwork. The second objective was to assess the impact of teamwork on project success. The third objective was to examine the moderating role of project type in the relationship between teamwork and project performance. Moderating variable is a second independent variable that is included because it is believed to have a significant contributory or contingent effect on the originally stated independent variable–dependent variable relationship (Cooper and Schindler, 2008). The research attempts to determine whether project type would moderate the relationship between teamwork and project success. In other words, the analysis shows the relationship between teamwork and project success for different types of projects. Additionally, the analyses of the project manager's leadership style and relationships with teamwork and project performance are based on an industry-wide survey performed between May and August 2008. A data collection tool was developed to assess the project manager's leadership style, teamwork, and the performance of projects in the Taiwanese construction industry."
If you would like to know more, Click Here
---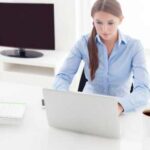 Online Article
By Hassan MM, Bashir S, Abbas SM.
Project Management Journal
April 1st, 2017.
" The Impact of Project Managers' Personality on Project Success in NGOs: The Mediating Role of Transformational Leadership
Abstract
This study examined the extent to which project managers' personality determines project success through the mediating mechanism of transformational leadership. The context of the study was nongovernmental projects that focused on education and health. Data were collected from 170 project managers who were engaged in 10 different programs in various areas of Pakistan. Based on the post-positivism approach and a specific deductive design, the results of the study indicated that Extraversion, Agreeableness, and Openness to Experience were direct positive predictors of project success, whereas transformational leadership acted as a mediator of these relations. One of the personality dimensions (i.e., Conscientiousness) had only an indirect effect on project success through transformational leadership. No relation was found between Neuroticism and project success. The theoretical and practical implications for project management are also discussed.
Introduction
O ver the last few decades, project success has been the main focus of the project management literature (Prabhakar, 2009). Researchers' renewed interest in this domain can be attributed to the fact that despite high failure rates, more and more organizations are switching to project-based structures (Flyvbjerg, Garbuio, & Lovallo, 2009; Jugdev & Müller, 2005; Meredith & Mantel Jr., 2011; Zwikael & Smyrk, 2012), meaning that 30% of the world economy relies on project-based systems (Turner, Müller, & Dulewicz, 2009). Even when organizations are not entirely project-based per se, they do have temporary organizations within them in the forms of assignments, task forces, programs, and so forth (Bakker, 2010). Various factors contribute to project success, including project managers' characteristics, the compositions of project teams, project size, top management support, organizational structure, and external environmental factors (Belassi & Tukel, 1996). However, an important problem in the extant project management literature is its limited focus on the psychological factors that contribute to project success. One such factor to which an abundance of literature in other types of organizations has been devoted is personality, which has been shown to have multiple organizational outcomes, such as job performance (Barrick, Mount, & Judge, 2001; Blickle et al., 2013; Morgeson, Reider, & Campion, 2005; Rothmann & Coetzer, 2003), organizational commitment (Kumar & Bakhshi, 2010), learning in the workplace (Hassan, Bashir, & Mussel, 2015), and job satisfaction (Judge & Bono, 2001; Judge, Heller, & Mount, 2002). Nevertheless, the predictive power of project managers' personality vis-à-vis project success has yet to be thoroughly tested, barring the few exploratory studies that have used the Big Five personality traits (David Strang, 2011; Thal Jr. & Bedingfield, 2010) and the Myers-Briggs Type Indicator (MBTI) personality types (Cohen, Ornoy, & Keren, 2013; Creasy & Anantatmula, 2013; Madter, Bower, & Aritua, 2012). Lately, the type taxonomy of personality has lost its weight compared with the trait approach due to pitfalls in the scoring of the former. Thus, researchers now tend to prefer trait measures over type measures (Asendorpf, 2003; Bess & Harvey, 2002; Furnham & Crump, 2005; McCrae, Terracciano, Costa, & Ozer, 2006; Pittenger, 2004)."
If you would like to know more, Click Here
---
---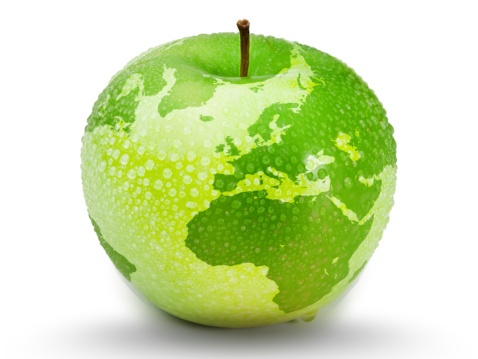 Course Manuals 1-17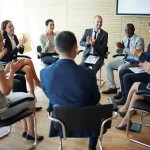 Course Manual 1: Definiteness of Purpose
Definiteness of Purpose: What Is It and Why Is It Important?
"A man without a definite major purpose is as helpless as a ship without a compass." – Napoleon Hill
What if you suddenly found $10,000,000 in your bank account? What would you change about today. And when We say today, We don't just mean today in general; We mean now. Right now, right after you finish reading the next word. How would you respond? Never considered it before? Have you ever considered what your life might be like if you already had the wealth you are now pursuing?
"If you cannot see the end of the journey, you cannot plot the course to that destination."
Your life's work and mission are crucial. Everyone is at this place for a purpose. Each of us has a mission to complete as well as something to say to the world. However, a great deal of people just aimlessly drift through life, changing jobs and romantic partners. Too many people have regrets about all the things they never did as they lay on their deathbeds. Most people have these thoughts when lying powerless and unable to stand up and work toward goals, but they rarely express them aloud.
What then is your life's purpose? What do you consider to be your primary goal in life? What brought you here? What are your top priorities in terms of achievements? What are you prepared to offer in exchange for them?
Imagine your impending demise. We are aware that this is morbid and nobody wants to think such things. But eventually, we will all pass away. Which of the following would you most regret not having done by now? In other words, what would you wish you had accomplished if you were on your deathbed right now? List everything. NOW!
Without deciding on a clear major purpose for your life, you cannot respond to these crucial questions. Not only is it important to provide answers to these questions, write them down, and create a plan with deadlines to reach your objectives, but you should also be aware that you live in a historical period in which you have the opportunity to achieve success on a scale that has never been seen in human history.
---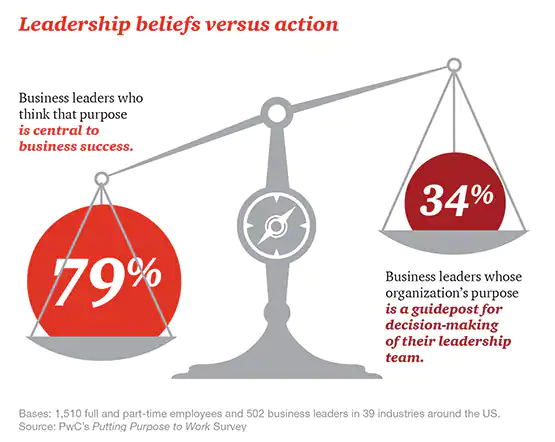 ---
Today's dreamers have more information and technological resources available to them than ever before in human history. Are you prepared to recognize and take advantage of the chances that are available? You have to be flexible. You have to be open to trying new things. Change cannot make you fearful. There has never been a better time to be a pioneer than right now! A huge and diverse panorama of possibility is before you, just waiting for another willing participant to join the party.
What is your mission, your overarching goal? And how do you intend to achieve that goal? Will a Burning Desire support those plans? Are you prepared to make sacrifices in order to obtain your heart's desire? Don't live your life aimlessly like the majority of people. Plan your route to the place the All-Powerful Creator has placed in your heart. Find out who you are and why you are in this place. It is now! Act now! There won't be a tomorrow for some people. Make sure to make the most of today.
---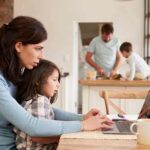 The Hardest Step From Poverty To Wealth Is The First One
All wealth and material possessions that anyone earns by self-effort start with a distinct, focused mental image of what is desired. The subconscious mind eventually takes control of that image once it has grown to obsessional proportions or has been compelled to do so. After that, one is drawn toward the physical representation of the mental image or is guided in its direction. Before we wrap up, We'll return to this subconscious mind topic a number of times because it is one of the key elements in the making of all exceptional accomplishments.
Some people have long wondered why men with little or no education frequently succeed while men with substantial education frequently fail. If you look closely, you will see that big successes come from realizing and applying the way that nature helps men translate their goals and objectives into their material and financial equivalents. The mental attitude that fuels one's ideas and plans is a characteristic of mind.
The amount of time it takes for one's mental attitude to start attracting the material and financial requirements of one's primary goal depends entirely on the type and scope of one's desires as well as the amount of control one maintains over his mind to keep it free of self-imposed limitations, fear, and doubt. This kind of control is achieved through ongoing awareness, which involves clearing the mind of all unfavorable ideas and leaving it open to both the input and the constraints. This kind of control is achieved via ongoing watchfulness, which involves clearing one's mind of all unfavorable ideas and leaving it open to the inflow and direction of Infinite Intelligence. A hundred dollars' worth of purposefulness, for instance, can be translated into its counterpart in a few days, or perhaps a few hours, or even a few minutes, whereas a million dollars' worth of purposefulness might require a lot longer time, depending in part on what was required in exchange.
Determining the precise time required to deliver the service or the equivalent in value one wishes to supply in exchange for the object of that purpose allows one to properly specify the time required for translating a specific purpose into its physical or financial counterpart.
In order to convince you that there is a clear connection between giving and gaining, We hope to be able to do so before we wrap up by outlining the key concepts of achievement. In general, men receive wealth and material possessions as a result of some kind of beneficial service they have provided.
The only way to guarantee that a certain goal will be fully achieved by the forces of natural law acting through human minds is to first create a cause for that goal's realization through helpful service provided in a spirit of harmony.
Without any external or artificial assistance, a trained mind is capable of holding and acting upon a specific major aim. When dealing with a clear major aim, the untrained mind needs something to lean on. The greatest strategy for someone with an unruly mind is to write down a thorough explanation of their main goal and then develop the practice of reading it aloud at least once every day. Writing down one's main goals requires one to be very explicit about what they are. The act of habitually reading cements the nature of the goal in the mind, where the subconscious mind may take it in and act upon it.
The value of money is not in its simple possession but rather in the use to which it is put. In general, a man who earns his own money also gains some of the necessary knowledge about how to use it effectively.
If you want a concrete example of this logic, consider what happens to a child who is raised by wealthy parents and is instilled with the belief that working hard to amass wealth is not necessary from a young age. We are not aware of a single incident where a youngster raised in this way came into contact with his father's commercial prowess and accomplishments. Money is a blessing that must be earned; it cannot be given as a gift.
---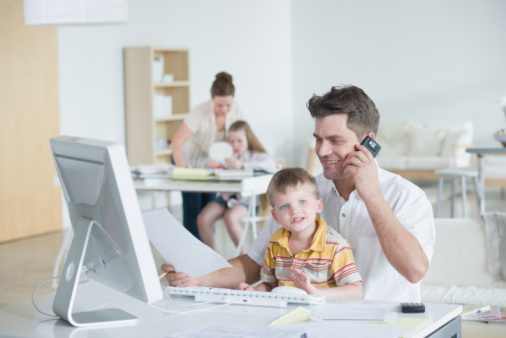 ---
In America, there are more opportunities than in all other nations combined to amass wealth in exchange for good service. This is a brand-new nation. We have only used a portion of our resources. Every day brings fresh initiatives that pave the way for hundreds of new avenues of opportunity: now, it's the automobile and aviation industries, which are still in their infancy. Their growth creates doors for thousands of talented, ambitious, and imaginative young men.
The only opportunity we will lack is the inventiveness, independence, and initiative that will be required to lead this nation into the future. The entire world is looking to America for fresh concepts, new technologies, and fresh openings for talent and creativity. You will see that this is only the beginning of an era with incredible possibility on every hand if you look around you.
---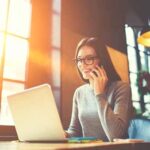 Course Manual 2: Mastermind Alliance
Introduction
How do you succeed in the chaotic world of today?
It frequently seems like the universe is against you. But what if you had a team behind you? a group of individuals that could counsel, inspire, and support you?
Mastermind groups have demonstrated their efficacy in a variety of situations, including financial and emotional support.
The greatest businessmen in history have employed masterminds.
A mastermind is more than simply a cheerleader squad. It's not just a brainstorming session either. A mastermind must have a singular goal in order to qualify as one. What does that serve? How do you make a choice? How do you get folks to join a small group that has the same goals?
Important people have written on the value of joining a mastermind group for their success. It is mentioned in books written by the illustrious Napoleon Hill, the author of the timeless Think and Grow Rich, and the man behind Chicken Soup for the Soul, Jack Canfield. It will be mentioned on podiums during lectures all across the world.
But hardly often, if ever, is the formation and management of a successful mastermind group discussed.
---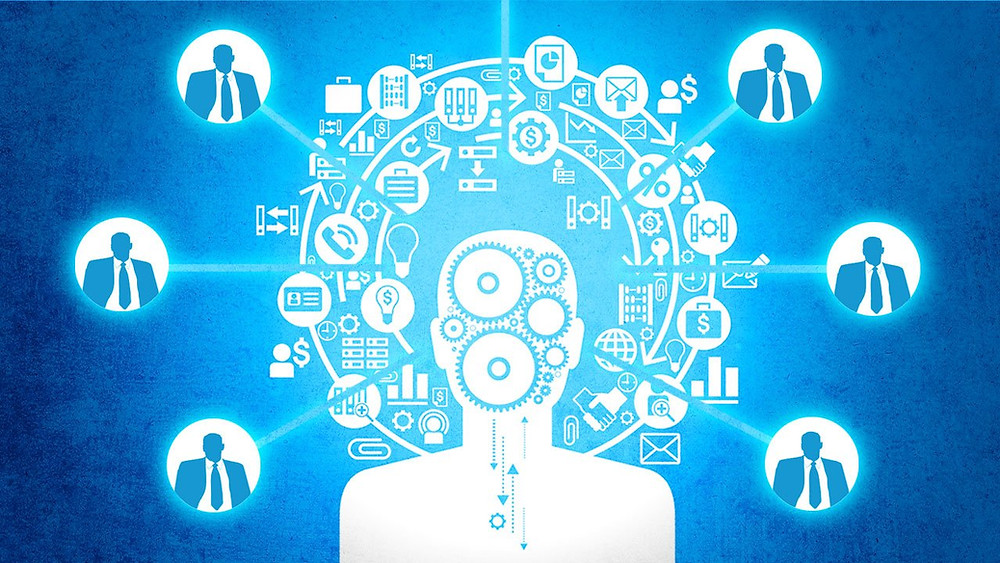 ---
Values of the Mastermind by Napoleon Hill
Value 1: Sharing Skills
This is the secret of our brilliant alliance's success. Every participant must be willing to contribute their talents. By contributing their abilities to the mastermind alliance, members can increase their knowledge, income, or sense of fulfillment. However, sharing skills is the best method to form a fruitful genius partnership, regardless of what they get from it.
Value 2: Accountability
Accountability is a core value because each and every alliance member is responsible for carrying out certain duties. If the alliance fails, everyone will be held accountable, and we all know that no one is responsible for anybody else's actions.
Value 3: Adding Value for others
We must also enrich the lives of others. As members of the alliance, we are required to pass our abilities to others and to do our best to do so. In addition, we must make an effort to learn from others' experience and expertise. We must assist our team members whenever they come to us with issues since that is how we give value to other people's lives.
Value 4: The Spiritual Component
According to Napoleon Hill, when two or more people work in perfect harmony, they unlock the potential of unlimited wisdom. This infinite intelligence functions similarly to a strong intuition or a sage counselor. The mastermind concept provides us with unbreakable security against failure, but only if we use it for everyone's benefit.
So what is a mastermind alliance?
And how does one get started?
---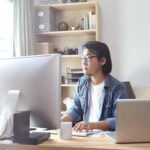 A Mastermind Alliance: What Is It?
Never doubt the power of a small, thoughtful, committed group of people to make a difference in the world. It is the only object that has ever done so, in fact.
The History of Mastermind Groups
A mastermind alliance is what Napoleon Hill described in his seminal work The Laws of Success as "two or more minds working actively together in perfect harmony toward a common definite object."
That short quote is just the beginning; there is much more to it.
Hill believed that one of the secrets to success was having a mastermind group. But the concept wasn't created by Hill. It's unfortunate that some attribute the concept to Hill since they then disregard all of global history and all of its innumerable mastermind success stories. In fact, the foundation of much of ancient Greek and Roman society was laid by such societies.
Others think Hill's mentor, the well-known businessman Andrew Carnegie, is where the mastermind alliance first started.
Carnegie, who went from being a penniless Scottish immigrant lad to being the richest man in the world, learned the value of the mastermind while working as a young messenger for a Pittsburgh telegraph company.
In order to escape a life of menial labor in factories, he accepted a job offer from the O'Reilly Telegraph Company in 1819. The post gave Carnegie the opportunity to see firsthand the business operations of manufacturers, bankers, merchants, and other businesspeople.
Young Andrew quickly gained as much knowledge as anyone about Pittsburgh's business issues. He was aware of everyone's business plans, partnerships, and financial transactions due to the messages that were relayed through his hands. Additionally, he was familiar with each major company's rates, terms, and orders for goods and services.
By the time Carnegie was 17 years old, he had completed his business school and understood the value of alliances in the workplace. He surrounded himself with individuals who knew more than he did throughout his ascent to the top.
Many people assert that Chicago's "Big 6" was the first mastermind group:
• Andrew Carnegie
• William Wrigley Jr. (the founder of Wrigley Chewing Gum)
• John R. Thompson (owner of a chain of lunch rooms)
• Albert Lasker (owner of the Lord & Thomas ad agency, then the largest advertising agency in the world)
• Robert McCullough (owner of the Parmalee Express Company)
• William (John Hertz) Hertz and Mr. William C. Ritchie (the owners of the Yellow Cab Company.
None of these men had a college degree or other financial advantages.
All of them were self-made men who acquired their wealth without having significant starting capital or credit.
All six of the individuals were not partners in a legal partnership, with the exception of the two owners of Yellow Cab.
They created the group exclusively to receive input on their concepts.
They occasionally assisted one another in an emergency to secure funds.
But this wasn't Carnegie's first brilliant team by any means.
He founded the Webster Literary Society with the intention of debating contemporary issues with four of his friends. The Original Six, a new group he founded in the 1850s, accompanied Carnegie on his visits to Europe as well as serving as his mastermind group.
Later, after relocating to New York, he joined salons where he expanded his networks both personally and professionally and furthered his studies.
It's almost impossible to attribute the idea of a mastermind to a single person when you study ancient history.
Despite their efforts to popularize it, it is obvious that neither Andrew Carnegie nor Napoleon Hill came up with the concept.
---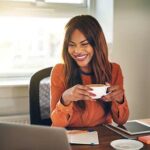 Current Perspectives on Mastermind Alliances
Modern leaders and speakers are also aware of the benefits of mastermind groups.
"You can have whatever in life you desire, if you'll simply help enough other people get what they want," is a suitable quote from renowned sales trainer and motivational speaker Zig Ziglar.
You may accomplish considerably more when you work in a mastermind group with other people.
Napoleon Hill thought that if you looked at any remarkable success in business, finance, industry, or any field, you could always identify someone who had organized a mastermind group as the driving force behind the achievement.
---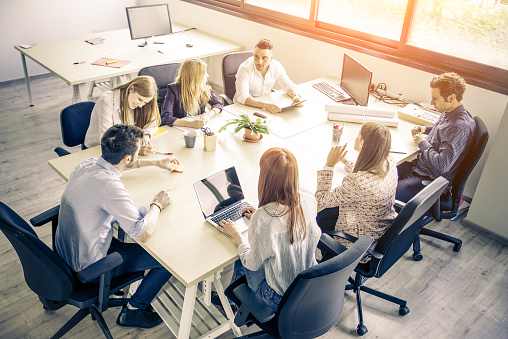 ---
THE Knowledge of Groups
The agenda of a mastermind group belongs to the group, although participation from every member is essential. Your peers provide you with comments, assist you in coming up with fresh ideas, and establish an accountability system that keeps you motivated and on course. You build a network of receptive coworkers who will collaborate with you on brainstorming sessions to take the team to new heights.
You pick up a lot of knowledge that can aid you in both your personal and professional life. Your mastermind group actually functions as an impartial board of directors.
The fundamental tenet of mastermind groups is that collaboration allows for more to be completed in less time. People regularly get together in an accepting environment to exchange ideas, opinions, and information.
A group is more intelligent than an individual, according to James Surowiecki, who makes this point in his book The Wisdom of Crowds. "If you can assemble a diverse group of people who possess varying degrees of knowledge and insight, you're better off entrusting it with major decisions rather than leaving them in the hands of one or two people, no matter how smart those people are." he writes.
We all have the capacity to view the world from our own particular perspective. By including more people, the group is better able to pool their brains and develop what some refer to as "the third mind," or the ability to perceive things from a novel and fresh perspective.
The essence of information is processed by this collective third mind, and it is here that ideas are crystallized from thoughts. The "Aha!" moment also happens there. We cannot accomplish this on our own as individuals since our perspective can be distorted by our myopic outlook. The opportunities for expanded thinking are limitless as a group with a more impartial perspective on the universe.
---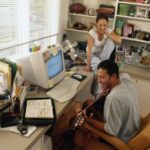 Course Manual 3: Going The Extra Mile
The Extra Mile Formula
Compound interest will eventually be earned on your investment if you provide more and better service than you are compensated for. Every helpful service you provide will inevitably bloom and bring you a bountiful crop.
The idea of going above and beyond is not one that can be put into practice in a few simple steps. Instead, it is a mindset that you must cultivate in order for it to permeate all you do. It's tied to a subdued but potent mental attitude. The examples that follow will illustrate this mentality and highlight the specific advantages it offers. Keep in mind that the finest recommendation you can provide is the one you give yourself by providing excellent service with the proper attitude.
---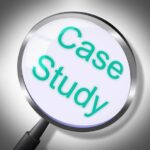 Case Study
Thomas Edison's sole associate
Edward C. Barnes has a strong work ethic but limited finances. He was adamant on teaming up with Thomas Edison, the brightest thinker of his time. His unkempt look amused the office staff when he unexpectedly showed up at Mr. Edison's office, especially after he revealed that he had become Mr. Edison's partner. Never having a partner, Edison. However, due to his persistence, he managed to land an interview with Edison and a handyman job as a result.
Barnes' tenacity pleased Edison, but it wasn't enough to persuade him to take the uncommon step of making him a partner. Barnes, on the other hand, spent years maintaining and fixing machinery until he overheard Edison's sales team giggling over the latest invention, the dictaphone.
It would never sell, they claimed. Why not use a machine instead of a secretary? However, Barnes the handyman leapt to his feet and exclaimed, "I can sell it!" He was hired. On a handyman's income, Barnes pounded the pavement of New York City for a month. He sold seven devices by the end of the month. When he returned to Edison with ideas for expanding sales of his machines across the nation, Edison made him his only partner in the dictaphone business.
Why did Barnes matter so much to Edison? Only Barnes was willing to publicly express his faith in Edison's work and to act on that conviction despite the fact that the inventor had thousands of people working for him. He didn't ask for a lavish expense account or a high salary either. Barnes attracted attention to himself by going above and beyond what is expected of a handyman. He was the only Edison employee to provide this service, and as a result, he was the only one to realize the enormous rewards for himself.
---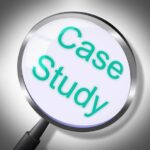 Case Study
The Nordstrom Phenomenon
The Nordstrom family created a chain of department stores known across the nation for service and readiness to go above and beyond for their customers after beginning as a modest shoe store in Seattle in the 1920s. Even many years after the initial purchase, a garment may be returned if it does not meet expectations. In order to locate an item in the size and color a consumer requests, sales representatives will make calls to branches across the nation. One woman even offered to send a customer's Mother's Day card on her behalf after hearing that she had overlooked it.
Store managers realize that a commitment to the customer so strong puts them vulnerable to abuse. Clothes are purchased, worn only once, and then returned. Special orders are placed but never picked up. Some people appear to view Nordstrom salespeople as their personal gofers. It is irrelevant. As a result of providing service that is so superior to that of any other department store in the nation, Nordstrom has attracted a lot of devoted customers. In an economic environment where major retailers like Macy's, Bloomingdale's, Marshall Field, Sears, and J. C. Penney were closing locations or laying off staff, Nordstrom continued its slow and steady expansion coast to coast, never opening a new store until it was certain that it had gathered a team of staff members committed to its own brand of going above and beyond service.
---
The Rewards of Going Above and Beyond What You're Paid For
Being aware of all the various advantages can help you because going the additional mile can be difficult.
The Law of Increasing Returns
Your extra service will be returned to you substantially doubled in both quantity and quality. Think about a farmer who plants a wheat crop. He would be wasting his effort if he only harvested one grain of wheat for every grain he planted. Instead, every successful grain creates a stalk and a sheaf that are covered in numerous other grains. Although some do not sprout, getting back many times as many wheat grains as one seeded is not one of the issues a farmer may encounter.
And this applies to everything you do in providing the service. If you deliver a service worth $100, there's a good chance you'll get paid not just $100, but potentially ten times as much—providing you did it with the appropriate mental attitude. You generally won't receive anything in return if you do extra service out of anger or resentment. It's as if the farmer planted his wheat on the highway rather than a productive field. And if you merely provide your service with an eye toward your own gain, you might only receive a poke in the eye.
---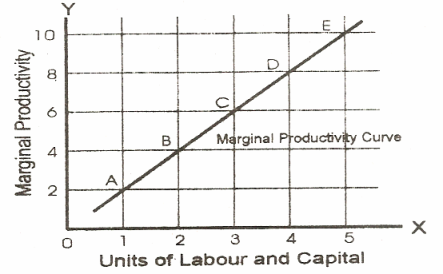 ---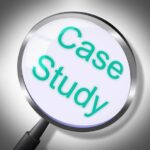 Case Study
An elderly woman entered a department shop in Philadelphia one rainy afternoon. One sympathetic young man inquired if he could help her while the most of the clerks chose to ignore her. He didn't try to sell her something she didn't want and he didn't turn his back when she said she was only waiting for the rain to stop. Instead, he delivered a chair to her. The woman thanked the young man and requested his card after the rain stopped. After a few months had passed, the store's proprietor received a letter requesting the sending of this young guy to Scotland to take orders for the furnishing of a full castle. The old woman for whom the clerk had offered a chair was the letter's author. She was also the mother of Andrew Carnegie. The young clerk had already packed his bags for Scotland by the time he became a partner in that department store. All because he had exhibited a small amount of consideration and civility when no one else would have, this was the outcome of the Law of Increasing Returns.
---
The Law of Compensation
Every action you take will result in a similar outcome thanks to the Law of Compensation. To take advantage of this, you must always give the greatest service you are capable of, regardless of whether you will receive instant payment or not, even if it initially seems that you won't.
From this point on, the problem is not some unintended benefit, as what may result from giving a chair to an elderly person. Honesty and sincere effort are what it comes down to. People who are dishonest and lazy try to get something for nothing or for far less than they should. It will catch up to you if you decide to increase your prices while cutting out on service in order to increase your earnings.
This lesson has to be hard-learned by AT&T. It did nothing to give its clients any additional benefits, therefore its charges kept rising. Deregulation, MCI, and Sprint all came together, and wham! Thousands of customers started changing their long-distance plans. However, AT&T rapidly realized its mistake, reduced its prices, and started presenting creative package deals. Although it still has fierce rivals, it has a good understanding of the Law of Compensation.
Jim Clayton, a builder of mobile homes, is the opposite. When Hurricane Andrew ravaged South Florida, his business, Clayton Homes, was already expanding quickly. New mobile homes were urgently and greatly needed. Clayton could have increased his pricing dramatically, imitating the actions of many Florida business owners. Instead, Clayton Homes increased its output while maintaining constant prices. The Law of Compensation ensured that the business still turned a profit on its offerings while also giving thousands of South Florida homebuyers a good reason to think of Clayton Homes when making their subsequent purchases.
While there may not be as many spectacular examples in your everyday life, your paycheck is the most obvious. If you are unhappy with its size, keep in mind that you are not entitled to any further pay until you start providing services for which you are not currently getting compensated.
Ask yourself why the Law of Compensation doesn't seem to be functioning if you are certain that you are already putting in more work than you are getting compensated for. The unfortunate reality is that the majority of people don't have a clear goal beyond earning a paycheck. They put in a lot of effort, but no matter how hard they try, the wheel of fate keeps turning right past them. What are you doing to demonstrate that you demand and expect more than you currently receive?
---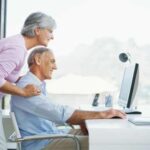 Course Manual 4: Applied Faith
The Applied Faith is the third of Napoleon Hill's 17 success principles. The fact that this is our greatest advantage has long gone unnoticed. We can access and draw power from the great force that created us and governs the entire universe through this channel. Although many people associate faith with religion, we can also use faith in the workplace. He asserted that the subconscious mind is incapable of thought. Our self-talk used to be believed by our subconscious. He added that employing the autosuggestion principle, repeated commands or affirmations to our subconscious mind can induce or generate the state of mind known as faith. A strong prayer is the foundation of applied faith, which is a firm belief in our goal or purpose. While asking God for assistance, express your thankfulness for your benefits. Before acquiring full control of our brains, we must first cultivate and maintain applied faith, which is a mental attitude.
Six Riches and Applied Faith
The key to unlocking the treasure trove that can lead us to the six types of wealth is applied faith. The benefit of fully controlling our brains is those six treasures. These six blessings are:
1. Good health
2. mental calm
3. A project you are passionate about.
4. Lack of anxiety and dread
4. Lack of anxiety and dread
6. Abundant material wealth of your own choosing
---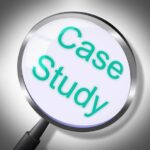 Case Study
People who are unsuccessful frequently notice the hole in a donut but used to disregard the surrounding donuts. Even though they can see the hole, successful people concentrate on the doughnut. Henry Ford successfully created a production-ready engine by applying this idea to perfection. He used to spend 12 to 14 hours a day in a factory, and in his free time, he created the engine. He used to work on his engine for 4-5 hours in his garage and only relax for 4 hours. With very little starting money and education, he succeeded as an industrialist because he had faith in his goal. The majority of us are under the four horsemen's complete authority as hostages. Poverty, fear, ignorance, and superstition are the "four horsemen." The key to releasing ourselves from these four horsemen's power is applied faith.
---
Applied Faith Opens Doors
"Wisdom of times consist of knowing what to do next." – Herbert Hoover
Napoleon Hill emphasised that in order for circumstances to work out in our favour, we must take proactive measures to make them so. Our ability to open doors is guided by our faith. When we have the will to succeed and the conviction that it will be for our benefit, the wisdom of Infinite Intelligence shows us the way.
---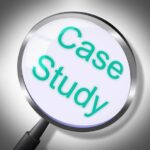 Case Study
Trammell Crow's secret ingredient is "Applied Faith."
What does it take to become chairman of the biggest real estate corporation in the US, a business with more than $14 billion in real estate holdings, for a man who worked his way through night school and was the fifth of eight children born into a Depression-era poor family?
For that individual—Texas developer Trammell Crow—faith is a crucial component, both in his own ideas and in the ideas of others.
Crow thinks that all successful firm is built on solid concepts. The secret to success, he told Esquire's Bob Greene in an interview, is having good ideas and having faith in them.
---
Without Self-Doubt
Negative thoughts and the past, in his opinion, are wasteful to dwell on. Crow muses about some decisions for a long time; it may even take months for him to start a project. He considers a concept "as a cow considers its cud."
However, once he makes the choice, he "no longer has self-doubts"; after that, "that's it."
What were some of Crow's key business concepts?
• Construction on speculative land: While the practise is widespread today, when Crow first started, lenders would only extend financing to developers who had secured significant tenants with long-term contracts. Crow convinced financiers to accept the building and the land as security.
• Landscaped warehouses: Prior to Crow constructing his own extensive network, warehouses were all constructed in long rows, with loading docks at the front and executive offices at the back. Crow positioned the offices in front (with huge windows) and the ugly loading docks to the side, and he landscaped the area around each building with trees, flowers, and well-kept grass.
• Atriums: While sitting with his wife in the palazzo's main outdoor plaza in Milan, Crow had the notion to enclose such a bright, opulent space for socialising within a structure using only a thin truss. He added the nation's first atrium to the one million square foot Dallas Trade Mart to give it a human touch.
• Quick building: Crow had structures built before the tenants were settled, the mortgage was finalised, the contractor's agreement was finished, and even the plans were finished. Because so many people trusted him, he was able to advance without encountering any obstacles.
---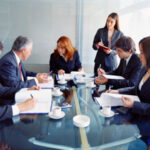 How To Develop A Solid, Applied Faith
Napoleon Hill gave the following guidelines for developing a solid mental attitude that is helpful for developing applied faith:
1. We must be aware of the goals we have for ourselves and have faith that we will reach them.
2. Whenever we reach our goals, we must express our thankfulness. Even if we don't get the results we want, we can still express our thanks. Keep in mind that possession begins in the mind.
3. Act on your own initiative rather than relying on others to do it for you. Without adopting meaningful action, applied religion has no significance.
4. Every setback must be viewed as an opportunity to bounce back. Before reaching our ultimate goal, we may experience several failures.
5. All forms of applied faith begin with a strong desire. Even after a few failures, keep moving forward.
6. Resist the urge to disbelieve. We achieve in accordance with our worldview. Successful people aim for the stars.
---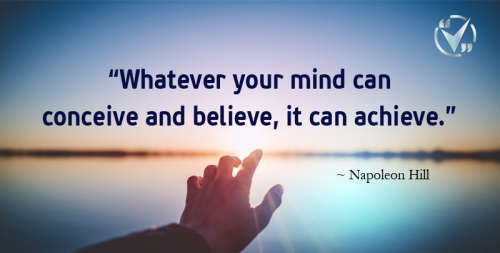 ---
Considerations of Principle 4
1. Belief in, awareness of, and harmony with the powers of the universe.
2. To be effective in achieving long-term success, faith is a state of mind that must be active and not passive.
3. You can attain whatever your mind can think and believe.
4. Quickly after closing the door of fear behind you, the door of faith will open in front of you.
5. Where you are and what you are are determined by your predominating thoughts.
6. You can direct and control your own state of mind, which is what fear is nothing more than.
7. When you train your mind to accept the Infinite, a state of mind called faith might emerge.
8. The adaption of the power acquired from Infinite Intelligence is known as applied faith.
9. The majority of anxieties are unfounded by reality.
10. If you believe you can, you can.
11. No one is allowed to undermine your belief in anything without your permission.
12. While faith won't grant your wishes, it will point out how to pursue them on your own.
Summary
Please be aware that taking initiative is the key to receiving additional guidance from limitless intelligence. Instead than saying, "I don't know how to accomplish this thing," we should instead ask, "How can I do it?" Please keep in mind that our greatest asset is applied faith.
---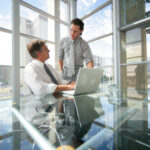 Course Manual 5: Learning from Adversity and Defeat
Your Mentality About Losing
We have urged you to look for the germ of an equal advantage in every setback you encounter throughout this book. Even if it's not always simple after a setback, this is an essential component of the science of personal achievement. Rather of waiting until you are finished licking your wounds, start working on perfecting this ability right away. Nature uses pain and failure as a common language to communicate its errors to all other living things. Animals may develop a fear of danger in order to avoid it when it recurs; you must develop humility in order to learn wisdom and understanding. Recognize that the turning point where you start to achieve achievement is typically defined by some type of failure or defeat. With this insight, you can stop viewing failure as defeat and instead see it as merely a passing circumstance that could end up being a blessing in disguise.
---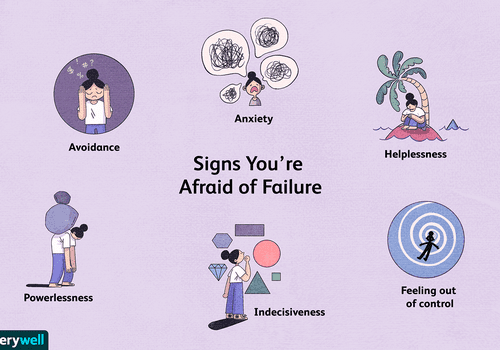 ---
Everybody Will Lose
No one who has achieved success has not experienced a failure in some way that is similar to the magnitude of his or her success. Before he discovered the recipe that worked, Edison "failed" with more than ten thousand different tries to make a light bulb. Before realising that monkey brain tissue was the best medium for growing the polio virus for a vaccine, Jonas Salk attempted a plethora of other methods. The well-known Mrs. Fields Cookies chain was started by Debbie Fields with just one location and quickly became global. In actuality, too rapidly. The company was plagued by the costs of expansion, and Fields soon found herself in serious debt. She discovered that attempting to own and manage every store was simply impossible. Instead of managing operations herself, she now franchisees them, and the business is once again successful and expanding. Failure should only be viewed as a test that enables you to understand the nature of your beliefs and how they relate to your specific main goal. Knowing this changes how you respond to difficulty and motivates you to keep working toward your objective. Unless and until it has been acknowledged as failure, defeat is never the same as failure.
Emerson said:
Our strength grows out of our weakness. Not until we are pricked and stung and sorely shot at, awakens the indignation which arms itself with secret forces. A great man is always willing to be little. While he sits on the cushion of advantages he goes to sleep. When he is pushed, tormented, defeated, he has a chance to learn something; he has been put on his wits; on his manhood; he has gained facts; learned from his ignorance; been cured of the insanity of conceit; has got moderation and real skill. Defeat, however, does not promise the fullblown flower of benefit, only the seed from which some benefit may be coaxed. You must recognize the seed, nurture, and cultivate it by definiteness of purpose; otherwise it will never sprout. Nature looks with disfavor on any attempt to obtain something for nothing.
You must be grateful when your flaws are pointed out to you because you cannot completely comprehend them until you have overcome them.
---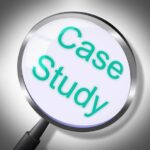 Case Study
Challenges Turn Into Blessings
In Wisconsin, Milo C. Jones ran a modest farm. At it, he was barely making ends meet when tragedy struck: a stroke left him paralysed. His family put him to bed and left him there since they thought he was a helpless ill. Jones, unable to utilise his body, decided to use his intellect. He had a thought that would soon make up for his loss very quickly.
He gathered his family and gave them the task of growing corn on his entire property. A herd of pigs would be fed with the maize. The killed pigs would be made into sausage.
Jones's sausage was available in supermarkets all over the country within a few years. It's the Jones Farm sausage you're used to. Milo Jones and his family achieved greater money than they could have ever imagined. This occurred as a result of Jones being driven by hardship to use a tool he had never really used: his thinking. He developed a clear major purpose and a strategy for achieving it. With the help of his family, he formed a cunning alliance, and together, they carried out the impoverished farmer's plan that had been made possible by a stroke. Never dwell on your losses when defeat has overtaken you. Save it to add up your assets and gains; you'll see that they far outweigh any losses you have experienced.
You might be curious as to why Milo C. Jones had to experience a crippling illness before realising the power of his mind. Others would argue that his financial recompense for the condition was insufficient to make up for his loss of mobility.
However, Jones also benefited spiritually from realising the strength of his family and the power of his own thinking. It's true that his success did not allow him to regain control of his body. However, it did give him authority over his fate, which is the pinnacle of self-actualization. He could have spent the rest of his days worrying about himself and his family while lying in bed. Instead, he was able to provide them with security that they would not have known otherwise. Like any debilitating setback, prolonged illness frequently compels us to pause, gaze, and listen. We develop an understanding of the still, little voice that talks to us from within and prompts us to consider the circumstances that have previously contributed to failure and defeat.
---
The Principal Reasons for Personal Failure
We've included the most prevalent and potent causes of failure below to help you put the losses you face into perspective. It's crucial that you don't blame yourself for having them in your life when you realise which ones have hindered you. Instead, make a decision to act against them right away.
1. The propensity to vacillate between minor goals and overarching goals in life
2. An intrusive interest in other people's business
3. Insufficient education
4. A lack of self-control that shows out as unbridled appetites and disregard for opportunities
5. Lack of ambition
6. Ill health brought on by negative thinking and poor food
7. Negative influences from childhood
8. Lack of commitment and follow-through
9. A bad attitude
10. Poor emotional regulation
11. Wanting anything free in exchange for it
12. Making decisions that aren't swift and firm when all the information needed to make the decision is accessible.
13. One or more of the following seven universal fears: lack of money, rejection, ill health, love lost, ageing, and death
14. Making a poor choice in a spouse
15. Excessive caution or a lack of caution
16. Making the wrong career or job choice
17. Spending time and money carelessly
18. Lack of restraint while using the tongue
19. Intolerance
20. A lack of harmony in working together with others
21. Disloyalty
22. A lack of inventiveness
23. Egoism and vanity
24. Want for retaliation
25. A lack of desire to go above and beyond
---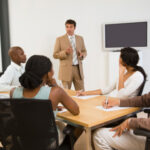 Course Manual 6: Pleasing Personality
A pleasing personality is what? And why is it important?
Whether or not people are drawn to you depends on your personality. It is the view window through which you are sharing your tale with the world and the only thing that sets you apart from other people. This serves as both your trademark and signature, serving to identify you to others. It is what determines whether you are successful or unsuccessful in marketing yourself throughout life.
The elements, features, and qualities that make up an attractive personality are listed below. Each and every one of these attributes is within your control, and that you can improve them if you have the determination to achieve.
Flexibility
Your mental attitude's flexibility, or lack thereof, is the second most crucial aspect of your personality. When you are resilient, you can adjust to any circumstance that arises during your interaction with others without losing your composure or letting yourself get angry or agitated. Just know that it would be difficult for someone to annoy or aggravate you without your permission or help because you have a consistent emotional disposition. That is important to know, don't you think? Although you cannot control the behaviours of other people, which can cause you to become upset by them, you can manage how you react to all of these circumstances by developing your flexibility. And you'll see right away that everyone in the higher performance category possesses this adaptability. They control their reactions in response to external pressure.
---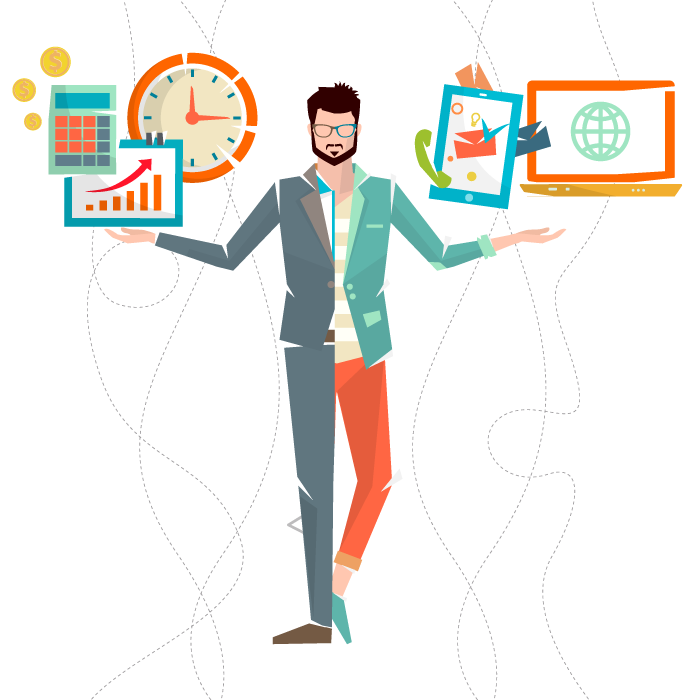 ---
How to Do It
Develop a stoic attitude; quit blaming others and take responsibility for your circumstances. Every man, to paraphrase Marcus Aurelius, "is where he is due of his own mental attitude as it is manifested through his personality"
Our actions may be hindered, but our goals and dispositions cannot be hindered. because we are flexible and adaptable. The hindrance to our acting is modified and transformed by the mind for its own goals.
Seriousness of Objective
Since no one is drawn to someone who tries to deceive others and is not honest in all contacts with others, they will be immediately identified and disregarded. Sincerity is one quality of a person's character that cannot be successfully exploited, not even by the cunningest trickster or the most skilled performer. Because there is always a telltale indicator that others can spot when someone is being sincere. All you need to do to demonstrate the veracity is to think back to a time when you encountered dishonest people. Similar to how your behaviours and expressions reveal your mental attitude, an untruthful individual reveals their front.
How to Do It
Be sincere. You get exactly what you see.
Tone of Voice
We've previously talked about tonality while discussing imagination. But to sum up, someone who has developed an attractive personality understands how to convey every emotion he feels through the tone of his words. Additionally, he makes it a point to control his vocabulary whenever he speaks because only through discipline can one become an expert at dramatising speech.
Public speech is not the only instance of this. In solitude, you can speak forcefully and practise your affirmations, which will help your subconscious mind believe that you can accomplish the goals you set for yourself. Imagine, though, that YOU are the only one in charge of what you say. If you tell yourself, "I'm going to do X," and then don't, there is no one to blame and, in addition, it plays on your subconscious mind that you are unable to carry out your plans. When you can't trust yourself to follow through, how can you ever accomplish anything in life?
---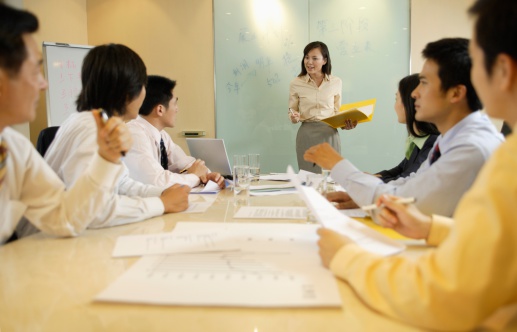 ---
Tactfulness
Saying the appropriate things at the appropriate moment is a quality of this kind. Naturally, this comes with experience, but here are some warning signs:
What to avoid doing
1. speaking when it would be more acceptable to remain silent.
2. using the personal pronoun excessively. (eg. I, my)
3. Boastfulness is a certain way to lose friends since it involves trying to come off as superior by using terms and subjects that other people are unfamiliar with. You must communicate with people on their terms and at their level if you want to sell yourself to them successfully.
4. Finding fault with the world and people in general on a regular basis is never a popular habit and does not make for a pleasant attitude. Instead of complaining about things you think are wrong, it is much preferable to focus on the situations and things that are right.
5. Others may be able to accept the practise of talking about one's medical difficulties, fears, and personal issues, but it will never make one feel welcome or pleasing. Talk about topics that interest and worry the people you are speaking to if you want to be accepted in social situations. Speaking about yourself and the topics that fascinate the other person won't ever get old for them. a fact that all master salespeople recognise and appreciate.
6. Sarcasm. Near the top of the list of behaviours that contribute to having a negative personality are those that are expressed through insinuations and poorly chosen wisecracks.
7. Frequent use of vulgar or foul language and a lack of interest in what others are saying will be observed and taken as disrespect.
8. Bringing up problems and disasters
9. One can become an unpleasant bore if they have a practise of giving unasked-for counsel to others. Free advice is typically thought to be worth exactly what it costs, which is nothing more than the willingness to listen to it.
10. Slovenliness in dress, posture, and demeanour always turns people away. As has been said, clothes do not make the man, but they do give you a very excellent start provided they are appropriate and worn correctly. Negative mental attitudes can be quickly linked to carelessness in bodily mechanics and posture.
Being a good listener is more advantageous than being a good talker since one is always likely to learn something from hearing others talk but never learns anything from hearing oneself speak.
The ability to appropriately shake hands (Not really possible at this time, but practise nonetheless. Alternatively, a fist bump may be used)
The individual who knows how to shake hands successfully will be able to convey very distinct impressions of many forms in this way. The individual who excels at the hand-shaking method has a significant advantage over the person who finds it difficult to learn.
How To Do It
Easy to understand. But first, some advice:
1. Know when to take the lead: The individual who is older or in a position of greater authority should be the one to initially extend a hand.
2. Stand and address the individual directly.
3. Before and after, extend a greeting.
4. a strong handshake
5. Shake for around 2 to 5 seconds while keeping an eye out and imitating them.
6. Keep the other hand to the side and be cautious of it.
7. Shake hands vigorously, up and down.
Reasonability Of Interest
It's been claimed that speaking well comes second to listening well in terms of accomplishment. Giving someone your complete attention when they request it is a wonderful compliment or way to show a nice personality. Potential offences include interrupting others, fidgeting, and fixating on a specific object. It would be really beneficial to be aware of people's finer details and highlight their positive traits. There is no greater complement than recognising someone's uniqueness from your previous interaction, therefore greet someone with enthusiasm and favour when you see them for the second time.
How to carry out
Be aware of the person asking for your assistance as you are listening to others. Try to recall the names and topics of other people's conversations during your second interaction.
---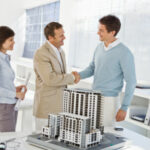 Course Manual 7: Personal Initiative
Utilizing Personal Initiative
Going the additional mile requires you to emphasise personal initiative, which is one of its main advantages. This chapter will complete your understanding of personal initiative and demonstrate how to increase that attribute in yourself through examples. There are two categories of people who never amount to anything, according to Andrew Carnegie. There are those who only ever do what they are instructed to do. And then there are some who are incapable of following instructions. The successful people carry out the necessary actions on their own initiative. They continue after that. They surpass all expectations and go above and beyond. If you want to achieve your goal, you must take the initiative yourself. You'll advance, attract attention, and seize opportunities as a result.
---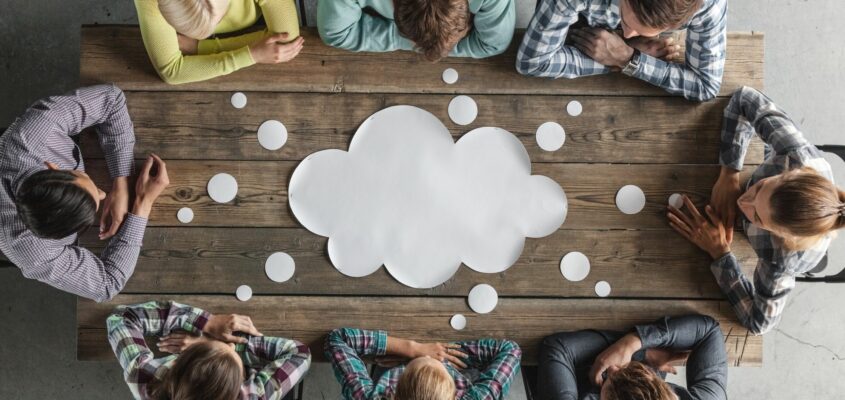 ---
The Principal Characteristics of Personal Initiative
Throughout the years it took Napoleon Hill to develop these success principles, he saw many outstanding people. The qualities that consistently showed up in his observations are listed below. Here, it's crucial for you to recognise these qualities in yourself as they currently exist and to consider ways to develop and strengthen them.
• the drive to consistently take action in order to achieve that goal
• a clever arrangement to gain the strength necessary to accomplish that goal
• Self-reliance
• Self-discipline
• Perseverance built on the desire to succeed
• a strong, well-developed, controlled, and directed imagination
• the practise of making quick, informed decisions
• the practise of basing judgments on facts rather than speculation
• the practise of going above and beyond
• the ability to create and manage excitement on demand
• a keen awareness of the details
• the ability to accept criticism without becoming offended
• knowledge of the 10 core human motivations
• having the ability to focus on one thing at a time
• accepting all accountability for one's own conduct
• acceptance of full responsibility for the errors committed by subordinates
• Possessing patience with coworkers and associates
• recognising others' accomplishments and skills
• maintaining a positive outlook at all times
• the ability to practise religion
• The habit of following through the behaviour of prioritising accuracy over timeliness
• Dependability
Many of these characteristics are probably already familiar to you. You might be thinking, "I've got that." But because each of the Seventeen Principles of Success depends on the others, you cannot fully develop one without also fully developing the others. Without putting your religion into practise, how can you grow in it? And how can you use personal initiative if you don't have a clear goal in mind? Not at all.
---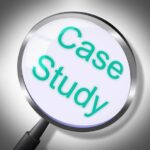 Case Study
Personal Initiative Opens Doors
When Neil Balter was contracted to construct some shelves in a closet, he was an apprentice carpenter making only $400 per week. By the time he was done and his customer expressed his appreciation for having better use of his space as well as his satisfaction with the calibre of his work, Balter had an idea. Balter founded the California Closet Company with the money received from that first grateful client.
Within twelve years, Balter had more than a hundred franchise locations across the nation thanks to the phenomenal notion of turning a cramped closet into useful space. His concept impressed other business owners so much that imitation firms sprouted up all throughout the country. And in 1989, Balter sold his business to Williams-Sonoma for $12,000,000.
Neil Balter could have been satisfied with simply becoming a carpenter. But he recognised his strengths, established a clear objective for himself, and succeeded beyond what any apprentice could have imagined.
---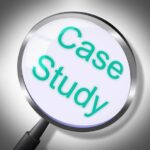 Case Study
Individual Initiative Leads to Advancement
Being your own boss may be a specific goal of yours in the future, but even if it is still a ways off, you can still benefit by taking the initiative. At Gillette, Amy Hilliard-Jones worked as a marketing strategist. She recognised an opening in a product that Gillette had discontinued as a failure: White Rain shampoo. White Rain was a simple, low-cost shampoo. Although it didn't have any fancy features, buyers who are on a budget should find it appealing. She created a relaunch campaign for White Rain, showed it to executives, and convinced them of its importance. They took a chance, and White Rain quickly rose to the top of Gillette's best-selling shampoos.
As a result, Hilliard-Jones was a no-brainer to relaunch Lustrasilk Corporation, a recently acquired Gillette subsidiary that catered to the ethnic hair care market. Moisture Max, a completely new product line she developed, was wildly successful. The Burrell Communications Group, which specialises in marketing services targeted towards African Americans for Fortune 500 corporations, currently has Hilliard-Jones as executive vice-president. She attained her current position as a result of her persistent use of personal initiative to improve the businesses where she worked. These businesses appreciated her commitment to providing service that went above and beyond the call of duty. She received the Max and Cohen Award for Excellence in Retailing from the Harvard Business School as well as recognition as one of the "Top 100 Business and Professional Women" by Dollars & Sense magazine. Amy Hilliard-Jones' self-motivation paid off with recognition, development, and the chance to pursue what she wanted.
---
Utilizing Personal Initiative
When you settle on your main purpose, that is when you should start using your own initiative. Start formulating your strategy and putting together your clever alliance. While completing these chores may change your purpose as a result of what you learn, the most important thing is to get started right away. Acting now while a plan is still viable is preferable to delaying action altogether. The opponent of personal initiative is procrastination, which, if it becomes ingrained in you at this early stage, will obstruct your every action.
Put your strategy into action as best you can, and absorb lessons from your missteps. Never listen to those who warn you that bad things are coming your way. There were many who laughed when Andrew Carnegie entered the steel industry with the aim of reducing the price of steel from one tonne to $20 a tonne. When Carnegie reached his objective, none of those people received a single cent. Seek out knowledgeable professionals and pay them for their advise if you require advice. You will receive "free counsel" from coworkers and "friends" on a consistent basis, but it will only be worth what it doesn't cost you: nothing.
Never let something outside of yourself cause you to behave. Of course, you'll need to react to unforeseen events and your rivals, but daily progress must be made in line with your own plan. Images of your successful self should be used to fuel your raging desire. So that you won't be able to relax in your chair and catch your breath when you should be following up on your previous day's job, stoke its flames so high that they burn your seat. Examine an assignment once it is finished. Is it the best you could have accomplished? What could have improved it? Why don't you go ahead and do that now? Personal initiative is the ability to be aware of any opportunity and take advantage of it as soon as you see it.
Personal initiative is undoubtedly a difficult trait to cultivate, and doing so needs a lot of mental energy. When your initiative wanes, you can rely on the principle that gives each and every one of the others life and replenishes it: a positive mental attitude.
---