Product Management – Workshop 1 (What Must Products Have to Succeed?)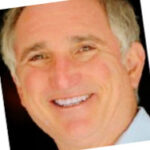 The Appleton Greene Corporate Training Program (CTP) for Product Management is provided by Professor Fradin Certified Learning Provider (CLP). Program Specifications: Monthly cost USD$2,500.00; Monthly Workshops 6 hours; Monthly Support 4 hours; Program Duration 12 months; Program orders subject to ongoing availability.
If you would like to view the Client Information Hub (CIH) for this program, please Click Here
Learning Provider Profile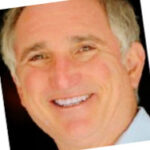 Professor Fradin has experience in building successful products and services since 1969, at organizations including Hewlett-Packard as well as Apple, where he was at the same management level as Steve Jobs.
Professor Fradin also heads a professional development company (Spice Catalyst, Inc) specializing in building insanely great products, product management, and product marketing and has trained thousands of managers throughout the world based on his experience at Hewlett-Packard, Apple, and across 75 products and services and eleven startups.
His clients have included Cisco, GameStop, Botswana Telecommunications Company, IDA Singapore, Pitney Bowes, Capital One Bank, Infosys, Cognizant, and many others.
---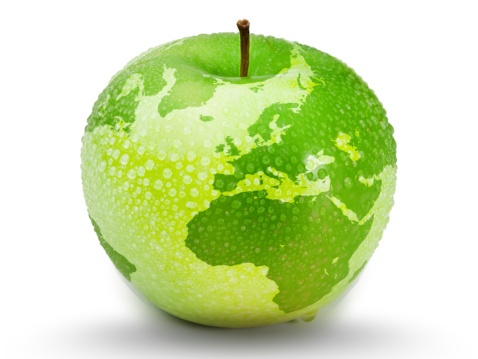 MOST Analysis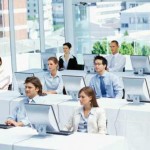 Mission Statement
The mission of this workshop is to set the stage for the following 47 workshops in terms of understanding the rate of product failures and its associated cost. Also to understand what is a product and who is the person, the product manager, that is responsible for the product.
Another part of the mission is to learn about the six keys to product success.
First is the product market strategy which contains such elements as what is it that the customer wants to do, how do they do it, when do they do it, why do they do it, where do they do it, and how satisfied are they with the way it is being done now and how important is getting that thing done.
Additional elements are:
• Design thinking the process and how to do it, innovation: what is it and where does it come from,
• The value proposition or the product/market fit or what is the product going to do for the customer,
• Customer research and
• How to conduct it via observation, interviews, surveys and if big data is available the analysis of it,
• Market research including sources both first hand and second hand,
• Product positioning that is a stake in the mind of the consumer about the product and its relationship to competing products,
• Distribution channels that is how will the product be distributed: direct, through distributors, retailers, manufacturing representatives,
• Features/advantages/benefits: what features does the product have, what are the advantages each feature has over the competitor's product and what are the benefits of each feature to the customer,
• Pricing strategy like a cash cow, skimming, gross profit, training plan in terms of who needs to be trained on what topics and by when and where, and
• Product roadmap laying out the development of the product and/or product line into the future
Lastly, the mission is to understand that product success is not just about technology.
The overall mission is for the participants to be able to have a structure or framework around which they can plan and implement what is necessary for a successful product or service.
The other 47 workshops go into these topics in greater detail.
---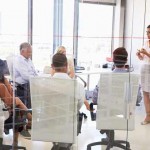 Objectives
1. Understand the size and causes of product failure
2. Learn what is a product and a service and their differences and similarities
3. Learn about the role of the product manager in the success of the product
4. Learn the six keys to product success
5. Understand what goes into a product market strategy
6. Understand the importance of repeatable product development processes
7. Understand the importance of having the right information at the right time for product success decision making
8. Understand how important it is to understand your customers and to learn what it is that they want to do
9. Learn the key competencies or skill sets that your employees need to have in order to help ensure product
10. Learn about the information technology, software products, and systems that can be used to. track product management processes and success
11. Understand that success is not just the technology
---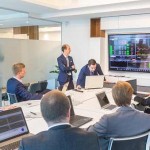 Strategies
1. Read the section related to product failure
2. Read the section related to what is a product?
3. Read the section related to. the role of the product manager and discuss with the class Including how the role In your organization is similar or different?
4. Read about the six keys to product success and be able to articulate them
5. Read about the key elements of a product market strategy
6. Read about the importance of a repeatable product development process in order to avoid product failure
7. Review what product information is currently available and identify the steps necessary to acquire the additional information that is needed
8. Read about the process to learn about what your customer wants to do.
9. Read about the list of competencies required for product success and identify which of those you currently have and those in which you need additional training
10. Identify current systems and tools being used in the management of your product or service and which ones you should consider adding
11. Read about why technology is not the only factor in product success
---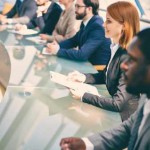 Tasks
1. Select a product that recently failed and identify the factors that contributed to its failure. Identify what things could have been done to have helped predict success.
2. Identify five products and five services add decide whether or not they are a product or a service.
3. Based upon the role of the product manager described in the workshop discuss what additional responsibilities and authorities should be added or removed to your current product manager job description
4. Each member of the class should pick one of the six keys to product success and describe them in detail
5. Each member of the class should pick one of the elements of a product market strategy and discuss in detail
6. Pick a recent product failure and discuss whether it was a repeatable process that was used in its product management lifecycle
7. For product information that is needed for good decision-making, identify a methodology to Obtain the information that is needed
8. Identify the four cumulative ways of obtaining customer information
9. For those competencies you feel you need to acquire describe how you are going to go about acquiring them
10. For the tools you currently use in product management, identify each of their strengths and weaknesses
11. List the reasons why technology is not the only factor in product success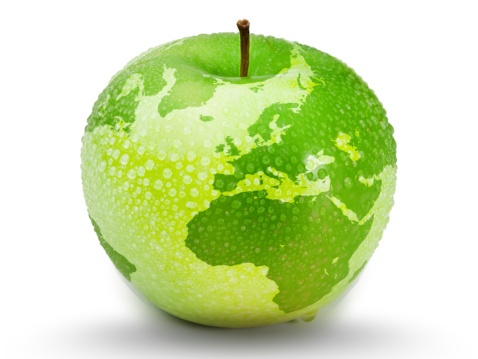 Introduction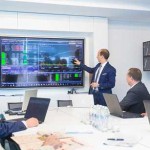 This foundational workshop gives you a birds-eye view of the entire Product Management lifecycle and the key elements that make a product successful.
It briefly covers why products fail, what is a product, what a product manager is, and the six keys to product success.
---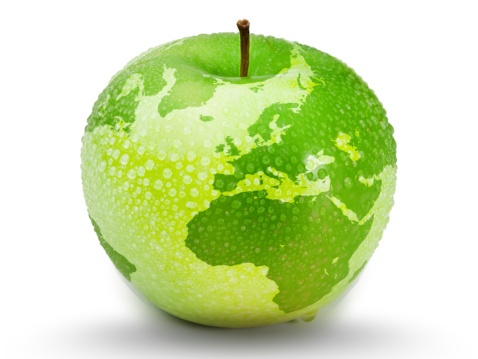 Executive Summary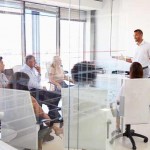 About 40% of all new products fail each year representing a waste of over USD 0.64 Trillion. But they don't have to. This workshop and the next will give you the tools, skills, and competencies for consistent product success.
This workshop will cover:
• Product Failure and Its Impact
• Introduction to The Six Keys to Product Success
• What Is a Product? What is a Product Manager? Six Keys to Product Success The First is the Strategy or Plan or Product Market Strategy
• The Keys to Product Success
• The History of the Management of Products and its Organization
• What Distinguishes Products and Services?
• Business Model and Canvas
• Product Management Lifecycle and Framework
• Product Management Competencies
• Successful Management of Products in Startups
• Competencies Required for Successful Management of Products
• Product Management Focused Organizational Structure
---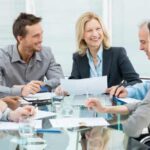 Chapter 1: Product Failure and Its Impact
The actual product failure rate is about 40%. New products can fail for a variety of reasons—poor product-market fit, unanswered customer needs, or staunch competition, to name a few. The reasons are:
No Product-Market Fit because the product does not fit the needs of the market and thus has little to no value.
The product is solving the wrong problem. Sometimes there are just not enough potential users for that product.
Letting the perfect miss, the market window because it is taking too long to develop and build the product.
Ignoring the voice of the customer results in failing to update the product to current customer needs.
Failing to establish beforehand customer listening posts to hear what the customers think on a regular basis.
Moving too slowly, so the market passes by.
Misunderstanding your customers in terms of what they want to do and perhaps where they go to buy a product does not match your product's distribution.
Having the wrong price could be another reason, like being too expensive for the customer to justify or afford. Or too cheap, so the customer doesn't believe the product will do what its value proposition says at such a low price. Or a competitive product offers a better return on investment.
Another mistake is going after a market that is too small, or your research into the target market is flawed.
Sometimes the wrong area of business is invested in. For example, resources are spent on product features instead of gaining distribution where the market is located.
Intensively competitive markets can also result in product failure. Lastly, poor execution can affect product success. For example, wasting advertising funds before the product is distributed and the sales force is trained.
---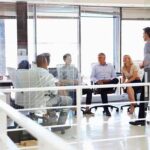 Chapter 2: The Six Keys to Product Success
The six keys to product success is Strategy, Process, Information, Customers, Employees and Systems.
The Product Market Strategy consists of up to 32 key elements, from clearly understanding what your customer wants to do, to market and competitive research, to the product's value proposition, product positioning, product roadmap, pricing and distribution strategy, and more.
Repeatable and mature product development and marketing process is the second key.
Having the right information available for decision making is important too.
Understanding clearly and deeply what the customer wants to do and where they research and buy a product or service for that problem.
Having within your product managers all of the 130 competencies required for product success.
Plus having the systems and tools for getting the job done is the last key.
---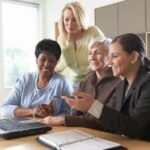 Chapter 3: What Is a Product? Who Is a Product Manager? Six Keys to Product Success The First the Strategy or Plan or Product Market Strategy
A product is an article or substance that is created or refined with the intention of being used. Typically, it is marketed to be sold and/or delivered. A product usually is tangible. Even though one cannot touch software, it is considered to be a product too, because people interact with it through their computers or other devices.
A service is an intangible product.
Therefore, the services that are developed and/or delivered by commercial or non-profit organizations, including government, are products too, and the foundations discussed in this workshop also pertain to them.
Who is a product manager?
In many organizations, the person or persons responsible for the success of a product has the title Product Manager or Product Marketing Manager. However, they also some- times go by different other titles—perhaps as many as a few hundred more titles—but they pretty much do the same things (or a subset of the same things) and need to have the same competencies.
---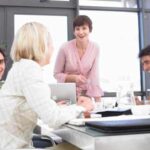 Chapter 4: The Keys to Product Success
The following are the six keys to product and organizational success—in short, SPICES:
1. Strategy
2. Process
3. Information
4. Customers
5. Employees
6. Systems
---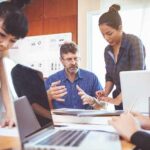 Chapter 5: The History of the Management of Products
The concept of a Product Manager (which we will cover in more detail later) started in 1932 at Procter and Gamble (P&G) and spread, based on my research, from P&G to Hewlett-Packard, to Apple (and others) and then to many companies in Silicon Valley and around the world. This includes such places as Australia, Sweden, and recentl