Organizational Effectiveness – Workshop 1 (Introduction)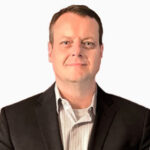 The Appleton Greene Corporate Training Program (CTP) for Organizational Effectiveness is provided by Mr. Matthews MBA BA Certified Learning Provider (CLP). Program Specifications: Monthly cost USD$2,500.00; Monthly Workshops 6 hours; Monthly Support 4 hours; Program Duration 24 months; Program orders subject to ongoing availability.
If you would like to view the Client Information Hub (CIH) for this program, please Click Here
Learning Provider Profile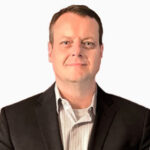 TO BE ADVISED
---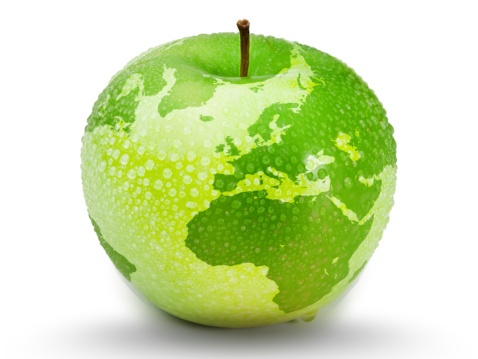 MOST Analysis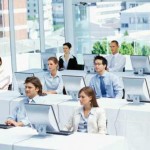 Mission Statement
The executive leadership team and local management will be participants in the introduction of the organizational effectiveness training program. The objectives of this workshop are to gain an overall understanding of organizational effectiveness, for each participant to understand their role in improving their area or department, be introduced to the objectives of this training, how to perform an analysis using specific analytical tools and how the success of this training is determined. To generate an overall understanding of organizational effectiveness, the first section of the workshop will focus on when the world began developing organizational effectiveness all the way to the way it is used today. The participants will be given bespoke examples relating to both, their industry and their function within an organization. This section will end with where organizational effectiveness is trending today and what to expect from the future. The next section of the workshop focuses on the roles each executive manager will play within this training program and what is expected of each of them. This cements the foundation of ownership with each participant of the process and the results of the training. During this section, participants will receive a brief overview of the challenges of change management, work management and management operating systems. Determining the success of any engagement begins with understanding a baseline or starting point. The last section of this workshop focuses on determining the perceived and actual baseline of current performance. The remainder of this section and the workshop is to demonstrate and train participants on how to conduct analysis using some specific tools that will be made available to them. These analysis tools focus on opportunities in work execution, defining the gap to absolute capacity and barriers to reaching absolute capacity from both, the employee and manager's points of view. The local management team that will be conducting the initial analyses will be trained in how to perform the analysis, what to look for when conducting the analysis and why what they are looking for is meaningful and impactful. The assignment between this workshop and the next will be to complete an initial series of analyses that focus on the work execution (employee and manager day in the life studies), defining the gap to absolute capacity and barriers to reaching absolute capacity. Additionally, they will be asked to complete some initial personal assessments that they will receive feedback on from consultants during the next workshop.
---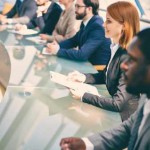 Objectives
01. Overview: departmental SWOT analysis; strategy research & development. Time Allocated: 1 Month
02. Examples; departmental SWOT analysis; strategy research & development. Time Allocated: 1 Month
03. Organizational Goals; departmental SWOT analysis; strategy research & development. Time Allocated: 1 Month
04. Executive Leadership; departmental SWOT analysis; strategy research & development. Time Allocated: 1 Month
05. Managerial Effectiveness; departmental SWOT analysis; strategy research & development. Time Allocated: 1 Month
06. Change Management; departmental SWOT analysis; strategy research & development. Time Allocated: 1 Month
07. Work Management: departmental SWOT analysis; strategy research & development. 1 Month
08. Job Design: departmental SWOT analysis; strategy research & development. Time Allocated: 1 Month
09. Systems Evaluation: departmental SWOT analysis; strategy research & development. Time Allocated: 1 Month
10. Performance Baseline: departmental SWOT analysis; strategy research & development. Time Allocated: 1 Month
11. Resource Assessment: departmental SWOT analysis; strategy research & development. Time Allocated: 1 Month
12. Improvements: departmental SWOT analysis; strategy research & development. Time Allocated: 1 Month
---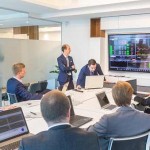 Strategies
01. Overview: Each individual department head to undertake departmental SWOT analysis; strategy research & development.
02. Examples: Each individual department head to undertake departmental SWOT analysis; strategy research & development.
03. Organizational Goals: Each individual department head to undertake departmental SWOT analysis; strategy research & development.
04. Executive Leadership: Each individual department head to undertake departmental SWOT analysis; strategy research & development.
05. Managerial Effectiveness: Each individual department head to undertake departmental SWOT analysis; strategy research & development.
06. Change Management: Each individual department head to undertake departmental SWOT analysis; strategy research & development.
07. Work Management: Each individual department head to undertake departmental SWOT analysis; strategy research & development.
08. Job Design: Each individual department head to undertake departmental SWOT analysis; strategy research & development.
09. Systems Evaluation: Each individual department head to undertake departmental SWOT analysis; strategy research & development.
10. Performance Baseline: Each individual department head to undertake departmental SWOT analysis; strategy research & development.
11. Resource Assessment: Each individual department head to undertake departmental SWOT analysis; strategy research & development.
12. Improvements: Each individual department head to undertake departmental SWOT analysis; strategy research & development.
---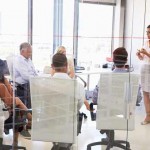 Tasks
01. Create a task on your calendar, to be completed within the next month, to analyze Overview.
02. Create a task on your calendar, to be completed within the next month, to analyze Examples.
03. Create a task on your calendar, to be completed within the next month, to analyze Organizational Goals.
04. Create a task on your calendar, to be completed within the next month, to analyze Executive Leadership.
05. Create a task on your calendar, to be completed within the next month, to analyze Managerial Effectiveness.
06. Create a task on your calendar, to be completed within the next month, to analyze Change Management.
07. Create a task on your calendar, to be completed within the next month, to analyze Work Management.
08. Create a task on your calendar, to be completed within the next month, to analyze Job Design.
09. Create a task on your calendar, to be completed within the next month, to analyze Systems Evaluation.
10. Create a task on your calendar, to be completed within the next month, to analyze Performance Baseline.
11. Create a task on your calendar, to be completed within the next month, to analyze Resource Assessment.
12. Create a task on your calendar, to be completed within the next month, to analyze Improvements.
---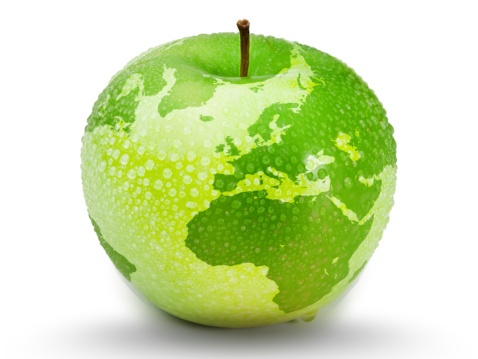 Introduction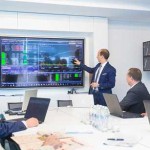 This corporate training program on Organizational Effectiveness is aimed at delivering an overall understanding of what organizational effectiveness is and how it can help organizations improve their business operations. It also aims to define the roles of the executive leadership and management teams within the organization in improving organizational effectiveness to improve their respective business areas. Participants will be taught the objectives of organizational effectiveness, the use of specific analytical tools to analyze various aspects of the business, and the measurement of the success of the organizational effectiveness program.
What is organizational effectiveness?
The term organizational effectiveness can be defined quite literally as the ability of an organization to run smoothly and achieve its goals successfully. An effective organization is not just one that is successful but has to cover other aspects of effectiveness as well. How effective an organization is, depends on the kind of goals and missions that it sets, the level of efficiency within the organization, the positioning of its products and services in the market, and much more.
An effective organization is required to achieve its goals and meet the market demands with minimum wastage. The processes need to be efficient and must be continuously improved to ensure that the efficiency of a business process is maintained over time. Since continuous improvement is an important concept under the Six Sigma methodology followed by organizations, both organizational effectiveness and Six Sigma are closely related.
Despite the general idea of organizational effectiveness discussed above, defining effectiveness in the organizational context in absolute terms is difficult. Each organization can be effective in its own unique way. While one organization may measure its effectiveness in terms of the revenue it has been able to generate, another may consider the number of users it has gained and yet another may measure effectiveness in terms of its impact on society. Depending on an organization's purpose and mission, the definition of organizational effectiveness may vary.
Organizational effectiveness may be measured in terms of the degree to which an organization is able to achieve its goals, align its internal process, or secure resources to meet a certain goal. There can be different approaches to organizational effectiveness and this brings us to the different organizational effectiveness models.
Effectiveness in various business areas
Organizational effectiveness may refer to effectiveness in a number of different business areas for different organizations. These business areas may include –
Employee performance – Organizational effectiveness may be determined in terms of how well the employees of the organization perform. Whether employees are motivated and productive enough to work for the growth of the organization. Or whether they are just doing what they have to do without any drive to contribute to the organization's progress. Employee performance can be a very clear indicator of organizational effectiveness. When there is effectiveness in employee training, employee empowerment, adoption of new tools and technology, work environment, management, and other aspects, employee performance can improve drastically.
Leadership – Another business area that can define organizational effectiveness is the effectiveness of the leadership of the organization. How efficiently the leadership of the organization functions, how well the leaders can motivate the employees, etc. have a huge impact on the organizational effectiveness. The quality of leadership in an organization can affect employee performance, the corporate culture, the productivity of the organization, communication flow, and many other aspects of the business.
Business processes – The quality and efficiency of the business processes also impact organizational effectiveness. Organizational effectiveness can be measured on the basis of how lean, fast, and cost-effective the business processes are. Business processes that use minimum resources, generate minimum wastage, and deliver value faster can make an organization more effective and efficient.
Organizational structure – Organizational effectiveness can also be determined in terms of how effective the organization's structure is. The organizational structure defines how information flows within the organization, how the hierarchy within the organization is, and whether everyone has the liberty to put forward their views. Organizations with a top-down hierarchical structure where most of the authority lies with the top management are usually found to be less productive and effective. Whereas, organizations that have a flatter, more democratic structure gets inputs from everyone working in them and are found to be more productive.
Alignment between different business areas – Organizational effectiveness is also impacted by how coherent an organization's different business areas are. The alignment between different areas of business such as leadership, management, organizational culture, employee performance, customer satisfaction, and others is essential for a business functioning efficiently. An effective organization has to ensure that all its business areas and operations work in harmony.
Organizational behavior – How the people within the organization behave and how they view their role in the organization's growth also play a major role in improving organizational effectiveness. How employees behave determines how they perform on the job, how engaged they are, or how satisfied they are. These factors in turn determine how they can contribute to the organization's progress. So, the kind of behavior that the organization promotes and encourages impacts its effectiveness.
---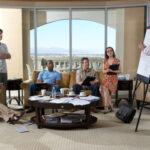 Importance of organizational effectiveness
So far, we have discussed what organizational effectiveness is and how it is different from the efficiency of an organization. But before we delve deeper into the details of organizational effectiveness, we ought to know why it is important to an organization. Organizational effectiveness plays a crucial role in an organization's overall growth in many ways.
Some of the crucial benefits that an organization gets from being effective include –
Better management – An effective organization will have better management capabilities. Better management means better training of leaders and managers, better communication between management and employees, better managerial policies, and a better work culture apart from other things.
Better employee engagement – Organizational effectiveness can also lead to more engaged and productive employees. If the business processes are effective, it helps with employee satisfaction and engagement as well. As employees see better outcomes in the business, they are more engaged and willing to contribute to its growth further. More engaged employees mean better performance for the organization as a whole.
Better customer engagement – Customer relationship is a primary concern of most businesses. Organizational effectiveness can help improve customer engagement and maximize customer value for the business. Improving the effectiveness of departments that directly deal with customers, such as customer service, an organization can improve its customer relations and add more value.
Reduced costs – Making a business unit more effective automatically reduces the costs involved in it. Since an effective organization requires its processes to be lean and consume minimum resources, the organization is bound to save more. Lesser wastage and lean processes mean there will be no outdated technology, no unproductive processes, and no inefficient workflows, which all add up to cost saving.
Improved use of technology – An effective organization will usually get rid of all obsolete or inefficient technology and replace them with newer technology. Effective adoption of new digital technology can improve data analytics and aid decision-making, improve workflows, employee training, and help with other aspects of the business.
Better outcomes – Organizational effectiveness comes from achieving the goals set for the organization. When an organization is successful at achieving the goals for itself, it has to have better outcomes. An effective organization knows its strategic priorities and is more capable of fulfilling its long-term vision.
When an organization is more effective, it is more likely to sustain and overcome its struggles to flourish in the long run. It cannot be, however, a one-time event of trying to improve the different business areas to make them more efficient. Organizational effectiveness has to be learned by each member of the organization, particularly the leaders and managers and made a part of the day-to-day working of the business. It has to be continuously monitored, evaluated, and improved. Organizational effectiveness can only be achieved with a thorough behavioral change and an ongoing commitment to sustain this change.
---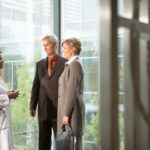 Organizational effectiveness models
There are several ways of looking at organizational effectiveness from one organization to another. Organizations working towards different goals can be equally effective in their operations. This gives rise to a number of different perspectives or approaches to organizational effectiveness. Some of the commonly followed organizational effectiveness models and the meanings of organizational effectiveness under these models are discussed below.
Goal based approach
The goal based approach measures effectiveness in terms of the degree to which an organization achieves the goals it has established for itself. This is usually the conventional way of measuring organizational effectiveness. The goals may, however, be different for different organizations. The goals may be product or service quality, production volumes, revenue generation goals, societal or environmental impact, shareholder value of the organization, or others. An organization may often have more than one of these goals as well. The goal based approach to attaining organizational effectiveness focuses primarily on the output of the organization but does not pay much attention to the inputs required to achieve these goals. It is, therefore, not a very proactive approach and is less actionable than some of the other models.
Internal process based approach
The internal process based approach to attaining organizational effectiveness focuses not on the output of the organization but rather on the internal functioning of the organization. Under this model, an organization gauges the effectiveness through an assessment of how smoothly the business processes are being carried out. An organization that focuses on internal processes achieves organizational effectiveness through proper information management and flow, complete documentation of all processes, and a continuous consolidation of all the available data to make processes more coherent.
The processes in an effective organization are ideally meant to be lean and aiming for continuous improvement. It is, however, important for organizations to understand the difference between efficiency and effectiveness. In this internal process based model, the focus often tends to shift more towards efficiency rather than effectiveness. Though the aim is to eventually make processes more efficient, the primary focus of this model should be on making processes effective. Process engineering guru, Lon Roberts, differentiated between the two terms – efficiency and effectiveness – quite clearly. He defines efficiency as how economically a process consumes resources, particularly time and money. Effectiveness, on the other hand, is defined as how well a process achieves its intended purpose. So, while efficiency is the effort the organization puts in to do things the right way, effectiveness is ensuring that the right thing is being done consistently.
The process based model aims to make the organization's processes more effective through continuous value addition.
Resource based approach
The resource based model prioritizes exploiting resources that can help the organization gain a competitive advantage. It focuses on gathering resources that are valuable, hard to find, and hard for competitors to copy. These resources could be a proprietary product, a new cutting-edge technology, a robust brand image, or anything else that gives the business an upper hand in the market. Effective organizations focus on securing these resources to maintain a profound competitive advantage that is sustainable.
Strategic constituency based model
The strategic constituencies of an organization are groups that have an impact on the organization's survival. These can be owners, shareholders, customers, employees, government bodies, or any other interest group that has a certain amount of power and stakes in the organization. The strategic constituency model of organizational effectiveness tries to ensure that the expectations of these groups are met. Under this model, relevant strategic constituencies are chosen and their expectations from the organization are identified. The organization then needs to devise ways to fulfill these expectations and keep these important strategic groups satisfied.
Stakeholder based model
The stakeholder based approach to organizational effectiveness is quite similar to the strategic constituency approach. Stakeholders are groups that have stakes in the organization but may not have any direct powers over it or may not be directly affected by it. These groups may include families of employees, certain communities in society, activists, or others. This model focuses on satisfying these stakeholders through the organization's operations.
Competing values model
The competing values model of organizational effectiveness is based on the competing values framework designed by Cameron and Quinn. The framework suggests that if an organization is able to sustain several competing values, it can be much more effective. So, the competing values model measures organizational effectiveness in terms of the organization's ability to promote and sustain certain competing values together.
For instance, an organization may be able to drive profits and customer satisfaction while also ensuring that employee's interests are taken care of. Or an organization may be able to hold its internal structure while allowing innovation and new ideas. These are usually conflicting values, but if an organization is able to manage these simultaneously, it can be considered to be truly effective.
Abundance model
The abundance model works on the principle that organizational effectiveness is driven by utilizing the highest potential of the organization's human resources. This potential can be unleashed by promoting positive values and virtues within the organization. Human systems require both positive and negative reinforcements to uncover their full potential. For example, an organization has to ensure that its human resource flourishes and performs at its best but that is not possible unless they are challenged and made to put in enormous efforts. The organization has to, therefore, balance the struggle that the human system has to go through with the rewards that they achieve. This balance between the positive and negative values is the key to effectiveness in an organization under the abundance model.
---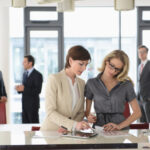 An all-encompassing approach
For an organization that wants to be truly effective, it is not a question of which approach it should pick out of all the different models suggested. An effective organization should look at all these different aspects simultaneously instead of simply picking one model. Eventually, all these different approaches to attain organizational effectiveness are interrelated. An organization that strives to achieve its goals (goal based), has to obtain the critical resources (resource based) to achieve the goals, improve its internal processes (internal process based), take care of stakeholder satisfaction (strategic constituency/ stakeholder based), and manage conflicting opportunities (competing values/ abundance based). Only when all of these aspects are taken care of, can an organization flourish and be considered effective in the true sense.
An organization needs to take into account six very crucial aspects in its journey to achieve organizational effectiveness. Any complex organization that has several demands and customer expectations to manage should build organizational effectiveness through these six systems that form the six pillars of the organization.
Leadership
The first and one of the most important aspects of an organization that impacts its effectiveness is the leadership. The leadership establishes the vision of an organization. Whether it is the vision for the organization as a whole or the goals for a new project, the executive leadership and management are responsible for determining what they aim to achieve. The leadership has to create a plan of action to achieve these goals.
The leadership of the organization has to understand what unique value their products or services are offering to the customer that sets them apart from other businesses. They need to know whether their existing processes are helping them deliver this value and satisfy customers' needs, thus increasing organizational effectiveness. The leadership will also need to determine whether the organizational structure and culture are designed in a way that helps them achieve their goals and improve organizational effectiveness.
Once the leadership has the answers to these basic queries, it can establish better ways to improve organizational effectiveness. That is why an organization must first focus on empowering its leadership and enabling them to better understand the organization in its current state.
Communication
The second most important aspect that an organization has to focus on to improve effectiveness, is communication. The overall communication within the organization, between the leadership and teams, within the teams, or with other stakeholders, is the key to better management and organizational effectiveness. Good communication within the organization means that every person working in it should be aware of the goal, plans, and vision of the organization. It is not just the leadership that will work towards achieving those goals, but it has to be a joint effort of everyone involved. The leadership should, therefore, be able to clearly communicate what they have planned for the organization to the employees at all levels. Communication within teams is also very crucial. Project managers need to relay all the information necessary for team members to complete their tasks effectively. An effective organization has to understand that every interaction within the organization takes it one step closer to achieving its objectives.
Accountability
Accountability is a very important factor that decides the success or failure of an organization. Every employee working towards making an organization more effective must be fully aware of his or her responsibilities and should be accountable for the work they do. The leadership should be able to hold people accountable and reward or penalize them according to how well they perform their duties. Having a certain level of accountability in the organization determines how smoothly it functions and how seriously everyone takes their assigned duties.
Bringing accountability to the organization is also the job of the leadership. The leadership has to bring about a sense of discipline in the way people work in the organization. They should be able to clearly define the roles and responsibilities of everyone involved in a project. Thus, communication is crucial in building accountability too. An organization where people are accountable for their work automatically becomes more effective.
Delivery
An organization can only be said to be successful in achieving its goals if it can deliver on the promises it makes to its customers. Delivering value to the customer is a priority in every organization and an effective delivery system is a must to make an effective organization. The organization needs to have a simple and short delivery process that ensures their products, and thus value, is delivered to the customers in minimum time. A complex delivery process increases the chances of errors and reduces the efficiency of the process as well. Without an effective delivery process in place, an organization cannot be considered to be effective entirely.
Performance
The next important aspect that an organization must look into to ensure effectiveness is the performance of its employees. Not everyone can perform the same job with equal efficiency. Every organization needs people with different skill sets, qualifications, and experience for different roles. It is the job of the project managers and talent acquisition team to find the right people for the right job. The organization has to hire, train and deploy the right candidates for every job. Just bringing talent on board is not enough either. The organization also has to pay attention to employee retention. Finding and retaining the best talents for different roles makes a huge impact on the organization's effectiveness.
Measurement
Lastly, for an organization to know how effective it is, measurement and analysis are extremely important. An organization should continuously monitor its progress in terms of projects, processes, and operations. The output of each project needs to be thoroughly analyzed and success needs to be measured against the right metrics that give the correct picture. The organization needs enough actionable data to tell how it is performing and how it can further improve its processes. If the organization fails to use the right metrics, the data that it gathers may end up being inaccurate and unusable. An effective organization is one that knows where it stands and what it needs to improve in order to achieve more.
---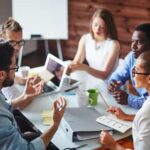 Measuring organizational effectiveness
Depending on the type of organizational effectiveness model that an organization chooses, it can create its own Organizational Effectiveness scorecard. A systematic process of evaluating how effective the organization is and tracking the progress of the initiatives undertaken to improve organizational effectiveness can be used to identify where further improvement is required.
There are five basic factors that an organization can focus on when scoring itself for measuring organizational effectiveness. These five factors are –
Activity domain
This refers to the domain of activities that the organization has undertaken to improve organizational effectiveness. These domains are nothing but the model that the organization has chosen. It could be achieving the goals, financial gains, customer or stakeholder satisfaction, product leadership in the market, and so on. The domain is basically the aspect on which the organization focuses to assess its effectiveness.
Perspective
The second thing that the organization needs to determine when measuring organizational effectiveness, is from whose perspective the effectiveness is being assessed. There could different ways of looking at organizational effectiveness. There could be both internal and external perspectives. Internal perspectives could include employee perspective, owner perspective, leadership perspective, and so on. External perspectives, on the other hand, could include customer perspectives, shareholder perspectives, or societal perspectives. Depending on whose view is being considered the measure of effectiveness could be different.
Level of analysis
The analysis can be applied to an individual, a group, the entire organization, the industry, or on a global scale as well. The organization assessing effectiveness needs to determine at what level the analysis is being conducted.
Time frame
The organization also needs to determine whether the assessment is being carried out over a span of the past few years, the current state of the organization, or over the long term to study the changes in trends. The time frame that the organization chooses will also have a tremendous impact on the results obtained.
Frame of reference
The frame of reference determines what the organization is being compared with. It may be compared with another benchmark organization, with industry standards, with a competing organization, with its own past versions, or with the vision that it has created for itself. Having a frame of reference is very important to determine where the organization stands.
Determining all of these five factors gives an organization a sense of clarity as to what it is assessing and from which angle. Once the organization has decided on each of these factors, it can then measure the effectiveness in terms of the chosen factors.
Say the activity domain is financial gains, the perspective chosen is internal or leadership perspective, the level of analysis chosen is organizational, the time frame is annual and the frame of reference is the past version of the organization itself.
So to measure the effectiveness, the organization will have to compare its annual financial gains over the past few years. There may be different ways in which these financial gains can be measured and once a comparison is drawn, it becomes visible how the organization has fared year over year, giving a measure of its effectiveness.
There can be other similar KPIs that can be tracked to determine how effective an organization is. Organizations can use external benchmarking to see how effective they are in maintaining their competitive advantage or how their products are faring in comparison to competitors', for example.
---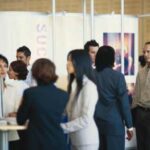 Achieving long-term organizational effectiveness
As mentioned earlier, organizational effectiveness is not achieved through a one-time initiative but requires an ongoing commitment from everyone in the organization. For long-term organizational effectiveness, there are certain key areas where most successful companies make adjustments and improvements to sustain their effectiveness.
These key areas are –
Strategy
For long-term change that can be sustained, a business to change at its core. The strategy of an organization is its root from where all its goals and purpose take shape. The strategy is what defines the business both internally and externally. That is why it is important to include organization effectiveness in the core business strategy itself. Once the strategy of the organization supports effectiveness and efficiency, both internal and external stakeholders will start working to uphold these values. Employees become more committed to achieving effectiveness through every new project or goal. Customers start to the business as one that shows promise.
An effective organization in the long term is one that has its objectives and goals clearly laid out at the strategic level itself. These objectives have to be simple, long-term, and easy to convey to all employees at all levels and across departments.
Metrics
Successful organizations understand the importance of continuous monitoring and measurement for a sustainable, long-term improvement in effectiveness. And for measuring organizational effectiveness, we have already seen how important it is to choose the right metrics. Measuring organizational effectiveness with the right metrics not only gives the organization an accurate picture but also helps it stay accountable. But apart from choosing the right kind of data for measuring its effectiveness, a successful organization also knows when to value human judgment and opinions over hard facts and figures. There may be instances where human opinions differ from what analytics show and an organization have to be able to strike a balance between the two if it wants to see long-term effectiveness.
The evaluation of the organizational effectiveness initiatives should be regular and well-planned. It should be honest and reveal insights that can help the organization to continuously improve.
Commitment
Another very important area where an organization needs to focus on for long-term organizational effectiveness is the amount of commitment it shows towards the cause. The senior leadership of the organization has to show enough commitment to the policies that are undertaken to improve organizational effectiveness. These may be policies pertaining to hiring, managing the annual budget, communication across departments, or any other major or minor company operation. It is only when the top management and leadership of the organization are committed to making it more effective, that the same commitment will seep through to the lower levels of the organization. This commitment has to reflect across the entire organization for sustainable change.
Behavior
Since long-term organizational effectiveness needs to be sustained over time, it has to become a part of organizational behavior. The most difficult part in bringing about and sustaining change is turning the efforts into recurring behavior. This is where most organizations fail in the long run. The organization needs to make organizational effectiveness a part of its day-to-day routine. Employees need to bring about a change in behavior to accommodate these changes and maintain them over the long term. To encourage employees to adopt these behavioral changes, the organization may also have to offer certain incentives initially. For example, early adopters may be rewarded in some way, or employees who are able to make these behavioral changes a part of their routine for a given period may be acknowledged in order to encourage others to do the same.
Culture
Lastly, but quite importantly, one factor that has a significant impact on an organization's effectiveness in the long term is the organization's culture. The organizational culture determines how satisfied employees will be working in the organization, how change is received by the organization, and so on. An organizational culture that values effectiveness is sure to keep its employees engaged and happy in their roles. Better employee engagement and satisfaction increase their productivity and makes the organization more effective. Employees who don't feel engaged and motivated in the organizational culture they are working in, not only lead to a lack of productivity but are also costing a lot more for the organization.
That is why it is essential to have a company culture that includes employees in most decision-making activities, gives them enough autonomy to put forward their ideas and views, and allows them to maintain a work-life balance. Organizations that focus on employee engagement and satisfaction and have a culture conducive to change are the ones that have organizational effectiveness embedded in their roots.
---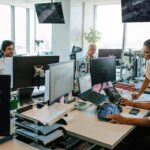 Variables affecting organizational effectiveness
According to Likert, the factors that affect organizational effectiveness can be divided into three groups of variables – Casual variables, intervening variables, and end result variables.
Casual variables
Casual variables are usually those variables that are independent and determine the course of developments within the organization as well as the objectives that the organization has achieved. Casual variables include only those variables that can be changed by the organization or its management. These generally include variables like the organization's managerial policies, business decisions, strategies, skills, technology, and organizational behavior. These factors can usually be changed according to the need of the hour and in line with changes in the organization's environment. The management has the liberty to change these casual variables whenever the need arises.
Intervening variables
Intervening variables are those variables that are indicative of the internal state and the health of the organization. These variables help the organization determine whether it is capable of achieving its end goals. Intervening variables are further divided into three categories, that are –
Product-related – These include variables like product quality, performance, cost of production, price of products, and innovations in product.
Customer-related – Customer related variables include factors like customer service, customer satisfaction, and customer loyalty.
Personnel-related – Personnel related variables include factors like acquiring talent and retaining it, personnel skills and capabilities, motivation of employees, and their attitudes towards their work.
End result variables
Unlike the intervening variables that are internally focused and look into internal factors, end result variables are externally focused. The external stakeholders of the organization include all customers, vendors, suppliers, shareholders, investors, and communities at large. These are the people who are interested in the end result variables. The end result variables reflect how successful the organization has been in achieving its goals. End result variables can also be divided into four sub-categories which are the rate of growth, profitability, shareholder value, and social performance.
---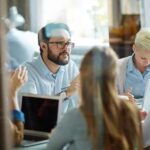 Achieving organizational effectiveness through Adaptive Coping Cycle
Change management is an important part of achieving organizational effectiveness. An organization has to have a mechanism in place to adapt and cope with the changes in the environment that are brought about when it is trying to make effectiveness a part of its day-to-day functioning. This is where the organization can make use of the Adaptive Coping Cycle suggested by Edgar H Schein. The Adaptive Coping Cycle has a set of activities that can help the organization deal with the changing dynamics of the environment better.
The Adaptive Coping Cycle has six stages and is a continuous cycle that organizations have to be able to sustain. The six stages of the Adaptive Coping Cycle include –
Sensing change
The first step in the Adaptive Coping cycle is the sensing of change in the organization's environment. This change can be either in the internal or external environment. One of the major reasons why organizations fail to achieve organizational effectiveness is their inability to perceive change or perceiving the changes taking place incorrectly. To understand the changes in the environment and to cope with them effectively, most organizations have an adaptive sub-system that studies trends and changes in the environment. This sub-system could be marketing research, research, and development, or any other system that studies change.
Importing relevant information from the environment
Under the systems approach, an organization works as an input-output-based system. Under such a system, the organization takes input in the form of energy, material, and information from the environment. But there is a tremendous amount of information available in the environment. The decision about which information to import from the environment has to be taken very carefully by the organization. Only that information that is relevant to the organization will be of any use.
Conversion of imported information
The information that the organization imports from the environment will usually be in the form of raw data. That data needs to be processed in order to be usable for the organization. This is known as the conversion process, where the information obtained from the environment is further processed.
Stabilizing internal changes
The internal environment of the organization is affected by the changes in the external environment. The Adaptive Coping Cycle requires the organization to stabilize the internal sub-system. Changes in the environment may be positive or negative. So, the organization needs to ensure that the internal environment is not heavily affected by any negative changes in the external environment.
Delivering new outputs
Once the organization is able to stabilize its internal sub-systems, it is ready to deliver new outputs on the basis of the information it has gained from the environment. The organization can work on the information available and begin to change the way they function to deliver new outputs aligned with the environmental requirements.
Taking feedback
The last stage in the Adaptive Coping Cycle is taking feedback on how the changes have affected the organization and what outcomes they have brought along. This feedback is crucial to keep track of where the organization stands with respect to the external environment. This helps in sensing further changes in the external environment and accordingly changing the internal environment to cope with it. So, the coping cycle is repeated.
For implementing the Adaptive coping cycle effectively, it is important to have an effective communication system within the organization for passing on information reliably. There should be enough flexibility within the organization so that changes can be implemented and accepted without any friction. The role of the leadership in motivating people to cope with the change is also very crucial to the successful application of the Adaptive Coping Cycle.
Successful coping will also require a commitment to achieve the organizational goals and a willingness to change. The more an organization resists change, the harder it is to cope with external environment changes and become effective. The internal ecosystem of the organization should be supportive of change and encourage good communication.
The top management of the organization should also be actively involved and invested in the implementation of the Adaptive Coping Cycle. Bringing about organizational effectiveness will require additional efforts, particularly when major organizational changes are required.
---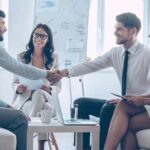 Role of leadership in organizational effectiveness
We have already emphasized the importance of effective leadership in organizational effectiveness. However, as this corporate training program focuses on enabling the executive leadership and management of an organization, it is important to understand in-depth the role that leadership plays in achieving organizational effectiveness. The leadership style of an organization has a major influence on the growth and economic prosperity of the business. Research suggests that most failures in an organization arise from leadership making wrong decisions or taking an incorrect course of action to achieve the organization's objectives.
The leadership of an organization is responsible for influencing people to put all their efforts into achieving the organization's goals. Successful leadership has to be visionary, painting a clear picture of what the organization aims to be in the future. But having a vision alone is not enough to make an organization effective either. Good leaders should have the ability to turn their vision into achievements. Such leaders not only put forth a clear and complete understanding of the goals but can also determine the course of action needed to achieve those goals.
For an organization to be truly effective, individuals working in the organization have to function together. An individual alone may be able to achieve simple tasks with ease, but to complete the more complex tasks in an organization, the combined effort of everyone involved is necessary. When human efforts are coordinated and organized effectively, it results in increased productivity and profitability. This is what the leadership does for an organization. The leadership turns an unorganized group of individuals into synchronized teams that work together to achieve the common goals.
Apart from managing human resources, good leaders should also be able to manage other resources effectively, be it time or money. An effective organization requires optimum use of resources and minimum wastage. An efficient leader has the capability of getting work done for the amount of resources invested in a task. Even if excessive funds are invested in a project, an efficient leader knows how to utilize these funds to their best so that they get either work or profits in exchange for the investment. Organizational effectiveness is about choosing the right goals as well as the means to achieve them. This requires doing the right thing at the right time, which is exactly what is expected of good leadership.
Another very important quality of a good leader that plays a significant role in ensuring organizational effectiveness is good communication. It is seen that most organizations have a top-down communication model which is effective when sending out instructions, communicating company policies, and so on. This kind of communication is usually initiated by the highest levels of the company and passed on to the lower levels. However, this kind of communication being the only communication in an organization is not a healthy or productive culture. A good leader needs to encourage communication both ways, top-down as well as bottom-to-top. Bottom-to-top communication is initiated by employees working on the front line and can help the organization gain some very valuable insights on its performance and effectiveness. Such communication helps employees convey customer feedback, present innovative ideas for better solutions, and bring to light the problems that employees face every day at work.
However, the leadership has to face a few challenges to ensure better communication with the organization to make it more effective. Barriers to communication exist in nearly every organization. One of these barriers may be the difficulty in changing one's perception. For instance, an employee only takes back the part of the message that interests them or the management is unwilling to change its perception of a matter despite the employees putting forward their views. Another common barrier arises from the difference in cultures and prejudice. For instance, two people working in an organization coming from different cultures may have difficulty accepting each other's views due to a level of prejudice that is usually present. It is possible that they perceive a message differently than what is meant by the other person, due to this prejudice. The leadership has to find ways of overcoming these barriers to communication, as effective communication is essential for organizational effectiveness.
Leaders need to understand the needs of employees and help meet these needs as far as possible within the organization's capabilities.
---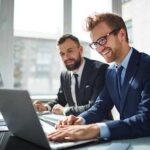 Role of Human Resources in organizational effectiveness
The human resource of an organization is one of the most important components of an organization. An organization can only be successful when it has a productive, engaged, and committed workforce. The human resource managers in an organization play a crucial role in strategically managing people as a resource for the business. Most organizations still look at HR as an administrative department rather than a strategic one. But the truth is that the human resource department takes a number of crucial strategic decisions in its daily functioning. From hiring the right talent to managing employee benefits to identifying opportunities for employee training and development, human resources have to do a great deal of tactical work.
In achieving organizational effectiveness too, human resource management works as a strategic business partner that drives high performance and brings real value to the organization. According to experts on organizational effectiveness studies, human resource departments are an integral part of discussions on organizational design, company culture, change management, people management, reward systems, and more. Organizational effectiveness initiatives that are driven by the company's human resource department, can help improve the company's overall environment by making work enjoyable for the employees. When employees are happier, results are obtained much faster and the productivity attained is much more sustainable.
Though many organizations are slowly realizing the importance of including human resource departments in their organizational effectiveness initiatives, there is still quite some time before HR is recognized by companies as a strategic partner and not just an administrative unit. In most organizations HR is still seen as the administrative, policing arm of executive management. The human resource professionals in these organizations are held back by these traditional views and legacy company policies and overburdened with their daily administrative tasks, keeping them from being the strategic players that they can be.
Organizations need to understand that organizational effectiveness is not just about the company's performance. Though it is definitely one of the most important aspects of effectiveness, simply increasing sales or earning more profits or market share does not make an organization truly effective. These are just a part of the outcome that you would expect from an effective organization. An efficient organization is, however, one that can achieve these same outcomes but with minimum use of resources.
Organizational effectiveness needs effective people management
Organizational effectiveness has much more to do with people management within the organization as well. For an organization to be effective, responsibility has to be strategically distributed by handing over certain tasks to the lower levels of the organization. It also requires making processes smoother and more efficient so the people working on these processes can perform faster and better. Managers in the organization need to empower employees, giving them the liberty to take risks and make decisions that lead to innovative solutions. All of these factors have a tremendous impact on the efficiency, performance, and speed of the organization. And all of this can be achieved by effective human resource management.
Human resources can identify the gaps in these aspects of an organization and help address these shortcomings to significantly change a company's overall performance and results. For instance, if a company's employees are unable to take on new responsibilities due to a lack of learning and development initiatives, HR can emphasize the need for employee training. Human resources can be an organization's productivity managers, enabling people to get work done at a much faster pace and with dedication by encouraging them to keep an open mind. It can make strategic decisions for the organization in terms of redesigning its processes and reorganizing its teams to make them more productive and efficient.
Human resource as a strategic partner
Human resource is already well-equipped to help an organization assess, prepare, execute, and follow through on its effectiveness initiatives. It can assess employees' and the organization's readiness to change and accept change. It can help in preparing the organization for the change by doing the groundwork and preparing the workforce. It can oversee the implementation of the change and monitor the developments that it brings about. Lastly, it can gather feedback on whether the change has been effective and if sustaining it long-term would be beneficial for the organization.
In order to change how organizations see human resource professionals, HR leaders need to overcome these barriers that are holding them back from becoming strategic members of the organizational effectiveness initiatives. HR leaders need to be more assertive of their value as true strategic partners for the business. Their tactical role in the organization so far has to be acknowledged. Business leaders are bound to see HR as the man management and people-issue fixing unit of the business as that is what HR has been found to do historically. That is why HR leaders need to discuss their ability to help with strategic decisions with other business leaders.
HR needs to put out what they can contribute to the organization. Human resources are usually equipped with tremendous knowledge of the ongoing and upcoming trends in the industry that may impact the business, particularly on the people management front. This knowledge is extremely important for a business and can be used in crucial decisions for the future of the organization. But the lack of these discussions in an organization is what clouds the leadership's perception of HR as a strategic partner. Apart from knowledge regarding man management, HR leaders also need to gather knowledge on other aspects of business outside their jurisdiction as well. They need to dig into issues that business leaders are dealing with and find out an angle in which HR can help address those issues.
The HR leaders need to be clear about what the future of human resources in the company should be like. Along with a clear vision for HR itself, they should also help business leaders see where the company can be in a few years with the HR acting as strategic partners in business. Organizational effectiveness requires this vision and this preparedness is what can transform HR into a proactive department rather than the reactive unit that they act as currently.
HR is already making strategic changes to the organization but without much credit. Talent acquisition, training, retention, everything is done with the aim of meeting business goals and not just as a necessity. Which skills are required in the organization, how many people are needed, where the people can be deployed, all of these strategies are being taken care of by human resources. When the people are ready, the activities are ready to take shape as well. That way, HR is already working as strategic partners in the company's growth, increasing the organizational effectiveness.
---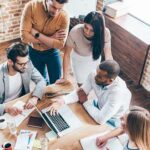 Role of employee trust and engagement in organizational effectiveness
Leadership and management may be crucial parts of the organizational effectiveness initiatives in a company but the people doing the actual groundwork are the front-line employees. Employees that are satisfied, engaged, and dedicated to the organization can be the main driving force in making an organization more effective. Strong work relationships are known to make an organization more productive.
Employee trust is the key to this. Employees should be able to trust the management and leadership enough to share their insights, ask more questions and present new ideas without hesitation or fear. This requires mutual respect and transparency in the system so that employee trust can be built. The management and leadership of an organization have to be able to keep lines of communication open to all so that employees feel supported and valued. When the organization shows enough care, employee trust increases and so does engagement, well-being, and inclusion.
There are several reasons employee engagement and trust are important to organizational effectiveness. When there is a culture of trust in the organization the effectiveness within teams increases. But such trust requires positive communication among all. Good communication is required initially to build trust and once employee trust is gained, communication automatically flows in the organization. So, it is a cyclic process.
Employee trust is also found to bring about higher levels of commitment among employees. this makes employee retention easier for the organization and employees are invested in the growth and well-being of the organization. Higher levels of trust among employees also translate into employee loyalty towards the organization. The kind of open communication that employee trust promotes also helps in better knowledge sharing and better problem-solving capabilities in the organization, which is crucial to organizational effectiveness.
Employee trust is also the foundation of employee well-being in an organization. A positive, healthy relationship between employees and the leaders of an organization enhances the feeling of belongingness that employees have towards the organization. This inclusive, supportive, and fulfilling environment is essential for human beings to feel like a part of the ecosystem and can drive mental and emotional well-being. These are extremely important for people to find satisfaction at their workplace and contribute to making the organization much more effective.
However, for true well-being, trust must be present at both ends. Just as employees' trust in the management is essential, the management should also be able to trust its people. A lack of trust at either end affects how comfortable people are when communicating and the ease with which they can work together. That is why trust that goes both ways is essential to organizational effectiveness as well.
Employee trust is known to impact employee performance too. As employee trust encourages better knowledge sharing and interaction within teams, it automatically makes teams a lot more effective. And effective teams make an effective organization. Team members are able to work together more efficiently, with efficient use of resources and energy. Trust issues in the workplace lead employees to lose focus of the common goals that they are supposed to be working towards. If there is no harmony within the teams, everyone puts their self-interest ahead of the common interest. Knowledge sharing is restricted and information and resources are withheld which ultimately hampers the performance and reduces organizational effectiveness too.
Building employee trust for better organizational effectiveness
As employee trust and engagement are seen to be such important factors in achieving organizational effectiveness, organizations have to focus on trust building at the workplace. Trust building in the organization has to be done both ways. That is building trust in leadership as well as building trust in employees. in other words, there has to be an organizational culture of trust in order to achieve organizational effectiveness.
Individual employees, managers, and leaders need to work on trust building equally and each requires a different approach.
Trust building as individual employees of an organization
As individual employees, there are two things that people in the organization need to focus on – communication and mutual respect.
Communication – The first thing that is essential for trust building with other team members or with the executive leadership is regular communication. Communication does not necessarily have to be formal; it may be informal communication as well. Individuals need to make it a point to check in with their teams regularly and make use of available modes of communication such as online chats. Impromptu conversations on work-related or other topics can help build interpersonal relationships and create a stronger bond between people.
Respect for others – The key to trust building is mutual respect. Mutual respect, care, and support are very essential to build better interpersonal ties and helps people feel more secure at the workplace. Mutual respect involves using inclusive language when communicating, acknowledging the contribution of others to a project or the organization as a whole, welcoming others' opinions, and other such acts of inclusion. An organization may usually have people from different cultures and backgrounds and it is important that each individual acknowledges this and ensures that everyone feels valued. Individuals should not only be inclusive themselves but also call out to anyone who is being disrespectful or discriminatory towards them or others.
Trust building as a manager
Managers have a major role to play in promoting a culture of trust within the organization. Managers are usually the bridge between the rest of the employees and the leadership. How they work towards building trust among people can impact employee performance, and thus organizational effectiveness, significantly.
Managers need to focus on the following –
Serving the employees – The job of a manager is not just to get work done by all employees, but also to care for employees' needs. The managers can earn the trust of employees by putting their teams first. It is their job to develop a sense of belongingness among team members, promoting teamwork, and delegate power to all team members. These acts of putting employees first prove that the people matter to the organization. Managers also need to strive for employees' welfare, help resolve conflicts, and treat everyone in the team equally. The key is to build trust through action instead of just words.
Demonstrating the same ethical standards that they set for others – As already mentioned, trust can be built only through action and not words alone. A good manager would have to uphold the same ethical standards that they expect others to keep up to. They need to demonstrate to other employees that they stick to the very rules that they have set for everyone else. This not just helps build trust but also allows managers to hold employees accountable when these ethical standards are not met.
Foster an environment of trust – Managers have the authority to create an environment that is conducive to trust building and making the organization more effective in the process. They need to create spaces and situations that require people to communicate more and work in teams. When the tasks are interdependent and people need to rely on each other to get things done, it automatically requires them to build and have trust in one another.
Trust building as a leader
The most difficult job in trust building, however, is that of the leader. Leaders may be efficient in their own capabilities, but employees are often hesitant to communicate and come forward with their views. Their trust in the leadership is often limited to taking instructions and following orders. But for an organization to be truly effective, employees have to be able to communicate with leadership easily and rely on the leaders to support them.
Leaders need to contribute largely to the organizational culture of trust. The leadership of an organization is responsible for establishing the core values of the organization. It is important that the culture of trust is made an integral part of these organizational values. When creating the organization's mission statements and value systems, leaders should make interpersonal relationships a key area of focus. They should be able to create opportunities for employees to develop strong interpersonal relationships and involve them in crucial decision making activities.
When communicating with employees, the leadership needs to demonstrate that they are listening and working on their suggestions. Merely encouraging people to communicate is not enough unless the leaders take action. If employees bring forward issues they are facing and do not see any action taken, although the leadership urges them to speak up, they will be demotivated the next time a similar situation arises. So, to keep the lines of communication open, it is very important that the leadership not only takes feedback but also takes them seriously and shows their support for the employees.
Organizational effectiveness depends on a number of things including the organization's structure, culture, technology and tools used, goals established, and more. But none of these can be improved or achieved unless the people working in the organization are motivated and engaged. Employee trust and engagement are, therefore, one of the primary requirements for an organization to be effective. In fact, research also shows that customer loyalty is quite closely linked with employee engagement and trust. This is because satisfied and committed employees offer better service to customers which, in turn, translates into better customer loyalty. Employee engagement and trust are also seen to promote effective use of resources increasing productivity and profitability.
---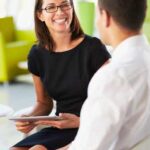 Organizational effectiveness today and in the future
The pace at which organizational management and the industry as a whole is changing has accelerated in the past decade more than ever before. With changes in technology, globalization of markets, ever-growing competition, and changing customer demands, organizations are evolving much faster today. And as organizations begin to change, so does the definition of organizational effectiveness. For instance, about 10 years back technologies like Artificial Intelligence or Machine Learning may not have been considered important when one thought of organizational effectiveness.
Today, however, every organization has to adopt these technologies to maintain its competitive advantage. Or say the flexibility to work from home was not even imagined to be a part of mainstream work culture a few years back for most organizations. Today, many organizations have realized that this flexibility helps make their employees more productive and their businesses more effective.
So, with time organizations and their requirements keep changing. Knowing how the trends or market demands may change in the next 10 or 15 years helps organizations sort out their priorities and develop new ways of measuring their success. Organizations have to scan their competitive landscape from time to time and decide what new strategies need to be implemented or which factors are limiting their growth.
Organizational effectiveness in the current world
The current business world already has a very wide definition of organizational effectiveness that has under its umbrella various business areas of an organization. Organizations are focusing on lean processes, digital transformations, minimizing disruptions, and improving the overall efficiency of the business in order to be effective in the long term.
As discussed above, in the current state some of the major factors that organizations focus on for organizational effectiveness include –
Organizational structure – The organizational structure is considered one of the most important factors affecting organizational effectiveness today. A more democratic and flat structure that provides some amount of autonomy to everyone is usually seen to be much more effective and efficient. This is because, in such a structure, all members can put forward their views and have the freedom to make decisions within their capacity. Employees in such organizations are more involved and all of this adds up to make the organization more efficient.
Leadership style – We have already discussed in detail how the leadership of an organization contributes to organizational effectiveness. This is another very important aspect that organizations today take into consideration. The leadership style in an organization determines how the company culture will be, how satisfied and committed the employees will be, how productive the organization can be, and so on. So the leadership style of an organization also impacts the effectiveness of an organization.
Employee performance – In the organizations of today, employees play a very important role in increasing effectiveness and productivity. We have seen how employee engagement and trust affect the level of effectiveness in an organization. Productive and motivated employees can contribute much more to the organization.
Organizational culture – Lastly, the organization's culture is what decides how satisfied employees are working in the organization, how communication flows, what the reward systems are, and how issues are addressed. Toxic cultures are known to reduce productivity and efficiency while supportive cultures help improve effectiveness.
Organizations today are much more progressive in terms of their attitude towards employees and work culture. They are leaving behind legacy systems and policies to embrace new ways of working to ensure the satisfaction of both internal and external stakeholders. But with time, there are other factors too that will come into the picture. These factors may also play equally important roles in organizational effectiveness.
The future of organizational effectiveness
The future holds a lot of opportunity for organizations that are striving to be effective in the long run. But along with opportunities, they will also need to face some challenges. The business, technology, social and managerial trends are constantly changing. Businesses will have to keep up with these trends in order to maintain their relevance.
Some of the important trends in organizational effectiveness in the next 10 years that organizations should prepare themselves for include –
Putting reputation ahead of revenue – Organizations of the future need to shift their attention to building a reputation more than generating revenue. The world today needs more organizations that care about their internal and external impacts. Organizations in the coming years will have to be socially and environmentally responsible. This is what customers, shareholders, and employees want to see and will value. A reputation as a responsible and accountable organization will be very crucial for organizational effectiveness in the near future.
Distributed power – Effective organizations of the future will not have power restricted to the executive leadership of the company or the managers of individual business units. Power will be distributed and diversified, giving some authority to everyone within the organization. This is expected to make people more involved and productive, leading to better effectiveness.
Localization in a global market – While so far, most organizations have been focusing on taking their business to larger markets globally, the focus is slowly shifting to localization. This means that though the globalization of businesses will continue, organizations will have to focus on the local markets they are dealing in. A "one size fits all" approach to the business will no longer be sustainable. Instead, businesses will have to understand the needs of and create separate strategies for each individual market they expand to.
Technological shifts – Technology is undoubtedly one of the major factors affecting organizational effectiveness. As time goes by the kind of technology that businesses rely on will also have to change. There is already an increasing demand for automation. Technologies like AI and Machine Learning are finding new uses in business every day. From customer service to marketing to other critical areas of business, these technologies are making their importance felt. Businesses have to adopt new technologies early if they wish to be in the race for effectiveness along with the strongest players.
These are some of the major factors that will come into play in the future of organizational effectiveness, though there are many other similar areas to ponder over. This corporate training workshop aims to help the participants to gain an overall understanding of organizational effectiveness and their roles in improving their respective departments, business areas, or the organization as a whole. Participants will be trained on how to analyze the current state of their organization and how to fill the gaps in the system to reach maximum potential.
---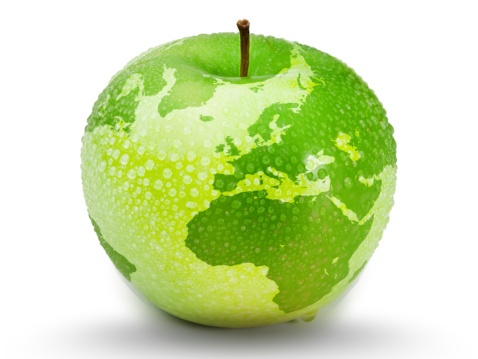 Executive Summary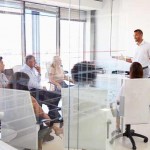 Overview
As a concept, organizational effectiveness has captured the interest of researchers and practitioners. Research interest in organizational effectiveness dates back to industrialization and scientific management (1910-1920), which proposed optimizing and simplifying jobs to improve productivity, and recommended cooperation between workers and managers. In the past, organizational effectiveness was measured in terms of productivity or profits. It was also interchangeable with organizational success or 'worth' and mainly spoken of in the context of achieving goals.
Over the years, researchers and practitioners have provided a wealth of ideas on the organizational qualities that constitute effectiveness. There is no single definition, model or approach of organizational effectiveness, and as such, it as a multidimensional concept.
For organizational leaders, effectiveness criteria are a matter of critical importance. Criteria for measuring effectiveness vary from company to company and sector to sector. Richard et al. (2009) advances that organizational effectiveness is a measure of organizational performance, which includes the internal performance outcomes associated with efficient operations, and non-financial indicators of performance, such as corporate social responsibility. Campbell (1977) presents more than 30 different criteria, including profits, productivity, growth and cohesion.
Different organizational systems emphasize effectiveness criteria differently. Rational perspectives stress on goal accomplishment, focusing on productivity, efficiency and quality. The natural system, which accords more importance to the informal structures in an organization over formal structures, is more concerned with interpersonal skills, and employee satisfaction and morale. Open systems perspectives, which view organizations as entities shaped and transformed by their environment, pay attention to flexibility and adaptability.
What constitutes effectiveness is a matter for the individual organization. Yet, those that disregard entirely effectiveness criteria that could be gaining in importance in their external environment, in economic, political, legal, social, technological, demographic, global and competitive sectors, may very well be jeopardizing their long-term success.
For example, although responsible companies have existed for over a century, corporate social responsibility (CSR) didn't gather pace till the 90s, when organizations' issued reports detailing their commitment towards addressing the impact of their operations on society, economy and environment, and outcomes thereof. Diversity, equity and inclusion (DE&I), cornerstones of a socially responsible organization, also gained impetus in the wake of social movements and internet-driven global interconnectedness. At the turn of the 21st century, CSR has come to play a role in decreasing or increasing effectiveness. Studies show that organizations with diverse teams improve employee engagement and collaboration, having positive effects on performance and retention.
In the 90s, Nike earned the wrath of the public amid allegations of child labor and overseas sweatshops. The shoe manufacturer faced boycotts and sales suffered. The backlash forced Nike to revamp the way it did business and communicated with the public. By the early 2000s, the company had put together a CSR reporting system that listed its contract factories and detailed working conditions and pay scales. Nike also owned up to its faults and vowed to become more socially responsible. The company has since expanded its CSR commitment to make supply chain improvements aimed at improving its environmental impact.
It has been suggested that CSR enhances shareholder value and exerts a positive effect on financial performance. Socially responsible companies are able to attract top talent, and in a better position to win the talent war. As generational shifts occur in the workplace, competition for Gen Z and millennial workers will increase. These age cohorts are called 'Generation Green' for their socially- and environmentally-conscious behaviors.
Employees supply performance, a criterion of organizational effectiveness. The cost of hiring a new employee is hefty. Organizations want to hire the best possible talent. An understanding of how various effectiveness parameters are linked will help organizations plan and manage work and change wisely.
The world has come a long way technologically. We're in an era of accelerated technological development marked by the emergence of 'disrupters' that turn entrenched business models on their head. How ably organizations sense change and adapt to it determines their long-term success. Businesses that are quick to evaluate the rapid progress in systems, software and telecommunications, and implement them quickly tend to race ahead of slower peers. In fact, organizational growth and success has depended on the intelligent and timely adoption of performance-driving technologies and work practices. It is seen in the transformations undergone by some of the leaders in their industry today.
Automotive giant Ford built the Model T with a vision to make cars affordable to everyone. They combined interchangeable parts and workers on the assembly line, to assemble cars faster than any other car maker. Sales took off and Henry Ford rewarded employees with a higher pay, enabling them to become a part of the American middle class. Ford's growth spurred the glass, steel, rubber and other sectors. As a large number of cars began rolling off assembly lines, billions poured into developing and improving road infrastructure.
The company also emerged unscathed from the automotive crisis of 2008-2010 brought about by the rise in automotive fuel prices and subsequent fall in sales of SUVs and pick-up trucks. Over the years, Ford has restructured to adapt to changing consumer perceptions on fuel economy and vehicle emissions. By 2022, the company aims to have 22 fully electric vehicles in its global portfolio. Ford has also kept pace with emerging technologies and business models in the industry. It plans to launch a self-driving vehicle division, and has expanded research in camera sensors, advanced algorithms and radar technology.
Although organizational effectiveness doesn't have a standard definition, it is generally agreed that a company is operating effectively if it meets its goals, satisfies its shareholders, and creates social and environmental impacts that support its financial performance and long-term growth. For goal accomplishment, organizations need a productive, engaged and thriving workforce. So, individual effectiveness is a part of and contributor to the effectiveness of the organization as a whole.
---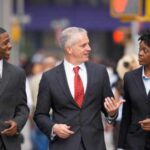 Examples
Industrial revolutions
Industry, as it exists today, has evolved substantially from beginning of the industrial revolution in the 18th century. In the late 18th century (Industry 1.0), steam-powered machines were used to mass produce goods. Industrial products grew by volume and variety at the end of the 19th century (Industry 2.0). Electrical energy emerged as the primary power source and assembly line production powered mass production. The invention of the telephone, automobile and plane were important developments during Industry 2.0. Techniques such as just-in-time manufacturing, lean principles and division of labor were introduced to increase output and quality.
American mechanical engineer Frederick Taylor proposed the scientific management theory based on four principles (1) using scientific methods to standardize the best ways of performing a task, (2) a clear division of tasks and responsibilities, (3) rewarding high-performing employees and (4) separation of authority and specialization of function.
Industry 3.0 was marked by the introduction of more automated machinery on the assembly line to perform human tasks. Advances in electronics, telecommunications and information technologies brought about production efficiencies and spurred innovation. Technological capabilities emerged as a major source of competitive advantage. Rising consumer expectations moved manufacturers to increase time-to-market and increase customization. Global supply chains and dispersed manufacturing helped lower costs and scale up production to cater to new markets in developing nations.
The fourth industrial revolution, Industry 4.0, builds on the automation and computerization of the previous generation. Smart machines collect tremendous amounts of data in a short span of time. Insights from the data can inform performance bottlenecks, and help improve operational efficiency and safety for high-consequence industries. A globally dispersed supply chain allows manufacturers to take advantage of low costs and production capabilities of multiple locations. However, full real-time visibility into the supply chain is a challenge, which is exacerbated in the event of major crises from pandemics to political turmoil. The connected supply chain is an example of an innovative Industry 4.0 solution that creates a single, integrated view of the supply chain to enable manufacturers and supply chain partners to collaborate seamlessly.
New and emerging technologies
Smart equipment and robots in factories and warehouses work alongside human employees to optimize efforts, create a safer working space for employees, and increase speed of operation. Robots have become more affordable and more autonomous by incorporating artificial intelligence. Low-cost robotics are allowing smaller manufacturers to automate tasks and assist factory workers enhance their productivity.
The Internet of Things (IoT), a network of physical objects embedded with sensors that exchange data with other devices and systems over the internet, have sprung forth exciting possibilities for an array of industries. For manufacturers, benefits of IoT include better quality control (fixing product flaws before they're launched in the market), smart inventory management (real-time visibility of warehouses, factories and distribution facilities), and smart packaging (QR codes, specially configured RFID tags and Electronic Article Surveillance tags).
In the automotive industry, IoT is best known for developing self-driving cars although autonomous vehicles on roads are a long way off. They have the potential to reduce the number of crashes, which can be attributed to driver error or behavior in 94% of cases, reduce harmful emissions and ease parking woes. Advanced Driver-Assistant Systems (ADAS) use IoT to generate alerts on potential hazards while driving and allow drivers to take control of their vehicle in a timely manner.
IoT is transforming the energy industry. Smart grids detect changes in electricity demand and supply to deliver electricity efficiently to customers, and provide increased control over energy consumption. An energy supply chain that employs sensors is able to transmit real-time data for optimal decision-making.
Data for aerospace production resides in loosely coupled systems and creates information siloes. In the event of a problem, the appropriate part of the factory is secluded and information passes through the siloes for decision-making, slowing down production sequencing. New and emerging technologies facilitate the vertical integration of systems to enable decision-making at the heart of the factory floor and quick response to production issues. Additive manufacturing and 3D modelling allow parts to be created with lesser material, thereby reducing manufacturing costs. The large machines at workstations can be replaced by smaller digital machines equipped with sensors, and connected to the control room from where they can be controlled remotely.
The goal of Industry 4.0 is to make industries more efficient and consumer-centric. All the industries covered in the Organizational Effectiveness program can benefit from incorporating technologies that transform operations and deliver tangible business value. Benefits range from cost reduction, easier compliance and improved efficiency to enhanced collaborative work, better customer experience and innovation opportunities. More machines don't necessarily mean fewer employees. Organizations can relieve employees from repetitive tasks and utilize their talents in other areas of operations. Inherent human characteristics such as emotional intelligence, capacity for empathy and effective communication are unlikely to be replicated by even the most sophisticated robots. Human-robot collaboration is the future of manufacturing. Organizations have the opportunity to upskill employees and motivate them to make valuable contributions in areas of creativity, novelty and innovation.
---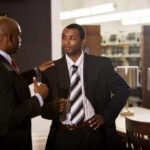 Organizational Goals
The traditional way of measuring effectiveness is by examining the degree to which the organization is able to achieve its goals. Goals are a starting point for achieving or increasing organizational effectiveness. 'Where do we want to be and why?' is the earliest question on the journey to effectiveness. Companies in highly competitive industries must keep evolving to continue existing (a low bar) and growing (a likely outcome of innovation as well as strong financial and non-financial performance). Existing effective processes support goals but they too will change from time to time in response to external forces.
Types of organizational goals
Broadly, there are three types of organizational goals: strategic, tactical and operational goals. Strategic goals are financial and non-financial results that companies aim to achieve over a long term. Increasing shareholder returns and improving diversity are examples of strategic goals. Top management develops strategic goals and has the responsibility for meeting them.
Tactical goals put strategic goals into action. Middle managers are responsible for actualizing tactical goals. Either middle managers or top managers may set out tactical goals. Operational goals are there to solve problems encountered in implementing tactical objectives. Lower-level managers are accountable for meeting operational goals as they plan work and manage workers on assembly lines, in the field, or in product development teams.
Executive leadership offers employees and managers incentives to meet operational tactical and strategic goals. An increase in compensation, company shares and promotions are common financial rewards. Financial and non-financial motivations are determined according to the roles and contributions of employees.
An example of goal-setting for a producer of renewable energy
Renewable energy sources have emerged as a strong competitor to fossil fuels. Companies in the renewable energy sector need a long-term strategy focused on sustainability and profits to remain competitive.
From a financial perspective, a renewable energy producer may prioritize total shareholder return and return on capital employed. As part of its strategic goals, the company may plan to create energy products that benefit customers, and offer solutions that help customers reduce their environmental footprint. At the tactical level, the company may aim to reduce environmental impact of day-to-day operations, increase gross average production, reduce development and installation costs, and implement energy-efficient technologies. Operationally, the company may focus on technological breakthroughs, worker productivity, and a safe working environment.
Together, these goals enable the company to be effective and ensures their long-term sustainability.
The success of an organization depends on many factors. Balancing financial performance with non-financial objectives has becoming increasingly important in an increasingly social- and environment-conscious world. Although an established company may not suffer great financial harm by ignoring its corporate social responsibility, competitors may take advantage of its weakened position following a media or public backlash, and benefit at the company's cost. While an organization may post year-on-year profits and revenue growth, it must observe changing CSR trends to remain in favor with the public.
Goal setting
Goal setting for effectiveness must consider whether the organization is continually trying to reach its full potential and setting a higher bar for itself in areas of financial and non-financial performance. They must consider multiple perspectives of what it means to be effective, and develop goals accordingly. For example, organizations must be flexible and adaptable, and stable and controlled at the same time. The competing values framework addresses this paradox and serves as a strategic tool to identify organizational gaps, and manage organizational values, culture, functions and processes.
Organizations or functions that aim for continuous improvement or efficiency rather than effectiveness may focus less on outcomes and more on internal processes. Companies that use Lean or Agile approaches to product development assess the efficiency of internal processes, such as how quickly and frictionlessly collaboration occurs among teams, and whether information is documented and managed properly.
A resource-based framework considers the inputs into the organization's production processes, such as employee capabilities, patents and capital equipment. The model also takes an inward look at measuring effectiveness and plans strategic actions based on an assessment of resources and capabilities. The purpose of the model is to develop strategies that allow the organization to maximize opportunities from its core competencies relative to the external environment.
Organizations can measure effectiveness based on the activity, perspective, levels, timeframes and reference.
– Assessment based on activity domains includes all focus areas that have been selected for improvements, and include goal realization, shareholder returns and customer loyalty.
– Assessment based on perspective takes into consideration the views and demands of shareholders, customers, employees and society.
– Assessment can occur on the level of a business function, department, team or the entire organization.
– Assessment can occur over a short-term or long-term, or based only on current needs.
– Effectiveness can be assessed in relation to the organization's competitors, its ideal state, its past version, or strategic goals.
Every organizational member plays a part in achieving the desired level of effectiveness. Clear communication of goals and drivers of organizational effectiveness are critical to guide employees' decisions and actions. Employees should understand how their work contributes to operational effectiveness and impacts tactical goals. They must be made aware of collective effort impacts strategic goals and receive appropriate financial- and non-financial motivation to do their best work and cooperate with higher-ups.
Top management needs to take multiple perspectives on what effectiveness means for the organization, and how best its potential can be exploited. Goals, KPIs, measurement systems and performance management approaches can then be developed to create or improve effectiveness.
---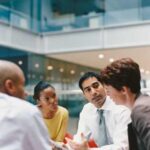 Executive Leadership
Leaders set the vision for the organization and develop strategic goals. They invest considerable time and energy to determine the path the organization should take, in anticipation of future needs and opportunities. Leaders are responsible for managing the organization's sustainability and steering it through economic headwinds, industry disruption and unforeseen, high-impact events. An organization's degree of effectiveness is greatly influenced by the quality and commitment of its leadership.
Devote strategic focus towards the right measures of effectiveness
Organizational effectiveness is a multi-dimensional concept. In practice too, effectiveness, as a measure of organizational performance, keeps changing. An organization can have efficient operations, but lack innovation and effectiveness. Or it can be profitable and a huge job creator, yet low-level employees may deal with poor working conditions and the board may lack diversity. Organizations can be effective in some respects and underperformers in others.
Leaders determine where their strategic focus needs to lie and balance competing priorities in a way that ensures trade-offs they can live with. They should take risks that are worth pursuing and cooperate with managers, consultants, academic and local authorities, to drive the success of new ways of working. Taking proactive steps in transforming operations is in the best interest of organizations in an increasingly stringent regulatory environment. Companies in the energy, automotive and manufacturing industries that not only meet but exceed expectations benefit from goodwill and sustainability.
Solve business problems together
Organizational goals can be stymied by a lack of cooperation among leadership teams. A collective approach to problem-solving is one of the hallmarks of effective leadership. Leaders must view the organization as a whole system and investigate whether there's sufficient cross-functional collaboration and access to information. The organization will likely fail to innovate or improve if its members have the tools but not the information to plan strategic and tactical actions. Leaders have the authority to break down siloes hindering collaboration and knowledge-sharing, and must be proactive in initiating the necessary changes.
Various executive leaders or leadership teams based in different countries/locations need to work together to achieve the organization's overarching goals that lead to an increase in effectiveness. There are many advantages of shared decision-making. It brings fresh ideas, new perspectives and many more experience-backed insights to the table. The C-suite should welcome inputs from business and functional heads, and be open to consulting external stakeholders such as community leaders, research universities and government agencies.
Have structured and intentional interactions
Strategic discussions on the targeted measures of effectiveness must lead to appropriate outcome-driving actions. The likely of achieving the desired outcomes increased when leaders interact with intention. Intentional communication is when leaders listen to one another, weigh their response before speaking up, communicate clearly, and remain focused on what needs to be accomplished. They are committed to ensuring respectful interactions and modeling behaviors expected from those at lower management levels.
Structured meetings make best use of all participants' time by staying within the agenda, allowing everyone to have their say, and setting the direction for future discussions. A high-level meeting must decide the order of topics, presentations and activities (if any), and take down minutes to be shared via email with all participants after the discussion is over. Unstructured discussions fail to create in participants a sense of commitment to the decisions made and objectives pursued. Admittedly, the risk of such a thing is far less when board members and executive leaders call the meeting and authorize decisions. In any case, executives should make it clear that the decisions taking in the meeting are binding on everyone.
Review measures of organizational effectiveness from time to time
Some measures of effectiveness remain constant and relevant during the entire life of the organization. Effective organizations show profit and/or growth, have a large and/or loyal customer base, make products/offer services that meet consumer needs/desires, and meet their legal obligations. A competent workforce, robust processes, customer loyalty and the mindset and acumen to adapt flexibly to the changing business environment are necessary for sustainable business growth, also factor into assessment of organizational effectiveness.
Leaders have the duty to review measures of effectiveness to not only track progress in these areas but to also identify gaps and exclusions. Is the organization innovating enough or leveraging its unique strengths to penetrate developing markets or wealthy nations faster than the competition? If the organization is struggling to retain the levels of competitiveness it enjoyed four years ago, leaders should evaluate whether the organization has been effective in building strategic alliances or investing in ecosystem building to strengthen their competitive positioning.
Public perceptions of an organization have consequences for its financial performance. Surveys of have found that a majority of American consumers were likely to switch to a brand associated with a good cause, price and quality remaining similar. Other studies show that making supply chains or operations more energy-efficient or less polluting leads to a more productive use of resources. Publicizing CSR actions is also a cost-effective way for an organization to improve its competitive position. Leaders should review impacts of the organization's community relations and CSR image on financial performance, and their implications for long-term growth.
Leadership decisions are also critical from the point of view of attracting investors. Investors buy the idea and vision but they also want to see strong leadership. By taking a balanced and nuanced view of organizational effectiveness, leaders can more easily get the funding they need for business expansion.
---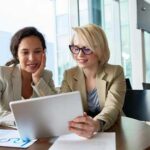 Managerial Effectiveness
Most authors view leadership and management as two different concepts. They're similar in that they involve decision-making, creating relationships and networks to meet a goal, and ensuring that the job is accomplished. They differ in terms of their primary functions. A leader's primary function is to create change, while a manager is responsible for extracting results through order and efficacy. For this reason, a manager's role tends to be viewed as mundane and administrative, while leaders are expected to be creative visionaries and change agents. Despite these differences in perception, leaders and managers are united in their efforts to drive results. Neither should be a more dominant force in the organization – a manager's pragmatism and a leader's idealism are both necessary for organizational success. A balance is ideal; organizations should guard against being over-managed and under-led.
Improving managerial effectiveness
Departments flourish under effective managers. Managerial effectiveness is an important driver of organizational growth.
As managers directly oversee people in their teams of departments, they are influential during change initiatives in the following key ways:
– Aligning team responsibilities with the organization's agenda/goal
– Providing insights and assistance to help teams adapt to new ways of working
– Guiding employees to solve problems and smooth out conflicts
– Understanding employees needs and requirements to reduce turnover
Managers' own performance is measured in terms of their team's/department's rate of productivity, revenue generated, customer satisfaction rates and working environment. Senior executives may assess managers based on how successfully they've incorporated feedback received, their team's turnover rate, and whether any adverse incidents have occurred under their watch. Executives will also observe managers' behaviors, communication and attitudes, to determine whether they can be groomed to be future leaders.
A clear vision on what the team/department needs to achieve and how best to steer them through change, is helpful in decision-making and action planning once the transformation is underway. They need to stick to their vision and remain committed to the cause. Any obstacles encountered during the journey must be addressed quickly and efficiently so they don't prove roadblocks to change. Gaining their team's/department's trust is critical to engage them in the initiative and motivate them to do their best. Managers can assign tasks to individuals based on their strengths and weaknesses, and give more responsibilities to those who have expressed their interest in growing professionally.
When called upon to improve an aspect of organizational effectiveness, managers should avoid doing most of the job themselves. They should meetings to discuss details of the initiative, set performance expectations, prioritize and delegate tasks, give specific feedback and monitor whether the feedback has been implemented. Managers shouldn't solve problems or resolve conflicts that team members can handle on their own. They can act as an impartial arbitrator, suggest options and provide insights from their own experience. But they need to stop short at providing the solution or doing a task that employees are expected to perform.
Leaders create innovative organizations
Innovating is a sure-fire way to create value at scale. Senior executives have the responsibility to drive the innovation and change that makes the organization more effective and enhances financial performance. They have the authority to call the shots on changing structures and processes to enable the envisioned change. Three key ways in which senior leaders are making their organization more innovative and effective are as follows:
– By integrating innovation into strategic agenda and growth.
– By managing, tracking and measuring innovation and effectiveness
– By creating conditions that encourage innovation and effectiveness
– By making it safe for employees to express their ideas and incentivizing out-of-the-box thinking
Top leaders promote and actively manage organizational innovation. They encourage behaviors such as risk-taking, openness to new ideas and learning from mistakes. Through managers, they give employees the support needed to innovate and enhance organizational effectiveness.
Organizations must establish roles and expectations from managers across hierarchies. Top managers, mid-level managers and line managers have distinct responsibilities in performance management. Top managers set trends and model behaviors for employees at lower rungs of the corporate ladders. As their influence is substantial, managers across hierarchies must inspire attitudes and actions that maintain consistently high levels of performance. Managers must also be on cordial terms on one another as it helps ensure smooth collaboration and knowledge-sharing on projects. Differing views on performance management, apathy towards organizational culture, or disinterest in functions or processes other than their own, prevents managers from delivering on expectations during transformation efforts. Where unity is present, employees feel more motivated to participate in the change process or otherwise fall in line.
The organizational structure sets roles, powers and responsibilities, and decides how information flows at different levels of management. Leadership use frameworks to determine what is expected of employees to achieve common goals. There are different types of organizational structures. Leadership considers various factors before identifying the structure that works best to meet the organizational mission. Command-and-control structures were dominant in the industrial age. Technological advancements, heightened collaboration, the start-up revolution and remote working arrangements led to less rigidity in the division of power and created flat organizational structures.
The Introduction workshop will provide a better understanding of the involvement and commitment of managers in driving organizational effectiveness.
---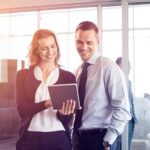 Change Management
Change is often complex and intimidating. But it is necessary to developing and improving the effectiveness of processes, functions, products, programs and corporate culture. Leaders plan and oversee strategic change initiatives. Middle managers handle changes at the operational level and report to senior executives. Employees make change happen so long as they buy into the initiative. For this, they need to understand the reasons for implementing the change and how it will impact their work and careers. Leaders provide the rationale, motivations and assurances that create engagement and drive change.
Leaders' decisions and behaviors are vital to the success of change initiatives. They are more likely to implement change successfully if they:
– Set well-defined metrics and milestones
– Commit to the change
– Create ownership and accountability
– Remain engaged throughout
People are at the heart of change
Unless leadership gains consensus and commitment from departments, teams and individuals, they can expect a rocky path to the better version/future the initiate aims for. Top-level leaders determine the change management approach, which will then be integrated into program design and decision-making. Dealing with people issues on a case-by-case basis creates negativity and harms employee morale. Senior management must engage key stakeholders and leaders from the time the initiative is formally implemented, and adapt often as changes makes its way through the organization.
Organizational culture plays an important role in the change process. Leaders should communicate to the workforce behaviors that will support new ways of doing business. They need to create metrics and incentives to track and reward the expected behaviors. It is not necessary for an organization to change their culture first and implement their change program afterwards. Driving cultural change can coincide with the change initiative. As influential change agents, leaders can effect systematic culture change through careful planning, metrics and rewards systems.
Resource planning and data availability are crucial
Without sufficient material, financial and human resources, pursuing major change can risky. Leaders should determine the resources the organization needs to build before it can embark on change. Inadequate change management resourcing is among the reasons why change initiatives fail. It can occur from not having enough resources or from budget constraints from competing interests that lead to allocated resources being cut.
Depending on the initiative, teams may need substantial data that can be gathered from internal operations and institutional knowledge, or from interconnections with academic and research bodies. When the data needs be acquired externally, leaders should exercise their authority and influence in ensuring its availability. Organizations will likely have customer data to utilize towards improving marketing, customer support or other aspects of effectiveness being targeted. In addition, they must introduce business intelligence tools that analyze customer behaviors, identify operational loopholes, spot market trends and perform quantitative analysis to transform data into useful insights.
Change is also a personal journey
Employees will want to know the different ways in which the change will affect them, and what the success or failure of the initiative will mean for them. This anxiety is natural and needs to addressed right from the beginning and by managers and team leaders who work closely with their teams.
Individuals in teams and departments trust their supervisors and have a close relationship with them. Therefore, they need to hear the good and bad news from those influencers. The organization's internal communications' department develops messages and guidelines around the change initiative. After senior leaders' approval, the messages are distributed throughout the organizations. Managers and department heads may also be briefed by human resources and/or the communications' department on handling their teams' questions about the change program.
Change cannot be coerced
Successful change involves empowering employees. Leaders can review change management programs undertaken previously by the organization, by competitors, or by industry leaders. What factors contributed to employee engagement and empowerment? What actions impeded the change initiative? When putting people at the heart of the change process, what steps can the organization take to alleviate their anxiety and gaining their consensus? A comprehensive assessment will enable leaders to create the right expectations about the change and provide employees the right information at the right time.
Unexpected hurdles are a common feature of change initiatives. When leaders encounter problems they hadn't anticipated, they shouldn't begin doubting their change strategy. Rather, they should make the adjustments necessary to keep the momentum going. This requires a willingness and ability to adapt to events and transformation occurring during the change process. Leaders should also investigate the obstacle and record findings. They might uncover systemic shortcomings that have gone under the radar.
Change management models
Change management efforts require changing business processes, job roles, organizational structures and updating technologies used in the business. The change may affect some people more than others, and everyone may have a different view of the initiative. Organizations can evaluate the suitability of different change management models to their change goals. Some examples of change management frameworks are McKinsey 7-S, Kotter's model, ADKAR model, Kübler-Ross framework, and the Lewin model. Organizations can combine various change management models to guide the change process. As far as possible, the change strategy and implementation should seek to minimize the negative effects of change events, and at the same time, capitalize on the transformation.
Establish metrics for measuring the effectiveness of the change management program
Examples of change management KPIs include effectiveness of change management messages and delivery, whether change management activities were implemented according to plan, speed of execution and KPI measurements of change projects implemented. KPIs based on where employees are in the change process and they are progressing include adoption metrics, compliance reports, awareness and understanding of the initiative, observations of behavioral change, and employee satisfaction surveys. From an organizational perspective, KPIs will relate to the effectiveness goals aimed for, and performance improvements, benefits and ROI captured.
Sometimes, change fails. When this happens, leaders must perform a post-mortem to identify the causes. Did the initiative lack bottom-up support? Did leaders underestimate the scale of the change? Was the program ill-timed, such as during the exit of a valued C-suite executive? Leaders must then determine whether the initiative can be revived, at a later date, with suitable strategic modifications. Change management failure is unlikely to ruin an organization, but not pursuing change most certainly will, at some time. The change must be purposeful and linked to meaningful effectiveness goals. The initiative can misfire in absence of a compelling case for change. Careful change strategy, implementation and management planning should precede a complex or large-scale transformation.
---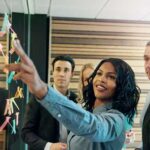 Work Management
The work involved in executing organizational effectiveness goals will be distributed among individuals, teams and departments, depending on the nature and scale of the change initiative. To align efforts with effectiveness goals and ensure a fair division of efforts among all participants in the change program, leaders must identify ways to manage the work involved efficiently. Work management involves creating workflows that distribute work in the form of individual and team or department-level tasks. It provides oversight over the efforts being undertaken, and offer the opportunity to solve problems commonly encountered when executing a project.
Project management is the main component of work management. Usually, a project manager is assigned to manager and supervise the work. They manage resources, time, process and client/stakeholder relationships. Depending on the change initiative, multiple managers may report into a team of senior executives.
The steps of work management are as follows:
– Identify when and how the work will be done. A clear, detailed explanation is necessary.
– Plan the resources and time needed for successful execution of the initiative.
– Implement the initiative and ensure the managers-in-charge prioritize the initiative.
– Document the process and the communication involved throughout.
– Analyze results from the initiative and make a note of improvements to introduce.
Managers can plan work keeping in mind certain practices that have been seen to improve project performance. Some of the best practices discussed in this workshop are stated below:
– Teams should have a clear understanding of project goals, benefits, deliverables, quality standards, success metrics, risks, timeline, resources and budget.
– Assign the right people to manage the project after conducting a review of mid-level managers. Some senior employees may have managed projects informally. Consider formalizing their role and/or providing them the training or certification to take on a leadership role on the project.
– Create a risk response team that will provide for contingencies. Choose members experienced in project implementation and risk management. When budgetary constraints arise or a key resource quits, the risk response team will find ways to keep the project moving.
– Make the project transparent, in terms of communication, budget, timelines, issues and changes. Keeping everyone in the loop makes them feel like their contribution is valued and encourages them to perform to or even exceed the desired quality standards.
– Keep an eye on scope creep, which can have a ripple effect on the timeline, budget and deliverables. Ensure that stakeholders understand the impact of making changes to the project.
– Get feedback from teams on their experience working on the change initiative. Identify issues that may escalate during the course of the project and potentially derail its success. Record issues that are not consequential to outcomes but can be explored at a later time.
Work management software
Work management software simplifies the distribution of work and provide real-time visibility into how the project is coming along. Common features of work management software include:
Task management: Managers can assign tasks to individuals and teams, indicate whether the tasks are high or low priority, and set deadlines.
Communication: Managers can request updates from teams, add comments to tasks, and communicate directly with a team member.
File sharing: Managers can share documents directly to the tasks to allow team members to download files to their devices.
Time management: Managers and teams can track work hours across tasks and projects.
It can be tempting to use all the features and templates of a work management software. But that may make the tool unnecessarily complex to use and lead to a reduction in adoption. Managers don't need to fit the process into the tool. Keeping it small initially and allowing teams to engage with the tool is preferable. Once they become comfortable using the software, new features can be introduced to move more process tasks.
Work management tools provide templates for different job types. Using a template for each job type often leads to a bunch of slightly different looking templates, leading to confusions. Instead, identify consistencies of what needs to be tracked and create templates accordingly. Aim for a few core templates that can be used across departments, teams and global offices. They can be customized as and when required. Make changes to the template keeping the end goal in mind.
Use the same approach for reporting. Start with a standard report and tweak it as needed. After this initial familiarization, managers can determine the reporting tools that can provide a good view of project progress and results.
General managing and reporting tend to take up most of a manager's time. They may have less time to devote to active performance management. There are performance management tools that automate employee performance reports and daily work reports. By staying on top of team performance, managers can keep productivity and engagement to consistently high levels.
Work management tools create transparency around tasks and results. Organizations that continue operating in siloes and are yet to implement software that enable multi-disciplinary collaboration across the enterprise must make the necessary investments quickly. If anything, the novel coronavirus pandemic has highlighted the importance of digital tools in helping teams to stay connected with one another as well as with customers. Work management has come online. Rather than shelving mission-critical projects and change programs during the COVID-19 crisis, organizations are accelerating investment in remote collaboration and work management tools.
To create efficient, productive and engaged remote teams, leaders must first establish a remote/hybrid work policy laying down the professional standards, rules, protocols and expectations to be followed by everyone. With this understanding in place, managing remote teams efficiently only requires small, easy shifts in leadership styles.
---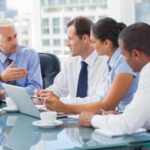 Job Design
Job design is the process of creating a job that meets the organization's objectives while rewarding workers. It is one of the tenets of industrial and organizational psychology. The work that needs to be done is organized into tasks, activities, relationships and responsibilities.
Ineffective job design leads to a disorganized working environment. Employees should be clear about the exact nature of the tasks they must accomplish. Leaders must create an environment that allows employees to execute tasks efficiently. Specificity about tasks and activities enables leaders to design workspaces that promote communication, collaboration, privacy and flexibility.
How jobs are designed affect employee productivity and morale. Poorly designed jobs result in boredom and dissatisfaction, causing employees to 'tune out' and eventually quit. This hurts overall performance and increases labor costs. The organization may also struggle to attract talent, affecting their ability to innovate and grow.
Job design is primarily the responsibility of HR manager. Department heads or team leaders assist HR managers in creating job descriptions so as to ensure that job seekers with the required qualifications, skills and experience apply.
If qualitative and/or quantitative research findings reveal a need for job analysis to improve output, then the organization must review the following: the contents of the job, methods (systems, procedures, workflows) to execute the job, and the relationships that should exist between the individual in that role to his/her superiors and subordinates. The rationale for the present state also needs to be assessed. Why does the individual report to two managers? What hardware or software systems are available to the individual to perform his/her work? What are the primary responsibilities of the worker and how well do they align with organizational objectives? It is possible that the particular job needs to evolve to deliver more value to the customer or to speed up operations.
Based on this analysis, the job role can be modified to reflect new needs. Managers can determine how tasks should be prioritized, whether some tasks can be delegated to other team members, if more training or tools are required, and so on. The purpose is to enable and empower workers to meet the expectations of their job, which in turn, will help the organization meet its strategic goals.
The need for a job analysis must be clear and backed by data. When needs aren't clearly identified, the exercise is futile and a waste of time. Managers must know why the job analysis is being done, the impact of changes, and the implications of not reviewing the job.
When designing job roles, organizations take into account certain key factors, as briefly explained below.
Variety: Some jobs require a greater variety of skills than others. Software project managers, for instance, have both technical and management skills. They also require good people skills to communicate effectively with customers and rally the team around performance goals. Individuals with different skill sets are usually seen in management roles. Their subject matter knowledge and experience handling different functions enables them to set goals, guide implementation and evaluate results in an informed and objective manner. More variety in a job makes it less mundane but too much variety can scatter focus and cause conflict.
Responsibilities: Employees should understand the responsibilities – as individuals or team members – of their job. What outcomes are they expected to work towards? What aspects of success or failure are they accountable for? Team leaders and managers should be aware of the significance of the work undertaken by individual employees and how they fit into the organizational goal. They must motivate employees to fulfil their responsibilities and take ownership of outcomes.
Autonomy: What is the extent to which employees can control their work and use their discretion to perform their tasks? The freedom that employees have to do their job affects their performance. Ideally, employees must have the flexibility to shape the environment in which they work in order to perform to the best of their abilities. At the same time, autonomy doesn't mean allowing employees to work as they please or not providing any oversight or guidance. A right balance would be giving employees control over their work while also defining movable boundaries of control and decision-making.
Task identity: Task identity refers to the degree to which an employee performs a whole piece of work. Employees usually derive more satisfaction from doing a whole piece of work. However, this isn't possible for most job roles. Managers can enhance task identity by involving employees in the planning, evaluation and reporting of the projects they work on. Planning the work increases employees' sense of ownership and accountability. Evaluation and reporting allow them to see the end results of their work. Studies suggest a higher amount of psychological ownership when autonomy and task identity are high.
Task significance: Task significance is the degree to which employees believe that the work they do impacts people within or outside the organization. When employees perceive that their work positively impacts others, their job feels more meaningful and contributes to higher satisfaction. Managers can increase task significance by sharing outcomes of teamwork or individual contributions with employees. They can emphasize the importance of collaboration and teamwork in promoting fairness, job satisfaction and morale in the workplace.
Feedback: Employees must receive information about how they are performing in their role. There are different sources of feedback. It can come from the product itself, such as building a car, aircraft or generator, or from external sources like customer satisfaction surveys, car reviews and 'orders and deliveries' reports of aircraft transactions. Feedback recognizes employees' work, helps them improve and provides a bigger understanding of their contribution to their organization's financial performance.
---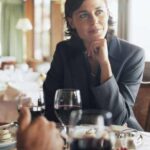 Systems Evaluation
Technology is the lifeblood of an organization. IT systems are used at all levels of the organization. Operational-level systems underpin various functions of the organization. Sales and marketing, finance and accounting, manufacturing and production, and human resources use their own software applications. At the management level, decision-support systems (DSS) and management information systems (MIS) analyze, control and visualize information, and synthesize it into actionable intelligence. Strategic-level systems are used for high-level planning and sales forecasting. For examples, organizations may use an executive support systems (ESS) to transform enterprise data into quick executive reports to aid decision-making by senior-most managers and the C-suite.
An evaluation of organizational systems
Organizations depend on information to guide their decisions. Departments have access to vast amount of customer, market research and product data to spot trends, gather valuable insights and plan tactical or strategic actions. An evaluation of the key systems that drive decision-making should be a part of an organizational effective initiative. Depending on the type of system, different aspects of performance can be evaluated.
Evaluating a management information system
The following aspects of management information system can be reviewed:
– Technical quality, such as storage, CPU, data transmission
– Decision quality, the reliability and accuracy of decisions
– Timeliness of information, indicating the speed at which data is collected and processed
The performance of the MIS can be evaluated based on its effectiveness, efficiency and the completeness of information produced. Effectiveness is a measure of the quality of the output and the process of producing it. Efficiency relates to the resources used to produce the output. The MIS should generate the comprehensive information expected after synthesizing vast amounts of data. Incomplete outputs must be investigated for missing data and the implications of not including the data analyzed.
A cost-benefit analysis of the MIS confirms its overall value and cost-effectiveness. The analysis considers the costs of maintaining and operating the system versus the various benefits it generates for the organization.
Evaluating operational performance
Software purchases are made after careful consideration. It is unlikely for large organizations to purchase software and hardware without a cost-benefit analysis. However, some systems may require replacement or be missing security updates, which the IT department can duly address. The effectiveness and efficiency of systems factor into operational performance. A performance assessment can include a review of systems that drive operations, particularly if the frequency of glitches or minor incidents has increased.
Organizations may pursue the following approach to evaluate operational performance:
– Determine the most critical operational metrics and establish them as the baseline. Progress will be reckoned from this baseline.
– Use a template describing different levels of performance for different functions. The major issues can be described in greater detail.
– Engage the people that work within the process on a daily basis and have a good understanding of the status quo. They will describe the performance levels and rate each issue. Opportunities for improvement can be identified at this stage. Managers and senior executives can also interview key employees from various departments to understand strengths, weaknesses and opportunities, and their implications for top-level metrics.
– Leaders can then develop an implementation plan. A quicker evaluation will reveal a few but important details such as operational priorities and engagement issues. Next steps can be implemented to unravel and tackle other areas of concern as required.
Information security is an important area of concern for organizations, particularly those that have government clients or substantial proprietary data. Operational and organization effectiveness can come under the scanner in the event of a major data breach. Network security, mobile security, physical security, data governance, security education and disaster recovery are among the key topics to evaluate.
---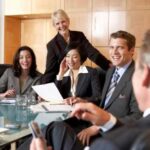 Performance Baseline
Often, organizations believe that they they're aware of their current environment and defining the future is simply a matter of improving the baseline performance. In actuality, developing the right understanding around business functions, processes, systems and roles requires much more work. An analysis of the current environment to correctly establish a performance baseline is important for several reasons, as stated below:
– A greater awareness of the contribution of each organizational function/department/team
– Identifying of opportunities that the organization can tap to enhance effectiveness
– A better sense of value-added and non-value added processes, tasks and steps of tasks
– Capturing knowledge that may otherwise have hidden or lost
– To better align change strategies with the organization's current environment
– To enhance awareness of challenges and threats facing the organization
What specific data on the organization's current situation can be collected? A scan of the organization's internal environment usually captures the following information:
– Organizational structure, describing how activities, roles, rules and responsibilities are directed to achieve goals, and the information flow within the organization
– Resources such as equipment, raw materials, cash, facilities and employees
– Capabilities, any product or service offered that creates value for the consumer
– Value chain, the activities undertaken to deliver products/services
– Primary activities that the organization performs directly to provide products/services
– Support activities that are required for the organization's sustenance but not directly a part of product/service delivery
– Corporate culture, reflecting the shared beliefs and behaviors of organizational members, which influence how they interact with one another
Depending on the nature and scope of the change program they're heading, senior executives and managers can, in addition to their own knowledge, request the required information from human resources, department heads and team leaders. Employees' insights are also important to gauge perceptions and misconceptions about change initiatives, corporate culture, process efficiency, work effectiveness, customer satisfaction and the compensation and rewards system.
The views of other stakeholders – customers, suppliers, vendors, communities and investors – is also helpful in establishing a correct baseline. Who to include and what to gather will be depend on the area of change being pursued. If the organization is assessing all parameters that impact its competitive position and sustainability, then involvement from all stakeholders can be valuable. If the focus is on increasing the effectiveness of a process, system, product/service, or the organization's existing social responsibility program, then fewer, specific inputs may be sufficient.
Both qualitative and quantitative data collection and analysis methods can be used. Quantitative data is ideal when opinions from a large sample size need to be collected. Quantitative research is fast, focused and acceptable.
Surveys are a common quantitative research tool. They can be distributed and completed conveniently online. However, separate surveys need to be conducted for different stakeholders. Surveys shouldn't be broad in scope, rather, aim to get opinions about 3-5 things aspects related to the change initiative. For example, if one of the goals of the change program is to improve diversity in the workforce and on the board, survey questions should broach relevant topics like respect, equitable and fair treatment and education. A survey on operational efficiency for managers can contain questions on sustaining supplier/vendor relationships, production, product/service delivery, customer retention, employee productivity, communications, alliance relationships, innovation and environmental impact.
Well-designed surveys have high response rates. They elicit meaningful feedback that help establish a realistic, accurate baseline. A few of the best practices for creating surveys are:
– Tailoring the message to the stakeholder
– Asking questions in simple language
– Including the right type of survey questions
– Reviewing the questionnaire before distributing it
The type(s) of survey questions are determined based on the information needed. Examples include multiple-choice questions, Likert scale questions open-ended questions, dropdown questions and ranking questions.
Qualitative research uses opinions and field notes to understand an issue more broadly. Common qualitative research tools are interviews, focus groups and observations. Questions are open-ended and the research topic can be explored in-depth. As data is non-numerical, interpreting it is less straightforward compared to quantitative research. The research goal must be clear so that the right mechanism and questions can be determined. Answers are seldom the same or point to a single 'truth'; an impartial analysis of various viewpoints and how they align is key to drawing meaningful insights from the collected data. Results from quantitative data can help back findings from qualitative research.
Employees and leaders may have different views on process efficiency and team or individual productivity. Leaders tend to based their views on results – if the numbers look good, the process must be working and teams are performing to the expected productivity. But needn't necessary be the case on the ground/in the field. Employees may feel that the process can be better and help them become more productive. A 360-degree feedback offers a comprehensive look into processes, workflows and tasks. It unearths problems that need tackling and their impact on employees, such as low morale or disengagement from a task. In high-consequence industries, frequent 360-degree feedback and mood checks of teams can prevent undetected problems from escalating.
---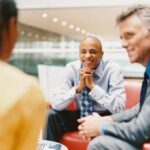 Resource Assessment
A resource is anything that the organization requires to perform an activity or meet a goal. Organizational resources can be broadly divided into:
Financial: Capital assets (working capital, equity capital, debt capital)
Human: Employees and management
Physical: Buildings, equipment, offices, warehouses, workshops, factories and so on
Intellectual: Employee skills, client relationships, unique organizational systems, proprietary information
Large organizations have a defined resource management process to ensure that resources are not over-allocated across various projects. Peter Drucker advised organizations to focus resources by casting aside less promising initiatives for every new project being undertaken.
Resource-based view vs Market-based view
According to the market-based view, an organization's competitive advantage depends on the external environment in which it operates. The market-based view is based on the assumptions that resources are homogenous and perfectly mobile. The resource-based view attributes competitive advantage to the organization's resources and capabilities. The former was championed by Michael Porter while the former was introduced by Jay Barney.
Under the market-based view, the primary success factors for an organization's success are the barriers to entry in the market, the number of players in the market, and elasticity of demand or how the demand for a product changes in response to a change in its price. So, how well an organization positions itself within its industry structure will determine their competitive advantage.
Porter argued that, for organizations to succeed, they must follow 'three generic strategies':
1. Keep production costs as low as possible to be able to offer the lowest prices in the industry. Ryanair is an example of a cost leader. The low-cost airliner flies to small secondary airports, flies point-to-point routes to reduce customer transfer costs, and uses Irish labor contracts for a vast majority of its staff.
2. Differentiate product/service in terms of quality to justify a higher price vis-à-vis competitor products. A famous example is Apple, whose unique and attractive products deliver value for which customers are willing to pay a premium price, and also create an artificial barrier to new competition.
3. Serve a niche market of consumers or focus on a particular product segment. Rolls-Royce caters exclusively to high-net-worth individuals and generate a large proportion of their business from repeat customers. Lefty's is a niche retailer offering products, supplies, kitchen items and gifts for left-handed people.
The underlying assumptions of the resource-based view are that resources are heterogenous and immobile. Heterogenous means that organizations have different structures, skills, resources and capabilities that differentiate them from each other. Organizations can develop different strategies that help them become more competitive in their market. Immobile means that the resources cannot be transferred from one organization to another. It is difficult for organizations to acquire the valuable resources of their competitors, or at least obtain them in a short span of time. These assumptions are more realistic than the market-based view of identical and mobile resources.
According to the resource-based view, sustained competitive advantage can be achieved by means of the organization's tangible and intangible resources. The theory states that, in order to gain competitive advantage, the organization should acquire and control valuable, inimitable and non-substitutable resources, and be able to utilize them. The VRIO resource analysis discussed below is useful for organizations seeking to enhance effectiveness.
Resource analysis
An analysis of available resources answers important questions such as:
– Which resources are in scarce supply?
– Do our resources merely help us stay in business or can they create competitive advantage?
– Are we using our valuable resources thoughtfully?
A VRIO analysis is a method for organizations to evaluate their resources. The findings can be used to inform strategic change management aimed at improving organizational effectiveness in one or more areas.
Value: Is a resource a strength or liability? If it creates value for the customer and helps the company grow, then it can be kept. If not, it can be discarded. A resource offers benefits but is too expensive to maintain, the company can do without it.
Rarity: Do you own or can you access a resource that is scarce or hard to find? If so, it could create competitive advantage and long-term growth. If the resource is commonly available or not accessible to the company, then its strength must be evaluated.
Imitability: Can competitors mimic your company's product/service? If so, your competitive advantage is temporary. If not, assess whether you're utilizing the rare, inimitable resource to the fullest.
Organization: Does the company have the systems, structure and processes to capitalize on the resource? If not, it may be going to waste and possibly wasting funds and other resources.
The VRIO technique can be used along with a SWOT analysis for more insights on the value and utilization of organizational resources. The organization can also plan the required purchases or investments to shore up resources they're lacking and which can create competitive advantage.
Within the resource-based view, the value of executive leaders and line managers can be understood as their ability to estimate the value of future resources more accurately than the competition.
Best practices of human resource management
1. Identify resources that are in short supply. Bridge the gap through active recruitment, investigate the possibility of upskilling/skill enhancement of existing staff, or plan around the availability of constrained resources.
2. Ensure that employees have the systems and tools to carry out work efficiently. Automate tasks where possible to reduce administration. Assess the value of introducing or standardizing methodologies and workflows that create efficiencies. Employ appropriate metrics to review impact.
3. Keep your most valuable resources happy. Offer career development paths and training. Use employee satisfaction surveys and 1-on-1 meetings to identify factors that may lead to turnover.
Resource management mistakes to avoid
Resource dependency: Over-reliance on a single resource can create project bottlenecks.
Resource over-allocation: Overworked employees can burnout and quit.
Not tracking progress or time: An assessment of the time being spent on maintaining a resource or how human resources are really spending their time.
---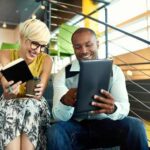 Improvements
At this stage, leaders must reflect on the factors that support implementation and gain the cooperation of employees. Key factors to consider are communicating the change, removing barriers once the initiative commences, and managing impact in a timely manner.
Change communication
Employees affected by the change will have questions about how it will impact their work. Managers must communicate the case for the change, sharing data on defect rates, customer surveys, sales performance, cost versus benefits reports, or innovation scorecard. The areas of change identified must also be conveyed clearly so employees understand management's approach to achieving the desired effectiveness. By knowing what needs to be shared to engender support prior to