New Product Business – Workshop 1 (Current State)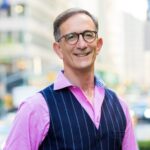 The Appleton Greene Corporate Training Program (CTP) for New Product Business is provided by Mr. Faigen MEng Certified Learning Provider (CLP). Program Specifications: Monthly cost USD$2,500.00; Monthly Workshops 6 hours; Monthly Support 4 hours; Program Duration 12 months; Program orders subject to ongoing availability.
If you would like to view the Client Information Hub (CIH) for this program, please Click Here
Learning Provider Profile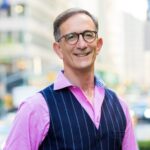 Throughout his career, Mr. Faigen has been laying-flat the issues that block innovative new products from becoming successful businesses. His unique perspective has been shaped by his hands-on experience in Research, Development, Product Test, Customer Experience, Product Management, Marketing, Sales & Brand, founding and leading three software startups, and over 20 years in consulting. He created New Product Business as a pragmatic approach to drive successful commercial outcomes amidst the inherent uncertainty that stymies innovation.
Each of his functional positions taught him how to master pieces of innovation's complexity. His career started in high-tech R&D which was seen by that industry as the natural owner of innovation since it created new products. His roles in Marketing, Sales and Brand introduced the need for a strong voice-of-customer to guide a new product's value proposition. Leading Product Management for a $3Bn hardware/software company highlighted the need for portfolio planning and product life cycle management. And consulting to dozens of clients across industries highlighted the need for speed of action across the entire business to scale commercial success for new businesses.
These lessons, however, only partially answered the question, "why do companies struggle with getting their desired financial outcomes from new products"?
Over the previous 20 years, the game clock was reset to "Digital" challenging every company to bring new products to market faster. The common (and flawed) approach was to focus was on developing new products, not new product businesses, but even within new product development, there were significant challenges. Mr. Faigen helped several clients accelerate their internal clocks so they could compete at Digital speed, however, these early engagements also uncovered related problems that had to be flattened for a company to be commercially successful at innovation. Specifically, companies needed a new decision-making model to deal with innovation's inherently high-level of uncertainty. Uncertainty impacts how projects are funded, how many projects need to be undertaken in parallel, the criticality to use learning as a measure of innovation progress, and the way a company should organize.
Mr. Faigen responded to the need for tools to handle this uncertainty and gathered, built, and incorporated them into the New Product Business approach.
Mr. Faigen holds a Bachelors and Masters in Mechanical Engineering and is a Professional Engineer.
---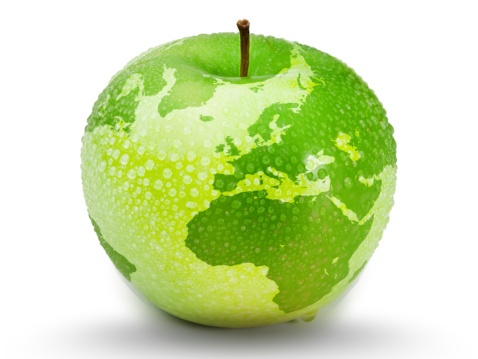 MOST Analysis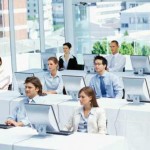 Mission Statement
This program provides teams in Technology, Consumer Goods, Telecommunications, Automotive, and Healthcare the tools, processes, and decision-making skills to create new businesses or radically re-imagine core business processes. They will learn to act as a multi-functional innovation team, owning the commercial business outcomes they will generate through the development of a new product or service. The twelve-month program will engage them in the various aspects necessary to navigate innovation's uncertain terrain as they move from generating business ideas, through building their product or service, to launching it in the market, and growing it to scale. In addition to working in a new multi-functional silo model, they will become skilled at making fast-paced decisions with little available data and become comfortable with learning quickly, failing, and having to pivot.
In the first month's workshop, Current State, the team will gain a solid understanding of their starting point and their innovation ambition, which sets the stage for undertaking the innovation journey. The starting point is their corporate strategy, and the role innovation plays in contributing to their company's growth. The current statement assessment covers how the company is currently organized for innovation, where the innovation decisions are made, by whom, and how often. The maturity of the current innovation business processes marks the departure point and will be used as a reference for the progress to be made as the company adopts the New Product Business process. At the conclusion of Current State, the team will understand the distance up the Innovation Maturity Curve they will need to make to create their desired Future State.
---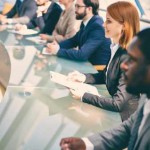 Objectives
01. Internal Analysis: Use the Innovation Current State Analysis tool to document the company's Strategy, Role for Innovation, Innovation Staffing, Innovation Funding, Portfolio Management, and Innovation Governance. Time allocated: 1 Month
02. Define Issues: Reflect on the Innovation Current State, identifying misalignments, gaps, and breaks. Time allocated: 1 Month
03. Target Setting: Document how innovation targets are set. Time allocated: 1 Month
04: Gather Data: Collect the data for the Current State. Time allocated: 1 Month
05: Analyze Data: Learn how the Current State helps/hinders your company's innovation efforts. Time allocated: 1 Month
06: Preliminary Plan: Using the Innovation Current State Analysis tool, develop a complete view on your company's approach to innovation. Time allocated: 1 Month
07: Review Plan: Review the preliminary plan, testing it for accuracy and completeness. Time allocated: 1 Month
08: Test Assumptions: Develop hypotheses and test each. Time allocated: 1 Month
09: Issue Resolution: Resolve any issues that surface from hypothesis testing. Time allocated: 1 Month
10: Implement Solutions: Improve the plan with new learnings. Time allocated: 1 Month
11: Monitor Activity: Review plan with senior management. Time allocated: 1 Month
12: Continuous Improvement: Use feedback to further improve the Current State document. Time allocated: 1 Month
---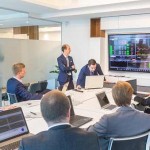 Strategies
01. Internal Analysis: Multi-functional innovation team to capture the company's Innovation Current State.
02. Define Issues: Multi-functional innovation team to reflect on the gaps and misalignments.
03. Target Setting: Multi-functional innovation team to determine how innovation targets are currently set.
04: Gathering Data: Multi-functional innovation team gathers the data of the Current State.
05: Analyze Data: Multi-functional innovation team analyzes the Current State data evaluating how the current state helps/hinders innovation efforts.
06: Preliminary Plan: Multi-functional innovation team builds the first complete overall assessment of the company's approach to innovation.
07: Review Plan: Multi-functional innovation team tests the view of the Current State they have created.
08: Test Assumptions: Multi-functional innovation team develops leap of faith hypotheses and tests each.
09: Issue Resolution: Multi-functional innovation team resolves the issues they have uncovered in hypotheses testing.
10: Implement Solutions: Multi-functional innovation team defines changes to their Current State Analysis document.
11: Monitor Activity: Multi-functional innovation team uses the senior management team as a sounding board on their Current State Analysis.
12: Continuous Improvement: Multi-functional innovation team incorporates senior management feedback into their Current State Analysis.
---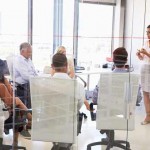 Tasks
01. Internal Analysis: Each member of the multi-functional team sets aside time early in the next month to become familiar with the Innovation Current State Analysis tool.
02. Define Issues: Each member of the multi-functional team sets aside time in the next month to analyze the Current State and provide their input on gaps, breaks and hindrances.
03. Target Setting: Each member of the multi-functional team sets aside time in the next month to verify the target setting mechanisms in the Current State.
04: Gathering Data: Each member of the multi-functional team sets aside time early in the next month to assist in gathering the data required by the Innovation Current State Analysis tool.
05: Analyze Data: Each member of the multi-functional team sets aside time in the next month to provide their input on how the Innovation Current State helps and hinders innovation efforts.
06: Preliminary Plan: Each member of the multi-functional team sets aside time in the next month to create the first full view of the Innovation Current State.
07: Review Plan: Each member of the multi-functional team sets aside time in the next month to test the Innovation Current State for completeness and accuracy.
08: Test Assumptions: Each member of the multi-functional team sets aside time in the next month to create hypotheses that will pressure test the Current Plan.
09: Issue Resolution: Each member of the multi-functional team sets aside time in the next month to tests the hypotheses they have created.
10: Implement Solutions: Each member of the multi-functional team sets aside time in the next month to update the Current State using the learnings from their hypotheses pressure tests.
11: Monitor Activity: Each member of the multi-functional team sets aside time in the next month to meet with senior management to review the Innovation Current State.
12: Continuous Improvement: Each member of the multi-functional team sets aside time in the next month to take the learnings from the senior management review to update the Innovation Current State.
---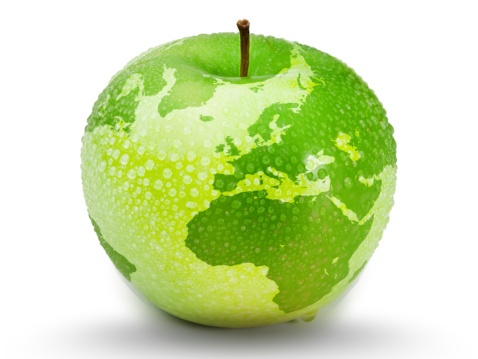 Introduction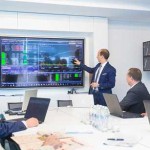 Planning
Innovation is a powerful tool and wielded properly, can significantly improve the arc of a company's growth curve. Yet, few companies are successful in using innovation to improve their financial futures. How is it that innovation, with all its promise to create new businesses based on a combination of new products sold to new/existing customers through new/existing channels, often fails to deliver? The answers to this question are found in how companies wield innovation and not with innovation itself.
Innovation is an immensely flexible tool, and it is this inherent adaptability that creates a problem for many companies. While innovation can do almost anything, the question senior management need to answer is, what specifically do we need innovation to deliver? Innovation, like mathematics or artificial intelligence needs a specific application to provide it shape and size. The best place to define an application for innovation is your corporate strategy as this can explicitly define the role for innovation.
To be precise, there are four roles for innovation in support of your corporate strategy. First and most common, it can Fill the Gap between your strategic growth plan and the growth you are expecting from your current product set. Second, it can become your Growth Engine where 20% to 40% of your yearly revenue is generated by products that are only two or three years old. Third, it can act as an Accelerator, shortening the time it takes to achieve commercial success. Lastly, Innovation can boost a company's performance through a Moonshot, creating a new product that rapidly scales in the marketplace and significantly contributes to shaping your company's future.
The four roles differ significantly in their potential impact, and require different staffing, funding and risk taking. Senior management need to select one of these four potential roles. In the absence of a compelling case, most companies pursue a Fill the Gap approach as this has the most chance of success.
Beyond selecting innovation's role, each company will need to consider how it is organized to undertake innovation. Innovation is an action sport, played by a multi-function team. The team is developing a new business which will return attractive commercial outcomes, measured against the strategic goals it needs to accomplish. The measurements must ally with the business model – for some business models this is the addition of new customers, for others it might the number of new customers that recommend other customers, or for some new businesses, the traditional financial measurements of revenue, profit, and market share might be best. For the team to be successful, it needs to know how the score will be kept and what success looks like.
Often innovation is siloed into an Innovation Hub or more traditionally, done in Research and Development. The common logic is that innovation is all about creating something new, and that is the bastion of someone who is immersed in technology. This idea might have been useful when technology was in its infancy, roughly 50 years ago, as digital technology was cumbersome and expensive limiting its application. Today, with an accelerating pace, innovation is transforming our daily lives across lifestyle, entertainment, healthcare, industry, transportation with ubiquitous potential. This means innovation teams need to know the specific application (customer pains and gains) plus competition plus how to quickly build a product and a business around solving those customer pains and gains. This Rubik's Cube of Market, Product, Channel, Brand, Operations, and Time to Market is best solved by a multi-function team whose individual specialization covers the diverse set of problems.
Innovation teams must answer a range of different questions such as, what market secret have we discovered? How can we uniquely unlock the market's secret? How does our brand proposition align with serving this new market? What sales and marketing motions do we need to create? What are the economics of the new business we will create? What risks are involved in our new business? How will this new business impact our supply chain? How will our Operations team need to adapt to handle this new volume of business? What new capabilities do we need across the entire customer experience?
Clearly, a technology-only team would be incapable of answering the representative list of innovation questions shown above. The recommended approach to staffing the innovation teams is to assign the range of critical skills to the team for the duration of innovation life cycle. Typically, this means Marketing, Sales, Finance, Operations, Customer Experience, and Technology. In certain situations, it is also valuable to add Regulatory, Legal, Compliance and International team members. Ahead of the workshop, the senior management team will need to define both innovation's role and the staff who will play on the multi-functional innovation teams.
The Innovation Current State workshop will also evaluate your decision making across the entire innovation life cycle. The innovation life cycle begins with new business ideation, where you capture a vast set of ideas, and while they are raw and ill-formed, they still represent a significant potential asset. As these potential business ideas are scored and ranked, they will progress along the roadmapping process into a portfolio, which will be funded and actively worked. Some projects will ultimately fail and not reach the market but most of the actively worked projects will launch and grow into recognizable businesses. The innovation process usually ends after product launch, with a handoff to a commercialization team although this is a topic that will covered in subsequent workshops.
The playbook for running the innovation lifecycle needs different tooling, decision making processes and time keeping. Unlike the core businesses which are well known and have established patterns, innovation is filled with uncertainties which require continuous evaluation. The learning from these evaluations sets a fast tempo for decision making which in turn means decisions are made with less data than those in the core business. The innovation team will need to how to make these frequent and less-informed decisions as they pivot their way forward on their innovation path. Senior management will also need to create a new governance structure, allowing the innovation team sufficient decision-making power on their field of play. Senior management's role is far less hierarchical in innovation compared to the core business. They must allow the innovation team to make the day-to-day decisions, choose their course, and learn their way forward.
---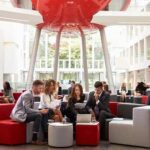 Development
To create an overall view of their company's approach to innovation, the multi-functional teams will use the Innovation Current State tool, which is specifically developed for this purpose. The tool integrates strategy with innovation and provides insights into how innovation is managed across its entire life cycle. The tool is designed to highlight areas where changes to the current state will yield significant financial upside by launching new businesses faster; by tuning these businesses to be on-trend (or ahead of trend); and by focusing the entire process on building scalable businesses rather than just new products or services.
Given innovation's innate fungibility, the tool first investigates the alignment between your company's strategy and the role innovation is playing in support of your strategy. Often, there is a significant gap between what the strategy needs, and the role innovation is performing. For example, one company's strategy clearly expressed they wanted to be the leader in innovation in their industry. Innovation efforts at their company greatly expanded with dozens of technically proficient new hires, the acquisition of a trendy innovation hub, and the creation of a Chief Innovation Officer position. Unfortunately, two years later, the company had not achieved any significant revenue from new businesses. Using the Innovation Current State tool, gaps between Strategy and Innovation were uncovered and subsequently remediated, removing key barriers to the company realizing its innovation position in the market and achieving its business goals.
The foundation layer of the Innovation Current State tool is the diagram of the entire innovation lifecycle from idea generation through to commercial market success. Commercial success is the natural and desired outcome for innovation, but curiously, it is often overlooked with most innovation lifecycles ending with product launch. This is an error, as innovation must be measured by the outcomes it enables. Launching a product is not by itself a success measurement, even though it is a cause for celebration. Innovation success is measured by the number of new customers or revenue or profit or customer retention or other market-based measurements it set out to achieve.
The innovation lifecycle has four major movements: Idea generation, Roadmapping, Execution, and Commercialization. The speed an organization can traverse the innovation lifecycle is one measure of a company's innovation agility. Faster is better than slower but only if the achieved commercial success equals or exceeds expectations. This is another reason why it is critical to include commercialization on the innovation lifecycle.
Idea generation opens the aperture of possible new businesses that your company might create. Once the idea generation engine is in gear and produces many potential ideas, a company uses roadmapping to identify which ideas possesses the right mixture of potential business outcomes, inherent risks, timing, and required financial and talent investments. While each idea is evaluated against these criteria the decision makers will pick a portfolio of ideas for the next phase. Portfolios are an acknowledged mechanism for mitigating uncertainty, which is exactly the reason companies rely on innovation business portfolios.
The third innovation movement is Execution, and during this time, the company will need to make fast decisions without rich data sets or trend data. Because quickly getting to Commercialization is critical to the success of a new business, there is immense pressure during the Execution phase to make decisions that progress new businesses forward. Waiting for more data, while possibly useful, is often an unaffordable luxury. The Innovation Current State tool evaluates how decisions are made and where faster decision making can improve the flow through Execution and towards Commercialization.
The techniques for faster decision making amidst uncertainty are based on a proven formula of Build/Test/Learn. The Build/Test/Learn cycle focuses an innovation team's resources on the most critical risks or issues contained in the business plan and provides the team with techniques for testing their hypotheses. The results of those tests then guide the decision to continue, pivot, or fundamentally rethink the plan.
It can be helpful to think of the new business you are creating as a rolling ball. As a new idea, the new business starts as a ball of insignificant mass and can be easily reshaped. Maybe the idea was initially targeted at the mid-market but after a discussion, it was deemed a mass-market product. Making a change at this stage is quick and inexpensive as the only investment so far is some time and the creation of a few short documents. As the ball begins to roll towards its intended market, three forces simultaneously act on it and cause it to increase in size and adjust its course. The three forces are the remaining three stages of the innovation lifecycle:
Roadmapping, Execution, and Commercialization. The interesting phenomenon is these three forces act simultaneously, not sequentially, i.e., during the roadmapping process the innovation team is also considering their build and commercialization plans, and how these plans may require adjusting the design of the product, channel, offer, or other aspect of the business they are building.
This simultaneous consideration of all aspects of a business requires the innovation be comprised of a mix of talents from all parts of the business. A purely sequential approach would have silos and handoffs, e.g., the Technology team would build the product, throw it over the transom to Marketing who would hand it to Sales and Operations. Each handoff is fraught with information loss and time delays, and the process lacks visibility to the market until it's too late. All these problems are avoided by building the new business with a team representing all aspects of a business, right from the start.
Lastly, the Innovation Current State tool places a Talent lens on the organization, looking for how innovation is embedded in the company's culture. Culture is a fundamental component of innovation and must be present across an organization, not just in the technology team. As previously mentioned, the innovation team must be staffed with a mix of talent from across the company representing the various disciplines required to build the business. Therefore, there must be innovation career paths in each function such as Marketing, Sales and Customer Experience to attract team members to engage with innovation.
---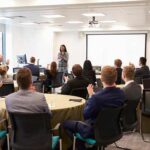 Implementation
Workshop 1, Current State, provides the innovation team with the tools to gain a solid grasp on how their company approaches innovation today. Having a clear understanding of your company's innovation strengths and weaknesses will provide a map for improvement.
The team will begin by gathering details on the company's strategy, linkage of the strategy to Innovation, and the role innovation is currently playing. The first step will be to interview senior executives such across a range of functions to get their perspectives. These qualitative interviews will provide a rich set of input on several levels. First, it will provide the needed input for the team to build the Innovation Current State. Second, it will display the diversity of opinions held across the senior management team on innovation-related topics. This diversity will be an early reveal of the sharpness of your company's innovation definition. Lastly, the qualitative interviews will provide the team an introduction to this technique for gathering information pertinent to making innovation decisions.
The team will then move to mapping the innovation life cycle which begins with idea generation and ends with successful new businesses delivering appreciable commercial returns. Using the Innovation Lifecycle provided in the toolkit, the team will examine how new ideas find their way into the innovation lifecycle. The old school "suggestion box" was one way of capturing new ideas from employees, but it is clear this approach is insufficient as it leaves out customers, suppliers, partners, interested 3rd parties, and even competitors where there might be mutual opportunity to cooperate. Beyond sources, the suggestion box was a passive approach and in today's fast-moving world, innovation leaders need to be aggressively seeking new problems to solve.
Once ideas are received, the team will learn how your company sorts through these ideas, looking for prioritization schemes and other techniques for managing the list of innovation ideas. Not every idea has equal potential value, nor do they have equivalent risk profiles or investment requirements, or talent needs. The list of innovation ideas is an asset and must be managed as such. The team will identify how the list is managed and who is responsible for both managing and reporting on its progress.
From ideation, they will advance to inspecting the roadmapping process which is how ideas are shaped into potential products and businesses. They will seek information regarding how an innovation idea matures from its initial form of a "suggestion" to a full-shaped concept that describes how it might be successful if built and launched into the market. The team will look for both the process of maturing an idea and the owner of that process. They will also look for the schedule for the process, the decision points along the way, the evidence required to successfully pass those decision points, and who makes these milestone decisions.
The next step in the innovation lifecycle is collecting ideas into an innovation portfolio. The team will begin by identifying the company's innovation portfolio, which often is a list of ideas found in multiple functional departments. For example, technology groups will create their own prioritized innovation project list, as will multiple functional departments, such as Marketing, e-Commerce, or the Strategy office. For each innovation list, the team will learn the process for placing ideas onto the list, for comparing and ranking ideas, and for killing ideas. They will document who makes these decisions, how often they are made, the progress expected from each project during the next few weeks or months, and who owns making that progress.
Part of the portfolio management process involves funding decisions, including the amount of financial budget each project will have, the length of time the budget will be in force, and the talent allocated to each project. The team will interview the portfolio decision makers to learn how these critical decisions are made. They will also ask how exception processing is done, for example how does the process handle a big, exciting idea that occurs after the portfolio funding decisions have been made? Does it get added to the portfolio or are trade-off decisions made regarding the fixed number of staff and allocated funding?
Looking forward in the innovation lifecycle, the team will learn how the company governs their investments in the innovation portfolio. They will document the type of governance structures that are in place and who sits on these governance boards. Of interest, is the decision-making power these boards have, the types of decisions they can make, how the decisions are made, and the evidence used to make these decisions.
Underpinning the entire innovation lifecycle are the concepts of learning and risk burndown, which are brought together in the Build/Test/Learn cycle. The team will investigate to what extent learning, risk burndown and the Build/Test/Learn cycle are in play within the innovation lifecycle. Learning and risk burndown are hallmarks of innovation leaders, who leverage the Build/Test/Learn cycle to expedite and guide their innovation decisions.
This will lead the team to investigate and document the innovation culture that exists within their company. They will measure the extent innovation permeates the culture, impacting the company's strategy, brand, and talent practices. They will use the Innovation Current State tool to detail how innovation affects hiring decisions, career path choices, training, and retention. They will also identify the level of cross-functional teams and teams-of-teams are used within the company to solve critical business problems.
---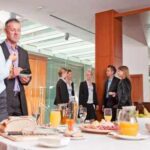 Management
In advance of the Innovation Current State workshop, management will have several key tasks to undertake.
First, they will need to consider their goals for enrolling in the program. There are two factors that frame innovation goals. The first is the strategic role the management team want innovation to play going forward. Will innovation play a supporting role or is the strategy to become the innovation leader in their markets? Secondly, playing off the strategic role, how ambitiously does management want innovation to change their financials, i.e., does management need a new stream of businesses that will account for 1% or 10% or 20% of the business and do they need this new stream to be producing in 12, 24 or 36 months?
These two factors, role and innovation-related financial outcomes are fundamental and therefore, worth further explanation. In strategy workshops, where companies define their strategic vision and craft their growth course over the time horizon of 2 to 5 years, there is an expectation that hard problems, such as cracking a new market or designing and building a new product can be handled by innovation. Various terms are used such as "our tech team", "AI", "we will turn our software into a cloud subscription offering", or "we can just give it to the Innovation Hub and I'm sure they can figure this out". There are several problems hidden within those phrases.
First, it pushes the problem solving into the future, losing time. Second, it hands a poorly shaped problem to a group who may or may not be well-situated to solve it and even if they have the talent to do so, they may not be able to shift their priorities to align. Third, solving a disembodied technical problem without a clear sense of the business you are trying to build generally leads to rancor and poor outcomes. Innovation is a multi-function team sport, not an R&D project.
For the purposes of the workshop, it will be useful to return to the strategy workshop discussions and consider the adjustments the management team wanted to make for the company. These adjustments will be valuable to write-down and share with the multi-function team who will interview you during the stream of work ahead of Workshop 1. These adjustments generally fall into three categories: Business, Brand, and Culture. Business covers the financial improvements the management team expect. It also covers the expressed interest on Markets to be served, Channels to reach these Markets, and new Products or Services (or acquisitions or joint ventures). For example, the management team may believe the company needs to act quickly to win in the small and medium business-to-business market and this will require improving the customer experience on the e-Commerce channel and building or white-labeling a new software product.
Brand covers the future promise your company and its products, services and people will deliver, and often when coupled with innovation, this could mean a significant change in the Brand components. In direct terms, you want your brand to work for you in attracting new customers and exciting them to influence their peers to also become users. This might mean changing the way you hire and train your customer experience team or the level of investments you need to allocate to modernize your company's website. Or it could mean changing your company's market position to emphasize innovation as a main component of your brand.
Culture is simply the way the employees behave especially when management is not watching. The culture defines acceptable behavior. It describes what is expected of employees and what they should expect from the company. It defines the clock speed of the company, such as how fast decisions are made or how many weeks or months the hiring review process will take. Culture covers your risk behavior. Does your company encourage employees to run towards or away from risks? In what situations are employees rewarded for trying something new and different? How is learning incorporated into the company's decision-making? Risk taking, learning, and running at faster clock speeds are three hallmarks of an innovating culture.
It will be useful for the management team to consider the three points mentioned above of Business, Brand and Culture as they prepare for the interviews the innovation teams will be doing during this first month's workshop.
Beyond answering these three key questions, the management team will also need to select the team to attend the workshop. The term innovation team is a shorthand for the multi-disciplined team whose interactions and team play will determine the success of the company's innovation investments. Each innovation team will own a new business. Over the 12-month program the innovation teams will define a growth business and be trained in the tools to guide it from an idea into a commercial success. So, while the New Product Business process will instruct them continuously along the innovation lifecycle, it will be their decisions that will determine the shape and size of the business they create. This means, the quality of the team, will strongly correlate with the financial success of the business they create.
Choosing the team, is therefore, an important management task ahead of the first workshop. Management should consider three factors when selecting the team participants. First, they should choose employees who have a natural desire for solving new problems rather than those who prefer operational excellence. Both are valuable employees, but the latter are uncomfortable with the unfamiliar problems and decisions that need to be made across the innovation lifecycle.
Second, management will need a diverse team, representing a variety of internal functions, including Marketing, Sales, Operations, Technology or Engineering, Customer Experience, and Finance. This diversity in the innovation team is what underpins its ability to build a business and not merely a new product. Team members need to challenge each other from their own unique perspectives. If Sales is not part of an Innovation team, the team will lose those insights associated with what might help a customer prefer your new product. Innovation is a team sport. Imagine trying to play baseball without a first baseman or soccer without a goalie.
Third, management will need to consider team members who are enjoy working in a team rather than by themselves. Innovation teams, to be successful, require significant team interaction. The team, at different times across the innovation lifecycle, will have to consider a variety of simultaneous approaches to unblock their progress. Successful teams trust each other and believe in team success.
---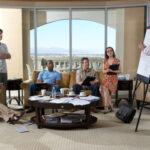 Review
At the end of the workshop, the innovation team will have created a full picture of your company's approach to innovation. Their current state analysis will describe the linkage between strategy and innovation, how the company manages its portfolio of new ideas that will create new businesses, how it makes decisions across the innovation lifecycle, and how it deploys its talent and financial resources to accelerate emerging new businesses that have strong potential. It will also portray how your company uses learning as a technique for quickly testing the leap-of-faith-hypotheses that describe the most critical risks in your new ideas.
The current state has many purposes. First, as mentioned, it will provide insights into where the company's current approach can be improved, and ultimately save time, better apply talent, and get better commercial outcomes. Second, it will show which mechanisms need to be built and deployed for the first time, such as the Growth Governance Board. Third, the current state provides the snapshot that the team and management can use to measure how far up the capabilities staircase the team climbs during the 12-months of the training.
The management team should pay close attention to the current state picture drawn by the innovation team, as it will be comprehensive and insightful. The current state will be built on input from across the company, linking strategy all the way through action. It will highlight bottlenecks, such as slow, consensus-based decision making or semi-annual portfolio reviews which should be conducted either quarterly or possibly every-other month. Accelerating slow decision-making is an example of a current state issue that will be addressed in subsequent workshops in the course. Management should take the insights of the innovation current state as a blueprint of areas the company will need to address and begin in parallel to consider how to implement the suggested changes.
This will be particularly useful in areas which the company will need to stand-up new decision-making structures, such as the "innovation sandbox", which is owned by each innovation team defining what they are responsible for delivering and the expected results. It could be "capture the SMB market by tuning our current flagship product to the intrinsic needs of the SMB client, returning a 10% rise in our flagship product's revenue in 18 months". Management should assess the current state findings and decide the level of effort they should kick-off to assist the innovation team members.
Management should also review the talent it assigned to the innovation team. By the end of the first workshop, the team members will understand their company's innovation lifecycle. Each team member's level of excitement should rise during this first month of training, as they see the opportunity to learn a range of new skills which they can use to build a new business or re-imagine a core business processes that will significantly improve their company's future. It is recommended that management interview each team member to ensure there is good alignment with the team member's expectations and the requirements of the training. In the rate situation, it may be prudent to exchange team members at this early stage.
Beyond reflecting on the innovation current state snapshot and the team member alignment with the training program, it will also be useful for management to look forward to Workshop #2, in which the team will define the Future State for Innovation. Goal setting is a critical part of innovation, and before that workshop the innovation team will interview the management team to learn when they expect innovation to deliver a significant commercial or cost-saving contribution. To build a picture of the Future State, the innovation team will interview the management team to learn how innovation has been baked into the strategic plan; the areas where they expect to drive meaningful improvements, i.e., which new business areas do they need new products to drive incremental revenue and profit, and or which current business practices do they need to re-imagine to radically take costs out of service delivery.
---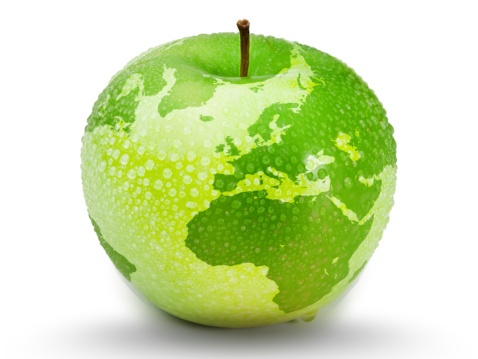 Executive Summary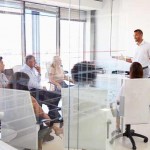 History
At the conclusion of the workshop Current State, the team members will have mapped the entire innovation life cycle and their company's approach to decision making, staffing, funding, innovation portfolio, and will have measured the company's speed of execution. The New Product Business process they will use to map their innovation current state is a forward-leaning approach, vastly advanced from the techniques used today in most companies. To gain perspective on its advantageous, it will be useful to look at how this process of mapping innovation capabilities was conducted in the past, how it has matured into today's accepted version, and how the New Product Business mapping process takes a big step forward.
Historically innovation was the domain of R&D. In healthcare, this might have been molecular modeling, and in consumer goods thirty years ago it took the shape of introducing "electronics" to replace analog switches, knobs, and sensors. In automotive, innovation created anti-lock brake systems, fuel injection systems, and digital motor control, all replacing analog systems. Across all industries, these advances were technical triumphs often upgrading an existing analog function with a digital function. Customers were happy with these innovations and the innovation cycle delivered new products services that consumers wanted at a fast-enough pace for the cycle to be sustainable.
In that world, when a company was asked about their innovation capabilities, they typically asked their head of R&D to write an annual statement which served the dual purpose of reviewing the current year's achievements and requesting increases in funding and headcount for the next year to tackle the growing list of innovation ideas the R&D team were testing and building. The process would have been run completely within R&D, would have been done annually, and momentum would have been a key factor in the growing list of R&D projects, since projects took multiple years to complete. Funding was based on entitlement, meaning the previous years' funding and talent allocation served as the basis for next year's budget, with some plus or minus percentage applied. R&D oversaw innovation, running it at a pace of multiple science experiments, which when completed, would be passed to Marketing & Sales for their interest. In summary, the process to assess a company's innovation capabilities was a technically led exercise, done annually, and unlinked to the corporate business strategy.
---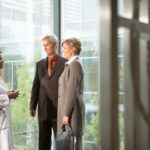 Current Position
Today, companies have matured their thinking around innovation and have taken some big steps forward such as hiring Chief Innovation Officers or investing in Innovation Hubs. Some companies have hired technical talent from other industries who are more innovative such as High-Tech or have trained their teams on Agile/Scrum or Design Thinking. These are all positive steps which help these companies become more innovatively athletic and have also adjusted how they assess their innovation current state. Today, companies assess their innovation progress with dashboards that report the percent of team members who are Agile/Scrum trained or by tracking how many new products they have launched in the last 12 months. Their assessments are near real-time and have broadened beyond R&D, although they often retain a concentration in the technical community.
While the pace of reporting has dramatically improved, companies miss critical innovation elements in their assessments – elements that are far more important than those they are tracking. Specifically, they omit company-wide influences of organizational design, culture, and career path and how these can enable innovation. They are also not directly linking innovation to the business strategy, losing the chance to anchor innovation to their strategy and tag it with a specific commercial role. The disconnect between strategy and innovation wastes innovation's power to deliver attractive commercial outcomes. Lastly, their reporting scheme is backward-looking and not forward-looking, capturing what they have accomplished but ignoring the future. This is a principal error, as innovation is entirely about creating the future.
---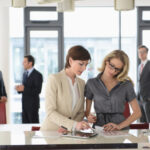 Future Outlook
This background illustrates the power of the New Product Business process. Its starting point is your corporate strategy and the commercial improvements that are needed. These can be either top line increases which could be addressed by new products or services, or cost reductions in your core business, which can be achieved through reimagining service delivery such as how automotive lease payments are processed. Your strategy will shape the role innovation should play and its measurable targets of timing and size of financial contributions. This approach directly links strategy and innovation and provides future business performance metrics.
The current state assessment process provides insights into how the organizational design, the company's culture, and employee career paths align with innovation. These elements are strong indicators of a company's innovation success. Innovation is a multi-disciplined team sport requiring risk taking. It is therefore critical to have forward-leaning measurements on your company's ability to place high-valued team members from all departments onto innovation teams, an allow them to learn/fail their way forward. Their innovation team experiences need to be assets on their career path.
The New Product Business innovation assessment process measures time, velocity, and acceleration. Speed of action, speed of learning, and making decisions amidst imperfect and incomplete data are hallmarks of highly innovative companies. Today's innovation assessment tools ignore time, which is a perilous omission. The New Product Business process also highlights decision-making authority which is the natural companion to measuring time. Who needs to decide and how fast they make it will have a material impact on innovation's impact.
Lastly, the New Product Business innovation assessment evaluates the potential commercial power of a company's innovation portfolio. It provides insights into the portfolio's risk/reward profile and its alignment with the innovation's role as specified by your strategy.
In summary, the New Product Business assessment of your innovation capabilities is an advanced, comprehensive, and forward-looking view which provides the solid foundation for the following workshops.
---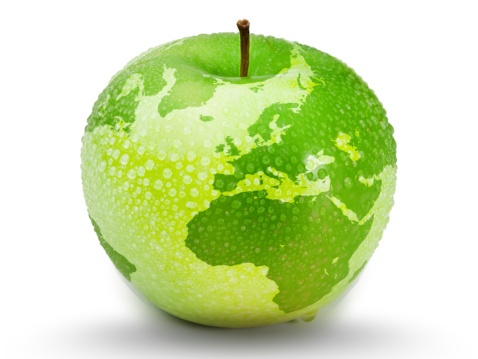 Curriculum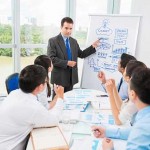 New Product Business – Workshop 1 –Current State
Innovation Life Cycle
Interview Executives
Review Strategy
Innovation's Role
Measuring Results
Innovation Portfolio
Innovation Culture
Talent Allocation
Funding Allocation
Risk Appetite
Decision Making
---
Detailed Curriculum
1. Innovation life cycle
1. Overview of the innovation life cycle
2. Phase 1: Idea Generation & Capture
3. Phase 2: Roadmapping
4. Phase 3: Market Delivery
5. Phase 4: Market Launch & Scale
6. Creating a new business vs. a new product or service
2. Interview Executives
1. Why interviews work
2. Select executives across the company
3. Develop topic guide for interviews
4. Consider past, current, and future
5. Prepare interviewees
6. Conduct interviews, a how-to guide
7. Create interview write-ups and summaries
3. Review Strategy
1. Locate current and previous strategy documents for company
2. Read documents
3. Consider internal and external shifts
4. Identify trends and step-changes
5. Examine timing
6. Develop a list of core strengths
7. Develop a list of threats
8. Develop Leap-of-Faith hypotheses
4. Innovation's Role
1. Explicit vs. implicit roles
2. Timing expectations
3. Innovation's link to corporate strategy
4. Innovation's link to corporate brand
5. Innovation's importance to the company's future
6. Innovation as part of the corporate culture
7. Innovation ownership
5. Measuring Results
1. Why not use standard financial metrics?
2. Innovation metrics
3. Leap of faith assumptions
4. Communication and distribution of results
5. Results alignment with corporate strategy
6. Decisions made based on results
7. Failure as a learning tool
6. Innovation Portfolio
1. Idea portfolio, quality, and quantity
2. Risk content of the portfolio
3. Risk measurements
4. Progress measurements
5. Frequency of progress measurements
6. Project business outcomes of portfolio
7. Alignment of portfolio to the corporate strategy
8. Decisions made against the portfolio
9. Portfolio decision makers
7. Innovation Culture
1. Evidence innovation is part of the culture
2. Innovation's impact on career paths
3. Innovation's reach beyond technical teams
4. Evidence of Build / Test / Learn
5. Pivoting as a skill
6. Speed vs depth
8. Talent Allocation
1. Team participation across functions
2. Timing of team participation
3. Size of teams
4. Dedicated vs. part-time
5. Talent decision makers
6. Criteria for choosing talent
7. Frequency of talent decisions
9. Funding Allocation
1. Funding decision criteria
2. Funding decisions
3. Funding ownership, pre- and post-decisions
10. Risk Appetite
1. Risk size
2. Qualifying risks
3. Data collection techniques
4. Running towards risk
5. Risk profile of innovation decision makers
11. Decision Making
1. Description of a good decision
2. Timing of good decisions
3. Ambiguity acceptance
4. Future vs. Past
5. Learning as a decision tool
6. Decision making team members
7. Authority levels
8. Reporting of outcomes
---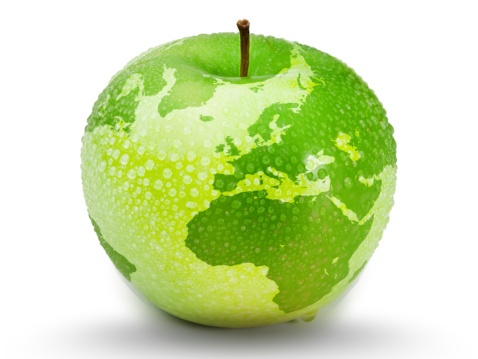 Distance Learning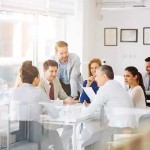 Introduction
Welcome to Appleton Greene and thank you for enrolling on the New Product Business corporate training program. You will be learning through our unique facilitation via distance-learning method, which will enable you to practically implement everything that you learn academically. The methods and materials used in your program have been designed and developed to ensure that you derive the maximum benefits and enjoyment possible. We hope that you find the program challenging and fun to do. However, if you have never been a distance-learner before, you may be experiencing some trepidation at the task before you. So we will get you started by giving you some basic information and guidance on how you can make the best use of the modules, how you should manage the materials and what you should be doing as you work through them. This guide is designed to point you in the right direction and help you to become an effective distance-learner. Take a few hours or so to study this guide and your guide to tutorial support for students, while making notes, before you start to study in earnest.
Study environment
You will need to locate a quiet and private place to study, preferably a room where you can easily be isolated from external disturbances or distractions. Make sure the room is well-lit and incorporates a relaxed, pleasant feel. If you can spoil yourself within your study environment, you will have much more of a chance to ensure that you are always in the right frame of mind when you do devote time to study. For example, a nice fire, the ability to play soft soothing background music, soft but effective lighting, perhaps a nice view if possible and a good size desk with a comfortable chair. Make sure that your family know when you are studying and understand your study rules. Your study environment is very important. The ideal situation, if at all possible, is to have a separate study, which can be devoted to you. If this is not possible then you will need to pay a lot more attention to developing and managing your study schedule, because it will affect other people as well as yourself. The better your study environment, the more productive you will be.
Study tools & rules
Try and make sure that your study tools are sufficient and in good working order. You will need to have access to a computer, scanner and printer, with access to the internet. You will need a very comfortable chair, which supports your lower back, and you will need a good filing system. It can be very frustrating if you are spending valuable study time trying to fix study tools that are unreliable, or unsuitable for the task. Make sure that your study tools are up to date. You will also need to consider some study rules. Some of these rules will apply to you and will be intended to help you to be more disciplined about when and how you study. This distance-learning guide will help you and after you have read it you can put some thought into what your study rules should be. You will also need to negotiate some study rules for your family, friends or anyone who lives with you. They too will need to be disciplined in order to ensure that they can support you while you study. It is important to ensure that your family and friends are an integral part of your study team. Having their support and encouragement can prove to be a crucial contribution to your successful completion of the program. Involve them in as much as you can.
Successful distance-learning
Distance-learners are freed from the necessity of attending regular classes or workshops, since they can study in their own way, at their own pace and for their own purposes. But unlike traditional internal training courses, it is the student's responsibility, with a distance-learning program, to ensure that they manage their own study contribution. This requires strong self-discipline and self-motivation skills and there must be a clear will to succeed. Those students who are used to managing themselves, are good at managing others and who enjoy working in isolation, are more likely to be good distance-learners. It is also important to be aware of the main reasons why you are studying and of the main objectives that you are hoping to achieve as a result. You will need to remind yourself of these objectives at times when you need to motivate yourself. Never lose sight of your long-term goals and your short-term objectives. There is nobody available here to pamper you, or to look after you, or to spoon-feed you with information, so you will need to find ways to encourage and appreciate yourself while you are studying. Make sure that you chart your study progress, so that you can be sure of your achievements and re-evaluate your goals and objectives regularly.
Self-assessment
Appleton Greene training programs are in all cases post-graduate programs. Consequently, you should already have obtained a business-related degree and be an experienced learner. You should therefore already be aware of your study strengths and weaknesses. For example, which time of the day are you at your most productive? Are you a lark or an owl? What study methods do you respond to the most? Are you a consistent learner? How do you discipline yourself? How do you ensure that you enjoy yourself while studying? It is important to understand yourself as a learner and so some self-assessment early on will be necessary if you are to apply yourself correctly. Perform a SWOT analysis on yourself as a student. List your internal strengths and weaknesses as a student and your external opportunities and threats. This will help you later on when you are creating a study plan. You can then incorporate features within your study plan that can ensure that you are playing to your strengths, while compensating for your weaknesses. You can also ensure that you make the most of your opportunities, while avoiding the potential threats to your success.
Accepting responsibility as a student
Training programs invariably require a significant investment, both in terms of what they cost and in the time that you need to contribute to study and the responsibility for successful completion of training programs rests entirely with the student. This is never more apparent than when a student is learning via distance-learning. Accepting responsibility as a student is an important step towards ensuring that you can successfully complete your training program. It is easy to instantly blame other people or factors when things go wrong. But the fact of the matter is that if a failure is your failure, then you have the power to do something about it, it is entirely in your own hands. If it is always someone else's failure, then you are powerless to do anything about it. All students study in entirely different ways, this is because we are all individuals and what is right for one student, is not necessarily right for another. In order to succeed, you will have to accept personal responsibility for finding a way to plan, implement and manage a personal study plan that works for you. If you do not succeed, you only have yourself to blame.
Planning
By far the most critical contribution to stress, is the feeling of not being in control. In the absence of planning we tend to be reactive and can stumble from pillar to post in the hope that things will turn out fine in the end. Invariably they don't! In order to be in control, we need to have firm ideas about how and when we want to do things. We also need to consider as many possible eventualities as we can, so that we are prepared for them when they happen. Prescriptive Change, is far easier to manage and control, than Emergent Change. The same is true with distance-learning. It is much easier and much more enjoyable, if you feel that you are in control and that things are going to plan. Even when things do go wrong, you are prepared for them and can act accordingly without any unnecessary stress. It is important therefore that you do take time to plan your studies properly.
Management
Once you have developed a clear study plan, it is of equal importance to ensure that you manage the implementation of it. Most of us usually enjoy planning, but it is usually during implementation when things go wrong. Targets a