Market Validation – Workshop 1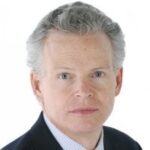 Executive Summary Video
The Appleton Greene Corporate Training Program (CTP) for Market Validation is provided by Mr. Christie MBA BS Certified Learning Provider (CLP). Program Specifications: Monthly cost USD$2,500.00; Monthly Workshops 6 hours; Monthly Support 4 hours; Program Duration 24 months; Program orders subject to ongoing availability.
If you would like to view the Client Information Hub (CIH) for this program, please Click Here
Learning Provider Profile
Mr. Christie, MBA, BSc, is a Certified Learning Provider (CLP) at Appleton Greene. He has experience in marketing, management and human resources. He has achieved a Masters of Business Administration and a BSc in Wildlife Biology. He has industry experience within the following sectors: Life Sciences, Biotechnology, Healthcare, Technology and Telecommunications. His Program is available within the following countries: United States of America, Australia, Canada and the United Kingdom, or more specifically within the following cities: San Francisco CA, Boston MA, Melbourne AU, Toronto ON and London UK. His personal achievements include: Baxter Area Manager-of-the-Year for three consecutive years, doubling revenue in a flat market; restructured Medigas and reduced operating expenses by 25%; became Laidlaw's third-ranked market in North America with 16.5% RONWA; reduced VSM Medtech manufacturing times from 18 months to eight; and quadrupled revenues while increasing profits 12-fold at Pyng Medical Corp. His service skills incorporate: go-to-market strategy, market validation, market assessment, technology commercialization and marketing strategy.
---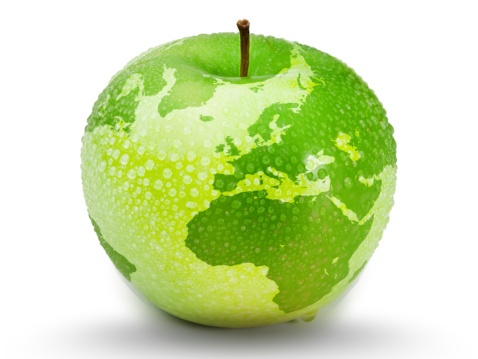 MOST Analysis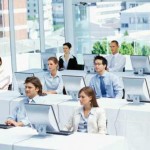 Mission Statement
The mission for the first module of the Market Validation Program (MVP) is to capture the essence of what MVP is all about, as succinctly stated in the following quote from the Program lead facilitator:
"Any business is far more likely to succeed when an idea, good business plan, and a business person are matched with consultants who have proven industry track records."
Participants will learn about MVP's history, current position and future outlook. By the end of our day together, they will appreciate why Market Validation matters and what it means to their business.
MVP favorably impacts an entire business and it especially adds value to sales, marketing and sales/marketing/customer support functions in each business.
The Program is process driven. In each session together, basic concepts are described, examples are provided, and exercises are described. All participants then get the opportunity to work the exercises, which become homework for final review and revision prior to delivery of the next monthly module.
Although sales and marketing is the core function that MVP addresses, our experience is that company's gain the most value from the Program if their executive leadership team participates. In small company's this includes the CEO, 2IC, Founders and any other key senior executives. With large corporations this may not include the CEO, but should include their delegate, and must include the most senior sales and marketing officer. Together, this team will travel the MVP journey toward increased revenue, at lower cost, with shorter sales cycles, and greater profitability.
This module ends when the participants acknowledge the MVP Mission, how it applies to their organization, and accept the following pre-work assignment for the next module:
PRE-DAY TWO – THEME: DEFINING THE BUSINESS OPPORTUNITY
12-page WORKBOOK – completion prior to the next module is mandatory
Review and complete all worksheets to complete the module. You should expect this to take six hours. Consistent with the Mission, this workbook includes a clear identification of you, your company, when the company was founded, how many employees and customers, what industry classification you are in, the back story or brief history of the current opportunity you are pursuing, your goals for participating in the program, the source of your innovation, the extent of market and technology innovation, a brief description of the customer problem you are solving, personas of the people who will use, support and buy your product, what a day in the life of your customer looks like, how this may change with use of your product, your market type and why, a succinct description of your product, your competitors, why your customers will buy your product, and the top three things they most like about your product. If any of these parameters are not yet known, you are expected to hypothesize as best as you are able to do so.
RECOMMENDED READINGS – participants may choose not to read these, or just read online summaries
• The Four Steps to the Epiphany by Steve Blank
• Crossing the Chasm by Geoffrey Moore
• Made to Stick: why some ideas survive and others die by Chip and Dan Heath
ADDITIONAL RESOURCES for START-UPS
If you wish, Google these videos:
• Why Accountants Don't Run Start-Ups – Steven Blank
• Lean Startup Summary
ADDITIONAL RESOURCES: CUSTOMER DEVELOPMENT
• The Customer Development Methodology by Steve Blank (Chapter 2 of The Four Steps to the Epiphany)
---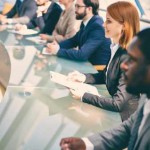 Objectives
In part 1, delivered in month 1 as workshop module 1, our Corporate Program Objectives are to:
1. Introduce all program participants, including Appleton Greene personnel & company representatives
2. Review MVP content, principles, culture and process
3. Discuss learning goals for the day
4. Define "Market Validation"
5. Discuss the four core principles of the MVP
6. Review the three levels of Market Validation
7. Encourage company participants to shift their thinking out of their comfort zone
8. Capture some thought leader principles, including Paul Singh's default state of a startup, Steve Blank's definition of a startup, and Ralph Turfus' thoughts on startups, where "startup" may include any new business initiative in a well-established business
9. Overview of all 24 MVP modules
10. Questions, discussion and active participation with in-class exercises
---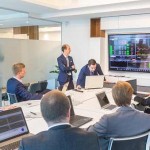 Strategies
1. Each participant should come to the first module with a clearly articulated three-minute summary of who they are, what role they fulfill in their organization, something interesting about them that others do not know, why they are attending MVP, and what they expect to get out of the Program.
2. The facilitator must be prepared to review the first seventeen slides in the MVP Power Point Deck, in a clear and compelling way that engages all participants. If we just wanted the facilitator to read the slides, then we would just circulate them in advance to all participants. We want the facilitator to animate the slides, with passion, conviction and clarity.
3. The learning goals for the day are to ensure participants understand the MVP Mission, the principal goal of which is to literally validate each business opportunity by acquiring customers and generating positive cash flow from those customers, sooner than later. MVP does not address how to raise money. We also want participants to understand the two prerequisite forms of validation – customer discovery and minimum viable product testing, which must happen before customer acquisition. It does not matter what stage of market validation each organization is at; the Program is designed to add value at any stage. We also establish the four principles of MVP, encourage participants to shift their thinking out of their comfort zone, and understand that novel business opportunities are different than business-as-usual sales processes.
4. To define Market Validation we have one seminal slide that does so eloquently. We expand on the content of this slide and then ask each participant to work through where they believe they are at on the Market Validation continuum.
5. Again, there is a slide dedicated to describing the four core principles of MVP: it's a framework not a formula, it focuses on those few things that deliver the most results (the 80:20 rule), these few things need to become best practices, and working with your consultant/mentor, we intend to make these best practices live for you, becoming part of the culture, rhythm and discipline of your business. In other words, it comes down to "Learning by Doing".
6. The review of the three levels of market validation expands on strategy #4.
7. The facilitator reviews the one slide that asks participants to shift out of their comfort zone and then invites each participant to describe what this may look like for them, using the Socratic method.
8. Six slides challenge people's perceptions to help them open up and see how their opportunity may be at risk of failure, hopefully sooner than later, or may be positioned for success, if they embrace and learn from the Market
Validation Program.
9. We provide an overview of the 24 MVP modules, using the Unique Program Proposition and the Client Information Hub.
10. The day ends with an open forum for Q&A, discussion, debate and most importantly, feedback from each company participant and consultant on what they most liked about the day. These comments are captured for sharing prior to the next module. Everyone is then asked to complete a Workshop assessment form, which is reviewed by Appleton Greene personnel with a goal of continuous program improvement.
---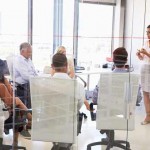 Tasks
1. The participants must come to the module prepared, and the AGC consultant must ensure that they are. The Program administrator must ensure that the pre-work materials are circulated at least four weeks in advance, and that they have received confirmation that these materials have been received and understood and that each participant commits to giving them due thought and consideration.
2. The facilitator must be thoroughly prepared and this requires review of the materials, understanding them, and practicing their delivery repeatedly, until they can virtually do it in their sleep (something that I have had to do when we flew from the west coast to the east coast and started the sessions next day at 4:30 am body time).
3. The learning goals for the day are relatively modest compared to some of the subsequent days, which allows for the participants and consultants to get to know each other, the administrator(s) to work out any technical or logistical kinks, and the entire group to ensure alignment between the Program objectives and individual objectives.
4. The facilitator needs to really understand the Market Validation concept and how to articulate this.
5. The four core principles should be relatively straightforward, but the facilitator may wish to explain them to their children to ensure they can understand them, assuming that they are at seventh grade or higher.
6. Back to point #4, we cannot emphasize enough how important this is.
7. Shifting everyone out of their comfort zone is a two-way street: the facilitator needs to motivate everyone that this is a great thing to do and the participants need to really want to do it. Ask the question: How many psychologists does it take to change a light bulb? Just one, but the light bulb really has to want to change. The same is true for the participants, regardless of how compelling the facilitator may be. They need to concede that their current approach in the market may be improved upon.
8. These six slides draw off a broad and deep knowledge of a few very talented authors. The AGC facilitator needs to look at these books and at least read the summaries, which they should then discuss with their CLP, to ensure they understand the concepts and how best to speak to them. For example, "customer traction is the new intellectual property" according to Paul Singh from 500 Startups. Well, what does that really mean and who gets this at first pass. When you think about it, it makes sense, since customers pay your bills, validate your value propositions, and create distance between you and your competitors. Customers probably could care less if you have an issued patent, as long as your solution solves their problem and enhances their business.
9. The 24-module overview should be fairly straightforward, provided the facilitator is up to speed.
10. This end of day strategy happens quite spontaneously, provided that the day has been well facilitated and the participants have become engaged in the process. It's all about preparation.
---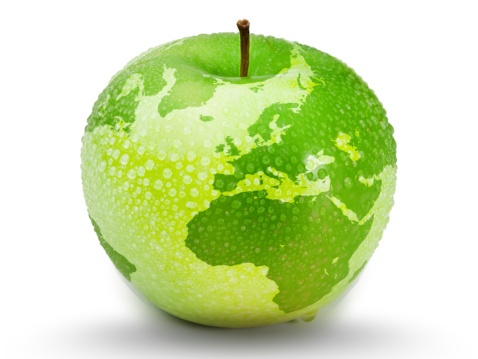 Introduction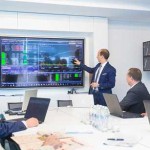 Planning
Appleton Greene and their clients who wish to participate in the Market Validation Program, need to all understand that "participate" is the operative word, this is not a Program that one just attends. Therefore, the AG consultants and contracted clients must plan to properly prepare for and participate in the first module, and all modules that follow each month until the Program is completed in 24 months. This incorporates the following considerations:
1. Scheduling – if it is not in your calendar, then you cannot plan to attend. The class sessions will be locked down, four weeks apart over the two-year period. The preparation time, which at least equals the class time, also needs to be scheduled, at the discretion of each individual participant.
2. Pre-work – there is a clearly defined package of pre-work for each module, although the first module is light on this, since the main requirement for Day One is that:
"Each participant should come to the first module with a clearly articulated three-minute summary of who they are, what role they fulfill in their organization, something interesting about them that others do not know, why they are attending MVP, and what they expect to get out of the Program."
The participants must come to the module prepared, and the AGC consultant must ensure that they are. The Program administrator must ensure that the pre-work materials are circulated at least four weeks in advance, and that they have received confirmation that these materials have been received and understood and that each participant commits to giving them due thought and consideration."
For example, by way of introduction:
"My name is Mr. Christie. I am an experienced life sciences start-up executive who's worked with hundreds of companies over the past decade, at least 60 of them quite intimately. I am also the Appleton Greene Certified Learning Provider who is making this Market Validation Program available to all of you. You likely will not meet another person who has sold heart valves and managed a garbage hauling operation, but that's me, and this is just part of my successful and eclectic career over the past 40+ years. My interest in the Market Validation Program runs deep and wide, with experience initially as a mentor, and then as the chief facilitator over many years, delivering it to companies of many different sizes, at various stages of market readiness, from coast to coast for various different organizations, including start-up accelerators, universities and government agencies. What I have learned is that there is much to learn each time from the Program participants, who constantly enlighten me and provide me new things to ponder. Finally, I have learned that for each hour I spend in class, I spend many hours preparing, reviewing, debriefing, and updating the materials based on customer feedback. Welcome and enjoy!"
3. Post-work: just as the pre-work and attendance at each and every workshop, is crucial, so is the post-work, which in many instances is mostly focused on reviewing the exercises drafted in-class and up-revving them in to the final working draft. This is a discipline that must be developed, calendarized and followed-up by the AG consultant and by the responsible person in each client organization. If they don't do the post-work in a timely and dedicated manner, then they are missing out on much of the value in the Program.
4. Go-to-Market Planning: the compilation of all 24 sets of pre-work, in-class exercises, and post-work, when polished up and finalized, constitutes the core deliverable from the Program – the Go-to-Market Plan. We provide a sample copy of this, circulated around the room, on day one for everyone to see. The go-to-market plan is what the AG consultant must ask for whenever they meet with their client participants to review progress in the Program.
5. Workshop Materials: as the Program CLP, I have ownership for the Master Slide Deck used in the program, and it is big, with talking notes, examples and clearly articulated core concepts – approximately one concept for each module on average for a total of 24. These 24 modules are described in overview during the first workshop. The Program Deck has been revised countless number of times and is always a work-in-progress, since one of the core values for the Program is continuous improvement.
Having addressed the mechanics of operational planning for the Market Validation Program, let's look at strategic planning from the perspective of the participating companies. To qualify for the Program, each company and each participant must have a legitimate interest in learning new concepts, applying them to their department or company, and recognizing business outcomes not otherwise attainable. For example, when start-ups participate, they are most often desperate to learn how to realize revenue, now that they have developed and tested their prototype, product or minimum viable product. They do not know what they do not know, but they do know that once they stop developing and begin marketing, they need serious help, which the AG consultants and the Market Validation Program can provide.
A useful planning framework for an AG consultant to use when working with their clients to determine the interest and applicability of the Program to them, their department and their company, is to review Steve Blank's Customer Development Model, as described succinctly in the first few pages of Chapter Two in The Four Steps to the Epiphany. In his introduction to this chapter, Steve describes the plight of Rob Fordes, Founder and CEO of Design Within Reach, who spent his time listening to customers. However, at the time when furniture dot-coms were "rolling in investor money" the venture capitalists Steve introduced Rob to were simply not interested, because Design Within Reach did not yet have a web site, e-commerce transactions, significant branding activities or other turn of the millennium activities.
Rob's Company was not your typical dot-com startup, who "operated on the James Dean School of Management – live fast and die young…they garnered millions of dollars of investors' capital quickly and just as quickly flamed out." For example, Furniture.com raised over $100 million from first-tier VCs but ultimately failed. Steve asks his readers the question: why did Design Within Reach ultimately succeed, despite the lack of VC interest, while the Furniture.coms of the world became dot-bombs? As a Stanford business professor and successful serial entrepreneur, he wanted to know if others can emulate Rob Fordes' success.
Enter the foundation of The Four Steps to the