Management Paradigm – Workshop 1 (Setting Context)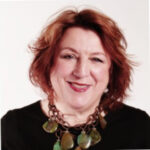 The Appleton Greene Corporate Training Program (CTP) for Management Paradigm is provided by Ms.Bova MA BA Certified Learning Provider (CLP). Program Specifications: Monthly cost USD$2,500.00; Monthly Workshops 6 hours; Monthly Support 4 hours; Program Duration 12 months; Program orders subject to ongoing availability.
If you would like to view the Client Information Hub (CIH) for this program, please Click Here
Learning Provider Profile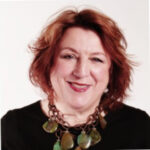 Ms. Bova is a Certified Learning Provider (CLP) at Appleton Greene having extensive direct experience in general management. She achieved a Master of Science in Social Work from Columbia University and a Bachelor' Degree in Labor Economics and Political Science from Brooklyn College of the University of the City of NY. She has a certificate in Neurolinguistic Programming and completed The Gestalt Institute of Cleveland's Organization and Systems Theory Program. She has industry experience within the following sectors: Healthcare, Finance, Consumer Products, Insurance, Education, and Research and Engineering. Although based in the US she has had commercial experience within the following countries: Canada; Belgium, Spain, Germany, Italy, Puerto Rico, and Mexico. Her personal achievements include 25+ years working in and with senior management, extensive experience on the human side of enterprise, Requisite Organization studies with Dr. Elliott Jaques, and expertise in strategic planning and organization design. Her skills incorporate: strategy and direction setting, organization infrastructure analysis, continuous improvement, organizational leadership and change management. Ms. Bova prides herself on being a generalist looking at the whole organization and the interdependencies of various component parts. A weaver, she is comfortable working with multiple levels of system simultaneously.
---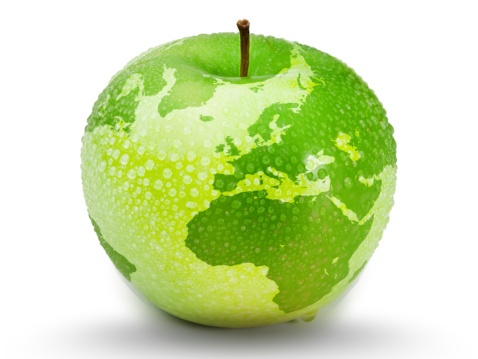 MOST Analysis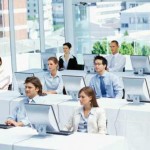 Mission Statement
Management Paradigm is aimed at helping companies in healthcare, financial services, technology, manufacturing and R&D successfully transform their managerial processes and practices to provide for greater organization agility and employee engagement. These industries have experienced the impact of intense pressure for profitability and innovation. Roles have been eliminated and some replaced by technological advancements. Many department heads feel as if they are running as fast as they can yet not making headway. Management Paradigm provides multiple lenses through which existing business unit and department heads view effective, accountable managerial leadership and their role in it. It introduces a new paradigm about work systems and effective management built upon the scientifically based Requisite Organization (RO) framework. RO is proven to create more trust-based systems, providing clarity about what workers are accountable for and to whom they must account.
At the conclusion of Management Paradigm, you will have experienced, first-hand the adage "the whole is greater than the sum of its parts". The combination of understanding how large- scale work systems perform using a consistent set of managerial processes across the board, results in significant yet sustainable improvements. Management Paradigm also views individual senior managers as whole systems and provides them with processes and practices to increase their EQ and manage their own self-care. This combination puts you the individual accountable managerial leader at the hub of the wheel. The adage "there is strength in numbers" holds true. Those of you taking this journey will create dialogue amongst yourselves creating a cohort within the company that will demonstrate significant outcomes in engagement, creativity, innovation, retention, customer service, quality and profitability. Not only are you adding value to the company, but you are strengthening your managerial acumen. These processes and practices are transportable. Once experienced you cannot go back to the old ways.
Month 1 consists of a preliminary assessment of your organization's strengths and weaknesses. You will be asked to conduct a preliminary analysis of your organization identifying what is working and not working. Essentially to get a clear picture of what is and what could be. We will identify key roles and what and if they are adding value. Each of you are accountable for the overall performance of your department. Management Paradigm provides not only the tools but the processes you will use to transform your organization's overall effectiveness.
---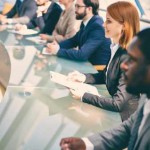 Objectives
01. Company Positioning: Preliminary company-wide assessment; self-assessment, outlining personal goals for the program. Time Allocated: 1 Month
02. Company Uncertainties: What keeps you up at night. Setting targets for improvement. Time Allocated: 1 Month
03. Business Unit Assessment: Analyze your business unit identifying strengths, weaknesses, opportunities and threats. Time Allocated: 1 Month
04. Defining Issues: Using the two preliminary assessments you've done identify the defining issues you see and must address. Time Allocated: 1 Month
05. Session Infrastructure: Analyze and assess the interplay of organization structure and you. Time Allocated: 1 Month
06. Managerial Leadership: Analyze and assess the managerial roles in your organization. Identify authorities and accountabilities each have. Time Allocated: 1 Month
07. Organization Structure: Compare and contrast the organization structure of your organization with the information provided. What works? Where are their fractures? Time Allocated: 1 Month
08. Personal Awareness: What do you know about yourself? How are you received, experienced at work? Time Allocated: 1 Month
09. Awareness Knowledge: Introduction and take DiSC Behavioral Workplace Style Profile Time Allocated: 1 Month
10. Organization Development: Introduce, plan and preliminary implementation of an OD process for your organization. Time Allocated: 1 Month
11. Self-Care: Assess and analyze how you take care of yourself and encourage others to take care of themselves. What habits need to be broken and new ones created. Time Allocated: 1 Month
12. Demonstrating Interconnectedness: Synthesizing what has been learned and demonstrating the interconnectedness. Time Allocated: 1Month
---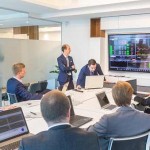 Strategies
01. Company Positioning: Each individual department head to undertake departmental SWOT analysis; strategy research & development.
02. Company Uncertainties: Each individual department head to undertake departmental SWOT analysis; strategy research & development.
03. Business Unit Assessment: Each individual department head to undertake departmental SWOT analysis; strategy research & development.
04. Defining Issues: Each individual department head to undertake departmental SWOT analysis; strategy research & development.
05. Session Infrastructure: Each individual department head to undertake departmental SWOT analysis; strategy research & development.
06. Managerial Leadership: Each individual department head to undertake departmental SWOT analysis; strategy research & development.
07. Organization Structure: Each individual department head to undertake departmental SWOT analysis; strategy research & development.
08. Personal Awareness: Each individual department head to undertake departmental SWOT analysis; strategy research & development.
09. Awareness Knowledge: Each individual department head to undertake departmental SWOT analysis; strategy research & development.
10. Organization Development: Each individual department head to undertake departmental SWOT analysis; strategy research & development.
11. Self-Care: Each individual department head to undertake departmental SWOT analysis; strategy research & development.
12. Demonstrating Interconnectedness: Each individual department head to undertake departmental SWOT analysis; strategy research & development.
---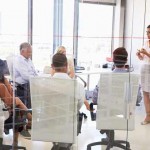 Tasks
01. Create a task on your calendar, to be completed within the next month, to analyze Company Positioning.
02. Create a task on your calendar, to be completed within the next month, to analyze Company Uncertainties.
03. Create a task on your calendar, to be completed within the next month, to analyze Business Unit Assessment.
04. Create a task on your calendar, to be completed within the next month, to analyze Defining Issues.
05. Create a task on your calendar, to be completed within the next month, to analyze Session Infrastructure.
06. Create a task on your calendar, to be completed within the next month, to analyze Managerial Leadership.
07. Create a task on your calendar, to be completed within the next month, to analyze Organization Structure.
08. Create a task on your calendar, to be completed within the next month, to analyze Personal Awareness.
09. Create a task on your calendar, to be completed within the next month, to analyze Awareness Knowledge.
10. Create a task on your calendar, to be completed within the next month, to analyze Organization Development.
11. Create a task on your calendar, to be completed within the next month, to analyze Self-Care.
12. Create a task on your calendar, to be completed within the next month, to analyze Demonstrating Interconnectedness.
---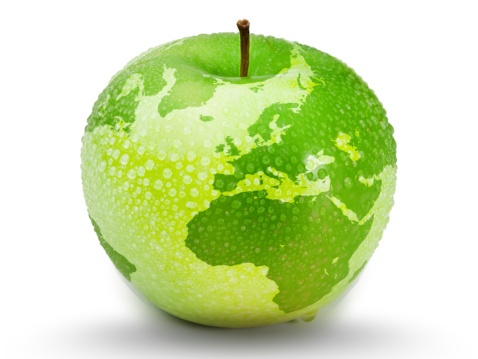 Introduction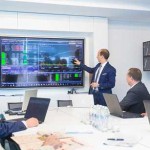 Albert Einstein once said, "the mind that opens to a new idea never returns to its original size". Think of Management Paradigm as an adventure in transforming how you think, see, feel and even smell the world of work and in particular your company. It's a quest for you to be your best and to assist your company and, in particular, the unit you manage to excel in new and different ways.
The Management Paradigm Program is a multiyear program intended to provide an in-depth experience of science-based managerial principles and processes and individual worker awareness of their accountability, emotional intelligence and how to take care of themselves in turbulent corporate environments. This first session will provide a macro view of what participants will be learning and experiencing in the upcoming sessions of the program.
Companies and other work systems are being impacted by disruption, technology, local economies and geo-political phenomena. These four factors provide the contextual framework through which corporations must function. It is the intention of this first session to help attendees understand they are dealing with outside forces that are impinging on the business.
Industry disruption is nothing new. We've seen Uber, Lyft and Via disrupt the taxi and black car industry in many large cities. Outer borough car services once the only source of non-personal private transportation options have also been severely affected. AirBNB has totally disrupted the hotel and motel industry allowing people to travel more cheaply while at the same time providing options for people with a spare bedroom to become hosts and recoup some of the income lost in the recession. Add VRBO to the mix and you can see the impact on the resort rental markets. Realtors have lost a significant market segment as companies like Zillow, Compass and Triplemint are using data to transform how we buy and sell homes and property. Carvanna, Vroom and others are disrupting how we buy cars and sell them too.
Technology is developing by leaps and bounds. Scientists are now able to identify where in the Human genome the genetic code, there is an oddity. They can correct the oddity replacing the wrong gene with the correct one. Studies underway at the National Institute of Health in Washington DC believe they may have found the answer to eradicating Sickle Cell Anaemia an excruciatingly painful and debilitating disease. The hope is this process can result in curing hundreds of illnesses. Laboratories around the world are frantically working to find a vaccine for the coronavirus. The pandemic has intensified the need for speed in laboratories and its hopeful vaccines will be available as well as treatments in the next 12-18 months. This all because of technological advancements. Artificial Intelligence (AI) is growing robustly. When we call the number on the back of a credit card or have an online chat more often than not, we are connected to a bot not an actual person. These advancements will impact millions of people around the world. The need for low skilled labor will be diminished. New compensation systems will need to be created. More importantly, the mindset countries have to take care of their people, will need modification as corporate wealth generation may require many fewer workers. How will countries both industrialized, and developing, feed, clothe and educate their own? Roughly 30 million people in the US are unemployed in October 2020. That is about 20% of the workforce. People staying home and cooking has reduced demand for food products. Dry Cleaners mostly small mom and pop businesses are closing their doors, no one is dry cleaning their clothes in the midst of a pandemic. Demands for work attire have crashed while demands for pyjamas have risen dramatically.
Management Paradigm provides the processes by which corporations can thoroughly review how they are organized to conduct business. Today's companies must be agile and have engaged workforces. Yet worldwide surveys indicate most workers acknowledge being disengaged. Five generations are working side by side today with young managers overseeing the work of employees old enough to be their parents or grandparents.
Baby Boomers, many of whom lost significant savings in the 2008 recession are working longer. The millennial generation came of age in prosperous times. Consequently, their prosperous parents having grown up in challenging times themselves showered their children with toys and praise, a "you can do anything mindset". Everyone got an award when their Little League team won or even lost. Character building suffered inadvertently. When Millennials entered the workforce, many had little or no staying power with a mindset that devalued of corporate loyalties. They got up and moved whenever things were not going their way. Generation Z grew up in a very different environment. Their families were seriously affected by the 2008 recession. They are more thoughtful and perhaps more conservative about spending. And perhaps most importantly they were born into the digital age and know nothing about an analogue life experience.
No one as of yet knows the impact of the Pandemic on the world of work. The true impact will take years to realize as researchers get to work to analyze the lasting changes. We do know that many more people are working from home. We also know that in the US many women have dropped out of the workforce to take care of children and elder parents. We know brown and black communities have been hit the hardest. We also know that this forced pause out of fear for one's health has also provided an opportunity for people to ponder and reflect on their lives. For some this has been an important time of reflection. Many have been caught up in "doingness". That is, doing whatever they have been asked to do without thinking about it. Potential ramifications of actions have been lost. Fear of losing one's position and income, demotion and avoidance of any potential conflict has sucked out the vibrancy and left our organizations hollow. Trust has eroded in companies and subsequently in valued relationships amongst workers.
In Session 1 an overview of the topics which will be addressed in depth in the subsequent sessions of the Management Paradigm will be provided. In its entirety, MP introduces processes that will build viable structures upon which trust can be built. Organization structures exist without roles being occupied by people. The managerial roles themselves have accountabilities and authority that managers must have to effectively oversee the workflow in their areas. Even though participants may not be authorized to redesign their business units it is hoped that the processes and knowledge shared will provide them with enough information to begin to dialogue with those in power in their organizations about organization transformation. Additionally, by providing participants in Session 1 with knowledge how to increase their own EQ and provide techniques to improve their own self-care we expect their experience of empowerment and engagement will also be increased.
Participants will be asked to keep a journal between sessions and write about any aha's they may have. What questions do they have? Whether or not they have attempted to discuss or implement any of the learning they've had and subsequent outcomes.
---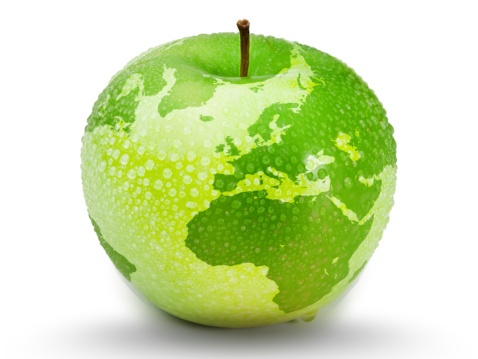 Executive Summary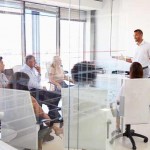 What if your company or business unit was zipping along in a flow state never before experienced? What if your employees were totally engaged? Demonstrating improvements in engagement of 50% or more. What if both internal and external customers were commenting on how effectively your organization responds to their needs and requests? What if you had a mindset shift enabling you to see new opportunities? What if your self-confidence, managerial skill and experience at work was transformed spilling over into improved connectivity with others both inside the company and in your life in general? What if positivity became your modus-operandi? What if you noticed an overall improvement in your health?
Perhaps this sounds like pie in the sky. But it is not. Would you be willing to participate in a 12-month transformational experience guarantying significant sustainable growth for not only your company but you and your team members?
Management Paradigm, one of Appleton Greene's newest program offerings, does just that. In Management Paradigm a multi-year program you will be introduced to managerial processes, self-management processes, scientific principles, increased emotional intelligence (EQ) and selfcare skills and tools that support your total transformation.
Management Paradigm will provide you with a new framework from which to view organization effectiveness and identify the supportive processes you can institute which provide insight into how work gets done. MP introduces management processes enabling greater effectiveness of work getting done; while managing employees with deep connectivity, respect and valuing their efforts. When "trust" exists in the workplace many things are possible. Management Paradigm is a two-pronged system introducing managerial processes the company can embrace while at the same time providing opportunities for individual participants to learn and grow. The knowledge provided in Management Paradigm allows for sustainability in the company. At the same time, it is transportable. Participants can use what they learn wherever their career takes them. In the end, both the company and the individual participants realize success. The company realizing increased employee engagement, and release of creativity and innovation among its workforce. Connected, respected and engaged workers transform a company. Concurrently, participants will be demonstrating new managerial processes and skills enabling them to experience greater satisfaction at work. A stronger sense of self. When your human capital is fully engaged success is close at hand.
---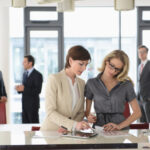 History
Devaluation of effective accountable managerial leadership has not happened overnight. During the 1980's academia provided a plethora of books touting the importance of leadership. For those who were yet born, this was the time when the Viet Nam War was coming to an end. Many Americans were angry at what had transpired. Soldiers returning home were vilified and emphasis was on the military industrial complex's failures. It's command and control management (aka ways of getting work accomplished) was devalued. At the same time a shift took place in corporate America emphasizing the importance of shareholder value. Corporations' purpose was to provide profits for their shareholders. This led to the requirement of quarterly earnings reports. Fear of stock price declines resulted in an emphasis on meeting short term market analyst analyses. This confluence of sociological phenomena took root and like a tree takes years to grow into fullness the damage to the business community has taken years to blossom in fullness. Leadership was in, and management out. Shareholder value took top priority. Companies were required to report earnings quarterly, CEO salaries grew exponentially, and long-range planning fell by the wayside. Management training programs were abolished. Employees were suddenly informed they had to be leaders.
Corporations' value is not only for shareholders. It is how we provide for our citizenry to create security for their families. Corporations are anchors for communities. We are forty years into the decline, and we are now seeing and experiencing levels of worker disengagement never seen before. The middle class is rapidly disappearing before our eyes, poverty and homelessness are on the rise. Work has seen dramatic changes over the last three to four decades. Emphasis shifted from developing and engaging the workforce to profitability and shareholder returns. Salaries of CEOs, Presidents and other key executives skyrocketed. In some cases, 300+% that of the average workers. Salary incentivization has also grown for the mid and top tier of the employment ranks.
All this happening while average wage-earners salaries remained stagnant. Although the workforce is likely now to be 51% female women and minorities still earn significantly less per dollar than men do.
---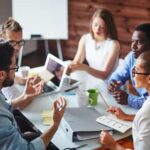 Current Position
Many in managerial leadership roles believe the only way to get people to work harder, aka really do their jobs, is to incentivize them. It's the old carrot and the stick philosophy. What no one actually discusses is what beliefs and values lie beneath these decisions. What is the non-expressed value underlying these decisions? What message are incentives sending to workers? "I/we can't trust you to give your full attention to the tasks assigned to you". Another way of putting this is "I can't trust you to apply your full effectiveness to the tasks assigned to you in the role you are in." The pandemic has demonstrated that the belief people really don't want to work, and the demonization of workers as being out only for themselves doesn't hold up. First responders, front line and essential workers have continued to go to work providing necessary medical care, safety and stocking grocery shelves regardless of the potential of catching the virus themselves and impact on their own families.
Additionally, a number of factors have come into play recently, affecting the worldwide corporate landscape. Industry disruptions, economic uncertainty, and an attempt to satisfy stockholders' thirst for profitability, particularly in the US, many companies are scrambling to stay afloat. Many have lost sight of the importance of accountable management. In recent decades quarterly earnings have taken priority, sometimes by whatever means possible, while workforce issues took a back seat. Many people have lost their jobs. Some of those have started their dream business. Others however have focused on get rich quick schemes, which more often than not have failed. Still others have been enticed by scams and get rich quick schemes which have developed into them preying on others for their own financial benefit. The number of scams in the US has been on a steady increase. Not everyone can be a business owner or independent contractor. Most of the world's population just wants to be told what to do at work, do it effectively and go home and enjoy family and or hobbies.
Concurrent with an emphasis on shareholder earnings, is the focus on leadership attributes. Books by academics have flooded the marketplace each with their own "unique" take on leadership, inadvertently, in some cases devaluing the importance of management excellence. Companies' strive for success whether measured by profitability, employee engagement or both. Despite dramatic increases in technological innovation and industry disruptions the human factor is still the key differentiator to sustained organization effectiveness. Foundational underpinnings form the bedrock of both corporate and personal success. For work to get done effectively and efficiently in organizations, accountable managerial leadership is necessary. Unfortunately, the world has shifted to appreciate more superficial knowing. Management Paradigm provides a process by which the organization entity and its employees will learn, advise and teach key organization players a process which emphasizes the necessity of excellence in both organization and self- management.
The recent global pandemic has taken its toll on companies throughout the world. It has uncovered bloat in organization hierarchies, while demonstrating people can work effectively remotely. Human beings are social animals. We thrive on relationships, are goal directed and desire to be recognized, appreciated and respected. Most want to do a good job and experience a sense of accomplishment at work. When people's efforts are acknowledged, and their contribution validated engagement occurs. We don't know how working from home, often isolated from actual in person connections, will affect worker mental health and overall effectiveness on the job. Time will tell. Management Paradigm actually provides a process by which workers can not only be accountable for their effectiveness in their role but also empowers them to be proactive about their work, the impact their self-awareness can have on their work experience and how to care for themselves in stressful environments.
---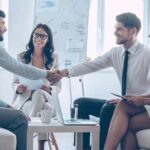 Future Outlook
Without worker engagement companies are unable to realize true success. Management Paradigm is infused with a passion and appreciation for the experience of employees at work.
Yet, we must compare this with global trends like aging populations throughout most of the world. Foreign Affairs Magazine Nov/Dec 2020 edition has an interesting article by Michael Beckley in which he highlighted a few significant trends. In 2018 there were more people over 64 than under 6 years of age. With that being said, the US, Australia and Canada will have growing populations of adults 20-49 until 2070. Fifty percent of those born in 2021 will likely live to be over 100 years old. How might this phenomenon play out in these countries? Will there be enough jobs for people in these countries? Or will it encourage workers from these countries to travel abroad where their skills and expertise are needed? The rise of machine learning is another trend. These new machines combine the number crunching of computers with the brute strength of industrial machinery fortifying AI and human dexterity. The result: 50% of today's jobs are likely to be automated by the 2030's. That being said, new jobs will emerge. Presently there is a shortage of skilled labor. The question remains, Will today's workforce have the initiative to learn new skills? How do you educate an older workforce which may not be digitally proficient in the first place?
Years ago, people advocated retiring as early as possible. An aspect of the American dream. More recently the 4-hour work week. There is only so much golf or tennis you can play. Much of the workforce lost significant wealth especially in retirement accounts during the recession and now again with the Pandemic. How will they cope? How will they refill their coffers? How will those who can retire, or perhaps more importantly those that cannot replace their work, use their free time? How will they live?
Corporations are the lifeblood of communities throughout the world. Dr Elliott Jaques' whose Requisite Organization (RO) principles inform the Management Paradigm process, used to say and I paraphrase, the role of corporations is to support the development of thriving economically viable communities. In one of his earliest writings, he discusses that a company set up in a requisite fashion enables people to relate to one another with confidence while rooting out suspicion and trust. A July 2020 article in Workplace discusses the most significant drop in worker engagement since Gallup started tracking worker engagement in 2000. Of the 68 % identifying as not engaged, 14% identify as "actively disengaged" meaning they actively undermine efforts to improve corporate culture and communication. As many institutions have begun to crumble, think about the cause and effect, connection between the impact of a primary focus on quarterly shareholder earnings on the steadily increasing rise of worker disengagement. Jim Hartner, author of the Workplace article states: "Improving employee engagement starts with clarity among leaders and managers." The decades-long emphasis on leadership has been a tsunami traveling through the world's corporations. Leadership has nothing to do with the role you are in. Rather, it's about characteristics and behaviors individuals have. Leadership requires followers. There is nothing said about work being done, in leadership.
Management on the other hand, is an authorized role in companies the purpose of which is to ensure that the service or product is delivered or made to the company's standards of excellence. Until we recognize that management is what enables the work of the business to get done, hard-working people will be chasing their tail never realizing their goal. Frustrations will continue to rise, and distrust continue to be viral. Remember workers and people in general are social animals. We need to learn how to communicate effectively with one another. Corporations despite their financial successes have not served their workforces. The absence of managerial processes and development opportunities has resulted in workers being viewed as robots. Interchangeable. A colleague recently told a story worth repeating here to make the point. "When complaining to a clerk early AM in a grocery chain, the customer asked to see the manager on duty. She was told there was no manager available and should come back later in the day to make her complaint. Irate she did go back later and spoke to the manager. She was advised "We don't pay them to think we pay them to ring up numbers". Management Paradigm designer Bova refers to this as "the dumbing down of the workforce'. It's time to appreciate the unique contributions each of us can make.
Management Paradigm is a comprehensive system illustrating the importance of management and clarity of communications. It provides participants with knowledge, processes, and skills that are transferable. Participants will recognize the portability and transferability of what they've learned as a key to their own self confidence and personal empowerment. They can take their knowledge of accountable managerial processes and organization dynamics coupled with their own appreciation of their natural tendencies and heightened self- awareness with them, ensuring they can proactively manage their work life experience wherever they are.
Management Paradigm is a unique training program which focuses on both the company and their employees. Providing foundational principles and processes for each becoming and achieving their best. During each session there will be input on management and organization dynamics and processes to initiate organization learning. Concurrently, attendees will learn skills to heighten their own self-awareness and self-care heightening their overall effectiveness. Thirdly there will be attempts to build community. The knowledge and skills are portable.
Management Paradigm is a unique process synthesizing knowledge from a variety of systems into a comprehensive program which allows individual workers to be their best while concurrently introducing management principles and processes upon which to build a profitable organization built upon a foundation of trust and integrity. Companies providing employees with empowering foundational processes and skills succeed to new heights. At the same time, addressing the age-old worker question "What's in it for me? Concurrently, these same companies can renovate their infrastructures by eliminating bloated hierarchies, using scientifically proven methods to design role relationships that by their very nature eliminate corporate politics.
Albert Einstein once said, "the mind that opens to a new idea never returns to its original size". Think of Management Paradigm as an adventure in transforming how you think, see, feel and even smell the world of work and in particular your company. It's a quest for you to be your best and to assist your company and in particular the unit you manage to excel in new and different ways. The world needs people at every level of organization life working in an engaged or flow-state fashion. Only then will we realize we are one. Management Paradigm is the first step in the process.
---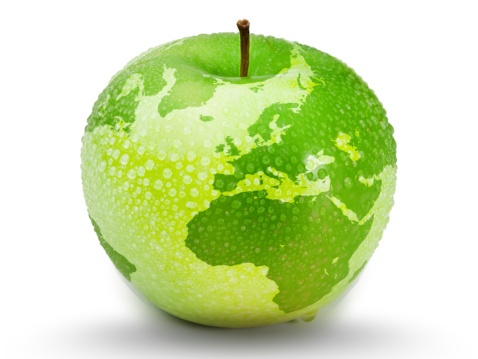 Curriculum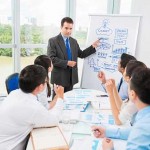 Management Paradigm – Workshop 1 – Setting Context
Company Positioning
Company Uncertainties
Business Unit Assessment
Defining Issues
Session Infrastructure
Managerial Leadership
Organization Structure
Personal Awareness
Awareness Knowledge
Organization Development
Self-Care
Demonstrating Interconnectedness
---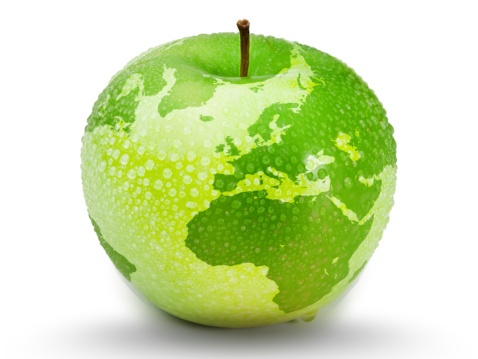 Distance Learning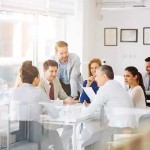 Introduction
Welcome to Appleton Greene and thank you for enrolling on the Management Paradigm corporate training program. You will be learning through our unique facilitation via distance-learning method, which will enable you to practically implement everything that you learn academically. The methods and materials used in your program have been designed and developed to ensure that you derive the maximum benefits and enjoyment possible. We hope that you find the program challenging and fun to do. However, if you have never been a distance-learner before, you may be experiencing some trepidation at the task before you. So we will get you started by giving you some basic information and guidance on how you can make the best use of the modules, how you should manage the materials and what you should be doing as you work through them. This guide is designed to point you in the right direction and help you to become an effective distance-learner. Take a few hours or so to study this guide and your guide to tutorial support for students, while making notes, before you start to study in earnest.
Study environment
You will need to locate a quiet and private place to study, preferably a room where you can easily be isolated from external disturbances or distractions. Make sure the room is well-lit and incorporates a relaxed, pleasant feel. If you can spoil yourself within your study environment, you will have much more of a chance to ensure that you are always in the right frame of mind when you do devote time to study. For example, a nice fire, the ability to play soft soothing background music, soft but effective lighting, perhaps a nice view if possible and a good size desk with a comfortable chair. Make sure that your family know when you are studying and understand your study rules. Your study environment is very important. The ideal situation, if at all possible, is to have a separate study, which can be devoted to you. If this is not possible then you will need to pay a lot more attention to developing and managing your study schedule, because it will affect other people as well as yourself. The better your study environment, the more productive you will be.
Study tools & rules
Try and make sure that your study tools are sufficient and in good working order. You will need to have access to a computer, scanner and printer, with access to the internet. You will need a very comfortable chair, which supports your lower back, and you will need a good filing system. It can be very frustrating if you are spending valuable study time trying to fix study tools that are unreliable, or unsuitable for the task. Make sure that your study tools are up to date. You will also need to consider some study rules. Some of these rules will apply to you and will be intended to help you to be more disciplined about when and how you study. This distance-learning guide will help you and after you have read it you can put some thought into what your study rules should be. You will also need to negotiate some study rules for your family, friends or anyone who lives with you. They too will need to be disciplined in order to ensure that they can support you while you study. It is important to ensure that your family and friends are an integral part of your study team. Having their support and encouragement can prove to be a crucial contribution to your successful completion of the program. Involve them in as much as you can.
Successful distance-learning
Distance-learners are freed from the necessity of attending regular classes or workshops, since they can study in their own way, at their own pace and for their own purposes. But unlike traditional internal training courses, it is the student's responsibility, with a distance-learning program, to ensure that they manage their own study contribution. This requires strong self-discipline and self-motivation skills and there must be a clear will to succeed. Those students who are used to managing themselves, are good at managing others and who enjoy working in isolation, are more likely to be good distance-learners. It is also important to be aware of the main reasons why you are studying and of the main objectives that you are hoping to achieve as a result. You will need to remind yourself of these objectives at times when you need to motivate yourself. Never lose sight of your long-term goals and your short-term objectives. There is nobody available here to pamper you, or to look after you, or to spoon-feed you with information, so you will need to find ways to encourage and appreciate yourself while you are studying. Make sure that you chart your study progress, so that you can be sure of your achievements and re-evaluate your goals and objectives regularly.
Self-assessment
Appleton Greene training programs are in all cases post-graduate programs. Consequently, you should already have obtained a business-related degree and be an experienced learner. You should therefore already be aware of your study strengths and weaknesses. For example, which time of the day are you at your most productive? Are you a lark or an owl? What study methods do you respond to the most? Are you a consistent learner? How do you discipline yourself? How do you ensure that you enjoy yourself while studying? It is important to understand yourself as a learner and so some self-assessment early on will be necessary if you are to apply yourself correctly. Perform a SWOT analysis on yourself as a student. List your internal strengths and weaknesses as a student and your external opportunities and threats. This will help you later on when you are creating a study plan. You can then incorporate features within your study plan that can ensure that you are playing to your strengths, while compensating for your weaknesses. You can also ensure that you make the most of your opportunities, while avoiding the potential threats to your success.
Accepting responsibility as a student
Training programs invariably require a significant investment, both in terms of what they cost and in the time that you need to contribute to study and the responsibility for successful completion of training programs rests entirely with the student. This is never more apparent than when a student is learning via distance-learning. Accepting responsibility as a student is an important step towards ensuring that you can successfully complete your training program. It is easy to instantly blame other people or factors when things go wrong. But the fact of the matter is that if a failure is your failure, then you have the power to do something about it, it is entirely in your own hands. If it is always someone else's failure, then you are powerless to do anything about it. All students study in entirely different ways, this is because we are all individuals and what is right for one student, is not necessarily right for another. In order to succeed, you will have to accept personal responsibility for finding a way to plan, implement and manage a personal study plan that works for you. If you do not succeed, you only have yourself to blame.
Planning
By far the most critical contribution to stress, is the feeling of not being in control. In the absence of planning we tend to be reactive and can stumble from pillar to post in the hope that things will turn out fine in the end. Invariably they don't! In order to be in control, we need to have firm ideas about how and when we want to do things. We also need to consider as many possible eventualities as we can, so that we are prepared for them when they happen. Prescriptive Change, is far easier to manage and control, than Emergent Change. The same is true with distance-learning. It is much easier and much more enjoyable, if you feel that you are in control and that things are going to plan. Even when things do go wrong, you are prepared for them and can act accordingly without any unnecessary stress. It is important therefore that you do take time to plan your studies properly.
Management
Once you have developed a clear study plan, it is of equal importance to ensure that you manage the implementation of it. Most of us usually enjoy planning, but it is usually during implementation when things go wrong. Targets are not met and we do not understand why. Sometimes we do not even know if targets are being met. It is not enough for us to conclude that the study plan just failed. If it is failing, you will need to understand what you can do about it. Similarly if your study plan is succeeding, it is still important to understand why, so that you can improve upon your success. You therefore need to have guidelines for self-assessment so that you can be consistent with performance improvement throughout the program. If you manage things correctly, then your performance should constantly improve throughout the program.
Study objectives & tasks
The first place to start is developing your program objectives. These should feature your reasons for undertaking the training program in order of priority. Keep them succinct and to the point in order to avoid confusion. Do not just write the first things that come into your head because they are likely to be too similar to each other. Make a list of possible departmental headings, such as: Customer Service; E-business; Finance; Globalization; Human Resources; Technology; Legal; Management; Marketing and Production. Then brainstorm for ideas by listing as many things that you want to achieve under each heading and later re-arrange these things in order of priority. Finally, select the top item from each department heading and choose these as your program objectives. Try and restrict yourself to five because it will enable you to focus clearly. It is likely that the other things that you listed will be achieved if each of the top objectives are achieved. If this does not prove to be the case, then simply work through the process again.
Study forecast
As a guide, the Appleton Greene Management Paradigm corporate training program should take 12-18 months to complete, depending upon your availability and current commitments. The reason why there is such a variance in time estimates is because every student is an individual, with differing productivity levels and different commitments. These differentiations are then exaggerated by the fact that this is a distance-learning program, which incorporates the practical integration of academic theory as an as a part of the training program. Consequently all of the project studies are real, which means that important decisions and compromises need to be made. You will want to get things right and will need to be patient with your expectations in order to ensure that they are. We would always recommend that you are prudent with your own task and time forecasts, but you still need to develop them and have a clear indication of what are realistic expectations in your case. With reference to your time planning: consider the time that you can realistically dedicate towards study with the program every week; calculate how long it should take you to complete the program, using the guidelines featured here; then break the program down into logical modules and allocate a suitable proportion of time to each of them, these will be your milestones; you can create a time plan by using a spreadsheet on your computer, or a personal organizer such as MS Outlook, you could also use a financial forecasting software; break your time forecasts down into manageable chunks of time, the more specific you can be, the more productive and accurate your time management will be; finally, use formulas where possible to do your time calculations for you, because this will help later on when your forecasts need to change in line with actual performance. With reference to your task planning: refer to your list of tasks that need to be undertaken in order to achieve your program objectives; with reference to your time plan, calculate when each task should be implemented; remember that you are not estimating when your objectives will be achieved, but when you will need to focus upon implementing the corresponding tasks; you also need to ensure that each task is implemented in conjunction with the associated training modules which are relevant; then break each single task down into a list of specific to do's, say approximately ten to do's for each task and enter these into your study plan; once again you could use MS Outlook to incorporate both your time and task planning and this could constitute your study plan; you could also use a project management software like MS Project. You should now have a clear and realistic forecast detailing when you can expect to be able to do something about undertaking the tasks to achieve your program objectives.
Performance management
It is one thing to develop your study forecast, it is quite another to monitor your progress. Ultimately it is less important whether you achieve your original study forecast and more important that you update it so that it constantly remains realistic in line with your performance. As you begin to work through the program, you will begin to have more of an idea about your own personal performance and productivity levels as a distance-learner. Once you have completed your first study module, you should re-evaluate your study forecast for both time and tasks, so that they reflect your actual performance level achieved. In order to achieve this you must first time yourself while training by using an alarm clock. Set the alarm for hourly intervals and make a note of how far you have come within that time. You can then make a note of your actual performance on your study plan and then compare your performance against your forecast. Then consider the reasons that have contributed towards your performance level, whether they are positive or negative and make a considered adjustment to your future forecasts as a result. Given time, you should start achieving your forecasts regularly.
With reference to time management: time yourself while you are studying and make a note of the actual time taken in your study plan; consider your successes with time-efficiency and the reasons for the success in each case and take this into consideration when reviewing future time planning; consider your failures with time-efficiency and the reasons for the failures in each case and take this into consideration when reviewing future time planning; re-evaluate your study forecast in relation to time planning for the remainder of your training program to ensure that you continue to be realistic about your time expectations. You need to be consistent with your time management, otherwise you will never complete your studies. This will either be because you are not contributing enough time to your studies, or you will become less efficient with the time that you do allocate to your studies. Remember, if you are not in control of your studies, they can just become yet another cause of stress for you.
With reference to your task management: time yourself while you are studying and make a note of the actual tasks that you have undertaken in your study plan; consider your successes with task-efficiency and the reasons for the success in each case; take this into consideration when reviewing future task planning; consider your failures with task-efficiency and the reasons for the failures in each case and take this into consideration when reviewing future task planning; re-evaluate your study forecast in relation to task planning for the remainder of your training program to ensure that you continue to be realistic about your task expectations. You need to be consistent with your task management, otherwise you will never know whether you are achieving your program objectives or not.
Keeping in touch
You will have access to qualified and experienced professors and tutors who are responsible for providing tutorial support for your particular training program. So don't be shy about letting them know how you are getting on. We keep electronic records of all tutorial support emails so that professors and tutors can review previous correspondence before considering an individual response. It also means that there is a record of all communications between you and your professors and tutors and this helps to avoid any unnecessary duplication, misunderstanding, or misinterpretation. If you have a problem relating to the program, share it with them via email. It is likely that they have come across the same problem before and are usually able to make helpful suggestions and steer you in the right direction. To learn more about when and how to use tutorial support, please refer to the Tutorial Support section of this student information guide. This will help you to ensure that you are making the most of tutorial support that is available to you and will ultimately contribute towards your success and enjoyment with your training program.
Work colleagues and family
You should certainly discuss your program study progress with your colleagues, friends and your family. Appleton Greene training programs are very practical. They require you to seek information from other people, to plan, develop and implement processes with other people and to achieve feedback from other people in relation to viability and productivity. You will therefore have plenty of opportunities to test your ideas and enlist the views of others. People tend to be sympathetic towards distance-learners, so don't bottle it all up in yourself. Get out there and share it! It is also likely that your family and colleagues are going to benefit from your labors with the program, so they are likely to be much more interested in being involved than you might think. Be bold about delegating work to those who might benefit themselves. This is a great way to achieve understanding and commitment from people who you may later rely upon for process implementation. Share your experiences with your friends and family.
Making it relevant
The key to successful learning is to make it relevant to your own individual circumstances. At all times you should be trying to make bridges between the content of the program and your own situation. Whether you achieve this through quiet reflection or through interactive discussion with your colleagues, client partners or your family, remember that it is the most important and rewarding aspect of translating your studies into real self-improvement. You should be clear about how you want the program to benefit you. This involves setting clear study objectives in relation to the content of the course in terms of understanding, concepts, completing research or reviewing activities and relating the content of the modules to your own situation. Your objectives may understandably change as you work through the program, in which case you should enter the revised objectives on your study plan so that you have a permanent reminder of what you are trying to achieve, when and why.
Distance-learning check-list
Prepare your study environment, your study tools and rules.
Undertake detailed self-assessment in terms of your ability as a learner.
Create a format for your study plan.
Consider your study objectives and tasks.
Create a study forecast.
Assess your study performance.
Re-evaluate your study forecast.
Be consistent when managing your study plan.
Use your Appleton Greene Certified Learning Provider (CLP) for tutorial support.
Make sure you keep in touch with those around you.

---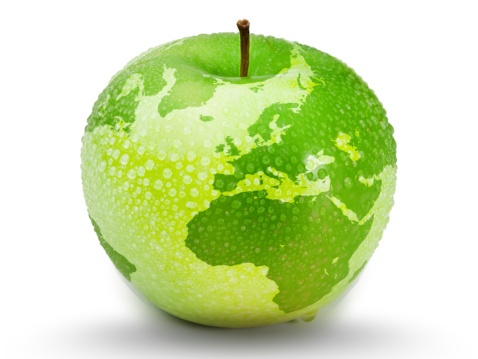 Tutorial Support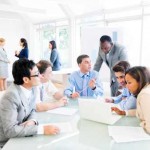 Programs
Appleton Greene uses standard and bespoke corporate training programs as vessels to transfer business process improvement knowledge into the heart of our clients' organizations. Each individual program focuses upon the implementation of a specific business process, which enables clients to easily quantify their return on investment. There are hundreds of established Appleton Greene corporate training products now available to clients within customer services, e-business, finance, globalization, human resources, information technology, legal, management, marketing and production. It does not matter whether a client's employees are located within one office, or an unlimited number of international offices, we can still bring them together to learn and implement specific business processes collectively. Our approach to global localization enables us to provide clients with a truly international service with that all important personal touch. Appleton Greene corporate training programs can be provided virtually or locally and they are all unique in that they individually focus upon a specific business function. They are implemented over a sustainable period of time and professional support is consistently provided by qualified learning providers and specialist consultants.
---
Support available
You will have a designated Certified Learning Provider (CLP) and an Accredited Consultant and we encourage you to communicate with them as much as possible. In all cases tutorial support is provided online because we can then keep a record of all communications to ensure that tutorial support remains consistent. You would also be forwarding your work to the tutorial support unit for evaluation and assessment. You will receive individual feedback on all of the work that you undertake on a one-to-one basis, together with specific recommendations for anything that may need to be changed in order to achieve a pass with merit or a pass with distinction and you then have as many opportunities as you may need to re-submit project studies until they meet with the required standard. Consequently the only reason that you should really fail (CLP) is if you do not do the work. It makes no difference to us whether a student takes 12 months or 18 months to complete the program, what matters is that in all cases the same quality standard will have been achieved.
---
Support Process
Please forward all of your future emails to the designated (CLP) Tutorial Support Unit email address that has been provided and please do not duplicate or copy your emails to other AGC email accounts as this will just cause unnecessary administration. Please note that emails are always answered as quickly as possible but you will need to allow a period of up to 20 business days for responses to general tutorial support emails during busy periods, because emails are answered strictly within the order in which they are received. You will also need to allow a period of up to 30 business days for the evaluation and assessment of project studies. This does not include weekends or public holidays. Please therefore kindly allow for this within your time planning. All communications are managed online via email because it enables tutorial service support managers to review other communications which have been received before responding and it ensures that there is a copy of all communications retained on file for future reference. All communications will be stored within your personal (CLP) study file here at Appleton Greene throughout your designated study period. If you need any assistance or clarification at any time, please do not hesitate to contact us by forwarding an email and remember that we are here to help. If you have any questions, please list and number your questions succinctly and you can then be sure of receiving specific answers to each and every query.
---
Time Management
It takes approximately 1 Year to complete the Management Paradigm corporate training program, incorporating 12 x 6-hour monthly workshops. Each student will also need to contribute approximately 4 hours per week over 1 Year of their personal time. Students can study from home or work at their own pace and are responsible for managing their own study plan. There are no formal examinations and students are evaluated and assessed based upon their project study submissions, together with the quality of their internal analysis and supporting documents. They can contribute more time towards study when they have the time to do so and can contribute less time when they are busy. All students tend to be in full time employment while studying and the Management Paradigm program is purposely designed to accommodate this, so there is plenty of flexibility in terms of time management. It makes no difference to us at Appleton Greene, whether individuals take 12-18 months to complete this program. What matters is that in all cases the same standard of quality will have been achieved with the standard and bespoke programs that have been developed.
---
Distance Learning Guide
The distance learning guide should be your first port of call when starting your training program. It will help you when you are planning how and when to study, how to create the right environment and how to establish the right frame of mind. If you can lay the foundations properly during the planning stage, then it will contribute to your enjoyment and productivity while training later. The guide helps to change your lifestyle in order to accommodate time for study and to cultivate good study habits. It helps you to chart your progress so that you can measure your performance and achieve your goals. It explains the tools that you will need for study and how to make them work. It also explains how to translate academic theory into practical reality. Spend some time now working through your distance learning guide and make sure that you have firm foundations in place so that you can make the most of your distance learning program. There is no requirement for you to attend training workshops or classes at Appleton Greene offices. The entire program is undertaken online, program course manuals and project studies are administered via the Appleton Greene web site and via email, so you are able to study at your own pace and in the comfort of your own home or office as long as you have a computer and access to the internet.
---
How To Study
The how to study guide provides students with a clear understanding of the Appleton Greene facilitation via distance learning training methods and enables students to obtain a clear overview of the training program content. It enables students to understand the step-by-step training methods used by Appleton Greene and how course manuals are integrated with project studies. It explains the research and development that is required and the need to provide evidence and references to support your statements. It also enables students to understand precisely what will be required of them in order to achieve a pass with merit and a pass with distinction for individual project studies and provides useful guidance on how to be innovative and creative when developing your Unique Program Proposition (UPP).
---
Tutorial Support
Tutorial support for the Appleton Greene Management Paradigm corporate training program is provided online either through the Appleton Greene Client Support Portal (CSP), or via email. All tutorial support requests are facilitated by a designated Program Administration Manager (PAM). They are responsible for deciding which professor or tutor is the most appropriate option relating to the support required and then the tutorial support request is forwarded onto them. Once the professor or tutor has completed the tutorial support request and answered any questions that have been asked, this communication is then returned to the student via email by the designated Program Administration Manager (PAM). This enables all tutorial support, between students, professors and tutors, to be facilitated by the designated Program Administration Manager (PAM) efficiently and securely through the email account. You will therefore need to allow a period of up to 20 business days for responses to general support queries and up to 30 business days for the evaluation and assessment of project studies, because all tutorial support requests are answered strictly within the order in which they are received. This does not include weekends or public holidays. Consequently you need to put some thought into the management of your tutorial support procedure in order to ensure that your study plan is feasible and to obtain the maximum possible benefit from tutorial support during your period of study. Please retain copies of your tutorial support emails for future reference. Please ensure that ALL of your tutorial support emails are set out using the format as suggested within your guide to tutorial support. Your tutorial support emails need to be referenced clearly to the specific part of the course manual or project study which you are working on at any given time. You also need to list and number any questions that you would like to ask, up to a maximum of five questions within each tutorial support email. Remember the more specific you can be with your questions the more specific your answers will be too and this will help you to avoid any unnecessary misunderstanding, misinterpretation, or duplication. The guide to tutorial support is intended to help you to understand how and when to use support in order to ensure that you get the most out of your training program. Appleton Greene training programs are designed to enable you to do things for yourself. They provide you with a structure or a framework and we use tutorial support to facilitate students while they practically implement what they learn. In other words, we are enabling students to do things for themselves. The benefits of distance learning via facilitation are considerable and are much more sustainable in the long-term than traditional short-term knowledge sharing programs. Consequently you should learn how and when to use tutorial support so that you can maximize the benefits from your learning experience with Appleton Greene. This guide describes the purpose of each training function and how to use them and how to use tutorial support in relation to each aspect of the training program. It also provides useful tips and guidance with regard to best practice.
---
Tutorial Support Tips
Students are often unsure about how and when to use tutorial support with Appleton Greene. This Tip List will help you to understand more about how to achieve the most from using tutorial support. Refer to it regularly to ensure that you are continuing to use the service properly. Tutorial support is critical to the success of your training experience, but it is important to understand when and how to use it in order to maximize the benefit that you receive. It is no coincidence that those students who succeed are those that learn how to be positive, proactive and productive when using tutorial support.
Be positive and friendly with your tutorial support emails
Remember that if you forward an email to the tutorial support unit, you are dealing with real people. "Do unto others as you would expect others to do unto you". If you are positive, complimentary and generally friendly in your emails, you will generate a similar response in return. This will be more enjoyable, productive and rewarding for you in the long-term.
Think about the impression that you want to create
Every time that you communicate, you create an impression, which can be either positive or negative, so put some thought into the impression that you want to create. Remember that copies of all tutorial support emails are stored electronically and tutors will always refer to prior correspondence before responding to any current emails. Over a period of time, a general opinion will be arrived at in relation to your character, attitude and ability. Try to manage your own frustrations, mood swings and temperament professionally, without involving the tutorial support team. Demonstrating frustration or a lack of patience is a weakness and will be interpreted as such. The good thing about communicating in writing, is that you will have the time to consider your content carefully, you can review it and proof-read it before sending your email to Appleton Greene and this should help you to communicate more professionally, consistently and to avoid any unnecessary knee-jerk reactions to individual situations as and when they may arise. Please also remember that the CLP Tutorial Support Unit will not just be responsible for evaluating and assessing the quality of your work, they will also be responsible for providing recommendations to other learning providers and to client contacts within the Appleton Greene global client network, so do be in control of your own emotions and try to create a good impression.
Remember that quality is preferred to quantity
Please remember that when you send an email to the tutorial support team, you are not using Twitter or Text Messaging. Try not to forward an email every time that you have a thought. This will not prove to be productive either for you or for the tutorial support team. Take time to prepare your communications properly, as if you were writing a professional letter to a business colleague and make a list of queries that you are likely to have and then incorporate them within one email, say once every month, so that the tutorial support team can understand more about context, application and your methodology for study. Get yourself into a consistent routine with your tutorial support requests and use the tutorial support template provided with ALL of your emails. The (CLP) Tutorial Support Unit will not spoon-feed you with information. They need to be able to evaluate and assess your tutorial support requests carefully and professionally.
Be specific about your questions in order to receive specific answers
Try not to write essays by thinking as you are writing tutorial support emails. The tutorial support unit can be unclear about what in fact you are asking, or what you are looking to achieve. Be specific about asking questions that you want answers to. Number your questions. You will then receive specific answers to each and every question. This is the main purpose of tutorial support via email.
Keep a record of your tutorial support emails
It is important that you keep a record of all tutorial support emails that are forwarded to you. You can then refer to them when necessary and it avoids any unnecessary duplication, misunderstanding, or misinterpretation.
---
Individual training workshops or telephone support
Please be advised that Appleton Greene does not provide separate or individual tutorial support meetings, workshops, or provide telephone support for individual students. Appleton Greene is an equal opportunities learning and service provider and we are therefore understandably bound to treat all students equally. We cannot therefore broker special financial or study arrangements with individual students regardless of the circumstances. All tutorial support is provided online and this enables Appleton Greene to keep a record of all communications between students, professors and tutors on file for future reference, in accordance with our quality management procedure and your terms and conditions of enrolment. All tutorial support is provided online via email because it enables us to have time to consider support content carefully, it ensures that you receive a considered and detailed response to your queries. You can number questions that you would like to ask, which relate to things that you do not understand or where clarification may be required. You can then be sure of receiving specific answers to each individual query. You will also then have a record of these communications and of all tutorial support, which has been provided to you. This makes tutorial support administration more productive by avoiding any unnecessary duplication, misunderstanding, or misinterpretation.
---
Tutorial Support Email Format
You should use this tutorial support format if you need to request clarification or assistance while studying with your training program. Please note that ALL of your tutorial support request emails should use the same format. You should therefore set up a standard email template, which you can then use as and when you need to. Emails that are forwarded to Appleton Greene, which do not use the following format, may be rejected and returned to you by the (CLP) Program Administration Manager. A detailed response will then be forwarded to you via email usually within 20 business days of receipt for general support queries and 30 business days for the evaluation and assessment of project studies. This does not include weekends or public holidays. Your tutorial support request, together with the corresponding TSU reply, will then be saved and stored within your electronic TSU file at Appleton Greene for future reference.
Subject line of your email
Please insert: Appleton Greene (CLP) Tutorial Support Request: (Your Full Name) (Date), within the subject line of your email.
Main body of your email
Please insert:
1. Appleton Greene Certified Learning Provider (CLP) Tutorial Support Request
2. Your Full Name
3. Date of TS request
4. Preferred email address
5. Backup email address
6. Course manual page name or number (reference)
7. Project study page name or number (reference)
Subject of enquiry
Please insert a maximum of 50 words (please be succinct)
Briefly outline the subject matter of your inquiry, or what your questions relate to.
Question 1
Maximum of 50 words (please be succinct)
Maximum of 50 words (please be succinct)
Question 3
Maximum of 50 words (please be succinct)
Question 4
Maximum of 50 words (please be succinct)
Question 5
Maximum of 50 words (please be succinct)
Please note that a maximum of 5 questions is permitted with each individual tutorial support request email.
---
Procedure
* List the questions that you want to ask first, then re-arrange them in order of priority. Make sure that you reference them, where necessary, to the course manuals or project studies.
* Make sure that you are specific about your questions and number them. Try to plan the content within your emails to make sure that it is relevant.
* Make sure that your tutorial support emails are set out correctly, using the Tutorial Support Email Format provided here.
* Save a copy of your email and incorporate the date sent after the subject title. Keep your tutorial support emails within the same file and in date order for easy reference.
* Allow up to 20 business days for a response to general tutorial support emails and up to 30 business days for the evaluation and assessment of project studies, because detailed individual responses will be made in all cases and tutorial support emails are answered strictly within the order in which they are received.
* Emails can and do get lost. So if you have not received a reply within the appropriate time, forward another copy or a reminder to the tutorial support unit to be sure that it has been received but do not forward reminders unless the appropriate time has elapsed.
* When you receive a reply, save it immediately featuring the date of receipt after the subject heading for easy reference. In most cases the tutorial support unit replies to your questions individually, so you will have a record of the questions that you asked as well as the answers offered. With project studies however, separate emails are usually forwarded by the tutorial support unit, so do keep a record of your own original emails as well.
* Remember to be positive and friendly in your emails. You are dealing with real people who will respond to the same things that you respond to.
* Try not to repeat questions that have already been asked in previous emails. If this happens the tutorial support unit will probably just refer you to the appropriate answers that have already been provided within previous emails.
* If you lose your tutorial support email records you can write to Appleton Greene to receive a copy of your tutorial support file, but a separate administration charge may be levied for this service.
---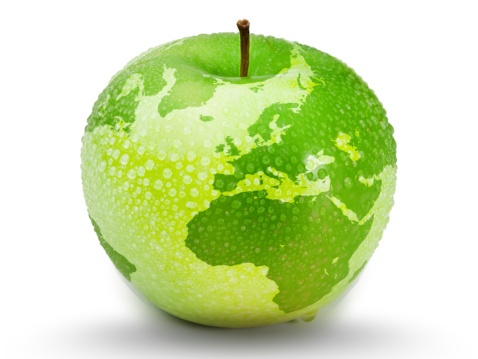 How To Study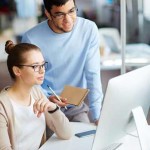 Your Certified Learning Provider (CLP) and Accredited Consultant can help you to plan a task list for getting started so that you can be clear about your direction and your priorities in relation to your training program. It is also a good way to introduce yourself to the tutorial support team.
Planning your study environment
Your study conditions are of great importance and will have a direct effect on how much you enjoy your training program. Consider how much space you will have, whether it is comfortable and private and whether you are likely to be disturbed. The study tools and facilities at your disposal are also important to the success of your distance-learning experience. Your tutorial support unit can help with useful tips and guidance, regardless of your starting position. It is important to get this right before you start working on your training program.
Planning your program objectives
It is important that you have a clear list of study objectives, in order of priority, before you start working on your training program. Your tutorial support unit can offer assistance here to ensure that your study objectives have been afforded due consideration and priority.
Planning how and when to study
Distance-learners are freed from the necessity of attending regular classes, since they can study in their own way, at their own pace and for their own purposes. This approach is designed to let you study efficiently away from the traditional classroom environment. It is important however, that you plan how and when to study, so that you are making the most of your natural attributes, strengths and opportunities. Your tutorial support unit can offer assistance and useful tips to ensure that you are playing to your strengths.
Planning your study tasks
You should have a clear understanding of the study tasks that you should be undertaking and the priority associated with each task. These tasks should also be integrated with your program objectives. The distance learning guide and the guide to tutorial support for students should help you here, but if you need any clarification or assistance, please contact your tutorial support unit.
Planning your time
You will need to allocate specific times during your calendar when you intend to study if you are to have a realistic chance of completing your program on time. You are responsible for planning and managing your own study time, so it is important that you are successful with this. Your tutorial support unit can help you with this if your time plan is not working.
Keeping in touch
Consistency is the key here. If you communicate too frequently in short bursts, or too infrequently with no pattern, then your management ability with your studies will be questioned, both by you and by your tutorial support unit. It is obvious when a student is in control and when one is not and this will depend how able you are at sticking with your study plan. Inconsistency invariably leads to in-completion.
Charting your progress
Your tutorial support team can help you to chart your own study progress. Refer to your distance learning guide for further details.
Making it work
To succeed, all that you will need to do is apply yourself to undertaking your training program and interpreting it correctly. Success or failure lies in your hands and your hands alone, so be sure that you have a strategy for making it work. Your Certified Learning Provider (CLP) and Accredited Consultant can guide you through the process of program planning, development and implementation.
Reading methods
Interpretation is often unique to the individual but it can be improved and even quantified by implementing consistent interpretation methods. Interpretation can be affected by outside interference such as family members, TV, or the Internet, or simply by other thoughts which are demanding priority in our minds. One thing that can improve our productivity is using recognized reading methods. This helps us to focus and to be more structured when reading information for reasons of importance, rather than relaxation.
Speed reading
When reading through course manuals for the first time, subconsciously set your reading speed to be just fast enough that you cannot dwell on individual words or tables. With practice, you should be able to read an A4 sheet of paper in one minute. You will not achieve much in the way of a detailed understanding, but your brain will retain a useful overview. This overview will be important later on and will enable you to keep individual issues in perspective with a more generic picture because speed reading appeals to the memory part of the brain. Do not worry about what you do or do not remember at this stage.
Content reading
Once you have speed read everything, you can then start work in earnest. You now need to read a particular section of your course manual thoroughly, by making detailed notes while you read. This process is called Content Reading and it will help to consolidate your understanding and interpretation of the information that has been provided.
Making structured notes on the course manuals
When you are content reading, you should be making detailed notes, which are both structured and informative. Make these notes in a MS Word document on your computer, because you can then amend and update these as and when you deem it to be necessary. List your notes under three headings: 1. Interpretation – 2. Questions – 3. Tasks. The purpose of the 1st section is to clarify your interpretation by writing it down. The purpose of the 2nd section is to list any questions that the issue raises for you. The purpose of the 3rd section is to list any tasks that you should undertake as a result. Anyone who has graduated with a business-related degree should already be familiar with this process.
Organizing structured notes separately
You should then transfer your notes to a separate study notebook, preferably one that enables easy referencing, such as a MS Word Document, a MS Excel Spreadsheet, a MS Access Database, or a personal organizer on your cell phone. Transferring your notes allows you to have the opportunity of cross-checking and verifying them, which assists considerably with understanding and interpretation. You will also find that the better you are at doing this, the more chance you will have of ensuring that you achieve your study objectives.
Question your understanding
Do challenge your understanding. Explain things to yourself in your own words by writing things down.
Clarifying your understanding
If you are at all unsure, forward an email to your tutorial support unit and they will help to clarify your understanding.
Question your interpretation
Do challenge your interpretation. Qualify your interpretation by writing it down.
Clarifying your interpretation
If you are at all unsure, forward an email to your tutorial support unit and they will help to clarify your interpretation.
---
Qualification Requirements
The student will need to successfully complete the project study and all of the exercises relating to the Management Paradigm corporate training program, achieving a pass with merit or distinction in each case, in order to qualify as an Accredited Management Paradigm Specialist (AMPS). All monthly workshops need to be tried and tested within your company. These project studies can be completed in your own time and at your own pace and in the comfort of your own home or office. There are no formal examinations, assessment is based upon the successful completion of the project studies. They are called project studies because, unlike case studies, these projects are not theoretical, they incorporate real program processes that need to be properly researched and developed. The project studies assist us in measuring your understanding and interpretation of the training program and enable us to assess qualification merits. All of the project studies are based entirely upon the content within the training program and they enable you to integrate what you have learnt into your corporate training practice.
Management Paradigm – Grading Contribution
Project Study – Grading Contribution
Customer Service – 10%
E-business – 05%
Finance – 10%
Globalization – 10%
Human Resources – 10%
Information Technology – 10%
Legal – 05%
Management – 10%
Marketing – 10%
Production – 10%
Education – 05%
Logistics – 05%
TOTAL GRADING – 100%
Qualification grades
A mark of 90% = Pass with Distinction.
A mark of 75% = Pass with Merit.
A mark of less than 75% = Fail.
If you fail to achieve a mark of 75% with a project study, you will receive detailed feedback from the Certified Learning Provider (CLP) and/or Accredited Consultant, together with a list of tasks which you will need to complete, in order to ensure that your project study meets with the minimum quality standard that is required by Appleton Greene. You can then re-submit your project study for further evaluation and assessment. Indeed you can re-submit as many drafts of your project studies as you need to, until such a time as they eventually meet with the required standard by Appleton Greene, so you need not worry about this, it is all part of the learning process.
When marking project studies, Appleton Greene is looking for sufficient evidence of the following:
Pass with merit
A satisfactory level of program understanding
A satisfactory level of program interpretation
A satisfactory level of project study content presentation
A satisfactory level of Unique Program Proposition (UPP) quality
A satisfactory level of the practical integration of academic theory
Pass with distinction
An exceptional level of program understanding
An exceptional level of program interpretation
An exceptional level of project study content presentation
An exceptional level of Unique Program Proposition (UPP) quality
An exceptional level of the practical integration of academic theory
---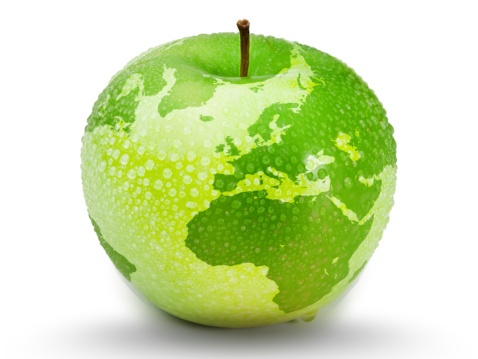 Preliminary Analysis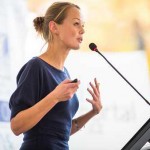 TO BE ADVISED
---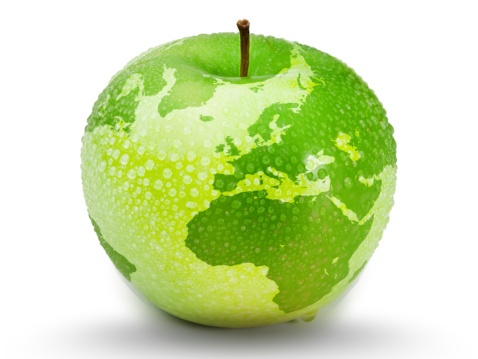 Course Manuals 1-12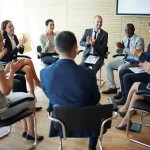 Course Manual 1: Company Positioning
Management paradigm is a course like no other in that it provides a trinity of information about largescale work systems. A prescription of sorts for you to engage with recognizing each participant brings to the coursework a set of unique life and work experiences, knowledge, skills, values and beliefs about work. What you learn in Management Paradigm will remain in your DNA throughout your career.
No two people will have the same experience taking the course. It will be filtered through your unique being. With that being said, the course provides an integrated set of science-based principles about work systems, emotional intelligence and personal growth with information about self-care. You are the orchestrator. You will resonate with aspects of the material and test it out. Take what you need. Some will start off with a toe in the water others will jump in and allow themselves to be fully immersed. Most likely you will continue to have eye opening experiences throughout this first year and will revisit ideas, thoughts, plans you've made. It is the nature of the course work. Providing you with a set of principles and processes which you can depend on continuously to provide you with increased satisfaction in your managerial role as well as a sense of achievement and well-being in your personhood. Those around you will be drawn to you like a magnet and want some of what it is you have. Generously you are happy to share the knowledge, skills and processes you are learning with others so that they too can realize heightened success. You will notice more substantial dialogue beginning to emerge amongst you and your employees as well as with colleagues and upper management.

One of the underlying premises of the program is employed people want to feel acknowledged, respected and a sense of belonging in the workplace. They also want to feel they are heard, can share their best thinking and are being paid fairly. They want opportunities to grow and move up in the company. You taking this program are no different. The appalling statistics about disengagement in the workplace speak to this. Management Paradigm sees you as a linchpin in the transformation of how we do business, how we live.
In order to transform, embark on an initiative of change we must first know what we are dealing with.

---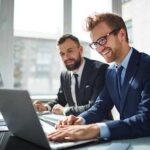 Course Manual 2: Company Uncertainties
Now that you have focused on the present state with particular emphasis on successes what keeps you up at night? What are some of the uncertainties you believe need attention? They could be looming. For example, in healthcare as a physician you thought you'd always be able to see patients and treat them according to your set of standards. However, the economics of a private practice are draining your ability to keep afloat while trying to take care of your family. You have sold your practice to a hospital system. Are you independent or are you employed? Your new boss wants you to move into administration. Are you ready? What do you know about management? What training will they provide? Multiply this by 100 and you will see one of the key dilemmas in healthcare today.

The acceleration of knowledge and information has greatly intensified over the last 50 years. It is likely to continue increasing ever rapidly. Keeping up can be challenging. Intense overwhelm creates anxiety which can have a negative impact on one's motivation. Drowning in information, you/they don't know where to turn and fear they might do something wrong on the job. Over 80 years ago, Maslow wrote about a hierarchy of human needs affecting an individual's motivation.
To clarify: motivation is a process internal to each individual. None of us can motivate another. What we can do is set conditions in which the other's motivation kicks in. That being said Maslow believed the goal of each individual was self-actualization… that is to achieve one's full potential, which I might point out is different for everyone. Using a triangle to illustrate his premise (insert illustration here) at the base was the need to have basic human needs met, next basic security, third a sense of belonging followed by esteem, in a workplace viewed as accomplishment. Finally, at the pinnacle is self-actualization, consisting of accomplishments which likely serve the greater good. Maslow's hierarchy continues to be well known over these many years. Why? As Uriel Abulof of Tel Aviv University states "The continued resonance of Maslow's theory in popular imagination, however unscientific it may seem, is possibly the single most telling evidence of its significance: it explains human nature as something that most humans immediately recognize in themselves and others." The universality of Maslow's "Hierarchy of Needs" its staying power, has relevance to our work in Management Paradigm. We are looking at not only the work that has to be done, the tasks that must be fulfilled to produce a quality product or service to a customer but the system of delivery. An example to consider is car manufacturing. Automation has eliminated many jobs. Those that remain are overseer roles. Where once we had operators using their intuitive senses to pick-up an odd sound coming off the tightening of a bolt, today they no longer are in place. Companies today have lost and continue to lose the richness of workers' human nature. People must work. Human beings by their very nature are goal directed. We apply ourselves to the completion of a goal. We work in companies not only to have financial security but to apply our capability to the tasks we are assigned. This brings satisfaction to most and exhilaration to a few lucky ones.

Workers need to know that when they hand off their completed task to a co-worker that individual will pick it up and apply their full effectiveness to bringing it along further. Having a sense of trust in those they will handoff work to is essential. Unfortunately, today's organizations do not communicate clearly about the authorities that need to be embedded in roles requiring handoffs of assigned work tasks. If these authorities were articulated by the role one inhabited not by the occupants of the roles, a sense of clarity and efficiency would permeate the organization. Workers would be freed up to do their work without having to play a political game and the organization would see greater efficiency and creativity. When titles are given and associated with roles, but authority not clearly articulated or withheld, uncertainty and frustration permeate the workplace.
People will work hard when they are clear about what their work is especially in an atmosphere or culture characterized by caring, respect and integrity and valuing people. When companies espouse values and beliefs but their managerial leaders throughout the company act contrarily there is dissonance. Workers' anxiety heightens because now they are not able to apply their full focus to the tasks at hand but must also address company politics. This is draining, causes uncertainty and is the fertile ground from which dis-engagement grows. Companies throughout the world are experiencing this epidemic of sorts.
Uncertainty under the right conditions can ignite workers' motivation. It can garner an esprit de corps, a drive towards a challenge goal. How uncertainty is experienced has a great deal to do with managerial behavior. Team alignment can strengthen individual team members' ability to stay focused on the work at hand.

---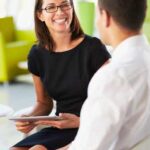 Course Manual 3: Business Unit Assessment
Identifying corporate successes and areas of vulnerability in your organization helps to set the context within which you are managing your business unit. It's now time for you to dig a little deeper into your own organization and begin a managerial analysis. Awareness is the first and most necessary step to any change. Needing to thoroughly analyze what is so -becoming aware, allows for specified action steps to be identified so that transformation both personal and organizational can be realized. Our premise in Management Paradigm is to provide a new set of lenses from which to look at both your organization and you the manager. The processes we use to analyze the organization are based upon scientific findings and a belief that trust is a key factor in all manager-subordinate relationships. Your own development as an accountable managerial leader requires rigorous personal assessment, an open mind and the courage to let go of beliefs and behaviors that have gotten you to this point in your career. With that being said, what do you notice?

Dynamic tension exists between getting work done and building an infrastructure which has integrity and allows for the work to get done at the highest quality and with the greatest efficiency. Assessing an organization's work system's infrastructure requires thoughtful work. Without a set of principles to use as a guide it's nearly impossible. The push is always to get the work done. Management Paradigm presents a set of principles you can use now in your present company. Once fully understood and appreciative of their impact on work flow you will utilize them repeatedly in any work system you find yourself in.
Companies are always concerned about expenses and earnings volatility. Oftentimes there is a hidden high cost, to having organization infrastructures wherein roles are not clearly designed. By that we mean accountabilities are ambiguous and authorities (who can do what to whom) are not articulated. This results in the worker carrying the burden. Workers are forced to fend for themselves, use personal influence and other relational currency. Office politics become necessary in getting work done. Workers' emotions become engaged taking valued time and energy from the actual tasks they've been asked to do. The cost of time wasted can be significant when measured in dollars and cents.
Additionally, management communications are affected. When you as the manager are clear about what minimal authorities you have and what you are accountable for, a weight is lifted off your shoulders. When every manager is aware of what they must do to be "an effective and trustworthy managerial leader" the working relationship with employees is transformed and eventually so is the culture of the organization. Consistency demonstrated by accountable managerial leadership throughout an organization results in higher productivity and a more satisfied and engaged workforce.
Industry disruptions are rampant worldwide. Even the world's financial systems are undergoing transformation with the rise for example of cryptocurrencies and SPAC companies transforming how companies go public. That being said, the need for companies and their workers, at all levels, to increase their comfort level with uncertainty is of the utmost importance. Learning how to transform effectively as an individual and a company is the future. CEO compensation is up over 900% since the late 1970's, while the average worker's compensation has gone up about 11%. Workers at the midrange of organizations and below are being forced to work harder. Many roles were expanded after the last recession causing additional stresses on average workers. Uncertainty about their roles has increased especially with the high rate of unemployment we've seen during the Pandemic. It's a bold statement but one based on observation. Workers today are caught up in doingness. Keeping their heads down attempting to satisfy demands of their managers or in the case of higher-ups their Boards. Running as fast as they can and not getting very far. It is about time that we begin to look at the role of corporations in a vibrant society.

---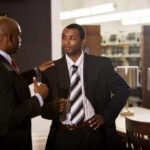 Course Manual 4: Defining Issues
Depending on your position in the organization's hierarchy defining issues can be simple and direct or a complex undertaking. Your role's location in the organization usually indicates how complex the process can be. The more senior the role, the likelihood is you are dealing with many complex variables in a comprehensive fashion across a broad array of business units. You are likely identifying groupings of issues that can be ordered into families. At the lower levels in the organization identifying issues is usually more straightforward. The issues themselves are clearer although sometimes symptomatic of more complex issues. For example, individual units may have underlying needs for computer support systems. They bring this to management. Management addresses this by buying or creating the support the individual units need. This solves the individual departments need. However, if many departments are having this need it is prudent to deeper. Why is this happening. Perhaps there is no role looking at computer support systems from an organizational perspective. If one were created what might the impact be? In an actual client case, the company saved millions of dollars and got a clearer understanding and subsequent control over their technology needs and costs.
Reflecting on the preliminary analysis you completed identify issues your department and your larger organization are addressing. Some of these may be obvious but others may be more subtle. A gentle nudging in your mind that something isn't sitting right. Begin to group the issues in families or segments.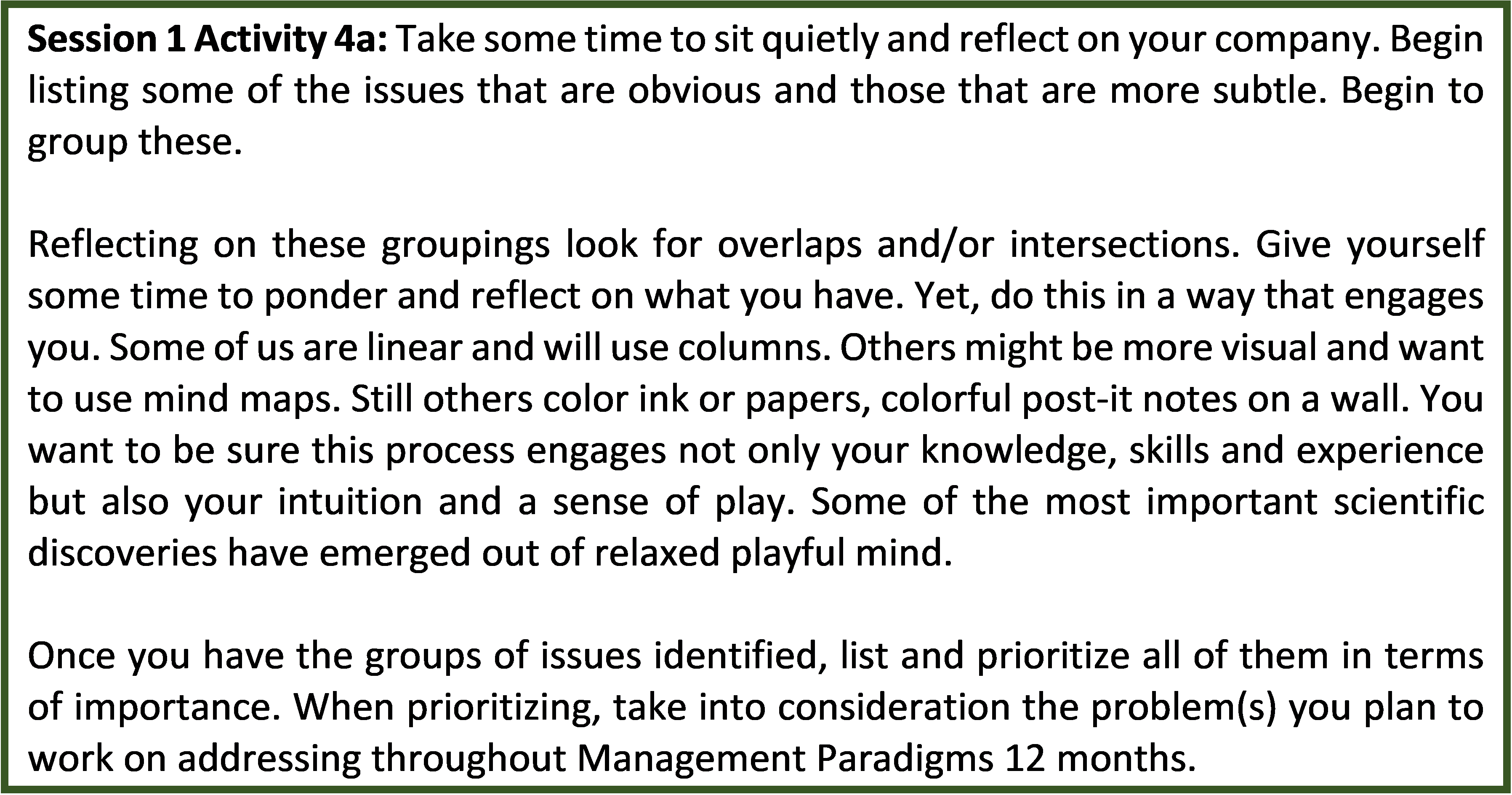 Our assumption is you are comfortable with parallel processing. Simply stated working on multiple issues concurrently and recognizing that each will have different anticipated completion times. You'll need to identify immediate, midrange and strategic undertakings and likely work on multiple initiatives simultaneously. Your top three priority undertakings will have different targeted completion times. Management Paradigm is designed for you to address actual issues that cause you and your company concern. Identify people in your organization who are best suited to assist you in addressing your priorities.
---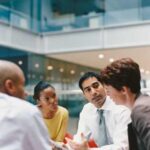 Course Manual 5: Session Infrastructure
As stated in the preliminary information describing this program each session will incorporate context, basic principles from Requisite Organization, self-awareness and self-care. The new knowledge is based on the work of Elliott Jaques' known as Requisite Organization (RO). It is based on more than 50 years of social analysis wherein he interviewed thousands of workers (at every level from the CEO suite to shop floor) in large scale work systems. Significant natural tendencies emerged consistently in these interviews. For example, roles are stacked hierarchically with the most complex at the apex of an organization and the simplest at entry level. Role complexity is not differentiated by function but rather by the type of problem solving that is required to complete assignments. The measurement of which has been scientifically proven to be time span of the longest task in a role. More about this in other sessions. One can safely say the fruits of these interviews yielded a set of scientific principles the foundation of which is now known as RO. These principles formulate a set of values, beliefs and processes which can create a vibrancy in organization life the likes of which we have not seen.
Management Paradigm synthesizes a number of elements the intention of which is to provide knowledge and processes, heighten participants' self-awareness and mindset, increase their ability to care for themselves during disruptive transformational times, and provide systems and processes from which vibrant organizations emerge. Although we rarely think about companies as living organisms they are. Comprised of human beings each when asked having a purpose, a drive, a "raison d'etre". Those of us in significant managerial roles have the opportunity to be an instrument of change and transformation. Life-long learning coupled with self -knowledge are foundational elements upon which to strengthen your managerial acumen. Presently, many of the world's corporations although seemingly powerful are not working effectively. Just think about the 34-year-old woman who has put her hat in the race for Secretary General of the UN. Politics and partisanship have overtaken how much work gets done in organizations. The courage to speak up, present an alternative point of view or support a group or individual has become rare. Workers have put blinders on deciding to do just what the boss says. These behaviors are cancers to the human spirit. During these 12 months you will be asked to dive deeply reconnecting with your inner knowing so that you can create conditions within your being to become a good accountable managerial leader. Each of you will do it differently. Experiment with what is presented. Use judgement based on your own work life experience. Management Paradigm asks you to suspend final judgement until the course ends. Allow the ingredients to simmer in you. Test out processes with colleagues and workers in roles subordinate to yours. Question, experiment and share as we are on an adventure with one another.
Strangely enough it seems as if work systems have become the arch enemy of workers. Millions dream of being self-employed or starting their own businesses. Others see work as "a cross to bear". Why? The answer although simple is not truly understood. All human beings want to be valued, appreciated, treated with respect and have self-esteem. Each of you I am sure can recall a time in your career when you felt dis-respected? Not valued or appreciated? What did it feel like? Were you able to talk with you manager about it? Or was your manager always too busy to have the discussion? Or perhaps you feared that you might be fired if you spoke up for yourself or another. You might tell yourself "It's none of my business". The polarized world we live in has made it increasingly arduous to have difficult discussions with those in subordinate roles and colleagues. Not having these conversations not only perpetuates the status quo in the company but has the unanticipated result of waring down workers. Take a moment to think about what happens to abused children. More often than not they become abusers themselves.
The pace of work in organizations continues to accelerate. Nobel Prize (1977) winner in Chemistry Ilya Prigogine discovered the theory of "dissipative structures" explaining the irreversible processes in nature. Simple stated "the movement toward higher and higher orders of life". Thinking of the organization cultures we have created today we see and experience the dissonance that exists. These cultures are perturbed and likely ready to transform into a new form. You the participant here in Management Paradigm have consciously chosen to participate in this transformation. You are here.

Management Paradigm also looks at infrastructure from an individual human body perspective. The human spine is our infrastructure. The conduit through which cerebral spinal fluid flows from the brain, where it is manufactured. Its purpose to cushion the brain from external damage, nourish it and eliminate waste from it. Much is unknown about this plasma like substance. But it is essential to our neuro-skeletal and brain health. Neither a scientist nor doctor this is a crude description. The point being as a participant you have chosen to be open to new ideas and learning. Your thoughts exist in your mind and carry cellular memory from four past generations to you. Sometimes you don't even know that software (cellular memory) from ancestors' experiences influence our thinking, beliefs and mindset. You must first become aware they exist before you can transform them.
Management Paradigm strongly encourages participants to engage in self-care. Which in actuality can look like many different things to people. For some it can be physical, others mental, spiritual to others. Our definition of self-care is inclusive. It is based on doing something that serves your overall well-being on a regular basis. Living in these uncertain times takes significant amounts of energy. It is easy to get depleted, be exhausted. This results in poor decision making. Not being at your peak. We often think of ourselves as machines. Machines break down and can usually be fixed. However, the truth is you are not a machine. Think of your personhood as a whole integrated being. Each of us a unique compilation of mind, body and spirit. Each needing to find his/her own path to self-care. The objective here is to highlight the importance of selfcare in all aspects of life but particularly its importance in the workplace.

---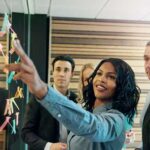 Course Manual 6: Managerial Leadership
Understanding how things come to be in the development of our institutional knowledge is important yet frequently forgotten. A shift from the importance of managerial hierarchies came about in the 1970's. Prior to that point the business community proud of military accomplishments during WWII emulated what is known as military structure. The population surged to produce whatever was deemed necessary during the war. Women successfully replaced their husbands, fathers and brothers in companies. After the war many companies now employing those who had fought, built their organization infrastructures based upon the "at war" military model. The system relaxed over the years. In the 1960's and 70's once again we went to war. The unpopular Viet Nam War necessitated the US Military switching to a heightened command and control structure. Quite different from its peace time structure. The citizenry angered by the war, began devaluing anything military. Looking for alternative ways of running and organizing businesses. The topic of leadership emerged and has been popularized over the last 40 years. Unfortunately, the shift that took place never addressed the core underlying problem. Rather it replaced one set of words…managers, command and control, with another, leaders and team members. Academics, business journals, magazines all jumped on the leadership train. Organizations needed to create leaders not managers. It was as if management and managers were curse words. Workers had to become members of project teams.
There are key distinctions Management Paradigm will make over the course of the next 12 months about accountable managerial leadership. We posit that leading is a component of effective management. If you look up the word leader you find "the person who leads or commands a group, organization or country". Nowhere will you see it defined as a role accountable for getting work done in a company…getting products and services ready for delivery to customers.

The manager subordinate role relationship can be one of the most satisfying relationships and individual can have in the workplace. Their role first and foremost is to assign tasks, however they are also there as a coach and guide to you getting your work done within the highest standards of excellence. A win/win for both you and the boss. In the RO model there are layers that distinguish the type of work required of people in that layer. A manager should always be in the next higher layer than their subordinates. This allows for perspective and to see the whole of what they must account for. A properly placed manager is able to give their employee enough room to exercise discretion over how they go about their work. If the distance between the managerial role and that of the subordinate is too large both will suffer. The worker feeling as if they never get proper direction from the manager and the manager stumped by the fact that they are continually frustrated because their worker never provides the anticipated result. If the space is too small the worker will feel as if the manager is breathing down his or her neck, never adding any value in the process. Stifling for the worker and frustrating for the manager because the two will likely clash repeatedly with one another not on substantive issues but more likely on stylistic ones.
When managers can clearly identify the distinctions in their companies of commonly used words, we will have come a long way towards greater clarity and effectiveness. Clarity as to the role of supervisor in a company is essential. Supervisors are not managers but there to assist the manager in ensuring the work gets done. Supervisors don't have any of the authorities that a boss (manager) would have. They can't remove from a role or decide salary. They can recommend salary increases and removal from role. We do a disservice to our employees when we say their supervisor is their boss. Creating confusion and distrust, putting both in untenable situations. Supervision can be a steppingstone to a first line managerial role. Such situations must be clarified, and authorities and accountabilities articulated.

Management Paradigm teaches leadership as a component of a managerial or project management role. Leadership requires a significant amount self-awareness. Our work on EQ will increase your ability to lead at work or in other organizations more effectively. In one of Warren Bennis's early works On Leadership he discusses the fact that integrity is a component of effective leadership. He goes on further to say that self-knowledge is an essential ingredient as candor and maturity. The degree to which a manager is self-aware directly correlates to their being an effective managerial leader.
---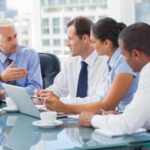 Course Manual 7: Organization Structure
Have you ever been in a situation where everyone seemingly is agreeing to something, but it doesn't seem right to you? You either don't understand the concept or it doesn't make sense to you? You wonder how did this concept originate? Many of us have. Organization structure is one of those phenomena. You are hired into a company to fulfill a role and once there informed who you will "report" to and who will be your co-workers. You're excited, want to make a good impression and want to hit the ground running. The curiosity and wonderment you might have experienced initially soon recedes into the background. You want to do a good job.
Years ago, when doing an analysis of a company we'd look at the organization chart and then ask workers what the structure really looked like. We referred to the formal and informal structure. The formal was what the company had printed up on its org charts. The informal structure was how workers decided to best get the work done. A socio-political system built upon personal currency workers had with one another. "I know Frank will get this done for me. I've never failed him. He won't fail me." These systems require a great deal of emotional currency sometimes in the form of frustration and anxiety. The worker not only has to complete the tasks assigned to him or her but has to then negotiate in some cases how to get needed deliverables from co-workers in a timely fashion. In actuality there is a better, more efficient and worker friendly way.

The organization structure of any business or institution is a roadmap providing clarity to the organization about workflow. Most employed people never ask these questions. Hopefully, now that you are participating in MP you will begin to look more deeply at organization structures and ask some essential questions. MP's assumption is that you know the essence of the work needing to be done in your organization. During the 12 sessions principles will be revealed about the nature of work in complex, large systems that will provide you with clarity about the distinctions of types of work, managerial hierarchies and who can do what to whom.
We need to think about work as being both vertical and horizontal. The vertical aspect of work is built into the managerial hierarchy. There is also work that is passed along in a horizontal and or diagonal movement. Here we are talking about workflow and Edwards Deming's work is seminal in this area. His original work spawned the Sis Sigma and TQM movements. It is not the worker's responsibility but rather the organizations to identify the accountabilities and authorities that are permanently attached to different roles.
Organization charts should be a resource to managers. Although said to indicate vertical role relationships, in actuality more frequently they are indications of compensation. Having little to do with the tasks and workflow in which employees are engaged. MP introduces a grid structure bounded by time increments delineating different types of work. This grid system considered by many a radical departure makes sense to most managers because they can refer back to their own experiences and prove its validity. MP provides language to experiences and beliefs effective managers knew but had no language to discuss.
MP highlights the importance of problem-solving capabilities in designing org charts and setting compensation practices. MP recognizes that the distinguishing factor differentiating one role from another is how an individual makes meaning-their problem-solving capability. In MP we do not value one functional area over another. Rather we encourage the creation of viable roles and infrastructure in which workers have clearly assigned tasks, know who they must account to by when, and have freedom to apply their own personal effectiveness to the assignment. The building of a trust inducing system of work is paramount to organization success, worker engagement and an engaged workforce.
---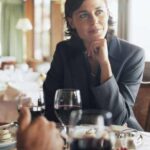 Course Manual 8: Personal Awareness
Personal awareness is essential so that you can shift your mindset and become the "you" you've always hoped to be. Employed by your organization in a senior position you have the opportunity to bring back to colleagues and peers not only new knowledge but a renewed sense of working together. Cooperation is the key element in the statement the whole is greater than the sum of its parts. Disengagement of workers continues to rise. You can commit to taking small actions and experiment with turning the tide. Mindset, and understanding your own programming is key to this process.
Daniel Goleman popularized the term Emotional Intelligence (EQ) in 1996 in his book by the same name. The term was first used in 1990 by Salavoy and Mayer describing it as "a form of social intelligence that involves the ability to monitor one's own and others' feelings and emotions, to discriminate among them, and to use this information to guide one's thinking and action." Since that time, numerous programs have come on the market to help people become more emotionally intelligent. Numerous variations and different programs and systems exist.
Earlier we mentioned Warren Bennis and the need for self-knowledge as a key component of managerial leadership excellence. We agree the more a worker knows him or herself the likely they are to be more effective at performing the work assigned to them.

The more we know about our needs and preferences the more proactive we can be in our managerial roles.
Are you a person who can sit for hours and mull over a problem? Or do you have a short attention span and need to get up and walk around? Do you listen to music while you think or create? These are environmental factors that are important for you to know about yourself and your workers. Do you prefer a standing desk? A kneeling chair? What's the most conducive work atmosphere for you to work in? Knowing the answers to these and many more questions allows you to be proactive in creating environments that support you being your best.

Four (4) has been used as building blocks since the earliest of times. The elements Fire, Earth, Air and Water were thought to have associated with them four different ways people acted. This goes back to the 400 BC. Fast forward to 1921 when Carl Jung once again re-examined the four quadrants and types of behavior. He put forth they indicated how people think and process information. Are you an introverted or extroverted thinker? Intuitive or Sensing? Thinking or Feeling? Perceptive or Judging? These internal processes have evolved into what people commonly refer to as MBTI.
Later that decade in 1928, psychologist, William Moulton Marston published the Emotions Of Normal People in which he introduced four behavioral tendencies demonstrated by "normal" people. He further redefined the four quadrants as not only being internal and innate but also influenced by one's external environment. This research is the foundation of Wiley's DiSC profile and many spinoffs or variations of the theory. The four quadrants Active Task, Active Relational, Reserve Relational and lastly Reserve Task. We will go more deeply into the DiSC framework later in the program as each of you will have an opportunity to take the instrument and use it to heighten your own understanding of your and others stylistic differences.
Each of us has a number of behaviors that others engage in which irk us. Pet Peeves is a term that was in vogue and used more frequently years ago. It refers to a small yet consistently irritating action or behavior. It could have to do with time like being consistently late for meetings, texting during meetings, chewing gum. You name it. It's important to let team members know about your pet peeves. If you don't, you are likely to keep stacking them up in your memory files and then exploding some day with more intensity than is necessary. Sharing them before they reach a heightened pitch in you will eliminate outbursts at meetings. Doing this actually will actually help people get to know you better and provide an opportunity for them to share their own pet peeves with you. Most of us want to be respected and liked for our work. Having these irritants functioning without discussing them does a disservice to everyone.

As the world of work has gotten more complex so has the need for good communication. Programs specializing in communication skills gained popularity in the 1980's when corporations were designing their own management training programs. These "soft skills" as they were referred to were difficult to measure. Concurrently, companies began to focus more on profitability and shareholder value. These two initiatives clashed. There was no statistical methodology to measure how well a manager was communicating. It was qualitative and anecdotal. On the other hand, Wall Street earnings reports quickly provided a measure of how a company and therefore its senior leadership team was doing. Their compensation packages were based upon these results.
Attention to what are considered soft skills took on less importance. Yet, in this authors estimation, are very costly to companies. The dilemma lies in the fact that the cost is not readily visible. Take for example the cost associated with people leaving a department or company because of a manager who is constantly yelling perhaps even using foul language. An effective employee may report that to senior management and/or HR. Yet nothing is done to the person's satisfaction or even more importantly to address the underlying problem. The person complains to co-workers which affects the culture. Others see little or nothing is done, and it erodes their confidence. The person leaves which is costly to the company. Others have to take up the slack while they recruit a replacement. You have the actual cost of replacing the person coupled with the need to train the replacement. The company is spending lots of money. The culture has been eroded. Rarely is a dollar figure associated with a manger that needs to learn how to more effectively communicate with her/his team.
Managements' abdication of addressing the development of communication and other soft skills coupled with their lack of developing processes which embed these skills into routine workflow has been very costly. The result has not been measured in dollars and cents. But just think about the high numbers of disengaged workers reported annually by Gallup. All of this spills over into the culture of our communities. We suffer from a "not my problem" epidemic.
---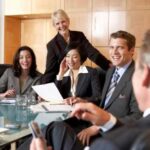 Course Manual 9: Awareness Knowledge
The last 40 or so years have seen the development of numerous skills and awareness programs. Human Resource consulting has become big business. In the previous section we made mention of MBTI and DiSC as mainstay programs. There have been numerous spinoffs from them. As part of the MP program each of you will take the Everything DiSC Workplace Profile™ on the Wiley Catalyst™ platform. The results will heighten your self-knowledge and allow for you to dig deeper into your profile on the Catalyst Platform.
DiSC will help you to identify things you know about yourself but had no framework from which to articulate. It emphasizes behavioral styles and helps you to identify strategies to communicate more effectively with coworkers who have different style preferences. Knowing DiSC will improve your overall communications not only at work but at home and even with your children and siblings. It is a very rich program and is included in this program so that you will be able to repeatedly refer to it on the Catalyst platform and can use with other participants in MP. Workplace DiSC like many other programs has evolved over the years. Through the Catalyst Platform you will have an opportunity to discuss styles with other members of MP if they choose. You will also become part of a community of people interested in learning more about stylistic differences.
MBTI is another of the original developmental programs based upon Carl Jung's work. "The Myers–Briggs Type Indicator is an introspective self-report questionnaire indicating differing psychological preferences in how people perceive the world and make decisions. The instrument assigns four categories: introversion or extraversion, sensing or intuition, thinking or feeling, judging or perceiving." Wikipedia MBTI is widely used in corporate training programs. There are numerous variations of it.

As a result of the widespread interest in EQ after Goleman's book was released the idea of 360° Feedback became popularized. Briefly these programs provide feedback to managers that are given by their boss, subordinates and co-workers. It also provides for a self-assessment. The data is then collected and given to the manager. This data is then used for coaching purposes in many instances. Although these programs provide participants with an opportunity to give a person feedback unfortunately, they don't often take into consideration the full role of the manager his/her accountabilities and authorities.
Most if not all of the aforementioned programs can be done individually or in a group setting with a group of co-workers or an intact work team. There are benefits to both and the choice depends on the individual leading the initiative. When a team is engaged in a seminar format everyone is hearing and doing the same activities at the same time. The potential for shared knowledge exists. Taking these instruments individually allows for the individual to probe more deeply into their unique findings.
Learning more about yourself and how you are likely to operate in different situations and settings can be a true value to your managerial acumen. Our premise is that most if not all workers want to do a good job. Managers need to provide the appropriate guidance, resources and support to them once tasks have been clearly defined. Knowing who you are and how to manage those in subordinate roles and/or interact with peers is essential to building solid relationships ba