Leading IT Transformation Program
Workshop 1 (90-day Plan)
---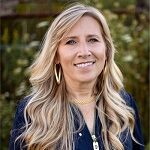 The Appleton Greene Corporate Training Program (CTP) for Leading IT Transformation is provided by Ms. Drabenstadt, MBA, BBA Certified Learning Provider (CLP). Program Specifications: Monthly cost USD$2,500.00; Monthly Workshops 6 hours; Monthly Support 4 hours; Program Duration 24 months; Program orders subject to ongoing availability.
If you would like to view the Client Information Hub (CIH) for this program, please Click Here
Learning Provider Profile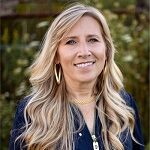 Ms Drabenstadt is a Certified Learning Provider (CLP) at Appleton Greene and she has experience in Information Technology, Information Governance, Privacy, Compliance and Audit. She has achieved an MBA and BBA. She has industry experience within the following sectors: Technology; Insurance and Financial Services. She has had commercial experience within the following countries: United States of America, Canada, Australia, India, Trinidad, and Jamaica. Her program will initially be available in the following cities: Madison WI; Minneapolis MN; Chicago IL; Atlanta GA and Denver CO. Her personal achievements include: Developed Trusted IT-Business Relationship; Delivered Increased Business Value/Time; Decreased IT Costs; Re-tooled IT Staff; Increased IT Employee Morale. Her service skills incorporate: IT transformation leadership; process improvement; change management; program management and information governance.
To request further information about Ms. Drabenstadt through Appleton Greene, please Click Here.
---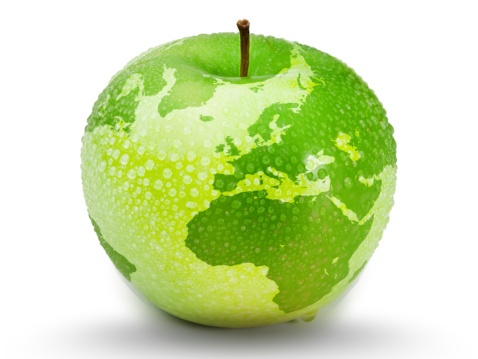 MOST Analysis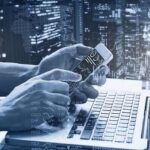 Mission Statement
The very first step in the journey of leading IT transformation in an organization is creating a plan. The first session in this 2-year program will discuss how to create a plan (in 30 days), spanning over 90 days, with the key objectives of 1) gaining a good understanding of where the organization is today; 2) envisioning how it could be transformed to improve processes, relationships, quality and delivery of technology and IT services; and 3) developing a roadmap to get from current to future state. This 90-Day Plan for leading IT transformation will include the steps that have to be taken within this 90-day duration. The first 30 days of the plan are focused on an assessment of the current state. The next phase, covering days 31 to 60, is centered on envisioning and designing the future state. Finally, the third phase, (days 61-90) is spent developing a realistic and practical Transformation Roadmap, considering people, process and technology. This 90-day plan will be the foundation of the subsequent IT transformation program, setting the objectives and defining the path that the process will take to transform IT processes and services, while also improving relationships between IT and the business. The Transformation Roadmap, created based upon the current state insights, will guide the subsequent projects and activities that need to be undertaken to reach the envisioned future state.
---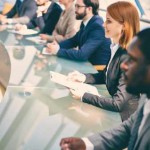 Objectives
01. Theory and Communication: departmental SWOT analysis; strategy research & development. Time Allocated: 1 Month
02. Review Organizational Structure: departmental SWOT analysis; strategy research & development. Time Allocated: 1 Month
03. Set Mission and Goals: departmental SWOT analysis; strategy research & development. Time Allocated: 1 Month
04. Plans and Timelines: departmental SWOT analysis; strategy research & development. Time Allocated: 1 Month
05. Best Activities to Pursue: departmental SWOT analysis; strategy research & development. Time Allocated: 1 Month
06. Competitor Assessment: departmental SWOT analysis; strategy research & development. Time Allocated: 1 Month
07. Benchmark Best Practices: departmental SWOT analysis; strategy research & development. 1 Month
08. More Detailed Plans: departmental SWOT analysis; strategy research & development. Time Allocated: 1 Month
09. Implement Plans: departmental SWOT analysis; strategy research & development. Time Allocated: 1 Month
10. Feedback Loops: departmental SWOT analysis; strategy research & development. Time Allocated: 1 Month
11. Improvements: departmental SWOT analysis; strategy research & development. Time Allocated: 1 Month
12. Document Outcomes: departmental SWOT analysis; strategy research & development. Time Allocated: 1 Month
---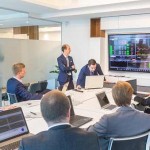 Strategies
01. Theory and Communication: Each individual department head to undertake departmental SWOT analysis; strategy research & development.
02. Review Organizational Structure: Each individual department head to undertake departmental SWOT analysis; strategy research & development.
03. Set Mission and Goals: Each individual department head to undertake departmental SWOT analysis; strategy research & development.
04. Plans and Timelines: Each individual department head to undertake departmental SWOT analysis; strategy research & development.
05. Best Activities to Pursue: Each individual department head to undertake departmental SWOT analysis; strategy research & development.
06. Competitor Assessment: Each individual department head to undertake departmental SWOT analysis; strategy research & development.
07. Benchmark Best Practices: Each individual department head to undertake departmental SWOT analysis; strategy research & development.
08. More Detailed Plans: Each individual department head to undertake departmental SWOT analysis; strategy research & development.
09. Implement Plans: Each individual department head to undertake departmental SWOT analysis; strategy research & development.
10. Feedback Loops: Each individual department head to undertake departmental SWOT analysis; strategy research & development.
11. Improvements: Each individual department head to undertake departmental SWOT analysis; strategy research & development.
12. Document Outcomes: Each individual department head to undertake departmental SWOT analysis; strategy research & development.
---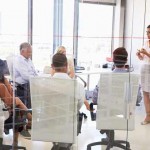 Tasks
01. Create a task on your calendar, to be completed within the next month, to analyze Theory and Communication.
02. Create a task on your calendar, to be completed within the next month, to analyze Review Organizational Structure.
03. Create a task on your calendar, to be completed within the next month, to analyze Set Mission and Goals.
04. Create a task on your calendar, to be completed within the next month, to analyze Plans and Timelines.
05. Create a task on your calendar, to be completed within the next month, to analyze Best Activities to Pursue.
06. Create a task on your calendar, to be completed within the next month, to analyze Competitor Assessment.
07. Create a task on your calendar, to be completed within the next month, to analyze Benchmark Best Practices.
08. Create a task on your calendar, to be completed within the next month, to analyze More Detailed Plans.
09. Create a task on your calendar, to be completed within the next month, to analyze Implement Plans.
10. Create a task on your calendar, to be completed within the next month, to analyze Feedback Loops.
11. Create a task on your calendar, to be completed within the next month, to analyze Improvements.
12. Create a task on your calendar, to be completed within the next month, to analyze Document Outcomes.
---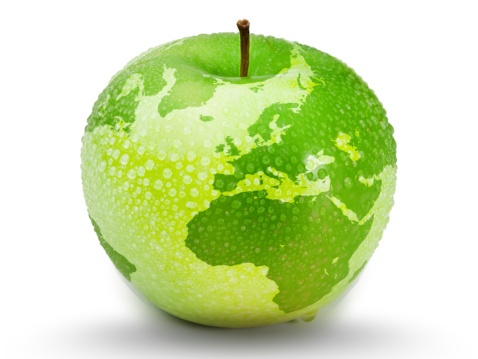 Introduction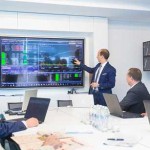 Change is difficult. This stands true for everyone, irrespective of whether it is in business or any other aspect of life. It is human nature to get comfortable in the current situation and any disruption in the current state is usually met with resistance. Within an organization too, change is always challenging. Over time, people develop a daily routine and established a way of working. They develop behavior patterns that are hard to change. But at the same time, change is not something we can avoid for long.
Organizations have to grow and evolve to survive the ever-increasing competition they face. They are constantly striving to reach a better position. They need to constantly improve their processes, systems and policies to ensure that they don't lose their relevance in the industry or in the market. That means there will be change. Processes that have become an integral part of the organization, embedded in its day-to-day workings, need to be reassessed. Employees who have attained a level of comfort in their current positions need to upgrade their skills and knowledge to ensure that they continue adding value to the organization.
Although there is always resistance to change, be it from employees or the management or otherwise, everyone wants to be a part of a successful company. If the business case for a change is communicated well and shows how the transformation is going to positively impact the business as well as individual careers within the organization, the transition can be much smoother.
Driving change in an organization
Change can be carried out in small, incremental steps or it can be large scale, involving the entire organization at once. Small, incremental steps leading to change are usually effective when you do not want any major disruption in the current state of the organization. In such a case, making gradual changes over time that finally take the organization closer to the goal can be the right approach. Incremental change should, in fact, be a part of every organization's culture. In a competitive, making small improvements just to gain a point over your competitors can prove to be very useful in the long run.
But the problem with incremental change is that it may become routine, and, like all other things, people can get used to it which makes them lose enthusiasm. Employees stop putting in effort to make an impact through small changes and that is when it loses its impact. The organization needs to find ways to make incremental change more effective in such situations through innovation and out of the box thinking.
When there is need for a massive transformation in the organization, though, trying to retain the current state and making minor changes is no longer useful. In this case, the organization needs to go for drastic measures to ensure bigger growth. Such a transformation, or revolution, is usually necessary when an organization is barely hanging on to its life and needs something big to revive it and bring it back on track. Transformation is also necessary when an organization needs to overcome its inertia, change its legacy systems and introduce new technologies and processes to get back into a more competitive position.
Overview of IT transformation
Transformation, be it digital transformation or cultural transformation, is a complete fundamental change in the way an organization functions. A transformation is usually carried out with an aim to significantly improve the organization's performance. That is why it needs to involve everyone at every level within the organization, to the last employee who has any contribution to the organization's success. Transformation aims to better align the organization's goals with the changing market conditions and consumer demands.
When we talk about leading IT transformation in an organization, the term IT transformation itself can be a little misleading. IT transformation does not mean transformation in technology alone. IT transformation has to cover other areas of the business as well. In general, there are three core aspects of IT transformation – people, process and technology. When an organization is undergoing a digital transformation, there will be problems in all of these areas that will need to be detected and addressed before the IT transformation can be successfully implemented. Unless the people are receptive of the changes that IT transformation is going to bring forth, it is not possible for the organization to change. It is the people who collectively build the organization's culture and for transformation to be fruitful, the culture has to be open to change.
Similarly, IT transformation is not complete unless the gaps in the processes are identified and filled so that the new technology can be implemented seamlessly. And lastly, the technology aspect requires you to identify old, dysfunctional or inefficient technology that is not contributing to the organization's success as it should. Such technology will have to be replaced by more current, state of the art technology that can take the organization forward.
There are several ways this transformation can be approached, but irrespective of how you decide to bring about the change, the first and foremost step in every method is planning. Any effective transformation model starts with a definite period of planning. During this stage, all the steps to be taken in the journey towards transformation are laid out and a roadmap for the future stages is created.
One of the most widely used planning model is the 90-day plan. Under this model, all the issues are diagnosed and an action plan for implementation of the change is created within a span of 90 days.
How is IT transformation different from digital transformation?
Digital transformation makes changes to how an organization uses IT in its processes or product development/service delivery. On the other hand, IT transformation focuses on making changes to an organization's IT function. That is, it aims to improve how the organization provides IT services. IT transformation can occur without digital transformation. Digital transformation usually involves updating or replacing the organization's IT systems.
Best practices of IT transformation
Best practices refer to the most prudent way of doing something. It is a set of guidelines, business ethics, policies, or ideas that define the most efficient course of action in a business and its processes. Best practices are sometimes established by regulatory bodies or authorities governing the working of an industry. They may also be decided by an organization internally in order to achieve its aspired standards.
Best practices may be adopted to meet the industry standards in business or improve compliance with legal or ethical standards. Best practices that a company decides to adopt are usually determined through benchmarking. Best practices are a general framework for everyone in an organization to follow in their day-to-day work. For example, there may be workplace safety requirements documented and communicated for all employees to mandatorily adhere to. It aims to improve the safety standards in the company. Or there may be best practices listed down for each individual function in a manufacturing process to ensure standard quality in the end product.
Best practices are important in business because these practices are established after much deliberation, and trial and error. They have been found to be the most sensible approach to carry out a particular process or task, and ensure the best outcomes if implemented correctly. Best practices aim to make a process better, faster, and more cost-effective. Adopting best practices minimizes the chances of committing mistakes and results in fewer problems during a process.
Benchmarking for digital maturity of the organization
Assessing where your organization stands in terms of digital growth currently is extremely important to be able to set relevant and attainable goals. When you know what digital assets you have at hand, it becomes easier to optimize those assets and maximize their output. Assessment of the company's digital maturity will help you create a realistic roadmap based on existing digital capability and the capabilities that need to be built.
This can be done through competitive or external benchmarking, to see how your company fares in terms of digital maturity as compared to the industry's best. This benchmarking should focus on three factors mainly – digital growth, security, and profitability.
Benchmarking for attitude towards IT change
The attitude towards the pace of change in IT is another important factor that determines how an organization will approach and adapt to change. How do employees or management in an organization acknowledge and address the rapid pace of change in IT? Does the organization simply try to overlook IT adoption issues and continue the way it has been functioning for ages? These are some very critical questions that need to be answered.
Compare the statistics you get in your organization in response to these questions with those of some other successful IT-driven organizations to see if there is a need for a massive change in mindset and culture.
Benchmarking for attitude towards the impact and challenges of an IT transformation
Even if your organization is not yet acknowledging it, the pace at which IT is changing is very rapid. It is extremely important to realize how this change is impacting businesses and what challenges it poses for them. How your organization understands the impact and challenges of this rapid change in the IT landscape is an important criterion in your approach towards an IT transformation.
It is essential to benchmark for the challenges that you believe your company faces in this IT transformation with what other companies believe their challenges to be. This will help you find common problems that most organizations face and the approach they take to address these problems. You can decide what additional resources, training or skill development is needed in your organization to carry out IT transformation successfully.
Benchmark for the amount of time and resources spent on maintenance vs transformation
The progress of the IT transformation depends largely on how much time you can devote to innovation. There are different activities going on in an organization. Companies need to maintain and manage their existing IT applications and infrastructure as well. They need to minimize downtimes, apply upgrades to the systems, improve security, and much more. So, how much time does the organization have left for the development of new projects and driving innovation? Achieving the right mix of maintaining the current state while investing in the future is critical.
Benchmarking in this regard can bring to light some interesting insights. It is often seen that most businesses that are not able to successfully carry out IT transformation focus on one side more than the other. They either spend too much on ongoing maintenance or they focus too much on innovation at the expense of day-to-day operations.
But most of the successful organizations are able to strike a balance, dividing their time and resources between both the management of existing technologies/systems/processes as well as the adoption of new ones. Benchmarking can tell you whether your organization falls in the league of successful businesses that have a balanced approach, or whether you are in the same category as those who struggle to prioritize between maintenance and transformation.
Benchmarking and leading practices help organizations come out of their cocoons and see how their competitors or other companies are approaching IT transformation and its challenges. This perspective is very important when you are undertaking a transformation of this scale to help you achieve success at one go rather than having to learn from mistakes and going back to change your strategies and goals every time.
---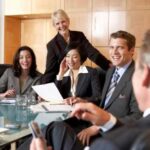 How roles, powers, authorities and responsibilities intersect
There is no perfect organizational structure. The choice of structure depends on the size and type of company, the industry, the organizational culture, and many other factors.
Some organizations work better with a mechanistic approach while others benefit more from an organic set-up. During a major transformation, the advantages and disadvantages inherent in the adopted structure may surface. For example, a company that has several chains of command and siloed operations may experience communication gaps and delays that they can overcome by giving employees more autonomy to make decisions and appointing culture intermediaries/brokers.
A small company with a flat structure should ensure that group participation and sharing of work responsibilities occurs in a systematic manner and within the boundaries of the project goals. The networks of people or team members will still need to be managed and held accountable by the project manager.
As much as possible, the collaborative structures designed for transformation initiatives should avoid the common challenges that impede progress. Barriers to transformation iinclude a backlog of decisions at the top, a restricted view of the organization, unnecessary work and consumption of resources, and an inexact measurement of performance.
With growth, the structure will undergo changes, and organizations may feel tempted to pivot to traditional reporting relationships and reduce employees' decision-making autonomy. Senior management must assess the impact to corporate and innovation culture before making drastic changes to the organizational structure.
A quick comparison of various organizational structures
Functional
Advantages
• Includes several different employee specializations.
• Its vertical structure allows employees the time to hone and master their skills.
• Simplifies financial analysis, reporting, and data management.
• Employees are clear about their and others' roles.
Drawbacks
• Can create data and communication silos, reducing efficiency and erecting barriers to task completion.
• Can drive up costs in organizations that have a large number of products or cater to different markets, by requiring policies and rules for each.
• Formal hierarchies can hold back collaboration and innovation.
Divisional
Advantages
• Supports the quick development and launch of new products (through a products-based divisional structure).
• Allows the development of highly specialized expertise in a particular product or service
• Enables swift and accurate responses to changing consumer behaviors, market trends or developments (through a market-based divisional structure).
• A good model for rapid customization and localization of goods and services, enabling a rapid response to customer needs (geographical-based divisional structure).
• Simplified financial analysis and reporting.
Drawbacks
• Difficult to scale and may create siloes, leading to duplicated efforts among disconnected divisions.
• Meant to operate as semi-autonomous groups but higher levels of independence and freedom can have adverse impacts, from a duplication of efforts to weak collaboration and communication.
• Autonomy and decentralization can also give rise to competition, where each individual group works for itself rather with the organizational mission in mind.
• Headquarters may find it difficult to control each division.
Matrix
Advantages
• Creates a conducive environment for flexible collaboration and decision-making through multiple chains of command.
• Resources can be allocated based on division or functional requirements, offering advantages of versatility and scalability.
• Supports shared resources and direct communication across projects and divisions.
• Greater collaboration and communication boost innovation and creativity.
• Employees have expanded opportunity to develop cross-functional skills.
• Potential for greater efficiency from an optimal use of resources and less waste.
Drawbacks
• Can get complex to manage.
• Multiple reporting relationships can make it difficult to track resource usage and budgetary needs.
• Can introduce ambiguity into reporting, creating financial forecasting and analysis challenges.
• Less accuracy in tracking KPIs as productivity and efficiency is only estimated.
• Can give rise to conflict between different departments and divisions.
• Excessive administration overhead in efforts to resolve conflicts and maintain harmony through meetings.
• Increased perceived (or actual) "red tape" and bureaucracy
Holacracy
Advantages
• Teams determine roles rather than titles, empowering employees to act quickly
• Leverages individuals' strengths, interests and capabilities to meet organizational goals
• Faster and better decision-making
• Able to adjust quickly to changing environments
• Can increase transparency and accountability within the organization.
Drawbacks
• Reduces control
• Can be difficult to scale
• Can create too much individualism, causing employees to lose sight of the big picture.
• Doing the work can be more complicated as employees struggle with prioritizing where to focus their attention among their many roles
• Criticized for focusing more on processes than people.
• Consensual, democratic decision-making is not for everyone.
Communicating the transformation vision and goals
The IT transformation vision provides a holistic picture of what the organization will look like some time into the future. It guides transformation efforts, inspiring everyone to move forward while reducing conflict by keeping everything in sync across the organization.
A good vision statement for an IT transformation initiative is one that is aligned with the overall growth strategy of the organization. When setting up the vision statement, it is important to take key stakeholders into account. This includes not just stakeholders within the company but also others who will support the vision, such as third-party vendors, customers, shareholders, and more.
The vision statement should be able to create a sense of urgency among the people involved in the transformation effort. By communicating how the vision is linked to specific goals in the company's future, it should be able to drive everyone to act upon it right away.
A good vision statement should be realistic. People working in an organization for years can tell when the vision is unattainable because they know where the company stands. There is no point in exaggerating in this regard. A realistic, attainable vision is what the company needs because it gives people hope that change is possible.
Common mistakes to avoid when setting a vision for IT transformation
There are several common mistakes that companies make when formulating their IT transformation vision statements, which fail the purpose of the vision altogether. These mistakes are better avoided if you want your IT transformation efforts to bring results.
Firstly, the vision statement should not be just a branding or marketing tool. It is more for internal use rather than for showcasing to the outside world. Setting a vision and not working on it is the biggest mistake any organization can make. By that, we don't mean that the vision is a binding statement, and all employees must work within its boundaries. The vision should not restrict employees or limit their ideas. Employees should have the freedom to bring forward new ideas that can improve the transformation initiative along the way. The vision should provide the guiding light that inspires people to work for improving the company's performance.
The vision statement of the IT transformation effort should not be too complicated or vague. It is something that everyone in the organization must understand and absorb. That is why it is important that the vision is easy to comprehend for everyone, irrespective of their background or knowledge. The vision should also have sufficient clarity to provide guideposts to ensure all related project initiatives contribute to the attainment of the envisioned future state.
Often companies are unable to communicate the vision well enough beyond the few stakeholders who are involved in its formulation. Unless the vision is communicated well throughout the organization, it cannot fulfill its purpose. So, it is important that the transformation leaders ensure that each and every employee is aware of, and understands, the IT transformation vision for the company.
Lastly, the vision requires leaders to consider the organization's status quo. One big mistake that some organizations make is that they set up the vision before assessing the current systems and processes of the organization. A vision that is formulated without this initial analysis may not be based in reality, and may be viewed as unattainable rather than inspirational. Understanding the current IT and business capabilities is extremely important when setting the IT transformation vision and goals.
---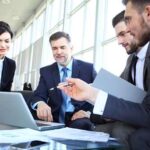 Setting achievable goals for IT transformation
Measurable objectives collectively help fulfill the goals of IT transformation in an organization. Setting clear and measurable objectives is important for three reasons:
• They create a desire in the people to work for the change by providing something to work towards
• They help in measuring the progress and success of the IT transformation initiative
• They make the initiative scalable
• They target business value drivers and increase your return on investment.
There are certain things that we need to keep in mind when setting these objectives for the IT transformation effort. Here are some of the important aspects to consider.
Transformation approach and strategies
Generally, organizational transformation can take three approaches. It can be data-driven, where the initiative's sponsor presents a case for transformation based on data-backed reasoning. The sponsor may use an internal expert or an external consultant to analyze the company's current IT systems and technologies with the purpose of making it more efficient.
The case for transformation is supported by (a) an analysis indicating the feasibility of the transformation, (b) a demonstration showing that the transformation has been successful in similar situations, and (c) a description of the outcomes of the transformation. The rationale behind the transformation and results from it will build consensus among people and encourage their commitment early on.
If the transformation will only impact a part of the organization, or one or more domain-specific business units, then a participative change strategy is suitable. Participative change emphasizes the full involvement of all those who will be affected by the anticipated change. Typically, it calls for not only a change of actions but also a change in the values, skills and attitudes of people. The success of a participative change strategy depends on the extent to which units or departments impacted by the transformation are involved in the targeted transition.
In a compliance-based transformation, the sponsor asserts their authority to make changes with the assumption that the department or units impacted by the change will go along with the plan. Usually, this approach does not consider resistance from affected entities to the change, which makes it less effective than other approaches. The success of a compliance-based transformation plan depends on the influence the sponsor wields, the discipline in the chain of command, organizational culture, and impact on the project sponsor from the departments or business units affected by the transformation.
Companies take a structured approach to transformation, typically following the steps outlined below:
Developing strategy
An organization embarking on transformation will have a vision of the future state they wish to achieve. The vision should align with strategic goals and have the support of all stakeholders. Strategy development is about knowing where the organization wants to be, where it is today, and how to bridge this gap. Mapping processes, systems and people that utilize IT systems to deliver products and services to customers will provide an understanding of the current state of the business.
Appointing leaders
A leadership structure to oversee transformation keeps project participants vigilant and holds them accountable. It will depend on the organization structure for digital transformation adopted (e.g., special projects team). Usually, the CEO is the transformation program sponsor. A technological transformation can be led by the Chief Technology Officer (CTO) or Chief Information Officer (CIO) or any other member of the executive board. An executive with expertise leading or who has played a key role in major change strategies can be appointed to take responsibility for executing the transformation smoothly.
Setting project scope
Clearly defining the functional areas, processes, systems and people involved in and affected by the transformation will aid the development of the implementation plan and set the scope of work after considering all these factors. Managing project scope effectively is critical to realize early milestones and create change momentum. For an organization planning a major change strategy for the first time, this understanding is even more important as they must win people's support and effectively communicate to customers, suppliers and external stakeholders what has changed and why.
Managing the project
Everyone tasked with delivering the program must be aware of the number of workstreams the project is made up of, how progress will be measured and the reporting mechanism. The executive leading the project and/or team leader of the special projects team will have oversight, but the success of the transformation will ultimately depend on the efforts and commitment of everyone involved.
Planning resources
As mentioned previously, few organizations have the internal capability to deliver business transformation. Therefore, they engage external consultants with a strong background of advising on or leading similar transformations. These 'interim executives' can move the transformation forward more smoothly and in adherence to the planned timelines than if the organization were to pursue implementation with only internal resources. A mixed team of internal and external talent can provide the capabilities and perspectives needed to realize the desired outcomes from the transformation plan.
Executing the plan
The project sponsor and key participants should work within the parameters of what is possible with the acceptance that the transformation will likely take several months or even 2-3 years. They should guard against losing sight of the vision, or losing motivation, halfway through the journey. As challenges are inevitable as the transformation progresses, project stakeholders must also be prepared to flex and adapt as needed.
Implementing integrations
As new system implementations are being planned, consideration needs to be given to any needed integrations to other existing systems, (e.g. financial systems, enterprise content management systems, etc.). The planning needs to include when and if the integrations that exist in current state are needed with the new systems, and whether the integrations are needed on Day One, or whether they can be implemented after the new systems are in place. Missing critical integrations can lead to a poor user experience and loss of confidence in the Transformation team. Implementation of new systems and integrations require people to shift to new ways of working. The transformation plan should include these aspects, identifying the organizational change management, communication and training needed to settle everyone into the new systems.
Modifying the detailed plan as the demands change
The IT transformation initiative is not a project that will be completed in a matter of days. Depending on the scale of the transformation, it may take years for the effort to be completed. The transformation roadmap will be a guide throughout the process of the transformation and most of its activities and ideas will remain relevant to the project throughout its course.
But as you proceed with the transformation, your business environment as well as the available technology may change over time. This may give rise to new opportunities that you should not miss out on. In such a case, it becomes necessary to adjust or modify your digital transformation roadmap to accommodate these new opportunities. It may also sometimes be necessary to tweak your IT transformation plan to avoid certain risks or threats to the business or due to changes in budget, resource availability, or overall priorities of the business. The IT transformation plan should be a living document that is kept up to date with the realities and challenges that naturally occur in the life cycle of a large-scale project. The plan should guide the course you are on, not a fictitious representation of a non-existent perfect world.
It is nearly impossible to map out a detailed transformation plan that can be followed and executed with 100% accuracy. Course corrections will always be required at some point in time or the other. But this should not be taken as a failure of the plan.
Having a detailed roadmap also helps in making course corrections or choosing alternative courses of action, as you have a reference to compare with. Every time you need to make a change, you can always compare how close the changes are to the original plan and whether these changes will take you closer to the goals faster, or if you are making optimum use of resources as predicted in the original plan. It prevents you from going off course or spending too much time and resources on the new activities.
Having a detailed plan helps you to make adjustments in a coordinated way and minimize disruptions to the progress that has already been achieved.
---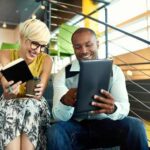 Transformation strategies
Unified Messaging
Globalization and digitization are transforming the business economy and enabling a shift to a digital knowledge economy in which knowledge takes precedence over physical labor. Knowledge today is a core business asset, and the exchange of knowledge is a key contributor to business success. The development of communication systems to aid the transfer and utilization of knowledge has become a vital part of enterprise strategy. Collaborative technologies are aiding decentralized organizational structures and remote working arrangements.
The need for digital communication tools can increase manifold during crises that disrupt in-person collaboration. The novel coronavirus pandemic has also forced enterprises to rethink their communications infrastructure. The hybrid workforce and gig economy are also reshaping corporate communication.
Unified Communications and Collaboration (UC&C) is a potential IT service offering for organizations that have been slow to adopt digital communication tools. Start-ups and smaller companies often use Slack, a free collaboration tool that becomes a paid platform as the user base increases or additional features are chosen. A Slack channel is a single place for a team to share messages and files. Users can set up workflows in Slack and customize the platform with internal integrations.
Voice over Internet Protocol (VoIP) allows audio conferencing on-the-fly, while video chats are ideal for situations where nonverbal cues are as important as what is being said, (e.g., vendor negotiations and team meetings). Videoconferencing tools such as Microsoft Teams, Google Meet and Zoom Meetings also enable team chats and file sharing. The organization can, after a comparison of the features and pricing of various videoconferencing tools, establish one official tool for virtual collaborations.
The ubiquity of mobile phones and social networks should make the adoption of UC&C tools by end users quick and seamless. Training people on the tools is helpful for those who aren't digitally proficient or have less experience using digital communication tools.
Strengthening cybersecurity
Cyberattacks have become increasingly sophisticated and insidious. Typically, companies detectca data breach nearly six months after the event has taken place. This includes top players such as Facebook, Equifax and Capital One. That's a long time for a bad actor to do damage to the company, the employees and/or the customers.
Digital transformation undoubtedly brings numerous benefits for the organization. But it is not devoid of risks either. With IT transformation, a lot of important sensitive information is stored in the cloud or on digital platforms. These include customer data, financial information, crucial company information and more. With such confidential data being stored in the system, there is always a risk of falling prey to cyberattacks.
That is why, cybersecurity should be one of the top priorities in the IT transformation effort. It is important to ensure that proper cybersecurity measures are adopted, and the privacy policy of the company is strong enough to protect all the data held within the organization.
It is often seen that companies undertaking IT transformation are hesitant to hire new people to look after security and compliance. But a Chief Information Security Officer and a cybersecurity team are of utmost importance once your organization goes digital.
There are several cybersecurity best practices that organizations can adopt. You can look at other organizations that are already working in a digital-first environment or the industry standards to understand which best practices your organization can benefit from.
Here are a few simple but fundamental tips that can ensure a certain level of data security.
Change passwords frequently
Once you have transitioned to a digital platform, it is important that all employees understand the importance of a strong password. Firstly, the organization should ensure that data can be accessed only after proper authentication through passwords. The password format should be strong enough to ensure better security, such as including both upper and lower case letter, alphanumeric and special characters.
Employees should be reminded to use strong passwords as a habit. They should also be reminded to keep changing their passwords frequently, may be once a month or every three months. You can even make it mandatory by requiring a password change and/or denying access if the password hasn't been changed in a specified timeframe.
Note: Technology cannot solve what are, in reality, human problems. This dictum applies to organizational cybersecurity. According to IBM, over 95% of cybersecurity incidents arise from human error. Organizations looking to strengthen their cybersecurity as part of IT transformation must focus on addressing their employees' poor IT security habits. The undesirable behaviors can be identifiable by the behavioral biases employees usually exhibit while taking security-related decisions.
– Set important security settings to default on employees' computers. Setting all computers to default security settings can ensure better compliance.
– Send employees emails about adding calendar events for system updates. Software update messages are usually deferred and inevitably get ignored. An email asking employees to add an update event to their calendar encourages early commitment and follow-through. Another option is to force the technology upgrade if the user defers the automated upgrade three times, as an example.
– Use comparison to encourage action from employees who are less diligent on matters of cybersecurity. Social proof spurs motivation to perform the desired actions. Another tactic is to poll employees on their security behaviors and compare individual scores.
– Test your employees to guard against social engineering tactics by hiring a vendor that sends phishing emails, with a "gotcha" message if they employee clicks on the suspicious link.
– Make awareness training an ongoing, feedback-driven process that incorporates feedback. Just an annual awareness training does not encourage proactive cybersecurity behaviors. Ongoing training that includes a feedback and remediation can help employees switch to better cybersecurity habits in an informed manner.
Use Virtual Private Networks (VPN) on all connections
A VPN can secure your connections, especially if you are using a public wifi network. It minimizes the risk of your network being breached. That is why it is essential to ensure that all your connections within the organization run on a VPN.
Ensure secure browsing
For added data security, it is also essential to ensure that none of your employees accidentally opens an unsecure website or clicks on unsafe links. While it is not possible to monitor each and every employee's browsing activity, there are still ways to ensure safety. You can apply restrictions through applications such as Google Ad Blocker, Google Safe Browsing, a reliable antivirus software, anti-spyware software, firewalls and more. These kinds of applications can significantly reduce the chances of your systems getting infected by bugs and viruses.
Use two factor authentication on all your business emails
Two factor authentication (2FA) is actually important on all other platform, apart from email, as well. A 2FA makes your email and other platforms much more secure and can help prevent hacking or security breaches significantly. There are applications that can help with 2FA as well.
Integrative solutions
An efficient digital platform can only bring maximum results if it is integrative. All tools and applications that you are going to introduce through this IT transformation initiative, should be easily integrable with existing systems as well as any other tools you may have to adopt in the future.
Unless your digital platform is integrative, it loses out on a lot of critical impacts, including employee productivity, the ease of real-time tracking of workflow and timelines, and more. Not having an integrative platform also makes the system a lot more complex and increases the cost of maintenance. In fact, the best solution in this case, is having a platform with most of the features integrated within it. A comprehensive platform can give you all the benefits your organization needs without having to go to multiple tools and apps for different functions.
Integrated and interconnected systems are known to increase efficiency, improve visibility across the organization and drive growth.
Data privacy
According to Pew Research, "roughly six-in-ten U.S. adults say they do not think it is possible to go through daily life without having data collected about them by companies or the government."
Global technology companies face the challenge of complying with tighter data privacy regulation. The EU's General Data Protection Regulation (GDPR) is the most comprehensive and progressive data privacy legislation in the world. It gives consumers the freedom to provide consent to services by 'opting-in' from the default 'opt-out' privacy setting. However, there is ambiguity around legal grounds for collecting data on the basis of 'necessary processing' and 'legitimate interest'. As more stringent data protection laws emerge, global technology companies will have no option but to concede power to consumers regarding the usage and collection of their private data.
Large-scale data collection has a societal impact. Data-driven analysis is helpful but can have unintended consequences. It can reinforce pre-existing beliefs about a particular race or gender. To address this risk, data modelers need to consider whether they are unknowingly inserting their own prejudices. Every bias can have a subsequent consequence. Companies are tapping into alternative sources of financial data, such as social networks, which has implications around how people use social media and share information. Interdisciplinary efforts are needed to ensure that innovation and societal benefits from data sharing occur side by side.
Digital machinery
Manufacturing companies in the west are facing fierce competition from their Asia-Pacific counterparts. They're also contending with hardware commoditization and a shift from core hardware to hardware-software-services, which their traditional model and processes cannot accommodate.
The digitization of machinery (digital machinery) has emerged as an imperative for large manufacturers. Analytics, the Internet of Things (IoT), robotics and additive manufacturing all options on the table. The considerations and activities explained below support the transformation to a digital machinery organization.
Identifying the new ecosystems that can deliver the highest value: Organizations should determine, based on their strengths, resources and strategic goals, which new ecosystems can generate the highest value. The IT transformation will support the creation of the ecosystems, which can range from creating new products/service and developing new delivery models to digitally extending products and services.
Innovating a new business architecture across four critical functions: Organizations have the opportunity to digitize in areas of sales and marketing, product, operations and services and administration. Industry 4.0 solutions, such as digital marketing, automation, artificial intelligence, automation and advanced analytics, can generate more value.
Developing the capabilities and culture that support digitization: Organizations should strengthen their IT architecture and capabilities in areas of enterprise connectivity, analytics and cybersecurity. A supportive organizational culture, firm leadership and smart partnerships will also be necessary.
Conduct a SWOT analysis before designing or choosing a digital platform
The best way to ensure that you know what features you need in the digital platform you choose is to conduct a SWOT analysis along with your team. SWOT (Strengths, Weaknesses, Opportunities and Threats) analysis is a holistic and complete analysis of the organization that will identify what the organization lacks in its current state. It helps the transformation team look at a complete picture and understand the business needs better. Once it is clear what is helping the business and what is holding it back, it becomes easier to make decisions on choosing the right tools to use.
Resistance to change
Resistance has been widely acknowledged as one of the causes behind the failure of organizational change strategies. However, there is a positive side to resistance and tapping into how people feel about the transformation can build commitment and participation.
Resistance to transformation occurs on three dimensions: cognitive, emotional and behavioral. Cognitive resistance stems from the individual's perceptions and beliefs surrounding the change. Signs of cognitive resistance include an unwillingness to participate in or communicate about change activities.
Emotional resistance arises as people try to balance their emotions during the transformation process. Their feelings about the change can be rooted in the organizational values and symbols. When the emotional commitment to change is low, people may not be proactive; high emotional commitment to change can lead to chaos. Behavior resistance, a combination of cognitive and emotional resistance, can manifest as rumor-mongering, agreeing to something but not acting on it, or other forms of formal or informal resistance.
Strategic change management communications address resistance to transformation through open and frequent conversations with the people affected by the change regarding the impact and benefits of the initiative. Employees may understand the need for the organization to change and improve, but they can be suspicious about the organization's intent (especially when the company culture is negative). Change communication should be integrated into the transformation plan. It must be iterative, consider people's feedback and alleviate their concerns at various stages of implementation.
Leveraging data analytics
Data-based decisions accelerate transformation projects. Iterative data collection, processing, and analysis are the foundations of a fact based, data-driven organization. Organizations are in fact using data analytics as a competitive tool to perform better than others and offer greater value.
Data and analytics should be made part of the transformation strategy from the very beginning and should be a key discussion point in every progress meeting. You need to decide which data that the organization owns can be used in making decisions throughout the transformation initiative. There is also data that the organization can procure from external sources, which may be valuable in filling gaps in the organization's knowledge about its customers, markets, competition, etc.
To make better decisions on information management and streamline the process of data collection and analysis, it is important to have a Chief Data Officer (CDO) or a Chief Information Officer (CIO) who will be responsible for making this cultural shift. Many organizations do not tap the potential of data analytics because it is not a part of the traditional business model. Having a dedicated team of data analysts headed by the CDO can help change this approach.
There are few things that the data analytics team must focus on in order to build data analysis competencies in the organization.
• Collect information on how the organization, or other organizations, have benefited from data and analytics and communicate this information company-wide.
• Get involved in strategic planning discussions to ensure that data analytics is given its due and made an integral part of the transformation strategy.
• Measure and bring forward the value of the information that the company holds so that people can see data as an actual asset.
• Move beyond traditional business intelligence tools and take the help of advanced analytics technologies such as machine learning.
Data analytics can help the digital transformation effort in more than one way. Some of the key areas that data analysis helps with are –
Predicting customer behavior and demands
Data analytics is being increasingly used to understand customer behavior and predict their demands. From e-commerce to banking to entertainment, all industries rely heavily on data to forecast shifts in customer preferences and use that information to modify or improve their strategies. Advanced data analytics can help improve these predictions. There is a sea of customer information out there that must be used to support the IT transformation effort of your organization.
Optimizing business processes
Internal data in an organization can be used to improve its business processes. Structured and unstructured data collected from different units and different levels of the organization can be used to analyze how the processes are contributing to the goals. It can help identify gaps and predict failure to allow for preventive maintenance before failure occurs. Thus, it helps monitor the health of field assets in the organization as well.
Improving customer experience
Data analysis can provide information on how customers interact with other brands. It can give insights into what draws customers to a particular business. The organization can use this information to adjust and alter its internal processes as well as customer interactions to enhance the customer experience.
---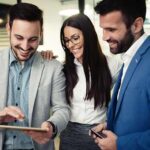 Fundamental changes required in an organization for better data analytics
To make data analytics more useful and meaningful to the IT transformation effort, an organization must make some fundamental changes in its approach to information management.
Finding the right tool for integrating and exchanging data
Data integration has been a challenge for most organizations. When the organization goes digital, there will be more and more data piling up every day. Not all of this data will be easy to access or integrate. Though data integration can be done manually, in most cases, it will be a time-consuming process. So, the organization needs to decide on the right tools to use for processing and integrating data, to make it easily accessible to everyone who can use it.
Creating central data repositories
Data cannot be left scattered among individual departments and desks if you wish to utilize it effectively. All the data that an organization collects must be stored in one place centrally so that anyone on the analytics team can access this data and work on it whenever they need to. You can either modify your job flows within the organization to ensure that all the data from different locations are routed to the central repository or use automation software to extract and transfer data to the central storage without any manual work required.
Focusing on data quality and not quantity
It does not matter how much data you collect if that data is not relevant to the business or does not contribute to the business in any way. In fact, collecting too much data actually makes the job of processing and analytics more complicated. The data that the organization collects needs to be cleaned and filtered before sending it to the archives. Not all data is worth retaining. What kind of data is to be kept and what can be discarded should be made clear through some established guidelines.
Encouraging collaboration between the data science and IT teams
The IT team will be at the forefront of the digital transformation of the organization. They are the ones who will be implementing the changes and carrying out the groundwork. The data the company collects and analyzes, and the insights gained from it, are of utmost importance to the data team. To gain maximum returns from the data, it is important that the data analysts and IT people work in close collaboration. There should be no barriers to communication or silos that restrict the flow of information between these two crucial units.
Attributes of feedback mechanisms
During feedback loop analysis, businesses make a deliberate effort to figure out what clients value in the feedback mechanisms.
The following attributes are the most important and should influence the choice of mechanism:
• Speed
The communication channel chosen should be able to forward information promptly. It allows both internal as well as external clients to have sufficient time to make decisions and respond accordingly.
• Reliability
The chosen mechanism should be able to deliver communication not just once but also on subsequent occasions. Businesses should ensure that telephone and e-mail systems are reliable and available to enable communications both internal and external to the organization.
• Consistency
Whether it is customers or staff, the mechanism should be able to maintain uniformity of information that goes out. Consistency facilitates buy-in across the business through increased knowledge, making the marketing of services and products easy for everyone within the business. It also greatly reduces confusion, not just about the products and processes, but also the general operations of the business.
• Confidentiality
Confidentiality has two aspects- confidentiality of information and confidentiality of sensitive complaints.
Customer information is extremely sensitive and must not be shared or accessed by unauthorized third parties. If customer information is leaked or stolen, the company's reputation is at risk. A business that fails to take due care may end up losing customers and/or face legal consequences. Businesses must ensure that any communication mechanism that is used to send out sensitive information is secure.
Customers may be reluctant to criticize or complain against staff when it comes to sensitive issues. They are often unaware that most businesses have a no-tolerance policy against issues like corruption and encourage customers to make complaints in such situations.
• Coverage
Coverage is an important attribute of communication channels. If businesses need to send out information that is meant for the public, they should choose a mechanism that has a wide geographical coverage, like print media or radio. Internal information can be sent through the intranet. However, if the information is only meant for the staff or a selected group of staff, businesses must use communication channels that do not compromise confidentiality.
Content of communication
While businesses need to use the right communication mechanisms, it is equally important to pay attention to the quality of information.
The quality of information can be defined in terms of:
– Clarity
Businesses must take care to target their message appropriately. They should use clear and concise language to ensure that the message is quickly understood by the target group. It may be necessary to deliver messages to different groups of customers in different ways.
– Relevance
The target group should perceive the information sent as relevant to their needs and preferences. Only then will they properly understand and remember the information.
– Adequacy
The communicated information should be comprehensive so that it fully addresses the communication requirements. Inadequate communication may be distorted and require a lot of clarification leading to a lot of wasted time.
– Realistic
The information that you deliver should seem realistic and within the business's capacity to deliver. The confidence that clients have in a business is largely based on their previous experiences with the business, that is, whether it has lived up to its promises in the past. When promises made are not delivered, it can bring disrepute to the brand and damage the confidence that customers have in the business.
---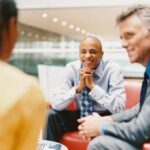 Improving feedback loops
Every aspect of a business requires feedback loops to stay healthy. Like everything else in life, feedback loops can also be improved.
Here's how:
1. Understand that feedback loops are dynamic
As the organization grows and develops, both in terms of geographic expansion and the number of customers, the nature of the feedback loops within the business change. When the business is young and small, senior management may find it easier to operate close to the operational level. However, that may not be possible when the business grows and expands. When a business grows, it is necessary to formalize communication mechanisms and introduce intermediary layers. The downside with business growth is that the information collecting and the decision-making processes become much more involved and take longer. With a bigger business, it becomes more and more difficult to obtain feedback and act upon it.
2. Delegate decision-making with care
Businesses usually suffer from two problems, first a delay in decision-making, and second, the assignment of responsibility for any task. Implementing decisions takes a collective effort. Unless there is deliberate effort to follow up on progress, implementation may or may not occur, depending upon the responsible individuals' workload, priorities, skillset, buy-in, etc. To improve the chances for successful implementation of decisions, it is important to ensure clarity of roles and priority, and an escalation path for any concerns or issues the responsible individuals encounter.
3. Make sure there is strategic alignment within the institution
It is extremely important that the staff are aware of the key business priorities and understand their role in delivering these priorities. When a business is clearly aligned, the staff find it easier to coordinate their actions and communicate collaboratively. In such circumstances when a feedback loop shows the business is out of line, it is much easier for the staff to recognize and correct the issues at hand. Doing so also ensures there is greater consistency in the communication and implementation phases of the feedback loop.
4. Use the right technology
Unlike earlier times, operations have significantly improved due to technological advancements. Businesses that have embraced technology and have invested in the right software have improved information collection, consolidation, storage, and access. Technology has made it easier for clients to transact but also to access the information on their accounts. The increased use of the internet and smartphones is decreasing customer dependency on face-to-face contact for information.
5. Encourage your staff to provide honest feedback
A lot can be done to improve the attitude of your staff and to encourage them to use feedback mechanisms.
• A supportive business culture creates an environment for open discussion, while making sure that feedback is heard and addressed, as appropriate.
• Encourage transparent and honest communications to senior management. If your staff wishes to raise a more serious issue, they should be encouraged to present their concerns directly to senior management, with no fear of repercussions. Senior management needs to show gratitude and appreciation for staff that are willing to take the (perceived) risk of sharing their concerns openly and honestly. This will encourage other staff to do the same, should they have concerns in the future.
• Invest in Employee Relationship Marketing, which can be done by developing an employee relationship marketing strategy. The strategy should encourage and reward good ideas presented by the staff.
• Define standards to measure the performance of important feedback loops. Just like businesses have a Customer Service Charter for Customer Service, it is also important to have standards for feedback within a business. These standards should highlight how important information should be collected, how often, by who, the time within which to give feedback, and more. Such steps go a long way in curbing inefficiencies that may crop up from a lack of points of reference. It can also prevent information from getting lost or blocked at any point in the feedback loop.
• Develop and maintain Internal Directories. In larger businesses, there are internal directories available, explaining the position and telephone number of staff members. It is a simple measure, though often not performed, that makes it much easier for staff to identify who to contact as questions or problems arise.
6. Staff motivation during a crisis
If the project team does not feel motivated, the best performance cannot be expected from them. Organizations should develop staff incentive schemes that align and reward staff based on the achievement of targeted goals. The staff incentive scheme feedback loop can work swiftly. The best schemes are those that are highly transparent and directly attributable to objective achievements.
Stress the priorities that make work meaningful: Team members will ponder more deeply about their health and family, as well as assess how their work relates to these priorities. Organizations navigating transformation in unprecedented times – such as the novel coronavirus pandemic – can engage employees by framing the return to work as a fresh start, but with priorities such as inclusion or work-life balance intact.
Promote collaboration and identity-building in the workspace: Following a long period of isolation, team members may find it difficult to regain a sense of belonging once they start working in the office. Some employees may continue to work remotely. Companies can 'reset' bonds and increase team members' morale by reimagining the office as a community where people come together to solve problems – whether in person or virtually. Technology can be leveraged to encourage and support collaboration, regardless of physical work location.
Build team cohesion and social connectedness: The loneliness that sets in among employees working remotely for months can weaken team identity and connections. Companies need to build communication structures that maintain or create trust, and build psychological safety that encourages employees to share their concerns openly. New performance management systems and online mental health advice are other areas of focus.
Allow some degree of autonomy and flexibility: Flexible work arrangements on an individual basis have been seen to improve innovation, performance and collaboration. As the pandemic has impacted different demographics differently, companies should have agreements with every employee based on their circumstances and needs.
Make remote leadership effective: Traditional leadership styles are quite ineffective in inspiring virtual teams. Managers and the project team lead should inform employees of the values that matter to the company, communicate a bold vision for the future, and openly discuss the company's challenges and hopes, and express confidence in achieving goals.
7. Customer Service and the Feedback Loop
Organizations that maintain systematic methods of monitoring customer service levels already manage an important feedback mechanism. There are many tools available for monitoring customer service, including suggestion boxes, service quality questionnaires, mystery shopping, focus group discussions, and many more.
Organizations should make it easy for customers to submit complaints and ensure confidentiality. A simple way to do so is to introduce a customer telephone hotline and an email address to improve the feedback loop. Customer comments, suggestions, and complaints could be reviewed directly by a marketing manager. Management should allow the marketing manager to have the authority to ensure that the customers' suggestions are acted upon, when appropriate.
Collecting customers' comments at a central point makes it much easier to identify whether comments were a one-time event or were symptomatic of a wider issue. To make it easier for customers to make complaints, businesses should be careful to identify staff clearly, especially in situations where many different employees serve customers.
Feedback loops must be an integral part of any business that strives for high productivity and efficiency. Getting feedback as early as possible and acting on it the right way can spell success for a business. Speaking your mind in front of everyone may seem uncomfortable. However, it can be a crucial step for businesses that want their teams to be more productive, improve their performance, and have fully collaborative and coordinated deliverables.
---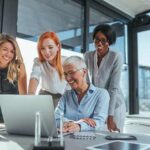 Rethink stretch goals
Intelligent goal-setting matters immensely in a high-pressure IT transformation initiative. As stretch goals are ambitious and inspire the best in people, they can motivate and encourage innovation. That said, being overly aggressive and unrealistic only leads to disappointment. Here are some tips to help you plan stretch goals effectively.
Think about whether the goal is achievable: When people sense that there is no realistic path to the goal, they are unlikely to work harder or smarter in achieving it. If anything, unattainable stretch goals deplete people's energy and have a demoralizing effect.
Envision expectations around the stretch goal: It may not be possible to picture every step leading to the goal. However, you should be able to work out the talent and resource requirements of a realizable stretch goal. This alignment can help set the right expectations among project team members.
As part of the improvement efforts, organizations should reflect on how to recognize small successes along the way. This helps to keep momentum and motivation alive.
Rethinking performance reviews
In challenging times, such as an extended public health crisis, employees face the pressure to quickly adapt to different ways of working. The right feedback and coaching can help employees deal with change and avoid too much stress. However, studies show that many employees lack clarity about their performance and what managers expect from them. This should prompt the project team leader and/or transformational director and/or project sponsor to think carefully about the performance review for the project team.
– Effective performance reviews are forward-looking rather than backward-looking. Focus the conversation on how team members can improve performance or achieve a better work-life balance, indicating that you want to help them do well.
– Questions that simply ask how the team member is doing serves nothing beyond a social function. Instead, directly inquire about the biggest problems they are currently facing, and how you (as leader) can help to remove roadblocks or improve the situation.
– The team leader, or any senior expert brought in to advise the team, should listen first and if appropriate, offer inputs on challenges that they may have experienced and overcome. They should connect employees to people who can address their pain-points. Team members will welcome efforts on your part to help them deal with key challenges.
– The sources causing frustration for team members may also be the reason for the team leader's dissatisfaction with their performance. So, conversations should always be concluded by discussing a few pertinent performance issues. Focus on the result or impact that needs improvement, and ask open-ended questions about what the team thinks (or feels) about what happened or what went wrong, what needs to be done to improve performance, what are the inhibitors or blockers to performance, what can the leader do to help, etc.
Digital copies of documents recording the IT transformation
The IT transformation project is formalized in digital documents for sharing and record-keeping. Organizations invest in project management tools and documentation software to facilitate easy collaboration, editing and reporting.
A variety of information will be created during the program and organized into relevant documents. For example, some documents will explain the plan of action to meet targeted outcomes. For efficiency and productivity improvements, process digitization (via automation), employee enablement (via collaboration and remote working tools) or faster data analysis (via business intelligence tools) are possible solutions. These documents can be used to market the transformation program with company executives, giving credit to the team for the great progress, improvements in productivity, etc. using metrics whenever possible.
Scope document
IT transformation is usually an expensive undertaking that requires careful resource planning. Project priorities are determined and planned in advance to direct focus on what matters most. Stepping outside the boundaries of the project can make it challenging to control project costs within the approved budget, and the project may get out of hand. As scope creep is a risk, team members must be aware of what constitutes extraneous work from the project's viewpoint. These aspects are expressed in the scope document, and are as follows:
Objectives: IT transformation is planned with clear objectives. Objectives make goals specific, measurable and time-bound. They inform team members about what the project wants to achieve and what needs to get done.
Outcomes: Outcomes are the benefits gained from accomplishing a goal. The outcomes linked to the goal of automating a business process are greater efficiency and better job satisfaction from not having to do monotonous repetitive tasks.
Deliverables: The title and description of each deliverable provide the details team members need to execute the tasks assigned to them. Anything included within the scope of the project will reflect in the deliverables.
Exclusions: Any items excluded from the scope of deliverables must be explicitly stated. They represent the extraneous work that must not be performed. Exclusions and inclusions must be stated in simple terms to be absolutely clear and not give rise to any doubts or confusion. Team members must be encouraged to ask questions and get the clarifications they need to align completely with the project goals, objectives and deliverables.
Documenting outcomes
Why should the project team document outcomes?
• To articulate key points of the project
• To validate the need for action and key transformation-enabling activities
• To reflect on possibilities and risks
• To communicate project mission and goals
• To archive data for future use
Types of outcomes
Process indicators are action steps indicating the quality of how the problem was solved or opportunity realized. They are needed to understand how the funding decision was made, and the quality of the decision. Virtually all IT transformation initiatives target process improvement and define the process indicators applicable to the project.
Intermediate outcomes can be partial results of the project, important steps or milestones. The project team lead should determine why intermediate outcomes need to be documented. In other words, state reasons for including partial results, important steps and/or milestones in the documentation.
Long-term outcomes address the original problem or opportunity. They can be measured only after the expected results of the transformation become observable. Long-term outcomes are closely intertwined with strategic goals such as improved competitiveness, greater revenue or business growth.
In the event that goals are not met, avoid generalizations as a substitute for evidence. Put any evidence that exists in a positive light, and communicate unachieved objectives as an ongoing problem, a still-outstanding opportunity or as a risk to sustainability.
For example: We were able to create the software application within the time that our big-ticket clients were asking for. However, we did not add the number of visual cues that may have perhaps made the application more engaging or visually-appealing. Based on feedback from clients, we will incorporate the necessary changes in order to improve their experience engaging with the app. Here are some options that we've determined: [insert options].
Documenting a process improvement versus an impact assessment
An impact is a result of long-term behavior and policy change. It can be seen in service levels improvements, profitable products and improved cost efficiency. In relation to future transformation plans, impact assessment can result in improved planning and implementation, which can help optimize project budget, time and efforts, while also yielding higher quality efforts.
Documenting impact involves monitoring and learning. It is an on-going process extending beyond the project timeline. The impact from a current program can be felt in the future or set the company up for success in some way. Early documentation serves as a historical lesson for what the company did right, such as pursuing IT transformation in a timely manner and taking a certain approach to project planning and execution.
Documenting process improvements is one of the key activities of the IT transformation plan. It is a commentary on how those enhancements have brought about the desired results, subject to the KPIs or OKRs for the individual processes in question. In general, process documentation covers a range of activities, including key points discussed in meeting, interviews of key stakeholders, and any events that supported or hindered progress in the project.
Develop a clear documentation plan at the start of the program
Planning how to go about documenting the program improves focus, defines roles and responsibilities, and helps make process documentation useful and systematic. After all, the quality of the information gathered depends on a clear understanding of the transformation plan, an understanding of the stakeholders involved, cooperative relationships between stakeholders that aid the collection and observation of information, and time for reflecting and critically processing this information.
Planning program documentation
– What is the purpose of documentation? Be specific and make reasons explicit. Progress reports and risk registers are needed for communicating status updates to all project participants, formal monitoring, internal learning and updating board members.
– Which tools are needed to document the project? The type and features of tools to capture information, analyze findings and disseminate information must be known to make an appropriate selection.
– Who will document the project? Will a single documentation specialist take responsibility for all documentation, or will he/she work jointly with another similarly experienced team member?
– What are the key activities in project documentation? Broadly speaking, information will be gathered, analyzed and disseminated. Between project commencement and closure, the documentation effort may involve many other time- and effort-intensive activities, such as performing change requests, creating the same document in different formats for sharing with clients or board members, updates to documents or even a change in resource allocation if a team member exits the project.
Process characteristics
– A structured, focused way of capturing the transformation
– Requires time, skills and resources
– Includes a wide range of activities
– Not a standalone activity; supported by teams
– A team responsibility
– Requires harmony between documentation specialist and other team members
Organizations that develop a 90-day plan that recognizes risks, opportunities and the business reality, and puts checks and balances in place to steer efforts in the right direction, will be off to a great start. They can then confidently execute the plan and organize efforts in the right areas.
---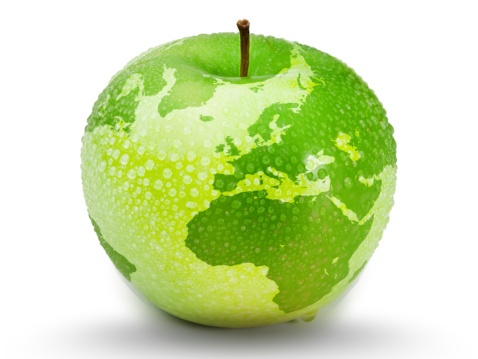 Executive Summary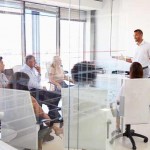 Technology underpins virtually all business strategies. It isn't just a business necessity but also a game-changer. Rapid technology innovations and developments have disrupted all industries, created new players that are challenging large, entrenched companies, and proved invaluable in dealing with unforeseen shocks to global businesses, (such as 2020's novel coronavirus pandemic). Leading market research company Forrester predicts that 2021 will be the year companies that were lagging on the technology front – that's about 85% – will play catch-up with technology leaders (the remaining 15%) by prioritizing technology changes in every part of their business.
Companies have come to accept that unless they transform through technology, they cannot succeed – or survive. Technology transformation is not just about implementing technologies that deliver business value. Neither is it a one-time program that organizations can execute and expect benefits to keep coming. Adopting new technology, improving the organization's delivery of IT services, and other technology-related changes across the organization require engaging people, adapting processes and aiming for continual improvements. Successful IT transformation is a sum of many factors, which are considered during the planning stage.
Beginning with the 90-day plan
The first 90 days are crucial, allowing organizations to reflect internally, determine priority areas and build the transformation roadmap. While an IT transformation doesn't have to include digitization strategies, it offers organizations the opportunity to examine their digital maturity.
What makes the 90-day plan an effective tool in IT transformation?
There are certain critical success factors that are differentiating elements between organizations with successful transformation efforts and those that failed in their efforts. The four primary factors that contribute to a successful transformation in any organization are found to be the following.
Holistic
The first and most important factor that decides if an organization will succeed or fail in its attempt to carry out a company-wide IT transformation is whether all aspects of the business have been covered. Successful companies have always analyzed each and every aspect of their business when considering a transformation. No business function, irrespective of how big or small it is, has been neglected or overlooked. That is the first thing successful IT transformation needs – a holistic approach to the change that is desired.
Minimum disruption
Companies that have carried out transformation successfully are known to manage their operations efficiently so that no ongoing work is stalled or slowed down. The transformation planning and execution is carried out in parallell with the regular, day-to-day functions minimizing the down time and disruptions caused by the transformation efforts.
Integrating different functions
Successful transformation processes are also found to integrate the various business process and functions so that they do not work as separate streams but contribute together towards the common goals. This also helps in sharing of knowledge across boundaries and breaking down the silos that are formed as a result of segmentation within the organization.
Complete commitment at all levels
Organizations that have succeeded in carrying out transformation effectively have the complete commitment of their employees at all levels. Everyone is invested in the effort and understands the need for change. But most importantly, they have complete buy-in at the executive level. For successful transformation, the top level must be fully involved in the effort. Without buy-in at the top, transformation may not even be possible, as making decisions and getting approvals becomes a major challenge.
The 90-day plan for IT transformation covers all of these keys to success. It embraces all the critical success factors that are necessary for making the IT transformation effort successful.
The 90-day plan is inclusive, involving people from all levels of the organization and from different functional areas. This helps give a wide and holistic perspective of the organization and the underlying issues.
The 90-day plan also requires buy-in from all the key people and leaders within the organization, creating a solid support system for the transformation effort. Involving people from all levels and departments, reduces the resistance to change that the transformation leader would otherwise have to face.
As more people are actively involved, they understand the purpose of the IT transformation and realize how it is going to impact their personal growth in the organization as well. Including all the people in the transformation effort also breaks down many barriers to communication and information flow that previously existed. Skills and know-how will travel across borders in the organization and create more experienced change managers and leaders, who can take on more such roles in the future.
The different phases of the 90-day plan are discussed in Theory and Communication portion of the manual.
Examining whether the organizational structure is conducive to change
An organizational structure is a system that defines the hierarchy within an organization. It identifies each job, each function and the reporting function within the organization. Based on this information, a structure is formed to show how the organization operates.
An organizational chart is a broad visual representation of the organizational structure, indicating the following:
• The organization's major departments or positions
• The way different positions are grouped into specific units
• Reporting relationships from the higher to the lower levels
• Official communication channels
The chain of command is the line of authority linking employees with organizational positions at the highest levels through managerial positions at each successive layer in between. Most organizations have a defined chain of command, a concept that derives from the classical management viewpoint of unity of command and scalar principle.
Unity of command states that an employee should have only one boss or supervisor. It is a feature of the organizational structure of many companies, barring those that have a matrixed structure, as discussed further.
The scalar principle states that a clear line of authority should extend from the individual holding the ultimate authority at the top to every individual in the organization. That means every individual must be able to identify their boss and trace the line of authority across the organization to the position residing at the highest level.
Organizational structure and IT transformation
IT transformation can be let down by an unsupportive organizational structure. The main obstacle for the failure or poor progress of digital transformation is unprepared organization (Gupta, 2018). Rigidity, silo structure, poor communication and bulk of formalization and rules can slow down the entire organization (De Smet & Gagnon, 2018).
When designing an organizational structure that supports IT transformation, leaders should consider the following issues (Schreckling & Steiger, 2017):
• Are digital initiatives established in separate units or are they integrated into the entire organization?
• How do organizational units coordinate on digital initiatives?
• What new roles must be created in the organization to work effectively with the new technologies?
• What is the training required to enable employees to use the new technologies in their processes and activities?
• How to set up performance measurement systems, key performance indicators, compensation plans and incentives to improve digital transformation?
Building blocks of organizational structure
A company's structure is made up of four elements or building blocks: centralization, formalization, hierarchical levels and departmentalization.
Centralization is the extent to which decision-making authority is concentrated at the higher levels of the organization. In a centralized organization, managers and CEOs make many of the important decisions. In a decentralized organization, problem-solving and decision-making happens at the lower levels by employees.
Formalization is the extent to which organizational rules, job descriptions and policies are articulated and codified. Its goal is to control employee behaviors, making them more predictable. On the positive side, employees can regulate their behaviors to the expected standards by referring to their company's handbook and procedure manual. The disadvantage of strictly adhering to prescribed behavior is that it can stifle creative thinking and innovation. Excessive formalization has also been shown to adversely affect employee motivation and job satisfaction.
Formalizing rules and guidelines is helpful in service industries, where customer-facing teams must handle customer complaints in an appropriate way. That said, manuals and handbooks don't always have all the answers. Moreover, employees are bound by strict rules and have little flexibility to frame other acceptable, perhaps even better, responses.
Organizations operate at different hierarchical levels. In a tall structure, there are many levels of management between frontline employees and top-level leaders. A flat structure is characterized by fewer layers. The span of control, the number of employees that report to a manager, is smaller for the tall structure. Higher-ups oversee fewer people below them, which allows them more opportunities for supervising and controlling employees. Managers in companies with a flat structure have a wider span of control. Consequently, they're unable to supervise employees closely. Employees enjoy greater levels of freedom and action, which may have a positive influence on job satisfaction. Drawbacks include the need for employees to be self-reliant and a greater ambiguity around roles.
Departmentalization, the process of grouping activities into different departments, can be based on function, or the division may be related to the company's products, services, customers or geographical location.
Big organizations may favor departmentalization based on product or service line as it allows functional managers to supervise work groups in each division. Geographic departmentalization is generally adopted when marketing and operations activities are widely dispersed, or customer needs and tastes vary according to geographical locations. When the organization's customers can be grouped into several categories based on distinct needs, a preference for departmentalization according to customer groups can be seen.
A functional structure comprises separate departments for marketing, finance, human resources, manufacturing and so on. A divisional structure creates separate units that handle a unique product, service, type of client, and each has different departments based on specific functions, essentially replicating roles in the functional model. This is discussed in detail further on.
Depending on how the four structures are arranged, two configurations of organizational structures can be noted: mechanistic and organic.
A mechanistic configuration is characterized by high levels of formalization and centralization. An organization with this configuration is rigid and resists change, which can make IT transformation or any major overhaul difficult. The structure can also prove to be an impediment to innovation, while reducing individual autonomy and self-determination. Big efficiency gains are possible with the mechanistic configuration, making it suitable when the organization is aiming to boost efficiency and lower costs.
An organic configuration, commonly seen in small companies and start-ups, decentralizes decision-making and does not formalize job roles and descriptions to the degree of the mechanistic structure. Communication is open and fluid. Employees have the flexibility to shift between roles that match their expertise or where they're required based on organizational needs. They are self-reliant and accountable for their own actions. An organic structure is associated with innovation, entrepreneurial behavior, and higher levels of job satisfaction.
Types of organizational structures
There are different types of organizational structures, each with their advantages and disadvantages.
A functional organizational structure is based on creating groups based on skill and function. For example, a technology company may have an IT department that supports the organization's technology needs, and a marketing department that markets the company's products to its target audience. Each department is led by a director who reports to an executive at a higher level in the organizational hierarchy. Apple Inc. has a functional structure organized around functions such as design, product marketing, operations, software engineering, hardware engineering and hardware technologies.
Structuring an organization based on specific functions is disadvantageous from the perspective of inter-departmental collaboration. Employees in each function tend to view the company from the lens of their specific job function and fail to understand the full extent of the contributions of other departments. This can prove problematic when teams from different departments must work together in achieving IT transformation.
A company with a divisional organizational structure has different divisions that control their own resources and budget. Each division operates as a separate company and is led by one or two executives who report to the CEO or upper-level management of the parent company. As decision-making occurs at the divisional level, it can be quicker and smoother than filtering its way through at the top levels. On the flip side, this structure creates barriers between employees working in the same function in different divisions. McDonald's Corporation has a divisional structure, where each division handles a specific operational area. The elements of its organizational structure include global hierarchy (CEO controls all business areas globally), performance-based divisions and function-based groups (corporate operations have human resources and supply chain sustainability groups).
A matrix organizational structure is a combination of the divisional and functional structures. The advantage of this hybrid model is that it allows specialized staff and equipment to be shared as required and avoids the duplication of functions as seen in divisional structure. Functional departments develop and solidify functional expertise, while cross-functional project groups broaden perspectives and enable knowledge transfer. The downside to the matrix structure is that employees report to two or more bosses, which can lead to confusions and conflict. If the company doesn't set priorities effectively, employees may be unclear about their role and feel that they're simply being shifted from one project to another. Caterpillar Inc, Nike, Phillips, Starbucks and Texas Instruments follow a matrix organizational structure.
For better collaboration and faster innovation, companies may adopt a flatter structure that still retains a hierarchy. Employees can suggest new ideas and upon approval, form teams to move forward with the idea. Adobe, Google and LinkedIn follow such a flatarchy structure. They have internal innovation incubators where employees can develop their ideas to create new products or services. Employees are grouped and regrouped to develop their ideas with greater autonomy and lesser bureaucracy.
A holacratic organizational structure is characterized by distributed decision-making and little hierarchy. Employees have the flexibility to move between roles and teams, and everyone gets the opportunity to work on what they do best. It is apt for start-ups and small companies, and unsuitable for organizations with thousands of employees. Some aspects of a holacracy can be utilized by a large organization to ease rigidity and give employees flexibility to try different roles.
Holacracy gained attention for its potential to speed up decision-making but it isn't without faults. Disagreements on the levels of interdependence and inter-relationships in this set-up can lead to delayed decision-making. David Allen Company, Zappos and Valve Corporation use holacracy. At video game software maker Valve Corporation, employees have the flexibility to work on any product they want, but they must also take ownership of that product and responsibility for any mistakes they make.
---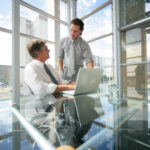 Goals for IT transformation
The 90-day plan for the IT transformation of an organization provides a framework for the implementation of the transformation. To create this framework, you must first know what the organization aims to get out of this transformation effort. That is why setting the mission and the goals for the transformation project is extremely crucial at this stage.
One of the main reasons why the implementation of digital transformation in an organization is not successful is that there is a rift between the overall vision that the transformation leaders have and the actual plan. The transformation plan is usually outcome-oriented and based on the organization's capabilities. The vision, on the other hand, may sometimes be over-ambitious. As a result, the plan that is created is unable to help achieve the big picture vision that the organization has for the IT transformation initiative.
This rift is usually caused because of one critical missing link – the lack of realistic measurable goals. During the 90-day planning phase, goal setting is one of the key activities that the transformation leaders need to undertake in consultation with the teams. It is essential to have a set of measurable, and achievable, objectives for the transformation. These measurable objectives help to turn the transformation strategy into a series of actionable steps that can help achieve the overall vision.
Why is it important to focus on the organization's capabilities?
Recognizing the need for transformation is in itself a big step towards change. But an even bigger challenge lies ahead when you are trying to set the objectives for the transformation. That is deciding what to change and how to change. Transformation leaders often struggle with deciding which aspects of the business need to change the most and how to weigh their options. This is crucial because these are the things that will determine the objectives of the transformation initiative.
Transformation leaders need to consciously focus on the right targets for change rather than trying to change everything at once. They have to break the business down into smaller functions and decide which ones are in dire need of change. This is what makes a good transformation strategy for the long run.
To make this decision easier, it is important to remember that business capabilities have a very crucial role to play here. It is useless to set big goals for the digital transformation initiative if the organization cannot provide what it needs for those changes to be implemented. Focusing on the organization's capabilities can help identify all the tools and support that are available to achieve the outcomes and overall vision that you seek. It can also help find out what is missing and how these gaps in capabilities can be filled. A holistic view of the organization is necessary to ensure that the transformation effort adds value and is not a half-baked attempt.
What is the purpose and importance of a vision in IT transformation?
Creating a big picture or a vision for the IT transformation initiative is usually the job of the leadership. In fact, one important skill that sets good leadership apart from average ones is their ability to inspire their employees to work collectively towards a common goal, or a vision. Employees develop inertia working with legacy systems and following the same processes and policies for years. To bring them out of their inertia and urge them to adapt to change, pick up new skills and move on to newer technology, the leadership must give them something to strive toward.
These lofty ambitions that the leadership sets give them the promise of a better future for the organization and their own growth. This drive is crucial to make employees ready for the transformation and minimize resistance. Poor leadership usually struggles to bring people together and channel or focus their energy toward a common goal.
The organization's vision plays an important role in bringing everyone together under the leadership's supervision. The vision describes what the organization hopes to be like in the future. A well-defined vision clearly translates the organization's ambitions and is representative of its commitment to perform better.
What is the purpose of a mission statement in IT transformation?
While the vision statement of the IT transformation initiative describes what the organization aims to become in the future, the mission statement explains why the transformation is necessary and what is its role in the company's growth.
A well-formed mission statement helps answer some fundamental questions about the IT transformation effort, such as "what is the need for transformation?" or "how the transformation will help the company perform better?"
Like the vision statement, the mission statement of the IT transformation initiative should also be formed in consultation with key stakeholders of the company, including employees, customers, suppliers, and others. Involving everyone in the setting up of the mission statement will help them understand why they should support the transformation and how this digital transformation will help the business.
One good example of an organization's mission statement is Google's mission statement. Google's mission statement is "to organize the world's information and make it universally accessible and useful". This clearly states how the company is adding value for its consumers and how it hopes to impact society. An IT transformation's mission statement will be no different.
Let us consider a simple example of a digital transformation mission statement. An IT transformation initiative's mission could be "to drive productivity, innovation, and growth in a global market with ever-increasing competition". This is just an example of how the mission statement can look. Depending on your organization's needs and goals, the statement can change.
To give you a general idea, the mission of digital transformation would usually be:
• To make new technology easily accessible at all levels in the organization
• To make the implementation of new technology scalable and reliable
• To support the various business functions and improve productivity
• To reduce the amount of repetitive and non-value adding tasks and utilizing the human resource better
• To help people develop new skills and adopt new technology faster
• To gain a competitive edge by adopting the latest, best-in-class technologies
• To optimize the business processes and improve competencies
• To provide better service to customers
• To improve collaboration within the organization and across departments
These are just some quick ideas but there's much more that digital transformation can do. The mission statement of the IT transformation should not focus on the monetary gains that the transformation can bring. It should rather focus on how the transformation can impact the lives of the people associated with the company, be it employees, customers, or society as a whole. It should convey how the transformation will improve people's experiences.
A strong mission statement is extremely important to drive home business case for the IT transformation and just like the vision statement, it should be communicated and propagated across the entire organization at all levels.
What will it involve and how long will it take?
The plan will contain specific points on how the expected outcomes are to be achieved. A new model for purchasing IT services can include the creation of a service catalog and cost transparency. The IT service to be made available to each department will be uploaded in an online service catalog. The costs, features and value will be mentioned for each service. Relevant decision-makers will be empowered to make decisions on short-term purchases and long-term investments.
For an organization-wide IT plan, the cost of deploying the underlying technologies will be spread across services and customers. The amount associated with each service or customer groups can be correctly associated, ensuring cost transparency.
Changing how IT is delivered across the organization will involve various aspects, including infrastructure, governance and service level agreements. SLAs can be formalized to indicate the measurable level of features and quality that each IT service will be expected to deliver. Some IT services may require upgrades to the current infrastructure or potentially outsourcing infrastructure services (e.g. infrastructure as a service, IaaS). An external vendor who can best meet the need for infrastructure modernization may be identified. The plan will also present ideas on creating a governance model and accountability to ensure a continual flow of information that allows informed decision-making about future investments.
Examples of IT modernization
IT modernization can occur in different ways. It can involve replacing the organization's current enterprise resource planning (ERP) system with a new one that aligns better to strategic goals. Maybe the company is confident that moving from on-premise ERP systems – which are preferred for stringent regulatory and compliant environments – to a hybrid system can provide the benefits of on-premise and cloud solutions.
If the goal is legacy system modernization, Gartner suggests considering six drivers: business fit, business value, agility, cost, complexity and risk. Modernization options include deploying application components to a different infrastructure without modifying its code, features or functions; migrating to a new runtime platform and making minimal changes to the code; or altering the code and shifting it to a new application architecture to leverage new and better capabilities.
Capital One, for example, began exploring a move to the cloud as early as 2013, and in 2016, struck a deal with Amazon Web Services to migrate their obsolete applications to the cloud. Deutsche Bank announced a USD$1.1 billion program to pare down their 45 different operating systems to four by 2020. Goldman Sachs launched fintech subsidiary Marcus in 2016 to make consumer loans but has since expanded into new products and services.
When is IT transformation successful?
Businesses that fail to transform may lose their competitiveness or even fail to exist in the long run
Change is impelled by many factors, including:
– Technological advancements, which create opportunities to improve the business and increase value for the customer.
– Poising the company as an attractive acquisition target to gain access to capital, capabilities, systems, social capital and so on.
– Prospects of fast growth in a promising or sunshine industry, which can be achieved by improving products/services, or launching new offerings.
Change is compelled by external forces and internal requirements, including:
– High operational or technology maintenance costs
– Weak business growth or declining revenue
– Rising customer expectations
– A change in political climate
The success of IT transformation depends on certain factors:
Right timing
Many organizations put off transformation until their feet are held to the fire as a result of weak revenue, customer dissatisfaction or new, aggressive competitors. Change then becomes a priority, and perhaps more stressful as the board will want to see results from it quickly. Determining what must be done takes time, so it is helpful to proactively recognize when change is needed and plan for it before the damage has occurred.
Integrated approach
As discussed previously, an effective integration of people, processes, systems and data is necessary to change organizational design and make the necessary system integrations in complex operational environments. Looking at all parts as a whole can be helpful to make big strides and avoid unnecessary work or micromanagement.
Planning bandwidth
As the transformation will occur alongside regular operations, allocating the bandwidth needed to execute strategies while simultaneously running the business requires careful consideration. If the required human resources are unable to split their focus between core operational tasks and change-related tasks, additional capacity can be brought in. These interim executives must have the expertise and soft skills to empower and lead teams.
An understanding of internal capabilities
Does leadership have all the skills needed for the transformation? More and more, hiring strategies are including transformation skills to judge executives' capability to lead change. If an assessment reveals gaps in capabilities that could potentially affect the success of the transformation, then hiring for the requisite skills is an option.
A clear vision
One of the crucial aspects of organizational transformation is generating consensus among all stakeholders on the strategy and mission of the change strategy. Setting a clear vision and planning strategic change communication in advance can help limit resistance and unite everyone around the big picture.
---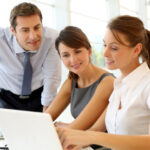 Focusing on the Most Important Activities
IT transformation in an organization requires focusing on all aspects of the business. No department or process can be left out of the transformation effort. But when you are undertaking a transformation initiative on such a large scale, it is easy to get overwhelmed and lose sight of the priorities. There are several tasks that need to be completed for carrying out the transformation successfully. All of these tasks have to be undertaken, but there may be exceptions and planning of these activities is equally essential.
Digital tools that organizations can consider include:
Project management tools
A good project management tool can help employees be more productive and improve collaboration among teams. It reduces the pressure on the project manager as a lot of the trivial tasks can be managed through the platform itself. Data and files are accessible to everyone with permission and so sharing of information becomes seamless. Project management tools can significantly reduce the time required to complete a project.
Time tracking tools
Time tracking tools can help keep track of deadlines. They can help measure every team member's performance with respect to the time they take to complete assigned tasks. If you are using a project management tool, though, a time tracking tool may be unnecessary as the same functionalities are usually available in most of the good project management tools.
Customer relationship management tools
A customer relationship management tool or CRM tool is absolutely essential for most businesses. Since customer experience is such an important aspect of the digital transformation initiative, using a CRM tool can be the best bet here. The CRM tools can help store customer data, lead information, identify sales opportunities, manage service issues, and even help with marketing campaigns. With a CRM tool, information on customer interaction is accessible to anyone who needs it within the organization to improve service quality and customer experience.
Social media management tool
Social media is an important marketing and publicity channel today. Having a digital solution to manage social media marketing campaigns is essential for most companies. These tools can help automate posting on social media as well as recommend best practices and keep track of trends to improve the marketing campaigns.
These are just some examples of essential tools that every organization may need. There are many other options to explore and this is best done during the planning stage itself.
When a large-scale IT change strategy is on the cards, there is a tendency to leave out a critical success driver from consideration – assessing the skills and mindsets needed to drive the transformation. Organizations that perform this assessment are six times more likely to meet their goals from the transformation initiative. The assessment is discussed below:
Using a three-step process to evaluate skillsets for the change strategy
1. The organization should consult experienced change leaders and functional experts to identify the skills most important to continuous technology transformation that generates value but is also in short supply.
2. The next step is evaluating the current skillset using benchmarking, performance assessment and observational assessment. A review of the employee value proposition against competitors' is also a part of the process.
3. Finally, the organization should prioritize the acquisition of the requisite skills. The gap can be plugged by upskilling existing talent, recruiting new talent or outsourcing the work to expert talent.
Gaining an understanding of the prevailing employee mindset
The organization has the opportunity to understand the underlying mindsets and subconscious in different ways. One is via interviews with teams. Qualitative data analysis is another option.
Once the root causes of these mindsets are identified, the next step is determining how to reframe the beliefs and options that can help employees make better behavioral choices. After listing the prioritized mindset shifts and corresponding behaviors, the organization should identify the skillsets required to bring about a change in the mindsets.
Assessing the competition
Competitor assessment is an essential step for building a successful brand. Insights gained from a competitor assessment can help businesses identify strengths and weaknesses that relate to brand awareness, brand health, content strategy, community management, and so much more.
There are many benefits of competitor assessment, including:
1. Developing your unique selling proposition
Besides helping to outperform competitors, competitor assessment can also help businesses identify the unique value propositions of their products. Businesses can understand what makes their product or products different from that of the competitors, which can positively influence future marketing decisions.
You can do this by comparing products, services, integrations, and pretty much anything else that your business can leverage over your competitors.
2. Improving your products and services
As your business grows, so do your customer's needs and expectations. How do you anticipate these needs? One way to do this is to analyze your own customer reviews and that of your competition. The feedback you gather from the reviews can help you tap into the market gaps and anticipate your customer's needs and expectations. It can also give you valuable insight into your competitor's pending improvements.
Competitor assessment can help businesses learn what's missing in the competitor's products through client reviews. Adding those features to one's products can help businesses grab a larger market share. You can also create an entirely new product category by identifying the gaps between what your competitors offer and what the customers need.
Competitor assessment can also be a useful tool to identify market segments that your competitors do not serve.
3. Establish a benchmark
Competitor assessment analyzes historical data to understand how customers view your business and that of your competitors. It can help set a benchmark proving a better understanding of your business' growth and scale. By understanding your brand's past and present, you can identify areas where improvements can be made for increased ROI.
4. Identify areas of opportunities
Competitor assessment can help identify what the competitors are doing that's working in their favor. Such information can be vital for staying relevant and ensuring that the products and marketing campaigns are outdoing industry standards.
Competitor assessment can also be a valuable tool to help identify areas of opportunities in the marketplace. It can help identify where the competitors are falling short and test out new, unique marketing strategies that have not been taken advantage of.
5. Identify gaps in Hiring and R&D
By understanding who the competition is hiring, you get insight into what upcoming trends your competitors are anticipating. You also get an idea of their work culture, brand values, and other important aspects that determine customers' brand loyalty.
A good place to start would be job sites, press releases, and various job review sites available on the internet.
6. Discover potential threats
Competitor assessment is dynamic in nature and allows you to update and chart challenges that your competitors may be facing in the current market. An understanding of these challenges can help you anticipate potential threats, market changes and be better prepared to tackle them.
What to include in your competitor assessment framework?
Competitor assessment should include the following factors:
1. Business and company metrics
i) Company overview
Competitor assessment should include basic information about the competitors, including details about the CEO and other key people, the number of employees, and company locations. You can start by looking up the competitor's website for such information. The company's LinkedIn profile can also prove quite helpful in this regard.
A look into the competitor's job openings can also provide valuable insight into who they are hiring, and which teams are being expanded. It can also help businesses figure out what steps the competitors are taking product and marketing-wise. Knowing about the job openings can provide a lot of information about where the competition is going with their business.
Looking into your competitor's websites and social media profiles can also give you an understanding of their corporate culture.
ii) Funding
Businesses that are planning to raise capital themselves can benefit a lot from knowing when, how much, and from whom their competitors have received their funding. It can be an excellent way of figuring out how much funding you can expect to get.
Also, venture capitalists refrain from investing in multiple companies in the same category for fear of cannibalizing their investment. When you look through your competitor's funding history, look for a VC whose name is missing from the list. You can approach that VC with an offer of investing in your company, thus, acquiring the necessary capital required for your business.
iii) Revenue and customers
Businesses should pay special attention to the number of customers and revenue of the competitors. However, finding this information may be easier said than done. Keeping an eye on the competitor's interviews and conference presentations may help figure out this information. Another way to estimate the revenue information is to look at the number of employees the competitor has.
2. Product
i) Product features
Understanding the competitor's products and their key features can help understand the core of the competitor's business.
ii) Pricing
Understanding the competitor's pricing structure can also help businesses make informed sales and marketing decisions. By understanding the pricing structure, businesses may keep their pricing competitive to attract more customers.
Understanding the competitor's pricing structure may sometimes help you uncover a market segment that is not fully served by your competitor's plans.
iii) Perks
Understanding if the competitors offer any perks or complementary products can also help businesses design their marketing strategies accordingly. Offering a free trial or providing access to free tools can help acquire more customers and create better customer engagement.
3. Customers and awareness
A very big step in assessing the competition is looking at what their customers have to say about them. Businesses should look at:
i) Share of voice
Measuring the market share of each competitor may not be possible. However, one could look at the Share of Voice, that is, the volume of mentions the competitors get on social media and the internet compared to each other.
ii) Sentiment
Looking at the volume of mentions is not enough. Businesses must also look at the sentiment behind these mentions to get the true picture behind the level of awareness the competitor has.
iii) Key topics
Understanding the key topics behind your competitor's mentions can provide insight into the competitor's business. Knowing what customers love and hate about their products can help businesses improve their products and marketing campaigns.
iv) Geography
When looking at competitor's mentions on the internet and social media, it is also important to look at the geography of these mentions. Businesses can, thus, understand the markets that their competitor is focusing on the most and maybe find a market that is not yet saturated.
4. Marketing
i) Search Engine Optimization (SEO)
Two of the most important things to look out for in the competition from an SEO perspective, are their keywords and backlinks. Keywords give a solid idea about the search terms that bring them traffic and sales, and backlinks show the authoritative websites that may be relevant to your business too.
ii) Social media
Analyzing how the competitors are doing on social media can provide valuable insight that can help you design better and improved digital marketing campaigns. Knowing the number of followers they have, and the kind of engagement their social media posts get, can help you design better marketing strategies.
iii) Advertising
Understanding the competitor's ad strategy can also be a great way to ensure that you create effective ad campaigns.
iv) Influencers and other partners
Exploring the partnerships your competitors have, the influencers that endorse their products, and the media platforms they work on, can help craft better marketing strategies.
v) Content marketing
Businesses should understand if content is part of the competitor's strategy. If it is, then it may be prudent to analyze their blogs and other social media posts to understand the level of customer engagement.
vi) Customer acquisition
If the competitors have an affiliate program or a referral strategy, your business may want to implement the same to acquire more customers. Similarly, you may also be able to identify other unique ways that the competition acquires customers, then evaluate whether it is feasible for your business.
vii) Sales
Analyzing the sales strategy of the competitors can help your business improve yours. Identifying the weaknesses in their sales strategy may help you improve yours, and you may also implement their best practices.
viii) Customer service
Good customer service is extremely important to the success of any business. Hence, when doing a competitor assessment, it is important to understand the level of customer service the competition offers, and on which channels they provide support. Customer service is an area where new or small businesses can capitalize on to earn more customers.
---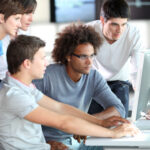 Leveraging Best Practices
The organization must be aware of the standards of digital technology in its industry and know where it stands with respect to these standards. The easiest way to know where an organization stands is by comparing its processes and systems with the industry's best. This is where benchmarking comes into use.
What is benchmarking?
Benchmarking is a process of continuously comparing the business processes and systems of an organization to the best practices within the industry and those of other industries as well. This comparison is usually done based on certain performance metrics such as quality, cost, or time.
Benchmarking in an IT transformation initiative helps an enterprise identify the gaps and faults in the transformation strategy or its implementation. Organizations can benchmark their digital transformation practices, comparing them with those of other organizations that show best-in-class capabilities within the industry or across industries. The more mature an organization is, the more it needs to look beyond its parent industry to find innovative companies for benchmarking.
The first step in benchmarking is identification of the goals and understanding the desired capabilities that the organization wants to achieve. Once these are known, the organization can then assess how far they have been able to deliver these capabilities or goals in comparison with the industry's best.
Different benchmarking methods
There are different approaches to benchmarking as well. It is not always necessary that the comparison with best practices has to be done with another organization or another industry. Depending on the scale and requirement, benchmarking may be done, internally or it may be done for one particular function instead of a company-wide comparison.
The benchmarking approach can be classified into six basic types:
• Internal benchmarking
• External benchmarking
• Competitive benchmarking
• Functional benchmarking
• Performance benchmarking
• Strategic benchmarking
It is important to understand when and how each of these types of benchmarking approaches can be employed.
Internal benchmarking
Benchmarking may be done within the organization itself. In every organization, there are some processes that are being carried out more efficiently than others. Internal benchmarking helps you compare your processes and tasks to the best practices within your organization itself. In internal benchmarking, you compare the performance metrics of two comparable processes or tasks. Their KPIs are assessed and compared to see where the process under scrutiny stands with respect to the benchmarking process.
Internal benchmarking is particularly effective when you are trying to bring all your processes and systems up to the same standards as your best practices within the company. It helps in bringing uniformity in the system across the organization and establishes consistency of performance. Internal benchmarking ensures that all departments are running at their best possible capacity and at par with the organizational standards.
Internal benchmarking, in fact, starts as soon as you set certain standards of performance for your business. This level of performance is the benchmark to which the company aims to adhere.
External benchmarking
External benchmarking, as the name suggests, is the process of comparing the process of an organization to the best practices of a competitor or other organizations. External benchmarking may not always be as straightforward and simple as internal benchmarking. It requires access to industry data or the data of a particular company, which may not be easily available. The organization you are using as the benchmark must agree to share the data with you.
For most of the important projects and processes in an organization, external benchmarking is more useful. External benchmarking gives you an idea of where your company stands in the wider market or in comparison to other enterprises. It can help identify some crucial areas of weakness that need to be addressed in order to meet the industry standards.
Competitive benchmarking
In competitive benchmarking, you focus on comparing your systems and processes only to those of your competitors. Comparing the metrics with those of competitors helps visualize where the organization stands in the competition and what needs to be improved to gain an advantage over the others.
Competitive benchmarking can tell you exactly what a competitor is doing right that is bringing them success or why customers prefer their business over others.
Functional benchmarking
Functional benchmarking compares a particular business function across a number of organizations in the same or similar industries. In this type of benchmarking, you do not compare all the business processes throughout the organization but focus on a single function and try to improve it to meet industry standards.
Performance benchmarking
This type of benchmarking is related to the business' performance. The metrics and KPIs associated with business performance are continuously compared over time to see how they have changed from the past outcomes to the current state. Performance benchmarking can reveal if the company's performance has improved over time or if there is stagnation in its growth.
Performance benchmarking is focused on improving the key business functions in your organization over time as benchmarks are continuously raised.
Strategic benchmarking
Strategic benchmarking focuses on comparing the strategies used by different organizations. In this approach, you compare your business strategy, or say transformation strategy, with those of other organizations that have been successful in their attempts. It tells you what kind of strategies successful companies have applied, and how close or how far your strategies are from theirs.
It helps you to learn what works to achieve success. This kind of benchmarking is particularly useful for new ventures, start-ups, or even for established businesses trying to make a transformation.
Working out the details
Every business transformation process needs a detailed and comprehensive plan of action. The detailed plan that you create will be the digital transformation roadmap that will help you drive change more effectively and in a more coordinated manner. No matter how small a company is or whether it is a multi-national organization, the importance of a detailed roadmap is all the same in the case of an IT transformation initiative.
Having a detailed plan for your digital transformation initiative ensures that you reach your goals sooner without having to go back and forth too many times incurring extra costs and wasting resources. It is also extremely essential to give you a competitive advantage in this rapidly changing digital landscape as a faster, more effective transformation means faster delivery of value to the customer. Every single day an organization has to wait before successfully implementing its digital transformation effort, it falls behind the competition. A detailed plan or roadmap can reduce the number of hurdles in the way to digital transformation.
Some important aspects to focus on when creating a detailed transformation plan
We cannot emphasize enough that IT transformation is not just about technology changes in an organization. It covers a number of other areas of business which should be taken into consideration when creating the detailed transformation plan.
• Looking at digital transformation as an integrated and connected effort
The first important factor to consider when making your detailed digital transformation plan is that the digital transformation effort is a connected effort covering a number of important business areas. Some of the common business areas that the transformation plan should include are:
Business functions
The IT transformation is going to impact several different business functions including operations, marketing, customer service, human resources, finance, administration, and more. The detailed transformation plan should cover all such critical business functions.
Business processes
Business processes are made up of one or more connected business operations or activities that together lead to a specific business goal. IT transformation focuses on business process optimization and automation through the use of automation technologies and tools. The detailed business plan must, therefore, pay attention to business process management as another important area impacted by digital transformation.
Business ecosystem
The ecosystem of a business involves all the people and stakeholders associated with it as well as other factors affecting it such as market conditions, regulatory changes, etc. It is inevitable that the business ecosystem will be impacted by digital transformation. Because the business ecosystem is highly dynamic, it must be monitored regularly to identify any impacts to transformation efforts. The detailed plan must take this into account.
Business model
Shifting to a digital or IT-driven environment may change how the business functions considerably. It might change the market approach, the value proposition of the business, the way the business views profit, its impact on the customers, and much more. The business model is a very crucial aspect of the IT transformation effort and the transformation plan has to concentrate on it in order to understand how it may change and how to make that change for the better.
Asset management
Digital transformation deals with all kinds of business assets, but it is the less tangible or even intangible assets that are of greater importance in this initiative. These are assets such as customer experience or customer data or market information. These assets are at the heart of a digital transformation process and they need to be treated as real and valuable assets in the detailed transformation plan.
Organizational culture
Organizational culture plays an important role in IT transformation. The detailed business plan must evaluate the current culture and define how to make the organizational culture more customer-centric and agile. It should also put forth ways of breaking down silos and encouraging collaboration. It should define the role of the leadership and suggest cultural changes that can make the organization more proactive and future-proof.
Approach towards the people involved
The digital transformation process involves several people working in close collaboration with the transformation team. From employees to partners to the customers, everyone is in some way associated with the transformation process. The changing behaviors and demands of all the stakeholders must be taken into consideration in the detailed plan. The transformation plan should look at the human side of this initiative as well. Important changes like enhanced customer experience, employee satisfaction, or improved partner relationships are not always brought about by technology changes alone. The detailed plan should suggest ways to improve these dynamics through human interactions too. A separate organizational change management plan may be desirable to ensure a proper focus on changing culture, behaviors and attitudes.
This list is not exhaustive. There are more such factors, specific to individual businesses, that an integrated digital transformation approach should take into account. These factors also need to be included in the detailed transformation plan.
• Understanding disruption and its causes
The term 'disruption' is quite commonly used whenever we talk about digital transformation. But an organization first needs to understand what disruption actually means and the detailed plan must take into consideration the factors that may cause disruption.
Disruption, in the context of digital transformation, means that an organization's way of working or its ecosystem is challenged by new innovations in technology. They are challenged by new-age organizations that have mastered new digital skillsets and have come up with innovative business models and solutions that are likely to cause a shift in consumer behavior and expectations. Such disruption requires the organization to rethink and change its strategies and existing business model to stay competitive.
However, it is also important to understand that it is not always advancement in technology that causes disruption. There can be other factors inducing it too, that call for a digital transformation. The detailed plan must elaborate on which areas the organization should focus on to devise an effective strategy for change.
Some of the main causes of disruption include:
Innovations in technology
It is undeniable that technology-induced disruption is the most common disruption that organizations witness today. Technology is evolving faster than ever. But more than the technology itself, it is how that technology is being used by customers, competitors, partners, etc. that drives the need for a digital transformation. Many new technologies like Artificial Intelligence, IoT, Virtual Reality, Augmented Reality, blockchain and others have tremendous potential to cause disruption. But the effect is far more magnified when such technologies are combined to power new applications that can bring revolutionary changes.
Customer expectations and behavior
Customer behavior is constantly changing over the years. Quite often, technology may be an enabler or driver for shifts in customer expectations (generally increasing!). A great online shopping experience with Amazon raises consumer expectations for all other retail sites as well as business interactions. In other instances, technology is not the main driver. Customers expecting better interaction with a business across more than one channel is a demand that goes beyond the age of the internet. This has led many organizations to explore new ways of communicating with customers, which has driven IT transformations across industries. Digital transformation may, therefore, be an attempt to meet customer demands and stay ahead of the competition.
Inventions and innovations in various fields
Disruption may also be induced by innovations and inventions in other areas, apart from technology. There are new discoveries and inventions every day in the fields of science, business, environmental studies, etc. Some of these innovations may require organizations to reconsider their methods or ways of working. This gives rise to the need for new technology in an organization.
For instance, the growing concern over global warming is leading organizations to think of greener ways of operating. This is driving many businesses to shift from a paper-based system to a fully digital platform, thus reducing the consumption of paper. This is just one small example, but there are many such instances where innovation, discoveries, and inventions in various fields have driven an IT transformation in companies.
Changes in the business ecosystem
Every organization is part of a larger ecosystem that is controlled by many factors. The ecosystem can shift or change with changes in the economy, changes in demands from customers or partners, collaborations, changes in regulations, societal changes, geopolitical changes, and much more. A change in the business ecosystem may also be a cause of disruption and drive an IT transformation in an organization.
For example, the recent COVID-19 pandemic drove many businesses to adopt a digital-first approach to keep the businesses running as usual. Due to lockdowns around the world, people were required to work remotely from their homes.
Companies that did not have any remote working capabilities earlier had to quickly introduce new collaboration tools and shift to digital platforms. This a digital transformation induced by a change in the ecosystem.
---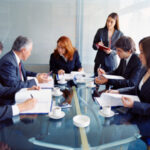 Executing the plan
Although the detailed transformation plan gives you a roadmap to follow, in practice there may be a number of challenges that cannot be predicted during the planning stage. The key to successful implementation lies in overcoming these challenges.
Implementation of the plan includes everything, from the successful integration of the chosen digital tools to bringing about changes in the organizational culture to adding more value to the processes. You will need to build capabilities to carry out implementation successfully. You will also need to identify implementation methods that ensure fast and efficient action.
Assess the user readiness and level of technology adoption in the organization
Before you can begin with the IT transformation, you must ensure that the organization is prepared to take on the task. Both the business and its people must be ready for the challenge ahead. One of the primary reasons why organizations fail in their digital transformation efforts is because they do not pay much attention to user readiness. Unless the people who will be using the new technology and tools are ready to support the change, it cannot have a positive outcome.
There can be various levels of technology adoption in the organization. Some departments may be using more advanced tools and applications than others. For them, it would be easier to adapt to the changes brought about by digital transformation since they are quite used to handling new technology. Some others may be far behind and technology adoption in these departments may require longer than usual. There may be individual differences too. Some people may be quick learners and can pick up new technology skills faster. They may not even require formal training but can learn on the job. Some others may struggle with learning technology and may need more handholding.
The organization has to do a gap analysis at the beginning of the transformation project to determine these differences and decide on measures to improve preparedness. The people in the organization who are at a more advanced level in terms of technology adoption can be chosen as the change enablers. They can help with the groundwork of transformation. They can also encourage late adopters of digital technology to learn and adapt to the change faster. Support mechanics like these will help mitigate the risks before you proceed with digital transformation and increase the ease of adoption.
Integrating feedback
Setting up a feedback mechanism enables the project team to refine the IT transformation plan. Studying feedback loops is extremely important for improving communication within an organization.
You can use feedback loop analysis to:
• Map out the existing communication channels within an organization.
It is important to understand what communication channels are already being used in the organization, their reason for use, and the frequency with which they are used. The feedback loop analysis helps management understand how and where to improve information flow both internally and externally.
• Gauge the strengths and weaknesses of these feedback loops.
It may not be possible for a business to manage every feedback loop. It is, thus, extremely important for management to understand which feedback loops are the most effective. It helps them determine which feedback mechanisms to invest in as a priority, and which of them need to be actively managed.
• Understand the major sources and uses of information.
Feedback loop analysis helps management understand which feedback mechanisms are the most appropriate in a particular situation. For instance, which is the best way to improve product knowledge among staff or to determine customer opinions on existing products.
• Inform clients' expectations for service delivery.
If an organization is to compete effectively, operations should be designed in a way to satisfy all stakeholders. You can greatly improve delivery mechanisms by understanding clients' expectations and preferences. Also, by analyzing the types of inquiries that clients have, an organization can build customer service around these issues.
• To develop new products.
Customer feedback is frequently used in product design. Businesses invest in customer-based research to develop a product concept and test it. The product is then further refined into a prototype before it is pilot-tested. Poor feedback at this stage can lead to poor product design, which may fail to meet industry standards and not move beyond the pilot stage.
• Create an effective communications strategy.
Feedback loop analysis plays a vital role in helping businesses understand the strengths and weaknesses of their internal and external communications. An effective communications strategy can only be built if businesses understand the positives and negatives of their existing communication structure.
Managing Risks
Risk management is one of the most effective tools leveraged by project managers to improve the likelihood of project success. Project risk analysis and management is a continuous process that may be started at any point in the life-cycle of a project. It should be continued till the costs of using it are greater than the potential benefits to be gained. As time progresses, the benefits of project risk analysis and management diminish. Hence, it is highly recommended that it be used in the early stages of any project.
There are five points in a project that could particularly benefit from project risk analysis and management.
– Feasibility study
This is perhaps the most flexible stage in a project. Changes can be quickly incorporated, which can reduce the risks, and that too at a low cost. It can also help businesses decide between various implementation options for the project.
– Sanction
The organization can use it to assess the risk exposure associated with the project and take the necessary steps to manage the risks. Quantitative analysis may help the business understand the chances of achieving the project objectives in terms of cost, time, and performance.
– Tendering
The contractor can use project risk analysis and management to ensure that all major risks have been identified. It can help him check his risk exposure or set his risk contingency.
– Post tender
The business can use it to ensure that all risks have been identified by the contractor and to evaluate the likelihood of the project objectives being achieved.
– At intervals during implementation
Project risk analysis and management increase the likelihood of project completion to cost and timescale if all risks are identified and appropriately managed as they occur. Project risk analysis and management is recommended when there are specific project targets to be met. It is also recommended for when there is a new, unexpected development in a project. It should also be done during all points of change in the lifecycle of a project.
Documenting the program
As IT transformation is a long-term effort and has several steps, documentation should be developed in a structured and focused way. Overall, the project documentation process comprises three activities: creating the documents; sharing, reviewing and approving the documents; saving and archiving the documents. They can be further broken down into steps that follow a logical order:
• Identify the need for transformation and operational assumptions behind the program.
• Capture information related to the need for transformation and operational assumptions.
• Organize information in such a way that stakeholders can reflect and learn about the process.
• Analyze information by examining common themes, trends and patterns.
• Place findings in the context of the project.
• Share information in a format and at a pace that is useful and comprehensible.
• Use the findings to improve the approach, strategy and adjust assumptions about IT transformation.
Key tasks
– Decide what to track and document
– Test assumption
– State the need for transformation/theory of change explicitly
– Define resources for process documentation roles
– Set expectations for documentation specialist/team
– Plan for participation and joint reflection
Documentation maintenance is an ongoing process. The administrator has the responsibility of ensuring that information is organized properly, removing duplicate content, and correcting file and folder names to follow the right naming conventions.
As a cross-functional endeavor, the IT transformation project will bring together ideas, expertise and feedback from different departments. To make the most of existing and available capabilities, the organization needs a solid 90-day plan setting out goals, roadmap, internal assessments, activities, feedback and documentation. The course manual 90-day plan provides actionable advice that organizations can use as they create a streamlined plan and set it in motion.
---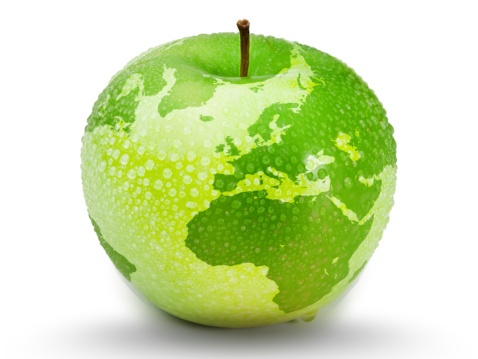 Curriculum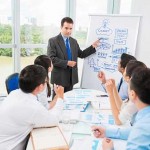 Leading IT Transformation – Workshop 1 – 90-day Plan
Theory and Communication
Review Organizational Structure
Set Mission and Goals
Plans and Timelines
Best Activities to Pursue
Competitor Assessment
Benchmark Best Practices
More Detailed Plans
Implement Plans
Feedback Loops
Improvements
Document Outcomes
---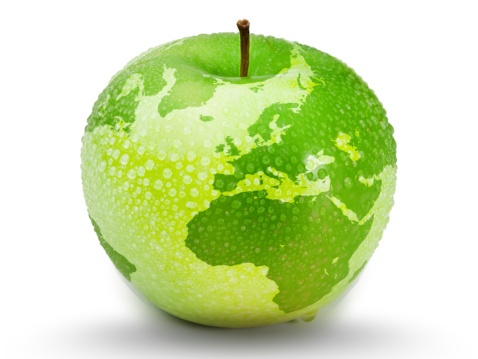 Distance Learning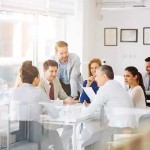 Introduction
Welcome to Appleton Greene and thank you for enrolling on the Leading IT Transformation corporate training program. You will be learning through our unique facilitation via distance-learning method, which will enable you to practically implement everything that you learn academically. The methods and materials used in your program have been designed and developed to ensure that you derive the maximum benefits and enjoyment possible. We hope that you find the program challenging and fun to do. However, if you have never been a distance-learner before, you may be experiencing some trepidation at the task before you. So we will get you started by giving you some basic information and guidance on how you can make the best use of the modules, how you should manage the materials and what you should be doing as you work through them. This guide is designed to point you in the right direction and help you to become an effective distance-learner. Take a few hours or so to study this guide and your guide to tutorial support for students, while making notes, before you start to study in earnest.
Study environment
You will need to locate a quiet and private place to study, preferably a room where you can easily be isolated from external disturbances or distractions. Make sure the room is well-lit and incorporates a relaxed, pleasant feel. If you can spoil yourself within your study environment, you will have much more of a chance to ensure that you are always in the right frame of mind when you do devote time to study. For example, a nice fire, the ability to play soft soothing background music, soft but effective lighting, perhaps a nice view if possible and a good size desk with a comfortable chair. Make sure that your family know when you are studying and understand your study rules. Your study environment is very important. The ideal situation, if at all possible, is to have a separate study, which can be devoted to you. If this is not possible then you will need to pay a lot more attention to developing and managing your study schedule, because it will affect other people as well as yourself. The better your study environment, the more productive you will be.
Study tools & rules
Try and make sure that your study tools are sufficient and in good working order. You will need to have access to a computer, scanner and printer, with access to the internet. You will need a very comfortable chair, which supports your lower back, and you will need a good filing system. It can be very frustrating if you are spending valuable study time trying to fix study tools that are unreliable, or unsuitable for the task. Make sure that your study tools are up to date. You will also need to consider some study rules. Some of these rules will apply to you and will be intended to help you to be more disciplined about when and how you study. This distance-learning guide will help you and after you have read it you can put some thought into what your study rules should be. You will also need to negotiate some study rules for your family, friends or anyone who lives with you. They too will need to be disciplined in order to ensure that they can support you while you study. It is important to ensure that your family and friends are an integral part of your study team. Having their support and encouragement can prove to be a crucial contribution to your successful completion of the program. Involve them in as much as you can.
Successful distance-learning
Distance-learners are freed from the necessity of attending regular classes or workshops, since they can study in their own way, at their own pace and for their own purposes. But unlike traditional internal training courses, it is the student's responsibility, with a distance-learning program, to ensure that they manage their own study contribution. This requires strong self-discipline and self-motivation skills and there must be a clear will to succeed. Those students who are used to managing themselves, are good at managing others and who enjoy working in isolation, are more likely to be good distance-learners. It is also important to be aware of the main reasons why you are studying and of the main objectives that you are hoping to achieve as a result. You will need to remind yourself of these objectives at times when you need to motivate yourself. Never lose sight of your long-term goals and your short-term objectives. There is nobody available here to pamper you, or to look after you, or to spoon-feed you with information, so you will need to find ways to encourage and appreciate yourself while you are studying. Make sure that you chart your study progress, so that you can be sure of your achievements and re-evaluate your goals and objectives regularly.
Self-assessment
Appleton Greene training programs are in all cases post-graduate programs. Consequently, you should already have obtained a business-related degree and be an experienced learner. You should therefore already be aware of your study strengths and weaknesses. For example, which time of the day are you at your most productive? Are you a lark or an owl? What study methods do you respond to the most? Are you a consistent learner? How do you discipline yourself? How do you ensure that you enjoy yourself while studying? It is important to understand yourself as a learner and so some self-assessment early on will be necessary if you are to apply yourself correctly. Perform a SWOT analysis on yourself as a student. List your internal strengths and weaknesses as a student and your external opportunities and threats. This will help you later on when you are creating a study plan. You can then incorporate features within your study plan that can ensure that you are playing to your strengths, while compensating for your weaknesses. You can also ensure that you make the most of your opportunities, while avoiding the potential threats to your success.
Accepting responsibility as a student
Training programs invariably require a significant investment, both in terms of what they cost and in the time that you need to contribute to study and the responsibility for successful completion of training programs rests entirely with the student. This is never more apparent than when a student is learning via distance-learning. Accepting responsibility as a student is an important step towards ensuring that you can successfully complete your training program. It is easy to instantly blame other people or factors when things go wrong. But the fact of the matter is that if a failure is your failure, then you have the power to do something about it, it is entirely in your own hands. If it is always someone else's failure, then you are powerless to do anything about it. All students study in entirely different ways, this is because we are all individuals and what is right for one student, is not necessarily right for another. In order to succeed, you will have to accept personal responsibility for finding a way to plan, implement and manage a personal study plan that works for you. If you do not succeed, you only have yourself to blame.
Planning
By far the most critical contribution to stress, is the feeling of not being in control. In the absence of planning we tend to be reactive and can stumble from pillar to post in the hope that things will turn out fine in the end. Invariably they don't! In order to be in control, we need to have firm ideas about how and when we want to do things. We also need to consider as many possible eventualities as we can, so that we are prepared for them when they happen. Prescriptive Change, is far easier to manage and control, than Emergent Change. The same is true with distance-learning. It is much easier and much more enjoyable, if you feel that you are in control and that things are going to plan. Even when things do go wrong, you are prepared for them and can act accordingly without any unnecessary stress. It is important therefore that you do take time to plan your studies properly.
Management
Once you have developed a clear study plan, it is of equal importance to ensure that you manage the implementation of it. Most of us usually enjoy planning, but it is usually during implementation when things go wrong. Targets are not met and we do not understand why. Sometimes we do not even know if targets are being met. It is not enough for us to conclude that the study plan just failed. If it is failing, you will need to understand what you can do about it. Similarly if your study plan is succeeding, it is still important to understand why, so that you can improve upon your success. You therefore need to have guidelines for self-assessment so that you can be consistent with performance improvement throughout the program. If you manage things correctly, then your performance should constantly improve throughout the program.
Study objectives & tasks
The first place to start is developing your program objectives. These should feature your reasons for undertaking the training program in order of priority. Keep them succinct and to the point in order to avoid confusion. Do not just write the first things that come into your head because they are likely to be too similar to each other. Make a list of possible departmental headings, such as: Customer Service; E-business; Finance; Globalization; Human Resources; Technology; Legal; Management; Marketing and Production. Then brainstorm for ideas by listing as many things that you want to achieve under each heading and later re-arrange these things in order of priority. Finally, select the top item from each department heading and choose these as your program objectives. Try and restrict yourself to five because it will enable you to focus clearly. It is likely that the other things that you listed will be achieved if each of the top objectives are achieved. If this does not prove to be the case, then simply work through the process again.
Study forecast
As a guide, the Appleton Greene Leading IT Transformation corporate training program should take 24-36 months to complete, depending upon your availability and current commitments. The reason why there is such a variance in time estimates is because every student is an individual, with differing productivity levels and different commitments. These differentiations are then exaggerated by the fact that this is a distance-learning program, which incorporates the practical integration of academic theory as an as a part of the training program. Consequently, all of the project studies are real, which means that important decisions and compromises need to be made. You will want to get things right and will need to be patient with your expectations in order to ensure that they are. We would always recommend that you are prudent with your own task and time forecasts, but you still need to develop them and have a clear indication of what are realistic expectations in your case. With reference to your time planning: consider the time that you can realistically dedicate towards study with the program every week; calculate how long it should take you to complete the program, using the guidelines featured here; then break the program down into logical modules and allocate a suitable proportion of time to each of them, these will be your milestones; you can create a time plan by using a spreadsheet on your computer, or a personal organizer such as MS Outlook, you could also use a financial forecasting software; break your time forecasts down into manageable chunks of time, the more specific you can be, the more productive and accurate your time management will be; finally, use formulas where possible to do your time calculations for you, because this will help later on when your forecasts need to change in line with actual performance. With reference to your task planning: refer to your list of tasks that need to be undertaken in order to achieve your program objectives; with reference to your time plan, calculate when each task should be implemented; remember that you are not estimating when your objectives will be achieved, but when you will need to focus upon implementing the corresponding tasks; you also need to ensure that each task is implemented in conjunction with the associated training modules which are relevant; then break each single task down into a list of specific to do's, say approximately ten to do's for each task and enter these into your study plan; once again you could use MS Outlook to incorporate both your time and task planning and this could constitute your study plan; you could also use a project management software like MS Project. You should now have a clear and realistic forecast detailing when you can expect to be able to do something about undertaking the tasks to achieve your program objectives.
Performance management
It is one thing to develop your study forecast, it is quite another to monitor your progress. Ultimately it is less important whether you achieve your original study forecast and more important that you update it so that it constantly remains realistic in line with your performance. As you begin to work through the program, you will begin to have more of an idea about your own personal performance and productivity levels as a distance-learner. Once you have completed your first study module, you should re-evaluate your study forecast for both time and tasks, so that they reflect your actual performance level achieved. In order to achieve this you must first time yourself while training by using an alarm clock. Set the alarm for hourly intervals and make a note of how far you have come within that time. You can then make a note of your actual performance on your study plan and then compare your performance against your forecast. Then consider the reasons that have contributed towards your performance level, whether they are positive or negative and make a considered adjustment to your future forecasts as a result. Given time, you should start achieving your forecasts regularly.
With reference to time management: time yourself while you are studying and make a note of the actual time taken in your study plan; consider your successes with time-efficiency and the reasons for the success in each case and take this into consideration when reviewing future time planning; consider your failures with time-efficiency and the reasons for the failures in each case and take this into consideration when reviewing future time planning; re-evaluate your study forecast in relation to time planning for the remainder of your training program to ensure that you continue to be realistic about your time expectations. You need to be consistent with your time management, otherwise you will never complete your studies. This will either be because you are not contributing enough time to your studies, or you will become less efficient with the time that you do allocate to your studies. Remember, if you are not in control of your studies, they can just become yet another cause of stress for you.
With reference to your task management: time yourself while you are studying and make a note of the actual tasks that you have undertaken in your study plan; consider your successes with task-efficiency and the reasons for the success in each case; take this into consideration when reviewing future task planning; consider your failures with task-efficiency and the reasons for the failures in each case and take this into consideration when reviewing future task planning; re-evaluate your study forecast in relation to task planning for the remainder of your training program to ensure that you continue to be realistic about your task expectations. You need to be consistent with your task management, otherwise you will never know whether you are achieving your program objectives or not.
Keeping in touch
You will have access to qualified and experienced professors and tutors who are responsible for providing tutorial support for your particular training program. So don't be shy about letting them know how you are getting on. We keep electronic records of all tutorial support emails so that professors and tutors can review previous correspondence before considering an individual response. It also means that there is a record of all communications between you and your professors and tutors and this helps to avoid any unnecessary duplication, misunderstanding, or misinterpretation. If you have a problem relating to the program, share it with them via email. It is likely that they have come across the same problem before and are usually able to make helpful suggestions and steer you in the right direction. To learn more about when and how to use tutorial support, please refer to the Tutorial Support section of this student information guide. This will help you to ensure that you are making the most of tutorial support that is available to you and will ultimately contribute towards your success and enjoyment with your training program.
Work colleagues and family
You should certainly discuss your program study progress with your colleagues, friends and your family. Appleton Greene training programs are very practical. They require you to seek information from other people, to plan, develop and implement processes with other people and to achieve feedback from other people in relation to viability and productivity. You will therefore have plenty of opportunities to test your ideas and enlist the views of others. People tend to be sympathetic towards distance-learners, so don't bottle it all up in yourself. Get out there and share it! It is also likely that your family and colleagues are going to benefit from your labors with the program, so they are likely to be much more interested in being involved than you might think. Be bold about delegating work to those who might benefit themselves. This is a great way to achieve understanding and commitment from people who you may later rely upon for process implementation. Share your experiences with your friends and family.
Making it relevant
The key to successful learning is to make it relevant to your own individual circumstances. At all times you should be trying to make bridges between the content of the program and your own situation. Whether you achieve this through quiet reflection or through interactive discussion with your colleagues, client partners or your family, remember that it is the most important and rewarding aspect of translating your studies into real self-improvement. You should be clear about how you want the program to benefit you. This involves setting clear study objectives in relation to the content of the course in terms of understanding, concepts, completing research or reviewing activities and relating the content of the modules to your own situation. Your objectives may understandably change as you work through the program, in which case you should enter the revised objectives on your study plan so that you have a permanent reminder of what you are trying to achieve, when and why.
Distance-learning check-list
Prepare your study environment, your study tools and rules.
Undertake detailed self-assessment in terms of your ability as a learner.
Create a format for your study plan.
Consider your study objectives and tasks.
Create a study forecast.
Assess your study performance.
Re-evaluate your study forecast.
Be consistent when managing your study plan.
Use your Appleton Greene Certified Learning Provider (CLP) for tutorial support.
Make sure you keep in touch with those around you.

---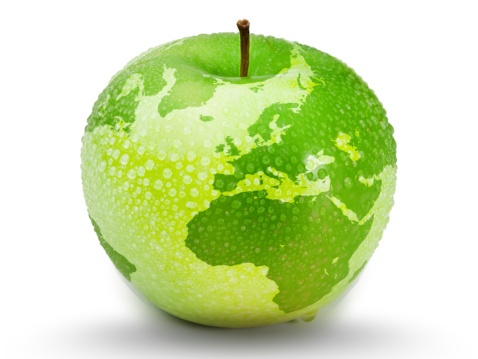 Tutorial Support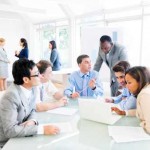 Programs
Appleton Greene uses standard and bespoke corporate training programs as vessels to transfer business process improvement knowledge into the heart of our clients' organizations. Each individual program focuses upon the implementation of a specific business process, which enables clients to easily quantify their return on investment. There are hundreds of established Appleton Greene corporate training products now available to clients within customer services, e-business, finance, globalization, human resources, information technology, legal, management, marketing and production. It does not matter whether a client's employees are located within one office, or an unlimited number of international offices, we can still bring them together to learn and implement specific business processes collectively. Our approach to global localization enables us to provide clients with a truly international service with that all important personal touch. Appleton Greene corporate training programs can be provided virtually or locally and they are all unique in that they individually focus upon a specific business function. They are implemented over a sustainable period of time and professional support is consistently provided by qualified learning providers and specialist consultants.
---
Support available
You will have a designated Certified Learning Provider (CLP) and an Accredited Consultant and we encourage you to communicate with them as much as possible. In all cases tutorial support is provided online because we can then keep a record of all communications to ensure that tutorial support remains consistent. You would also be forwarding your work to the tutorial support unit for evaluation and assessment. You will receive individual feedback on all of the work that you undertake on a one-to-one basis, together with specific recommendations for anything that may need to be changed in order to achieve a pass with merit or a pass with distinction and you then have as many opportunities as you may need to re-submit project studies until they meet with the required standard. Consequently the only reason that you should really fail (CLP) is if you do not do the work. It makes no difference to us whether a student takes 24 months or 36 months to complete the program, what matters is that in all cases the same quality standard will have been achieved.
---
Support Process
Please forward all of your future emails to the designated (CLP) Tutorial Support Unit email address that has been provided and please do not duplicate or copy your emails to other AGC email accounts as this will just cause unnecessary administration. Please note that emails are always answered as quickly as possible but you will need to allow a period of up to 20 business days for responses to general tutorial support emails during busy periods, because emails are answered strictly within the order in which they are received. You will also need to allow a period of up to 30 business days for the evaluation and assessment of project studies. This does not include weekends or public holidays. Please therefore kindly allow for this within your time planning. All communications are managed online via email because it enables tutorial service support managers to review other communications which have been received before responding and it ensures that there is a copy of all communications retained on file for future reference. All communications will be stored within your personal (CLP) study file here at Appleton Greene throughout your designated study period. If you need any assistance or clarification at any time, please do not hesitate to contact us by forwarding an email and remember that we are here to help. If you have any questions, please list and number your questions succinctly and you can then be sure of receiving specific answers to each and every query.
---
Time Management
It takes approximately 2 Years to complete the Leading IT Transformation corporate training program, incorporating 24 x 6-hour monthly workshops. Each student will also need to contribute approximately 4 hours per week over 2 Years of their personal time. Students can study from home or work at their own pace and are responsible for managing their own study plan. There are no formal examinations and students are evaluated and assessed based upon their project study submissions, together with the quality of their internal analysis and supporting documents. They can contribute more time towards study when they have the time to do so and can contribute less time when they are busy. All students tend to be in full time employment while studying and the Leading IT Transformation program is purposely designed to accommodate this, so there is plenty of flexibility in terms of time management. It makes no difference to us at Appleton Greene, whether individuals take 24-36 months to complete this program. What matters is that in all cases the same standard of quality will have been achieved with the standard and bespoke programs that have been developed.
---
Distance Learning Guide
The distance learning guide should be your first port of call when starting your training program. It will help you when you are planning how and when to study, how to create the right environment and how to establish the right frame of mind. If you can lay the foundations properly during the planning stage, then it will contribute to your enjoyment and productivity while training later. The guide helps to change your lifestyle in order to accommodate time for study and to cultivate good study habits. It helps you to chart your progress so that you can measure your performance and achieve your goals. It explains the tools that you will need for study and how to make them work. It also explains how to translate academic theory into practical reality. Spend some time now working through your distance learning guide and make sure that you have firm foundations in place so that you can make the most of your distance learning program. There is no requirement for you to attend training workshops or classes at Appleton Greene offices. The entire program is undertaken online, program course manuals and project studies are administered via the Appleton Greene web site and via email, so you are able to study at your own pace and in the comfort of your own home or office as long as you have a computer and access to the internet.
---
How To Study
The how to study guide provides students with a clear understanding of the Appleton Greene facilitation via distance learning training methods and enables students to obtain a clear overview of the training program content. It enables students to understand the step-by-step training methods used by Appleton Greene and how course manuals are integrated with project studies. It explains the research and development that is required and the need to provide evidence and references to support your statements. It also enables students to understand precisely what will be required of them in order to achieve a pass with merit and a pass with distinction for individual project studies and provides useful guidance on how to be innovative and creative when developing your Unique Program Proposition (UPP).
---
Tutorial Support
Tutorial support for the Appleton Greene Leading IT Transformation corporate training program is provided online either through the Appleton Greene Client Support Portal (CSP), or via email. All tutorial support requests are facilitated by a designated Program Administration Manager (PAM). They are responsible for deciding which professor or tutor is the most appropriate option relating to the support required and then the tutorial support request is forwarded onto them. Once the professor or tutor has completed the tutorial support request and answered any questions that have been asked, this communication is then returned to the student via email by the designated Program Administration Manager (PAM). This enables all tutorial support, between students, professors and tutors, to be facilitated by the designated Program Administration Manager (PAM) efficiently and securely through the email account. You will therefore need to allow a period of up to 20 business days for responses to general support queries and up to 30 business days for the evaluation and assessment of project studies, because all tutorial support requests are answered strictly within the order in which they are received. This does not include weekends or public holidays. Consequently you need to put some thought into the management of your tutorial support procedure in order to ensure that your study plan is feasible and to obtain the maximum possible benefit from tutorial support during your period of study. Please retain copies of your tutorial support emails for future reference. Please ensure that ALL of your tutorial support emails are set out using the format as suggested within your guide to tutorial support. Your tutorial support emails need to be referenced clearly to the specific part of the course manual or project study which you are working on at any given time. You also need to list and number any questions that you would like to ask, up to a maximum of five questions within each tutorial support email. Remember the more specific you can be with your questions the more specific your answers will be too and this will help you to avoid any unnecessary misunderstanding, misinterpretation, or duplication. The guide to tutorial support is intended to help you to understand how and when to use support in order to ensure that you get the most out of your training program. Appleton Greene training programs are designed to enable you to do things for yourself. They provide you with a structure or a framework and we use tutorial support to facilitate students while they practically implement what they learn. In other words, we are enabling students to do things for themselves. The benefits of distance learning via facilitation are considerable and are much more sustainable in the long-term than traditional short-term knowledge sharing programs. Consequently you should learn how and when to use tutorial support so that you can maximize the benefits from your learning experience with Appleton Greene. This guide describes the purpose of each training function and how to use them and how to use tutorial support in relation to each aspect of the training program. It also provides useful tips and guidance with regard to best practice.
---
Tutorial Support Tips
Students are often unsure about how and when to use tutorial support with Appleton Greene. This Tip List will help you to understand more about how to achieve the most from using tutorial support. Refer to it regularly to ensure that you are continuing to use the service properly. Tutorial support is critical to the success of your training experience, but it is important to understand when and how to use it in order to maximize the benefit that you receive. It is no coincidence that those students who succeed are those that learn how to be positive, proactive and productive when using tutorial support.
Be positive and friendly with your tutorial support emails
Remember that if you forward an email to the tutorial support unit, you are dealing with real people. "Do unto others as you would expect others to do unto you". If you are positive, complimentary and generally friendly in your emails, you will generate a similar response in return. This will be more enjoyable, productive and rewarding for you in the long-term.
Think about the impression that you want to create
Every time that you communicate, you create an impression, which can be either positive or negative, so put some thought into the impression that you want to create. Remember that copies of all tutorial support emails are stored electronically and tutors will always refer to prior correspondence before responding to any current emails. Over a period of time, a general opinion will be arrived at in relation to your character, attitude and ability. Try to manage your own frustrations, mood swings and temperament professionally, without involving the tutorial support team. Demonstrating frustration or a lack of patience is a weakness and will be interpreted as such. The good thing about communicating in writing, is that you will have the time to consider your content carefully, you can review it and proof-read it before sending your email to Appleton Greene and this should help you to communicate more professionally, consistently and to avoid any unnecessary knee-jerk reactions to individual situations as and when they may arise. Please also remember that the CLP Tutorial Support Unit will not just be responsible for evaluating and assessing the quality of your work, they will also be responsible for providing recommendations to other learning providers and to client contacts within the Appleton Greene global client network, so do be in control of your own emotions and try to create a good impression.
Remember that quality is p