Leading IT Transformation Program
Workshop 1 (90-day Plan)
---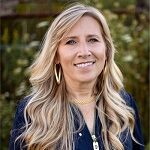 The Appleton Greene Corporate Training Program (CTP) for Leading IT Transformation is provided by Ms. Drabenstadt, MBA, BBA Certified Learning Provider (CLP). Program Specifications: Monthly cost USD$2,500.00; Monthly Workshops 6 hours; Monthly Support 4 hours; Program Duration 24 months; Program orders subject to ongoing availability.
If you would like to view the Client Information Hub (CIH) for this program, please Click Here
Learning Provider Profile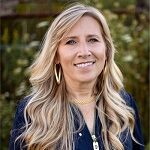 Ms Drabenstadt is a Certified Learning Provider (CLP) at Appleton Greene and she has experience in Information Technology, Information Governance, Privacy, Compliance and Audit. She has achieved an MBA and BBA. She has industry experience within the following sectors: Technology; Insurance and Financial Services. She has had commercial experience within the following countries: United States of America, Canada, Australia, India, Trinidad, and Jamaica. Her program will initially be available in the following cities: Madison WI; Minneapolis MN; Chicago IL; Atlanta GA and Denver CO. Her personal achievements include: Developed Trusted IT-Business Relationship; Delivered Increased Business Value/Time; Decreased IT Costs; Re-tooled IT Staff; Increased IT Employee Morale. Her service skills incorporate: IT transformation leadership; process improvement; change management; program management and information governance.
To request further information about Ms. Drabenstadt through Appleton Greene, please Click Here.
---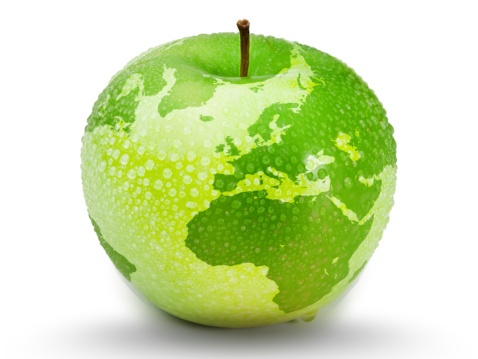 MOST Analysis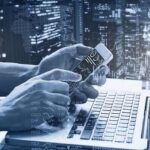 Mission Statement
The very first step in the journey of leading IT transformation in an organization is creating a plan. The first session in this 2-year program will discuss how to create a plan (in 30 days), spanning over 90 days, with the key objectives of 1) gaining a good understanding of where the organization is today; 2) envisioning how it could be transformed to improve processes, relationships, quality and delivery of technology and IT services; and 3) developing a roadmap to get from current to future state. This 90-Day Plan for leading IT transformation will include the steps that have to be taken within this 90-day duration. The first 30 days of the plan are focused on an assessment of the current state. The next phase, covering days 31 to 60, is centered on envisioning and designing the future state. Finally, the third phase, (days 61-90) is spent developing a realistic and practical Transformation Roadmap, considering people, process and technology. This 90-day plan will be the foundation of the subsequent IT transformation program, setting the objectives and defining the path that the process will take to transform IT processes and services, while also improving relationships between IT and the business. The Transformation Roadmap, created based upon the current state insights, will guide the subsequent projects and activities that need to be undertaken to reach the envisioned future state.
---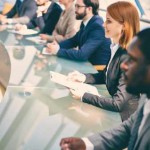 Objectives
01. Theory and Communication: departmental SWOT analysis; strategy research & development. Time Allocated: 1 Month
02. Review Organizational Structure: departmental SWOT analysis; strategy research & development. Time Allocated: 1 Month
03. Set Mission and Goals: departmental SWOT analysis; strategy research & development. Time Allocated: 1 Month
04. Plans and Timelines: departmental SWOT analysis; strategy research & development. Time Allocated: 1 Month
05. Best Activities to Pursue: departmental SWOT analysis; strategy research & development. Time Allocated: 1 Month
06. Competitor Assessment: departmental SWOT analysis; strategy research & development. Time Allocated: 1 Month
07. Benchmark Best Practices: departmental SWOT analysis; strategy research & development. 1 Month
08. More Detailed Plans: departmental SWOT analysis; strategy research & development. Time Allocated: 1 Month
09. Implement Plans: departmental SWOT analysis; strategy research & development. Time Allocated: 1 Month
10. Feedback Loops: departmental SWOT analysis; strategy research & development. Time Allocated: 1 Month
11. Improvements: departmental SWOT analysis; strategy research & development. Time Allocated: 1 Month
12. Document Outcomes: departmental SWOT analysis; strategy research & development. Time Allocated: 1 Month
---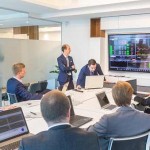 Strategies
01. Theory and Communication: Each individual department head to undertake departmental SWOT analysis; strategy research & development.
02. Review Organizational Structure: Each individual department head to undertake departmental SWOT analysis; strategy research & development.
03. Set Mission and Goals: Each individual department head to undertake departmental SWOT analysis; strategy research & development.
04. Plans and Timelines: Each individual department head to undertake departmental SWOT analysis; strategy research & development.
05. Best Activities to Pursue: Each individual department head to undertake departmental SWOT analysis; strategy research & development.
06. Competitor Assessment: Each individual department head to undertake departmental SWOT analysis; strategy research & development.
07. Benchmark Best Practices: Each individual department head to undertake departmental SWOT analysis; strategy research & development.
08. More Detailed Plans: Each individual department head to undertake departmental SWOT analysis; strategy research & development.
09. Implement Plans: Each individual department head to undertake departmental SWOT analysis; strategy research & development.
10. Feedback Loops: Each individual department head to undertake departmental SWOT analysis; strategy research & development.
11. Improvements: Each individual department head to undertake departmental SWOT analysis; strategy research & development.
12. Document Outcomes: Each individual department head to undertake departmental SWOT analysis; strategy research & development.
---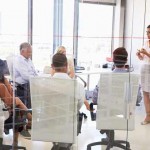 Tasks
01. Create a task on your calendar, to be completed within the next month, to analyze Theory and Communication.
02. Create a task on your calendar, to be completed within the next month, to analyze Review Organizational Structure.
03. Create a task on your calendar, to be completed within the next month, to analyze Set Mission and Goals.
04. Create a task on your calendar, to be completed within the next month, to analyze Plans and Timelines.
05. Create a task on your calendar, to be completed within the next month, to analyze Best Activities to Pursue.
06. Create a task on your calendar, to be completed within the next month, to analyze Competitor Assessment.
07. Create a task on your calendar, to be completed within the next month, to analyze Benchmark Best Practices.
08. Create a task on your calendar, to be completed within the next month, to analyze More Detailed Plans.
09. Create a task on your calendar, to be completed within the next month, to analyze Implement Plans.
10. Create a task on your calendar, to be completed within the next month, to analyze Feedback Loops.
11. Create a task on your calendar, to be completed within the next month, to analyze Improvements.
12. Create a task on your calendar, to be completed within the next month, to analyze Document Outcomes.
---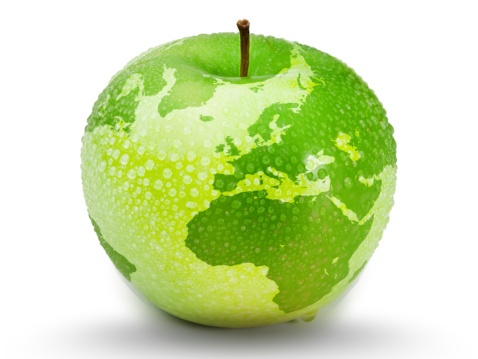 Introduction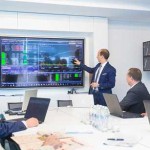 Change is difficult. This stands true for everyone, irrespective of whether it is in business or any other aspect of life. It is human nature to get comfortable in the current situation and any disruption in the current state is usually met with resistance. Within an organization too, change is always challenging. Over time, people develop a daily routine and established a way of working. They develop behavior patterns that are hard to change. But at the same time, change is not something we can avoid for long.
Organizations have to grow and evolve to survive the ever-increasing competition they face. They are constantly striving to reach a better position. They need to constantly improve their processes, systems and policies to ensure that they don't lose their relevance in the industry or in the market. That means there will be change. Processes that have become an integral part of the organization, embedded in its day-to-day workings, need to be reassessed. Employees who have attained a level of comfort in their current positions need to upgrade their skills and knowledge to ensure that they continue adding value to the organization.
Although there is always resistance to change, be it from employees or the management or otherwise, everyone wants to be a part of a successful company. If the business case for a change is communicated well and shows how the transformation is going to positively impact the business as well as individual careers within the organization, the transition can be much smoother.
Driving change in an organization
Change can be carried out in small, incremental steps or it can be large scale, involving the entire organization at once. Small, incremental steps leading to change are usually effective when you do not want any major disruption in the current state of the organization. In such a case, making gradual changes over time that finally take the organization closer to the goal can be the right approach. Incremental change should, in fact, be a part of every organization's culture. In a competitive, making small improvements just to gain a point over your competitors can prove to be very useful in the long run.
But the problem with incremental change is that it may become routine, and, like all other things, people can get used to it which makes them lose enthusiasm. Employees stop putting in effort to make an impact through small changes and that is when it loses its impact. The organization needs to find ways to make incremental change more effective in such situations through innovation and out of the box thinking.
When there is need for a massive transformation in the organization, though, trying to retain the current state and making minor changes is no longer useful. In this case, the organization needs to go for drastic measures to ensure bigger growth. Such a transformation, or revolution, is usually necessary when an organization is barely hanging on to its life and needs something big to revive it and bring it back on track. Transformation is also necessary when an organization needs to overcome its inertia, change its legacy systems and introduce new technologies and processes to get back into a more competitive position.
Overview of IT transformation
Transformation, be it digital transformation or cultural transformation, is a complete fundamental change in the way an organization functions. A transformation is usually carried out with an aim to significantly improve the organization's performance. That is why it needs to involve everyone at every level within the organization, to the last employee who has any contribution to the organization's success. Transformation aims to better align the organization's goals with the changing market conditions and consumer demands.
When we talk about leading IT transformation in an organization, the term IT transformation itself can be a little misleading. IT transformation does not mean transformation in technology alone. IT transformation has to cover other areas of the business as well. In general, there are three core aspects of IT transformation – people, process and technology. When an organization is undergoing a digital transformation, there will be problems in all of these areas that will need to be detected and addressed before the IT transformation can be successfully implemented. Unless the people are receptive of the changes that IT transformation is going to bring forth, it is not possible for the organization to change. It is the people who collectively build the organization's culture and for transformation to be fruitful, the culture has to be open to change.
Similarly, IT transformation is not complete unless the gaps in the processes are identified and filled so that the new technology can be implemented seamlessly. And lastly, the technology aspect requires you to identify old, dysfunctional or inefficient technology that is not contributing to the organization's success as it should. Such technology will have to be replaced by more current, state of the art technology that can take the organization forward.
There are several ways this transformation can be approached, but irrespective of how you decide to bring about the change, the first and foremost step in every method is planning. Any effective transformation model starts with a definite period of planning. During this stage, all the steps to be taken in the journey towards transformation are laid out and a roadmap for the future stages is created.
One of the most widely used planning model is the 90-day plan. Under this model, all the issues are diagnosed and an action plan for implementation of the change is created within a span of 90 days.
How is IT transformation different from digital transformation?
Digital transformation makes changes to how an organization uses IT in its processes or product development/service delivery. On the other hand, IT transformation focuses on making changes to an organization's IT function. That is, it aims to improve how the organization provides IT services. IT transformation can occur without digital transformation. Digital transformation usually involves updating or replacing the organization's IT systems.
Best practices of IT transformation
Best practices refer to the most prudent way of doing something. It is a set of guidelines, business ethics, policies, or ideas that define the most efficient course of action in a business and its processes. Best practices are sometimes established by regulatory bodies or authorities governing the working of an industry. They may also be decided by an organization internally in order to achieve its aspired standards.
Best practices may be adopted to meet the industry standards in business or improve compliance with legal or ethical standards. Best practices that a company decides to adopt are usually determined through benchmarking. Best practices are a general framework for everyone in an organization to follow in their day-to-day work. For example, there may be workplace safety requirements documented and communicated for all employees to mandatorily adhere to. It aims to improve the safety standards in the company. Or there may be best practices listed down for each individual function in a manufacturing process to ensure standard quality in the end product.
Best practices are important in business because these practices are established after much deliberation, and trial and error. They have been found to be the most sensible approach to carry out a particular process or task, and ensure the best outcomes if implemented correctly. Best practices aim to make a process better, faster, and more cost-effective. Adopting best practices minimizes the chances of committing mistakes and results in fewer problems during a process.
Benchmarking for digital maturity of the organization
Assessing where your organization stands in terms of digital growth currently is extremely important to be able to set relevant and attainable goals. When you know what digital assets you have at hand, it becomes easier to optimize those assets and maximize their output. Assessment of the company's digital maturity will help you create a realistic roadmap based on existing digital capability and the capabilities that need to be built.
This can be done through competitive or external benchmarking, to see how your company fares in terms of digital maturity as compared to the industry's best. This benchmarking should focus on three factors mainly – digital growth, security, and profitability.
Benchmarking for attitude towards IT change
The attitude towards the pace of change in IT is another important factor that determines how an organization will approach and adapt to change. How do employees or management in an organization acknowledge and address the rapid pace of change in IT? Does the organization simply try to overlook IT adoption issues and continue the way it has been functioning for ages? These are some very critical questions that need to be answered.
Compare the statistics you get in your organization in response to these questions with those of some other successful IT-driven organizations to see if there is a need for a massive change in mindset and culture.
Benchmarking for attitude towards the impact and challenges of an IT transformation
Even if your organization is not yet acknowledging it, the pace at which IT is changing is very rapid. It is extremely important to realize how this change is impacting businesses and what challenges it poses for them. How your organization understands the impact and challenges of this rapid change in the IT landscape is an important criterion in your approach towards an IT transformation.
It is essential to benchmark for the challenges that you believe your company faces in this IT transformation with what other companies believe their challenges to be. This will help you find common problems that most organizations face and the approach they take to address these problems. You can decide what additional resources, training or skill development is needed in your organization to carry out IT transformation successfully.
Benchmark for the amount of time and resources spent on maintenance vs transformation
The progress of the IT transformation depends largely on how much time you can devote to innovation. There are different activities going on in an organization. Companies need to maintain and manage their existing IT applications and infrastructure as well. They need to minimize downtimes, apply upgrades to the systems, improve security, and much more. So, how much time does the organization have left for the development of new projects and driving innovation? Achieving the right mix of maintaining the current state while investing in the future is critical.
Benchmarking in this regard can bring to light some interesting insights. It is often seen that most businesses that are not able to successfully carry out IT transformation focus on one side more than the other. They either spend too much on ongoing maintenance or they focus too much on innovation at the expense of day-to-day operations.
But most of the successful organizations are able to strike a balance, dividing their time and resources between both the management of existing technologies/systems/processes as well as the adoption of new ones. Benchmarking can tell you whether your organization falls in the league of successful businesses that have a balanced approach, or whether you are in the same category as those who struggle to prioritize between maintenance and transformation.
Benchmarking and leading practices help organizations come out of their cocoons and see how their competitors or other companies are approaching IT transformation and its challenges. This perspective is very important when you are undertaking a transformation of this scale to help you achieve success at one go rather than having to learn from mistakes and going back to change your strategies and goals every time.
---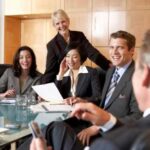 How roles, powers, authorities and responsibilities intersect
There is no perfect organizational structure. The choice of structure depends on the size and type of company, the industry, the organizational culture, and many other factors.
Some organizations work better with a mechanistic approach while others benefit more from an organic set-up. During a major transformation, the advantages and disadvantages inherent in the adopted structure may surface. For example, a company that has several chains of command and siloed operations may experience communication gaps and delays that they can overcome by giving employees more autonomy to make decisions and appointing culture intermediaries/brokers.
A small company with a flat structure should ensure that group participation and sharing of work responsibilities occurs in a systematic manner and within the boundaries of the project goals. The networks of people or team members will still need to be managed and held accountable by the project manager.
As much as possible, the collaborative structures designed for transformation initiatives should avoid the common challenges that impede progress. Barriers to transformation iinclude a backlog of decisions at the top, a restricted view of the organization, unnecessary work and consumption of resources, and an inexact measurement of performance.
With growth, the structure will undergo changes, and organizations may feel tempted to pivot to traditional reporting relationships and reduce employees' decision-making autonomy. Senior management must assess the impact to corporate and innovation culture before making drastic changes to the organizational structure.
A quick comparison of various organizational structures
Functional
Advantages
• Includes several different employee specializations.
• Its vertical structure allows employees the time to hone and master their skills.
• Simplifies financial analysis, reporting, and data management.
• Employees are clear about their and others' roles.
Drawbacks
• Can create data and communication silos, reducing efficiency and erecting barriers to task completion.
• Can drive up costs in organizations that have a large number of products or cater to different markets, by requiring policies and rules for each.
• Formal hierarchies can hold back collaboration and innovation.
Divisional
Advantages
• Supports the quick development and launch of new products (through a products-based divisional structure).
• Allows the development of highly specialized expertise in a particular product or service
• Enables swift and accurate responses to changing consumer behaviors, market trends or developments (through a market-based divisional structure).
• A good model for rapid customization and localization of goods and services, enabling a rapid response to customer needs (geographical-based divisional structure).
• Simplified financial analysis and reporting.
Drawbacks
• Difficult to scale and may create siloes, leading to duplicated efforts among disconnected divisions.
• Meant to operate as semi-autonomous groups but higher levels of independence and freedom can have adverse impacts, from a duplication of efforts to weak collaboration and communication.
• Autonomy and decentralization can also give rise to competition, where each individual group works for itself rather with the organizational mission in mind.
• Headquarters may find it difficult to control each division.
Matrix
Advantages
• Creates a conducive environment for flexible collaboration and decision-making through multiple chains of command.
• Resources can be allocated based on division or functional requirements, offering advantages of versatility and scalability.
• Supports shared resources and direct communication across projects and divisions.
• Greater collaboration and communication boost innovation and creativity.
• Employees have expanded opportunity to develop cross-functional skills.
• Potential for greater efficiency from an optimal use of resources and less waste.
Drawbacks
• Can get complex to manage.
• Multiple reporting relationships can make it difficult to track resource usage and budgetary needs.
• Can introduce ambiguity into reporting, creating financial forecasting and analysis challenges.
• Less accuracy in tracking KPIs as productivity and efficiency is only estimated.
• Can give rise to conflict between different departments and divisions.
• Excessive administration overhead in efforts to resolve conflicts and maintain harmony through meetings.
• Increased perceived (or actual) "red tape" and bureaucracy
Holacracy
Advantages
• Teams determine roles rather than titles, empowering employees to act quickly
• Leverages individuals' strengths, interests and capabilities to meet organizational goals
• Faster and better decision-making
• Able to adjust quickly to changing environments
• Can increase transparency and accountability within the organization.
Drawbacks
• Reduces control
• Can be difficult to scale
• Can create too much individualism, causing employees to lose sight of the big picture.
• Doing the work can be more complicated as employees struggle with prioritizing where to focus their attention among their many roles
• Criticized for focusing more on processes than people.
• Consensual, democratic decision-making is not for everyone.
Communicating the transformation vision and goals
The IT transformation vision provides a holistic picture of what the organization will look like some time into the future. It guides transformation efforts, inspiring everyone to move forward while reducing conflict by keeping everything in sync across the organization.
A good vision statement for an IT transformation initiative is one that is aligned with the overall growth strategy of the organization. When setting up the vision statement, it is important to take key stakeholders into account. This includes not just stakeholders within the company but also others who will support the vision, such as third-party vendors, customers, shareholders, and more.
The vision statement should be able to create a sense of urgency among the people involved in the transformation effort. By communicating how the vision is linked to specific goals in the company's future, it should be able to drive everyone to act upon it right away.
A good vision statement should be realistic. People working in an organization for years can tell when the vision is unattainable because they know where the company stands. There is no point in exaggerating in this regard. A realistic, attainable vision is what the company needs because it gives people hope that change is possible.
Common mistakes to avoid when setting a vision for IT transformation
There are several common mistakes that companies make when formulating their IT transformation vision statements, which fail the purpose of the vision altogether. These mistakes are better avoided if you want your IT transformation efforts to bring results.
Firstly, the vision statement should not be just a branding or marketing tool. It is more for internal use rather than for showcasing to the outside world. Setting a vision and not working on it is the biggest mistake any organization can make. By that, we don't mean that the vision is a binding statement, and all employees must work within its boundaries. The vision should not restrict employees or limit their ideas. Employees should have the freedom to bring forward new ideas that can improve the transformation initiative along the way. The vision should provide the guiding light that inspires people to work for improving the company's performance.
The vision statement of the IT transformation effort should not be too complicated or vague. It is something that everyone in the organization must understand and absorb. That is why it is important that the vision is easy to comprehend for everyone, irrespective of their background or knowledge. The vision should also have sufficient clarity to provide guideposts to ensure all related project initiatives contribute to the attainment of the envisioned future state.
Often companies are unable to communicate the vision well enough beyond the few stakeholders who are involved in its formulation. Unless the vision is communicated well throughout the organization, it cannot fulfill its purpose. So, it is important that the transformation leaders ensure that each and every employee is aware of, and understands, the IT transformation vision for the company.
Lastly, the vision requires leaders to consider the organization's status quo. One big mistake that some organizations make is that they set up the vision before assessing the current systems and processes of the organization. A vision that is formulated without this initial analysis may not be based in reality, and may be viewed as unattainable rather than inspirational. Understanding the current IT and business capabilities is extremely important when setting the IT transformation vision and goals.
---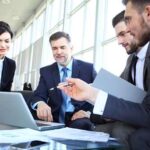 Setting achievable goals for IT transformation
Measurable objectives collectively help fulfill the goals of IT transformation in an organization. Setting clear and measurable objectives is important for three reasons:
• They create a desire in the people to work for the change by providing something to work towards
• They help in measuring the progress and success of the IT transformation initiative
• They make the initiative scalable
• They target business value drivers and increase your return on investment.
There are certain things that we need to keep in mind when setting these objectives for the IT transformation effort. Here are some of the important aspects to consider.
Transformation approach and strategies
Generally, organizational transformation can take three approaches. It can be data-driven, where the initiative's sponsor presents a case for transformation based on data-backed reasoning. The sponsor may use an internal expert or an external consultant to analyze the company's current IT systems and technologies with the purpose of making it more efficient.
The case for transformation is supported by (a) an analysis indicating the feasibility of the transformation, (b) a demonstration showing that the transformation has been successful in similar situations, and (c) a description of the outcomes of the transformation. The rationale behind the transformation and results from it will build consensus among people and encourage their commitment early on.
If the transformation will only impact a part of the organization, or one or more domain-specific business units, then a participative change strategy is suitable. Participative change emphasizes the full involvement of all those who will be affected by the anticipated change. Typically, it calls for not only a change of actions but also a change in the values, skills and attitudes of people. The success of a participative change strategy depends on the extent to which units or departments impacted by the transformation are involved in the targeted transition.
In a compliance-based transformation, the sponsor asserts their authority to make changes with the assumption that the department or units impacted by the change will go along with the plan. Usually, this approach does not consider resistance from affected entities to the change, which makes it less effective than other approaches. The success of a compliance-based transformation plan depends on the influence the sponsor wields, the discipline in the chain of command, organizational culture, and impact on the project sponsor from the departments or business units affected by the transformation.
Companies take a structured approach to transformation, typically following the steps outlined below:
Developing strategy
An organization embarking on transformation will have a vision of the future state they wish to achieve. The vision should align with strategic goals and have the support of all stakeholders. Strategy development is about knowing where the organization wants to be, where it is today, and how to bridge this gap. Mapping processes, systems and people that utilize IT systems to deliver products and services to customers will provide an understanding of the current state of the business.
Appointing leaders
A leadership structure to oversee transformation keeps project participants vigilant and holds them accountable. It will depend on the organization structure for digital transformation adopted (e.g., special projects team). Usually, the CEO is the transformation program sponsor. A technological transformation can be led by the Chief Technology Officer (CTO) or Chief Information Officer (CIO) or any other member of the executive board. An executive with expertise leading or who has played a key role in major change strategies can be appointed to take responsibility for executing the transformation smoothly.
Setting project scope
Clearly defining the functional areas, processes, systems and people involved in and affected by the transformation will aid the development of the implementation plan and set the scope of work after considering all these factors. Managing project scope effectively is critical to realize early milestones and create change momentum. For an organization planning a major change strategy for the first time, this understanding is even more important as they must win people's support and effectively communicate to customers, suppliers and external stakeholders what has changed and why.
Managing the project
Everyone tasked with delivering the program must be aware of the number of workstreams the project is made up of, how progress will be measured and the reporting mechanism. The executive leading the project and/or team leader of the special projects team will have oversight, but the success of the transformation will ultimately depend on the efforts and commitment of everyone involved.
Planning resources
As mentioned previously, few organizations have the internal capability to deliver business transformation. Therefore, they engage external consultants with a strong background of advising on or leading similar transformations. These 'interim executives' can move the transformation forward more smoothly and in adherence to the planned timelines than if the organization were to pursue implementation with only internal resources. A mixed team of internal and external talent can provide the capabilities and perspectives needed to realize the desired outcomes from the transformation plan.
Executing the plan
The project sponsor and key participants should work within the parameters of what is possible with the acceptance that the transformation will likely take several months or even 2-3 years. They should guard against losing sight of the vision, or losing motivation, halfway through the journey. As challenges are inevitable as the transformation progresses, project stakeholders must also be prepared to flex and adapt as needed.
Implementing integrations
As new system implementations are being planned, consideration needs to be given to any needed integrations to other existing systems, (e.g. financial systems, enterprise content management systems, etc.). The planning needs to include when and if the integrations that exist in current state are needed with the new systems, and whether the integrations are needed on Day One, or whether they can be implemented after the new systems are in place. Missing critical integrations can lead to a poor user experience and loss of confidence in the Transformation team. Implementation of new systems and integrations require people to shift to new ways of working. The transformation plan should include these aspects, identifying the organizational change management, communication and training needed to settle everyone into the new systems.
Modifying the detailed plan as the demands change
The IT transformation initiative is not a project that will be completed in a matter of days. Depending on the scale of the transformation, it may take years for the effort to be completed. The transformation roadmap will be a guide throughout the process of the transformation and most of its activities and ideas will remain relevant to the project throughout its course.
But as you proceed with the transformation, your business environment as well as the available technology may change over time. This may give rise to new opportunities that you should not miss out on. In such a case, it becomes necessary to adjust or modify your digital transformation roadmap to accommodate these new opportunities. It may also sometimes be necessary to tweak your IT transformation plan to avoid certain risks or threats to the business or due to changes in budget, resource availability, or overall priorities of the business. The IT transformation plan should be a living document that is kept up to date with the realities and challenges that naturally occur in the life cycle of a large-scale project. The plan should guide the course you are on, not a fictitious representation of a non-existent perfect world.
It is nearly impossible to map out a detailed transformation plan that can be followed and executed with 100% accuracy. Course corrections will always be required at some point in time or the other. But this should not be taken as a failure of the plan.
Having a detailed roadmap also helps in making course corrections or choosing alternative courses of action, as you have a reference to compare with. Every time you need to make a change, you can always compare how close the changes are to the original plan and whether these changes will take you closer to the goals faster, or if you are making optimum use of resources as predicted in the original plan. It prevents you from going off course or spending too much time and resources on the new activities.
Having a detailed plan helps you to make adjustments in a coordinated way and minimize disruptions to the progress that has already been achieved.
---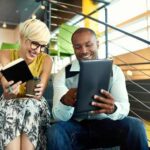 Transformation strategies
Unified Messaging
Globalization and digitization are transforming the business economy and enabling a shift to a digital knowledge economy in which knowledge takes precedence over physical labor. Knowledge today is a core business asset, and the exchange of knowledge is a key contributor to business success. The development of communication systems to aid the transfer and utilization of knowledge has become a vital part of enterprise strategy. Collaborative technologies are aiding decentralized organizational structures and remote working arrange