Growth Strategy – Workshop 1 (Why Grow?)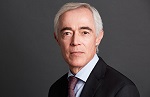 The Appleton Greene Corporate Training Program (CTP) for Growth Strategy is provided by Mr. Ardila Certified Learning Provider (CLP). Program Specifications: Monthly cost USD$2,500.00; Monthly Workshops 6 hours; Monthly Support 4 hours; Program Duration 27 months; Program orders subject to ongoing availability.
If you would like to view the Client Information Hub (CIH) for this program, please Click Here
Learning Provider Profile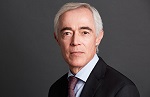 Mr Ardila is the co-founder of The Hawksbill Group, a business consulting and investment firm advising medium and large clients in the public and private sectors. Mr. Ardila is also a member of the Board of Directors of Accenture, Goldman Sachs BDCs, Nexa Resources and Ola Electric Mobility. Prior to his current activities, he was Executive Vice President of General Motors and CEO of Latin America from 2010-2016 (March). In his 30-year career with GM, he held several important positions, including country CEO in Ecuador, Colombia, Argentina and Brazil, as well as CFO of Latin America, Africa and the Middle East. He also worked as an investment banker for the Rothschild Group from 1996-1998 and Secretary General at the Ministry of Industry and Trade in Colombia (1983-84).
Mr. Ardila is a graduate of the London School of Economics where he obtained a MSc. Degree in Economics. He has lived in 10 countries and speaks English, Spanish, Portuguese and German.
---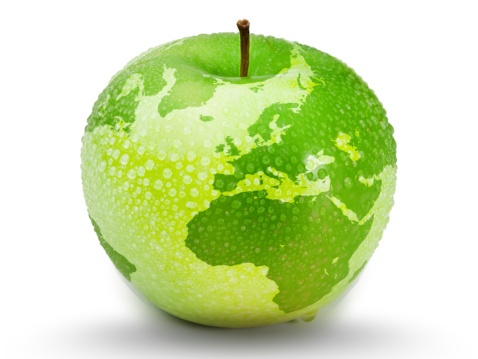 MOST Analysis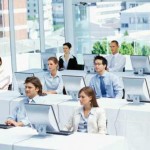 Mission Statement
The long-term survival of a corporation depends on growth. It facilitates asset acquisition, talent attraction, and investment financing. Profit and corporate performance are also fueled by it. For a variety of reasons, corporate growth can be beneficial. For instance, it might enable you to seize fresh chances, broaden your offerings, draw in more clients, boost sales, and hire additional personnel. Additionally, it might assist you in meeting consumer demand, boosting your market share, and leveraging your expanding brand. It frequently encourages creativity, assisting you in standing out in the market and fending off competition. Growth can also improve your company's reputation, give you more options for suppliers, and boost stability and revenue. But for growth to be effective and long-lasting, it must be deliberate and motivated by the appropriate factors. The majority of firms expand in order to grow larger, possibly by growing revenue or market share, but size isn't the sole factor. Numerous more advantages spur firm expansion. For instance: More market sustainability or resilience, lower costs as a result of economies of scale, greater market dominance, greater purchasing and negotiating power, the capacity to mitigate commercial risks, such as through diversification, the capacity to lessen the threat of competition, the capacity to withstand market fluctuations and downturns, and the capacity to draw in the best talent and employees. For certain firms, growth may not be practicable or feasible, but in most circumstances, stagnation is more likely to result in missed opportunities.
---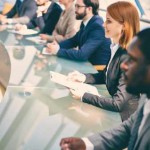 Objectives
01. Survival: departmental SWOT analysis; strategy research & development. Time Allocated: 1 Month
02. Increase Sales: departmental SWOT analysis; strategy research & development. Time Allocated: 1 Month
03. Increase Market Share: departmental SWOT analysis; strategy research & development. Time Allocated: 1 Month
04. Greater Power to Control the Market: departmental SWOT analysis; strategy research & development. Time Allocated: 1 Month
05. Increase Profits: departmental SWOT analysis; strategy research & development. Time Allocated: 1 Month
06. Economies of Scale: departmental SWOT analysis; strategy research & development. Time Allocated: 1 Month
07. Protection from Risk of Takeover: departmental SWOT analysis; strategy research & development. 1 Month
08. Share Risk through Diversification: departmental SWOT analysis; strategy research & development. Time Allocated: 1 Month
09. Attract Customers: departmental SWOT analysis; strategy research & development. Time Allocated: 1 Month
10. Expand Products & Services: departmental SWOT analysis; strategy research & development. Time Allocated: 1 Month
11. Attract Top Talent: departmental SWOT analysis; strategy research & development. Time Allocated: 1 Month
12. Greater Sustainability: departmental SWOT analysis; strategy research & development. Time Allocated: 1 Month
---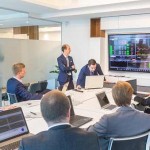 Strategies
01. Survival: Each individual department head to undertake departmental SWOT analysis; strategy research & development.
02. Increase Sales: Each individual department head to undertake departmental SWOT analysis; strategy research & development.
03. Increase Market Share: Each individual department head to undertake departmental SWOT analysis; strategy research & development.
04. Greater Power to Control the Market: Each individual department head to undertake departmental SWOT analysis; strategy research & development.
05. Increase Profits: Each individual department head to undertake departmental SWOT analysis; strategy research & development.
06. Economies of Scale: Each individual department head to undertake departmental SWOT analysis; strategy research & development.
07. Protection from the Risk of Takeover: Each individual department head to undertake departmental SWOT analysis; strategy research & development.
08. Share Risk through Diversification: Each individual department head to undertake departmental SWOT analysis; strategy research & development.
09. Attract Customers: Each individual department head to undertake departmental SWOT analysis; strategy research & development.
10. Expand Products & Services: Each individual department head to undertake departmental SWOT analysis; strategy research & development.
11. Attract Top Talent: Each individual department head to undertake departmental SWOT analysis; strategy research & development.
12. Greater Sustainability: Each individual department head to undertake departmental SWOT analysis; strategy research & development.
---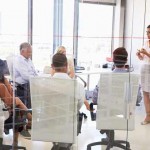 Tasks
01. Create a task on your calendar, to be completed within the next month, to analyze Survival.
02. Create a task on your calendar, to be completed within the next month, to analyze Increase Sales.
03. Create a task on your calendar, to be completed within the next month, to analyze Increase Market Share.
04. Create a task on your calendar, to be completed within the next month, to analyze Greater Power to Control the Market.
05. Create a task on your calendar, to be completed within the next month, to analyze Increase Profits.
06. Create a task on your calendar, to be completed within the next month, to analyze Economies of Scale.
07. Create a task on your calendar, to be completed within the next month, to analyze Protection from the Risk of Takeover.
08. Create a task on your calendar, to be completed within the next month, to analyze Share Risk through Diversification.
09. Create a task on your calendar, to be completed within the next month, to analyze Attract Customers.
10. Create a task on your calendar, to be completed within the next month, to analyze Expand Products & Services.
11. Create a task on your calendar, to be completed within the next month, to analyze Attract Top Talent.
12. Create a task on your calendar, to be completed within the next month, to analyze Greater Sustainability.
---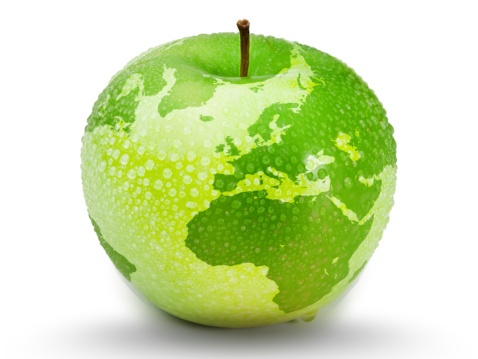 Introduction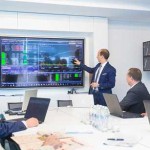 Why Growth Is Important For Business
A company's ability to grow can help it surpass its rivals and seize the lead in the market. To keep the business successful and open for business, expansion must be carefully managed.
For businesses to expand and be prosperous, growth is essential. If properly handled, business development offers several benefits. These could include more revenues, a wider customer base, which might give the business more stability since they are not dependent on just a few clients, and cost savings. Growth brings economies of scale, and because a company is buying in larger quantities, it may be able to do it more affordably.
Diversification in terms of markets, goods, or services may happen with expansion, and this can be advantageous for businesses.
Growth can enable a company to overtake its competition and become the dominant player in the market. However, it is crucial that growth is managed and carried out at a rate that allows the company to continue to be profitable and to operate successfully.
Control over your company's growth is ensured with a solid plan.
Before making any decisions that can negatively affect the company, business growth must be considered. Controlling growth is necessary to prevent a company's expansion expenditures from exceeding its revenue, which would leave it unable to pay its creditors.
It is crucial to properly plan expansion from the beginning since business owners who do not comprehend the components of a strategy that appropriately matches their strategy to their business goals are likely to fail. In order to ensure a business's growth proceeds as smoothly as possible, it is crucial to resort to certain tried-and-true business planning techniques.
How to organize your business's expansion plan.
The adage "begin with the goal in mind" by Stephen Covey sums up what every business owner should take into account when formulating their strategy. You should think about your business's purpose—that is, why you are doing it, what it means to you, and where you want to take it.
By offering a future road map—a corporate strategy—planning business milestones will assist in making any exit plan and goal a reality.
Consider a time frame of, say, five years and consider broadly where you want your company to go at that point. After that, think about where you want to be in three years, two years, six months, and right now. You'll probably need to grow if you want to get from where you are today to where you want to be in five years.
Your sales objectives must be pertinent to your business's long-term objectives and realistically attainable. The ideal approach is to continuously assess the operations' relevance in the context of the external business environment and, when necessary, modify the plan. Business expansion can take place in a variety of areas. For example, consider how you might expand your business in terms of personnel, finances, location, diversification, new markets, etc.
---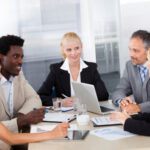 What is the goal of your business?
Think about your company's overall goal and how well the current organizational structure supports it. Which areas assist the company purpose and which areas don't? How might this be made better? Create a framework that supports your final objective and document it! Establish goals and benchmarks for each division of the company in relation to the overarching goal. Put safeguards in place that will allow you to monitor your progress toward whatever goals you may have established.
How can your company expand?
There are various strategies for business expansion. You may expand it naturally using the resources already available to the company by boosting sales, adding new clients, product lines, a new region, additional sales channels, and generating more volume through larger markets and clients.
The company may decide to take on a loan, business grant, asset finance, crowdsourcing, or any of the countless other options that may be considered to assist the expansion of the business if other methods of expanding the business require outside support. This entails some risk, which must constantly be taken into account and weighed against your long-term business objectives.
Always keep an eye on the budget, take a look at the projections, and consider the cash flow. This is crucial now that we have been cohabiting with Covid for a while. It's crucial to take business risk and opportunity into account. It's also crucial to be able to react swiftly to any changes in circumstances and keep an eye on this. Do not exceed your capacity; instead, plan ahead.
What skills are required to expand your business?
For a company, growth can be both a difficulty and a source of great excitement. New skill requirements may arise as a result of business expansion, such as when you hire your first employee. It will be crucial to take competition into account, which you might not have done before. Competitors will notice and keep an eye on you as you effectively expand, therefore you must also do this. It will be crucial to make sure you have the fresh skill sets needed for development.
Success in expansion is accompanied by confidence. Growth is challenging, though, so it's crucial to remember to prioritize your needs and create time for yourself when you take on new responsibilities. Don't undervalue the fresh difficulties!
What advantages does expanding your business offer?
A certain amount of risk comes with expanding your target market, products, activities, or location, but if your competitors are changing, it could be necessary for you to as well. When planning to expand the business, lifecycle and market demand should be taken into account.
Gaining growth can have significant advantages. Both the possibility to enter new markets and the opportunity for distinction exist. You will be distributing your risk, but you must constantly weigh this against the associated costs and take into account how expanding into new markets with a new product may influence your brand identification. Depending on the industry you are in, brand identity may become stronger through expansion through innovation.
---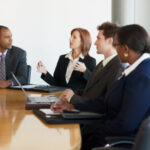 How can effective business expansion be ensured?
If expansion is successfully controlled, stability may follow, giving the business owner additional peace of mind. As the business develops and grows, it may also be perceived in the marketplace as a corporation that is succeeding as it grows.
But in this case, a word of warning is necessary. The need of controlled, planned, and well-managed expansion is crucial because the appearance may not always correspond to reality. Not stretching the firm too thin to the point that it overtrades, which is why it's crucial to keep an eye on the impact on the finances at every stage of growth.
controlling risk
Growth can spread your risk and lessen your reliance on a single market or consumer. If properly handled, your profits will rise. Better talent is attracted by successful businesses. However, throughout the growing phase, vigilance must always be used. It's important to keep an eye on possibilities and risks as you grow to prevent any quality lapses. This must be kept in mind since as a business owner, as you expand, you can lose the strict, hands-on control you originally had over every aspect of your firm.
financial preparation
Above all, as you advance, sound financial planning is still essential. Accept the chance to expand, but also make sure you know why you are doing so. Wherever you can, try to limit risk and promote stability rather than welcoming in too many hazards. Know your industry, your customers, and any upcoming dangers and opportunities at all times. To expand your business successfully, you must plan and monitor every aspect of it, and you must also be able to act swiftly when an unexpected shift occurs.
---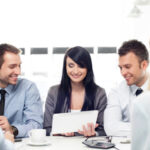 Why growth is important even to just sustain the business
The popular saying for any business model goes – "if you're not growing you're dying", so whether you like it or not, businesses cannot afford to stop still. As a company grows beyond the startup stage, the focus must shift, especially for small enterprises. For long-term success, discovering chances for corporate growth must take center stage. However, few businesses are aware that accomplishing the company's goals requires a determined strategy and that growth is illusive.
Growth is thought to be illusive by scientists for two main reasons:
"Inadequate consideration of opportunities within the core business, adjacent to the core business or within new customer sub-segments.
An organizational infrastructure that cannot support successful execution"
Growth, in fact, represents a different thing to different people/businesses. For many businesses, growth is something that grows you, your employees, and team and grows an organization as a whole. It adds value to the company, which is much more fulfilling than just the financial aspect. Growth and profitability are the two most crucial elements a company should take into consideration to be successful and stay in business and to continue to be appealing to investors and analysts. When there is no organizational growth, your business may have a number of negative effects:
• There won't be any growth in earnings and profits
• There won't be any hike in employee's income
• There won't be any potential for additional jobs openings
• Reliable employees might leave your organization soon
• You will limit options to innovate new products and services
• Your business rivals will grow
• Business could stagnant and lose out on lucrative opportunities
• There could be a greater drop in the productivity factor.
• Existing infrastructure fails to support additional complexity if any.
• Your unique selling point might not impress your customer anymore
• Your industry ideas will develop, but you will be left behind
Having said that, any company's long-term viability still depends on growth. Additionally, increasing sales and the market are ways to make a quick profit. And the stage of business growth is when your company reaches the point of expansion and looks for new opportunities to generate more revenue. In a broader sense, growth is the most crucial element in the development of industries, businesses, and sustainability.
But it's not easy to take a firm from an initial concept to sustained success. Many people make mistakes and expand too quickly, increasing the risk of resource depletion and inability to satisfy consumer demand. Even though there isn't a universal formula for calculating optimal growth, it's still crucial to plan your growth so that it may be managed and controlled.
---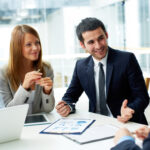 Let's examine why a business must expand in order to survive:
Growth is required for Sustainability – To continue existing in a certain sector for a longer period of time is to sustain oneself. A firm must be sustainable in order to expand, and it cannot grow without being sustainable. The business environment is constantly changing, thus it is best for a company to adapt to this change and seize opportunities to ensure its sustainability.
Credibility is built via growth – When a company persists in its field for an extended length of time, the market starts to take notice. Additionally, a company with a positive reputation and goodwill is more likely to draw in new patrons, workers, and investors. The level of trust and confidence that people have in your company can have a significant impact on the main goal of the business.
Growth reduces competition – Competition was once thought of as a motivating force for improving goods and services. But lately, competition has increased, and businesses are trying to stay away from it. Growing continuously makes it easier for a company to compete successfully on all fronts. Growth creates space for development and diversification, which ultimately aid in fending off fierce competition.
Growth lowers commercial risks, which are possible losses brought on by customers or other businesses – Any organization's product development team has a duty to minimize risk, both technical and commercial, after the product is released for sale. Reduced risk of sliding off the cliff is now a simple chore for a well-managed and sustainable firm.
Innovation fosters growth – A company must successfully implement new ideas if it is to advance and grow. Innovation introduces new goods and services, boosts productivity, and drives profitability. Innovation has enormous advantages for both customers and businesses, and a company can only consider innovation if it is expanding sustainably. In the alternative, a company that isn't innovating would lose market share to rivals and fall short of productivity and efficiency.
Partnerships and joint ventures are reaped by growth – When a firm is expanding, it frequently arranges for alliances, joint ventures, mergers, and acquisitions. More contacts, higher market shares, lesser business risks, a larger client base, favorable financing alternatives, more resources, and a chance to enter a new market are all obvious advantages of this dimension.
Growth retains customers – Emmet and Mark Murphy write in their book "Leading on the Edge of Chaos" that obtaining new clients can cost a business around five times as much as keeping old ones. In fact, a 2% increase in client retention can have the same effect as a 10% cut in cost for a business. Instead of seeking for new clients and persuading them to do business with you, stable growth helps to maintain existing consumers, who are actually your best option for expanding sales.
Profitability is impacted by growth – Although growth is not restricted to profit, it does aid in achieving and sustaining profitability. Even in organizations with strong financial performance, there should always be room for expansion because this presents chances for increased overall profitability and sustainability in line with the needs of customers, analysts, and future or existing investors. Profit and growth go hand in hand with business success; if profit is necessary for managing financial survival, growth is essential for profit and long-term success.
Businesses that want to put growth first need to properly prepare their growth strategy. While there are hazards associated with growth, the appropriate plan can provide stability, security, and long-term success. In order to simply survive the business and sustain it well once you have past the start-up stage, start setting growth goals, involving management, controlling costs, and frequently reviewing targets!
---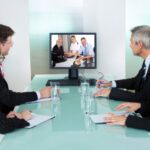 There are several strategies to expand your company, each of which is better suited to a particular sort of company, market, sector, product, or service.
– Organic growth.
Organic business expansion takes time and is typically safer and more stable than development through acquisition. Making your present business model more effective while reducing costs and expansion is the goal of the organic growth strategy. Organic expansion may involve selling:
• to new customers
• a new line to your existing customers
• in new geographical areas
• via additional sales channels
• a greater volume to bigger markets/customers
To expand your company's offering, it may also include hiring new people or retraining your current staff.
These growth strategies typically involve less inherent risk and complexity and are more predictable. For instance, you might need to increase your current sales team or simply start a new marketing campaign in order to advertise your current product line to new clients or geographical areas.
– Acquisition.
A quicker, albeit riskier, approach to expand your company is by purchasing another one. The company you buy can be a rival of yours or it might be a company that enhances what you already have to offer. A easy strategy to quadruple your revenue is to buy a company with a similar turnover to your own.
– Joint Venture.
A solid and mutually advantageous approach to expand your customer base, penetrate new markets, and acquire additional talent with local/product knowledge is by joining a joint venture. Joint venture partners typically offer services that are mutually beneficial and can advance both businesses.
– Franchising and Licensing.
If your brand is well-known and has sufficient equity, licensing out your good or service can be the solution. By allowing licensees to sell your product, you can earn money from their sales with little initial setup expense. And it might open up new domestic and international markets for your brand.
The concept of licensing is presented in a somewhat different light through franchising. This is ideal for firms needing less control on auxiliary operations because it requires less upfront investment and could generate large revenues from committed franchisees.
---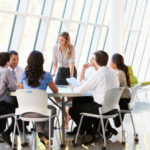 Motives for expanding your business
There are numerous reasons why expanding your business can be the best course of action. The factors that apply to your company will determine the course of your growth. Therefore, it's crucial to comprehend your motivations in their whole.
1. Satisfy consumer demand.
You've done a thorough analysis of the market and are confident that your product or service meets the demands of the present market. Your research has demonstrated that there is a sizable and concentrated demand for your product at the price you require to maintain your growth objectives.
In this case, growing into new markets and hiring more personnel will enable you to build on your current success. You can boost your market share and take advantage of your rising brand equity to maybe overtake the competition.
Due to a capacity shortage, you could currently need to decline jobs. This is just another compelling argument in favor of expanding your workforce.
Careful planning is necessary to effectively finance this kind of expansion in order to prevent unaffordable costs or overextended commercial capacity. To close gaps in cash flow that rapid development can cause, many firms rely on services like supplier payments loans.
2. New markets, rivalry, and innovation.
Because they do not give customers a compelling enough reason to transfer from their present supplier to the new commodity or service, many small businesses fail. The solution may lie in entering new markets if you're having trouble with intense competition and a bland offering.
Your company can build a presence in areas where there is a specific need for your product or service by expanding into new markets. This can aid in minimizing the effects of market saturation and intense competition.
Moving to a larger facility or to other sites may boost your production capacity and aid in driving away competition if you're wanting to stay in your current market.
Innovation is another aspect of growth. By making improvements to your product or service, you can set yourself apart from the competition and improve your prospects of enduring success.
Growing your firm aids in building a better brand identification, which further aids in fending off rivalry. You can grow your brand via franchising, granting licenses for your goods and services, or entering carefully curated new product categories. Your brand identity matures and your revenue rises as the number of stores and items rises.
3. Boost stability.
Businesses typically become more stable as they expand. A one-person company with few revenue streams is far less reliable than a company with several locations and dozens of employees.
This stability is also in part a result of how people view your company. People think you are more likely to stick around for the duration of their products' lives to provide spare parts and uphold warranties as your business expands. You'll probably sell more goods and services to this market segment if your business expands.
Your concentration risk from market fluctuations and downturns is also spread out by expanding your operations across many markets and regions. Increasing your supply base also helps.
4. Boost Profits.
If your company is bigger, you can benefit from economies of scale. Larger companies frequently qualify for bulk discounts and better supplier credit terms, which lower expenses and boost profitability.
A higher turnover can also indicate a higher chance of making money. A lot of expanding businesses see their earnings rise along with their operations thanks to the gains in profit margin that economies of scale can offer.
When margins are getting thinner or revenues are declining, expansion or investment is frequently made. Entering the export market may be one of the best ways to increase sales, and there is a wealth of information on government websites to assist.
5. People.
Finding the ideal employees to manage your company is essential but difficult for many business owners. The greatest talent tends to be drawn to growing organizations. A successful, expanding business offers its employees options and challenges, which makes them incredibly alluring. It can be energizing and professionally satisfying to be a member of a rising company.
Additionally, the company is no longer dependent on you once you start handing off managerial and operational choices to others in your organization. You can spend more time on personal interests as a result.
---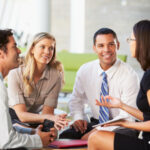 Why is business growth important: what happens when you do not grow
Growth means a lot of things to different people. Right now, I'm speaking to the kind of development that helps you, a team, and an organization grow. It develops a wealth that is much more fulfilling than money on its own. What happens then if you don't grow?
1. If your profits don't decline, they'll remain roughly the same.
2. You will be unable to increase employee pay.
3. You won't be able to provide your clients cutting-edge goods and services.
4. You won't produce more jobs.
5. You won't be able to give more to the families of those who work for your company.
6. You'll lose excellent workers who want to advance.
7. You'll face more competition.
8. It's possible that you'll fall behind in your field.
9. You can grow bored with the industry.
10. You'll restrict your employees' potential.
The list could go on and on.
Giving others the chance to develop and prosper is the finest motive to improve. You must expand if you want to provide your staff with greater opportunities. Therefore, business expansion is crucial.
Nothing stays the same. It either gets bigger or smaller. Better or worse. You either grow or you shrink.
Being a permanent small business is not a problem. Just consider the repercussions.
Don't expand merely for the sake of expanding. Grow because of the chances and "wealth" you are producing for both you and other people.
---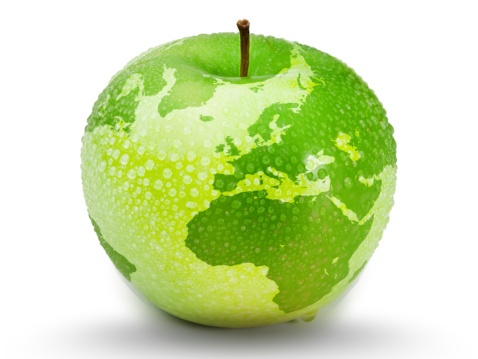 Executive Summary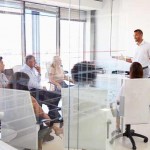 Chapter 1: Company Survival
Doesn't every entrepreneur and/or business owner start and maintain a business in order to see it grow? The answer seems obvious. But as many top business coaches will tell you, some business leaders who attain a certain level of success are content to stay at this plateau. They feel assured within the space their business occupies in the marketplace and have little motivation to change anything.
This is a risky stance for any business leader to take. Growth isn't just important for a company—it's absolutely essential. Without continued growth, operations will stagnate and your business' survival will be at risk. This can result in lowered standards of quality for products or services, decreased customer service, poor employee morale, and a host of other issues.
Growth is crucial to the long-term survival of a business, as well as having several other benefits:
• Easier to add resources
• Locate and identify new sales opportunities
• Expand range of products or services
• Acquire new customers
Also, growth can "boost your business' credibility, allowing you to broaden your supply base and increase stability and profits."
Plenty of other reasons spur business leaders to adopt a "continuous growth" mindset. A growing, financially secure company often enjoys market dominance (meaning, less threat from competitors), which in turn brings enhanced power to negotiate large-scale purchases (new technology, for example) and/or more beneficial lease or rent arrangements.
Effective growth also helps stave off the potentially negative effects of fluctuations in the marketplace and national economy. Plus, a growing company's high profile often appeals to the most talented job-seekers out there.
Healthy growth boosts corporate survival rates, which was true in 2008 and remains true in the United States and in other developed markets. From 1983 to 2013, for instance, roughly 60 percent of the nonfinancial companies then in the S&P 500 were acquired—it's grow or go, and they have gone. Consider these findings over that period:
Sixty of the 78 S&P 500 companies that generated top-line growth and improved or at least maintained their margins outperformed the S&P 500.
Companies with deteriorating margins performed less well, even if these companies were growing; just 8 out of 30 outperformed the index.
A higher percentage (56 percent) of companies that grew slowly, but also aggressively distributed cash to shareholders, outperformed the S&P 500.
The growth culture isn't a component of a company's strategy, it is the company's strategy. Growth is a framework that needs to drive all operational tasks, projects and initiatives of a company. The DNA of the company needs to be growth. Opportunities for growth are endless and should always be seized. Companies that don't grow generally don't attract the most talented team members (because great people seek growth) and are therefore at a disadvantage from the very beginning.
---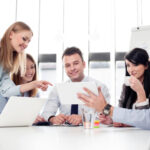 Chapter 2: Increase Sales
Business growth occurs when your business is experiencing permanent increases in profit as a direct result of measurable and sustainable increases in "sales volume." Only increases in sales volume that generate additional profit can be considered to represent real business growth. For example, your business may temporarily cut its prices, generating increased sales, in order to achieve a larger share of the existing market for your business's products and/or services. But business growth will only have occurred when this increased market share leads to future sales that are profitable.
As the owner of a business that's already successful, you should first identify your business's growth (increased profits) to date, then determine what spurred this growth. Do this by determining which marketing efforts have historically made the greatest contribution to your business's increased sales volume. Then you can exercise your first option for growing your business: continue implementing those successful marketing efforts.
Your second option is to consider new business growth strategies that can be expected to generate additional profitable sales, such as the following two important strategies: selling more to your existing customers, and selling to new potential customers.
Selling more to your existing customers, called an "upsell," typically doesn't just happen. In order to sell your customers more, you have to be prepared to actively market to them, and to do so continuously. Some strategies:
• Offer incentives, such as quantity discounts, to encourage multiple quantity purchases. An example would be to offer a "buy two, get a third free."
• Bundle similar products and/or services with or without a discount-for example, a stereo receiver, a CD player and speakers.
• Offer complementary products and/or services that are natural companion purchases. For example, when a bank provides its customers with banking services and also offers securities brokerage.
• Add additional inventory as a way of encouraging additional sales of new products and/or services. The additional inventory can be funded by increasing your investment in your business or by offering another business's products and/or services to your customers by way of a "strategic product alliance." This alliance allows you to offer selected products and/or services of the other business, without having to invest in any additional inventory.
Selling to new prospects should be an ongoing effort to add new customers to your existing customer base. Some strategies:
• Share your customer base with another business. This strategy allows you to gain access to another business's customers to whom you can market your business's products and/or services. This is referred to as a marketing alliance.
• Target the existing customers of a competitor by making the competitor's customers aware of your business, referred to as a "major sales advantage" (MSA). The MSA consists of such advantages as better-quality products, higher levels of service after the sale, a larger variety of inventory and/or services to choose from, or lower prices.
• Engage in "direct-response marketing." This consists of the application of marketing strategies that are designed to cause the potential customer to "take immediate action," such as coming into your store or picking up the telephone to call your business.
Whichever methods your business uses to achieve increased profits from measurable and sustainable increases in sales volume, it's important that you identify "repeatable processes" that can be implemented again and again to provide the ongoing business growth you are seeking.
---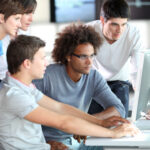 Chapter 3: Increase Market Share
A company's market share is the percentage it controls of the total market for its products and services. Market share is an essential metric for businesses because it's an indicator of a company's profitability, success and represents growth. It can signal dominance in an industry and how well a company's revenue-generating efforts are working to achieve business goals.
Market share can affect operations, pricing of products and services, and, potentially stock market performance. A growing market share corresponds to growing revenue. That, in turn, means a business can scale up its operations and opportunity for greater profitability. To gain market share should be a serious business goal.
There are a number of strategies a company can put to work to increase market share. These include improving innovation, building and solidifying customer loyalty, employing a talented, dedicated workforce, acquiring other companies, deploying effective advertising, and pricing products and services efficiently.
A higher market share places companies at a competitive advantage:
• Companies with high market share often receive better prices from suppliers, as their larger order volumes increase their buying power.
• Increased market share and greater production go hand-in-hand, with the latter providing a company with the opportunity to decrease the cost to produce an individual unit due to economies of scale.
• Higher market share can help improve sales when existing, brand-loyal customers buy more of a company's products.
• Market share may also widen a company's overall customer base as potential new customers follow the lead of existing ones.
• Gaining market share can strengthen and spotlight a company's reputation. In addition to boosting sales and increasing bargaining power, that can attract new, more talented employees.
---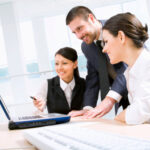 Chapter 4: Market Power
Market power refers to a company's relative ability to manipulate the price of an item in the marketplace by manipulating the level of supply, demand or both.
A company with substantial market power has the ability to manipulate the market price and thereby control its profit margin, and possibly the ability to increase obstacles to potential new entrants into the market. Firms that have market power are often described as "price makers" because they can establish or adjust the marketplace price of an item without relinquishing market share.
What gives rise to Market Power?
Note that a market with perfect competition has no market power. This is because when the competition is perfect, the players will have zero power. Instead, each commercial enterprise will have to work with the current price in the market since it cannot be manipulated or changed. However, the perfect competitions concept is of the assumption that there is no even one producer who can determine a price for the overall market. For companies that produce the same products and services, they all vary in their market power levels. Generally, market power is only present where there is:
• Oligopoly: This is where there is complete domination of a market by either two or more than two suppliers.
• Monopoly: This is where a market is controlled by only one supplier.
• Monopsony: This is where a market is dominated by one buyer. A good example is the United States defense industry which represents over 85% of the purchases.
---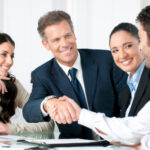 Chapter 5: Increase Profits
Expanding businesses and achieving higher sales is one of the ways of becoming more profitable.
As we know, business growth results from an increase in output which is goods produced and services provided. If this output is sold, then sales increase. Increased sales, when prices remain unchanged, will consequently increase sales revenue.
In order to also increase profits while expanding (increasing sales revenue), the business should keep its costs under control. Keeping the costs at the same level as before expansion, or keeping the growth of costs less than the growth in sales revenue, should also increase profits.
So, when businesses grow, their profits may increase as well.
Business Operations Expansion
Making a profit is essential for a business that desires to expand it operations. Earning a profit allows you to open other business locations, acquire another business, target other markets and expand your operations into foreign territory. The purpose of business expansion is to further increase your profits. Earning a profit is not the only factor that influences the decision of whether to expand your business, however.
When you are growing your business, your management and back office team should be able to take on additional responsibility. You should create a business plan for expansion and analyze trends and economic factors that affect your business.
Ability to Borrow Money
Many businesses depend on debt financing to operate. Debt financing obligates a business to repay the money borrowed to the creditor with interest. Debt financing for a small business typically includes borrowing money from a bank. A company's profitability plays an important role in whether a bank lends the company money.
In addition to profit, a business owner's credit score and collateral are determining factors in lending decisions. A company that cannot turn a profit is typically seen as a risk for default by a lender.
Attract Investors Financing
Some businesses choose to bring in private investors to secure funding for their operations. A company that earns continual profits is seen as a potentially good investment option because the investor believes there is a good chance to earn an attractive return on his investment. Attracting investors depends on your ability to show the monetary benefits of investing in your business. As a business owner, you should prepare to show potential investors your ability to generate profits in previous years and your plans to continue to earn profits in the future.
Hire More Employees
A part of growing a business includes hiring additional employees who can handle the growing responsibilities within the company. A business that is profitable has a better chance of affording to pay new employees' salaries than a company that is struggling financially. Hiring new employees is an important element of running a business because employees are typically given more responsibility, especially in smaller companies. A business owner must allocate resources to defining open job positions, developing a hiring process and creating training programs.
---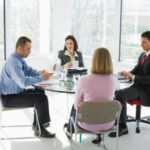 Chapter 6: Economies of Scale
What are Economies of Scale?
Economies of scale refer to the cost advantage experienced by a firm when it increases its level of output. The advantage arises due to the inverse relationship between the per-unit fixed cost and the quantity produced. The greater the quantity of output produced, the lower the per-unit fixed cost.
Economies of scale also result in a fall in average variable costs (average non-fixed costs) with an increase in output. This is brought about by operational efficiencies and synergies as a result of an increase in the scale of production.
Economies of scale can be realized by a firm at any stage of the production process. In this case, production refers to the economic concept of production and involves all activities related to the commodity, not involving the final buyer.
Thus, a business can decide to implement economies of scale in its marketing division by hiring a large number of marketing professionals. A business can also adopt the same in its input sourcing division by moving from human labor to machine labor.
A firm's efficiency is affected by its size. Large firms are often more efficient than small ones because they can gain from economies of scale, but firms can become too large and suffer from diseconomies of scale. As a firm expands its scale of operations, it is said to move into its long run. The benefits arising from expansion depend upon the effect of expansion on productive efficiency, which can be assessed by looking at changes in average costs at each stage of production.
The firm's long run average cost shows what is happening to average cost when the firm expands, and is at a tangent to the series of short run average cost curves. Each short run average cost curve relates to a separate stage or phase of expansion. The reductions in cost associated with expansion are called economies of scale.
Advantages of economies of scale
The benefits of economies of scale to industries and businesses are wide-ranging, but generally speaking, it enables large corporations to reduce their costs, pass the savings onto the consumer, and gain an advantage over the competition. So, what are the advantages of economies of scale?
• Reduced long-term unit costs – One of the main benefits of internal economies of scale is reduced costs, enabling businesses to improve their price competitiveness in global markets.
• Increased profits – Economies of scale lead to increased profits, generating a higher return on capital investment and providing businesses with the platform to grow.
• Larger business scale – As a business grows in size, it solidifies and becomes less vulnerable to external threats, such as hostile takeover bids. This is one of the key benefits of economies of scale to industries as it has a positive effect on the company's share price, as well as their ability to raise new financing.
Of course, there are also plenty of advantages of economies of scale for consumers, as lower unit costs often feed through to reduced prices. What are the advantages of economies of scale for consumers?
• Lower prices – Reduced cost-per-unit leads to lower prices for the consumer, meaning that overall, consumers will have higher real incomes and easier access to affordable products.
• Product improvements – Businesses can potentially reinvest their capital savings in research and development, leading to improved products (e.g. cheaper pharmaceuticals and food).
• Higher wages – For employees, another key benefit of economies of scale is the potential for profit sharing and higher real wages due to savings on cost.
---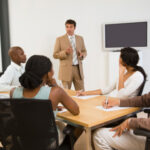 Chapter 7: Protection from the risk of takeover
Public limited companies are often at risk of hostile takeovers – buying a majority stake in the business, because they have growth potential, have a widely recognized corporate name or due to a decrease in profits and subsequent fall in their share price.
But, large businesses are very, very expensive to be taken over – just look at the market capitalization of Apple (USD$2.29 trillion) or Microsoft (USD$2.05 trillion). Therefore, there is less risk of being a takeover target because simply there are not that many investors who can afford to buy such a large company. So, the larger the company, the more difficult it is for others to take it over because at least 51% of the company's shares must be bought. Buying more than 50% of shares of Apple or Microsoft will cost around 1 trillion dollars each. Currently, the richest man in the world Elon Musk, the CEO and co-founder of Tesla, has an estimated net worth of USD$177 billion.
Sometimes though, the takeover is welcomed by the company's directors and shareholders as they may want to sell their shares for cash and retire.
Takeovers are common practice—disguised to look like friendly mergers. It could be a mutual agreement or a hostile battle. In a hostile takeover, the acquirer secretly buys the shares of non-controlling shareholders from the open market. Gradually the acquirer takes hold of more than 50% of the target's stocks, gaining control. The target firm management and board are unaware of such developments.
Takeover Explained
Takeover deals can be paid in cash, stocks, or both depending on the mutual agreement of parties. Mergers, acquisitions, and subsidiaries are the most common strategies followed. What motivates buyouts? At times, the acquirer may see an immense scope of growth and long-term value in a target firm. Sometimes, the acquirer intends to enter a new market immediately and with little investment. Capturing a huge market share, acquiring valuable resources and assets, attaining economies of scale, and profit maximization are among other motives.
Moreover, a larger company may be willing to eliminate competition by buying a smaller company. In an activist buyout, the acquirer intends to gain a controlling stake and initiate changes. Sometimes the reason behind an acquisition can be as crazy as a great deal, where a target company is available for a steal.
---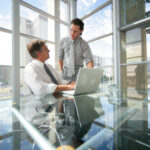 Chapter 8: Shares Risk through Diversification
Diversifying into new markets rather than focusing only on one specific market, as well as creating new products rather than just focusing only on one product, will help the business to grow.
Also, if there are any dramatic negative changes in that particular market, then having business operations in other markets will help not only to maintain growth, but also safeguard the firm's survival.
Businesses are the backbone of the economy and at this time, against this ever-changing landscape it is important for industry to re-evaluate strategic direction and operations, in particular risk management, competitiveness, and sustainability and growth.
As a business strategy, international markets not only allow for business growth, but create new capabilities for the organization; in terms of adaptability and the understanding of international trade practicalities. This in itself will build resilience into the business models as cash flows, productivity and supply chains will all need to be to flexible and re-evaluated and restructured. Seeking international growth by going global offers opportunity and advantages and sound business reasoning. It is also a mechanism for positive risk management through identifying, assessing and managing potentially beneficial outcomes.
Through expanding business operations internationally, businesses spread their risk in a number of ways. Establishing new sales as the domestic market have reached or close to saturation allows for continued revenue to mitigate costs of production, but also eliminates negative organizational impact for example workforce reduction. This can be further extended by identifying new relevance and applications in new markets for existing products can extend the product life of lines that were perhaps considered as completed and no longer required. This then generates new sales for the product as it is, new applications and, possibly some innovation management for market- appropriate modifications.
New markets also reduce the dependence on the markets already developed – whether these are domestic or international. Existing exporters can look at additional international markets whereas new exporters can identify first-time exporter opportunities. This spreads risk by having multiple revenue sources as well as an increase in overall income. Furthermore, some business models are predicated around seasonal cycles that can potentially be extended to all year round through international growth. Business operations and production cycles can be realigned for those with seasonal demand cycles so that there is continual production, delivery and sales processes.
Going global can expand horizons in other areas that will lead to reduced risk and in the mid to long term increase business growth. Through knowledge transfer and know-how businesses can create new partnerships and collaboration for research and development of new products and services that can be applied in the global marketplace. Through partnering with an international counterpart at the outset there is a phenomenal opportunity to bring specific expertise and know-how together, establish wider networks and create new product and service solutions for application across a multitude of markets and sectors.
Alongside adaptability and growth, these all contribute to making the business stronger and more resilient as it moves to being a more robust organization with an increased level of security of business survival. This is paramount for SMEs who need to establish mechanisms to remain competitive with relevant and applicable solutions. The overriding reason to go global, of course, is to improve business potential for expansion and growth – there i