Emotional Competence – Workshop 1 (24hr Emotions)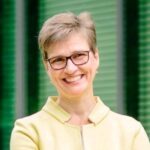 The Appleton Greene Corporate Training Program (CTP) for Emotional Competence is provided by Ms. Goj Certified Learning Provider (CLP). Program Specifications: Monthly cost USD$2,500.00; Monthly Workshops 6 hours; Monthly Support 4 hours; Program Duration 12 months; Program orders subject to ongoing availability.
If you would like to view the Client Information Hub (CIH) for this program, please Click Here
Learning Provider Profile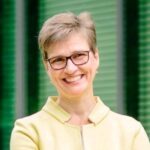 To be advised.
---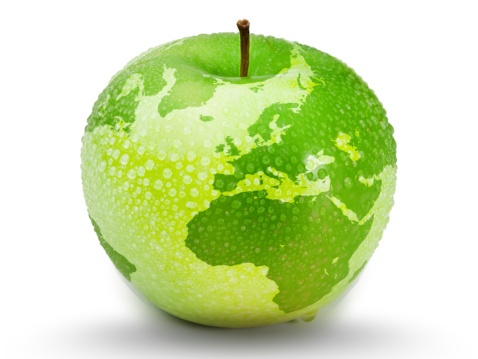 MOST Analysis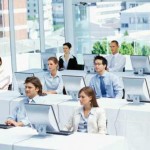 Mission Statement
Coaching session using the Positivity Ratio.Take two minutes to complete the Positivity Self Test now. Your score provides a snapshot of how your emotions of the past day combine to create your positivity ratio.
---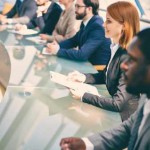 Objectives
01. Positivity Ratio: departmental SWOT analysis; strategy research & development. Time Allocated: 1 Month
02. Emotion Importance: departmental SWOT analysis; strategy research & development. Time Allocated: 1 Month
03. Workplace Emotions: departmental SWOT analysis; strategy research & development. Time Allocated: 1 Month
04. Positive Emotions: departmental SWOT analysis; strategy research & development. Time Allocated: 1 Month
05. Negative Emotions: departmental SWOT analysis; strategy research & development. Time Allocated: 1 Month
06. Emotional Triggers: departmental SWOT analysis; strategy research & development. Time Allocated: 1 Month
07. Emotional Control: departmental SWOT analysis; strategy research & development. 1 Month
08. Group Emotional Intelligence: departmental SWOT analysis; strategy research & development. Time Allocated: 1 Month
09. Emotional Culture: departmental SWOT analysis; strategy research & development. Time Allocated: 1 Month
10. Increasing Positivity: departmental SWOT analysis; strategy research & development. Time Allocated: 1 Month
11. Resilience: departmental SWOT analysis; strategy research & development. Time Allocated: 1 Month
12. Team Performance: departmental SWOT analysis; strategy research & development. Time Allocated: 1 Month
---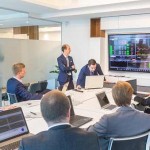 Strategies
01. Positivity Ratio: Each individual department head to undertake departmental SWOT analysis; strategy research & development.
02. Emotion Importance: Each individual department head to undertake departmental SWOT analysis; strategy research & development.
03. Workplace Emotions: Each individual department head to undertake departmental SWOT analysis; strategy research & development.
04. Positive Emotions: Each individual department head to undertake departmental SWOT analysis; strategy research & development.
05. Negative Emotions: Each individual department head to undertake departmental SWOT analysis; strategy research & development.
06. Emotional Triggers: Each individual department head to undertake departmental SWOT analysis; strategy research & development.
07. Emotional Control: Each individual department head to undertake departmental SWOT analysis; strategy research & development.
08. Group Emotional Intelligence: Each individual department head to undertake departmental SWOT analysis; strategy research & development.
09. Emotional Culture: Each individual department head to undertake departmental SWOT analysis; strategy research & development.
10. Increasing Positivity: Each individual department head to undertake departmental SWOT analysis; strategy research & development.
11. Resilience: Each individual department head to undertake departmental SWOT analysis; strategy research & development.
12. Team Performance: Each individual department head to undertake departmental SWOT analysis; strategy research & development.
---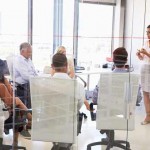 Tasks
01. Create a task on your calendar, to be completed within the next month, to analyze Positivity Ratio.
02. Create a task on your calendar, to be completed within the next month, to analyze Emotion Importance.
03. Create a task on your calendar, to be completed within the next month, to analyze Workplace Emotions.
04. Create a task on your calendar, to be completed within the next month, to analyze Positive Emotions.
05. Create a task on your calendar, to be completed within the next month, to analyze Negative Emotions.
06. Create a task on your calendar, to be completed within the next month, to analyze Emotional Triggers.
07. Create a task on your calendar, to be completed within the next month, to analyze Emotional Control.
08. Create a task on your calendar, to be completed within the next month, to analyze Group Emotional Intelligence.
09. Create a task on your calendar, to be completed within the next month, to analyze Emotional Culture.
10. Create a task on your calendar, to be completed within the next month, to analyze Increasing Positivity.
11. Create a task on your calendar, to be completed within the next month, to analyze Resilience.
12. Create a task on your calendar, to be completed within the next month, to analyze Team Performance.
---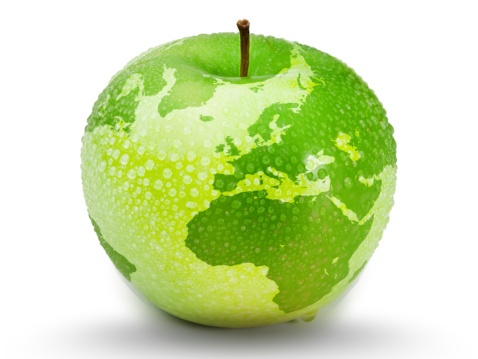 Introduction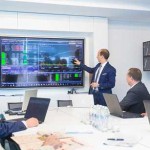 Control your energy instead of your time.
Steve Wanner, a partner at Ernst & Small who is 37 years old, is well-liked and married with four young children. He was working 12- to 14-hour days when we first met him, always felt weary, and struggled to completely engage with his family in the evenings, which made him feel guilty and unsatisfied. He had trouble sleeping, didn't find time to work out, and rarely ate healthy meals; instead, he would grab a snack while he was on the go or sitting at his desk.
Wanner's situation is not unusual. The majority of us increase our work hours in response to increasing demands at work, but this will eventually have an adverse effect on our physical, mental, and emotional health. As a result, there is a decline in employee engagement, an increase in distraction, high rates of turnover, and skyrocketing medical expenses. Over the past five years, the Energy Project has provided consulting and coaching to numerous large enterprises, working with thousands of executives and managers. These CEOs tell us they're working harder than ever to keep up with things and that they increasingly feel like they are reaching their breaking point with startling consistency.
The fact that time is a limited resource is the main issue with working longer hours. Another matter entirely is energy. Energy, which in physics is defined as the ability to operate, originates in humans from four basic sources: the body, emotions, mind, and spirit. By establishing specialised rituals—behaviors that are deliberately repeated and meticulously organised, with the objective of making them unconscious and automatic as rapidly as possible—energy can be methodically extended and routinely renewed in each.
The fact that time is a limited resource is the main issue with working longer hours. Another matter entirely is energy.
---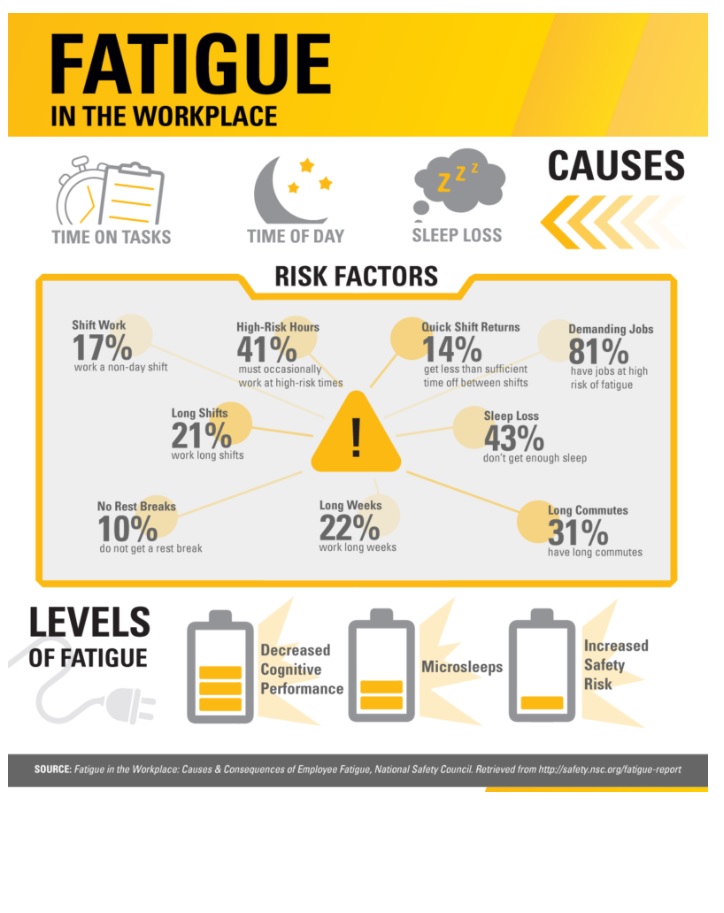 ---
Organizations must change their focus from getting more out of people to investing more in them in order to motivate and enable them to bring more of themselves to work every day. This will effectively reenergize their workforces. Individuals need to take responsibility for changing their energy-draining activities regardless of the situation they find themselves in in order to recharge.
Wanner's life was changed by the routines and habits he developed to better manage his energies. He gave up drinking because it was keeping him up at night and set an earlier bedtime. Because of this, he awoke feeling more refreshed and inspired to work out, which he now does virtually every morning. He shed 15 pounds in less than two months. He now has breakfast with his family after working out. Wanner continues to put in hard hours at work, but he often rejuvenates himself in the process. He normally goes outside for a morning and an afternoon walk, and he gets up from his desk for lunch. He is more at ease and able to connect with his wife and kids when he gets home in the evening.
Simple rituals like this can be established to produce impressive benefits throughout businesses. We put a group of workers through a trial energy management programme at Wachovia Bank and then compared their output to a control group's. In terms of a number of financial criteria, including the amount of loans they produced, the participants beat the controls. Additionally, they reported significant improvements in their interactions with customers, their commitment to their jobs, and their level of pleasure.
Wachovia's Linking Capacity and Performance
The majority of large firms make investments in the knowledge, competence, and skills of their workforce. Few contribute to the development and maintenance of their capacity—their energy—which is frequently taken for granted. In reality, increased capacity enables more to be accomplished in less time with better involvement and sustainability.
How Energy Renewal Programs at Wachovia Increased Productivity
---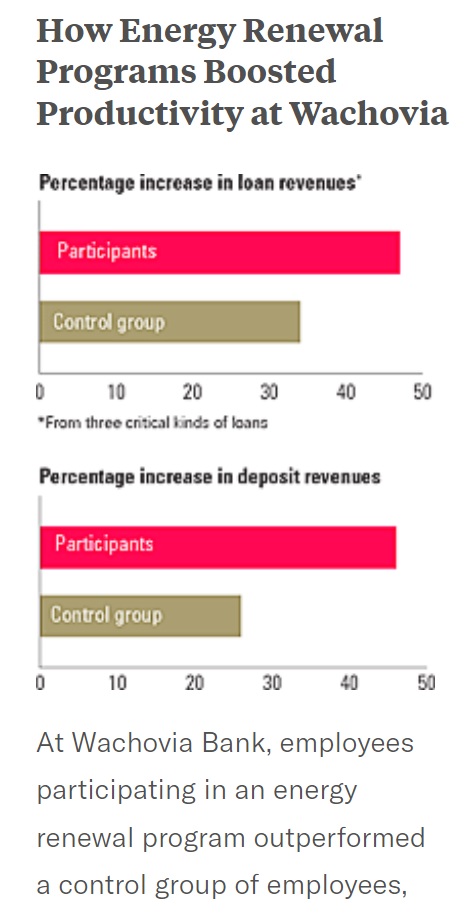 ---
Employees at Wachovia Bank who took part in an energy renewal initiative performed better than a control group,…
Participants were also questioned about how the programme affected them personally. It improved their relationships with clients and customers, according to 68% of respondents. Seventy-one percent of respondents claimed that it significantly or noticeably improved their performance and productivity. These results supported a wealth of anecdotal data we'd gathered about the success of this strategy among executives at other big businesses like Ernst & Young, Sony, Deutsche Bank, Nokia, ING Direct, Ford, and MasterCard.
The Emotions: Energy Level
Regardless of the stress they are under from the outside world, people can increase the quality of their energy when they are able to better manage their emotions. To do this, people must first become more conscious of their emotions and the effects those emotions have on their productivity during the course of the workday. Most people are aware that their performance tends to be at its highest when they are feeling upbeat. They find it shocking that when they are feeling any other way, they are unable to lead or perform successfully.
---
---
We are unfortunately not physiologically able to sustain intensely joyful feelings for extended periods of time without intermittent recovery. When faced with constant demands and unforeseen difficulties, people frequently experience negative emotions (the fight-or-flight response) several times during the day. They start to feel nervous and insecure, perhaps angry and impatient. Such mental states sap people's energy and lead to conflict in their interpersonal connections. Clear, logical, and reflective thought are also all but impossible when experiencing fight-or-flight feelings. Executives have a higher ability to control their reactions when they learn to identify the circumstances that make them feel bad.
Expressing gratitude to others, a ritual that seems to be as helpful to the giver as it is to the receiver, is a strong one that fosters happy emotions. It can be delivered orally, in writing, via email, phone call, or in-person interaction, and the more exact and thorough, the more powerful the message. Like other rituals, the likelihood of success is greatly increased by designating a specific time to carry it out. Ben Jenkins, vice chairman and president of the General Bank at Wachovia in Charlotte, North Carolina, included his ritual of appreciation into the allotted period for mentoring. He started scheduled frequent lunches or dinners with his employees. Previously, he had only met with his direct reports to offer them annual performance reviews or to receive monthly updates on their financial success. He now prioritises praising their achievements and conversing with them about their lives and objectives during meals rather than their immediate job obligations.
Finally, by learning to alter the stories they tell themselves about the events in their lives, people can learn to nurture positive feelings. Conflicted individuals frequently play the victim, attributing their issues to other people or outside forces. Understanding how the facts of a situation differ from how we interpret those facts can be powerful in and of itself. Many of the individuals we work with have found it to be a revelation that they have a choice in how they interpret an event and that their story has a significant impact on the feelings they experience. Without downplaying or rejecting the realities, we instruct students to provide the most upbeat and personally empowered narrative they can in any given circumstance.
By learning to alter the narratives they tell themselves about the events in their lives, people can learn to cultivate positive energy. We instruct them to tell the most upbeat tales we can.
The best method to change a tale is to look at it from one of three new perspectives, all of which are different from the victim's point of view. For instance, while using the reverse lens, individuals ask themselves, "What would the other person in this conflict say and in what ways might it be true?" They question, "How will I most likely evaluate this issue in six months?" using the long lens. They question themselves, "Regardless of how this issue turns out, how can I develop and learn from it?" using a broad lens. Each of these perspectives can assist individuals in consciously cultivating more joyful emotions.
When Sony experienced many battery recalls in 2006, Nicolas Babin, head of corporate communications for Sony Europe, served as the lead person for calls from reporters. Over time, he grew more and more worn out and discouraged by his duties. He started figuring out methods to tell himself a more empowering and positive story about his role after completing the lens exercises. He says, "I realised that this was an opportunity for me to build stronger relationships with journalists by being accessible to them and to increase Sony's credibility by being straightforward and honest."
The Mind: Energy Concentration
Given all the responsibilities that executives must juggle, multitasking is often seen as necessary, but it actually reduces productivity. Distractions cost money. Switching time is the phenomena whereby the amount of time required to complete the primary activity rises by as much as 25% when attention is briefly diverted from one work to another, such as pausing to answer an email or accept a call. It's much more effective to give your complete attention for 90 to 120 minutes at a time, break truly, and then give your full attention to the following task. These work sessions are referred to as "ultradian sprints."
People might develop rituals to lessen the many disruptions that technology has introduced into their life once they become aware of how difficult it is for them to focus. We begin with a practise that makes students confront the effects of daily distractions. People remark that when they try to finish a difficult work but are frequently interrupted, the experience feels a lot like ordinary life.
Focusing systematically on tasks that have the most long-term leverage is an additional strategy for mobilising mental energy. If more difficult work isn't specifically scheduled into their calendar, individuals frequently put it off or rush through it. The CEOs with whom we work have probably found that choosing the biggest issue for the following day each evening and making it their top priority when they wake up is the most effective focus ritual. As many people do, Jean Luc Duquesne, a vice president for Sony Europe in Paris, used to respond to his e-mail as soon as he arrived at work. He now makes an effort to focus on the most crucial subject for the first hour of each day. At 10 in the morning, he discovers that he frequently feels as though his day has already been productive.
The Human Spirit: Meaning and Purposeful Energy
When people's daily job and activities are in line with the things they value most and that give them a feeling of meaning and purpose, they are able to access the power of the human spirit. They usually feel more upbeat, have better concentration, and show more endurance when the work they're doing matters to them. Unfortunately, corporate life's high expectations and quick speed allow little time for thought on these matters, and many individuals aren't even aware that meaning and purpose can be sources of energy. Indeed, it is likely to have little effect if we attempt to start our programme by emphasising the human spirit. Participants don't fully understand how attending to their own deeper needs has a significant impact on their performance and job satisfaction at work until after they have experienced the usefulness of the rituals they build in the other dimensions.
Jonathan Anspacher, a partner at E&Y, found it exhilarating and instructive to simply have the chance to ask himself a series of questions about what truly meant to him. He advised us to ask ourselves, "What do you want to be remembered for?" and to be a little self-reflective. "You don't want to be known as the crazy partner who put in such long hours and caused his team to suffer. Can you come to my band's show when my kids phone and ask? I want to confirm that I'll attend and that I'll sit in the first row. I don't want to be the dad who enters the room, sits in the back, checks his Blackberry, then gets up to answer the phone.
The three categories of doing what they do best and enjoy most at work, consciously allocating time and energy to the areas of their lives they deem most important—work, family, health, and service to others, and living their core values in their daily behaviors—are necessary for people to access the energy of the human spirit.
It's crucial to understand that your best qualities and your favourite activities aren't necessarily mutually exclusive while trying to figure out who you are and what you enjoy doing most. Even when you excel at something and receive tonnes of compliments on it, you might not actually enjoy it. On the other hand, you can love doing something but not have a talent for it, in which case putting up the effort necessary to succeed is not worthwhile.
---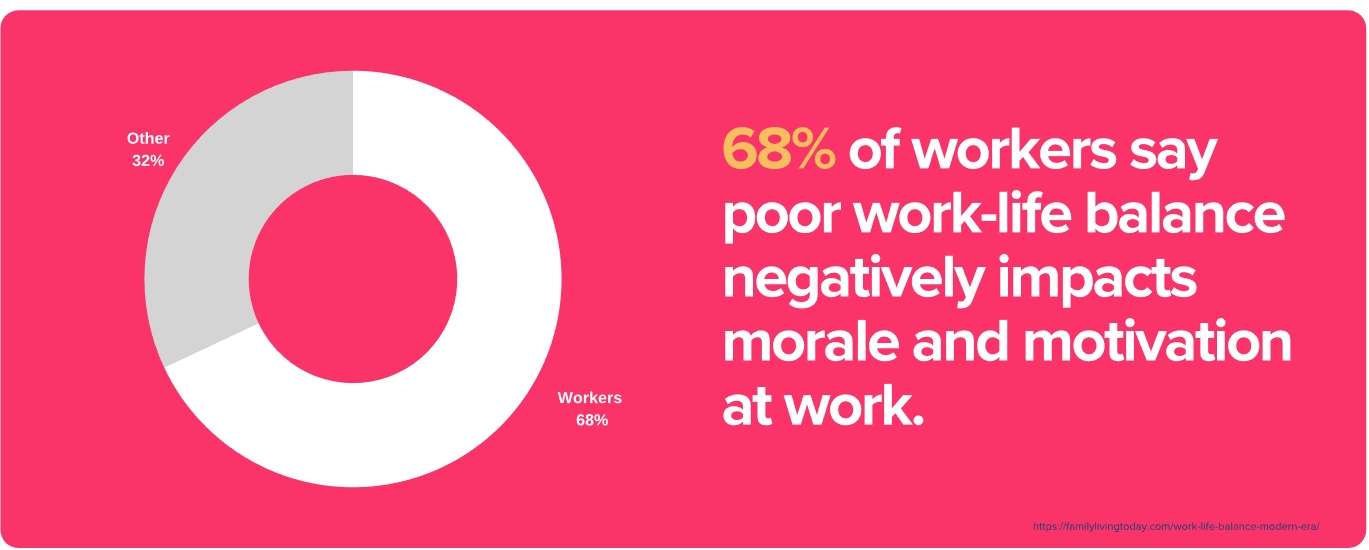 ---
We invite programme participants to think back on at least two professional experiences from the previous several months during which they felt effective, effortlessly absorbed, inspired, and fulfilled. This will help them identify their areas of strength. Then, we ask students to analyse those events to determine precisely what motivated them in such a positive way and what particular skills they were using. Is being in command or engaging in creative work more energising, for example, if leading strategy seems like a sweet spot? Or is it practising a skill that naturally comes to you and makes you feel good? Finally, we ask participants to create a ritual that will motivate them to engage in more of precisely that kind of work activity.
There is frequently a comparable gap between what individuals say is important and what they actually do in the second category, investing time and attention to what is important to you. Rituals may be able to bridge this gap. Spending time with his family was the thing that meant most to Jean Luc Duquesne, the vice president of Sony Europe, yet it frequently got squeezed out of his day when he gave it any serious thought. So that he could concentrate on his family, he established a ritual in which he switches off for at least three hours every evening when he gets home. He admitted to, "I'm still not an expert on PlayStation," he said, "but according to my youngest son, I'm learning and I'm a good student." When Steve Wanner commuted home, he used to talk on his cell phone all the way to his front door. Now, he has a designated location 20 minutes from his home where he finishes calls and puts his phone away. In order to be less focused on work and more available to his wife and kids when he gets home, he relaxes for the remainder of his drive.
Many people find it difficult to live out their primary principles in their daily activity, which falls under the third category. Most people move through life at such a rapid speed that they rarely take time to reflect on their values and goals. As a result, they allowed outside pressures to direct their behaviour.
We don't advise people to state their values openly because the outcomes are typically too predictable. As an alternative, we try to elicit them, in part by using unintentionally illuminating questions like, "What are the attributes that you find most repulsive when you see them in others?" People accidentally reveal what they stand for by expressing what they can't tolerate. For instance, if you find stinginess to be particularly offensive, generosity is certainly one of your core values. Consideration is probably a high value for you if you are particularly offended by rudeness in others. Similar to the other categories, creating rituals can aid in bridging the gap between your current behaviour and the values you aspire to. The practise can be to terminate meetings you run five minutes earlier than usual and purposefully arrive five minutes early for the meeting that comes next if you find that thoughtfulness is a core value but you are consistently late for meetings.
People can make significant progress toward reaching a higher feeling of alignment, pleasure, and well-being in their life both on and off the job by addressing these three categories. These emotions themselves are a source of good energy, and they encourage participants to stick with rituals in other energy dimensions as well.
Only to the extent that firms encourage their employees to adopt new behaviours will this new method of working become widespread. We have discovered, sometimes painfully, that not all business leaders and organisations are willing to accept the idea that employee personal rejuvenation would result in higher and more long-lasting performance. Renewal initiatives require strong backing and dedication from senior management, starting with the primary decision maker.
Several hundred leaders at Sony Europe have adopted the concepts of energy management. More than 2,000 of their direct reports will go through the energy rejuvenation programme throughout the course of the following year. Since Fujio Nishida, it has been more socially acceptable at Sony to take short breaks, exercise during the day, check e-mail only at specific times, and even inquire about the stories that irritated or impatient coworkers are telling themselves.
Changes in behaviours, communications, and rules are all part of organisational support. Many of the businesses have constructed "renewal rooms," where people may go frequently to unwind and refuel. Some provide discounted gym memberships. In some instances, managers will gather teams of workers for lunchtime exercises. To guarantee that people have at least one hour completely free of meetings, one organisation implemented a no-meeting zone between 8 and 9 am. Senior executives at various firms, including Sony, decided to cease checking email during meetings in order to make them more productive and focused.
Many businesses have created "renewal rooms" where individuals can frequently go to unwind and replenish.
Success can be hampered by a crisis attitude, for example. Organizations that experience just enough pain to be eager for new answers but not enough to be utterly overwhelmed make the best candidates for energy renewal programmes. The senior team at one company, where we had the active support of the CEO, couldn't tear themselves away from their focus on immediate survival despite the fact that taking time off for renewal might have allowed them to be more productive at a more sustainable level. The company was under intense pressure to grow rapidly.
In contrast, the team at Ernst & Young completed the procedure effectively during the busiest time of the tax season. They practised controlling their emotions by breathing or telling themselves other stories, with the approval of their supervisors, and they alternated moments of intense concentration with restorative pauses. The majority of the group members said that they had never felt less stressed than they did throughout this busy season.
Today, corporations and their employees have an implicit agreement that each will make every effort to get as much from the other as possible, as quickly as possible, and then move on without looking back. That is, in our opinion, mutually destructive. Instead of becoming enriched, both the individuals and the organisations they work for become deprived. Employees are becoming more and more stressed out. Organizations are compelled to accept workers who aren't totally engaged and to continuously hire and train new employees to take the place of those who opt to depart. We propose a new, clear contract that is advantageous to all parties: To help them create and maintain their value, organisations invest in their employees across all facets of their lives. People react by bringing their entire multidimensional energy to work every day. The worth of both rises as a result.
---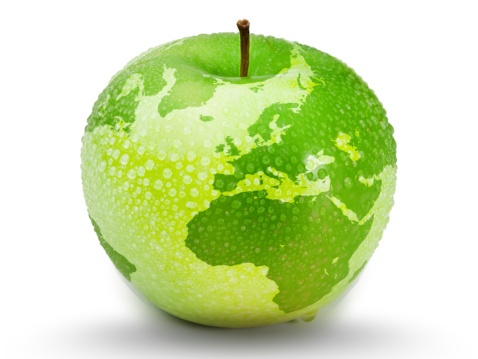 Executive Summary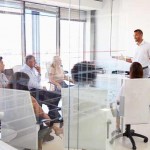 Chapter 1: Positivity Ratio
The definition of positivity and how it can change people's lives are presented by Fredrickson in her 2009 book Positivity. At the time, research indicated that the ideal level of positivity for high-functioning teams, partnerships, and marriages was about a 3:1 ratio (this is sometimes referred to as the Losada Ratio). According to Fredrickson, having a roughly equal amount of good and negative emotions helps people reach their highest levels of resilience and well-being. The talks on how a positive frame of mind might improve relationships, health, relieve depression, and widen the mind were sparked by this scientific discovery, which was revolutionary.
The three to one positive ratio
Because of the beautiful and hard-wired design of your neural system by nature, negativity lasts longer than positive. According to research, it takes three positive experiences to make up for one negative one. For every ripping negative emotional experience you go through, at least three sincere happy emotional experiences that lift you are required, according to Dr. Barbara Fredrickson, a happiness researcher at the University of North Carolina. By using what she refers to as the 3-to-1 ratio, you may create a cooperative relationship between your survival mind and your flourish mind. According to Fredrickson, being positive does not include adhering to the axioms of "grin and bear it" or "don't worry, be joyful." "Those are just surface-level wishes. Optimism goes further. It includes every pleasant emotion under the sun, from admiration to love, laughter to joy, and everything in between.
---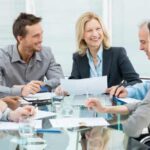 Chapter 2: Emotion Importance
In business, feelings have a terrible reputation. We've been trained to think they have less validity than thoughts. It's not personal, it's simply business, as we all know. This claim argues that objective facts trump personal feelings. However, as emotions are an integral component of the human experience, it would be foolish and impossible to exclude them from judgement, interaction, and decision-making.
Recent research (paywall) demonstrates that cognition and emotions work together to shape intention and behaviour. Humans evaluate a situation simultaneously on the cognitive and emotional levels. These evaluations lead to:
1. A feeling of well-being
2. A list of goals for the person's behaviour in the future
In other words, the mind processes both thought and emotion, deciding if the circumstance is favourable or unfavourable, and then deciding how to respond. In terms of how it relates to business, there are two key conclusions from this neuroscience research:
1. The brain does not manage cognition and emotion separately.
2. Employee goal-setting and organisational outcomes are significantly impacted by the intentions that emerge (through the assessment process).
Consider the following scenarios: A coworker (and friend) is abruptly fired; you are given an impossible task; or the project you firmly believe in is shelved after months of work. The most frequent negative emotions felt at work are worry, unhappiness, frustration, and rage, therefore any of these circumstances could leave you feeling one of these ways.
Whether you realise it or not, these feelings may make you feel threatened, and that feeling may cause you to use less of your free time, be less kind to your coworkers, consider leaving the company, or second-guess your support for it or its leaders. Detrimental emotions can have negative effects that must not be ignored. They have an effect on a company's bottom line in addition to your energy quality.
On the other hand, Barbara Fredrickson's research on positive emotions demonstrates that positive affect not only predicts future happiness and success, but also reflects present safety, contentment, and achievement. Positive emotion cultivation over time (at least a 3:1 ratio) has a "broaden-and-build" effect on the person doing it. Positive emotion expression makes room for new opportunities, abilities, relationships, and knowledge.
It begs us all to pay more attention to it since work is rife with opportunities for emotion and because employees make decisions with both their perceiving hearts and their reasoning heads.
---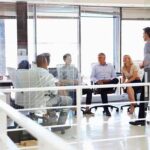 Chapter 3: Workplace Emotions
Although it can be simple for managers to dismiss feelings at work, doing so can have serious repercussions. It goes without saying that feelings are important in the job. Stress, anger, or other negative emotions can impair a person's ability to function at work and interact with others. It's critical for managers to understand these feelings and how to handle them. Managers can cultivate a healthy work environment for their team and support their success by comprehending and acknowledging the significance emotions play in the workplace.
Why Are Emotions Important at Work?
It may be possible to predict workplace outcomes by looking at the emotional climate there. Here are some basic ways that workplace emotions impact an organisation:
• Top talent is attracted to a happy workplace because it fosters higher retention rates and loyalty to the business in addition to attracting the best candidates.
• It's possible to have too much of a good thing, which can impair critical thinking and decrease productivity.
• Stress has been demonstrated to have a negative impact on memory, attention, impulse control, and mental flexibility. Because of this, organisations that overly enforce rules or overlook the need of establishing a healthy emotional culture may find that their employees are less productive.
• Burnout is supposed to result from low morale at work over an extended length of time. Emotional depletion leads to burnout. This may be a result of a variety of professional problems, including a sense of being devalued at work, a lack of influence, or a lack of teamwork among teammates.
• Positive feelings promote innovation: People are more likely to come up with fresh ideas when they feel free to express themselves and are encouraged to take chances. And those ideas are more likely to be turned into successful goods or services when they are greeted with encouragement and enthusiasm.
What Does Emotional Intelligence Look Like at Work?
The capacity to recognise and control one's own emotions as well as those of others is known as emotional intelligence (EI). Self-awareness, empathy, and self-control are all necessary. EI involves comprehending and controlling feelings, as opposed to conventional intelligence, which is centred on cognitive abilities.
Emotional intelligence can be a useful tool in the job for managing relationships, handling challenging talks, and resolving conflict. People with emotional intelligence are better equipped to foster a supportive and fruitful work environment.
---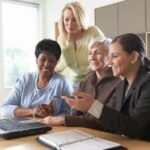 Chapter 4: Positive Emotions
Negative emotions, such as worry, dread, and sadness, have a long history of being linked to physical and mental health problems. Recent research, however, emphasises the advantages of positive feelings including happiness, joy, awe, and gratitude that were previously underappreciated.
The relationships and effects of having pleasant emotions have been the subject of a wave of research during the last fifteen years. It is obvious that people who experience pleasant emotions frequently do better at home and at work, even if researchers are still trying to understand the precise mechanisms that connect positive emotions to these crucial outcomes.
As a result, corporate wellness initiatives that boost workplace happiness are becoming into potent instruments for achieving desired outcomes that raise general employee wellbeing and productivity.
A Better Relationship Between Positive Emotions and Better Stress Management
Recent studies have examined both happy feelings that arise naturally throughout daily living and positive emotions that are induced in a laboratory setting. In the latter, pleasant emotions can be successfully induced in a variety of ways, for instance by playing quick film segments that specifically target a desired feeling, like joy.
Overall, these research have shown that having pleasant emotions has positive effects, from better physical health to less turnover at work. Positive emotions are linked to better physical health and longer lifespans, which is one of the study's most compelling conclusions.
---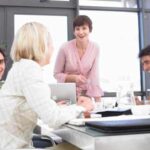 Chapter 5: Negative Emotions/ Negativity Bias
What can you do, particularly when you're feeling bad?
1. Make emotion normal.
Accept feelings as they are; don't react or pass judgement on them. Both your own and other people's emotions apply here. Try to embrace the emotion as neutral and natural, not good or bad. By doing this, the possibility that shame will enter the picture is reduced. All emotions should be accepted, I remind my clients, but some behaviours (violence, insults, outbursts, and tantrums) shouldn't be.
2. Take a step back.
By not too connecting with them, unpleasant feelings might stop being unpleasant. Putting the feeling into perspective allows us to realise that it is information, not us. Writing is frequently a fantastic approach to observe and externalise feelings.
3. Conduct research on the feeling.
The first two steps should be completed before this. Study your emotion after that. Be enquiring. Even when everything makes sense, a situation may still not feel right. Look for the lessons the feeling can teach you.
Motivation, emotion, and cognition all work together to influence how people perceive and act. It undermines interpersonal efficacy, long-term performance, employee commitment, and job happiness to act as though sentiments don't matter in the workplace. Whether you are a leader or a follower in the organisation, it is your obligation to 1) notice emotion, 2) moderate the highs and lows, and 3) integrate it into your actions so that you may act with a more positive intention, optional motivation, and awareness of the entire system.
Positive emotions can help the body by repairing the harm caused by negative emotions and stress. In other words, cheerful people seem to recover from stresses more quickly than sad people do, suggesting that positive emotions are linked to quicker recovery from stressful experiences.
Positive feelings can be a powerful weapon in the fight against stress's cumulative effects. Additionally, studies suggest that feeling well may directly impact health through many channels.
For instance, several research have revealed a link between good emotions and stronger immune system functioning, which may affect our capacity to fend off illnesses and lower absenteeism and sick leave among workers. Regardless of the precise reasons or mechanisms involved, there is a clear and convincing link between happiness and good health.
---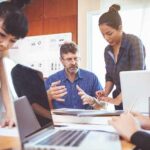 Chapter 6: Emotional Triggers
You likely go through a range of feelings every day, including excitement, anxiety, irritation, joy, and disappointment. These frequently have to do with certain occasions, such meeting your employer, discussing the news with a friend, or running into your partner.
Depending on your state of mind and the situational factors, your reaction to these experiences may differ.
Whatever your current mood, an emotional trigger is anything that causes a strong emotional response, including memories, experiences, or events.
A crucial element of having excellent emotional health is understanding your emotional triggers (and how to deal with them).
It's not always simple to remain composed and serene while working. Daily emotional events include unanticipated remarks that ruin your mood, tough supervisors, annoying coworkers, and making blunders. It can be challenging to maintain composure when these things occur in public situations, particularly if your internal resources are already low.
Despite this obstacle, maintaining composure in the face of tense circumstances is the essence of executive presence, or the capacity to encourage others to have faith in you. To communicate thoughtfully and achieve your desired results, you must control when and how you process your emotions. Here, it's advised not to brush your emotions under the rug. In order to respond in ways that help you both in the present and after it has passed, you must learn to pause and obtain the clarity you need. It won't be possible to temporarily vanish by turning off your camera as more teams return to the office.
---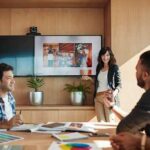 Chapter 7: Emotional Control
Working with emotions can be challenging.
You can discover that while your emotions sometimes motivate you to take positive action, other times they push you to self-destruct.
The idea of "opposite action" is one strategy for managing strong emotions at work.
This psychological notion encourages us to embrace and manage our emotions as opposed to suppressing them.
The phrase "opposite action" means exactly what it says. By acting in opposition to what our emotions are telling us to do, we can reroute strong emotions toward healthy behaviour.
Let's look at an instance of receiving unfavourable comments:
Determine the impulse that goes along with the feelings you're feeling.
Let's assume that you often experience disappointment when your supervisor offers suggestions for how to make your presentation better. What memories come to mind when you think back to past periods in your life when you frequently felt deeply disappointed? What behaviours or compulsions did you see yourself having? You probably had the need to hide or run. Perhaps you spent hours crying in your bedroom after receiving a poor mark on a report card. Maybe you still feel the impulse to run away and hide as an adult when you receive unfavourable criticism.
Analyze the urge to see if it is appropriate.
You can avoid speaking with your supervisor out of a desire to retreat after being disappointed. The next time you see her walking down the hall, you might consider hiding into a conference room, or you might consider taking a few days off work to recover from the setback. Ask yourself if carrying out either of those activities would be in your best interests.
---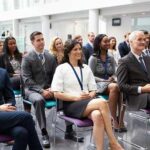 Chapter 8: Group Emotional Intelligence
Like every social group, a team develops its own personality. Therefore, it takes more than a few people to behave in an emotionally intelligent manner for a group to experience an upward, self-reinforcing spiral of trust, group identity, and group efficacy. It requires a team environment where the norms foster emotional capacity (the capability to respond constructively in emotionally taxing situations) and positively shape emotions.
Because teams interact at more levels than individuals do, team emotional intelligence is more complex than individual emotional intelligence. Let's first examine Daniel Goleman's definition of the term "individual emotional intelligence" to better comprehend the distinctions. Goleman describes the key traits of someone with high emotional intelligence in his seminal book Emotional Intelligence: awareness of emotions and the capacity to control them, directed both within, toward oneself, and outward, toward others. According to Goleman, being conscious of and in control of one's own emotions is the foundation of "personal competence." Awareness and control of other people's emotions are components of "social competence."
However, a group must pay attention to still another degree of awareness and control. It must be aware of its own group moods and emotions as well as the moods of other groups and people living outside of its borders.
We'll look at how dysfunction can result from emotional inadequacy at any of these levels in this course manual. We'll also demonstrate how adopting particular group rules that foster emotional awareness and management at these three levels can produce better results. We'll start by concentrating on the individual level—how emotionally intelligent groups manage the emotions of each of their individual members. We'll then concentrate on the group level. We'll examine the cross-boundary level lastly.
---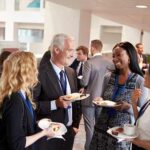 Chapter 9: Emotional Culture
In your role as a leader, managing your emotions as a result of stressful situations at work extends to your personal life as well. People are complicated, and they have many different needs. While promoting your employees' emotional well-being may seem like a therapist's job, doing so is essential for the success of your business. Assessing your emotional culture is the first step in developing a workplace that is emotionally safe.
"Shared affective values, norms, artefacts, and assumptions" are what is meant by "emotional cultures," and they dictate which emotions people are allowed to experience and express at work and which ones they should stifle. While some businesses embrace emotions wholeheartedly, others prefer to avoid them at all costs. Finding your organization's position on the spectrum and choosing your course of action are crucial.
To identify your potential for emotional development, ask your leadership team to consider these questions.
• If you primarily selected "Always" or "Usually," congratulations! The strong emotional culture that your company is fostering for its employees is admirable.
• It's acceptable if you largely checked "Unsure," but it's not acceptable to remain in the dark. If you want to start changing the emotional climate of your company, take a look at the actions listed below.
• These are emotional culture red flags if you marked "Rarely" or "Never" the majority of the time. Your organization's leaders ought to take these issues into consideration.
If you've discovered yourself on the "struggle bus," don't worry! Here are 3 ideas for building an emotionally supportive organisational culture that is powerful.
1. To promote positive expression
Imagine that you are inflating a balloon. The balloon will ultimately run out of room to grow as you add more air, and it will pop. This is what it could look like to hold your feelings within. Consider the effects that pressure might have on your staff.
Studies have revealed that suppressing those feelings can result in a number of health hazards, such as:
o Heart Disease
o Mental Illness
o Intestinal Problems
o Headaches
o Insomnia
o Autoimmune disorders
Emotions and feelings from the past are now physical health problems. the kinds of problems that have an impact on the productivity of your business and ultimately your bottom line. People would probably feel uneasy and disengaged if they don't know how to convey their emotions effectively.
Motivate staff to prioritise finding a work-life balance.
Strong emotional cultures recognise how difficult it is to separate one's personal and professional lives. Encourage your staff to schedule activities that will enhance every facet of their personal wellbeing.
2. Ensure Communication
According to our research, there is room for improvement in major firms' change communication. Employees feel excluded from their work and the organisation when leadership doesn't include them in crucial decisions. Because of this, workers frequently experience a lack of human attention and frequently engage in gossip.
Make a commitment to engaging in frank and straightforward dialogue with everyone in your business. Give your staff a range of opportunities to learn about and react to changes taking place at work. Have regular talks with your direct reports and encourage staff to voice their issues at one-on-one sessions.
3. Improve Feedback
Asking for input is a terrific method to find out why your staff members are feeling certain ways. Managers that understand the value of routinely communicating with staff members and taking the time to listen are better equipped to solve issues before they worsen.
Ask for input from workers at all levels whenever something seems off or a tense scenario develops. Your staff will be able to voice their worries and handle their emotions more effectively if you do this. In your engagement and pulse surveys, take into account incorporating pertinent questions.
---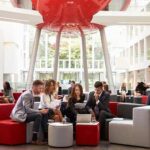 Chapter 10: Increasing Positivity
The value of having an optimistic outlook in work
The value of having a positive outlook might seem obvious, but it's so simple to get sucked into our own problems and dramas. You have to make an effort to avoid being negative during those moments, whether you or a coworker is experiencing hardship.
Negativity has never helped anyone succeed, according to Deborah Sweeney, CEO of MyCorporation. When you are among positive people, you feel better. They exhort you to aim high, put in a lot of effort, and maintain your dedication to achieving your goals. It is contagious to be positive. Over time, you might discover that due to your positive attitude, even the most obstinate employee who refuses to appreciate something changes their mind and becomes more upbeat.
Saying yes is a simple way to demonstrate a positive attitude at work.
Positivity is simple to preach. It's harder to put it into action and be sincere about it.
The words you use might convey your mood, according to Sweeney. "Try new things and learn to say "yes" to everything. If you have some free time, offer your time and ask coworkers how you can assist them. Offer to lead new projects on your own initiative. Be truthful and kind to everyone; avoid persistent gossip and rumor-mongering.
Positive individuals, according to keynote speaker Rachel Sheerin on burnout and happiness, exude a certain energy.
She claimed that positive people exhibit their positive attitude through their words, deeds, and feelings. "Positive people radiate differently; they affect the world and the people around them just by entering the room with their energy."
Experts generally agree that having a happy attitude is all about how you carry yourself. According to motivational speaker and personal development coach Jessi Beyer, a grin may lift the spirits of the entire office as opposed to a glum expression. She added that how you respond to circumstances and interact with coworkers can have a significant impact.
---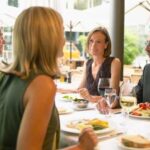 Chapter 11: Resilience
The Centers for Disease Control and Prevention report that a quarter of all workers consider their jobs to be their biggest stressor. The "global health epidemic of the 21st century" is stress, according to the World Health Organization. Many of us today work in highly demanding, always-on, continuously linked work environments where stress and the risk of burnout are common. Building resilience skills is more crucial than ever to successfully navigate your worklife because the pace and intensity of today's workplace culture are not likely to alter.
In previous roles as director of learning and organisation development at Google, eBay, and J.P. Morgan Chase, as well as in my current role as co-founder of the learning solutions company Wisdom Labs, I have repeatedly observed that the most resilient people and teams are those that fail, learn from it, and go on to succeed. Being tested, sometimes harshly, is one of the factors that makes resilience as a skill set active.
The building blocks of resilience include attitudes, behaviours, and social supports that anybody can acquire and cultivate, according to more than five decades of research. Optimism, the capacity to maintain equilibrium and control over strong or challenging emotions, a sense of safety, and a robust social support network are all factors that contribute to resilience. The good news is that you can learn to be more resilient since there is a specific set of behaviours and skills linked to resilience.
Being optimistic inside develops a coping strategy for emotional resilience. In other words, a resilient worker always recovers by feeling good.
Your cognitive and social flexibility are increased.
based on a study, "Positive emotions increase the range of possible actions and thoughts, which should "erase" the residual cardiovascular effects of negative emotions. Therefore, it seems to have a special capacity to biologically down-regulate persistent unpleasant feelings."
Positive feelings so cultivate resilience, which can aid workers in broadening their perspective to one of deliberation. Employees become mentally fit as well as emotionally robust as a result.
---
Chapter 12: Team Performance
According to a study, high-performing teams often experience 16% less rage at work than low-performing teams, which typically experience a high of 30%. When compared to low-performing teams, high-performing teams frequently feel twice as many good emotions.
As a result, your team will be more productive if everyone is happy with the work you are doing together. Emotions play a significant role on both individual and team performance.
Employees who lack an emotional connection to their work or to the workplace will never be able to produce positive results. Additionally, it will negatively affect your performance and level of motivation.
Employee emotions must be valued in the workplace.
People work with their coworkers for about half of the day, sharing a portion of their lives.
Can you picture your office with people who have no common interests, are neither enjoyable nor interesting and spend the entire day working? Or can you picture working from 9 to 5 somewhere where nobody talks about anything but work?
No, is the response. The vast majority of people favour working in an environment that promotes health and fresh ideas.
Better communication is the only way to improve your working relationships. Make sure the workplace is free of harmful substances for your staff.
People that share interests and appreciate one another's ideas make a solid team. Any company where a worker's good emotion is acknowledged is always on the road to success.
---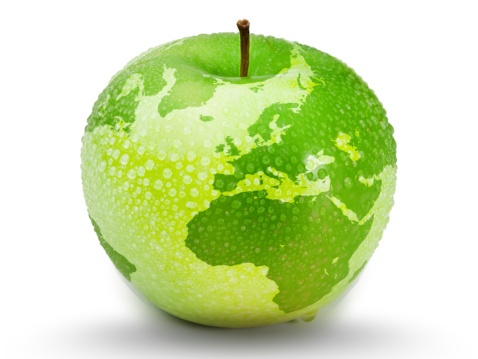 Curriculum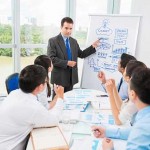 Emotional Competence – Workshop 1 – 24hr Emotions
Positivity Ratio
Emotion Importance
Workplace Emotions
Positive Emotions
Negative Emotions
Emotional Triggers
Emotional Control
Group Emotional Intelligence
Emotional Culture
Increasing Positivity
Resilience
Team Performance
---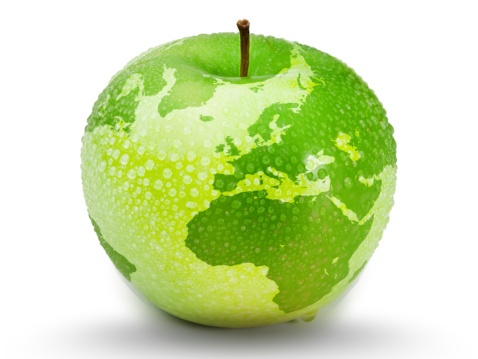 Distance Learning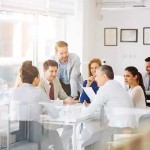 Introduction
Welcome to Appleton Greene and thank you for enrolling on the Emotional Competence corporate training program. You will be learning through our unique facilitation via distance-learning method, which will enable you to practically implement everything that you learn academically. The methods and materials used in your program have been designed and developed to ensure that you derive the maximum benefits and enjoyment possible. We hope that you find the program challenging and fun to do. However, if you have never been a distance-learner before, you may be experiencing some trepidation at the task before you. So we will get you started by giving you some basic information and guidance on how you can make the best use of the modules, how you should manage the materials and what you should be doing as you work through them. This guide is designed to point you in the right direction and help you to become an effective distance-learner. Take a few hours or so to study this guide and your guide to tutorial support for students, while making notes, before you start to study in earnest.
Study environment
You will need to locate a quiet and private place to study, preferably a room where you can easily be isolated from external disturbances or distractions. Make sure the room is well-lit and incorporates a relaxed, pleasant feel. If you can spoil yourself within your study environment, you will have much more of a chance to ensure that you are always in the right frame of mind when you do devote time to study. For example, a nice fire, the ability to play soft soothing background music, soft but effective lighting, perhaps a nice view if possible and a good size desk with a comfortable chair. Make sure that your family know when you are studying and understand your study rules. Your study environment is very important. The ideal situation, if at all possible, is to have a separate study, which can be devoted to you. If this is not possible then you will need to pay a lot more attention to developing and managing your study schedule, because it will affect other people as well as yourself. The better your study environment, the more productive you will be.
Study tools & rules
Try and make sure that your study tools are sufficient and in good working order. You will need to have access to a computer, scanner and printer, with access to the internet. You will need a very comfortable chair, which supports your lower back, and you will need a good filing system. It can be very frustrating if you are spending valuable study time trying to fix study tools that are unreliable, or unsuitable for the task. Make sure that your study tools are up to date. You will also need to consider some study rules. Some of these rules will apply to you and will be intended to help you to be more disciplined about when and how you study. This distance-learning guide will help you and after you have read it you can put some thought into what your study rules should be. You will also need to negotiate some study rules for your family, friends or anyone who lives with you. They too will need to be disciplined in order to ensure that they can support you while you study. It is important to ensure that your family and friends are an integral part of your study team. Having their support and encouragement can prove to be a crucial contribution to your successful completion of the program. Involve them in as much as you can.
Successful distance-learning
Distance-learners are freed from the necessity of attending regular classes or workshops, since they can study in their own way, at their own pace and for their own purposes. But unlike traditional internal training courses, it is the student's responsibility, with a distance-learning program, to ensure that they manage their own study contribution. This requires strong self-discipline and self-motivation skills and there must be a clear will to succeed. Those students who are used to managing themselves, are good at managing others and who enjoy working in isolation, are more likely to be good distance-learners. It is also important to be aware of the main reasons why you are studying and of the main objectives that you are hoping to achieve as a result. You will need to remind yourself of these objectives at times when you need to motivate yourself. Never lose sight of your long-term goals and your short-term objectives. There is nobody available here to pamper you, or to look after you, or to spoon-feed you with information, so you will need to find ways to encourage and appreciate yourself while you are studying. Make sure that you chart your study progress, so that you can be sure of your achievements and re-evaluate your goals and objectives regularly.
Self-assessment
Appleton Greene training programs are in all cases post-graduate programs. Consequently, you should already have obtained a business-related degree and be an experienced learner. You should therefore already be aware of your study strengths and weaknesses. For example, which time of the day are you at your most productive? Are you a lark or an owl? What study methods do you respond to the most? Are you a consistent learner? How do you discipline yourself? How do you ensure that you enjoy yourself while studying? It is important to understand yourself as a learner and so some self-assessment early on will be necessary if you are to apply yourself correctly. Perform a SWOT analysis on yourself as a student. List your internal strengths and weaknesses as a student and your external opportunities and threats. This will help you later on when you are creating a study plan. You can then incorporate features within your study plan that can ensure that you are playing to your strengths, while compensating for your weaknesses. You can also ensure that you make the most of your opportunities, while avoiding the potential threats to your success.
Accepting responsibility as a student
Training programs invariably require a significant investment, both in terms of what they cost and in the time that you need to contribute to study and the responsibility for successful completion of training programs rests entirely with the student. This is never more apparent than when a student is learning via distance-learning. Accepting responsibility as a student is an important step towards ensuring that you can successfully complete your training program. It is easy to instantly blame other people or factors when things go wrong. But the fact of the matter is that if a failure is your failure, then you have the power to do something about it, it is entirely in your own hands. If it is always someone else's failure, then you are powerless to do anything about it. All students study in entirely different ways, this is because we are all individuals and what is right for one student, is not necessarily right for another. In order to succeed, you will have to accept personal responsibility for finding a way to plan, implement and manage a personal study plan that works for you. If you do not succeed, you only have yourself to blame.
Planning
By far the most critical contribution to stress, is the feeling of not being in control. In the absence of planning we tend to be reactive and can stumble from pillar to post in the hope that things will turn out fine in the end. Invariably they don't! In order to be in control, we need to have firm ideas about how and when we want to do things. We also need to consider as many possible eventualities as we can, so that we are prepared for them when they happen. Prescriptive Change, is far easier to manage and control, than Emergent Change. The same is true with distance-learning. It is much easier and much more enjoyable, if you feel that you are in control and that things are going to plan. Even when things do go wrong, you are prepared for them and can act accordingly without any unnecessary stress. It is important therefore that you do take time to plan your studies properly.
Management
Once you have developed a clear study plan, it is of equal importance to ensure that you manage the implementation of it. Most of us usually enjoy planning, but it is usually during implementation when things go wrong. Targets are not met and we do not understand why. Sometimes we do not even know if targets are being met. It is not enough for us to conclude that the study plan just failed. If it is failing, you will need to understand what you can do about it. Similarly if your study plan is succeeding, it is still important to understand why, so that you can improve upon your success. You therefore need to have guidelines for self-assessment so that you can be consistent with performance improvement throughout the program. If you manage things correctly, then your performance should constantly improve throughout the program.
Study objectives & tasks
The first place to start is developing your program objectives. These should feature your reasons for undertaking the training program in order of priority. Keep them succinct and to the point in order to avoid confusion. Do not just write the first things that come into your head because they are likely to be too similar to each other. Make a list of possible departmental headings, such as: Customer Service; E-business; Finance; Globalization; Human Resources; Technology; Legal; Management; Marketing and Production. Then brainstorm for ideas by listing as many things that you want to achieve under each heading and later re-arrange these things in order of priority. Finally, select the top item from each department heading and choose these as your program objectives. Try and restrict yourself to five because it will enable you to focus clearly. It is likely that the other things that you listed will be achieved if each of the top objectives are achieved. If this does not prove to be the case, then simply work through the process again.
Study forecast
As a guide, the Appleton Greene Emotional Competence corporate training program should take 12-18 months to complete, depending upon your availability and current commitments. The reason why there is such a variance in time estimates is because every student is an individual, with differing productivity levels and different commitments. These differentiations are then exaggerated by the fact that this is a distance-learning program, which incorporates the practical integration of academic theory as an as a part of the training program. Consequently all of the project studies are real, which means that important decisions and compromises need to be made. You will want to get things right and will need to be patient with your expectations in order to ensure that they are. We would always recommend that you are prudent with your own task and time forecasts, but you still need to develop them and have a clear indication of what are realistic expectations in your case. With reference to your time planning: consider the time that you can realistically dedicate towards study with the program every week; calculate how long it should take you to complete the program, using the guidelines featured here; then break the program down into logical modules and allocate a suitable proportion of time to each of them, these will be your milestones; you can create a time plan by using a spreadsheet on your computer, or a personal organizer such as MS Outlook, you could also use a financial forecasting software; break your time forecasts down into manageable chunks of time, the more specific you can be, the more productive and accurate your time management will be; finally, use formulas where possible to do your time calculations for you, because this will help later on when your forecasts need to change in line with actual performance. With reference to your task planning: refer to your list of tasks that need to be undertaken in order to achieve your program objectives; with reference to your time plan, calculate when each task should be implemented; remember that you are not estimating when your objectives will be achieved, but when you will need to focus upon implementing the corresponding tasks; you also need to ensure that each task is implemented in conjunction with the associated training modules which are relevant; then break each single task down into a list of specific to do's, say approximately ten to do's for each task and enter these into your study plan; once again you could use MS Outlook to incorporate both your time and task planning and this could constitute your study plan; you could also use a project management software like MS Project. You should now have a clear and realistic forecast detailing when you can expect to be able to do something about undertaking the tasks to achieve your program objectives.
Performance management
It is one thing to develop your study forecast, it is quite another to monitor your progress. Ultimately it is less important whether you achieve your original study forecast and more important that you update it so that it constantly remains realistic in line with your performance. As you begin to work through the program, you will begin to have more of an idea about your own personal performance and productivity levels as a distance-learner. Once you have completed your first study module, you should re-evaluate your study forecast for both time and tasks, so that they reflect your actual performance level achieved. In order to achieve this you must first time yourself while training by using an alarm clock. Set the alarm for hourly intervals and make a note of how far you have come within that time. You can then make a note of your actual performance on your study plan and then compare your performance against your forecast. Then consider the reasons that have contributed towards your performance level, whether they are positive or negative and make a considered adjustment to your future forecasts as a result. Given time, you should start achieving your forecasts regularly.
With reference to time management: time yourself while you are studying and make a note of the actual time taken in your study plan; consider your successes with time-efficiency and the reasons for the success in each case and take this into consideration when reviewing future time planning; consider your failures with time-efficiency and the reasons for the failures in each case and take this into consideration when reviewing future time planning; re-evaluate your study forecast in relation to time planning for the remainder of your training program to ensure that you continue to be realistic about your time expectations. You need to be consistent with your time management, otherwise you will never complete your studies. This will either be because you are not contributing enough time to your studies, or you will become less efficient with the time that you do allocate to your studies. Remember, if you are not in control of your studies, they can just become yet another cause of stress for you.
With reference to your task management: time yourself while you are studying and make a note of the actual tasks that you have undertaken in your study plan; consider your successes with task-efficiency and the reasons for the success in each case; take this into consideration when reviewing future task planning; consider your failures with task-efficiency and the reasons for the failures in each case and take this into consideration when reviewing future task planning; re-evaluate your study forecast in relation to task planning for the remainder of your training program to ensure that you continue to be realistic about your task expectations. You need to be consistent with your task management, otherwise you will never know whether you are achieving your program objectives or not.
Keeping in touch
You will have access to qualified and experienced professors and tutors who are responsible for providing tutorial support for your particular training program. So don't be shy about letting them know how you are getting on. We keep electronic records of all tutorial support emails so that professors and tutors can review previous correspondence before considering an individual response. It also means that there is a record of all communications between you and your professors and tutors and this helps to avoid any unnecessary duplication, misunderstanding, or misinterpretation. If you have a problem relating to the program, share it with them via email. It is likely that they have come across the same problem before and are usually able to make helpful suggestions and steer you in the right direction. To learn more about when and how to use tutorial support, please refer to the Tutorial Support section of this student information guide. This will help you to ensure that you are making the most of tutorial support that is available to you and will ultimately contribute towards your success and enjoyment with your training program.
Work colleagues and family
You should certainly discuss your program study progress with your colleagues, friends and your family. Appleton Greene training programs are very practical. They require you to seek information from other people, to plan, develop and implement processes with other people and to achieve feedback from other people in relation to viability and productivity. You will therefore have plenty of opportunities to test your ideas and enlist the views of others. People tend to be sympathetic towards distance-learners, so don't bottle it all up in yourself. Get out there and share it! It is also likely that your family and colleagues are going to benefit from your labors with the program, so they are likely to be much more interested in being involved than you might think. Be bold about delegating work to those who might benefit themselves. This is a great way to achieve understanding and commitment from people who you may later rely upon for process implementation. Share your experiences with your friends and family.
Making it relevant
The key to successful learning is to make it relevant to your own individual circumstances. At all times you should be trying to make bridges between the content of the program and your own situation. Whether you achieve this through quiet reflection or through interactive discussion with your colleagues, client partners or your family, remember that it is the most important and rewarding aspect of translating your studies into real self-improvement. You should be clear about how you want the program to benefit you. This involves setting clear study objectives in relation to the content of the course in terms of understanding, concepts, completing research or reviewing activities and relating the content of the modules to your own situation. Your objectives may understandably change as you work through the program, in which case you should enter the revised objectives on your study plan so that you have a permanent reminder of what you are trying to achieve, when and why.
Distance-learning check-list
Prepare your study environment, your study tools and rules.
Undertake detailed self-assessment in terms of your ability as a learner.
Create a format for your study plan.
Consider your study objectives and tasks.
Create a study forecast.
Assess your study performance.
Re-evaluate your study forecast.
Be consistent when managing your study plan.
Use your Appleton Greene Certified Learning Provider (CLP) for tutorial support.
Make sure you keep in touch with those around you.

---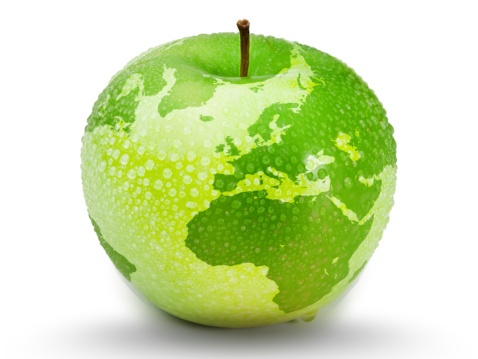 Tutorial Support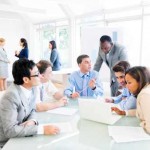 Programs
Appleton Greene uses standard and bespoke corporate training programs as vessels to transfer business process improvement knowledge into the heart of our clients' organizations. Each individual program focuses upon the implementation of a specific business process, which enables clients to easily quantify their return on investment. There are hundreds of established Appleton Greene corporate training products now available to clients within customer services, e-business, finance, globalization, human resources, information technology, legal, management, marketing and production. It does not matter whether a client's employees are located within one office, or an unlimited number of international offices, we can still bring them together to learn and implement specific business processes collectively. Our approach to global localization enables us to provide clients with a truly international service with that all important personal touch. Appleton Greene corporate training programs can be provided virtually or locally and they are all unique in that they individually focus upon a specific business function. They are implemented over a sustainable period of time and professional support is consistently provided by qualified learning providers and specialist consultants.
---
Support available
You will have a designated Certified Learning Provider (CLP) and an Accredited Consultant and we encourage you to communicate with them as much as possible. In all cases tutorial support is provided online because we can then keep a record of all communications to ensure that tutorial support remains consistent. You would also be forwarding your work to the tutorial support unit for evaluation and assessment. You will receive individual feedback on all of the work that you undertake on a one-to-one basis, together with specific recommendations for anything that may need to be changed in order to achieve a pass with merit or a pass with distinction and you then have as many opportunities as you may need to re-submit project studies until they meet with the required standard. Consequently the only reason that you should really fail (CLP) is if you do not do the work. It makes no difference to us whether a student takes 12 months or 18 months to complete the program, what matters is that in all cases the same quality standard will have been achieved.
---
Support Process
Please forward all of your future emails to the designated (CLP) Tutorial Support Unit email address that has been provided and please do not duplicate or copy your emails to other AGC email accounts as this will just cause unnecessary administration. Please note that emails are always answered as quickly as possible but you will need to allow a period of up to 20 business days for responses to general tutorial support emails during busy periods, because emails are answered strictly within the order in which they are received. You will also need to allow a period of up to 30 business days for the evaluation and assessment of project studies. This does not include weekends or public holidays. Please therefore kindly allow for this within your time planning. All communications are managed online via email because it enables tutorial service support managers to review other communications which have been received before responding and it ensures that there is a copy of all communications retained on file for future reference. All communications will be stored within your personal (CLP) study file here at Appleton Greene throughout your designated study period. If you need any assistance or clarification at any time, please do not hesitate to contact us by forwarding an email and remember that we are here to help. If you have any questions, please list and number your questions succinctly and you can then be sure of receiving specific answers to each and every query.
---
Time Management
It takes approximately 1 Year to complete the Emotional Competence corporate training program, incorporating 12 x 6-hour monthly workshops. Each student will also need to contribute approximately 4 hours per week over 1 Year of their personal time. Students can study from home or work at their own pace and are responsible for managing their own study plan. There are no formal examinations and students are evaluated and assessed based upon their project study submissions, together with the quality of their internal analysis and supporting documents. They can contribute more time towards study when they have the time to do so and can contribute less time when they are busy. All students tend to be in full time employment while studying and the Emotional Competence program is purposely designed to accommodate this, so there is plenty of flexibility in terms of time management. It makes no difference to us at Appleton Greene, whether individuals take 12-18 months to complete this program. What matters is that in all cases the same standard of quality will have been achieved with the standard and bespoke programs that have been developed.
---
Distance Learning Guide
The distance learning guide should be your first port of call when starting your training program. It will help you when you are planning how and when to study, how to create the right environment and how to establish the right frame of mind. If you can lay the foundations properly during the planning stage, then it will contribute to your enjoyment and productivity while training later. The guide helps to change your lifestyle in order to accommodate time for study and to cultivate good study habits. It helps you to chart your progress so that you can measure your performance and achieve your goals. It explains the tools that you will need for study and how to make them work. It also explains how to translate academic theory into practical reality. Spend some time now working through your distance learning guide and make sure that you have firm foundations in place so that you can make the most of your distance learning program. There is no requirement for you to attend training workshops or classes at Appleton Greene offices. The entire program is undertaken online, program course manuals and project studies are administered via the Appleton Greene web site and via email, so you are able to study at your own pace and in the comfort of your own home or office as long as you have a computer and access to the internet.
---
How To Study
The how to study guide provides students with a clear understanding of the Appleton Greene facilitation via distance learning training methods and enables students to obtain a clear overview of the training program content. It enables students to understand the step-by-step training methods used by Appleton Greene and how course manuals are integrated with project studies. It explains the research and development that is required and the need to provide evidence and references to support your statements. It also enables students to understand precisely what will be required of them in order to achieve a pass with merit and a pass with distinction for individual project studies and provides useful guidance on how to be innovative and creative when developing your Unique Program Proposition (UPP).
---
Tutorial Support
Tutorial support for the Appleton Greene Emotional Competence corporate training program is provided online either through the Appleton Greene Client Support Portal (CSP), or via email. All tutorial support requests are facilitated by a designated Program Administration Manager (PAM). They are responsible for deciding which professor or tutor is the most appropriate option relating to the support required and then the tutorial support request is forwarded onto them. Once the professor or tutor has completed the tutorial support request and answered any questions that have been asked, this communication is then returned to the student via email by the designated Program Administration Manager (PAM). This enables all tutorial support, between students, professors and tutors, to be facilitated by the designated Program Administration Manager (PAM) efficiently and securely through the email account. You will therefore need to allow a period of up to 20 business days for responses to general support queries and up to 30 business days for the evaluation and assessment of project studies, because all tutorial support requests are answered strictly within the order in which they are received. This does not include weekends or public holidays. Consequently you need to put some thought into the management of your tutorial support procedure in order to ensure that your study plan is feasible and to obtain the maximum possible benefit from tutorial support during your period of study. Please retain copies of your tutorial support emails for future reference. Please ensure that ALL of your tutorial support emails are set out using the format as suggested within your guide to tutorial support. Your tutorial support emails need to be referenced clearly to the specific part of the course manual or project study which you are working on at any given time. You also need to list and number any questions that you would like to ask, up to a maximum of five questions within each tutorial support email. Remember the more specific you can be with your questions the more specific your answers will be too and this will help you to avoid any unnecessary misunderstanding, misinterpretation, or duplication. The guide to tutorial support is intended to help you to understand how and when to use support in order to ensure that you get the most out of your training program. Appleton Greene training programs are designed to enable you to do things for yourself. They provide you with a structure or a framework and we use tutorial support to facilitate students while they practically implement what they learn. In other words, we are enabling students to do things for themselves. The benefits of distance learning via facilitation are considerable and are much more sustainable in the long-term than traditional short-term knowledge sharing programs. Consequently you should learn how and when to use tutorial support so that you can maximize the benefits from your learning experience with Appleton Greene. This guide describes the purpose of each training function and how to use them and how to use tutorial support in relation to each aspect of the training program. It also provides useful tips and guidance with regard to best practice.
---
Tutorial Support Tips
Students are often unsure about how and when to use tutorial support with Appleton Greene. This Tip List will help you to understand more about how to achieve the most from using tutorial support. Refer to it regularly to ensure that you are continuing to use the service properly. Tutorial support is critical to the success of your training experience, but it is important to understand when and how to use it in order to maximize the benefit that you receive. It is no coincidence that those students who succeed are those that learn how to be positive, proactive and productive when using tutorial support.
Be positive and friendly with your tutorial support emails
Remember that if you forward an email to the tutorial support unit, you are dealing with real people. "Do unto others as you would expect others to do unto you". If you are positive, complimentary and generally friendly in your emails, you will generate a similar response in return. This will be more enjoyable, productive and rewarding for you in the long-term.
Think about the impression that you want to create
Every time that you communicate, you create an impression, which can be either positive or negative, so put some thought into the impression that you want to create. Remember that copies of all tutorial support emails are stored electronically and tutors will always refer to prior correspondence before responding to any current emails. Over a period of time, a general opinion will be arrived at in relation to your character, attitude and ability. Try to manage your own frustrations, mood swings and temperament professionally, without involving the tutorial support team. Demonstrating frustration or a lack of patience is a weakness and will be interpreted as such. The good thing about communicating in writing, is that you will have the time to consider your content carefully, you can review it and proof-read it before sending your email to Appleton Greene and this should help you to communicate more professionally, consistently and to avoid any unnecessary knee-jerk reactions to individual situations as and when they may arise. Please also remember that the CLP Tutorial Support Unit will not just be responsible for evaluating and assessing the quality of your work, they will also be responsible for providing recommendations to other learning providers and to client contacts within the Appleton Greene global client network, so do be in control of your own emotions and try to create a good impression.
Remember that quality is preferred to quantity
Please remember that when you send an email to the tutorial support team, you are not using Twitter or Text Messaging. Try not to forward an email every time that you have a thought. This will not prove to be productive either for you or for the tutorial support team. Take time to prepare your communications properly, as if you were writing a professional letter to a business colleague and make a list of queries that you are likely to have and then incorporate them within one email, say once every month, so that the tutorial support team can understand more about context, application and your methodology for study. Get yourself into a consistent routine with your tutorial support requests and use the tutorial support template provided with ALL of your emails. The (CLP) Tutorial Support Unit will not spoon-feed you with information. They need to be able to evaluate and assess your tutorial support requests carefully and professionally.
Be specific about your questions in order to receive specific answers
Try not to write essays by thinking as you are writing tutorial support emails. The tutorial support unit can be unclear about what in fact you are asking, or what you are looking to achieve. Be specific about asking questions that you want answers to. Number your questions. You will then receive specific answers to each and every question. This is the main purpose of tutorial support via email.
Keep a record of your tutorial support emails
It is important that you keep a record of all tutorial support emails that are forwarded to you. You can then refer to them when necessary and it avoids any unnecessary duplication, misunderstanding, or misinterpretation.
---
Individual training workshops or telephone support
Please be advised that Appleton Greene does not provide separate or individual tutorial support meetings, workshops, or provide telephone support for individual students. Appleton Greene is an equal opportunities learning and service provider and we are therefore understandably bound to treat all students equally. We cannot therefore broker special financial or study arrangements with individual students regardless of the circumstances. All tutorial support is provided online and this enables Appleton Greene to keep a record of all communications between students, professors and tutors on file for future reference, in accordance with our quality management procedure and your terms and conditions of enrolment. All tutorial support is provided online via email because it enables us to have time to consider support content carefully, it ensures that you receive a considered and detailed response to your queries. You can number questions that you would like to ask, which relate to things that you do not understand or where clarification may be required. You can then be sure of receiving specific answers to each individual query. You will also then have a record of these communications and of all tutorial support, which has been provided to you. This makes tutorial support administration more productive by avoiding any unnecessary duplication, misunderstanding, or misinterpretation.
---
Tutorial Support Email Format
You should use this tutorial support format if you need to request clarification or assistance while studying with your training program. Please note that ALL of your tutorial support request emails should use the same format. You should therefore set up a standard email template, which you can then use as and when you need to. Emails that are forwarded to Appleton Greene, which do not use the following format, may be rejected and returned to you by the (CLP) Program Administration Manager. A detailed response will then be forwarded to you via email usually within 20 business days of receipt for general support queries and 30 business days for the evaluation and assessment of project studies. This does not include weekends or public holidays. Your tutorial support request, together with the corresponding TSU reply, will then be saved and stored within your electronic TSU file at Appleton Greene for future reference.
Subject line of your email
Please insert: Appleton Greene (CLP) Tutorial Support Request: (Your Full Name) (Date), within the subject line of your email.
Main body of your email
Please insert:
1. Appleton Greene Certified Learning Provider (CLP) Tutorial Support Request
2. Your Full Name
3. Date of TS request
4. Preferred email address
5. Backup email address
6. Course manual page name or number (reference)
7. Project study page name or number (reference)
Subject of enquiry
Please insert a maximum of 50 words (please be succinct)
Briefly outline the subject matter of your inquiry, or what your questions relate to.
Question 1
Maximum of 50 words (please be succinct)
Maximum of 50 words (please be succinct)
Question 3
Maximum of 50 words (please be succinct)
Question 4
Maximum of 50 words (please be succinct)
Question 5
Maximum of 50 words (please be succinct)
Please note that a maximum of 5 questions is permitted with each individual tutorial support request email.
---
Procedure
* List the questions that you want to ask first, then re-arrange them in order of priority. Make sure that you reference them, where necessary, to the course manuals or project studies.
* Make sure that you are specific about your questions and number them. Try to plan the content within your emails to make sure that it is relevant.
* Make sure that your tutorial support emails are set out correctly, using the Tutorial Support Email Format provided here.
* Save a copy of your email and incorporate the date sent after the subject title. Keep your tutorial support emails within the same file and in date order for easy reference.
* Allow up to 20 business days for a response to general tutorial support emails and up to 30 business days for the evaluation and assessment of project studies, because detailed individual responses will be made in all cases and tutorial support emails are answered strictly within the order in which they are received.
* Emails can and do get lost. So if you have not received a reply within the appropriate time, forward another copy or a reminder to the tutorial support unit to be sure that it has been received but do not forward reminders unless the appropriate time has elapsed.
* When you receive a reply, save it immediately featuring the date of receipt after the subject heading for easy reference. In most cases the tutorial support unit replies to your questions individually, so you will have a record of the questions that you asked as well as the answers offered. With project studies however, separate emails are usually forwarded by the tutorial support unit, so do keep a record of your own original emails as well.
* Remember to be positive and friendly in your emails. You are dealing with real people who will respond to the same things that you respond to.
* Try not to repeat questions that have already been asked in previous emails. If this happens the tutorial support unit will probably just refer you to the appropriate answers that have already been provided within previous emails.
* If you lose your tutorial support email records you can write to Appleton Greene to receive a copy of your tutorial support file, but a separate administration charge may be levied for this service.
---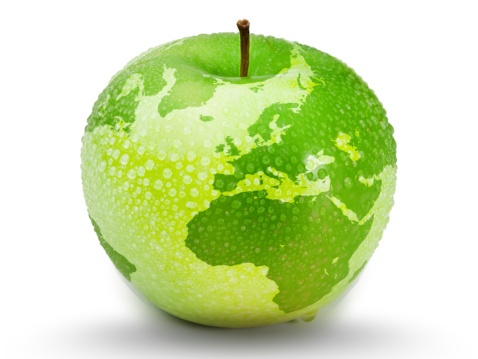 How To Study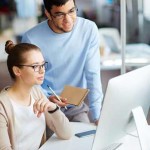 Your Certified Learning Provider (CLP) and Accredited Consultant can help you to plan a task list for getting started so that you can be clear about your direction and your priorities in relation to your training program. It is also a good way to introduce yourself to the tutorial support team.
Planning your study environment
Your study conditions are of great importance and will have a direct effect on how much you enjoy your training program. Consider how much space you will have, whether it is comfortable and private and whether you are likely to be disturbed. The study tools and facilities at your disposal are also important to the success of your distance-learning experience. Your tutorial support unit can help with useful tips and guidance, regardless of your starting position. It is important to get this right before you start working on your training program.
Planning your program objectives
It is important that you have a clear list of study objectives, in order of priority, before you start working on your training program. Your tutorial support unit can offer assistance here to ensure that your study objectives have been afforded due consideration and priority.
Planning how and when to study
Distance-learners are freed from the necessity of attending regular classes, since they can study in their own way, at their own pace and for their own purposes. This approach is designed to let you study efficiently away from the traditional classroom environment. It is important however, that you plan how and when to study, so that you are making the most of your natural attributes, strengths and opportunities. Your tutorial support unit can offer assistance and useful tips to ensure that you are playing to your strengths.
Planning your study tasks
You should have a clear understanding of the study tasks that you should be undertaking and the priority associated with each task. These tasks should also be integrated with your program objectives. The distance learning guide and the guide to tutorial support for students should help you here, but if you need any clarification or assistance, please contact your tutorial support unit.
Planning your time
You will need to allocate specific times during your calendar when you intend to study if you are to have a realistic chance of completing your program on time. You are responsible for planning and managing your own study time, so it is important that you are successful with this. Your tutorial support unit can help you with this if your time plan is not working.
Keeping in touch
Consistency is the key here. If you communicate too frequently in short bursts, or too infrequently with no pattern, then your management ability with your studies will be questioned, both by you and by your tutorial support unit. It is obvious when a student is in control and when one is not and this will depend how able you are at sticking with your study plan. Inconsistency invariably leads to in-completion.
Charting your progress
Your tutorial support team can help you to chart your own study progress. Refer to your distance learning guide for further details.
Making it work
To succeed, all that you will need to do is apply yourself to undertaking your training program and interpreting it correctly. Success or failure lies in your hands and your hands alone, so be sure that you have a strategy for making it work. Your Certified Learning Provider (CLP) and Accredited Consultant can guide you through the process of program planning, development and implementation.
Reading methods
Interpretation is often unique to the individual but it can be improved and even quantified by implementing consistent interpretation methods. Interpretation can be affected by outside interference such as family members, TV, or the Internet, or simply by other thoughts which are demanding priority in our minds. One thing that can improve our productivity is using recognized reading methods. This helps us to focus and to be more structured when reading information for reasons of importance, rather than relaxation.
Speed reading
When reading through course manuals for the first time, subconsciously set your reading speed to be just fast enough that you cannot dwell on individual words or tables. With practice, you should be able to read an A4 sheet of paper in one minute. You will not achieve much in the way of a detailed understanding, but your brain will retain a useful overview. This overview will be important later on and will enable you to keep individual issues in perspective with a more generic picture because speed reading appeals to the memory part of the brain. Do not worry about what you do or do not remember at this stage.
Content reading
Once you have speed read everything, you can then start work in earnest. You now need to read a particular section of your course manual thoroughly, by making detailed notes while you read. This process is called Content Reading and it will help to consolidate your understanding and interpretation of the information that has been provided.
Making structured notes on the course manuals
When you are content reading, you should be making detailed notes, which are both structured and informative. Make these notes in a MS Word document on your computer, because you can then amend and update these as and when you deem it to be necessary. List your notes under three headings: 1. Interpretation – 2. Questions – 3. Tasks. The purpose of the 1st section is to clarify your interpretation by writing it down. The purpose of the 2nd section is to list any questions that the issue raises for you. The purpose of the 3rd section is to list any tasks that you should undertake as a result. Anyone who has graduated with a business-related degree should already be familiar with this process.
Organizing structured notes separately
You should then transfer your notes to a separate study notebook, preferably one that enables easy referencing, such as a MS Word Document, a MS Excel Spreadsheet, a MS Access Database, or a personal organizer on your cell phone. Transferring your notes allows you to have the opportunity of cross-checking and verifying them, which assists considerably with understanding and interpretation. You will also find that the better you are at doing this, the more chance you will have of ensuring that you achieve your study objectives.
Question your understanding
Do challenge your understanding. Explain things to yourself in your own words by writing things down.
Clarifying your understanding
If you are at all unsure, forward an email to your tutorial support unit and they will help to clarify your understanding.
Question your interpretation
Do challenge your interpretation. Qualify your interpretation by writing it down.
Clarifying your interpretation
If you are at all unsure, forward an email to your tutorial support unit and they will help to clarify your interpretation.
---
Qualification Requirements
The student will need to successfully complete the project study and all of the exercises relating to the Emotional Competence corporate training program, achieving a pass with merit or distinction in each case, in order to qualify as an Accredited Emotional Competence Specialist (APTS). All monthly workshops need to be tried and tested within your company. These project studies can be completed in your own time and at your own pace and in the comfort of your own home or office. There are no formal examinations, assessment is based upon the successful completion of the project studies. They are called project studies because, unlike case studies, these projects are not theoretical, they incorporate real program processes that need to be properly researched and developed. The project studies assist us in measuring your understanding and interpretation of the training program and enable us to assess qualification merits. All of the project studies are based entirely upon the content within the training program and they enable you to integrate what you have learnt into your corporate training practice.
Emotional Competence – Grading Contribution
Project Study – Grading Contribution
Customer Service – 10%
E-business – 05%
Finance – 10%
Globalization – 10%
Human Resources – 10%
Information Technology – 10%
Legal – 05%
Management – 10%
Marketing – 10%
Production – 10%
Education – 05%
Logistics – 05%
TOTAL GRADING – 100%
Qualification grades
A mark of 90% = Pass with Distinction.
A mark of 75% = Pass with Merit.
A mark of less than 75% = Fail.
If you fail to achieve a mark of 75% with a project study, you will receive detailed feedback from the Certified Learning Provider (CLP) and/or Accredited Consultant, together with a list of tasks which you will need to complete, in order to ensure that your project study meets with the minimum quality standard that is required by Appleton Greene. You can then re-submit your project study for further evaluation and assessment. Indeed you can re-submit as many drafts of your project studies as you need to, until such a time as they eventually meet with the required standard by Appleton Greene, so you need not worry about this, it is all part of the learning process.
When marking project studies, Appleton Greene is looking for sufficient evidence of the following:
Pass with merit
A satisfactory level of program understanding
A satisfactory level of program interpretation
A satisfactory level of project study content presentation
A satisfactory level of Unique Program Proposition (UPP) quality
A satisfactory level of the practical integration of academic theory
Pass with distinction
An exceptional level of program understanding
An exceptional level of program interpretation
An exceptional level of project study content presentation
An exceptional level of Unique Program Proposition (UPP) quality
An exceptional level of the practical integration of academic theory
---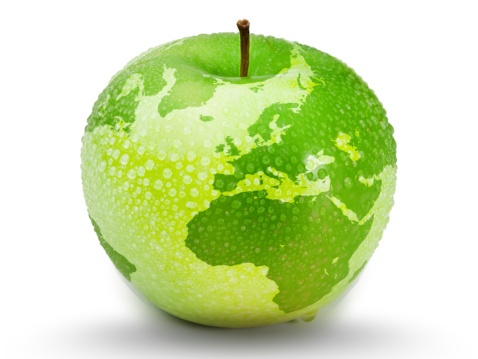 Preliminary Analysis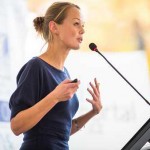 Online Article
By Katherine I. Miller, Jennifer Considine, and Johny Garner,
Sage Journals,
February 2007.
""Let Me Tell You About My Job" – Exploring the Terrain of Emotion in the Workplace
Abstract
Because of the rapid growth in literature on emotion and communication in organizations and the many disciplinary homes of this work, scholars use many conceptualizations of emotion in the workplace. In this article, the authors map the terrain of emotion and communication in the workplace. They first review extant literature and argue for five types of organizational emotion: emotional labor (inauthentic emotion in interaction with customers and clients), emotional work (authentic emotion in interaction customers and clients), emotion with work (emotion stemming from interaction with coworkers), emotion at work (emotion from nonwork sources experienced in the work-place), and emotion toward work (emotions in which work is the target of the feeling). They then explore these types of emotion through an analysis of workplace narratives from the books Working (Terkel, 1972) and Gig (Bowe, Bowe, & Streeter, 2000). Themes that characterize workplace emotion are considered, and directions for future research are proposed.
For many decades (some might say centuries) a rational view of the organization dominated studies of the workplace. However, in the past 15 years, scholars have begun to question the value of an overly rational model of organization, and investigations of emotion in the workplace have begun to flourish (see, e.g., Ashkanasy, Härtel, & Zerbe, 2002; Fineman, 2000; Lord, Klimoski, & Kanfer, 2002; Payne & Cooper 2001; for recent edited volumes). This growth has taken on a variety of specific topics. Perhaps the first (and most prominent) is the study of emotional labor, beginning with Arlie Hochschild's (1983) influential work. But other scholars have advocated the primacy of work feelings—or emotional work—that occur as a natural part of the job (Mumby & Putnam, 1992) or the importance of relationships as central source of emotion in the workplace (e.g., Waldron, 2000).
Given the rapid growth in the literature on emotion and communication in the workplace and the varying disciplinary homes of scholars doing this work, we now find that many conceptualizations guide contemporary research efforts. However, as this literature matures, we need to take stock of the varied ways that scholars have approached the concepts of emotion and communication in the workplace and the extent to which those conceptualizations accurately reflect the experiences of organizational actors. In this article, we begin to map the present terrain of emotion and communication in the workplace. We first articulate five conceptually distinct ways in which current researchers consider workplace emotion and present an analysis of worker narratives that further develops our typology of workplace emotion. We first note, however, that we are avoiding a restrictive definition of emotion that distinguishes among mood and other emotion-like experiences (see Planalp, 1999). Rather, we will examine conceptions of emotion as they have emerged as a counterforce to rational views of the workplace. To borrow Planalp's (1999) metaphor of social life as a fabric woven through communicative processes, we can see emotion as the "bursts of color" (p. 11) that are woven together with rationality in ongoing organizational life."
If you would like to know more, Click Here
---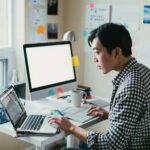 Online Article
By Sonja Lyubomirsky, Laura King & Ed Diener,
American Psychological Association
2005.
" The Benefits of Frequent Positive Affect: Does Happiness Lead to Success?
Numerous studies show that happy individuals are successful across multiple life domains, including marriage, friendship, income, work performance, and health. The authors suggest a conceptual model to account for these findings, arguing that the happiness–success link exists not only because success makes people happy, but also because positive affect engenders success. Three classes of evidence— crosssectional, longitudinal, and experimental—are documented to test their model. Relevant studies are described and their effect sizes combined meta-analytically. The results reveal that happiness is associated with and precedes numerous successful outcomes, as well as behaviors paralleling success. Furthermore, the evidence suggests that positive affect—the hallmark of well-being—may be the cause of many of the desirable characteristics, resources, and successes correlated with happiness. Limitations, empirical issues, and important future research questions are discussed.
Research on well-being consistently reveals that the characteristics and resources valued by society correlate with happiness. For example, marriage (Mastekaasa, 1994), a comfortable income (Diener & Biswas-Diener, 2002), superior mental health (Koivumaa-Honkanen et al., 2004), and a long life (Danner, Snowdon, & Friesen, 2001) all covary with reports of high happiness levels. Such associations between desirable life outcomes and happiness have led most investigators to assume that success makes people happy. This assumption can be found throughout the literature in this area. For example, Diener, Suh, Lucas, and Smith (1999) reviewed the correlations between happiness and a variety of resources, desirable characteristics, and favorable life circumstances. Although the authors recognized that the causality can be bidirectional, they frequently used wording implying that cause flows from the resource to happiness. For example, they suggested that marriage might have "greater benefits for men than for women" (p. 290), apparently overlooking the possibility that sex differences in marital patterns could be due to differential selection into marriage based on well-being. Similarly, after reviewing links between money and well-being, Diener and his colleagues pointed out that "even when extremely wealthy individuals are examined, the effects [italics added] of income are small" (p. 287), again assuming a causal direction from income to happiness. We use quotes from one of us to avoid pointing fingers at others, but such examples could be garnered from the majority of scientific publications in this area. The quotes underscore the pervasiveness of the assumption among well-being investigators that successful outcomes foster happiness. The purpose of our review is not to disconfirm that resources and success lead to well-being—a notion that is likely valid to some degree. Our aim is to show that the alternative causal pathway—that happy people are likely to acquire favorable life circumstances—is at least partly responsible for the associations found in the literature."
If you would like to know more, Click Here
---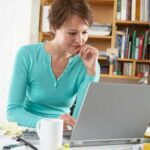 Online Article
By B. Zhang et al,
Front. Psychol,
21 February 2022.
" The Influence of Employee Emotion Fluctuation on Service Performance: An Experience Sampling Data Analysis
Research on the relationship between emotions and job performance is ubiquitous, yet few scholars have examined the combined effects of different emotions. Drawing on the broaden-and-build theory and conservation of resources (COR) theory, we propose that employees' daily emotion fluctuations (positive emotions vs. negative emotions) will affect their service performance in opposite directions. Furthermore, we propose these effects will be moderated by psychological [i.e., regulatory emotional self-efficacy (RESE)] and physiological (i.e., sleep quality) characteristics of the employees. Based on the experience sampling method (ESM), data (N = 810) obtained from 187 frontline employees of 35 bank branches over 18 consecutive days supports our hypotheses.
Introduction
The emotions shown by service workers can be directly connected with the profit of the service company (Han et al., 2018). The past decade therefore has observed significant advances in research of emotional experiences in workplace (e.g., Pugh, 2001; Totterdell and Niven, 2014; Ibrahim et al., 2016) and has established the powerful impacts of employee emotion on job performance (George, 1995; Williams and Shiaw, 1999; Furnham and Milner, 2013; Chu, 2016; Liu, 2016). In the service sector, frontline staff not only bridge the organization and the customers together but also play an essential role in firm differentiation and competitive advantages (Hui and Zhen, 2013). As a result, there has been a growing number of research studies conducted to understand factors that may lead to performance fluctuations in service delivery during the past decades (Parasuraman et al., 1985; Pugh, 2001; Lechner et al., 2020).
From the role expectation perspective, Rafaeli and Sutton (1987) theorized how emotion expression affects employees' outputs and found that a warm emotional front promotes sales, particularly when customers expect that it should be a central part of a firm's service. Along their footsteps, scholars have increasingly begun to associate employees' emotions with their service performance and have identified various individual and contextual antecedents, such as emotional intelligence (EI) (Prentice and King, 2011; Chi and Chen, 2013; Hur et al., 2020; Vashdi et al., 2021) and leadership (Wu et al., 2020). For instance, humorous leadership can induce employees' positive emotions and thus, enhance employees' passion and service performance (Wu et al., 2020); supervisor incivility, however, leads to emotional exhaustion and reduces job performance (Cho et al., 2016). In addition, EI has found positively associated with employee service performance (Prentice and King, 2011).
Work is an emotional experience, and the expression of emotions as well as creation of feelings are expected parts of many service employees' work roles (Hochschild, 1983; Pugh, 2001). As a consequence, when a job helps employees attain terminal values, or engage in activities doing good for others, positive emotions will be experienced (Totterdell et al., 2011; Disabato et al., 2017; Park et al., 2020). Following "primitive emotional contagion" (Hatfield et al., 1993), employees' positive emotions can go beyond the individual level to influence one's group interactions, such as group cooperation (Barsade, 2002; Barsade et al., 2018) and team creativity (Tang and Shu, 2011). Negative emotions that are inevitable in workplace, however, are detrimental to performance improvement, by inhibiting learning of complex structures (Shang et al., 2013), or shifting employees' focus from factors that benefit performance improvement to those with a negative effect (Beal et al., 2005)."
If you would like to know more, Click Here
---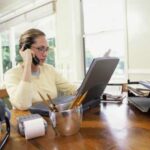 Online Article
By R. Humphrey, G. Burch & L. Adams,
Front Psychol,
July 6, 2016.
"The Benefits of Merging Leadership Research and Emotions Research
Abstract
A closer merging of the literature on emotions with the research on leadership may prove advantageous to both fields. Leadership researchers will benefit by incorporating the research on emotional labor, emotional regulation, and happiness. Emotions researchers will be able to more fully consider how leadership demands influence emotional processes. In particular, researchers can better understand how the workplace context and leadership demands influence affective events. The leadership literature on charisma, transformational leadership, leader-member exchange, and other theories have the potential to shed light on how rhetorical techniques and other leadership techniques influence emotional labor, emotional contagion, moods, and overall morale. Conversely, the literature on emotional labor and emotional contagion stands to provide insights into what makes leaders charismatic, transformational, or capable of developing high quality leader–follower relationships. This review examines emotions and leadership at five levels: within person, between persons, interpersonal, groups and teams, and organizational wide and integrates research on emotions, emotional contagion, and leadership to identify opportunities for future research for both emotions researchers and leadership researchers.
Introduction
Key researchers across a variety of theoretical approaches have recognized that leadership is inherently an emotional process. In particular, charismatic leadership attributes an important role to the leader's ability to inspire followers and create a sense of a common identity (Conger and Kanungo, 1987; Conger et al., 2000; Conger, 2011). Inspirational, charismatic leadership may be especially critical during times of crisis (Halverson et al., 2004) or during times of great opportunities (Conger, 2011) when emotions are likely to be highly engaged. Transformational leadership researchers acknowledge that leaders need to be charismatic and inspirational if they want followers to buy into their visions (Bass and Riggio, 2006). Likewise, leader-member exchange theorists state that affect is important to leader–follower relationships (Schriesheim et al., 1999), and scholars developed leader-member exchange subscales to measure affect in terms of the amount of liking and friendship between leaders and followers (Liden and Maslyn, 1998). Hence, a wide variety of leadership theories and approaches attribute an important role to emotional components, suggesting the usefulness of establishing a greater linkage between research on emotion and leadership.
Researchers, who primarily study emotions tend to focus on internal affective experiences. As such, they have a great understanding of how emotions are regulated (Gross, 1998, 2006; Grandey, 2000). However, emotions tend to be stimulated by external events, and people are likely to encounter a large number of highly important and emotionally charged events at work. Affective Event Theorists (AET) have considered how workplace events influence employees' emotions (Weiss and Cropanzano, 1996; Weiss et al., 1999). Researchers have applied AET to leadership, and this research shows great potential in expanding our understanding of the interrelationships between emotions and leadership. Research on AET and on emotions and leadership was stimulated by a special issue of The Leadership Quarterly edited by Humphrey (2002), and this interest has continued, as witnessed by the number of newly published articles on the topic (e.g., Griffith et al., 2015; Koning and Van Kleef, 2015). However, many questions about the relationships between emotions and leadership remain."
If you would like to know more, Click Here
---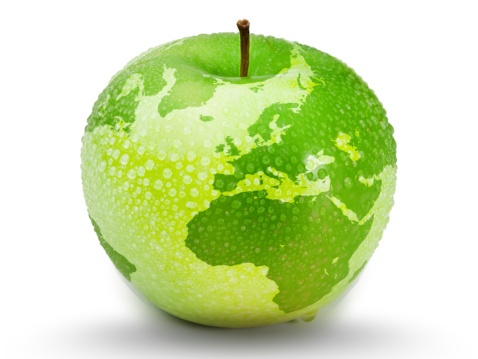 Course Manuals 1-12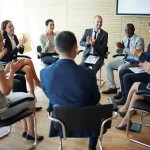 Course Manual 1: Positivity Ratio
What Is The Positivity Ratio? And Also, why is it significant
We have long understood that living a happy life requires positive thinking and a high positivity ratio. You can concentrate on the positive aspects of your life with the aid of this mentality. If you continue to think in that way, you will see the bad things that happen in your life as less dire. However, a lot of study has been done to attempt and explain how positive thinking can be problematic if you try to force yourself to suppress the emotions you will be experiencing. There has been more investigation into the effects of acting in a way that feels false. According to this study, it would be preferable to emphasise the good while also emphasising honesty. When attempting to manage stress, maintain a high positivity ratio, and balance a profession, this is useful. Let's examine the significance of the positivity ratio.
How to Calculate the Positivity Ratio
There are numerous additional, less obvious applications for optimistic thinking. These strategies, though, are highly effective. The broad impacts of positivity have been the subject of extensive research. This study shown that you can reach a point where you are more creative, motivated, and stress-resistant thanks to your good mood and mental health.
If you succeed in getting to this turning point, your perspective will be more expansive and you'll be able to notice all the chances you might have missed. You may also see how you can take use of these chances to your advantage. Additionally, it will help you see more beauty in the surroundings, increasing your appreciation of them. A high positive ratio also aids in better stress management and guards against reactivity's downward spiral.
In essence, your positivity will just end up having a snowball effect if you get to a place where you can feel more good than bad. In the end, it will be much simpler for you to cultivate and maintain positivity and resilience in your life.
How Much Positive Thinking Are You Needing?
Your positivity ratio will be three to one if your mood is three times more positive than it is negative. When you get to that stage, your optimism will start to "upward spiral." Your mood and performance will therefore improve as things start to fall into place.
This means that you need to concentrate on developing a 3 to 1 positivity ratio for yourself. This is a good method to bring more good things into your life. Positive experiences can provide you a lot more than they can on their own, and they are highly satisfying in and of themselves. Focus on creating happy memories that will increase your optimism, sense of worth, and sense of gratitude. You will be motivated by this to generally enjoy life and look for more and more happy experiences.
---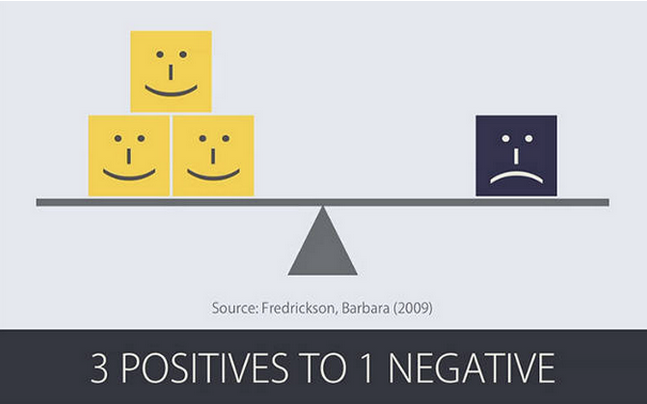 ---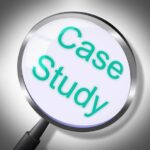 Case Study
At the Hay Group, for instance, a team leader's deliberate action enabled one group to recognize the significance of emotions to the group's overall effectiveness. The leader of this specific group understood he couldn't presume all the participants had a high level of interpersonal understanding because it was made up of managers from many various countries. He instituted novelties like meeting without a table, working in smaller groups, and taking an inventory of the various learning styles of the team members in order to set that standard.
Only an official team leader can probably make such interventions. The methods used by unofficial team leaders or other team members to improve emotional intelligence are usually more subtle, but frequently just as effective. Anyone can help the cause, for instance, by speaking up if it seems like the group is disregarding an essential viewpoint or emotion—or just by doing their share to foster a positive environment.
---
Why Is Your Positive Ratio Higher?
There are really just two ways to increase your positivity ratio, as you have presumably realised by now if you are conversant with mathematical ideas. Minimizing bad experiences in your life is one strategy. In actuality, that is the same as lowering the numerator. Increase the number of pleasant experiences in your life as the second and more evident method. Additionally, you need to concentrate on the actions that result in the development of happy experiences in your life.
Because good experiences comprise the numerator, your positivity ratio will increase as you have more of them. Depending on how they make you feel, you can begin dividing your experiences into good and negative categories. This implies that if you can figure out how, you can find methods to view previously unfavourable experiences as positive ones.
---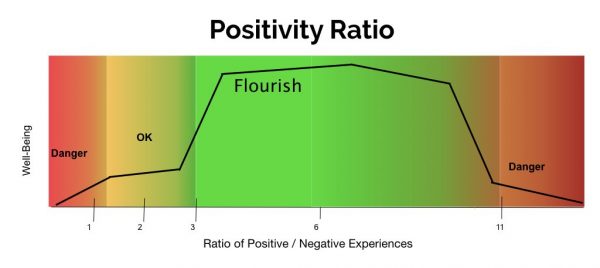 ---
Concerning Positive Thinking
You can gain from seeing your experiences as positive in a variety of ways. You can use this in a variety of ways. The best strategy for doing this is to make an effort to see the good in every bad circumstance. This can be accomplished by giving personal significance and recasting dangers as opportunities. That means you can see them as chances for growth and development rather than something that holds you back.
However, you must also be aware that forcing yourself to repress bad emotions has unfavourable consequences. It's important to avoid deluding oneself into thinking that genuine unpleasant emotions are constructive. It may just be that something is actually negative if you aren't feeling well about it.
This can backfire because you might start to believe that there is a problem with you if you find it difficult to see some situations as positive when they are actually unfavorable. You will be seen as having failed at this. Because of this, you shouldn't try to persuade yourself to see certain unpleasant things as beneficial. When you have a strong unfavourable feeling about anything, just know that you are being genuine and that your emotions serve a purpose. In order to try and change the odds in your favor, you must never ignore your intuition. Additionally, doing that will lead to psychological dissonance. Sometimes all that is required is to deal with the problems that are the root of the negativity.
Focusing just on the elements of a scenario that you actually believe to be positively significant will help you feel more upbeat. By doing this, you will be prevented from trying to persuade yourself that certain things are good when they are not. If something is making you feel this upset, it needs to be dealt with. Always be mindful of the narrow line between wanting to be optimistic and having an impact on oneself.
How to Apply This Knowledge to Your Life
Many people who practise positivity say that it really aids them in managing their stress. This is because having a high positive ratio can greatly increase your sense of empowerment. This is because you'll feel like you have more control over events. As a result, you'll experience far less tension.
While it is true that situations are sometimes beyond your control, you may shift your attention to determining how you will respond in a certain setting. When you're in a good mood, you'll think about your options and your available resources, which will assist you in finding inner strength and calm. Consider the time when you will have more power to enrich your encounters with enjoyable ones. It will be simple for you to increase your positive ratio at that point.
Making a plan to increase your positive attitude
It might be challenging to start the day with a sense of control when you're under stress. When that happens, you need to come up with a strategy for how to feel better about the situation. Making decisions that result in more negativity is all you will accomplish if you maintain your attention on the negative. You must therefore discover ways to tap into an upward spiral of positive if you want to escape the negativity. The majority of individuals are unaware that a straightforward plan can help turn things around.
Making a plan can give you authority and the impression that you are in charge of the situation. You'll feel more at ease and begin to have more optimistic expectations as a result. Focus on reducing stressors while you create the strategy. This will successfully reduce your denominator and successfully increase your positivity ratio. Try to spend more time reflecting and making constructive plans as soon as things start to improve. This will assist you in getting rid of daily activities that could add to your stress. You can also search for more good things that would not have otherwise occurred during your day.
Keep a gratitude journal while you work to improve your critical positivity ratio. This will enable you to make the most of your favourable encounters, particularly those that are already underway. You might also broaden your search and seek out additional positive encounters. Find ways to reference those things again and engage in uplifting emotions when you write in your notebook about the thing you are grateful for.
When you begin each day by listing the things you are grateful for, you will soon begin to concentrate more on the positive aspects of your day. Additionally, doing this will help appreciation become a habit in your life. You can take a positivity ratio test to find out where you stand in terms of positivity.
---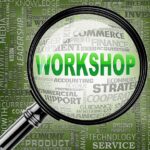 Exercise 1.1: Exercise to Increase Your Self-Awareness
All you need to start improving your self-awareness in a group setting is a stack of 3 x 5 index cards. Oh, and a group of people!
Here are the instructions:
Part One:
1. Ask the participants "How do you feel?" Ask each participant individually instead of in the larger group, if possible.
2. Most people will probably say they feel fine, so prepare to start the exercise with this: "Why do we almost always say we are fine, even when we are not?"
3. Continue the discussion with questions like:
a. "Do you find it easy to talk about your feelings?"
b. "What makes it hard to talk about your feelings?"
c. "Can you consciously shift your feelings from one to another?"
Part Two:
4. Discuss how important it is to understand the wide range of human emotions so you can better understand yourself and others, and give yourself the opportunity to regulate your feelings.
5. Instruct the group to think of as many emotions as they can and write one on each card.
6. Spread the cards around on a table so you can help the group avoid creating duplicates.
Part Three:
7. Collect all cards and put them upside down on the table.
8. Ask each participant to pick two cards at random.
9. Take turns asking each participant to reveal their cards and explain what it would take to get from one emotion to the other.
10. After the participant provides their explanation, allow other participants to share their own explanations.
11. Follow up with a discussion, using questions like:
a. Do you think you came up with many emotions?
b. Was it easy?
c. Are you surprised there are so many emotions?
d. Was it easy to switch from one emotion to another?
Source: Positive Psychology
---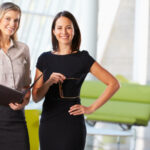 Course Manual 2: Emotion Importance
Moods are important. Companies with emotionally intelligent executive teams have an advantage over their competitors because emotional intelligence is a crucial 21st-century ability. Managers and executives now need to develop techniques to support emotions at work in addition to mastering their own emotions. In the end, doing so results in a work environment that is more fruitful, encouraging, and motivating for everyone.
What Led Us Here
For the majority of the 20th century, businesses favoured workers who acted robotically. Emotions at work became a disadvantage when improving the efficiency of assembly line workers was the only way to increase productivity. The production line would be slowed down if a worker needed to take a break from their work at the factory to analyse their feelings. In fact, it's said that our current educational system was created to prepare students to become replaceable assembly line workers. However, people are not heartless automatons or machines.
---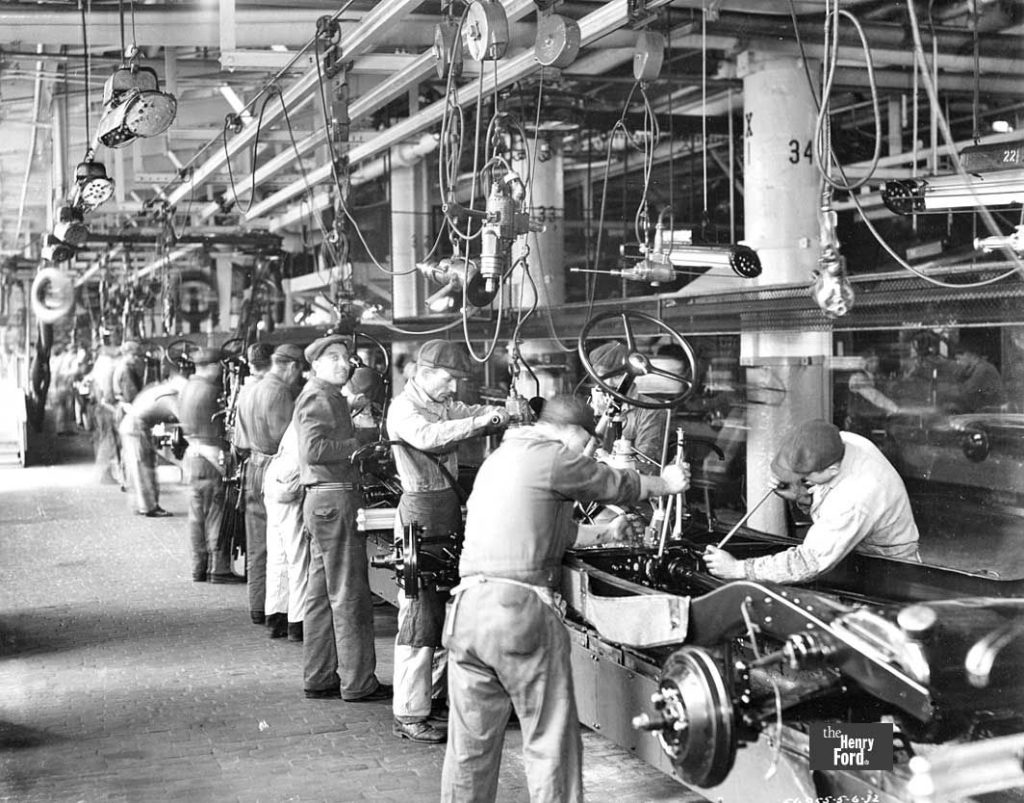 ---
But times have changed. Assembly line manufacturing is being completed by actual machines, and the competencies required to succeed in the workforce of today have changed.
What Matters to Emotions
It might be difficult to suppress emotions when going to work; this is why people cry in the restroom when they are supposed to be smiling at their workstations. Emotions, especially unfavourable ones, have the potential to be both distracting and crippling. Positive and bad emotions can spread to others. In a group, emotions can unintentionally spread, so if you encounter someone who is sad, you might accidentally start to feel the same way.
Despite our best efforts, emotions always manage to escape from us. Your consumers, as well as potential customers, are exposed to your employees' emotions. Additionally, a prospective consumer who detects unpleasant feelings is less likely to convert to a real paying customer. A potential customer, on the other hand, may feel more energised if they perceive excitement and delight from a company's personnel, which will enable you to advance them further down your sales funnel.
In order to connect with and name your emotions, it is crucial to be conscious of your sentiments and inner emotions. It is challenging to control or alter those feelings in the absence of this awareness. Not yet persuaded? According to research, employees who work in joyful and compassionate environments are more dedicated and experience less burnout.
---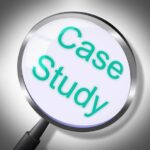 Case Study: General Mills Presenteeism and Burnout
In addition to burnout, the whiplash effect that results from organizations focusing solely on data can also result in presenteeism, a recently identified phenomenon. Presenteeism happens when a person shows up for work but isn't truly there mentally, emotionally, or physically.
When General Mills through a challenging buyout of Pillsbury a number of years ago, presenteeism and burnout were evident as a result. Thousands of jobs were on the line if the deal fell through, therefore the process was taking three times as long as anticipated.
Twelve hours a day, seven days a week, Vice President Janice Marturano and her staff were at work. She lost both her parents during this period while also caring for her own family, which consisted of her husband and two young children.
Marturano recognized she was only going through the motions in life after the buyout was officially completed. She was battling grief over the death of her parents as well as fatigue from her career. She was experiencing health problems, was mentally worn out, and was unable to create at her usual level. She was advised to attend a retreat for mindfulness by her doctor.
Marturano went on the retreat despite her strong skepticism. After the second day, she was on the verge of leaving but ultimately stayed. She knew everything had altered after the retreat. She could now concentrate better and maintain composure under pressure at work. She claimed that the retreat changed her.
Marturano's experience with the mindfulness training was so profound that she made the decision to make it available to General Mills employees in Minneapolis. The outcomes were startling. 82% of participants reported that they were able to reduce duties that weren't productive, and employee productivity increased by 83%. 80% of senior leaders reported improved decision-