Effective Coaching – Workshop 1 (Neuroscience & Coaching)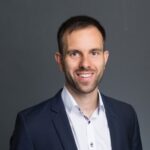 The Appleton Greene Corporate Training Program (CTP) for Effective Coaching is provided by Mr. Aguado Certified Learning Provider (CLP). Program Specifications: Monthly cost USD$2,500.00; Monthly Workshops 6 hours; Monthly Support 4 hours; Program Duration months; Program orders subject to ongoing availability.
If you would like to view the Client Information Hub (CIH) for this program, please Click Here
Learning Provider Profile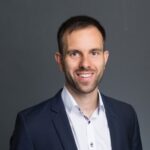 Mr. Aguado is a Certified Learning Provider (CLP) at Appleton Greene and a proven expert in delivering 1 to 1 Coaching sessions, Group Training Programs and Coaching based consulting services. He holds a business degree from both Cologne University in Germany and the CEMS Global Alliance for Management Education.
Mr. Aguado started his career as a Management Consultant. During his time in different consulting roles and as a Manager, he gained valuable experience working in industries such as food & beverages, retail, automotive and chemicals. After several years of consulting, Mr. Aguado continued his work as an independent consultant and Coach for professionals in leadership positions. Mr. Aguado has a strong footprint in the DACH region – Germany, Austria and Switzerland. He has also worked on assignments in the UK and Ireland, France, Italy, Hungary, the middle east, China and Singapore.
His goal is to contribute in establishing a Coaching-based leadership approach in organizations. As part of his ongoing efforts to demonstrate the benefits of a coaching-based leadership approach for leaders and teams around the world, he has developed this unique training program.
---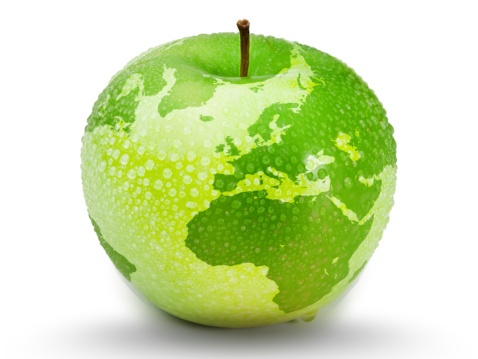 MOST Analysis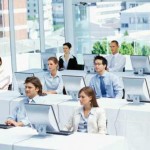 Mission Statement
The EFFECTIVE COACHING training program has a mission to enable organizations to enjoy the benefits of coaching-based leadership.
The main benefits for organizations are:
1. An increased advantage in the market place through:
– A more productive problem-solving approach
– Increased ownership and responsibility by leaders and teams alike
– Higher attractiveness as an employer – especially for the younger generations
2. Improved leadership skills on various levels in the organizations thanks to:
– A common understanding on how to deal with the human aspect in day-to-day-business challenges and problem solving
– A set of best practices, tools and methods to deal with human emotions, thoughts and behavior
– A strong bond and team-spirit from those who go through the Effective Coaching training program together as a group
I'd like participants of this training program to grow as a group, to learn from each other and to embark on a journey which includes many aspects of self-assessment, the development of various effective Coaching skills and ultimately applying those Coaching skills in your organization.
By integrating effective Coaching on the level of the organizational culture, on the level of the various teams and on the level of the individual, it provides organizations with a crucial element of leadership to master the challenges of the 21th century.
---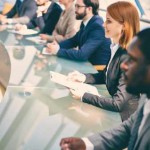 Objectives
To accomplish the mission of this training program, there is a specific objective that needs to be reached by the end of each of the ten course manual chapters:
1. Process Focus
Participants have a clear view on the four steps of a problem-solving process and understand the difference between the business aspect (deductive approach) and the human aspect (Coaching approach).
2. Coaching Benefits
Participants see the value of effective Coaching as a way to reduce interpersonal frictions and to improve performance. They understand the difference between emotional release, insights and flow.
3. Two Brains
Participants have a better understanding about the way the human brain is organized and how two different systems – an emotional system and a cognitive system – work simultaneously within each of us.
4. Emotional Intelligence
Participants learn about the four pillars of emotional intelligence and reflect on their own strengths and weaknesses with regards to each pillar.
5. Support & Alliance
Participants understand how Coaching has evolved on the organizational level and how the organizational culture influences how successful a Coaching effort can be.
Participants understand the importance of leadership behavior when it comes to implementing Coaching in organizations. Furthermore, they are aware of the importance of strong alliances – the relationship between Coach and Coachee.
6. Coaching Awareness
Participants are introduced to the meta factors self-awareness and active listening and recognize their role during Coaching processes.
7. Problem Understanding
Participants gain a clear view on how to find the core of a problem. They are able to differentiate between an entry into a Coaching based on Emotional arousal and based on cause effect reasoning.
8. Goal Orientation
Participants know the ABC of effective Goals in Coaching and are aware of the effects of goal setting on the reward and stress circuits in the brain.
9. Resource Activation
Participants see the value of resource activation on the level of emotions and how (emotional) resources are transmitted from one person to the other during personal interactions.
10. System Dialog
Participants are introduced to the concept of system dialogue and why it matters to establish communication between System 1 and System 2 during problem solving.
---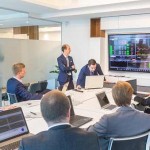 Strategies
In this training program, we use a mix of four different strategies to ensure the objectives will be reached:
1. Different individual and group exercises will be used to enable participants to practice and actively think the theory through.
– Learning by Doing
2. Real life Case Studies will be provided to highlight the theory and concepts when they have been implemented and used.
– Learning though connecting theory and practice
3. Live-Role Plays and Videos will be used to demonstrate how the techniques work.
– Learning through observation
4. Sharing personal stories and insights during the Workshop.
– Learning through storytelling and group sharing of examples
---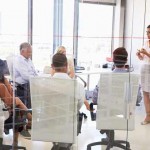 Tasks
To successfully complete this training program, please make sure to follow the tasks provided here:
• Be fully present and proactive when going through the various exercises provided in the course manuals/ during the workshop.
• Go through the success factors of effective Coaching and gain knowledge on why they matter and how they work.
• Be sure to plan sufficient time for the tasks required between each individual Workshop.
• Start to create your personal Effective Coaching Playbook (either as a virtual playbook or using a hard copy), in which you will gradually add content throughout the training program. The content will consist of different elements such as Workshop Exercises, reflections after a Workshop, your Challenge Map and Coaching sessions. The tasks provided below will help you create your personal Effective Coaching Playbook (ECP).
Please remember that it is essential to continuously work on implementing Effective Coaching by going through the tasks between each Workshop.
Following the 1st Workshop, the specific tasks you need to work on before the 2nd Workshop takes place are the following:
1. Within the first 24 hours after the Workshop:
Take your time to reflect on the first Workshop of Effective Coaching "Neuroscience & Coaching" and answer the following five questions in your Effective Coaching Playbook:
1.1. What was my personal key take-away from the Workshop?
1.2. Which learning struck me the most?
1.3. What do I want to achieve through effective Coaching?
1.4. Do I have any doubts with regards to effective Coaching?
1.5. Is there anything else I'd like to write down…?
2. Before the 2nd Workshop takes place
For Effective Coaching to be a success for you, there is more to it than learning the skills and tools. Organizational support and your own thinking about the approach are crucial elements that need to be taken into account. To do so, go through the following two questions and write your answers into your Effective Coaching Playbook:
2.1 Is there anything that you need in terms of organizational support to be able to apply Effective Coaching in your area of responsibility? If yes, how can you get it and who do you need to talk to first?
2.2 What can you personally do in your role to promote an effective Coaching spirit in your team and with those you closely work with?
Step-by-step start to make Effective Coaching a natural way of being in your daily human to human interactions. To do so effectively, team up with someone who is on the same learning journey with you.
2.3 Find yourself an Effective Coaching Partner (ECP) for the duration of the training program and potentially beyond. The purpose of your Effective Coaching partner is to help you improve your Coaching skills, challenge your thoughts and provide a learning opportunity in a safe environment. In case of an uneven number of participants in a Workshop, you can also join a group of three.
You and your ECP should have at least one meeting (virtual or face-to-face) between each Workshops.
---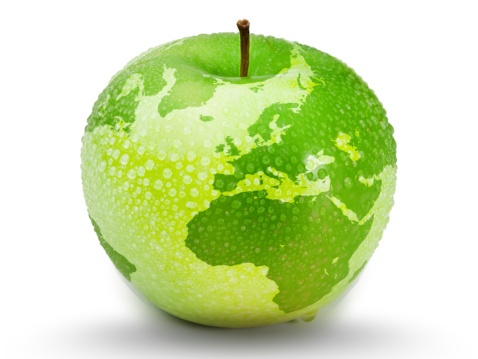 Introduction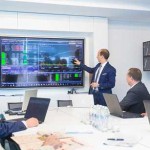 Why effective Coaching matters
To ensure their business runs as smoothly as possible, successful management teams have established various processes within their organizations.
And while there are hundreds of different processes to keep the business running efficiently, leader often struggle to properly address the human aspect in problem solving.
Yet, without a superb process that focuses on people skills, executives, managers and others in leadership positions will at one point run into difficulties:
Weather it's dissatisfied or frustrated team members on the personal level or poor business results on the level of the organization, the consequences of poor or missing people skills are real and costly for organizations of all sizes. These consequences not only hurt bottom line results, but also prevent companies from attracting top-talents who are eagerly searching for a collaborative work environment.
This leads to an important question:
How can leadership teams best address the human aspect to ensure their teams and companies remain attractive and don't fall behind?
The question leads to a simple answer:
By establishing an effective Coaching process.
A process that will have an influence on the organizational culture, your personal values and your current leadership style.
---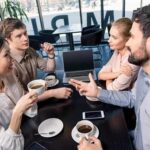 What Workshop 1 is about in a nutshell:
Based on recent advancements in neuroscience, you will be introduced to how Effective Coaching works and how it enables you to put emotional intelligence into action.
For Coaching to be successfully applied in an organization, two elements are crucial:
1. Scientific basis
The Coaching tools and methods presented need to be backed by research in terms of its effectiveness.
Effective Coaching is based on neuroscience and psychology, but also economics (behavioral economics) and biology (e.g., evolutionary biology)
2. Real life results
The Coaching tools and methods need to be effective in real-business situations that work for different types of human interactions in the workplace.
Effective Coaching is based on the experience of thousands of Coaching hours gathered by experienced Coaches with various backgrounds and client groups.
The backgrounds vary from systemic Coaching to Neuro Linguistic Programming, to emTrace – just to name the most prominent Coaching approaches that inspired me each when creating this Training Program for organizations.
These Coaching approaches and the processes behind them have been tried and tested to help Coachees for various topics. Some of the most relevant topics are individual performance improvements, conflict handling or relationship topics in teams and problem-solving capabilities.
And while this training focusses on organizations, it's important to notice that many of the skills of effective Coaching could also be applied in other areas of life such as personal conflicts or personal goal setting.
This training program has a foundation that is built on both aspects – input from research & practical success stories and relevance.
It's especially important that the methods, techniques, tools and concepts presented add value to your work and your leadership role. Feel encouraged to apply them right away to coach yourself and those you work with. Whether it's various types of questions, goal-setting conversations, handling emotions during conflicts or empowering team members during challenging times – the tools and techniques always need to pass the test of real business challenges before you or those you work with fully accept them.
That is normal human behavior and it's therefore perfectly fine, if you take your time to appreciate the value of effective Coaching.
It also means that you as a participant are partly responsible for the success of this training program. That's because we need a strong feedback loop from Workshop content to the real-life business challenges, Once you take part in this in Workshop, you will have both elements – skills to learn and business challenges to make use of them.
It's in the moments of succeeding or failing to apply a new skill when you learn the most.
And it's the one element that bring this training program to the desired level of superb learning and development.
Whenever you feel the need to practice a new skill first, make sure to use the opportunity that an Effective Coaching Partner (ECP) provides for both of you. This is one of the most effective ways for you and your Coaching partner to learn and grow throughout the program.
Whether you coach your partner to apply and practice new skills or you are being coached by your partner – be ensured that you will benefit tremendously in both roles.
---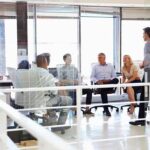 Participant benefits in a nutshell:
After completion of this training program, it will be much easier for you to recognize and effectively address issues and problems related to the human aspect of problem solving.
As a result, you will find yourself and your team equipped with more time, energy and resources available to focus on your core business challenges.
Adopting an effective Coaching process into your organization and teams is a tremendous opportunity for you to take a big step into the future of leadership and working in teams.
It not only significantly improves work atmosphere, but also provides your organization with a competitive advantage over those who keep running things the old way of command and control.
---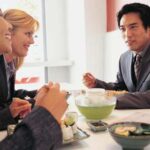 How the training program is set up:

A brief overview of Coaching
"I don't aspire to be a good man. I aspire to be a whole man"
C. G. Jung
1. Coaching in between Practice and Science
If you offer five people in your organization a Coaching, chances are that if you ask all five what they expect a Coaching to be, you will get five different answers.
That's because there is not one clear cut definition of Coaching. Instead, there are many different versions, schools and approaches. For you to better understand the background of this effective Coaching program, let's summarize where effective Coaching as presented in this training program comes from:
Effective Coaching is a build on two sources: Scientific findings and practical experience while Coaching others. This type of Coaching is not a static concept, instead it can easily be adopt based on new insights from both sources.
From the science lab to Coaching practice:
If there is a new scientific discovery (such as for example the finding on "mirror neurons" in the 1990's), then it's important for Coaching practitioners to evaluate how this finding affects the way we interact with clients. In the case of "mirror-neurons", it provided a clear push in the direction of activating desired emotional resources. It's for example a strong scientific backup to shift away from predominantly deficit-oriented feedback towards more resourceful feedback.
From Coaching practice to the science lab:
There are some professional Coaches that apply a technique called mycostatic test when working with clients.
For this technique the Coachee forms a ring like structure by connecting thumb and index finger (which looks like the letter "O") and holding them together as strongly as possible.
The Coach can use this test to find out important information with regards to how much stress a though causes inside the client. The basic principle is that the more stress a thought causes, the less able the client is to keep the ring closed when the Coach tries to pull it apart with his hand.
It's the same effect that you can see in a movie scene when someone is holding a glass while receiving a shocking, surprising or otherwise emotion-laden message. In the movie, the actor drops the glass and it falls on the floor. In business life, we might not be able to take a strong stance because we temporarily lack our muscle's ability to work for us.
Yet, while we know that there is clearly a relation between the result of the mycostatic test and the emotional feeling and physical presence within our client, we do not yet fully understand how this works. Therefore, more research is needed to help enhance our understanding of this technique. By finding out what works well in a Coaching setting, great questions reach the science lab.
2. A common understanding of Coaching
A question I hear a lot from clients is the question about the difference between a Coach and a Trainer or a Coach and a Workshop Facilitator, Mentor, Consultant or Psychologist.
In order to prevent myself from beginning a long speech and to avoid potential confusion,
I use a simple 2×2 fields matrix to explain the differences. The matrix distinguishes between a focus on facts and a focus on relationship.
Let's take an example of a team lead who works in a zoo and a team member who tells her that she is afraid of spiders.
If you focus on facts, you might tell her that the likelihood of encountering a dangerous spider in the office rooms is close to zero and the spider areas in the zoo are very well protected so she doesn't need to worry about this.
If you instead focus on the relationship, you might admit that you are sometimes afraid of spiders too to and how that makes you feel being responsible for all animals in this place.
The matrix also distinguishes between a high and low degree of problem-specific knowledge.
Coming back to the spider example from the zoo, a high degree of problem-specific knowledge means that you know a lot about spiders (the subject matter), different types, habitats and their behavior. A low degree means that you don't know much about spiders except for the basic knowledge that you might have learnt in school.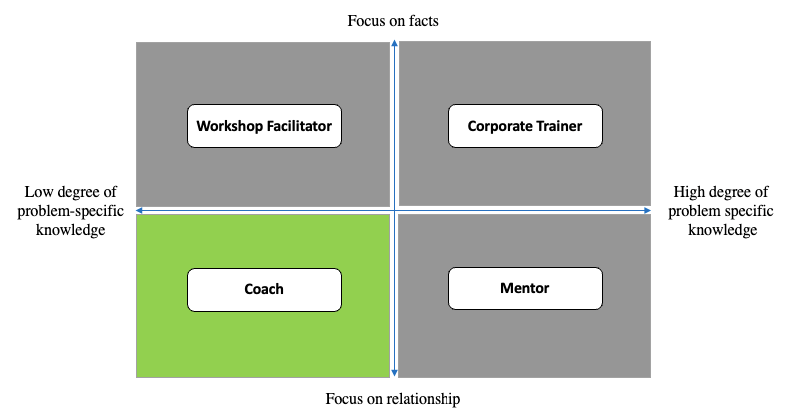 Please be aware that this and any 2×2 matrix cannot be an accurate display of reality. Instead, this matrix is there to help you build your own understanding of the different roles that you encounter in organizations.
Corporate Trainers (and many consultants) are people who know a lot about their specific subject matter and can teach facts about the subject matter (trainer) or solve problems related to the subject matter (consultant).
A Workshop facilitator is not specialized on spiders and thus will guide you through a program where the subject matter expertise comes from others who take part in the Workshop. This could be a Workshop with the entire zoo team and a few experts on spiders that have been invited to join.
A Mentor knows a lot about the subject matter, usually because this person has gained experience in the past which is related to the current problem. A lot of companies use this experience to encourage younger employees to develop in a similar direction as the mentor has done in the past. In our example a former zoo director, who had been afraid of spiders for years too and does not like them as much as the other animals, could be a great mentor for the current team lead.
And last but not least a Coach is a person who is not specialized in the subject matter of the problem and thus focusses on a process of learning and insight within the client. Such a process usually takes place only in one-to-one setting, ideally with minimal or purposely chosen outside distraction and the opportunity to focus on how the problem is perceived internally. In the zoo example this could be a session in which the team lead actively deals with her fear of spiders by following a Coaching process.
3. Humanistic psychology as an enabler of Coaching
Humanistic psychology was – back in the 1950s – a new concept that was introduces to offer an alternative approach to psychology. An approach that challenged the dominant, existing schools of thoughts at that time – Behaviorism and Psychoanalysis.

Behaviorism
Behaviorism was all about taking an outside-in approach to understanding human behavior. Understanding came from observation and rigorous experiments and emotions and thoughts were left out completely.
A famous example was the so called "Skinner box", a chamber used for laboratory experiments with animals that had been created by Harvard graduate student B.F. Skinner.
It could be used to show how an animal such as a rat could be controlled and trained to perform an action based on stimuli and reward.
It's based on reinforcement learning – when an action leads to a pleasant result a positive reinforcement occurs and when an action leads to an unpleasant result a negative reinforcement occurs. It was termed "the first force".
Psychoanalysis
Psychoanalysis had its roots in the late 19th century when Sigmund Freud developed his models of personality. These models were influenced both by his clinical work with patients and biological theories such as Charles Darwin's work on human evolution.
Besides all his ideas, concepts and theoretical contributions – some of which seem outdated from today's perspective – there is one thing that Freud recognized in his patients that we will deal with continually throughout this training program:
The processes in the brain that are unconscious. In this training program we call these processes System 1.
Humanistic psychology
Humanistic psychology came up as a response to both Freud's psychoanalytical approach and B.F. Skinners behavioristic approach. As opposed to the existing theories, humanistic psychology focused on the human potential and the possibility for self-exploration.
It became known as "the third force" and was strongly brough forward by the likes of Abraham Maslow and Carl Rogers. Rogers pointed out that the personality of a therapist was crucial for the therapeutic success of the client and not only the methodology and concept.
Overall, humanistic psychology is less a stand-alone category of psychology and more a general view on humanity based on five key principles 1):
1. Human beings, as human, supersede the sum of their parts. They cannot be reduced to components.
2. Human beings have their existence in a uniquely human context, as well as in a cosmic ecology.
3. Human beings are aware and aware of being aware—i.e., they are conscious. Human consciousness always includes an awareness of oneself in the context of other people.
4. Human beings have some choice and, with that, responsibility.
5. Human beings are intentional, aim at goals, are aware that they cause future events, and seek meaning, value, and creativity
Let's take a look at how each of these five principles has influenced this effective Coaching training program:
1. A stand-alone component doesn't tell us much about a human being. For example, if a person has an increased heath rate, it could mean that this person is afraid or nervous; it could also mean that the person is excited and energized. Those are totally different emotional states that all fit the criteria of an increased heart rate.
Thus, instead of looking at individual components, it's crucial to look at the whole picture and the wholeness of a person – including feelings, thoughts and actions.
2. The context in which a person interacts with others and creates meaning is unique.
Even identical twins grow into unique individuals due to their unique experiences, and memories.
3. A key to understanding and solving problems lies in a person's ability to effectively shift awareness. These awareness shifts and focus play an important role when it comes to the experience of "Aha Moments" or insights.
4. Of course, there are many factors that limit our choices such as the country we live in, the political system, the legal framework and so on. However, on a principal level,
we are more often than not able to exercise choice, even if this isn't always easy do to.
For Coaching this translates into the importance of keeping the responsibility for choices and actions to the client as much as possible.
5. William Shakespeare is believed to have said that "it is not in the stars to hold our destiny but in ourselves" – this quote summarizes the idea of Coaching that future events can be created intentionally and meaningful.
Equipped with a brief introduction to the roots of Coaching, we will focus our attention to some of the recent trends that shape the development of Coaching into the future.
---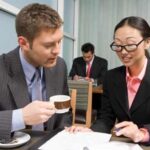 Social and organizational trends that promote Coaching
There are several trends over the last decades and years that have an impact on the importance of effective Coaching. We will look at the two key trends, first on a social level and then on the organizational level:

1. Social trends
1.1. Power of the individual:
In Western societies, but not only those, the rise of the individual has been fueled by companies offering more and more products that cater to self-actualization motives.
Until 1972 when it was surpassed by the VW Beetle, the Ford Modell T was the best-selling automobile in history. It took several years from 1909 to 1927 to produce about 15 million Model T vehicles. Today's largest car manufacturers produce more than 10 million cars in a single year.
These numbers indicate two elements related to the power of the individual (consumer):
1. The enormous growth that has taken place in industries related to personal mobility.
People put a high value on individual freedom, one could argue more than ever before in human history. Businesses see the opportunity to profit by creating products that fit the demand for individual freedom. They invest into better technology and improved production facilities to be able to keep up with demand.
2. The amount of choice that individuals have today
While the Model T was the preferred choice for most middle-class Americans in the 1920s, there is much more competition and choice of brands today. Choices are to made in terms of size, type, color and special equipment.
In the same way that people appreciate the chance for personal mobility in a car, bicycle or motorcycle, there is a desire for personal growth. From the perspective of the Coachee, the entire Coaching focuses on him or her.
Because Coaching puts the individual into the center of attention, it has gained tremendous popularity over the last decades.
1.2. Increased employee demands
When it comes to the business world, skilled labor is in high demand. It's an economic logic that the more demand there is for certain products, the more output an individual company can produce and sell. As companies require strong workforces to drive innovation and efficiency and thus stay competitive, it gives power to those people who can deliver innovative and productive output.
At the same time, many of those who are already in high demand for their skills, do not follow the path that their grandparents might have followed. That is to get educated and skilled and then work for one company from an early age until retirement. Instead, many of the younger generations, but also some people in the older generations, demand more from their employers than a stable job and a regular paycheck.
They want their work to be something that is part of a meaningful life and not only a means to feed their family.
As companies come to realize that they might not have a purpose that provides enough meaning for some part of the workforce, they are left with a choice.
They could either rethink their purpose to make it more compelling or they could find other ways to increase their employees' sense of purpose.
Both approaches can be very successful or fail and I've seen both happening – Coaching is an element that has gained attention when it comes to providing employees with benefits related to purpose seeking. However, the vast majority still focuses on providing attractive physical work-environments. That includes state of the art office buildings and fun elements that range from pool tables in the office to team events such as skiing trips or arranged holiday trips.
2. Digital communication and "the new normal"
2.1. Digital communication
The internet and smartphones have significantly changed the way we interact.
Human touchpoints have decreased and facial expressions have been digitized as Emojis.
Combined with the "power of the individual" that you read about before, this has shaped a new way of sending and receiving messages. With tools such as Twitter, an individual can today reach billions of people with one message within a few seconds. This makes it possible for individuals to obtain a level of influence and power that has been unseen before.
Digital communication, however, does not only provide opportunity for the individual. It also takes away much of what had previously been direct face-to-face interactions.
And this has a social cost. The cost is not directly paid in cash, but it is paid indirectly through increased isolation and lack of social and verbal skills.
Effective Coaching and digital communication are often self-reinforcing:
1. Thanks to digital solutions that are available today, people can nowadays access a professional Coaching from the comfort of their own home
2. Due to the dominance of digital products, many people nowadays are in need for human-to-human touchpoints to deal with their work challenges and life challenges more broadly
It does work effectively with modern technology and can be conducted via video calls. Therefore, it appeals to those clients who prefer to have a Coaching from the comfort of their own house.
It also benefits from the unfortunate trend of increase isolation. In this sense it is needed to support healthy individuals who struggle with social isolation.
2.2. The new normal
Organizations, whether businesses, governmental bodies or NGOs, need to adopt to the trend of digitization.
And while some industries have built their entire business around a digital model (e.g., social networks), other industries are only at the beginning of digitizing their products, services and processes.
In terms of business communication, we can expect to see more virtual workspaces and hybrid spaces to be used.
If human to human interactions take place virtually, organizations need to ensure that this enables rather than prevents progress.
My experience is that this "new normal" is beneficial for some people who enjoy more freedom of choice when to work and where to work. For others, traditional office spaces had positive effects on their daily routines. This could be something simple as going to lunch with colleagues.
The new normal also benefits those who are comfortable with digital ways of working and communicating. Those who are uncomfortable with it, will most likely undergo a change process to adopt to it and some rely on additional support.
For this group, Coaching can be especially helpful to ensure they are able to keep up with the new ways of working and to find a new balance. It's an important task for Coaches today and in the upcoming years to support this change process.
Notes regarding Introduction:
Humanistic psychology as an enabler of Coaching
1. The five basic postulates of humanistic psychology taken from "The Third Force in Psychology", Journal of Humanistic Psychology, 1964, Vol. 4, No. 1, pp. 19-25)
---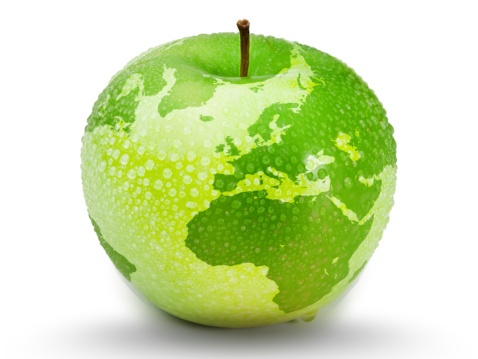 Executive Summary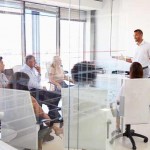 "I am a huge fan of effective Coaching in all areas of life, especially in organizations. That's because Effective Coaching can be applied to any business process that involves human interactions."
Mr. Aguado – Business Coach & author of the Effective Coaching training program
Welcome to the effective Coaching program.
The Effective Coaching program is a 24month program that has been designed to enable you to implement effective Coaching in your organization and teams.
Effective Coaching is there to deal with the human element – the way we interact with each other in our team and across departments.
In this very first Workshop you will be introduced to the principles that make a Coaching effective and the neuroscientific foundation for the effectiveness.
If you have ever experienced a Coaching or a conversation at work that did not go well, chances are high that some of the elements that you will learn in this Workshop have not been applied during that conversation.
After completing this Workshop, you will be able to better understand which of the various success factors were missing at the time. And you will have a good understanding of what you can do better next time.
In order for you to start building a process that puts effective Coaching as its core, we will gradually dig deeper into the subject matter of Coaching step by step.
Both by building more understanding and skills and by practicing in each Workshop and in between Workshops.
In the first Workshop "Neuroscience and Coaching" you will be introduced to ten chapters that focus on how Coaching can be effective.
In the first part of the Workshop, you will first get to know how you can use Coaching to improve the problem-solving skills for both yourself and those you closely work with.
You will then be introduced to the various benefits of effective Coaching and why it is relevant for everybody in a leadership position who is working with other people.
In a next step, we'll talk about the two brains that we all have a – the emotional brain (System 1) and the rational brain (System 2). Equipped with knowledge about these two different processes that take place in our brain, the training program will look at the key concept that enables a Coaching to be effective: Emotional Intelligence.
In the second part of the Workshop, you will be introduced to the specific elements that help separate an average Coaching from an effective one.
• The organizational Support for Coaching and the Alliance between Coach and Coachee
• The awareness of a Coach both towards the Coachee (active listening) and internally (self-awarness)
• The ability to understand the type of problem a Coachee addresses
• The ability to shift from problem focus to Goal orientation
• The ability to active relevant (emotional) resources within the Coachee
• The ability to moderate system dialog within the Coachee
It will either be my pleasure to accompany you on this journey or the pleasure of a qualified Appleton Greene consultant who will be working with you throughout the next month.
What matters most is that the training program proves to be effective for you and your organization and that you learn a lot while making progress.
I wish you a tone of joy while working on implementing effective Coaching into your core problem solving processes.
I'm confident that it will have a lasting effect on your leadership style and I wish you and your team all the best!
Mr. Aguado
Author of the effective Coaching training program
---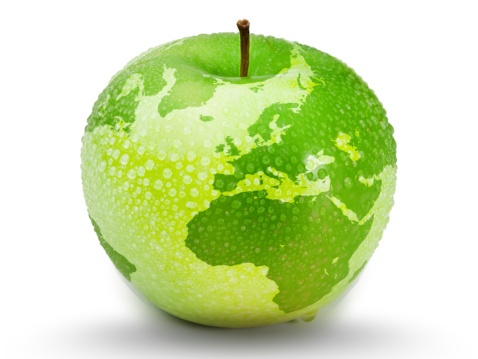 Curriculum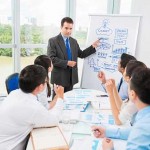 Effective Coaching – Workshop 1 –Neuroscience & Coaching
Process Focus
Coaching Benefits
Two Brains
Emotional Intelligence
Support & Alliance
Coaching Awareness
Problem Understanding
Goal Orientation
Resource Activation
System Dialog
---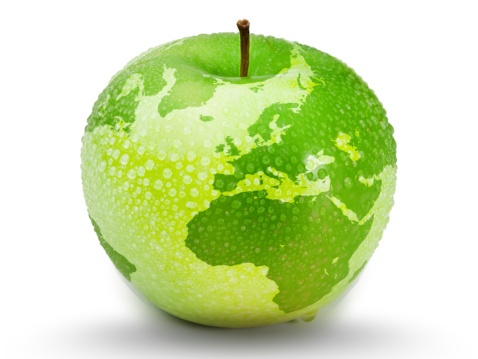 Distance Learning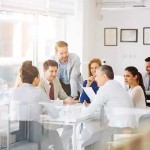 Introduction
Welcome to Appleton Greene and thank you for enrolling on the Effective Coaching corporate training program. You will be learning through our unique facilitation via distance-learning method, which will enable you to practically implement everything that you learn academically. The methods and materials used in your program have been designed and developed to ensure that you derive the maximum benefits and enjoyment possible. We hope that you find the program challenging and fun to do. However, if you have never been a distance-learner before, you may be experiencing some trepidation at the task before you. So we will get you started by giving you some basic information and guidance on how you can make the best use of the modules, how you should manage the materials and what you should be doing as you work through them. This guide is designed to point you in the right direction and help you to become an effective distance-learner. Take a few hours or so to study this guide and your guide to tutorial support for students, while making notes, before you start to study in earnest.
Study environment
You will need to locate a quiet and private place to study, preferably a room where you can easily be isolated from external disturbances or distractions. Make sure the room is well-lit and incorporates a relaxed, pleasant feel. If you can spoil yourself within your study environment, you will have much more of a chance to ensure that you are always in the right frame of mind when you do devote time to study. For example, a nice fire, the ability to play soft soothing background music, soft but effective lighting, perhaps a nice view if possible and a good size desk with a comfortable chair. Make sure that your family know when you are studying and understand your study rules. Your study environment is very important. The ideal situation, if at all possible, is to have a separate study, which can be devoted to you. If this is not possible then you will need to pay a lot more attention to developing and managing your study schedule, because it will affect other people as well as yourself. The better your study environment, the more productive you will be.
Study tools & rules
Try and make sure that your study tools are sufficient and in good working order. You will need to have access to a computer, scanner and printer, with access to the internet. You will need a very comfortable chair, which supports your lower back, and you will need a good filing system. It can be very frustrating if you are spending valuable study time trying to fix study tools that are unreliable, or unsuitable for the task. Make sure that your study tools are up to date. You will also need to consider some study rules. Some of these rules will apply to you and will be intended to help you to be more disciplined about when and how you study. This distance-learning guide will help you and after you have read it you can put some thought into what your study rules should be. You will also need to negotiate some study rules for your family, friends or anyone who lives with you. They too will need to be disciplined in order to ensure that they can support you while you study. It is important to ensure that your family and friends are an integral part of your study team. Having their support and encouragement can prove to be a crucial contribution to your successful completion of the program. Involve them in as much as you can.
Successful distance-learning
Distance-learners are freed from the necessity of attending regular classes or workshops, since they can study in their own way, at their own pace and for their own purposes. But unlike traditional internal training courses, it is the student's responsibility, with a distance-learning program, to ensure that they manage their own study contribution. This requires strong self-discipline and self-motivation skills and there must be a clear will to succeed. Those students who are used to managing themselves, are good at managing others and who enjoy working in isolation, are more likely to be good distance-learners. It is also important to be aware of the main reasons why you are studying and of the main objectives that you are hoping to achieve as a result. You will need to remind yourself of these objectives at times when you need to motivate yourself. Never lose sight of your long-term goals and your short-term objectives. There is nobody available here to pamper you, or to look after you, or to spoon-feed you with information, so you will need to find ways to encourage and appreciate yourself while you are studying. Make sure that you chart your study progress, so that you can be sure of your achievements and re-evaluate your goals and objectives regularly.
Self-assessment
Appleton Greene training programs are in all cases post-graduate programs. Consequently, you should already have obtained a business-related degree and be an experienced learner. You should therefore already be aware of your study strengths and weaknesses. For example, which time of the day are you at your most productive? Are you a lark or an owl? What study methods do you respond to the most? Are you a consistent learner? How do you discipline yourself? How do you ensure that you enjoy yourself while studying? It is important to understand yourself as a learner and so some self-assessment early on will be necessary if you are to apply yourself correctly. Perform a SWOT analysis on yourself as a student. List your internal strengths and weaknesses as a student and your external opportunities and threats. This will help you later on when you are creating a study plan. You can then incorporate features within your study plan that can ensure that you are playing to your strengths, while compensating for your weaknesses. You can also ensure that you make the most of your opportunities, while avoiding the potential threats to your success.
Accepting responsibility as a student
Training programs invariably require a significant investment, both in terms of what they cost and in the time that you need to contribute to study and the responsibility for successful completion of training programs rests entirely with the student. This is never more apparent than when a student is learning via distance-learning. Accepting responsibility as a student is an important step towards ensuring that you can successfully complete your training program. It is easy to instantly blame other people or factors when things go wrong. But the fact of the matter is that if a failure is your failure, then you have the power to do something about it, it is entirely in your own hands. If it is always someone else's failure, then you are powerless to do anything about it. All students study in entirely different ways, this is because we are all individuals and what is right for one student, is not necessarily right for another. In order to succeed, you will have to accept personal responsibility for finding a way to plan, implement and manage a personal study plan that works for you. If you do not succeed, you only have yourself to blame.
Planning
By far the most critical contribution to stress, is the feeling of not being in control. In the absence of planning we tend to be reactive and can stumble from pillar to post in the hope that things will turn out fine in the end. Invariably they don't! In order to be in control, we need to have firm ideas about how and when we want to do things. We also need to consider as many possible eventualities as we can, so that we are prepared for them when they happen. Prescriptive Change, is far easier to manage and control, than Emergent Change. The same is true with distance-learning. It is much easier and much more enjoyable, if you feel that you are in control and that things are going to plan. Even when things do go wrong, you are prepared for them and can act accordingly without any unnecessary stress. It is important therefore that you do take time to plan your studies properly.
Management
Once you have developed a clear study plan, it is of equal importance to ensure that you manage the implementation of it. Most of us usually enjoy planning, but it is usually during implementation when things go wrong. Targets are not met and we do not understand why. Sometimes we do not even know if targets are being met. It is not enough for us to conclude that the study plan just failed. If it is failing, you will need to understand what you can do about it. Similarly if your study plan is succeeding, it is still important to understand why, so that you can improve upon your success. You therefore need to have guidelines for self-assessment so that you can be consistent with performance improvement throughout the program. If you manage things correctly, then your performance should constantly improve throughout the program.
Study objectives & tasks
The first place to start is developing your program objectives. These should feature your reasons for undertaking the training program in order of priority. Keep them succinct and to the point in order to avoid confusion. Do not just write the first things that come into your head because they are likely to be too similar to each other. Make a list of possible departmental headings, such as: Customer Service; E-business; Finance; Globalization; Human Resources; Technology; Legal; Management; Marketing and Production. Then brainstorm for ideas by listing as many things that you want to achieve under each heading and later re-arrange these things in order of priority. Finally, select the top item from each department heading and choose these as your program objectives. Try and restrict yourself to five because it will enable you to focus clearly. It is likely that the other things that you listed will be achieved if each of the top objectives are achieved. If this does not prove to be the case, then simply work through the process again.
Study forecast
As a guide, the Appleton Greene Effective Coaching corporate training program should take 12-18 months to complete, depending upon your availability and current commitments. The reason why there is such a variance in time estimates is because every student is an individual, with differing productivity levels and different commitments. These differentiations are then exaggerated by the fact that this is a distance-learning program, which incorporates the practical integration of academic theory as an as a part of the training program. Consequently all of the project studies are real, which means that important decisions and compromises need to be made. You will want to get things right and will need to be patient with your expectations in order to ensure that they are. We would always recommend that you are prudent with your own task and time forecasts, but you still need to develop them and have a clear indication of what are realistic expectations in your case. With reference to your time planning: consider the time that you can realistically dedicate towards study with the program every week; calculate how long it should take you to complete the program, using the guidelines featured here; then break the program down into logical modules and allocate a suitable proportion of time to each of them, these will be your milestones; you can create a time plan by using a spreadsheet on your computer, or a personal organizer such as MS Outlook, you could also use a financial forecasting software; break your time forecasts down into manageable chunks of time, the more specific you can be, the more productive and accurate your time management will be; finally, use formulas where possible to do your time calculations for you, because this will help later on when your forecasts need to change in line with actual performance. With reference to your task planning: refer to your list of tasks that need to be undertaken in order to achieve your program objectives; with reference to your time plan, calculate when each task should be implemented; remember that you are not estimating when your objectives will be achieved, but when you will need to focus upon implementing the corresponding tasks; you also need to ensure that each task is implemented in conjunction with the associated training modules which are relevant; then break each single task down into a list of specific to do's, say approximately ten to do's for each task and enter these into your study plan; once again you could use MS Outlook to incorporate both your time and task planning and this could constitute your study plan; you could also use a project management software like MS Project. You should now have a clear and realistic forecast detailing when you can expect to be able to do something about undertaking the tasks to achieve your program objectives.
Performance management
It is one thing to develop your study forecast, it is quite another to monitor your progress. Ultimately it is less important whether you achieve your original study forecast and more important that you update it so that it constantly remains realistic in line with your performance. As you begin to work through the program, you will begin to have more of an idea about your own personal performance and productivity levels as a distance-learner. Once you have completed your first study module, you should re-evaluate your study forecast for both time and tasks, so that they reflect your actual performance level achieved. In order to achieve this you must first time yourself while training by using an alarm clock. Set the alarm for hourly intervals and make a note of how far you have come within that time. You can then make a note of your actual performance on your study plan and then compare your performance against your forecast. Then consider the reasons that have contributed towards your performance level, whether they are positive or negative and make a considered adjustment to your future forecasts as a result. Given time, you should start achieving your forecasts regularly.
With reference to time management: time yourself while you are studying and make a note of the actual time taken in your study plan; consider your successes with time-efficiency and the reasons for the success in each case and take this into consideration when reviewing future time planning; consider your failures with time-efficiency and the reasons for the failures in each case and take this into consideration when reviewing future time planning; re-evaluate your study forecast in relation to time planning for the remainder of your training program to ensure that you continue to be realistic about your time expectations. You need to be consistent with your time management, otherwise you will never complete your studies. This will either be because you are not contributing enough time to your studies, or you will become less efficient with the time that you do allocate to your studies. Remember, if you are not in control of your studies, they can just become yet another cause of stress for you.
With reference to your task management: time yourself while you are studying and make a note of the actual tasks that you have undertaken in your study plan; consider your successes with task-efficiency and the reasons for the success in each case; take this into consideration when reviewing future task planning; consider your failures with task-efficiency and the reasons for the failures in each case and take this into consideration when reviewing future task planning; re-evaluate your study forecast in relation to task planning for the remainder of your training program to ensure that you continue to be realistic about your task expectations. You need to be consistent with your task management, otherwise you will never know whether you are achieving your program objectives or not.
Keeping in touch
You will have access to qualified and experienced professors and tutors who are responsible for providing tutorial support for your particular training program. So don't be shy about letting them know how you are getting on. We keep electronic records of all tutorial support emails so that professors and tutors can review previous correspondence before considering an individual response. It also means that there is a record of all communications between you and your professors and tutors and this helps to avoid any unnecessary duplication, misunderstanding, or misinterpretation. If you have a problem relating to the program, share it with them via email. It is likely that they have come across the same problem before and are usually able to make helpful suggestions and steer you in the right direction. To learn more about when and how to use tutorial support, please refer to the Tutorial Support section of this student information guide. This will help you to ensure that you are making the most of tutorial support that is available to you and will ultimately contribute towards your success and enjoyment with your training program.
Work colleagues and family
You should certainly discuss your program study progress with your colleagues, friends and your family. Appleton Greene training programs are very practical. They require you to seek information from other people, to plan, develop and implement processes with other people and to achieve feedback from other people in relation to viability and productivity. You will therefore have plenty of opportunities to test your ideas and enlist the views of others. People tend to be sympathetic towards distance-learners, so don't bottle it all up in yourself. Get out there and share it! It is also likely that your family and colleagues are going to benefit from your labors with the program, so they are likely to be much more interested in being involved than you might think. Be bold about delegating work to those who might benefit themselves. This is a great way to achieve understanding and commitment from people who you may later rely upon for process implementation. Share your experiences with your friends and family.
Making it relevant
The key to successful learning is to make it relevant to your own individual circumstances. At all times you should be trying to make bridges between the content of the program and your own situation. Whether you achieve this through quiet reflection or through interactive discussion with your colleagues, client partners or your family, remember that it is the most important and rewarding aspect of translating your studies into real self-improvement. You should be clear about how you want the program to benefit you. This involves setting clear study objectives in relation to the content of the course in terms of understanding, concepts, completing research or reviewing activities and relating the content of the modules to your own situation. Your objectives may understandably change as you work through the program, in which case you should enter the revised objectives on your study plan so that you have a permanent reminder of what you are trying to achieve, when and why.
Distance-learning check-list
Prepare your study environment, your study tools and rules.
Undertake detailed self-assessment in terms of your ability as a learner.
Create a format for your study plan.
Consider your study objectives and tasks.
Create a study forecast.
Assess your study performance.
Re-evaluate your study forecast.
Be consistent when managing your study plan.
Use your Appleton Greene Certified Learning Provider (CLP) for tutorial support.
Make sure you keep in touch with those around you.

---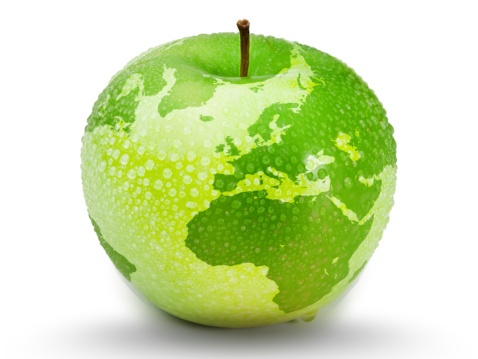 Tutorial Support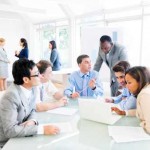 Programs
Appleton Greene uses standard and bespoke corporate training programs as vessels to transfer business process improvement knowledge into the heart of our clients' organizations. Each individual program focuses upon the implementation of a specific business process, which enables clients to easily quantify their return on investment. There are hundreds of established Appleton Greene corporate training products now available to clients within customer services, e-business, finance, globalization, human resources, information technology, legal, management, marketing and production. It does not matter whether a client's employees are located within one office, or an unlimited number of international offices, we can still bring them together to learn and implement specific business processes collectively. Our approach to global localization enables us to provide clients with a truly international service with that all important personal touch. Appleton Greene corporate training programs can be provided virtually or locally and they are all unique in that they individually focus upon a specific business function. They are implemented over a sustainable period of time and professional support is consistently provided by qualified learning providers and specialist consultants.
---
Support available
You will have a designated Certified Learning Provider (CLP) and an Accredited Consultant and we encourage you to communicate with them as much as possible. In all cases tutorial support is provided online because we can then keep a record of all communications to ensure that tutorial support remains consistent. You would also be forwarding your work to the tutorial support unit for evaluation and assessment. You will receive individual feedback on all of the work that you undertake on a one-to-one basis, together with specific recommendations for anything that may need to be changed in order to achieve a pass with merit or a pass with distinction and you then have as many opportunities as you may need to re-submit project studies until they meet with the required standard. Consequently the only reason that you should really fail (CLP) is if you do not do the work. It makes no difference to us whether a student takes 12 months or 18 months to complete the program, what matters is that in all cases the same quality standard will have been achieved.
---
Support Process
Please forward all of your future emails to the designated (CLP) Tutorial Support Unit email address that has been provided and please do not duplicate or copy your emails to other AGC email accounts as this will just cause unnecessary administration. Please note that emails are always answered as quickly as possible but you will need to allow a period of up to 20 business days for responses to general tutorial support emails during busy periods, because emails are answered strictly within the order in which they are received. You will also need to allow a period of up to 30 business days for the evaluation and assessment of project studies. This does not include weekends or public holidays. Please therefore kindly allow for this within your time planning. All communications are managed online via email because it enables tutorial service support managers to review other communications which have been received before responding and it ensures that there is a copy of all communications retained on file for future reference. All communications will be stored within your personal (CLP) study file here at Appleton Greene throughout your designated study period. If you need any assistance or clarification at any time, please do not hesitate to contact us by forwarding an email and remember that we are here to help. If you have any questions, please list and number your questions succinctly and you can then be sure of receiving specific answers to each and every query.
---
Time Management
It takes approximately 1 Year to complete the Effective Coaching corporate training program, incorporating 12 x 6-hour monthly workshops. Each student will also need to contribute approximately 4 hours per week over 1 Year of their personal time. Students can study from home or work at their own pace and are responsible for managing their own study plan. There are no formal examinations and students are evaluated and assessed based upon their project study submissions, together with the quality of their internal analysis and supporting documents. They can contribute more time towards study when they have the time to do so and can contribute less time when they are busy. All students tend to be in full time employment while studying and the Effective Coaching program is purposely designed to accommodate this, so there is plenty of flexibility in terms of time management. It makes no difference to us at Appleton Greene, whether individuals take 12-18 months to complete this program. What matters is that in all cases the same standard of quality will have been achieved with the standard and bespoke programs that have been developed.
---
Distance Learning Guide
The distance learning guide should be your first port of call when starting your training program. It will help you when you are planning how and when to study, how to create the right environment and how to establish the right frame of mind. If you can lay the foundations properly during the planning stage, then it will contribute to your enjoyment and productivity while training later. The guide helps to change your lifestyle in order to accommodate time for study and to cultivate good study habits. It helps you to chart your progress so that you can measure your performance and achieve your goals. It explains the tools that you will need for study and how to make them work. It also explains how to translate academic theory into practical reality. Spend some time now working through your distance learning guide and make sure that you have firm foundations in place so that you can make the most of your distance learning program. There is no requirement for you to attend training workshops or classes at Appleton Greene offices. The entire program is undertaken online, program course manuals and project studies are administered via the Appleton Greene web site and via email, so you are able to study at your own pace and in the comfort of your own home or office as long as you have a computer and access to the internet.
---
How To Study
The how to study guide provides students with a clear understanding of the Appleton Greene facilitation via distance learning training methods and enables students to obtain a clear overview of the training program content. It enables students to understand the step-by-step training methods used by Appleton Greene and how course manuals are integrated with project studies. It explains the research and development that is required and the need to provide evidence and references to support your statements. It also enables students to understand precisely what will be required of them in order to achieve a pass with merit and a pass with distinction for individual project studies and provides useful guidance on how to be innovative and creative when developing your Unique Program Proposition (UPP).
---
Tutorial Support
Tutorial support for the Appleton Greene Effective Coaching corporate training program is provided online either through the Appleton Greene Client Support Portal (CSP), or via email. All tutorial support requests are facilitated by a designated Program Administration Manager (PAM). They are responsible for deciding which professor or tutor is the most appropriate option relating to the support required and then the tutorial support request is forwarded onto them. Once the professor or tutor has completed the tutorial support request and answered any questions that have been asked, this communication is then returned to the student via email by the designated Program Administration Manager (PAM). This enables all tutorial support, between students, professors and tutors, to be facilitated by the designated Program Administration Manager (PAM) efficiently and securely through the email account. You will therefore need to allow a period of up to 20 business days for responses to general support queries and up to 30 business days for the evaluation and assessment of project studies, because all tutorial support requests are answered strictly within the order in which they are received. This does not include weekends or public holidays. Consequently you need to put some thought into the management of your tutorial support procedure in order to ensure that your study plan is feasible and to obtain the maximum possible benefit from tutorial support during your period of study. Please retain copies of your tutorial support emails for future reference. Please ensure that ALL of your tutorial support emails are set out using the format as suggested within your guide to tutorial support. Your tutorial support emails need to be referenced clearly to the specific part of the course manual or project study which you are working on at any given time. You also need to list and number any questions that you would like to ask, up to a maximum of five questions within each tutorial support email. Remember the more specific you can be with your questions the more specific your answers will be too and this will help you to avoid any unnecessary misunderstanding, misinterpretation, or duplication. The guide to tutorial support is intended to help you to understand how and when to use support in order to ensure that you get the most out of your training program. Appleton Greene training programs are designed to enable you to do things for yourself. They provide you with a structure or a framework and we use tutorial support to facilitate students while they practically implement what they learn. In other words, we are enabling students to do things for themselves. The benefits of distance learning via facilitation are considerable and are much more sustainable in the long-term than traditional short-term knowledge sharing programs. Consequently you should learn how and when to use tutorial support so that you can maximize the benefits from your learning experience with Appleton Greene. This guide describes the purpose of each training function and how to use them and how to use tutorial support in relation to each aspect of the training program. It also provides useful tips and guidance with regard to best practice.
---
Tutorial Support Tips
Students are often unsure about how and when to use tutorial support with Appleton Greene. This Tip List will help you to understand more about how to achieve the most from using tutorial support. Refer to it regularly to ensure that you are continuing to use the service properly. Tutorial support is critical to the success of your training experience, but it is important to understand when and how to use it in order to maximize the benefit that you receive. It is no coincidence that those students who succeed are those that learn how to be positive, proactive and productive when using tutorial support.
Be positive and friendly with your tutorial support emails
Remember that if you forward an email to the tutorial support unit, you are dealing with real people. "Do unto others as you would expect others to do unto you". If you are positive, complimentary and generally friendly in your emails, you will generate a similar response in return. This will be more enjoyable, productive and rewarding for you in the long-term.
Think about the impression that you want to create
Every time that you communicate, you create an impression, which can be either positive or negative, so put some thought into the impression that you want to create. Remember that copies of all tutorial support emails are stored electronically and tutors will always refer to prior correspondence before responding to any current emails. Over a period of time, a general opinion will be arrived at in relation to your character, attitude and ability. Try to manage your own frustrations, mood swings and temperament professionally, without involving the tutorial support team. Demonstrating frustration or a lack of patience is a weakness and will be interpreted as such. The good thing about communicating in writing, is that you will have the time to consider your content carefully, you can review it and proof-read it before sending your email to Appleton Greene and this should help you to communicate more professionally, consistently and to avoid any unnecessary knee-jerk reactions to individual situations as and when they may arise. Please also remember that the CLP Tutorial Support Unit will not just be responsible for evaluating and assessing the quality of your work, they will also be responsible for providing recommendations to other learning providers and to client contacts within the Appleton Greene global client network, so do be in control of your own emotions and try to create a good impression.
Remember that quality is preferred to quantity
Please remember that when you send an email to the tutorial support team, you are not using Twitter or Text Messaging. Try not to forward an email every time that you have a thought. This will not prove to be productive either for you or for the tutorial support team. Take time to prepare your communications properly, as if you were writing a professional letter to a business colleague and make a list of queries that you are likely to have and then incorporate them within one email, say once every month, so that the tutorial support team can understand more about context, application and your methodology for study. Get yourself into a consistent routine with your tutorial support requests and use the tutorial support template provided with ALL of your emails. The (CLP) Tutorial Support Unit will not spoon-feed you with information. They need to be able to evaluate and assess your tutorial support requests carefully and professionally.
Be specific about your questions in order to receive specific answers
Try not to write essays by thinking as you are writing tutorial support emails. The tutorial support unit can be unclear about what in fact you are asking, or what you are looking to achieve. Be specific about asking questions that you want answers to. Number your questions. You will then receive specific answers to each and every question. This is the main purpose of tutorial support via email.
Keep a record of your tutorial support emails
It is important that you keep a record of all tutorial support emails that are forwarded to you. You can then refer to them when necessary and it avoids any unnecessary duplication, misunderstanding, or misinterpretation.
---
Individual training workshops or telephone support
Please be advised that Appleton Greene does not provide separate or individual tutorial support meetings, workshops, or provide telephone support for individual students. Appleton Greene is an equal opportunities learning and service provider and we are therefore understandably bound to treat all students equally. We cannot therefore broker special financial or study arrangements with individual students regardless of the circumstances. All tutorial support is provided online and this enables Appleton Greene to keep a record of all communications between students, professors and tutors on file for future reference, in accordance with our quality management procedure and your terms and conditions of enrolment. All tutorial support is provided online via email because it enables us to have time to consider support content carefully, it ensures that you receive a considered and detailed response to your queries. You can number questions that you would like to ask, which relate to things that you do not understand or where clarification may be required. You can then be sure of receiving specific answers to each individual query. You will also then have a record of these communications and of all tutorial support, which has been provided to you. This makes tutorial support administration more productive by avoiding any unnecessary duplication, misunderstanding, or misinterpretation.
---
Tutorial Support Email Format
You should use this tutorial support format if you need to request clarification or assistance while studying with your training program. Please note that ALL of your tutorial support request emails should use the same format. You should therefore set up a standard email template, which you can then use as and when you need to. Emails that are forwarded to Appleton Greene, which do not use the following format, may be rejected and returned to you by the (CLP) Program Administration Manager. A detailed response will then be forwarded to you via email usually within 20 business days of receipt for general support queries and 30 business days for the evaluation and assessment of project studies. This does not include weekends or public holidays. Your tutorial support request, together with the corresponding TSU reply, will then be saved and stored within your electronic TSU file at Appleton Greene for future reference.
Subject line of your email
Please insert: Appleton Greene (CLP) Tutorial Support Request: (Your Full Name) (Date), within the subject line of your email.
Main body of your email
Please insert:
1. Appleton Greene Certified Learning Provider (CLP) Tutorial Support Request
2. Your Full Name
3. Date of TS request
4. Preferred email address
5. Backup email address
6. Course manual page name or number (reference)
7. Project study page name or number (reference)
Subject of enquiry
Please insert a maximum of 50 words (please be succinct)
Briefly outline the subject matter of your inquiry, or what your questions relate to.
Question 1
Maximum of 50 words (please be succinct)
Maximum of 50 words (please be succinct)
Question 3
Maximum of 50 words (please be succinct)
Question 4
Maximum of 50 words (please be succinct)
Question 5
Maximum of 50 words (please be succinct)
Please note that a maximum of 5 questions is permitted with each individual tutorial support request email.
---
Procedure
* List the questions that you want to ask first, then re-arrange them in order of priority. Make sure that you reference them, where necessary, to the course manuals or project studies.
* Make sure that you are specific about your questions and number them. Try to plan the content within your emails to make sure that it is relevant.
* Make sure that your tutorial support emails are set out correctly, using the Tutorial Support Email Format provided here.
* Save a copy of your email and incorporate the date sent after the subject title. Keep your tutorial support emails within the same file and in date order for easy reference.
* Allow up to 20 business days for a response to general tutorial support emails and up to 30 business days for the evaluation and assessment of project studies, because detailed individual responses will be made in all cases and tutorial support emails are answered strictly within the order in which they are received.
* Emails can and do get lost. So if you have not received a reply within the appropriate time, forward another copy or a reminder to the tutorial support unit to be sure that it has been received but do not forward reminders unless the appropriate time has elapsed.
* When you receive a reply, save it immediately featuring the date of receipt after the subject heading for easy reference. In most cases the tutorial support unit replies to your questions individually, so you will have a record of the questions that you asked as well as the answers offered. With project studies however, separate emails are usually forwarded by the tutorial support unit, so do keep a record of your own original emails as well.
* Remember to be positive and friendly in your emails. You are dealing with real people who will respond to the same things that you respond to.
* Try not to repeat questions that have already been asked in previous emails. If this happens the tutorial support unit will probably just refer you to the appropriate answers that have already been provided within previous emails.
* If you lose your tutorial support email records you can write to Appleton Greene to receive a copy of your tutorial support file, but a separate administration charge may be levied for this service.
---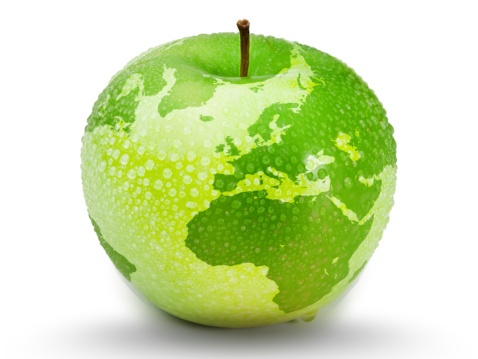 How To Study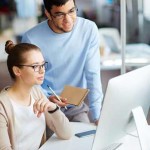 Your Certified Learning Provider (CLP) and Accredited Consultant can help you to plan a task list for getting started so that you can be clear about your direction and your priorities in relation to your training program. It is also a good way to introduce yourself to the tutorial support team.
Planning your study environment
Your study conditions are of great importance and will have a direct effect on how much you enjoy your training program. Consider how much space you will have, whether it is comfortable and private and whether you are likely to be disturbed. The study tools and facilities at your disposal are also important to the success of your distance-learning experience. Your tutorial support unit can help with useful tips and guidance, regardless of your starting position. It is important to get this right before you start working on your training program.
Planning your program objectives
It is important that you have a clear list of study objectives, in order of priority, before you start working on your training program. Your tutorial support unit can offer assistance here to ensure that your study objectives have been afforded due consideration and priority.
Planning how and when to study
Distance-learners are freed from the necessity of attending regular classes, since they can study in their own way, at their own pace and for their own purposes. This approach is designed to let you study efficiently away from the traditional classroom environment. It is important however, that you plan how and when to study, so that you are making the most of your natural attributes, strengths and opportunities. Your tutorial support unit can offer assistance and useful tips to ensure that you are playing to your strengths.
Planning your study tasks
You should have a clear understanding of the study tasks that you should be undertaking and the priority associated with each task. These tasks should also be integrated with your program objectives. The distance learning guide and the guide to tutorial support for students should help you here, but if you need any clarification or assistance, please contact your tutorial support unit.
Planning your time
You will need to allocate specific times during your calendar when you intend to study if you are to have a realistic chance of completing your program on time. You are responsible for planning and managing your own study time, so it is important that you are successful with this. Your tutorial support unit can help you with this if your time plan is not working.
Keeping in touch
Consistency is the key here. If you communicate too frequently in short bursts, or too infrequently with no pattern, then your management ability with your studies will be questioned, both by you and by your tutorial support unit. It is obvious when a student is in control and when one is not and this will depend how able you are at sticking with your study plan. Inconsistency invariably leads to in-completion.
Charting your progress
Your tutorial support team can help you to chart your own study progress. Refer to your distance learning guide for further details.
Making it work
To succeed, all that you will need to do is apply yourself to undertaking your training program and interpreting it correctly. Success or failure lies in your hands and your hands alone, so be sure that you have a strategy for making it work. Your Certified Learning Provider (CLP) and Accredited Consultant can guide you through the process of program planning, development and implementation.
Reading methods
Interpretation is often unique to the individual but it can be improved and even quantified by implementing consistent interpretation methods. Interpretation can be affected by outside interference such as family members, TV, or the Internet, or simply by other thoughts which are demanding priority in our minds. One thing that can improve our productivity is using recognized reading methods. This helps us to focus and to be more structured when reading information for reasons of importance, rather than relaxation.
Speed reading
When reading through course manuals for the first time, subconsciously set your reading speed to be just fast enough that you cannot dwell on individual words or tables. With practice, you should be able to read an A4 sheet of paper in one minute. You will not achieve much in the way of a detailed understanding, but your brain will retain a useful overview. This overview will be important later on and will enable you to keep individual issues in perspective with a more generic picture because speed reading appeals to the memory part of the brain. Do not worry about what you do or do not remember at this stage.
Content reading
Once you have speed read everything, you can then start work in earnest. You now need to read a particular section of your course manual thoroughly, by making detailed notes while you read. This process is called Content Reading and it will help to consolidate your understanding and interpretation of the information that has been provided.
Making structured notes on the course manuals
When you are content reading, you should be making detailed notes, which are both structured and informative. Make these notes in a MS Word document on your computer, because you can then amend and update these as and when you deem it to be necessary. List your notes under three headings: 1. Interpretation – 2. Questions – 3. Tasks. The purpose of the 1st section is to clarify your interpretation by writing it down. The purpose of the 2nd section is to list any questions that the issue raises for you. The purpose of the 3rd section is to list any tasks that you should undertake as a result. Anyone who has graduated with a business-related degree should already be familiar with this process.
Organizing structured notes separately
You should then transfer your notes to a separate study notebook, preferably one that enables easy referencing, such as a MS Word Document, a MS Excel Spreadsheet, a MS Access Database, or a personal organizer on your cell phone. Transferring your notes allows you to have the opportunity of cross-checking and verifying them, which assists considerably with understanding and interpretation. You will also find that the better you are at doing this, the more chance you will have of ensuring that you achieve your study objectives.
Question your understanding
Do challenge your understanding. Explain things to yourself in your own words by writing things down.
Clarifying your understanding
If you are at all unsure, forward an email to your tutorial support unit and they will help to clarify your understanding.
Question your interpretation
Do challenge your interpretation. Qualify your interpretation by writing it down.
Clarifying your interpretation
If you are at all unsure, forward an email to your tutorial support unit and they will help to clarify your interpretation.
---
Qualification Requirements
The student will need to successfully complete the project study and all of the exercises relating to the Effective Coaching corporate training program, achieving a pass with merit or distinction in each case, in order to qualify as an Accredited Effective Coaching Specialist (AECS). All monthly workshops need to be tried and tested within your company. These project studies can be completed in your own time and at your own pace and in the comfort of your own home or office. There are no formal examinations, assessment is based upon the successful completion of the project studies. They are called project studies because, unlike case studies, these projects are not theoretical, they incorporate real program processes that need to be properly researched and developed. The project studies assist us in measuring your understanding and interpretation of the training program and enable us to assess qualification merits. All of the project studies are based entirely upon the content within the training program and they enable you to integrate what you have learnt into your corporate training practice.
Effective Coaching – Grading Contribution
Project Study – Grading Contribution
Customer Service – 10%
E-business – 05%
Finance – 10%
Globalization – 10%
Human Resources – 10%
Information Technology – 10%
Legal – 05%
Management – 10%
Marketing – 10%
Production – 10%
Education – 05%
Logistics – 05%
TOTAL GRADING – 100%
Qualification grades
A mark of 90% = Pass with Distinction.
A mark of 75% = Pass with Merit.
A mark of less than 75% = Fail.
If you fail to achieve a mark of 75% with a project study, you will receive detailed feedback from the Certified Learning Provider (CLP) and/or Accredited Consultant, together with a list of tasks which you will need to complete, in order to ensure that your project study meets with the minimum quality standard that is required by Appleton Greene. You can then re-submit your project study for further evaluation and assessment. Indeed you can re-submit as many drafts of your project studies as you need to, until such a time as they eventually meet with the required standard by Appleton Greene, so you need not worry about this, it is all part of the learning process.
When marking project studies, Appleton Greene is looking for sufficient evidence of the following:
Pass with merit
A satisfactory level of program understanding
A satisfactory level of program interpretation
A satisfactory level of project study content presentation
A satisfactory level of Unique Program Proposition (UPP) quality
A satisfactory level of the practical integration of academic theory
Pass with distinction
An exceptional level of program understanding
An exceptional level of program interpretation
An exceptional level of project study content presentation
An exceptional level of Unique Program Proposition (UPP) quality
An exceptional level of the practical integration of academic theory
---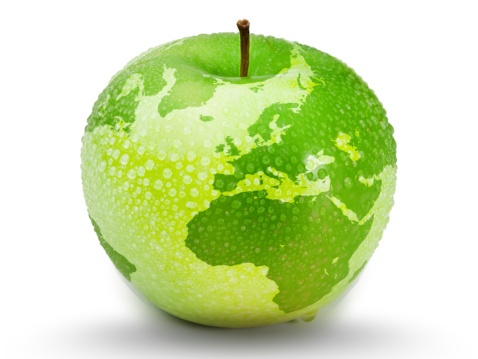 Preliminary Analysis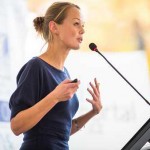 Chapter 1: Process Focus
• Quote on problem solving taken from Chris Rock "Your brain at work", page 206
• Harvard Business Review article "How to Make Your One-on-Ones with Employees More Productive" from Rebecca Knight.
Publishes online and accessed at www.hbr.org on March 8th 2022
• Sources for further reading:
On the deductive approach:
"Bulletproof Problem Solving: The One Skill That Changes Everything", by Charles Conn and Robert Mc. Lean
---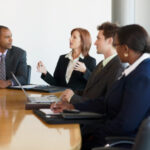 Chapter 2: Coaching Benefits
• Quotes from Daniel Goleman taken from "Emotional Intelligence", pages 169 to 171
• Quote taken from John Kounios and Mark Beeman from "The Cognitive Neuroscience of Insight", Article in Annual Review of Psychology · January 2014
• Sources for further reading:
Encounters with Steve de Shazer and Insoo Kim Berg, edited by M. Vogt, F. Wolf, P. Sundman and H. N. Dreesen
Originally published in German as Begegnungen mit Steve de Shazer und Insoo Kim Berg (Verlag Modernes Lernen, 2012)
---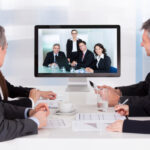 Chapter 3: Two Brains
• First quote taken from Drew Western (2006) from a paper called "Confirmation Bias", presented at the 2006 Annual Conference of the Society for Personality and Social Psychology
• Quote from Karl Deisseroth in "Projections", page 11
• Quote from Daniel J. Siegel from "Mindsight", page 85
• Examples taken from Daniel Kahnemann in his book "Thinking fast & slow", pages 33-35
Sources for further reading:
"Thinking fast, Thinking slow", by Daniel Kahneman (978-0374275631)
---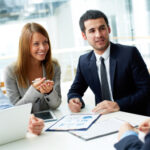 Chapter 4: Emotional Intelligence
• The four-branch model has been described by Mayer, J. D., & Salovey, P. (1997) in "What is emotional intelligence?"
In P. Salovey & D. J. Sluyter (Eds.), Emotional development and emotional intelligence: Educational implications (pp. 3–34). New York, NY: Basic.
• Sources for further reading:
"Emotional Intelligence: Why it can matter more than IQ", by Daniel Goleman (978-0553383713)
"Emotional intelligence and its relationship to workplace performance outcomes of leadership effectiveness", by D. Rosete and J. Ciarrochi in Leadership & Organization Development Journal, July 2005
---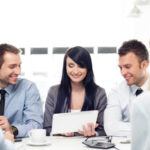 Chapter 5: Support & Alliance
• Quote from David Noer "Behaviorally Based Coaching: A Cross-Cultural Case Study", page 21, from "The International Journals of Coaching in Organizations", 2005
• Bordin, E. S. (1994). Theory and research on the therapeutic working alliance: New directions. In A. O. Horvath & L. S. Greenberg (Eds.), The working alliance: Theory, research, and practice (pp. 13–37). John Wiley & Sons.
• Sources for further reading:
"The Working Alliance: Theory, Research, and Practice, by Adam O. Horvath, 1994
---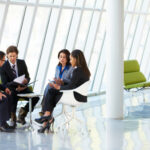 Chapter 6: Coaching Awareness
• I have taken the concept of awareness as a wheel from Daniel J. Siegel in his book "Mindsight", page 88
• Quote from Tasha Eurich in an article called "What self-awareness really is"
(accessed online at www.hbr.org on January 19th 2022)
• Sources for further reading:
"Mindsight: The New Science of Personal Transformation", by Daniel J. Siegel
---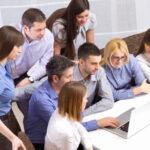 Chapter 7: Problem understanding
• Quote from Christ Rock "Your brain at work" page 211
• Sources for further reading:
"Noise: A Flaw in Human Judgment", by D. Kahneman, O. Sibony and C.R. Sunstein, 2021
---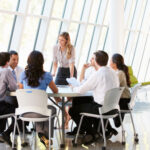 Chapter 8: Goal orientation
• Quote based on text from D.O. Hebb in The Organization of Behavior. A Neuropsychological Theory, 1949
As Hebb wrote in the book: "When an axon of cell A is near enough to excite cell B and repeatedly or persistently takes part in firing it, some growth process or metabolic change takes place in one or both cells such that A's efficiency, as one of the cells firing B, is increased."
This is often paraphrased as "Neurons that fire together wire together."
It is commonly referred to as Hebb's Law.
Explanation taken from:
www.historyofinformation.com
(accessed March 13th 2022)
• On how fairness is perceived in the brain: D. Rock "Your brain at work", page 174 (Fairness can be more rewarding than money)
• On how Goal setting works in System 2 take a look at
Miyake, A., & Friedman, N. P. (2012). The Nature and Organization of Individual Differences in Executive Functions: Four General Conclusions. Current Directions in Psychological Science, 21, 8-14.
• Sources for further reading:
"Your brain at Work", by C. Rock
---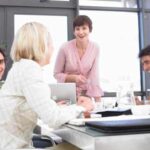 Chapter 9: Resource Activation
Rizzolatti G, Fadiga L, Fogassi L, Gallese V.
1996a. Premotor cortex and the recognition
of motor actions. Cogn. Brain Res. 3:131–
41
• The paper that first reported on what has been labeled "mirror neurons" by Rizzolatti G, Fadiga L, Fogassi L, Gallese V. 1996a. Premotor cortex and the recognition of motor actions. Cogn. Brain Res. 3:131– 41
• Case study named "Bring your dog and baby to work" taken from Frederic Laloux's book Reinventing Organizations, page 93
• Sources for further reading:
"Positive Psychology: The Scientific and Practical Explorations of Human Strengths", by S. J. Lopez, J.T. Pedrotti, C.R. Snyder
---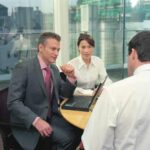 Chapter 10: System Dialog
• Quote taken from Richard E. Boyatzis and Anthony I. Jack in "The Neuroscience of Coaching", Consulting, Psychology Journal: Practice and Research 2018, Vol. 70, No. 1, page 16
• Quote taken from Elliot T. Berkman in "The Neuroscience of Goals and Behavior Change", Consult Psychol J. 2018 Mar; 70(1): 28–44., part "What is the nature of executive function"
• Case Study created based on the paper "Extraneous factors in judicial decisions"
by S. Danziger, J. Levav and L. Avnaim-Pesso, April 2011 in "Proceedings of the National Academy of Science 108 (17)
Sources for further reading:
"Aware: The Science and Practice of Presence–The Groundbreaking Meditation Practice", by D. J. Siegel
---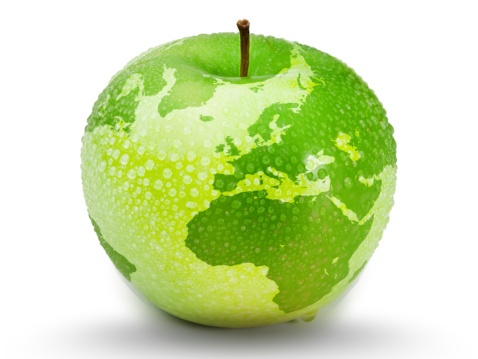 Course Manuals 1-12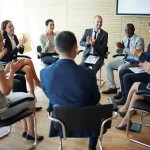 Course Manual 1: Process Focus
While effective Coaching can be implemented without a process, it can be more useful for leaders in an organizational setting to implement it as an integral part of their problem-solving processes.
A typical problem-solving process consists of a set of steps and I use the six-step EFFECT process as described below. If you have a company or department specific problem-solving process in place, please go ahead and take it as a basis. Regardless of the specific process details and weather there are six or more steps in your process, all problem-solving processes can be broken down into four distinct phases:
1. Problem phase
2. Solution phase
3. Decision phase
4. Implementation phase

While this process looks short on paper or screen, it can – depending on the exact problem – take up weeks, month or years from start to finish. It can also involve several teams, departments or organizations.
What you will get to experience in this Workshop is that the different coaching techniques and methods that you are about to learn and practice will enable you significantly improve how smooth the process takes place. The only prerequisite is that that your problem-solving process involves human interactions. If it would be a purely automated process without any human touchpoints from problem exploration to implementation, then Coaching would not be relevant.
Let's take a look at:
a. The typical set up of the different phases in organizations
b. An effective Coaching view on each phase
1. Problem phase
a. The problem phase includes all steps that focus on defining the challenge at hand.
It many cases this includes a thorough analysis of facts and figures that describe the current situation and an ideal state or ideal outcome.
b. From a Coaching perspective, it is crucial to identify the human aspect with regards to the different (organizational) challenges. With the use of a "Challenge Map" you will be asked to collect all current problems/challenges. It's important to note that in a Coaching setting we are not looking for objectively measurable problems, but for how intense/challenging a problem is perceived by the Coachee.
2. Solution phase
a. The solution phase focuses on potential solutions that solve the presented problem. This usually includes an assessment rating each solution in terms of potential outcomes.
b. From a Coaching perspective, the key element in this phase is to let the solution be the result of the Coachee's though process.
3. Decision phase
a. The decision phase can range in terms of time needed from a few seconds to many months or years. In its most common form, a number of solutions are presented to a decision maker – the decision maker could be an individual or a group of people depending on the exact organizational setting.
b. From a Coaching perspective, the Coachee owns not only the solution but also the decision. There is no delegation of decisions in Coaching.
4. Implementation phase
a. Following a decision, an implementation team will be called into action. Depending on the scope of the task, an implementation team can range from an individual to a large team across departments or across organizations.
b. From a Coaching perspective, it is always the Coachee who is responsible for following-up on the chosen solution and next steps.
Unfortunately, I have seen and still see many teams, departments and entire organizations who run through their various problem-solving processes without any elements of Coaching.
At best, the process is neatly summarized in an easy to grasp way, e.g., with the SCQA model:
– Situation: Where are we today
– Complication: What's the pain point that makes us work on the topic
– Question: What is the key question that we have to ask ourselves
– Answer: What is the solution to the key question
Despite several human touchpoints along the process, the human aspects such as emotions and feelings are left out entirely for the sake of "objectivity" and purely data driven problem solving. Or emotions are simply ignored because it's not seen as relevant for the discussion or the problem-solving process in general.
And while both objectivity and data driven approaches are highly important for many business problems, this way of thinking often leads to a situation where leaders and teams neglect the emotional and mental aspects when they matter most. Such as moments of strong disagreement in teams, business related or interpersonal conflicts and struggles for direction and priorities.
I often times hear from business leaders that their teams are not (yet) skilled enough or need more training to cope with the challenges they face, when in fact they have had numerous hours of training and skill development. Instead, the reason why these people are not performing at their best is down to motivational, emotional or mental root causes.
"The deductive approach to problem solving works in many domains of life, such as finding out why your car has overheated or your software malfunctioned. Cars and software are linear systems. Problems at work, like cooperation and people generally, are often complex and dynamic"
Chris Rock in "Your brain at work"
Once leadership teams recognize the importance of working directly with these human aspects, a great opportunity for growth arises.
Growth that applies to the personal level of those involved and to the level of the organization in terms of improved business results through better processes.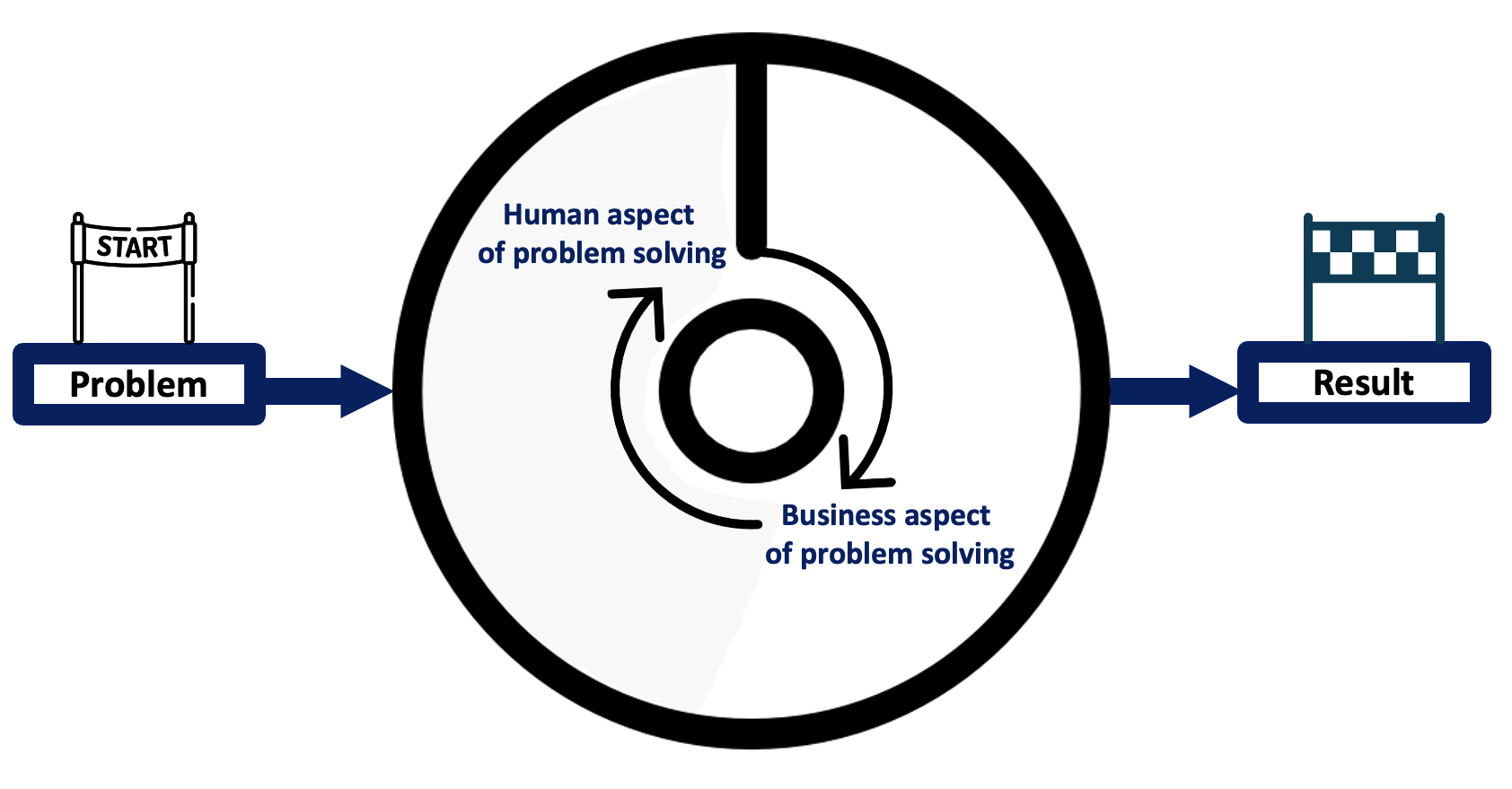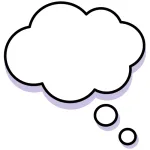 Food for thought: How to improve your One-on-Ones with employees
In a Harvard Business Review article from 2016, author Rebecca Knight took a look at different ways how leaders can improve their regular one-on-one meetings with their direct reports. Here are the tips from her article and how these tips related to effective Coaching:
• Block regular time in your schedule
Whether you include elements of Coaching in your one-on-ones with direct reports or not, continuity helps to establish the relationship. And for effective Coaching to work a strong relationship is key (see chapter on Coaching Alliance for details)
• Prepare discussion points
The more you as a leader want to be in control of the topics to discuss, the more it makes sense for you to prepare the discussion points in advance.
The more you plan to follow a Coaching perspective, the less you need them.
What you need in both cases is a strong set of questions to ask your direct reports.
For Coaching, the key question that you will use in almost every Coaching process is the following:
"What is currently challenging you the most?" or put differently:
"What's on your mind at the moment with regards to your work/role/project etc.?"
• Be fully present
This tip is easy to understand on paper, yet it's very difficult during hectic business days. It also applies to effective Coaching and it is better not to coach in situations when our thoughts are somewhere else and only coach when you have time and energy that you are willing to spare.
• Start positive
This tip relates to the suggestion to start the one-on-one meeting by sharing a Win to create positive energy.
For effective Coaching, you can start by sharing a win as well, but it's not a clear recommendation. Rather, the initial mood of the Coaching depends on your Coachees key topic. If this topic is related to anger, frustration or a conflict, sharing a win will probably not be enough to create positive energy. Fortunately, one way that works well in practice and that has been recognized by science as well is positive psychology. At a later stage in today's Workshop, we will look at activating resources as one crucial success factor to create successful Coachings.
• Problem-solve
As the author of the article puts it, "One-on-one meetings are good venues to take on big strategic questions and problem solve."
From an effective Coaching point of view, this recommendation holds true. In many Coachings, big questions have been successfully tackled and problem solved.
It's however important to stress that a Coach should not put a high amount of pressure on the Coachee with regards to expected results. Once (too much) pressure is applied, the Coaching breaks down and becomes a different type of conversation.
• Ask questions about career plans
In the article the author mentions that "although you should prioritize pressing issues and those of strategic importance, don't neglect the personal. One-on-ones can be a good opportunity to help your team members be more thoughtful about their careers and lives."
From an effective Coaching perspective, you can change the wording of the sentence to turn it into:
"Although you should prioritize pressing issues (of the Coachee) and those of personal importance, don't neglect the strategic ones."
Changing the order of the sentence is a neat example of a perspective change, which is regarded as a popular technique used in Coaching to change the flow of thoughts.
And while career plans will most likely not be a key topic in most Coaching conversations, they can become relevant ones in a while and you will learn how to approach them from an effective Coaching perspective.
• Express gratitude
The author of the Harvard Business article recommends to "close the meeting as you began it — with positivity."
This recommendation cannot be fully transferred into an effective Coaching approach to one-on-one meetings. That's because in effective Coaching we want to work with the feeling and emotions that are present in the room. If gratitude is felt, it's best shared. By sharing it, a positive effect for both sender and receiver can be expected. However, you would not be an effective Coach if you express gratitude simply because you are applying a technique at the end of a meeting. If instead of feeling grateful, you feel tired or exhausted after a meeting, you could either chose to not mention it or use that feeling.
Completing this training program will not only help you in your one-on-one meetings, but for all human touchpoints that matter in the workplace.
From the point of view of the organization, this training program enables the organization to improve its problem-solving capabilities.
By implementing an effective Coaching process that focuses on the human aspect, you will step by step start to build a more effective organization.
In this first workshop we look at how Coaching is effective and which benefits are associated with effective Coaching.
In the upcoming Workshops we gradually add know-how and techniques for you to apply effective Coaching in your organization and teams. By doing so you can step-by-step build elements of effective Coaching into every problem-solving activity that involves human touchpoints.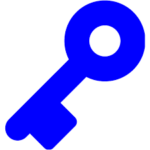 Key Take Away: Effective Coaching focuses primarily on the human side of problem solving, not the business side of problem solving.
---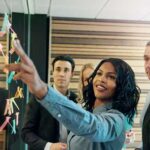 Course Manual 2: Coaching Benefits
"The destructive effects of miserable morale, intimated workers, or arrogant bosses – or any of the other permutations of emotional deficiencies in the workplace – can go largely unnoticed by those outside the immediate scene. But the costs can be read in signs such as decreased productivity, an increase in missed deadlines, mistakes and mishaps, and an exodus of employees to more congenial settings. There is, inevitably, a cost to the bottom line from low levels of emotional intelligence on the job."
Daniel Goleman in Emotional Intelligence
As the term "Coach" is not protected as is Architect or Lawyer and because there is no aligned educational path to mastering the various Coaching skills that exist, it is important to clearly describe the way Coaching is understood and presented in this training program.
Our context are business challenges that can create both inner or interpersonal challenges for those who are involved in them, including ourselves.
Without a perceived inner or interpersonal problem or challenge, people would not care to deal with Coaching in the first place. Thus, when there are no such challenges present, we will refrain from using many of the Coaching skills that you will learn in this training program.
A key principle throughout the entire training program regarding the use of Coaching is: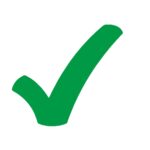 Key Principle: We will use Coaching as a key enabler for effective human to human interactions in a problem-solving process
Implementing effective Coaching as an integral part of every problem-solving process would not have been possible just a few decades ago, because the business environment and corporate cultures would not have allowed it to flourish in most organizational settings.
Performance was regarded as important as it is today, but the way how to ensure performance levels of employees are and remain high was based on a command and control-based viewpoint in many organizations.
Fortunately, things have changed for the better and leadership teams today can be more proactive in handling the human aspect in their day-to-day work. Doing so provides you with two main benefits that are each connected to your own effectiveness:
1. By solving inner and interpersonal problems and conflicts, you can free up time and space for yourself and your team to (re)focus on the business side of the problem.
2. By creating an honest, trust-based and enjoyable working environment for yourself and your team, you promote a "Coaching spirit" that positively effects how people in your organization treat each other and that leads to better long term business results.
It's important for you to understand that Coaching is not a "Checklist instruction" type of activity, even though it can be wise to learn some techniques in this way. That's because a tool or technique that might work very well with one person can be strongly neglected by another person. This leads to a second key principle throughout this training program: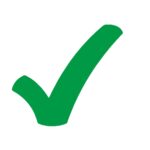 Key Principle: For Coaching to be effective, the relationship is always more important than the tools
With a great relationship as a foundation (we will take closer look at this in the chapter Support & Alliance), a successful Coaching will affect a client on one or more of the following three levels: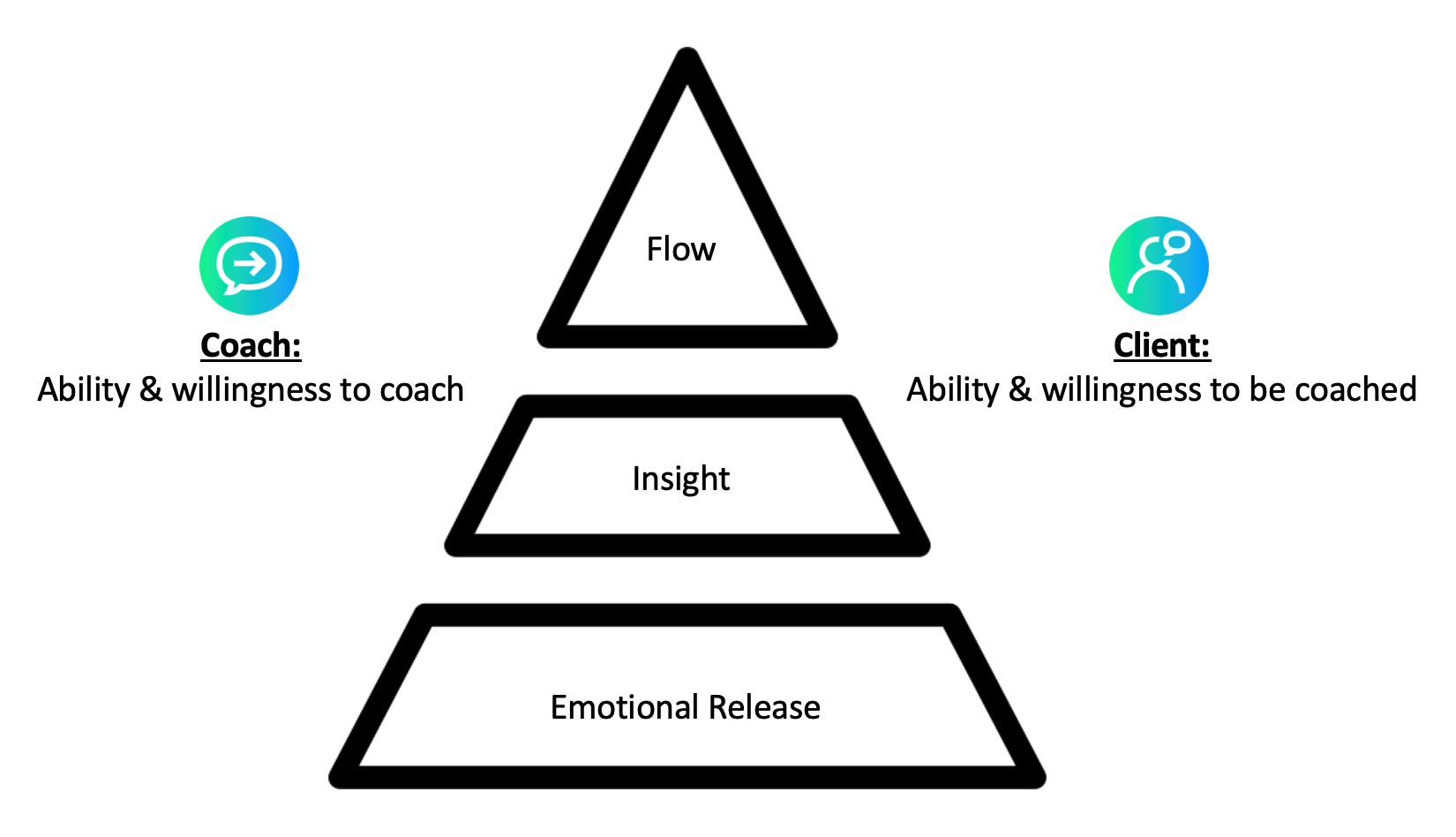 Let us take a look at the benefits behind each element to enhance our understanding.
1. Emotional release:
A benefit that many clients seek out when booking a Coaching is connected to an emotional release. A client might be stressed, frustrated, anxious or sad. Helping the person to release the unpleasant emotion or emotional state is one of the first "successes" that a Coaching can achieve.
Key elements that need to be addressed to be effective are:
– How intensive is the "emotional pain"?
– Is it the client's own topic that causes the emotion or is it someone else's topic?
– Is it a situational topic (e.g., when I see X, I feel y) or an overarching topic (I always feel y about myself)?
Working on an emotional release can be relatively easy to very difficult depending on the exact circumstances.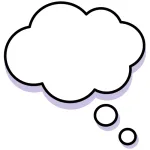 Food for thought: Emotional release in a Coaching
An effective way to measure the quality of emotional release is to let the Coachee rate the emotional intensity related to the core problem on a numerical scale.
In a one-to-one Coaching a woman in her early 30s admitted that she was afraid to fail an important final exam to become an approved physician. She was quite confident that she knew all she had to know to pass the exam, but nevertheless she had already failed it one time in the past.
The problem she described is a very common one – there is clarity of what to do and how to do it and at the same time there is an emotional constraint that prevents achievement.
In the Coaching we first concentrated on finding the emotionally stressing situation – this was clearly the moment in the oral exam when she had to answer questions from the professors.
Instead of directly jumping into solutions – which happens, even in Coachings – such a problem description calls for a focus on the raw emotions inside the Coachee/client/team member.
When I asked her to rate the emotion – which in this case was fear – on a scale from -10 (worst fear), 0 (neutral feeling) to 10 (opposite of fear) she rated it as -9.
In this particular Coaching, we used a pendulum technique, the switch of focus from the unpleasant fear experience to a pleasant feeling of relaxation. The Coachee was able to identify a couple of situations from the past when she felt completely relaxed and comfortable. By simply focusing on the bodily sensations related to those memories in her brain, she was able to tackle the fear inducing experience that an oral exam caused for her.
After 45 seconds of focusing on the fear in her she switched to 45 seconds of focusing on the relaxation. She was asked to repeat this process four times and observe herself.
Once she finished the last focus period, I asked her to rate the intensity of fear, if she now thought about the moment of the oral exam again.
Her answer was a plus 1 or 2 on the same -10 to +10 scale.
In less than half an hour, she was able to turn her immense fear into a neutral feeling. A great start for us to work with.
2. Insight
An insight, also known as "AHA moment" or Eureka effect is a moment of becoming aware of a solution to a given problem or question.
We can distinguish insights as a way to solve problems in contrast to analytical processing, which represents a gradual process to a solution.
In contrast to the analytical process, an insight is a sudden moment (a "gamma burst") when what was previously unsolvable becomes obvious. It is usually accompanied by pleasant emotions such as passion, joy or contentment.
While humans have been interested to explore this phenomenon in more detail, the fields of cognitive psychology and neuroscience have only recently begun to start looking into what is happening in the brain during a moment of insight.
Three important findings regarding the insight experience are that:
1. An insight is a conscious experience that is preceded by unconscious processes.
"Insight solving occurs in a discrete transition from a state of no conscious information about the solution to the final complete solution, with no intermediate states."
2. The better people are able to focus their attention internally, the more they can benefit from insight problem solving.
"Successful insight solving involves transiently redirecting attention inwardly during the preparation for and solving of a problem."
3. The likelihood of an insight increases with positive emotional states (e.g., joyfulness) and decreases with unpleasant emotional states (e.g., anxiety).
"Anxiety narrows the scope of attention by eliciting excessive focus on the center of one's field of vision—which usually includes the source of the threat—to the exclusion of peripheral information. In contrast, positive mood appears to broaden attention. It increases the perception and utilization of global and peripheral perceptual features at the expense of the local details of complex stimuli by spatially broadening the "spotlight" of attention."
Quotes from J. Kounios and M, Beeman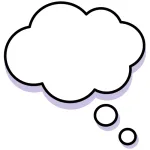 Food for thought: Insight moments in a Coaching
In a one-to-one Coaching session with a highly successful women in her late 30s , we were working on an interesting question: Despite being a recognized and highly capable leader in her organization, she was not able to deal effectively with one person on her team – why?
Needless to say, the Coach didn't know the answer. The Coachee had been thinking about the reasons for a long time and still didn't have an answer either.
Similar to the approach taken in the example on "Emotional Release", we first focused on the emotions that were connected to the team member that she could not deal with. After an emotional release the Coachee felt better and more clearly when thinking about the team member. In a slow but steady though process, a lot of which had taken place below the level of conscious awareness, she finally reached an insight moment when she said:
"I think he (the team member) reminds me of my ex-boyfriend who had Asperger. I was 22 at that time and often felt like I didn't know what to do."
Flow:
A flow state is characterized as an act of continuous attention on whatever the subject matter is – for example creating an advertisement or a mathematical equation or racing a mountain bike downhill – without the need for self-control. The task at hand just flows naturally.
In a "non-flow" state on the other hand, a certain degree of self-control is a prerequisite to keep us to focus on the task. What self-control does is it helps us internally to reject mentally or emotionally appealing distractions from the outside. The fascinating thing about reaching a flow state is that the activity we are performing on the outside (Outer Effect) creates an equilibrium with the internal world of emotions and feeling (Inner effect).
The activity doesn't have to be a complex task such as writing a piece of art of classical music or playing in the NBA final series. Flow states are possible on a daily basis and on all levels of performance as well as in all fields of work – whether its music, sports, business or something else.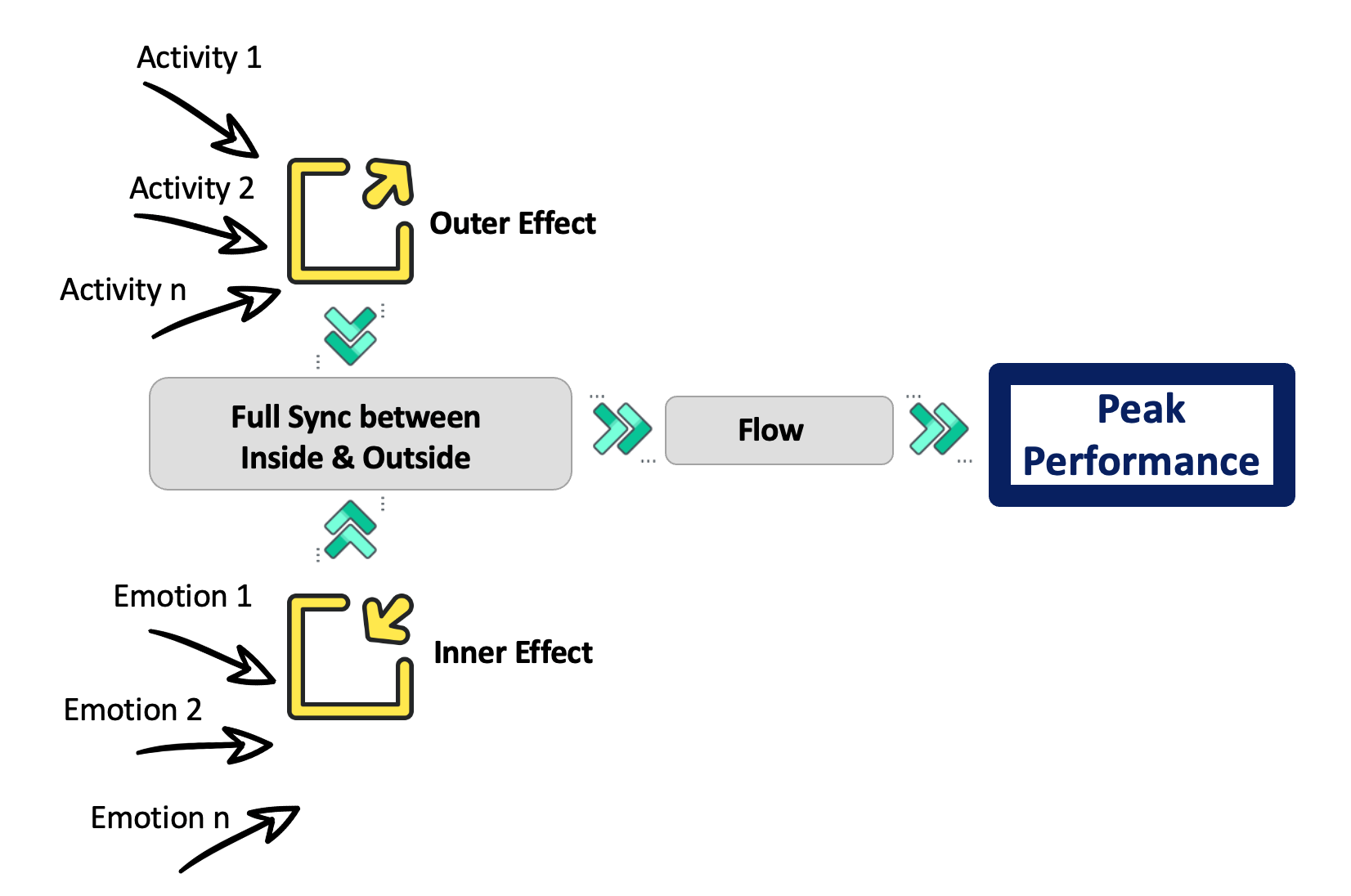 Effective Coaching can at times lead to such a flow state. When that is the case, the client's inner world and what he or she is performing on the outside form a perfect synchrony.
In one the following Workshops, you will be able to take a deep dive into Inner and Outer Effect and experience how they both influence each other.
Unless we are superb actors, we usually cannot separate inside and outside for long periods of time. Both psychology and neuroscience agree that it's not healthy for us to do so.
With effective Coaching we make use of the positive spiral that can be created with a positive result on the outside and a positive emotional state on the inside.
However, it's important to note that a flow state is not the main goal of Coaching.
Rather, it can often be the top of the pyramid of desired effects in Coaching that we have just described above. A flow state can be an attractive goal in Coaching's related to performance goals. In other settings, the top of the pyramid might not be flow, but something else such as calmness, creativity, control, relatedness etc.
Whenever you decide to use effective Coaching, I recommend that you check your own inner state first and then the effect on your client by using these four questions:
Before the Coaching:
1. Am I currently able (emotionally, mentally, with regards to available time) and willing to coach this person?
During the Coaching:
1. Was my client able to release unpleasant emotions with regards to the problem?
2. Was my client able to come to an insight while looking for solutions?
After the Coaching:
3. Was my client able to get into a desired state (e.g., flow) in the real-life situation (e.g., the business setting described during the Coaching)?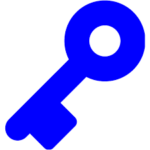 Key Take Away: With effective Coaching we help our client to release emotional stress, gain insights and prepare flow states. By doing so we free up space and create an attractive work environment.
---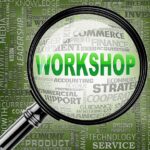 Exercise 2.1
Take 10min for yourself to reflect on business challenges you had faced during the last years.
1. Which emotional aspects did you deal with in your business challenges?
2. Which aspect was more challenging for you to deal with when working on those challenges – the business side of it or the human side of it?
3. How is your personal experience with the three Coaching benefits introduced in this chapter: flow, insight and emotional release?
Form pair of two and present your answers to each other first, then share with the group.
---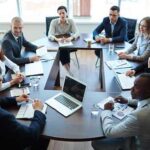 Course Manual 3: Two Brains
"Everyone from executives and judges to scientists and politicians may reason to emotionally biased judgements when they have a vested interest in how to interpret the facts"
Drew Western from Emory University
Our human brain is a fascinating and complex element of life.
Scientist are actively working on understanding the human brain's connectome – the various connections of over 80 billion neurons.
These neurons or nerve cells communicate with each other through synapsis that transfer information from one neuron to the next through electro-chemical signals. Neurons not only connect with other neurons, but also with muscle cells or glandular cells. This enables us to react and interact with the outside world.
Throughout the entire neuronal communication process, synapsis can be created and destroyed, strengthened and weakened. This phenomenon is known as neuro-plasticity – it's the basis for learning and development to occur throughout our entire lifetime.
"As complicated as the human brain seems to be, it is only a clump of cells like every other part of the human body. These are beautiful cells, to be sure, including more than eighty billion neurons specialized for conducting electricity, each shaped like a richly branched bare tree in winter – and each forming tens of thousands of chemical connections called synapses with other cells. Tiny blips of electrical activity continually course through these cells, pulsing along fat insulated electrical conduction fibers called axons that together form the white matter of the brain, each pulse lasting only a millisecond a measurable in picoamps of current. This intersection of electricity and chemistry somehow gives rise to everything that the human mind can do, remember, think and feel – and it is all done with cells, which can be studied and understood and changed"
Karl Deisseroth in "Projections"
Whereas the human body stops to grow in early adolescence, neuroplasticity – the growth of neural connection in our brain – is possible throughout the lifespan of a human being.
If we'd put taxi drivers with a great knowledge of a large cities' street map into a brain scanner as has been done in scientific experiments, we can expect to encounter an above average hippocampus. The hippocampus plays a central role when it comes to spatial memory. This neuroscientific finding is great news for learning and development practitioners and leads to a key principle for effective Coaching: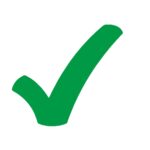 Key Principle: Because of the neuroplastic nature of the brain, effective Coaching works regardless of age or cultural background
Neuroplasticity is thus a great counter argument for all those who state that they are too old to learn a new tool or skill or that they are too old for a Coaching to be effective.
Factors that neuroscience has identified to benefit neuroplasticity are focused attention, also known as mindfulness or awareness training, aerobic exercise, novelty and emotional arousal. We will take a look at some of these factors throughout this training program.
For now, let us focus on a key difference of perception that is important to understand, if you want to understand how effective Coaching works.
When we react to a stimulus from the outside world – this could be anything from hearing a provocative comment a college just made in the office to a car accident we witness on our way home or the smell of bred when we enter a bakery – in each case we process sensatory information. Sensory information usually rises through the brainstem and gets checked by the thalamus, a component of the brain that acts as a decision-making hub on whether something we perceive remains on the unconscious level or enters our conscious awareness. Once it passes the thalamus, it enters its way upward through the cortex. This process is pure perception and toddlers experience it when they make first time encounters with objects that they try to make sense of. Objects that they have never seen before in their life and that haven't been stored genetically by universal human experience (such as being afraid of a snake despite never having seen one).
For the rest of us, instead of having pure perception we follow a mixed model consisting of what we are sensing and what we have already learnt previously. The learnt elements include not only memories, but also our current emotional state and moment to moment emotions.
What we become aware of is therefore not what we sense, but instead it's the output of this mixed model.
This is the neuroscientific explanation for an important element of any effective Coaching – that reality is subjective for each of us.
If 1.000 employees of an organization gather together at a company event and the CEO makes a presentation about the corporate strategy, this creates 1.000 subjective realities. The more the CEO is able to create a common feeling first (e.g., pride in the company's products) and a common understanding second (e.g., three focus areas for the next five years) within the individual realities, the more effective the speech has been.
"When we are not engaged emotionally, the experience is less "memorable" and the structure of the brain is less likely to change"
Daniel J. Siegel in mindsight
The interplay of different subjective realities and the dialogue between the unconscious brain processes and those that we are actively aware of are at the hearth of effective Coaching.
To enhance your understanding of these different processes, it has proven useful for many to view the brain as one entity with several networks/circuits that can communicate with each other and become activated through neural firings.
Originally named by psychologists Keith Stanovich and Richard West, Nobel prize Winner Daniel Kahneman coined the term System 1 for the unconscious networks within our brain and the term System 2 for the conscious networks. The title "Two Brains" for this chapter is due to these two different networks or systems. Kahneman provided some useful examples when which system is in charge:
System 1 processes work on autopilot, are extremely fast and are optimized based on our evolutionary collective human experience.
System 1 Examples:
– Recognizing if an object is further away than a different object
– Turning our heads toward the source of a loud sound
– Recognizing the anger is someone's voice
– Answer the question 2+2
– Driving a car on an empty road
System 2 processes on the contrary are rather slow and require a switch from autopilot to conscious awareness and attention:
System 2 Examples:
– Focusing on the starting signal in a race
– Focusing on the clowns in a circuit show
– Focusing on a person's voice in a loud and crowded room
– Searching for a woman with white hair
– Walking faster than we'd usually walk
– Keeping the appropriateness of your reaction under control in