Effective Coaching – Workshop 1 (Neuroscience & Coaching)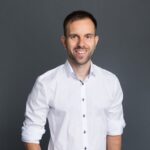 The Appleton Greene Corporate Training Program (CTP) for Effective Coaching is provided by Mr. Aguado Certified Learning Provider (CLP). Program Specifications: Monthly cost USD$2,500.00; Monthly Workshops 6 hours; Monthly Support 4 hours; Program Duration months; Program orders subject to ongoing availability.
If you would like to view the Client Information Hub (CIH) for this program, please Click Here
Learning Provider Profile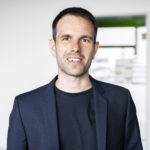 Mr. Aguado is a Certified Learning Provider (CLP) at Appleton Greene and a proven expert in delivering 1 to 1 Coaching sessions, Group Training Programs and Coaching based consulting services. He holds a business degree from both Cologne University in Germany and the CEMS Global Alliance for Management Education.
Mr. Aguado started his career as a Management Consultant. During his time in different consulting roles and as a Manager, he gained valuable experience working in industries such as food & beverages, retail, automotive and chemicals. After several years of consulting, Mr. Aguado continued his work as an independent consultant and Coach for professionals in leadership positions. Mr. Aguado has a strong footprint in the DACH region – Germany, Austria and Switzerland. He has also worked on assignments in the UK and Ireland, France, Italy, Hungary, the middle east, China and Singapore.
His goal is to contribute in establishing a Coaching-based leadership approach in organizations. As part of his ongoing efforts to demonstrate the benefits of a coaching-based leadership approach for leaders and teams around the world, he has developed this unique training program.
---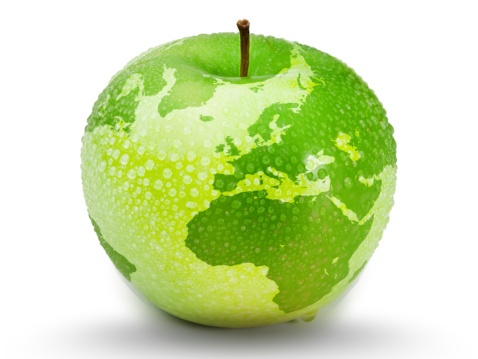 MOST Analysis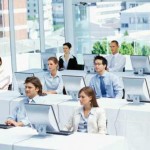 Mission Statement
The EFFECTIVE COACHING training program has a mission to enable organizations to enjoy the benefits of coaching-based leadership.
The main benefits for organizations are:
1. An increased advantage in the market place through:
– A more productive problem-solving approach
– Increased ownership and responsibility by leaders and teams alike
– Higher attractiveness as an employer – especially for the younger generations
2. Improved leadership skills on various levels in the organizations thanks to:
– A common understanding on how to deal with the human aspect in day-to-day-business challenges and problem solving
– A set of best practices, tools and methods to deal with human emotions, thoughts and behavior
– A strong bond and team-spirit from those who go through the Effective Coaching training program together as a group
I'd like participants of this training program to grow as a group, to learn from each other and to embark on a journey which includes many aspects of self-assessment, the development of various effective Coaching skills and ultimately applying those Coaching skills in your organization.
By integrating effective Coaching on the level of the organizational culture, on the level of the various teams and on the level of the individual, it provides organizations with a crucial element of leadership to master the challenges of the 21th century.
---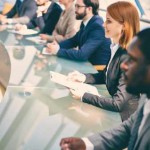 Objectives
To accomplish the mission of this training program, there is a specific objective that needs to be reached by the end of each of the ten course manual chapters:
1. Process Focus
Participants have a clear view on the four steps of a problem-solving process and understand the difference between the business aspect (deductive approach) and the human aspect (Coaching approach).
2. Coaching Benefits
Participants see the value of effective Coaching as a way to reduce interpersonal frictions and to improve performance. They understand the difference between emotional release, insights and flow.
3. Two Brains
Participants have a better understanding about the way the human brain is organized and how two different systems – an emotional system and a cognitive system – work simultaneously within each of us.
4. Emotional Intelligence
Participants learn about the four pillars of emotional intelligence and reflect on their own strengths and weaknesses with regards to each pillar.
5. Support & Alliance
Participants understand how Coaching has evolved on the organizational level and how the organizational culture influences how successful a Coaching effort can be.
Participants understand the importance of leadership behavior when it comes to implementing Coaching in organizations. Furthermore, they are aware of the importance of strong alliances – the relationship between Coach and Coachee.
6. Coaching Awareness
Participants are introduced to the meta factors self-awareness and active listening and recognize their role during Coaching processes.
7. Problem Understanding
Participants gain a clear view on how to find the core of a problem. They are able to differentiate between an entry into a Coaching based on Emotional arousal and based on cause effect reasoning.
8. Goal Orientation
Participants know the ABC of effective Goals in Coaching and are aware of the effects of goal setting on the reward and stress circuits in the brain.
9. Resource Activation
Participants see the value of resource activation on the level of emotions and how (emotional) resources are transmitted from one person to the other during personal interactions.
10. System Dialog
Participants are introduced to the concept of system dialogue and why it matters to establish communication between System 1 and System 2 during problem solving.
---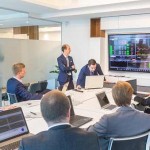 Strategies
In this training program, we use a mix of four different strategies to ensure the objectives will be reached:
1. Different individual and group exercises will be used to enable participants to practice and actively think the theory through.
– Learning by Doing
2. Real life Case Studies will be provided to highlight the theory and concepts when they have been implemented and used.
– Learning though connecting theory and practice
3. Live-Role Plays and Videos will be used to demonstrate how the techniques work.
– Learning through observation
4. Sharing personal stories and insights during the Workshop.
– Learning through storytelling and group sharing of examples
---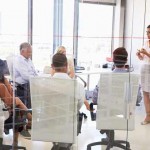 Tasks
To successfully complete this training program, please make sure to follow the tasks provided here:
• Be fully present and proactive when going through the various exercises provided in the course manuals/ during the workshop.
• Go through the success factors of effective Coaching and gain knowledge on why they matter and how they work.
• Be sure to plan sufficient time for the tasks required between each individual Workshop.
• Start to create your personal Effective Coaching Playbook (either as a virtual playbook or using a hard copy), in which you will gradually add content throughout the training program. The content will consist of different elements such as Workshop Exercises, reflections after a Workshop, your Challenge Map and Coaching sessions. The tasks provided below will help you create your personal Effective Coaching Playbook (ECP).
Please remember that it is essential to continuously work on implementing Effective Coaching by going through the tasks between each Workshop.
Following the 1st Workshop, the specific tasks you need to work on before the 2nd Workshop takes place are the following:
1. Within the first 24 hours after the Workshop:
Take your time to reflect on the first Workshop of Effective Coaching "Neuroscience & Coaching" and answer the following five questions in your Effective Coaching Playbook:
1.1. What was my personal key take-away from the Workshop?
1.2. Which learning struck me the most?
1.3. What do I want to achieve through effective Coaching?
1.4. Do I have any doubts with regards to effective Coaching?
1.5. Is there anything else I'd like to write down…?
2. Before the 2nd Workshop takes place
For Effective Coaching to be a success for you, there is more to it than learning the skills and tools. Organizational support and your own thinking about the approach are crucial elements that need to be taken into account. To do so, go through the following two questions and write your answers into your Effective Coaching Playbook:
2.1 Is there anything that you need in terms of organizational support to be able to apply Effective Coaching in your area of responsibility? If yes, how can you get it and who do you need to talk to first?
2.2 What can you personally do in your role to promote an effective Coaching spirit in your team and with those you closely work with?
Step-by-step start to make Effective Coaching a natural way of being in your daily human to human interactions. To do so effectively, team up with someone who is on the same learning journey with you.
2.3 Find yourself an Effective Coaching Partner (ECP) for the duration of the training program and potentially beyond. The purpose of your Effective Coaching partner is to help you improve your Coaching skills, challenge your thoughts and provide a learning opportunity in a safe environment. In case of an uneven number of participants in a Workshop, you can also join a group of three.
You and your ECP should have at least one meeting (virtual or face-to-face) between each Workshops.
---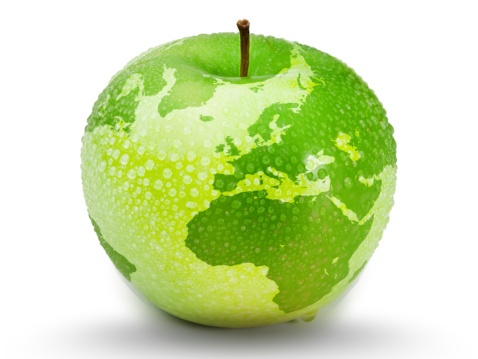 Introduction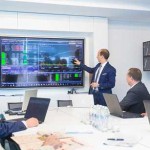 Why effective Coaching matters
To ensure their business runs as smoothly as possible, successful management teams have established various processes within their organizations.
And while there are hundreds of different processes to keep the business running efficiently, leader often struggle to properly address the human aspect in problem solving.
Yet, without a superb process that focuses on people skills, executives, managers and others in leadership positions will at one point run into difficulties:
Weather it's dissatisfied or frustrated team members on the personal level or poor business results on the level of the organization, the consequences of poor or missing people skills are real and costly for organizations of all sizes. These consequences not only hurt bottom line results, but also prevent companies from attracting top-talents who are eagerly searching for a collaborative work environment.
This leads to an important question:
How can leadership teams best address the human aspect to ensure their teams and companies remain attractive and don't fall behind?
The question leads to a simple answer:
By establishing an effective Coaching process.
A process that will have an influence on the organizational culture, your personal values and your current leadership style.
---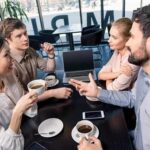 What Workshop 1 is about in a nutshell:
Based on recent advancements in neuroscience, you will be introduced to how Effective Coaching works and how it enables you to put emotional intelligence into action.
For Coaching to be successfully applied in an organization, two elements are crucial:
1. Scientific basis
The Coaching tools and methods presented need to be backed by research in terms of its effectiveness.
Effective Coaching is based on neuroscience and psychology, but also economics (behavioral economics) and biology (e.g., evolutionary biology)
2. Real life results
The Coaching tools and methods need to be effective in real-business situations that work for different types of human interactions in the workplace.
Effective Coaching is based on the experience of thousands of Coaching hours gathered by experienced Coaches with various backgrounds and client groups.
The backgrounds vary from systemic Coaching to Neuro Linguistic Programming, to emTrace – just to name the most prominent Coaching approaches that inspired me each when creating this Training Program for organizations.
These Coaching approaches and the processes behind them have been tried and tested to help Coachees for various topics. Some of the most relevant topics are individual performance improvements, conflict handling or relationship topics in teams and problem-solving capabilities.
And while this training focusses on organizations, it's important to notice that many of the skills of effective Coaching could also be applied in other areas of life such as personal conflicts or personal goal setting.
This training program has a foundation that is built on both aspects – input from research & practical success stories and relevance.
It's especially important that the methods, techniques, tools and concepts presented add value to your work and your leadership role. Feel encouraged to apply them right away to coach yourself and those you work with. Whether it's various types of questions, goal-setting conversations, handling emotions during conflicts or empowering team members during challenging times – the tools and techniques always need to pass the test of real business challenges before you or those you work with fully accept them.
That is normal human behavior and it's therefore perfectly fine, if you take your time to appreciate the value of effective Coaching.
It also means that you as a participant are partly responsible for the success of this training program. That's because we need a strong feedback loop from Workshop content to the real-life business challenges, Once you take part in this in Workshop, you will have both elements – skills to learn and business challenges to make use of them.
It's in the moments of succeeding or failing to apply a new skill when you learn the most.
And it's the one element that bring this training program to the desired level of superb learning and development.
Whenever you feel the need to practice a new skill first, make sure to use the opportunity that an Effective Coaching Partner (ECP) provides for both of you. This is one of the most effective ways for you and your Coaching partner to learn and grow throughout the program.
Whether you coach your partner to apply and practice new skills or you are being coached by your partner – be ensured that you will benefit tremendously in both roles.
---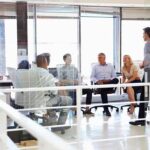 Participant benefits in a nutshell:
After completion of this training program, it will be much easier for you to recognize and effectively address issues and problems related to the human aspect of problem solving.
As a result, you will find yourself and your team equipped with more time, energy and resources available to focus on your core business challenges.
Adopting an effective Coaching process into your organization and teams is a tremendous opportunity for you to take a big step into the future of leadership and working in teams.
It not only significantly improves work atmosphere, but also provides your organization with a competitive advantage over those who keep running things the old way of command and control.
---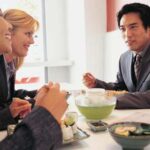 How the training program is set up:

A brief overview of Coaching
"I don't aspire to be a good man. I aspire to be a whole man"
C. G. Jung
1. Coaching in between Practice and Science
If you offer five people in your organization a Coaching, chances are that if you ask all five what they expect a Coaching to be, you will get five different answers.
That's because there is not one clear cut definition of Coaching. Instead, there are many different versions, schools and approaches. For you to better understand the background of this effective Coaching program, let's summarize where effective Coaching as presented in this training program comes from:
Effective Coaching is a build on two sources: Scientific findings and practical experience while Coaching others. This type of Coaching is not a static concept, instead it can easily be adopt based on new insights from both sources.
From the science lab to Coaching practice:
If there is a new scientific discovery (such as for example the finding on "mirror neurons" in the 1990's), then it's important for Coaching practitioners to evaluate how this finding affects the way we interact with clients. In the case of "mirror-neurons", it provided a clear push in the direction of activating desired emotional resources. It's for example a strong scientific backup to shift away from predominantly deficit-oriented feedback towards more resourceful feedback.
From Coaching practice to the science lab:
There are some professional Coaches that apply a technique called mycostatic test when working with clients.
For this technique the Coachee forms a ring like structure by connecting thumb and index finger (which looks like the letter "O") and holding them together as strongly as possible.
The Coach can use this test to find out important information with regards to how much stress a though causes inside the client. The basic principle is that the more stress a thought causes, the less able the client is to keep the ring closed when the Coach tries to pull it apart with his hand.
It's the same effect that you can see in a movie scene when someone is holding a glass while receiving a shocking, surprising or otherwise emotion-laden message. In the movie, the actor drops the glass and it falls on the floor. In business life, we might not be able to take a strong stance because we temporarily lack our muscle's ability to work for us.
Yet, while we know that there is clearly a relation between the result of the mycostatic test and the emotional feeling and physical presence within our client, we do not yet fully understand how this works. Therefore, more research is needed to help enhance our understanding of this technique. By finding out what works well in a Coaching setting, great questions reach the science lab.
2. A common understanding of Coaching
A question I hear a lot from clients is the question about the difference between a Coach and a Trainer or a Coach and a Workshop Facilitator, Mentor, Consultant or Psychologist.
In order to prevent myself from beginning a long speech and to avoid potential confusion,
I use a simple 2×2 fields matrix to explain the differences. The matrix distinguishes between a focus on facts and a focus on relationship.
Let's take an example of a team lead who works in a zoo and a team member who tells her that she is afraid of spiders.
If you focus on facts, you might tell her that the likelihood of encountering a dangerous spider in the office rooms is close to zero and the spider areas in the zoo are very well protected so she doesn't need to worry about this.
If you instead focus on the relationship, you might admit that you are sometimes afraid of spiders too to and how that makes you feel being responsible for all animals in this place.
The matrix also distinguishes between a high and low degree of problem-specific knowledge.
Coming back to the spider example from the zoo, a high degree of problem-specific knowledge means that you know a lot about spiders (the subject matter), different types, habitats and their behavior. A low degree means that you don't know much about spiders except for the basic knowledge that you might have learnt in school.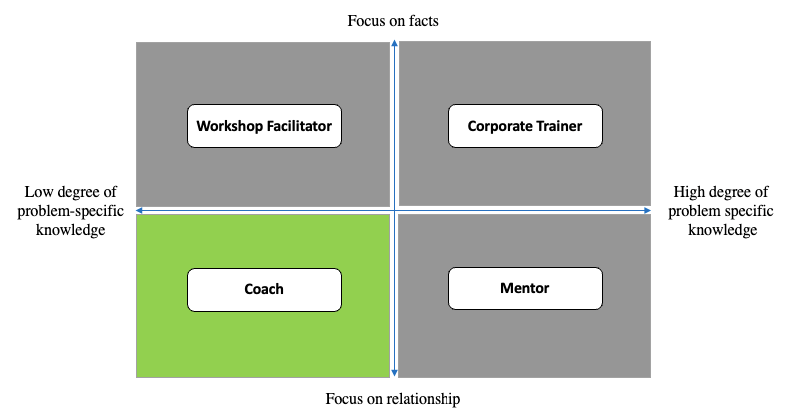 Please be aware that this and any 2×2 matrix cannot be an accurate display of reality. Instead, this matrix is there to help you build your own understanding of the different roles that you encounter in organizations.
Corporate Trainers (and many consultants) are people who know a lot about their specific subject matter and can teach facts about the subject matter (trainer) or solve problems related to the subject matter (consultant).
A Workshop facilitator is not specialized on spiders and thus will guide yo