Cultivating Potential – Workshop 1 (Framing Potential)

The Appleton Greene Corporate Training Program (CTP) for Cultivating Potential is provided by Mr. Biss MRED Certified Learning Provider (CLP). Program Specifications: Monthly cost USD$2,500.00; Monthly Workshops 6 hours; Monthly Support 4 hours; Program Duration 12 months; Program orders subject to ongoing availability.
If you would like to view the Client Information Hub (CIH) for this program, please Click Here
Learning Provider Profile

Mr. Biss, MRED, is a Certified Learning Provider (CLP) at Appleton Greene. He has experience in management, marketing, and operations. He has a degree in Mechanical Engineering from the University of Maryland and a Masters of Real Estate Development from Auburn University.
He has industry experience in the following sectors: Non-profit & Charities, Real Estate, Defense, Aviation and Aerospace.
He has had commercial experience in the following countries: United States of America, or more specifically within the following cities: Washington DC, Atlanta GA, Charlotte NC, Orlando FL, and Raleigh NC.
In addition to serving as a KC-130J Transport Plane Commander during global operations throughout North America, Europe, and the Middle East, he served in leadership positions in aviation operations, quality assurance, and maintenance. During one role as a maintenance division officer, he was responsible for the maintenance of a $400MM fleet of aircraft and the leadership of 100 personnel.
Upon retiring from the Marine Corps, Biss pivoted professionally to pursue aspirations in human potential development and has been involved in pioneering work to bring advances human potential development and positive psychology interventions to those in addiction recovery to help cultivate their higher potential for wellbeing and a life of meaning.
Additionally, he serves as a founding member of a water NGO, where he leads small teams into rural villages in Central America to deliver innovative water solutions, having served more than 50 communities so far providing safe water to nearly 12,000 water-insecure people.
---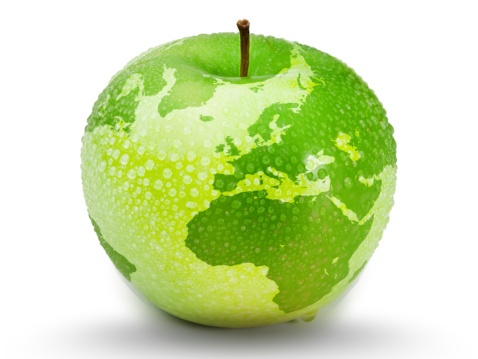 MOST Analysis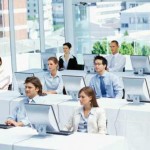 Mission Statement
Cultivating Potential carries a theme throughout that each module is "positivity-focused" and "strengths-based." This first module will introduce the concept of such an approach and its opportunities for personal growth and increased potential.
This module then aims to empower the audience with a clear understanding of what human potential is and what factors can inhibit or elevate one's actualized potential throughout life. As participants will begin to fully appreciate, every human has an incredible amount of untapped potential within them. Each person also experiences many events, circumstances, and conditioning that limit this expressed potential behind walls of insecurity or fear. Before long, many develop a propensity to settle for results and achievements far beneath what they genuinely want and are capable of attaining.
Fortunately, the forces limiting one's innate ability begin to dissolve once a study of human potential begins. This in-depth study of human potential introduces many concepts and principles that will be developed fully during later modules. Core concepts for this workshop include self-efficacy, positive affect, happiness setpoint, eudemonic vs. hedonic happiness, overall life satisfaction, illness-wellness continuum, and personal responsibility for outcomes. With this foundation established, participants will chart a course forward that follows a holistic and comprehensive approach that addresses each element of positive psychology's PERMA model. PERMA, an acronym for Positivity, Engagement, Relationships, Meaning, and Achievement, addresses each avenue for personal growth and wellbeing.
By the end of this module, participants will be confident that they can tap into much more of their innate potential and have a clear vision for how this journey will be accomplished in the coming months. While this module is more about sharing concepts and laying a foundation for growth than it is about the application, participants will have a renewed spirit for growth and future possibilities that is itself an empowering outcome.
---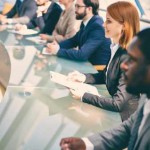 Objectives
01. Define and examine the framework, process, and personal expectations of this course.
02. Understand the human potential model for performance and success.
02. Understand the role of self-efficacy in one's ability to perform at their highest potential.
03. Improve personal productivity and sense of empowerment at work.
04. Identify opportunities to take greater levels of ownership and responsibility.
05. Identify appropriate responses to get desired results in the organization.
06. Develop a strengthened locus of control at work.
07. Improve each participants foundation for operating at higher levels of innate-potential.
08. Identify the line of division between the indirect and direct spheres of circumstances.
09. Foster a sense of connection with the fellow program participants.
10. Develop a skill for taking responsibility for difficult and troubling situations that arise.
---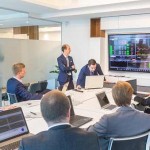 Strategies
01. Each participant is to set aside time to study the elements of the workshop content.
02. Participants to set aside time to meet as a team to discuss the elements of framing human potential.
03 List the key personnel that will participate in each of the modules.
04. Participant complete the exercises individually and then as a group.
05. Analyze existing responsibilities and consider them in the context of locus of control and direct/indirect sphere events.
06. Participants meet to discuss the overall performance of the organization and identify where there may be lost actualized potential.
07. Seek opportunities to exploit resources within your direct sphere and locus of control
08. Participants should meet to discuss future expectations of the organization once leveraging increased potential individually and as a group.
09. Develop an integration plan for including new commitments born of the Project Study exercise.
10. Determine the estimated time commitment for the participants for each module and analyze the current workload to determine feasibility.
---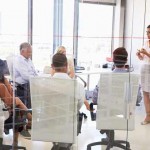 Tasks
01. Participants to read through the Preliminary Analysis for workshop and complete the
02. Participants to read through the entire workshop and make notes.
03. Schedule a meeting within the next 30 days for the participants to meet and discuss the workshop material.
04. Set a deadline within the next 30 days to take the self-assessment about human potential in your life along with the self-evaluation of self-efficacy.
05. Schedule a meeting in the next 30 days to complete the Responsibility Stems exercise with the group of Participants.
06. Set a deadline within the next 30 days to complete the locus of control analysis.
07. Set a deadline within the next 30 days to perform the analysis for creating or allowing outcomes.
08. Schedule a time in the next 30 days to complete the inventory of broken agreements.
09. Schedule a time in the next 30 days to complete the Project Study with a fellow participant and as a group or with your team.
10. Set a deadline in the next 30 to 60 days to review the results of the Project Study for dealing with difficult and troubling situations.
---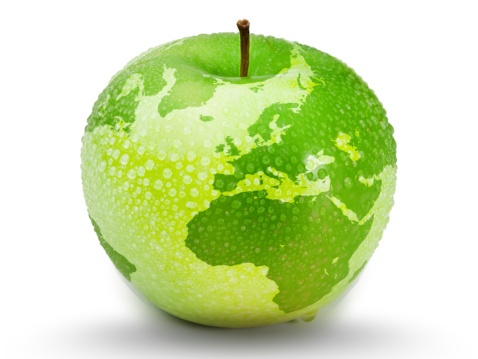 Introduction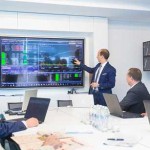 Appropriately named, the first phase of this program is Laying the Foundation for Unlimited Potential. This phase focuses on developing that foundation for Cultivating Potential. Paramount for this stage is the adoption of the human potential model for productivity and success. Throughout this phase, we delve into understanding the interrelationship between actualized potential, self-efficacy, affect, and mindset. With techniques to capitalize on phase one, participants will begin experiencing improvements in their performance, happiness, productivity, and joy.
The height of a building is limited by the strength of its foundation, so too is the height of one's potential success and achievement in life. The first part of building that foundation for growth is believing that growth is possible and accepting that full ownership of one's life is the surest path to reaching one's full potential. This level of ownership requires each individual to accept complete responsibility for the outcomes in their life. For many, stress and a heartfelt desire to do well can force them into a reactionary or survival mindset where attention tends toward external threats beyond their control. This external focus is disempowering and promotes fears or feelings of being overwhelmed. Establishing a foundation for reaching one's highest potential demands taking personal responsibility for one's thoughts and behaviors. With this acceptance of responsibility comes increased self-esteem and a sense of control. Phase One is a significant step towards participants cultivating their full potential; this stage of the program instills that everything a person needs to achieve their ambitions is within their control. Their goals are attainable with their capacity to grow.
---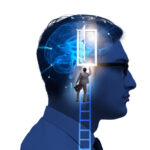 We recognize that the world is rapidly changing, both in terms of broad, global patterns that drive business and in terms of the more immediate space that surrounds our daily lives. The options available to us to meet our needs and pursue our goals are evolving swiftly and often unpredictably, mirroring the exponential pace of development in the underlying technologies. In some ways, this enriches and empowers us more than ever before; in other ways, the trend can be disconcerting. This is one of the 21st century's paradoxes: The world changes quickly, but our basic human needs do not. We are struggling to keep up with the world we have created and continue to create in some fundamental ways. It's a period of high—and rising—stress.
We can already sense the tension: the sense of limitless options (for some) and the awareness of limited time (for most); the feeling of having just missed something and the fear of missing more; the thrill of seeing a 3D-printed car and the unease of wondering which jobs will remain for us in the age of intelligent machines; the hyper-connection and loss of connection; the expectation of on-demand everything and the appeal of slow, bespoke, handmade.
One of the most significant changes we are witnessing is the shortening of time spans, which is owing in large part to exponential technology advancements combined with the immediate dissemination of ideas and information across a linked world. What used to take decades now takes years; what used to take years now takes months; months to weeks, etc. This transition is upsetting traditional firms and business models in the institutional context, but it has also spawned a new set of enterprises and business models that are better suited to the faster (and growing) pace.
This transformation is also affecting us as individuals. An education for our parents lasted a career. It could now last 5–10 years. With the rapid rate of change, the ability to "know" a fixed store of knowledge is becoming less relevant and legitimate, while other qualities such as creativity, empathy, and the ability to understand context are becoming more vital. Our pupils will be required to take lifetime learning seriously and upgrade their abilities on a regular basis. They will very certainly change fields of study and employment several times during their lifetimes. We, too, will need to develop new habits and competencies that are tailored to the times, just as institutions.
People have turned to certain old, and very old, practices in the face of the challenges of a new, modern environment. There is a rising movement built around mindfulness, meditation, gratitude, and digital detox—all as antidotes to increased stress, as seen by events like the Wisdom 2.0 conference. The wellness industry is booming, with increasing demand for existing methods as well as the development of new practices and fresh takes on old ones. Yoga has never been required to perform so many tasks for so many people. According to a recent survey, the number of people practicing yoga in the United States has surged by about 80% since 2012, with practitioners paying more than $16 billion on training each year.
Meanwhile, spending on meditation-related products and services was slightly under $1 billion in 2015, excluding mindfulness apps. In the United States, the workplace wellness sector is worth more than $40 billion. Health and wellness, well-being, mental health, professional development, career advancement, and even community service intersect as the borders between various sectors and portions of our lives blur in the drive to understand ourselves holistically and so govern our lives.
---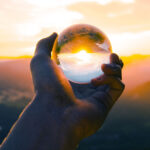 Individual pliability in an unpredictably changing world
When we try to build new habits around our work and life, balance, notably work-life balance, frequently appears to be the aim, however difficult. We're told that our lives, including our working lives, will be long—longer than previous generations' — and that we'll need to maintain our bodies, minds, and relationships throughout that time. We use balance to accomplish this. Is balance, however, the sole or even the best goal? When we are unhappy, we tend to notice large imbalances and believe that restoring equilibrium is the solution. However, in terms of our professions and objectives, as well as the ways we evaluate ourselves and find meaning, development or impact may be just as important as balance for many of us.
What is the goal if balance isn't the goal? Personal practices for times of exponential change tend to be divided into two camps: those who speed up and those who slow down, not so much at odds as detached, each camp blind to the relevance of the other. On one hand, there are techniques for increasing speed: doing more, getting more, improving, growing quicker, and stronger. The answers are out there, digital tools put them all within reach, and the only question is, what's stopping you? In this camp, we identify passions, get into a flow state, and hack everything, Tim Ferriss style; the only question is, what's stopping you? Mindfulness, meditation, and digital detox are examples of practices for slowing down. If you can tune out the noise long enough to listen, you'll find the answers.
Both camps are reacting to the mounting pressures that we are all experiencing these days. The urge to succeed, to be relevant and competitive in a quicker world where safety nets and social contracts are in short supply, is the purpose of the first. The second purpose is to reduce and recover from the actual demands of living in an always-on, fast-paced, competitive society. Each aim, which appears to be incompatible, points to alternative practices.
This scenario is worsened by the fact that for certain talents' useful lives are shortening, and it's difficult to foresee which abilities an organization will require next. Any task that can be standardized and made routine is likely to be automated, and fast-growing AI (artificial or augmented intelligence) will intrude on even "judgment" tasks. What will be left is the subject of a separate report, but many people believe there will still be several ways for humans to augment machines and for machines to augment humans. Resourcefulness, flexibility, and persistence, as well as curiosity, empathy, and creativity, will be important characteristics for future demands. The ability to learn new skills, contexts, and applications, as well as the flexibility to use skills and tools in novel ways and the creativity to create new knowledge, will be critical.
The techniques of slowing down and speeding up might be considered as complementing rather than incompatible if we aim for long-term performance. Slowing down has been proven to boost creativity, perseverance, and empathy. Curiosity is sparked, new resources are discovered, and we are exposed to new ideas and circumstances that may be relevant to our own domain or ambitions. Both are necessary for the type of learning that we predict will become increasingly relevant in the workplace: creating new information (insights, strategies, approaches) rather than integrating current knowledge pools.
In a system meant to be flexible and responsive, speeding up and slowing down together produce what we call "individual elasticity": flexibility and responsiveness. Individual elasticity is based on Joshua Cooper Ramo's concept of "resilience," which is described as the ability to become stronger, not only survive or bounce back, as a result of system pressures. Our individual elasticity—our robust, flexible, responsive system—is the result of fostering both the ability to slow down and the ability to hurry up. In Chinese yin-yang philosophy, "opposite or opposed forces are actually complementary, interwoven, and interdependent in the natural world, and how they give origin to each other as they interrelate to one another," there are echoes of this concept. Furthermore, developing the ability to cycle between slowing down and speeding up over weeks and months—as well as throughout the course of a day or an hour—requires a set of practices tailored to the cadence and rhythm that each individual requires.
Focusing on speeding forward without allowing time or space to calm down and evaluate might lead to burnout or the pursuit of a topic or professional path that is no longer viable. Slowing down and becoming grounded can be beneficial and restorative, but without focus, direction, and exploration, they can become stagnant. Growth and discovery, as well as rest, provide nourishment for our thoughts, spirits, and bodies. The effect on unlocking potential is higher when both sides are acknowledged to be complementary and pursued deliberately to encourage each other.
While different life and career stages may necessitate the use of some practices over others at any one moment, it is critical for people to be able to slow down and speed up, as well as to build a variety of speeding-up and slowing-down practices to draw on throughout their lives.
Ambitious professionals frequently devote a significant amount of time to planning tactics that will aid them in achieving greater levels of success. They aspire to a more prestigious job title, more pay, and accountability for larger revenues, profits, and employee numbers. Family, friends, and co-workers all have an impact on their conceptions of success.
Despite their efforts and accomplishments, many people eventually discover that they lack a true sense of professional pleasure and fulfillment. A surprising proportion of accomplished CEOs have reported significant dissatisfaction with their careers. They reflected on their past accomplishments and wished that they had pursued a different career path altogether.
Consider the case of a highly accomplished research analyst at a prominent securities firm who sought assistance because he was dissatisfied with his professional advancement. This was especially amusing because he was well-known, well-respected (he was ranked first in his industry sector), and well-paid. He claimed that he was tired of his job after ten years, disliked his boss, and thought he had no prospects for advancement. Most importantly, he had always aspired to be an investment manager, but he had begun his career as an analyst and had never seriously reconsidered his route. He was entrapped. He was afraid of losing his status and didn't want to disappoint anyone, but he also didn't want to keep doing what he was doing.
As he spoke, he wondered if he'd been so focused on achieving certain goals and impressing others that he'd lost sight of what he truly valued. He enjoyed analyzing equities and evaluating management teams, but he also desired to be in charge of making actual investment decisions and then being held accountable for the outcomes. He was advised to take action and inquire about a job change with a variety of investment businesses (including his current employer). Following this, he was offered and accepted a portfolio manager position in his present firm's asset management division. He discovered that his firm's leaders wanted to keep him regardless of his job title, and that they were startled to learn that he wanted to work in investment banking. He's since developed into a fantastic investment manager, and while he wishes he'd taken a step back and reconsidered his profession years ago, he's glad he did so while there was still time.
This program is designed to assist you in examining the issue, "Am I attaining my potential?" if you are having comparable sentiments of frustration or even regret about the course of your work. This is not the same as asking, "How do I get to the top?" or "How do I succeed in my job?" Rather, it's about examining how you define success in your heart of hearts and then charting a course to get there.
"Am I living up to my full potential?" is not the same as "How do I get to the top?"
To do so, you must take a step back and reevaluate your career, beginning with the realization that it is your obligation to manage it. Too many people believe they are victims in their jobs when they actually have a lot of control. To reclaim control, you must examine your actions in three areas: knowing yourself, excelling at important jobs, and displaying character and leadership.
Take your own path.
---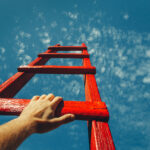 Reaching your full potential necessitates reflection and proactive practices, but it all begins with a simple…
Getting to Know Yourself
Taking charge of your career begins with a thorough assessment of your present abilities and performance. Can you list two or three of your greatest strengths and two or three of your most major flaws? While most people can list their strengths, they often have trouble identifying key flaws. This activity necessitates in-depth thinking and, nearly invariably, the participation of those who will give you the truth. Unfortunately, you can't always rely on your supervisor to appropriately judge your abilities or to be willing to confront you with your shortcomings. It's up to you to take charge of this process by seeking coaching, asking for very specific feedback, and being open to input from a wide range of people at different levels within your company. Because you will meet new obstacles and demands as your career grows, getting feedback should be a continuous activity.
In a Harvard Business Review essay, Robert Steven Kaplan, president and chief executive of the Federal Reserve Bank of Dallas, said that he recently visited with a division head of a prominent professional services organization. Despite the fact that he'd been a rising star for several years, he believed he'd reached a plateau. He had no idea why his direct reports and CEO were no longer engaged and enthusiastic in their dealings with him. He was able to explicitly identify his strengths during their conversations, but when Robert inquired about his faults, he offered him generic answers like "Maybe I'm too impatient" and "I need to raise my profile." When Robert pressed him about his boss's remarks, he hesitated to name even one specific flaw. Robert tasked him with the following task: At least five co-workers and subordinates should be interviewed.
He returned with many "surprises" a few weeks later. He'd heard, for example, that despite being detail-oriented and decisive, he micromanaged, acted in a dictatorial manner, and didn't listen. With these new insights, he sought coaching, began working on his shortcomings, and began asking input from his co-workers and subordinates on a regular basis. A year later, he claimed that these continued efforts had increased his effectiveness, and he was once again confident and hopeful about his profession.
This type of initiative involves patience, humility, and a willingness to tackle flaws, concerns, and blind spots that many of us would like to overlook. But It's always impressive when people demonstrate the ability to adjust and grow once they realize their flaws as well as their virtues.
It's not easy to persuade others to admit where you're failing, especially if they're your subordinates. It has to be done in one-on-one interactions, and if your employees see you acting on their comments, they'll be more willing to offer advise since they know you respect their perspective. Your subordinates and co-workers will also feel invested in your and your unit's success, making them more inclined to appreciate working with you.
Your next difficulty is to figure out what you genuinely enjoy doing once you've figured out your talents and shortcomings. What is your ideal occupation? How closely does it resemble what you're doing now? Many people either don't know what they want to accomplish with their lives or are so focused on what their peers think that they end up in the incorrect field. An MBA student recently approached a career coach for guidance on whether to work for a hedge fund, private equity firm, or investment bank. When asked if he was interested in financial markets, he promptly replied that he was not. He had no idea what the main responsibilities of each of those occupations would be. When asked what he would do with $10 million, though, his response was unmistakable: he would seek a career in the music industry. He was a concert musician who adored the music industry. He decided he needed to reevaluate his options after realizing how much he had been influenced by his peers' inclination toward the lucrative financial services industry.
The popular wisdom regarding the attractiveness of various occupations is continually changing. Medical and legal careers were regarded as financially profitable and socially desirable twenty-five years ago. Today, a number of doctors and lawyers are dissatisfied with their careers and recognize that they may have made professional decisions based on the opinions of their peers and popular opinion rather than whether or not they would enjoy the work. Hedge funds and private equity are trendy sectors right now, but those who enter them without a strong passion for the job at hand may find themselves beginning again after a few years. You will have the strength to overcome personal disappointments, overcome adversity, face and resolve your weaknesses, and work the long hours required to realize your full potential if you love what you do.
Performing Well in Critical Situations
If you don't excel in the jobs that are critical to your chosen business, it will be quite difficult for you to succeed. That may seem obvious, yet many CEOs fail to recognize the three most important tasks that contribute to career or business success. Conducting cutting-edge research, being published, and acquiring funds are likely to be the three keys for a medical researcher. Recruiting, maintaining, and training great salespeople, as well as customer segmentation and client relationship management, may be critical duties if you manage a large sales staff. If you're considering a new career, you should first determine what will help you succeed in the new role, and then consider whether you love those important responsibilities. Identifying key activities in your current employment might help you decide how to spend your time and grow your talents.
This link is occasionally lost sight of by promising leaders. A new division head of a large industrial corporation recently stated that he was having difficulty increasing sales and earnings. He grumbled that he didn't have enough hours in the day since he was spending too much time extinguishing fires. When asked to name the three major drivers of his company's success, he admitted that he didn't know. He spent the next few weeks interviewing employees and customers, and he came to the conclusion that the key to his company's success was cultivating close relationships with each of his top 25 customers' purchasing managers, putting the right people in key sales and manufacturing leadership positions, and staying on the cutting edge of product innovation. In addition, he recognized that his division was underperforming in all three areas.
He then cleared his calendar, forced himself to delegate duties that were less critical to his performance, and concentrated on lifting the bar in each of these areas. He reported six months later that he had replaced several executives, including the sales manager and the head of product development, and that he had formed an executive committee that met weekly to discuss crucial business issues. He also stated that he had been far more diligent in aligning his priorities (and those of his leadership team) with the company's main success factors. Sales and earnings began to rise, and he felt secure in his ability to continue on his upward career path.
Demonstrating Character and Leadership
Character and leadership, while apparently amorphous, often create the difference between good and great performance. The degree to which you put the interests of your company and co-workers ahead of your own is one indicator of character. Excellent leaders are willing to go above and beyond for others, regardless of what it means to them. They are mentors and coaches. They adopt the mindset of a business owner and consider what they would do if they were in charge of all decisions. They're willing to offer a recommendation that will benefit the corporation as a whole, even if it will hurt their own unit. They have the fortitude to believe that their actions will be rewarded in the long run, even if they are not in their own best interests in the short term.
Being a leader also entails being willing to speak up, even if your point of view is unpopular. Even those who secretly carry major reservations nod in agreement when CEOs make ideas. In actuality, most CEOs crave differing viewpoints so that they can make better decisions. While emerging leaders must use excellent judgment when it comes to the tone and timing of their dissent, they must also be conscious that playing it safe when they should be articulating their heartfelt ideas might lead to a plateau.
One CEO expressed his dissatisfaction with a recent significant hire. His top three reports had all had interviews with numerous job candidates and expressed no serious reservations about the ultimate selection. After the new employee had begun to struggle, it was revealed that two of the three senior managers had privately expressed serious reservations, but had judged that the CEO's decision had been made and that speaking out would be irresponsible. The CEO was incensed. He acknowledged his own role in the disaster (and promised to do more to foster dissent), but he downgraded his assessment of the two executives who failed to communicate their opinions. Otherwise confident executives frequently overestimate the career danger of speaking up while significantly underestimating the risk of being silent.
---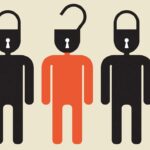 Many people's careers have stalled by playing it safe.
Emerging leaders who push themselves out of genuine concern for the company's best interests are admired by the majority of excellent CEOs. Doing the right thing is a rewarding experience in and of itself, both personally and professionally. Of course, this strategy necessitates a reasonable level of trust in the outcome of the case. Rarely do you see people jeopardize their careers by speaking up and voicing a well-thought-out opposing viewpoint (even when it was unpopular). Many bitter and perplexed people, on the other hand, have stagnated their careers by playing it safe.
There will be ups and downs in any lucrative profession, as well as bad days, weeks, and months. Everyone will experience setbacks and demoralizing circumstances. When one of these stumbling blocks appears, some people quit their ambitions. They lose their bearings and, as a result, undercut their own performance—a wound made all the more agonizing by the fact that it is self-inflicted. This program's courses are designed to help you avoid self-inflicted wounds. Nobody can stop you from realizing your full potential; the challenge is for you to determine your dream, develop the skills needed to get there, and demonstrate character and leadership. Then you must have the confidence to reassess, make modifications, and pursue a path that reflects who you truly are on a regular basis.
---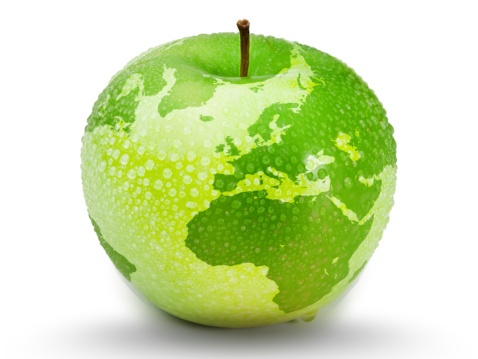 Executive Summary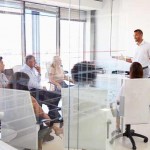 Chapter 1: An Introduction to Cultivating Human Potential
The Oxford Language dictionary defines potential as "latent qualities or abilities that may be developed and lead to future success or usefulness." Intrinsic to the discussion of human potential is a proposition that harnessing these latent characteristics provides the path to a happier, more fulfilling, and more successful life. During the coming 12 months, participants will discover the true nature of human potential, the implications for failing to develop one's latent characteristics, and processes for actualizing more of our innate potential to the realization of the many positive benefits that await.
If you were drawn to this course on Cultivating Potential, it is likely that you have felt at some point or another that you were living beneath your full potential. This feeling of lack may present most in your personal life, your family life, your professional life, or a combination of many areas. Anyone who has endured the sinking feelings of "I am meant for more," or "life should be more than this," can attest, that when we feel deficient in one area of our life, it affects the rest. Ultimately, a lack of meeting our potential in any area of our life will limit how well we perform and what we have to contribute to our professional endeavors. As our professional life suffers, so too will everything else.
If you are in a leadership role, maybe you were attracted to Cultivating Potential because you sense that your employees or team are failing to realize their potential and you are looking for ways to help them unlock their latent skills and abilities. Like the adage about putting your own oxygen mask on first so you can then provide assistance to others, this program will take a similar approach. The best way to encourage and empower others to be their best versions is to model that growth and empowered behavior. And, while going through this program which will bring about a cultivation of your true human potential, you will find many ways to introduce the concepts and applications to the rest of your organization. Each exercise you will complete during the coming months can be easily adapted and shared with others in your charge.
---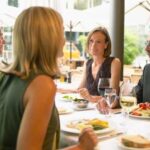 Chapter 2: The Human Potential Model for Performance
"Potential" is multi-dimensional, and just because you are excelling in one area of your potential, it doesn't mean you are living a healthy, well-balanced and fulfilling life. The goal of Cultivating Potential is to help you rise in all areas, but specifically where you feel you are struggling, as a lack of potential in one area will drag all other areas down.
Many traditional programs designed to help maximize potential are derived from the principles of traditional psychology; they focus on a "disease model" which aims to reduce symptoms and defects along a treatment paradigm to help people "return to neutral" without needing external stimuli. A disease-model approach too often disempowers individuals by focusing the attention on what is not working well and what is wrong with them. This not only limits growth potential, it sets a baseline for life-satisfaction, happiness, and fulfillment that falls far below their true potential.
The principles of positive psychology and science of human flourishing can unleash that untapped potential by operating along a full wellness paradigm. This helps people discover what is right with them, what strengths they possess, and leverage what is working well so they can re-discover their whole and perfect selves. A positivity-focused, strengths-based program helps those seeking a successful long-term recovery to move far north of neutral and experience high-level wellness and a life of Thriving.
Each person has a certain level of potential for happiness, success, fulfillment, and contribution in their life. One's actualized potential – how much of their true potential they are currently living into – is a function of their self-efficacy and positive affect (S.E. + P.A.). New skills, positive experiences, and recent wins tend to raise one's level of self-efficacy and positive affect which, in turn, inspires them to take on greater challenges, try more things, and live into their higher potential. Failures, setbacks, traumatic events or negative environments erode one's self-efficacy and positive affect which ultimately diminish the level of potential they will live into.
---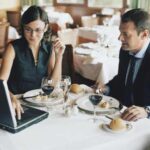 Chapter 3: Factors that promote or limit human potential
Many factors can determine whether you live up to your potential. Fear, shame, bad role models (mentors, leaders that are modeling poor habits and behaviors) can all limit your career growth. Pop Culture, community and learned behaviors also come into play without you maybe realizing. Non nurturing Environments, shame (I am bad/not enough), fear and overwhelm (feeling of not being in control), guilt (what I did was bad, I didn't do enough) and resentments (stolen energy and distracted responsibility, lack of compassion, a parasitic emotion) will all negatively impact your growth.
Human potential is promoted by opposites of the above, and also – taking risk and succeeding, or taking risk and surviving; reflecting on past wins and successes: and having support and accountability.
What Determines a Person's Potential?
A person's potential is determined by several factors: Physical Security, Emotional Security, Environment and Mindset.
Physical Security
Our basic physical needs must be satisfied before we can even attempt to reach our full potential. Our days must be spent fulfilling fundamental needs such as those for food, drink, and shelter if we are to exist.
Consider this: the individual who has the potential to become the greatest computer programmer ever could be living with a nomadic tribe in Sub-Saharan Africa right now. However, because they must spend their days tending to these fundamental physical necessities, their full potential will remain unrealized.
Emotional Security
Humans are sociable creatures that do not thrive in isolation. Forming close ties with people has been found to be quite beneficial to our mental health in studies. These relationships begin to form in early childhood; babies rely on this bond with a parent or carer to meet their requirements, and if the bond is broken for any reason, it can have long-term psychological implications.
Environment
Another crucial component that influences your ability to reach your maximum potential is your environment.
In the same way as the computer programmer in the preceding example, you could have the potential to be the greatest composer since Beethoven, but if you didn't have access to music or grew up in a home that didn't respect that skill set, you're unlikely to reach your full potential. Furthermore, if you didn't encounter others taking on risks, attempting to grow, and striving to reach their own true potential, then you wouldn't have those positive-growth behaviors to model yourself.
Mindset
We don't have to worry about acquiring enough food, drink, or shelter for the most part. Our bodily as well as emotional requirements have been addressed (to a large extent anyway). And any limitations imposed by our environment are minor (especially with the availability of the internet).
So, for the most part, our thinking is the key factor preventing us from realizing our maximum potential. The story we carry around in our heads is our attitude. It begins to develop in childhood and can last the rest of our lives.
---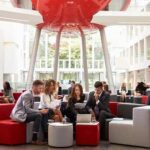 Chapter 4: 100% Responsibility – Taking Ownership
Poker was played in almost every bar across the west as the American frontier was being established. Players took turns dealing the cards because they were wary of each other cheating. A distinctive marker was handed to each dealer to place on the table in front of them. It was usually a knife with a buckhorn handle. Someone who didn't want the duty of dealing the cards would pass it on to the next player, hence the expression "passing the buck."
You know how big of a problem this can be in the job if you've ever worked with or managed someone who was indecisive and careless about their work, passing off their obligations to others. Taking responsibility for your work helps to avoid these problems by demonstrating to others that you can be trusted, even when the job is difficult. Everything goes more smoothly if everyone on your team does their job, no matter how tiny, and accepts responsibility for the results they create. Your role as the company's CEO is to serve as a coach. Rather than throwing folks under the bus, you should invite them to ride alongside you.
Why Should I Take Ownership?
Employees that only do the bare minimum are a drain on the workplace's energy. Those who always seek to blame their lack of success on someone else's mistake is also a burden. It's your role as a leader to motivate those in your charge and those around you to seek responsibility and acceptance of outcomes, good or bad. Make them more conscientious about their work, empower them, and keep their minds tuned to seeking solutions and opportunities instead of roadblock or excuses. In essence, you must teach them how to take responsibility.
Employees are personally invested in a company's success when they believe they are contributing to its overall success. Because of the nature of your work or title, you may feel greater ownership in your company than other employees. As a leader, the best way to inspire others to take responsibility is to demonstrate the behavior yourself. An office full of people who are proud of the work on which they put their names is a productive and rewarding environment for everyone.
Is it Really That Important?
One of the unusual aspects of being a business owner or entrepreneur is that you are your own first employee. Leaders at every level also feel this to a degree if their position is vital for the organization's success. Every day, you represent your firm in two ways: as a boss and as a worker. Your standards are the only ones that matter in the end – the standards you have for yourself and those in your charge. That is why it is critical to take ownership of everything you do and every piece of the company you can influence. You're accepting responsibility for your work, the work of the employees you lead, and every other part of the business. Taking ownership is, at its core, about accepting responsibility and taking the initiative to lead. You've already invested in yourself professionally or as an entrepreneur. As an investor, anything less than the finest from you or your team is unacceptable. People will put forth more effort for recognition and opportunity than for anything else. In this Course Manual, you will find out how to take ownership of your creation and inspire your team to do the same.
---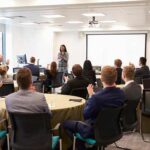 Chapter 5: Internalizing Locus of Control
Internalizing LOC: Part of this is accepting 100% responsibility, looking at what you can control and looking at how you can control or influence the outcomes.
Anxiety, some believe, is an emotional response we experience when we feel like we are out of control – or do not personally control something that will fulfill a need we have. We all have basic needs as humans: (think Maslow's Hierarchy if you are familiar with it) connection, acceptance, security of body, family, career, health, food, etc. When the determining factor to whether or not we will have this need fulfilled is something we do not directly control, that is when we feel anxiety.
For example, when we have financial needs and we don't know whether we will earn enough money to support our needs, lose our job, the economy will crash, these are often thought of as outcomes that will be determined by someone/people other than us. When we have a loved one that is sick and we don't know if they will get better, and we feel that we cannot affect the outcome, that's when we feel anxiety the most.
Anxiety is a parasitic emotion that drains our creative and productive energy. It creates a perpetual stress state in which we experience inhibited cognitive function, reduced creativity, and it fuels a perspective that sees other things also out of our control. This downward spiral is a huge thief of our potential.
What we focus on not only persists but often expands. When we ruminate over things outside out locus of control, these thoughts and emotions will persist. When we shift our mindset and perspective and focus instead on things we can and do control, no matter how small, this helps to discharge the anxious energy and free our greatest cognitive faculties to emerge. With this, our ability to engage and lean into our higher potential is also freed.
Locus of control – who or what is in control of the outcome that is experienced
External Locus of control – something beyond what we can control or influence will be the determining factor in our outcome (health, success, happiness, fulfillment, potential). Resulting emotions are fear, overwhelm, anxiety, frustration, loss of hope.
Internal Locus of Control – the fulfillment of a need or desire is going to be influenced or determined by something that you have direct control over. Internalized locus of control – i.e. taking responsibility – results in decreased stress, increased sense of hope and excitement, enthusiasm, higher cognitive function (improved immune response), improved innovation and creativity.
---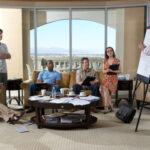 Chapter 6: Equation for Responsibility: Event, Response, Outcome
The Success Formula: Event + Response = Outcome
The recipe for success can be applied to almost any scenario in your life. A specific event (E) combined with your response to that specific situation (R) leads in an outcome in this formula (O).
It's easy to go through life believing that events or external circumstances determine our outcomes and success. Things happen, and you have no control over the outcome. You have no control over your success. E is the same as O. Right?
It turns out that you do, in fact, have a voice in your own success. While you may not be able to control every event that occurs in your life, you do have a say in how things unfold. Your participation in the outcome stems from your reaction to an occurrence. E + R equals O.
Event (Can't Control) + Response (Can Control) = Outcome (Can Directly Influence)
Let's be honest. You can't have complete control over every event that happens, and you might not be able to easily create any outcome you desire, but we would all be surprised by how much more control we have over outcomes than we normally believe. This concept is introduced as an equation to illustrate the control we do have over outcomes. Like a numerical equation, you can manipulate inputs on the left side to get what you want on the right side. If the (E)vent that life gives you is a 2, and you are used to (R)esponding with a 3, your (O)utcome will be a 5. If you would rather have an outcome of 8, you can change your response to a 6. If external circumstances change and life now gives you a 1 instead of a 2, you can accept the new outcome or you can change your response and regain the outcome that you want.
As you will discover in the course manual, this concept is distilled down to a simple equation to make it easier to conceptualized. Regardless of the simplicity, this is not a concept to trivialize or minimize the far-reaching impact it can influence in every outcome you wish to experience
Weather, traffic, and other people's choices are just a few of the factors that are beyond your control. Nonetheless, these are the elements that wind up bearing the brunt of the blame and serving as justifications for where you end up.
The truth is that in every given situation, the only thing you have control over is your reaction to the events and circumstances you face. And how you respond is a determining factor in the outcome you create. You might not be able to control a global pandemic, for example. However, you always have control over how you react to current circumstances and which opportunities you pursue, how you deal with the stress, and which roadblocks you allow to hold you back.
Master Your Mindset
Your personal thoughts and actions might determine whether you stay stuck in your current situation or make significant advances in your life. When you realize that how you react to an unpredictable situation is the key to achieving your goals, a few things will happen in your life:
• You take control of your life and take on greater responsibilities.
• You don't wait for things to happen to you; you create them.
• You stop making excuses and start looking for answers.
• You're more willing to try new, unusual, and uncomfortable things.
• You are no longer blaming others for your predicament.
• You understand that things will not always go as planned.
• You stop attempting to be flawless or expecting life to be perfect.
If you find that you're not happy with the results you're getting (in the gym, at home, at work, in life), then ask yourself:
• What outcome do I want to create?
• What do I have control of in this situation?
• What's my response to what I can't control?
• What response gets me closer my outcome?
• What choices do I have?
• What change can I make?
Then, let go of the things you can't control. Take responsibility for your responses. (The word, responsibility is, after all, derived from the words response and ability – or, more directly, an ability to choose one's response.) Take action on your choices. And make a meaningful change to your mindset and to your life.
---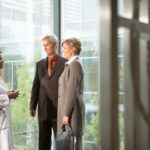 Chapter 7: The Indirect Sphere
One way to envision the world as we experience it is as though it is comprised of three concentric spheres. You might picture these three spheres as concentric bubbles.
The largest sphere, which I think of as the Indirect Sphere, encompasses everything that happens in the world, good or bad, that does not directly affect us. This might include things such as news of an occurrence a thousand miles away or word of a tragedy happening overseas. Perhaps a classmate from high school, whom you haven't spoken to in years, recently got married or lost a job. Maybe a well-known celebrity you like lost a child.
We hear about these things often, and though they don't affect us directly, they can have an impact on us—if we allow them to. If we ponder or ruminate over these indirect occurrences, they can affect our mood, our concentration, and ultimately, the actions we take, which will have a direct effect on the results we experience
The Indirect Sphere
The Indirect Sphere is the largest, outermost Sphere. This Sphere is comprised of everything that happens in the world that is beyond our control and has no direct influence over us. Hence, the "Indirect" label. These are the events and circumstances that affect us indirectly, at best.
Consider the news of a celebrity divorce. Perhaps it is someone you like, a person whose movies you have always enjoyed or whose concerts you have attended. Maybe seeing pictures of them with their family has made you smile in the past. But this is not someone you personally know or interact with in any way. His or her divorce does not directly affect you.
That said, it does have the power to have an effect over you—if you allow it to. How invested you become in this news is completely up to you. If you spend hours poring over gossip magazines and searching for clues behind the celebrity splits, you are devoting valuable time and energy to an event that has nothing to do with you, diverting that time and energy from the things you can control. Before long, this rumination over the upsetting news will begin to affect your emotional state which will affect the way you respond to things that do directly impact you.
An easy way to determine if something directly or indirectly affects us is by asking whether or not we need to respond to it. If a riot occurs a few thousand miles away, and you don't know anyone involved, there is nothing you have to do (physically or emotionally) to respond to that event.
If, on the other hand, the hot water heater in your house springs a leak, there is no way you can choose to not let that affect you. You have to do something in response.
Now, is it normal to have an emotional response to something tragic happening in the world, even if it doesn't directly affect you? Absolutely. And, in fact, there can be a lot of benefits from choosing to respond to certain events that speak to you emotionally, either through donating your time or funds. But the point is, you have a choice when it comes to how you respond to events and circumstances in the Indirect Sphere. You don't have to respond to any of it.
---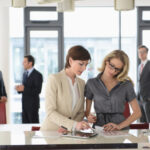 Chapter 8: The Direct Sphere
The Direct Sphere is comprised of all the events and circumstances in life that directly affect us—the ones that force us to respond or react in some way. Events in this Sphere may include losing your wallet, the bad weather that occurs on your day off, or the harsh words your boss spoke to you. Each of the events or circumstances within the Direct Sphere elicits some form of reaction.
Let's say your distant neighbor loses his job. You can recognize this as a terrible and unfortunate event, but it is not one that directly affects you or your family. It is an Indirect Sphere event. You may respond, but you don't have to.
If you lose your job, on the other hand, that would be a Direct Sphere event. You have to respond in some way; if you don't, you and your family will soon go hungry and wind up on the streets. Still, how you respond is up to you. You have a choice whether this Direct Sphere event will spark a downward spiral of emotional turmoil or elicit constructive action on your part.
With Indirect Sphere events, you choose whether you react or respond.
With Direct Sphere events, you choose how you will react or respond.
Both Indirect and Direct Sphere events and circumstances can be seen in a positive or negative light. There are some universal principles you will discover in the course material that will help you identify the positive side of every event you face.
During this course, you will learn to adopt an empowering and liberating process for success and resilience that stems from this concept of life's spheres. In essence, once an event is brought to your attention, filter that event in your mind to decipher whether it directly affects you or not. Then, discard Indirect Sphere events from your thoughts and turn your focus back to the Direct Sphere items on your plate.
---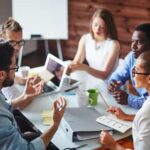 Chapter 9: The Action Sphere
The Action Sphere
The last sphere of this three-sphere metaphor is the "Action Sphere." This Sphere encompasses everything in the world we can affect ourselves. The Action Sphere can extend both directly and indirectly beyond you to all the people and things you control or influence with your actions and words.
In the section about E+R=O, we begin to get a sense for what we can control in this Action Sphere. If we pull back to see everything we may indirectly affect with our actions, we see how far our Action Sphere – our influence and impact on the world – really extends.
Let's say you decide to volunteer for Big Brothers Big Sisters. You take a "Little" – the youth assigned to you for mentorship – under your wings and commit to spending time with him or her once a week. You introduce your Little to experiences they never would have had otherwise and provide encouragement and sound advice they aren't getting at home. As a result of your guidance and mentorship, your Little blossoms in school and decides to pursue a college degree. Ultimately, he or she rises above the circumstances of his or her home life and goes on to live a productive and happy existence—possibly becoming a Big Brother or Sister themselves a decade or two down the line.
That is an example of your Action Sphere at work.
The actions we take today have an influence on the world we experience tomorrow. The events we create this year help to define the circumstances we see in the next. The Action Sphere extends as far as your voice and actions can travel, which today, with the Internet, blogs and social media, can reach pretty far. The Action Sphere also extends outward, to all that you can affect with your personal actions—the people you help, the work you do and the legacy you build with your own hands. When your actions inspire the actions of another, then your Action Sphere extends indirectly through all they can reach as well.
---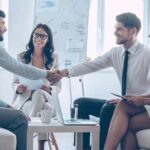 Chapter 10: Personal Integrity
What does personal integrity mean?
Personal integrity is described as having strong morals or beliefs and adhering to them in both words and deeds.
Integrity is a simple concept: living with integrity is upholding your values regardless of the situation or who is looking. You live by your own set of morals.
Matching what you say to what you do is a simple way to think about integrity. For example, if someone claims that honesty is one of their values but is frequently dishonest or rarely shares the whole truth with others, they are displaying a lack of integrity. If you value honesty (or personal integrity), you'll find a method to be open and honest with others, even if it's challenging.
You are not only operating according to your values when you have personal integrity; you are also genuine to yourself and what you believe in. When it comes to what you want in life and the type of person you want to be, you don't let others easily influence you, and you stick to your convictions.
To reach out highest potential, we must not have conflicting intentions or suffer diffused attention and focus with our allegiances. Everything must align to reach our highest good and to produce our highest good; we must maintain harmony between our values and beliefs and the actions and behavoirs we exhibit.
A lack of integrity is one of the fastest ways to erode our potential. A loss of integrity compromises connections and relationships; we lose trust in self and trust of others; confuses priorities; erodes confidence. We don't take ourselves seriously and soon question how much we can take others seriously or trust them. A lack of integrity compromises social connection and bonding that is prerequisite for high functioning. Humans are hard-wired for and operate the best when they maintain strong connections with others. This means healthy and supporting relationships that empower us to be our best. A lack of integrity with our words and actions causes a lack of integrity with the human connections we have.
The Three Forms of Integrity:
According to management consultant and executive coach, Dan Coughlin, there are three types of integrity:
1. Internal integrity – This is your deepest level of integrity. Is your integrity merely for show, or do you actually conduct your life with integrity in mind? Internal integrity refers to the ability to do the correct thing even when no one is looking and when you will earn no credit for it. Doing the right thing, even if it is the more difficult decision, while no one is looking is a significant step toward living a life of integrity.
2. External integrity – This is the image you project to others. When your actions are in line with your beliefs and what you say, you have high external integrity. If your words say one thing but your actions suggest another, you need to make some more effort!
3. Image integrity – This is the image of your integrity, similar to exterior integrity. Can these behaviors be viewed of in any other manner, even though you appear to be doing the right things and following the correct path? Are you allowing your image to be interpreted in any way? People have incredibly vivid imaginations. When we don't understand something, we're ready to make assumptions and generate opinions on why it's happening. Maintaining your image integrity entails making sure that none of your actions or statements might be misinterpreted.
---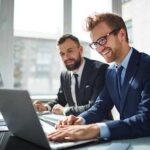 Chapter 11: Improving Response/Increasing Resilience
The American Psychological Association defines resilience as "the ability to adapt well in the face of adversity, trauma, tragedy, threats, or even large sources of risk." In layman's terms, resilience can be defined as the capacity to bounce back when things go wrong rather than cracking under duress. The good news is that everyone, to varied degrees, is resilient. However, one's resilience will vary with time – both throughout the day and throughout one's life. Well rested, nourished, and hydrated, a person may exhibit greater resilience, or capacity to bounce back from stress. During one's lifetime, capacity can be developed and diminished just as one may develop other skills or lose them over time due to lack of use.
It's crucial to remember that a resilient person still feels the pain of a challenging situation or stressful time; they've just developed a greater capacity to deal with the trying times. Resilience, fortunately, can be learned, developed, and cultivated. And professionally, a lack of resilience can make or break one's career advancement as resilience is directly correlated with an ability to succeed in the face of adversity or handle the stress of the unknown.
The road to professional achievement is no longer the same as it once was. When the Baby Boomers first entered the workforce, getting on the appropriate organizational ladder and sticking to it was all that mattered. "Be faithful to the corporation, and the company will be loyal to you," they were basically instructed.
Today, the idea of working for a single company for your entire career, putting your head down and doing essentially the same type of job, seems quaint. Your career is likely to go through several stages, involving multiple organizations, evolving skill sets, and abrupt change; resilience is the key to being successful on that journey.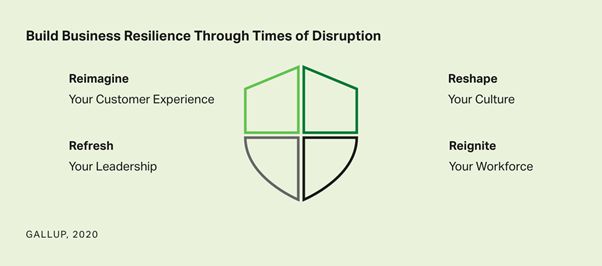 Resilience is a set of abilities
You may not be able to affect the outcome of a highly stressful situation, but you can control how you interpret and respond to it. As resilience increases, so does your capacity to respond to situations in an effective and productive manner.
Part of fostering greater resilience is learning a skill set that includes:
• Recognizing and interpreting unpleasant situations for what they are. "This isn't a doom-and-gloom scenario." "Regardless of how painful this situation may be, there is an opportunity to learn and grow." "I'm working to stay in the present moment."
• Perseverance in the face of adversity.
• Having a defined set of objectives and a sense of direction.
• Seeing the big picture and accepting that adversity is an inevitable part of a life worth living.
• Leveraging one's emotions to respond constructively instead of being controlled by one's emotions.
• Keeping in touch with people and leveraging healthy, nurturing connections.
What is the significance of this?
There is mounting evidence to support the following assertions:
• Resilient people tend to do better in school and at work
• Resilient people can achieve more in their careers
• Resilience is a critical leadership trait
• Resilient people can enjoy happier and healthier lives
• Resilient people are more productive employees
As a result, developing persistence and tenacity is a crucial talent –maintaining these traits in the face of adversity requires resilience. Knowing how to recognize various stressors and how to manage with them boosts your ability to recover from hardship. You will be a happier and more productive employee as a result. As a result, many employers will ask you questions during the interview stage about how you have dealt with stress in the past or how you would handle a hypothetical circumstance if it occurred to you. These are some of the most typical interview questions.
---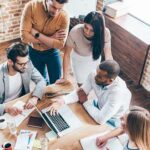 Chapter 12: Leadership – Developing the Potential of Your Workplace
In the Marine Corps, I learned that people typically step up to the level of trust and responsibility you give them. I learned that if a person is failing to take responsibility and ownership of situations, it was likely due to the leader failing to properly delegate any kind of trust or control. Micromanagement squanders initiative and subordinate's desire to take responsibility. An ethos of Marine Corps Leadership is to strive for "centralized control, decentralized execution," This tenant acknowledges that there is a boss/leader/department head in control who sets a direction or intent, but the execution and front-line decisions that need to be made accordingly, were left to those at the lowest levels and the point of action – those who are "in the trenches."
It's common for 19 year-old Marines to make life-or-death decisions in wartime because the communication chain back to the centralized control would take so long the decision at hand would no longer be relevant. The same is true, though not as life-and-death, at any organization. In today's business climate, organizations need to be able to shift and maneuver and adapt as quickly as possible in order to take advantage of opportunities. The only way allow an organization to develop this agility is to push decision-making authority down to the lowest levels possible. Of course there must also be a pull for decision-making authority at the lower levels; this is where fostering ownership and individual responsibility at every level is required.
To allow such an arrangement of decentralized execution to function, organizations rely on training and transparent communication. The lowest level employees who can make decisions MUST be very clear on what the intent and desired outcome of the leader who is accountable for said outcome. With this clear intent, employees at the lower levels can make good decisions from their perspective and front-line knowledge that will positively affect the overall goal of the organization or division.
Leadership is about allowing others to reach their full potential
A leader in the twenty-first century must be able to make the most of any scenario. They are fearless in challenging the current status quo and pushing the boundaries to improve things. The best leaders know how to get the most out of others because of these and other attributes; they help others to reach their maximum potential.
The type of leaders an employee is able to witness and learn from have a significant impact on shaping the future of that employee's personal and professional future. Leaders impact everything from the lens through which employees perceive the world, the decisions they make, to how they manage their lives and careers. This is why so many of today's top leaders were mentored by great leaders in the past. One's ability to succeed as a leader is a result of the leaders and mentors they surround themselves with throughout theircareers.
Always keep in mind the leaders, mentors, and networks who are influencing your character growth as you chart out your career. When you do, you'll gain a lot better understanding of how you will be influenced to think, act, and innovate.
When you find mentors who are eager to take an active interest in your progress and success, you know you've found the appropriate leader for your career growth. If your leader shows no interest, it doesn't mean that you cannot learn from them by observation, but the direct impact may be limited. Continually ask yourself, "Do those I surround myself with and look up to encourage me to fulfill my full potential.
Each person brings their own set of experiences, values, cultural backgrounds, inspirations, and beliefs to the table. The finest leaders are those who are able to recognize and respect the distinctions that each person brings, as well as how to make the most of them. These leaders have the emotional intelligence to connect the dots and opportunities within each dot in order to help each of their employees reach their maximum potential.
Great leadres know how to push you out of your comfort zone to see how far you can go. They look at how far you can push yourself and whether you accept the challenges. When they never allow you to become complacent and are continuously testing and helping you expand your skill sets and capacities to prepare you for the next phase of your career, you know you've found the appropriate leader in your profession.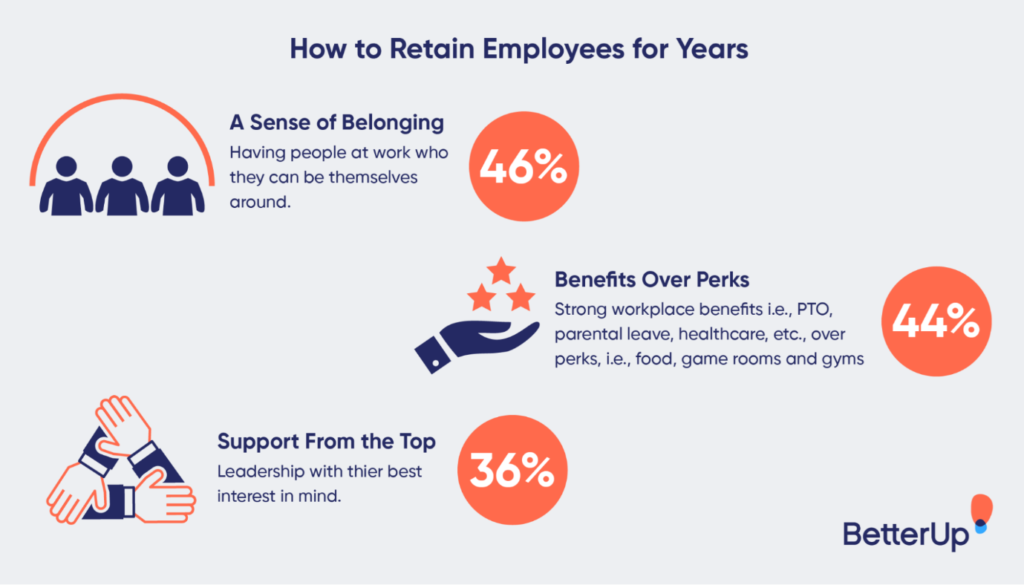 ---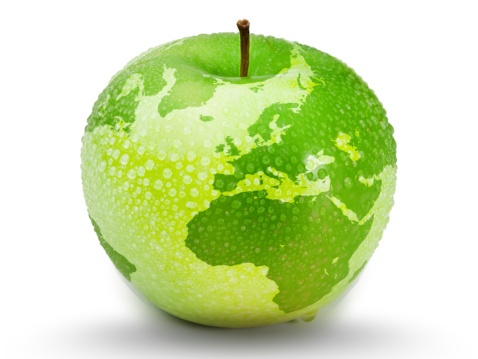 Curriculum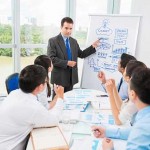 Cultivating Potential – Workshop 1 – Framework Potential
An Introduction to Cultivating Human Potential
The Human Potential Model for Performance
Factors that Promote or Limit Human Potential
100% Responsibility – Taking Ownership
Internalizing Locus of Control
Equation for Responsibility
The Indirect Sphere
The Direct Sphere
The Action Sphere (Equation for Results/Outcomes)
Personal Integrity
Improving Response/Increasing Resilience
Leadership – Developing the Potential of Your Workplace
---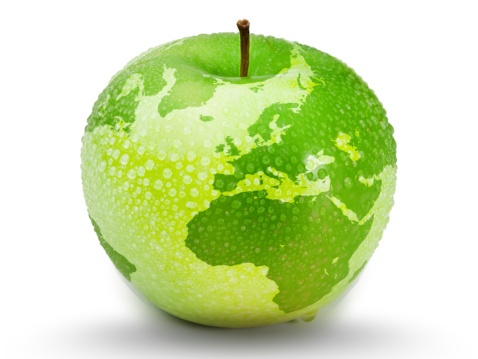 Distance Learning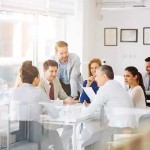 Introduction
Welcome to Appleton Greene and thank you for enrolling on the Cultivating Potential corporate training program. You will be learning through our unique facilitation via distance-learning method, which will enable you to practically implement everything that you learn academically. The methods and materials used in your program have been designed and developed to ensure that you derive the maximum benefits and enjoyment possible. We hope that you find the program challenging and fun to do. However, if you have never been a distance-learner before, you may be experiencing some trepidation at the task before you. So we will get you started by giving you some basic information and guidance on how you can make the best use of the modules, how you should manage the materials and what you should be doing as you work through them. This guide is designed to point you in the right direction and help you to become an effective distance-learner. Take a few hours or so to study this guide and your guide to tutorial support for students, while making notes, before you start to study in earnest.
Study environment
You will need to locate a quiet and private place to study, preferably a room where you can easily be isolated from external disturbances or distractions. Make sure the room is well-lit and incorporates a relaxed, pleasant feel. If you can spoil yourself within your study environment, you will have much more of a chance to ensure that you are always in the right frame of mind when you do devote time to study. For example, a nice fire, the ability to play soft soothing background music, soft but effective lighting, perhaps a nice view if possible and a good size desk with a comfortable chair. Make sure that your family know when you are studying and understand your study rules. Your study environment is very important. The ideal situation, if at all possible, is to have a separate study, which can be devoted to you. If this is not possible then you will need to pay a lot more attention to developing and managing your study schedule, because it will affect other people as well as yourself. The better your study environment, the more productive you will be.
Study tools & rules
Try and make sure that your study tools are sufficient and in good working order. You will need to have access to a computer, scanner and printer, with access to the internet. You will need a very comfortable chair, which supports your lower back, and you will need a good filing system. It can be very frustrating if you are spending valuable study time trying to fix study tools that are unreliable, or unsuitable for the task. Make sure that your study tools are up to date. You will also need to consider some study rules. Some of these rules will apply to you and will be intended to help you to be more disciplined about when and how you study. This distance-learning guide will help you and after you have read it you can put some thought into what your study rules should be. You will also need to negotiate some study rules for your family, friends or anyone who lives with you. They too will need to be disciplined in order to ensure that they can support you while you study. It is important to ensure that your family and friends are an integral part of your study team. Having their support and encouragement can prove to be a crucial contribution to your successful completion of the program. Involve them in as much as you can.
Successful distance-learning
Distance-learners are freed from the necessity of attending regular classes or workshops, since they can study in their own way, at their own pace and for their own purposes. But unlike traditional internal training courses, it is the student's responsibility, with a distance-learning program, to ensure that they manage their own study contribution. This requires strong self-discipline and self-motivation skills and there must be a clear will to succeed. Those students who are used to managing themselves, are good at managing others and who enjoy working in isolation, are more likely to be good distance-learners. It is also important to be aware of the main reasons why you are studying and of the main objectives that you are hoping to achieve as a result. You will need to remind yourself of these objectives at times when you need to motivate yourself. Never lose sight of your long-term goals and your short-term objectives. There is nobody available here to pamper you, or to look after you, or to spoon-feed you with information, so you will need to find ways to encourage and appreciate yourself while you are studying. Make sure that you chart your study progress, so that you can be sure of your achievements and re-evaluate your goals and objectives regularly.
Self-assessment
Appleton Greene training programs are in all cases post-graduate programs. Consequently, you should already have obtained a business-related degree and be an experienced learner. You should therefore already be aware of your study strengths and weaknesses. For example, which time of the day are you at your most productive? Are you a lark or an owl? What study methods do you respond to the most? Are you a consistent learner? How do you discipline yourself? How do you ensure that you enjoy yourself while studying? It is important to understand yourself as a learner and so some self-assessment early on will be necessary if you are to apply yourself correctly. Perform a SWOT analysis on yourself as a student. List your internal strengths and weaknesses as a student and your external opportunities and threats. This will help you later on when you are creating a study plan. You can then incorporate features within your study plan that can ensure that you are playing to your strengths, while compensating for your weaknesses. You can also ensure that you make the most of your opportunities, while avoiding the potential threats to your success.
Accepting responsibility as a student
Training programs invariably require a significant investment, both in terms of what they cost and in the time that you need to contribute to study and the responsibility for successful completion of training programs rests entirely with the student. This is never more apparent than when a student is learning via distance-learning. Accepting responsibility as a student is an important step towards ensuring that you can successfully complete your training program. It is easy to instantly blame other people or factors when things go wrong. But the fact of the matter is that if a failure is your failure, then you have the power to do something about it, it is entirely in your own hands. If it is always someone else's failure, then you are powerless to do anything about it. All students study in entirely different ways, this is because we are all individuals and what is right for one student, is not necessarily right for another. In order to succeed, you will have to accept personal responsibility for finding a way to plan, implement and manage a personal study plan that works for you. If you do not succeed, you only have yourself to blame.
Planning
By far the most critical contribution to stress, is the feeling of not being in control. In the absence of planning we tend to be reactive and can stumble from pillar to post in the hope that things will turn out fine in the end. Invariably they don't! In order to be in control, we need to have firm ideas about how and when we want to do things. We also need to consider as many possible eventualities as we can, so that we are prepared for them when they happen. Prescriptive Change, is far easier to manage and control, than Emergent Change. The same is true with distance-learning. It is much easier and much more enjoyable, if you feel that you are in control and that things are going to plan. Even when things do go wrong, you are prepared for them and can act accordingly without any unnecessary stress. It is important therefore that you do take time to plan your studies properly.
Management
Once you have developed a clear study plan, it is of equal importance to ensure that you manage the implementation of it. Most of us usually enjoy planning, but it is usually during implementation when things go wrong. Targets are not met and we do not understand why. Sometimes we do not even know if targets are being met. It is not enough for us to conclude that the study plan just failed. If it is failing, you will need to understand what you can do about it. Similarly if your study plan is succeeding, it is still important to understand why, so that you can improve upon your success. You therefore need to have guidelines for self-assessment so that you can be consistent with performance improvement throughout the program. If you manage things correctly, then your performance should constantly improve throughout the program.
Study objectives & tasks
The first place to start is developing your program objectives. These should feature your reasons for undertaking the training program in order of priority. Keep them succinct and to the point in order to avoid confusion. Do not just write the first things that come into your head because they are likely to be too similar to each other. Make a list of possible departmental headings, such as: Customer Service; E-business; Finance; Globalization; Human Resources; Technology; Legal; Management; Marketing and Production. Then brainstorm for ideas by listing as many things that you want to achieve under each heading and later re-arrange these things in order of priority. Finally, select the top item from each department heading and choose these as your program objectives. Try and restrict yourself to five because it will enable you to focus clearly. It is likely that the other things that you listed will be achieved if each of the top objectives are achieved. If this does not prove to be the case, then simply work through the process again.
Study forecast
As a guide, the Appleton Greene Cultivating Potential corporate training program should take 12-18 months to complete, depending upon your availability and current commitments. The reason why there is such a variance in time estimates is because every student is an individual, with differing productivity levels and different commitments. These differentiations are then exaggerated by the fact that this is a distance-learning program, which incorporates the practical integration of academic theory as an as a part of the training program. Consequently all of the project studies are real, which means that important decisions and compromises need to be made. You will want to get things right and will need to be patient with your expectations in order to ensure that they are. We would always recommend that you are prudent with your own task and time forecasts, but you still need to develop them and have a clear indication of what are realistic expectations in your case. With reference to your time planning: consider the time that you can realistically dedicate towards study with the program every week; calculate how long it should take you to complete the program, using the guidelines featured here; then break the program down into logical modules and allocate a suitable proportion of time to each of them, these will be your milestones; you can create a time plan by using a spreadsheet on your computer, or a personal organizer such as MS Outlook, you could also use a financial forecasting software; break your time forecasts down into manageable chunks of time, the more specific you can be, the more productive and accurate your time management will be; finally, use formulas where possible to do your time calculations for you, because this will help later on when your forecasts need to change in line with actual performance. With reference to your task planning: refer to your list of tasks that need to be undertaken in order to achieve your program objectives; with reference to your time plan, calculate when each task should be implemented; remember that you are not estimating when your objectives will be achieved, but when you will need to focus upon implementing the corresponding tasks; you also need to ensure that each task is implemented in conjunction with the associated training modules which are relevant; then break each single task down into a list of specific to do's, say approximately ten to do's for each task and enter these into your study plan; once again you could use MS Outlook to incorporate both your time and task planning and this could constitute your study plan; you could also use a project management software like MS Project. You should now have a clear and realistic forecast detailing when you can expect to be able to do something about undertaking the tasks to achieve your program objectives.
Performance management
It is one thing to develop your study forecast, it is quite another to monitor your progress. Ultimately it is less important whether you achieve your original study forecast and more important that you update it so that it constantly remains realistic in line with your performance. As you begin to work through the program, you will begin to have more of an idea about your own personal performance and productivity levels as a distance-learner. Once you have completed your first study module, you should re-evaluate your study forecast for both time and tasks, so that they reflect your actual performance level achieved. In order to achieve this you must first time yourself while training by using an alarm clock. Set the alarm for hourly intervals and make a note of how far you have come within that time. You can then make a note of your actual performance on your study plan and then compare your performance against your forecast. Then consider the reasons that have contributed towards your performance level, whether they are positive or negative and make a considered adjustment to your future forecasts as a result. Given time, you should start achieving your forecasts regularly.
With reference to time management: time yourself while you are studying and make a note of the actual time taken in your study plan; consider your successes with time-efficiency and the reasons for the success in each case and take this into consideration when reviewing future time planning; consider your failures with time-efficiency and the reasons for the failures in each case and take this into consideration when reviewing future time planning; re-evaluate your study forecast in relation to time planning for the remainder of your training program to ensure that you continue to be realistic about your time expectations. You need to be consistent with your time management, otherwise you will never complete your studies. This will either be because you are not contributing enough time to your studies, or you will become less efficient with the time that you do allocate to your studies. Remember, if you are not in control of your studies, they can just become yet another cause of stress for you.
With reference to your task management: time yourself while you are studying and make a note of the actual tasks that you have undertaken in your study plan; consider your successes with task-efficiency and the reasons for the success in each case; take this into consideration when reviewing future task planning; consider your failures with task-efficiency and the reasons for the failures in each case and take this into consideration when reviewing future task planning; re-evaluate your study forecast in relation to task planning for the remainder of your training program to ensure that you continue to be realistic about your task expectations. You need to be consistent with your task management, otherwise you will never know whether you are achieving your program objectives or not.
Keeping in touch
You will have access to qualified and experienced professors and tutors who are responsible for providing tutorial support for your particular training program. So don't be shy about letting them know how you are getting on. We keep electronic records of all tutorial support emails so that professors and tutors can review previous correspondence before considering an individual response. It also means that there is a record of all communications between you and your professors and tutors and this helps to avoid any unnecessary duplication, misunderstanding, or misinterpretation. If you have a problem relating to the program, share it with them via email. It is likely that they have come across the same problem before and are usually able to make helpful suggestions and steer you in the right direction. To learn more about when and how to use tutorial support, please refer to the Tutorial Support section of this student information guide. This will help you to ensure that you are making the most of tutorial support that is available to you and will ultimately contribute towards your success and enjoyment with your training program.
Work colleagues and family
You should certainly discuss your program study progress with your colleagues, friends and your family. Appleton Greene training programs are very practical. They require you to seek information from other people, to plan, develop and implement processes with other people and to achieve feedback from other people in relation to viability and productivity. You will therefore have plenty of opportunities to test your ideas and enlist the views of others. People tend to be sympathetic towards distance-learners, so don't bottle it all up in yourself. Get out there and share it! It is also likely that your family and colleagues are going to benefit from your labors with the program, so they are likely to be much more interested in being involved than you might think. Be bold about delegating work to those who might benefit themselves. This is a great way to achieve understanding and commitment from people who you may later rely upon for process implementation. Share your experiences with your friends and family.
Making it relevant
The key to successful learning is to make it relevant to your own individual circumstances. At all times you should be trying to make bridges between the content of the program and your own situation. Whether you achieve this through quiet reflection or through interactive discussion with your colleagues, client partners or your family, remember that it is the most important and rewarding aspect of translating your studies into real self-improvement. You should be clear about how you want the program to benefit you. This involves setting clear study objectives in relation to the content of the course in terms of understanding, concepts, completing research or reviewing activities and relating the content of the modules to your own situation. Your objectives may understandably change as you work through the program, in which case you should enter the revised objectives on your study plan so that you have a permanent reminder of what you are trying to achieve, when and why.
Distance-learning check-list
Prepare your study environment, your study tools and rules.
Undertake detailed self-assessment in terms of your ability as a learner.
Create a format for your study plan.
Consider your study objectives and tasks.
Create a study forecast.
Assess your study performance.
Re-evaluate your study forecast.
Be consistent when managing your study plan.
Use your Appleton Greene Certified Learning Provider (CLP) for tutorial support.
Make sure you keep in touch with those around you.

---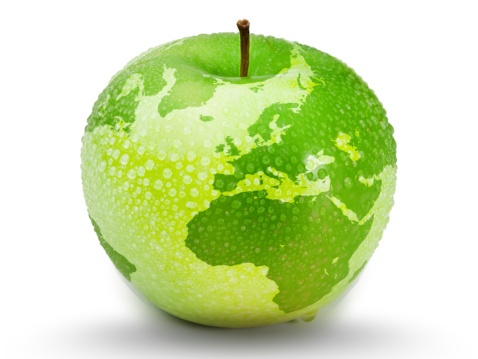 Tutorial Support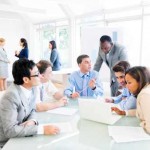 Programs
Appleton Greene uses standard and bespoke corporate training programs as vessels to transfer business process improvement knowledge into the heart of our clients' organizations. Each individual program focuses upon the implementation of a specific business process, which enables clients to easily quantify their return on investment. There are hundreds of established Appleton Greene corporate training products now available to clients within customer services, e-business, finance, globalization, human resources, information technology, legal, management, marketing and production. It does not matter whether a client's employees are located within one office, or an unlimited number of international offices, we can still bring them together to learn and implement specific business processes collectively. Our approach to global localization enables us to provide clients with a truly international service with that all important personal touch. Appleton Greene corporate training programs can be provided virtually or locally and they are all unique in that they individually focus upon a specific business function. They are implemented over a sustainable period of time and professional support is consistently provided by qualified learning providers and specialist consultants.
---
Support available
You will have a designated Certified Learning Provider (CLP) and an Accredited Consultant and we encourage you to communicate with them as much as possible. In all cases tutorial support is provided online because we can then keep a record of all communications to ensure that tutorial support remains consistent. You would also be forwarding your work to the tutorial support unit for evaluation and assessment. You will receive individual feedback on all of the work that you undertake on a one-to-one basis, together with specific recommendations for anything that may need to be changed in order to achieve a pass with merit or a pass with distinction and you then have as many opportunities as you may need to re-submit project studies until they meet with the required standard. Consequently the only reason that you should really fail (CLP) is if you do not do the work. It makes no difference to us whether a student takes 12 months or 18 months to complete the program, what matters is that in all cases the same quality standard will have been achieved.
---
Support Process
Please forward all of your future emails to the designated (CLP) Tutorial Support Unit email address that has been provided and please do not duplicate or copy your emails to other AGC email accounts as this will just cause unnecessary administration. Please note that emails are always answered as quickly as possible but you will need to allow a period of up to 20 business days for responses to general tutorial support emails during busy periods, because emails are answered strictly within the order in which they are received. You will also need to allow a period of up to 30 business days for the evaluation and assessment of project studies. This does not include weekends or public holidays. Please therefore kindly allow for this within your time planning. All communications are managed online via email because it enables tutorial service support managers to review other communications which have been received before responding and it ensures that there is a copy of all communications retained on file for future reference. All communications will be stored within your personal (CLP) study file here at Appleton Greene throughout your designated study period. If you need any assistance or clarification at any time, please do not hesitate to contact us by forwarding an email and remember that we are here to help. If you have any questions, please list and number your questions succinctly and you can then be sure of receiving specific answers to each and every query.
---
Time Management
It takes approximately 1 Year to complete the Cultivating Potential corporate training program, incorporating 12 x 6-hour monthly workshops. Each student will also need to contribute approximately 4 hours per week over 1 Year of their personal time. Students can study from home or work at their own pace and are responsible for managing their own study plan. There are no formal examinations and students are evaluated and assessed based upon their project study submissions, together with the quality of their internal analysis and supporting documents. They can contribute more time towards study when they have the time to do so and can contribute less time when they are busy. All students tend to be in full time employment while studying and the Cultivating Potential program is purposely designed to accommodate this, so there is plenty of flexibility in terms of time management. It makes no difference to us at Appleton Greene, whether individuals take 12-18 months to complete this program. What matters is that in all cases the same standard of quality will have been achieved with the standard and bespoke programs that have been developed.
---
Distance Learning Guide
The distance learning guide should be your first port of call when starting your training program. It will help you when you are planning how and when to study, how to create the right environment and how to establish the right frame of mind. If you can lay the foundations properly during the planning stage, then it will contribute to your enjoyment and productivity while training later. The guide helps to change your lifestyle in order to accommodate time for study and to cultivate good study habits. It helps you to chart your progress so that you can measure your performance and achieve your goals. It explains the tools that you will need for study and how to make them work. It also explains how to translate academic theory into practical reality. Spend some time now working through your distance learning guide and make sure that you have firm foundations in place so that you can make the most of your distance learning program. There is no requirement for you to attend training workshops or classes at Appleton Greene offices. The entire program is undertaken online, program course manuals and project studies are administered via the Appleton Greene web site and via email, so you are able to study at your own pace and in the comfort of your own home or office as long as you have a computer and access to the internet.
---
How To Study
The how to study guide provides students with a clear understanding of the Appleton Greene facilitation via distance learning training methods and enables students to obtain a clear overview of the training program content. It enables students to understand the step-by-step training methods used by Appleton Greene and how course manuals are integrated with project studies. It explains the research and development that is required and the need to provide evidence and references to support your statements. It also enables students to understand precisely what will be required of them in order to achieve a pass with merit and a pass with distinction for individual project studies and provides useful guidance on how to be innovative and creative when developing your Unique Program Proposition (UPP).
---
Tutorial Support
Tutorial support for the Appleton Greene Cultivating Potential corporate training program is provided online either through the Appleton Greene Client Support Portal (CSP), or via email. All tutorial support requests are facilitated by a designated Program Administration Manager (PAM). They are responsible for deciding which professor or tutor is the most appropriate option relating to the support required and then the tutorial support request is forwarded onto them. Once the professor or tutor has completed the tutorial support request and answered any questions that have been asked, this communication is then returned to the student via email by the designated Program Administration Manager (PAM). This enables all tutorial support, between students, professors and tutors, to be facilitated by the designated Program Administration Manager (PAM) efficiently and securely through the email account. You will therefore need to allow a period of up to 20 business days for responses to general support queries and up to 30 business days for the evaluation and assessment of project studies, because all tutorial support requests are answered strictly within the order in which they are received. This does not include weekends or public holidays. Consequently you need to put some thought into the management of your tutorial support procedure in order to ensure that your study plan is feasible and to obtain the maximum possible benefit from tutorial support during your period of study. Please retain copies of your tutorial support emails for future reference. Please ensure that ALL of your tutorial support emails are set out using the format as suggested within your guide to tutorial support. Your tutorial support emails need to be referenced clearly to the specific part of the course manual or project study which you are working on at any given time. You also need to list and number any questions that you would like to ask, up to a maximum of five questions within each tutorial support email. Remember the more specific you can be with your questions the more specific your answers will be too and this will help you to avoid any unnecessary misunderstanding, misinterpretation, or duplication. The guide to tutorial support is intended to help you to understand how and when to use support in order to ensure that you get the most out of your training program. Appleton Greene training programs are designed to enable you to do things for yourself. They provide you with a structure or a framework and we use tutorial support to facilitate students while they practically implement what they learn. In other words, we are enabling students to do things for themselves. The benefits of distance learning via facilitation are considerable and are much more sustainable in the long-term than traditional short-term knowledge sharing programs. Consequently you should learn how and when to use tutorial support so that you can maximize the benefits from your learning experience with Appleton Greene. This guide describes the purpose of each training function and how to use them and how to use tutorial support in relation to each aspect of the training program. It also provides useful tips and guidance with regard to best practice.
---
Tutorial Support Tips
Students are often unsure about how and when to use tutorial support with Appleton Greene. This Tip List will help you to understand more about how to achieve the most from using tutorial support. Refer to it regularly to ensure that you are continuing to use the service properly. Tutorial support is critical to the success of your training experience, but it is important to understand when and how to use it in order to maximize the benefit that you receive. It is no coincidence that those students who succeed are those that learn how to be positive, proactive and productive when using tutorial support.
Be positive and friendly with your tutorial support emails
Remember that if you forward an email to the tutorial support unit, you are dealing with real people. "Do unto others as you would expect others to do unto you". If you are positive, complimentary and generally friendly in your emails, you will generate a similar response in return. This will be more enjoyable, productive and rewarding for you in the long-term.
Think about the impression that you want to create
Every time that you communicate, you create an impression, which can be either positive or negative, so put some thought into the impression that you want to create. Remember that copies of all tutorial support emails are stored electronically and tutors will always refer to prior correspondence before responding to any current emails. Over a period of time, a general opinion will be arrived at in relation to your character, attitude and ability. Try to manage your own frustrations, mood swings and temperament professionally, without involving the tutorial support team. Demonstrating frustration or a lack of patience is a weakness and will be interpreted as such. The good thing about communicating in writing, is that you will have the time to consider your content carefully, you can review it and proof-read it before sending your email to Appleton Greene and this should help you to communicate more professionally, consistently and to avoid any unnecessary knee-jerk reactions to individual situations as and when they may arise. Please also remember that the CLP Tutorial Support Unit will not just be responsible for evaluating and assessing the quality of your work, they will also be responsible for providing recommendations to other learning providers and to client contacts within the Appleton Greene global client network, so do be in control of your own emotions and try to create a good impression.
Remember that quality is preferred to quantity
Please remember that when you send an email to the tutorial support team, you are not using Twitter or Text Messaging. Try not to forward an email every time that you have a thought. This will not prove to be productive either for you or for the tutorial support team. Take time to prepare your communications properly, as if you were writing a professional letter to a business colleague and make a list of queries that you are likely to have and then incorporate them within one email, say once every month, so that the tutorial support team can understand more about context, application and your methodology for study. Get yourself into a consistent routine with your tutorial support requests and use the tutorial support template provided with ALL of your emails. The (CLP) Tutorial Support Unit will not spoon-feed you with information. They need to be able to evaluate and assess your tutorial support requests carefully and professionally.
Be specific about your questions in order to receive specific answers
Try not to write essays by thinking as you are writing tutorial support emails. The tutorial support unit can be unclear about what in fact you are asking, or what you are looking to achieve. Be specific about asking questions that you want answers to. Number your questions. You will then receive specific answers to each and every question. This is the main purpose of tutorial support via email.
Keep a record of your tutorial support emails
It is important that you keep a record of all tutorial support emails that are forwarded to you. You can then refer to them when necessary and it avoids any unnecessary duplication, misunderstanding, or misinterpretation.
---
Individual training workshops or telephone support
Please be advised that Appleton Greene does not provide separate or individual tutorial support meetings, workshops, or provide telephone support for individual students. Appleton Greene is an equal opportunities learning and service provider and we are therefore understandably bound to treat all students equally. We cannot therefore broker special financial or study arrangements with individual students regardless of the circumstances. All tutorial support is provided online and this enables Appleton Greene to keep a record of all communications between students, professors and tutors on file for future reference, in accordance with our quality management procedure and your terms and conditions of enrolment. All tutorial support is provided online via email because it enables us to have time to consider support content carefully, it ensures that you receive a considered and detailed response to your queries. You can number questions that you would like to ask, which relate to things that you do not understand or where clarification may be required. You can then be sure of receiving specific answers to each individual query. You will also then have a record of these communications and of all tutorial support, which has been provided to you. This makes tutorial support administration more productive by avoiding any unnecessary duplication, misunderstanding, or misinterpretation.
---
Tutorial Support Email Format
You should use this tutorial support format if you need to request clarification or assistance while studying with your training program. Please note that ALL of your tutorial support request emails should use the same format. You should therefore set up a standard email template, which you can then use as and when you need to. Emails that are forwarded to Appleton Greene, which do not use the following format, may be rejected and returned to you by the (CLP) Program Administration Manager. A detailed response will then be forwarded to you via email usually within 20 business days of receipt for general support queries and 30 business days for the evaluation and assessment of project studies. This does not include weekends or public holidays. Your tutorial support request, together with the corresponding TSU reply, will then be saved and stored within your electronic TSU file at Appleton Greene for future reference.
Subject line of your email
Please insert: Appleton Greene (CLP) Tutorial Support Request: (Your Full Name) (Date), within the subject line of your email.
Main body of your email
Please insert:
1. Appleton Greene Certified Learning Provider (CLP) Tutorial Support Request
2. Your Full Name
3. Date of TS request
4. Preferred email address
5. Backup email address
6. Course manual page name or number (reference)
7. Project study page name or number (reference)
Subject of enquiry
Please insert a maximum of 50 words (please be succinct)
Briefly outline the subject matter of your inquiry, or what your questions relate to.
Question 1
Maximum of 50 words (please be succinct)
Question 2
Maximum of 50 words (please be succinct)
Question 3
Maximum of 50 words (please be succinct)
Question 4
Maximum of 50 words (please be succinct)
Question 5
Maximum of 50 words (please be succinct)
Please note that a maximum of 5 questions is permitted with each individual tutorial support request email.
---
Procedure
* List the questions that you want to ask first, then re-arrange them in order of priority. Make sure that you reference them, where necessary, to the course manuals or project studies.
* Make sure that you are specific about your questions and number them. Try to plan the content within your emails to make sure that it is relevant.
* Make sure that your tutorial support emails are set out correctly, using the Tutorial Support Email Format provided here.
* Save a copy of your email and incorporate the date sent after the subject title. Keep your tutorial support emails within the same file and in date order for easy reference.
* Allow up to 20 business days for a response to general tutorial support emails and up to 30 business days for the evaluation and assessment of project studies, because detailed individual responses will be made in all cases and tutorial support emails are answered strictly within the order in which they are received.
* Emails can and do get lost. So if you have not received a reply within the appropriate time, forward another copy or a reminder to the tutorial support unit to be sure that it has been received but do not forward reminders unless the appropriate time has elapsed.
* When you receive a reply, save it immediately featuring the date of receipt after the subject heading for easy reference. In most cases the tutorial support unit replies to your questions individually, so you will have a record of the questions that you asked as well as the answers offered. With project studies however, separate emails are usually forwarded by the tutorial support unit, so do keep a record of your own original emails as well.
* Remember to be positive and friendly in your emails. You are dealing with real people who will respond to the same things that you respond to.
* Try not to repeat questions that have already been asked in previous emails. If this happens the tutorial support unit will probably just refer you to the appropriate answers that have already been provided within previous emails.
* If you lose your tutorial support email records you can write to Appleton Greene to receive a copy of your tutorial support file, but a separate administration charge may be levied for this service.
---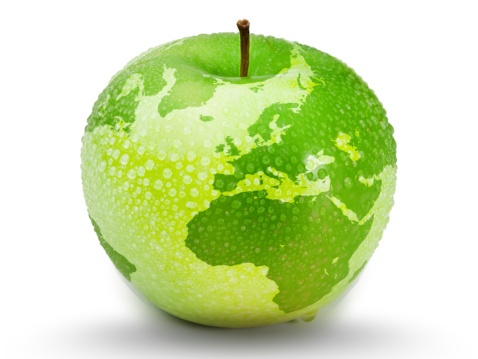 How To Study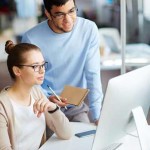 Your Certified Learning Provider (CLP) and Accredited Consultant can help you to plan a task list for getting started so that you can be clear about your direction and your priorities in relation to your training program. It is also a good way to introduce yourself to the tutorial support team.
Planning your study environment
Your study conditions are of great importance and will have a direct effect on how much you enjoy your training program. Consider how much space you will have, whether it is comfortable and private and whether you are likely to be disturbed. The study tools and facilities at your disposal are also important to the success of your distance-learning experience. Your tutorial support unit can help with useful tips and guidance, regardless of your starting position. It is important to get this right before you start working on your training program.
Planning your program objectives
It is important that you have a clear list of study objectives, in order of priority, before you start working on your training program. Your tutorial support unit can offer assistance here to ensure that your study objectives have been afforded due consideration and priority.
Planning how and when to study
Distance-learners are freed from the necessity of attending regular classes, since they can study in their own way, at their own pace and for their own purposes. This approach is designed to let you study efficiently away from the traditional classroom environment. It is important however, that you plan how and when to study, so that you are making the most of your natural attributes, strengths and opportunities. Your tutorial support unit can offer assistance and useful tips to ensure that you are playing to your strengths.
Planning your study tasks
You should have a clear understanding of the study tasks that you should be undertaking and the priority associated with each task. These tasks should also be integrated with your program objectives. The distance learning guide and the guide to tutorial support for students should help you here, but if you need any clarification or assistance, please contact your tutorial support unit.
Planning your time
You will need to allocate specific times during your calendar when you intend to study if you are to have a realistic chance of completing your program on time. You are responsible for planning and managing your own study time, so it is important that you are successful with this. Your tutorial support unit can help you with this if your time plan is not working.
Keeping in touch
Consistency is the key here. If you communicate too frequently in short bursts, or too infrequently with no pattern, then your management ability with your studies will be questioned, both by you and by your tutorial support unit. It is obvious when a student is in control and when one is not and this will depend how able you are at sticking with your study plan. Inconsistency invariably leads to in-completion.
Charting your progress
Your tutorial support team can help you to chart your own study progress. Refer to your distance learning guide for further details.
Making it work
To succeed, all that you will need to do is apply yourself to undertaking your training program and interpreting it correctly. Success or failure lies in your hands and your hands alone, so be sure that you have a strategy for making it work. Your Certified Learning Provider (CLP) and Accredited Consultant can guide you through the process of program planning, development and implementation.
Reading methods
Interpretation is often unique to the individual but it can be improved and even quantified by implementing consistent interpretation methods. Interpretation can be affected by outside interference such as family members, TV, or the Internet, or simply by other thoughts which are demanding priority in our minds. One thing that can improve our productivity is using recognized reading methods. This helps us to focus and to be more structured when reading information for reasons of importance, rather than relaxation.
Speed reading
When reading through course manuals for the first time, subconsciously set your reading speed to be just fast enough that you cannot dwell on individual words or tables. With practice, you should be able to read an A4 sheet of paper in one minute. You will not achieve much in the way of a detailed understanding, but your brain will retain a useful overview. This overview will be important later on and will enable you to keep individual issues in perspective with a more generic picture because speed reading appeals to the memory part of the brain. Do not worry about what you do or do not remember at this stage.
Content reading
Once you have speed read everything, you can then start work in earnest. You now need to read a particular section of your course manual thoroughly, by making detailed notes while you read. This process is called Content Reading and it will help to consolidate your understanding and interpretation of the information that has been provided.
Making structured notes on the course manuals
When you are content reading, you should be making detailed notes, which are both structured and informative. Make these notes in a MS Word document on your computer, because you can then amend and update these as and when you deem it to be necessary. List your notes under three headings: 1. Interpretation – 2. Questions – 3. Tasks. The purpose of the 1st section is to clarify your interpretation by writing it down. The purpose of the 2nd section is to list any questions that the issue raises for you. The purpose of the 3rd section is to list any tasks that you should undertake as a result. Anyone who has graduated with a business-related degree should already be familiar with this process.
Organizing structured notes separately
You should then transfer your notes to a separate study notebook, preferably one that enables easy referencing, such as a MS Word Document, a MS Excel Spreadsheet, a MS Access Database, or a personal organizer on your cell phone. Transferring your notes allows you to have the opportunity of cross-checking and verifying them, which assists considerably with understanding and interpretation. You will also find that the better you are at doing this, the more chance you will have of ensuring that you achieve your study objectives.
Question your understanding
Do challenge your understanding. Explain things to yourself in your own words by writing things down.
Clarifying your understanding
If you are at all unsure, forward an email to your tutorial support unit and they will help to clarify your understanding.
Question your interpretation
Do challenge your interpretation. Qualify your interpretation by writing it down.
Clarifying your interpretation
If you are at all unsure, forward an email to your tutorial support unit and they will help to clarify your interpretation.
---
Qualification Requirements
The student will need to successfully complete the project study and all of the exercises relating to the Cultivating Potential corporate training program, achieving a pass with merit or distinction in each case, in order to qualify as an Accredited Cultivating Potential Specialist (ACPS). All monthly workshops need to be tried and tested within your company. These project studies can be completed in your own time and at your own pace and in the comfort of your own home or office. There are no formal examinations, assessment is based upon the successful completion of the project studies. They are called project studies because, unlike case studies, these projects are not theoretical, they incorporate real program processes that need to be properly researched and developed. The project studies assist us in measuring your understanding and interpretation of the training program and enable us to assess qualification merits. All of the project studies are based entirely upon the content within the training program and they enable you to integrate what you have learnt into your corporate training practice.
Cultivating Potential – Grading Contribution
Project Study – Grading Contribution
Customer Service – 10%
E-business – 05%
Finance – 10%
Globalization – 10%
Human Resources – 10%
Information Technology – 10%
Legal – 05%
Management – 10%
Marketing – 10%
Production – 10%
Education – 05%
Logistics – 05%
TOTAL GRADING – 100%
Qualification grades
A mark of 90% = Pass with Distinction.
A mark of 75% = Pass with Merit.
A mark of less than 75% = Fail.
If you fail to achieve a mark of 75% with a project study, you will receive detailed feedback from the Certified Learning Provider (CLP) and/or Accredited Consultant, together with a list of tasks which you will need to complete, in order to ensure that your project study meets with the minimum quality standard that is required by Appleton Greene. You can then re-submit your project study for further evaluation and assessment. Indeed you can re-submit as many drafts of your project studies as you need to, until such a time as they eventually meet with the required standard by Appleton Greene, so you need not worry about this, it is all part of the learning process.
When marking project studies, Appleton Greene is looking for sufficient evidence of the following:
Pass with merit
A satisfactory level of program understanding
A satisfactory level of program interpretation
A satisfactory level of project study content presentation
A satisfactory level of Unique Program Proposition (UPP) quality
A satisfactory level of the practical integration of academic theory
Pass with distinction
An exceptional level of program understanding
An exceptional level of program interpretation
An exceptional level of project study content presentation
An exceptional level of Unique Program Proposition (UPP) quality
An exceptional level of the practical integration of academic theory
---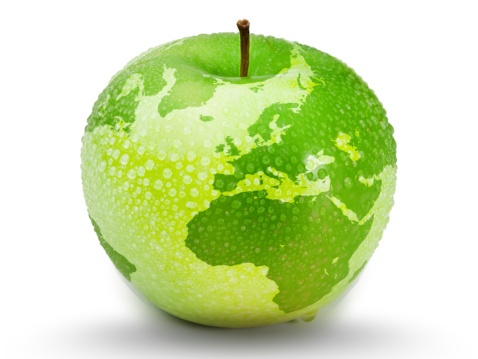 Preliminary Analysis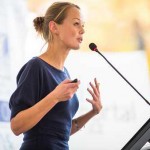 Prelude about reaching one's full potential (that of an individual or that of an organization) is akin to figuring out the combination to a lock. To cultivate potential, there are specific fundamentals that must be in place. Some well-intended and well-performing companies just aren't breaking through to their full potential and it's not because they aren't trying or because they do not have many of the fundamentals in place. If you are missing one number to a combination, the lock will not open. If you are missing a core fundamental to potential, you will not unlock the highest levels of performance and success. This program, Cultivating Potential, is designed to help you and your organization get all of the numbers to the lock and arrange them in the right order so you can unlock the full potential of everyone involved.
Reflective Questions:
1. In concert with this analogy, what factors do you feel are "correct numbers" and are working for you and your organization's potential?
2. What does an ideal situation look like for you and your life? Imagine one year from now you are sharing your life situation with a close friend and you are explaining just how incredible everything has become. Describe: How you know what you're experiencing is ideal; what you are doing; how you are spending your time; where you're living; how you feel when going to work and when heading home.
3. Now, what does your ideal experience look like from a professional perspective? Imagine you are conversing with an old acquaintance about work and what your organization is doing. How do you know your organization is reaching its highest potential and making the greatest impact in the marketplace? Describe: what projects your organization is working on; the kind of growth or expansion that is taking place; how employees engage and interact; what major awards or milestones is the company achieving.
4. Lastly, take the simple assessment provided and respond how your current situation is on the following scale: 0 to 10, with 0 being the worst case and 10 being perfect.
In the following areas of your life, how would you rate:
a. Your Health
b. Your Recreation and Free Time
c. Your Relationships
d. Your Finances
e. Your Education and/or Professional Development
Now, considering your company, how would you rate:
a. The Level of Performance Compared to the Industry
b. The Feel of the Workplace Environment
c. Effectiveness of Leadership
d. The Level of Innovation and Growth
e. The Workplace Culture
Next, for any number less than a 10, jot down a few reasons why you ranked it as highly as you did. Then, record some ideas about what would have to happen or change to make the score a 10.
---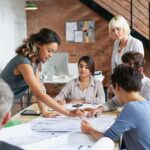 Further Reading:
Research Article
"Human Potential Realization: Igniting employee happiness AND unlocking business performance
By Mark Vandeneijnde,
Co-Founder at BEING at Full Potential,
Published Mar 26, 2018
This article is a must read for all employers looking for the next breakthrough in organizational performance. It lays out the challenges we face in today's organizational world and provides scientific proof that Human Potential Realization is the key to create happier workplaces that in turn will unleash the next wave of value creation in organizations.
1. BACKGROUND
According to a recent Gallup study only 13% of employees are engaged at work, costing US companies roughly $450-550 Billion annually. It seems that focusing on employee happiness is the key to reversing this trend. Research at the University of Warwick found that the experience of happiness led to a 12% spike in productivity, while unhappy workers proved 10% less productive. Similarly, the extensive "Science of Happiness at Work" research done by iOpener Institute in the UK found that the happiest employees:
• Take one tenth the sick-leave of their least happy colleagues
• Are six times more energized
• Intend to stay twice as long in their organizations
• Are twice as productive
This is common sense: human happiness has a large and positive causal effect on productivity. This much is known and having data to prove it is helpful to draw the attention of Organizational Development (OD) & HR professionals. What is less clear however is how to SUSTAINABLY create organizational cultures where employees FEEL happy. In other words what are the deeper drivers of happiness?
2. WHAT IS HAPPINESS?
The answer to this question DOES NOT lie in better benefits, higher pay, promotions etc….These extrinsic factors might provide a brief boost in the sensation of happiness but it will not be sustainable. Before long we will take the new level of pay or increased responsibility for granted and yearn for the next wave of external recognition.
Our deep held belief at BEING at Full Potential is that true, sustainable happiness originates from a deeper place within, a place of inner fulfillment. We have found that when we ignite the Human Spirit, and find opportunities to utilize our unique gifts and talents in service of a meaningful cause, our lives automatically get filled with joy, happiness and bliss. In other words, true happiness is simply an inner choice for a more abundant & aligned approach to life. This is great news because inner happiness is fully within our own control! A 2012 Harvard Business Review article refers to this as "Positive Intelligence". They have found that there is a 12% increase in productivity when the mindset of gratitude and acknowledgment are practiced on a daily basis.
3. A HOLISTIC FRAMEWORK TO MEASURE AND PREDICT EMPLOYEE HAPPINESS
We, at Being at Full Potential, recognize that this whole inner dimension of mindset and attitude can be difficult to grasp and act on, especially in the organizational context. Without a holistic framework that breaks down the INNER BEING into concrete dimensions that we can measure and implement in systematic ways, very little action will be taken to sustainably boost employee happiness in the workplace.
"What gets measured, gets done"
Addressing this need has been our source of inspiration and creativity over the past 10 years and has resulted in the development of the following "House" framework (see figure 1 below). In this model we look at the deeper drivers of Human BEINGNESS and measure the extent to which they are being expressed at a given point in time.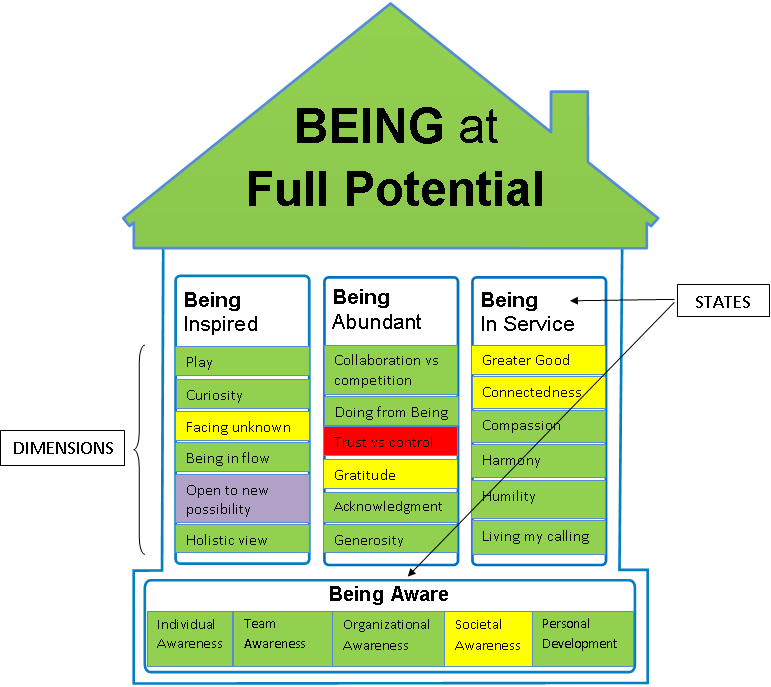 Not only can we measure the deeper drivers of Human Potential Realization, we can now also SCIENTIFICALLY PROVE that it correlates with HAPPINESS. Our recent research with Fontys University in the Netherlands has found that the more we step into our Human Potential by expressing each one of these 23 Dimensions, the happier and more fulfilled we will BE.
4. CORRELATING HUMAN POTENTIAL REALIZATION TO HAPPINESS
Our research with Fontys started with the following question: 'What is the relationship between expressing our Human Potential, measured with the Human Potential Assessment (HPA), and HAPPINESS, measured with the Oxford Happiness Questionnaire (OHQ)?
In the period between September 2016 and March 2017 a sample of 100 people (including students and graduates who have recently joined the workforce) completed the Human Potential Assessment. In addition to the standard 83 questions for the HPA, this assessment also included the 8 questions used to measure the Oxford Happiness Index.
The researchers at Fontys University have successfully concluded that there is a high correlation (rs = .45, p <.01, two-tailed, N = 101) between the total scores of the HPA and the OHQ, with the strongest positive correlation (rs = .61, p <.05, two-tailed, N = 15) being in the age category of 36 to 48 years. Furthermore, the two dimensions of the Human Potential model: 'Individual Awareness' and 'Living my calling' have the highest correlation with the total score of the OHQ, namely rs = .54 and rs = .53 respectively. 5. WHAT DOES THIS MEAN FOR ORGANIZATIONAL DEVELOPMENT PROFESSIONALS?
For the first time we can now measure the deeper drivers of happiness and feel confident that addressing them will result in performance breakthroughs! Specifically, this research suggests we should be looking at initiatives that raise the awareness of an individual's gifts & talents (individual awareness) and finding opportunities for them to bring more of who they are into their day to day work (Living my calling), both of which are proven to have the greatest impact on Happiness.
This same research with Fontys makes it abundantly clear that there is a lot of work for us to do in raising the Human Potential utilization of the younger generation joining the workforce (see House diagram – Figure 2). This is no surprise given today's low employee engagement scores. However, now we know where to focus our attention and how to turn this unsustainable situation with into a huge opportunity!"
To continue reading this article, please visit:
https://www.linkedin.com/pulse/human-potential-realization-igniting-employee-mark-vandeneijnde
---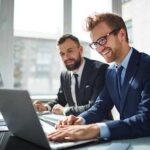 Research Paper
"A Model for Realizing Human Potential
By David Kazmer,
University of Massachusetts Lowell
Abstract The realization of human potential requires each individual to consider their future possibilities relative to their current capabilities so that they may develop and execute a plan to gain knowledge, experience, and opportunities. Accordingly, a model is herein presented in which an individual's understanding of their own capabilities is informed by objective assessment after which that individual's perception of future possibilities is supported with a probabilistic career tree diagram. The proposed model provides a detailed registry of the individual's skills with indicia of scarcity relative to the needs of varying employment opportunities. In addition, the proposed model provides a roadmap for gaining knowledge and experience to advance and/or change careers.
The proposed model provides not only a personalized and dynamic program of education, assessment, and certifications but also access to potential employers for the gainful application of human resources through an auction system to garner and allocate resources. While an example is provided for an Associate's of Science in Engineering degree using a variety of resources including Massively Open On-line Courses (MOOCs), the model is extensible to a diversity of professions and educational resources such as traditional college courses, industry seminars, and other hybrid programs that provide knowledge and abilities sought by employers. Each individual's potential can thus be realized by helping each individual to rationally choose their own career plan as a function of requisite costs, benefits, and interests.
The proposed model is feasible from a technological perspective, and could significantly increase the rate of return on education across a lifelong career. While the proposed model could significantly lessen income disparity, it would not eliminate income inequality or the need for continuing social entitlements. Given current educational trends and societal pressures, policies related to program accreditation and professional licensure should be adapted to emphasize licensing of individuals rather than accreditation of programs.
Introduction
Our system of higher education is obsolete. Our students and practitioners are not well served by traditional academic programs graduating degreed engineers with classical curricula characteristic of earlier epochs. There are issues with both cost and breadth. Kazmer and Bardaro1 recently found that the rate of return using engineering education has declined to 6.5% from the 19.0% found forty years ago by Psacharopoulos2. Regarding breadth, Bigliardi et al3 advise managers of technical staff to develop and encourage lateral career moves of engineers, particularly for newcomers, by offering a variety of experiences that is likely to speed and better define their self-concept.
Of grave concern is widening income inequality, an inequality that potentially threatens our very social stability. Economist Tyler Cowen4, among other popular works5, 6, suggest that "average is over" and increased income inequality is inevitable. In Cowen's opinion, the U.S. government will continue to provide increased entitlements (subsidized housing, food assistance, health care, and ultimately a guaranteed minimum annual income) to "recalibrate" societal norms and thereby avoid riot and revolt. Such a "recalibration" through public policy may be feasible, but is probably not optimal with respect to maximizing total human potential and quality of life. Cowen posits that the fundamental cause of increased income inequality is the lack of human motivation to increase his/her human capital, even with the theoretical availability of free and high quality education.
We believe that our educational system, public policies, and societal norms must evolve to facilitate the development of all human potential. The model proposed here supports the development and fulfillment of rational expectations through several elements each of which leverages open information flows and free market principles:
• Assessment of current capabilities through cloud-based administration of certifications, course transcripts, and endorsements to provide a detailed registry and analysis of human expertise, more robust and quantitative than a resume or LinkedIn profile;
• Synthesis of probabilistic career possibilities, presented as a tree diagram, each with an actionable roadmap of required courses, certifications, and experiences along with cost and time estimates to completion;
• Analysis of current and future salary profiles derived from big data such as federal salary reports and self-reported data to provide cost: benefit analysis of potential investments;
• Facilitation of negotiations between individuals and human resource consumers (corporations, government, and non-governmental organizations) and third party suppliers (educational institutions, banks, foundations) to facilitate the realization of human potential.
The Model
Each of the model elements is next presented followed by discussion relative to other research. An example for an Associate's degree in engineering was purposefully selected for several reasons. First, the curricula for this degree is readily understood by the engineering education community. Second, the example may be informative to the general public contemplating the pursuit of such a degree. Third, there is a diversity of course and other offerings that might be used to satisfy degree requirements. Fourth, there is a diversity of educational and career pathways that such a degree may create. While engineering is the focus of this paper, the model is extensible to other degrees and, more generally, to different careers requiring a diversity of human capital.
Part 1 – Credentialing & Certification: A resume or curriculum vita provides a snapshot or view of one's professional life. Typical components that may be described include (in order of decreasing formality) degrees, licenses, job titles, certifications, self-assessed and peer-assessed skills, expertise, contributions, interests, and other endorsements. LinkedIn is one widely used system for managing and publishing these items. However, the LinkedIn system is deficient with respect to expertise decomposition/scaffolding, objective assessment, and verification.
For example, consider the sample resume for some J. Doe provided at left in Figure 1. The resume or LinkedIn profile provides an overview of accomplishments. The proposed model uses a variety of databases to deconstruct the high-level certifications, skills, and keywords into a detailed registry of lower level skills. For example, published curricula can be used to map a Bachelor's of Science in Engineering (BSE) degree to individual course plans to even more detailed course learning objectives. Similarly, industry certifications (e.g. Comsol Heat Transfer) can be similarly defined including pre-requisites and learning outcomes. Some keywords, such as the job title Design Engineer, imply a set of skills that may not be explicitly understood by a prospective employer. As such, a keyword database can be defined that maps keywords to underlying requisite skills."
To continue reading this research paper, please visit:
https://www.researchgate.net/publication/288691738_A_model_for_realizing_human_potential
---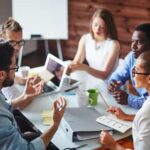 Research Article
"Rethinking Human Potential From a Talent Development Perspective
By David Yun Dai,
University at Albany, SUNY, NY, USA
Abstract
Historically, the potential of a person has been perceived as fixed and primarily inherited, thus, different from achievement. Current thinking broadens our view of human potential, not as a fixed capacity, but as malleable and incremental, depending on multiple factors, exogenous as well as endogenous, facilitative or inhibitive. This conception opens the door for new ways of thinking about strategies and provisions of gifted education. In this theoretical analysis, I first critique the traditional trait conception of human potential undergirding gifted education practice. I then present an alternative, a process model of talent development, that views human potential as contextually and developmentally shaped, a result of dynamic interplay of endogenous and exogenous forces, revealing the power of nurture as well as nature. Finally, I discuss the policy and practical implications of this new conception of human potential for gifted education.
The idea that development could actually transform a person's gifts has not had much currency in the field to date, and the failure to embrace a more profound concept of development is at the heart of the current tension in the field as well as the key to its future.
The concept of human potential is crucial for education: How confident we are that we can bring a person from the current state to a desired state and how likely a set goal can be achieved depend on a sound understanding of human potential. This article provides, in the context of talent development, a conception of human potential that can facilitate the cultivation of talent and creative productivity. For this purpose, I first critique the traditional trait approach to human potential. Then, I present an analytic framework based on my Evolving Complexity Theory (ECT) of talent development (Dai, 2017), which identifies human potential as developmentally unfolding, involving increasingly complex interactions with task and social environments. Finally, I discuss the policy and practical implications of the new conception of human potential in terms of a paradigm shift in gifted education.
What Is Problematic About Trait Conceptions of Human Potential
For the purpose of this article, human potential is defined as any latent qualities that can be realized or developed through experiences, leading to some objectively definable success and achievement. Although traditional conceptions of human potential vary in emphasis, they tend to be trait-level explanations. A trait is a stable individual characteristic that is functionally potent across a set of situations. For example, giftedness, however defined, is often considered a personal trait or something made of a constellation of traits. Ever since Terman (1925) used the Stanford-Binet intelligence test to identify the gifted, trait conceptions of giftedness and talent have been the mainstay and conceptual foundation of educational practice (e.g., placement strategy). Although Terman worked to identify children at the high end of the IQ spectrum, the gifted, Goddard worked to identify the "feeble-minded" (see Hall, 2003). Contemporary trait models of giftedness, from the popular Differentiated Model of Giftedness and Talent (DMGT; Gagné, 2005) to relatively new conceptualizations of giftedness based on brain research (e.g., Geake, 2008), have inherited this legacy.
Although personal traits can be a valid explanation of human potential to some degree, trait conceptions of human potential suffer from several limitations. First, trait models tend to perpetuate a fixed interpretation of human potential as static and capacity-like, as if one's potential to learn and grow is somehow capped by what trait measures or test scores indicate. Second, trait models have an individualistic bias in the sense that what one is potentially capable of doing and accomplishing is solely attributed to one's own characteristics such as gifts and talents, rather than learning experiences and active participation in socially organized activities, including formal education (see Plucker & Barab, 2005, for a critique). Third, trait models are prone to reification of psychological abstracts, turning constructs such as "gifts" and "talents" into "real entities" that hold an explanatory power, leading to tautological reasoning: A person acts intelligently because the person is intelligent