Cultivating Potential – Workshop 1 (Framing Potential)

The Appleton Greene Corporate Training Program (CTP) for Cultivating Potential is provided by Mr. Biss MRED Certified Learning Provider (CLP). Program Specifications: Monthly cost USD$2,500.00; Monthly Workshops 6 hours; Monthly Support 4 hours; Program Duration 12 months; Program orders subject to ongoing availability.
If you would like to view the Client Information Hub (CIH) for this program, please Click Here
Learning Provider Profile

Mr. Biss, MRED, is a Certified Learning Provider (CLP) at Appleton Greene. He has experience in management, marketing, and operations. He has a degree in Mechanical Engineering from the University of Maryland and a Masters of Real Estate Development from Auburn University.
He has industry experience in the following sectors: Non-profit & Charities, Real Estate, Defense, Aviation and Aerospace.
He has had commercial experience in the following countries: United States of America, or more specifically within the following cities: Washington DC, Atlanta GA, Charlotte NC, Orlando FL, and Raleigh NC.
In addition to serving as a KC-130J Transport Plane Commander during global operations throughout North America, Europe, and the Middle East, he served in leadership positions in aviation operations, quality assurance, and maintenance. During one role as a maintenance division officer, he was responsible for the maintenance of a $400MM fleet of aircraft and the leadership of 100 personnel.
Upon retiring from the Marine Corps, Biss pivoted professionally to pursue aspirations in human potential development and has been involved in pioneering work to bring advances human potential development and positive psychology interventions to those in addiction recovery to help cultivate their higher potential for wellbeing and a life of meaning.
Additionally, he serves as a founding member of a water NGO, where he leads small teams into rural villages in Central America to deliver innovative water solutions, having served more than 50 communities so far providing safe water to nearly 12,000 water-insecure people.
---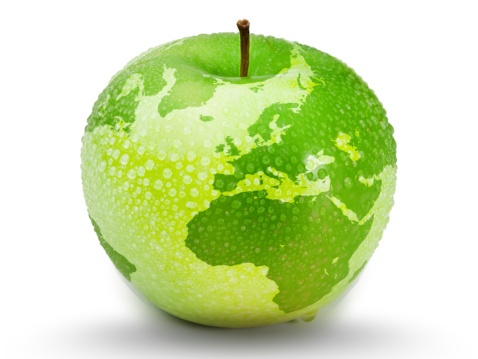 MOST Analysis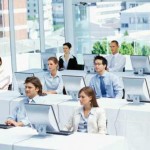 Mission Statement
Cultivating Potential carries a theme throughout that each module is "positivity-focused" and "strengths-based." This first module will introduce the concept of such an approach and its opportunities for personal growth and increased potential.
This module then aims to empower the audience with a clear understanding of what human potential is and what factors can inhibit or elevate one's actualized potential throughout life. As participants will begin to fully appreciate, every human has an incredible amount of untapped potential within them. Each person also experiences many events, circumstances, and conditioning that limit this expressed potential behind walls of insecurity or fear. Before long, many develop a propensity to settle for results and achievements far beneath what they genuinely want and are capable of attaining.
Fortunately, the forces limiting one's innate ability begin to dissolve once a study of human potential begins. This in-depth study of human potential introduces many concepts and principles that will be developed fully during later modules. Core concepts for this workshop include self-efficacy, positive affect, happiness setpoint, eudemonic vs. hedonic happiness, overall life satisfaction, illness-wellness continuum, and personal responsibility for outcomes. With this foundation established, participants will chart a course forward that follows a holistic and comprehensive approach that addresses each element of positive psychology's PERMA model. PERMA, an acronym for Positivity, Engagement, Relationships, Meaning, and Achievement, addresses each avenue for personal growth and wellbeing.
By the end of this module, participants will be confident that they can tap into much more of their innate potential and have a clear vision for how this journey will be accomplished in the coming months. While this module is more about sharing concepts and laying a foundation for growth than it is about the application, participants will have a renewed spirit for growth and future possibilities that is itself an empowering outcome.
---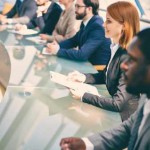 Objectives
01. Define and examine the framework, process, and personal expectations of this course.
02. Understand the human potential model for performance and success.
02. Understand the role of self-efficacy in one's ability to perform at their highest potential.
03. Improve personal productivity and sense of empowerment at work.
04. Identify opportunities to take greater levels of ownership and responsibility.
05. Identify appropriate responses to get desired results in the organization.
06. Develop a strengthened locus of control at work.
07. Improve each participants foundation for operating at higher levels of innate-potential.
08. Identify the line of division between the indirect and direct spheres of circumstances.
09. Foster a sense of connection with the fellow program participants.
10. Develop a skill for taking responsibility for difficult and troubling situations that arise.
---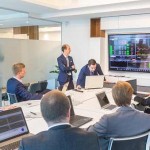 Strategies
01. Each participant is to set aside time to study the elements of the workshop content.
02. Participants to set aside time to meet as a team to discuss the elements of framing human potential.
03 List the key personnel that will participate in each of the modules.
04. Participant complete the exercises individually and then as a group.
05. Analyze existing responsibilities and consider them in the context of locus of control and direct/indirect sphere events.
06. Participants meet to discuss the overall performance of the organization and identify where there may be lost actualized potential.
07. Seek opportunities to exploit resources within your direct sphere and locus of control
08. Participants should meet to discuss future expectations of the organization once leveraging increased potential individually and as a group.
09. Develop an integration plan for including new commitments born of the Project Study exercise.
10. Determine the estimated time commitment for the participants for each module and analyze the current workload to determine feasibility.
---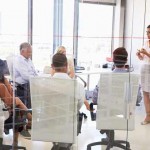 Tasks
01. Participants to read through the Preliminary Analysis for workshop and complete the
02. Participants to read through the entire workshop and make notes.
03. Schedule a meeting within the next 30 days for the participants to meet and discuss the workshop material.
04. Set a deadline within the next 30 days to take the self-assessment about human potential in your life along with the self-evaluation of self-efficacy.
05. Schedule a meeting in the next 30 days to complete the Responsibility Stems exercise with the group of Participants.
06. Set a deadline within the next 30 days to complete the locus of control analysis.
07. Set a deadline within the next 30 days to perform the analysis for creating or allowing outcomes.
08. Schedule a time in the next 30 days to complete the inventory of broken agreements.
09. Schedule a time in the next 30 days to complete the Project Study with a fellow participant and as a group or with your team.
10. Set a deadline in the next 30 to 60 days to review the results of the Project Study for dealing with difficult and troubling situations.
---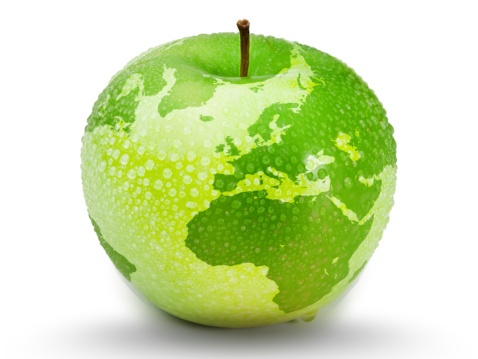 Introduction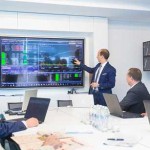 Appropriately named, the first phase of this program is Laying the Foundation for Unlimited Potential. This phase focuses on developing that foundation for Cultivating Potential. Paramount for this stage is the adoption of the human potential model for productivity and success. Throughout this phase, we delve into understanding the interrelationship between actualized potential, self-efficacy, affect, and mindset. With techniques to capitalize on phase one, participants will begin experiencing improvements in their performance, happiness, productivity, and joy.
The height of a building is limited by the strength of its foundation, so too is the height of one's potential success and achievement in life. The first part of building that foundation for growth is believing that growth is possible and accepting that full ownership of one's life is the surest path to reaching one's full potential. This level of ownership requires each individual to accept complete responsibility for the outcomes in their life. For many, stress and a heartfelt desire to do well can force them into a reactionary or survival mindset where attention tends toward external threats beyond their control. This external focus is disempowering and promotes fears or feelings of being overwhelmed. Establishing a foundation for reaching one's highest potential demands taking personal responsibility for one's thoughts and behaviors. With this acceptance of responsibility comes increased self-esteem and a sense of control. Phase One is a significant step towards participants cultivating their full potential; this stage of the program instills that everything a person needs to achieve their ambitions is within their control. Their goals are attainable with their capacity to grow.
---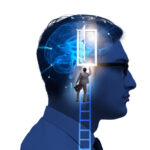 We recognize that the world is rapidly changing, both in terms of broad, global patterns that drive business and in terms of the more immediate space that surrounds our daily lives. The options available to us to meet our needs and pursue our goals are evolving swiftly and often unpredictably, mirroring the exponential pace of development in the underlying technologies. In some ways, this enriches and empowers us more than ever before; in other ways, the trend can be disconcerting. This is one of the 21st century's paradoxes: The world changes quickly, but our basic human needs do not. We are struggling to keep up with the world we have created and continue to create in some fundamental ways. It's a period of high—and rising—stress.
We can already sense the tension: the sense of limitless options (for some) and the awareness of limited time (for most); the feeling of having just missed something and the fear of missing more; the thrill of seeing a 3D-printed car and the unease of wondering which jobs will remain for us in the age of intelligent machines; the hyper-connection and loss of connection; the expectation of on-demand everything and the appeal of slow, bespoke, handmade.
One of the most significant changes we are witnessing is the shortening of time spans, which is owing in large part to exponential technology advancements combined with the immediate dissemination of ideas and information across a linked world. What used to take decades now takes years; what used to take years now takes months; months to weeks, etc. This transition is upsetting traditional firms and business models in the institutional context, but it has also spawned a new set of enterprises and business models that are better suited to the faster (and growing) pace.
This transformation is also affecting us as individuals. An education for our parents lasted a career. It could now last 5–10 years. With the rapid rate of change, the ability to "know" a fixed store of knowledge is becoming less relevant and legitimate, while other qualities such as creativity, empathy, and the ability to understand context are becoming more vital. Our pupils will be required to take lifetime learning seriously and upgrade their abilities on a regular basis. They will very certainly change fields of study and employment several times during their lifetimes. We, too, will need to develop new habits and competencies that are tailored to the times, just as institutions.
People have turned to certain old, and very old, practices in the face of the challenges of a new, modern environment. There is a rising movement built around mindfulness, meditation, gratitude, and digital detox—all as antidotes to increased stress, as seen by events like the Wisdom 2.0 conference. The wellness industry is booming, with increasing demand for existing methods as well as the development of new practices and fresh takes on old ones. Yoga has never been required to perform so many tasks for so many people. According to a recent survey, the number of people practicing yoga in the United States has surged by about 80% since 2012, with practitioners paying more than $16 billion on training each year.
Meanwhile, spending on meditation-related products and services was slightly under $1 billion in 2015, excluding mindfulness apps. In the United States, the workplace wellness sector is worth more than $40 billion. Health and wellness, well-being, mental health, professional development, career advancement, and even community service intersect as the borders between various sectors and portions of our lives blur in the drive to understand ourselves holistically and so govern our lives.
---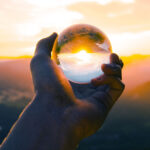 Individual pliability in an unpredictably changing world
When we try to build new habits around our work and life, balance, notably work-life balance, frequently appears to be the aim, however difficult. We're told that our lives, including our working lives, will be long—longer than previous generations' — and that we'll need to maintain our bodies, minds, and relationships throughout that time. We use balance to accomplish this. Is balance, however, the sole or even the best goal? When we are unhappy, we tend to notice large imbalances and believe that restoring equilibrium is the solution. However, in terms of our professions and objectives, as well as the ways we evaluate ourselves and find meaning, development or impact may be just as important as balance for many of us.
What is the goal if balance isn't the goal? Personal practices for times of exponential change tend to be divided into two camps: those who speed up and those who slow down, not so much at odds as detached, each camp blind to the relevance of the other. On one hand, there are techniques for increasing speed: doing more, getting more, improving, growing quicker, and stronger. The answers are out there, digital tools put them all within reach, and the only question is, what's stopping you? In this camp, we identify passions, get into a flow state, and hack everything, Tim Ferriss style; the only question is, what's stopping you? Mindfulness, meditation, and digital detox are examples of practices for slowing down. If you can tune out the noise long enough to listen, you'll find the answers.
Both camps are reacting to the mounting pressures that we are all experiencing these days. The urge to succeed, to be relevant and competitive in a quicker world where safety nets and social contracts are in short supply, is the purpose of the first. The second purpose is to reduce and recover from the actual demands of living in an always-on, fast-paced, competitive society. Each aim, which appears to be incompatible, points to alternative practices.
This scenario is worsened by the fact that for certain talents' useful lives are shortening, and it's difficult to foresee which abilities an organization will require next. Any task that can be standardized and made routine is likely to be automated, and fast-growing AI (artificial or augmented intelligence) will intrude on even "judgment" tasks. What will be left is the subject of a separate report, but many people believe there will still be several ways for humans to augment machines and for machines to augment humans. Resourcefulness, flexibility, and persistence, as well as curiosity, empathy, and creativity, will be important characteristics for future demands. The ability to learn new skills, contexts, and applications, as well as the flexibility to use skills and tools in novel ways and the creativity to create new knowledge, will be critical.
The techniques of slowing down and speeding up might be considered as complementing rather than incompatible if we aim for long-term performance. Slowing down has been proven to boost creativity, perseverance, and empathy. Curiosity is sparked, new resources are discovered, and we are exposed to new ideas and circumstances that may be relevant to our own domain or ambitions. Both are necessary for the type of learning that we predict will become increasingly relevant in the workplace: creating new information (insights, strategies, approaches) rather than integrating current knowledge pools.
In a system meant to be flexible and responsive, speeding up and slowing down together produce what we call "individual elasticity": flexibility and responsiveness. Individual elasticity is based on Joshua Cooper Ramo's concept of "resilience," which is described as the ability to become stronger, not only survive or bounce back, as a result of system pressures. Our individual elasticity—our robust, flexible, responsive system—is the result of fostering both the ability to slow down and the ability to hurry up. In Chinese yin-yang philosophy, "opposite or opposed forces are actually complementary, interwoven, and interdependent in the natural world, and how they give origin to each other as they interrelate to one another," there are echoes of this concept. Furthermore, developing the ability to cycle between slowing down and speeding up over weeks and months—as well as throughout the course of a day or an hour—requires a set of practices tailored to the cadence and rhythm that each individual requires.
Focusing on speeding forward without allowing time or space to calm down and evaluate might lead to burnout or the pursuit of a topic or professional path that is no longer viable. Slowing down and becoming grounded can be beneficial and restorative, but without focus, direction, and exploration, they can become stagnant. Growth and discovery, as well as rest, provide nourishment for our thoughts, spirits, and bodies. The effect on unlocking potential is higher when both sides are acknowledged to be complementary and pursued deliberately to encourage each other.
While different life and career stages may necessitate the use of some practices over others at any one moment, it is critical for people to be able to slow down and speed up, as well as to build a variety of speeding-up and slowing-down practices to draw on throughout their lives.
Ambitious professionals frequently devote a significant amount of time to planning tactics that will aid them in achieving greater levels of success. They aspire to a more prestigious job title, more pay, and accountability for larger revenues, profits, and employee numbers. Family, friends, and co-workers all have an impact on their conceptions of success.
Despite their efforts and accomplishments, many people eventually discover that they lack a true sense of professional pleasure and fulfillment. A surprising proportion of accomplished CEOs have reported significant dissatisfaction with their careers. They reflected on their past accomplishments and wished that they had pursued a different career path altogether.
Consider the case of a highly accomplished research analyst at a prominent securities firm who sought assistance because he was dissatisfied with his professional advancement. This was especially amusing because he was well-known, well-respected (he was ranked first in his industry sector), and well-paid. He claimed that he was tired of his job after ten years, disliked his boss, and thought he had no prospects for advancement. Most importantly, he had always aspired to be an investment manager, but he had begun his career as an analyst and had never seriously reconsidered his route. He was entrapped. He was afraid of losing his status and didn't want to disappoint anyone, but he also didn't want to keep doing what he was doing.
As he spoke, he wondered if he'd been so focused on achieving certain goals and impressing others that he'd lost sight of what he truly valued. He enjoyed analyzing equities and evaluating management teams, but he also desired to be in charge of making actual investment decisions and then being held accountable for the outcomes. He was advised to take action and inquire about a job change with a variety of investment businesses (including his current employer). Following this, he was offered and accepted a portfolio manager position in his present firm's asset management division. He discovered that his firm's leaders wanted to keep him regardless of his job title, and that they were startled to learn that he wanted to work in investment banking. He's since developed into a fantastic investment manager, and while he wishes he'd taken a step back and reconsidered his profession years ago, he's glad he did so while there was still time.
This program is designed to assist you in examining the issue, "Am I attaining my potential?" if you are having comparable sentiments of frustration or even regret about the course of your work. This is not the same as asking, "How do I get to the top?" or "How do I succeed in my job?" Rather, it's about examining how you define success in your heart of hearts and then charting a course to get there.
"Am I living up to my full potential?" is not the same as "How do I get to the top?"
To do so, you must take a step back and reevaluate your career, beginning with the realization that it is your obligation to manage it. Too many people believe they are victims in their jobs when they actually have a lot of control. To reclaim control, you must examine your actions in three areas: knowing yourself, excelling at important jobs, and displaying character and leadership.
Take your own path.
---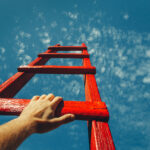 Reaching your full potential necessitates reflection and proactive practices, but it all begins with a simple…
Getting to Know Yourself
Taking charge of your career begins with a thorough assessment of your present abilities and performance. Can you list two or three of your greatest strengths and two or three of your most major flaws? While most people can list their strengths, they often have trouble identifying key flaws. This activity necessitates in-depth thinking and, nearly invariably, the participation of those who will give you the truth. Unfortunately, you can't always rely on your supervisor to appropriately judge your abilities or to be willing to confront you with your shortcomings. It's up to you to take charge of this process by seeking coaching, asking for very specific feedback, and being open to input from a wide range of people at different levels within your company. Because you will meet new obstacles and demands as your career grows, getting feedback should be a continuous activity.
In a Harvard Business Review essay, Robert Steven Kaplan, president and chief executive of the Federal Reserve Bank of Dallas, said that he recently visited with a division head of a prominent professional services organization. Despite the fact that he'd been a rising star for several years, he believed he'd reached a plateau. He had no idea why his direct reports and CEO were no longer engaged and enthusiastic in their dealings with him. He was able to explicitly identify his strengths during their conversations, but when Robert inquired about his faults, he offered him generic answers like "Maybe I'm too impatient" and "I need to raise my profile." When Robert pressed him about his boss's remarks, he hesitated to name even one specific flaw. Robert tasked him with the following task: At least five co-workers and subordinates should be interviewed.
He returned with many "surprises" a few weeks later. He'd heard, for example, that despite being detail-oriented and decisive, he micromanaged, acted in a dictatorial