Corporate Positioning – Workshop 1 (Internal Assessment)

The Appleton Greene Corporate Training Program (CTP) for Corporate Positioning is provided by Mr. Thomson MBA BS Certified Learning Provider (CLP). Program Specifications: Monthly cost USD$2,500.00; Monthly Workshops 6 hours; Monthly Support 4 hours; Program Duration 12 months; Program orders subject to ongoing availability.
If you would like to view the Client Information Hub (CIH) for this program, please Click Here
Learning Provider Profile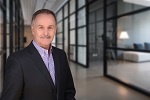 Mr Thomson is a Certified Learning Provider (CLP) at Appleton Greene and he has experience in marketing, management and production. He has achieved a Master of Business Administration, Bachelor of Science in Biology & Chemistry and Diploma in Management & Administration. He has industry experience within the following sectors: Medical Devices; Clinical Diagnostics; Biotechnology; Pharmaceutical and Healthcare. He has had commercial experience within the following countries: Canada; United States of America or more specifically within the following cities: Vancouver; San Francisco; Chicago; Toronto and New York. His personal achievements include: extensive start-up experience; successful partnership history; 25+ years in senior management; global sales & marketing experience and expert in strategic planning. His service skills incorporate: value proposition strategy; process improvement; global sales & marketing; continuous improvement and organizational leadership.
---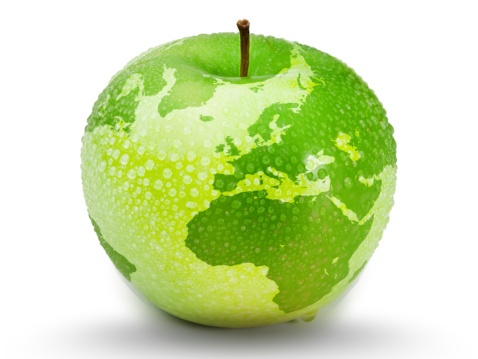 MOST Analysis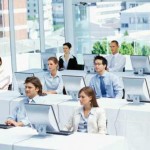 Mission Statement
This program is aimed at helping companies in the healthcare, medical devices, clinical diagnostics, pharmaceutical and biotechnology industries successfully crack a new market, effectively launch a new product or service, or strengthen their existing value proposition. At the end of the program, participants should be able to implement a corporate positioning initiative that culminates in credible, relevant and distinctive brand promises.
This first month will involve assessment and analysis of product capabilities and possibilities, through interdepartmental communication at the corporate level. Although Marketing will take ownership for the overall implementation and delivery of the value proposition plan, input from all areas will lead to a more cohesive approach towards execution. Suggested start would be with Development for outline of the expectations for the product/service, based on key inputs such as functionality, performance and efficiency. These should be mapped to show expectations against actual deliverables to start to identify where the deficiencies may be and how they should be addressed as part of the overall competitive market plan. Next, alignment with overall corporate strategy should be reviewed to determine if the product is consistent with existing direction of if there is deviation away from overall goals and objectives. If there are, then the task will be to determine if overall objectives were reasonable, given company resources and the competitive landscape. This type of assessment is critical to ensure strong positioning of the value proposition, when considering all aspects of the product and corporate plan. A final step in the assessment will be to determine if product value is linked to either existing products or planned products in the pipeline. If so, allowance will need to be made to articulate this clearly in the proposition plan, so as not to convey any misleading of confusing information to the buyer. Often compatibility with a company's products is a key benefit within the value proposition and this can be critical feature when looking for that competitive edge regarding product differentiation.
---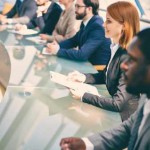 Objectives
01. Internal Analysis: departmental SWOT analysis; strategy research & development. Time Allocated: 1 Month
02. Define Issues: departmental SWOT analysis; strategy research & development. Time Allocated: 1 Month
03. Target Setting: departmental SWOT analysis; strategy research & development. Time Allocated: 1 Month
04. Gathering Data: departmental SWOT analysis; strategy research & development. Time Allocated: 1 Month
05. Analyze Data: departmental SWOT analysis; strategy research & development. Time Allocated: 1 Month
06. Preliminary Plan: departmental SWOT analysis; strategy research & development. Time Allocated: 1 Month
07. Review Plan: departmental SWOT analysis; strategy research & development. 1 Month
08. Test Assumptions: departmental SWOT analysis; strategy research & development. Time Allocated: 1 Month
09. Issue Resolution: departmental SWOT analysis; strategy research & development. Time Allocated: 1 Month
10. Implement Solutions: departmental SWOT analysis; strategy research & development. Time Allocated: 1 Month
11. Monitor Activity: departmental SWOT analysis; strategy research & development. Time Allocated: 1 Month
12. Continuous Improvement: departmental SWOT analysis; strategy research & development. Time Allocated: 1 Month
---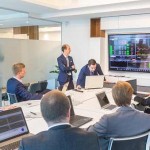 Strategies
01. Internal Analysis: Each individual department head to undertake departmental SWOT analysis; strategy research & development.
02. Define Issues: Each individual department head to undertake departmental SWOT analysis; strategy research & development.
03. Target Setting: Each individual department head to undertake departmental SWOT analysis; strategy research & development.
04. Gathering Data: Each individual department head to undertake departmental SWOT analysis; strategy research & development.
05. Analyze Data: Each individual department head to undertake departmental SWOT analysis; strategy research & development.
06. Preliminary Plan: Each individual department head to undertake departmental SWOT analysis; strategy research & development.
07. Review Plan: Each individual department head to undertake departmental SWOT analysis; strategy research & development.
08. Test Assumptions: Each individual department head to undertake departmental SWOT analysis; strategy research & development.
09. Issue Resolution: Each individual department head to undertake departmental SWOT analysis; strategy research & development.
10. Implement Solutions: Each individual department head to undertake departmental SWOT analysis; strategy research & development.
11. Monitor Activity: Each individual department head to undertake departmental SWOT analysis; strategy research & development.
12. Continuous Improvement: Each individual department head to undertake departmental SWOT analysis; strategy research & development.
---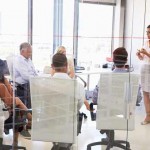 Tasks
01. Create a task on your calendar, to be completed within the next month, in order to analyse the Internal Analysis process.
02. Create a task on your calendar, to be completed within the next month, in order to analyse the Define Issues process.
03. Create a task on your calendar, to be completed within the next month, in order to analyse the Target Setting process.
04. Create a task on your calendar, to be completed within the next month, in order to analyse the Gathering Data process.
05. Create a task on your calendar, to be completed within the next month, in order to analyze the Analyze Data process.
06. Create a task on your calendar, to be completed within the next month, in order to analyse the Preliminary Plan process.
07. Create a task on your calendar, to be completed within the next month, in order to analyse the Review Plan process.
08. Create a task on your calendar, to be completed within the next month, in order to analyse the Test Assumptions process.
09. Create a task on your calendar, to be completed within the next month, in order to analyze the Issue Resolution process.
10. Create a task on your calendar, to be completed within the next month, in order to analyse the Implement Solutions process.
11. Create a task on your calendar, to be completed within the next month, in order to analyse the Monitor Activity process.
12. Create a task on your calendar, to be completed within the next month, in order to analyse the Continuous Improvement process.
---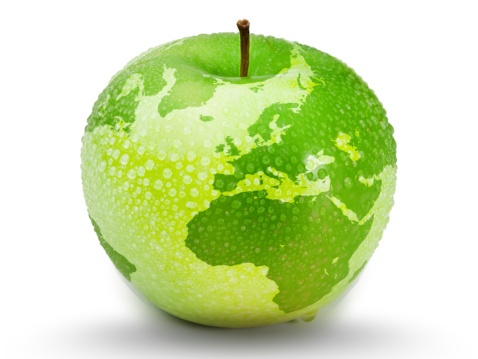 Introduction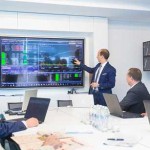 This program is aimed at helping companies in the healthcare, medical devices, clinical diagnostics, pharmaceutical and biotechnology industries successfully crack a new market, effectively launch a new product or service, or strengthen their existing value proposition. At the end of the program, participants should be able to implement a corporate positioning initiative that culminates in credible, relevant and distinctive brand promises.
---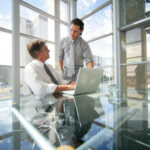 Marketing strategy changes at different stages of the product lifecycle
When a product is introduced, it typically has a high cost due to a low production run and high costs of product development. The marketing team's focus is on finding early adopters and creating a value proposition for them. With product growth and maturity, the marketing strategy changes, and it occurs again when the product is in decline or being phased out. Throughout the product lifecycle, the marketing of the product is planned to meet the goals and challenges of that stage. Developing a value proposition is of crucial importance during new product development. A value proposition is an assurance from the company that the product will deliver value. It creates a belief in customers about how that value will be experienced and the outcomes it will achieve for them. The value proposition can apply to the product/service, or the entire organization, or a part or parts of the organization.
---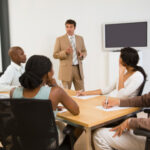 The product lifecycle involves various professional disciplines
At each stage in its lifecycle, the product needs different marketing, manufacturing, financing, purchasing and human resource strategies. Every stage has its own challenges, opportunities and problems, which must be figured out and adequately addressed during the limited life of the product. Healthcare companies are licensed to provide specific health care diagnosis and treatment services. Although the medical service or procedure does not have a limited life, it must be marketed, improved and perhaps even transformed, to meet the company's revenue cycle goals, and sustain as the number of local competing hospitals or practices grows. Healthcare providers compete mainly on quality dimensions and less on price. However, research shows that price and quality competition is greater in less concentrated markets. The value proposition in healthcare should focus on quality as well as consider price and expenses, so that an economic advantage can be communicated to the target audience. Robust competition among healthcare providers, healthcare systems and payers can result in better care at lower costs, and most importantly, improve patient outcomes.
---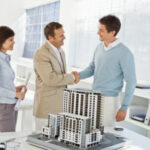 Effective corporate positioning set to become a high-level priority
Positioning is a critical aspect of product strategy in retail. Healthcare and allied sectors have the opportunity to create differentiation and compete more vigorously by prioritizing product positioning. This claim is based upon three realities:
– Customers need clarity about value: Knowledge of how using a product or service can deliver the desired outcomes, will propel consumer decisions. The modern consumer is proactive about determining the goal/end state they want to achieve after using a product/service. This is the claim or promise that the value proposition will convey.
– Value creation is everyone' business: Company departments are more integrated than before. Data siloes are being razed and central data repositories are enabling information-sharing and close collaboration. A holistic approach to product development, service delivery and value creation, improves and strengthens corporate positioning.
– Information channels abound: Companies cannot afford to make claims that don't bear out for the customer. They risk reputational harm from poor reviews on online platforms. Just as social media, online forums and websites generate brand awareness, they also bring brand weaknesses to light. A strong value proposition distributed online ensures that peers and competitors don't have leverage over potential customers and help keep customer-brand ties intact.
---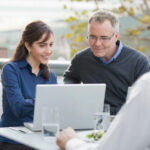 The need to make adjustments to corporate positioning and value proposition
The value proposition can and should track evolving consumer expectations and the realities governing the business landscape in which the companies operate. A well-defined process that involves all relevant decision-makers in framing the value proposition and changing it efficiently and correctly, is essential.
– The value proposition is dynamic and influenced by macro and micro marketplaces. It must evolve over time to remain competitive.
– Impressions about a company or product usually change during the sales journey. A clear idea of how the product is positioned allows sales and marketing staff to anticipate buyers' value perceptions and make suitable adjustments over the interaction period.
– Establishing a successful brand-customer relationship requires the commitment of all departments. The value proposition program brings together decision-makers not only for knowledge-sharing and risk mitigation but to also underscore responsibilities and accountability at the team level.
– Customer proximity and co-creation are necessary to long-term value creation. Companies must involve their target segments during the value proposition development process.
– Environmental dynamics are not controllable by the company. They must be predicted and assessed proactively to hedge risk.
– Managers need to properly align the company's value proposition and its available resources. Proactively engaging customers and strengthening market knowledge is essential to deal effectively with competitive pressures.
---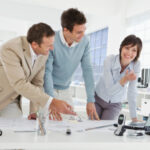 Shaping up a corporate positioning program
Clarifying what your company stands for is a collaborative endeavor as it touches upon numerous aspects of value, factors driving value, and the financial costs of delivering that value. It is not possible to provide the desired patient outcomes without clearly understanding how resources will be utilized, operational KPIs affected, impacts on expenditure, income and funding, and whether organizational capability and culture support the goals. A structured corporate positioning program involves many skills, processes and tools. Participants will learn how to put the program together and gain the consensus of all key decision-makers at every stage of the program.
---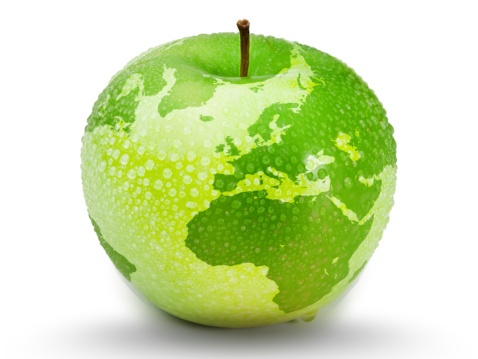 Executive Summary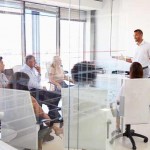 Corporate Positioning – Internal Assessment
Positioning refers to creating an image of the company and its products or services in the target customers' mind. Corporate positioning is synonymous with product positioning, for a company derives its image and market fit from what it sells. Positioning has been used by marketers to try and create a unique identity for the company's products, and the need to differentiate is plainly obvious. Every industry has competitors; some face more intense rivalry than others. All industries also face disruptive forces, and companies are challenged to prove that they're relevant and provide the value their target segments need. Information changes customer behavior. Before the advent of the internet, the consumer had to rely mainly on word-of-mouth feedback to make informed purchase decisions. Impressions about a company and its products were also formed from advertisements, billboards and pamphlets. Marketing messages were pushed to the buyer, and any research at the buyer's end to understand the company and product was time-intensive and cumbersome.
In the information age, the consumer has several means to understand a product and its maker at a deep level. Google reviews; Facebook, Instagram and Facebook posts; instant messenger apps; and emails are consumers' daily informants. Brand and product information flow freely on offline and online channels, satiating consumers' need to really know what they're spending their dollars on. On the one hand, information dissemination helps marketers by expanding the reach of their messages. On the other, the availability of information gives consumers more choice than ever before to find companies offering the same product, compare their offerings, and make a switch, seamlessly and in as early as one business day! Fickle customers, endless alternatives, better products, and the fight for survival and growth, make corporate positioning extremely important. The customer value proposition is at the heart of corporate positioning as it communicates how the company will provide value to customers. The development of the value proposition plan is an important part of product strategy. A strong value proposition provides a clear direction for business strategy. Defining a clear value proposition, along with a sustainable sales and marketing strategy, are now integrated into the corporate strategy. With technological improvements, availability of specialized talent, and increasing regulatory burden, successful positioning has become imperative for growth and success.
---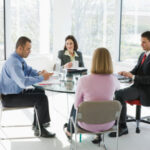 Marketing challenges in healthcare
Healthcare marketers have to contend with specific challenges that they must address to convert prospects into paying customers. What makes challenges more daunting is the fact that even a few years ago, 'competitiveness' wasn't a boardroom agenda. Changing consumer expectations and easy access to healthcare information online have made it imperative for marketers to double down on their outreach, engagement, and loyalty retention efforts.
Healthcare marketing faces unique limitations, posed by the Health Insurance Portability and Accountability Act (HIPAA), such as not being allowed to retarget those who have visited the provider's corporate website in the past. Aggressive marketing is also necessitated in a crowded marketplace. A private practice that has many direct competitors in its city of business cannot afford to have a weak digital marketing strategy. Potential customers will be looking at online doctor rating sites to compare healthcare professionals. A well-crafted online presence, which includes requesting patients to submit reviews, ensuring that physicians contribute their expert opinions on popular online patient and medical forums such as Real Self, which focuses on reviews of cosmetic treatments, can sway consumers' opinions in the company's favor.
Marketers need to apply strategic thinking and tools to develop effective corporate positioning while adhering to compliance obligations. By establishing an efficient positioning process driven by collaboration and market data, marketing efforts can be supported and generate better outcomes.
---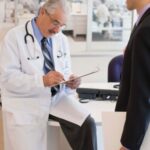 Pharmaceutical marketing challenges
Research indicates that pharmaceutical marketing industry lags all other industries in digital marketing spend. This, at a time when B2B field sales that the industry has always relied on to generate business is being slowly replaced by inbound marketing, web design and search engine optimization, poses a curious problem for pharma marketers. Not only do they now shoulder a greater responsibility to engage customers and implement advertising campaigns, they must also work within modest budgets to meet targeted goals. A long and closely connected supply chain also poses issues. Changes in population, disease patterns, lifestyles, income and other market and economic factors, can have a considerable impact on marketing. The challenge is to interpret trends correctly and move in sync with market changes.
---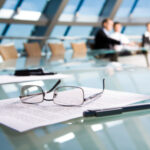 Marketing challenges in the biotechnology sector
The lengthy period of development and massive investments towards drug development introduce complexity into determining and managing the value of pharmaceutical products. There's also the matter of huge amounts of data generated during the preliminary, intermediary and final stages of drug development. Assessing the data and conducting market research to understand prevailing consumer sentiments about the company and the type of drug in the works, can be expected to be highly effort intensive. Thoughtful positioning can build or enhance trust in the company if the product delivers the promised outcomes and doesn't have negative effects that might potentially pose litigation risks.
---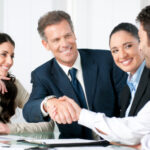 Marketing challenges in the medical device industry
Medical device companies have shifted from a transaction-based to a value-focused relationship with providers, payers, practitioners and patients. Innovative products that promise top quality and generate cost-efficiency are a source of competitive advantage. As the older population grows rapidly, healthcare costs increase, and consumers become more health conscious, medical device manufacturers have the opportunity to undertake new development and showcase a compelling value proposition. At the same time, they have to address changes such as the surge in telemedicine usage, which has further received a shot in the arm from the novel coronavirus pandemic. Marketers have the chance to move clinician engagement online and redefine their digital marketing approach using webinars, videos and social media.
---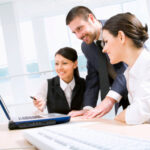 Marketing challenges in the clinical diagnostics industry
The clinical diagnostics industry is in flux. Providers face mounting financial pressures and staff shortages. There are fewer laboratory technologists to process the growing volume of tests. Meanwhile, value-based healthcare is moving the focus from treatment to early detection and prevention. Industry legislation also factors into corporate strategies, which in turn affects marketing budgets and plans. For example, the Protecting Access to Medicare Act of 2014 (PAMA) impacts laboratory reimbursement for Medicaid and Medicare programs, as well as private insurers. It is expected to reduce reimbursement for commodity tests by as much as 30%.
---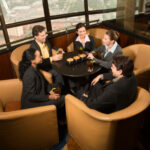 The interlinked value in healthcare
In the healthcare industry, the significance of an effective positioning strategy is evident in the business and operational goals that players strive to achieve. Medical device manufacturers and clinical diagnostics providers aim for market penetration and revenue generation. Healthcare providers focus on improving outcomes of care in order to lower costs. Companies in the pharmaceutical and biotechnology sectors are involved in building trust and reputation by demonstrating safety and efficacy, while aiming for operational efficiencies that reduce costs.
The end user for players in healthcare and allied sectors is the consumer, who undergoes diagnostic tests, receives treatment from healthcare professionals, and uses medicines as prescribed. Their treatment outcomes and experience during the procedure depend on the quality of medical equipment used. They may also be users of wearable medical devices and health monitoring systems, recommended by their physician or chosen personally.
In healthcare, value is interlinked and assumes immense importance given how profoundly it impacts the consumer. This program delves into the steps of corporate positioning, and the alignment of value proposition with product strategy and development. Course manuals provide an understanding of how to create and evolve the value proposition that fits product performance and conveys the outcomes that target segments seek. They also emphasize the need for operational tactics and productive collaboration for successful positioning, learning opportunities and continuous improvement.
---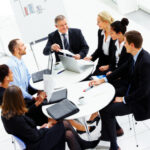 Planning and implementing the value proposition plan in phases
The Appleton Greene Corporate Training Program (CTP) for Corporate Positioning is delivered as 12 manuals. The curriculum covers key actions and deliberations that should occur in every phase. A summary of the phases follows:
Product Analysis, Internal Assessment and Inter-Departmental Collaboration
Product or service features are areas of functionality, performance and usability that deliver value to users. The internal analysis will begin by setting expectations around the product/service features, without which it cannot be positioned strategically.
An internal analysis of competencies, cost position, competitive advantages is an essential first step towards informing product strategy and positioning. The insights and outcomes of the initial analysis will depend on the extent to which the company is able to involve decision-makers from different departments in the process. Internal assessment can be aided by tools to carry out the process in a defined, structured way. The choice of tools depends on what the participants are expecting to uncover or establish. Some assessment tools are specific to the industry, but they may be used as inspiration by other sectors.
The manual takes you through the common tools used for internal assessment. New product strategy should attempt to predict the nature and timing of market and competitive events. Making some deductions, even if they're proven inaccurate, is better than not doing any forecasting, for you will have plans to address market or competitor moves. By estimating the length of a product's life, decisions on pricing and third-party relationships can be better informed and implemented proactively as required. The assessments are also important because at each stage in the product's lifecycle, the competitive requirements of the next stage must be considered. By developing a strong product or corporate positioning in the market growth stage, the brand will be cushioned against price competitions later
It is seen that companies whose new product development programs are closely connected to business-level strategy are able to develop new products/services that leverage core competencies and learned insights, and also make the most of existing systems, structures and knowledge. On the other hand, a lack of a strategic fit has been observed to lead to product failure. A company's mission and values reflect in its products and services. The value proposition in marketing messages and advertising campaigns bring attention to what the brand stands for, creating the desired image in consumers' minds. When planning a product/service, due consideration is paid to how the value it provides is in sync with the company's overall image. This will naturally influence product positioning, the objective being to remain harmonious with the overall picture of the brand.
---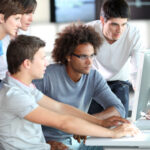 Accurate Representation of Value
The value proposition should present an accurate picture of the product's benefits. If the identified issue pertains to a risky aspect of the product/service, then care should be taken to omit the particular feature or outcome in value statements. The goal of the value proposition is to communicate how the customer will find the product or service useful. It should not send out mixed messages or raise a red flag.
Consumers today have more choice than ever before, enabled by globalization, technological advancement, and free markets. They also have the opportunity to do a deep dive into the brands and products/services they're interested in. The majority of consumers begin their search for a service or product online. They can access brand information on various online channels, from the company website, to review websites, social media, directories and industry blogs.
The company website has the educational and marketing material consumers need to make a purchase or service engagement decision. Case studies, patient or client testimonials, media mentions, blog posts, pricing sheets, and live chat assistants, all serve to move consumers down the sales funnel.
To occupy a place in the mind of the modern consumer, companies have started dividing their efforts between traditional and digital marketing. Where before, marketing dollars went towards pushing out brand information before a large audience, in an effort to make a sale, today, companies focus on pulling in customers by distributing relevant and valuable content that allows consumers to understand the service, compare products, and absorb the value proposition.
Additionally, the value proposition must be unique so that competitors cannot replicate it easily, and even if they did, it would harm rather than benefit them. To convey differentiation, the product must be able to improve on existing market offerings. At the same time, the fact remains that even the best product cannot sell itself. It must be backed by the right marketing messages that are accessible by the target audience and generate interest by virtue of the differentiation and associated outcomes for that target market.
The marketing team is responsible for the public representation of how customers will value using your product. They must know the product in and out so as to include all its unique benefits or new capabilities. Representing the product honestly and compellingly is half the battle won in the sales game.
Developing the value proposition is more complex for some industries than others. Choosing a medical device or treatment isn't as straightforward as buying shoes or booking a hotel. There's more at stake – for the customer or client. This underscores the importance of deep knowledge of product/service, organizational capability, customer segments, product lifecycle, external market and non-market forces.
---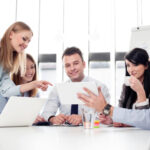 Market Segmentation and Consumer Perceptions
Audience segmentation precedes planning your outreach strategies. You may already have an offline and online presence; through a structured approach to product positioning, you have the opportunity to reevaluate your existing marketing channels and messages. If data collection proves cumbersome owing to a lack of concrete strategies or systems to collect and/or integrate customer data, you can note it down as an issue and assign an appropriate level of priority. ealthcare models have moved towards patient-centered care. Segmentation models organized around providers rather than the population are insufficient. Patient-based segmentation considers more needs of the population, in an attempt to improve the quality of healthcare products and services relative to their price and create greater value for customers.
Classifying customers based on various criteria – the tangible and intangible – has become increasingly important in the information age where buyer decisions are driven and influenced in myriad ways. Other than demographic segmentation, grouping customers based on psychological factors and value-based purchase decisions, is important. A deeper customer profile can be beneficial for patient engagement, service distribution, successful marketing, and new product/service development. Value-segmentation is other form of market segmentation. It involves creating customer subgroups based on perceived and delivered value. It aids pricing decisions, specifically, helping identify the price customers are willing to pay and which is also a profitable price for the company.
Healthcare marketers who need to engage with and motivate consumers need to consider psychological variables that influence the decision process, such as values, lifestyles, attitudes, beliefs, priorities and motivations. This is achieved through psychographic segmentation. Changing residential patterns, driven by migration, urbanization and other developments, can also be included as part of the audience targeting and outreach exercise. Data about the local population can be accessed at the local government website and supplemented by online articles reporting on migration patterns and reasons driving the same. A number of market and user issues can affect product/service strategy and positioning. They include the growing adoption of telemedicine, health reform, and innovations in treatment and technology.
Depending on how you've positioned and marketed your products/services so far, you will need to challenge perceptions about your corporate brand. As the number of claims for a brand increase, the overall positioning may lose its clarity and sharpness, and consumers may not believe every value statement you publicize. The common positioning errors are over-positioning, under-positioning, confused positioning and doubtful positioning.
When targeting new marketing segments, data on brand awareness and perception is necessary. The company should also be familiar with customers' needs and preferences and compare how these have changed vis-à-vis those of the target market segments who aren't yet using the company's product/service. Multiple factors can interfere with customer-brand relationships, requiring a broader look at the customer lifecycle. Just as you create a customer journey map outlining the interactions and experiences at every stage, identify factors than impact customers' decisions over time. When stakeholders are communicating a unified brand story, and have been trained to convey it compellingly, your product strategy and brand positioning efforts have a higher probability of activating inquiries, consultations and sales.
---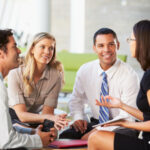 Data Collection and Analysis
A better understanding of the target market allows you to further refine the value proposition, and the impact that choosing your solution might have on the buyer's organization. Data collection and analysis will occur for the key markets and buyer segments you plan to target. Market research serves four functions: exploratory, prescriptive, diagnostic and predictive.
The company can collect qualitative or quantitative data. Qualitative analysis uses a small sample of participants and is based on subjective data and anecdotal evidence. That makes it an impressionistic data collection methodology.
A focus group typically comprises of 7-10 participants and is led by a 'facilitator' who conducts the group, leads participants through the questions, and captures an account of their inputs. It can be a standard focus group that chooses participants at random from the relevant market population. The goal of an in-depth interview is to understand the experience of other people and explore ideas. It selects a limited number of participants who are experts in a particular area or on an ad hoc basis. Quantitative analysis gathers data from a large sample of participants that proportionally represent the total relevant population. Statistical methods are used to evaluate the sample data and generalized to the larger population.
Surveys can be conducted as personal interviews, telephone surveys or mail surveys. Personal interviews are suitable when responses to open-ended questions are required. Discussions can be longer and a greater number of topics covered. The costs of conducting interview surveys can be considerable, considering how it requires you to recruit, train and retain interviewing staff. Interviewers must possess the skills necessary to make the right inquiries and note non-verbal gestures to grasp participants' emotions. Consumers share their opinions, feedback and insights on popular social media channels. A scan of your social media pages and relevant groups you've joined is a worthy endeavor. Although the bulk of your market research data will come from focus groups, surveys and interviews, some part of it should consider all relevant information and brand mentions on social networks. What are the posts on a specific service or digital initiative that has attracted most attention? Which brand attestations have received more likes and positive or neutral comments? What are the 3-4 existing value statements that have resonated most with customers?
Like the market data, information collected on competitors' value statements should be used to make sound decisions on the content and direction of the value proposition. You can consider showing various competitor value propositions and your own to focus groups, the goal being to determine which ones resonate most with this representative sample. The economic value of the product, discussed further on, should be included. Psychological end-benefits can also be components of some value statements. The purpose is to cover value statements that convey all the differential benefits that matter from monetary and psychological/emotional points of view. Value creation should include those elements of a product/service that an informed buyer is willing to pay for. The customer's economics should be considered to determine how best you can align your product with what customers' actually value. There are different ways to describe value in monetary terms. For example, you can show that your lower-priced competitors are in fact overpriced as the savings realized from selecting their product/service is inadequate to compensate the value lost by not choosing your product/service. Or you could promote your discount in the light of the added value your product provides.
---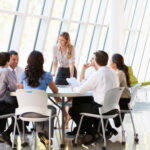 Data Analysis and Presentation
There are different ways to analyze qualitative and quantitative data. For quantitative data analysis, knowledge of measurement scales is necessary. Before analyzing the data collected through one or more quantitative data collection methods, it needs to go through certain initial checks. Both marketing and development can also refer to their existing market, customer and competitor intelligence, or conduct necessary surveys, interviews and analytics to take realistic actions. It includes considering the impact of product development on the company's resources and different departments involved in the process. Decisions based on data and insights can mitigate risks and improve chances of product success.
Qualitative assessment involves analyzing the collected data for specific phrases, concepts or themes. The objective is to quantify and analyze the meanings and relationships of those concepts, phrases and themes. The data for content analysis can come from interviews, open-ended questions, focus groups and public meetings. Select methods and tools that help you generate actionable insights that can be directly applied to your product positioning efforts. Avoid looking for meanings or drawing conclusions that aren't applicable to your program. Such insights are superfluous for your current endeavor but they may be considered for future marketing activities. Recognize the existing data analysis capabilities of your marketing team so that you don't use complex methods or tools that involve a learning curve. Alternatively, you can outsource market research to an external agency.
Sticking to the program timeline can be challenging if you're stuck in the data analysis process. Distributing tasks, process steps and post-analysis reviews among team members is one way to get all the work done in this phase within a certain deadline. A formal presentation of research findings is necessary to bring all stakeholders on the same page. The presentation should be informative, make the best use of the available time, and leave no room for confusion or ambiguity. The team member assigned to make the presentation should follow certain best practices, such as speaking to the requirements and interests of different departments and using more images than text.
The number of data visualization tools available online make light work of converting information into meaningful visuals. You can choose the appropriate visual representations based on what you're presenting in each slide. Options include line charts, bar charts, column charts, pie charts, bubble charts, scatter charts and pivot tables. Data is only good as the insights extracted from it. Mistakes and biases during data analysis are quite common. They include cherry-picking, underfitting, authority bias and confirmation bias. The post-presentation feedback and discussion should also be planned in advance. You could also have stakeholders email their inputs to the team member. The valid suggestions can be incorporated and an updated presentation shared with stakeholders. If suggestions don't have merit, then they can be disregarded, and the reason for the decision duly communicated. Minor inputs can be noted in the post-presentation session.
---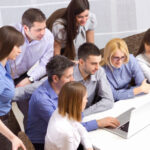 Preliminary Plan
The data has been converted into useful information, which can then go into creating an outline for the preliminary value proposition plan. Here, creating the value proposition map is a useful endeavor. A value proposition map describes the value proposition of your product, service or business model in a more detailed and structured way. It is a representation of the product the value proposition is built around, specific ways in which the product alleviates customers' pain-points, and the specific ways in which the product creates gains for the customer. Using insights from market research, the marketing team can outline the value proposition plan. The value statements should include business, functional and emotional drivers. An outcomes-based value proposition for healthcare can consider outcomes for the full cycle of care, identify outcomes that customers deem as priorities, and avoid defining too many outcomes.
Selecting outcomes should be a collaborative effort. The importance of inter-departmental participation in the value proposition program has already been emphasized in the first phase of the program. With support from stakeholders, the process of determining outcomes is structured, well-informed, and ultimately worth the effort. Patients should be involved in the process. The target setting and data gathering stages of the value proposition plan sets the foundation for understanding patients' experiences, perceptions, needs, attitudes and expectations. A clear delineation of product features, benefits and outcomes is necessary. Stakeholders should Keeping with the collaborative nature of corporate positioning, any modifications to value statements should also be easily possible, after taking stakeholders' input into consideration.
---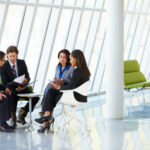 Plan Review and Issue Resolution
In the plan review stage, the goals are to review outcomes as they relate to each-other and gain a full view of all benefits and outcomes. This is importance for several reasons, including differentiates the brand/product, creating the right perceptions about the company/product, challenging established competitors, or when needed, changing the brand image. This stage also includes a SWOT Analysis, which is a straightforward framework to analyze the value proposition outline and its basis. In this phase, you will probe the strengths, weaknesses, opportunities and threats with respect to the value claims and market research. The analysis must be structured and transparent to identify and address all components of the assessment accurately and in a timely manner. A solid SWOT analysis identifies all factors impacting the business, product, strategy, project, or in this case, the value proposition.
If, for any reason, previous phases weren't carried out as intended, then the major issues in the value proposition plan will become apparent in this review stage. They include over-generalizing the benefits of the value proposition, addressing every customer pain and gain, and mixing multiple customer segments. Proceeding with a value proposition outline that has many holes and doesn't represent customer or organizational realities is risky. The review is an opportunity to fill the missing gaps sooner rather than in the end stages of the program. In an ideal situation, the value claims should accurately reflect the general perceptions about the brand and validate insights from market research. There will be room for improvements or refinements, but you should try to keep rework low as the program progresses. At least, the most important tasks in every stage must have been performed correctly. This will also earn the endorsement of stakeholders who have participated from the beginning. The onus will be on the marketing team to implement the program – with support from departments heads – and tie loose ends quickly.
---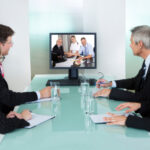 Alpha and Beta Testing
Hypotheses can be validated using alpha and beta testing. The goal of alpha testing is to resolve defects in the working model before it enters the beta testing phase. For the corporate positioning initiative, alpha testing will involve a meeting of the product development and marketing teams to test the preliminary plan against product performance. Based on features like product performance, usability, overall quality, potential outcomes and so on, the value statements can be adjusted and a better understanding of product capabilities gained.
The beta prototype is as close as possible to the commercial product. Impressions about the beta protype should be accurate and well-formed so that marketing can validate or refine the value proposition and products positioning developed thus far. The beta testing plan should assign clear goals, responsibilities and deadlines. A systematic approach will go a long way in interpreting feedback and making changes in an efficient way. Selecting the testers correctly is imperative as their views and feedbacks will be considered in incorporating any quick or minor changes or adjustments that improve the value proposition or product. Typically, new features or functionalities are not introduced in the beta phase. From the product development point of view, beta testing is a means to identify how the beta build should be followed up to meet all or most expectations of the target segments.
Beta testing of a product should run for as long as it takes the testers to use the product and document outcomes. Usually, this doesn't take more than 8-10 weeks, but can be shorter or linger depending upon the product. As assumptions on product performance and value proposition will be validated in this stage, due time should be set aside, subject to factors such as the program deadline, beta testing goal, and your bandwidth.
---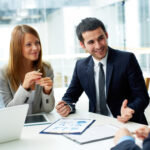 Resolving Issues
The product positioning problem does not end with the drafting or testing of the preliminary plan. It is important to re-check and refine the positioning plan and the value proposition several times before it can be implemented. Issue resolution is a crucial step in the corporate positioning process as it helps to ensure that all the goals have been met. The issue resolution stage urges the team to ask the right questions to determine if there are any shortcomings in the proposition or is it sound enough for the product and the company to be seen as a worthy contender in the market.
Issue resolution requires you to ask some insightful questions related to the early assessment phase as well as the goals and objectives set for the product positioning strategy. Some of the crucial questions to be asked during this stage include:
– Are the goals aligned with the product capabilities?
– Have all customer segments been taken into consideration?
– Does the value proposition highlight all unique differentiators?
– Will the product positioning get outdated over time?
– Was the initial assessment done thoroughly?
– Was the data collected correct and relevant?
– Has the data been analyzed correctly?
– Has user perspective been taken into consideration?
– Are there any gaps or loopholes that may have been missed during initial assessment?
Honest answers to these questions will reveal if any important aspect has been overlooked in the previous stages. By the end of this stage, the entire team should be confident that the corporate positioning plan has been thoroughly reviewed, all inadequacies have been addressed and the plan is now viable.
After the issues in the product positioning plan have been detected and resolved, it is time to implement the plan. The positioning plan and the value proposition will be implemented when the product is finally launched in the target market. However, implementation of the solutions also has to be done in a phased manner. The product or service may be launched in an existing market, a new market, or a new segment of an existing market. In any case, several activities need to be undertaken before the final launch.
A comprehensive product brief must be created that can explain everything about the product, its value, and its positioning to all the teams involved in the development and launch of the product. The collaboration of various teams, such as marketing, sales, and customer service, is crucial to the successful launch of a new product or service. The teams must be briefed about their roles and trained to carry out the launch smoothly. It is also important to gather feedback on the product before the launch, for which product testing and market testing must be conducted. This allows for making necessary changes before the product hits the market.
---