Corporate Positioning – Workshop 1 (Internal Assessment)

The Appleton Greene Corporate Training Program (CTP) for Corporate Positioning is provided by Mr. Thomson MBA BS Certified Learning Provider (CLP). Program Specifications: Monthly cost USD$2,500.00; Monthly Workshops 6 hours; Monthly Support 4 hours; Program Duration 12 months; Program orders subject to ongoing availability.
If you would like to view the Client Information Hub (CIH) for this program, please Click Here
Learning Provider Profile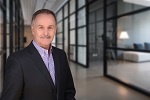 Mr Thomson is a Certified Learning Provider (CLP) at Appleton Greene and he has experience in marketing, management and production. He has achieved a Master of Business Administration, Bachelor of Science in Biology & Chemistry and Diploma in Management & Administration. He has industry experience within the following sectors: Medical Devices; Clinical Diagnostics; Biotechnology; Pharmaceutical and Healthcare. He has had commercial experience within the following countries: Canada; United States of America or more specifically within the following cities: Vancouver; San Francisco; Chicago; Toronto and New York. His personal achievements include: extensive start-up experience; successful partnership history; 25+ years in senior management; global sales & marketing experience and expert in strategic planning. His service skills incorporate: value proposition strategy; process improvement; global sales & marketing; continuous improvement and organizational leadership.
---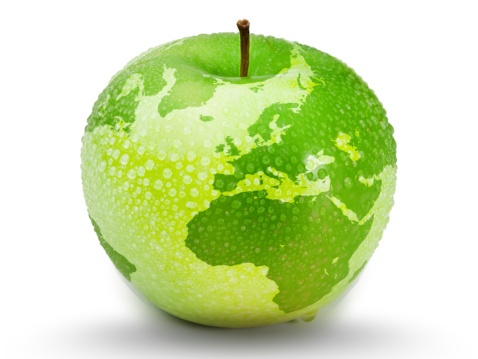 MOST Analysis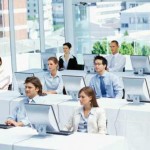 Mission Statement
This program is aimed at helping companies in the healthcare, medical devices, clinical diagnostics, pharmaceutical and biotechnology industries successfully crack a new market, effectively launch a new product or service, or strengthen their existing value proposition. At the end of the program, participants should be able to implement a corporate positioning initiative that culminates in credible, relevant and distinctive brand promises.
This first month will involve assessment and analysis of product capabilities and possibilities, through interdepartmental communication at the corporate level. Although Marketing will take ownership for the overall implementation and delivery of the value proposition plan, input from all areas will lead to a more cohesive approach towards execution. Suggested start would be with Development for outline of the expectations for the product/service, based on key inputs such as functionality, performance and efficiency. These should be mapped to show expectations against actual deliverables to start to identify where the deficiencies may be and how they should be addressed as part of the overall competitive market plan. Next, alignment with overall corporate strategy should be reviewed to determine if the product is consistent with existing direction of if there is deviation away from overall goals and objectives. If there are, then the task will be to determine if overall objectives were reasonable, given company resources and the competitive landscape. This type of assessment is critical to ensure strong positioning of the value proposition, when considering all aspects of the product and corporate plan. A final step in the assessment will be to determine if product value is linked to either existing products or planned products in the pipeline. If so, allowance will need to be made to articulate this clearly in the proposition plan, so as not to convey any misleading of confusing information to the buyer. Often compatibility with a company's products is a key benefit within the value proposition and this can be critical feature when looking for that competitive edge regarding product differentiation.
---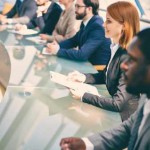 Objectives
01. Internal Analysis: departmental SWOT analysis; strategy research & development. Time Allocated: 1 Month
02. Define Issues: departmental SWOT analysis; strategy research & development. Time Allocated: 1 Month
03. Target Setting: departmental SWOT analysis; strategy research & development. Time Allocated: 1 Month
04. Gathering Data: departmental SWOT analysis; strategy research & development. Time Allocated: 1 Month
05. Analyze Data: departmental SWOT analysis; strategy research & development. Time Allocated: 1 Month
06. Preliminary Plan: departmental SWOT analysis; strategy research & development. Time Allocated: 1 Month
07. Review Plan: departmental SWOT analysis; strategy research & development. 1 Month
08. Test Assumptions: departmental SWOT analysis; strategy research & development. Time Allocated: 1 Month
09. Issue Resolution: departmental SWOT analysis; strategy research & development. Time Allocated: 1 Month
10. Implement Solutions: departmental SWOT analysis; strategy research & development. Time Allocated: 1 Month
11. Monitor Activity: departmental SWOT analysis; strategy research & development. Time Allocated: 1 Month
12. Continuous Improvement: departmental SWOT analysis; strategy research & development. Time Allocated: 1 Month
---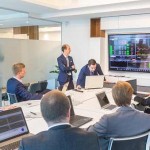 Strategies
01. Internal Analysis: Each individual department head to undertake departmental SWOT analysis; strategy research & development.
02. Define Issues: Each individual department head to undertake departmental SWOT analysis; strategy research & development.
03. Target Setting: Each individual department head to undertake departmental SWOT analysis; strategy research & development.
04. Gathering Data: Each individual department head to undertake departmental SWOT analysis; strategy research & development.
05. Analyze Data: Each individual department head to undertake departmental SWOT analysis; strategy research & development.
06. Preliminary Plan: Each individual department head to undertake departmental SWOT analysis; strategy research & development.
07. Review Plan: Each individual department head to undertake departmental SWOT analysis; strategy research & development.
08. Test Assumptions: Each individual department head to undertake departmental SWOT analysis; strategy research & development.
09. Issue Resolution: Each individual department head to undertake departmental SWOT analysis; strategy research & development.
10. Implement Solutions: Each individual department head to undertake departmental SWOT analysis; strategy research & development.
11. Monitor Activity: Each individual department head to undertake departmental SWOT analysis; strategy research & development.
12. Continuous Improvement: Each individual department head to undertake departmental SWOT analysis; strategy research & development.
---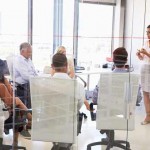 Tasks
01. Create a task on your calendar, to be completed within the next month, in order to analyse the Internal Analysis process.
02. Create a task on your calendar, to be completed within the next month, in order to analyse the Define Issues process.
03. Create a task on your calendar, to be completed within the next month, in order to analyse the Target Setting process.
04. Create a task on your calendar, to be completed within the next month, in order to analyse the Gathering Data process.
05. Create a task on your calendar, to be completed within the next month, in order to analyze the Analyze Data process.
06. Create a task on your calendar, to be completed within the next month, in order to analyse the Preliminary Plan process.
07. Create a task on your calendar, to be completed within the next month, in order to analyse the Review Plan process.
08. Create a task on your calendar, to be completed within the next month, in order to analyse the Test Assumptions process.
09. Create a task on your calendar, to be completed within the next month, in order to analyze the Issue Resolution process.
10. Create a task on your calendar, to be completed within the next month, in order to analyse the Implement Solutions process.
11. Create a task on your calendar, to be completed within the next month, in order to analyse the Monitor Activity process.
12. Create a task on your calendar, to be completed within the next month, in order to analyse the Continuous Improvement process.
---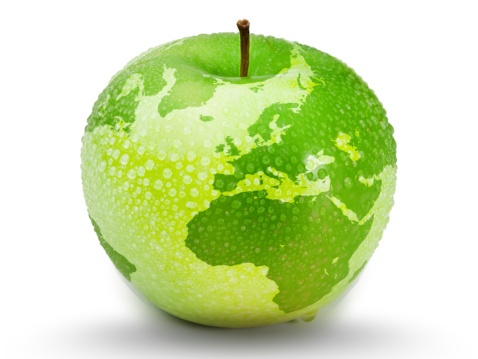 Introduction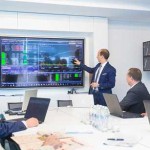 This program is aimed at helping companies in the healthcare, medical devices, clinical diagnostics, pharmaceutical and biotechnology industries successfully crack a new market, effectively launch a new product or service, or strengthen their existing value proposition. At the end of the program, participants should be able to implement a corporate positioning initiative that culminates in credible, relevant and distinctive brand promises.
---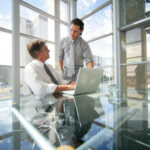 Marketing strategy changes at different stages of the product lifecycle
When a product is introduced, it typically has a high cost due to a low production run and high costs of product development. The marketing team's focus is on finding early adopters and creating a value proposition for them. With product growth and maturity, the marketing strategy changes, and it occurs again when the product is in decline or being phased out. Throughout the product lifecycle, the marketing of the product is planned to meet the goals and challenges of that stage. Developing a value proposition is of crucial importance during new product development. A value proposition is an assurance from the company that the product will deliver value. It creates a belief in customers about how that value will be experienced and the outcomes it will achieve for them. The value proposition can apply to the product/service, or the entire organization, or a part or parts of the organization.
---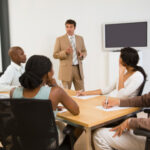 The product lifecycle involves various professional disciplines
At each stage in its lifecycle, the product needs different marketing, manufacturing, financing, purchasing and human resource strategies. Every stage has its own challenges, opportunities and problems, which must be figured out and adequately addressed during the limited life of the product. Healthcare companies are licensed to provide specific health care diagnosis and treatment services. Although the medical service or procedure does not have a limited life, it must be marketed, improved and perhaps even transformed, to meet the company's revenue cycle goals, and sustain as the number of local competing hospitals or practices grows. Healthcare providers compete mainly on quality dimensions and less on price. However, research shows that price and quality competition is greater in less concentrated markets. The value proposition in healthcare should focus on quality as well as consider price and expenses, so that an economic advantage can be communicated to the target audience. Robust competition among healthcare providers, healthcare systems and payers can result in better care at lower costs, and most importantly, improve patient outcomes.
---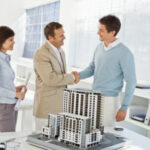 Effective corporate positioning set to become a high-level priority
Positioning is a critical aspect of product strategy in retail. Healthcare and allied sectors have the opportunity to create differentiation and compete more vigorously by prioritizing product positioning. This claim is based upon three realities:
– Customers need clarity about value: Knowledge of how using a product or service can deliver the desired outcomes, will propel consumer decisions. The modern consumer is proactive about determining the goal/end state they want to achieve after using a product/service. This is the claim or promise that the value proposition will convey.
– Value creation is everyone' business: Company departments are more integrated than before. Data siloes are being razed and central data repositories are enabling information-sharing and close collaboration. A holistic approach to product development, service delivery and value creation, improves and strengthens corporate positioning.
– Information channels abound: Companies cannot afford to make claims that don't bear out for the customer. They risk reputational harm from poor reviews on online platforms. Just as social media, online forums and websites generate brand awareness, they also bring brand weaknesses to light. A strong value proposition distributed online ensures that peers and competitors don't have leverage over potential customers and help keep customer-brand ties intact.
---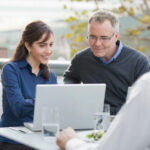 The need to make adjustments to corporate positioning and value proposition
The value proposition can and should track evolving consumer expectations and the realities governing the business landscape in which the companies operate. A well-defined process that involves all relevant decision-makers in framing the value proposition and changing it efficiently and correctly, is essential.
– The value proposition is dynamic and influenced by macro and micro marketplaces. It must evolve over time to remain competitive.
– Impressions about a company or product usually change during the sales journey. A clear idea of how the product is positioned allows sales and marketing staff to anticipate buyers' value perceptions and make suitable adjustments over the interaction period.
– Establishing a successful brand-customer relationship requires the commitment of all departments. The value proposition program brings together decision-makers not only for knowledge-sharing and risk mitigation but to also underscore responsibilities and accountability at the team level.
– Customer proximity and co-creation are necessary to long-term value creation. Companies must involve their target segments during the value proposition development process.
– Environmental dynamics are not controllable by the company. They must be predicted and assessed proactively to hedge risk.
– Managers need to properly align the company's value proposition and its available resources. Proactively engaging customers and strengthening market knowledge is essential to deal effectively with competitive pressures.
---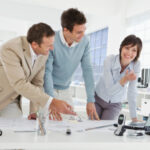 Shaping up a corporate positioning program
Clarifying what your company stands for is a collaborative endeavor as it touches upon numerous aspects of value, factors driving value, and the financial costs of delivering that value. It is not possible to provide the desired patient outcomes without clearly understanding how resources will be utilized, operational KPIs affected, impacts on expenditure, income and funding, and whether organizational capability and culture support the goals. A structured corporate positioning program involves many skills, processes and tools. Participants will learn how to put the program together and gain the consensus of all key decision-makers at every stage of the program.
---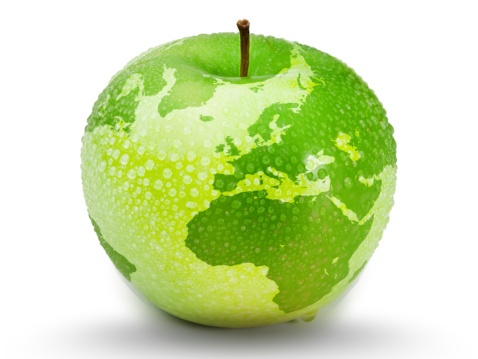 Executive Summary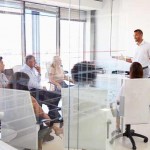 Corporate Positioning – Internal Assessment
Positioning refers to creating an image of the company and its products or services in the target customers' mind. Corporate positioning is synonymous with product positioning, for a company derives its image and market fit from what it sells. Positioning has been used by marketers to try and create a unique identity for the company's products, and the need to differentiate is plainly obvious. Every industry has competitors; some face more intense rivalry than others. All industries also face disruptive forces, and companies are challenged to prove that they're relevant and provide the value their target segments need. Information changes customer behavior. Before the advent of the internet, the consumer had to rely mainly on word-of-mouth feedback to make informed purchase decisions. Impressions about a company and its products were also formed from advertisements, billboards and pamphlets. Marketing messages were pushed to the buyer, and any research at the buyer's end to understand the company and product was time-intensive and cumbersome.
In the information age, the consumer has several means to understand a product and its maker at a deep level. Google reviews; Facebook, Instagram and Facebook posts; instant messenger apps; and emails are consumers' daily informants. Brand and product information flow freely on offline and online channels, satiating consumers' need to really know what they're spending their dollars on. On the one hand, information dissemination helps marketers by expanding the reach of their messages. On the other, the availability of information gives consumers more choice than ever before to find companies offering the same product, compare their offerings, and make a switch, seamlessly and in as early as one business day! Fickle customers, endless alternatives, better products, and the fight for survival and growth, make corporate positioning extremely important. The customer value proposition is at the heart of corporate positioning as it communicates how the company will provide value to customers. The development of the value proposition plan is an important part of product strategy. A strong value proposition provides a clear direction for business strategy. Defining a clear value proposition, along with a sustainable sales and marketing strategy, are now integrated into the corporate strategy. With technological improvements, availability of specialized talent, and increasing regulatory burden, successful positioning has become imperative for growth and success.
---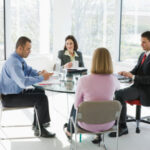 Marketing challenges in healthcare
Healthcare marketers have to contend with specific challenges that they must address to convert prospects into paying customers. What makes challenges more daunting is the fact that even a few years ago, 'competitiveness' wasn't a boardroom agenda. Changing consumer expectations and easy access to healthcare information online have made it imperative for marketers to double down on their outreach, engagement, and loyalty retention efforts.
Healthcare marketing faces unique limitations, posed by the Health Insurance Portability and Accountability Act (HIPAA), such as not being allowed to retarget those who have visited the provider's corporate website in the past. Aggressive marketing is also necessitated in a crowded marketplace. A private practice that has many direct competitors in its city of business cannot afford to have a weak digital marketing strategy. Potential customers will be looking at online doctor rating sites to compare healthcare professionals. A well-crafted online presence, which includes requesting patients to submit reviews, ensuring that physicians contribute their expert opinions on popular online patient and medical forums such as Real Self, which focuses on reviews of cosmetic treatments, can sway consumers' opinions in the company's favor.
Marketers need to apply strategic thinking and tools to develop effective corporate positioning while adhering to compliance obligations. By establishing an efficient positioning process driven by collaboration and market data, marketing efforts can be supported and generate better outcomes.
---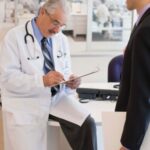 Pharmaceutical marketing challenges
Research indicates that pharmaceutical marketing industry lags all other industries in digital marketing spend. This, at a time when B2B field sales that the industry has always relied on to generate business is being slowly replaced by inbound marketing, web design and search engine optimization, poses a curious problem for pharma marketers. Not only do they now shoulder a greater responsibility to engage customers and implement advertising campaigns, they must also work within modest budgets to meet targeted goals. A long and closely connected supply chain also poses issues. Changes in population, disease patterns, lifestyles, income and other market and economic factors, can have a considerable impact on marketing. The challenge is to interpret trends correctly and move in sync with market changes.
---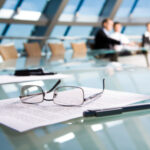 Marketing challenges in the biotechnology sector
The lengthy period of development and massive investments towards drug development introduce complexity into determining and managing the value of pharmaceutical products. There's also the matter of huge amounts of data generated during the preliminary, intermediary and final stages of drug development. Assessing the data and conducting market research to understand prevailing consumer sentiments about the company and the type of drug in the works, can be expected to be highly effort intensive. Thoughtful positioning can build or enhance trust in the company if the product delivers the promised outcomes and doesn't have negative effects that might potentially pose litigation risks.
---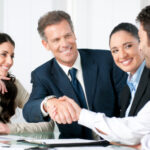 Marketing challenges in the medical device industry
Medical device companies have shifted from a transaction-based to a value-focused relationship with providers, payers, practitioners and patients. Innovative products that promise top quality and generate cost-efficiency are a source of competitive advantage. As the older population grows rapidly, healthcare costs increase, and consumers become more health conscious, medical device manufacturers have the opportunity to undertake new development and showcase a compelling value proposition. At the same time, they have to address changes such as the surge in telemedicine usage, which has further received a shot in the arm from the novel coronavirus pandemic. Marketers have the chance to move clinician engagement online and redefine their digital marketing approach using webinars, videos and social media.
---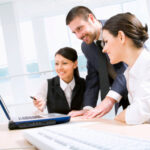 Marketing challenges in the clinical diagnostics industry
The clinical diagnostics industry is in flux. Providers face mounting financial pressures and staff shortages. There are fewer laboratory technologists to process the growing volume of tests. Meanwhile, value-based healthcare is moving the focus from treatment to early detection and prevention. Industry legislation also factors into corporate strategies, which in turn affects marketing budgets and plans. For example, the Protecting Access to Medicare Act of 2014 (PAMA) impacts laboratory reimbursement for Medicaid and Medicare programs, as well as private insurers. It is expected to reduce reimbursement for commodity tests by as much as 30%.
---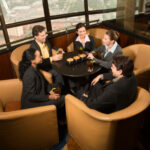 The interlinked value in healthcare
In the healthcare industry, the significance of an effective positioning strategy is evident in the business and operational goals that players strive to achieve. Medical device manufacturers and clinical diagnostics providers aim for market penetration and revenue generation. Healthcare providers focus on improving outcomes of care in order to lower costs. Companies in the pharmaceutical and biotechnology sectors are involved in building trust and reputation by demonstrating safety and efficacy, while aiming for operational efficiencies that reduce costs.
The end user for players in healthcare and allied sectors is the consumer, who undergoes diagnostic tests, receives treatment from healthcare professionals, and uses medicines as prescribed. Their treatment outcomes and experience during the procedure depend on the quality of medical equipment used. They may also be users of wearable medical devices and health monitoring systems, recommended by their physician or chosen personally.
In healthcare, value is interlinked and assumes immense importance given how profoundly it impacts the consumer. This program delves into the steps of corporate positioning, and the alignment of value proposition with product strategy and development. Course manuals provide an understanding of how to create and evolve the value proposition that fits product performance and conveys the outcomes that target segments seek. They also emphasize the need for operational tactics and productive collaboration for successful positioning, learning opportunities and continuous improvement.
---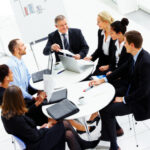 Planning and implementing the value proposition plan in phases
The Appleton Greene Corporate Training Program (CTP) for Corporate Positioning is delivered as 12 manuals. The curriculum covers key actions and deliberations that should occur in every phase. A summary of the phases follows:
Product Analysis, Internal Assessment and Inter-Departmental Collaboration
Product or service features are areas of functionality, performance and usability that deliver value to users. The internal analysis will begin by setting expectations around the product/service features, without which it cannot be positioned strategically.
An internal analysis of competencies, cost position, competitive advantages is an essential first step towards informing product strategy and positioning. The insights and outcomes of the initial analysis will depend on the extent to which the company is able to involve decision-makers from different departments in the process. Internal assessment can be aided by tools to carry out the process in a defined, structured way. The choice of tools depends on what the participants are expecting to uncover or establish. Some assessment tools are specific to the industry, but they may be used as inspiration by other sectors.
The manual takes you through the common tools used for internal assessment. New product strategy should attempt to predict the nature and timing of market and competitive events. Making some deductions, even if they're proven inaccurate, is better than not doing any forecasting, for you will have plans to address market or competitor moves. By estimating the length of a product's life, decisions on pricing and third-party relationships can be better informed and implemented proactively as required. The assessments are also important because at each stage in the product's lifecycle, the competitive requirements of the next stage must be considered. By developing a strong product or corporate positioning in the market growth stage, the brand will be cushioned against price competitions later
It is seen that companies whose new product development programs are closely connected to business-level strategy are able to develop new products/services that leverage core competencies and learned insights, and also make the most of existing systems, structures and knowledge. On the other hand, a lack of a strategic fit has been observed to lead to product failure. A company's mission and values reflect in its products and services. The value proposition in marketing messages and advertising campaigns bring attention to what the brand stands for, creating the desired image in consumers' minds. When planning a product/service, due consideration is paid to how the value it provides is in sync with the company's overall image. This will naturally influence product positioning, the objective being to remain harmonious with the overall picture of the brand.
---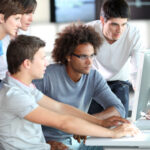 Accurate Representation of Value
The value proposition should present an accurate picture of the product's benefits. If the identified issue pertains to a risky aspect of the product/service, then care should be taken to omit the particular feature or outcome in value statements. The goal of the value proposition is to communicate how the customer will find the product or service useful. It should not send out mixed messages or raise a red flag.
Consumers today have more choice than ever before, enabled by globalization, technological advancement, and free markets. They also have the opportunity to do a deep dive into the brands and products/services they're interested in. The majority of consumers begin their search for a service or product online. They can access brand information on various online channels, from the company website, to review websites, social media, directories and industry blogs.
The company website has the educational and marketing material consumers need to make a purchase or service engagement decision. Case studies, patient or client testimonials, media mentions, blog posts, pricing sheets, and live chat assistants, all serve to move consumers down the sales funnel.
To occupy a place in the mind of the modern consumer, companies have started dividing their efforts between traditional and digital marketing. Where before, marketing dollars went towards pushing out brand information before a large audience, in an effort to make a sale, today, companies focus on pulling in customers by distributing relevant and valuable content that allows consumers to understand the service, compare products, and absorb the value proposition.
Additionally, the value proposition must be unique so that competitors cannot replicate it easily, and even if they did, it would harm rather than benefit them. To convey differentiation, the product must be able to improve on existing market offerings. At the same time, the fact remains that even the best product cannot sell itself. It must be backed by the right marketing messages that are accessible by the target audience and generate interest by virtue of the differentiation and associated outcomes for that target market.
The marketing team is responsible for the public representation of how customers will value using your product. They must know the product in and out so as to include all its unique benefits or new capabilities. Representing the product honestly and compellingly is half the battle won in the sales game.
Developing the value proposition is more complex for some industries than others. Choosing a medical device or treatment isn't as straightforward as buying shoes or booking a hotel. There's more at stake – for the customer or client. This underscores the importance of deep knowledge of product/service, organizational capability, customer segments, product lifecycle, external market and non-market forces.
---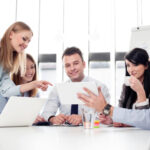 Market Segmentation and Consumer Perceptions
Audience segmentation precedes planning your outreach strategies. You may already have an offline and online presence; through a structured approach to product positioning, you have the opportunity to reevaluate your existing marketing channels and messages. If data collection proves cumbersome owing to a lack of concrete strategies or systems to collect and/or integrate customer data, you can note it down as an issue and assign an appropriate level of priority. ealthcare models have moved towards patient-centered care. Segmentation models organized around providers rather than the population are insufficient. Patient-based segmentation considers more needs of the population, in an attempt to improve the quality of healthcare products and services relative to their price and create greater value for customers.
Classifying customers based on various criteria – the tangible and intangible – has become increasingly important in the information age where buyer decisions are driven and influenced in myriad ways. Other than demographic segmentation, grouping customers based on psychological factors and value-based purchase decisions, is important. A deeper customer profile can be beneficial for patient engagement, service distribution, successful marketing, and new product/service development. Value-segmentation is other form of market segmentation. It involves creating customer subgroups based on perceived and delivered value. It aids pricing decisions, specifically, helping identify the price customers are willing to pay and which is also a profitable price for the company.
Healthcare marketers who need to engage with and motivate consumers need to consider psychological variables that influence the decision process, such as values, lifestyles, attitudes, beliefs, priorities and motivations. This is achieved through psychographic segmentation. Changing residential patterns, driven by migration, urbanization and other developments, can also be included as part of the audience targeting and outreach exercise. Data about the local population can be accessed at the local government website and supplemented by online articles reporting on migration patterns and reasons driving the same. A number of market and user issues can affect product/service strategy and positioning. They include the growing adoption of telemedicine, health reform, and innovations in treatment and technology.
Depending on how you've positioned and marketed your products/services so far, you will need to challenge perceptions about your corporate brand. As the number of claims for a brand increase, the overall positioning may lose its clarity and sharpness, and consumers may not believe every value statement you publicize. The common positioning errors are over-positioning, under-positioning, confused positioning and doubtful positioning.
When targeting new marketing segments, data on brand awareness and perception is necessary. The company should also be familiar with customers' needs and preferences and compare how these have changed vis-à-vis those of the target market segments who aren't yet using the company's product/service. Multiple factors can interfere with customer-brand relationships, requiring a broader look at the customer lifecycle. Just as you create a customer journey map outlining the interactions and experiences at every stage, identify factors than impact customers' decisions over time. When stakeholders are communicating a unified brand story, and have been trained to convey it compellingly, your product strategy and brand positioning efforts have a higher probability of activating inquiries, consultations and sales.
---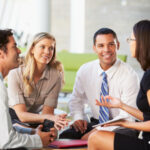 Data Collection and Analysis
A better understanding of the target market allows you to further refine the value proposition, and the impact that choosing your solution might have on the buyer's organization. Data collection and analysis will occur for the key markets and buyer segments you plan to target. Market research serves four functions: exploratory, prescriptive, diagnostic and predictive.
The company can collect qualitative or quantitative data. Qualitative analysis uses a small sample of participants and is based on subjective data and anecdotal evidence. That makes it an impressionistic data collection methodology.
A focus group typically comprises of 7-10 participants and is led by a 'facilitator' who conducts the group, leads participants through the questions, and captures an account of their inputs. It can be a standard focus group that chooses participants at random from the relevant market population. The goal of an in-depth interview is to understand the experience of other people and explore ideas. It selects a limited number of participants who are experts in a particular area or on an ad hoc basis. Quantitative analysis gathers data from a large sample of participants that proportionally represent the total relevant population. Statistical methods are used to evaluate the sample data and generalized to the larger population.
Surveys can be conducted as personal interviews, telephone surveys or mail surveys. Personal interviews are suitable when responses to open-ended questions are required. Discussions can be longer and a greater number of topics covered. The costs of conducting interview surveys can be considerable, considering how it requires you to recruit, train and retain interviewing staff. Interviewers must possess the skills necessary to make the right inquiries and note non-verbal gestures to grasp participants' emotions. Consumers share their opinions, feedback and insights on popular social media channels. A scan of your social media pages and relevant groups you've joined is a worthy endeavor. Although the bulk of your market research data will come from focus groups, surveys and interviews, some part of it should consider all relevant information and brand mentions on social networks. What are the posts on a specific service or digital initiative that has attracted most attention? Which brand attestations have received more likes and positive or neutral comments? What are the 3-4 existing value statements that have resonated most with customers?
Like the market data, information collected on competitors' value statements should be used to make sound decisions on the content and direction of the value proposition. You can consider showing various competitor value propositions and your own to focus groups, the goal being to determine which ones resonate most with this representative sample. The economic value of the product, discussed further on, should be included. Psychological end-benefits can also be components of some value statements. The purpose is to cover value statements that convey all the differential benefits that matter from monetary and psychological/emotional points of view. Value creation should include those elements of a product/service that an informed buyer is willing to pay for. The customer's economics should be considered to determine how best you can align your product with what customers' actually value. There are different ways to describe value in monetary terms. For example, you can show that your lower-priced competitors are in fact overpriced as the savings realized from selecting their product/service is inadequate to compensate the value lost by not choosing your product/service. Or you could promote your discount in the light of the added value your product provides.
---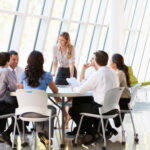 Data Analysis and Presentation
There are different ways to analyze qualitative and quantitative data. For quantitative data analysis, knowledge of measurement scales is necessary. Before analyzing the data collected through one or more quantitative data collection methods, it needs to go through certain initial checks. Both marketing and development can also refer to their existing market, customer and competitor intelligence, or conduct necessary surveys, interviews and analytics to take realistic actions. It includes considering the impact of product development on the company's resources and different departments involved in the process. Decisions based on data and insights can mitigate risks and improve chances of product success.
Qualitative assessment involves analyzing the collected data for specific phrases, concepts or themes. The objective is to quantify and analyze the meanings and relationships of those concepts, phrases and themes. The data for content analysis can come from interviews, open-ended questions, focus groups and public meetings. Select methods and tools that help you generate actionable insights that can be directly applied to your product positioning efforts. Avoid looking for meanings or drawing conclusions that aren't applicable to your program. Such insights are superfluous for your current endeavor but they may be considered for future marketing activities. Recognize the existing data analysis capabilities of your marketing team so that you don't use complex methods or tools that involve a learning curve. Alternatively, you can outsource market research to an external agency.
Sticking to the program timeline can be challenging if you're stuck in the data analysis process. Distributing tasks, process steps and post-analysis reviews among team members is one way to get all the work done in this phase within a certain deadline. A formal presentation of research findings is necessary to bring all stakeholders on the same page. The presentation should be informative, make the best use of the available time, and leave no room for confusion or ambiguity. The team member assigned to make the presentation should follow certain best practices, such as speaking to the requirements and interests of different departments and using more images than text.
The number of data visualization tools available online make light work of converting information into meaningful visuals. You can choose the appropriate visual representations based on what you're presenting in each slide. Options include line charts, bar charts, column charts, pie charts, bubble charts, scatter charts and pivot tables. Data is only good as the insights extracted from it. Mistakes and biases during data analysis are quite common. They include cherry-picking, underfitting, authority bias and confirmation bias. The post-presentation feedback and discussion should also be planned in advance. You could also have stakeholders email their inputs to the team member. The valid suggestions can be incorporated and an updated presentation shared with stakeholders. If suggestions don't have merit, then they can be disregarded, and the reason for the decision duly communicated. Minor inputs can be noted in the post-presentation session.
---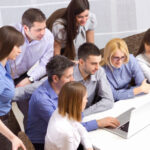 Preliminary Plan
The data has been converted into useful information, which can then go into creating an outline for the preliminary value proposition plan. Here, creating the value proposition map is a useful endeavor. A value proposition map describes the value proposition of your product, service or business model in a more detailed and structured way. It is a representation of the product the value proposition is built around, specific ways in which the product alleviates customers' pain-points, and the specific ways in which the product creates gains for the customer. Using insights from market research, the marketing team can outline the value proposition plan. The value statements should include business, functional and emotional drivers. An outcomes-based value proposition for healthcare can consider outcomes for the full cycle of care, identify outcomes that customers deem as priorities, and avoid defining too many outcomes.
Selecting outcomes should be a collaborative effort. The importance of inter-departmental participation in the value proposition program has already been emphasized in the first phase of the program. With support from stakeholders, the process of determining outcomes is structured, well-informed, and ultimately worth the effort. Patients should be involved in the process. The target setting and data gathering stages of the value proposition plan sets the foundation for understanding patients' experiences, perceptions, needs, attitudes and expectations. A clear delineation of product features, benefits and outcomes is necessary. Stakeholders should Keeping with the collaborative nature of corporate positioning, any modifications to value statements should also be easily possible, after taking stakeholders' input into consideration.
---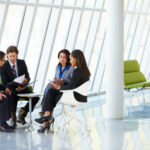 Plan Review and Issue Resolution
In the plan review stage, the goals are to review outcomes as they relate to each-other and gain a full view of all benefits and outcomes. This is importance for several reasons, including differentiates the brand/product, creating the right perceptions about the company/product, challenging established competitors, or when needed, changing the brand image. This stage also includes a SWOT Analysis, which is a straightforward framework to analyze the value proposition outline and its basis. In this phase, you will probe the strengths, weaknesses, opportunities and threats with respect to the value claims and market research. The analysis must be structured and transparent to identify and address all components of the assessment accurately and in a timely manner. A solid SWOT analysis identifies all factors impacting the business, product, strategy, project, or in this case, the value proposition.
If, for any reason, previous phases weren't carried out as intended, then the major issues in the value proposition plan will become apparent in this review stage. They include over-generalizing the benefits of the value proposition, addressing every customer pain and gain, and mixing multiple customer segments. Proceeding with a value proposition outline that has many holes and doesn't represent customer or organizational realities is risky. The review is an opportunity to fill the missing gaps sooner rather than in the end stages of the program. In an ideal situation, the value claims should accurately reflect the general perceptions about the brand and validate insights from market research. There will be room for improvements or refinements, but you should try to keep rework low as the program progresses. At least, the most important tasks in every stage must have been performed correctly. This will also earn the endorsement of stakeholders who have participated from the beginning. The onus will be on the marketing team to implement the program – with support from departments heads – and tie loose ends quickly.
---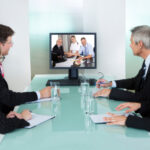 Alpha and Beta Testing
Hypotheses can be validated using alpha and beta testing. The goal of alpha testing is to resolve defects in the working model before it enters the beta testing phase. For the corporate positioning initiative, alpha testing will involve a meeting of the product development and marketing teams to test the preliminary plan against product performance. Based on features like product performance, usability, overall quality, potential outcomes and so on, the value statements can be adjusted and a better understanding of product capabilities gained.
The beta prototype is as close as possible to the commercial product. Impressions about the beta protype should be accurate and well-formed so that marketing can validate or refine the value proposition and products positioning developed thus far. The beta testing plan should assign clear goals, responsibilities and deadlines. A systematic approach will go a long way in interpreting feedback and making changes in an efficient way. Selecting the testers correctly is imperative as their views and feedbacks will be considered in incorporating any quick or minor changes or adjustments that improve the value proposition or product. Typically, new features or functionalities are not introduced in the beta phase. From the product development point of view, beta testing is a means to identify how the beta build should be followed up to meet all or most expectations of the target segments.
Beta testing of a product should run for as long as it takes the testers to use the product and document outcomes. Usually, this doesn't take more than 8-10 weeks, but can be shorter or linger depending upon the product. As assumptions on product performance and value proposition will be validated in this stage, due time should be set aside, subject to factors such as the program deadline, beta testing goal, and your bandwidth.
---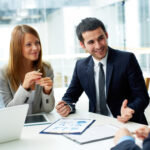 Resolving Issues
The product positioning problem does not end with the drafting or testing of the preliminary plan. It is important to re-check and refine the positioning plan and the value proposition several times before it can be implemented. Issue resolution is a crucial step in the corporate positioning process as it helps to ensure that all the goals have been met. The issue resolution stage urges the team to ask the right questions to determine if there are any shortcomings in the proposition or is it sound enough for the product and the company to be seen as a worthy contender in the market.
Issue resolution requires you to ask some insightful questions related to the early assessment phase as well as the goals and objectives set for the product positioning strategy. Some of the crucial questions to be asked during this stage include:
– Are the goals aligned with the product capabilities?
– Have all customer segments been taken into consideration?
– Does the value proposition highlight all unique differentiators?
– Will the product positioning get outdated over time?
– Was the initial assessment done thoroughly?
– Was the data collected correct and relevant?
– Has the data been analyzed correctly?
– Has user perspective been taken into consideration?
– Are there any gaps or loopholes that may have been missed during initial assessment?
Honest answers to these questions will reveal if any important aspect has been overlooked in the previous stages. By the end of this stage, the entire team should be confident that the corporate positioning plan has been thoroughly reviewed, all inadequacies have been addressed and the plan is now viable.
After the issues in the product positioning plan have been detected and resolved, it is time to implement the plan. The positioning plan and the value proposition will be implemented when the product is finally launched in the target market. However, implementation of the solutions also has to be done in a phased manner. The product or service may be launched in an existing market, a new market, or a new segment of an existing market. In any case, several activities need to be undertaken before the final launch.
A comprehensive product brief must be created that can explain everything about the product, its value, and its positioning to all the teams involved in the development and launch of the product. The collaboration of various teams, such as marketing, sales, and customer service, is crucial to the successful launch of a new product or service. The teams must be briefed about their roles and trained to carry out the launch smoothly. It is also important to gather feedback on the product before the launch, for which product testing and market testing must be conducted. This allows for making necessary changes before the product hits the market.
---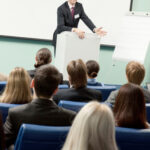 Implementing Solutions
Once the product is ready for the market, a phased rollout strategy must be developed. This means that the product is first released to a smaller portion of the target market and based on how it is received, expansion to wider areas may be carried out. Successful implementation depends on the combined effort of all the teams, a constant review of the feedback received from customers, and the sharing of this information with the people in decision-making capacities.
Even after the launch of the product in the wider market, the need for monitoring its performance does not end. To ensure that the product remains in the competition, it is essential to monitor all the activities involved, from product performance to market shifts. Markets are dynamic, new competition arises every second day, and customer preferences change. In such circumstances, it is difficult for a product to maintain its standing in the market unless it is being consistently monitored and upgraded whenever necessary. Monitoring allows you to rethink the product positioning strategy to keep it relevant to customer needs and market demands.
Some key metrics must be used to study the performance of the product. These metrics can be on marketing, sales, or product usage and they give a quantifiable measure of the product's or process's success. Some of these key metrics include:
– Promotional channel metrics
– Lead generation
– PR coverage
– Market share
– Revenue generated
– Sales by region
– Total monthly sale growth
– Sales by contact
– Lead conversion rate
– Product usage
– Feature usage
These KPIs along with qualitative feedback can give deep insights into the product's perceived value among consumers and the effectiveness of the whole program. It is, however, important to ensure that the right metrics have been chosen for monitoring and the data analysis has been done meticulously.
---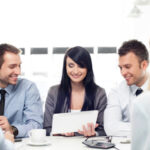 Monitoring Activity and Aiming for Continuous Improvement
Monitoring and improvement are continuous processes and these should be carried forward by the company for as long as possible. Continuous improvement is instrumental in helping a company adapt to the changes in the market and competition. A business cannot afford to rest in its status quo if it wants to rise above its competitors and maintain its position in the market, particularly in this age of constantly advancing technologies. Continuous improvement helps a business grow in small, incremental steps and develop a long-lasting culture of change for the better.
Transparency, knowledge sharing, and employee involvement are key elements of continuous improvement. There are many tried and tested methods and tools for continuous improvement that organizations can employ. Some of the most popular methods include:
– Kaizen
– PDCA Cycle
– Just-in-Time
– Six Sigma
– ISO standards
Continuous improvement is a process driven from within the organization. The involvement of all employees in improving day-to-day operations is essential for continuous improvement. Employee's suggestions for change are valued and incorporated, which helps improve employee engagement and retention.
Continuous improvement is not achieved by introducing major changes in company policies or procedures. It is rather brought about by small, incremental shifts in the way the company functions. Focusing on lean, zero-waste processes, that help in cost containment and can be easily adopted by each member of the company, helps in building a solid foundation for continuous improvement.
---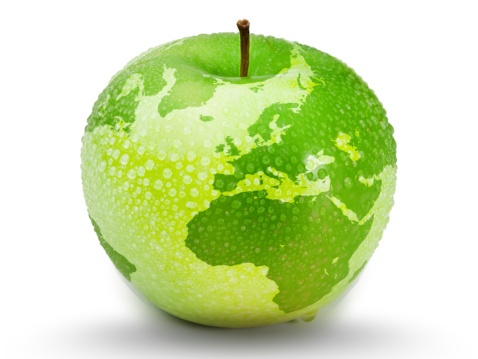 Summary Curriculum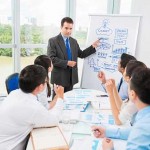 Corporate Positioning – Workshop 1 – Internal Assessment
Internal Analysis
Define Issues
Target Setting
Gathering Data
Analyze Data
Preliminary Plan
Review Plan
Test Assumptions
Issue Resolution
Implement Solutions
Monitor Activity
Continuous Improvement
---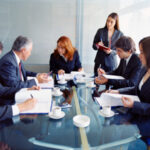 Detailed Curriculum
Corporate Positioning – Workshop 1 – Internal Assessment
1. Internal Analysis
1. Pre-Planning
2. Product Analysis
3. Inter-departmental Collaboration
4. SWOT Analysis
5. GAP Analysis
6. McKinsey 7S Framework
7. Core Competency Analysis
8. Organizational Capacity Assessment Tool
9. Positioning Across the Product Lifecycle
10. Product Development and Strategy Integration
11. Communicating a Consistent Brand Message
12. Multichannel Marketing
2. Define Issues
1. Mapping Issues
2. Non-market Factors
3. Problem-Solution Map
4. Clarify Business Outcomes
5. Traditional vs Digital Marketing
6. Evolving the Value Proposition
7. Elements of a Successful Value Proposition
8. Positioning Mistakes
9. Assigning Responsibilities
10. Management Roles
11. Importance of Project Management
12. Examples/Case Studies
3. Target Setting
1. Introduction to Market Segmentation
2. Healthcare Models
3. Demographic Segmentation
4. Value-based Segmentation
5. Psychographic Segmentation
6. Audience Targeting
7. Identifying Issues
8. Market and User Risk Factors
9. Consumer Impressions on Positioning
10. Types of Positioning
11. Positioning Strategies
12. Examples/Case Studies
4. Gathering Data
1. Functions of Market Research
2. Basic vs Applied Market Research
3. Decision Support
4. Qualitative Analysis
5. Quantitative Analysis
6. B2B Market Research
7. Industry Studies
8. Competitor Analysis
9. Value Management
10. Value and Price Communication
11. EVE Model
12. Limitations of Data Collection
5. Analyze data
1. Quantitative Data Analysis
2. Measurement Scales
3. Qualitative Data Analysis
4. Steps of Analysis
5. Expediting Data Analysis
6. Data Analysis Selection
7. Data Analysis Mistakes
8. Cognitive Biases
9. Identifying Issues
10. Presenting Findings
11. Data Visualization
12. Feedback
6. Preliminary Plan
1. Value Proposition Plan Outline
2. Value Proposition Map
3. Outlining the Value Proposition
4. Consumer Decision Analysis
5. Business Drivers
6. Functional Drivers
7. Emotional Drivers
8. Collaborative Effort
9. Features vs Benefits vs Outcomes
10. Outcomes-based Value Proposition
11. Flexible Value Statements
12. Examples/Case Studies
7. Review Plan
1. Importance of Plan Review
2. SWOT Analysis
3. Fixing Issues
4. Questions on Target Segments
5. Questions on Competitors
6. Questions on Value
7. Review Schedule
8. Mistakes to Avoid
9. Conveying Value
10. Incorporating Changes
11. Interdepartmental Collaboration
12. Examples/Case Studies
8. Test Assumptions
1. Alpha and Beta Prototypes
2. Importance of Alpha and Beta Testing
3. Open vs Closed Beta Testing
4. Planning Beta Testing
5. Product Strategy-Positioning Alignment
6. Beta Testing Timeline
7. Validating Hypotheses
8. Choosing Beta Testers
9. Avoiding Risks During Beta Testing
10. Alternative Value Statements
11. Internal Efforts vs Outsourcing
12. Examples
9. Issue Resolution
1. Gap analysis
2. Identifying weak links
3. Goal-Capabilities Alignment
4. Initial Assessment Review
5. Customer Segment Checks
6. Unique Differentiators Checks
7. Outdated Product Positioning
8. Initial Assessment Review
9. Data Collection Review
10. Useful vs Superfluous Data
11. Data Analysis Review
12. User Perspective Review
10. Implement Solutions
1. Approaches to Launching a Product
2. Product Launch Timing
3. Creating a Product Brief
4. Key Elements of a Product Brief
5. Collaborating with the Marketing Team
6. Training the Sales Team
7. Training the Implementation and Support teams
8. Launching the Product/Service
9. Product Testing Prior to Final Launch
10. Market Testing Prior to Final Launch
11. Developing the Early Rollout Strategy
12. Collecting Customer Feedback from Initial Rollout
11. Monitor Activity
1. Monitoring of Product Performance Post Launch
2. Benefits of Continuous Monitoring
3. Key Metrics for Performance Monitoring
4. Promotional Channel Metrics
5. Lead Generation and Lead Conversion Rate
6. PR Coverage
7. Market Share
8. Revenue Generated
9. Sales by Region, Total Monthly Sales Growth, Sales by Contact
10. Product Usage and Feature Usage
11. Mistakes in Data collection and Analysis
12. Data Review
12. Continuous Improvement
1. The Need for Continuous Improvement
2. Elements of a Continuous Improvement Culture
3. Transparency
4. Knowledge Sharing
5. Employee Participation
6. Continuous Improvement Methods
7. Kaizen
8. PDCA Cycle
9. Just-in-Time
10. Six Sigma
11. ISO Standards
12. Driving Continuous Improvement Within the Company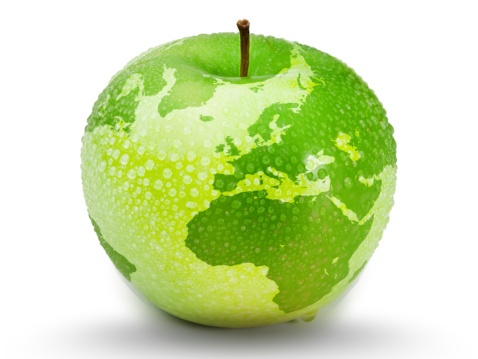 ---
Distance Learning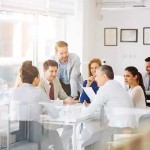 Introduction
Welcome to Appleton Greene and thank you for enrolling on the Corporate Positioning corporate training program. You will be learning through our unique facilitation via distance-learning method, which will enable you to practically implement everything that you learn academically. The methods and materials used in your program have been designed and developed to ensure that you derive the maximum benefits and enjoyment possible. We hope that you find the program challenging and fun to do. However, if you have never been a distance-learner before, you may be experiencing some trepidation at the task before you. So we will get you started by giving you some basic information and guidance on how you can make the best use of the modules, how you should manage the materials and what you should be doing as you work through them. This guide is designed to point you in the right direction and help you to become an effective distance-learner. Take a few hours or so to study this guide and your guide to tutorial support for students, while making notes, before you start to study in earnest.
Study environment
You will need to locate a quiet and private place to study, preferably a room where you can easily be isolated from external disturbances or distractions. Make sure the room is well-lit and incorporates a relaxed, pleasant feel. If you can spoil yourself within your study environment, you will have much more of a chance to ensure that you are always in the right frame of mind when you do devote time to study. For example, a nice fire, the ability to play soft soothing background music, soft but effective lighting, perhaps a nice view if possible and a good size desk with a comfortable chair. Make sure that your family know when you are studying and understand your study rules. Your study environment is very important. The ideal situation, if at all possible, is to have a separate study, which can be devoted to you. If this is not possible then you will need to pay a lot more attention to developing and managing your study schedule, because it will affect other people as well as yourself. The better your study environment, the more productive you will be.
Study tools & rules
Try and make sure that your study tools are sufficient and in good working order. You will need to have access to a computer, scanner and printer, with access to the internet. You will need a very comfortable chair, which supports your lower back, and you will need a good filing system. It can be very frustrating if you are spending valuable study time trying to fix study tools that are unreliable, or unsuitable for the task. Make sure that your study tools are up to date. You will also need to consider some study rules. Some of these rules will apply to you and will be intended to help you to be more disciplined about when and how you study. This distance-learning guide will help you and after you have read it you can put some thought into what your study rules should be. You will also need to negotiate some study rules for your family, friends or anyone who lives with you. They too will need to be disciplined in order to ensure that they can support you while you study. It is important to ensure that your family and friends are an integral part of your study team. Having their support and encouragement can prove to be a crucial contribution to your successful completion of the program. Involve them in as much as you can.
Successful distance-learning
Distance-learners are freed from the necessity of attending regular classes or workshops, since they can study in their own way, at their own pace and for their own purposes. But unlike traditional internal training courses, it is the student's responsibility, with a distance-learning program, to ensure that they manage their own study contribution. This requires strong self-discipline and self-motivation skills and there must be a clear will to succeed. Those students who are used to managing themselves, are good at managing others and who enjoy working in isolation, are more likely to be good distance-learners. It is also important to be aware of the main reasons why you are studying and of the main objectives that you are hoping to achieve as a result. You will need to remind yourself of these objectives at times when you need to motivate yourself. Never lose sight of your long-term goals and your short-term objectives. There is nobody available here to pamper you, or to look after you, or to spoon-feed you with information, so you will need to find ways to encourage and appreciate yourself while you are studying. Make sure that you chart your study progress, so that you can be sure of your achievements and re-evaluate your goals and objectives regularly.
Self-assessment
Appleton Greene training programs are in all cases post-graduate programs. Consequently, you should already have obtained a business-related degree and be an experienced learner. You should therefore already be aware of your study strengths and weaknesses. For example, which time of the day are you at your most productive? Are you a lark or an owl? What study methods do you respond to the most? Are you a consistent learner? How do you discipline yourself? How do you ensure that you enjoy yourself while studying? It is important to understand yourself as a learner and so some self-assessment early on will be necessary if you are to apply yourself correctly. Perform a SWOT analysis on yourself as a student. List your internal strengths and weaknesses as a student and your external opportunities and threats. This will help you later on when you are creating a study plan. You can then incorporate features within your study plan that can ensure that you are playing to your strengths, while compensating for your weaknesses. You can also ensure that you make the most of your opportunities, while avoiding the potential threats to your success.
Accepting responsibility as a student
Training programs invariably require a significant investment, both in terms of what they cost and in the time that you need to contribute to study and the responsibility for successful completion of training programs rests entirely with the student. This is never more apparent than when a student is learning via distance-learning. Accepting responsibility as a student is an important step towards ensuring that you can successfully complete your training program. It is easy to instantly blame other people or factors when things go wrong. But the fact of the matter is that if a failure is your failure, then you have the power to do something about it, it is entirely in your own hands. If it is always someone else's failure, then you are powerless to do anything about it. All students study in entirely different ways, this is because we are all individuals and what is right for one student, is not necessarily right for another. In order to succeed, you will have to accept personal responsibility for finding a way to plan, implement and manage a personal study plan that works for you. If you do not succeed, you only have yourself to blame.
Planning
By far the most critical contribution to stress, is the feeling of not being in control. In the absence of planning we tend to be reactive and can stumble from pillar to post in the hope that things will turn out fine in the end. Invariably they don't! In order to be in control, we need to have firm ideas about how and when we want to do things. We also need to consider as many possible eventualities as we can, so that we are prepared for them when they happen. Prescriptive Change, is far easier to manage and control, than Emergent Change. The same is true with distance-learning. It is much easier and much more enjoyable, if you feel that you are in control and that things are going to plan. Even when things do go wrong, you are prepared for them and can act accordingly without any unnecessary stress. It is important therefore that you do take time to plan your studies properly.
Management
Once you have developed a clear study plan, it is of equal importance to ensure that you manage the implementation of it. Most of us usually enjoy planning, but it is usually during implementation when things go wrong. Targets are not met and we do not understand why. Sometimes we do not even know if targets are being met. It is not enough for us to conclude that the study plan just failed. If it is failing, you will need to understand what you can do about it. Similarly if your study plan is succeeding, it is still important to understand why, so that you can improve upon your success. You therefore need to have guidelines for self-assessment so that you can be consistent with performance improvement throughout the program. If you manage things correctly, then your performance should constantly improve throughout the program.
Study objectives & tasks
The first place to start is developing your program objectives. These should feature your reasons for undertaking the training program in order of priority. Keep them succinct and to the point in order to avoid confusion. Do not just write the first things that come into your head because they are likely to be too similar to each other. Make a list of possible departmental headings, such as: Customer Service; E-business; Finance; Globalization; Human Resources; Technology; Legal; Management; Marketing and Production. Then brainstorm for ideas by listing as many things that you want to achieve under each heading and later re-arrange these things in order of priority. Finally, select the top item from each department heading and choose these as your program objectives. Try and restrict yourself to five because it will enable you to focus clearly. It is likely that the other things that you listed will be achieved if each of the top objectives are achieved. If this does not prove to be the case, then simply work through the process again.
Study forecast
As a guide, the Appleton Greene Corporate Positioning corporate training program should take 12-18 months to complete, depending upon your availability and current commitments. The reason why there is such a variance in time estimates is because every student is an individual, with differing productivity levels and different commitments. These differentiations are then exaggerated by the fact that this is a distance-learning program, which incorporates the practical integration of academic theory as an as a part of the training program. Consequently all of the project studies are real, which means that important decisions and compromises need to be made. You will want to get things right and will need to be patient with your expectations in order to ensure that they are. We would always recommend that you are prudent with your own task and time forecasts, but you still need to develop them and have a clear indication of what are realistic expectations in your case. With reference to your time planning: consider the time that you can realistically dedicate towards study with the program every week; calculate how long it should take you to complete the program, using the guidelines featured here; then break the program down into logical modules and allocate a suitable proportion of time to each of them, these will be your milestones; you can create a time plan by using a spreadsheet on your computer, or a personal organizer such as MS Outlook, you could also use a financial forecasting software; break your time forecasts down into manageable chunks of time, the more specific you can be, the more productive and accurate your time management will be; finally, use formulas where possible to do your time calculations for you, because this will help later on when your forecasts need to change in line with actual performance. With reference to your task planning: refer to your list of tasks that need to be undertaken in order to achieve your program objectives; with reference to your time plan, calculate when each task should be implemented; remember that you are not estimating when your objectives will be achieved, but when you will need to focus upon implementing the corresponding tasks; you also need to ensure that each task is implemented in conjunction with the associated training modules which are relevant; then break each single task down into a list of specific to do's, say approximately ten to do's for each task and enter these into your study plan; once again you could use MS Outlook to incorporate both your time and task planning and this could constitute your study plan; you could also use a project management software like MS Project. You should now have a clear and realistic forecast detailing when you can expect to be able to do something about undertaking the tasks to achieve your program objectives.
Performance management
It is one thing to develop your study forecast, it is quite another to monitor your progress. Ultimately it is less important whether you achieve your original study forecast and more important that you update it so that it constantly remains realistic in line with your performance. As you begin to work through the program, you will begin to have more of an idea about your own personal performance and productivity levels as a distance-learner. Once you have completed your first study module, you should re-evaluate your study forecast for both time and tasks, so that they reflect your actual performance level achieved. In order to achieve this you must first time yourself while training by using an alarm clock. Set the alarm for hourly intervals and make a note of how far you have come within that time. You can then make a note of your actual performance on your study plan and then compare your performance against your forecast. Then consider the reasons that have contributed towards your performance level, whether they are positive or negative and make a considered adjustment to your future forecasts as a result. Given time, you should start achieving your forecasts regularly.
With reference to time management: time yourself while you are studying and make a note of the actual time taken in your study plan; consider your successes with time-efficiency and the reasons for the success in each case and take this into consideration when reviewing future time planning; consider your failures with time-efficiency and the reasons for the failures in each case and take this into consideration when reviewing future time planning; re-evaluate your study forecast in relation to time planning for the remainder of your training program to ensure that you continue to be realistic about your time expectations. You need to be consistent with your time management, otherwise you will never complete your studies. This will either be because you are not contributing enough time to your studies, or you will become less efficient with the time that you do allocate to your studies. Remember, if you are not in control of your studies, they can just become yet another cause of stress for you.
With reference to your task management: time yourself while you are studying and make a note of the actual tasks that you have undertaken in your study plan; consider your successes with task-efficiency and the reasons for the success in each case; take this into consideration when reviewing future task planning; consider your failures with task-efficiency and the reasons for the failures in each case and take this into consideration when reviewing future task planning; re-evaluate your study forecast in relation to task planning for the remainder of your training program to ensure that you continue to be realistic about your task expectations. You need to be consistent with your task management, otherwise you will never know whether you are achieving your program objectives or not.
Keeping in touch
You will have access to qualified and experienced professors and tutors who are responsible for providing tutorial support for your particular training program. So don't be shy about letting them know how you are getting on. We keep electronic records of all tutorial support emails so that professors and tutors can review previous correspondence before considering an individual response. It also means that there is a record of all communications between you and your professors and tutors and this helps to avoid any unnecessary duplication, misunderstanding, or misinterpretation. If you have a problem relating to the program, share it with them via email. It is likely that they have come across the same problem before and are usually able to make helpful suggestions and steer you in the right direction. To learn more about when and how to use tutorial support, please refer to the Tutorial Support section of this student information guide. This will help you to ensure that you are making the most of tutorial support that is available to you and will ultimately contribute towards your success and enjoyment with your training program.
Work colleagues and family
You should certainly discuss your program study progress with your colleagues, friends and your family. Appleton Greene training programs are very practical. They require you to seek information from other people, to plan, develop and implement processes with other people and to achieve feedback from other people in relation to viability and productivity. You will therefore have plenty of opportunities to test your ideas and enlist the views of others. People tend to be sympathetic towards distance-learners, so don't bottle it all up in yourself. Get out there and share it! It is also likely that your family and colleagues are going to benefit from your labors with the program, so they are likely to be much more interested in being involved than you might think. Be bold about delegating work to those who might benefit themselves. This is a great way to achieve understanding and commitment from people who you may later rely upon for process implementation. Share your experiences with your friends and family.
Making it relevant
The key to successful learning is to make it relevant to your own individual circumstances. At all times you should be trying to make bridges between the content of the program and your own situation. Whether you achieve this through quiet reflection or through interactive discussion with your colleagues, client partners or your family, remember that it is the most important and rewarding aspect of translating your studies into real self-improvement. You should be clear about how you want the program to benefit you. This involves setting clear study objectives in relation to the content of the course in terms of understanding, concepts, completing research or reviewing activities and relating the content of the modules to your own situation. Your objectives may understandably change as you work through the program, in which case you should enter the revised objectives on your study plan so that you have a permanent reminder of what you are trying to achieve, when and why.
Distance-learning check-list
Prepare your study environment, your study tools and rules.
Undertake detailed self-assessment in terms of your ability as a learner.
Create a format for your study plan.
Consider your study objectives and tasks.
Create a study forecast.
Assess your study performance.
Re-evaluate your study forecast.
Be consistent when managing your study plan.
Use your Appleton Greene Certified Learning Provider (CLP) for tutorial support.
Make sure you keep in touch with those around you.

---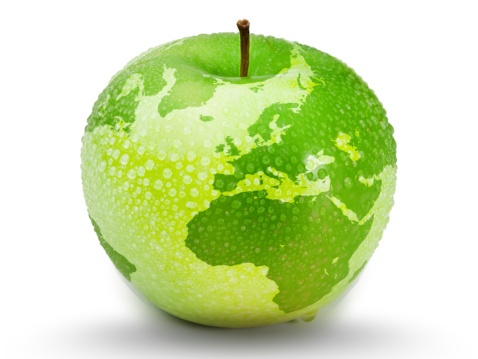 Tutorial Support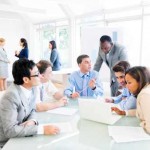 Programs
Appleton Greene uses standard and bespoke corporate training programs as vessels to transfer business process improvement knowledge into the heart of our clients' organizations. Each individual program focuses upon the implementation of a specific business process, which enables clients to easily quantify their return on investment. There are hundreds of established Appleton Greene corporate training products now available to clients within customer services, e-business, finance, globalization, human resources, information technology, legal, management, marketing and production. It does not matter whether a client's employees are located within one office, or an unlimited number of international offices, we can still bring them together to learn and implement specific business processes collectively. Our approach to global localization enables us to provide clients with a truly international service with that all important personal touch. Appleton Greene corporate training programs can be provided virtually or locally and they are all unique in that they individually focus upon a specific business function. They are implemented over a sustainable period of time and professional support is consistently provided by qualified learning providers and specialist consultants.
---
Support available
You will have a designated Certified Learning Provider (CLP) and an Accredited Consultant and we encourage you to communicate with them as much as possible. In all cases tutorial support is provided online because we can then keep a record of all communications to ensure that tutorial support remains consistent. You would also be forwarding your work to the tutorial support unit for evaluation and assessment. You will receive individual feedback on all of the work that you undertake on a one-to-one basis, together with specific recommendations for anything that may need to be changed in order to achieve a pass with merit or a pass with distinction and you then have as many opportunities as you may need to re-submit project studies until they meet with the required standard. Consequently the only reason that you should really fail (CLP) is if you do not do the work. It makes no difference to us whether a student takes 12 months or 18 months to complete the program, what matters is that in all cases the same quality standard will have been achieved.
---
Support Process
Please forward all of your future emails to the designated (CLP) Tutorial Support Unit email address that has been provided and please do not duplicate or copy your emails to other AGC email accounts as this will just cause unnecessary administration. Please note that emails are always answered as quickly as possible but you will need to allow a period of up to 20 business days for responses to general tutorial support emails during busy periods, because emails are answered strictly within the order in which they are received. You will also need to allow a period of up to 30 business days for the evaluation and assessment of project studies. This does not include weekends or public holidays. Please therefore kindly allow for this within your time planning. All communications are managed online via email because it enables tutorial service support managers to review other communications which have been received before responding and it ensures that there is a copy of all communications retained on file for future reference. All communications will be stored within your personal (CLP) study file here at Appleton Greene throughout your designated study period. If you need any assistance or clarification at any time, please do not hesitate to contact us by forwarding an email and remember that we are here to help. If you have any questions, please list and number your questions succinctly and you can then be sure of receiving specific answers to each and every query.
---
Time Management
It takes approximately 1 Year to complete the Corporate Positioning corporate training program, incorporating 12 x 6-hour monthly workshops. Each student will also need to contribute approximately 4 hours per week over 1 Year of their personal time. Students can study from home or work at their own pace and are responsible for managing their own study plan. There are no formal examinations and students are evaluated and assessed based upon their project study submissions, together with the quality of their internal analysis and supporting documents. They can contribute more time towards study when they have the time to do so and can contribute less time when they are busy. All students tend to be in full time employment while studying and the Corporate Positioning program is purposely designed to accommodate this, so there is plenty of flexibility in terms of time management. It makes no difference to us at Appleton Greene, whether individuals take 12-18 months to complete this program. What matters is that in all cases the same standard of quality will have been achieved with the standard and bespoke programs that have been developed.
---
Distance Learning Guide
The distance learning guide should be your first port of call when starting your training program. It will help you when you are planning how and when to study, how to create the right environment and how to establish the right frame of mind. If you can lay the foundations properly during the planning stage, then it will contribute to your enjoyment and productivity while training later. The guide helps to change your lifestyle in order to accommodate time for study and to cultivate good study habits. It helps you to chart your progress so that you can measure your performance and achieve your goals. It explains the tools that you will need for study and how to make them work. It also explains how to translate academic theory into practical reality. Spend some time now working through your distance learning guide and make sure that you have firm foundations in place so that you can make the most of your distance learning program. There is no requirement for you to attend training workshops or classes at Appleton Greene offices. The entire program is undertaken online, program course manuals and project studies are administered via the Appleton Greene web site and via email, so you are able to study at your own pace and in the comfort of your own home or office as long as you have a computer and access to the internet.
---
How To Study
The how to study guide provides students with a clear understanding of the Appleton Greene facilitation via distance learning training methods and enables students to obtain a clear overview of the training program content. It enables students to understand the step-by-step training methods used by Appleton Greene and how course manuals are integrated with project studies. It explains the research and development that is required and the need to provide evidence and references to support your statements. It also enables students to understand precisely what will be required of them in order to achieve a pass with merit and a pass with distinction for individual project studies and provides useful guidance on how to be innovative and creative when developing your Unique Program Proposition (UPP).
---
Tutorial Support
Tutorial support for the Appleton Greene Corporate Positioning corporate training program is provided online either through the Appleton Greene Client Support Portal (CSP), or via email. All tutorial support requests are facilitated by a designated Program Administration Manager (PAM). They are responsible for deciding which professor or tutor is the most appropriate option relating to the support required and then the tutorial support request is forwarded onto them. Once the professor or tutor has completed the tutorial support request and answered any questions that have been asked, this communication is then returned to the student via email by the designated Program Administration Manager (PAM). This enables all tutorial support, between students, professors and tutors, to be facilitated by the designated Program Administration Manager (PAM) efficiently and securely through the email account. You will therefore need to allow a period of up to 20 business days for responses to general support queries and up to 30 business days for the evaluation and assessment of project studies, because all tutorial support requests are answered strictly within the order in which they are received. This does not include weekends or public holidays. Consequently you need to put some thought into the management of your tutorial support procedure in order to ensure that your study plan is feasible and to obtain the maximum possible benefit from tutorial support during your period of study. Please retain copies of your tutorial support emails for future reference. Please ensure that ALL of your tutorial support emails are set out using the format as suggested within your guide to tutorial support. Your tutorial support emails need to be referenced clearly to the specific part of the course manual or project study which you are working on at any given time. You also need to list and number any questions that you would like to ask, up to a maximum of five questions within each tutorial support email. Remember the more specific you can be with your questions the more specific your answers will be too and this will help you to avoid any unnecessary misunderstanding, misinterpretation, or duplication. The guide to tutorial support is intended to help you to understand how and when to use support in order to ensure that you get the most out of your training program. Appleton Greene training programs are designed to enable you to do things for yourself. They provide you with a structure or a framework and we use tutorial support to facilitate students while they practically implement what they learn. In other words, we are enabling students to do things for themselves. The benefits of distance learning via facilitation are considerable and are much more sustainable in the long-term than traditional short-term knowledge sharing programs. Consequently you should learn how and when to use tutorial support so that you can maximize the benefits from your learning experience with Appleton Greene. This guide describes the purpose of each training function and how to use them and how to use tutorial support in relation to each aspect of the training program. It also provides useful tips and guidance with regard to best practice.
---
Tutorial Support Tips
Students are often unsure about how and when to use tutorial support with Appleton Greene. This Tip List will help you to understand more about how to achieve the most from using tutorial support. Refer to it regularly to ensure that you are continuing to use the service properly. Tutorial support is critical to the success of your training experience, but it is important to understand when and how to use it in order to maximize the benefit that you receive. It is no coincidence that those students who succeed are those that learn how to be positive, proactive and productive when using tutorial support.
Be positive and friendly with your tutorial support emails
Remember that if you forward an email to the tutorial support unit, you are dealing with real people. "Do unto others as you would expect others to do unto you". If you are positive, complimentary and generally friendly in your emails, you will generate a similar response in return. This will be more enjoyable, productive and rewarding for you in the long-term.
Think about the impression that you want to create
Every time that you communicate, you create an impression, which can be either positive or negative, so put some thought into the impression that you want to create. Remember that copies of all tutorial support emails are stored electronically and tutors will always refer to prior correspondence before responding to any current emails. Over a period of time, a general opinion will be arrived at in relation to your character, attitude and ability. Try to manage your own frustrations, mood swings and temperament professionally, without involving the tutorial support team. Demonstrating frustration or a lack of patience is a weakness and will be interpreted as such. The good thing about communicating in writing, is that you will have the time to consider your content carefully, you can review it and proof-read it before sending your email to Appleton Greene and this should help you to communicate more professionally, consistently and to avoid any unnecessary knee-jerk reactions to individual situations as and when they may arise. Please also remember that the CLP Tutorial Support Unit will not just be responsible for evaluating and assessing the quality of your work, they will also be responsible for providing recommendations to other learning providers and to client contacts within the Appleton Greene global client network, so do be in control of your own emotions and try to create a good impression.
Remember that quality is preferred to quantity
Please remember that when you send an email to the tutorial support team, you are not using Twitter or Text Messaging. Try not to forward an email every time that you have a thought. This will not prove to be productive either for you or for the tutorial support team. Take time to prepare your communications properly, as if you were writing a professional letter to a business colleague and make a list of queries that you are likely to have and then incorporate them within one email, say once every month, so that the tutorial support team can understand more about context, application and your methodology for study. Get yourself into a consistent routine with your tutorial support requests and use the tutorial support template provided with ALL of your emails. The (CLP) Tutorial Support Unit will not spoon-feed you with information. They need to be able to evaluate and assess your tutorial support requests carefully and professionally.
Be specific about your questions in order to receive specific answers
Try not to write essays by thinking as you are writing tutorial support emails. The tutorial support unit can be unclear about what in fact you are asking, or what you are looking to achieve. Be specific about asking questions that you want answers to. Number your questions. You will then receive specific answers to each and every question. This is the main purpose of tutorial support via email.
Keep a record of your tutorial support emails
It is important that you keep a record of all tutorial support emails that are forwarded to you. You can then refer to them when necessary and it avoids any unnecessary duplication, misunderstanding, or misinterpretation.
---
Individual training workshops or telephone support
---
Tutorial Support Email Format
You should use this tutorial support format if you need to request clarification or assistance while studying with your training program. Please note that ALL of your tutorial support request emails should use the same format. You should therefore set up a standard email template, which you can then use as and when you need to. Emails that are forwarded to Appleton Greene, which do not use the following format, may be rejected and returned to you by the (CLP) Program Administration Manager. A detailed response will then be forwarded to you via email usually within 20 business days of receipt for general support queries and 30 business days for the evaluation and assessment of project studies. This does not include weekends or public holidays. Your tutorial support request, together with the corresponding TSU reply, will then be saved and stored within your electronic TSU file at Appleton Greene for future reference.
Subject line of your email
Please insert: Appleton Greene (CLP) Tutorial Support Request: (Your Full Name) (Date), within the subject line of your email.
Main body of your email
Please insert:
1. Appleton Greene Certified Learning Provider (CLP) Tutorial Support Request
2. Your Full Name
3. Date of TS request
4. Preferred email address
5. Backup email address
6. Course manual page name or number (reference)
7. Project study page name or number (reference)
Subject of enquiry
Please insert a maximum of 50 words (please be succinct)
Briefly outline the subject matter of your inquiry, or what your questions relate to.
Question 1
Maximum of 50 words (please be succinct)
Maximum of 50 words (please be succinct)
Question 3
Maximum of 50 words (please be succinct)
Question 4
Maximum of 50 words (please be succinct)
Question 5
Maximum of 50 words (please be succinct)
Please note that a maximum of 5 questions is permitted with each individual tutorial support request email.
---
Procedure
* List the questions that you want to ask first, then re-arrange them in order of priority. Make sure that you reference them, where necessary, to the course manuals or project studies.
* Make sure that you are specific about your questions and number them. Try to plan the content within your emails to make sure that it is relevant.
* Make sure that your tutorial support emails are set out correctly, using the Tutorial Support Email Format provided here.
* Save a copy of your email and incorporate the date sent after the subject title. Keep your tutorial support emails within the same file and in date order for easy reference.
* Allow up to 20 business days for a response to general tutorial support emails and up to 30 business days for the evaluation and assessment of project studies, because detailed individual responses will be made in all cases and tutorial support emails are answered strictly within the order in which they are received.
* Emails can and do get lost. So if you have not received a reply within the appropriate time, forward another copy or a reminder to the tutorial support unit to be sure that it has been received but do not forward reminders unless the appropriate time has elapsed.
* When you receive a reply, save it immediately featuring the date of receipt after the subject heading for easy reference. In most cases the tutorial support unit replies to your questions individually, so you will have a record of the questions that you asked as well as the answers offered. With project studies however, separate emails are usually forwarded by the tutorial support unit, so do keep a record of your own original emails as well.
* Remember to be positive and friendly in your emails. You are dealing with real people who will respond to the same things that you respond to.
* Try not to repeat questions that have already been asked in previous emails. If this happens the tutorial support unit will probably just refer you to the appropriate answers that have already been provided within previous emails.
* If you lose your tutorial support email records you can write to Appleton Greene to receive a copy of your tutorial support file, but a separate administration charge may be levied for this service.
---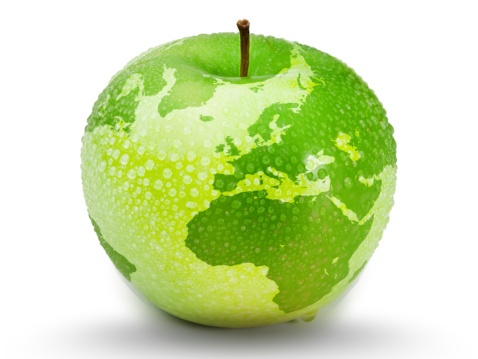 How To Study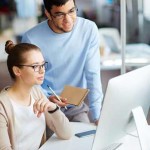 Your Certified Learning Provider (CLP) and Accredited Consultant can help you to plan a task list for getting started so that you can be clear about your direction and your priorities in relation to your training program. It is also a good way to introduce yourself to the tutorial support team.
Planning your study environment
Your study conditions are of great importance and will have a direct effect on how much you enjoy your training program. Consider how much space you will have, whether it is comfortable and private and whether you are likely to be disturbed. The study tools and facilities at your disposal are also important to the success of your distance-learning experience. Your tutorial support unit can help with useful tips and guidance, regardless of your starting position. It is important to get this right before you start working on your training program.
Planning your program objectives
It is important that you have a clear list of study objectives, in order of priority, before you start working on your training program. Your tutorial support unit can offer assistance here to ensure that your study objectives have been afforded due consideration and priority.
Planning how and when to study
Distance-learners are freed from the necessity of attending regular classes, since they can study in their own way, at their own pace and for their own purposes. This approach is designed to let you study efficiently away from the traditional classroom environment. It is important however, that you plan how and when to study, so that you are making the most of your natural attributes, strengths and opportunities. Your tutorial support unit can offer assistance and useful tips to ensure that you are playing to your strengths.
Planning your study tasks
You should have a clear understanding of the study tasks that you should be undertaking and the priority associated with each task. These tasks should also be integrated with your program objectives. The distance learning guide and the guide to tutorial support for students should help you here, but if you need any clarification or assistance, please contact your tutorial support unit.
Planning your time
You will need to allocate specific times during your calendar when you intend to study if you are to have a realistic chance of completing your program on time. You are responsible for planning and managing your own study time, so it is important that you are successful with this. Your tutorial support unit can help you with this if your time plan is not working.
Keeping in touch
Consistency is the key here. If you communicate too frequently in short bursts, or too infrequently with no pattern, then your management ability with your studies will be questioned, both by you and by your tutorial support unit. It is obvious when a student is in control and when one is not and this will depend how able you are at sticking with your study plan. Inconsistency invariably leads to in-completion.
Charting your progress
Your tutorial support team can help you to chart your own study progress. Refer to your distance learning guide for further details.
Making it work
To succeed, all that you will need to do is apply yourself to undertaking your training program and interpreting it correctly. Success or failure lies in your hands and your hands alone, so be sure that you have a strategy for making it work. Your Certified Learning Provider (CLP) and Accredited Consultant can guide you through the process of program planning, development and implementation.
Reading methods
Interpretation is often unique to the individual but it can be improved and even quantified by implementing consistent interpretation methods. Interpretation can be affected by outside interference such as family members, TV, or the Internet, or simply by other thoughts which are demanding priority in our minds. One thing that can improve our productivity is using recognized reading methods. This helps us to focus and to be more structured when reading information for reasons of importance, rather than relaxation.
Speed reading
When reading through course manuals for the first time, subconsciously set your reading speed to be just fast enough that you cannot dwell on individual words or tables. With practice, you should be able to read an A4 sheet of paper in one minute. You will not achieve much in the way of a detailed understanding, but your brain will retain a useful overview. This overview will be important later on and will enable you to keep individual issues in perspective with a more generic picture because speed reading appeals to the memory part of the brain. Do not worry about what you do or do not remember at this stage.
Content reading
Once you have speed read everything, you can then start work in earnest. You now need to read a particular section of your course manual thoroughly, by making detailed notes while you read. This process is called Content Reading and it will help to consolidate your understanding and interpretation of the information that has been provided.
Making structured notes on the course manuals
When you are content reading, you should be making detailed notes, which are both structured and informative. Make these notes in a MS Word document on your computer, because you can then amend and update these as and when you deem it to be necessary. List your notes under three headings: 1. Interpretation – 2.Questions – 3. Tasks. The purpose of the 1st section is to clarify your interpretation by writing it down. The purpose of the 2nd section is to list any questions that the issue raises for you. The purpose of the 3rd section is to list any tasks that you should undertake as a result. Anyone who has graduated with a business-related degree should already be familiar with this process.
Organizing structured notes separately
You should then transfer your notes to a separate study notebook, preferably one that enables easy referencing, such as a MS Word Document, a MS Excel Spreadsheet, a MS Access Database, or a personal organizer on your cell phone. Transferring your notes allows you to have the opportunity of cross-checking and verifying them, which assists considerably with understanding and interpretation. You will also find that the better you are at doing this, the more chance you will have of ensuring that you achieve your study objectives.
Question your understanding
Do challenge your understanding. Explain things to yourself in your own words by writing things down.
Clarifying your understanding
If you are at all unsure, forward an email to your tutorial support unit and they will help to clarify your understanding.
Question your interpretation
Do challenge your interpretation. Qualify your interpretation by writing it down.
Clarifying your interpretation
If you are at all unsure, forward an email to your tutorial support unit and they will help to clarify your interpretation.
---
Qualification Requirements
The student will need to successfully complete the project study and all of the exercises relating to the Corporate Positioning corporate training program, achieving a pass with merit or distinction in each case, in order to qualify as an Accredited Corporate Positioning Specialist (ACPS). All monthly workshops need to be tried and tested within your company. These project studies can be completed in your own time and at your own pace and in the comfort of your own home or office. There are no formal examinations, assessment is based upon the successful completion of the project studies. They are called project studies because, unlike case studies, these projects are not theoretical, they incorporate real program processes that need to be properly researched and developed. The project studies assist us in measuring your understanding and interpretation of the training program and enable us to assess qualification merits. All of the project studies are based entirely upon the content within the training program and they enable you to integrate what you have learnt into your corporate training practice.
Corporate Positioning – Grading Contribution
Project Study – Grading Contribution
Customer Service – 10%
E-business – 05%
Finance – 10%
Globalization – 10%
Human Resources – 10%
Information Technology – 10%
Legal – 05%
Management – 10%
Marketing – 10%
Production – 10%
Education – 05%
Logistics – 05%
TOTAL GRADING – 100%
Qualification grades
A mark of 90% = Pass with Distinction.
A mark of 75% = Pass with Merit.
A mark of less than 75% = Fail.
If you fail to achieve a mark of 75% with a project study, you will receive detailed feedback from the Certified Learning Provider (CLP) and/or Accredited Consultant, together with a list of tasks which you will need to complete, in order to ensure that your project study meets with the minimum quality standard that is required by Appleton Greene. You can then re-submit your project study for further evaluation and assessment. Indeed you can re-submit as many drafts of your project studies as you need to, until such a time as they eventually meet with the required standard by Appleton Greene, so you need not worry about this, it is all part of the learning process.
When marking project studies, Appleton Greene is looking for sufficient evidence of the following:
Pass with merit
A satisfactory level of program understanding
A satisfactory level of program interpretation
A satisfactory level of project study content presentation
A satisfactory level of Unique Program Proposition (UPP) quality
A satisfactory level of the practical integration of academic theory
Pass with distinction
An exceptional level of program understanding
An exceptional level of program interpretation
An exceptional level of project study content presentation
An exceptional level of Unique Program Proposition (UPP) quality
An exceptional level of the practical integration of academic theory
---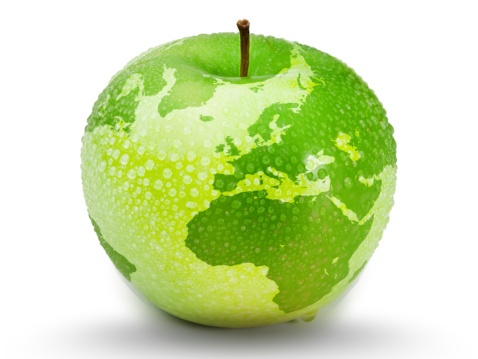 Preliminary Analysis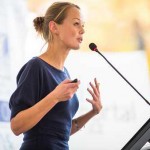 Corporate Positioning – Workshop 1 – Internal Assessment
Program students are advised to spend some time researching corporate positioning, in order to understand the purpose and benefits of this process, and how it might impact their organization. A well-thought-out product strategy is imperative to proper corporate positioning, also referred to as brand positioning. Creating a clear corporate identity in customers' minds involves communicating a sound value proposition. How companies will position themselves in the market comes down to how they're able to present products to different target audiences, or how well they're able to position their products in the market. Corporate positioning and product positioning are synonymous for it is through the product that the company acquires its reputation. In our overcommunicated society, positioning is critical to brand differentiation, which in turn, directly impacts sales, profits and business growth.
---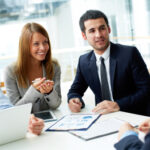 Prior works on corporate or brand positioning
The concept of brand positioning was first introduced in 1969 to explain how the audience tended to omit or dismiss marketing information that it couldn't connect to. Brand positioning was posited as a battle for consumers' minds (Ries, Trout, 1981), and occupying a unique place in audience's mind by creating a specific and differentiating set of associations. In their book Positioning: The Battle for Your Mind, Al Ries and Jack Trout call positioning "an organized system for finding windows in the mind." Kapferer (1992) discusses brand positioning as emphasizing distinctive attributes to create competitive differentiation. Keller (1998) deems positioning as creating the right point of difference (unique to the brand) and point of parity association (related to the category, not to the brand). Aaker (1996), who focuses on tactical operations to build strong brands, regards positioning as the basis for brand development programs.
Davis (2000) subscribes to Ries and Trout's description of positioning as finding a place in consumers' minds that the brand wants to own, by conveying relevant marketing information that is unique to the brand and of value to the audience. According to Temporal (2002), positioning is critical to brand management for it uses the product's tangible aspects to create the intangibles in the form of images in consumers' minds. Crevens (2013) considers positioning to be the formulation of the essence of a company's offer, indicating the company's ability to meet consumers' needs and preferences. The author notes that positioning should be based on reasons why consumers may want to choose the company over its competitors. Recent views of positioning point to its role in influencing a brand's competitive market position (Guidry, 2011).
Experts emphasize that positioning should be relevant and significant to the audience, differentiated from the competition, and support organizational growth. This growth should increase the brand's competitiveness. Hooley et al. (2001) find that superior performance is associated with more distinctive, and generally high-quality brand positioning. According to Suzuki (2000), positioning has a significant effect on profit, while Miles and mangold (2005) establish a link between brand positioning and firm success in the marketplace using an 'employee branding' positioning strategy. Romaniuk (2001) says that a well-positioned brand strengthens brand associations through marketing communications. Positioning that is in sync with attributes consumers prefer tend to achieve better outcomes as customers identify with the positioning and attributes, and consider them important in making purchase decisions. Lovelock and Wirtz (2011) explain that preferred attributes that inform customer decisions can be understood as positionings of products and services that align with managerial and customer expectations. According to Blankson (2016), there are greater commonalities between the concept of positioning and branding than researchers have attempted to associate. Successful positioning enables brands to draw on their strengths for improved performance and effective brand management (Esch, 2010; Hooley, Piercy & Nicoulaud, 2012).
Urde and Koch (2014, p. 482) distinguish between two approaches in positioning: market-oriented and brand-oriented. The market-oriented approach defines and implements the positioning through customer and stakeholder perceptions of brand image. Here, there exists a strong link between the positioning and customer/stakeholder preferences. In the brand-oriented approach to positioning, brand identity serves as a key point of reference, considering how the brand identity may be influenced by the mission, vision and values of the organization.
---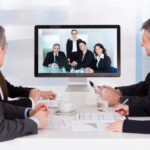 Brand position is affected by the company's activities
Urde and Koch (2014) observe that, in general, all established brands have a position. The company's activities and choices affect the brand position. The actual position of a brand may be clear – at least to some extent – in the market for its target audience, and it may more or less match the company's intentions.
How a company brands itself affects positioning, and the positioning achieved – whether intentional or accidental – affects branding. According to de Chernatony (2009) and Blankson (2016), effective deployment of positioning strategies creates a means for developing preferences for a company's products and services over its competitors. Ghosh and Chakraborty (2004) say that efforts should be made to minimize the degree of uncertainty when using positioning models, to measure and manage brand uncertainty, so as to increase chances of branding and implementing the value proposition successfully.
Positioning is a foundation of marketing. Some consider marketing as the art of positioning, and the marketer's job being to position the brand in a distinctive way with power and consistency. The real work of marketers is not building the brand but defining, clarifying, capturing and maintaining the position.
The brand position comes into play at the time of selling, where it needs to be reduced to a single thing that stick's in consumers' minds. It takes on an importance that outweighs any functional benefit that the brand may provide.
The modern consumer receives product information on multiple channels. The vast amounts of information targeted at audiences can create a mental clutter, making it more challenging for brands to situate themselves in consumers' minds. Brands should strive to help consumers situate the product within consumers' existing frame of reference.
---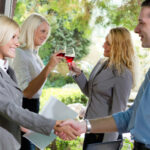 Importance of corporate positioning: A healthcare perspective
1. Convey a unified understanding of the brand
To target patients and engage them effectively, healthcare companies must communicate what they have to offer in relation to the market and translate the product/service benefits into meaning for consumers. Understanding what people want and how best caregivers can provide is at the heart of the corporate branding exercise. Given how healthcare organizations are under pressure from regulatory constraints, mergers and acquisitions, and demands to demonstrate ROI, a compelling and consistent brand position will allow the organization o grow successfully.
2. Capture market share
Marketing results can be improved by moving from mass marketing to target marketing strategies. Mass marketing does not take individual preferences into consideration and addresses the masses as a whole. Target marketing takes into account the different wants and needs of customer groups. It consists of three interrelated activities: segmenting the market into groups with common characteristics, selecting segments on which to focus, and evaluating and promoting service-related features to encourage target groups into choosing the organization or maintaining their loyalty. Corporate positioning emphasizes providing a meaningful interpretation of products and services, to different customer segments, as well as to suppliers and physicians. By catering effectively to all ecosystem members, healthcare organizations can improve performance, patient experience and financial performance. By attracting new patients seeking care service, partnering with the best suppliers, and improving competitiveness in the war for talent by hiring top-notch physicians, the organization can grow its brand influence as well as market share.
3. Quickly seize opportunities to grow top line revenue
By approaching growth strategies proactively, healthcare companies can strengthen their corporate positioning. Organizations that align positioning with product strategy are better poised to take informed decisions around pursuing opportunities and creating meaningful value propositions. They can move ahead in areas that can benefit from local market trends, such as offering a new service line (ex: ambulatory) or online health and telemedicine options, in a streamlined way. Across primary care, customer service, and partnerships with non-traditional providers, healthcare organizations can leverage opportunities to build trusted relationships with populations, build organizational potential, manage operational pressures, and enhance the ability to anticipate future market trends.
---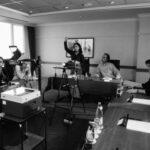 Importance of corporate positioning for the medical devices industry
1. Increasing competition
Companies that operate in fast-growth sectors such as medical devices need to create product/service perceptions that win them favor among their key audiences. Generally, all companies, regardless of their sector, face the challenge to stand out because of the rapid pace of innovation and disruption that creates a market churn, often giving innovators and agile companies the advantage. The time to market for innovative products has decreased and first movers capture attention and come to dominate the market for that particular product/service. But first-movers also have to contend with competitors that come out with improved products, indicating that the early mover advantage isn't as big as expected. With the lifecycle of new technologies becoming smaller and continuing emergence of competitors who may be small in size but more technologically proficient than their established peers, the need to not only create brand differentiation but also remain flexible to updating brand image, is evident.
2. Greater market transparency
The internet and social media have revolutionized content dissemination. A company can promote and position itself on several channels, creating brand cohesion and creating product perceptions that, as their market and competitor research finds, can attract customers and increase sales. However, the actual product experience may be different from what the company promotes, or it can be similar to an existing product in the company range, causing some confusion about the value of or even the need for the new offering. These competing factors are very likely to appear in online customer reviews, calling into question not just the brand positioning but also strategic product development. This is why, the first stage of positioning involves an internal assessment requiring inputs from different organizational departments.
3. Powerful intermediaries
The proliferation of medical device distribution channels and increasing power of suppliers and online intermediaries, has forced companies to rethink their role in delivering customer value. While more avenues for product distribution are helpful for brand exposure, they also create new competition. Companies today have to promote their offering to intermediaries (push marketing), and also need a robust pull strategy to encourage the final demand among end users. Brand positioning is affected by the push and pull, requiring companies to make careful, data-backed marketing and sales decisions.
4. Arbitrary choice
Tougher choice tasks are the unintended consequences of improved products or more distribution channels. For example, novel products with multi-dimensional prices are tougher to comprehend, while the large number of substitutes also introduces complexity into shopping. Ease of comparison is helpful from the consumers' point of view and creates an advantage for companies that can convey their unique benefits easily and lucidly. That said, consumers' choices can be affected by a multitude of factors, ranging from the psychological – preventing them from making rational trade-offs – to the gap between perceived and true quality, which influences the extent of 'exploitation' consumers' feel with regard to the brand.
---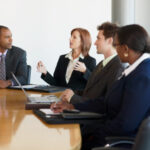 Importance of corporate positioning for the pharmaceutical industry
1. Sets the direction for product/service development
Developing clear answers for questions and how the service/product will support the organization's overarching strategic goals, is essential to planning and development. A strategic planning process is necessary to deliver on goals and define an effective corporate position in the market. As an example, in the pharmaceutical industry, in the 1990s, the product planning, research and development process evolved, leading to Target Product profiling (TPP). It was premised in starting with the end in mind: defining the right label for a proposed drug, and then setting up a clinical development program, research and development protocols, and a resource allocation strategy to deliver on the drug. The world's top pharma companies adopted the concept and created their own TPP processes.
2. Create brands very early in the product development process
Pharmaceutical companies have not been proactive in developing brand identities for their products and communicating this identity to consumers (Schuiling and Moss, 2014). They have lagged behind in market research to determine their identity in the market and determine if this is how customers view them. In the pharmaceutical industry, product positioning tends to occur later in the development process when the marketing department gets involved. Pharmaceutical companies have historically relied on doctors to act as brand ambassadors. Changes in the industry, and a switch to over the counter (OTC) drugs have made it important for pharma companies to brand their products and reduce reliance solely on sales representatives and doctors to get prescriptions filled and drive sales. Moreover, tiered co-pay structures have given patients more choices in branded drugs versus their generic counterparts. Defined contribution health plans have also given consumers more choice around how they wish to spend their healthcare dollars. These factors, along with an increasing competitive environment, require pharma companies to consider new competitive advantages. Corporate positioning is an effective tool in this regard.
3. Explore new territories with patient insights
Traditionally, pharma companies have focused on clinical benefits in corporate positioning and haven't paid sufficient attention to core benefits and the real impact of the drugs in patients' lives. As a comprehensive process that invites participation from different organizational departments, corporate positioning makes room to become familiar with the voice of the patient. There are many ways for pharma companies to learn about how patients are living with diseases and how the drugs are realizing their intended outcomes – beyond physicians' interpretation of the impact. They can get right into the context of customers to gain richer details and a deeper understanding of needs. This effort can pay off in drug discovery and development, and in positioning products to customer-specific benefits.
---
Importance of corporate positioning for the biotechnology industry
1. Increasing success rate of products: The complicated nature of product development in the life sciences industry is well-known. The failure rate is high, the costs of R&D investment are substantial, and data requirements in regulatory filings have increased. Even as molecules move through phases of research, attrition rates in the clinical trials stages can be as high a 90%, even after molecules have been eliminated during previous stages. Better alignment between product strategy and corporate positioning can help biotechnology companies make better-informed investment decisions and allocate dedicated resources towards developing value-added products and services.
2. Capitalize on industry trends: The biotechnology industry is affected by various drivers. Technical drivers have increased competitiveness by improving access to modern tools of biotechnology and making it possible to develop new products at a faster rate. Economic drivers underlying the development of new biotech products have also undergone rapid change. There are more avenues for capital, beyond government or private sector funding; crowdfunding websites like Kickstarter and Indiegogo are coming to the aid of small biotechnology companies and start-ups. With a prior understanding of how to position products within their market segment, biotech companies can readily manage industry trends, capitalizing on opportunities and mitigating the potential impact of threats from new entrants. Additionally, they can evaluate the business advantages and economic impacts of addressing societal challenges such as climate change and food security.
3. Leverage new opportunities to improve margins
In a landscape of price wars and price erosions, biotechnology companies are realizing the benefits of differentiating their offerings and focusing on value-added products and services across the board. At the same time, cost containment pressures require companies to employ effective cost optimization measures. In order to optimize internal spend while generating an average or better return on R&D spend, biotech companies are adapting processes to changing market conditions. A comprehensive view of resources, capabilities, processes and market opportunities – enabled through the positioning process – can help cross-functional collaboration and produce well-orchestrated strategies.
---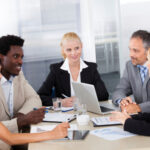 Collaboration between product and marketing teams necessary to formulate a strong value proposition
Where before marketing teams and product teams more or less operated in siloes, they're now teaming up to co-create the value proposition. Product positioning should be a cross-departmental mission linked to the overall mission of the company. People who work together and understand everyone's roles and contributions are able to see the big picture, and the company's broader mission. The company carries the responsibility to provide the necessary resources that make integration between departments possible for effective product positioning.
---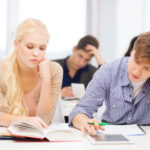 Feedback and assessment improve product strategy
Several considerations come into play when introducing a new service or product. The product department must know why they're building the product. The product vision unifies all departments and guides them in the same direction.
Continuous change, and new data and insights make it critical to keep all stakeholders in the loop. The product should align with the existing direction of the company, not threaten another product in the same range, and provide a clear economic value to the consumer. Effective collaboration between production and marketing can aid a complete understanding around the product, including whether or not a product variant or service level is needed and meaningful in the first place.
---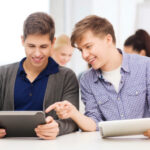 Data and insights are foundational to product strategy and positioning
User insights are one of the elements of a product strategy framework. How are customers leveraging other products in the range? What is the frequency of usage? How are similar products or services in the market performing? Based on these insights, the product team can determine features, add-ons and other product aspects that enhance value for the user. How will customers use the product? What pain-points will the service solve for users? What are the possibilities for product innovation and what is the likelihood of an improved product entering the market? What laws or regulations can affect the product? Buyer patterns in key segments, external factors, and emerging trends and developments also inform product strategy.
The bottom line is that number of questions can be envisioned in deciding the route product development should take. Both marketing and development can refer to their existing market, customer and competitor intelligence, or conduct necessary surveys, interviews and analytics to take realistic actions. It includes considering the impact of product development on the company's resources and different departments involved in the process. Decisions based on data and insights can mitigate risks and improve chances of product success.
---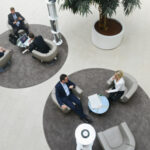 An opportunity to identify challenges faced by departments
The product strategy factors in many variables, including those that dictate the feasibility of introducing a new product or service. Participation by stakeholders from various departments in the corporate positioning process brings into sharp focus the constraints faced by company departments. These identifications are important as addressing constraints can prevent issues down the line and support innovation.
Most companies deal with cost constraints. Development cost and production cost need evaluation. A lack of resources and a strain on development capacity should also be part of the overall product assessment. Determining good priorities for resources and allocating them to the right tasks at the right time can shorten lead times and keep development on track.
Specific inventory management challenges can also get in the way of streamlined production. Depending on the industry, supply chain visibility or inefficient processes and tools, can affect smooth delivery of services or launch of products. Managing constraints assumed even more importance when product revisions or updates must be performed quickly in response to consumer feedback.
---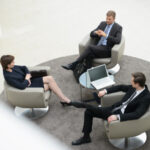 Different stages of corporate positioning
Corporate positioning is a multi-dimensional process and occurs in different stages.
Objective assessment with inputs from all departments
The first stage involves an initial assessment and participation of all the departments of the company to create a compelling value proposition. How will the company distinguish itself? For a healthcare organization, this might mean increasing consumer choice, improving consumer engagement, and enhancing consumer experience. For the medical device companies, it might mean bringing out an innovative product that