Sustainable Transformation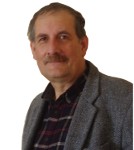 Executive Summary Video
The Appleton Greene Corporate Training Program (CTP) for Sustainable Transformation is provided by Mr. Boland MA FCMA FCIS Certified Learning Provider (CLP). Program Specifications: Monthly cost USD$2,500.00; Monthly Workshops 6 hours; Monthly Support 4 hours; Program Duration 24 months; Program orders subject to ongoing availability.
Personal Profile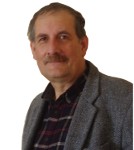 Mr Boland is a Certified Learning Provider (CLP) and he has experience in production, finance and management. He has achieved a Master of Arts in Finance and Accounting, a FCMA and a FCIS. He has industry experience within the following sectors: Consultancy; Manufacturing; Non-Profit & Charities; Food & Beverage and Pharmaceutical. He has had commercial experience within the following countries: United Kingdom; South Africa; Germany; India and China, or more specifically within the following cities: London; Johannesburg; Dusseldorf; Bangalore and Beijing. His personal achievements include: introduced group-wide reporting; rolled out 30 plus installations of new software (SAP); achieved manufacturing savings of over EU 400K and resolved debt collection problem for Scandinavian utility provider. His service skills incorporate: Lean Six Sigma; Minitab workshops; training development; accounting processes and positive change.
To request further information about Mr. Boland through Appleton Greene, please Click Here.
---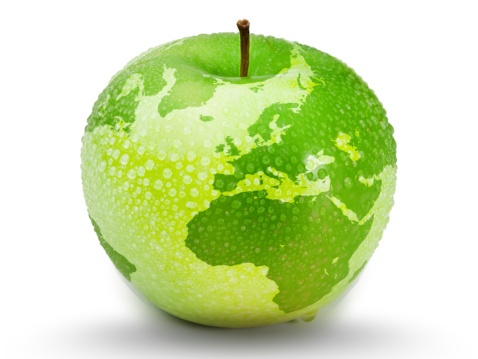 (CLP) Programs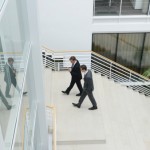 Appleton Greene corporate training programs are all process-driven. They are used as vehicles to implement tangible business processes within clients' organizations, together with training, support and facilitation during the use of these processes. Corporate training programs are therefore implemented over a sustainable period of time, that is to say, between 1 year (incorporating 12 monthly workshops), and 4 years (incorporating 48 monthly workshops). Your program information guide will specify how long each program takes to complete. Each monthly workshop takes 6 hours to implement and can be undertaken either on the client's premises, an Appleton Greene serviced office, or online via the internet. This enables clients to implement each part of their business process, before moving onto the next stage of the program and enables employees to plan their study time around their current work commitments. The result is far greater program benefit, over a more sustainable period of time and a significantly improved return on investment.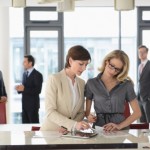 Appleton Greene uses standard and bespoke corporate training programs as vessels to transfer business process improvement knowledge into the heart of our clients' organizations. Each individual program focuses upon the implementation of a specific business process, which enables clients to easily quantify their return on investment. There are hundreds of established Appleton Greene corporate training products now available to clients within customer services, e-business, finance, globalization, human resources, information technology, legal, management, marketing and production. It does not matter whether a client's employees are located within one office, or an unlimited number of international offices, we can still bring them together to learn and implement specific business processes collectively. Our approach to global localization enables us to provide clients with a truly international service with that all important personal touch. Appleton Greene corporate training programs can be provided virtually or locally and they are all unique in that they individually focus upon a specific business function. All (CLP) programs are implemented over a sustainable period of time, usually between 1-4 years, incorporating 12-48 monthly workshops and professional support is consistently provided during this time by qualified learning providers and where appropriate, by Accredited Consultants.
---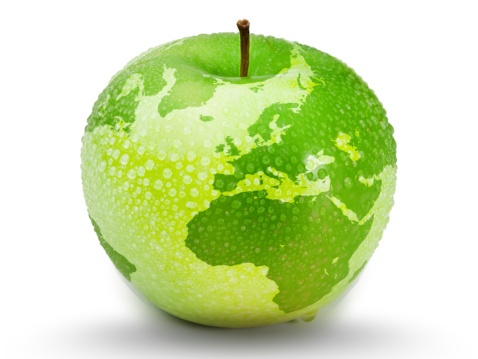 Executive Summary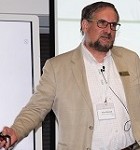 Sustainable Transformation
Organizational Transformation planning is a process of developing a strategic plan for modifying an enterprise's business processes through the modification of policies, procedures, and processes to move the organization from an "as is" state to a "to be" state. Change Management is the process for obtaining the enterprise (or business) intelligence to perform transformation planning by assessing an organization's people and cultures to determine how changes in business strategies, organizational design, organizational structures, processes, and technology systems will impact the enterprise. The objective of organizational change management is to enable organization members and other stakeholders to adapt to a sponsor's new vision, mission, and systems, as well as to identify sources of resistance to the changes and minimize resistance to them. Organizations are almost always in a state of change, whether the change is continuous or episodic. Change creates tension and strain in a sponsor's social system that the sponsor must adapt to so that it can evolve. Transformational planning and organizational change is the coordinated management of change activities affecting users, as imposed by new or altered business processes, policies, or procedures and related systems implemented by the sponsor. The objectives are to effectively transfer knowledge and skills that enable users to adopt the sponsor's new vision, mission, and systems and to identify and minimize sources of resistance to the sponsor's changes.
In today's rapidly accelerated global marketplace, companies have no choice but to adhere to the challenges. The world is shifting fast. Senior executives and management teams are aggressively seeking to transform their company in order to survive, compete and achieve. Processes are being reengineered and costs are being reorganized. Unfortunately, most leadership groups lack a proven system to approach the challenge. A management team will most likely agree on what a good business plan looks like, but when an organization is faced with a large-scale transformation, opinions vary greatly. Teams struggle to agree on both direction and outcomes and it becomes challenging to find a common ground for moving forward. When faced with organizational transformation, the ability to collaborate, integrate systems and coordinate with all levels of the company is critical for survival and long-term success. Respected management author John Kotter proclaims that, based on evidence, most transformation efforts fail. Organizations often experience a brief period of improved performance, only to return to the status quo. This creates uncertainty about future transformation efforts.
An organization must implement strategies that will sustain their competitive advantage. However, to maximize transformation efforts, they must learn how to align leadership and all employees with the new ways of conducting business to sustain the transformation. Organizational transformation is a permanent commitment to improve quality, customer service, development and participation in all levels of the company. Senior management plays a critical role in an organization's transformation efforts. Leaders model the way and set the direction and provide the vision of the company. Leaders motivate employees to overcome the obstacles between what occurs today and what needs to occur in the transformation for the future. Leadership teams must inspire all levels of the organization to "want to" work toward the new outcomes and create a new future for the organization. Wanting to change and actually implementing change are two different things. Transformational change happens at the core of the organization and has the potential to radically change the organization from the inside out. In order for transformation to become reality, the details are of the upmost priority. It's about resources, timelines and budgets. It's about creating a vision for the future that has sustainable outcomes. Transformation efforts bring energy to the organization in the way of improvement and revitalization. Creating an effective vision is the first step towards organizational transformation.
A vision is an organization's response to the consistently changing environment. It must be compelling, shared by all members in the organization, and inspire action. Senior management is critical in creating a vision with these attributes. The leader's vision and resulting strategy help the organization chart paths to new territories and challenges the organization to pursue opportunities that redefine the future. A leader inspires commitment to the vision and energizes individuals to action. If everyone is energized, but doesn't know what to do, transformation will not occur. In addition, if everyone is energized but follows their own vision, transformation is impossible. This is where a strategic plan is key. Once a vision is created and communicated, it's necessary to evaluate how the current reality is relative to the vision.
Transformation requires a road map to chart direction and track progress. Without a road map, an organization could end up anywhere or nowhere at all. Without a strategic plan, a company is put at risk in today's competitive environment—anyone can become your competition at any time. The strategic plan includes analysis of an organizations strengths and weaknesses. Executives must look for opportunities for results, as well as threats to the current system. Translating the strategic plan into action is where most organizations fall short. Employees are inspired to reach the future, but are unsure of where to start. The management of change should not be more complicated than the actual change being implemented. People need to know how the change fits with other priorities in the company, and also the urgency of the specific change. Employees must be involved in the transformation process, but management must provide unified leadership. It's the responsibility of senior management to prioritize efforts during the transformation process. If employees are left to choose for themselves, they will undoubtedly fall back into the old patterns. Assigning priority helps individuals prioritize new initiatives by first understanding the reason for needing to transform. Organizational transformation must create a process where those performing the work are directly involved in improving the work. Skills must be enhanced to support the improvements, and management must create a healthy company climate that supports individuals' ability to achieve established standards. Senior management has the task of articulating a compelling vision for what is possible in the future. Employees must be emotionally committed to spend the necessary effort for successful transformation. Employees who see a direct relationship between what they do and the value they bring to the organization have a greater understanding for the need to change. The implementation process requires that everyone understands the exact way in which his or her contribution is critical to achieving the overall vision. Leadership's role in the process is to focus the organization's attention on the next challenge and the right initiatives to solidify the established vision.
---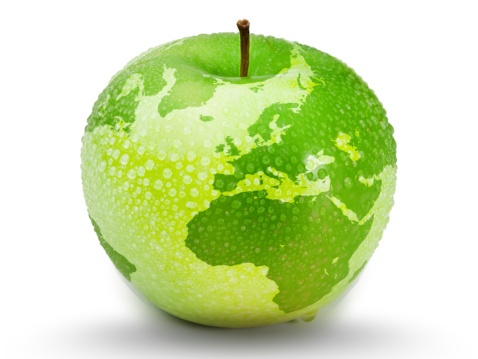 Curriculum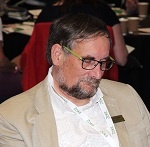 Sustainable Transformation – Part 1- Year 1
Part 1 Month 1 Organization Design
Part 1 Month 2 The Environment
Part 1 Month 3 Business Strategy
Part 1 Month 4 Core Process
Part 1 Month 5 Corporate Structure
Part 1 Month 6 Business Systems
Part 1 Month 7 Business Culture
Part 1 Month 8 Performance Results
Part 1 Month 9 Business Leadership
Part 1 Month 10 Acknowledge Approach
Part 1 Month 11 Communicate & Engage
Part 1 Month 12 Prioritize Programs
---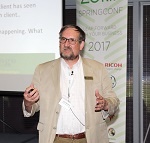 Sustainable Transformation – Part 2- Year 2
Part 2 Month 1 Leverage Technology
Part 2 Month 2 Cultural Pride
Part 2 Month 3 Informal Influencers
Part 2 Month 4 Organization Management
Part 2 Month 5 Create Urgency
Part 2 Month 6 Powerful Coalition
Part 2 Month 7 Create Vision
Part 2 Month 8 Communicate Vision
Part 2 Month 9 Remove Obstacles
Part 2 Month 10 Short-term Wins
Part 2 Month 11 Build Change
Part 2 Month 12 Anchor Changes
---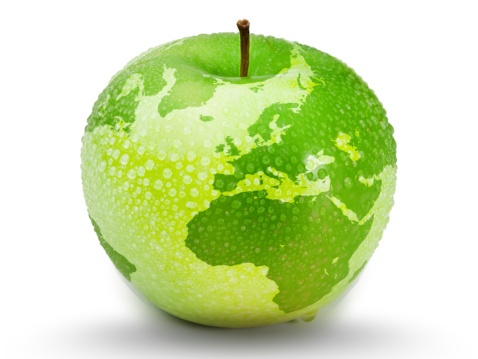 Program Objectives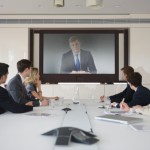 The following list represents the Key Program Objectives (KPO) for the Appleton Greene Sustainable Transformation corporate training program.
Sustainable Transformation – Year 1
Part 1 Month 1 Organization design
The Transformation Model is the framework we use to help leaders understand their organizations and also guide a successful redesign. The model reduces the complexity of an organization to eight key variables that must be understood and aligned for a business to be successful. Alignment implies a holistic or systems point of view that finds the best "fit" between all organizational elements. Paying attention to and understanding these variables will result in major improvements in customer service, quality, efficiency, cycle time, profitability and satisfaction of employees.
Part 1 Month 2 The Environment
Organizations, like all living systems, can survive only to the extent that they maintain harmony with their external environment. This includes being sensitive to the evolving needs and perceptions of customers, understanding changes occurring in technologies, knowing your competition and understanding the legal, social and political climates. Most organizations eventually die because they fail to maintain a responsive attitude towards their environment.
Part 1 Month 3 Business Strategy
There are two parts to strategy. Business strategy is a set of conscious decisions about how the organization will add value to customers and distinguish itself from its competitors. It also includes performance targets and strategy for growth. A well-developed business strategy tells the organization where it is going and guides it like a ships rudder in a stormy sea. An Organization strategy is the "being" or character of the organization. It has to do with who we are and not just what we do. It includes the mission, vision of the future, values and guiding principles. A clear organizational strategy helps transform a company or office from a normal work place to one that inspires people and brings out their best.
Part 1 Month 4 Core Process
This is the flow of work through the organization. It is the sequence of events or steps necessary to get a product out the door or deliver a service. This also includes the technology and resources (equipment, software, space and materials) required to produce a deliverable. Core business processes are, or should be, the focal point around which all other business unit activity is organized. Understanding, streamlining and properly supporting core business processes is the central job of any organization.
Part 1 Month 5 Corporate Structure
How people are organized around business processes. It moves beyond box charts to understanding the boundaries, roles, responsibilities and reporting relationships among people. It is a sort of template that determines not only relationships but coordination of tasks and allocation of resources around business processes. The proper question about structure is not whether it is the right one, but whether it fits with the rest of the organization (core process, strategy) and helps rather than hinders performance.
Part 1 Month 6 Business Systems
Systems are the inter-related sets of tasks or activities that help organize and coordinate work. Examples include recruiting and selection, training and development, how people are promoted, communication/ information sharing, decision making, how people are rewarded, planning/ goal setting, personnel policies and procedures and performance feedback. Systems are usually standardized and cut across the whole organization. They are often "owned" by management or special support functions. The most effective systems are often the simplest.
Part 1 Month 7 Business Culture
Culture is how the organization really operates. It consists of the leadership style, worker attitudes and habits and management practices that make up the distinctive "personality" of the organization. It is like the air that permeates everything and is both cause and effect of organization behavior. Culture mirrors the true philosophy and values that the organization actually practices. As such, it is a measure of how well an organization has translated its philosophy (organizational strategy) into practice.
Part 1 Month 8 Performance Results
What is the organization's current performance? Results define the success or health of an organization and are therefore the starting point for understanding how well the organization is functioning. Results indicate where the organization is strong and what it needs to keep doing, as well as where it is weak and what it needs to change. Everything is tied to results. Not being clear about current or future results is like being lost at sea; even knowing where you want to go, you don't know how to get there.
Part 1 Month 9 Business Leadership
Leaders drive success. They set goals and monitor results, scan the external environment, define vision and strategy, design (consciously or by default) the infrastructure of the organization, develop people and build culture. However, traditional assumptions, roles and practices of leadership are no longer adequate to manage in today's complex world. Successful leaders are changing their assumptions about work, organizations and people to build collaborative, more responsive organizations.
Part 1 Month 10 Acknowledge Approach
How are you changing? More than 50% of companies change by continuously aligning business models with their overall strategy. Others transform through more localized, or project- or process-specific efforts. It's essential that HR take the lead in devising the change approach and establishing a plan for executing it.
Part 1 Month 11 Communicate & Engage
To mitigate resistance, HR should engage in a consistent, 360-degree dialog with everyone impacted by the change. That means speaking with employees across the organization so they know why change is vital to the business and how it will affect their roles, career plans, and compensation.
Part 1 Month 12 Prioritize Programs
HR can orchestrate successful change by playing a central role in coordinating employees' change-related workloads so they do not become overwhelmed. This requires careful planning as HR delineates a clear beginning, middle, and end for the transformation. Building in milestones and success metrics can create added momentum for change.
---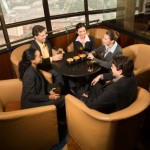 Sustainable Transformation – Year 2
Part 2 Month 1 Leverage Technology
Transformation may require moving people quickly into new roles, often with rapid shifts in career paths, training requirements, and compensation. HR systems need to be agile in response—capturing these changes and giving employees the information they need to evolve with the business.
Part 2 Month 2 Cultural Pride
Culture can be thought of as the unwritten rules for how people interact and get things done in your organization. It dictates how a change will be implemented, regardless of what's in your plan. HR should highlight cultural factors that make employees proud of the changes occurring, so they can in turn become champions of business growth. In this post we highlighted HR's Role in helping to facilitate large-scale transformation by harnessing the power of culture.
Part 2 Month 3 Informal Influencers
Sometimes, it's the hallway conversations in a company that make a significant difference in the outcome of a change program. Highly connected people are often at the heart of the change process, regardless of their official positions. HR can identify these informal leaders and work with them as cultural change agents to build support for change.
Part 2 Month 4 Organization Management
HR is uniquely qualified to facilitate large-scale transformation by communicating consistent messages through multiple channels across the organization. Everyone from entry-level employees to middle management to the C-suite needs to be engaged, knowing what to do to make the change initiative a success. They also need to understand that HR is there to support them as they make the transformation.
Part 2 Month 5 Create Urgency
For change to happen, it helps if the whole company really wants it. Develop a sense of urgency around the need for change. This may help you spark the initial motivation to get things moving. This isn't simply a matter of showing people poor sales statistics or talking about increased competition. Open an honest and convincing dialogue about what's happening in the marketplace and with your competition. If many people start talking about the change you propose, the urgency can build and feed on itself.
Part 2 Month 6 Powerful Coalition
Convince people that change is necessary. This often takes strong leadership and visible support from key people within your organization. Managing change isn't enough – you have to lead it. You can find effective change leaders throughout your organization – they don't necessarily follow the traditional company hierarchy. To lead change, you need to bring together a coalition, or team, of influential people whose power comes from a variety of sources, including job title, status, expertise, and political importance. Once formed, your "change coalition" needs to work as a team, continuing to build urgency and momentum around the need for change.
Part 2 Month 7 Create Vision
When you first start thinking about change, there will probably be many great ideas and solutions floating around. Link these concepts to an overall vision that people can grasp easily and remember. A clear vision can help everyone understand why you're asking them to do something. When people see for themselves what you're trying to achieve, then the directives they're given tend to make more sense.
Part 2 Month 8 Communicate Vision
What you do with your vision after you create it will determine your success. Your message will probably have strong competition from other day-to-day communications within the company, so you need to communicate it frequently and powerfully, and embed it within everything that you do. Don't just call special meetings to communicate your vision. Instead, talk about it every chance you get. Use the vision daily to make decisions and solve problems. When you keep it fresh on everyone's minds, they'll remember it and respond to it. It's also important to "walk the talk." What you do is far more important – and believable – than what you say. Demonstrate the kind of behavior that you want from others.
Part 2 Month 9 Remove Obstacles
If you follow these steps and reach this point in the change process, you've been talking about your vision and building buy-in from all levels of the organization. Hopefully, your staff wants to get busy and achieve the benefits that you've been promoting. But is anyone resisting the change? And are there processes or structures that are getting in its way? Put in place the structure for change, and continually check for barriers to it. Removing obstacles can empower the people you need to execute your vision, and it can help the change move forward.
Part 2 Month 10 Short-term Wins
Nothing motivates more than success. Give your company a taste of victory early in the change process. Within a short time frame (this could be a month or a year, depending on the type of change), you'll want to have some "quick wins" that your staff can see. Without this, critics and negative thinkers might hurt your progress. Create short-term targets – not just one long-term goal. You want each smaller target to be achievable, with little room for failure. Your change team may have to work very hard to come up with these targets, but each "win" that you produce can further motivate the entire staff.
Part 2 Month 11 Build Change
Kotter argues that many change projects fail because victory is declared too early. Real change runs deep. Quick wins are only the beginning of what needs to be done to achieve long-term change. Launching one new product using a new system is great. But if you can launch 10 products, that means the new system is working. To reach that 10th success, you need to keep looking for improvements. Each success provides an opportunity to build on what went right and identify what you can improve.
Part 2 Month 12 Anchor Changes
Finally, to make any change stick, it should become part of the core of your organization. Your corporate culture often determines what gets done, so the values behind your vision must show in day-to-day work. Make continuous efforts to ensure that the change is seen in every aspect of your organization. This will help give that change a solid place in your organization's culture. It's also important that your company's leaders continue to support the change. This includes existing staff and new leaders who are brought in. If you lose the support of these people, you might end up back where you started.
---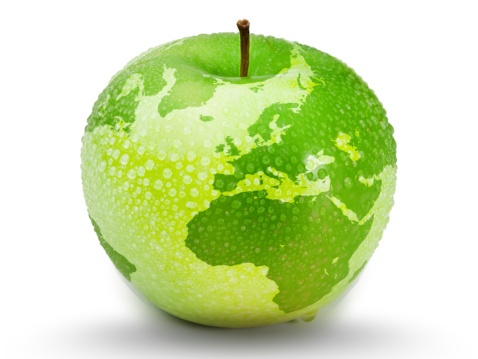 Methodology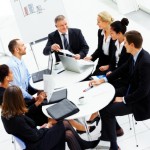 Sustainable Transformation – Program Planning
For many if not all enterprises, moving to a total quality management approach requires a fundamental change in how the organization is managed. This is akin to what has been labelled as a paradigm shift. A paradigm is a set of rules and regulations (written or unwritten) that does two things: 1. it establishes or defines boundaries; and 2. it tells you how to behave inside the boundaries in order to be successful. What this means is that a paradigm shift is a shift to a new game, a new playing field. The concepts, tools, and methods of total quality management are a new set of running rules for an organization which must cause it to re-think all of its policies, practices, procedures, and strategies. Fundamental to many quality approaches are these basic concepts: viewing work activities as a series of work processes rather than discrete, unrelated tasks; designing work processes and products / services to meet customer requirements (i.e., expectations, and known and unknown needs); using data analytically rather than enumerative to predict and make decisions; using quality improvement tools (i.e., flowcharts, control charts and Pareto charts) and methods (i.e., standardization, continual improvement, problem solving, and innovation) as mechanisms for understanding and improving work processes, products, and services; viewing continual improvement of work processes, products, and services as a never ending cycle of learning; using a team approach in order to optimize the performance of work processes and overall systems; and believing that people are naturally "good" and want to do a good job.
---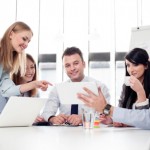 Sustainable Transformation – Program Development
Moving from the "world of today" to the "world of tomorrow" which is built upon these concepts is no easy task. It requires evolutionary change that is thoughtfully planned, implemented, studied, and improved upon over a long period of time. When top management initiates a total quality effort it needs to be concerned about modelling behaviors that it will want employees to exemplify in the future. Early on how-ever, management often contradicts those basic concepts of quality that it wants to deploy throughout the organization. Examples of inappropriate management actions include: 1. Jumping into the "do" phase of the Plan-Do-Check-Act Cycle without the requisite time spent working on the why's, what's, and how's of the transformation. The result is that management plans and implements changes based on its "current" paradigm rather than using total quality management concepts, tools, and methods; 2. Delegating the tasks of planning and implementing a total quality effort to those other than senior management because senior management is too busy managing the organization to spend time on total quality; 3. Not soliciting employees' input and feedback early on in the transformation effort which may cause them to perceive changes as secretive and being done "to them" rather than "with them;" 4. Neglecting to define the term "quality" from an organizational perspective thus allowing inconsistent behaviors toward customers and different messages regarding the concept of improvement to exist; 5. Standardizing and improving work processes based solely on an internal view of quality rather than on external customer requirements; and 6. Imploring employees to "just do quality" rather than taking the time to discuss the rationale for engaging in a total quality effort or delineating "by what method" the organization will "do quality." Planning for organizational transformation requires management to take actions consistent with the approach to total quality it is trying to permeate throughout the organization. It is the organization's first attempt to modify those behaviors and practices that may be preventing it from becoming more competitive, increasing its profitability, and increasing internal and external customer satisfaction.
---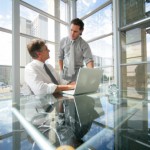 Sustainable Transformation – Program Implementation
Transforming an organization to one that manages through total quality management is defined as a large-scale organizational change. Large-scale organizational change is a lasting change in the character of the organization that significantly alters its performance. Those who have researched the elements of successful large-scale change efforts have concluded that the personal, active involvement and commitment of senior management are key. This includes an examination of their own behaviors relative to the proposed transformation. In addition, leadership must have a clear vision of the desired end state, provide the strategic direction for the change, empower those who are stakeholders in the change, develop a plan which integrates needed changes with other aspects of organizational functioning, and value both learning (i.e., planning) and doing at the same time. Any change requires a systems thinking perspective. The organization will need to pay attention to the totality of the environment within which it operates and the influence of the parts of the organization in relationship to the whole. Also important here are issues of leverage and the ability of the organization to successfully resolve conflict at all levels. Whether an organization just embarking on a total quality journey or is re-thinking its quality effort, it needs to conduct an assessment of itself and provide training and education on total quality management to senior management and others who will participate in the planning sessions. Areas of assessment may include current quality capabilities (knowledge and skills), readiness for large-scale change, and opportunities and challenges as they relate to the seven categories of the Malcolm Baldrige National Quality Award. An organization that has been struggling for several years with total quality may also want to conduct an assessment to ascertain what has been preventing it from successfully moving toward its vision of the future. Before senior management can knowledgeably participate in planning for total quality, it needs to be educated in and have begun to practice the concepts, tools, and methods it wants to deploy throughout the organization. Activities may include participation in formal training, studying a variety of books/articles, and visits to organizations which have won the Malcolm Baldrige National Quality Award. There are several logistical issues surrounding the planning sessions. These issues include who needs to attend, who will lead the effort, who will facilitate the effort, and where these sessions will occur. Ideally the entire senior management team participates in planning sessions. If the team is large in number (i.e., greater than 12 members) the team will want to form a subgroup to attend to the planning effort. In any case, the most senior person is responsible for leading this activity and as such, communicating the purpose and the agenda for the planning sessions in advance. If the organization has a director/coordinator for its quality effort, this individual will also need to be involved in these planning sessions. However, the sessions will need to be facilitated by someone who has knowledge and experience in total quality management, large-scale organizational change, and small group facilitation. For most organizations this will require an outside expert. The planning sessions must be held on-site to model for the workforce that quality is not "add-on" or "special" work and that even for senior executives it is an integral part of how they spend their time. In general, here are the topics that are addressed during planning: the organization's rationale for embarking on a quality effort; what quality philosophy and practices the organization has chosen to follow; the organization's definition of "quality;" the organization's values/key quality concepts; the organization's framework for management of the transformation; the infrastructure which will be used to support the integration of quality into all policies, procedures, systems, and strategies; and a detailed 12 to 24 month roadmap that integrates actions that need to be taken to transform the organization with current short and long term strategic planning efforts. Why does each of these topic areas need to be discussed and documented by senior management? One factor has to do with the limiting nature of our language. The terms that will be used to describe the "world of tomorrow" will probably be the same terms that were used to describe the "world of today" prior to TQM. To insure that everyone holds the same meaning for these terms, they need to be delineated, defined, and documented. This will aid in future training of all employees. Second, just because people exhibit similar behaviors does not mean they are engaging in those behaviors for the same reasons. In a total quality environment it becomes even more important that people's behaviors are generated from the same set of beliefs and values in order to provide similar treatment to all customers and consistency in the approach to decision making. Finally, a total quality initiative is best suited to an organization when it is "customized" to fit the needs of that enterprise. It is important that the organization translate theory into terminology and behaviors that are easily understood and familiar to all. The first four topics that are listed above – rationale, quality philosophy and practices, definition of quality, and values/key quality concepts – are inputs to the organization's framework for management of the transformation. As such, they need to be discussed up front. The organization's rationale for embarking on its quality effort will outline those few, key strategic issues that "pushed" the organization toward total quality management as a response to its environment. This "push" may be internal and/or external in nature. Although some enterprises have chosen to select concepts, tools, and methods from a variety of quality approaches, not all of these approaches are based on similar philosophies or research results. Thus, in the long run, employees may start to see conflicting decisions or behaviors as these concepts, tools, and methods are integrated into daily work. It is in the best interest of the organization to select one quality philosophy as the core approach for its effort. Then any other concepts, tools, and methods can be interpreted within the scope of this core approach. This will minimize contradictions in behaviors and values as well as provide a clear direction and foundation for decision making. The organization's definition of quality needs to be couched in its core quality approach in order to foster the integration of the approach with day-to-day work. Finally, the organization's stated values, if they exist, will need to be re-examined based on its core quality approach to assess whether or not they support the organization's future direction.
---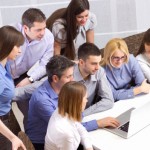 Sustainable Transformation – Program Review
These values should be few in number in order to facilitate their retention and use in decision making. The framework for the management of the transformation combines the elements of these first four topics with other key aspects of the organization's approach to quality. First it will be drawn as a visual picture; then the elements of the picture that have not yet been defined in the group's earlier work will be translated into words. This picture will serve as the long term vision for where the organization wants to move its quality effort over the next five to ten years. As such, it becomes a critical part of the organization's long term planning efforts and the hiring and orientation of new employees. Only after the framework has been created can the enterprise define the infrastructure that will support the movement toward this vision. This is based on a "form follows function" view of organizational structure. Early on, team and organizational level (i.e., senior management, mid-management, first-line management and employee) roles, responsibilities, and relationships will need to be re-defined. "Failure to attend to 'form follows function' management can result in mismatches, misalignments of effort, and inordinate attention being paid to relationships instead of to work". As much as possible the current organizational structure should be used to as the basis for role, responsibility, and relationship re-definition rather than the creation of a parallel organizational structure. Keep in mind that ongoing change needs to be tightly intertwined with the very essence of the organization and not positioned as "add-on" work. Over time as the organization continues to grow and learn the work itself will begin to voice data regarding optimal structuring and individual roles, responsibilities, and relationships. Many organizations have some sort of short and long term strategic planning effort, albeit formal or informal. Given this statement, specific actions that need to be taken by the organization in accordance with its framework and infrastructure changes need, by definition, to be integrated with these other planning efforts. To start, senior management brainstorms all actions/activities related to policies, procedures, systems, and strategies that either need to be re-examined or created over the next several years. These items are then organized through the use of systematic diagrams (i.e., tree diagrams) into topics consistent with the major parts of the framework. Throughout the development of the tree diagrams, additional items may be added to them. Once the tree diagrams are completed, this information needs to be organized into an integrated flowchart. The flow chart will help to sequence activities as well as outline overall individual/group responsibilities for their accomplishment. Finally this information may be transferred to a Gantt chart to specifically delineate the responsible party and the timeline for each activity. The Gantt chart should also reflect other organizational initiatives based on long and short term strategic plans already in place that will have an impact on the organization's ability to accomplish what is on the tree diagrams and integrated flowchart. Together the tree diagrams, integrated flowchart, and Gantt chart form a detailed roadmap for implementation of total quality throughout the organization. Normally, it takes several day-long meetings to go through all of these topics. One reason for this is that it is in the best interest of those who are doing the planning to obtain input and feedback from others at all levels who will be impacted by this information. Second, the group may need to take time outside the formal meeting structure to reflect and refine what it has done. Third, even though the planning sessions are conducted as "working sessions," the group may need to track down information that is not available to it during its meetings. Senior management is ultimately responsible and accountable for the implementation of the output of the planning sessions. This output is often in the form of a short document (less than 25 pages) that outlines the results of each of the planning topics based on the consensus of the senior management team using employee input and feedback. First and foremost, every person needs to be briefed on the contents of the document and provided with a copy for their personal reference. During these orientation sessions, it needs to be communicated that the document may change over time based on the Plan-Do-Check-Act Cycle and where employees are to provide ongoing feedback and input to this process. Once a month senior management will want to review the tree diagram(s), integrated flowchart(s), and Gantt chart(s) to note progress, concerns, issues, and changes to the implementation steps based on data and new knowledge. In order to demonstrate commitment to involvement, those who are intimately involved with the implementation of these plans need to be actively involved in this review process. Senior management also has to insure that progress and changes to implementation steps are communicated in a timely fashion to all employees. Over time this review, as mentioned before, will need to be integrated with the ongoing review of the organization's long and short term strategic planning efforts. Planning for organizational transformation is critical to integrating quality into daily work, and an organization's short and long term strategies. It forces senior management to step back and assess where the organization is today and where it needs to be in the future relative to the use of quality concepts, tools, and methods. It insures commonality in thinking and approach by providing a framework which outlines the boundaries of acceptable behaviors and practices. And over time it causes the organization to re-examine all of its policies, procedures, systems, and strategies in light of its approach to total quality management thus reinforcing time and time again what is important to the organization's future success.
---
Industries
This service is primarily available to the following industry sectors: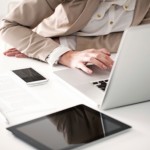 Manufacturing
Manufacturing world-wide, is influenced by developments in technology. In research and design, cloud based technology is having a considerable impact, allowing design to be offshored, particularly to design centres, such as India. In operations, smaller pcs, and tablet based technology are finding their way into the production process. This is really a mixed blessing. The ability to gather considerable amounts of data, can lead to more confusion at the workface than to solving problems. One Process Engineering company where I worked as a consultant, where able to measure the thickness of materials on a conveyor belt system on which material was transported. Sensors were able to measure the thickness of the material at 100 points across its width, every second. The width of the material did not exceed 2 metres. Whilst measurement across the width was important to the process, the system which showed these 100 measurements every second was intelligible; my recommendation was to take sample readings both across the width and in time, to eliminate the "noise" from the data. When this suggestion was accepted it allowed for a much clearer analysis of the data to immediately highlight problems in the process. In production processes, robotics are increasingly more important. These are often introduced as part of lean manufacturing, as the time they take to complete most tasks in relatively stable, and thus the flow through the process easy to calculate and monitor. With robotic automation the use of "fail safe" technologies is increasing important, with "Andon" methods to warn of problems and to shut the production line down. This had meant the human operators are not excluded from the process, with one person being responsible for a number of robotic or automatic (such as CNC machines) machine cells. Thus today the challenge must be to use technology correctly, and to continue to engage people as experts in the process. Virtual teams are increasingly more important, with managers often taking responsibility for a number of plants across the world. My work in manufacturing has increasingly involved new statistical methodologies such as design of experiments. The pressure from Far East producers is likely to intensify. China, Taiwan and Vietnam are likely to become more competitive. Japan is not likely to lose its place in the production of Electronic goods and in the automotive sector. The development of new manufacturing countries in the automotive industry, particularly in the old eastern Europe, such as Skoda as an offshoot of VW, and Hyundai, now the 5th largest auto manufacturer, and established initially by Ford in Korea, is likely to be reflected in other industries. Both Automotive and Aerospace a pushing the long awaited move away from specification, to the adoption of true world class quality, "on target with minimum variation". In order to compete in a global market western manufacturers will need to become more efficient. This does not require large investments, but requires culture changes to all the organisation to embrace both continual improvement and lean methodologies.
---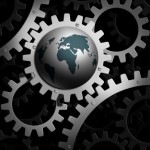 Logistics
Logistics is generally the detailed organization and implementation of a complex operation. In a general business sense, logistics is the management of the flow of things between the point of origin and the point of consumption in order to meet requirements of customers or corporations. The resources managed in logistics can include physical items such as food, materials, animals, equipment, and liquids; as well as abstract items, such as time and informa