Product Lifecycle
The Appleton Greene Corporate Training Program (CTP) for Product Lifecycle is provided by Mr. Lumb BSCS Certified Learning Provider (CLP). Program Specifications: Monthly cost USD$2,500.00; Monthly Workshops 6 hours; Monthly Support 4 hours; Program Duration 24 months; Program orders subject to ongoing availability.
Personal Profile
Mr Lumb is a Certified Learning Provider (CLP) at Appleton Greene and he has experience in production, marketing and management. He has achieved a Bachelor of Science in Computer Science and is a Certified Six Sigma Black Belt in Transactional Process Improvement. He has industry experience within the following sectors: Technology; Electronics; Consumer Goods; Retail and Telecommunications. He has had commercial experience within the following countries: United States of America, or more specifically within the following cities: San Francisco CA; San Diego CA; Denver CO; Austin TX and Boston MA. His personal achievements include: Americas and EMEA regional business unit design and management for consumer technology products; global marketing management, strategic business planning and execution; global delivery of consumer and commercial technology products; new product category creation, multi-channel product lifecycle management and cross-functional organizational design and management. His service skills incorporate: strategic planning; product planning; portfolio planning; product lifecycle; go-to-market and organizational effectiveness.
To request further information about Mr. Lumb through Appleton Greene, please Click Here.
---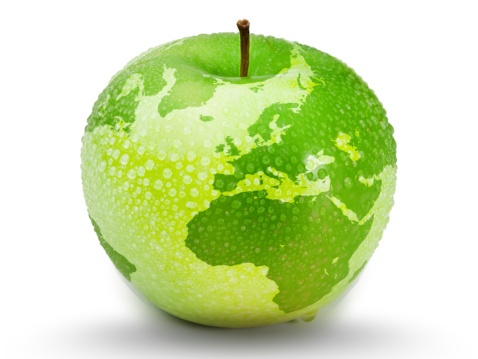 (CLP) Programs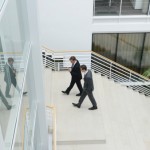 Appleton Greene corporate training programs are all process-driven. They are used as vehicles to implement tangible business processes within clients' organizations, together with training, support and facilitation during the use of these processes. Corporate training programs are therefore implemented over a sustainable period of time, that is to say, between 1 year (incorporating 12 monthly workshops), and 4 years (incorporating 48 monthly workshops). Your program information guide will specify how long each program takes to complete. Each monthly workshop takes 6 hours to implement and can be undertaken either on the client's premises, an Appleton Greene serviced office, or online via the internet. This enables clients to implement each part of their business process, before moving onto the next stage of the program and enables employees to plan their study time around their current work commitments. The result is far greater program benefit, over a more sustainable period of time and a significantly improved return on investment.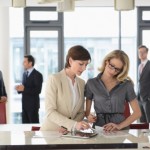 Appleton Greene uses standard and bespoke corporate training programs as vessels to transfer business process improvement knowledge into the heart of our clients' organizations. Each individual program focuses upon the implementation of a specific business process, which enables clients to easily quantify their return on investment. There are hundreds of established Appleton Greene corporate training products now available to clients within customer services, e-business, finance, globalization, human resources, information technology, legal, management, marketing and production. It does not matter whether a client's employees are located within one office, or an unlimited number of international offices, we can still bring them together to learn and implement specific business processes collectively. Our approach to global localization enables us to provide clients with a truly international service with that all important personal touch. Appleton Greene corporate training programs can be provided virtually or locally and they are all unique in that they individually focus upon a specific business function. All (CLP) programs are implemented over a sustainable period of time, usually between 1-4 years, incorporating 12-48 monthly workshops and professional support is consistently provided during this time by qualified learning providers and where appropriate, by Accredited Consultants.
---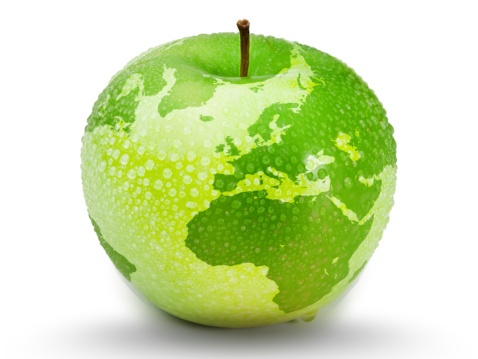 Executive summary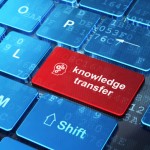 Product Lifecycle
Most alert and thoughtful senior marketing executives are by now familiar with the concept of the product life cycle. Even a handful of uniquely cosmopolitan and up-to-date corporate presidents have familiarized themselves with this tantalizing concept. The concept of the product life cycle is today at about the stage that the Copernican view of the universe was 300 years ago: a lot of people knew about it, but hardly anybody seemed to use it in any effective or productive way. Now that so many people know and in some fashion understand the product life cycle, it seems time to put it to work. The object of this article is to suggest some ways of using the concept effectively and of turning the knowledge of its existence into a managerial instrument of competitive power.
Stage 1. Market Development
This is when a new product is first brought to market, before there is a proved demand for it, and often before it has been fully proved out technically in all respects. Sales are low and creep along slowly.
Stage 2. Market Growth
Demand begins to accelerate and the size of the total market expands rapidly. It might also be called the "Takeoff Stage."
Stage 3. Market Maturity
Demand levels off and grows, for the most part, only at the replacement and new family-formation rate.
Stage 4. Market Decline
The product begins to lose consumer appeal and sales drift downward, such as when buggy whips lost out with the advent of automobiles and when silk lost out to nylon.
Three operating questions will quickly occur to the alert executive: Given a proposed new product or service, how and to what extent can the shape and duration of each stage be predicted; Given an existing product, how can one determine what stage it is in; and Given all this knowledge, how can it be effectively used? A brief further elaboration of each stage will be useful before dealing with these questions in detail.
Development Stage
Bringing a new product to market is fraught with unknowns, uncertainties, and frequently unknowable risks. Generally, demand has to be "created" during the product's initial market development stage. How long this takes depends on the product's complexity, its degree of newness, its fit into consumer needs, and the presence of competitive substitutes of one form or another. A proved cancer cure would require virtually no market development; it would get immediate massive support. An alleged superior substitute for the lost-wax process of sculpture casting would take lots longer. While it has been demonstrated time after time that properly customer-oriented new product development is one of the primary conditions of sales and profit growth, what have been demonstrated even more conclusively are the ravaging costs and frequent fatalities associated with launching new products. Nothing seems to take more time, cost more money, involve more pitfalls, cause more anguish, or break more careers than do sincere and well-conceived new product programs. The fact is, most new products don't have any sort of classical life cycle curve at all. They have instead from the very outset an infinitely descending curve. The product not only doesn't get off the ground; it goes quickly under-ground – six feet under. It is little wonder, therefore, that some disillusioned and badly burned companies have recently adopted a more conservative policy – what I call the "used apple policy." Instead of aspiring to be the first company to see and seize an opportunity, they systematically avoid being first. They let others take the first bite of the supposedly juicy apple that tantalizes them. They let others do the pioneering. If the idea works, they quickly follow suit. They say, in effect, "The trouble with being a pioneer is that the pioneers get killed by the Indians." Hence, they say (thoroughly mixing their metaphors), "We don't have to get the first bite of the apple. The second one is good enough." They are willing to eat off a used apple, but they try to be alert enough to make sure it is only slightly used – that they at least get the second big bite, not the tenth skimpy one.
Growth Stage
The usual characteristic of a successful new product is a gradual rise in its sales curve during the market development stage. At some point in this rise a marked increase in consumer demand occurs and sales take off. The boom is on. This is the beginning of Stage 2 – the market growth stage. At this point potential competitors who have been watching developments during Stage I jump into the fray. The first ones to get in are generally those with an exceptionally effective "used apple policy." Some enter the market with carbon-copies of the originator's product. Others make functional and design improvements. And at this point product and brand differentiation begin to develop. The ensuing fight for the consumer's patronage poses to the originating producer an entirely new set of problems. Instead of seeking ways of getting consumers to try the product, the originator now faces the more compelling problem of getting them to prefer his brand. This generally requires important changes in marketing strategies and methods. But the policies and tactics now adopted will be neither freely the sole choice of the originating producer, nor as experimental as they might have been during Stage I. The presence of competitors both dictates and limits what can easily be tried – such as, for example, testing what is the best price level or the best channel of distribution. As the rate of consumer acceptance accelerates, it generally becomes increasingly easy to open new distribution channels and retail outlets. The consequent filling of distribution pipelines generally causes the entire industry's factory sales to rise more rapidly than store sales. This creates an exaggerated impression of profit opportunity which, in turn, attracts more competitors. Some of these will begin to charge lower prices because of later advances in technology, production shortcuts, the need to take lower margins in order to get distribution, and the like. All this in time inescapably moves the industry to the threshold of a new stage of competition.
Maturity Stage
This new stage is the market maturity stage. The first sign of its advent is evidence of market saturation. This means that most consumer companies or households that are sales prospects will be owning or using the product. Sales now grow about on a par with population. No more distribution pipelines need be filled. Price competition now becomes intense. Competitive attempts to achieve and hold brand preference now involve making finer and finer differentiations in the product, in customer services, and in the promotional practices and claims made for the product. Typically, the market maturity stage forces the producer to concentrate on holding his distribution outlets, retaining his shelf space, and, in the end, trying to secure even more intensive distribution. Whereas during the market development stage the originator depended heavily on the positive efforts of his retailers and distributors to help sell his product, retailers and distributors will now frequently have been reduced largely to being merchandise-displayers and order-takers. In the case of branded products in particular, the originator must now, more than ever, communicate directly with the consumer. The market maturity stage typically calls for a new kind of emphasis on competing more effectively. The originator is increasingly forced to appeal to the consumer on the basis of price, marginal product differences, or both. Depending on the product, services and deals offered in connection with it are often the clearest and most effective forms of differentiation. Beyond these, there will be attempts to create and promote fine product distinctions through packaging and advertising, and to appeal to special market segments. The market maturity stage can be passed through rapidly, as in the case of most women's fashion fads, or it can persist for generations with per capita consumption neither rising nor falling, as in the case of such staples as men's shoes and industrial fasteners. Or maturity can persist, but in a state of gradual but steady per capita decline, as in the case of beer and steel.
Decline Stage
When market maturity tapers off and consequently comes to an end, the product enters Stage 4 – market decline. In all cases of maturity and decline the industry is transformed. Few comp