Product Lifecycle
The Appleton Greene Corporate Training Program (CTP) for Product Lifecycle is provided by Mr. Lumb BSCS Certified Learning Provider (CLP). Program Specifications: Monthly cost USD$2,500.00; Monthly Workshops 6 hours; Monthly Support 4 hours; Program Duration 24 months; Program orders subject to ongoing availability.
Personal Profile
Mr Lumb is a Certified Learning Provider (CLP) at Appleton Greene and he has experience in production, marketing and management. He has achieved a Bachelor of Science in Computer Science and is a Certified Six Sigma Black Belt in Transactional Process Improvement. He has industry experience within the following sectors: Technology; Electronics; Consumer Goods; Retail and Telecommunications. He has had commercial experience within the following countries: United States of America, or more specifically within the following cities: San Francisco CA; San Diego CA; Denver CO; Austin TX and Boston MA. His personal achievements include: Americas and EMEA regional business unit design and management for consumer technology products; global marketing management, strategic business planning and execution; global delivery of consumer and commercial technology products; new product category creation, multi-channel product lifecycle management and cross-functional organizational design and management. His service skills incorporate: strategic planning; product planning; portfolio planning; product lifecycle; go-to-market and organizational effectiveness.
To request further information about Mr. Lumb through Appleton Greene, please Click Here.
---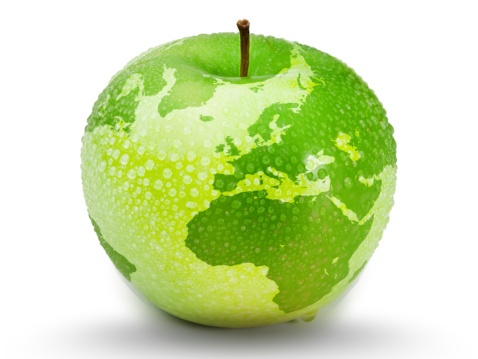 (CLP) Programs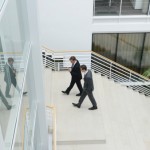 Appleton Greene corporate training programs are all process-driven. They are used as vehicles to implement tangible business processes within clients' organizations, together with training, support and facilitation during the use of these processes. Corporate training programs are therefore implemented over a sustainable period of time, that is to say, between 1 year (incorporating 12 monthly workshops), and 4 years (incorporating 48 monthly workshops). Your program information guide will specify how long each program takes to complete. Each monthly workshop takes 6 hours to implement and can be undertaken either on the client's premises, an Appleton Greene serviced office, or online via the internet. This enables clients to implement each part of their business process, before moving onto the next stage of the program and enables employees to plan their study time around their current work commitments. The result is far greater program benefit, over a more sustainable period of time and a significantly improved return on investment.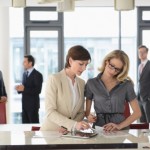 Appleton Greene uses standard and bespoke corporate training programs as vessels to transfer business process improvement knowledge into the heart of our clients' organizations. Each individual program focuses upon the implementation of a specific business process, which enables clients to easily quantify their return on investment. There are hundreds of established Appleton Greene corporate training products now available to clients within customer services, e-business, finance, globalization, human resources, information technology, legal, management, marketing and production. It does not matter whether a client's employees are located within one office, or an unlimited number of international offices, we can still bring them together to learn and implement specific business processes collectively. Our approach to global localization enables us to provide clients with a truly international service with that all important personal touch. Appleton Greene corporate training programs can be provided virtually or locally and they are all unique in that they individually focus upon a specific business function. All (CLP) programs are implemented over a sustainable period of time, usually between 1-4 years, incorporating 12-48 monthly workshops and professional support is consistently provided during this time by qualified learning providers and where appropriate, by Accredited Consultants.
---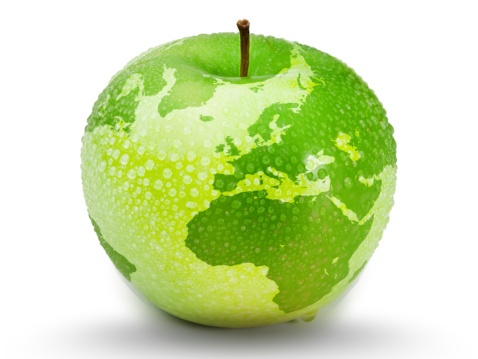 Executive summary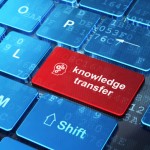 Product Lifecycle
Most alert and thoughtful senior marketing executives are by now familiar with the concept of the product life cycle. Even a handful of uniquely cosmopolitan and up-to-date corporate presidents have familiarized themselves with this tantalizing concept. The concept of the product life cycle is today at about the stage that the Copernican view of the universe was 300 years ago: a lot of people knew about it, but hardly anybody seemed to use it in any effective or productive way. Now that so many people know and in some fashion understand the product life cycle, it seems time to put it to work. The object of this article is to suggest some ways of using the concept effectively and of turning the knowledge of its existence into a managerial instrument of competitive power.
Stage 1. Market Development
This is when a new product is first brought to market, before there is a proved demand for it, and often before it has been fully proved out technically in all respects. Sales are low and creep along slowly.
Stage 2. Market Growth
Demand begins to accelerate and the size of the total market expands rapidly. It might also be called the "Takeoff Stage."
Stage 3. Market Maturity
Demand levels off and grows, for the most part, only at the replacement and new family-formation rate.
Stage 4. Market Decline
The product begins to lose consumer appeal and sales drift downward, such as when buggy whips lost out with the advent of automobiles and when silk lost out to nylon.
Three operating questions will quickly occur to the alert executive: Given a proposed new product or service, how and to what extent can the shape and duration of each stage be predicted; Given an existing product, how can one determine what stage it is in; and Given all this knowledge, how can it be effectively used? A brief further elaboration of each stage will be useful before dealing with these questions in detail.
Development Stage
Bringing a new product to market is fraught with unknowns, uncertainties, and frequently unknowable risks. Generally, demand has to be "created" during the product's initial market development stage. How long this takes depends on the product's complexity, its degree of newness, its fit into consumer needs, and the presence of competitive substitutes of one form or another. A proved cancer cure would require virtually no market development; it would get immediate massive support. An alleged superior substitute for the lost-wax process of sculpture casting would take lots longer. While it has been demonstrated time after time that properly customer-oriented new product development is one of the primary conditions of sales and profit growth, what have been demonstrated even more conclusively are the ravaging costs and frequent fatalities associated with launching new products. Nothing seems to take more time, cost more money, involve more pitfalls, cause more anguish, or break more careers than do sincere and well-conceived new product programs. The fact is, most new products don't have any sort of classical life cycle curve at all. They have instead from the very outset an infinitely descending curve. The product not only doesn't get off the ground; it goes quickly under-ground – six feet under. It is little wonder, therefore, that some disillusioned and badly burned companies have recently adopted a more conservative policy – what I call the "used apple policy." Instead of aspiring to be the first company to see and seize an opportunity, they systematically avoid being first. They let others take the first bite of the supposedly juicy apple that tantalizes them. They let others do the pioneering. If the idea works, they quickly follow suit. They say, in effect, "The trouble with being a pioneer is that the pioneers get killed by the Indians." Hence, they say (thoroughly mixing their metaphors), "We don't have to get the first bite of the apple. The second one is good enough." They are willing to eat off a used apple, but they try to be alert enough to make sure it is only slightly used – that they at least get the second big bite, not the tenth skimpy one.
Growth Stage
The usual characteristic of a successful new product is a gradual rise in its sales curve during the market development stage. At some point in this rise a marked increase in consumer demand occurs and sales take off. The boom is on. This is the beginning of Stage 2 – the market growth stage. At this point potential competitors who have been watching developments during Stage I jump into the fray. The first ones to get in are generally those with an exceptionally effective "used apple policy." Some enter the market with carbon-copies of the originator's product. Others make functional and design improvements. And at this point product and brand differentiation begin to develop. The ensuing fight for the consumer's patronage poses to the originating producer an entirely new set of problems. Instead of seeking ways of getting consumers to try the product, the originator now faces the more compelling problem of getting them to prefer his brand. This generally requires important changes in marketing strategies and methods. But the policies and tactics now adopted will be neither freely the sole choice of the originating producer, nor as experimental as they might have been during Stage I. The presence of competitors both dictates and limits what can easily be tried – such as, for example, testing what is the best price level or the best channel of distribution. As the rate of consumer acceptance accelerates, it generally becomes increasingly easy to open new distribution channels and retail outlets. The consequent filling of distribution pipelines generally causes the entire industry's factory sales to rise more rapidly than store sales. This creates an exaggerated impression of profit opportunity which, in turn, attracts more competitors. Some of these will begin to charge lower prices because of later advances in technology, production shortcuts, the need to take lower margins in order to get distribution, and the like. All this in time inescapably moves the industry to the threshold of a new stage of competition.
Maturity Stage
This new stage is the market maturity stage. The first sign of its advent is evidence of market saturation. This means that most consumer companies or households that are sales prospects will be owning or using the product. Sales now grow about on a par with population. No more distribution pipelines need be filled. Price competition now becomes intense. Competitive attempts to achieve and hold brand preference now involve making finer and finer differentiations in the product, in customer services, and in the promotional practices and claims made for the product. Typically, the market maturity stage forces the producer to concentrate on holding his distribution outlets, retaining his shelf space, and, in the end, trying to secure even more intensive distribution. Whereas during the market development stage the originator depended heavily on the positive efforts of his retailers and distributors to help sell his product, retailers and distributors will now frequently have been reduced largely to being merchandise-displayers and order-takers. In the case of branded products in particular, the originator must now, more than ever, communicate directly with the consumer. The market maturity stage typically calls for a new kind of emphasis on competing more effectively. The originator is increasingly forced to appeal to the consumer on the basis of price, marginal product differences, or both. Depending on the product, services and deals offered in connection with it are often the clearest and most effective forms of differentiation. Beyond these, there will be attempts to create and promote fine product distinctions through packaging and advertising, and to appeal to special market segments. The market maturity stage can be passed through rapidly, as in the case of most women's fashion fads, or it can persist for generations with per capita consumption neither rising nor falling, as in the case of such staples as men's shoes and industrial fasteners. Or maturity can persist, but in a state of gradual but steady per capita decline, as in the case of beer and steel.
Decline Stage
When market maturity tapers off and consequently comes to an end, the product enters Stage 4 – market decline. In all cases of maturity and decline the industry is transformed. Few companies are able to weather the competitive storm. As demand declines, the overcapacity that was already apparent during the period of maturity now becomes endemic. Some producers see the handwriting implacably on the wall but feel that with proper management and cunning they will be one of the survivors after the industry-wide deluge they so clearly foresee. To hasten their competitors' eclipse directly, or to frighten them into early voluntary withdrawal from the industry, they initiate a variety of aggressively depressive tactics, propose mergers or buy-outs, and generally engage in activities that make life thanklessly burdensome for all firms, and make death the inevitable consequence for most of them. A few companies do indeed weather the storm, sustaining life through the constant descent that now clearly characterizes the industry. Production gets concentrated into fewer hands. Prices and margins get depressed. Consumers get bored. The only cases where there is any relief from this boredom and gradual euthanasia are where styling and fashion play some constantly revivifying role.
Conclusion
For companies interested in continued growth and profits, successful new product strategy should be viewed as a planned totality that looks ahead over some years. For its own good, new product strategy should try to predict in some measure the likelihood, character, and timing of competitive and market events. While prediction is always hazardous and seldom very accurate, it is undoubtedly far better than not trying to predict at all. In fact, every product strategy and every business decision inescapably involves making a prediction about the future, about the market, and about competitors. To be more systematically aware of the predictions one is making so that one acts on them in an offensive rather than a defensive or reactive fashion – this is the real virtue of preplanning for market stretching and product life extension. The result will be a product strategy-that includes some sort of plan for a timed sequence of conditional moves. Even before entering the market development stage, the originator should make a judgment regarding the probable length of the product's normal life, taking into account the possibilities of expanding its uses and users. This judgment will also help determine many things – for example, whether to price the product on a skimming or a penetration basis, or what kind of relationship the company should develop with its resellers. These considerations are important because at each stage in a product's life cycle each management decision must consider the competitive requirements of the next stage. Thus a decision to establish a strong branding policy during the market growth stage might help to insulate the brand against strong price competition later; a decision to establish a policy of "protected" dealers in the market development stage might facilitate point-of-sale promotions during the market growth state, and so on. In short, having a clear idea of future product development possibilities and market development opportunities should reduce the likelihood of becoming locked into forms of merchandising that might possibly prove undesirable. This kind of advance thinking about new product strategy helps management avoid other pitfalls. For instance, advertising campaigns that look successful from a short-term view may hurt in the next stage of the life cycle. Thus at the outset Metrecal advertising used a strong medical theme. Sales boomed until imitative competitors successfully emphasized fashionable slimness. Metrecal had projected itself as the dietary for the overweight consumer, an image that proved far less appealing than that of being the dietary for people who were fashion-smart. But Metrecal's original appeal had been so strong and so well made that it was a formidable task later on to change people's impressions about the product. Obviously, with more careful long-range planning at the outset, a product's image can be more carefully positioned and advertising can have more clearly defined objectives. Recognizing the importance of an orderly series of steps in the introduction of sales-building "actions" for new products should be a central ingredient of long-term product planning. A carefully preplanned program for market expansion, even before a new product is introduced, can have powerful virtues. The establishment of a rational plan for the future can also help to guide the direction and pace of the on-going technical research in support of the product. Although departures from such a plan will surely have to be made to accommodate unexpected events and revised judgments, the plan puts the company in a better position to make things happen rather than constantly having to react to things that are happening. It is important that the originator does not delay this long-term planning until after the product's introduction. How the product should be introduced and the many uses for which it might be promoted at the outset should be a function of a careful consideration of the optimum sequence of suggested product appeals and product uses. Consideration must focus not just on optimum things to do, but as importantly on their optimum sequence – for instance, what the order of use of various appeals should be and what the order of suggested product uses should be. If Jell-O's first suggested use had been as a diet food, its chances of later making a big and easy impact in the gelatin dessert market undoubtedly would have been greatly diminished. Similarly, if nylon hosiery had been promoted at the outset as a functional daytime-wear hosiery, its ability to replace silk as the acceptable high-fashion hosiery would have been greatly diminished.
---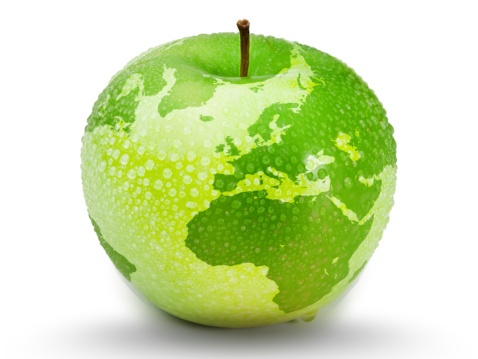 Curriculum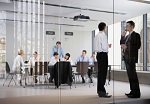 Product Lifecycle – Part 1- Year 1
Part 1 Month 1 Strategic Planning
Part 1 Month 2 Consolidate Information
Part 1 Month 3 Establish Collaboration
Part 1 Month 4 Automate Information
Part 1 Month 5 Product Design
Part 1 Month 6 External Communication
Part 1 Month 7 Creating Simplicity
Part 1 Month 8 Encouraging Flexibility
Part 1 Month 9 Time-to-Market
Part 1 Month 10 Compliance Risks
Part 1 Month 11 Reduce Costs
Part 1 Month 12 Increase Productivity
---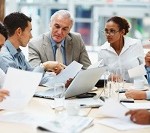 Product Lifecycle – Part 2- Year 2
Part 2 Month 1 Increased Revenue
Part 2 Month 2 Encouraging Innovation
Part 2 Month 3 Product Quality
Part 2 Month 4 Operational Benefits
Part 2 Month 5 Maintenance – Step 1
Part 2 Month 6 Maintenance – Step 2
Part 2 Month 7 Maintenance – Step 3
Part 2 Month 8 Maintenance – Step 4
Part 2 Month 9 Changing Position
Part 2 Month 10 Loss of Focus
Part 2 Month 11 Planning Growth
Part 2 Month 12 Vertical Integration
---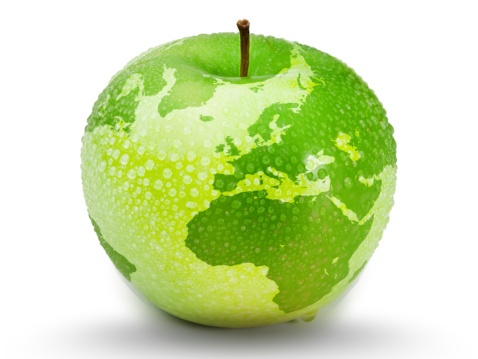 Program Objectives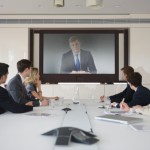 The following list represents the Key Program Objectives (KPO) for the Appleton Greene Product Lifecycle corporate training program.
Product Lifecycle – Year 1
Part 1 Month 1 Strategic Planning
It is vital to begin by establishing company requirements and defining the criteria for success. Companies vary in what they produce and how they sell it. Once these requirements and criteria are defined, work can begin on establishing a channel for the product to flow through and information relevant to the product can be made available centrally to all those who are relevant to its lifetime in the market. Shortcomings in existing processes can also be highlighted here and those areas necessary for gaining or maintaining a competitive advantage identified.
Part 1 Month 2 Consolidate Information
No matter what process or solution is employed, it is necessary to gather all data and information pertinent to the product in one central location. This will allow access to all relevant people and reduce redundancy, rework or conflicts in design or development.
Part 1 Month 3 Establish Collaboration
Once all the information is centralized, access to it should be provided to different teams and collaborations made mandatory. Design, manufacturing, procurement and sales units should work together to ensure the most relevant product.
Part 1 Month 4 Automate Information
All subsequent development work to a product, design or otherwise, should feed back into the information repository to allow continued access to relevant information. There may be several potential changes or developments underway at any point. An automated system should allow the most updated information to be accessible.
Part 1 Month 5 Product Design
If there are any changes to the product design being worked on, then timely communication of the same to the manufacturing unit will allow them to have the necessary raw materials on hand to begin manufacture as soon as the design is complete. Similarly, if a new product design is to be sold to the customer, the marketing unit should have sufficient time to plan for and promote this in the market to generate interest. This link is vital to the success of the product in its life cycle.
Part 1 Month 6 External Communication
In the same concept as above, it is a good idea to communicate with suppliers and end users. Suppliers can be informed of changes and new part requirements and customer feedback and requirements can be incorporated into the product designs and redesigns. A focus on these 6 points will be a step towards ensuring a longer and more successful growth stage for the product in its life cycle.
Part 1 Month 7 Creating Simplicity
All kinds of costs associated with a PLM can be managed by automating the process and making full use of its features. Users of the system should have as much autonomy to manage their own tasks as possible. Information should be clear and easy to access and use.
Part 1 Month 8 Encouraging Flexibility
The work and rework associated with a product during its lifecycle can be optimized by ensuring that redesigns are easy to add on to existing products without starting from scratch. All processes should have standard definitions to avoid overlap and conflicts.
Part 1 Month 9 Time-to-Market
With a central repository of data, a product can be developed much faster from design to prototype and launch. There is less rework and less redundancy of effort. This results in quicker time to market and allows the business to stay ahead of competitors and establish customer loyalty.
Part 1 Month 10 Compliance Risks
Because all areas that work on the product have the same information, it becomes easier to stay compliant with any laws and regulations. This reduces risks of expensive recalls, legal action and loss of sale and consumers.
Part 1 Month 11 Reduce Costs
As a result of better communication and collaboration, there is significantly less re-work and re-design as the product incorporates necessary consumer features and compliance requirements during initial design runs. This helps reduce costs associated with multiple design and product testing iterations.
Part 1 Month 12 Increase Productivity
One more benefit of common and easy to access information is increased productivity. There is significantly less time spent on replicating data, requesting for information, waiting for approvals and basic research. Relevant updated data allows everyone to focus on the task at hand and not be overrun by unproductive parallel activities.
---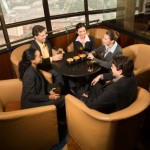 Product Lifecycle – Year 2
Part 2 Month 1 Increased Revenue
With reduced costs, faster time to market, and relevant products that fulfil a customer need, a PLM system can directly help accelerate revenue growth. The more relevant and reliable a product is, the more loyal its customer base and in turn, more sales when this loyalty is converted to purchase behavior.
Part 2 Month 2 Encouraging Innovation
With teams being able to work together and share information, there is more time to focus on innovation without compromise on quality or time to market. New designs and features as well as new products can be introduced to meet the changing needs of the consumer base.
Part 2 Month 3 Product Quality
A combined source of information and a unified strategy ensures that there is consistency in product quality. Through the PLM processes, it is possible to build checks for product quality into all the necessary processes and ensure customer satisfaction.
Part 2 Month 4 Operational Benefits
Overall, a successful PLM allows operational benefits to the company in three major areas: Internal efficiency is the easiest benefit of PLM to prove. This involves streamlining areas such as R&D, manufacturing as well as prototype development and testing; Efficiency for suppliers – this area offers a lot of room to reduce costs and earn better return on investment. A successful PLM process will focus on a lower cost design which will then need less complicated parts and fewer steps to production. Efficiency in this area also means more effective purchase and customer service process; Efficiency for customers – an important operational benefit of a PLM process is a more focused understanding of customer needs and requirements. This leads to better product design with less redundant features and less unnecessary product development or re-design steps. This in turn leads to more satisfied and loyal customer who will not only purchase repeatedly but hopefully also endorse the product.
Part 2 Month 5 Maintenance – Step 1
Create an enterprise wide framework to define PLM capabilities – Here, the company needs to identify what the actual PLM activities are and then re-evaluate existing PLM capabilities. All processes, their applications, relevant metrics and data that follow the product through its lifecycle need to be carefully studied and their effectiveness critically evaluated. This process can help identify any incoherent or disconnected areas and work on streamlining these. This activity can also help ensure that all metrics measure what they should.
Part 2 Month 6 Maintenance – Step 2
Link PLM framework's capabilities to key corporate and product priorities – Based on the company's strategic focus, a few relevant metrics should be identified to measure the performance of the product development activities. These should not be linked to the performance of one function or team but to the entire cross functional activity.
Part 2 Month 7 Maintenance – Step 3
Use the prioritized PLM framework as an investment planning tool – The results gathered from the metrics put in place can feed directly into investment planning activities. Stakeholders can assess this information and make relevant decisions regarding future products and their potential impact.
Part 2 Month 8 Maintenance – Step 4
Establish a group to own and update the PLM framework and corporate roadmap – To make the PLM and its output a permanent feature in the organization rather than alone project, it is a necessary step to form a special team to work on making the PLM process sustainable and ensure its continued relevance to the organization. This team needs to have complete support from senior management and a sponsor from amongst the executive group.
Part 2 Month 9 Changing Position
The framework of the product-process matrix concept provides an excellent vehicle for understanding why these problems occur and how they can be minimized. No matter how tightly focused and coordinated a company might be, any change in the relative positioning of either its products or its production processes will expose it to two kinds of danger. The first follows a change in either dimension without a corresponding change in the other so that there is a reduction in focus and increased difficulty in coordinating manufacturing and marketing. A company that automates its production process without understanding the problems that such automation is likely to cause for its marketing organization is laying the groundwork for a potentially acrimonious future relationship between the two functions. It is also impairing its ability to compete as effectively as can companies that have coordinated and matched more closely the changes in their product and process structures. The second difficulty, possibly even more dangerous than the first, follows when a company tries to respond to a change on one dimension by broadening its activity on the other; such as responding to a product shift, not with a corresponding shift in the production process but by adding an additional process.
Part 2 Month 10 Loss of Focus
The need for focus is quite well understood by marketing people. They segment markets and design products, prices, promotional strategies, and sales organizations to meet the specific imperatives of each segment. If the needs of one segment are quite different from those of another, they do not hesitate to pursue different strategies, and they often use different people in responding to these needs. Concentrating on a restricted segment of activities is just as important in manufacturing, but unfortunately the resistance to piecemeal changes and incremental expansion tends often to be lower there. The packaging operation of a major consumer products manufacturer provides an illustration of this latter difficulty. The sole reason for the division's existence in the corporation was to offer a low-cost source for a highly specialized packaging product. This division, which was evaluated as a profit center, found that it could increase its revenues and profits considerably if it augmented its basic product lines with some new, less standardized, higher priced products. However, as the division pursued this additional business, it encountered pressure to change its process so that it could better meet the needs of its new customers. Responding to such pressures, the division began to dilute the focus it had maintained for several years. Another example is a company that found its standardized product line being challenged by other, more marketing-oriented companies that were seeking to segment the market and target specialized forms of the product for each segment. When the company responded by expanding its own line to offer specialized products, it found that its high-volume, standardized production processes were not economical at those lower volumes and that it could not compete effectively with other companies which had designed their processes for the specific volume and product standardization of their segments of the market. In both of these examples, if the company had considered coordinated, compensating changes in both the product and the process dimensions, it would have selected options that maintained or increased its competitive competence rather than simply tried to broaden its activity on one dimension or the other, which diluted its past competence. While the matrix concept can explain the causes of many failures in previously healthy companies, it can provide even more useful insights for planning product and process changes. Since planning for growth concentrates management attention on decisions regarding both product and process activities, growth is a natural framework for the next segment of this discussion.
Part 2 Month 11 Planning Growth
Companies typically pursue four major types of growth. Going from the simpler types to the more complex, these can be summarized as follows: Simple growth of sales volume within an existing product line and market; Expansion of the product line within a single market, using an existing process structure (often called product proliferation); Expansion of the process structure (usually termed vertical integration); and Expansion into new products and markets. While other forms of growth exist, they can generally be viewed as variations or combinations of these four types. Thus an understanding of the demands that each might place on manufacturing and marketing can do much to aid in planning for continued coordination and focus of these functions. The problems that companies often encounter when they vertically integrate, even in the simplest case where they begin making a part that they formerly bought from an outside supplier, can be significant. What is usually involved is not simply an expansion of the company's processes but the production of a completely different product that may be at a very different point on the matrix. In other words, the company may have to think in terms of an additional matrix for that component part or raw material and develop strategies for it that are very different from those selected for the original end product. If this is not done, the company may be tempted to produce the new part with a process and an organizational structure that are completely inappropriate.
Part 2 Month 12 Vertical Integration
Growth based on broadening the scope of the production process (vertical integration) can also be understood more clearly by using our matrix. In a manner analogous to product proliferation, this form of growth occurs when a company maintains existing processes and adds either less standardized, more flexible processes (forward integration) or more standardized, less flexible processes (backward integration) in hopes of either increasing sales volume and market responsiveness or reducing costs and improving dependability.
---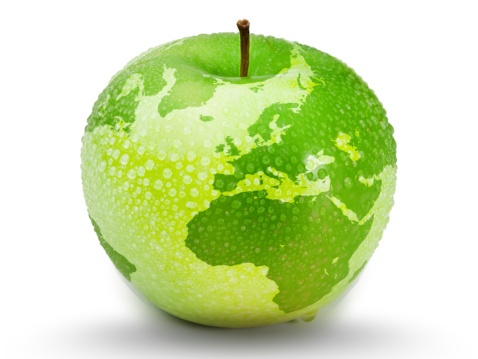 Methodology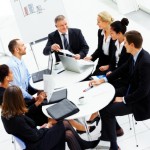 Product Lifecycle
The Profitable Lifecycles program delivers senior executive experience, knowledge, skills and best practices training and mentoring for organizations developing technology products delivered directly or through one or more indirect channels. For those who desire to improve the profitability of their product and/or portfolio lifecycle processes and policies so their efforts deliver more predictable and sustained customer success and associated internal financial rewards. This program delivers cross-functional Total Customer Experience training by lifecycle phase to optimize the execution synchronization across their business engine and strives to remove "white space" (gaps between functions) execution issues, aligns the entire business engine on the Why, What, and How required for customer success and establishes shared muscle-memory for repeatable and predictable success. Unlike competitors that deliver generic short-term workshops to a subset of product managers within an organization with a focus on instituting the competitor's version of how tactical product managers should do their job and then either leaves those individuals to try to influence bottom-up cross-functional change or, through hidden follow-on costs, try to assist those individuals in systemic change, this program focuses on training, building and instituting a robust cross-functional product management program that is customized to an organization's desired vision of sustainable and predicable cross-functional profitable lifecycle processes and policies. A new product progresses through a sequence of stages from introduction to growth, maturity, and decline. This sequence is known as the product life cycle and is associated with changes in the marketing situation, thus impacting the marketing strategy and the marketing mix.
As consumers, we buy millions of products every year. And just like us, these products have a life cycle. Older, long-established products eventually become less popular, while in contrast, the demand for new, more modern goods usually increases quite rapidly after they are launched. Because most companies understand the different product life cycle stages, and that the products they sell all have a limited lifespan, the majority of them will invest heavily in new product development in order to make sure that their businesses continue to grow.
There are four stages in the product life cycle: introduction, growth, maturity, and decline. The introduction stage of the product life cycle is where a new product is launched into a market. In the growth stage of the product life cycle, the market has accepted the product and sales begin to increase. In the maturity stage of the product life cycle, sales will reach their peak. In the decline stage of the product life cycle, sales will begin to decline as the product reaches its saturation point. There is no set schedule for the stages of a product life cycle.
Introduction: After all research and development has be done it is time to launch the product and begin its lifecycle. The introduction stage of the product life cycle is when the marketing team emphasizes promotion and the product's initial distribution. Often the product will have little or no competitors at this point. Nonetheless, sales may remain low because it takes time for the market to accept the new product. At this stage of the life cycle, the company usually loses money on the product.
Growth: In the growth stage of the product life cycle, the market has accepted the product and sales begin to increase. The company may want to make improvements to the product to stay competitive. At this point, there are still relatively few competitors.
Maturity: In the maturity stage of the product life cycle, sales will reach their peak. Other competitors enter the market with alternative solutions, making competition in the market fierce. The company that introduced the new product may begin to find it difficult to compete in the market.
Decline: In the decline stage of the product life cycle, sales will begin to decline as the product reaches its saturation point. Most products are phased out of the market at this point due to the decrease in sales and because of competitive pressure. The market will see the product as old and no longer in demand. There is no set schedule for the stages of a product life cycle. Differences will occur depending on the type of product, how well it is received by the market, the promotional mix of the company, and the aggressiveness of the competition.
The term "Product Management" is typically used to refer to a department or function in an organization that focuses almost exclusively on the efforts around new product generation. In many (most?) cases, this effort is limited to a description of the customer segments(s) being addressed and then the new product's features and benefits. Less common is the focus on the requirements that address the overall customer lifecycle as shown below.
Total Customer Experience = Choosing – Ordering – Fulfilment – Installing – Learning – Using – Support – Upgrading
To accomplish "Total Customer Experience" (aka as "Whole Product Experience") requires a much broader discipline in addressing a customer's entire experience with a product from the moment they independently think they have a need or your marketing efforts have helped them realize they have a need to the time they either retire or replace a product. This experience directly determines the actual perception of a company's product value (Value = Benefits – costs to the customer) as well as defines the actual brand perception, hopefully not different from what the company has defined as their brand promise. In this case, the Product Management role is still seen a As you can see, not only is a definition of the desired customer experience required but also an understanding of the market, customer segments and competition for this product space. This more holistic context-setting description, detailed customer needs, processes and policies required to not only meet but also exceed customer desired experience vis-à-vis direct competitors and possible adjacent alternatives drives the development of an organization's plan and subsequent execution across their functions (aka Business Engine).
All this seems relatively straight forward until it is compared to how many organizations implement this in terms of "product management". In some cases, as mentioned before, organizations have a team of individual contributors designated as "Product Managers" (or similar titles) that focus on in essence what's in the box and on the box. Separate teams independently implement other pieces of the experience and this independence can lead to incomplete, incompatible, or even missing deliverables across the experience. Some organizations hint at trying to address these breakdowns in their job postings for product managers where they refer to something like "… be the general manager (aka business unit manager) for your product." While emotionally appealing to a candidate during a job search, many product managers fail to realize this means they do inherit the accountability for product success (P&L, Market Share, Net Promoter Scores, etc.) and yet will not or do not have the associated Control to directly affect these measures. Truly successful "general management" requires much more control over adherence to functional metrics (e.g. service levels, marketing spend and COGS to name a few) as well as the ability to prioritize functional efforts and even control over employee performance measurement. The reality is there are a myriad of product management processes, policies and actions within individual functions (e.g. marketing, sales, supply chain, …) and across the organization that need to be executed in the proper sequence and timing to deliver a competitive if not superior customer experience while maximizing a product's lifecycle profitability.
This program is based on the following beliefs: Product management for a product, while typically led by a designated individual in an organization, requires alignment of all functions for success; Each function in an organization has key execution responsibilities to ensure deliver of the desired Total Customer Experience required for product success; Each function's tactical execution must be synchronized with other functions AND align to the current product lifecycle phase; Everyone in an organization wants to do a good job. However without a shared understanding of a product management framework with the associated processes, policies and communications flows that ensure synchronized execution, customer and organizational desired results are rarely achieved; and finally, Organizations have a sense of urgency regarding results that requires visible progress, either systemically or by lifecycle phase, be realized as quickly as feasible (i.e. while the overall result may be a multi-year effort, visible progress on subsets of change must be visible within 90 to 120 days). Based on the above, the strategies for this cross-functional training and muscle-memory development focused on manageable "chunks" of change that capitalize on any existing best practices in an organization while working to plan, develop, implement, and monitor their vision of enhanced execution for that "chunk".
---
Industries
This service is primarily available to the following industry sectors: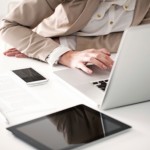 Technology
The goal of any for-profit business is to make money today and even more money tomorrow to meet shareholder expectations, enable investments for the future, and remain a relevant market participant. Since revenue growth is a key indicator of consistently meeting or exceeding customer expectations, ideally business strategies focus on increasing revenue while managing cost as a percent of revenue. To accomplish this, businesses look to the broad array of technology sector players for ways to significantly increase value and enable higher end customer solution price points, increase solution value at the same price for a competitive advantage, and/or reduce fixed or variable costs for the business. In addition to for-profit businesses, many technology sector businesses serve government (FedSLEd and military) and non-profit organizations either leveraging the same for-profit solutions or providing specialized solutions. As defined here, the technology sector spans from components and devices, to software tools, applications and infrastructure solutions. Additionally, many technology providers include consulting and support services required to utilize the technology delivered. The common theme for the technology sector is this is a non-consumer sector and instead purely business-to-business with attributes including: adoption driven by anticipated competitive advantage and/or cost savings; lower price sensitivity; longer and more complex sales cycles involving multiple customer decision maker roles; longer product lifecycles; potential partnering for vertical or customized solutions; a "high push" sales model utilizing direct and/or VAR sales forces actively prospecting for customers and delivering a high touch consultative purchase experience; potentially unique supply chain requirements; and a variety of service revenue opportunities (consulting, training, e-services). These attributes drive the need a very different total customer experience compared to a consumer experience starting with the need to understand both the technology customer's desired experience and ideally the technology customer's end customer. Additionally, technology sector businesses need to demonstrate to customers: sound business continuity capability; flexibility in meeting unique customer needs; and organizational discipline in partnering with customers on lifecycle management including product development, delivery and ongoing service and support.
---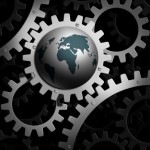 Electronics
Since the Technology Sector discussion above focused on business-to-business, this Electronics Sector discussion focuses on consumer information technology (PCs, printers, tablets and accessories) and entertainment devices (TVs, home theaters and Blu-ray players). Electronics Sector purchasers' primary drivers are price points and anticipated emotional benefits delivered. In fact with consumer sales, correctly using psychological price points can drive sales volume changes resulting allowing optimization of total gross margin dollars for a product or product family. Consumer products also have fast sales cycles when compared to the B2B technology sales cycle above and rely on a consumer "pull" model where demand generation activities focus on driving customers to the point of sale (for more see Retail Sector below). This drives a critical need for brand management and collaborative category planning with channel partners. Once consumers have purchased a product, they want to get to the destination of realizing products benefits as quickly as possible; making the journey of unpack, setup, configure, and learn potential impediments to reaching the benefits and so need to be minimized and/or streamlined as much as possible as part of their experience with a product. Consumers also have more access to and share more information about products than in the past so total customer experience with a product can rapidly generate positive or negative reviews that significantly impact future sales. In the past, consumer products had fast product lifecycles, rapid price erosion, and low or no switching costs when consumers upgraded devices. However, the consumer electronics market is now seeing many products being part of a consumer's electronic ecosystem so vendors need to pay more attention to design changes that impact the ecosystem where the product is used. An example of this is Apple switching from their 30-pin cabling to the Lightning connector. In isolation this would not have had a large impact however in the accessory ecosystem however this move obsoleted not only the extra charging cables a consumer may have purchased with a previous device but also obsoleted products that allowed docking via the 30-pin. This cabling example was a very contained example of an ecosystem impact. Taking a broader view, in the past each electronic device was a relatively isolated point product or a micro ecosystem "island" (e.g. a home entertainment center). However, going forward with the continued expansion of Bluetooth and Wi-Fi connectivity, more and more consumer products are becoming part of consumers' macro home ecosystem. Amazon, with Alexa, FireTV, and content services, and Apple, with iPhones, iPads, Apple TV, iWatch, licensing iOS to auto manufacturers, and content services, are great examples of vendors building out consumer ecosystem product lines and both are also partnering with other vendors to include home automation as part of their ecosystem plays. While fast product lifecycles are still a key success factor for electronics, the need for backwards compatibility and seamless integration into existing consumer ecosystems to protect prior consumer investments are a growing requirement. Refer to the Retail Sector discussion below regarding requirements to sell consumer products through retail.
---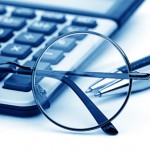 Consumer Goods
Since consumer electronics is discussed above, the focus here is on mechanical, electro-mechanical, and electrical durable goods (>=3 year lifespan) and non-durable goods (<3 year lifespan). Both categories share an interesting history of transformation over time. Taking a very high level historic view, these consumer goods initially focused on improving basic functionality of daily life. A very few examples are: replacing manual processes (e.g. washing machines replacing doing laundry by hand in a washtub), improving effectiveness (Refrigerators replacing ice boxes), accelerating transportation (cars, trucks, railroads and aircraft replacing horse-drawn carriages and wagons). Many of these improvements could not be done standalone but instead were creative outcomes of advances in infrastructure and/or enabling technologies to produce paradigm-shifting solutions. And while history typically doesn't exactly repeat but does tend to rhyme, many established consumer goods categories could be said to be on an evolutionary curve similar the evolution of consumer computing; i.e. driven by competitive forces, enabling technology and consumer desires. This macro evolution tends to flow along the following lines of: invention of basic functionality; functionality-oriented basic industrial design; internal technology changes for reliability; performance or cost improvements; basic controls improvements; emergence of built-in and/or aftermarket accessories to increase features; enhanced industrial design to address style, and provide alternate form factors; enhanced user experience via new enabling technology including digital input and displays. Taken in the aggregate context the impacts of these changes tend to move from macro changes to more ongoing micro refinements. A potential risk in this type of evolution is that a business can become myopic and entrench on just micro changes to existing product lines while missing a category paradigm shift that could deliver significant new growth opportunities or worse, result in the business being niched in the old paradigm of a declining market. Businesses should to try to mitigate this risk by ensuring their market analysis and competitive analysis functions scan for emerging technologies and trends that could signal a paradigm shift and include identifying potential adjacent space markets (e.g. a refrigerator manufacturer considering portfolio expansion to other kitchen durable goods categories) where they can capitalize on their brand awareness and internal competencies common to the broader category. Refer to the Retail Sector discussion below regarding requirements to sell consumer products through retail.
---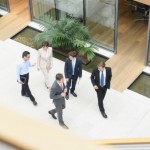 Retail
How retail works cannot be completely covered here so this section focuses on the consumer selling motion and channel requirements for consumer product success with electronics, consumer goods, and consumer-oriented telecom devices. Whereas B2B sales are typically real-time 1:1 complex sales interactions actively working to move customers through the purchase process, retail sales are consumer self-paced and demand generation processes are more formulaic in leading customers from initial awareness to actual purchase. The complexity of retail success resides in creating consumer demand, retail account planning and management, and predictable execution. Retail is all about understanding the desired consumer purchase experience and how effectively and efficiently vendors collaborate with retail accounts in delivering that total experience. Defining channel and account strategies for retail requires an understanding where targeted consumer segments prefer to buy, and the shared and unique experience requirements. Brick and mortar requirements can vary further based on their category types that include: national retail, regional retail, membership warehouses, mass merchants, specialty stores, and even embedded brand stores (Apple, Magnolia Design Centers and cell phone carriers in Best Buy for example), within a more general store format. Generally brick and mortar shopping delivers: a social experience (hopefully a good experience); the ability to touch and see some products in use; the potential for some level of knowledgeable sales person; and instant gratification of leaving with the product in hand. However some downsides for brick and mortar can include: brick and mortar's reliance on foot traffic driving potentially expensive geographic coverage, balancing staffing expense with consumer desired service levels, inventory logistics and balancing, shrinkage (theft both out the front and potentially back door), unanticipated low velocity and/or low volume products taking valuable floor space, and the emergence of e-tailers (online retail) like Amazon increasing price competition and the risk of "showcasing" where consumers go to the store to see products but buy online. E-tailers and traditional brick and mortar accounts that have added e-tailing capabilities have the advantage over pure brick and mortar retailers of: zero incremental cost for geographic coverage; the ability to provide more immediate product information and consumers reviews; the ability to more easily track their individual consumer's browsing and purchase patterns to enable and push tailored offers to registered customers; are in essence open 24/7; and can add, delete or reset their product offerings and pricing much more rapidly than a physical store. Beyond the essential efforts of triggering consumer demand for their retail products, vendors in the retail space not only need to provide quality products but also must have a high degree of operational excellence to meet retail channel needs profitably. The operational excellence required can include: developing a clear channel coverage strategy and associated ROI by retail account; meeting account-internal deliverables required for product set up and ongoing communications including potential Electronic Data Interchange requirements; clear decisions regarding potential needs for product derivatives and/or Minimum Advertised Pricing policies and enforcement mechanisms to minimize price erosion driven by competing retail accounts; understanding and delivering on in-store placement and display requirements; meeting lead times for advertising and promotions; matching internal planning cadence and processes to retails' long-lead planning cycles; understanding price discounts and other costs of doing business with an account; matching internal metrics to the account scorecards and policies; matching internal functional contacts to corresponding account functions; stringent inventory management and product transition processes to match account service level agreements; collaborative product planning, launch planning, and roadmaps for future products; meeting account packaging specifications while maintaining the key role packaging plays in the consumer purchase decision; and knowing which accounts are capable of participating in emerging category products versus only capable of success with well-known products.
---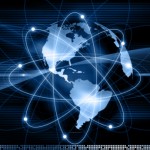 Telecommunications
With the pervasive connectivity provided by broadband over T1, cable, DSL, fiber optics or satellite, cellular networks, Wi-Fi, and Bluetooth, telecommunications spans both business and consumer markets. Telecom products, driven by industry-defined standards, seamlessly integrate into network infrastructures to provide reliable communication and data transfer between various systems and devices on a network. Telecom can be segmented into 3 markets consisting of business, home environments and mobile environments. Business continuity is mission-critical so businesses tend to use 99.9% up-time as baseline expectation for their telecom infrastructure metric since any downtime can result in losses scaling from relatively minor (lost productivity) to catastrophic (lost revenue or data). Utilizing the B2B sales cycle discussed in the Technology Sector above, telecom vendors and/or system integrators need to: demonstrate the robustness of proposed solutions including environmental tolerances and mean time between failure (MTBF) projections for systems and subsystems; meet design requirements including hardware and software security methodologies and solutions; ensure implementation of required redundancy and reliable fail-over capabilities; provide design and implementation support services either directly or through certified 3rd parties; provide overall training on the final implementation; and offer infrastructure management options utilizing in-house resources or qualified outsourced resources trained in managing the components and systems in use. Additionally, businesses typically require these management and repair resources be on-call 24x7x365 and may even require prepositioning of spare components or systems to minimize time lost in replacement logistics. Fortunately home-based telecom environments, using an ISP modem and Wi-Fi in-home connectivity for internet, content streaming services and gaming, are not defined as mission-critical but consumers do expect it all to "just work". And since it would be cost prohibitive for consumers to employ redundancy and infrastructure management specialists, consumers tend to tolerate some failures as long as the environment self-recovers or, worst case, it is easy for the owner to diagnose and manually recover connectivity. These expectations require consumer telecom vendors to deliver typically sub $100 devices that are easily understood in the retail purchase process, easy to set up and configure, and require minimal or no intervention when in use. Unfortunately for the consumer, there is still a ways to go for vendors to meet these expectations so households need at least one reasonably tech-savvy in the family that hopefully will not be leaving for college or moving out before sharing their understanding of the home's environment. Lastly, the mobility segment provides connectivity for business users and consumers almost anywhere via carrier networks and private or public Wi-Fi hot spots. For consumers this is enabling a paradigm shift to personalizing communication and one side effect be the diminishing desire for land-line phones into the home. For business, the paradigm shift can include but is not limited to: the enabling of geographically dispersed workforces beyond just corporate owned satellite offices; supporting remote sales and or service representatives through electronic information access; and enabling real-time factory, warehouse, route sales and delivery service tracking data. The business challenges with both workforce dispersal and mobilization of sales and service are providing robust and secure access to the corporate infrastructure and the increasing complexity of remote management and support of a wide array of phones, tablets, computers, and tracking devices that most likely are not all using the same operating system or operating system version.
---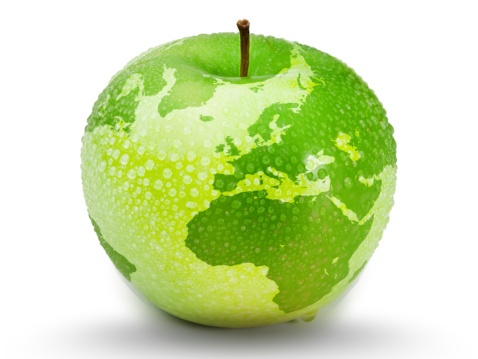 Locations
This service is primarily available within the following locations:
San Francisco CA
There is wide recognition that the Bay Area is a global economic center and the model for high-tech innovation locations. It is the birth place for many iconic global brands including AMD, Apple, Cisco, Google Hewlett Packard, Intel, Logitech, Oracle, and Seagate Technology to name a very few, and the birth place of many innovative technologies and associated global products. This reputation, in part, is a result of partnerships, research, and even entrepreneurial alumni from Stanford, Berkeley, and other universities as well as a high concentration of government and private research efforts including Lawrence Livermore Labs, NASA, PARC and others. This existing base of talent and knowledge along with the continued influx of creative people continually provides a robust environment for the development of new technology, innovative new start-up businesses, and disruptive engineering and scientific breakthroughs. The Bay Area also benefits from almost half of all US venture capital investments and a diverse network of highly specialized business services that support this innovation activity. The area also has a larger per-capita population of early adopters that help drive the refinement and acceptance of technological advances and new applications of technology focused on improving lives and public service infrastructure. While the innovation is highly concentrated in the Bay, most successful companies are or logically need to be deeply integrated into the global economy to maintain grow and enable sustained business which requires insight into unique cultural requirements and the quick evolutionary pace of global markets. Contract manufacturers are also benefiting from the Bay Area's rapid innovation environment and new business creation by offering the benefits of reliable and innovative manufacturing. Exploiting the latest technology trends creates a need for rapidly developing advanced assembly processes and cost-effectively producing innovative products ahead of potential competitors.
---
San Diego CA
San Diego is a close peer of the Bay Area in many ways regarding innovation in advanced manufacturing, information and telecommunication technology, clean energy, life sciences, and health care. While it doesn't make sense to repeat a lot of the overall observations included in the San Francisco location writing above, San Diego benefits from their own innovative companies as well as satellite business units of global companies including AT&T, Epson, Hewlett Packard, Intuit, Kyocera, Nokia, Semantic Research, and Qualcomm to name a very few. Significant growth is occurring in innovative efforts particularly around biotechnology, biomedical products, clean technology and information technology. Like the Bay Area, San Diego benefits from institutional education and research done at UCSD and has a significant talent pool that benefits the area's industries with highly-skilled engineering, science and technology talent. And as with the Bay Area, manufacturing benefits from the need for rapidly developing advanced assembly processes and cost-effectively producing innovative products ahead of potential competitors. San Diego also benefits from an active venture capitalist investment environment across biotech, consumer products and services and software.
---
Denver CO
The Metro Denver region, which includes the seven-county Metro Denver and north along the I-25 corridor, provides a highly educated workforce coupled with an affordable business environment. In fact, Colorado is the nation's second-most highly educated state for residents; 42% having a bachelor's degree or higher according to the U.S. Census Bureau in 2014. Key industries along this corridor include: Aerospace with almost 20,000 private aerospace workers; Bioscience, both academic and clinical discovery, employs about 15,000 bioscience workers in approximately 600 companies; Broadcasting & Telecommunications with about 43,000 workers; Energy with about 50,000 workers in approximately 3,000 companies including cleantech and fossil fuels subsectors; and Information Technology-Software focusing on innovation and entrepreneurship for information technology companies. Some of the major employees serving U.S or global markets include Ball Aerospace, Broadcom, CenturyLink, Comcast, DISH Network, Hewlett Packard, Intel, Level 3 Communications, Lockheed Martin, Micron Technologies, Vestas, and Woodward. The region's higher education system is one of the area's greatest assets, having eleven four-year public and private colleges and universities, including the University of Colorado, Colorado State University, University of Denver, and Regis University offering under-graduate through doctorate programs in Engineering, Computer Science, Information Technology, Medicine, Natural Sciences and Business to name a few. Recently the US Patent Office opened its first satellite office west of the Mississippi in Denver with 20 patent judges to handle appeals and about 120 jobs total. The Denver satellite location was chosen based on the region having has one of the highest per capita rates of people with science and technology degrees along with the desirable location to recruit and retain the most talented workers.
---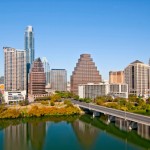 Austin TX
Austin features no personal income tax, and overall the state has one of the lowest state and local tax burdens in the nation. With these low tax rates, Texas ranks about 41st among the 50 states in taxes paid per $1,000 of personal income and provides a business-friendly environment that attracts many businesses including Applied Materials, AT&T, Dell, Flextronics, Hewlett Packard, IBM, Intel, and more, ranging from their business headquarters or business units to design centers and operations centers. This combined with an educated, bilingual, multi-tiered workforce with skill sets that range from high-end technology design, development and marketing to back-office operations providing customer service and support across a variety of services and solutions has enabled many new businesses to form and enticed a number of others to relocate there. This overall ecosystem provides cost-competitive growth for some of the most successful companies and with the abundance of technology companies located there earned the nickname Silicon Hills in the 1990s. Since Michael Dell started selling computers from his University of Texas dorm room, thousands of other start-up businesses were created and grown while capitalizing on the talent pool in Austin. Austin continue to promote new business creation with entrepreneurs able to take advantage of resources such as the Austin Technology Incubator, the technology commercialization programs at the University of Texas' IC2 Institute and the Central Texas Angel Network that matches investors and promising new companies. All this has enabled Austin to rank highly as a business-friendly city and allow businesses to capitalize on the high quality workforce, capacity for innovation, low cost of doing business, and the quality of life provided there.
---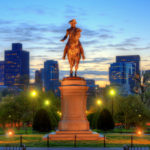 Boston MA
Boston and its surrounding greater metropolitan area is included as a peer to the other locations discussed and is ranked the 6th largest US economic center driven by the business and professional services, defense industry, education, financial, high-tech and medical sectors. The intellectual capital driving this comes in large part from the educational and research of more than 100 colleges and universities located in the metropolitan area. Over time employment has shifted from traditional manufacturing jobs to technology and services located in the Boston metro area and along the Route 128 corridor. This economic shift also has resulted in a large volume of technology related patents, licensing, and venture capital activity in categories including computers, medical equipment, navigational solutions, software, and military applications. Items and goods produced include: machinery, medical and navigational instruments, chemicals, metals, rubber products and clothing, computers, software, missiles and missile guidance systems, ships, shoes and boots, and textiles. The Route 128 corridor and Greater Boston area continue to be a major center for venture capital investment and technology remains an important sector providing up to 20 percent of all wages in the area. Medical and Life Sciences are similarly important contributors to the area with hundreds of biotech and drug-developing companies capitalizing on the contributions of Harvard, MIT, and other nearby universities and research hospitals. Manufacturing adapted to this economic shift and continues to produce computers, electronic components such as microchips, communication devices and systems devices including military solutions, and automation products.
---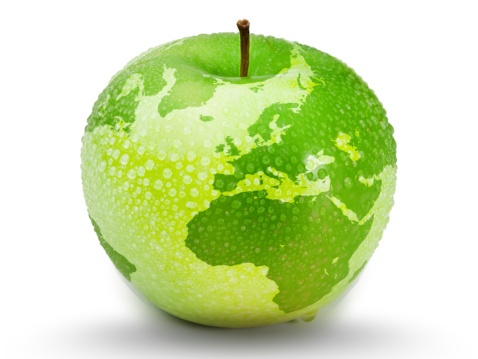 Benefits
Production
Customer Experience
Product Leadership
Strategic Roadmaps
Robust Specifications
Development Strategy
Solution Alliances
Competitive Advantage
Lifecycle Management
Optimized Inventory
Profitable Transitions
Marketing
Value Proposition
Customer Experience
Competitive Advantage
Market Alliances
Channel Strategy
Account Planning
Lifecycle Marketing
Psychological Pricing
Sales Acceleration
Funnel Strategy
Management
Strategic Planning
Business Cadence
Category Lifecycles
Delighted Customers
Optimized Functions
Synergistic Teams
Strategic Alliances
Synergistic Metrics
Systemic Execution
Reduced Risk
Achievements

Hewlett Packard
HP's optical storage business unit desired to improve its performance by getting closer to customers to enable tailoring of solutions that matched regional customer experience expectations and improve profitability. Utilizing regional market and total customer experience analyses, HP's business unit designed and transitioned its business unit model from a centralized global model to a global technology hub and 3 solution strategy/solution delivery-focused regional business units (Americas, APAC and EMEA). During this transformation, clear cross-functional roles, responsibilities, processes, information flows, and metrics were well defined and implemented. The end results were better regionalized products and processes optimized to deliver and did deliver superior performance in each region.
---

Hewlett Packard
At the time, the consumer optical storage was an emerging hyper-competitive market. Utilizing a total customer experience execution model addressing the consumer's lifecycle from awareness and purchase to repurchase or upgrade, HP brought their CD optical storage product line to a worldwide dominant market position (50%+ market share against significant competitors) through designing and implementing comprehensive demand generation strategies and tactics, solution strategies, and solution delivery processes that delivered explosive growth (>100% CAGR 3 years running) to exceed commitments for revenue and profit worldwide.
---

Seagate Technology
Seagate had the goal of developing their external and network attached storage business unit. Utilizing the market analysis, competitive analysis, and solution strategy and delivery processes, Seagate redefined their solution strategy and solution delivery processes to deliver new versions of Seagate's FreeAgent flagship family, price-sensitive Seagate Expansion products families, expanded the product line to include Seagate's first ever digital video product, and introduced a new SMB-focused BlackArmor network-attached storage and direct-attached storage solutions portfolio, including 24+ month roadmaps for each solution portfolio.
---

Seagate Technology
At the time, Seagate wanted to improve their SMB component storage business, focusing on improved ease-of-doing business experience and improving profitability. Utilizing market analysis to address the VAR channel customer purchase process, they enhanced the go-to-market planning process to deliver systemic marketing efforts and increased execution predictability to increase revenue and market share. Concurrently, using solution delivery analysis, Seagate improved their product transitions process to reduce returns, speed migration to more profitable new products, and gracefully manage channel product migrations for improved channel satisfaction.
---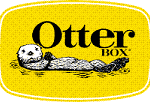 OtterBox
As competition expanded in the mobile protection market space, OtterBox realized the need to improve their account planning and account management processes. Utilizing the market analysis process and analyzing channel/account management feedback, OtterBox redefined their account management process to better align with channel partners and enhance synergistic planning, streamline execution and increase revenue. This resulted in realigning shared and internal planning calendars, revamping the planning process to be inclusive of channel partners, improve collaborative launch processes, and determine marketing programs that capitalized on seasonality and product launch timing to increase revenue and market share.
---
More detailed achievements, references and testimonials are confidentially available to clients upon request.
---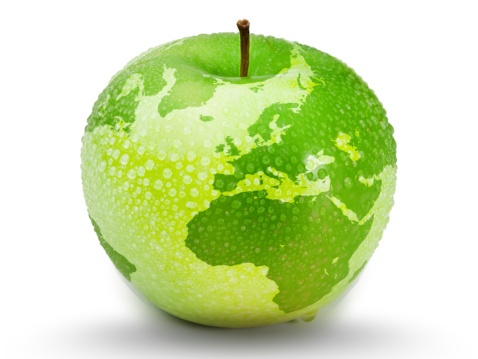 Client Telephone Conference (CTC)
If you have any questions or if you would like to arrange a Client Telephone Conference (CTC) to discuss this particular Unique Consulting Service Proposition (UCSP) in more detail, please CLICK HERE.