Product Development
The Appleton Greene Corporate Training Program (CTP) for Product Development is provided by Mr. Outler MA BA Certified Learning Provider (CLP). Program Specifications: Monthly cost USD$2,500.00; Monthly Workshops 6 hours; Monthly Support 4 hours; Program Duration 48 months; Program orders will be subject to ongoing availability. Please scroll down for further information.
Personal Profile
Mr Outler is a Certified Learning Provider (CLP) at Appleton Greene and he has experience in information technology; production and globalization. He has achieved a Masters of Art in Computer Resources and Information Management and a Bachelor of Arts in Management. He has industry experience within the following sectors: Technology; Manufacturing; Consumer Goods; Banking & Financial Services and Government. He has had commercial experience within the following countries: United States of America, or more specifically within the following cities: Orlando FL; New York NY; Boston MA; Miami FL and Tampa FL. His personal achievements include: established product life cycle processes; facilitated KPI performance metrics; established stakeholder development review process and contributor to re-engineer customer onboarding. His service skills incorporate: program management; project management; product development; client relationship and team building.
To request further information about Mr. Outler through Appleton Greene, please Click Here.
---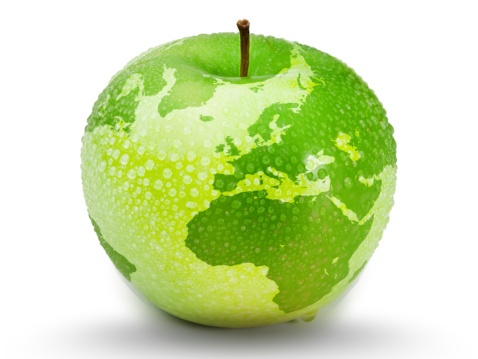 (CLP) Programs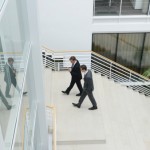 Appleton Greene corporate training programs are all process-driven. They are used as vehicles to implement tangible business processes within clients' organizations, together with training, support and facilitation during the use of these processes. Corporate training programs are therefore implemented over a sustainable period of time, that is to say, between 1 year (incorporating 12 monthly workshops), and 4 years (incorporating 48 monthly workshops). Your program information guide will specify how long each program takes to complete. Each monthly workshop takes 6 hours to implement and can be undertaken either on the client's premises, an Appleton Greene serviced office, or online via the internet. This enables clients to implement each part of their business process, before moving onto the next stage of the program and enables employees to plan their study time around their current work commitments. The result is far greater program benefit, over a more sustainable period of time and a significantly improved return on investment.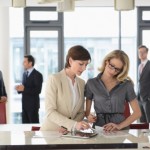 Appleton Greene uses standard and bespoke corporate training programs as vessels to transfer business process improvement knowledge into the heart of our clients' organizations. Each individual program focuses upon the implementation of a specific business process, which enables clients to easily quantify their return on investment. There are hundreds of established Appleton Greene corporate training products now available to clients within customer services, e-business, finance, globalization, human resources, information technology, legal, management, marketing and production. It does not matter whether a client's employees are located within one office, or an unlimited number of international offices, we can still bring them together to learn and implement specific business processes collectively. Our approach to global localization enables us to provide clients with a truly international service with that all important personal touch. Appleton Greene corporate training programs can be provided virtually or locally and they are all unique in that they individually focus upon a specific business function. All (CLP) programs are implemented over a sustainable period of time, usually between 1-4 years, incorporating 12-48 monthly workshops and professional support is consistently provided during this time by qualified learning providers and where appropriate, by Accredited Consultants.
---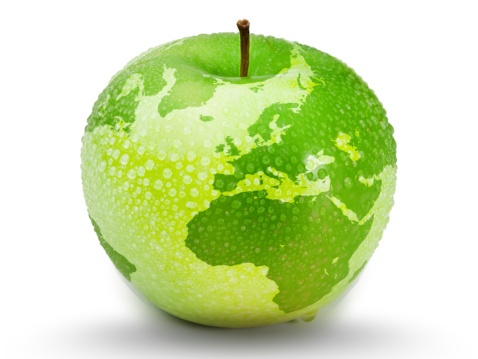 Executive Summary
Product Development- History
These days there are many training programs being developed / delivered year in and year out. My personal experience is that many of them are still too generic. Many fall short of meeting the key objectives of the organization. This not to say that are not robust programs out there – but experience has shown that most just missed the mark. The question really is what are the necessary elements that make up an effective corporate training program? In my opinion what tops the list relevance. Cater a generic program to the specific needs of the Organization in question. Is there a need to make cultural changes? Is there a need to prime an organization to receive new processes? Is there the need for the organization to adopt a new development process or re-engineer an existing? Whatever the situation, a solid corporate training program that goes beyond just the imparting of information – but adjust to and / or revolves around the organizational current position and ultimate goals would be the most "effective" training program.
As my focus is on product development related activities that can be applied to a software or hardware organization. History has shown that many organizations have been very effective is developing and delivery products and services. Obviously it is also true that many have suffered when they ignore the basic steps that have been proven to be successful. I can think of a global organization that had near to 2 decades of success in delivering a data protection product – holding a market leadership in the Gartner magic quadrant for years. About 4 – 5 years ago, management embarked on the development of a new release. In doing so did not adhere to the well paved paths trekked, did not subscribe to the usual checks and balances and the end result was disastrous. Today every single person making up the executive and senior management team is no longer with that company. Since then there has been some margin of recovery – but it has taken years and the bad taste lingers. History tells us, that a well define process that is adhered to, taken serious by all in the value chain will make a difference in the quality of the end product. Now this obviously does not imply that organizations should never look to refine, modify, stream line and make as efficient as possible their process. But it reminds us that may of the historical check points that define quality or robustness should not be ignored – but understand thoroughly. These check points – whatever they maybe are critical stops along the path to an output that meets the designed objective. Once an organization is done this, doing this the "mark" should not be easily missed. My experience tells me that those critical checkpoints are ones that do not exist outside of the process….are intertwined within the process. History tells me that when an organization is able to do this….they operate at a higher level of efficiency and are very effective in meeting quality objectives sought.
---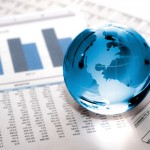 Product Development– Current Position
A personal analysis of the current position. When I scan the web I see many organizations offering "product development" training programs. I know that the "Agile" Development process is being adopted by more and more organizations. Both hardware and software organizations I have been affiliated with are now using SCRUM project process – Agile – with the intent of shorten the development process and fostering more communications. Certainly a departure from a more traditional or waterfall development methodology. Although not a Scum master or person trained in Agile – it certainly has impacted many organizations have adopted this process. AS one can expect – with every process there are pitfalls, new challenges to understand / overcome and then a deeper understanding of what are the core drivers to make that particular process effective and work for the organization.
I am not in the position to criticize the more well-known and used development processes that have surfaced in the last decade. Because an organization will need to make up its own 'mind' as to what they want to evaluate, train a team on, and implement as their primary development process. Either way. A thorough understanding of several organizational elements must be taken into consideration. The following are just a few. One, what is the organizations maturity level as a development organization. In other words how long has the organization been in the business? What is the experience of the leadership team in developing and delivering products? Second, what is the current process being used? Waterfall? Traditional? Rapid development? Iterative? Third, what is the culture of the organization? Is it closed? Open? Collaborative? What is the average age of the development team? Fourth, before looking at adopting a new development process – has there been a current SWOT analysis done? This the organization highly distributed – covering multiple continents and time zones and cultures? These are just a few basic questions that need to be answered / understood before any new process should be evaluated and adopted – as those answers will help determine what is the best process to consider for the organization in question.
My position is that an organization needs to understand where it currently stands before it can take any steps to move forward with a process change. Better yet, an organization needs to understand what really is the objective for evaluating and potentially implementing a new product development process? Is it to keep up with the advancements in technology? Is it to improve efficiencies? Increase productivity? Is it to improve its competitive position? Or is it to reduce time to market in the delivery of products? Whatever are the reason an adoption of a new process should not be taken lightly. Whatever the drivers are – question that does need to be understood is whether the team is willing and have bought into the reasons for evaluating, implementing and more importantly convinced that the change is actually necessary! Experience has taught me that is the entire development organization has not bought in and is convinced that the new process will make them a better team! Therefore before there is even a decision to evaluate even the first process on the list – the team needs to be educated on the benefits to the team as a whole and even as individual contributors.
---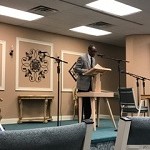 Product Development– Future Outlook
What is the Future outlook? I could describe it in two words…."Growth and Opportunity"! I say optimistically growth in that there are so many small start-up companies appearing on the scene essentially every day! Think this speaks to the opportunity to provide these organizations guidance and insights into the challenges of developing applications for a global market. There are very many variables that need to be accounted for, understood and managed. Again, the future looks bright for individuals possessing my skill sets and having my experience.
That does not necessarily mean that is will be easy to align / partner with the right organizations. That will take a little luck, perseverance, and networking in order to find the right organizations to partner – of course my reasoning for partnering anticipating this to be Appleton Greene. The Market opportunity seems to be growing in Central Florida. I have seen several IT organizations relocate / open new corporate offices in my own back yard. The name just a couple; Deloitte Consulting less than a year ago and Verizon less than 2 years ago. There are club type organizations cropping up that cater innovators (or aspiring) in the Orlando area. One such organization is called the IT Innovators Club. Their mission per the web site is "The mission of the IT Innovators Club is to foster innovation within IT. We foster discussion between forward-looking IT professionals in order to ignite fresh thinking and the sharing of ideas." The advent of such organizations is just one indicator that there is a growing interest in being not only innovative but in the sharing of insights, best practices, management perspectives so that organizations can be as effective as they can be when developing new products and services. Once again I think the future is bright.
The growing number of IT organizations coming to Central Florida and those emerging organizations from Central Florida is an indication that this area is growing its IT footprint and Florida has greater appeal and draw to technology companies looking to relocate offices or expand operations. Think it is fair to say that Florida will never compare to what Silicon Valley is today, however it seems to be making its own mark – establishing its own legacy, its own future and trending in the right directions. As such I can only imagine that the IT growth footprint may create a higher demand for people with the right skill sets and experience – especially those with product development and management experience to assist these organizations. Therefore, it is my belief that I am nicely positioned to partner and guide many of these organizations.
So the net of all of this is; the future looks promising and this is driven by growth in the Central Florida IT footprint, it will be driven by the fact that many organizations are product development driven (primarily software) and that these organizations will be searching for people with the right skillsets to objectively guide them through the product development processes. Especially if they are looking for different perspectives to deal with unique challenges in bringing their products to market.
---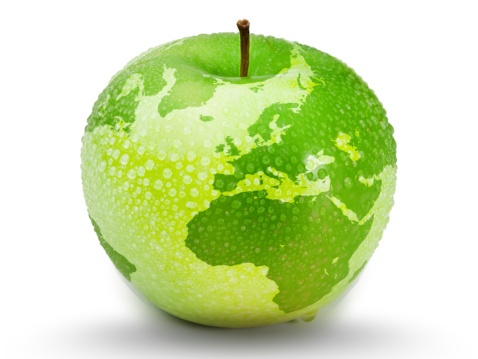 Curriculum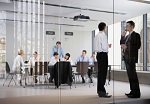 Product Development- Part 1- Year 1
Part 1 Month 1 Product Research
Part 1 Month 2 Concept Planning
Part 1 Month 3 Product Definition
Part 1 Month 4 Project Planning
Part 1 Month 5 Product Development
Part 1 Month 6 Quality Assurance
Part 1 Month 7 Product Support
Part 1 Month 8 Market Routes
Part 1 Month 9 Product Launch
Part 1 Month 10 Sales Management
Part 1 Month 11 Product Life
Part 1 Month 12 Portfolio Management
---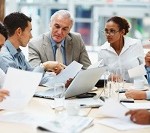 Product Development- Part 2- Year 2
Part 2 Month 1 Module Management
Part 2 Month 2 Instructional Design
Part 2 Month 3 Content Development
Part 2 Month 4 Content Curation
Part 2 Month 5 Graphic Design
Part 2 Month 6 Content Refresh
Part 2 Month 7 Delivery Support
Part 2 Month 8 Course Feedback
Part 2 Month 9 Delivery Method
Part 2 Month 10 Workshop Structure
Part 2 Month 11 Sales Design
Part 2 Month 12 Product Dashboard
---
Product Development- Part 3- Year 3
Part 3 Month 1 Program Communications
Part 3 Month 2 Program Materials
Part 3 Month 3 Select infrastructure
Part 3 Month 4 Prepare Trainers
Part 3 Month 5 Schedule Workshop
Part 3 Month 6 Module Process
Part 3 Month 7 Sales Tracking
Part 3 Month 8 Competitive Intelligence
Part 3 Month 9 Implement Training
Part 3 Month 10 Training Assessment
Part 3 Month 11 Assessments Process
Part 3 Month 12 Collect Feedback
---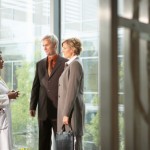 Product Development- Part 4- Year 4
Part 4 Month 1 Research Review
Part 4 Month 2 Concept Review
Part 4 Month 3 Product Review
Part 4 Month 4 Planning Review
Part 4 Month 5 Development Review
Part 4 Month 6 Quality Review
Part 4 Month 7 Support Review
Part 4 Month 8 Market Review
Part 4 Month 9 Launch Review
Part 4 Month 10 Sales Review
Part 4 Month 11 Lifecycle Review
Part 4 Month 12 Portfolio Review
---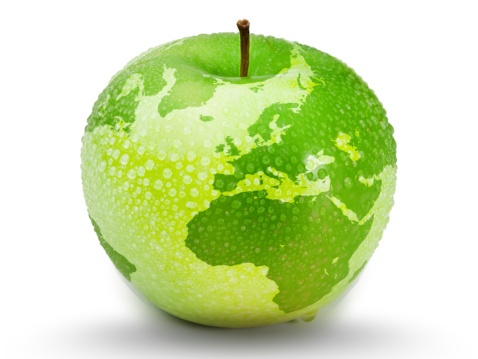 program Objectives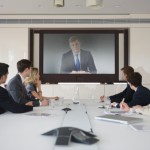 The following list represents the Key Program Objectives (KPO) for the Appleton Greene Product Development corporate training program.
Product Development– Year 1
Part 1 Month 1 Product Research
This is the beginning. Have to have a product idea or design formulated. During this phase it is important to understand whether there is a market for the product and if so, what the perceived marketing opportunities are. This perhaps is the most critical of the phases, since if you cannot validate the concept, you will be very difficult to move forward. The conceptual product planning will take into consideration what products already exist in the market – what are the top 5 competitors and how do they rank among each other. Then an understanding of whether this product will have disruptive implications in the market to competing products or whether it's a niche product or whether it's a product that adds new functionality to an existing product? The ultimate the question – "what problem is being solved" by this product? It is during this phase that market research will commence. The Goal of the research is to better understand the market or industry the product will compete in. The understanding gain will support subsequent steps to defining what would be needed to create a real opportunity in the market with the product in question, how to ultimately position the product against the key competitors and what strategy is the best to adopt. The Strategy adopted will be able exploit the weakness of the competition while highlighting the products strengths, and therefore creating a significant value proposition that customers see and are willing to pay for. Therefore this program will focus on data gathering (primary and secondary), working with research organizations, attending vendor / trades shows to see what the potential competitors are doing, how that are doing it and how customers are responding. The second element of this program is to understanding how to analyze the information obtained and use it formulate got to market strategies.
Part 1 Month 2 Concept Planning
Developing a Proof of concept is an important step in determining what users really want before a large number of resources – both people and money are dedicated to the program. Concept planning is that step in the process that provides a level of validation – perhaps with a limited number of 'select' customers or even one key customer that has a large stake in the product to be developed. Key elements of concept planning are rooted in the outcome of product research process. At this stage an organization would have collected all of the information and come up with a short list of the product features / functionality that are determined to be most marketable and demand by customers. That said, developing a simple of proof concept to confirm the concept is one of the best ways to increase the probability of success. Some organizations may work with one major manufacturer of the development product and use that relationship to develop the proof of concept that they will have exclusive rights to. This does not mean that the development organization could not modify some features and components to suit a more diverse client base. In either case proving a concept (an idea) is a key step in the process of developing a product or service that meets a demand – one that customers are willing to pay for. Again in the module the intent will be to understand how to synthesize the information gathered during the product research step. It will also focus on developing the "concept" of what the product will look and feel like – although all features will not be fully functional. In the case of a software product, there may be pseudo code (code narrative) written in place of functioning code.
Part 1 Month 3 Product Definition
The primary objective of this product definition stage would be to help clients come to grips with the need to use a process that has rigor, is flexible and keeps the organization in focus as to what they are attempting with the product or services they are looking to develop. There are many facets to the product definition process. Inherently there will be overlap with market positioning and competitive analysis of the similar products that will compete in the same market space and industry as the product in development. As one can imagine there are several approaches that could be taken during the product definition process that would make the product really competitive in its space and meet whatever the key market criteria needs to be. A first step in the process would be to identify the market in which to compete. This will involve fairly rigorous research into what the market is lacking – what gaps in functionality and features exist between the competing products and where new opportunity exist. This may facilitate the need to consult with some of the key analyst such as Gartner, IDC or Forrester. In many cases there may be research already conducted that is available free or at small cost. Consulting with these Analyst saves an organization substantial time and money and ensures that you are obtaining qualified and dependable information. The research should provide valuable insights into trends and how these trends may be in support of your product offering. The research will provide an understanding of where the opportunities may or may not exist. Will shed light on the best route to take to enter the market – perhaps by partnering or even acquiring a technology? The research can provide much insight into who the customer really – demographics, buying habits as in when they buy and how they buy. The research will provide a bird's eye view of the competing landscape – who is the competition, who are the rising stars and how have they differentiated themselves from the competition – their go to market strategy.
Part 1 Month 4 Project Planning
First there are thousands of books out there that talk to the project planning process. The intent here is not to regurgitate what can be found in any of those books. It is however to talk to the nuances of the planning process as there are many. One is that all plans are rarely executed to the way were originally drafted / signed off on. The longer the time to develop the product, greater the chances for change…perhaps many changes. Another nuance of project planning is that it is more guess work – especially in the initial stages – than most will care to admit. An estimate of effort, resources needed and time to hit various milestones is just that, an estimate. That in mind, the more important facet to the planning process is really the "tracking" process. Tracking and keeping good and consistent information of the tasks / activities / costs and how long it actually takes to complete. Another nuance is realizing that there needs to be a plan B…C or perhaps D. These may not be fully baked plans – although that may depend on the task / activity – nonetheless there should be something formulated that could be executed on if need be. Another nuance is that the plans need to be realistic. Yes, there are go to market windows that will be identified and yes there are alignment with Partners or of supporting technologies. But delivering the product before its ready for the public is far worse than being a few months late with a product that really hits the mark, has no major defects that can seriously impact a customer. The residual fallout of delivering an inferior product outweighs the accolades of launching on "time". That is a short list of the nuances to project planning – otherwise, there are many project planning process and tools.
Part 1 Month 5 Product Development
There are many elements or components that define a product development process. The type of product that is to be developed will be what defines the various elements that make up the process. But no matter what it is that is to be developed – there are several basic elements that must be understood / defined. The first and obvious is a product development plan. This plan will map out the key features and / or functionality of the product. In short it outlines what makes the product…the "product". How this product is different from similar products in its class. A second piece of collateral would be specifications. Again an obvious piece of collateral. In the case of a hardware product, every sheet of metal, every nut and bolt will need to be specified in detail. Additionally there will be the need to produce manufacturing specifications that support a fact that there will be a manufacturing process / plan for a massed produced product. In the case of a software product, the specifications will normally include what is called "pseudo code". This is the "code" that drives the functionality of the software – although in many cases written in a narrative for the purposes of including this is a spec. Lastly, a working – functional model of the product will be produced. In the case of hardware it is may be a watered down version of the final product version. Doing so provides designers and engineers the opportunity to touch and test the product to see how it performs, identify areas that do not meet the performance or even physical criteria established. In the case of software, there is also a validation process to ensure it meets the criteria defined for the product. Again, whether it's a hardware or software product, there are some basic elements that define and drive the product development process.
Part 1 Month 6 Quality Assurance
As implied Quality Assurance is that part of the process that ensures that the product under development will meet a level quality that is acceptable to the user and which will enable the product to be competitive with other products that compete in its market space. How does quality assurance work? Who determines if a product meets certain quality standards? How does a customer validate that your 'product' meets certain quality standards? As a rule quality assurance is a test driven process, that is driven by metrics and standards defined by the governing body for an industry in question. In the Information Technology industry it could be E.E.E. (Electrical and Electronic Engineers Standards association) – it defines many of the standards for electrical engineering and design, and software development. The standards, become the baseline in which test criteria may be developed from. Otherwise, Quality assurance is that process to ensure that the primary functionality and use of the product meets a defined level of robustness and reliability. More stringent the quality test process and standards test against, higher quality of a product will result. Some organizations will develop use- case test matrices. These go beyond standards established by a standards governing body, but these test are developed with the intent to understand how users will use the product in their own environment. So it may be workload driven – that is testing against a common load or set of circumstances in which a customer will encounter while using the product. In short this part of the process is essential in ensuring that the product is competitive, reliable and subscribes to a level of quality that the customer is willing to pay for.
Part 1 Month 7 Product Support
Support – whether it technical support or shipping support in filling out an online transaction – an organization needs to be prepared to handle responses from customer who have purchased their product or service. How robust the support process and infrastructure needs to be will depend on many factors. As an example if may be driven what is considered to be standard or what is necessary in an industry. This may be related to call time. How long should a first line rep work with a customer before passing it on to a more experience rep? What is the hand-off criteria, how is information about the customer captured? What is captured about the customer? What customer relationship management software (CRM) would be used and then why? Objectives of this workshop will be to understand and then identify what is the best way to support customers – how large of a support staff may be needed? What are the minimum skills set (and experience) needed for each person employed. Will need to look at various metrics common to that industry and use those to define and implement a process and policies that align with those metrics. When all said and done an organization is not ignorant to the need to have a 'support' process in place – especially as we rely on organizations today for the support they provide…..for products and services we used today. Additionally there will be a focus on developing a feedback loop so that customers can provide feedback to their experience in using the product or service. This could be as simple as filling out an online survey or having a rep contact a customer directly. The pros and cons of each possible feedback loop would need to be explored to determine which makes the best since for the organization in question and what is feasible or makes the best sense for the maturity level of organization and its product.
Part 1 Month 8 Market Routes
The primary objective for this program (aka Route to Market or RTM) will be to put focus on the need to understand what is the best path or route for an organization use in the selling and distribution of its product or service. This understanding and subsequent process is a component of the Go-To-Market Sales Strategy. The idea that a customer can obtain a product or service via a path that he prefers is not a new concept. Today, when I purchase a product online from an Amazon for example it is clearly defined that it will be delivered by one of the common couriers – a FedEx or UPS or the US postal service in the USA. Many organizations may lose sight of the importance of having a "delivery" strategy in place that takes into consideration the customer and their preferred way to buy the product. This implies that each route must be clearly defined, have its own marketing strategy, a targeted market campaign and a clearly defined management structure, ownership across the multiple nodes in the process. Additionally in order to operate in an expansive way and hit as many potential customers as possible organizations will develop a "channel partner" program. In short a channel partner is one that is an extension of an organizations sales force. But by the very nature of the existence of a channel partners, a route to the customer is defined. In order to have an effective channel partner program, there needs to be very strong consideration to the "development" of the channel partner so that he is an effective extension of the sales organization. Some of the things need to be accounted for / planned for are product discounts, product training, and access to development team, partner support staff, an internal partner champion and campaign materials to name a few. Again, routes chosen by the organization are a key to ensuring they are connecting with as a many customers as possible.
Part 1 Month 9 Product Launch
Now it's time to make some noise! This part of the program will look at product launch from a strategic perspective. As one can surmise there is much involved in making certain that the community that will be monitoring and even reporting on the organization will be interested in how effective and impactful the launch activities will be. For the record the community is made up of all interested people / organizations; the Analyst, Competitors, Partners and Stakeholders. As stated understanding the strategic importance of the launch activities will be considered. These considerations will be the time of year. Depending on the product / service the time of year could either augment the launch activities or it could damper the desired impact. If the product supports other products – then aligning ones activities with that organization's activities may provide the leverage needed to make a difference. As example of the product supports a new feature of a Microsoft (MS) product and MS is planning to launch its new product in September, then launching at about that time would make sense as they organization will be able to benefit from the MS launch and associated press. The capture all of the particulars, a Launch plan would need to be developed. The key benefit to having a plan it will address all of the key questions needing to be answered. What marketing collateral needs to be developed, if at a particular venue – where should that be? If thinking of a guest speaker – who should that be? Why that person? Is he / she an innovative leader in that market? The program will explore the many possibilities the pros and cons, in determining the best plan to execute against.
Part 1 Month 10 Sales Management
If there are no sales, there are no customers and no matter good the product or service is – an organization will not survive and the doors will close. That is as obvious as it gets. Then what would be the objective of this program – Sales Management. In short it's to ensure that the obvious continues to happen, that there is a motivated sales organization, there are good incentives to sale, that a sales person is very clear about pay, margins, selling / buying programs and that he / she has back end support and he is up to speed on the latest and greatest sells information (strategy, products, sales plays, etc). Sales management would be that "structured process" and organizational body of management people that ensure the fore mentioned activities, policies and structure are in place. A key element of the program would be to see the value of implementing / using a sales tracking process / program that streamlines the process of tracking sales people's progress – that deals being worked, what's in the pipeline, how far along is it, are the deals committed, are there POs in place, etc. There are a couple of well-known tracking / management systems available to support sales management – one system is called Salesforce (SFDC). SFDC when used consistently by a sales team can provide invaluable insights into the day to day, year to year activities on deals – what's won, what's loss, why a team wins and with what products as well as why some deals are loss and with what products. Again, when rigor is applied it can serve a sales organization well. The objective of the program would be to look at the sales management umbrella. To understand why there needs to be structure, incentives and the value that a strong leadership management team can do for a sales organization.
Part 1 Month 11 Product Life
The product life or commonly known as the product life cycle or PLC. It is important to understand that every product has a life cycle. The key stages are product introduction, adoption or growth, maturity and then decline. The more a company is in tuned to this fact, the better the position it will be in to formulate a strategy to manage the cycle. An intent of such management would be to understand what stage a product maybe in at any given time during its life. This analysis is essential but not as easy as one may think. Although an organization will be setting sales goals and monitoring performance, there will be some reliance on outside organizations to provide a bird's eye view of the product's real impact on the market in terms of market share and its ranking relative to competing products and competing organizations. Certainly several metrics or key performance indicators (KPIs) will be looked at and understood. The one key Performance indicator (KPI) is sales. The logical questions to consider and understand are: is there is still interest in the product? Are sales going up – as in growth? Or are sales starting to level off as reached maturity or starting to decline – perhaps with a loss of some market share? Ancillary questions may be – how long has the current version of the product been in the market place? What is an average sales cycle for the product? If new features are in the process of being introduced – what is the expected delivery target for these to be available? As can be ascertained, the readout from the KPI analysis will be provided much insight for the sales and product management organizations. Thus providing the kinds of insight to formulate the appropriate strategy.
Part 1 Month 12 Portfolio Management
The objective of this workshop / stage is too recognize that there will be a need consistently look at the portfolio of products and evaluate and measure each on its merits as it relates to its contribution to the profitability of the business. In doing so, various metrics will be used. One would be to understand the "performance" of products. How is it doing against competitor products? Is my product standing / holding its own? Or is it losing more than winning deals when going head to head with the competition. What position is it ranked in the Market place? First or fourth? If the position is one of leadership – what are the contributing factors? If it's in a lagging position – is this due to less than relevant features? Or perhaps it's a quality issue? What are the number of support cases against the product? How many of the top issues are considered showstopper issues for the customer? If the product is considered "mission" critical – are there a large number of customers complaining about the quality? Are resellers refusing to sell the product until the major issues have been addresses? Depending on the answers to the preceding questions. All activities in support of both developing the product and selling it would be assessed. As such, on follow questions will have to be asked and then looked at very closely and decided on. As an example – Is it time to revisit the current marketing and sales strategies? Are there metrics in place to measure ROI of the strategies? If there are quality issues, need to understand what is at root cause? Was there an introduction of a new technology? Was there not sufficient enough time dedicated to testing the product. Perhaps to a short time to market window – the tests cycles were shorten or certain test cases were not run? Once again, depending on the overall performance of the product an assessment / evaluation exercise will be conducted and that output will drive multiple decision paths.
---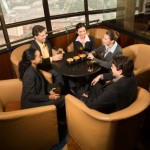 Product Development– Year 2
Part 2 Month 1 Module Management
It occurs to me that the process of managing the module is an ongoing process of assessing the content and it relevance in meeting the key objectives. It's an ongoing process of managing changes and even the direction the content of the direction the module may need to address. In addition to that there will be a rationalizing of the learning objective aka the curriculum and even supporting products and resources that maybe needed or even developed. It's a recognition that the learning process at times needs to be fluid in that it needs to accommodate as needed the different audience that will utilize the training product and / or process. Case in point, if an organization has a relatively mature process with development teams and managers who have experience then the module may need to be modified to adjust to the level of reliance on a module that is needed for that organization. The other facet of module management is the delivery component. A key element is the process for delivering a module. Technology today certainly makes the process easier in that I could use the webinars model. The model is tested and has proven to be an effective way to engage with clients in a virtual environment that is understood, now standard and in a way that many find appealing. The other method that would be employed is using a mechanism like WebEx. The advantage of WebEx or a webinar in that the WebEx mechanism facilitates an easier way to communicate in real time. It provides the flexibility of changing the presenter of information in seconds and it helps build rapport better than the Webinar process. Again, a few considerations for managing a module.
Part 2 Month Instructional Design
Instructional design is at the core of the module development process. This is a comprehensive process that includes a needs assessment, (which essentially is a reconnecting to key objective of the module and to be certain those objectives are constantly insight as I go from one element of the instruction to the next element of the instruction). Also there is a delivery component that needs to be understood and then designed that to meet the "delivery" expectations of those who want to embrace and use the instruction. If that delivery process is challenging and / or difficult to assimilate or use – then regardless of the content – the instruction will not be well received. Will there may be some collaboration between recipients and stakeholders – would say yes. Additionally there is a consideration to the technology that will / may be used – Webinar vs a WebEx versus an in person delivery method. Another element of the instructional design is the length of Instruction. The question that needs to be understood and reconciled is the actual length of the instruction. What is the right length? What's too short? What's too long?…what is that sweet spot. The answer – it just depends on the subject matter, the audience and the delivery method. Neither element can be taken in isolation, but will need to be reconciled with a decision that satisfies that common denominator. The last area for consideration in the Instructional Design process is that it is also provides a link between strategic planning activities / process and the relationship that is being established with clients (commonly called customer relationship management (CRM).
Part 2 Month 3 Content Development
Content development process involves the creation of the actual learning programs from design to a deliverable product. It becomes very obvious that each module will be made up of content and as such the content development approach / process for each module may differ some. As an example some content may focus more on the leveraging of best practices borrowed from various industries and experts in many fields. Other content will focus solely on managing the sales process; understanding what are the most effective way(s) to sell – which includes the route that potential customers will use in to obtain a product. Whatever the module subject, there will be a "content" framework developed that maps out the flow of the information, key teaching points and other deliverables that support or augment the content in development and to be delivered. The content development process will also be both iterative and collaborative. Iterative in that there will a develop, submit for review by clients and stakeholders, solicit feedback, modify and resubmit for review….before a final module is declared complete and finished. Collaborative in that once a module has been submitted – relying on feedback from clients and stakeholders is an element to the process. Matter of fact it's a critical element to the process. By providing a mechanism for feedback – it helps ensure that the objectives for the modules are being met, that there a sense of 'high' quality of what is being developed and that a module is in fact useable by a client once in hand.
Part 2 Month 4 Content Curation
Content Curating is so very necessary of a process. Therefore curating is the process of sorting through available sources of materials that are available / found that help to support the objectives being developed. As in any research project – the researcher will find a mountain of material that talks to and supports the theme and objectives outlined in the content framework. Ultimately the content developer will need to sift through, and use what source material seem to support the objectives the best. The content curation process will also be both iterative and collaborative. Iterative in that there a consistent approach to bringing in content, re-evaluating how it supports the key objects or not for that matter. Once a module is submitted for review by clients and stakeholders, feedback is solicited and provided. An element of reviewing the feedback will be in many respects a revisit of the information resources that did not make a final cut in the previous submittal. Therefore a resubmittal may include information that was already looked at. That revisiting of the resources post feedback is key element of the iterative and curation process – before a final module is declared complete and finished. Collaborative in that a client or stakeholder may actually point to other sources of information that is relevant in meeting the objective for the module. By being open to receiving other source materials that were not originally on the table helps ensure that the objectives for the modules are being met, that there a sense of 'high' quality of what is being developed and that a module is in fact useable by a client once in hand.
Part 2 Month 5 Graphic Design
Graphic design as a process looks at the content developed and facilitates the opportunity to see how visuals can be used to enhance the presentation and the information developed. With that in mind selection of the right or best visuals is a serious task. Since that is the case. Using visuals or pictures for the sake of using them serves no purpose at all. The visuals used must support the narrative – therefore there will be more focus on the use of graphs and charts as they are generally perceived a more professional way to tell the story and drive home the points. Again the selective use of visuals will enhance the learning process. The graphic design and development process, as with the content development, content curation and instructional design will be both iterative and collaborative. Iterative in that there will be an opportunity to submit the module including graphics for review by clients and stakeholders and a solicitation of feedback. As warranted graphics will be modified and resubmitted as part of the module for review process – before final graphic selections are made and the module is declared complete and finished. Collaborative in that a client or stakeholder may actually point to other sources of visuals that are relevant in meeting the objective for the module. By being open to receiving other source materials for the graphics that we not originally on the table helps ensure that the objectives for the modules are being met, that there a sense of 'high' quality of what is being developed and that a module is in fact useable by a client once in hand.
Part 2 Month 6 Content Refresh
The Content refresh process establishes the ongoing review of the modules within the learning portfolio. The process helps ensure that the content elements of each module are the most relevant – therefore updated as deemed necessary. The approach to this process would have to be somewhat surgical. Meaning that I would not approach a "refresh" with broad strokes – as that would not be very effective. Also I would not refresh a module just because it's been a year or so since a module was developed / used. There would a methodical – yes surgical way in performing a refresh after revisiting the content of a module. This revisiting process would be driven by many factors. One factor is that new information or processes is trending and its use could offer significant benefit and an implementation could change the direction that is the best thing for a module. It could be driven by my own empirical research. Or it could be driven by secondary research uncovered. Or it could be driven by input from a stakeholder or client. In either case, an entire module could be put on the table for a refresh or just specific elements of one could be. The refresh process does have elements of collaboration in that a client or stakeholder may actually be involved in making recommendations for a refresh of a particular module or just to elements of one. A client or stakeholder could point to other sources of information that they see to be relevant. A stakeholder could make suggestions to revisit a module to be refreshed based on an invested interest. Once again, whatever the drivers, a surgical approach for content refresh would be used.
Part 2 Month 7 Delivery Support
Delivery Support relates to that infrastructure behind the scenes that supports the overall program (creation of the module content, communications technology use, and the workshop structure), the workshop itself (hosting of the content, delivery of content via technologies, and presentation tools used), the delivery (how the module is delivered – technology and tools used – the process, as well as the fulfilment of pertinent materials (power point presentations, supporting materials, the workshop assessment collection of information) and the assessment distribution (what mechanism is used to get the assessment into the hands of reviewers – stakeholders and clients). Additionally there are some marketing related activities to attract potential clients that will fall under the umbrella of delivery support. When looking at it holistically – delivery support is that behind the scenes set of process and infrastructure that enables everything to work as desired – which is the delivery of a repeatable, quality, consistent and meaningful workshop program. The key players in this process will be support staff assigned by AGC. That staff are key integral part of the overall program and structure that facilitates the communications at the outset and as warranted through the work shop development and implementation stages. The primary key player of course is myself. My primary role will be to assist in the orchestration and the coordination of the many resources that will be made available from AGC and then whatever resources (technologies needed and work shop materials needed) to develop and facilitate a workshop I will have at my disposal, with the objective of making the workshop to run as efficient as possible so that it is as effective as possible.
Part 2 Month 8 Course Feedback
Course feedback is an end to end evaluation process to ensure the quality of the program. In this case it's a process of circulating assessment information regarding both the method of delivering the modules and the content of each module to key stakeholders and even clients so that they can be updated as warranted. This feedback process will facilitate a continuous improvement methodology. An important component of the process will be to manage the collection process – ergo the participant's feedback information and the evaluation data collected. As alluded to the course feedback process can be both iterative and collaborative. Iterative in that there a consistent approach to re-evaluating module content, re-evaluating how each module supports the key objects or has strayed from the objectives and then updating a module as warranted. Once a module is submitted for review to clients and stakeholders, feedback will be solicited with the understanding that feedback needs to be received within an agreed time line. The assessment information developed will focus on the content (instructional flow, graphics, etc.) the delivery process (how received, technology, etc.) and the instruction design. This process will be collaborative in that I will be relying on honest feedback from the stakeholders and clients – as their involvement is important in creating a course that meets their objectives and needs. This process will be employed after the course work has completed a first phase of its development – prior to being submitted as a final product. Then the review process will commence again after the coursework has been officially released and used for training.
Part 2 Month 9 Delivery Method
Delivery Method is the process used to evaluate the method(s) for delivery of the module. All too often there is so much focus on the content and its development that how the content will be delivered and more importantly how the recipient receives it – gets minimal attention. Delivery method has to be designed that meet the delivery "expectations" of those who will acquire and use the module instruction. If the delivery process is challenging and / or too difficult to assimilate or use – then regardless of the content – the instruction will not be well received. To make a proper evaluation of the delivery method, will make an analysis of the various delivery methods that are deemed to be to most effective to use. Looking at this from the technology standpoint – there are multiple technologies under consideration that do foster an effective learning environment (even virtual). The two common delivery methods are Webinars (this replaces an in person seminar. It's an effective way to increase the reach to many participants via this process). The other technology under consideration is the WebEx (similar to a webinar but provides a more real-time, personal to person interactive experience). Otherwise a third option not utilizing technology as the mechanism of interface is to do an in person training and in doing so, take of advantage of multiple technologies to facilitate the training. Another key element of the delivery method design process is determining the length of each module. Which begs the answering of several questions – What is the right length of a workshop? What's too short? What's too long? The delivery method and the workshop / module subject may be the determining factor.
Part 2 Month 10 Workshop Structure
Workshop structure The focus is on how the overall work shop is structured (delivery flow, content elements, exams, case studies, etc. ) so that a learner is both able to grasp the needed content and has the ability to put into use right away what he / she is has been taught. The key element of the delivery method design process is determining the length of each module. Which begs the answering of several questions – What is the right length of a workshop? What's too short? What's too long? Finding that right middle ground is always a challenge and in some respects will rely on feedback from stakeholders / clients to adjust the length as needed. However, ultimately the delivery method and the workshop's / module's subject matter may be the key determining factor. The element of the structure will be to evaluate what percentage of a module will be written word instruction – lead by a moderator. What percentage is made of up visuals and graphics to help drive home points? What percentage could be framed as a "case study" review? What percentage is an exam? An exam may not be a typical multiple choice question based exam – but may be just a couple of questions or even be an essay. Last, what percentage will be Question and Answer at the end or integrated within the content? A final element under consideration will be to determine if there will be an offline component (maybe a take home study piece, preparation activity before the workshop begins or an exam at the end of the workshop). The Incorporating of those elements will allow the trainee to experience many facets of the training and delivery process.
Part 2 Month 11 Sales Design
A key by-product of the product development process is the designing of the sales process. IT is near inherent that the when putting a product through the development process, there is consideration to how that product will be sold on the open market. The sales approach designed / used will be driven my multiple factors – the type of product, the market in which it competes, what other companies are doing who sell a similar product, and whether it will be sold to a global market or just to the local country to which the organization is established? When considering the product – if it's packaged product that can be sold off the shelf at a retail store such a Best Buy. The sale design for an off the shelf product takes a fairly predefined marketing path. There will be negotiating discussions with Best Buy for shelf space, there will be on line advertising, there will be links to the Best Buy web page, there may be "print ads" or TV commercials. In addition that that predefine sales design, there may be a 'push' selling process or design by utilizing a sales organization. Part of the sales design would the process for training a sales staff. What does that training look like? What tools need to be developed? If there are competitors – what does a competitor sales play look like? There will be a need to design a sales plan – what does that look like? What are the margins, what are the incentives to sell? How does a rep get paid? Again "a sales design" will address all of those questions and more.
Part 2 Month 12 Product Dashboard
The intent of a dashboard is to provide someone – namely management a birds eye view / product development activities. This may include a description of the major current development activity – the number of days in it, next milestone target with date to start, a current count of the most critical issues aka defects, and any other information that is deemed noteworthy to mention and track. The importance of these kinds of information almost goes without saying – as many organizations can see the value. As an example knowing the next milestone target helps understand how far long the project is, and whether or not key milestones are being hit. IF the current activity is running behind schedule – unless there is a major effort to make up ground, it will surely impact the subsequent milestones. If gone unchecked – will cause a cascading effect and cause a later than targeted completion. Again a dashboard will help in identifying issues or potential issues relatively early. The challenges however in the dashboard are many. First, who owns the data that populates the board? Will it be a project manager? A program manager? What are the checks and balances to ensure that the data entered is as accurate as possible? How often will updates be made? Once a week? Daily? Are the updates the subjective entry of a developer delivery to one of a task? IF so, the risk of course is a person may input very positive information about his task so that he looks good to his peers. Conversely some may input a very gloomy picture of a status so as to cover himself so that if the project is very late – he can I told you so…..see my status of a few weeks ago! Once again the development dashboard can be a very useful tool.
---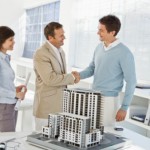 Product Development– Year 3
Part 3 Month 1 Program Communications
Program communications from an implementation perspective takes on many facets. There is the outreach facet of the process that is that part of the process that identifies new prospective clients. Another facet is that there will be continuous communications needed between the current clients and the prospective. A baseline of communications will need to be establishment – defining how the communications needs to flow (from what source to another source – also would need to look to "define" who initiates the communication(s) and the timeliness (as response time) of responding to a message received – as well as "who" responds to what types of messages. Understand that content messages would be responded by myself – marketing by someone at AGC), the frequency of communications (this will depend on what cycle in the process in which communications are being made – is it at the marketing stage?, it is a follow up or questions to a module that has been delivered? or is it within a process as when soliciting feedback from stakeholders and clients during a content feedback process or post a workshop implementation). the format in which it will occur (the format may be driven by what stage I am in the process the communications would be occurring) ,and who are the primary deliverers of the communications (Will depend on the stage in the process – if in the initial marketing activities – then AGC, if during the training delivery stage – that would be made by myself) will all need to be mapped out and then adhered to through the entire lifecycle of a workshop – from conception to implementation to review.
Part 3 Month 2 Program Materials
There is no program, no module, and no workshop without the program materials. Therefore the focus of this process is not only a tabulation of the materials needed, but also a "timeline" sequence of when the materials will be developed and used. The materials in the case are both written as in power point presentations, additional resources (handouts perhaps) and to some degree the technologies needed / leveraged during a workshop. The primary materials will be the following: 1. Marketing collateral developed / used to for soliciting potential clients. 2. The actual content developed for each module – used per workshop. 3. The associated content within the content – may include visual graphics. 4. The end of the course / module survey assessment. 4. Miscellaneous handouts and / or supplemental readings / tools. Examining each item one by one. First, the marketing collateral may be comprised of specific messaging targeted at the overall program / course or at a specific module. In doing it may highlight some key takeaways or areas addressed with the training. Second, content within the content. In this case it's a verification that the add-ins are the latest, not updates are pending. Third, the end of the course / module survey assessment has to be available right at the beginning of a workshop. Doing so provides a learner the opportunity to review the assessment questions and make physical / mental notes of his / her real time during the instruction. Forth, any miscellaneous handouts and / or supplemental readings that help augment the workshop instruction. These may be in the form of recent news article clippings, relevant excerpts from trade / professional magazines – periodicals or a video demonstrating a process. The introduction of these items will be driven by the coursework content or module.
Part 3 Month 3 Select Infrastructure
Select infrastructure relates to the framework and technology used to host and support a workshop as well as having the support services in place to ensure that the behind scenes set of process and infrastructure are enabling everything to work as desired – which is the delivery of a repeatable, quality, consistent and meaningful workshop program. The framework is that of a virtual classroom. A real classroom setting has many elements to it that are key to creating a learning environment that is open, safe, inviting, challenging, spontaneous, and is interactive (encourages a two way exchange and interaction). When attempting to create a virtual classroom environment that elements are a critical in a classroom setting apply here as well. Therefore several things / components need to be taken into consideration when mapping the virtual classroom. First, what makes it "open"? Is it the technology or the room or the instructor? It's a little bit of all. In the virtual room, it has to be open…..the technology used should not create artificial constraints by how people, and primarily the instructor uses it. It needs to be safe in that there are minimal restrictions in the rules of engagement. Participants will be able to communicate / participant without feeling confined. Is it inviting? Inviting and safe are similar in action…..but inviting also implies there is prejudice against any one or his / her comments, participation. Challenging only applies to the rigor of the workshop itself – not to the technology used to host the classroom virtual environment. Then spontaneity is with a participant in how they adapt to the technology / virtual classroom and how the instructor leads the team in discussions.
Part 3 Month 4 Prepare Trainers
It can be said that an effective training program and / or workshop is measured by effectiveness of those who facilitate and conduct the training. The process of training the trainer is an integral part of the entire workshop. Another saying is that in order to have effective trainers – there needs to be an effective training program / process. The process used to accomplish a key training objective is more than just sending all of the materials to the trainer with the expectation that in a few days or weeks, she or he will pretty much digest as much as they can from the program, then spew this back to an audience in a way that is hopefully coherent. While that is probably the way many if not most training organizations approach this training, my approach is not that way. It will be a process of educating the trainer about the audience. The audience of professionals who are facing very serious challenges in introducing new products or services into the market place. An audience that is limited on monetary resources, limited in the expertise and experience that they can obtain and employ. By educating the trainer about the audience, the information he / she will be presenting should take on a different meaning. It should instil in a trainer the value of the program, his / her instructive process, his/her communicative ability and skills that are essential to drive home key points and ideas. Another process that will be considered is to have a trainer sit in on a workshop as a participating attendee – the audience. To be able to experience the workshop as an attendee should help in understanding how the information is received – therefore helping to understand how it should be presented.
Part 3 Month 5 Schedule Workshop
The scheduling of a workshop is for a certainty a multi-faceted process. At first glance the impression may be that its only about sticking a number of workshops on a calendar, send notifications to clients, confirm attendance and confirm that the trainer is available? True, those elements make up the process and without a doubt there are a few key steps that need to be taken. Scheduling also involves an understanding the sequence – the order that each workshop should come in – which workshop is first, second, etc. in that program and then why? The proper scheduling of the workshop is like building a building – one block at a time. After each workshop is complete the learner / organization will be able to build his / her knowledge from the base established by the previous workshop or module and so on. If not scheduled currently, there will be a loss of continuity. That said, the actual scheduling will be from a joint – cooperative effort of many players – one of which ASG and what other agencies employed by then to assist. Another element of the scheduling process is to inform participants – provide them with agendas and executive summaries that, thus wetting appetites, and setting the tone of what is to be expected, In addition the agendas and exec summaries – a copy of the module assessment will be part of the package. Doing so will help the learner / organization to prepare their minds of what to think about prior to the training and as they actually attend the workshop session. Once again the scheduling of a workshop is multi-faceted process and key elements of it need due consideration.
Part 3 Month 6 Module Process
This process talks to the sequencing of the workshop – this not limited to the order in which a module will be presented but also to that process of determining the order in which a module needs to developed. It is understood that the process of managing the process of module development and sequencing is never stagnant, but it is needs to be fluid. This will be determined by a consistent review of the objectives. This will be determined by the types of feedback received from stakeholders and participants – some of this via the module assessment process. This will be determined by the review new thoughts on a subject and what may be trending in the industry. All of that in mind, it most certainly should be stagnant. An example of what could drive a revisit of the module sequence is when an organization has a relatively mature development process with development teams and managers who have significant experience in developing products and services – but looking for a different perspectives and a fresh approach. In that case some modules in the portfolio may lack the relevance or fit the needs of that organization. If so, a review of their needs would need to be undertaken. After that review there could be multiple outcomes. One could be that a module in its current form needs minor changes to address the organization's needs – its current state. Also the outcome may be that a unique module needs to be developed to suit that organization's needs – whether that is driven by a process or a culture. In either case recognizing that a module sequencing review is of great value.
Part 3 Month 7 Sales Tracking
A sales management tracking system / process is a key component and process that lends to the success of any sales organization. Can one imagine that an organization could survive without the ability to account for all sales activities of a sales force? IT would be impossible. How could management know at any given point in time what big deals are in play, how many deals are "committed? Howe many deals were closed last quarter and what was the value of those deals or how can a management team confirm which sales reps are performing to quota and which are not. Additionally how can an organization determine what products are the top sellers and which are not? Certainly a system and / or process that tracks the sales activities is essential. What is just as important is that there is a staff who are properly trained in using the tools and system. Second to that is that the staff use "all" of the essential tools within the system. As an example – if the system has an entry form that allows the input of a competitor – which input is critical regardless if it's for deals won or lost! That competitor information is invaluable in really understanding is who competing in your market space, how frequently you compete for the same customer, what was a winning strategy against the competitor as well what sales strategy did not work when a deal was lost to that competitor. Once again it is easy to see that it's imperative that there is a sales tracking process that provides insight into so many elements of the sales management process.
Part 3 Month 8 Competitive Intelligence
Having an awareness of what the competition is doing goes well beyond knowing who they are and in what markets they compete in. As one can appreciate it is prudent to have as much information about them as an organization, their product positioning's, the sale strategies, the sales force (local vs global vs channel), and their global presence just to name a few. Therefore performing a S.W.O.T. (Strength, Weakness, Opportunities and Threats) analysis of the organization is at core to understanding who they are. The SWOT analysis is an invaluable tool in establishing a foundation of intelligence to build on. Then the process of reviewing the S.W.O.T analysis periodically is a crucial process to have in place. As stated the SWOT analysis is foundation building – and many organizations will employ the assistance of external organization that are expert analysis or create an internal organization in which their primary charter is to gather as much "competitor intelligence" information as possible. The gathering of this intelligence is crucial in that it feeds the activities of many internal organizations – such as the sales enablement teams. Having an understanding of an organizations vulnerabilities can make the sales force that more effective when going head to head against competitors that are competing for the sane sales opportunities. The intelligence can help the marketing organizations as they create ads. This intelligence will be very useful the product management organizations – in that it will help identify customer pain points or customer needs and arm the organization with the best information that feeds into product features / functionality. Once again having a formal "intelligence" gathering process provides many benefits to the organization.
Part 3 Month 9 Implement Training
The Training implementation will not commence unless all of the final checks and balances are signed off on. These being all of the materials and technology are ready, functioning to design and in place. Conductor of the work shop is trained – well versed in the module to be presented and used. There is confirmation that clients will be in attendance (virtually or in person) and that behind the scenes support are available as needed. The workshop will be conducted in a fashion that provides a high level of quality, rigor and consistency. A training workflow diagram will be developed to ensure key points / elements are addressed is a rational and a logical flow that indicates the learning process is understood and the sequence of instruction is well thought out. The Training process will incorporate (dependent on the module under consideration) opportunities to discuss new concepts openly – to ensure the rationale is clearly understand. There will be "validation check points" incorporated in the training – these will provide the learner to opportunity to validate for himself that the concept under consideration make sense in that an application of the ideas can be made in his / her organizational situation. The Validation check point – is an invaluable tool to ensure that the participants get it. Additionally, each workshop will provide the opportunity to "challenge" a concept. The concept may not be mainstream and therefore a need for more discussion is needed. OR a concept may be perceived by the majority to be most applicable or relevant for their organization. This would be based on organizational structure, roles and responsibilities. Lastly each module may or may not incorporate an exam. As a rule the exam will not be used to give out a pass or fail grade – but to test the understanding of key concepts / ideas presented. At the beginning of each workshop – the assessment will be made available and then collected at the end.
Part 3 Month 10 Training Assessment
The objective of this process is to make an assessment of the training "strategy used – as in how effective was it. Effective – can measure in many different ways. In this case it is based on how the key objectives were presented and received. How the participants viewed the end to end training process. The process of assessing the training and its value proposition will in many respects coincide with the workshop feedback process and will in most cases be done near real time as well. The process will be to collect feedback on various components of the module from participants, scan a few and read out comments from the participants post their feedback to that portion of the workshop. This means that the feedback collection process will be leveraged to assess the training as well. Doing so will provide the entire audience (each one's peers) the opportunity to hear what others impressions are and then even offer comment to what has been read as it pertains to how effective the training – workshop was. Doing so would be an effective way to gain invaluable insight about what is being taught. Then the program developer will be able to take all of this information into consideration for the next time that particular workshop is conducted with the understanding that adjustments will be made to that module / workshop. Of course may not be for every received feedback – but the ones that seem to be the most impactful. This assessment strategy is a key element of the process.
Part 3 Month 11 Assessments Process
Once a workshop has been initiated, a formal feedback collection process will commence. What is slightly different about this feedback assessment is that it will pretty much be conducted throughout the workshop and not just at the end. The value of doing it in this fashion (somewhat iterative) is that the 'impressions" of recipients of the training is fresh in one's mind. What has been described is the overall process of assessing the value of a module by those who have just completed. It. In order to accomplish the objective of getting valuable feedback – the assessment process must be strategically designed and implemented. Its strategic in that the process needs to be designed with the idea of refining the content for future classes. Don't just what know if a participant "liked" the workshop because the instructor was a nice person or was articulate or funny! It's all about the content the depth, the breadth, the real world relevance and application. The responses need so that an organization can train a team and have them successfully executing on what was presented. A value of designing the assessment to be captured and reviewed in front of the audience (each one's peers) is that offers the opportunity to hear what others impressions are and then even offer comment to what has been said. Strategically speaking this will also provide the opportunity for participants interact, share experiences, offer options that might not always aligned with what was taught – but could be a critical point that warrants strong consideration for a revised version of the module. Once again the assessment design is strategic in nature and supports multiple objectives.
Part 3 Month 12 Collect Feedback
Once a workshop has been initiated, a formal feedback collection process will commence. What will be slightly different about this feedback assessment is that it will be essentially conducted throughout the workshop and not just at the end. The value of doing it in that fashion (somewhat iterative) is that the 'impressions" of recipients of the training is fresh in one's mind. In short after completing a portion of the module – the process would be to administer or officially inform trainees that feedback to the discussion that was completed, is requested. This in turn will provides a learner the opportunity to review the assessment questions for the portion of the workshop / module, and make a physical or mental notes of his / her impressions – good and not so good during the instruction. The process of evaluating the feedback will in most cases be done near real time as well. The process will be to collect the forms, scan a few and read out comments from the participants post there feedback to that portion of the workshop. Doing so will provide the entire audience (each one's peers) the opportunity to hear what others impressions are and then even offer comment to what has been read. Doing so would be an effective way to gain invaluable insight about what is being taught. Then the trainer will be able to take all of this information into consideration for the next time that particular workshop is conducted with the understanding that adjustments will be made to that module / workshop. Of course may not be for every received feedback – but the ones that seem to be the most impactful.
---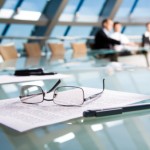 Product Development– Year 4
Part 4 Month 1 Research Review
This process is very much related to the product idea or design formulation process. During that phase it is important to understand whether there is a market for the product and if so, what the perceived marketing opportunities are – a most critical of the phases as it validates the "concept" that is agreed upon before moving forward with any design work. The research process needs to be reviewed to ascertain if the right or best approach was taken to getting to the end goal. The conceptual product planning takes into consideration what products or similar ones already exist in the market. A review of the process to ascertain this information needs to be done. IF there is a top 5 competitor list – how is this confirmed? What sources are consulted? Are the sources credible – aka, understood to be acknowledged industry standard or a best practice? The steps taken to gain an understanding of whether the product will have disruptive implications in the market to the identified competing products or whether it's a niche product or whether it's a product that adds new functionality to an existing product would need to be reviewed. That review will entail an end to end analysis of the steps, the resources used and analysis used to come to the conclusions. The Goal of the research review is to better understand whether the steps / process taken was the best in understanding the market as well as industry the product offering will compete in. That understanding gain will provide additional credibility that the subsequent steps used to defining what would be developed, creates a viable opportunity in the market with the product in question.
Part 4 Month 2 Concept Review
The Proof of concept is an important step in determining what users really want before a large number of resources – both people and money are dedicated to the program. Therefore it is important to review the "Concept planning process" as it that step in the process that provides that level of validation that the best criteria is being applied and or used in selecting potential customers or a test case reflecting the customers is used. The elements of the review of concept verification process is are rooted in the outcome of review of the product research process. By this stage in the process – a collection of the key pieces information that drives what the short list of product features and functionality will have been defined. A review of the steps and even criteria used to define that list is important. Doing so, provides credibility to the selection process and reinforces that a reliable and repeatable process is being used. Developing a proof of concept (POC) is to confirm th