Product Development
The Appleton Greene Corporate Training Program (CTP) for Product Development is provided by Mr. Outler MA BA Certified Learning Provider (CLP). Program Specifications: Monthly cost USD$2,500.00; Monthly Workshops 6 hours; Monthly Support 4 hours; Program Duration 48 months; Program orders will be subject to ongoing availability. Please scroll down for further information.
Personal Profile
Mr Outler is a Certified Learning Provider (CLP) at Appleton Greene and he has experience in information technology; production and globalization. He has achieved a Masters of Art in Computer Resources and Information Management and a Bachelor of Arts in Management. He has industry experience within the following sectors: Technology; Manufacturing; Consumer Goods; Banking & Financial Services and Government. He has had commercial experience within the following countries: United States of America, or more specifically within the following cities: Orlando FL; New York NY; Boston MA; Miami FL and Tampa FL. His personal achievements include: established product life cycle processes; facilitated KPI performance metrics; established stakeholder development review process and contributor to re-engineer customer onboarding. His service skills incorporate: program management; project management; product development; client relationship and team building.
To request further information about Mr. Outler through Appleton Greene, please Click Here.
---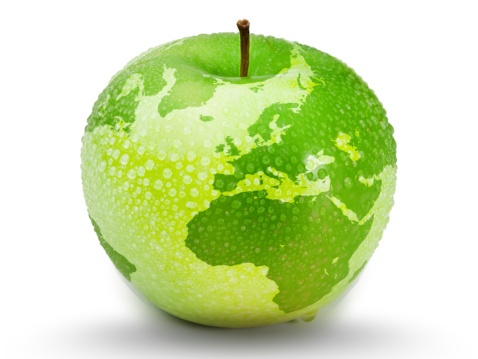 (CLP) Programs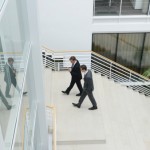 Appleton Greene corporate training programs are all process-driven. They are used as vehicles to implement tangible business processes within clients' organizations, together with training, support and facilitation during the use of these processes. Corporate training programs are therefore implemented over a sustainable period of time, that is to say, between 1 year (incorporating 12 monthly workshops), and 4 years (incorporating 48 monthly workshops). Your program information guide will specify how long each program takes to complete. Each monthly workshop takes 6 hours to implement and can be undertaken either on the client's premises, an Appleton Greene serviced office, or online via the internet. This enables clients to implement each part of their business process, before moving onto the next stage of the program and enables employees to plan their study time around their current work commitments. The result is far greater program benefit, over a more sustainable period of time and a significantly improved return on investment.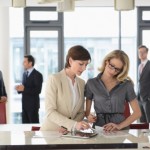 Appleton Greene uses standard and bespoke corporate training programs as vessels to transfer business process improvement knowledge into the heart of our clients' organizations. Each individual program focuses upon the implementation of a specific business process, which enables clients to easily quantify their return on investment. There are hundreds of established Appleton Greene corporate training products now available to clients within customer services, e-business, finance, globalization, human resources, information technology, legal, management, marketing and production. It does not matter whether a client's employees are located within one office, or an unlimited number of international offices, we can still bring them together to learn and implement specific business processes collectively. Our approach to global localization enables us to provide clients with a truly international service with that all important personal touch. Appleton Greene corporate training programs can be provided virtually or locally and they are all unique in that they individually focus upon a specific business function. All (CLP) programs are implemented over a sustainable period of time, usually between 1-4 years, incorporating 12-48 monthly workshops and professional support is consistently provided during this time by qualified learning providers and where appropriate, by Accredited Consultants.
---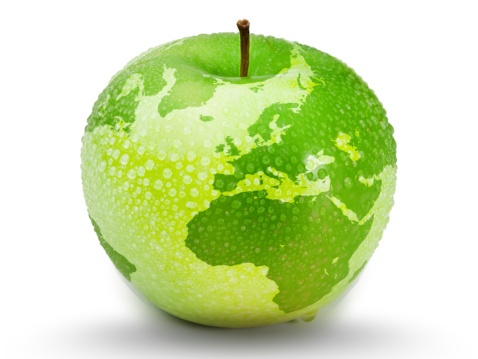 Executive Summary
Product Development- History
These days there are many training programs being developed / delivered year in and year out. My personal experience is that many of them are still too generic. Many fall short of meeting the key objectives of the organization. This not to say that are not robust programs out there – but experience has shown that most just missed the mark. The question really is what are the necessary elements that make up an effective corporate training program? In my opinion what tops the list relevance. Cater a generic program to the specific needs of the Organization in question. Is there a need to make cultural changes? Is there a need to prime an organization to receive new processes? Is there the need for the organization to adopt a new development process or re-engineer an existing? Whatever the situation, a solid corporate training program that goes beyond just the imparting of information – but adjust to and / or revolves around the organizational current position and ultimate goals would be the most "effective" training program.
As my focus is on product development related activities that can be applied to a software or hardware organization. History has shown that many organizations have been very effective is developing and delivery products and services. Obviously it is also true that many have suffered when they ignore the basic steps that have been proven to be successful. I can think of a global organization that had near to 2 decades of success in delivering a data protection product – holding a market leadership in the Gartner magic quadrant for years. About 4 – 5 years ago, management embarked on the development of a new release. In doing so did not adhere to the well paved paths trekked, did not subscribe to the usual checks and balances and the end result was disastrous. Today every single person making up the executive and senior management team is no longer with that company. Since then there has been some margin of recovery – but it has taken years and the bad taste lingers. History tells us, that a well define process that is adhered to, taken serious by all in the value chain will make a difference in the quality of the end product. Now this obviously does not imply that organizations should never look to refine, modify, stream line and make as efficient as possible their process. But it reminds us that may of the historical check points that define quality or robustness should not be ignored – but understand thoroughly. These check points – whatever they maybe are critical stops along the path to an output that meets the designed objective. Once an organization is done this, doing this the "mark" should not be easily missed. My experience tells me that those critical checkpoints are ones that do not exist outside of the process….are intertwined within the process. History tells me that when an organization is able to do this….they operate at a higher level of efficiency and are very effective in meeting quality objectives sought.
---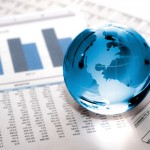 Product Development– Current Position
A personal analysis of the current position. When I scan the web I see many organizations offering "product development" training programs. I know that the "Agile" Development process is being adopted by more and more organizations. Both hardware and software organizations I have been affiliated with are now using SCRUM project process – Agile – with the intent of shorten the development process and fostering more communications. Certainly a departure from a more traditional or waterfall development methodology. Although not a Scum master or person trained in Agile – it certainly has impacted many organizations have adopted this process. AS one can expect – with every process there are pitfalls, new challenges to understand / overcome and then a deeper understanding of what are the core drivers to make that particular process effective and work for the organization.
I am not in the position to criticize the more well-known and used development processes that have surfaced in the last decade. Because an organization will need to make up its own 'mind' as to what they want to evaluate, train a team on, and implement as their primary development process. Either way. A thorough understanding of several organizational elements must be taken into consideration. The following are just a few. One, what is the organizations maturity level as a development organization. In other words how long has the organization been in the business? What is the experience of the leadership team in developing and delivering products? Second, what is the current process being used? Waterfall? Traditional? Rapid development? Iterative? Third, what is the culture of the organization? Is it closed? Open? Collaborative? What is the average age of the development team? Fourth, before looking at adopting a new development process – has there been a current SWOT analysis done? This the organization highly distributed – covering multiple continents and time zones and cultures? These are just a few basic questions that need to be answered / understood before any new process should be evaluated and adopted – as those answers will help determine what is the best process to consider for the organization in question.
My position is that an organization needs to understand where it currently stands before it can take any steps to move forward with a process change. Better yet, an organization needs to understand what really is the objective for evaluating and potentially implementing a new product development process? Is it to keep up with the advancements in technology? Is it to improve efficiencies? Increase productivity? Is it to improve its competitive position? Or is it to reduce time to market in the delivery of products? Whatever are the reason an adoption of a new process should not be taken lightly. Whatever the drivers are – question that does need to be understood is whether the team is willing and have bought into the reasons for evaluating, implementing and more importantly convinced that the change is actually necessary! Experience has taught me that is the entire development organization has not bought in and is convinced that the new process will make them a better team! Therefore before there is even a decision to evaluate even the first process on the list – the team needs to be educated on the benefits to the team as a whole and even as individual contributors.
---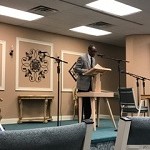 Product Development– Future Outlook
What is the Future outlook? I could describe it in two words…."Growth and Opportunity"! I say optimistically growth in that there are so many small start-up companies appearing on the scene essentially every day! Think this speaks to the opportunity to provide these organizations guidance and insights into the challenges of developing applications for a global market. There are very many variables that need to be accounted for, understood and managed. Again, the future looks bright for individuals possessing my skill sets and having my experience.
That does not necessarily mean that is will be easy to align / partner with the right organizations. That will take a little luck, perseverance, and networking in order to find the right organizations to partner – of course my reasoning for