Product Development
The Appleton Greene Corporate Training Program (CTP) for Product Development is provided by Mr. Outler MA BA Certified Learning Provider (CLP). Program Specifications: Monthly cost USD$2,500.00; Monthly Workshops 6 hours; Monthly Support 4 hours; Program Duration 48 months; Program orders will be subject to ongoing availability. Please scroll down for further information.
Personal Profile
Mr Outler is a Certified Learning Provider (CLP) at Appleton Greene and he has experience in information technology; production and globalization. He has achieved a Masters of Art in Computer Resources and Information Management and a Bachelor of Arts in Management. He has industry experience within the following sectors: Technology; Manufacturing; Consumer Goods; Banking & Financial Services and Government. He has had commercial experience within the following countries: United States of America, or more specifically within the following cities: Orlando FL; New York NY; Boston MA; Miami FL and Tampa FL. His personal achievements include: established product life cycle processes; facilitated KPI performance metrics; established stakeholder development review process and contributor to re-engineer customer onboarding. His service skills incorporate: program management; project management; product development; client relationship and team building.
To request further information about Mr. Outler through Appleton Greene, please Click Here.
---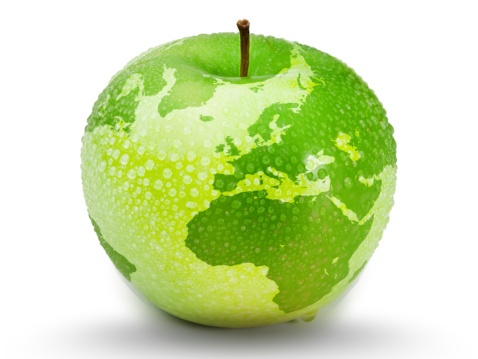 (CLP) Programs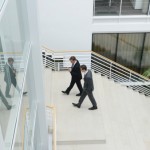 Appleton Greene corporate training programs are all process-driven. They are used as vehicles to implement tangible business processes within clients' organizations, together with training, support and facilitation during the use of these processes. Corporate training programs are therefore implemented over a sustainable period of time, that is to say, between 1 year (incorporating 12 monthly workshops), and 4 years (incorporating 48 monthly workshops). Your program information guide will specify how long each program takes to complete. Each monthly workshop takes 6 hours to implement and can be undertaken either on the client's premises, an Appleton Greene serviced office, or online via the internet. This enables clients to implement each part of their business process, before moving onto the next stage of the program and enables employees to plan their study time around their current work commitments. The result is far greater program benefit, over a more sustainable period of time and a significantly improved return on investment.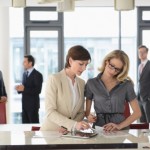 Appleton Greene uses standard and bespoke corporate training programs as vessels to transfer business process improvement knowledge into the heart of our clients' organizations. Each individual program focuses upon the implementation of a specific business process, which enables clients to easily quantify their return on investment. There are hundreds of established Appleton Greene corporate training products now available to clients within customer services, e-business, finance, globalization, human resources, information technology, legal, management, marketing and production. It does not matter whether a client's employees are located within one office, or an unlimited number of international offices, we can still bring them together to learn and implement specific business processes collectively. Our approach to global localization enables us to provide clients with a truly international service with that all important personal touch. Appleton Greene corporate training programs can be provided virtually or locally and they are all unique in that they individually focus upon a specific business function. All (CLP) programs are implemented over a sustainable period of time, usually between 1-4 years, incorporating 12-48 monthly workshops and professional support is consistently provided during this time by qualified learning providers and where appropriate, by Accredited Consultants.
---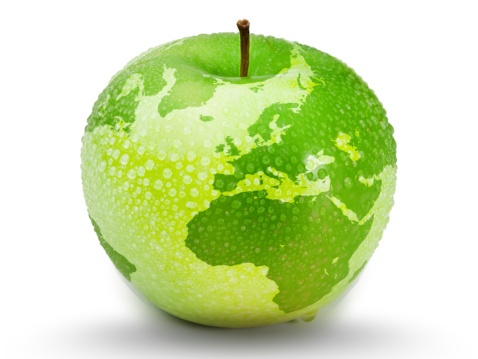 Executive Summary
Product Development- History
These days there are many training programs being developed / delivered year in and year out. My personal experience is that many of them are still too generic. Many fall short of meeting the key objectives of the organization. This not to say that are not robust programs out there – but experience has shown that most just missed the mark. The question really is what are the necessary elements that make up an effective corporate training program? In my opinion what tops the list relevance. Cater a generic program to the specific needs of the Organization in question. Is there a need to make cultural changes? Is there a need to prime an organization to receive new processes? Is there the need for the organization to adopt a new development process or re-engineer an existing? Whatever the situation, a solid corporate training program that goes beyond just the imparting of information – but adjust to and / or revolves around the organizational current position and ultimate goals would be the most "effective" training program.
As my focus is on product development related activities that can be applied to a software or hardware organization. History has shown that many organizations have been very effective is developing and delivery products and services. Obviously it is also true that many have suffered when they ignore the basic steps that have been proven to be successful. I can think of a global organization that had near to 2 decades of success in delivering a data protection product – holding a market leadership in the Gartner magic quadrant for years. About 4 – 5 years ago, management embarked on the development of a new release. In doing so did not adhere to the well paved paths trekked, did not subscribe to the usual checks and balances and the end result was disastrous. Today every single person making up the executive and senior management team is no longer with that company. Since then there has been some margin of recovery – but it has taken years and the bad taste lingers. History tells us, that a well define process that is adhered to, taken serious by all in the value chain will make a difference in the quality of the end product. Now this obviously does not imply that organizations should never look to refine, modify, stream line and make as efficient as possible their process. But it reminds us that may of the historical check points that define quality or robustness should not be ignored – but understand thoroughly. These check points – whatever they maybe are critical stops along the path to an output that meets the designed objective. Once an organization is done this, doing this the "mark" should not be easily missed. My experience tells me that those critical checkpoints are ones that do not exist outside of the process….are intertwined within the process. History tells me that when an organization is able to do this….they operate at a higher level of efficiency and are very effective in meeting quality objectives sought.
---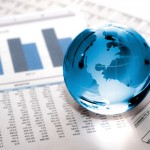 Product Development– Current Position
A personal analysis of the current position. When I scan the web I see many organizations offering "product development" training programs. I know that the "Agile" Development process is being adopted by more and more organizations. Both hardware and software organizations I have been affiliated with are now using SCRUM project process – Agile – with the intent of shorten the development process and fostering more communications. Certainly a departure from a more traditional or waterfall development methodology. Although not a Scum master or person trained in Agile – it certainly has impacted many organizations have adopted this process. AS one can expect – with every process there are pitfalls, new challenges to understand / overcome and then a deeper understanding of what are the core drivers to make that particular process effective and work for the organization.
I am not in the position to criticize the more well-known and used development processes that have surfaced in the last decade. Because an organization will need to make up its own 'mind' as to what they want to evaluate, train a team on, and implement as their primary development process. Either way. A thorough understanding of several organizational elements must be taken into consideration. The following are just a few. One, what is the organizations maturity level as a development organization. In other words how long has the organization been in the business? What is the experience of the leadership team in developing and delivering products? Second, what is the current process being used? Waterfall? Traditional? Rapid development? Iterative? Third, what is the culture of the organization? Is it closed? Open? Collaborative? What is the average age of the development team? Fourth, before looking at adopting a new development process – has there been a current SWOT analysis done? This the organization highly distributed – covering multiple continents and time zones and cultures? These are just a few basic questions that need to be answered / understood before any new process should be evaluated and adopted – as those answers will help determine what is the best process to consider for the organization in question.
My position is that an organization needs to understand where it currently stands before it can take any steps to move forward with a process change. Better yet, an organization needs to understand what really is the objective for evaluating and potentially implementing a new product development process? Is it to keep up with the advancements in technology? Is it to improve efficiencies? Increase productivity? Is it to improve its competitive position? Or is it to reduce time to market in the delivery of products? Whatever are the reason an adoption of a new process should not be taken lightly. Whatever the drivers are – question that does need to be understood is whether the team is willing and have bought into the reasons for evaluating, implementing and more importantly convinced that the change is actually necessary! Experience has taught me that is the entire development organization has not bought in and is convinced that the new process will make them a better team! Therefore before there is even a decision to evaluate even the first process on the list – the team needs to be educated on the benefits to the team as a whole and even as individual contributors.
---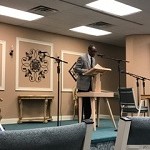 Product Development– Future Outlook
What is the Future outlook? I could describe it in two words…."Growth and Opportunity"! I say optimistically growth in that there are so many small start-up companies appearing on the scene essentially every day! Think this speaks to the opportunity to provide these organizations guidance and insights into the challenges of developing applications for a global market. There are very many variables that need to be accounted for, understood and managed. Again, the future looks bright for individuals possessing my skill sets and having my experience.
That does not necessarily mean that is will be easy to align / partner with the right organizations. That will take a little luck, perseverance, and networking in order to find the right organizations to partner – of course my reasoning for partnering anticipating this to be Appleton Greene. The Market opportunity seems to be growing in Central Florida. I have seen several IT organizations relocate / open new corporate offices in my own back yard. The name just a couple; Deloitte Consulting less than a year ago and Verizon less than 2 years ago. There are club type organizations cropping up that cater innovators (or aspiring) in the Orlando area. One such organization is called the IT Innovators Club. Their mission per the web site is "The mission of the IT Innovators Club is to foster innovation within IT. We foster discussion between forward-looking IT professionals in order to ignite fresh thinking and the sharing of ideas." The advent of such organizations is just one indicator that there is a growing interest in being not only innovative but in the sharing of insights, best practices, management perspectives so that organizations can be as effective as they can be when developing new products and services. Once again I think the future is bright.
The growing number of IT organizations coming to Central Florida and those emerging organizations from Central Florida is an indication that this area is growing its IT footprint and Florida has greater appeal and draw to technology companies looking to relocate offices or expand operations. Think it is fair to say that Florida will never compare to what Silicon Valley is today, however it seems to be making its own mark – establishing its own legacy, its own future and trending in the right directions. As such I can only imagine that the IT growth footprint may create a higher demand for people with the right skill sets and experience – especially those with product development and management experience to assist these organizations. Therefore, it is my belief that I am nicely positioned to partner and guide many of these organizations.
So the net of all of this is; the future looks promising and this is driven by growth in the Central Florida IT footprint, it will be driven by the fact that many organizations are product development driven (primarily software) and that these organizations will be searching for people with the right skillsets to objectively guide them through the product development processes. Especially if they are looking for different perspectives to deal with unique challenges in bringing their products to market.
---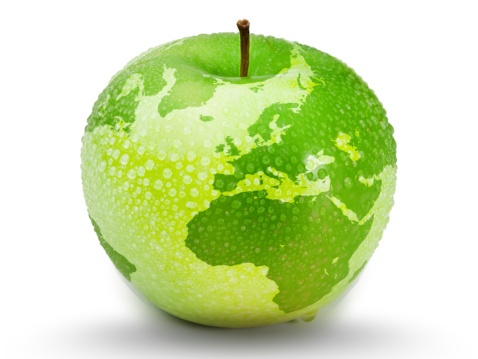 Curriculum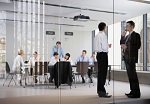 Product Development- Part 1- Year 1
Part 1 Month 1 Product Research
Part 1 Month 2 Concept Planning
Part 1 Month 3 Product Definition
Part 1 Month 4 Project Planning
Part 1 Month 5 Product Development
Part 1 Month 6 Quality Assurance
Part 1 Month 7 Product Support
Part 1 Month 8 Market Routes
Part 1 Month 9 Product Launch
Part 1 Month 10 Sales Management
Part 1 Month 11 Product Life
Part 1 Month 12 Portfolio Management
---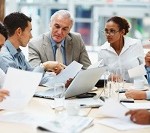 Product Development- Part 2- Year 2
Part 2 Month 1 Module Management
Part 2 Month 2 Instructional Design
Part 2 Month 3 Content Development
Part 2 Month 4 Content Curation
Part 2 Month 5 Graphic Design
Part 2 Month 6 Content Refresh
Part 2 Month 7 Delivery Support
Part 2 Month 8 Course Feedback
Part 2 Month 9 Delivery Method
Part 2 Month 10 Workshop Structure
Part 2 Month 11 Sales Design
Part 2 Month 12 Product Dashboard
---
Product Development- Part 3- Year 3
Part 3 Month 1 Program Communications
Part 3 Month 2 Program Materials
Part 3 Month 3 Select infrastructure
Part 3 Month 4 Prepare Trainers
Part 3 Month 5 Schedule Workshop
Part 3 Month 6 Module Process
Part 3 Month 7 Sales Tracking
Part 3 Month 8 Competitive Intelligence
Part 3 Month 9 Implement Training
Part 3 Month 10 Training Assessment
Part 3 Month 11 Assessments Process
Part 3 Month 12 Collect Feedback
---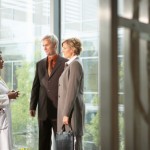 Product Development- Part 4- Year 4
Part 4 Month 1 Research Review
Part 4 Month 2 Concept Review
Part 4 Month 3 Product Review
Part 4 Month 4 Planning Review
Part 4 Month 5 Development Review
Part 4 Month 6 Quality Review
Part 4 Month 7 Support Review
Part 4 Month 8 Market Review
Part 4 Month 9 Launch Review
Part 4 Month 10 Sales Review
Part 4 Month 11 Lifecycle Review
Part 4 Month 12 Portfolio Review
---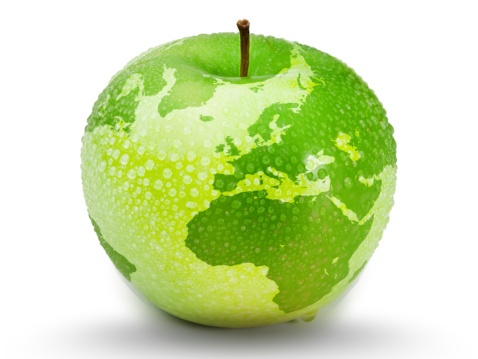 program Objectives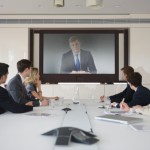 The following list represents the Key Program Objectives (KPO) for the Appleton Greene Product Development corporate training program.
Product Development– Year 1
Part 1 Month 1 Product Research
This is the beginning. Have to have a product idea or design formulated. During this phase it is important to understand whether there is a market for the product and if so, what the perceived marketing opportunities are. This perhaps is the most critical of the phases, since if you cannot validate the concept, you will be very difficult to move forward. The conceptual product planning will take into consideration what products already exist in the market – what are the top 5 competitors and how do they rank among each other. Then an understanding of whether this product will have disruptive implications in the market to competing products or whether it's a niche product or whether it's a product that adds new functionality to an existing product? The ultimate the question – "what problem is being solved" by this product? It is during this phase that market research will commence. The Goal of the research is to better understand the market or industry the product will compete in. The understanding gain will support subsequent steps to defining what would be needed to create a real opportunity in the market with the product in question, how to ultimately position the product against the key competitors and what strategy is the best to adopt. The Strategy adopted will be able exploit the weakness of the competition while highlighting the products strengths, and therefore creating a significant value proposition that customers see and are willing to pay for. Therefore this program will focus on data gathering (primary and secondary), working with research organizations, attending vendor / trades shows to see what the potential competitors are doing, how that are doing it and how customers are responding. The second element of this program is to understanding how to analyze the information obtained and use it formulate got to market strategies.
Part 1 Month 2 Concept Planning
Developing a Proof of concept is an important step in determining what users really want before a large number of resources – both people and money are dedicated to the program. Concept planning is that step in the process that provides a level of validation – perhaps with a limited number of 'select' customers or even one key customer that has a large stake in the product to be developed. Key elements of concept planning are rooted in the outcome of product research process. At this stage an organization would have collected all of the information and come up with a short list of the product features / functionality that are determined to be most marketable and demand by customers. That said, developing a simple of proof concept to confirm the concept is one of the best ways to increase the probability of success. Some organizations may work with one major manufacturer of the development product and use that relationship to develop the proof of concept that they will have exclusive rights to. This does not mean that the development organization could not modify some features and components to suit a more diverse client base. In either case proving a concept (an idea) is a key step in the process of developing a product or service that meets a demand – one that customers are willing to pay for. Again in the module the intent will be to understand how to synthesize the information gathered during the product research step. It will also focus on developing the "concept" of what the product will look and feel like – although all features will not be fully functional. In the case of a software product, there may be pseudo code (code narrative) written in place of functioning code.
Part 1 Month 3 Product Definition
The primary objective of this product definition stage would be to help clients come to grips with the need to use a process that has rigor, is flexible and keeps the organization in focus as to what they are attempting with the product or services they are looking to develop. There are many facets to the product definition process. Inherently there will be overlap with market positioning and competitive analysis of the similar products that will compete in the same market space and industry as the product in development. As one can imagine there are several approaches that could be taken during the product definition process that would make the product really competitive in its space and meet whatever the key market criteria needs to be. A first step in the process would be to identify the market in which to compete. This will involve fairly rigorous research into what the market is lacking – what gaps in functionality and features exist between the competing products and where new opportunity exist. This may facilitate the need to consult with some of the key analyst such as Gartner, IDC or Forrester. In many cases there may be research already conducted that is available free or at small cost. Consulting with these Analyst saves an organization substantial time and money and ensures that you are obtaining qualified and dependable information. The research should provide valuable insights into trends and how these trends may be in support of your product offering. The research will provide an understanding of where the opportunities may or may not exist. Will shed light on the best route to take to enter the market – perhaps by partnering or even acquiring a technology? The research can provide much insight into who the customer really – demographics, buying habits as in when they buy and how they buy. The research will provide a bird's eye view of the competing landscape – who is the competition, who are the rising stars and how have they differentiated themselves from the competition – their go to market strategy.
Part 1 Month 4 Project Planning
First there are thousands of books out there that talk to the project planning process. The intent here is not to regurgitate what can be found in any of those books. It is however to talk to the nuances of the planning process as there are many. One is that all plans are rarely executed to the way were originally drafted / signed off on. The longer the time to develop the product, greater the chances for change…perhaps many changes. Another nuance of project planning is that it is more guess work – especially in the initial stages – than most will care to admit. An estimate of effort, resources needed and time to hit various milestones is just that, an estimate. That in mind, the more important facet to the planning process is really the "tracking" process. Tracking and keeping good and consistent information of the tasks / activities / costs and how long it actually takes to complete. Another nuance is realizing that there needs to be a plan B…C or perhaps D. These may not be fully baked plans – although that may depend on the task / activity – nonetheless there should be something formulated that could be executed on if need be. Another nuance is that the plans need to be realistic. Yes, there are go to market windows that will be identified and yes there are alignment with Partners or of supporting technologies. But delivering the product before its ready for the public is far worse than being a few months late with a product that really hits the mark, has no major defects that can seriously impact a customer. The residual fallout of delivering an inferior product outweighs the accolades of launching on "time". That is a short list of the nuances to project planning – otherwise, there are many project planning process and tools.
Part 1 Month 5 Product Development
There are many elements or components that define a product development process. The type of product that is to be developed will be what defines the various elements that make up the process. But no matter what it is that is to be developed – there are several basic elements that must be understood / defined. The first and obvious is a product development plan. This plan will map out the key features and / or functionality of the product. In short it outlines what makes the product…the "product". How this product is different from similar products in its class. A second piece of collateral would be specifications. Again an obvious piece of collateral. In the case of a hardware product, every sheet of metal, every nut and bolt will need to be specified in detail. Additionally there will be the need to produce manufacturing specifications that support a fact that there will be a manufacturing process / plan for a massed produced product. In the case of a software product, the specifications will normally include what is called "pseudo code". This is the "code" that drives the functionality of the software – although in ma