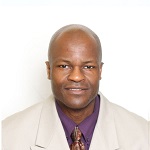 Market Research
The Appleton Greene Corporate Training Program (CTP) for Market Research is provided by Mr. Belmont BA AAS Certified Learning Provider (CLP). Program Specifications: Monthly cost USD$2,500.00; Monthly Workshops 6 hours; Monthly Support 4 hours; Program Duration 48 months; Program orders subject to ongoing availability.
Personal Profile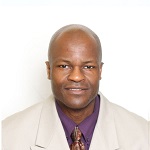 Personal profile
Mr Belmont is a Certified Learning Provider (CLP) at Appleton Greene and he has experience in customer services, human resources and management. He has achieved a Bachelor in Business Management and an Associates in Applied Science. He has industry experience within the following sectors: Education; Hotel; Retail; Restaurants and Travel & Tourism. He has had commercial experience within the following countries: United States of America, or more specifically within the following cities: Sacramento CA; Tallahassee FL; Newark NJ; New York NY and Harrisburg PA. His personal achievements include: enrolled clients for health plans; lowered client utility expenses. His service skills incorporate: customer services; human resources; management and marketing.
To request further information about Mr. Belmont through Appleton Greene, please Click Here.
---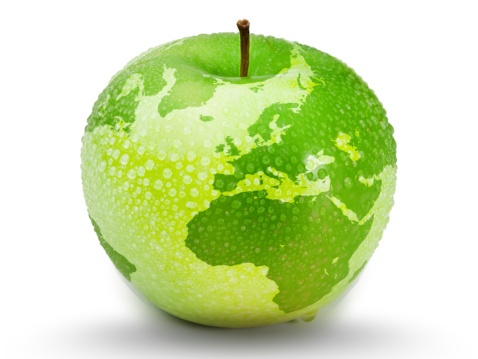 (CLP) Programs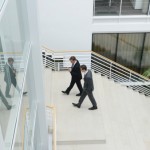 Appleton Greene corporate training programs are all process-driven. They are used as vehicles to implement tangible business processes within clients' organizations, together with training, support and facilitation during the use of these processes. Corporate training programs are therefore implemented over a sustainable period of time, that is to say, between 1 year (incorporating 12 monthly workshops), and 4 years (incorporating 48 monthly workshops). Your program information guide will specify how long each program takes to complete. Each monthly workshop takes 6 hours to implement and can be undertaken either on the client's premises, an Appleton Greene serviced office, or online via the internet. This enables clients to implement each part of their business process, before moving onto the next stage of the program and enables employees to plan their study time around their current work commitments. The result is far greater program benefit, over a more sustainable period of time and a significantly improved return on investment.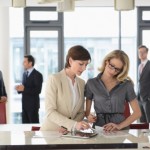 Appleton Greene uses standard and bespoke corporate training programs as vessels to transfer business process improvement knowledge into the heart of our clients' organizations. Each individual program focuses upon the implementation of a specific business process, which enables clients to easily quantify their return on investment. There are hundreds of established Appleton Greene corporate training products now available to clients within customer services, e-business, finance, globalization, human resources, information technology, legal, management, marketing and production. It does not matter whether a client's employees are located within one office, or an unlimited number of international offices, we can still bring them together to learn and implement specific business processes collectively. Our approach to global localization enables us to provide clients with a truly international service with that all important personal touch. Appleton Greene corporate training programs can be provided virtually or locally and they are all unique in that they individually focus upon a specific business function. All (CLP) programs are implemented over a sustainable period of time, usually between 1-4 years, incorporating 12-48 monthly workshops and professional support is consistently provided during this time by qualified learning providers and where appropriate, by Accredited Consultants.
---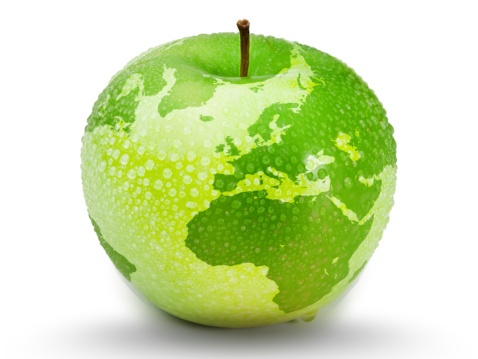 Executive summary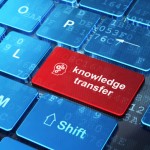 Market Research – History
In history, the mission of market research was to run a business with a plan. The purpose was to capture the attention of consumers where the people bought desired goods or services (from a company). Evidently, market research is gathering information about a target market for products or services. Companies were attempting to serve customers when they did not know of any market segments for potential clients: at the start. Market research was utilized to create a strategy for companies (big or small). The number of consumers varied for different industries. In the past, the research was developed in the 1920s. It assisted companies on making a determination on what to do with their old or start-up businesses: by understanding the needs of consumers. Therefore, customers bought the quantity of items desired. It created opportunities for companies to sell even more. Fortunately, market research would always be considered where it was a vital process to creating an effective strategy. Therefore, it can be a requirement for many businesses. This is agreeable when a company cannot take the wrong path for its business venture. Otherwise, advertisements were created to attract people and gain their interest. It can be stated that the focus was to get them to understand the products and services (offered). Eventually, the goal was to win their purchases through sales. Market research companies grew; they understood the benefit in conducting the research. They were done (somewhat) differently from competing companies. This connects to doing various techniques where market research companies wanted to make a profit on their findings: and sell them to other companies or consumers. It is understandable for the amount of work and research done. At times, consumers were not buying anything that they did not want. The way to solve this was to put products (or services) in publications or newspapers. As a result, consumers were asked about their thoughts: on the items or services presented. More techniques emerged. Even so, companies wanted to see if consumers would understand them. The benefit was about beginning production if people could remember something about the products and services. It was a good approach for the effectiveness of market research. It can be added that the largest marketing research company, at the time, was Western Watts. In 2009, the company had 53 million dollars of revenue. Before this time, the companies began to notice that market research can be done with telephones in the 1980s. People were interviewed less in public for this reason. However, future businesses have returned to this method with new technologies. It has proven to be great for customer feedback on smart phones or other devices. Unfortunately, companies would find the common telephone surveys less preferable: which was effective during its time. It is evident that the data collected by phone surveys were adequate and acceptable. Today, they are not convenient for impatient or busy consumers. They are, usually done online. Customers can wait and do them at a convenient time: which helps market research.
---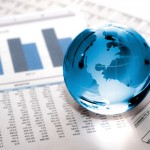 Market Research – Current Position
The current success of market research, for consumer demand, can be broken down to success stories of proactive companies using technology. However, part of the benefit was through consumer feedback online. The transition, for these companies, is the change from doing them by phones (from call centers). The internet, social media and mobile (smart) devices continue to be better options for conducting surveys about clients (on products and services). In retrospect, businesses continue to collect data from market research companies (from older methods). However, it is not the preferred choice for decision making. New market research companies collect information on consumers using technologies. It can be added that corporate executives would like to know the behaviors and attitudes of consumers: towards products and services. Then, employ the services of consultants for insight. Even though an organization may know the demographic information of clients and produce reports. Continual insight will be the answer to knowing the behavior and attitudes of consumers. Therefore, it is not for psychographics; they are looking for a thorough understanding of why consumers want to purchase, which connects better to companies. The reasonable explanation is the corporation, in an industry, looking to get a competitive advantage and making creative breakthroughs. These are key parts for any company that has competitors: or wants to develop a new service or product by creativity. Customer feedback seems to be a motivation for them. It was important to solve current issues through market research. The fact is the daily proliferation of it available for companies, which comes from sources new and old. This includes quantitative or qualitative information, reports, target groups and classified data. Some companies have held on to past traditions that started 24 years ago. They made usual reports, which gave some insight to an extent. In addition, they were collected in mounds of data without total benefit to the company. Some market research companies are aware of their demise: as other organizations progress in their scope of business. Nonetheless, there are some leading companies in market research. These companies have current knowledge using technology, which drove success for their businesses. They are known as Nielsen Holdings N.V, Kantar Group and IBM. Nielsen Holdings is headquartered in New York City. It does consumer and market research. Nielson provides companies about the habits and trends of consumers. Its revenue for 2015 resulted in $1.6 billion dollars. Nielsen Holdings is the top market research firm in the world. Also, Kantar Group is the second largest firm for 2014. It specializes in research and data information. It is based in the United Kingdom. The company's revenue for 2014 amounted to $4002.5m. IBM is third and its revenue was estimated to be $3,000.0 m. IBM has approximately 435,000 employees worldwide. A few of its benefits are business intelligence, data analytics and business continuity. The organization can compete in providing market research to potential clients worldwide.
---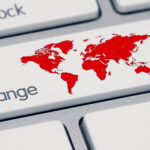 Market Research – Future Outlook
The direction of market research businesses, for the future, is technology continuing to be a tool for research. The reason is mobile market research companies increasing over time. Ideally, companies will need to adapt to new trends in the market, which will continually be the environment for research. There are some top mobile market research companies to consider: such as SEO brand, Customer Magnetism and VJG Interactive. SEO brand has only 70 employees. It has revenues reaching over 10 million dollars (for the third quarter of 2016). The second competitor achieved $5 million dollars. Customer Magnetism has 35 employees. Its major clients are Volvo and Sallie Mae. The third is VJG Interactive. It has 150 employees. They will also need good databases in collecting important information: especially maintaining them during risky power outages. Smart technology will proceed on winning consumers for established or successful businesses. They will provide enough information for companies and fellow consumers to enjoy. Due to their continued success, many people are accustomed to using them. Social media sites are magnets that will result in potential clients for businesses (as well). The reason is the analysis from companies on the information (directly or indirectly) provided by consumers. Not all proposed companies will be effective at this; it may be necessary (for them) to reinvent their business. However, there will be trends among consumers influenced by social media. Companies will need to adapt to a continuing pressure. Feedback from these sources can result in the success or rupture of a business. It can be added that consumer surveys will be transmitted tactfully to consumers to win their dollar votes in the market. Some businesses will be excellent at this. Other companies will last maybe 15 years or less if they are not tuned to better options. The truth is the transformation that will be happening. These will be evident for the future. It is agreeable that consumers will have online communities. Then, market research companies will have collected behavioral data concerning their needs and wants on products and services. These changes will not be the same as the 1930s or before the new millennium. Technology is the driving factor for them in successful organizations. The thought is a business having the edge over other companies. However, more will be accomplished from companies listening: to vendors, clients or the competition. This can have the effect of leaving other businesses behind. This is taking place when a company chooses to accept it or not. Therefore, these companies will adjust their strategies (accordingly). It will come as customers do the tasks that marketing workers were once doing. The reason, for this, will be the basics on customer feedback about products and services. This is the practical application for the future in understanding consumer demand. Google is a terrific example when they are giving a number of questions for consumers on smart devices. It is the collection of data that will be close to reliable. The link is the technique that will be used to sift through useful data from feedback. Nonetheless, it is not likely to compromise the insight on the attitudes and behaviors of consumers. The benefits are predicting the wants and needs of them (from the data): It can be confirmed that it is the details under consumer behavior. In addition, it would also be suitable for volunteers to predict. This presents another direction to solve many (business) problems of knowing what value customers will be searching for. This is a terrific option for the future. Companies will have made much money from their participation and collaboration. The research, the company has, can be added for comparison to what volunteers think.
---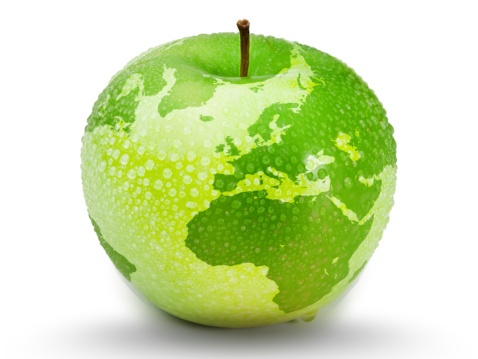 Curriculum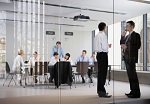 Market Research – Part 1- Year 1
Part 1 Month 1 Problem Solution
Part 1 Month 2 Objective Setting
Part 1 Month 3 Interchannel Communication
Part 1 Month 4 Field Research
Part 1 Month 5 Data Collecting
Part 1 Month 6 Research Methodology
Part 1 Month 7 Statistical Interpretation
Part 1 Month 8 Data Analysis
Part 1 Month 9 Segmenting Strategies
Part 1 Month 10 Result Analysis
Part 1 Month 11 Sales Presentation
Part 1 Month 12 Activity Report
---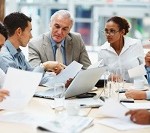 Market Research – Part 2- Year 2
Part 2 Month 1 Idea Screening
Part 2 Month 2 Initial Development
Part 2 Month 3 Product Development
Part 2 Month 4 Product Testing
Part 2 Month 5 Planning Continuum
Part 2 Month 6 Process Control
Part 2 Month 7 Business Improvement
Part 2 Month 8 Monitoring Evaluation
Part 2 Month 9 Customer Feedback
Part 2 Month 10 Continual Improvement
Part 2 Month 11 Interpreting Results
Part 2 Month 12 Target Population
---
Market Research – Part 3- Year 3
Part 3 Month 1 Fund Management
Part 3 Month 2 Scheduled Maintenance
Part 3 Month 3 Implementation Plan
Part 3 Month 4 Change Control
Part 3 Month 5 Stakeholder Management
Part 3 Month 6 Maintenance Activity
Part 3 Month 7 Transition Management
Part 3 Month 8 Resource Management
Part 3 Month 9 Training Development
Part 3 Month 10 Purpose Statement
Part 3 Month 11 Strategic Implementation
Part 3 Month 12 Employee Assistance
---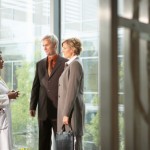 Market Research – Part 4- Year 4
Part 4 Month 1 Organizational Benefit
Part 4 Month 2 Observational Research
Part 4 Month 3 Review Outlook
Part 4 Month 4 Useful Tools
Part 4 Month 5 Revised Map
Part 4 Month 6 Useful Options
Part 4 Month 7 Important Issues
Part 4 Month 8 Data Examination
Part 4 Month 9 Improvements Review
Part 4 Month 10 Written Proposal
Part 4 Month 11 Positive Results
Part 4 Month 12 Program Completion
---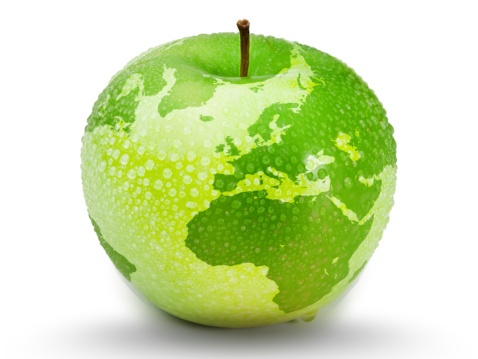 program Objectives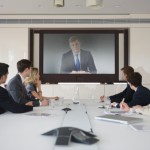 The following list represents the Key Program Objectives (KPO) for the Appleton Greene Market Research corporate training program.
Market Research – Year 1
Part 1 Month 1 Problem Solution
The first objective, to research, is to define a problem before starting market research (under management). This is figured on one of many ways; the most important is the company preparing for market changes that may affect its line of business. It raises questions on whether to create or update its new products or services. This can be done before, during or after development. Indeed, the prototypes may readily be available. The objective is to ensure competitiveness over other companies in a chosen industry: which is understandable to a company's survival. Therefore, a problem will be handled after finding it and a reason for generating solutions. This is an approach to market research on your first line of business. Information would need to be gathered. Then, it is sorted to find what is useful and problematic. A discussion on the problem is workable: on what it can do to your business, products or services. This should, at some point, identify them to be solved. The way, to figure this, is to understand its contributing sources: which compels the company to understand them in generating solutions for the organization. This is agreeable as a source leads to an unusual or likely cause. The problem opposes any merit for your company. Consumer demand should be its focus. Ideally, a problem has no benefit for a target market. It can be said that the matter has to be examined for its intended consequences: before the start of creating a market research plan. This can be added where it is the need to redefine it: to be certain of its existence. Obviously, the reason is the depth of understanding that can occur from revealing the source. This is meant to confirm our findings so it can be eliminated with the most centered degree of change possible. This process connects closely to defining the problem before commencing a market research plan.
Part 1 Month 2 Objective Setting
A research objective will be needed for a market. This is done when a company needs to start its line of business with minimal risk. Therefore, the direction is to create a research objective. A process is, essentially, important to create and send surveys: during this time. However, it is figured by first creating the questionnaires. The idea is using the survey answers for consultative insight by a consultant. This is, certainly, beneficial for an organization attempting to target a market in the industry. The link can be made by extending them to focus groups: which will guide on meeting market research objectives. This is a genuine goal for a company. Additional answers can be obtained with a control group or participants, which will be added before the final process. At the end, a moderator is a mediator that helps participating groups (come to an agreement regarding the company's products and services): from the start to finish. This option is applicable: where a control group is, usually, part of the experimental study that is used to measure how another group does in determining the potential the organization has for selling the products or services. This can be added concisely that it is part of the process to execute a plan: when looking to introduce them for research on consumer demand. The reason is the advantage of surveys; they contribute to a basis for change or approval. It is meant to (closely) confirm the organization's status in the market with the feedback of consumers. The next plan can also be added before executing the final process: by adding an additional group for the survey. The benefit, of this, is to determine if there is probable success for the direction of your business: where a return on investments is likely. It is meant to guide on a good direction that seemed risky in the beginning (by providing helpful changes or solutions for betterment). Another way to provide solutions is to put samples of the survey answers onto spreadsheets. Thereafter, a record is examined for any problems discovered in the data (during the research objective).
Part 1 Month 3 Interchannel Communication
An inter-channel communication can be made when an organization starts market research with consulting. This can be done when it conducts research questions for the market, customers and the competition. Questions are essential where consumers give answers about the corporation's offering to them. It will be the answers from the market, customers and the competition. This can be done through a process by first learning if there is a business similar to yours in the market: the competitor(s). Next, it is exploring the idea through communication. It is noticeable in receiving background information, additional info, current research and evaluation. The thought is learning about the other business: by understanding their experience and competition towards yours (during inter-channel communication). Are they stable and successful? Does the competitor have a weakness? This opens windows of opportunity for your business if you know the status of other companies; this is a chance to ramp on progress. How would you do compared to these businesses in the industry? Obviously, this can happen many times for an organization; this is due to the abundance of competition involved between businesses. Nonetheless, information can serve on improving the corporation's competitive advantage. More can be found when the market is filled with competition from similar products and services. The enterprise is likely to find a niche market when your business gets news about a competitor. The reason is to search for opportunities to improve sales and profit with consulting. Niche markets are good business opportunities for gaining customers: especially when the products or services (of your organization) are feasible or outstanding for consumers. This is viable for clearing assumptions that consumers might doubt your organization rebounding after so much competition from a competitor; this might have happened to your business before. The company can have the (added) benefit of achieving its objectives. Ideally, it can be useful that consumer profiles can also contribute to the organization's success (when using a process): to keeping a record of what consumers prefer from your company. Next, a (truly) noticeable benefit is the community where some profiles have been completed. Do they support your products and services? Fortunately, they can become repeat customers.
Part 1 Month 4 Field Research
The attestation of research can be validated for consumer demand: by conducting field research on social analytics with (or) knowledgeable consumers. In the meantime, a consultant can provide insight on this type of research. Therefore, it means a new start in the planning process for a market research plan on products and services. This presents a significant approach that has an impact on a company: by determining what the research is telling you. This has important discoveries for a company where consumers have discussed their outlook. The concept is given so a company's investment improves gradually and becomes successful: upon, carefully, entering a market. The enterprise is looking to better profits and meeting the needs of its clients (in the chosen market). If the research proved to be negative, the organization can be timely on improvements. A problem solving framework can be agreed on. Nonetheless, a goal is to eliminate any problems that occurred during planning. This is defined by the first module; it can be seen clearly when defining a problem. After all, the research conducted is significantly good. This can be seen as a substitute for a market research firm if it suits the company's budget to do so. There are many market research firms that may assist on the other end. I would like to add that the corporate training program is all it takes for an added benefit to your company. The connection can be made when its processes are initiated; this entails answering important questions about the market, strategy and customer satisfaction. It is meant to confirm a viable choice: when a corporate training program can be used successfully. A problem can be solved by using the following process: to see if the market understands your research, provides good conclusions from a customer's position, uses more than one method, has a long list of clients showing experience, being able to meet a deadline, avoiding missed opportunities, consistently maintaining communication with the organization, using the same people who are doing the field work and paying top dollar to consultants for excellent research (opposed to a generic one).
Part 1 Month 5 Data Collecting
An organization can avoid missed opportunities by collecting data about the market: during a research objective. This can be sorted where a process involves asking consumers important questions about the products and services. In addition, it may be classified data for the company due to competitors in the market. Obviously, the reason is the competition of other businesses in the same industry. This is arranged so the data can be accessible in organized categories during planning. It may be gathered by location and interest. Fortunately, a process can make the research objective more defined for the company. Many parts can be considered with a process: by finding the leads and collecting information, choosing the leads to make goals, creating plans on how to start it by using a method, to analyze, interpret the data and working on the results. This is stated for the organization looking to make an informative decision using this process (during planning). The thought is using a key system in achieving an effective collection of data. Data gathering comes in many forms, which can (usually) make matters difficult. This process provides a genuine way to achieve the results for planning. Ideally, this is considered qualitative and it can (certainly) be utilized during planning: to avoid delays on business prospects for the present or near future. However, large companies need to monitor their status as they proceed on efficiency. Some factors may arise concerning the context of the data. There are laws on the way information is collected and the protection of data. This is an example to prevent the information from getting to the wrong people. Technology can be used to monitor the data: by keeping it safe. This connects to a useful module and to apply the data collecting process. The reason is a good focus on the issues and maintaining the leads: which can be effective during planning.
Part 1 Month 6 Research Methodology
This program uses important research methodologies, which a company can benefit from. This can be added to make important applications in a planning process. The benefits, of choosing the right methodology, for the corporation can be vital to market research. However, the pluses are the comfort of knowing your approach will be good and effective. The minuses are falling short of the right methodology and to miss relevant research. A better decision is to follow the proven process that any organization can apply for choosing the appropriate methodology. This is done by understanding the type of research that you undertake during this corporate training program. There are two methods to consider qualitative and quantitative research. The undeniable basis is to know your options. For example, quantitative research has variables, theories and questions. It is meant to generate hypotheses on the data collected. This is agreeable, especially, in the way it delivers on research. Your direction may favor the use of numbers and statistics. However, it does not provide the full meaning of what experience can tell you. A consultant's expertise can deliver on research and consult on its methodology. The idea, for this, is avoiding the details in between being missed for new ideas. Therefore, the data is linked to the production of numbers with facts or hypotheses. This shows less in qualitative research: which is meant to comprehend ideas, values, beliefs and other facts for consumer demand. This applies to the preferred approach for a corporation in training. Important goals can be added to the process. It can be stated as using them together to avoid missed opportunities. In fact, this is a trustworthy option to reap the benefits of two methods. It can be rounded that the approach is to really target the research both ways. Therefore, quantitative data gives questions to assemble statistical data from the organization's perspective: while qualitative data researches important findings with the consumers involved in the questionnaire sample. More can be used to focus on this challenge by applying both methods. The process for qualitative data begins with insight on a consumer when holding a discussion: start by asking closed questions on a survey. Ensure that the questions are engaging. Consumers can interact with their permission on doing a questions survey online for a convenient time. A consultant can consult on this objective when a corporation explains the purpose of its products and services. Then, the enterprise can file it so the process (for qualitative data) starts by doing samples: pertaining to the research, to make a clear question list to ask, to request permission using the questionnaires on a consumer sample, to keep (consumer) names confidential, collecting answers by email (or online) and to examine it as qualitative data. It is noticeable when one method would suffice: where the research is directly related to one option. Therefore, this belongs to a qualitative approach. It can be added that the discovery can be made with the single method (qualitative). Ideally, the research methodology is to obtain useful data from the two options or one.
Part 1 Month 7 Statistical Interpretation
This program's seventh objective is to interpret the information with a consultant: for they are the choice of options for the organization. It is useful to know how it compares with the vision and mission of the company. The organization can infer on what the sample population may be thinking about its products or services. Thus, the significance (of interpreting the data) is to make sense of it and to understand them: to implement the plan of the organization. The corporate training program provides a process to interpret this data. This is figured by applying two methods: statistical or inferential statistics. The thought is using more inferential statistics. If there are some useful parts to consider then it can be used for this purpose. It is to examine and interpret the data to make predictions. This is workable because a company needs to utilize the information: to make solid predictions before entering a market for its products and services. When the information is not available, there would be differences in interpretation. On the other hand, it will be known that the information must be accurate to yield results. The reason is the likelihood for errors from misinterpreted data. Evidently, misinterpreted data is indirect. Therefore, it cannot deliver on the right decisions for targeting a market. This connects to starting again and applying a (thorough) process. The plan is to focus on this challenge: by gathering trustworthy information, making it unbiased, including bias, doing a large sample, asking appropriate questions, to take out the bias and distinguishing the margin of error. Now, the information can be interpreted this way. This is meant to expose the factors that could have led to a result for inferential interpretation. This is not different to solving a problem. Simply, it is applying some questions to get answers for inferential stats after the process is done: where a consultant can provide thorough insight on the subject. Then, an organization can gradually improve its prospects for business.
Part 1 Month 8 Data Analysis
The organization is ready to compound the data and it may begin to know the direction of its business. Therefore, the connection lies with the analysis of the data after qualitative and inferential research. The thought is it being reliable and valid at this point. However, a worthy decision is to test the business model that allows an organization to perform during implementation. A known decision during preparation is to summarize the information so it can be displayed during presentations to stakeholders. My corporate program's objective will, essentially, provide a process for preparing the data. There are preparations: which need to be made so the data will be useful and readable for a company (during analysis). This is planned by utilizing a process for data preparation. The reason is to include an emphasis on how to comprehend them: by checking questionnaires for unacceptable questions, to doing edits, coding it (by data scientist), making them accessible (to responsible employees or secured computers), to check the review for inconsistencies, to make adjustments to statistics and analyzing the strategy. This process is sorted for the benefit of the organization: in preparing the data. The thought is the time and effort spent in accomplishing this task. This is valid in understanding what the organization would, currently, do. In fact, it is a factor to a deeper understanding. This corporate training program wants to reduce any inconsistencies in the data: by encouraging a transformation advantage for the organization. As a result, it can be modelled for utilization of the process on data preparation and planning. It may be permissible for adjustments to be made for updates in statistical information. These can be broken down to meet data preparation expectations: in the process and editing. There may be parts considered to be ambiguous, which may be eliminated. It can be summarized by ensuring that enough time was spent with consumers to understand their wants and needs: during interviews. If the process is not upheld, it would be a drawback for the organization. This can be reported as missing an important process when it is done partially: due to inconsistencies in the data. A business can complete the process to implement this corporate training program and to successfully complete the preparation of data.
Part 1 Month 9 Segmenting Strategies
An enterprise can be organized for business or be ridiculed on its efforts. The reasonable option is to utilize a process for segmenting (your) data. This is distinguished by a proven process where an organization uses research and important survey answers for data segmentation. They would focus on important target markets, which help companies identify opportunities for growth. It reduces cost for them. Then, the number of surveys is reduced: because the few can (certainly) be effective. Normally, this is determined through consulting. The reason, for this, is the feedback from consumers on surveys being used to set conditions for a market approach (on products and services). The thought is the setup of the segments. This is beneficial because a plan can be made on the criteria: which may be urban, suburban or rural demographics. Different categories can be created when the data is being used. A business can meet this challenge with a process: by collecting the right data, to create the segment specification for each, using statistical analysis (by the company) for closely related groups and to profile the results. This is repeated for target market planning. The grouping of data can be added two ways: by time or variable. The reason is the time being fixed, while the variable is not a fixed pattern. If it is confirmed, a pattern can be existent: because the outcome can be predicted easily. The result is achievable to continue the process in reaching a segment in the population: by measuring the opportunity for each consumer, to do an analysis for related groups and profiling it (into a one of a kind group).
Part 1 Month 10 Result Analysis
The enterprise can result in many successful accomplishments under the program. The focus is to provide a plan of process after checking the results of an analysis (during market research for consumer demand). A final decision may be valid from checking the analysis: after verifying important information from a research objective. This can be done searching for valid performance activities in the research. These key initiatives can determine the potential of a company and it can prove the activities are attainable by the enterprise. This can lead to a challenging market for products and services: towards profit for the organization. This is based on evidence for the likelihood of success. What would happen in this venture? The organization begins to plan for this market after checking its own business model. It can result in low cost research towards the market. This is an opportunity for the enterprise to do it while accomplishing important goals. A business model would need to be completed or adjusted. It can be pursued by process: to providing a scope for it, looking for the favored outcome, to describe what needs to be done, looking for useful variations, to find the facts to begin the process, identifying the final results for the end and a diagram (to display the flow of such steps). This connects to an arrangement of a business model: after evaluating the key performance activities when checking the analysis from the research. The benefit, of this, is the company saving on cost and reaping the benefits of a good business model. It is worthwhile for your company. This ensures progression for a target market within a sample population (or the whole) when it is done effectively.
Part 1 Month 11 Sales Presentation
A company can consider the impact a sales presentation can have on the growth of its business. Stakeholders would have the benefit of investing in a tangible business opportunity if they were convinced of its potential for success. Fortunately, an (independent) consultant can draw from the professional experience in their field and transfer knowledge to a company (as to how this is certain). The plan is to provide a process for preparing a report for presentation. This is initiated when a company has solid plans to start a product or service for the market. An enterprise can think about the important part of planning a business and a way to document this information. The corporation can begin to change its thinking on the path of its enterprise: where the report provided a clear description of the company's target market from reliable research. The writing of the report would include the needs and desires of consumers: which were obtained from surveys, focus groups, competitor information, financial reports, statistical interpretation and a research analysis. This was sorted from previous research and put into writing. The likely problem is not including all the information required on the report. Even so, a report will be written concisely. It will need to include all the necessary information to meet its purpose for a presentation. This is agreeable where the corporation wants to focus on reliable statements. The enterprise can include these details regarding the market and prospective clients using a process: by creating a title for the report, to include a table of contents, summarizing business information on the market research report, to write an introduction (with background information), including qualitative research (and/or quantitative research), to write the survey research section, summarizing details to draw a conclusion, to put it into a presentation and a conclusion based on support. What can be understood is the effort provided from the beginning of the market research: to ensure the completeness of this report for a presentation.
Part 1 Month 12 Activity Report
The organization would have to consider the activity generated after a sales presentation. Changes can begin throughout the company where it is (more) tuned to business development. Some sample products or services can be made and sold to a select population in the market. This is devised by following a process for generating an activity report. The description of the report has different objectives on how to target one or additional markets. This is figured by using statistical and scientific data from the start. The collection of data, prior to this, can be made for specific routes and procedures where it may be used systematically. The idea is to produce an accurate report on the success of its activities. Therefore, quality evidence can be found with ease: providing a rich examination of the data on several target market approaches. The idea is to provide credible answers to questions that were given before. In addition, an organization can benefit from this using a process for generating it. They can meet this objective: by using statistical and probabilistic models in its process. This is ideal: as the collection of research is used for this purpose. The statistical portion of the report is centered on facts concerning data that was observed on consumer wants and needs. In return, it will sample a large population. It can be added that the report can include an adequate estimate for the production on a target market: where consumers are likely to purchase the products and services. The reason for this concerns the size, amount, cost and risk of the market. This is specialty for a consultant to consult on solutions during this event. The next step is the probabilistic model. It concerns a set of probabilistic distributions, which is the company's focus on detailing. Later, it can be used for insight and consulting from a professional. This connects to, sufficiently, distributing to sample populations. It is permissible to the start of selling products and services to additional markets. The company can begin plans for testing and observing the success (of them). Its basis is to prepare its resources for the production of products and services (highly favored). These market research processes, for consumer demand, are inclined to some core benefits for any organization. A practical application can lead to a company improving on problem recognition, problem solving, solutions statement, research methodology, change management, network management, survey research, recruitment selection, data analysis and research proposal.
---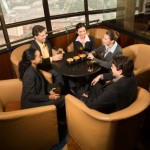 Market Research – Year 2
Part 2 Month 1 Idea Screening
A plan can be set after careful analysis but it is drawn by ideas worth considering; an enterprise can develop a professional record with this mindset during development (towards a review). Therefore, the needs of the enterprise must be met where there is favor for its betterment. It can be accepted before or during planning. However, the advantage is maintaining it with new ideas, which is another factor for a company. Some parts to consider are cost and quality. This is pursued with a schedule and the order of events to accomplish, which can lead to an improved focus for them. The connection can be made between customer feedback, new ideas and research for the development. This is figured by setting a framework on what the company will do: and analyzing the research for recommendations. The corporation will also utilize qualitative data for guidance. This is agreeable: as it is effective information from the research done previously. It will deliver the confidence needed to market products or services. Therefore, this can be added when brainstorming the results. A corporation relies on a process leading to direct solutions, which can be achievable when implementing this corporate training program: to brainstorm, using new focus groups, to allow the focus group(s) to compete with each other to create ideas, providing some qualitative research and the evaluation from peer groups for market verification. The thought is using the means necessary where the company can create a good direction to market (its products and services). Customer feedback played a role in the generation of ideas. Then, a consultant and peer groups may join to evaluate them. Nonetheless, the generation of ideas increases creativity and it can validate the outcome.
Part 2 Month 2 Initial Development
The initial development may be starting and the company must detail the actions: that it plans to take. A consultant provides experience and insight during this development. This entails deciding whether the company favors the path of its business. During this phase, the feature of a product or service (that appeals more to customers) comes first in the order of importance. The steps involve finding the reason for the interest and making it acceptable: to many consumers. By opinion, it is information that cannot be missed. The reason is fulfilling the wants and needs of consumers: where the interest is supported the most. If the company took a different option, they might have lost a majority of the consumers in a target market. Most businesses would find this unfavorable: even when a company wants to try something new. On the other hand, the advantage is using solutions that are useful. However, the information may be large and cumbersome: before reaching the most important parts of a product or service. In other words, it may be time consuming. It is worth the effort where it is finalized on what the consumer desires. Some questions can arise on the validness of the most desired features for consumers. How would it do if the features were not listed the same? Then, the parts that are most demanded will likely be used. Statistical analysis will be useful (and using the average of the most desired). A corporation relies on (corporate) training processes leading to (direct) solutions, which are achievable when implementing this corporate training program: by defining what consumers find interesting, to take the most important features, rating the features most desirable to have, to list the least desirable ones, comparing them and to introduce a focus group to rate them.
Part 2 Month 3 Product Development
Your organization can accept the start of product development, which is warranted due to the progress of market research. This part of the module is to provide a process for product development (where the enterprise plans to introduce a product or service on market research for consumer demand). Therefore, will the product ever meet customer expectations in a potential market? The initial development can have the features that customers value most in them. However, will this be a trend for customers or a lasting commitment for purchase after development? The priority is to get the product ready for the market: by building and assessing its features. The advantage is the support of the research and analysis from the start. Therefore, the product or service can receive the authorization for development. Customers want preferred products and services, which may (slightly) be different from the ones planned. The company can seek to make changes to them: even for participants of surveys. The modified products can rank better than the original ones; this would (then) be the preferable choice to sell to consumers outside the survey group at the end of development. The reason is the product's appeal to customers overall. The benefit is the perspective of respondents from the company's survey, which pushed the idea for better or preferred features. It can make the difference where the product (or service) went through re-examination and analysis. This is repeated for any of them: the company plans to develop. It can be added that product development can contribute to the organization's success when using a process: by combining to build and assess a product or service, allowing consumers of the survey to voluntarily build ideas for them, to allow them to make real decisions on the features, looking for the best or favorable options and to create the preferred products (or services).
Part 2 Month 4 Product Testing
This basis is to provide a process for testing a product. Therefore, the organization would need to make it through testing. This is important to consider as customers will like value from the company. It has to be strong before heading to the market. How will the product or service pass the test? It would have to meet company or state regulations: detailing the products' (or services') safety and capabilities. A determination would be made (as to whether it is legal or not). However, it would be due for inspection. They are tested to prove or disprove its features. Otherwise, it could not arrive on a target market. Tests are (experiments) to verify safety, quality and capability. The company can claim its patent and understand its liabilities. Importantly, it can compare to other brands where a competitor exists in its industry. It may have similarities that the organization or a consultant can verify. Changes may be made to pass the competition: resulting in differences to other products and services. This is figured to ensure that the product is unique: or a potential brand for success in the market. The company can test this with a process for product testing. This will be added as the following: to aiding customer survey groups in the specification of the product or service, testing them for usage or a sufficient number of times, to document any flaws or detected discoveries in the product (or service) and setting them for correction. The thought is correcting any issues in them. Nonetheless, it serves as a precaution in preventing any problems for customer use.
Part 2 Month 5 Planning Continuum
A key objective is to provide a process for a general plan in (process) development. The principal part is applying a combined process, which can reach other target markets in the industry. This planning continuum includes the business strategy of the enterprise. Nonetheless, there are preparations to be made when the company can understand its place in the market and the economy (after previous research and analysis). This leads to a cohesive strategy where professionals and employees do their part to accomplish the tasks. In other words, all departments in the company will be working together (when it is required) to achieve success. This will bring the most result. It is important in meeting the expectations of consumers: in terms of needs, quality and service. It is also important to offer reasonable deals and service to them: by building efficient factories to produce more of the products or services and lower the prices for consumers. Otherwise, they will rank a business to offering the best deals during supply and demand: whereas generating profits and sales for other companies. The organization cannot provide business for other competitors unless it supports its business. Your company can meet this challenge for general planning in process development: by positioning the products development with the business strategy, to use teams with a consultant to organize the development, designing a sequence to optimize the process (or apparatus), to analyze the data, preparing it for production, to assure the product to meet good standards (for manufacturing), testing it and to sell them in the new market during or after a review.
Part 2 Month 6 Process Control
The results of product testing can lead to a continued development of an effective process. The rule is to move forward at this point and controlling the output of development. However, it is workable when specific steps and worthy assumptions can add benefit to a growing business. This is strong for an analysis and making a good framework on process control. It is relevant to many methods being used, which yield notable results. Certain companies would lack this progression: especially failing on product tests. They are a selection, the proper fit and the validation: for a basic developmental process. When these basics are included into the mix, they give (the thought for) useful plots of data being used for a model product or service: in development. The organization can eliminate the few that is useless or lacks a basis for effectiveness: in exchange for information that is plausible. The principal mission is to continue on its priority for development: by choosing a particular type from the data (or previous to it) after product testing, to find the data to fit it, conducting a new experiment to verify its status, to collect more data when rated poorly on status, proceeding with suitable data, to validate its quality and to include them into a continuing process. Ideally, an enterprise can use its pool of information from market research to control the process. However, this is arranged so it will be utilized in continuing an effective process. It should be reliable in answering important questions. Also, other problems may be identified during this stage and they can be eliminated by defining a problem. It can be done in two additional steps, which are the experimental design and the collection of data. It is convenient where the enterprise can integrate them: for the continuation of an effective process.
Part 2 Month 7 Business Improvement
The enterprise can improve and connect to business development. This can point towards a good future if it is done accordingly. A company will need to advance at this stage. The goal is to utilize more from its market research of the corporate training program: with a strong development. The exception is using another channel during development for consumer demand with this training program. This is an alignment for change, adapting to new technology and the reality of a growing competition. A process is workable for these reasons. The advantage is positively affecting information, technology, employee development, customer satisfaction and more. This can be informal where it is necessary for reaching a distinct market. The decision is to enhance this direction for growth: in finding what is more important. It can be sorted with a priority using a process: to distinguishing a need for change, to examine the current process, fulfilling the obligation for the organization, to receive support and making a strategy for improvement. This is validated when it is reaching tangible marks for business. The thought is the modification for market acceptance, which needs to be done to keep up with technology and essential news: which takes time to achieve on the business level. This is excellent where it may be done, efficiently, for continued growth. If there are similarities with the market, it can be optimized in the least amount of time to prevent delays. The reason is the resources being used that may increase cost and time. For example, an old company went bankrupt in business when it did not align to current and future standards. A good example is the Bethlehem Steel Company, which was a ship-building business of its past. The company was based in Pennsylvania. It is known in history from manufacturing businesses and clients alike. However, the company's finances started to fail after years of success in business. It was an incredible and outstanding custom business in Pennsylvania. Some of their achievements include tunnels, bridges, to nearly 2000 ships built and more. Its decline in business deals started in 2002. The improvements had stalled in 1977, 1980s and the 1990s. In its early stages of business, they flourished on a system of doing business: its own. Understandably, the company did not adapt to the right industry.
Part 2 Month 8 Monitoring Evaluation
The next objective is to, essentially, monitor and evaluate the process during development. When checking it, the business may (at some point), notice something impractical and useless. This might occur during or after business improvement. A process can evaluate this and assist in making a determination on what to do. An observation would be made for better enhancement or to find potential issues utilizing a consultant. Otherwise, it can be verified when the staff managed to be on schedule with their project for product or service development: this is a good outcome to solve potential issues. The results can also be shown by the activity: on the inner and outer progress of the organization. The company needs to be examined as a whole. An evaluation will determine if changes need to be made. This is needed where the company can use quantitative and qualitative methods from the research done. Qualitative methods are based on characteristics and quality. It is for the information type and the quantities gained using a form of measurement. However, the best part will be the managers and planners reaching their goals for the company: and succeeding on efficiency. The preparation can resume when the final part for monitoring and evaluating delivers on continued business. The process starts by creating another framework, to understand the process while monitoring it, to evaluate it, including relevant sources for monitoring, to collect the data and examining it using tools for monitor and evaluate. This is sorted and measured on a schedule where an enterprise can utilize it like the membrane of a living cell: to promote change in the organization. The thought is the improvement to process development.
Part 2 Month 9 Customer Feedback
A development can have feedback from consumers on sound ideas for improvement: about a company's products or services. The reason is to see if opportunities exist for additional target markets. Customers will have provided the feedback for this. In addition, they are people who buy them (from the company); they live in communities, cities or abroad. They are looking to meet their wants and needs. Therefore, consumers are likely to provide feedback to make the development simpler. They give their perception on the problem(s) or benefits. If there is value for it, consumers can agree and buy them. There are benefits to understanding customers on their views. The bond (a corporation makes) is the participation of consumers aiding in the direction of development. The advantage is the empowerment and growth of the business from effective feedback. How does it succeed by other techniques? It is determined to be the best option. The process is beneficial this way: in terms of participation from consumers and the work of an experienced consultant. There are two ways: a passive or a more involved customer. The first is more involved with organizational activities and the second is the one taking the initiative through meaningful feedback. The preparation can be done: by choosing knowledgeable consumers, to receive feedback from them, gaining ideas for the company's development, being sure the group is not overly large, to begin important questioning for customers of the group, being professional, to avoid regretful promises, not being indirect, to control the direction of the discussion, asking participants about their thoughts and to conclude with a diversity of reliable ideas.
Part 2 Month 10 Continual Improvement
This approach involves another take on continual improvement during development. The plan is to continue using meaningful feedback of consumers and small groups. This mission is to analyze and interpret them. It is done with a particular choice from feedback: when analyzing and interpreting for continual improvement. The reason is to monitor and assess the development on a schedule: where products and services have a thorough analysis and a strong framework for a target population. A useful alternative is to apply methods for data analysis and interpretation: into a presentation. This can be broken down to two methods: quantitative and qualitative data. The parts of quantitative data are numerical. This can predict the request for more or less of a particular product or service. However qualitative data is not numerical. As a result, it presents new developments for a presentation. Some examples are focus groups and questionnaires (when using qualitative data): which gives more insight into the needs and wants of consumers. The parts, to be useful, for quantitative data is the distribution and frequency of selling potential products and services. If applicable, a bivariate analysis can be used for quantitative research. The organization can pursue it (for reports) during continual improvement or other statistical methods. This is the simplest form of statistical analysis. The theory is to go further in analysis from consumer feedback. A bivariate analysis makes possible predictions for potential products and services. Therefore, it can be classified: into scatterplot graphs, simple correlation coefficient tables, percentage tables or simple linear regression. Each graph or table belongs to a definite function explaining the direction for continual improvement. A scatterplot graph displays values for usually two variables for a group of data. Its benefit is to find a correlation between two sources of data, which can be displayed in a (3D) image. The correlation coefficient does a relation as well. However, it goes further into determining sources of dependence. A percentage table (known as a pie chart) uses a fraction incorporating percent(s) totaling up to 100. Each section, of the pie, displays the total percentage for each category more or less. The linear regression table displays a straight line with points, which shows the vertical distance between data points. It shows the sum of squared (residuals). This is organized to show the distances from observations to the regression line. These methods, of analyses and interpretations, can be gathered to display continual improvements. It can be used to implement them: by analyzing and to interpret the development, examining the content of the qualitative data, summarizing it, making a report on news interesting about it, considering reliable consumer ideas with qualitative data, using the results from simple statistical techniques and reading the frequency distribution table (for quantitative results).
Part 2 Month 11 Interpreting Results
There are final interpretations to new data when it is done the right way. The reason is to make use of a process, to present it after an assessment and to deliver on excellent interpretation. After all, this is the direction for growth in business. The company wants to organize its start date for products or services to potential clients. This is defined for business. Therefore, the concept is using technology to display the research results for another take on business development. The results (after assessment) will be presented where it may be shortened to an extent for interpretation: because of time constraints or it will be extended to appropriate dates. The reason is for it to be understandable for the company and consumers, which will affect the delivery of important information. The idea is to have an impact, with its products and services, about the market for consumers. The direction is to verify these results for viable business through a presentation: with the readiness to implement them. Therefore, the plan is to follow the description of the report and the focus to this challenge is using a key process: in utilizing descriptive statistics, to describe the principles of the report, explaining the appropriateness of it for a target market, to detail its contents and presenting it to potential consumers. This can solve (and provide a solid effort on interpretation and business development). A set of ideas and solutions will be near or close: to a future goal. A consultant can provide beneficial highlights for the report. Ideally, the theory (for the prediction) is to get consumers to have a better understanding of the project. It helps to begin manufacturing them: when most of the processes for market research are completed (towards a review).
Part 2 Month 12 Target Population
An important matter for your enterprise is your target population. It cannot be done on impulse. The main address is to follow the research as a guide. This was the reason from the beginning. Ideally, your company will begin contact with a small population. The objective is to begin selling the product(s) or service(s) to a small market, niche market or a sample population. The test would be done in the field with consumers in a sample population to see the outcome of sales. This is warranted by using additional participants who are willing to receive samples or purchase them (at a fraction of the cost). This is second on a sales presentation to stakeholders, which may be approved during a continuation of the corporate training program. Prior to this test, the participants have information about them. They are conclusive on their views about the products or services. The company received completed information and capabilities during its final stages of development. It is understandable that the key benefits were conducted during the presentation (after monitoring and assessing them); which brought the company to this point. They will observe the response of participants. The objective is to utilize this process: by developing a topic about the products and services, to discuss the key benefits, using a method during the study, to collecting data from the target population and analyzing it for a final development. If it resulted in positive feedback, the community will show interest for the demand. This will change to consumer demand. Fortunately, the approach was always about a thorough (market) research from the start. The final development, to be achieved, is a rapid assessment: and a basis for the implementation of products and services. It is done by creating a discussion with formal questionnaires, to examine the participants and studying remaining leads. These market research processes, for consumer demand, can benefit the organization. A practical application can lead to a company improving on applied research, competitive advantage, niche marketing, communication skills, experience qualities, employee development, network management, training evaluation, identifying opportunities and community relations.
---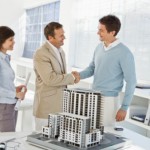 Market Research – Year 3
Part 3 Month 1 Fund Management
The plans and development will have settled for your organization. The direction is changing after a thorough development. It is time for the implementation of products and services. The company has generated enough funds from a target population to think about mass production or the deployment of services (to paying customers). Stakeholders have shown interest from the start when a sales presentation was done on the company premise. The relationship has engaged their support. Funds were provided to begin market research from the start towards development (and implementation). The reason is an efficient process for implementation after development. An organization may have the assurance to start the process for products and services. However, the funds can be made available to begin it: by the organization. This is an example of utilizing them for implementation: after reaping the benefits of a thorough market research program. When the funds are not complete for the company, it can explore other options for funding. Knowledgeable companies are willing to support a project that is highly favored, which deserves the opportunity to meet consumer demand. Customers can be thankful when their expectations are met. Some companies may notice the organization being supported by its market research: where there is interest in a campaign. On the other hand, the organization can have the financial means to begin implementation. Thereafter, it is figured by a process where the company can succeed on this matter: by creating a budget, to estimate the amount of money it will cost, meeting with stakeholders or partners on making a decision, to discuss the priorities and comparing it to the business model. The prime factor is the research that the consultant's team was doing in the beginning. The enterprise took the objective in using this corporate training program. It is agreeable as the corporation wants to continue (good) performance for a market approach on products and services. In addition, communication with stakeholders or partners can result in more financial contributions to enhance the implementation of the process.
Part 3 Month 2 Scheduled Maintenance
This phase is to organize a maintenance schedule for the implementation of products and services. In the enterprise, preparations can be made: where this is planned on what needs to be executed. A schedule must be concise and clear on the tasks: to ensure the process of implementation. This initiative can be followed with a suitable process: in gathering the projects or activities involved with the implementation (of products and services), to establish a schedule on the start to finish, meeting deadlines to complete projects in a timely manner, to check on internal or external issues related to the business and evaluating them. This is sorted to assure that the process is confirmed and exercised. The thought is learning to adapt when the organization needs to make changes: after understanding more (about the market). Changes may occur in the middle of an implementation process. Consultants have experienced this from companies and there is the willingness to provide solutions for the enterprise. This is understandable when the company needs to, continually, adapt to them: on the completion of projects and activities. The enterprise wants to maintain its business and gather essential news. The corporation can repeat any adaptations to changes, which begins in enhancing the process for products and services. It can be added that a timeline is a realistic view on the order of events to be taken. The reason is the date and time of each activity and making use of it. The answer is to provide good production for sales after planning, development, to implement and conducting a thorough review. As a result, the enterprise is better engaged with its business model while implementing its products and services.
Part 3 Month 3 Implementation Plan
An implementation plan is started instead of a quick fix for business. First, this was demonstrated with a planned development when a maintenance schedule was initiated. Then it continues with a basis for implementation. This will result in the execution of them: after trial and errors for the year. Eventually, the plan will develop effectively utilizing a process. It is already known that the planning and development is set on implementation. After all, these connections will lead to a worthwhile benefit: which can be thought as a definite implementation process. This is due to the careful steps taken during the beginning processes: where it is important to fulfill its mission and rank (in the business). It can be stated that the implementation, of products and services, can contribute to the organization's success when using a process: to assessing the plan, creating a focus for it, searching for a team within or outside the organization (for a consultant), conducting meetings and providing news on the implementation process results (for the organization). This can be combined and put together (largely in executing a plan). Therefore, it is figured to assist and assure: for a successful market approach on products and services. The thought is the basic steps leading to a plausible decision, which is putting plans and strategies to action. It is critical to a company's success: involving everyone in the organization and referring to the vision and mission statements. Nonetheless, the prime objective is to utilize them: while maintaining the companies' finances, work environment, sources, business partners and consumer demand.
Part 3 Month 4 Change Control
This experience is meant to incorporate useful modifications for implementation (on products and services). A business might (then) consider normal, minor or major changes. However, how will it do with or without the current plan awaiting a change? If the development was done effectively, it can proceed with implementation. Even so, an organization might want to utilize the current plan: with some useful changes. Therefore, certain differences can result in a lasting change. The corporation would want to know how it is similar to the current plan. Its objective is to save money. If the organization can lists drastic changes, there will be issues with the current plan. This can be broken down to an evaluation plan about the developed program. Fortunately, the part that is influential would be the budget. More or less, quality will cost money. Otherwise, an organization is overly zealous, which is a factor for many companies trying to outpace competitors. This is an example of why an enterprise may want to implement its plan step by step. The concept is to focus on this challenge utilizing a process for a careful approach: by targeting four market segments or locations, to gain useful feedback (from participants), executing the plan in steps, making important changes (or modifications) for improvement and a consultant evaluating the process (from the starting point to the finish). A practical application involves evaluating: how the modification will work with the process. Customer feedback can determine where the modification stands within the implementation of products and services.
Part 3 Month 5 Stakeholder Management
The program aspires to build relationships with stakeholders through management. The reason is to be certain that the enterprise is ready for business. Sometimes the process can experience problems with funding or the lack of an agreement between stakeholders. A plan of action was met with agreement from the beginning. Would they support the implementation process? It is certain that they need to be informed about the plans, development and the demand of consumers. Additional advice can be found through a consultant. This would provide in-depth information for stakeholders who might resist the idea during the current program. Even so, it is broken down to a particular target market for consumer demand, which makes it a lucrative opportunity for business. This can be motivating to them. Practically, the parts that will matter are the demand from consumers and the approval for funding. Stakeholders are contractors, customers, buyers, regulatory agents or large contributors (to a business). The organization, and its workforce, can prepare for change: especially in a new business environment. It can implement important qualities of its plan, which were carefully planned and developed (for products and services). This is an example of an in-depth implementation process for success. It is known that the funding will play a key role in getting it started: after the accomplishment of the implementation process and a meeting to convey the results with stakeholders. The connection, to be made, is the access gained from training them. They can understand this challenge with a process: in creating a plan for in-depth implementation, to monitor it and meeting with stakeholders on its progress.
Part 3 Month 6 Maintenance Activity
A scheduled maintenance can result in good performance (activities) for an organization. During implementation, it is understood as a continuous process until reaching a review. Managers will need to maintain it: working as a team between departments. It is beneficial that a management consultant enhance the idea through consulting. Although the implementation phase has been planned, it can be sorted with a good plan of action and tailoring it (to the business). It should support the mission, vision and business model of the organization: making it similar to its objectives. It may be explained for any differences that arise from its use. The enterprise can confirm it to meeting these important factors when the maintenance works well with the process of implementation. The organization can be fond of this process: by creating a plan and to check on its progress. If the plan affects the implementation process negatively, it can be halted. The outcome is more positive than ineffective when it is done thoroughly to establish a good impact for products and services. This is figured for changes that might occur: to keep the implementation plan strong. The thought is quickly eradicating a small situation so the plan would not be positioned off course. Finally, maintenance can continue to ensure a steady process with no arising issues. The organizational departments can ask for assistance for important matters that need attention. A consultant can be readily available providing insight on the subject at hand. The idea is to know where to go with the maintenance activity when it started. Its goal, ultimately, is to be steady on the sales information (from a presentation to stakeholders) to meet its purpose. The company does not need to go over its budget: only if changes occur and the appropriate action will be done.
Part 3 Month 7 Transition Management
Improvisation procedures for workers (and professionals) may be due to transition with new policies. Essentially, it is known that corporations have procedures and policies to conduct business per day. The relation is assuring that employees and professionals complete their assignments and projects: by understanding and following them. This is thought to be the requirement (or choice) for ensuring the implementation process is upheld. In good faith, the business can benefit using its new policies. The company can continue focusing on new additions to policies while utilizing the corporate training program. If the company puts them into effect, it can result in quality work and an emphasis: remembering the organization's vision and mission. This is a point of a company setting good standards for employees (and professionals) where it explained the policies and procedures. This constitutes an effective way to promote the products and services of the organization (to customers). However, consumers will have to learn something about the company. It is practical for the business to focus on policies for change and effectiveness: in winning consumers. This is a way of the enterprise moving forward with its professionals. An organization will find policies useful where it can apply it for implementation. They will be organized for employees to understand: by making copies for the staff, using email attachments for key employees, teaching workers and training them with a consultant. Ultimately, policies belong to the organization, customers and its staff. It can be enhanced with a process: by creating it, to record the information, printing it and to take action when it is not done correctly. It is certain that a market is being targeted for the implementation of products and services.
Part 3 Month 8 Resource Management
The organization can have good reasons for utilizing its resources for production. Part of the reason is to keep a record: of the efforts being made on these processes. It is essential that an enterprise knows what they are achieving during the finished plan. However, the departments (of the company) may be delayed when the processes are not fully done. If an organization is new or lost in these experiences, it might not have all the processes done thoroughly: especially if some were omitted during implementation. A corporation can monitor this and keep a record: of the tasks, requirements and improvements. The record can be extensive but not overly done. Management may need to detail the progress of all departments: providing a description of what processes were achieved or lagging. They can receive consulting from management consultants. This can determine on how well the departments are winning with their projects (after careful feedback). Was there a delay? It may be technical issues or too much time spent on management. It is evident that a process will be necessary: to train employees or managers on writing the work scheduled to be done (or completed using a planner), to instruct them on how to structure their time into parts when completing each project, to collect and plan, seeing if it meets the objectives by doing an analysis, to check with previous projects (to see how they are current) and validating them before implementation. The staff will hear of these through information meetings with employees and managers. Fortunately, the organization will draw a decision from this process. It happens that the feedback of management and employees will be a motivator for success. However, the employees will have followed the corporation's policies (for reporting to managers on completed or nearly completed assignments).
Part 3 Month 9 Training Development
Employee meetings are great to teach and train the staff (of managers and employees): when projects or objectives need to be done and understood for market research. This is going to be done, good. The preparation will have the managers and employees ready: by using the resources available, teaching and training them. This can be planned for training purposes during the implementation process. It will focus on the varied modules for implementation. Therefore, they are centered to start on training that is specific. This is figured where it can be used to do the job better for production on consumer demand. Additionally, the idea is implementing them for their intended use: after rigorous planning and development lead to an advancement of those processes. Even so, they are able to sort the differences in making them workable. It is an example of what can be used today and in the future. A corporation may add additional parts to them to enhance the training. The team will meet these objectives with a process: by employees providing relevant feedback when receiving sample posters or newsletters on current (or featured) products and services, to determine the number of managers or employees who need to be trained, considering the funds to start the training, to include the employees and managers directly involved in the process, teaching them before an implementation phase as a team, to give them tests to make the training understandable by the consultant, having them meet with the experienced consultant for knowledge and insight (while providing feedback), to have the team determine the potential success in pursing supportive goals for implementation, begin recall of the knowledge gained from training, and to provide training for managers (or employees) who missed their sessions. The most, to be said, is for all employees and managers to comprehend them: which is specific to the organization. Finally, this can generate opportunities for improvement and overall success. The reason is what training introduces to learning minds on the subject and goals of those processes.
Part 3 Month 10 Purpose Statement
Your organization may have something of value to say. The corporate training program is adding benefits to your business. It was established by knowing what to offer your consumers to meet their needs. Therefore, it is suitable for a purpose during implementation while it is preparing for a review. This will share a common interest within the company that everyone involved can follow after training. The processes are set for the company as a whole (or a particular group for sensitive projects). This is obvious because it involves responsible parties, which can be another reason for sensitive information. It is known that the content and descriptions were gathered for a purpose in implementing potential products and services: to a group of targeted markets. The bond, to be made, is the satisfaction found in effective activities leading to a purpose ready for a review: to board members and a CEO. The research is sustainable for the company without problems of completeness in the implementation process. It can be stated that the dates and title, of a consultant, responsible for completing the training were set on succeeding for the organization. Therefore, this can be classified for review by the board of directors and the stakeholders. A process is readily available for a purpose statement: by using a consultant in the group to guide key team members on their processes for project implementation, to conduct individual meetings with each other and making the process easier to implement by communication. This will help the key employees understand how to view its company: during an implementation plan.
Part 3 Month 11 Strategic Implementation
The companies' frontline awaits instructions for strategic implementation and production: after an execution plan for production starts during a review. My corporate program's purpose is to make certain that the processes are being implemented through strategy for consumer demand. This relates to the organization keeping them active: which makes a difference for managers and employees working on company projects. They will receive directions from upper management to follow a process for strategy through consulting. Undoubtedly, there is a synergy being developed here when top executives have the authority to keep control in the organization: while managers and employees follow the rules and obligations of the company. At some point, there are employees who may not be in agreement with the development. However, a consultant focuses on what needs to be done for an organization while utilizing a corporate training program. Otherwise, the company will instruct its staff to have training sessions for any lack of understanding: while devoted workers receive recognition for their continued work. This can indicate that the implementation process has not matured yet: where the staff needs to work their part for another training session. It will be an example for managers and employees: applying the process through understanding and practice. The corporation would have to discuss the changes, which need to take place. This can be a renewed focus for the staff on the purpose of the organization. Even so, managers are entitled to suggestions that work well with the program. A minimum discovery may be sustainable when the workers or managers want to contribute them (to upper management through feedback). Top management would need to know first before anything is added to a rider: in respect to what has been established. This is an example of the corporation considering a slight alternative: to enhance the implementation plan for products and services. Later, it will consider a rider to company procedures that seems relevant to a few of the corporation's goals. This is where the corporate training program will work as a whole.
Part 3 Month 12 Employee Assistance
Managers and employees of this company can learn from recorded experiences during an implementation plan. It can be broken down by the difficulty that managers and employees face learning from the experiences of the organization. Sometimes employees are not happy about being told what to do. The alternative is to use the resources provided by the organization to get the work done for implementation. However, there are dedicated workers who seek to better their performance with their talent and follow the policies. Otherwise, managers and supervisors will record: monitor and direct (what needs to be done). The idea is looking for quality work where recorded experiences (of the organization) can prevent current or future problems for employees (or managers). It is not about being bossy. Instead, it is geared towards (efficiently) meeting consumer demand. Past experiences can provide helpful solutions to the process and the use of technology. This is the idea when many people think their solutions fit the project for implementation. Unfortunately, it was not fully weighed on the benefits when employees do it on their own (without supervision). A good application, for managers or workers, is to learn from personal and past mistakes. A disgruntled worker may present their frustration improperly to management or human resources. Even so, it may affect the employee's performance. If he or she is not doing the job right, they may be prompted to have a meeting with management (or a supervisor). The company can utilize the success of past experiences to teach employees: on preventing problems and misunderstandings (when working on projects). They can discuss any disagreements in a constructive manner. This applies to getting the implementation process going where consumers await the release of potential products and services into the market. These experiences coincide with communication because they were written to help workers or professionals (learn from experience). In practice, they provide a stage for comprehension and feedback. Workers share their work experiences with managers and employees without criticizing the company, to receive feedback, relaying useful responses to other departments in the implementation process and to learn together (as a team). These market research processes, for consumer demand, can provide insight and benefits for any organization. A good application can lead to a company improving on standard details, task analysis, conceptual framework, strategy formulation, a working environment, training evaluation, support assistance, change management, employee commitment and competitive analysis.
---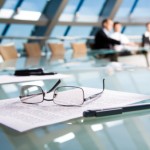 Market Research – Year 4
Part 4 Month 1 Organizational Benefit
This program envisions a market research review process that benefits the organization. In conjunction, the enterprise will strive to initiate the production of its products and services (highly favored). The affair is the effort and dedication, which resulted in a thorough market research process: from planning and development to implementation. Therefore, the review is achievable on the market research done. It is the process where top management can begin after confirming the strength of the research results with the market. Copies of it can be read and presented (respectfully to the board of directors for the decision to begin production); however, it is an important addition to the review process. The reason is the key business prospect for products and service(s), which is meant to generate business for the company and avoid wasting money from the start. This leads to information (or data) being collected during research: where it was backed by solutions and planned successfully. This process was put together to substitute as a pre-made map on finding a target market: where the organization can be confident upon entering (to meet consumer demand). For this reason, the consumers shared their views on what they thought about the products and services: either negative or positive. They were broken down and used to make solutions: on improvements during the development. How can this opportunity convince top managers of the effectiveness of the market research? Will it be worth the time and investment? Will the review be done adequately? The company will understand its focus with a process during a review: by first comprehending how it works, to ask the consultant involved with the process for insight, understanding how the market research can be utilized and what was uncovered during the review.
Part 4 Month 2 Observational Research
This program's module is to proceed with a market research review process. Even so, the company can share their thoughts on the research presented. Key employees, of the organization, may spot certain aspects of the research: due to beliefs that other consumers might share. However, the benefit of the data and the research surveys can outweigh the disadvantages presented (during the review): making it favorable for the market. The reason is the number of tools and processes used to put the research together: where useful examples were provided to confirm findings. This is warranted where a thorough market research provided a (good) basis for a likely decision. The delight is the motivation of it where the research is defined and agreed on. However, the disadvantage is not having key questions answered during the review process. The program can focus on this goal (with a process): by using a SWOT analysis, to gather the resources needed for the review, incorporating important changes to the processes, to estimate the time to complete the review, considering the processes important for business and to (identify and) confirm additional funding from the stakeholders. A better decision is to use a key process as a tool in convincing stakeholders through changes. It can help the organization understand what needs to be done. If the review process is not continuing, some organizations may consider change management to get the results. However, this would not affect the current status of the workplace. It is important to give priority to the corporate training modules: unless they were used along with the organization's work plans during observation.
Part 4 Month 3 Review Outlook
The initiative is to define to an extent of using a competitive outlook during a review. The market research results would need to be detailed where it can reach an agreement. It is the outlook of the market research for a review. The bond is the extent of time that a program review would take to complete. The idea is using a timescale to thoroughly calculate the time allotted: for completing (such) a process. However, the objective is to begin providing resources to each department: as production may begin in the (near) future. This can help meet the competition in the market (in a timely manner). More can be said in regard to the resources. First, there must be (some) boundaries: where money is not overly spent because the (market) research is still under a review. Therefore, the departments of the corporation can begin planning to channel resources during this time. As it is being met with successful approval (in numbering areas of the research), there will be an expectation in starting business soon. The reason, for doing this in a review, is to prepare the departments for efficiency with minimum delays. The alternative is to do a less costly review: by prioritizing the parts of the market research that needs attention. When the funds are available, the program's direction can include the remains into the review. It can be assured that the corporation will understand this process: by finding the parts of market research that drives change, to determine the process that will be used, finding resources to assist with the review, to determine what will be needed in the time provided and to make it happen.
Part 4 Month 4 Useful Tools
The training program's conduct, during a review, is to utilize useful tools on displaying the vision. First, it is acceptable that the company needs to visualize its goals: and the important processes involved in the corporate program. A map can be made to display how to market the products and services. The changes, to be considered, are the parts in the review that are less dependable in creating this map and its tools. This is an example of applying what matters: especially to the vision and mission of the company. An application entails writing important information on the map to show the objectives for each area: art and diagrams can be utilized. For example, the parts would focus individually on different processes: presented to the company from the corporate training modules. This applies, to assisting the organization, in getting a larger picture of the work that will be done. The boundaries to the map can be set: creating windows (of opportunities) that are easy to follow and understand. The review can succeed as the details are being made from it. This also belongs to creating new ideas that were not presented in the beginning of the research. It can be added that the program can focus on different areas of this system: pertaining to a specific department or concept. This is organized for its intricate displays. It is known that the information, from the market research, can be broken down with a map: that is clear and easy to follow. The perception is the order of events taking place. Therefore, the thought is having a fully functional market plan. The corporate training program will focus on this process: by agreeing to the boundaries of the map, to define areas of approval with a consultant, locating possible areas of potential problems, to address them by making changes, understanding what the processes accomplish, to provide the availability of resources (for each department) and discussing the areas to work on first.
Part 4 Month 5 Revised Map
This process is to make a revised map for a final review: This is approached by making a list of changes to make a completed map. The way, to do this, is to show the steps to be taken: which is important for an excellent map. The point is to return to the previous one and find the parts to be taken out: the ones that are useless or unnecessary during a review. Some processes cannot be taken out because they were proven to work 50% of the way through empirical research with a consultant. For this reason, the corporate training program had weighed the benefits of one versus the other. They will remain even until the process is modified: and tailored to the organization's mission. A map shows a relation to meeting the market with new products and services. In addition, customer relationships involve meeting their needs. This has been verified through research, planning and development. On the other hand, this can be sorted by departments: in understanding a change was effective. It can be from a single department or several noticing the benefits. A consultant can present the findings to key staff in the company. The point is the managers and employees sharing anything of benefit, which may be used later. This is agreeable where it can (positively) affect business prospects for a market. Nonetheless, the findings from certain departments can convince management to change: which produced an impact on the organization overall. The program will focus on this priority: by finding something of value for boosting the process, to keep it simple, making vital decisions and to create the next step for the revised map.
Part 4 Month 6 Useful Options
There are answers to consider as to what processes offer better options during a review: Does any process have anything of value to offer? They would have to be considered if they addressed problems, provided effective solutions, avoided delays and enables the completion of a task. This means something significant for a business. Therefore, a distribution channel will be important on where to offer the products or services. This is the reason for integrating the processes with facilities using advanced technology. Each process plays a role in getting the work done after a review. The company can focus on this priority: by understanding if it makes work easier, presents any problems for elimination, makes certain that it is efficient and knowing the people in charge of its execution. The common problem is delays in executing where work could be done efficiently: the first or second time needs to be understandable on a corporate training map and a thorough program. Organizational behavior may be the outcome for so many delays, which can apply to certain companies but not all. Otherwise, a professional can have assistance in solving a problem during a process: where constant checks can slow the process. Fortunately, a timescale can be used. The program suggests organization to what is needed for it. Important steps can be added to the process to make it easier. Any issues that arise, with the process, can be addressed accordingly (by defining a problem). In addition, important measures can be introduced for the organization: and knowing who is executing the process and its delivery. The enterprise can have a strong culture in implementing them: and to obtain results where this may be the company's strongest asset.
Part 4 Month 7 Important Issues
The enterprise needs to identify important issues before production during a review. This can be organized for key environmental subjects: such as economic, social, political and technological factors. These parts may have business leaders finding interest in your organization's products and services. A business leader can come forward from any of these environments; they may be looking for quality goods and services to meet the expectations of their city, enterprise(s) or business partners. These environments can be defined by micro and macroeconomics. Micro pertains to individuals and their market behaviors. Ideally, it deals with the communication between buyers and sellers. Also, supply and demand is commonly used. Prices and output are decided by companies and industries. On the other angle, Macroeconomics deals with theories. Corporations decide on how much to produce and charge. Obviously, supply and demand are real factors. When the supply is high, the prices decrease. When the demand is high and the supply low, the prices increase. It can be added that the company may be exposed to other issues from these environments. Government inspections or a lawsuit can put companies at risk (or out of business). In the political field, new tax and trade policies can abruptly affect business practices. In economic conditions, there is inflation and unemployment. If unemployment is high, consumers will buy less than usual. For the social aspect, the way people think (about products and services) can change. Also, consumers may find something better or adopt a trend: through social media and online communities. Technology plays an important role in communicating to a target market. The disadvantage is consumers who communicate negative issues about businesses by internet, which may be true or not. Finally, the environmental approach wants companies to produce green products: making them friendly to the environment. More can be done when using a process to address these issues during a review. The program will focus on this priority for the review: by putting together the training needed for managers, to make sure its customer focused, preparing employees to provide excellent customer service and to allow paying customers access (for customer feedback and service).
Part 4 Month 8 Data Examination
The enterprise can examine the data generated by work of the program: on mapping and the review of market research (for products and services). This entails looking for ways to improve the process after an examination of it for the final review. Fortunately, this is put together on finding opportunities for other markets: and doing checks on the staff or potential customers. It can also examine ways on improvement for additional business ventures. The idea is the organization not losing sight of opportunities where quality work can succeed towards the market(s). The idea is utilizing the modules of the research for optimal results. When the managers and employees do their part, it will (instead) focus their mindset for doing the best work possible: in achieving the vision and mission. The service part of a business will be the receiving end for customers: after a review and the people making purchases. There is a relation with consumers when the company is carefully reviewing customer feedback. The enterprise needs to look for probable options. The company and a consultant can examine this with a process: to assure that the service staff is trained while coinciding with informative data (from the research), to find issues with motivation, making certain that the right resources are being used during the process, to assure the process is effective and to use the right technology to support the work. It is certain that a thorough examination can lead to sustainable improvement. The data can be complete (on accuracy) for use.
Part 4 Month 9 Improvements Review
A review can gain continual improvement and a foothold in the market. If the company did not make it yet during the review, it can be filed after identifying minor issues: and the agreement to solve them with solutions. This belongs to a list of problem statements that can be solved during this stage. Then, a consultant can finalize them with effective solutions. Thereafter, a foothold on the market is confirmed when the target market's location and characteristics are finalized. Next, the organization can begin the process for production at this point. This information can be recorded, as well, for future reference. The first module can also be added to define a problem for any complications arising. It would be organized on what can be done before the start of production. However, what will a continual improvement on a review process benefit? It would reach its goal in the market. A program will meet this challenge with a process: by removing unnecessary parts of a process, to eliminate the part causing a delay in production, switching the order of events, to create a new process to incorporate (which is permissible from a consultant's advice) and confirming the boundaries for each. This module verifies that these modifications are possible when using this corporate training program. Furthermore, a company would choose improvement opposed to a downturn in business. The benefit includes making the process easier: where it is likely to process in accord for business. Then, the gaps can be filled with solution oriented part(s) during market acceptance. These can be included separately from a consultant. Even so, it may change the direction of activities to a slight extent but this is better than an average outcome.
Part 4 Month 10 Written Proposal
Present changes to stakeholders that are noticeable during a review. This is agreeable for important adjustments to research results for market acceptance. Importantly, they will be informed of the scale and benefit of those changes. This was determined after continual improvements were being established during implementation. Trial and errors have been exercised fully. As a result, the funding may be changed for alternate or new additions presented from the corporate training program. The advantage, to be made, is the objectives being attainable. This is the start to competitive advantages. Originally, the thought was to arrange a meeting to discuss the resources during the review process. This can be done by writing a proposal that is concise and informative. The arrangement would be a decision making party (with the board of directors). The plan is to pursue them using a process: in listing a detailed situation, to present the options for change, discussing the risks and how to reap the benefits after approval. If the organization is quite large, a formal proposal will be necessary. It can describe the project that the processes are involved with. Also, the reasons would have to be outlined; this can be figured by key departments or managers responsible for working the process (under a professional consultant). The thought is to include them on the proposal where the stakeholders can communicate with the team on their progress: of the project and its underlying processes. For insight, the benefits and risk may need to be written on the proposal. Next, there are genuine examples that cannot be overlooked for the environment. This is agreeable where the environment would not benefit from destructive materials: such as toxic or dangerous chemicals, contamination or the destruction of property (etc). In addition, time constraints and costs can be included in the report. The work involved will (then) be put together to form the proposal for the stakeholders.
Part 4 Month 11 Positive Results
The corporate training program can be utilized for future use. It is agreeable that the company can include these processes into a similar experience after a successful review. Even so, some differences may be found: where the organization can integrate them into important areas that work especially well for business. As a result, the enterprise will further the strength of its marketing plan and continued success by a consultant. They can seek to train their employees and managers for continued improvement after the review: these are required for the plan to be presented again. The organization can advise the staff individually on areas for improvement. This is an example of the program creating opportunities for growth: to train and integrate. For this reason, the corporate training program can apply a higher review process: by having an open mind, to find people who support the review, conducting interviews to find potential problems or risks, to keep information confidential about the names of the interview groups, and creating a diagram to help them see the processes at hand (while using a revised map from the market research). The strength of the review process can create value for the company and its customers: where plans are underway to introduce them to consumers. This is an example of getting the most from improvement where this can be presented as a proposal for change to stakeholders. A practical application entails delivering the final market research to the board of directors and stakeholders: which, they will provide the funds after reviewing an improved market research process. Finally, support can be given to managers and employees: to begin the line of production and the deployment of services to paying customers.
Part 4 Month 12 Program Completion
The good qualities of this corporate training program are to complete the change after it is done. It is certain that it is gearing towards completion. This is a genuine factor for the company. The organization can, finally, begin to market its products and services (around the world and/or locally): using the brands researched and approved. This is an example of some areas to consider: including continual improvements. A good application entails following key stages developed: which includes a timeline. It will display the sequence of events to take place: after a company approves the market research plan. If the stakeholders found the changes useful, they will have provided the funds upon approval. Therefore, the organization will provide the makeup for production. Upper management can begin to be at ease: as the production of products or services begins. The company's team can focus on a process for project management: by following the plans based on the research, to collaborate with a team on the project to complete, implementing it, to assess it and applying it for the expected benefits. The consultant can determine the success of the production: by confirming the nature of the company's products and services, to evaluate its record on sales, checking its timeline on the sequence of events, to review the current progress of its market research from the program, determining its competitive activities and to observe the progress of its activities. Plans can be made for the following year for a similar or modified plan: if the organization chooses to use a new four year program.
---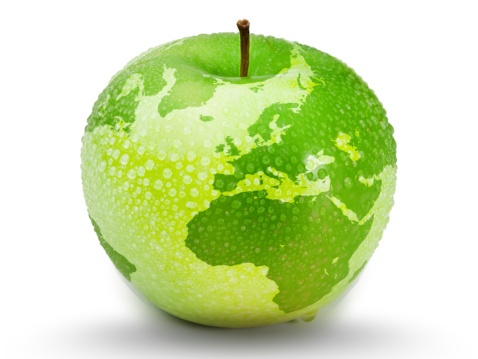 Methodology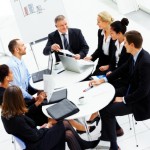 Market Research – Program Planning
The use of this methodology for planning constitutes a one year span. Its purpose is to make use of the important processes of planning: with overt technologies changing the face of market research. Even so, the technology proves to be beneficial to companies and consumers: in light of the progress. Therefore, a company needs a training program to lead the organization in a proven direction for success or sustainability. It is done with an effective schedule to winning consumers (and their dollar votes) where market research is gathering information about the wants and needs of consumers. Indeed, the market is difficult for companies afflicted with this changing environment. Consumers want to see the value in the company's products and services (before buying them). This is occurring rapidly in business. Therefore, online consumer communities are rating companies: which creates the challenges for daily practices. An enterprise can meet market acceptance with a plan for using the appropriate methodology; during these times. Qualitative data can be generated for this purpose. A corporation can match (against) online communities with effective groups on surveys and focused interviews. A research objective is viable for a company where a consultant can provide experience and effective knowledge ( to enhance this program). Online surveys can be utilized by the company or be left behind (in the industry). Another plan of benefit is through building relations with consumers during instances of insight and trust. The program starts by finding a possibility for your line of business where priorities can be set: that the competition may not block. This can be organized through a plan of action after a diagnosis of a perceivable problem for the company. Importantly, this can be discovered through consumer feedback and a cohesive team (of key employees). A corporate team can work with a consultant for fact finding and knowledge transfer. It can also be organized by inquiring about essential news from trade associations on the industry: which can be obtained free of charge. The activities of doing primary and secondary research can be validated and interpreted for a presentation worth considering. Stakeholders can see the benefit of the planning process: by observing a sales presentation during planning. Then the organization can be fond of the initiative through planning under a corporate training program.
---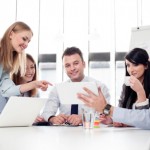 Market Research – Program Development
A development can be eminent where stakeholders may be in agreement with the planning process. The reason is the organization creating its future under a reliable corporate (training) program. Therefore, the purpose of this development is the transfer of data from planning to development. This entails searching for new demographics and to segment for a target market. The initiative is to consult on the research obtained and begin a developmental framework. This is like a plan being expanded so it can reach its potential. It is focused on leading the business. It goes on to points of organization and to utilize feedback (from potential consumers). Nonetheless, it creates some differences that other corporations may be seeking to achieve. Communication is (only) between the consultant and the organization for sensitive information. Also, organizational products and services can utilize a control group during testing to see where the enterprise stands for those highly favored. The consultant can provide insight during relationships and tactfulness strategies for consumers. Different channels will be useful through one-on-one interviews, online surveys, observations and more. The thought is the market for products and services. Fortunately, government agencies assist by providing free statistics on the population density where a target population can be existent. The company can sell samples of them (the products or services) for feedback from consumers: under the information observed under a training program. This is a priority for observation worth considering. It can go as far as discovering windows of opportunity for projects: especially on smart devices. The consultant can make a determination on these useful perceptions of customers for the development.
---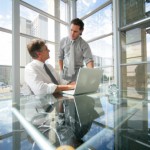 Market Research – Program Implementation
The implementation plan is a firm decision after development, which includes a strategic plan and stakeholder approval. The reason is the expansion of the planning process where the development reached a definite potential. This is defined by it being complete in its objectives until a review. The next thing is applying them for implementation. The corporate training program will lead on this value and concern for consumers. This means the start of hands on production by employees or services after a review. Even so, the enterprise needs the guide in process to assure the success of its program. A consultant can communicate the insights and highlights (of the program). Therefore, it will be influenced by the vision and mission of the company where a sample population can purchase the products or services for meaningful feedback to the organization. This entails understanding already what is possible or not. During this phase, some goals need to be achieved over products and services, which concerns safety: quality and cost. These are part of the strategic plan. Also, trial and error is essential for improvements in it. This can be found a number of times in the corporate training program. Employees would need to be trained to meet implementation objectives. Priorities are accomplished with a team working with a consultant between projects. This gives a clear vision of what the corporate training program is looking to accomplish with the program. Reports and a presentation are made for emphasis: and the order of processes to make the best of the company in the industry.
---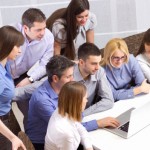 Market Research – Program Review
The program review is the final process for the year. It either accepts or refutes the action plan. It happens to predict the outcome of products and services because of the research done: from the start to finish. A team under a consultant will verify its findings from the research when it is complete and ready for production. However, the program allows some changes to occur to complete a thorough process. This is the result of several modules targeting the value and capability of the market research process. Even so, these changes are settled from the evidence provided by the research under the corporate training program. Therefore, the enterprise is not looking for a total change but a modification of the plan for improvement on products and services. This is a study on the planning, development and implementation. Therefore, the consultant can lead and review by example, which is strong on external views for the company. After all, the company took the initiative in utilizing this program. The agreement is to approach the business for a target market: with minimal risk for failure. The advantage is a distinguished quality of service and a successful product line (from testing to sales). Market acceptance is achieved when the organization sees value and acceptance for consumer demand. The answer left is production and the deployment of products and services. Continual improvements are confirmed and they are not limited in their focus for additional target markets. Part of the reason is the review process searching for windows of opportunity.
---
Industries
This service is primarily available to the following industry sectors: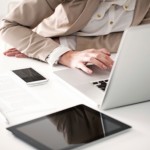 Education
The history of the education industry has evolved unlike the past. It seems to be adding something new every year. For children, public education started between 1750 and 1870. Math, science and reading were taught. History was being written: as well as the advancement of technology. However, market research has been with it from the beginning. For adults, it can be broken down to the content or scope of the subject. These studies carried the principles that were taught 100 years ago. They were subjects such as market research and consumer behavior. It was sorted for students to learn and comprehend at the adult level, which are still being used today. Those parts of market research help educators. They offer ways to correct the new approach to education. Some subjects were taught long ago in the classroom and they are no longer used: for example agricultural marketing. The importance of education was the influence that it had on the economy, behavior and demographics. It can be stated that the concepts, used in marketing education, are still used in books today. More can be said about their origins: and its role in the economy. Thus far, it continues to teach leaders and generate theories from history. Teachers would learn from these theories throughout their working years. This is figured by its broad perspective. The reason is the changes that occur in business. As a result, students are taught new topics with the old principles. Universities have taught this for 116 years now. The fact is it being around for thousands of years outside the modern era. This is interesting where teachers teach from the beginning: so the leaders of tomorrow would not fall back on what is known.
There are unfortunate reasons to the education industry being less competitive in the US. However, it seems problematic the last two decades from elementary school to high school. Therefore, the current rank of education would need to change for the better. The United States ranks 14th place in the world in K-12 education from market research on education. The problem is the difficulty and peer pressure that inner city children face in and out of school. This is evident where some children are continuing to lag on studies: while some others progress and succeed. It is understandable that education is needed universally: from kindergarten to 12th grade. Knowledge needs to be passed on so our societies can advance. The board of education is responsible for the budgets, curriculum and policies (of their local district in the United States). Each town or city has their own board of education. It can be added that the state sets the standards for all public schools. Private schools are independent: they are not maintained by the board of education. However, they are usually considered elite schools. After 12 years of education, students are able to attend schools with higher education. This occurs after truly earning a high school diploma. These are known as colleges and Universities, which are being maintained from income through donations and ticket selling. Even tuition payments help these colleges and universities. Students who did well or excellent attend those institutions. The largest public university, in the United States, is the University of Central Florida. It has an enrollment of 51,269 students. In a private university, the largest is Brigham Young University with an enrollment of 30,409. Finally, the largest online and campus college is the University of Phoenix: with an enrollment of 380,232 students. It also has a stadium in Arizona called the University of Phoenix Stadium. The commercial aspect, of these universities or colleges, is the money generated from athletics. Many of the students study majors on business, healthcare, computers or a different study. Some students are involved with sports teams for their school where they earn scholarships to pay for their education. The universities are generating money from the sports: such as basketball, baseball or football. This pertains to a school's average growth in revenue for the year. The University of Texas ranks number one in its revenue where it made $165.7 million dollars in 2013; its current endowment is approximately $3.27 billion dollars. An endowment is a large amount of money that is given to a school. Second, the University of Wisconsin made $149.1 million dollars; the University's exact endowment was $2.465 billion in 2015. Finally, the University of Alabama reached $143 million: with a current endowment of $631.95 million.
The education industry for the future will continue to benefit through technology. Schools will be using computers and starboards. They will assist in educating students while teachers continue instructing children. The positive part is an improved learning environment. Some districts will be able to afford the technology for all their students. They will have important advantages where the students can receive free educational activities online. Market research proves that parents will find it convenient to purchase e-books at lower prices. Otherwise, books will be getting expensive to buy: especially for college students trying to purchase them (with financial aid). It is known that college students, majoring in the humanities, have not been able to find work after graduation. In the future, these college graduates will have programming in their liberal arts majors to help make their degrees marketable. The thought is giving those students a competitive edge. This provides careers for those students. Also, vocational school students will get training in their field of study. This is done on the internet. The reason is obvious: especially for elementary and middle schools. Children will begin to learn from videos (such as Khan Academy). It provides, world class, free online education. The idea is to have access anywhere and anytime for children (to learn). This means learning will become social for them. It can be done registering for online courses. In addition, these technologies will train adults with educational backgrounds working for companies. It is already happening, which will be used more for the future. It can be stated that these education efforts may be linked to the cloud. It has been recent that competitive companies have been using the cloud, which are software and services that run on the internet; it makes videos, photos, documents and games (available anywhere on the internet). The education industry knows this. Therefore, the industry will extend the education environment for children after learning from market research.
---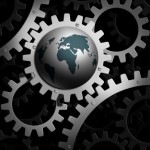 Hotel
The hotel industry was not called a hotel but a place for travelers to rest after a long journey. They have a long history dating back to ancient civilization. There are past stories of native citizens offering their homes for people to stay: especially during the Roman Empire. They provided pleasure for guest where foreign visitors were welcome to stay. The history was these hotels being substandard at the time. There was no star rating that is being used today. However, this had developed at a later era in history. The first hotel was started as an inn where people paid to stay in a room. Then, a public hotel was built and it was opened in New York City in 1607 (called the City Hotel). It was slightly better than the look of past hotels. A unique one was built and improved in Boston in 1809. The hotel was called the Tremont. It had guest such as Davy Crockett, Charles Dickens and Isaiah Rogers (the designer). A list of hotels began to flourish after this: such as the Radisson, Marriot and Hilton hotels. The thought was the good treatment to the guest and services provided: which became international. There were three important things presented for business: the amenities, service and price. This became the norm for hotels, which became acceptable to many people. The amenities are the surroundings and its pleasantness. It can be understood that many guests stayed at the hotels again after a good experience. They became the ideal place for travelers: who came from long distances or short. The business of the hotel industry increased dramatically (over time).
The idea of booking a hotel was the convenience made for travelers in the industry. They are welcoming to the variety of guests, which includes athletic teams, business people, wedding guests, travelers and families. There are parts of a hotel that accommodate guests and have ballrooms (for special events or parties). The quality, of the rooms, depends on what the guests pay. This goes by budget, luxury and business. The budget hotels are easy on spending where the occupant pays less for the duration of their stay. However, business hotels have the necessities that an executive needs to work in hotels for project time: such as a business center, internet, wake-up calls and a coffee maker. The rooms range from $90 to $260 per night. Luxury hotels were the most expensive; they are established for superior design: which provides superb service and pampering. The plan is to have five star restaurants, spas and marble showers (included for the guest). The prices range from $130 to $1,900 per night. Therefore, guests are looking for quality service, cleanliness and good amenities. The top hotels would fulfill those features. More can be said about these excellent hotels. The lodge at Sea Hotel is one of them. It received five diamond awards: including five stars. This fantastic hotel is located in Georgia where the hotel received awards for 8 years in a row. The second best is the Inn at Palmetto Bluff, which is on the Montage Resort. The standard budget hotels have two affordable places. One is the Wingate by Wyndham Hotel, which had revenues reaching $1.6 billion in the third quarter of 2015. It is the top budget hotel. The Drury Hotel is second and it has one of the highest awards for customer satisfaction. Its revenue was $393 million in 2012.
The hotel industry will be defined in terms of modern service. This will be shown by changes in amenities: for lighting, touch screen controls, large bathrooms and more. Those are some things that will change for the future. This improvement is sorted by experience for hotels. Trial and error played an important factor in making these changes: including market research. The focus is the guests feeling comfortable in the hotel (and the rooms). Most guest like to look at the clean and organized rooms: especially the bathroom. If it is decent, they are likely to comeback. Therefore, it will be possible to expand them (by 50% for guest of the future). This is ideal because a bathroom says a lot about the conditions of a hotel room (in terms of cleanliness). Hotels have to maintain them to please their guest (as well as the other rooms). The guest rooms will be smaller in the future. It will be certain that the bathrooms will resemble spas: which is the reason for the extra space. They will be relieved of cumbersome TVs and extra furniture. Eventually, the hotel rooms will install flat screen TVs. This is meant to encourage space and entertainment for guest. Room temperature and lighting can be controlled using a remote. Next, the lobby area will have meeting areas: for work and socializing. The benefit is making the guest's stay enjoyable, having services within reach and the amenities. Another way, to solve the situations of space, is to design good shelving instead of closets. By opinion, it is an excellent step in the right direction to the modernization of hotels.
---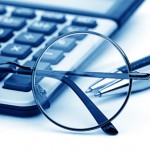 Retail
The retail industry is a dynamic business and it is increasing over time. It began long ago when trading was vibrant during 8000 BC. The reason was the different goods being exchanged from one civilization to the other. Visitors were introduced to new foods. Therefore, people found it plentiful when they requested more of the rare items. Many countries had climates where certain foods could not be grown there. Otherwise, they were traded with goods that other civilizations did not have. A helpful quality was the introduction of money to purchase them. The benefit was the buying power of the shopping experience for consumers. Some individuals found it routine: especially purchasing food. This was limited because there were not enough resources for everyone. People had to work to get their fair share. This was widely the reason for the use of money. It can be stated that the start of the industrial revolution lifted the retail industry during the 18th and 19th century. The benefit was the mass production that it brought. Products were produced at a higher rate: using machines. Many shops and department stores began to emerge: attracting customers and pedestrians. It gave the idea of different brands: which companies competed for using in the marketplace. The reasons are a company's pursuit to producing quality products and services: or end out of business. Department stores started a new era since the industrial revolution: where customers preferred shopping for any items (desired) at the same location. Smaller stores gathered around department stores resulting in shopping malls. This solved the problem of too many mini shops that a supermarket attracted more customers under one roof. It also carried more food for sale.
The retail industry is getting to be convenient and efficient for consumers these days. Sources indicate that individuals will get their motivation to purchase (products or services) using social media and mobile devices. The tools can aid consumers on learning about their preferred products and services (from companies). This can affect retail businesses that cannot satisfy customer expectations. Fellow consumers would provide details about retail establishments that other consumers did not know: whether they had good or bad products (or services). It became an advantage for them: on making a purchase or not. This is sorted by the way a company fulfilled its target market; if consumers are convinced, they will pay the dollar votes and be loyal customers. The purpose is the (retail) corporation looking for trends where it can prepare for other options during these pitfalls: like a new line of products and services. The point is to stay ahead of the competition. However, traditional brick-and-mortar businesses are being less frequented where customers are beginning to shop online. This is seen, by the retail industry, to be complex problem. It can be susceptible to changing demographics, knowledgeable consumers and new formats. These companies are aware that they will need to adjust and modify their business techniques. This is understandable where new approaches and processes will need to be implemented. The reason is to keep the industry successful and profitable: not like the 1980s. The way to resolve a problem with (traditional) brick-and-mortar businesses is to design them to cater different locations. By opinion, it will provide a good shopping experience, attractive places to eat and entertainment: specific to each location. This can be accomplished by adapting to a changing development. Thus far, Walmart is the top retail company for 2015. It earned $484 billion dollars in revenue. CVS Health made second place with $139 billion dollars. It is a retailer that specializes in healthcare goods and shopping accessories.
The retail industry will be a change in consumer behavior and companies adapting to them. The market research shows a shift in consumers buying products and services online: for the future. This will be a revolution where the opposing parties are the virtual and physical: companies of the retail industry. Customers want them both; however, companies have to figure a convenient way to integrate them. This will be done by making the retail corporation viewable to the public without being irrelevant. The point is the use for smart devices where consumers will be looking for a good deal. Consumers are, literally, searching for better options online. The technology will be an advantage for customers and businesses. There will be a huge number of smartphone users in the US, which has reached 160 million people. This is quite interesting as the figure reached only 82 million in 2010. In other words, traditional retailers must find options to be continually relevant to customers. This leads to the traditional brick-and-mortar (retail) businesses being less dominant in the age of smart (phone) technology. This benefit has been more favorable to online retailers by consumers: making it difficult for traditional retailers to bounce back. Those retailers are finding it difficult to make the changes: where they were established for long time. Some are deciding to close some stores for the future: such as Macy's and Sears. The stakes are high to change a large business. These traditional retailers will need to take quick action on reviving their businesses. It will be necessary to invest in new technologies, talent and a strong operation. Some companies have benefited from this: such as IBM that used to sell computers but is continually an impactful business in another division or industry.
---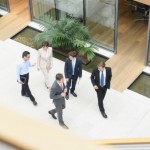 Restaurants
The restaurant industry has good locations for people to eat and restaurant firms making a profit. These basic concepts were later used for market research throughout history: contributing to consumer demand. In the 21st century, this industry was improving steadily. As the food and atmosphere became sophisticated, the prices catered to high class clients in 1845. The basic restaurants (or eateries) served basic meals to average clients. In record time, the American restaurant industry became an impactful business: between the late 20th century going into the 21st. In the 21st century, it was one of the leading industries to hire people. It is agreed that people during the 19th century enjoyed eating at such restaurant establishments. In the high class restaurants, fancy meals were served: which caught the attention of hotel businesses; they began to include eating establishments in their businesses where it became a terrific idea for guest: who wanted to eat in hotels. At first, the upscale hotels wanted to increase their business activities: where they struggled with the progress of high class restaurants. Nonetheless, this also occurred with the restaurant industry: where they were not getting enough middle class clients. Basically, these customers came only during travel times. Therefore, the customers became frugal with their money. Restaurant firms presented a new idea to attract those customers. They started chain businesses in 1870, which were located near railroad stations. By opinion, the chain restaurants brought greater competition to small businesses. Even so, customers started going to these (popular) chain restaurants. In 1921, consumers started to notice (new) White Castle restaurants with their square shaped hamburgers. It became evident that the restaurant chain became a favorite with customers. Many people heard about the new takeout windows: in 1930. Customers came consistently. The restaurant chains used effective ideas to improve their businesses and boost profits.
The restaurant industry is a prosperous business; which has a sales record amounting to $710 billion dollars in 2015. It is the result of an improving economy. Ideally, people are apt to eating at restaurants when there is money to be spent and food to eat. Current trends encourage family, friends and individuals to eat at these favorite establishments. As clients begin to number, it adds workers to the workforce; which is understandable to the demand of consumers. Current trends show that restaurants amounted to 15 million more workers in 2015. This creates opportunities for Americans to work. It is a fact that the restaurant industry is the second largest employer in the United States. Restaurants provide a place for people to socialize and spend time together: and people enjoy this. Services are provided to restaurant guest. The industry connects to other plans within its variety of restaurants: such as table service or fast and casual service. These features are offered to customers and receive their market share (of the restaurant business). It means that casual service grew 4.0 percent reaching 200 billion dollars in sales: while table service reached $220 billion dollars. Nevertheless, rising cost becomes an issue for this industry: which would be solved individually with underlying solutions through management (consultants). This approach is for the betterment of the restaurant organization. Although the cost factor is rising, evidence shows the recession to be a little slow on progress (for the economy). Next, the restaurant with the top sales (overall) is McDonald's in the US and internationally. It has 35.4 billion dollars in sales for 2015. Finally, Starbucks amounted to $13 billion in sales. Overall, McDonald's is the top restaurant this year.
The restaurant industry, for the future, is on its way to a recovery. At first, there was much scrutiny on what restaurants were serving. Trans-fat foods and obesity became underlying issues for Americans with heart issues. However, technology seems to contribute to its recovery. It is perceived to be a factor contributing to increased sales. Most of the restaurant businesses received an age segment of customers from 18 to 34 years of age. These clients researched their favorite restaurants and paid for their meals. It is agreeable to the surprising percentages: of 35% to table service and 47% to limited service. This indicates that technology will play a contributing role in the recovery of the restaurant industry. For all adults combined, it was 24% and 29%. It seemed that the young adults spent most of the time picking restaurants: or places to eat with friends. The thought is convincing where the average use was close 2 years ago: from 35% to 40%. This connects to, the possibility of, people relying on technology to search for restaurants: that will increase (in time). Likewise, it will be helpful for new restaurants to be situated locally. Families and fine diners prefer restaurants that are closer to town. The preference for local restaurants will average over 80%. Quick eateries or fast food restaurants would serve customers who travel long distances. By opinion, they will generally be located on major roads or highways. Evidently, businesses will be more successful in populated areas for the restaurant industry.
---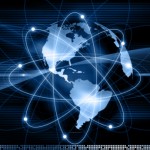 Travel & Tourism
The purpose of the travel industry is the numbering visits to other locations and the enjoyment of a vacation. This can be traced to trading in the ancient world where countries sent travelers with cargo; this occurred in many regions of the world. Foreigners took it upon them to explore these areas during trade. Part of the history can be learned of civilizations trading with one another: such as the Indus valley civilization and the Sumerians. This is figured to be around 600 BC and after. However, traveling for enjoyment can be linked far back to the Egyptians and Babylonians. The thought was the events at the time. The Egyptians held many attractions, which captured the interest of foreigners. The Egyptians held festivals and celebrations that made extravagance and fun. This is certain that different cultures are, usually, having a celebration or more per year. It is imaginable that the tourist enjoyed the art and structures of Egypt. The reason was the appreciation that travelers had for a terrific destination. More can be said: especially for people near the region. Interestingly, Greek travelers went to Athens and visited the Parthenon: it was revealed that Greek people were visiting many parts of Athens. This is where countries started to develop a friendship with one another. However, it was not always this way. Traveling became perilous for many individuals who did not have the experience. Businessmen found themselves in situations that they had not seen before. It can be stated that travelers also came for other reasons: searching for riches or gold. This occurred heavily during the middle ages. It occurred throughout history that Europeans did lots of traveling by ships destined to trade: with nations such as India. Many ships became lost at sea where they discovered the Americas.
The travel and tourism industry is people traveling for business or going to popular destinations (for enjoyment). This is done by train, car, bus or plane. It is currently a strong business. The companies have accumulated up to $1.5 trillion dollars for the industry (in the US) during 2013. This proved to be a valuable business: resulting in 7.8 million jobs for Americans. This includes other enterprises like travel agencies and airlines where arrangements are made for customers to preferred destinations: by train, plane or bus. The reason is different people travelling within the US and around the world. The benefit includes the export of goods to other countries. Since this is common in the United States and foreign locations, people have benefited from the income generated by travelers. For example, it resulted in indirect innovation. Ride sharing apps for smart phones were created. A new market emerged, which was not seen before. Companies such as UBER and LYFT got everyday people to their destinations on time: and less than the price of taxis and limousines. This became useful and quite favorable. An app uses google maps to determine the passenger's time of arrival and the amount of the fare comes from the application itself. Why have many people favor this over taxis? Taxis are known for taking tourist and people around the city or to frequented locations. UBER and LYFT drivers are also everyday people with approved background checks from their companies. There are so many drivers that it did overtake the taxi and limousine industry: resulting in (good) ratings for bringing passengers near or on time. Protests were made against Uber in Sao Paulo, Brazil and Paris. It can be stated that UBER was found in March 2009. The idea was for clients to submit a trip request on their phones. People found the need to use it to go to work or the airport. As a result, business began to skyrocket. UBER amassed $10 billion dollars at the end of 2015. Its counterpart is LYFT. The private company is gaining popularity. Lyft earned $530 million dollars. Its valuation raised its amount to $2.5 billion. LYFT became a rising competitor, which cannot be underestimated.
The travel & tourism industry will be limited on resources and to research (other) ways to travel. It will be the result of global warming, the decline of oil and overpopulation: these difficult topics will change the way people travel: as this is known to be the reality of the future around 2024. Oil, coal and gas will have contributed to unfavorable greenhouse gases: as it will continue to be global warming. Hurricanes and natural disasters will have occurred and the depletion of the ozone layer worsens (for Earth's atmosphere). Around the same time, oil reserves are decreasing (but not at a lost state). This means the price of travel will increase when the fuel is scarce. Otherwise, the quality of life seems to be improving as the mortality rate decreases. Medical facilities will be improving more than the past. In addition, the bountiful resources of the earth will be overtaken by the population (due to good health). The United Nations expects the world population to reach 9 billion people. The companies and government will act on these issues to sustain the travel and tourism industry. This is going to increase the cost of travel, which the industry will be overwhelmed by the enormous travel of emerging economies: such as India and China according to market research. The solution is to protect the environment, recycle garbage, using transportation, harnessing green energy, building structures that use green energy, helping individuals to be socially and financially fit. More can be done where the travel and tourism industry will implement a strategic plan to make travel sustainable. People are traveling more than ever and it will continue to increase. Technology is developing algae based fuels to replace fossil fuels, which the industry will be using to start decarbonisation for many regions by 2024. However, the demand will be expensive.
---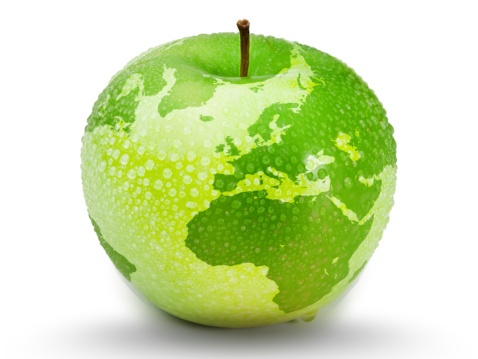 Locations
This service is primarily available within the following locations: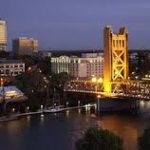 Sacramento CA
The history of California was intense and rich after the Mexican-American war. Solders from the south fought with American soldiers. Therefore, the Americans won a gruesome war: which was difficult to achieve at the time. A treaty was signed between the two countries called the Treaty of Guadalupe Hidalgo in 1849. This prevented future disputes from the Southern border. Therefore, peace was achieved between the two countries. California became a part of the United States. The city of Sacramento is the capital since 1849 where Monterey stopped governing California. Also, gold was found in the foothills of the city (known as Sacramento). As a result, a gold rush began for the northern region. It had people worldwide travelling to California in search of these metal elements. Gold was a prized element because of its lustre and value. Only a few individuals were successful at finding the gold: and became rich from such a discovery. When this resource was spent at around 1850, California's agriculture was rising. It was apparent that it was an agriculture rich society. It became productive and sold commercially to people. Migrants from China were arriving into California as well. They partook in a project to build a rail system that they did not desire to build (altogether). Originally, they helped mine minerals in California. The construction of the railroad became a useful system to improve transportation to many areas of California in 1869. Then, a transcontinental train was made, which connected the west with the east. This increased the economy of California. In addition, cities started to develop within the state: such as Sacramento, Los Angeles and other cities in Southern California. It developed large industries: especially in aerospace and electronics after 1940.
California is now a prosperous state where residents can be thankful for Sacramento its capital. In the past, the state was affected by a full recession. The tech industry took a downturn during these times where tech workers lost their jobs between 2008- 2010. Many workers did not have a savings so they lived in tent cities. However, it has changed for the better. Its economy is (supposedly) the largest in the United States and all (main) commercial enterprises are improving. California's gross state product was $2.5 trillion in 2016. Undoubtedly, it has the largest economy in the United States. The state is comparable to Canada's GDP with $2 billion in 2013. The export of goods amounted to $134 billion in 2007. In addition, computer and electronic exports were $48 billion: with transportation, agriculture and chemicals. A breakdown of California's industries is quite extensive. The government is (incredibly) large. It has 3 million employees working in its offices. Although the government would not be commercialized, its employees can contribute to the economy: when they buy goods and services within California. Nonetheless, the successful parts for the state are international trade, tourism and agriculture. Its qualities are exporting and trading; they provide millions of jobs for Californians; this is an example of economic progress for the state. The most practical application is its agricultural industry. It produces $43 billion dollars where the industry gains $100 billion dollars commercially. Furthermore, California is the leading dairy industry in the United States. Its products are shipped overseas. Nevertheless, almond nuts are its number one product. This commodity amounted to $2.83 billion dollars of foreign sales. In another industry, oil has its uses within the state. Fortunately, oil is being extracted from shale rocks: which would produce around 400 billion barrels of oil. The source, of the oil, is located in the Monterey Shale in Southern California. It is also a major industry in the state's economy. Overall, California has a thriving economy. Even so, it can be added that the largest private company in the state is Bechtel. In the United States, this enterprise has the largest construction and engineering business. Its revenue was $37.2 billion dollars in 2014. The second category is Platinum Equity, which is a private equity firm. The corporation specializes in mergers, acquisitions and the operation of companies. Obviously, the company ranks second in the state for private businesses. In the nation (US), it ranks 24th above other companies.
California's future will be less comparable to the Great Recession of (February) 2008 to 2010. During this time, 8.7 million jobs were lost in the United States. California was affected by those numbers. Evidently, the few similarities today are the small pockets of unemployment and underemployment throughout the state. Unemployment is at its lowest point than it was six years ago. Sacramento will continually have the top employers in the state: such as govern