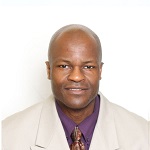 Market Research
The Appleton Greene Corporate Training Program (CTP) for Market Research is provided by Mr. Belmont BA AAS Certified Learning Provider (CLP). Program Specifications: Monthly cost USD$2,500.00; Monthly Workshops 6 hours; Monthly Support 4 hours; Program Duration 48 months; Program orders subject to ongoing availability.
Personal Profile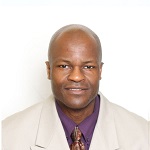 Personal profile
Mr Belmont is a Certified Learning Provider (CLP) at Appleton Greene and he has experience in customer services, human resources and management. He has achieved a Bachelor in Business Management and an Associates in Applied Science. He has industry experience within the following sectors: Education; Hotel; Retail; Restaurants and Travel & Tourism. He has had commercial experience within the following countries: United States of America, or more specifically within the following cities: Sacramento CA; Tallahassee FL; Newark NJ; New York NY and Harrisburg PA. His personal achievements include: enrolled clients for health plans; lowered client utility expenses. His service skills incorporate: customer services; human resources; management and marketing.
To request further information about Mr. Belmont through Appleton Greene, please Click Here.
---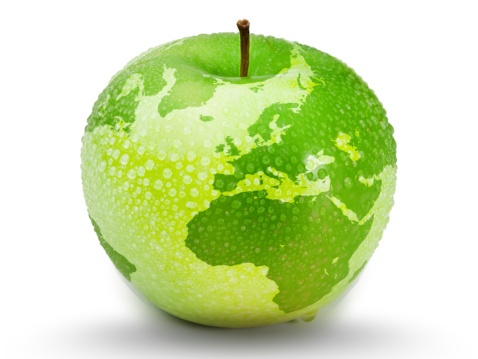 (CLP) Programs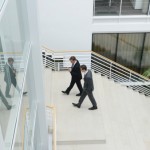 Appleton Greene corporate training programs are all process-driven. They are used as vehicles to implement tangible business processes within clients' organizations, together with training, support and facilitation during the use of these processes. Corporate training programs are therefore implemented over a sustainable period of time, that is to say, between 1 year (incorporating 12 monthly workshops), and 4 years (incorporating 48 monthly workshops). Your program information guide will specify how long each program takes to complete. Each monthly workshop takes 6 hours to implement and can be undertaken either on the client's premises, an Appleton Greene serviced office, or online via the internet. This enables clients to implement each part of their business process, before moving onto the next stage of the program and enables employees to plan their study time around their current work commitments. The result is far greater program benefit, over a more sustainable period of time and a significantly improved return on investment.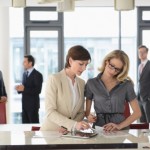 Appleton Greene uses standard and bespoke corporate training programs as vessels to transfer business process improvement knowledge into the heart of our clients' organizations. Each individual program focuses upon the implementation of a specific business process, which enables clients to easily quantify their return on investment. There are hundreds of established Appleton Greene corporate training products now available to clients within customer services, e-business, finance, globalization, human resources, information technology, legal, management, marketing and production. It does not matter whether a client's employees are located within one office, or an unlimited number of international offices, we can still bring them together to learn and implement specific business processes collectively. Our approach to global localization enables us to provide clients with a truly international service with that all important personal touch. Appleton Greene corporate training programs can be provided virtually or locally and they are all unique in that they individually focus upon a specific business function. All (CLP) programs are implemented over a sustainable period of time, usually between 1-4 years, incorporating 12-48 monthly workshops and professional support is consistently provided during this time by qualified learning providers and where appropriate, by Accredited Consultants.
---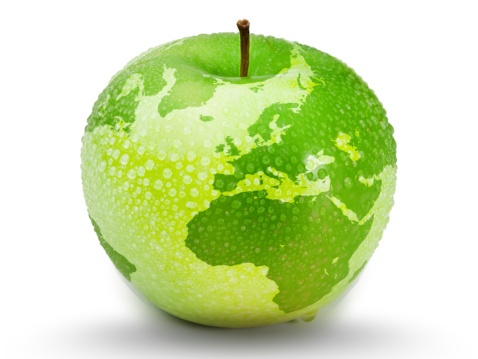 Executive summary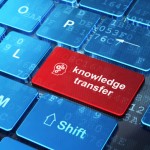 Market Research – History
In history, the mission of market research was to run a business with a plan. The purpose was to capture the attention of consumers where the people bought desired goods or services (from a company). Evidently, market research is gathering information about a target market for products or services. Companies were attempting to serve customers when they did not know of any market segments for potential clients: at the start. Market research was utilized to create a strategy for companies (big or small). The number of consumers varied for different industries. In the past, the research was developed in the 1920s. It assisted companies on making a determination on what to do with their old or start-up businesses: by understanding the needs of consumers. Therefore, customers bought the quantity of items desired. It created opportunities for companies to sell even more. Fortunately, market research would always be considered where it was a vital process to creating an effective strategy. Therefore, it can be a requirement for many businesses. This is agreeable when a company cannot take the wrong path for its business venture. Otherwise, advertisements were created to attract people and gain their interest. It can be stated that the focus was to get them to understand the products and services (offered). Eventually, the goal was to win their purchases through sales. Market research companies grew; they understood the benefit in conducting the research. They were done (somewhat) differently from competing companies. This connects to doing various techniques where market research companies wanted to make a profit on their findings: and sell them to other companies or consumers. It is understandable for the amount of work and research done. At times, consumers were not buying anything that they did not want. The way to solve this was to put products (or services) in publications or newspapers. As a result, consumers were asked about their thoughts: on the items or services presented. More techniques emerged. Even so, companies wanted to see if consumers would understand them. The benefit was about beginning production if people could remember something about the products and services. It was a good approach for the effectiveness of market research. It can be added that the largest marketing research company, at the time, was Western Watts. In 2009, the company had 53 million dollars of revenue. Before this time, the companies began to notice that market research can be done with telephones in the 1980s. People were interviewed less in public for this reason. However, future businesses have returned to this method with new technologies. It has proven to be great for customer feedback on smart phones or other devices. Unfortunately, companies would find the common telephone surveys less preferable: which was effective during its time. It is evident that the data collected by phone surveys were adequate and acceptable. Today, they are not convenient for impatient or busy consumers. They are, usually done online. Customers can wait and do them at a convenient time: which helps market research.
---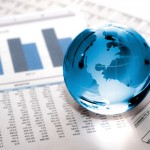 Market Research – Current Position
The current success of market research, for consumer demand, can be broken down to success stories of proactive companies using technology. However, part of the benefit was through consumer feedback online. The transition, for these companies, is the change from doing them by phones (from call centers). The internet, social media and mobile (smart) devices continue to be better options for conducting surveys about clients (on products and services). In retrospect, businesses continue to collect data from market research companies (from older methods). However, it is not the preferred choice for decision making. New market research companies collect information on consumers using technologies. It can be added that corporate executives would like to know the behaviors and attitudes of consumers: towards products and services. Then, employ the services of consultants for insight. Even though an organization may know the demographic information of clients and produce reports. Continual insight will be the answer to knowing the behavior and attitudes of consumers. Therefore, it is not for psychographics; they are looking for a thorough understanding of why consumers want to purchase, which connects better to companies. The reasonable explanation is the corporation, in an industry, looking to get a competitive advantage and making creative breakthroughs. These are key parts for any company that has competitors: or wants to develop a new service or product by creativity. Customer feedback seems to be a motivation for them. It was important to solve current issues through market research. The fact is the daily proliferation of it available for companies, which comes from sources new and old. This includes quantitative or qualitative information, reports, target groups and classified data. Some companies have held on to past traditions that started 24 years ago. They made usual reports, which gave some insight to an extent. In addition, they were collected in mounds of data without total benefit to the company. Some market research companies are aware of their demise: as other organizations progress in their scope of business. Nonetheless, there are some leading companies in market research. These companies have current knowledge using technology, which drove success for their businesses. They are known as Nielsen Holdings N.V, Kantar Group and IBM. Nielsen Holdings is headquartered in New York City. It does consumer and market research. Nielson provides companies about the habits and trends of consumers. Its revenue for 2015 resulted in $1.6 billion dollars. Nielsen Holdings is the top market research firm in the world. Also, Kantar Group is the second largest firm for 2014. It specializes in research and data information. It is based in the United Kingdom. The company's revenue for 2014 amounted to $4002.5m. IBM is third and its revenue was estimated to be $3,000.0 m. IBM has approximately 435,000 employees worldwide. A few of its benefits are business intelligence, data analytics and business continuity. The organization can compete in providing market research to potential clients worldwide.
---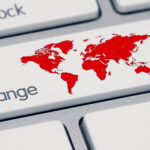 Market Research – Future Outlook
The direction of market research businesses, for the future, is technology continuing to be a tool for research. The reason is mobile market research companies increasing over time. Ideally, companies will need to adapt to new trends in the market, which will continually be the environment for research. There are some top mobile market research companies to consider: such as SEO brand, Customer Magnetism and VJG Interactive. SEO brand has only 70 employees. It has revenues reaching over 10 million dollars (for the third quarter of 2016). The second competitor achieved $5 million dollars. Customer Magnetism has 35 employees. Its major clients are Volvo and Sallie Mae. The third is VJG Interactive. It has 150 employees. They will also need good databases in collecting important information: especially maintaining them during risky power outages. Smart technology will proceed on winning consumers for established or successful businesses. They will provide enough information for companies and fellow consumers to enjoy. Due to their continued success, many people are accustomed to using them. Social media sites are magnets that will result in potential clients for businesses (as well). The reason is the analysis from companies on the information (directly or indirectly) provided by consumers. Not all proposed companies will be effective at this; it may be necessary (for them) to reinvent their business. However, there will be trends among consumers influenced by social media. Companies will need to adapt to a continuing pressure. Feedback from these sources can result in the success or rupture of a business. It can be added that consumer surveys will be transmitted tactfully to consumers to win their dollar votes in the market. Some businesses will be excellent at this. Other companies will last maybe 15 years or less if they are not tuned to better options. The truth is the transformation that will be happening. These will be evident for the future. It is agreeable that consumers will have online communities. Then, market research companies will have collected behavioral data concerning their needs and wants on products and services. These changes will not be the same as the 1930s or before the new millennium. Technology is the driving factor for them in successful organizations. The thought is a business having the edge over other companies. However, more will be accomplished from companies listening: to vendors, clients or the competition. This can have the effect of leaving other businesses behind. This is taking place when a company chooses to accept it or not. Therefore, these companies will adjust their strategies (accordingly). It will come as customers do the tasks that marketing workers were once doing. The reason, for this, will be the basics on customer feedback about products and services. This is the practical application for the future in understanding consumer demand. Google is a terrific example when they are giving a number of questions for consumers on smart devices. It is the collection of data that will be close to reliable. The link is the technique that will be used to sift through useful data from feedback. Nonetheless, it is not likely to compromise the insight on the attitudes and behaviors of consumers. The benefits are predicting the wants and needs of them (from the data): It can be confirmed that it is the details under consumer behavior. In addition, it would also be suitable for volunteers to predict. This presents another direction to solve many (business) problems of knowing what value customers will be searching for. This is a terrific option for the future. Companies will have made much money from their participation and collaboration. The research, the company has, can be added for comparison to what volunteers think.
---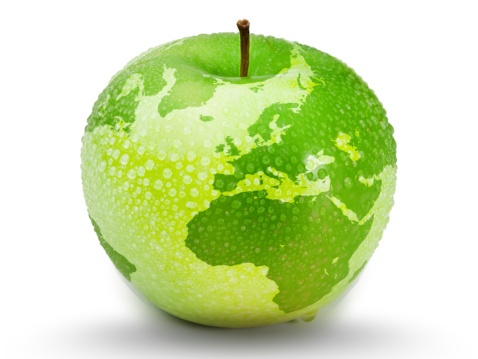 Curriculum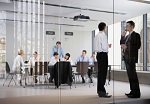 Market Research – Part 1- Year 1
Part 1 Month 1 Problem Solution
Part 1 Month 2 Objective Setting
Part 1 Month 3 Interchannel Communication
Part 1 Month 4 Field Research
Part 1 Month 5 Data Collecting
Part 1 Month 6 Research Methodology
Part 1 Month 7 Statistical Interpretation
Part 1 Month 8 Data Analysis
Part 1 Month 9 Segmenting Strategies
Part 1 Month 10 Result Analysis
Part 1 Month 11 Sales Presentation
Part 1 Month 12 Activity Report
---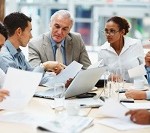 Market Research – Part 2- Year 2
Part 2 Month 1 Idea Screening
Part 2 Month 2 Initial Development
Part 2 Month 3 Product Development
Part 2 Month 4 Product Testing
Part 2 Month 5 Planning Continuum
Part 2 Month 6 Process Control
Part 2 Month 7 Business Improvement
Part 2 Month 8 Monitoring Evaluation
Part 2 Month 9 Customer Feedback
Part 2 Month 10 Continual Improvement
Part 2 Month 11 Interpreting Results
Part 2 Month 12 Target Population
---
Market Research – Part 3- Year 3
Part 3 Month 1 Fund Management
Part 3 Month 2 Scheduled Maintenance
Part 3 Month 3 Implementation Plan
Part 3 Month 4 Change Control
Part 3 Month 5 Stakeholder Management
Part 3 Month 6 Maintenance Activity
Part 3 Month 7 Transition Management
Part 3 Month 8 Resource Management
Part 3 Month 9 Training Development
Part 3 Month 10 Purpose Statement
Part 3 Month 11 Strategic Implementation
Part 3 Month 12 Employee Assistance
---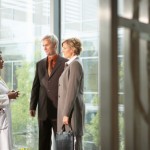 Market Research – Part 4- Year 4
Part 4 Month 1 Organizational Benefit
Part 4 Month 2 Observational Research
Part 4 Month 3 Review Outlook
Part 4 Month 4 Useful Tools
Part 4 Month 5 Revised Map
Part 4 Month 6 Useful Options
Part 4 Month 7 Important Issues
Part 4 Month 8 Data Examination
Part 4 Month 9 Improvements Review
Part 4 Month 10 Written Proposal
Part 4 Month 11 Positive Results
Part 4 Month 12 Program Completion
---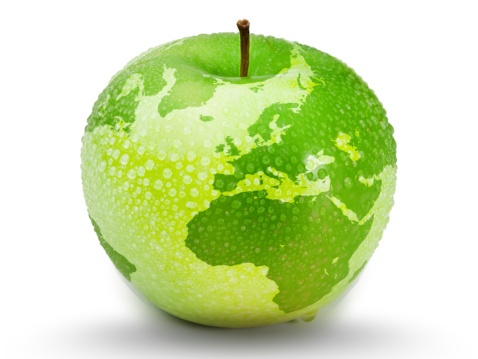 program Objectives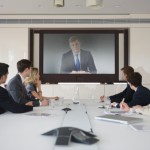 The following list represents the Key Program Objectives (KPO) for the Appleton Greene Market Research corporate training program.
Market Research – Year 1
Part 1 Month 1 Problem Solution
The first objective, to research, is to define a problem before starting market research (under management). This is figured on one of many ways; the most important is the company preparing for market changes that may affect its line of business. It raises questions on whether to create or update its new products or services. This can be done before, during or after development. Indeed, the prototypes may readily be available. The objective is to ensure competitiveness over other companies in a chosen industry: which is understandable to a company's survival. Therefore, a problem will be handled after finding it and a reason for generating solutions. This is an approach to market research on your first line of business. Information would need to be gathered. Then, it is sorted to find what is useful and problematic. A discussion on the problem is workable: on what it can do to your business, products or services. This should, at some point, identify them to be solved. The way, to figure this, is to understand its contributing sources: which compels the company to understand them in generating solutions for the organization. This is agreeable as a source leads to an unusual or likely cause. The problem opposes any merit for your company. Consumer demand should be its focus. Ideally, a problem has no benefit for a target market. It can be said that the matter has to be examined for its intended consequences: before the start of creating a market research plan. This can be added where it is the need to redefine it: to be certain of its existence. Obviously, the reason is the depth of understanding that can occur from revealing the source. This is meant to confirm our findings so it can be eliminated with the most centered degree of change possible. This process connects closely to defining the problem before commencing a market research plan.
Part 1 Month 2 Objective Setting
A research objective will be needed for a market. This is done when a company needs to start its line of business with minimal risk. Therefore, the direction is to create a research objective. A process is, essentially, important to create and send surveys: during this time. However, it is figured by first creating the questionnaires. The idea is using the survey answers for consultative insight by a consultant. This is, certainly, beneficial for an organization attempting to target a market in the industry. The link can be made by extending them to focus groups: which will guide on meeting market research objectives. This is a genuine goal for a company. Additional answers can be obtained with a control group or participants, which will be added before the final process. At the end, a moderator is a mediator that helps participating groups (come to an agreement regarding the company's products and services): from the start to finish. This option is applicable: where a control group is, usually, part of the experimental study that is used to measure how another group does in determining the potential the organization has for selling the products or services. This can be added concisely that it is part of the process to execute a plan: when looking to introduce them for research on consumer demand. The reason is the advantage of surveys; they contribute to a basis for change or approval. It is meant to (closely) confirm the organization's status in the market with the feedback of consumers. The next plan can also be added before executing the final process: by adding an additional group for the survey. The benefit, of this, is to determine if there is probable success for the direction of your business: where a return on investments is likely. It is meant to guide on a good direction that seemed risky in the beginning (by providing helpful changes or solutions for betterment). Another way to provide solutions is to put samples of the survey answers onto spreadsheets. Thereafter, a record is examined for any problems discovered in the data (during the research objective).
Part 1 Month 3 Interchannel Communication
An inter-channel communication can be made when an organization starts market research with consulting. This can be done when it conducts research questions for the market, customers and the competition. Questions are essential where consumers give answers about the corporation's offering to them. It will be the answers from the market, customers and the competition. This can be done through a process by first learning if there is a business similar to yours in the market: the competitor(s). Next, it is exploring the idea through communication. It is noticeable in receiving background information, additional info, current research and evaluation. The thought is learning about the other business: by understanding their experience and competition towards yours (during inter-channel communication). Are they stable and successful? Does the competitor have a weakness? This opens windows of opportunity for your business if you know the status of other companies; this is a chance to ramp on progress. How would you do compared to these businesses in the industry? Obviously, this can happen many times for an organization; this is due to the abundance of competition involved between businesses. Nonetheless, information can serve on improving the corporation's competitive advantage. More can be found when the market is filled with competition from similar products and services. The enterprise is likely to find a niche market when your business gets news about a competitor. The reason is to search for opportunities to improve sales and profit with consulting. Niche markets are good business opportunities for gaining customers: especially when the products or services (of your organization) are feasible or outstanding for consumers. This is viable for clearing assumptions that consumers might doubt your organization rebounding after so much competition from a competitor; this might have happened to your business before. The company can have the (added) benefit of achieving its objectives. Ideally, it can be useful that consumer profiles can also contribute to the organization's success (when using a process): to keeping a record of what consumers prefer from your company. Next, a (truly) noticeable benefit is the community where some profiles have been completed. Do they support your products and services? Fortunately, they can become repeat customers.
Part 1 Month 4 Field Research
The attestation of research can be validated for consumer demand: by conducting field research on social analytics with (or) knowledgeable consumers. In the meantime, a consultant can provide insight on this type of research. Therefore, it means a new start in the planning process for a market research plan on products and services. This presents a significant approach that has an impact on a company: by determining what the research is telling you. This has important discoveries for a company where consumers have discussed their outlook. The concept is given so a company's investment improves gradually and becomes successful: upon, carefully, entering a market. The enterprise is looking to better profits and meeting the needs of its clients (in the chosen market). If the research proved to be negative, the organization can be timely on improvements. A problem solving framework can be agreed on. Nonetheless, a goal is to eliminate any problems that occurred during planning. This is defined by the first module; it can be seen clearly when defining a problem. After all, the research conducted is significantly good. This can be seen as a substitute for a market research firm if it suits the company's budget to do so. There are many market research firms that may assist on the other end. I would like to add that the corporate training program is all it takes for an added benefit to your company. The connection can be made when its processes are initiated; this entails answering important questions about the market, strategy and customer satisfaction. It is meant to confirm a viable choice: when a corporate training program can be used successfully. A problem can be solved by using the following process: to see if the market understands your research, provides good conclusions from a customer's position, uses more than one method, has a long list of clients showing experience, being able to meet a deadline, avoiding missed opportunities, consistently maintaining communication with the organization, using the same people who are doing the field work and paying top dollar to consultants for excellent research (opposed to a generic one).
Part 1 Month 5 Data Collecting
An organization can avoid missed opportunities by collecting data about the market: during a research objective. This can be sorted where a process involves asking consumers important questions about the products and services. In addition, it may be classified data for the company due to competitors in the market. Obviously, the reason is the competition of other businesses in the same industry. This is arranged so the data can be accessible in organized categories during planning. It may be gathered by location and interest. Fortunately, a process can make the research objective more defined for the company. Many parts can be considered with a process: by finding the leads and collecting information, choosing the leads to make goals, creating plans on how to start it by using a method, to analyze, interpret the data and working on the results. This is stated for the organization looking to make an informative decision using this process (during planning). The thought is using a key system in achieving an effective collection of data. Data gathering comes in many forms, which can (usually) make matters difficult. This process provides a genuine way to achieve the results for planning. Ideally, this is considered qualitative and it can (certainly) be utilized during planning: to avoid delays on business prospects for the present or near future. However, large companies need to monitor their status as they proceed on efficiency. Some factors may arise concerning the context of the data. There are laws on the way information is collected and the protection of data. This is an example to prevent the information from getting to the wrong people. Technology can be used to monitor the data: by keeping it safe. This connects to a useful module and to apply the data collecting process. The reason is a good focus on the issues and maintaining the leads: which can be effective during planning.
Part 1 Month 6 Research Methodology
This program uses important research methodologies, which a company can benefit from. This can be added to make important applications in a planning process. The benefits, of choosing the right methodology, for the corporation can be vital to market research. However, the pluses are the comfort of knowing your approach will be good and effective. The minuses are falling short of the right methodology and to miss relevant research. A better decision is to follow the proven process that any organization can apply for choosing the appropriate methodology. This is done by understanding the type of research that you undertake during this corporate training program. There are two methods to consider qualitative and quantitative research. The undeniable basis is to know your options. For example, quantitative research has variables, theories and questions. It is meant to generate hypotheses on the data collected. This is agreeable, especially, in the way it delivers on research. Your direction may favor the use of numbers and statistics. However, it does not provide the full meaning of what experience can tell you. A consultant's expertise can deliver on research and consult on its methodology. The idea, for this, is avoiding the details in between being missed for new ideas. Therefore, the data is linked to the production of numbers with facts or hypotheses. This shows less in qualitative research: which is meant to comprehend ideas, values, beliefs and other facts for consumer demand. This applies to the preferred approach for a corporation in training. Important goals can be added to the process. It can be stated as using them together to avoid missed opportunities. In fact, this is a trustworthy option to reap the benefits of two methods. It can be rounded that the approach is to really target the research both ways. Therefore, quantitative data gives questions to assemble statistical data from the organization's perspective: while qualitative data researches important findings with the consumers involved in the questionnaire sample. More can be used to focus on this challenge by applying both methods. The process for qualitative data begins with insight on a consumer when holding a discussion: start by asking closed questions on a survey. Ensure that the questions are engaging. Consumers can interact with their permission on doing a questions survey online for a convenient time. A consultant can consult on this objective when a corporation explains the purpose of its products and services. Then, the enterprise can file it so the process (for qualitative data) starts by doing samples: pertaining to the research, to make a clear question list to ask, to request permission using the questionnaires on a consumer sample, to keep (consumer) names confidential, collecting answers by email (or online) and to examine it as qualitative data. It is noticeable when one method would suffice: where the research is directly related to one option. Therefore, this belongs to a qualitative approach. It can be added that the discovery can be made with the single method (qualitative). Ideally, the research methodology is to obtain useful data from the two options or one.
Part 1 Month 7 Statistical Interpretation
This program's seventh objective is to interpret the information with a consultant: for they are the choice of options for the organization. It is useful to know how it compares with the vision and mission of the company. The organization can infer on what the sample population may be thinking about its products or services. Thus, the significance (of interpreting the data) is to make sense of it and to understand them: to implement the plan of the organization. The corporate training program provides a process to interpret this data. This is figured by applying two methods: statistical or inferential statistics. The thought is using more inferential statistics. If there are some useful parts to consider then it can be used for this purpose. It is to examine and interpret the data to make predictions. This is workable because a company needs to utilize the information: to make solid predictions before entering a market for its products and services. When the information is not available, there would be differences in interpretation. On the other hand, it will be known that the information must be accurate to yield results. The reason is the likelihood for errors from misinterpreted data. Evidently, misinterpreted data is indirect. Therefore, it cannot deliver on the right decisions for targeting a market. This connects to starting again and applying a (thorough) process. The plan is to focus on this challenge: by gathering trustworthy information, making it unbiased, including bias, doing a large sample, asking appropriate questions, to take out the bias and distinguishing the margin of error. Now, the information can be interpreted this way. This is meant to expose the factors that could have led to a result for inferential interpretation. This is not different to solving a problem. Simply, it is applying some questions to get answers for inferential stats after the process is done: where a consultant can provide thorough insight on the subject. Then, an organization can gradually improve its prospects for business.
Part 1 Month 8 Data Analysis
The organization is ready to compound the data and it may begin to know the direction of its business. Therefore, the connection lies with the analysis of the data after qualitative and inferential research. The thought is it being reliable and valid at this point. However, a worthy decision is to test the business model that allows an organization to perform during implementation. A known decision during preparation is to summarize the information so it can be displayed during presentations to stakeholders. My corporate program's objective will, essentially, provide a process for preparing the data. There are preparations: which need to be made so the data will be useful and readable for a company (during analysis). This is planned by utilizing a process for data preparation. The reason is to include an emphasis on how to comprehend them: by checking questionnaires for unacceptable questions, to doing edits, coding it (by data scientist), making them accessible (to responsible employees or secured computers), to check the review for inconsistencies, to make adjustments to statistics and analyzing the strategy. This process is sorted for the benefit of the organization: in preparing the data. The thought is the time and effort spent in accomplishing this task. This is valid in understanding what the organization would, currently, do. In fact, it is a factor to a deeper understanding. This corporate training program wants to reduce any inconsistencies in the data: by encouraging a transformation advantage for the organization. As a result, it can be modelled for utilization of the process on data preparation and planning. It may be permissible for adjustments to be made for updates in statistical information. These can be broken down to meet data preparation expectations: in the process and editing. There may be parts considered to be ambiguous, which may be eliminated. It can be summarized by ensuring that enough time was spent with consumers to understand their wants and needs: during interviews. If the process is not upheld, it would be a drawback for the organization. This can be reported as missing an important process when it is done partially: due to inconsistencies in the data. A business can complete the process to implement this corporate training program and to successfully complete the preparation of data.
Part 1 Month 9 Segmenting Strategies
An enterprise can be organized for business or be ridiculed on its efforts. The reasonable option is to utilize a process for segmenting (your) data. This is distinguished by a proven process where an organization uses research and important survey answers for data segmentation. They would focus on important target markets, which help companies identify opportunities for growth. It reduces cost for them. Then, the number of surveys is reduced: because the few can (certainly) be effective. Normally, this is determined through consulting. The reason, for this, is the feedback from consumers on surveys being used to set conditions for a market approach (on products and services). The thought is the setup of the segments. This is beneficial because a plan can be made on the criteria: which may be urban, suburban or rural demographics. Different categories can be created when the data is being used. A business can meet this challenge with a process: by collecting the right data, to create the segment specification for each, using statistical analysis (by the company) for closely related groups and to profile the results. This is repeated for target market planning. The grouping of data can be added two ways: by time or variable. The reason is the time being fixed, while the variable is not a fixed pattern. If it is confirmed, a pattern can be existent: because the outcome can be predicted easily. The result is achievable to continue the process in reaching a segment in the population: by measuring the opportunity for each consumer, to do an analysis for related groups and profiling it (into a one of a kind group).
Part 1 Month 10 Result Analysis
The enterprise can result in many successful accomplishments under the program. The focus is to provide a plan of process after checking the results of an analysis (during market research for consumer demand). A final decision may be valid from checking the analysis: after verifying important information from a research objective. This can be done searching for valid performance activities in the research. These key initiatives can determine the potential of a company and it can prove the activities are attainable by the enterprise. This can lead to a challenging market for products and services: towards profit for the organization. This is based on evidence for the likelihood of success. What would happen in this venture? The organization begins to plan for this market after checking its own business model. It can result in low cost research towards the market. This is an opportunity for the enterprise to do it while accomplishing important goals. A business model would need to be completed or adjusted. It can be pursued by process: to providing a scope for it, looking for the favored outcome, to describe what needs to be done, looking for useful variations, to find the facts to begin the process, identifying the final results for the end and a diagram (to display the flow of such steps). This connects to an arrangement of a business model: after evaluating the key performance activities when checking the analysis from the research. The benefit, of this, is the company saving on cost and reaping the benefits of a good business model. It is worthwhile for your company. This ensures progression for a target market within a sample population (or the whole) when it is done effectively.
Part 1 Month 11 Sales Presentation
A company can consider the impact a sales presentation can have on the growth of its business. Stakeholders would have the benefit of investing in a tangible business opportunity if they were convinced of its potential for success. Fortunately, an (independent) consultant can draw from the professional experience in their field and transfer knowledge to a company (as to how this is certain). The plan is to provide a process for preparing a report for presentation. This is initiated when a company has solid plans to start a product or service for the market. An enterprise can think about the important part of planning a business and a way to document this information. The corporation can begin to change its thinking on the path of its enterprise: where the report provided a clear description of the company's target market from reliable research. The writing of the report would include the needs and desires of consumers: which were obtained from surveys, focus groups, competitor information, financial reports, statistical interpretation and a research analysis. This was sorted from previous research and put into writing. The likely problem is not including all the information required on the report. Even so, a report will be written concisely. It will need to include all the necessary information to meet its purpose for a presentation. This is agreeable where the corporation wants to focus on reliable statements. The enterprise can include these details regarding the market and prospective clients using a process: by creating a title for the report, to include a table of contents, summarizing business information on the market research report, to write an introduction (with background information), including qualitative research (and/or quantitative research), to write the survey research section, summarizing details to draw a conclusion, to put it into a presentation and a conclusion based on support. What can be understood is the effort provided from the beginning of the market research: to ensure the completeness of this report for a presentation.
Part 1 Month 12 Activity Report
The organization would have to consider the activity generated after a sales presentation. Changes can begin throughout the company where it is (more) tuned to business development. Some sample products or services can be made and sold to a select population in the market. This is devised by following a process for generating an activity report. The description of the report has different objectives on how to target one or additional markets. This is figured by using statistical and scientific data from the start. The collection of data, prior to this, can be made for specific routes and procedures where it may be used systematically. The idea is to produce an accurate report on the success of its activities. Therefore, quality evidence can be found with ease: providing a rich examination of the data on several target market approaches. The idea is to provide credible answers to questions that were given before. In addition, an organization can benefit from this using a process for generating it. They can meet this objective: by using statistical and probabilistic models in its process. This is ideal: as the collection of research is used for this purpose. The statistical portion of the report is centered on facts concerning data that was observed on consumer wants and needs. In return, it will sample a large population. It can be added that the report can include an adequate estimate for the production on a target market: where consumers are likely to purchase the products and services. The reason for this concerns the size, amount, cost and risk of the market. This is specialty for a consultant to consult on solutions during this event. The next step is the probabilistic model. It concerns a set of probabilistic distributions, which is the company's focus on detailing. Later, it can be used for insight and consulting from a professional. This connects to, sufficiently, distributing to sample populations. It is permissible to the start of selling products and services to additional markets. The company can begin plans for testing and observing the success (of them). Its basis is to prepare its resources for the production of products and services (highly favored). These market research processes, for consumer demand, are inclined to some core benefits for any organization. A practical application can lead to a company improving on problem recognition, problem solving, solutions statement, research methodology, change management, network management, survey research, recruitment selection, data analysis and research proposal.
---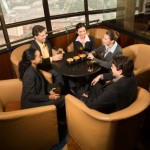 Market Research – Year 2
Part 2 Month 1 Idea Screening
A plan can be set after careful analysis but it is drawn by ideas worth considering; an enterprise can develop a professional record with this mindset during development (towards a review). Therefore, the needs of the enterprise must be met where there is favor for its betterment. It can be accepted before or during planning. However, the advantage is maintaining it with new ideas, which is another factor for a company. Some parts to consider are cost and quality. This is pursued with a schedule and the order of events to accomplish, which can lead to an improved focus for them. The connection can be made between customer feedback, new ideas and research for the development. This is figured by setting a framework on what the company will do: and analyzing the research for recommendations. The corporation will also utilize qualitative data for guidance. This is agreeable: as it is effective information from the research done previously. It will deliver the confidence needed to market products or services. Therefore, this can be added when brainstorming the results. A corporation relies on a process leading to direct solutions, which can be achievable when implementing this corporate training program: to brainstorm, using new focus groups, to allow the focus group(s) to compete with each other to create ideas, providing some qualitative research and the evaluation from peer groups for market verification. The thought is using the means necessary where the company can create a good direction to market (its products and services). Customer feedback played a role in the generation of ideas. Then, a consultant and peer groups may join to evaluate them. Nonetheless, the generation of ideas increases creativity and it can validate the outcome.
Part 2 Month 2 Initial Development
The initial development may be starting and the company must detail the actions: that it plans to take. A consultant provides experience and insight during this development. This entails deciding whether the company favors the path of its business. During this phase, the feature of a product or service (that appeals more to customers) comes first in the order of importance. The steps involve finding the reason for the interest and making it acceptable: to many consumers. By opinion, it is information that cannot be missed. The reason is fulfilling the wants and needs of consumers: where the interest is supported the most. If the company took a different option, they might have lost a majority of the consumers in a target market. Most businesses would find this unfavorable: even when a company wants to try something new. On the other hand, the advantage is using solutions that are useful. However, the information may be large and cumbersome: before reaching the most important parts of a product or service. In other words, it may be time consuming. It is worth the effort where it is finalized on what the consumer desires. Some questions can arise on the validness of the most desired features for consumers. How would it do if the features were not listed the same? Then, the parts that are most demanded will likely be used. Statistical analysis will be useful (and using the average of the most desired). A corporation relies on (corporate) training processes leading to (direct) solutions, which are achievable when implementing this corporate training program: by defining what consumers find interesting, to take the most important features, rating the features most desirable to have, to list the least desirable ones, comparing them and to introduce a focus group to rate them.
Part 2 Month 3 Product Development
Your organization can accept the start of product development, which is warranted due to the progress of market research. This part of the module is to provide a process for product development (where the enterprise plans to introduce a product or service on market research for consumer demand). Therefore, will the product ever meet customer expectations in a potential market? The initial development can have the features that customers value most in them. However, will this be a trend for customers or a lasting commitment for purchase after development? The priority is to get the product ready for the market: by building and assessing its features. The advantage is the support of the research and analysis from the start. Therefore, the product or service can receive the authorization for development. Customers want preferred products and services, which may (slightly) be different from the ones planned. The company can seek to make changes to them: even for participants of surveys. The modified products can rank better than the original ones; this would (then) be the preferable choice to sell to consumers outside the survey group at the end of development. The reason is the product's appeal to customers overall. The benefit is the perspective of respondents from the company's survey, which pushed the idea for better or preferred features. It can make the difference where the product (or service) went through re-examination and analysis. This is repeated for any of them: the company plans to develop. It can be added that product development can contribute to the organization's success when using a process: by combining to build and assess a product or service, allowing consumers of the survey to voluntarily build ideas for them, to allow them to make real decisions on the features, looking for the best or favorable options and to create the preferred products (or services).
Part 2 Month 4 Product Testing
This basis is to provide a process for testing a product. Therefore, the organization would need to make it through testing. This is important to consider as customers will like value from the company. It has to be strong before heading to the market. How will the product or service pass the test? It would have to meet company or state regulations: detailing the products' (or services') safety and capabilities. A determination would be made (as to whether it is legal or not). However, it would be due for inspection. They are tested to prove or disprove its features. Otherwise, it could not arrive on a target market. Tests are (experiments) to verify safety, quality and capability. The company can claim its patent and understand its liabilities. Importantly, it can compare to other brands where a competitor exists in its industry. It may have similarities that the organization or a consultant can verify. Changes may be made to pass the competition: resulting in differences to other products and services. This is figured to ensure that the product is unique: or a potential brand for success in the market. The company can test this with a process for product testing. This will be added as the following: to aiding customer survey groups in the specification of the product or service, testing them for usage or a sufficient number of times, to document any flaws or detected discoveries in the product (or service) and setting them for correction. The thought is correcting any issues in them. Nonetheless, it serves as a precaution in preventing any problems for customer use.
Part 2 Month 5 Planning Continuum
A key objective is to provide a process for a general plan in (process) development. The principal part is applying a combined process, which can reach other target markets in the industry. This planning continuum includes the business strategy of the enterprise. Nonetheless, there are preparations to be made when the company can understand its place in the market and the economy (after previous research and analysis). This leads to a cohesive strategy where professionals and employees do their part to accomplish the tasks. In other words, all departments in the company will be working together (when it is required) to achieve success. This will bring the most result. It is important in meeting the expectations of consumers: in terms of needs, quality and service. It is also important to offer reasonable deals and service to them: by building efficient factories to produce more of the products or services and lower the prices for consumers. Otherwise, they will rank a business to offering the best deals during supply and demand: whereas generating profits and sales for other companies. The organization cannot provide business for other competitors unless it supports its business. Your company can meet this challenge for general planning in process development: by positioning the products development with the business strategy, to use teams with a consultant to organize the development, designing a sequence to optimize the process (or apparatus), to analyze the data, preparing it for production, to assure the product to meet good standards (for manufacturing), testing it and to sell them in the new market during or after a review.
Part 2 Month 6 Process Control
The results of product testing can lead to a continued development of an effective process. The rule is to move forward at this point and controlling the output of development. However, it is workable when specific steps and worthy assumptions can add benefit to a growing business. This is strong for an analysis and making a good framework on process control. It is relevant to many methods being used, which yield notable results. Certain companies would lack this progression: especially failing on product tests. They are a selection, the proper fit and the validation: for a basic developmental process. When these basics are included into the mix, they give (the thought for) useful plots of data being used for a model product or service: in development. The organization can eliminate the few that is useless or lacks a basis for effectiveness: in exchange for information that is plausible. The principal mission is to continue on its priority for development: by choosing a particular type from the data (or previous to it) after product testing, to find the data to fit it, conducting a new experiment to verify its status, to collect more data when rated poorly on status, proceeding with suitable data, to validate its quality and to include them into a continuing process. Ideally, an enterprise can use its pool of information from market research to control the process. However, this is arranged so it will be utilized in continuing an effective process. It should be reliable in answering important questions. Also, other problems may be identified during this stage and they can be eliminated by defining a problem. It can be done in two additional steps, which are the experimental design and the collection of data. It is convenient where the enterprise can integrate them: for the continuation of an effective process.
Part 2 Month 7 Business Improvement
The enterprise can improve and connect to business development. This can point towards a good future if it is done accordingly. A company will need to advance at this stage. The goal is to utilize more from its market research of the corporate training program: with a strong development. The exception is using another channel during development for consumer demand with this training program. This is an alignment for change, adapting to new technology and the reality of a growing competition. A process is workable for these reasons. The advantage is positively affecting information, technology, employee development, customer satisfaction and more. This can be informal where it is necessary for reaching a distinct market. The decision is to enhance this direction for growth: in finding what is more important. It can be sorted with a priority using a process: to distinguishing a need for change, to examine the current process, fulfilling the obligation for the organization, to receive support and making a strategy for improvement. This is validated when it is reaching tangible marks for business. The thought is the modification for market acceptance, which needs to be done to keep up with technology and essential news: which takes time to achieve on the business level. This is excellent where it may be done, efficiently, for continued growth. If there are similarities with the market, it can be optimized in the least amount of time to prevent delays. The reason is the resources being used that may increase cost and time. For example, an old company went bankrupt in business when it did not align to current and future standards. A good example is the Bethlehem Steel Company, which was a ship-building business of its past. The company was based in Pennsylvania. It is known in history from manufacturing businesses and clients alike. However, the company's finances started to fail after years of success in business. It was an incredible and outstanding custom business in Pennsylvania. Some of their achievements include tunnels, bridges, to nearly 2000 ships built and more. Its decline in business deals started in 2002. The improvements had stalled in 1977, 1980s and the 1990s. In its early stages of business, they flourished on a system of doing business: its own. Understandably, the company did not adapt to the right industry.
Part 2 Month 8 Monitoring Evaluation
The next objective is to, essentially, monitor and evaluate the process during development. When checking it, the business may (at some point), notice something impractical and useless. This might occur during or after business improvement. A process can evaluate this and assist in making a determination on what to do. An observation would be made for better enhancement or to find potential issues utilizing a consultant. Otherwise, it can be verified when the staff managed to be on schedule with their project for product or service development: this is a good outcome to solve potential issues. The results can also be shown by the activity: on the inner and outer progress of the organization. The company needs to be examined as a whole. An evaluation will determine if changes need to be made. This is needed where the company can use quantitative and qualitative methods from the research done. Qualitative methods are based on characteristics and quality. It is for the information type and the quantities gained using a form of measurement. However, the best part will be the managers and planners reaching their goals for the company: and succeeding on efficiency. The preparation can resume when the final part for monitoring and evaluating delivers on continued business. The process starts by creating another framework, to understand the process while monitoring it, to evaluate it, including relevant sources for monitoring, to collect the data and examining it using tools for monitor and evaluate. This is sorted and measured on a schedule where an enterprise can utilize it like the membrane of a living cell: to promote change in the organization. The thought is the improvement to process development.
Part 2 Month 9 Customer Feedback
A development can have feedback from consumers on sound ideas for improvement: about a company's products or services. The reason is to see if opportunities exist for additional target markets. Customers will have provided the feedback for this. In addition, they are people who buy them (from the company); they live in communities, cities or abroad. They are looking to meet their wants and needs. Therefore, consumers are likely to provide feedback to make the development simpler. They give their perception on the problem(s) or benefits. If there is value for it, consumers can agree and buy them. There are benefits to understanding customers on their views. The bond (a corporation makes) is the participation of consumers aiding in the direction of development. The advantage is the empowerment and growth of the business from effective feedback. How does it succeed by other techniques? It is determined to be the best option. The process is beneficial this way: in terms of participation from consumers and the work of an experienced consultant. There are two ways: a passive or a more involved customer. The first is more involved with organizational activities and the second is the one taking the initiative through meaningful feedback. The preparation can be done: by choosing knowledgeable consumers, to receive feedback from them, gaining ideas for the company's development, being sure the group is not overly large, to begin important questioning for customers of the group, being professional, to avoid regretful promises, not being indirect, to control the direction of the discussion, asking participants about their thoughts and to conclude with a diversity of reliable ideas.
Part 2 Month 10 Continual Improvement
This approach involves another take on continual improvement during development. The plan is to continue using meaningful feedback of consumers and small groups. This mission is to analyze and interpret them. It is done with a particular choice from feedback: when analyzing and interpreting for continual improvement. The reason is to monitor and assess the development on a schedule: where products and services have a thorough analysis and a strong framework for a target population. A useful alternative is to apply methods for data analysis and interpretation: into a presentation. This can be broken down to two methods: quantitative and qualitative data. The parts of quantitative data are numerical. This can predict the request for more or less of a particular product or service. However qualitative data is not numerical. As a result, it presents new developments for a presentation. Some examples are focus groups and questionnaires (when using qualitative data): which gives more insight into the needs and wants of consumers. The parts, to be useful, for quantitative data is the distribution and frequency of selling potential products and services. If applicable, a bivariate analysis can be used for quantitative research. The organization can pursue it (for reports) during continual improvement or other statistical methods. This is the simplest form of statistical analysis. The theory is to go further in analysis from consumer feedback. A bivariate analysis makes possible predictions for potential products and services. Therefore, it can be classified: into scatterplot graphs, simple correlation coefficient tables, percentage tables or simple linear regression. Each graph or table belongs to a definite function explaining the direction for continual improvement. A scatterplot graph displays values for usually two variables for a group of data. Its benefit is to find a correlation between two sources of data, which can be displayed in a (3D) image. The correlation coefficient does a relation as well. However, it goes further into determining sources of dependence. A percentage table (known as a pie chart) uses a fraction incorporating percent(s) totaling up to 100. Each secti