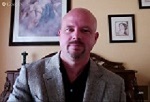 Digital Transformation
The Appleton Greene Corporate Training Program (CTP) for Digital Transformation is provided by Mr. Tanner BS Certified Learning Provider (CLP). Program Specifications: Monthly cost USD$2,500.00; Monthly Workshops 6 hours; Monthly Support 4 hours; Program Duration 48 months; Program orders subject to ongoing availability.
Personal Profile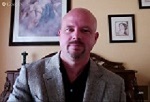 Personal profile
Mr Tanner is a Certified Learning Provider (CLP) at Appleton Greene and he has experience in marketing, information technology and e-business. He has achieved a Bachelor of Science in Liberal Arts, Business and Arabic Regents and a Diploma in Arabic Language and Middle Eastern Studies. He has industry experience within the following sectors: Technology; Retail; Manufacturing; Internet and Defense. He has had commercial experience within the following countries: United States of America; United Kingdom and United Arab Emirates, or more specifically within the following cities: New York NY; San Francisco CA; San Jose CA; London and Dubai. His personal achievements include: defined digital strategy; architected data-driven revenue optimization; led marketing and expansion strategy; managed technology enhancements and directed channel partner programs. His service skills incorporate: strategic planning; digital marketing; partner management; team leadership and program management.
To request further information about Mr. Tanner through Appleton Greene, please Click Here.
---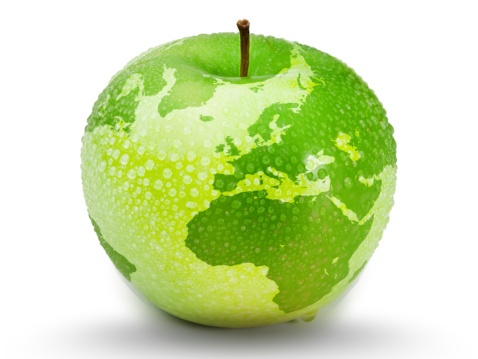 (CLP) Programs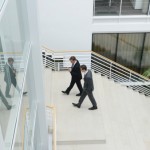 Appleton Greene corporate training programs are all process-driven. They are used as vehicles to implement tangible business processes within clients' organizations, together with training, support and facilitation during the use of these processes. Corporate training programs are therefore implemented over a sustainable period of time, that is to say, between 1 year (incorporating 12 monthly workshops), and 4 years (incorporating 48 monthly workshops). Your program information guide will specify how long each program takes to complete. Each monthly workshop takes 6 hours to implement and can be undertaken either on the client's premises, an Appleton Greene serviced office, or online via the internet. This enables clients to implement each part of their business process, before moving onto the next stage of the program and enables employees to plan their study time around their current work commitments. The result is far greater program benefit, over a more sustainable period of time and a significantly improved return on investment.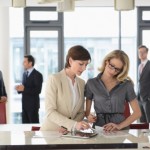 Appleton Greene uses standard and bespoke corporate training programs as vessels to transfer business process improvement knowledge into the heart of our clients' organizations. Each individual program focuses upon the implementation of a specific business process, which enables clients to easily quantify their return on investment. There are hundreds of established Appleton Greene corporate training products now available to clients within customer services, e-business, finance, globalization, human resources, information technology, legal, management, marketing and production. It does not matter whether a client's employees are located within one office, or an unlimited number of international offices, we can still bring them together to learn and implement specific business processes collectively. Our approach to global localization enables us to provide clients with a truly international service with that all important personal touch. Appleton Greene corporate training programs can be provided virtually or locally and they are all unique in that they individually focus upon a specific business function. All (CLP) programs are implemented over a sustainable period of time, usually between 1-4 years, incorporating 12-48 monthly workshops and professional support is consistently provided during this time by qualified learning providers and where appropriate, by Accredited Consultants.
---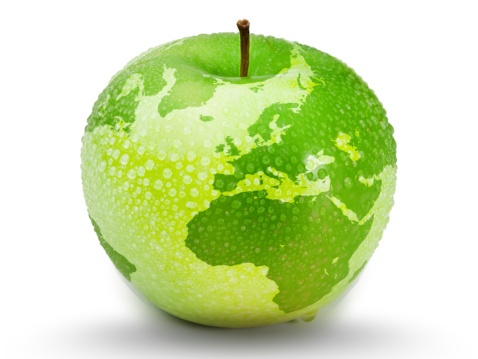 Executive summary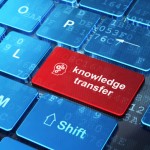 Digital Transformation – History
"Digital" is generally considered to be a new paradigm but, in fact, the transformation started over 50 years ago. Watches, which were originally driven by gears and sprockets were displaced by digital watches out of Japan; forcing traditional watch manufacturers to pivot and incorporate the new technology into their product in order to survive. Typewriters evolved into word processors and then desktop computers with rapidly increasing sophistication and capability. Companies like IBM (which started out as a typewriter manufacturer) who were able to embrace the change and adapt thrived while their competitor did not. Telephones morphed from rotary dial into touchtone and businesses adopted automated answering and call routing features. VOIP ushered in a new form of competition for conventional telecoms in the early 2000's and many households today don't even have conventional lines or VOIP anymore; using mobile phones exclusively – that often include incredible "smart phone" computing power. Bookstore powerhouses gobbled up the market in the 60's and 70's and were later eclipsed by Amazon; which now effectively leverages data and technology to dominate retail in general. Some would say that the more advanced digital capabilities such as IoT, artificial intelligence and machine learning are the next wave of adoption but neural networks and algorithmic trading existed in the 80's. Apple's new, coveted watch may have to take its cue from Dick Tracy's fictional wrist radio in the 40's. The RFID tag was patented in the 70's and early connected devices appeared around that same time.
So while digital transformation itself began decades ago, what is changing dramatically is the "rate" of change and the exponentially accelerating proliferation of new technologies and organizational capabilities.
---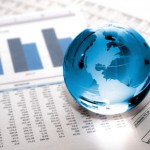 Digital Transformation – Current Position
Organizations in general are in an awkward state of embracing digital and pivoting around the opportunities. It is a difficult, complex journey but front-runners who've led the way have established models of what works and what does not. The more cautious organizations are in pursuit but the disruptive nature of digital leaves laggards at severe risk. Every industry faces disruption. Economic Darwinism favors organizations that can adapt. This means that digital transformation is both an opportunity for those that "get it" and a threat for those that do not. The challenges that seem to impede progress the most are:
Limited Understanding
Most companies that are trying to adapt are experimenting based on outdated assumptions and a limited understanding of the disruption and opportunities. Digital transformation is much more than investing in mobile or website enhancements. It is a call to overhaul the organization and processes to survive and stay competitive.
Ignoring the Customer Journey
Understanding how customers interface with the organization and how it is rapidly evolving is the top driver for digital transformation. But most organizations still do not have a clear understanding of that customer journey or how mobile devices affect those touchpoints.
Digital Literacy
Not everyone understands digital. The depth and breadth of digital optimization are constrained by limited vision. Executives and colleagues are still struggling to understand digital optimization and, therefore, prioritize it.
Human Dynamics
Comprehensive optimization requires comprehensive alignment. But ego, self-serving agendas, fear, scepticism and other subversive behaviors are a challenge. Conversations about digital transformation tend to focus on technology but overlook the human dynamic and helping people evolve and support new directions.
Lack of Executive Ownership
Many digital transformation efforts are failing to gain support from top management, which leaves grass roots efforts vulnerable to lower executive competing agendas and ego and difficulty in aligning the organization around a unified vision.
No Sense of Urgency
Despite the tremendous opportunity and shift in customer demands, many organizations are risk-averse or leadership does not have a sense of urgency to adapt so that they can remain competitive or even survive.
Lack of Digital Talent
With the rapidly emerging capabilities and technologies, it's difficult for the work force to acquire the comprehensive skills and holistic vision necessary to drive organizational transformation. Furthermore the majority of organizations are not actively recruiting digital talent and many are missing the opportunity altogether and are still actively investing in legacy/aging skillsets.
Limited Vision
While some "pockets" within an organization attempt to respond to the opportunity and threat, successful transformation must eventually be an organization-wide, cross-functional effort or gains will be overrun by business as usual.
Organizations that are excelling are reaping the rewards. They outpace their competitors in profitability and in achieving their success goals. They excel by driving top-down, holistic, organization-wide efforts to leverage data and technology in optimization efforts and they typically prioritize customer experience optimization (EX) before focusing on internal operational optimization (OX). They also recognize that, in addition to getting the right data and technology in place, talent must be managed to ensure the right skillsets are available and the culture must embrace the vision and proactively contribute to the effort.
---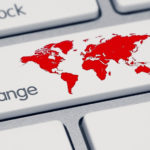 Digital Transformation – Future Outlook
This is an interesting time to contemplate what the future might hold. We're at a juncture where earlier sci-fi fantasies are becoming reality. New innovations are unfolding at a pace that's difficult to keep up with; much less predict. The near future will hold improved adoption of recently emerged technologies and an increased migration from legacy org structures and processes to digitally optimized, agile organizations. While It's difficult to predict what the future whiz bang widgets will be, we can predict they'll arise faster. They'll be adopted more quickly and the greatest value will be from converged solutions.
The world is still reeling from recently emerged digital technologies but that is changing. "Big Data" has been a ubiquitous buzz word for nearly a decade but most organizations are still struggling to make use of it. There's plenty of data to go around but organizations have been struggling to develop strategy and acquire the technology and skills to make it usable and use it. This has created opportunities for additional digital solutions to aid in master data management and operationalization of Big Data, which is equipping organizations to better leverage their data. One of the catalysts for digital disruption has been "cloud" technologies, which reduce TOC, and make data and technology more accessible. More cloud delivered solutions are becoming available, compelling organizations to quell their fears of opening up their network and shift more of their investment away from on-premise solutions, which paves the way for more rapid, increased adoption of additional digital capabilities.
Other recently emerged digital technologies include IoT, additive manufacturing, AR/VR, solutions that incorporate data science and make artificial intelligence and machine learning more accessible and blockchain. From an adoption standpoint, the near future will see organizations finding practical application for these capabilities and retooling their processes around them. From a technology development standpoint, solutions will leverage exceedingly more converged capabilities to yield even more digital value. For example, autonomous vehicles will become more viable, which incorporate a host of digital capability from IoT, connection to cloud for in-vehicle "infotainment" and mechanical functionality as well as digitally enhanced onboard instrumentation and functionality.
The more distant future will likely see an increase in the rate and volume of digital innovation, made possible by deconstructed value chains (which open up infrastructure and channels to more easily deliver solution-specific products) and made necessary by the new opportunities, challenges and requirements, which will unfold from digital disruption.
---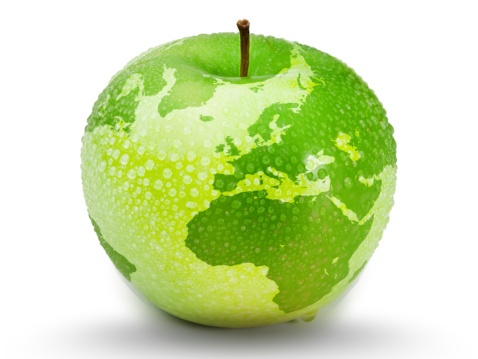 Curriculum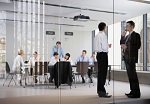 Digital Transformation – Part 1- Year 1
Part 1 Month 1 Program Overview
Part 1 Month 2 Leadership Alignment
Part 1 Month 3 Business Objectives
Part 1 Month 4 Touchpoint Mapping
Part 1 Month 5 EX APEX
Part 1 Month 6 Maturity Baseline
Part 1 Month 7 Organizational Objectives
Part 1 Month 8 Operational Assessment
Part 1 Month 9 Executive Review
Part 1 Month 10 Data APEX
Part 1 Month 11 Initiative Tracking
Part 1 Month 12 Executive Review
---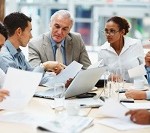 Digital Transformation – Part 2- Year 2
Part 2 Month 1 Communication Strategy
Part 2 Month 2 DNA APEX
Part 2 Month 3 Executive Review
Part 2 Month 4 Process Mapping
Part 2 Month 5 Candidate Qualification
Part 2 Month 6 Executive Review
Part 2 Month 7 EX APEX
Part 2 Month 8 CX Assessment
Part 2 Month 9 Executive Review
Part 2 Month 10 Digital Assessment
Part 2 Month 11 Operational Assessment
Part 2 Month 12 Executive Review
---
Digital Transformation – Part 3- Year 3
Part 3 Month 1 Root Cause
Part 3 Month 2 OX APEX
Part 3 Month 3 Executive Review
Part 3 Month 4 TOC APEX
Part 3 Month 5 CX Assessment
Part 3 Month 6 Executive Review
Part 3 Month 7 Digital Assessment
Part 3 Month 8 Operational Assessment
Part 3 Month 9 Executive Review
Part 3 Month 10 Strategy Development
Part 3 Month 11 Performance Monitoring
Part 3 Month 12 Executive Review
---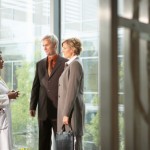 Digital Transformation – Part 4- Year 4
Part 4 Month 1 Ad-Hoc Analysis
Part 4 Month 2 Insights Automation
Part 4 Month 3 Executive Review
Part 4 Month 4 Task Automation
Part 4 Month 5 Digital DNA
Part 4 Month 6 Executive Review
Part 4 Month 7 Recruiting
Part 4 Month 8 CX Assessment
Part 4 Month 9 Executive Review
Part 4 Month 10 Digital Assessment
Part 4 Month 11 Operational Assessment
Part 4 Month 12 Executive Review
---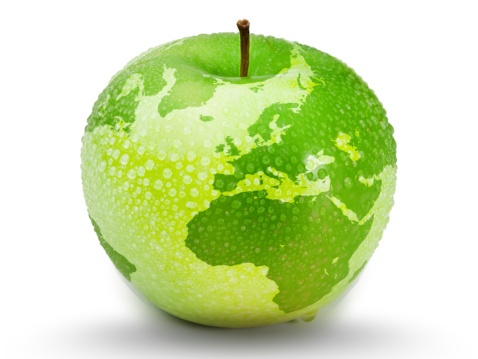 program Objectives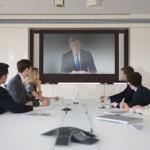 The following list represents the Key Program Objectives (KPO) for the Appleton Greene Digital Transformation corporate training program.
Digital Transformation – Year 1
Part 1 Month 1 Program Overview
This program will guide the organization through a process that inherits DNA of the organizations that have been most successful in digital transformation and are reaping the greatest rewards and outpacing their competitor as a result. The program will guide the organization through the process of operating as a digitally optimized organization built on six pillars and progressively expanding upon their ability to leverage those six capabilities throughout the organization; beginning at the strategic levels, then in siloed, prioritized practice areas and ultimately organization-wide. The six pillars of digital maturity for this program gauge the organizational ability and propensity to leverage data and technology to gain visibility into performance, make intelligent decisions and optimize process and customer experience. Strategy Development: The first pillar is the organization's ability to leverage data at the most fundamental levels to establish key business objectives and articulate basic KPIs that will indicate progress towards achieving those objectives. Monitoring: The second pillar is the organization's ability to quickly access KPI metrics to effectively monitor performance against key business objectives. Ad Hoc Analysis: The third pillar is the organization's ability to quickly leverage broader data points to dig deeper and gain additional insight into opportunities and pain points that may not be surfaced by monitoring established KPI data alone. Automated Insights: The fourth pillar is the organization's ability to leverage artificial intelligence to not only understand what is happening through proactive research; but to have technology expose the most significant things that are happening, provide insight as to why those things are happening, what might happen next and what to do about it. Automated Tasks: The fifth pillar represents the pinnacle of what the organization can achieve through data and technology by leveraging machine learning to intelligently automate tasks. The benefits of task automation will vary depending on department and range from eliminating error and redundancy to improving employee and customer satisfaction to automatically personalizing customer experience with sophistication and scale that would not be possible without artificial intelligence. Digital DNA: The sixth pillar is not about data and technology specifically. It addresses how the organization manages its data and technology to achieve customer experience excellence and operational excellence. In maturity, the organization will not need to follow leadership from this program or digital savvy individuals. This program is designed to transfer vision and initiative to the organization so that digital optimization is engrained in the culture and is self-perpetuating from every level throughout departments and practice areas. Three assessments (Digital Maturity Assessment, Customer Experience Assessment and Operational Assessment) will be conducted at the beginning of this program to establish "ground zero" and annually to measure progress and guide next-step prioritization. These assessments will provide ongoing visibility into the evolving digital maturity of the organization with respect to the aforementioned six pillars and the organizational impact of that digital strength. Focus of the program will be somewhat bifurcated to enable "quick wins" that yield near-term value (so that the benefits aren't fully deferred until late in the program) while simultaneously rebuilding the foundation to allow for sweeping, long-term success. The objective of this module is to align top level executive leadership and the primary digital transformation change agent (if not the top level executive) regarding end goals for the program. In addition to initial alignment, this program is structured for ongoing collaboration with executive levels via quarterly executive review. Quarterly reviews are designed to apprise executive leadership of progress and incorporate leadership into next step prioritization to ensure the program is advancing in a way that supports strategic objectives and to give leadership the opportunity to redirect focus as strategy shifts. Top level executive sponsorship will be necessary to transcend the friction and competing agendas that may arise from lower management levels. Optimal digital transformation may redefine roles allowing for team members to apply more time and energy to their core skills. For most team members this will be a very welcome change because individuals will be more productive and will be able to concentrate on higher value activity. But for some this may challenge efforts to expand territory and encroach on role responsibilities outside their domain. Top level executive sponsorship will be necessary to ensure the organization is focused on achieving what's best for the company; not egos or self-serving bias. In this module the core digital transformation (DX) change agent and Data Optimization Committee will be appointed. Depending on the organizational structure and resources the DX may be an individual but ideally will be a small team consisting of a business analyst, program/project manager and a leader with a passion for improving profitability by guiding the organization through a process of leveraging data and technology to optimize customer experience and internal/external operations. The DX will not necessarily be a C-level as activity will span C-suite functions and may need to get very tactical. The DX leader will need to translate business objectives into technical requirements and will need to coordinate cross-functional assessment and implementation initiatives. The DX will operate as its own unit to coordinate the larger effort but will also be included in the other teams supporting this program. I.e. any reference to the Data Optimization Committee (DOC) and Technology Optimization Committee (TOC) inclusively refer to the DX. The Data Optimization Committee (DOC) will assist throughout the program to assess relevant impact of data related issues and implement the necessary remediation/optimization initiatives. The DOC should be spear-headed by a leader with visibility and responsibility across organizational data functions. For example, it may be the data warehouse leader with visibility into organization-wide data operations as opposed to an individual with siloed data focus. The stated goals should not be specific outcomes (ex. using a specific technology to do specific things or achieve specific results) but rather a general way of operating (ex. Customers will enjoy a personalized experienced where they have immediate access to the products they, as individuals, want on their preferred channel in that specific moment. Business users will be able to efficiently execute within their purview, with minimal support from technical resources. Management will have real-time visibility into performance across the organization. Inefficient redundancy and bottlenecks will be minimized through intelligent automation.). "Digital" is a rapidly evolving landscape and the technologies and achievable outcomes at commencement of this program will likely be different from those at its conclusion. During this program the organization will also have experienced redirection due to internal strategy shift and response to external pressures. So the objective is not to lock onto specific results. The objective is to build a framework and culture that achieves digital optimization through sustained assessment, exploration and discovery within the context of digital transformation. And to coordinate tightly with executive leadership throughout the process to allow for ongoing evaluation and re-prioritization. Operational pain-points, capacity constraints and related data/technology requirements will be ascertained throughout this program in effort to identify ideal solutions. It may not be reasonable to freeze hiring and technology acquisition activities until end of the program but these steps should be conservative until consolidated, organizational requirements are better known. Staffing requirements will likely be different once ideal solutions are in place so avoid overstaffing in roles that may soon be unnecessary. Also avoid locking yourself into resource-consuming tech implementation projects or long term licensing agreements that will inhibit mobility when it's time to invest in ideal solutions. Lastly, the kickoff of each major focus module will refer to APEX. APEX stands for Analyze, Plan, Execute, Expand and represents the ongoing, cyclical optimization process. For example, EX APEX in Part 1 Month 5 refers to Experience Excellence APEX, which kicks off the process of continually optimizing the customer experience. The team will cycle through each phase of the process to Analyze current pain points and opportunities, Plan how to mitigate issues and capitalize on opportunities, Execute the plan and Expand the optimization process, which essentially restarts the Analysis step after hitting target benchmarks. Since this is a self-perpetuating process, the team will continue to progress through the optimization process in that focus area even if that focus area is not the subject of subsequent modules. The team will apprise leadership of progress during executive reviews and leadership will weigh in with prioritization any redirection necessary as the team continues the optimization process.
Part 1 Month 2 Leadership Alignment
With top executive sponsorship, clarification of program goals and designation of the core DX team in place, The objective of this module is present the program to the remaining upper leadership team (including HR leadership) to refine vision and gain alignment.
Part 1 Month 3 Business Objectives
The objective of this module is for the executive team to collaborate on crystallizing business objectives. Business objectives will have been established before the program but often focus slips from the big picture while working though the tactical details of pursuing goals. This is an opportunity to reassess objectives based on current trajectory. Once key business objectives (KBOs) are firmed, the leadership team will establish/confirm key performance indicators (KPIs) that will measure progress towards those goals and key performance drivers (KPDs) that will guide tactical steps towards achieving those goals. Once executive level KBOs, KPIs and KPDs have been confirmed the DX and DOC teams will work with the executive team to audit executive visibility into organizational performance against established KPIs and KPDs. This audit will explore which of the KPIs and KPDs executives can answer critical questions on and how long it takes to answer them. Depending on the organization's data and reporting proficiency, this will reveal where the DOC needs to begin work. Executives should be able to answer relevant questions concerning key metrics within 5 minutes – without massaging raw reports or repurposing other reports. The process required to get those reports in front of the executive should also be examined because the executive may be unaware of the work required to answer those questions. I.e. subordinate team members may be reworking and finessing data in order to provide the executive with a finished report. Or technical data resources may be hard coding aliases into queries to compensate for inadequate taxonomy or other issues with the master data. With optimized data and technology in place, executives will have real-time visibility into the organization's key metrics. Any lag or manual labor involved with providing this visibility exposes problem areas and begins to scope data optimization for the DOC. Optimization here will provide executives with timely access to accurate, critical information necessary to enable quick, intelligent decision-making and will reduce bottlenecks, inefficiencies and "low value" tasks within the data team; freeing data talent to focus on more rewarding, cost effective, "high value" work. Lastly, any current investment plans for staffing or technology should be reviewed at high level. Digital optimization will have a direct, positive impact on staffing requirements and productivity but the full benefit will not be realized until later in the program. It may not be practical to delay all investments until later in the program but leadership may want to prioritize mission-essential investments and ensure technology investments don't lock the organization into long-term contracts that restrict mobility or commit the organization's resources to cost/labor intensive implementation projects for technology that may not suit long term objectives. The DX/DOC will convene regularly to optimize data infrastructure and management within direct context of supporting specific business objectives. Bi-weekly meetings are recommended to allow sufficient momentum and ample time to achieve meaningful progress between meetings. When meeting, the DX/DOC will apply APEX to data optimization with the goal of providing "on demand", self-service access to key metrics. The DX/DOC will report on root cause analysis, remediation/optimization efforts, progress towards self-service and next steps at the first quarterly review.
Part 1 Month 4 Touchpoint Mapping
At high level there are two outcomes that can be achieved with digital transformation. Operational Excellence (OX), which focuses on optimizing functions and process that support business operations. Experience Excellence (EX), which focuses on optimizing customer experience. This program will focus on both but will begin with EX as it is closer to revenue generation and leading with customer focus emulates the behavior of organizations that tend to reap the quickest and greatest rewards from their digital transformation endeavors. The objective of this module is to build a "skeleton crew" Center of Excellence that can begin identifying "quick win" opportunities pertaining to Experience Excellence (EX) and to map the touchpoints where customers intersect directly with your organization. This map will be used to build the foundational elements of your team and program. Your skeleton crew will consist of roles that are already engaged in connecting with your customers digitally. These will be roles such as marketing, website optimization/personalization, social, mobile and possibly sales. Later the Center of Excellence will grow to include representation from other practice areas to expand program focus but we need to narrow focus in the beginning to gain early success and to leverage talent that has already been exposed to digital so that the benefits of digital aren't deferred until the end of the program. In all probability, you will not have strong digital strengths in the function areas that are not already working with "digital" at this point in time. So we'll need to spend time qualifying and training those additional resources to ensure your CoE consists of team members that are willing and able to proactively contribute and take ownership of the program pertaining to their practice area. With the newly formed CoE skeleton crew (DX plus the skeleton crew), the CoE will begin mapping the points where customers intersect with your organization. This will provide an assumed chronological visual of the customer journey as it pertains directly to your organization. Customers, in this sense, are defined as those who consume your organization's products and/or services and ultimately lead to revenue generation. In reality this will be an oversimplified view of the interactions that are actually taking place. Customers are different and will approach your organization in different ways. There are likely infinite journeys depending on the scale and complexity of your organization but human minds can't process infinite alternatives. We'll look to artificial intelligence and machine learning to build on this foundation as we progress through the program. While we don't want to overcomplicate our view of the myriad customer journeys at this stage, it is important to think of your high level customer types when mapping out touchpoints in order to accommodate journeys that are structurally different and/or overlapping. For example, if a percentage of your customers are also part of an extended sales force and help distribute your products to other customers, then they may have a journey that is identical to your normal customers. But they will also have a journey that includes onboarding, enablement and sales/distributor growth. Their journey may overlap the normal customer journey in areas and toggle between customer/distributor as they progress through their lifecycle or the tracks may be completely separate depending on your organization and sales process. To guide this process conceptually, a key takeaway from this module will be identification of additional team members to assist with optimizing customer experience throughout the market, sales and support cycle. So think of the practice areas and departments that your customer types intersect with as you identify touchpoints. When the team is later expanded the goal will be to recruit one digitally savvy representative from each key function area to assist with the program. The first Customer Experience Assessment will also be conducted in this module to establish baseline for quality of the customer experience and to help prioritize focus on highest impact opportunities.
Part 1 Month 5 EX APEX
Armed with the touchpoint map, the CoE will begin brainstorming ways to leverage data and technology to optimize the customer experience at each touchpoint. The objective here is not to identify opportunities to improve performance in singular metrics (ex. improve lead conversion on page A). Strategy for improvements such as those should already be developed in team meetings for that respective practice area. The objective here is to identify "big picture" ways to use data and technology to optimize customer experience. The CoE will explore questions such as "What do we not know about the customer that could be collected early in the journey?", "How can we optimize the experience by ensuring behavioral customer data is passed from their initial interaction to the sales team?", "Which emerging technologies (IoT, AR, VR) can we leverage at each touchpoint?", "How can we connect the customer's journey between touchpoints across channels/devices to provide a seamless, fluid experience?". Once initial brainstorming has produced a list of possibilities the team will assess current initiatives, current customer-facing processes and current capabilities to determine which of the brainstorm ideas can be most quickly implemented and, of those, which would yield greatest positive impact. The CoE is not necessarily looking for a magic bullet here that will transform the company's trajectory. We're simply looking for low hanging fruit to gain early success that can be built upon. The leading net result of this brainstorming/abilities assessment and prioritization exercise will become the pilot project. The last step of this module is to tactically advance the pilot project forward. Specific steps will depend upon the organization's project management methodology but this is where the objective is defined, requirements are gathered, dependencies are identified, resources are assigned and all other project kickoff related steps are taken. It should be managed as a formal project. But not necessarily managed by the program/project manager assigned to the DX team. The project should be formally associated with the program so that the broader organization can recognize the program in action. The project should also be attributed to the CoE within the project ticket so that the shift away from CoE initiated projects to organization initiated products can be monitored as an indicator of program success and organizational digital maturity.
Part 1 Month 6 Maturity Baseline
With progress towards quick win customer experience optimization underway, the objective of this module is to establish ground zero digital maturity. This will determine what strengths already exist so that next steps can be prioritized to intelligently fill in any gaps and build. In addition to ground zero scoring/assessment, any organizational/departmental tech acquisition initiatives should be reviewed at high level to avoid overcommitting to solutions that may not be ideal long-term.
Part 1 Month 7 Organizational Objectives
This module will focus on developing a comprehensive map of the organization. The map will assist in building the framework for the program and identifying potential Center of Excellence team members to collaborate in leading this transformation as it pertains to their practice area. To this point the DOC has been focused on specific, strategically focused data points. This was in order to provide near-term tangible value to the executive team and to enable the executive team to leverage deeper insights into organizational performance so that they could make informed decisions regarding how to prioritize effort and program focus. The objective of this module is to build on learnings so far about data related pain points and broaden focus to enable organization-wide digital maturity. Digital maturity will be measured by the organization's ability to a. leverage its data to develop strategy and define relevant KBOs, KPIs and KPDs, b. leverage its data to measure performance against those KPIs and KPDs, c. leverage data beyond prefabbed KPI/KPD oriented dashboards to conduct ad hoc analysis (discovering/exploring pain-points and opportunities), d. leverage artificial intelligence to automatically raise pain-points and opportunities, e. leverage artificial intelligence to automate tasks (to eliminate redundancy and capitalize on advanced intelligence for efficiency gains). Depth of the organization's maturity will be measured by how effectively the organization performs in those five areas 1st at executive level, 2nd sporadically in various silos and 3rd across the organization. The DOC will refer to the organization map to interview departmental/function area leaders and teams to assess data requirements across the organization. While digital optimization enables both visibility and execution, this module focuses on organizational visibility. The questions asked by the DOC will expose data related limitations and will serve as the basis for scoping the DOC engagement in this program. Technology will ultimately allow for real-time visibility but (in order to identify tactical steps with current technology) these interviews will address what critical questions department leaders can't answer about their practice area's performance in 5 minutes. These questions will prioritize focus on specific objectives, KPI's and KPD's for the function area but will also need to identify the general data points relevant to that function area. This will allow for optimization of data points needed to support ad hoc/on demand analysis (beyond the KPI/KPD metrics). Findings from these interviews will be analyzed to identify what requirements are common across all function areas (focus will be prioritized on common requirements to maximize value to the organization). Priority will be given first to supporting KPIs and KPDs and then ad hoc analysis.
Part 1 Month 8 Operational Assessment
With a clearer view of the organizational components, relative objectives and key stakeholders, this module will focus on conducting the first Operational Assessment. Operational assessments will score the organization based on its ability to achieve objectives as determined by productivity, capacity and "actual role definition" which will examine role requirements and score the role on how much energy can be allocated to core skills as opposed to non-core skills such as massaging reports, writing advanced functions in excel, executing mundane tasks, etc. Non-core activities are symptoms of data and technology inadequacies. Rectifying these issues will improve employee morale/satisfaction, productivity and profitability. The operational assessment will also evaluate employee satisfaction with objective of improving satisfaction through the digital optimization program.
Part 1 Month 9 Executive Review
This is the first quarterly executive review. We did not have one in the third or sixth months because the executive team was actively involved in the first few months. In this module the DOC will update the team on progress towards providing "zero friction" real-time, self-service access to key metrics. If not all key metrics have been made available, the DOC will provide insight as to what the hurdles are and what steps need to be taken in order to provide that insight. Lack of visibility at this stage should not be considered a failure of the DOC. This is a discovery phase to identify impediments so that the program can be more fully scoped and intelligent, informed remediation planning can begin. The CoE will update the executive team on pain points and opportunities exposed during the first of the three assessments, which will guide prioritization of next steps. The CoE will also update the executive team on insights from touchpoint mapping, details and progress of the pilot project and any of the remaining brainstorm output that could give the executive team a vision of what can be achieved through digital optimization. This may inspire the executive team to shift priorities so that progress can be accelerated in certain areas. This will also be an opportunity for the executive team to update the DOC and CoE on relevant focus areas. For example, heightened focus on "key" objectives/performance indicators or improved access to critical metrics may have stirred creativity on what insights are critical to the business. The executive team may need to refine the list of metrics for DOC focus.
Part 1 Month 10 Data APEX
The objective of this module is a deep dive into the requirements addressed by the organization and the impediments to meeting those requirements. Challenges and roadblocks need to identified and categorized to scope focus of remediation efforts. Issues identified will likely range from infrastructure to taxonomy, master data management, governance practices, siloed data stores and business definitions. Properly categorizing the issues will help prioritize efforts based on where the low hanging fruit is and what will require more effort and investment to rectify/optimize.
Part 1 Month 11 Initiative Tracking
The objective of this module is to establish framework for individuals within the organization to initiate digital optimization projects. Firstly, the program needs to be named so that related initiatives can be associated with it. Ex. "Digital Transformation". Project tickets and idea submissions then need to be associated in the workflow as being a Digital Transformation idea or initiative. The mechanisms for this will depend on the organization's infrastructure but will include elements such as submission of project tickets, ideas and submissions. Project/idea curators (ex. BA's, Project Managers, Program Managers) also need to implement procedures to allocate projects and ideas to the "digital transformation" initiative for proper tracking within context of the program. Project and idea submissions need to be tracked to the individual submitting the requirement and their respective department, which may require new workflows to be created within the organization's PSA/project management and idea curation tools. This will not only give team members a more significant voice and allow greater insight into organizational requirements for digital optimization but will also serve as a means to measure "digital dna". Ie. The more trench-level team members driving digital optimization, the greater the digital dna. Depending on the organizational culture and structure, it may be necessary to reward managers based on their subordinate team members product/idea submissions to mitigate competition and tendency to take credit for the ideas themselves, which would skew visibility.
Part 1 Month 12 Executive Review
The DOC will update the team on progress towards providing "zero friction" real-time, self-service access to key metrics. The CoE will update the executive team on progress of the EX Pilot project and/or any subsequent "quick win" initiatives that have been kicked off if the pilot project has been successfully completed. The CoE will continue to brainstorm ways to leverage data and technology to optimize customer experience but tactical energy will be invested in quick wins that can be implemented near-term with current state of data and technology. More complex engagements or projects that are not yet possible due to data integrity/access or tech limitations will be used to define data/technology requirements for later development. In earlier modules the DOC has focused on providing key strategic metrics but now, with insights from organization mapping, objectives and assessment, the DOC will have assessed broader limitations and will apprise the executive team of any findings regarding infrastructure, integrity, data management process and the lack of tools to effectively manage data to support organizational requirements. The executive team will also be updated on progress to implement digital project and idea submission mechanisms and related processes to track and attribute submissions appropriately.
---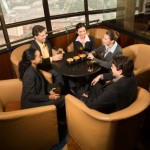 Digital Transformation – Year 2
Part 2 Month 1 Communication Strategy
Now that initial ground work has been laid, baseline has been established, quick win initiatives are progressing and mechanisms have been implemented to enable the broader organization to actively participate in the digital optimization process… it's time to kickoff the formal communication strategy. This will be a routine communication such as a weekly or monthly employee newsletter. The frequency will be depend on available resources and other priorities for internal communications but it should be as frequently as reasonably possible without overwhelming employees. The email will achieve several objectives: Unify Vision: Employees will understand the digital optimization process as a top level strategic initiative that they can contribute directly to; Expose organization to possibilities: Employees will need to see how data and technology are being used to optimize process and profitability. Content will be prioritized according to departmental priorities for transformation. Case studies (weighted towards priority department use cases) will be distributed so that employees can see digital in action, which will enable them to envision those possibilities applied to your organization so that they can initiate improvements in their teams and departments; Promote Successes: In addition to seeing the benefits of digital outside your organization, your own organization's digital successes will be publicized to reinforce the vision and foster an appreciation for what is being accomplished and what can still be achieved; Keep expectations top of mind: Your organization is rightfully preoccupied with day-to-day requirements of performing their job. It will be difficult to keep this new initiative in focus until it becomes more a part of the culture. Frequent communication will remind them of the opportunities and expectation to play an active role; Brand the program: This publication will be named referencing the program name addressed in Part 1 Month 11 Initiative Tracking (Digital Transformation was the example given). With that example in mind the publication might be named Digital Transformation Update or News. This will help elevate program visibility and progress; Excite: Frequent communication about the possibilities and successes will excite the organization about the how the transformation will benefit them and alleviate natural concerns over change; Call to Action: Each communication will provide learning resources and direct access to the means available to make suggestions and initiate digital optimization.
Part 2 Month 2 DNA APEX
The objective of this module is to begin focusing on the last and arguably the most important pillar; which is a transformed culture where the vision and management of digital optimization has transferred from appointed leadership to all areas and levels of the organization. This early in the program there are two factors to consider. The organization's actual DNA: How willing and capable is the organization of self-managing digital optimization if there were no impediments? The expression of the organization's DNA: It is not possible to fully know the digital tendencies and capabilities of the organization due to data, technology and strategy constraints. This program is designed to both remove barriers and deliberately upskill and enable the organization to have and reflect a digital culture. There are several elements that will impact the organization's ability to holistically, organically drive it's digital strategy: Vision: The organization needs to have a clear understanding of the strategic vision, the opportunity for them to contribute and the expectation for them to contribute; Aptitude: Employees need to have a natural ability to learn/understand the value of data and technology applied to their tasks and the broader, connected organization, partner ecosystem and customer base; Enablement: The organization needs to have the tools and resources to contribute to the extent of their abilities; Talent: The organization needs to have the right quality and quantity of necessary skills in the workforce; Propensity: Employees need to have the natural propensity to proactively contribute. The communication strategy in Part 2 Month 1 is designed to help with the vision, and talent components. The data and technology focused modules will help with enablement. The CoE and HR will need to work together to upskill current employees (that have the aptitude and propensity to contribute) and to develop the hiring strategy (Part 4 Month 5) that attracts candidates with the aptitude, skills and propensity to play an active role in driving digital optimization. Lastly, this module will begin upskilling the organization with high level training. The program publication in previous module will begin to provide training to the organization but this module will deliver more condensed information to get the ball rolling and to pave the way for expanding the CoE in a few months. The training in this module is not intended to provide all the answers. The possibilities are evolving too rapidly to have all the answers at any point in time. The training is intended to expose potential team members to the possibilities so that their ability to synthesize the information (aptitude) and contribute insights (propensity) as to how your organization might be able to achieve similar results can be assessed.