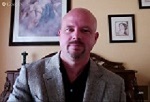 Digital Transformation
The Appleton Greene Corporate Training Program (CTP) for Digital Transformation is provided by Mr. Tanner BS Certified Learning Provider (CLP). Program Specifications: Monthly cost USD$2,500.00; Monthly Workshops 6 hours; Monthly Support 4 hours; Program Duration 48 months; Program orders subject to ongoing availability.
Personal Profile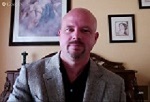 Personal profile
Mr Tanner is a Certified Learning Provider (CLP) at Appleton Greene and he has experience in marketing, information technology and e-business. He has achieved a Bachelor of Science in Liberal Arts, Business and Arabic Regents and a Diploma in Arabic Language and Middle Eastern Studies. He has industry experience within the following sectors: Technology; Retail; Manufacturing; Internet and Defense. He has had commercial experience within the following countries: United States of America; United Kingdom and United Arab Emirates, or more specifically within the following cities: New York NY; San Francisco CA; San Jose CA; London and Dubai. His personal achievements include: defined digital strategy; architected data-driven revenue optimization; led marketing and expansion strategy; managed technology enhancements and directed channel partner programs. His service skills incorporate: strategic planning; digital marketing; partner management; team leadership and program management.
To request further information about Mr. Tanner through Appleton Greene, please Click Here.
---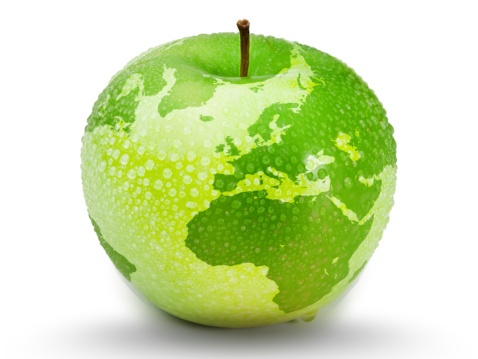 (CLP) Programs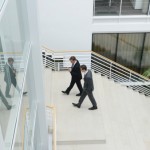 Appleton Greene corporate training programs are all process-driven. They are used as vehicles to implement tangible business processes within clients' organizations, together with training, support and facilitation during the use of these processes. Corporate training programs are therefore implemented over a sustainable period of time, that is to say, between 1 year (incorporating 12 monthly workshops), and 4 years (incorporating 48 monthly workshops). Your program information guide will specify how long each program takes to complete. Each monthly workshop takes 6 hours to implement and can be undertaken either on the client's premises, an Appleton Greene serviced office, or online via the internet. This enables clients to implement each part of their business process, before moving onto the next stage of the program and enables employees to plan their study time around their current work commitments. The result is far greater program benefit, over a more sustainable period of time and a significantly improved return on investment.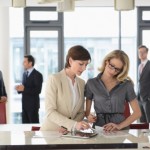 Appleton Greene uses standard and bespoke corporate training programs as vessels to transfer business process improvement knowledge into the heart of our clients' organizations. Each individual program focuses upon the implementation of a specific business process, which enables clients to easily quantify their return on investment. There are hundreds of established Appleton Greene corporate training products now available to clients within customer services, e-business, finance, globalization, human resources, information technology, legal, management, marketing and production. It does not matter whether a client's employees are located within one office, or an unlimited number of international offices, we can still bring them together to learn and implement specific business processes collectively. Our approach to global localization enables us to provide clients with a truly international service with that all important personal touch. Appleton Greene corporate training programs can be provided virtually or locally and they are all unique in that they individually focus upon a specific business function. All (CLP) programs are implemented over a sustainable period of time, usually between 1-4 years, incorporating 12-48 monthly workshops and professional support is consistently provided during this time by qualified learning providers and where appropriate, by Accredited Consultants.
---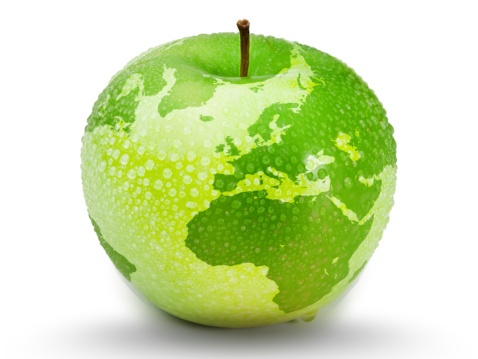 Executive summary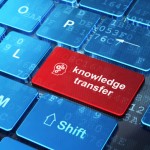 Digital Transformation – History
"Digital" is generally considered to be a new paradigm but, in fact, the transformation started over 50 years ago. Watches, which were originally driven by gears and sprockets were displaced by digital watches out of Japan; forcing traditional watch manufacturers to pivot and incorporate the new technology into their product in order to survive. Typewriters evolved into word processors and then desktop computers with rapidly increasing sophistication and capability. Companies like IBM (which started out as a typewriter manufacturer) who were able to embrace the change and adapt thrived while their competitor did not. Telephones morphed from rotary dial into touchtone and businesses adopted automated answering and call routing features. VOIP ushered in a new form of competition for conventional telecoms in the early 2000's and many households today don't even have conventional lines or VOIP anymore; using mobile phones exclusively – that often include incredible "smart phone" computing power. Bookstore powerhouses gobbled up the market in the 60's and 70's and were later eclipsed by Amazon; which now effectively leverages data and technology to dominate retail in general. Some would say that the more advanced digital capabilities such as IoT, artificial intelligence and machine learning are the next wave of adoption but neural networks and algorithmic trading existed in the 80's. Apple's new, coveted watch may have to take its cue from Dick Tracy's fictional wrist radio in the 40's. The RFID tag was patented in the 70's and early connected devices appeared around that same time.
So while digital transformation itself began decades ago, what is changing dramatically is the "rate" of change and the exponentially accelerating proliferation of new technologies and organizational capabilities.
---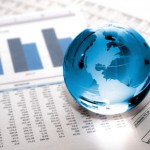 Digital Transformation – Current Position
Organizations in general are in an awkward state of embracing digital and pivoting around the opportunities. It is a difficult, complex journey but front-runners who've led the way have established models of what works and what does not. The more cautious organizations are in pursuit but the disruptive nature of digital leaves laggards at severe risk. Every industry faces disruption. Economic Darwinism favors organizations that can adapt. This means that digital transformation is both an opportunity for those that "get it" and a threat for those that do not. The challenges that seem to impede progress the most are:
Limited Understanding
Most companies that are trying to adapt are experimenting based on outdated assumptions and a limited understanding of the disruption and opportunities. Digital transformation is much more than investing in mobile or website enhancements. It is a call to overhaul the organization and processes to survive and stay competitive.
Ignoring the Customer Journey
Understanding how customers interface with the organization and how it is rapidly evolving is the top driver for digital transformation. But most organizations still do not have a clear understanding of that customer journey or how mobile devices affect those touchpoints.
Digital Literacy
Not everyone understands digital. The depth and breadth of digital optimization are constrained by limited vision. Executives and colleagues are still struggling to understand digital optimization and, therefore, prioritize it.
Human Dynamics
Comprehensive optimization requires comprehensive alignment. But ego, self-serving agendas, fear, scepticism and other subversive behaviors are a challenge. Conversations about digital transformation tend to focus on technology but overlook the human dynamic and helping people evolve and support new directions.
Lack of Executive Ownership
Many digital transformation efforts are failing to gain support from top management, which leaves grass roots efforts vulnerable to lower executive competing agendas and ego and difficulty in aligning the organization around a unified vision.
No Sense of Urgency
Despite the tremendous opportunity and shift in customer demands, many organizations are risk-averse or leadership does not have a sense of urgency to adapt so that they can remain competitive or even survive.
Lack of Digital Talent
With the rapidly emerging capabilities and technologies, it's difficult for the work force to acquire the comprehensive skills and holistic vision necessary to drive organizational transformation. Furthermore the majority of organizations are not actively recruiting digital talent and many are missing the opportunity altogether and are still actively investing in legacy/aging skillsets.
Limited Vision
While some "pockets" within an organization attempt to respond to the opportunity and threat, successful transformation must eventually be an organization-wide, cross-functional effort or gains will be overrun by business as usual.
Organizations that are excelling are reaping the rewards. They outpace their competitors in profitability and in achieving their success goals. They excel by driving top-down, holistic, organization-wide efforts to leverage data and technology in optimization efforts and they typically prioritize customer experience optimization (EX) before focusing on internal operational optimization (OX). They also recognize that, in addition to getting the right data and technology in place, talent must be managed to ensure the right skillsets are available and the culture must embrace the vision and proactively contribute to the effort.
---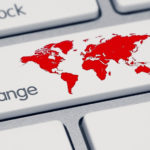 Digital Transformation – Future Outlook
This is an interesting time to contemplate what the future might hold. We're at a juncture where earlier sci-fi fantasies are becoming reality. New innovations are unfolding at a pace that's difficult to keep up with; much less predict. The near future will hold improved adoption of recently emerged technologies and an increased migration from legacy org structures and processes to digitally optimized, agile organizations. While It's difficult to predict what the future whiz bang widgets will be, we can predict they'll arise faster. They'll be adopted more quickly and the greatest value will be from converged solutions.
The world is still reeling from recently emerged digital technologies but that is changing. "Big Data" has been a ubiquitous buzz word for nearly a decade but most organizations are still struggling to make use of it. There's plenty of data to go around but organizations have been struggling to develop strategy and acquire the technology and skills to make it usable and use it. This has created opportunities for additional digital solutions to aid in master data management and operationalization of Big Data, which is equipping organizations to better leverage their data. One of the catalysts for digital disruption has been "cloud" technologies, which reduce TOC, and make data and technology more accessible. More cloud delivered solutions are becoming available, compelling organizations to quell their fears of opening up their network and shift more of their investment away from on-premise solutions, which paves the way for more rapid, increased adoption of additional digital capabilities.
Other recently emerged digital technologies include IoT, additive manufacturing, AR/VR, solutions that incorporate data science and make artificial intelligence and machine learning more accessible and blockchain. From an adoption standpoint, the near future will see organizations finding practical application for these capabilities and retooling their processes around them. From a technology development standpoint, solutions will leverage exceedingly more converged capabilities to yield even more digital value. For example, autonomous vehicles will become more viable, which incorporate a host of digital capability from IoT, connection to cloud for in-vehicle "infotainment" and mechanical functionality as well as digitally enhanced onboard instrumentation and functionality.
The more distant future will likely see an increase in the rate and volume of digital innovation, made possible by deconstructed value chains (which open u