Women Empowerment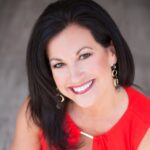 The Appleton Greene Corporate Training Program (CTP) for Women Empowerment is provided by Ms. Tull Certified Learning Provider (CLP). Program Specifications: Monthly cost USD$2,500.00; Monthly Workshops 6 hours; Monthly Support 4 hours; Program Duration 12 months; Program orders subject to ongoing availability.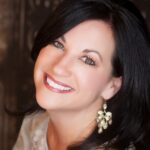 Personal Profile
Ms. Tull is a Certified Learning Provider (CLP) with Appleton Greene. She has over 25 years of experience in coaching, consulting and training CEO's and executives. She specializes in the areas of personal and professional development and leadership. She is passionate about empowering women in the workplace equipping them with leadership skills and helping them to reveal their unique value, so they can reach their true potential and make a bigger impact. She has industry experience in the following sectors: Technology, Financial Services, Biomedical, Consultancy and Healthcare. She has commercial experience in the following countries: United States, Canada, England, Mexico and Sweden. More specifically within the following cities: Austin, TX; Houston, TX; Dallas, TX; Los Angeles, CA; New York City NY; St. Louis, MS; Virginia Beach, VA; Chicago IL. Her personal achievements include 17 yrs. as Founder/CEO of Silverlining Concepts, LLC where she empowers business owners and leaders to own their value and earn their worth, Certified Money Breakthrough Method Coach, Best-selling Author of a book about owning your value, so you can earn your worth in the workplace, Executive Contributor to Huffington Post, Biz Journals and Brainz Magazine, featured on the Brainz 500 Global list 2021. She also is a co-host on a national TV show- that focuses on bringing more light and positivity to the world. Her service skills include; leadership development, executive coaching, business strategy, sales and marketing strategies, mindset shifting and advanced communications and presentation skills.
To request further information about Ms. Tull through Appleton Greene, please Click Here.
---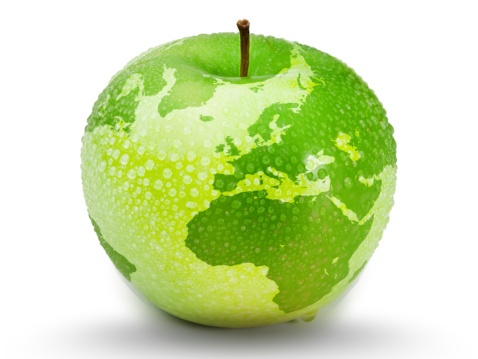 (CLP) Programs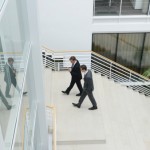 Appleton Greene corporate training programs are all process-driven. They are used as vehicles to implement tangible business processes within clients' organizations, together with training, support and facilitation during the use of these processes. Corporate training programs are therefore implemented over a sustainable period of time, that is to say, between 1 year (incorporating 12 monthly workshops), and 4 years (incorporating 48 monthly workshops). Your program information guide will specify how long each program takes to complete. Each monthly workshop takes 6 hours to implement and can be undertaken either on the client's premises, an Appleton Greene serviced office, or online via the internet. This enables clients to implement each part of their business process, before moving onto the next stage of the program and enables employees to plan their study time around their current work commitments. The result is far greater program benefit, over a more sustainable period of time and a significantly improved return on investment.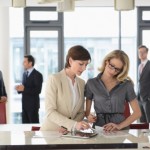 Appleton Greene uses standard and bespoke corporate training programs as vessels to transfer business process improvement knowledge into the heart of our clients' organizations. Each individual program focuses upon the implementation of a specific business process, which enables clients to easily quantify their return on investment. There are hundreds of established Appleton Greene corporate training products now available to clients within customer services, e-business, finance, globalization, human resources, information technology, legal, management, marketing and production. It does not matter whether a client's employees are located within one office, or an unlimited number of international offices, we can still bring them together to learn and implement specific business processes collectively. Our approach to global localization enables us to provide clients with a truly international service with that all important personal touch. Appleton Greene corporate training programs can be provided virtually or locally and they are all unique in that they individually focus upon a specific business function. All (CLP) programs are implemented over a sustainable period of time, usually between 1-4 years, incorporating 12-48 monthly workshops and professional support is consistently provided during this time by qualified learning providers and where appropriate, by Accredited Consultants.
---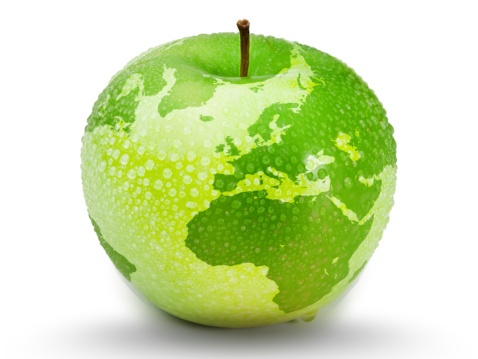 Executive summary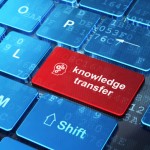 Women Empowerment
The Women Empowerment Leadership Program is a process of accelerating the professional growth of women in the workforce. Although women have made significant strides in the workplace there is no doubt that women are still struggling to move up the corporate ladder. Women who are socioeconomically disadvantaged face insurmountable barriers to entering and excelling in the workforce around the world. They often have fewer opportunities for economic participation than men, greater safety risks and less political representation.
Guaranteeing the rights of women and giving them opportunities to reach their full potential are critical not only for attaining gender equality, but also for meeting a wide range of international development goals.
In today's corporate world, it is essential for businesses to put a process in place that specifically supports and empowers women. Transformation in this area can only happen with a proven system that ensures all women have access to everything they need to succeed. This will in turn, help with company culture, employee retention, productivity as well as, profitability.
The objective of the Women Empowerment Leadership Program is to enable organizations to develop empowered and skilled women leaders within all departments of their organization.
This Program, offers a series of dynamic workshops specifically designed to provide the skills and tools necessary for each woman to become empowered and move up on their career path. We focus on an inside/out approach – first addressing the belief system of each individual and how it's affecting their results, how they see themselves and how others perceive them. We help them to remove blocks that are sabotaging their success or preventing them from reaching their potential.
Each month we will dive deep into a component of the Women Empowerment Business Transformation Process. Our objective is to implement a process that will provide the women in your organization with high-level skills, tools and support, so they can reach their true leadership potential. This profound shift will dramatically change the environment and culture of your organization and is essential for future success. As you advance through the course, we will guide you through the flowing process to reshape how women are currently seen, treated, and represented within your company. We start with Mindset Shift, Leadership Development, Personal Presence, Advanced Communication and Presentation Skills and end with Creating and Implementing Your Success Action Plan.

We build on their strengths and help them to develop new skills allowing them to own their unique value and shine as the expert and leader that they are.
The key to reaching personal and professional goals is to develop each new skill one step at a time building one upon the other. Each month, we will have a new focus area to teach and build these skills. Some of the areas we address are: Unique Value, Limiting Beliefs, Values-Priorities, Money Mindset, Elevating Leadership, Executive Presence, Communication Skills, Critical Thinking, Effective Negotiation, Workplace Politics, Confidence in Speaking, Creating an Action Plan and a special BONUS Workshop on Authentic Selling. We help each participant implement what they have learned every step of the way for lasting change.
At the end of this 12- month training program, the women of your company will not only feel empowered they also be more effective leaders. They will have developed: an increase in self-worth, more confidence, they will be able to effectively articulate their unique value and expertise, leadership skills, strong negotiation ability, decision making and selling skills and they will know how to communicate powerfully and effectively.
---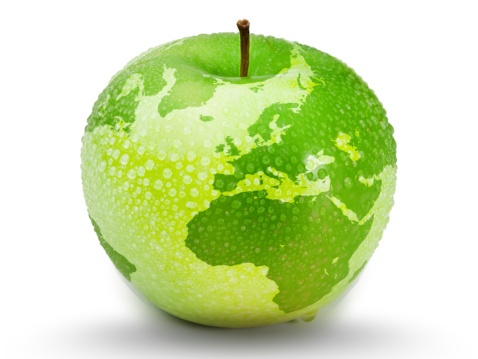 Curriculum
Women Empowerment – Part 1- Year 1
Part 1 Month 1 Unique Value
Part 1 Month 2 Limiting Beliefs
Part 1 Month 3 Values-Priorities
Part 1 Month 4 Money Mindset
Part 1 Month 5 Elevating Leadership
Part 1 Month 6 Executive Presence
Part 1 Month 7 Communication Skills
Part 1 Month 8 Critical Thinking
Part 1 Month 9 Effective Negotiation
Part 1 Month 10 Workplace Politics
Part 1 Month 11 Confident Speaker
Part 1 Month 12 Action Plan
Part 1 Month 13 Authentic Selling (BONUS)
---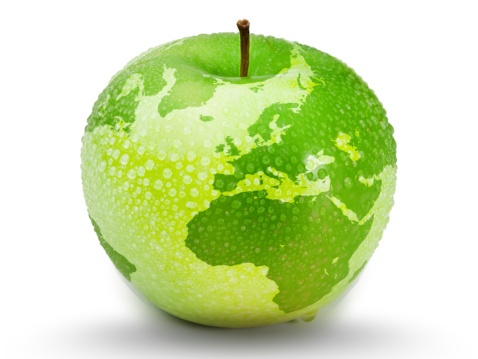 Program Objectives
The following list represents the Key Program Objectives (KPO) for the Appleton Greene Women Empowerment corporate training program.
Women Empowerment – Part 1- Year 1
Part 1 Month 1 Unique Value – Identifying and Owning Your Unique Value, So You Can Present Yourself Confidently and Make a Bigger Impact – Many women professionals do not fully understand their own unique value, so they don't have the confidence to present themselves confidently or ask for what they want. During this workshop, you will reveal your unique gifts and the value you offer, so you can work in your brilliance, effectively articulate your value and make a bigger impact as a leader.
Part 1 Month 2 Empowering Beliefs – Remove Limiting Beliefs and Replace Them with Empowering Ones – Everyone has limiting beliefs holding us back, keeping us playing small and preventing us from reaching our true potential. In this training, we will go through a process of identifying old limiting beliefs. You will learn how to release them and replace them with new empowering beliefs, so you can be the leader your meant to be and live your best life! Understand Fear and how to overcome it once and for all. You will create a new Power Statement reflecting the new empowered leader you are becoming.
Part 1 Month 3 Values-Priorities – Getting Clear on Your Priorities and Personal and Professional Values – What's Your Legacy? Finding a balance between life and work can be extremely challenging. The only way to navigate this effectively is to be grounded in your values and have clarity around your priorities. During this workshop, we will guide you through a process of identifying your values and narrowing them down to your "core values" and how to get clear on your priorities, so you can live joyfully, be more productive and make a bigger impact. You will get to discover how you can be an inspiration to others, how you can make a meaningful, powerful and lasting contribution to humanity by serving a greater cause than your own – this is the legacy you can leave others.
Part 1 Month 4 Money Mindset – Create a New Empowering Money Mindset – Have you ever heard how you do money is how you do everything? Where money is concerned, you are either experiencing contraction (repelling it) or expansion (attracting it). Discover how you can clear your money clutter, so you can earn and save more money. You will obtain clarity, confidence and freedom when it comes to money. You'll learn a proven step by step process to allow you to take control of your financial future.
Part 1 Month 5 Elevating Leadership – Re-Imagine & Elevate Your Leadership Skills with Solution Focused Leadership – For all of those out there who were not born leaders, it is very possible to learn to be an effective or even a great leader. Everyone can benefit from developing leadership skills. Skills, such as: how to work well with others, how to communicate effectively, how to be innovative and how and when to take risks; will enable you to reach both your personal and professional goals. The best leaders are those who lead by example and inspire their team. They're willing and "actually do" what they expect of others. They focus on the positive. When coming up against a challenge or problem, they focus their time and energy on coming- up with an effective solution to resolve the issue or problem. During this workshop, you will learn the 7 Pillars to Excellence, we will uncover the exact steps to develop and elevate your leadership skills.
Part 1 Month 6 Executive Presence – Enhance your Personal Presence and Professional Influence – Who you show up as each and everyday matters. Do people see you as an expert or as a leader? During this training you will learn how you can start showing up as the best version of yourself and as a powerful leader that can successfully guide and influence others. You will learn how to present yourself confidently in any situation by providing value and by being of service with your gifts. You will learn where your area of expertise lies and what you are the "go to" expert for. You will create your own personal power brand on and offline. We will teach you how to up-level your LinkedIn Profile, so that it represents you powerfully and allows you to shine as a leader and expert in your industry.
Part 1 Month 7 Communication Skills – Advanced Communication Skills- Communicating with Diplomacy, Tact and Credibility – The root cause of most problems at work is lack of communication (not being honest or holding back information). This can lead to curbed teamwork, it stunts innovation, wastes millions in productivity and restricts the ability to generate new business. When the leader can clearly identify their role within the company, they will feel more secure in their value they bring allowing them to confidently speak out. In this training you will gain clarity on your role in the company, align with your company's mission, create a supportive environment that welcomes employees honestly, ideas, thoughts and feedback allowing the employees to use their skills and shine! This is exactly what you will accomplish in this powerful workshop. As a result, you will experience increased performance, more fulfilled employees, increased teamwork, increased levels of customer service, increased leadership effectiveness and increased inter-intra departmental communication.
Part 1 Month 8 Critical Thinking – Hone Your Critical Thinking with Problem Solving, Risk-Taking and Decision- Making Skills – As leaders there are often times that we are feeling overwhelmed. What if you could learn a process for thinking to make better decisions and create better solutions? In this training, you'll learn and practice techniques to generate breakthrough ideas and solve your most pressing problems. In these highly competitive and fast-moving times pushing the boundaries; personal, team, and organization is not an option, but a necessity. Leaders who want to achieve success understand that taking risk is an essential part of achieving results. We will help you discover your 'risk tolerance' and learn a 5-step process to start implementing your ideas by taking calculated risks. You will also become a confident decision maker, knowing within a matter of minutes what action to take in any situation that presents itself to you!
Part 1 Month 9 Effective Negotiation – Becoming an Effective Negotiator – Great negotiators have the necessary knowledge, experience and skills to navigate the negotiation process with all of its rules, rituals, strategies and tactics in a way that achieves mutually acceptable results. They also do it in a manner that enhances the relationship they have with their counterpart. In this training, you will learn powerful and effective skills that can help you negotiate anything. Becoming a better negotiator can help you get a larger share of what you want, attain more of your goals, and improve the quality of your life all around.
Part 1 Month 10 Workplace Politics – Workplace politics are an unavoidable aspect of any organization. In this workshop, we'll learn exactly what workplace politics are how as a professional women can use politics in a positive way to advance in their careers. We share real life examples of workplace politics and the organizational costs of negative office politics. We'll identify the benefits of team competition, how to have difficult discussions at work, what workplace policies are and how to navigate workplace politics with effective strategies to transform unfavorable politics into a constructive work environment. We will also discover how to build a healthy and thriving work culture and key strategies to de-stress and stay positive at work.
Part 1 Month 11 Confident Speaker – Standing in Your Power and Becoming a Confident Speaker – Being an effective speaker can help you take your leadership to new heights. This is often an area where many leaders are uncomfortable. Learn how to overcome any fear you may have around speaking in public. You will learn how to stand in your power as the expert that you are, create your own signature story to build likeability and trust with your audience and how to dynamically deliver your message. You will discover the 4 components to a powerful speech/presentation. Finally, you will get access to powerful techniques to help you effectively sell from stage.
Part 1 Month 12 Action Plan – Creating Your Career Success Action Plan – The key to reaching your personal and professional goals is to develop your new skills one step at a time building one upon the other. Having an action plan in place to implement what you have learned into your personal and professional life is essential to making the positive changes last. What are your career goals? Where would you like to see yourself in the next 3 yrs. or 5 yrs.? In this final workshop, we will help you create and implement your Success Action Plan! We will provide you with tools you can use daily to incorporate your new skills effectively, so you can reach your true potential and become the leader you were meant to be!
Part 1 Month 13 Authentic Selling (BONUS) – Selling is essential in any leadership role – whether you are selling a product, service, concept or yourself. There is a new way of selling – one where you can sell authentically by "serving" not selling. Discover how to master the sales conversation without feeling icky about it. Learn the S.E.R.V.E. Sales Success Formula for selling authentically with ease. Discover how you can inspire your ideal clients to say YES to taking action/working with you – closing sales like it's second nature. You will have the opportunity to practice your skills by role playing with your fellow participants to ensure you have mastered the S.E.R.V.E. Sales Success Formula.
---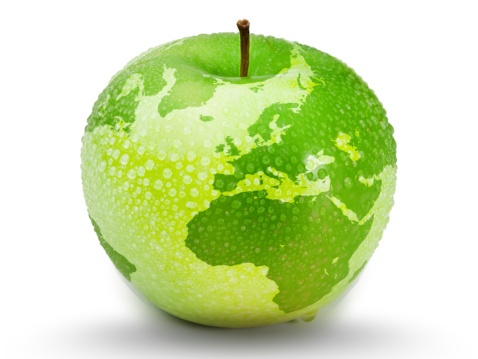 Methodology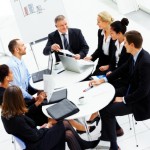 Women Empowerment
The proven step by step foundation building approach used in this program, allows participants to experience transformative results, propelling them to move forward confidently with new skill sets as an empowered leader, so they can successfully progress in their career and bring more value to the workplace.
Many business professionals struggle with realizing the unique value of what expertise, skills or services they offer, resulting in not having the confidence needed to earn their worth in the workplace. The Passion Belief Method™ is designed to help individuals develop a mindset for achievement, so they can reach their desired level of success in all areas of their life. This is a five-step formula we use that focuses on removing limiting beliefs and replacing them with empowering ones, revealing your unique value, getting clear on your values and priorities so you can move forward in integrity as a passionate and confident leader all while making a positive impact.
Being a great leader – one that influences people for positive change – requires seven attributes, or pillars, we call these the 7 Pillars of Excellence. This framework includes the following 7 key areas: Spirit, Mindset/Identity, Beliefs, Decision, Clear Outcome, Action and Support Systems/Environment. By achieving excellence in these areas individuals can become empowered leaders at work and in life.
Leaders must discover their 'risk tolerance' by first stepping-out of their comfort zone and second, engage with these four critical things in mind: Don't let limited thinking stop you, focus on the ideal outcome and the rewards, learn from mistakes and recognize that success and failure are connected and are essential for growth. In the Critical Thinking workshop, we will use this powerful process.
In the Authentic Selling Workshop, we utilize the proven S.E.R.V.E Sales Success Formula™ We use this formula to help you create and deliver effective sales conversations focused on service versus selling to inspire your client to say Yes to working with you. This effective sales tool will be the key to your selling success.
We bring passion and enthusiasm to our training, which offers an engaging mix of real-life examples, multi-media, hands-on activities and group discussion. The tools, techniques and strategies we recommend are based on a combination of sound research and proven experience.
And to ensure the information we share is not simply acknowledged and then never thought of again, we provide all participants with an easy-to-use tool kit and Success Action Plan to implement what they have learned.
---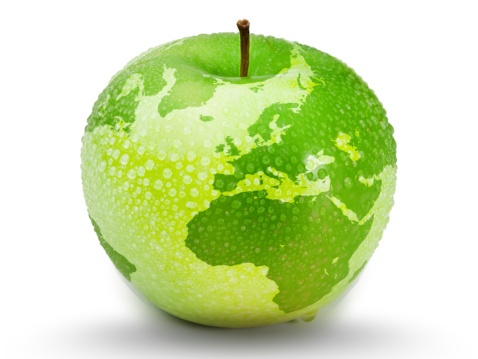 Industries
This service is primarily available to the following industry sectors: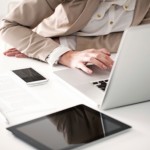 Technology
What can we actually say about the history of the technology industry? It is without a doubt a large industry that has experienced tremendous changes and growth in a short period of time and is continuing to change and grow at a rapid pace.
Although the industry may be known for its ability to launch innumerable start-ups, it is also a land of incredible market dominance by The Big Five, as referenced in Wikipedia 2021:
1.) Apple $274.5 billion -With 147,000 employees
2.) Samsung Electronics $200.7 billon – With 267,937 employees
3.) Alphabet $182.5 billion – With 135,301 employees
4.) Foxconn 181.9 billion – With 878,429 employees)
5.) Microsoft $143.0 billion – With 163,000 employees.
Other big technology companies on a global scale include, Huawei, Dell Technologies, Meta, Sony, Hitachi, Intel, IBM, Tencent, Panasonic, Lenovo, HP Inc and LG Electronics.
Technologies will continue to make our lives easier and more productive. Now that the world has recognized the significance of what can be accomplished by using and investing in advanced, sophisticated technologies, there is no turning back. Many businesses are adopting technological standards on a global level so that everyone follows the same procedures and performs more accurately and efficiently. Examples occur in business, medicine, engineering, architecture, science, energy and the arts.
As mentioned earlier, Technology is a fast-changing sector. Technology companies are not just evolving themselves, but also changing how other sectors function. All businesses work for profit and growth and to drive growth, they need to leverage technology. That is why more and more businesses are increasingly turning to technology companies seeking solutions that can meet their customer expectations in terms of end-product and service and give them a competitive edge.
Technology used to be considered as an enabler, but those days are long gone. Technology is becoming a requirement for all businesses. Businesses have felt the need for technology more than ever since the COVID-19 outbreak. As a result, technology is no longer viewed as an aid or support, but rather as a requirement for conducting business. It must be a component of a company's mainstream strategy to keep up in this highly linked, digital-first era.
Technology is now a competitive differentiator for all other industries. Businesses are relying on the technology industry for several different reasons. While some businesses are attempting to digitize and modernize their workplace to improve productivity, some are looking to improve customer experience by leveraging technology. While some businesses may be looking for solutions to completely transform and optimize their operations with the help of technology and IT solutions.
When it comes to corporate change, the technology industry is at the forefront. Many technology companies provide support and consulting to companies in other industries. Understanding how an organization transitions is one of the most important requirements in this situation. As a technology consultant, you must be able to not only provide the software or tools for deployment, but also coach your clients on how to use the technology you deliver successfully and determine which technology solutions would best suit their needs. They can also spot weaknesses in the client's technology installation.
Another area to look at is the lack of gender diversity in the tech industry. Diversity is critical in this industry, as it enables companies to create better and safer products that take everyone into consideration not just one section of society. Women make up 47 percent of all employed adults in the U.S but as of 2015 they hold only 25 percent of computing roles, according to data from the National Center for Women & Information Technology (NCWIT). In 2020, a report form McKinsey found that diverse companies perform better, hire better talent, have more engaged employees and retain workers more than those that don't focus on diversity and inclusion. Despite this, women remain widely underrepresented in Technology roles.
The global workforce is undergoing a massive technological shift that many are calling the "fourth Industrial Revolution." According to a recent World Economic Forum report, nearly a third of the most important skillsets in 2025 will be comprised of technology skills not yet considered imperative to the job today. How will your organization fill these critical roles with skillsets that are just beginning to emerge? Are your female employees prepared and equipped with the leadership skills necessary to do so?
The Women Empowerment Leadership program will help businesses to empower their women employees and provide them with the necessary leadership skills to ride the wave of this new revolution in technology seamlessly. The program delivers a proven process to adopt the qualities of a leader and help the participants implement what they have learned through their success action plan.
---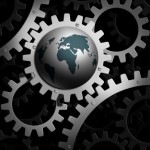 Banking & Financial Services
Financial services refer to the economic services provided by the finance industry, which includes banks, credit card companies, credit unions, insurance companies, accountancy firms, consumer finance firms, stock brokerage firms, investment funds, individual managers, and some government-sponsored enterprises.
The Gramm-Leach-Bliley Act, enacted in the late 1990s, increased the use of the phrase "financial services" in the United States. The financial services business in the United States was able to merge as a result of this. Companies normally choose one of two methods to this new business model. One strategy is for a bank to purchase an insurance company or an investment bank, preserve the acquired firm's original branding, and then add the acquisition to its holding companies to diversify its earnings. Non-financial services companies are authorized within the holding company outside of the United States, such as in Japan. In this circumstance, each company looks to be self-contained, with its own customers and so on. In the alternative model, a bank would simply establish an insurance or brokerage section and try to sell those products to its current customers, with incentives for bundling all services into one entity.
The banking and financial services industry is experiencing a big shift due to the already challenging terrain and with the emergence of technology, the consumer expectations and demands from this sector have drastically increased. Consumers now expect to access banking services at their fingertips anytime and anywhere. Not only is customer expectation rising, but so is the need to improve the internal processes in this sector. Banks and financial institutions handle large amounts of data, which includes customer information, financial documents, account details and more, most of which contain sensitive and personal information. Due to these circumstances, it becomes essential to leverage technology to improve security as well as increase the efficiency of data handling and processing.
Banking and financial institutions are no longer limited to just financial transactions. Today, its common practice for financial institutions to offer credit insurance or other insurance products as they close a loan or even after the loan closes. As competition continues to increase, they need to understand what the market demands and what customers prefer. Modern technologies are available to invoke multiple customer touchpoints. Consumers are leaving trails of information every time they use the internet and financial institutions must use this information to improve their services and deliver superior products. Financial institutions cannot rely on traditional transaction processing methods alone and they need to adopt an omnichannel approach to business, very much like retailers or other businesses. This will allow banks and financial institutions to have a competitive advantage when it comes to engaging with their customers. They also know that this can only be accomplished through the implementation of the right digital strategies.
Surveys have revealed that nearly half of banks don't have a clear digital strategy or a well-defined roadmap for digitization. This is despite the fact the most financial institutions know and agree that digital technology is a high priority in the current scenario, and it is fundamentally changing the competitive landscape of the industry. Technology infrastructure may be complicated, and many banking and financial services may find it challenging to deploy technological solutions. That is where strategy implementation and technology best practices come in.
In North America, women account for over half of the entry level workforce in financial services yet represent fewer than one in five positions in the financial services C-suite. In 2019, women account for only 21.9 percent of leadership roles according to the most recent analysis from Deloitte. If current trends continue the study shows, gender equality in leadership roles at financial services firms may not come until 2085.
A research study collected by LeanIn.org and McKinsey about Women in the Workforce showed that companies in the top quartile for ethnic/cultural diversity on executive teams were 33 percent more likely to have industry leading profitability. Improved representation of female leaders will lead to a more rounded view of customers. This is particularly crucial in financial services, given that today more than half of women control their household finances and responsible for household savings and investments.
Furthermore, companies that don't focus on gender equality will find themselves at a disadvantage when seeking qualified talent. Many women early in their careers do not aspire to top positions mostly because they don't believe it's possible, and even when they do, they often lack the support needed to rise to the top.
The Women Empowerment Leadership Program is specifically designed to empower women in the banking and financial industry to rise-up the corporate ladder. It will provide them with the confidence and specific leadership skills necessary to prepare them to successfully move into those coveted C-suite roles.
---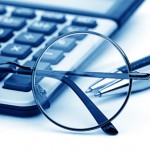 Biotechnology
Biotechnology as an industry, is the creation of medicines that are derived from living organisms. Whereas pharmaceuticals are created from artificial materials or sources. The two industries have very similar initiatives since the long-term goal is to develop medicines that will make the world healthier.
Biotech is typically divided into two groups: medical or agricultural applications. With that considered, identification and sourcing of DNA in the biotech field have helped the industry grow significantly since the 1970s. Top US firms in biotech include Amgen, CSL, Gilead Sciences and Novo Nordisk.
Medical biotech companies with revenues that exceed $150 billion annually usually receive the bulk of investment and research dollars. This is a big component of the thriving healthcare industry. Biotech has been instrumental in the initial drug discovery and screening processes. Some companies take it a step further and utilize the research data from the newly developed drugs in clinical trials to help prevent future diseases.
Agricultural biotech uses research and development much differently. They use it to enhance the utility and improve yields in crops. Eventually all food products can be made more nutritionally, if food can be made healthier for the animals ingest.
The pharmaceutical industry differs a bit because it researches, develops, and sells medicines made mostly from synthetics and chemicals. The top pharmaceutical companies include Johnson & Johnson, Merck and Novartis.
What are some of the other similarities between these two industries? On the upside, the workforce in both sectors is striving to make a difference in the world. Employees often feel that their jobs relate directly to helping people live longer, healthier lives. On the downside, there is limited job security in both the biotech and pharmaceutical industries. The fast-paced growth has caused many companies to merge. They do this to pool resources, and as a result, there is often duplication in the workforce, thus causing people to get laid off. Both industries experience high levels of stress. There are strict government regulations and deadlines that cause employees to "burnout".
Trends are changing on the work front because both industries are now learning how to communicate and collaborate better. There is more often a team approach versus an autonomous one. This concept, as well as many strides in digital resources, has fostered much better working environments. But female representation still lags in company leadership. Women make up nearly half (47%) of biotech employees but only represent 31 percent of executive teams and 23 percent of CEO's based on data from 100 companies.
In the Women Empowerment Program, we have a process to help empower women and develop them as leaders. We build on their strengths and help them to develop new skills allowing them to own their unique value and shine as the expert and leader that they are. The key to reaching personal and professional goals is to develop each new skill one step at a time building one upon the other. This will set them up for success in the Bio Tech industry.
---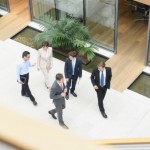 Healthcare
The healthcare industry is one of the world's fastest growing industries. According to Wikipedia, the healthcare industry is an aggregation and integration of sectors within the economic system that provides goods and services to treat patients with preventive curative, rehabilitative and palliative care. It includes the commercialization and generalization of goods and services lending themselves to maintaining and re-establishing health. To help define the sector, the United Nations' International Standard Industrial Classification has established a basic framework which categorizes health care by hospital activities, medical and dental practice activities, and "other human health activities." The last class involves activities of, or under the supervision of, nurses, midwives, physiotherapists, scientific or diagnostic laboratories, residential health facilities, pathology clinics, patient advocates or other allied health professions. In addition, according to industry and market classifications, such as the Global Industry Classification Standard and the Industry Classification Benchmark, health care includes many categories of medical equipment, instruments and services including biotechnology, drug manufacturing and delivery diagnostic laboratories and substances. It's important to note that Pharmaceuticals and other medical devices are the leading high technology exports of Europe and the United States. The United States leads in the bio tech and pharmaceutical fields, accounting for three-quarters of the world's biotechnology revenues.
Many health-care interventions have improved in quantity and quality as a result of scientific advances, such as advancements in the medical model of health, which focuses on the elimination of illness through diagnosis and successful treatment. Health research, biomedical research, and pharmaceutical research have all yielded significant results. This is the foundation for evidence-based medicine and evidence-based practice in health care delivery. For example, while Europe spends somewhat less on pharmaceutical research and development than the United States (22.50 billion against 27.05 billion in 2006), the United States contributes for 80% of global biotechnology research and development investment.
Artificial intelligence initiatives in the field of health services research are also supporting the development of systems and health assessments that result in programs that are clinically useful, timely, change-sensitive, culturally sensitive, low burden, low cost, integrated into standard procedures, and involve the patient.
There are five primary methods of funding health care systems: general taxation to the state, county or municipality; social health insurance; voluntary or private health insurance; out-of-pocket payments and donations to health charities.
Most countries use a combination of all five models to fund health-care services, but how they're dispersed varies by country and over time. In all countries and jurisdictions, many themes in politics and evidence can influence a government's, private sector enterprises', or other groups' decision to adopt a specific health policy relating the financing structure. Social health insurance, for example, permits a country's whole population to be covered for health care. This coverage is regulated, as are the services offered. A parallel private, usually for-profit, health-care system is allowed to operate in almost every country with a government-funded health-care system. This is also known as universal health care or two-tier health care.
Many different groups provide health care in the United States. The majority of health-care institutions are owned and run by private companies. In the United States, 58 percent of community hospitals are non-profit, 21% are government-owned, and 21% are for-profit. In 2014, the United States spent more on health care per capita ($9,403) and as a percentage of GDP (17.1%) than any other country, according to the World Health Organization (WHO). Despite having one of the world's most powerful economies, the United States is the only industrialized country without universal health care coverage.
In the United Kingdom, health care is devolved, with England, Northern Ireland, Scotland, and Wales each having their own publicly financed healthcare systems, funded by and answerable to separate governments and parliaments, as well as smaller private and voluntary services. As a result of each country's unique policies and priorities, these systems today have a wide range of variances. Despite the fact that each country has its own health-care system, the performance of the UK's National Health Service (NHS) may be examined for worldwide comparisons.
The United Kingdom was ranked the best healthcare system in the world overall and in the following categories in a 2014 report by the Commonwealth Fund ranking developed-country healthcare systems: Quality of Care (i.e. effective, safe, coordinated, patient-oriented), Access to Care, Efficiency, and Equity. The Economist Intelligence Unit has also rated the UK's palliative care as the finest in the world. Cancer survival rates, on the other hand, were ten years behind the rest of Europe in 2005-09, though they are still improving, are eligible to enroll in the public health insurance plan. The cost of government insurance is determined by one's income and has nothing to do with one's medical history or risk factors.
Although studies show that on many measures healthcare was one of the best industries for woman, they still encounter many obstacles to advancement, particularly for senior position where they remain underrepresented. As of 2020, women account for 66 percent of all entry-level healthcare employees- an increase of 3 percent since the year before- compared with 49 percent across all U.S. industries. While the number of women declines in more senior roles, moving to only 30 percent of C-suite positions.
Organizations are acting at the top to increase female representation. It will be necessary to equip these women with the necessary leadership skills to prepare them for the advancement. That is where the Women Empowerment Leadership Program comes in. The program allows participants to experience transformative results, propelling them to move forward confidently with new skill sets as an empowered leader, so they can successfully progress in their career and bring more value to the workplace.
---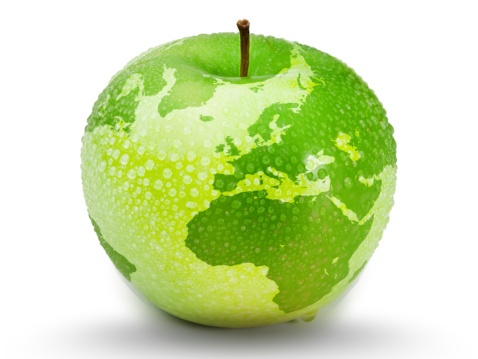 Locations
This service is primarily available within the following locations: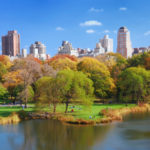 New York City
The most populous city in the United States is New York City. The hub of the New York metropolitan area, as well as the numerous urban agglomerations, are included. New York is a global powerhouse with huge ramifications in banking, trade, journalism, art, fashion, education, research, technology, and entertainment. New York, the United Nations' headquarters, is a powerful center for international diplomacy and has been dubbed the world's cultural and financial capital. New York City had an estimated 8.8 million residents in 2020, with a total population of 20.3 million, making it the largest city in the United States and one of the largest in the world.
New York is a great city for two important reasons–its wealth of public destinations and the energy of its citizens. If city government and the private sector build on these assets, New York's neighborhoods and districts will continue to flourish.
Wall Street is the headquarters for the US financial industry, which is the city's most important economic sector and the world's largest financial center. The first Global Economic Power Index, published by The Atlantic in 2012, ranked New York City first. New York City continues to be the greatest global center for public equities and debt capital market trading, as well as private equity, hedge fund management, and mergers and acquisitions monetary volume. The New York Stock Exchange and the NASDAQ, the world's largest and second largest stock exchanges, are both located in this powerhouse city.
Retailing, world trade, transportation, new and traditional media, advertising, legal services, accounting, and insurance are all key worldwide centers in New York City. Silicon Alley, the term for New York's broad-spectrum high-tech area, is still growing. Numerous Fortune 500 companies, as well as many foreign companies, have their headquarters in New York City. New York City has topped the list of cities throughout the world in terms of drawing business, capital, and tourism. In the 2019/20 edition of FDI's American Cities of Future, New York has once again outpaced its rivals in the Americas, cementing its position as an economic powerhouse and the region's top commercial center. In addition, New York Metropolis was named the best big city in terms of economic potential, human capital, lifestyle, and connectivity.
---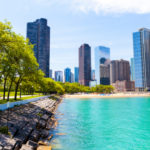 Chicago
With a population of 2.7 million people as of 2019, Chicago is the most populous city in Illinois and the Midwest, as well as the third most populous city in the United States. Chicago is the largest city in the metropolitan area, with a population of over 10 million people.
Chicago was founded in 1837 on the banks of Lake Michigan. It immediately became a major transportation center due to its location between the Great Lakes and the Mississippi River. The Michigan Canal was completed in 1848, connecting the two waterways. Due to its ability to create and transport commodities to other parts of the country, as well as receive goods needed for manufacturing, Chicago quickly became the Midwest's fastest growing city. For the next century, manufacturing was Chicago's most important industry.
The introduction of railways aided in the transportation of products. Employees from all over the world flocked to the area as a result of the booming economy. Immigrants arrived from countries across Europe, including the Czech Republic, Germany, Sweden, and Poland. Chicago not only survived the Great Chicago Fire of 1871 and the Great Depression, but it also grew to be even stronger as a result of both tragedies. When World War II broke out, there was a demand for combat supplies like torpedoes and field meals. Factories were constructed to design airplanes, engines, metal sheeting, and nearly everything else metal-related for the war effort. Chicago was the second-largest manufacturer of wartime products, after Detroit. Manufacturing is still one of Chicago's most important industries today.
Other industries located in Chicago include banking and finance, communications, technology, telecommunications, education and transportation. O'Hare International Airport is deemed one of the busiest airports in the world. Chicago also houses the Federal Reserve Bank of Chicago, the Chicago Stock Exchange, the Chicago Mercantile Exchange, the Chicago Board Options Exchange and the Chicago Board of Trade. The Chicago Board of Trade created the first standardized futures contracts in the US, making it the world's largest and most derivatives market. The first futures that were traded were agriculture-based and they still are in existence today. The thriving market resulted from the early days of transporting agricultural products such as wheat, corn and soybeans among the US. In 2017, Chicago exchanged 4.7 billion derivatives with a face value of over one quadrillion dollars.
Due to its mid-west location, Chicago is one of the largest international hubs in the US. It connects the East and West Coast and has attracted several large companies to establish their headquarters in the metropolitan area. Because of its diversity, Chicago has had the most balanced economy in the US. for six consecutive years since 2013. Chicago is also ranked as the top metropolitan area for corporate relocations. Companies such as Abbott Laboratories, Boeing, and the healthcare division of General Electric call Chicago home. Many retail giants like Sears, Walgreens, Ace Hardware, and Crate and Barrel are also found in Chicago.
In 2013, ChicagoNEXT was established to attract more technology-based businesses to the city. The goal was to entice additional tech businesses, employees, and venture capitalists to the area. There was a plan in place to upgrade the city's IT infrastructure and STEM education, as well as cultivate an ecosystem that supports talent and encourages it to stay rather than be recruited elsewhere. The importance of reinvestment in the urban area cannot be overstated. On the north branch of the Chicago River, you'll find IT behemoths like Google and Amazon, which are part of Lincoln Yards, a city of neighborhoods that allows certain businesses to be packed together.
---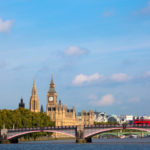 London
London is Europe's most populous city and has traditionally been a commercial center. It is now considered as having one of the world's largest city economies. Trade and business prosper in the city, which has a vibrant culture that impacts commerce. It accounts for around 17% of the UK's total GDP, with a GDP of over £565 billion. London's economy is larger than the economies of several European countries. Every year, the Port of London handles 48 million tons of cargo. Over the years, the nature of London's economy has changed dramatically. Manufacturing industries were formerly dominant in the nineteenth century and early twentieth century; however, service industries, particularly financial and business services, are now the leading sector. Financial and business services make up around £15.5 billion of the total £37 billion in annual goods and services exports.
Many banks and financial institutions are located in London. It has the highest concentration of international banks of any city. London trades more US dollars than New York and more Euros than all other European cities combined as a significant FX trading center. In London, the service sector employs 3.2 million people. The financial sector employs around 1.25 million people, or roughly one out of every three jobs available. The construction and manufacturing industries, on the other hand, employ half a million Greater London people, or approximately 11% of the city's employable population.
London is also an exciting center for arts and fashion, media, film, design, law and computing industries. E-commerce and related industries rank amongst the fastest growing sectors in the economy. Another important sector with high growth potential is Tourism. Today, London is the center of operations for almost two out of every three Fortune 500 companies. It is also the European hub for one out of every three large global conglomerates. Several well-known businesses such as Barclays Bank, Virgin, HSBC, BBC and many others have their headquarters based in London. The London Stock Exchange is the largest exchange in the world, and it accounts for about 32 percent of all global transactions.
The London Plan is a blueprint for the future economic development of London. This plan was created with the goal of positioning London as the best city in the world, with particular measures to achieve that goal. The plan highlights specific growth sectors such as e-commerce, tourism, and environmental businesses, as well as strategies for long-term economic development that are both sustainable and inclusive. The London plan acknowledges internet-based firms as one of the fastest-growing sectors with significant potential for future growth. The Plan anticipates a strong information and communications technology (ICT) infrastructure that will foster innovation while also fostering creative and environmental sectors.
The London plan identifies tourism as a potential growth area and is dedicated to improving London's image as a desirable tourist destination. Other areas of the plan's focus include the development of critical infrastructure projects and the support of bids for big international events. Because environmental industries are a crucial future growth area, the London plan provides finance, market development, promotions, land use rules, and other resources to encourage the development of environmentally friendly businesses. It also aims to produce additional green business opportunities by using sustainable technologies such as recycling to process 85 percent of London's waste within its borders. These numerous projects are aimed at further developing London's economy and making it the world's business capital.
---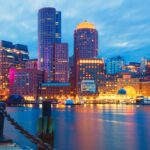 Boston
This global city is the economic and cultural anchor of a substantially larger metropolitan area known as Greater Boston, a metropolitan statistical area (MSA) home to a census-estimated 4.8 million people in 2016 and ranking as the tenth largest MSA in the country.
Boston was the scene to many key historical events of the American Revolution, such as the Boston Massacre, the Boston Tea Party, the Battle of Bunker Hill and the siege of Boston. Boston can also claim many firsts including the United States first public park- Boston Commons, first public or state school – Boston Latin School and the fist subway system Tremont Street subway. Its rich history attracts many tourists allowing Tourism to makes up a large part of Boston's economy. In 2011, there were 21.2 million domestic and international visitors spending $8.3 billion, this excluded visitors from Canada and Mexico. Over 1.4 million international tourists visited Boston in 2014, with those from United Kingdom and China
Boston is one of the world's top 30 most economically powerful cities. With a $363 billion economy, the Greater Boston metropolitan region is the sixth largest in the country and the 12th largest in the globe. Boston's colleges and universities have a substantial economic impact on the city. More than 350,000 college students from all over the world visit Boston each year, contributing more than US$4.8 billion to the city's economy. Schools in the area are key employers, attracting businesses to the city and surrounding area.
Boston is home to a number of technological companies and is a major biotechnology hub, according to the Milken Institute, which ranks it as the country's top life sciences agglomeration. Boston receives the most funding from the National Institutes of Health of any city in the United States. For a multitude of re