Women Empowerment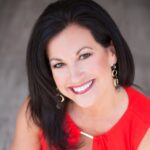 The Appleton Greene Corporate Training Program (CTP) for Women Empowerment is provided by Ms. Tull Certified Learning Provider (CLP). Program Specifications: Monthly cost USD$2,500.00; Monthly Workshops 6 hours; Monthly Support 4 hours; Program Duration 12 months; Program orders subject to ongoing availability.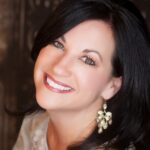 Personal Profile
Ms. Tull is a Certified Learning Provider (CLP) with Appleton Greene. She has over 25 years of experience in coaching, consulting and training CEO's and executives. She specializes in the areas of personal and professional development and leadership. She is passionate about empowering women in the workplace equipping them with leadership skills and helping them to reveal their unique value, so they can reach their true potential and make a bigger impact. She has industry experience in the following sectors: Technology, Financial Services, Biomedical, Consultancy and Healthcare. She has commercial experience in the following countries: United States, Canada, England, Mexico and Sweden. More specifically within the following cities: Austin, TX; Houston, TX; Dallas, TX; Los Angeles, CA; New York City NY; St. Louis, MS; Virginia Beach, VA; Chicago IL. Her personal achievements include 17 yrs. as Founder/CEO of Silverlining Concepts, LLC where she empowers business owners and leaders to own their value and earn their worth, Certified Money Breakthrough Method Coach, Best-selling Author of a book about owning your value, so you can earn your worth in the workplace, Executive Contributor to Huffington Post, Biz Journals and Brainz Magazine, featured on the Brainz 500 Global list 2021. She also is a co-host on a national TV show- that focuses on bringing more light and positivity to the world. Her service skills include; leadership development, executive coaching, business strategy, sales and marketing strategies, mindset shifting and advanced communications and presentation skills.
To request further information about Ms. Tull through Appleton Greene, please Click Here.
---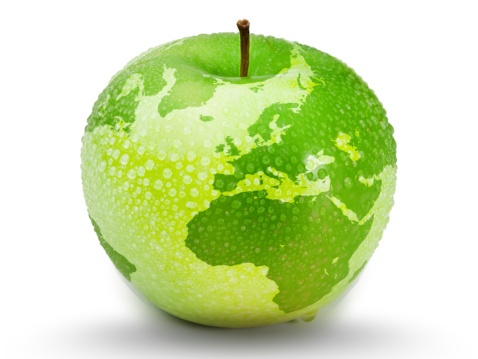 (CLP) Programs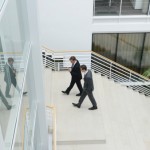 Appleton Greene corporate training programs are all process-driven. They are used as vehicles to implement tangible business processes within clients' organizations, together with training, support and facilitation during the use of these processes. Corporate training programs are therefore implemented over a sustainable period of time, that is to say, between 1 year (incorporating 12 monthly workshops), and 4 years (incorporating 48 monthly workshops). Your program information guide will specify how long each program takes to complete. Each monthly workshop takes 6 hours to implement and can be undertaken either on the client's premises, an Appleton Greene serviced office, or online via the internet. This enables clients to implement each part of their business process, before moving onto the next stage of the program and enables employees to plan their study time around their current work commitments. The result is far greater program benefit, over a more sustainable period of time and a significantly improved return on investment.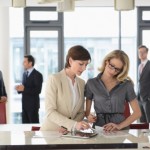 Appleton Greene uses standard and bespoke corporate training programs as vessels to transfer business process improvement knowledge into the heart of our clients' organizations. Each individual program focuses upon the implementation of a specific business process, which enables clients to easily quantify their return on investment. There are hundreds of established Appleton Greene corporate training products now available to clients within customer services, e-business, finance, globalization, human resources, information technology, legal, management, marketing and production. It does not matter whether a client's employees are located within one office, or an unlimited number of international offices, we can still bring them together to learn and implement specific business processes collectively. Our approach to global localization enables us to provide clients with a truly international service with that all important personal touch. Appleton Greene corporate training programs can be provided virtually or locally and they are all unique in that they individually focus upon a specific business function. All (CLP) programs are implemented over a sustainable period of time, usually between 1-4 years, incorporating 12-48 monthly workshops and professional support is consistently provided during this time by qualified learning providers and where appropriate, by Accredited Consultants.
---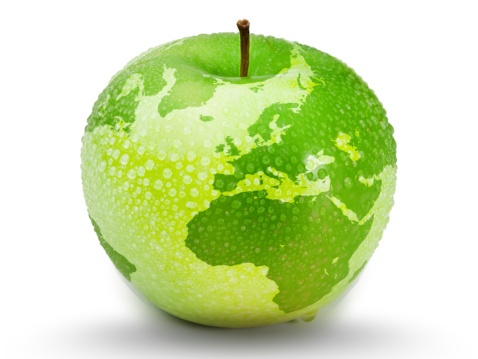 Executive summary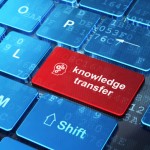 Women Empowerment
The Women Empowerment Leadership Program is a process of accelerating the professional growth of women in the workforce. Although women have made significant strides in the workplace there is no doubt that women are still struggling to move up the corporate ladder. Women who are socioeconomically disadvantaged face insurmountable barriers to entering and excelling in the workforce around the world. They often have fewer opportunities for economic participation than men, greater safety risks and less political representation.
Guaranteeing the rights of women and giving them opportunities to reach their full potential are critical not only for attaining gender equality, but also for meeting a wide range of international development goals.
In today's corporate world, it is essential for businesses to put a process in place that specifically supports and empowers women. Transformation in this area can only happen with a proven system that ensures all women have access to everything they need to succeed. This will in turn, help with company culture, employee retention, productivity as well as, profitability.
The objective of the Women Empowerment Leadership Program is to enable organizations to develop empowered and skilled women leaders within all departments of their organization.
This Program, offers a series of dynamic workshops specifically designed to provide the skills and tools necessary for each woman to become empowered and move up on their career path. We focus on an inside/out approach – first addressing the belief system of each individual and how it's affecting their results, how they see themselves and how others perceive them. We help them to remove blocks that are sabotaging their success or preventing them from reaching their potential.
Each month we will dive deep into a component of the Women Empowerment Business Transformation Process. Our objective is to implement a process that will provide the women in your organization with high-level skills, tools and support, so they can reach their true leadership potential. This profound shift will dramatically change the environment and culture of your organization and is essential for future success. As you advance through the course, we will guide you through the flowing process to reshape how women are currently seen, treated, and represented within your company. We start with Mindset Shift, Leadership Development, Personal Presence, Advanced Communication and Presentation Skills and end with Creating and Implementing Your Success Action Plan.

We build on their strengths and help them to develop new skills allowing them to own their unique value and shine as the expert and leader that they are.
The key to reaching personal and professional goals is to develop each new skill one step at a time building one upon the other. Each month, we will have a new focus area to teach and build these skills. Some of the areas we address are: Unique Value, Limiting Beliefs, Values-Priorities, Money Mindset, Elevating Leadership, Executive Presence, Communication Skills, Critical Thinking, Effective Negotiation, Workplace Politics, Confidence in Speaking, Creating an Action Plan and a special BONUS Workshop on Authentic Selling. We help each participant implement what they have learned every step of the way for lasting change.
At the end of this 12- month training program, the women of your company will not only feel empowered they also be more effective leaders. They will have developed: an increase in self-worth, more confidence, they will be able to effectively articulate their unique value and expertise, leadership skills, strong negotiation ability, decision making and selling skills and they will know how to communicate powerfully and effectively.
---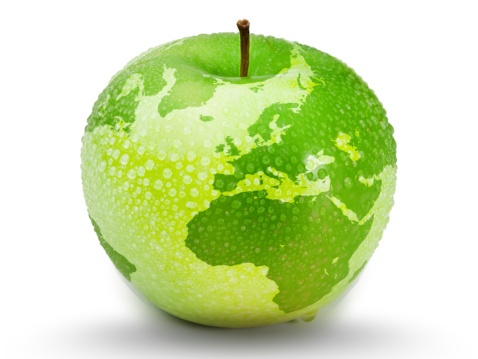 Curriculum
Women Empowerment – Part 1- Year 1
Part 1 Month 1 Unique Value
Part 1 Month 2 Limiting Beliefs
Part 1 Month 3 Values-Priorities
Part 1 Month 4 Money Mindset
Part 1 Month 5 Elevating Leadership
Part 1 Month 6 Executive Presence
Part 1 Month 7 Communication Skills
Part 1 Month 8 Critical Thinking
Part 1 Month 9 Effective Negotiation
Part 1 Month 10 Workplace Politics
Part 1 Month 11 Confident Speaker
Part 1 Month 12 Action Plan
Part 1 Month 13 Authentic Selling (BONUS)
---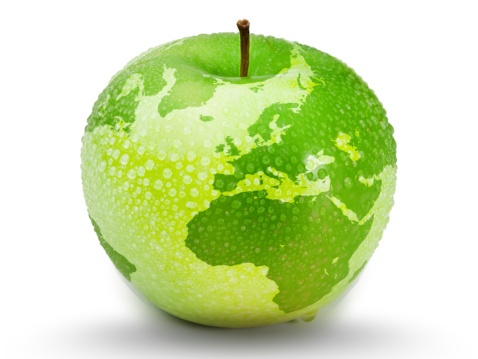 Program Objectives
The following list represents the Key Program Objectives (KPO) for the Appleton Greene Women Empowerment corporate training program.
Women Empowerment – Part 1- Year 1
Part 1 Month 1 Unique Value – Identifying and Owning Your Unique Value, So You Can Present Yourself Confidently and Make a Bigger Impact – Many women professionals do not fully understand their own unique value, so they don't have the confidence to present themselves confidently or ask for what they want. During this workshop, you will reveal your unique gifts and the value you offer, so you can work in your brilliance, effectively articulate your value and make a bigger impact as a leader.
Part 1 Month 2 Empowering Beliefs – Remove Limiting Beliefs and Replace Them with Empowering Ones – Everyone has limiting beliefs holding us back, keeping us playing small and preventing us from reaching our true potential. In this training, we will go through a process of identifying old limiting beliefs. You will learn how to release them and replace them with new empowering beliefs, so you can be the leader your meant to be and live your best life! Understand Fear and how to overcome it once and for all. You will create a new Power Statement reflecting the new empowered leader you are becoming.
Part 1 Month 3 Values-Priorities – Getting Clear on Your Priorities and Personal and Professional Values – What's Your Legacy? Finding a balance between life and work can be extremely challenging. The only way to navigate this effectively is to be grounded in your values and have clarity around your priorities. During this workshop, we will guide you through a process of identifying your values and narrowing them down to your "core values" and how to get clear on your priorities, so you can live joyfully, be more productive and make a bigger impact. You will get to discover how you can be an inspiration to others, how you can make a meaningful, powerful and lasting contribution to humanity by serving a greater cause than your own – this is the legacy you can leave others.
Part 1 Month 4 Money Mindset – Create a New Empowering Money Mindset – Have you ever heard how you do money is how you do everything? Where money is concerned, you are either experiencing contraction (repelling it) or expansion (attracting it). Discover how you can clear your money clutter, so you can earn and save more money. You will obtain clarity, confidence and freedom when it comes to money. You'll learn a proven step by step process to allow you to take control of your financial future.
Part 1 Month 5 Elevating Leadership – Re-Imagine & Elevate Your Leadership Skills with Solution Focused Leadership – For all of those out there who were not born leaders, it is very possible to learn to be an effective or even a great leader. Everyone can benefit from developing leadership skills. Skills, such as: how to work well with others, how to communicate effectively, how to be innovative and how and when to take risks; will enable you to reach both your personal and professional goals. The best leaders are those who lead by example and inspire their team. They're willing and "actually do" what they expect of others. They focus on the positive. When coming up against a challenge or problem, they focus their time and energy on coming- up with an effective solution to resolve the issue or problem. During this workshop, you will learn the 7 Pillars to Excellence, we will uncover the exact steps to develop and elevate your leadership skills.
Part 1 Month 6 Executive Presence – Enhance your Personal Presence and Professional Influence – Who you show up as each and everyday matters. Do people see you as an expert or as a leader? During this training you will learn how you can start showing up as the best version of yourself and as a powerful leader that can successfully guide and influence others. You will learn how to present yourself confidently in any situation by providing value and by being of service with your gifts. You will learn where your area of expertise lies and what you are the "go to" expert for. You will create your own personal power brand on and offline. We will teach you how to up-level your LinkedIn Profile, so that it represents you powerfully and allows you to shine as a leader and expert in your industry.
Part 1 Month 7 Communication Skills – Advanced Communication Skills- Communicating with Diplomacy, Tact and Credibility – The root cause of most problems at work is lack of communication (not being honest or holding back information). This can lead to curbed teamwork, it stunts innovation, wastes millions in productivity and restricts the ability to generate new business. When the leader can clearly identify their role within the company, they will feel more secure in their value they bring allowing them to confidently speak out. In this training you will gain clarity on your role in the company, align with your company's mission, create a supportive environment that welcomes employees honestly, ideas, thoughts and feedback allowing the employees to use their skills and shine! This is exactly what you will accomplish in this powerful workshop. As a result, you will experience increased performance, more fulfilled employees, increased teamwork, increased levels of customer service, increased leadership effectiveness and increased inter-intra departmental communication.
Part 1 Month 8 Critical Thinking – Hone Your Critical Thinking with Problem Solving, Risk-Taking and Decision- Making Skills – As leaders there are often times that we are feeling overwhelmed. What if you could learn a process for thinking to make better decisions and create better solutions? In this training, you'll learn and practice techniques to generate breakthrough ideas and solve your most pressing problems. In these highly competitive and fast-moving times pushing the boundaries; personal, team, and organization is not an option, but a necessity. Leaders who want to achieve success understand that taking risk is an essential part of achieving results. We will help you discover your 'risk tolerance' and learn a 5-step process to start implementing your ideas by taking calculated risks. You will also become a confident decision maker, knowing within a matter of minutes what action to take in any situation that presents itself to you!
Part 1 Month 9 Effective Negotiation – Becoming an Effective Negotiator – Great negotiators have the necessary knowledge, experience and skills to navigate the negotiation process with all of its rules, rituals, strategies and tactics in a way that achieves mutually acceptable results. They also do it in a manner that enhances the relationship they have with their counterpart. In this training, you will learn powerful and effective skills that can help you negotiate anything. Becoming a better negotiator can help you get a larger share of what you want, attain more of your goals, and improve the quality of your life all around.
Part 1 Month 10 Workplace Politics – Workplace politics are an unavoidable aspect of any organization. In this workshop, we'll learn exactly what workplace politics are how as a professional women can use politics in a positive way to advance in their careers. We share real life examples of workplace politics and the organizational costs of negative office politics. We'll identify the benefits of team competition, how to have difficult discussions at work, what workplace policies are and how to navigate workplace politics with effective strategies to transform unfavorable politics into a constructive work environment. We will also discover how to build a healthy and thriving work culture and key strategies to de-stress and stay positive at work.
Part 1 Month 11 Confident Speaker – Standing in Your Power and Becoming a Confident Speaker – Being an effective speaker can help you take your leadership to new heights. This is often an area where many leaders are uncomfortable. Learn how to overcome any fear you may have around speaking in public. You will learn how to stand in your power as the expert that you are, create your own signature story to build likeability and trust with your audience and how to dynamically deliver your message. You will discover the 4 components to a powerful speech/presentation. Finally, you will get access to powerful techniques to help you effectively sell from stage.
Part 1 Month 12 Action Plan – Creating Your Career Success Action Plan – The key to reaching your personal and professional goals is to develop your new skills one step at a time building one upon the other. Having an action plan in place to implement what you have learned into your personal and professional life is essential to making the positive changes last. What are your career goals? Where would you like to see yourself in the next 3 yrs. or 5 yrs.? In this final workshop, we will help you create and implement your Success Action Plan! We will provide you with tools you can use daily to incorporate your new skills effectively, so you can reach your true potential and become the leader you were meant to be!
Part 1 Month 13 Authentic Selling (BONUS) – Selling is essential in any leadership role – whether you are selling a product, service, concept or yourself. There is a new way of selling – one where you can sell authentically by "serving" not selling. Discover how to master the sales conversation without feeling icky about it. Learn the S.E.R.V.E. Sales Success Formula for selling authentically with ease. Discover how you can inspire your ideal clients to say YES to taking action/working with you – closing sales like it's second nature. You will have the opportunity to practice your skills by role playing with your fellow participants to ensure you have mastered the S.E.R.V.E. Sales Success Formula.
---