Virtual Transformation
Executive Summary Video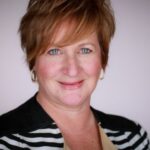 ---
The Appleton Greene Corporate Training Program (CTP) for Virtual Transformation is provided by Ms. Ennis BS Certified Learning Provider (CLP). Program Specifications: Monthly cost USD$2,500.00; Monthly Workshops 6 hours; Monthly Support 4 hours; Program Duration 12 months; Program orders subject to ongoing availability.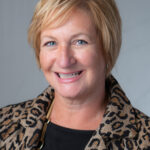 Personal Profile
Ms Ennis is a Certified Learning Provider (CLP) at Appleton Greene and she has experience in Leadership, Digital Transformation and Organization Development. She has a Bachelor of Science in Mathematics and Education. She has industry experience within the following sectors: manufacturing; healthcare; hightech; biotechnology and pharmaceuticals. She has had commercial experience within the following countries: United States of America; Ireland and India or more specifically within the following cities: New York NY; Dublin; Hyderabad; Austin TX and Chicago IL. Her personal achievements include: Six Sigma Blackbelt, Two time winner of Honeywell Achievement/Excellence award for implementation of Total Rewards Program iand Intranet Manager Portal launch, Honeywell e-business and eHR transformation, Goldman Saks 10k Small Business incubator program and development of Manager Academy platform; 15 years as principal consultant of ThriveDigital Era helping businesses and leaders prepare for a future unlike the past. Her service skills incorporate: virtual business transformation (process improvement) ; executive coaching; leadership development; team building and change management.
To request further information about Ms. Ennis through Appleton Greene, please Click Here.
---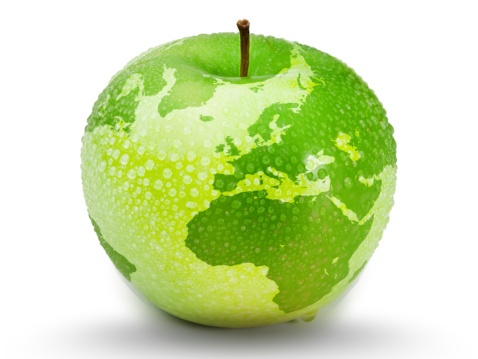 (CLP) Programs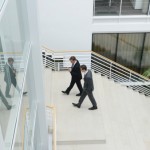 Appleton Greene corporate training programs are all process-driven. They are used as vehicles to implement tangible business processes within clients' organizations, together with training, support and facilitation during the use of these processes. Corporate training programs are therefore implemented over a sustainable period of time, that is to say, between 1 year (incorporating 12 monthly workshops), and 4 years (incorporating 48 monthly workshops). Your program information guide will specify how long each program takes to complete. Each monthly workshop takes 6 hours to implement and can be undertaken either on the client's premises, an Appleton Greene serviced office, or online via the internet. This enables clients to implement each part of their business process, before moving onto the next stage of the program and enables employees to plan their study time around their current work commitments. The result is far greater program benefit, over a more sustainable period of time and a significantly improved return on investment.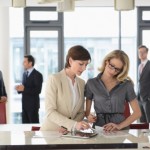 Appleton Greene uses standard and bespoke corporate training programs as vessels to transfer business process improvement knowledge into the heart of our clients' organizations. Each individual program focuses upon the implementation of a specific business process, which enables clients to easily quantify their return on investment. There are hundreds of established Appleton Greene corporate training products now available to clients within customer services, e-business, finance, globalization, human resources, information technology, legal, management, marketing and production. It does not matter whether a client's employees are located within one office, or an unlimited number of international offices, we can still bring them together to learn and implement specific business processes collectively. Our approach to global localization enables us to provide clients with a truly international service with that all important personal touch. Appleton Greene corporate training programs can be provided virtually or locally and they are all unique in that they individually focus upon a specific business function. All (CLP) programs are implemented over a sustainable period of time, usually between 1-4 years, incorporating 12-48 monthly workshops and professional support is consistently provided during this time by qualified learning providers and where appropriate, by Accredited Consultants.
---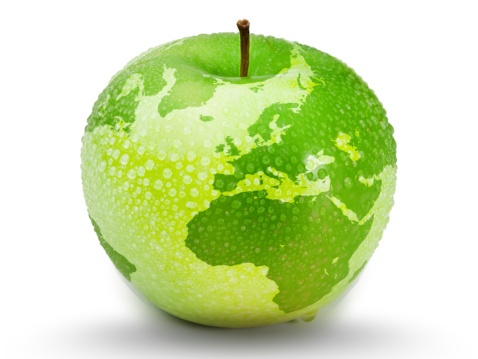 Executive summary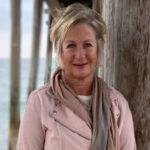 Virtual Transformation
Virtual work happens in a different location than the traditional site of a business, creating distance between the plant or office, tools, employees, and management. As a result, both complex challenges and transformational opportunities arise for companies. Working virtually at scale is enabled by relatively recent advances in communications and access to information. Virtual work represents a significant transformation and turning point for business, our economy, and the way we live.
Industry 4.0, developed by German economist Klaus Schwab, is useful for understanding the historical context and importance of virtual business and related trends. In the 18th century, The first industrial revolution enabled mechanical production powered by water and steam-powered machines. With this newly found capability to produce goods at scale, small businesses grew from serving small, local customers to large organizations with owners, managers, and employees. Industry began to replace agriculture as the economic backbone of our society. The work was primarily physical, which needed to be done exclusively at the plant. Employees worked at the factory in their home town, close to, and usually during the same hours as their coworkers.
The beginning of the 20th century marked the start of the second industrial revolution with electricity as the catalyst. Ford established the first assembly line, turbocharging the mass production of goods. The telephone and telegraph sparked new communications capabilities that eventually lead to even more significant transformation in the way we work. Management techniques such as division of labor, just-in-time manufacturing, and lean manufacturing principles refined the underlying processes leading to improved quality and output. The factory remained the exclusive domain for work to get done. It was not yet possible to be productive without being at the plant at a scheduled time to enable workflow.
During the third industrial revolution marked by the invention of computers and electronics in the 1960s, transistors and integrated circuits enabled the automation of machines and work processes. This period resulted in reduced effort, increased speed, greater accuracy, and even workforce replacement in some cases. The hardware and software industries proliferated, integrating and transforming management processes such as enterprise resource planning, inventory management, shipping logistics, product flow scheduling, and tracking throughout the factory. The modern-day knowledge worker was born; a whole population segment needed more for their intellect than for physical work. It was during this period that the virtual worker emerged. New communications tools and labor specialization translated into outsourcing and freelancers who did not need close ties to the organization to add value.
The boom in the Internet and telecommunication industry in the 1990s revolutionized how we connect and exchange information. It also sparked industry-wide paradigm changes, drastically altering the boundaries of the physical and the virtual world.
Today, we are in the midst of the fourth industrial revolution. It began at the dawn of the new Millennium, enabled by our ubiquitous use of the internet and technology-enabled by the internet in our everyday lives and work. Industry 4.0 is characterized by the fusion of the digital, biological, and physical worlds. The growing utilization of artificial intelligence, cloud computing, robotics, 3D printing, the Internet of Things, and advanced wireless has put us on the verge of an industrial revolution that will surpass the impact of previous industrial revolutions. There is an explosion of new capability to increase work efficiency, our ability to scale and develop improved products and services.
Industry 4.0 enables personal services and productive work that can be achieved anytime, anyplace, through any mobile device. Ordering a cab, booking a flight, buying a product, making a payment, listening to music, watching a film, or playing a game—can now be all done remotely. Today's workers can monitor a machine on a production floor, send out a communication to thousands of employees at a time, connect with teammates to collaborate on projects, and access all the information and tools they needed for work using the same mobile devices that we have come to rely on in our personal lives.
Over the last twenty years, working virtually has grown in waves. In addition to freelancers, more corporate employees became virtual. The reality of working odd hours because colleagues were in time zones across the globe, 9/11 and the SARS pandemic began to usher in employees and corporations' willingness to embrace virtual work arrangements. Sales professionals are traditionally virtual to be close to customers. However, adoption within other parts of the workforce was slow, given the inherent complexities and management cynicism about effectively managing people in a virtual environment.
And then, in March of 2020, the Covid-19 pandemic forced everyone but essential workers to work from home. We all became virtual workers. The forced experience went better in many ways than leadership expected. Physical presence technology like Zoom helped us collectively rise to the occasion. Businesses innovated their offers to embrace the need for virtual or "touchless" products and services. We leaped ahead toward the future of work because of our forced adoption of virtual tools, practices, and mindsets.
---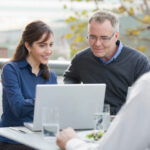 The Future of Work
The most provocative and challenging aspect of Industry 4.0 is that we are still in the midst of it; we don't know how it all works out. Compared with previous industrial revolutions, the Fourth is evolving exponentially rather than a linear pace. Add to that the turbo boost COVID-19 gave to the remote workforce and the economic, social, and political turbulence, and we are in for quite a ride.
Amidst all of the uncertainty, we do know that the future workplace will be predominantly virtual. We can't put the genie back in the bottle. Many companies like Twitter have already announced they will allow all of their employees to continue working remotely. Companies that choose to return to the traditional workplace will still be faced with managing work from home well into 2021 because of COVID -19. We also know that technology will disrupt the way we work and use products and services in ways we can't even imagine today. Working virtually is enabled by technology and mandated by the growth that it creates. Industry 4.0 will continue to drive exponential change, artificial intelligence, a virtual workplace, and the need to continuously adopt new ways of working to remain competitive. With self-directed, tech-enabled, globally connected teams, the work of managers and leaders will shift. We need to transform the way we connect, get work done, learn, transact and deliver products to customers, teach our children, and integrate work and life so that we can live productive and fulfilling lives.
During the Summer of 2020, a survey on social media asked, "Who led to the digital transformation of your company in the last year? A new CEO? A new chief digital officer? Or COVID-19?" The overwhelming response was COVID-19. Digital transformation has moved to the proverbial "burning platform for every company in the world. Business leaders must prepare for a future unlike the past by embracing the virtual workplace and the global digital marketplace. Key success factors include: Shifting mindsets and building new capabilities for themselves, their teams, and their organization; Developing processes and practices to support and leverage the virtual workforce; Sourcing work and talent globally; Transforming to a modern mode of managing humans and the machines and data that will augment their performance; Turbocharging collaboration and creating an agile workforce; Adopting Industry 4.0 technology; Anticipating the future by understanding trends and the evolution of industries; Innovating new business models, products and services for competitive advantage.
---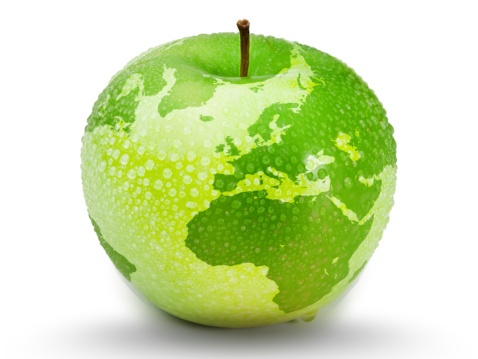 Curriculum
Virtual Transformation – Part 1- Year 1
Part 1 Month 1 Virtual Workplace
Part 1 Month 2 Disrupting Leadership
Part 1 Month 3 Personal Productivity
Part 1 Month 4 Relationships & Trust
Part 1 Month 5 Future Shaping
Part 1 Month 6 Leading Change
Part 1 Month 7 Managing Virtually
Part 1 Month 8 Distanced Accountability
Part 1 Month 9 Virtual Teaming
Part 1 Month 10Virtual Operations
Part 1 Month 11 Product Reinvention
Part 1 Month 12 Business Transformation
---