Value Proposition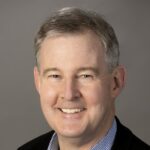 The Appleton Greene Corporate Training Program (CTP) for Value Proposition is provided by Mr. Knowles MBA Certified Learning Provider (CLP). Program Specifications: Monthly cost USD$2,500.00; Monthly Workshops 6 hours; Monthly Support 4 hours; Program Duration 12 months; Program orders subject to ongoing availability.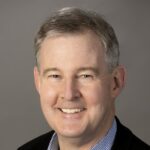 Personal Profile
Mr Knowles is a Certified Learning Provider (CLP) at Appleton Greene and an acknowledged expert in the fields of business strategy, customer value, stakeholder value and the management of change. He has extensive consulting experience with a particular specialization in value proposition development for B2B companies in the manufacturing, engineering, construction, building products, financial services, healthcare devices and airline sectors. The hallmark of his work is a focus on both customer outcomes (leading to topline growth and pricing power) and business model design (leading to increased operating margins), both of which result in higher business valuations.
Mr Knowles has authored five articles in the Harvard Business Review and twelve in the MIT Sloan Management Review (six of which form "The Strategy of Change" series) as well as contributing to multiple textbooks.
British by nationality, Mr Knowles earned his MBA from INSEAD (the leading business school in Europe) and worked in multiple European countries (including the UK, France, Germany, Switzerland, Finland, and Portugal) and before moving to the US in 1999. Since then, he has lived in New York, Colorado, Arizona, Massachusetts, and Florida.
To request further information about Mr. Knowles through Appleton Greene, please Click Here.
---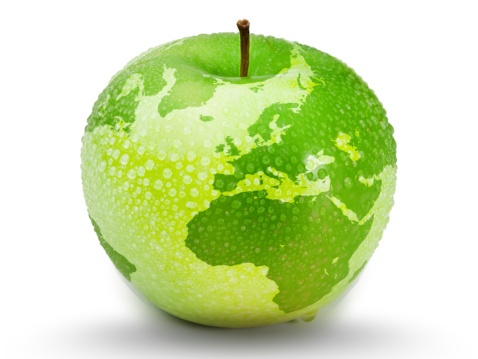 (CLP) Programs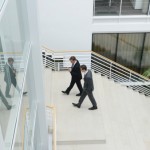 Appleton Greene corporate training programs are all process-driven. They are used as vehicles to implement tangible business processes within clients' organizations, together with training, support and facilitation during the use of these processes. Corporate training programs are therefore implemented over a sustainable period of time, that is to say, between 1 year (incorporating 12 monthly workshops), and 4 years (incorporating 48 monthly workshops). Your program information guide will specify how long each program takes to complete. Each monthly workshop takes 6 hours to implement and can be undertaken either on the client's premises, an Appleton Greene serviced office, or online via the internet. This enables clients to implement each part of their business process, before moving onto the next stage of the program and enables employees to plan their study time around their current work commitments. The result is far greater program benefit, over a more sustainable period of time and a significantly improved return on investment.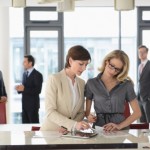 Appleton Greene uses standard and bespoke corporate training programs as vessels to transfer business process improvement knowledge into the heart of our clients' organizations. Each individual program focuses upon the implementation of a specific business process, which enables clients to easily quantify their return on investment. There are hundreds of established Appleton Greene corporate training products now available to clients within customer services, e-business, finance, globalization, human resources, information technology, legal, management, marketing and production. It does not matter whether a client's employees are located within one office, or an unlimited number of international offices, we can still bring them together to learn and implement specific business processes collectively. Our approach to global localization enables us to provide clients with a truly international service with that all important personal touch. Appleton Greene corporate training programs can be provided virtually or locally and they are all unique in that they individually focus upon a specific business function. All (CLP) programs are implemented over a sustainable period of time, usually between 1-4 years, incorporating 12-48 monthly workshops and professional support is consistently provided during this time by qualified learning providers and where appropriate, by Accredited Consultants.
---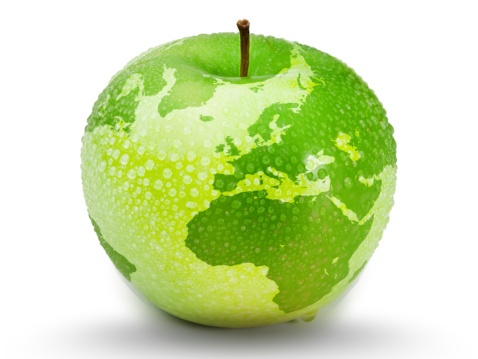 Executive summary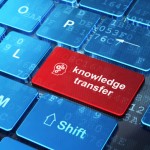 Value Proposition
There are only two forms of business strategy – cost leadership and differentiation. Cost leaders succeed by offering the lowest prices; differentiated companies succeed by offering unique value to a particular set of customers. Value Proposition is the process used by differentiated companies to develop, communicate and deliver their differentiation.
The financial impact of a well-defined Value Proposition cannot be over-stated. A business achieves higher sales and profits when it is the #1 choice for certain segments of the market than when it has a more generic offering that is the #2 or #3 choice across all segments. By offering a differentiated Value Proposition that its competitors are unable or unwilling to imitate, a business establishes an unassailable foothold in the market from which to selectively expand to serve other customer segments.
The goal of a Value Proposition is to articulate why specific customers are better off doing business with you rather than with your competitors. The answer is always "great value" – an attractive ratio between the benefits being offered and the price being charged. Cost leaders focus on reducing the price to the customer as their way to increase this ratio. Differentiated companies focus on increasing the benefits that can be offered to specific customer segments so as to increase their willingness to pay, while also focusing on how these benefits can be delivered cost effectively so that both the value perceived by customers and the margin achieved by the company are increased – a sustainable "win-win".
The Value Proposition program explores the many ways in which value can be created for customers (in particular, we will draw on the Hax Delta Model and the Bain Pyramid of Value) and the how the unique history, capabilities and culture of a company can be leveraged to create a Value Proposition that cannot be imitated by competitors.
Value Proposition is the discipline that transforms your sales and marketing efforts from being "a hammer looking for nails" exercise into a disciplined process for identifying and attracting those customers with whom a long-lasting and mutually beneficial commercial relationship can be created. Adopting the mindset that "not all sales dollars are created equal" means that you avoid the indiscriminate onboarding of unsuitable customers whose diversity of needs makes it impossible for your business to satisfy, leading to customer attrition and unfavorable reviews for your business.
The core objective of this program is to provide a common framework and process for companies to implement so that each of their product and service lines can identify the markets and customer segments where they are best placed to deliver distinctive value, allowing them to grow profitably, to gain market share and to sustain premium pricing.
Preview of some of the key frameworks to be covered in the program:
The objective of Value Proposition: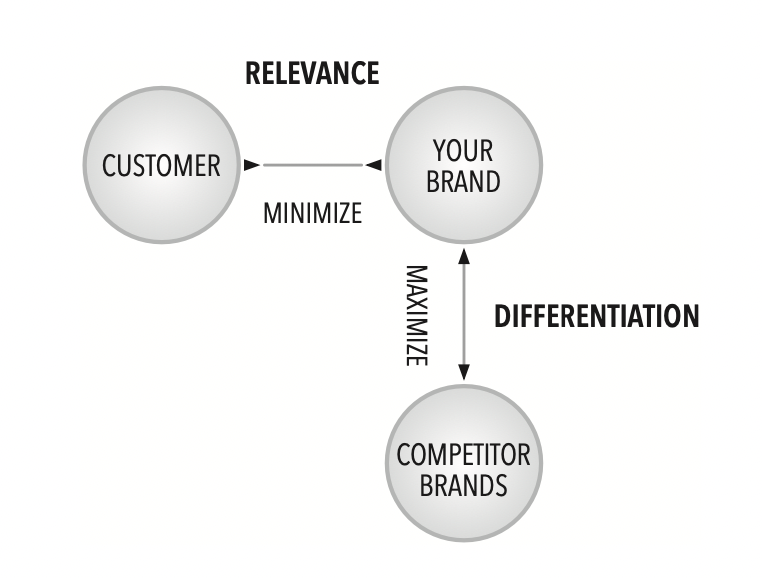 Contrasting the consumer and producer concept of value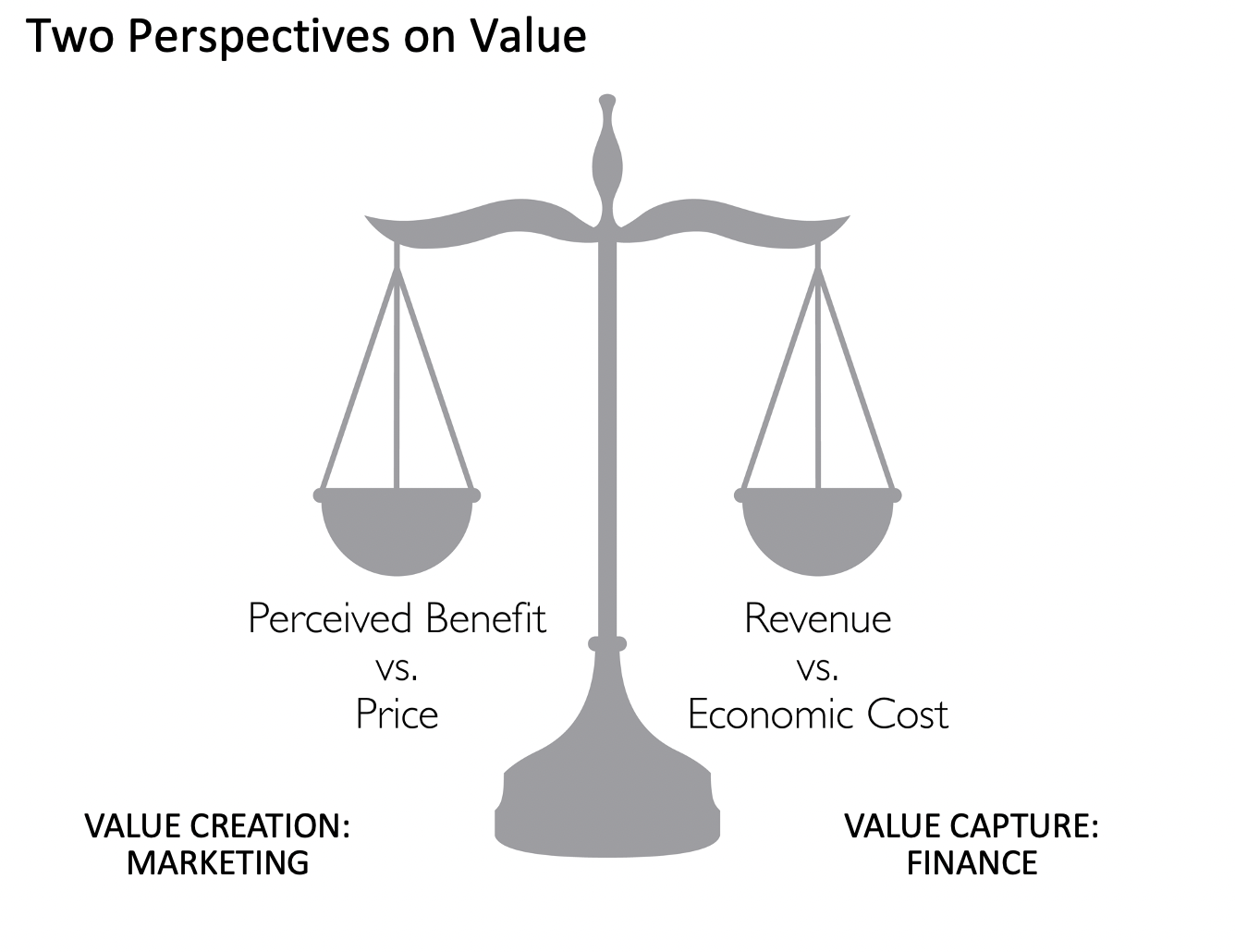 The Hax Delta Model of differentiation opportunities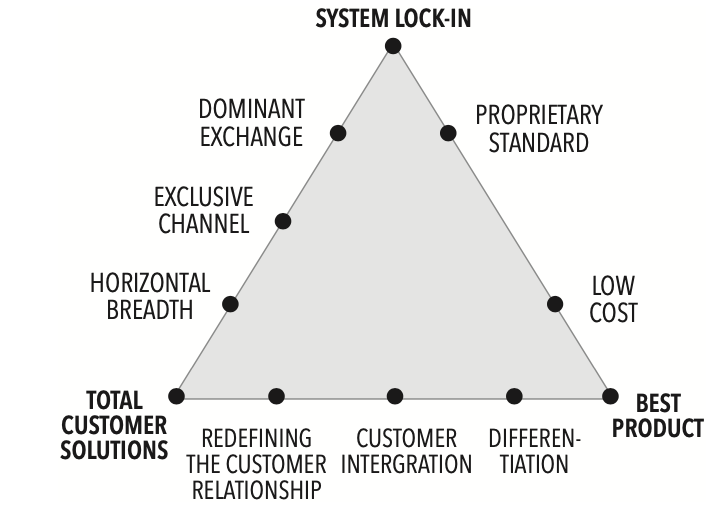 The Bain pyramid of customer value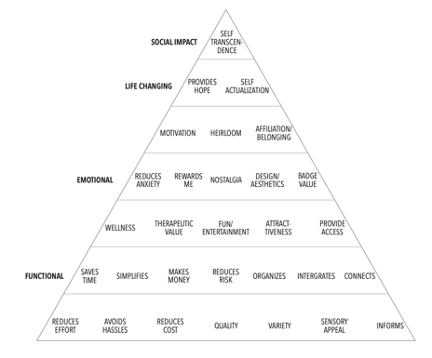 Creating strong brands that enable, entice and enrich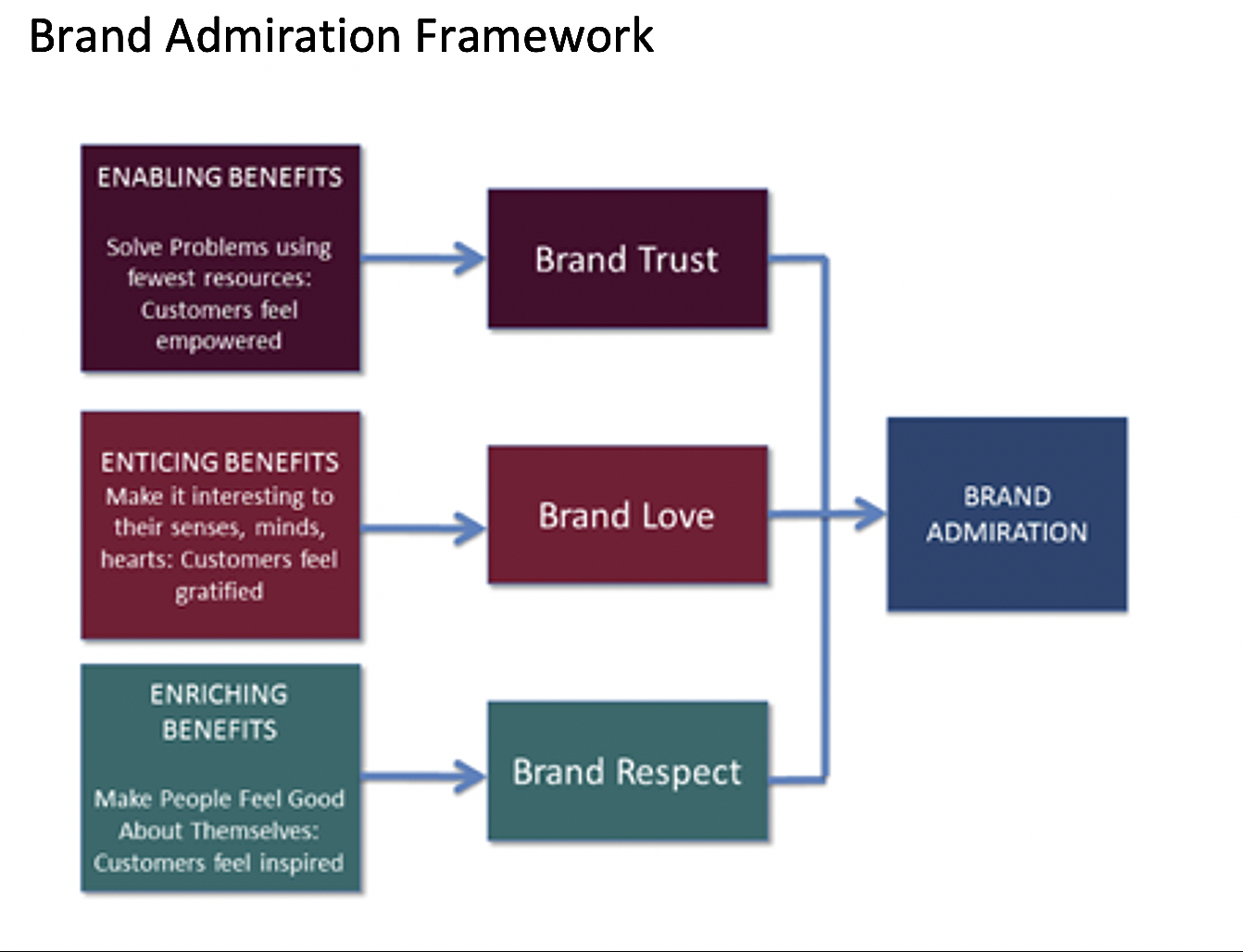 Understanding how to enhance the operating returns of the business

As part of the program, we will reference the Value Proposition frameworks that Mr Knowles developed for clients in financial services (for a well-known asset management and asset servicing company in Boston), in industrial construction (for a large Engineering, Procurement and Construction [EPC] company in Texas), in In Flight Entertainment & Connectivity (for the leading provider of these solutions to commercial airlines), and in medical products (for a provider of pre-surgical skin preparation products).
Categorizing the ways in which value is created for customers: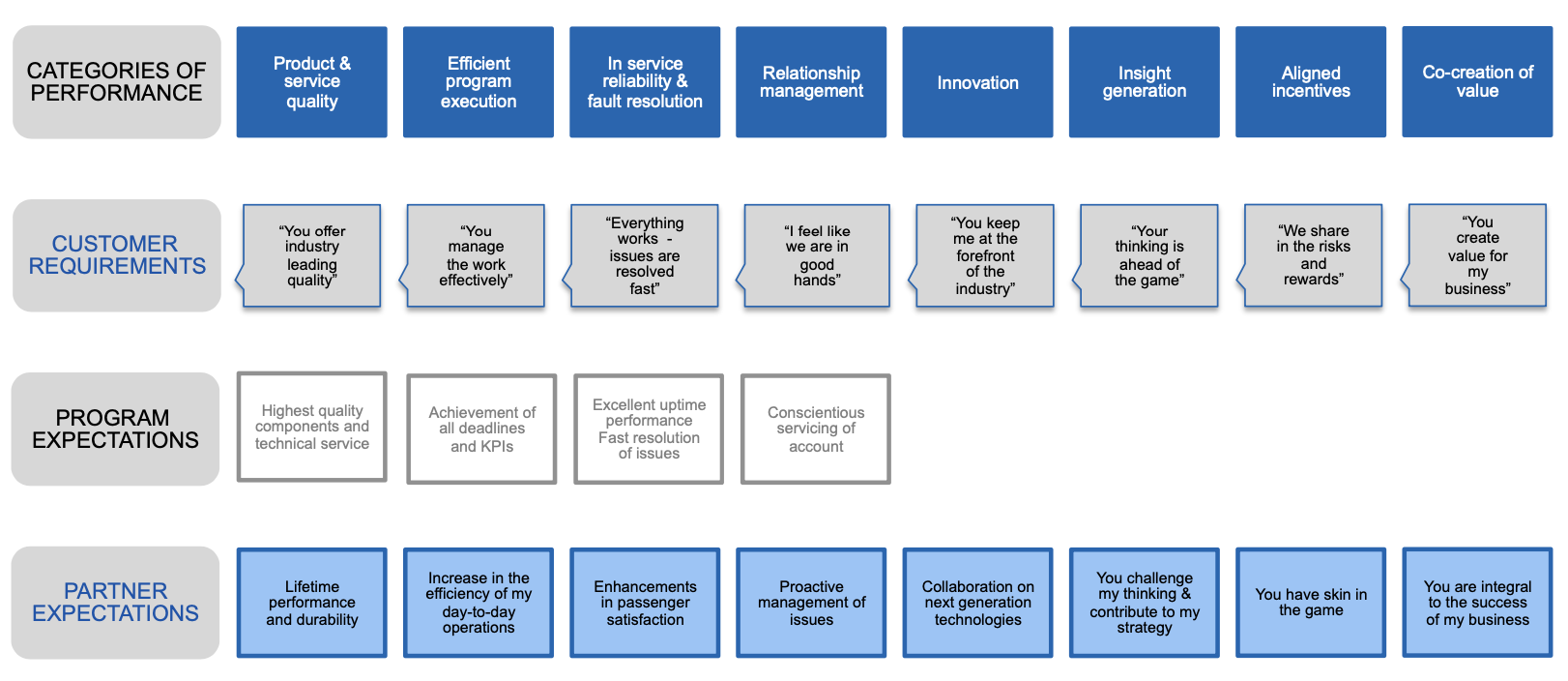 Process design for co-creating value (airline example):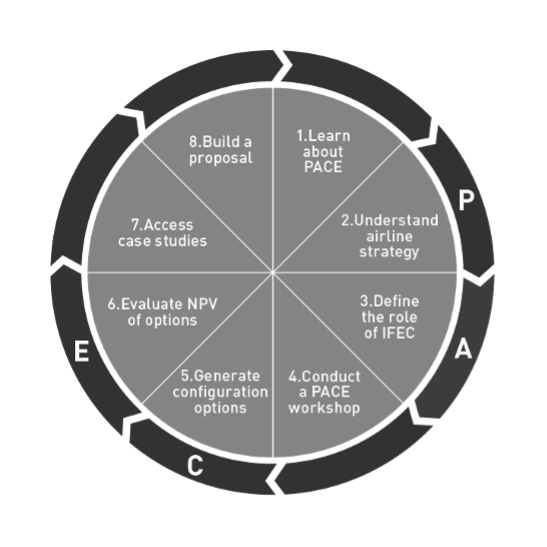 ---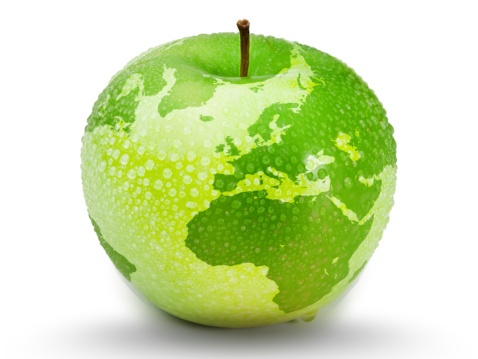 Curriculum
Value Proposition – Part 1- Year 1
Part 1 Month 1 Introduction to Value Proposition
Part 1 Month 2 Customer Value Analysis
Part 1 Month 3 Quantitative Research Techniques
Part 1 Month 4 Qualitative Research Techniques
Part 1 Month 5 Methodologies for Competitive Analysis
Part 1 Month 6 Benchmarking Competitors
Part 1 Month 7 Value Pools
Part 1 Month 8 Internal Capabilities
Part 1 Month 9 Management Systems
Part 1 Month 10 Value Proposition Development
Part 1 Month 11 Communicating Value
Part 1 Month 12 Sustained Value Delivery
---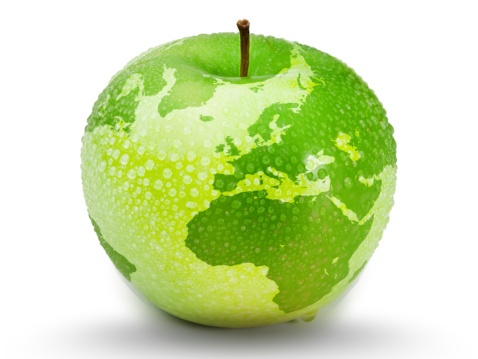 Program Objectives
The following list represents the Key Program Objectives (KPO) for the Appleton Greene Value Proposition corporate training program.
Value Proposition – Part 1- Year 1
Part 1 Month 1 – Introduction to Value Proposition
Objective: Establish a strong foundational understanding of value
The initial workshop will focus on the fundamentals of value analysis, beginning with how value is always the ratio between a "give" and a "get". We will explore how the concept of value changes depending on whether you are the customer or the provider and how this gives rise to two business disciplines – customer value that focuses on maximizing the benefits as perceived by the purchaser (customer value); and business model design that focuses on how to deliver this value in the most efficient and flexible way (producer value).
We will establish a solid understanding that customer value is the result of an attractive ratio between the benefits being offered and the price being charged. Cost leaders focus on reducing the price to the customer as their way to increase this ratio. Differentiated companies focus on increasing the benefits that can be offered to specific customer segments so as to increase their willingness to pay, while also focusing on how these benefits can be delivered cost effectively so that both the value perceived by customers and the margin achieved by the company are increased.
This will set the scene for an exploration of the multiple ways in which value can be created for customers either through the generation of additional benefit/revenue or the elimination of pain/cost. We will reference a number of leading frameworks (Jobs To Be Done; Business Model Canvas; Brand Admiration) to create the approach that will work best in your context.
This initial workshop will conclude with a review of the improved business performance that can be generated by an effective Value Proposition that increases the customer's willingness to pay through a dual focus on their needs and the distinctive aspects of your business. We use the framework from "The Mind of the Strategist" by Kenichi Ohmae and see how this focus on Relevance and Differentiation explains the enduring success of companies.
We explore why this focus on differentiated value is vital for business success – a business achieves higher sales and profits when it is the #1 choice for certain segments of the market versus the #2 or #3 choice in all segments.
---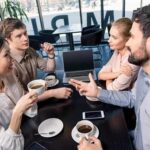 Part 1 Month 2 – Customer value analysis
Objective: Learn the process for doing customer value analysis
In this second workshop we focus on how customers perceive and receive value, guided by Peter Drucker's astute observation that "what customers value is always a utility – that is, what the product or service does for them".
We discuss the multiple forms that value can take, drawing on the classification created by Bain & Co of the 30 sources of value for B2C consumers and 40 sources of value for B2B customers. We then consider how these needs typically are clustered so that, in every market, segments can be observed and how these give rise to the "generic" strategy options – initially two (Michael Porter's cost leadership vs. differentiation) then expanded to three (Treacy & Wiersema) and then to eight strategic options (Hax's Delta model).
We then explore how to use the Jobs To Be Done framework (Clayton Christensen/Tony Ullwick) and the Business Model Canvas (Alex Osterwalder/Yves Pigneur) to map customer needs in terms of the Jobs to be Done; Desired Outcomes; Gains/Pains; and Emotions that are desired/to be avoided.
Now that we have established a clear process for doing customer value analysis, we conclude with a discussion of the danger of "solutions" and how these are mostly defined in terms of what the producer offers rather than what the customer needs. We introduce the concept of "customer outcomes" as a superior construct that focuses on the utility that the customer is trying to derive and use this as the basis for an initial discussion of innovation. We review and the emergence of the Customer Success role within many industries.
---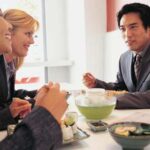 Part 1 Month 3 – Quantitative research techniques
Objective: Learn how quantitative research tools are used to understand customers
Developing an effective go-to-market strategy relies on good information about how the needs of customers differ from one segment of the market to the other. We begin with an overview of the major research techniques that can be used to identify the basis for customer preference and discuss the merits of quantitative vs. qualitative approaches and the circumstances in which each should be used.
This month's workshop focuses on the process for conducting quantitative research with the goal of developing customer segmentation based on demographics, psychographics and behavioral data.
We will explore MaxDiff as a powerful technique for establishing the rank order of customer preferences at the industry level and the use of Factor Structuring to use variations in these preferences as the basis for defining different customer segments.
We also review Correspondence Mapping as a visualization technique for illustrating these segments and how relevant different competitors are to each segment.
Having established a strong process for collecting and analyzing quantitative information to create an effective approach to segmentation, we will discuss the advantages of pairing quantitative and qualitative research (the latter to be covered in Month 4's workshop). Quantitative techniques are powerful for establishing averages and identifying the basis on which segments differ, making them a vital tool for market sizing and for understanding what will appeal to the average consumer. But their reliance on "big data" means that quantitative techniques largely ignore the outliers in the data and therefore provide limited insight into how the market is changing and where innovation efforts might best be directed. This will be the focus of the Month 4 workshop.
---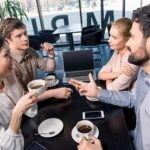 Part 1 Month 4 – Qualitative research techniques
Objective: Learn how ethnographic techniques are used to understand customers
In this month we look at the role of "small data" as the essential basis for customer insight. We revisit the Jobs to be Done framework initially discussed in Month 2 and use this to discuss the types of information that are desirable when your goal is to serve customers that do not fit well into the segments created by the "big data" techniques covered on Month 3's workshop.
We begin from Henry Ford's astute observation that "if I had asked customers what they wanted, they would have said they wanted a faster horse" to discuss the challenge of developing a Value Proposition based on a product that does not yet exist – or for an audience segment that is emerging and not yet identified using quantitative techniques.
We review the research options that for developing an understanding of what the needs of customers truly are (which they may be unable to articulate – as per Henry Ford) and to establish the points of pain/inconvenience associated with existing product offerings. We will contrast the immersive, ethnographic technique used by the CPG companies to understand the daily lives of individual consumers versus traditional focus group methodologies versus newer "social listening" technologies for deriving what customers care about based on their participation in online groups and forums.
We will conclude with establishing the process by which your company can purposefully tap into the insights by "small data" to inform the Value Proposition process and new product development.
---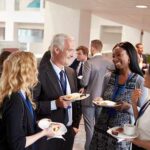 Part 1 Month 5 – Methodologies for competitive analysis
Objective: Develop the process for understanding the choice set from the customer's POV
Strategy is about understanding the relationship between the customer, your company and competitors (the 3Cs of strategy). The previous two workshops focused on understanding customer needs and how to make your Value Proposition as relevant to customers as possible. The next two workshops address the techniques of competitive analysis so you can make your Value Proposition as differentiated as possible from those of competitors.
We will cover the two main disciplines involved in competitive analysis – one that sees competition primarily in terms of the battle for customer attention (how companies can increase their "mental and physical availability" among target customers) while the other focuses on the evaluation of the capabilities of each competitor ("benchmarking").
This month's workshop focuses on the dynamics of competing for customer attention and how this draws as much on altering the perceptions of what is important/relevant as much as changing the actual capabilities required to compete.
We will explore the extent to which your company and its competitors have similar knowledge of the market and similar capabilities, leading to the implication that business success often relies on "turning a difference of degree into a difference in kind" – accentuating the perceived importance of relatively minor differences between rival product offerings. We will compare and contrast the different dimensions on which competition occurs (price point; service level; distribution strategy; Job To Be Done) and use these insights to develop the process for determining how our Value Proposition should be based on the unique intersection between our capabilities, customer needs, and competitor offerings.
---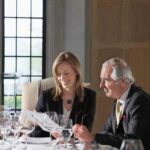 Part 1 Month 6 – Benchmarking competitors
Objective: Establish the process for understanding what competitors won't or can't do
Value Proposition is the discipline of establishing, communicating and delivering something that delivers differentiated value to a specific set of customers. As we discussed in the Month 1 and 5 workshops, there are three main parties involved – you, the customer, and competitors. In Month 5 we discussed how competition occurs in terms of positioning – what "permission" each company enjoys in the minds of customers (we will also have discussed in Month 3 how Correspondence Mapping can be used to create a 2D image of how a market segments and which companies are best placed to serve each segment).
This month our focus is on establishing the process for understanding the competition from an internal perspective – specifically, what are the constraints on how a competitor can be expected to behave based on capabilities, culture, leadership and history?
We will cover the basic principles of game theory to identify when and how competitors are likely to respond to moves that your business makes. This will highlight the importance of making moves that competitors will be unable to respond to – either because they would be prohibitively costly; or because this would undermine their own positioning in the market.
Having established the process for understanding likely competitor reaction, we will return to the question of the extent to which our Value Proposition should be based on a technical analysis of competitive offerings (focused on answering "whose product is best?") or should primarily focus on the outcomes that customers are seeking to achieve ("which company will best help me achieve my goals?").
---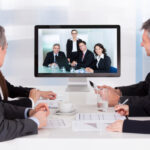 Part 1 Month 7 – Value pools
Objective: Establish the process for assessing the profit potential of different segments
This month we move from asking "is there a gap in the market that we can serve?" to the question "is there a market in this gap?" – we move from a focus on the 3Cs (company, customer, competitors) to a focus on the profit potential of each segment.
Our goal is to implement a reliable process for market sizing – identifying whether the potential segments represent a sufficiently large and potentially profitable basis on which to compete?".
As part of this process, we will review the principles behind the theories of "disruptive innovation" and "blue ocean" strategy to understand the opportunity for value innovation and the competences required to achieve this.
Our process will incorporate the techniques for estimating the profit potential of existing product market segments plus how to assess the profit potential of offerings that do not yet exist based on how the underlying customer need is currently being met and the cost structure of the leading firms in the market.
The outcome from this w