Value-Based Leadership Performance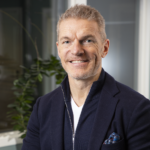 The Appleton Greene Corporate Training Program (CTP) for Value-Based Leadership Performance is provided by Mr. Pettersson Certified Learning Provider (CLP). Program Specifications: Monthly cost USD$2,500.00; Monthly Workshops 6 hours; Monthly Support 4 hours; Program Duration 12 months; Program orders subject to ongoing availability.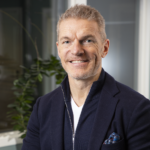 Personal Profile
Mr. Pettersson is a Certified Learning Provider (CLP) with Appleton Greene. He has over 20+ years of experience in coaching CEOs and executives and developed sales and leadership training for large companies such as Volvo, Avis, and H&M. He specializes in the areas of personal and professional development and leadership. One of his statements is that everybody expects things from the people around them. The more important question we all should ask is: What do I expect from myself?
With experience from more than twenty years of coaching and managing change processes – educated/examined, including certified Performance Coach – Henrik works according to the model Faith – Energy – Focus. Principles that form the basis of his recently published book "Programming for Success"
"This will be my portable mental toolbox! Niklas Wikegård, TV Expert Commentator "
With unique concepts such as Mental Efficiency, Mental Budget, and Mental Compasses, HP differs from other mental coaches and leadership educators, through innovative thinking, immediate benefit, and directly applicable concepts.
He has industry experience in the following sectors: automotive, Wellness, Real Estate, Consultancy, and Retail. He has commercial experience in the following countries: Sweden, Norway, Finland, and England. More specifically within the following cities: Stockholm, Gothenburg, Oslo, Helsinki, and London.
Executive Contributor to Brainz Magazine featured on the Brainz 500 Global list 2021. He also is a frequently hired lecturer for big Scandinavian convents. His service skills include; leadership development, sales training, executive coaching, and advanced rhetorical – argumentations and presentation skills.
In summary, HP's top features; are the ability to create a commitment and fast, efficient, and sustainable movements.
With applicable clarity in focus.
To request further information about Mr. Pettersson through Appleton Greene, please Click Here.
---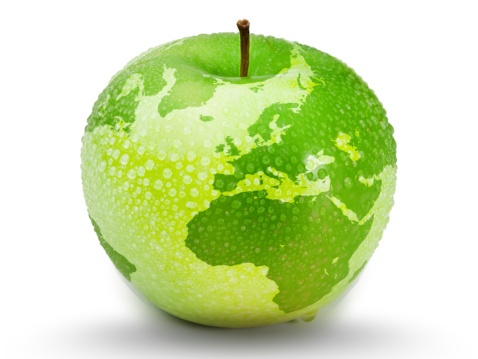 (CLP) Programs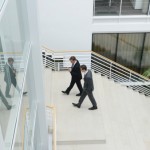 Appleton Greene corporate training programs are all process-driven. They are used as vehicles to implement tangible business processes within clients' organizations, together with training, support and facilitation during the use of these processes. Corporate training programs are therefore implemented over a sustainable period of time, that is to say, between 1 year (incorporating 12 monthly workshops), and 4 years (incorporating 48 monthly workshops). Your program information guide will specify how long each program takes to complete. Each monthly workshop takes 6 hours to implement and can be undertaken either on the client's premises, an Appleton Greene serviced office, or online via the internet. This enables clients to implement each part of their business process, before moving onto the next stage of the program and enables employees to plan their study time around their current work commitments. The result is far greater program benefit, over a more sustainable period of time and a significantly improved return on investment.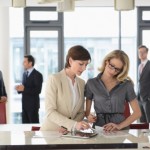 Appleton Greene uses standard and bespoke corporate training programs as vessels to transfer business process improvement knowledge into the heart of our clients' organizations. Each individual program focuses upon the implementation of a specific business process, which enables clients to easily quantify their return on investment. There are hundreds of established Appleton Greene corporate training products now available to clients within customer services, e-business, finance, globalization, human resources, information technology, legal, management, marketing and production. It does not matter whether a client's employees are located within one office, or an unlimited number of international offices, we can still bring them together to learn and implement specific business processes collectively. Our approach to global localization enables us to provide clients with a truly international service with that all important personal touch. Appleton Greene corporate training programs can be provided virtually or locally and they are all unique in that they individually focus upon a specific business function. All (CLP) programs are implemented over a sustainable period of time, usually between 1-4 years, incorporating 12-48 monthly workshops and professional support is consistently provided during this time by qualified learning providers and where appropriate, by Accredited Consultants.
---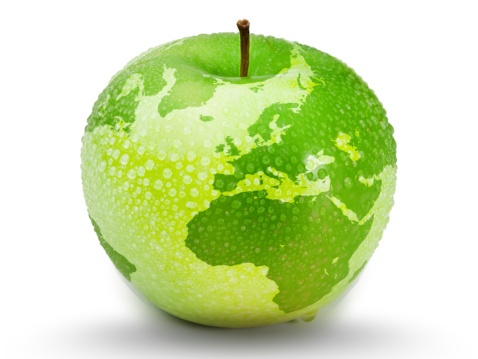 Executive summary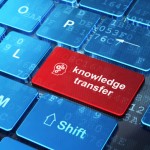 Value-Based Leadership Performance
Value-Based Leadership Performance is something that creates strong results over time.
Background
Some major changes are taking place in the leadership frame. In the professional arena as the sports arena. We'll go from a group thinking concept to one that put individual values like responsibility, honesty, and accountability as key factors. The future will be much more individual-focused than group or team-focused.
Earlier leadership teachings focused more on instructive top-down management. More and more people in leadership positions today, are aware of the positive outcome of being a value-based leader and how it can affect themselves and the people they lead.
You must follow a boss because of position. With strict rules in force and serious consequences for not following the system. Assuming most people can't think for themselves.
It's all about change.
From team-driven leadership to more focus on the individual. To be able to perform at a higher level – require increased energy and the ability to put people in a state – which comes from the individual. The youth of today are more independent. They are more self-motivated and perform at a significantly higher level when they understand the purpose and values behind the desired results. They are demotivated by being heavily supervised.
The pressure on the leaders will increase with the Millennials now entering the arena. Who will be even more independent? The leaders will have to adapt to a new way of thinking. Some leaders will rarely see their employees face to face. When many industries will allow them to work from anywhere, they like.
Many organizations talk more and more about the benefit of Agile leadership versus mechanical leadership.
---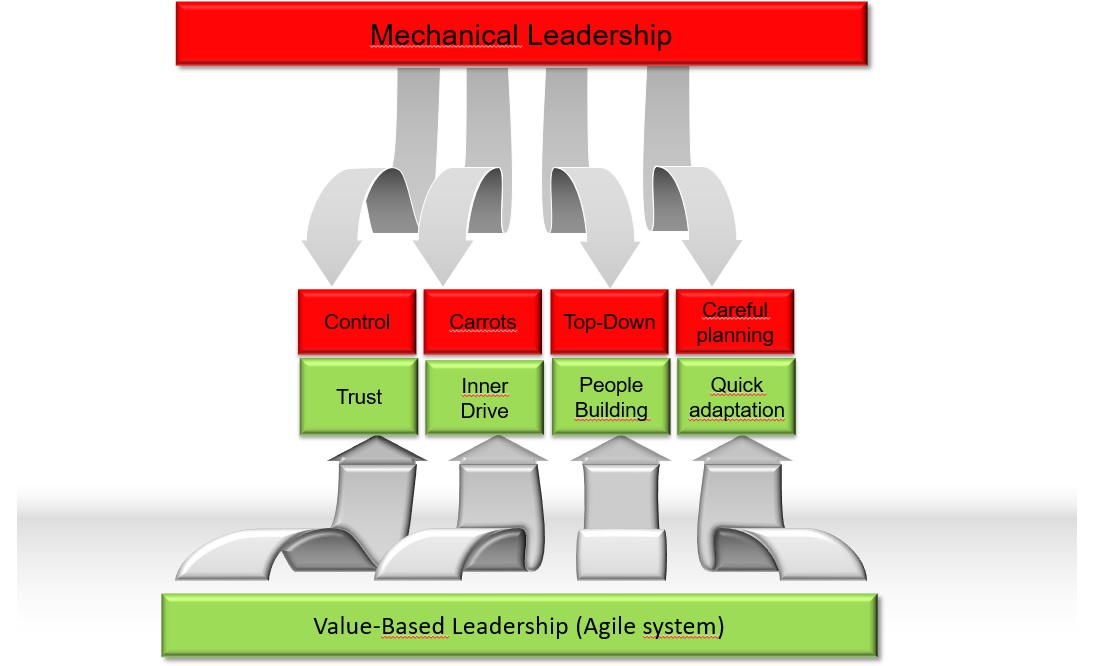 ---
To create a stronger want to follow – leadership. The leader must have the ability to create clarity around their values, be strong purpose-driven, and at the same time be a role model in the area.
Arguments
According to the background and trend in leadership– we need to shift focus and start playing chess, instead of being a piece on the board that others move around.
"The competition is killing us" – which is not true when it comes to the ability to know the effective outcome of value-based leadership. The positive thing for you who are interested in developing your skills in this area will then be long ahead of your competition in years to come. The evidence of that is so clear when we look at what's going on with employees from the generation of Millennials.
Another benefit of the shift to being a more value-based leader is that you also become a greater force in changing the company/organization/"world". Because you'll activate the inner drive in the individuals. Effective value-based questions help them think for themselves on a higher level.
You will make other people feel important and appreciated. You'll make better opportunities for people to grow, both professionally and personally, which also creates stronger results over time.
Yes, you will find that there are a lot of naysayers while implementing a higher level of focus on leading with values, but you also know that resistance is one of the key things that make you stronger in the end.
Be the person others choose to follow.
Value-based leadership is something that creates strong results over time?
The reply to that statement is a spot-on yes!
You will be influencing people at a much higher level.
The best investment for tomorrow is to develop your influence. It is one of the cornerstones of leadership and a central part that we treat in the training. The training will put your character and your leadership at the center, which means that you are primarily the instrument. You will gain insights to carry with you for life!
This is how the course is laid out in summary:
---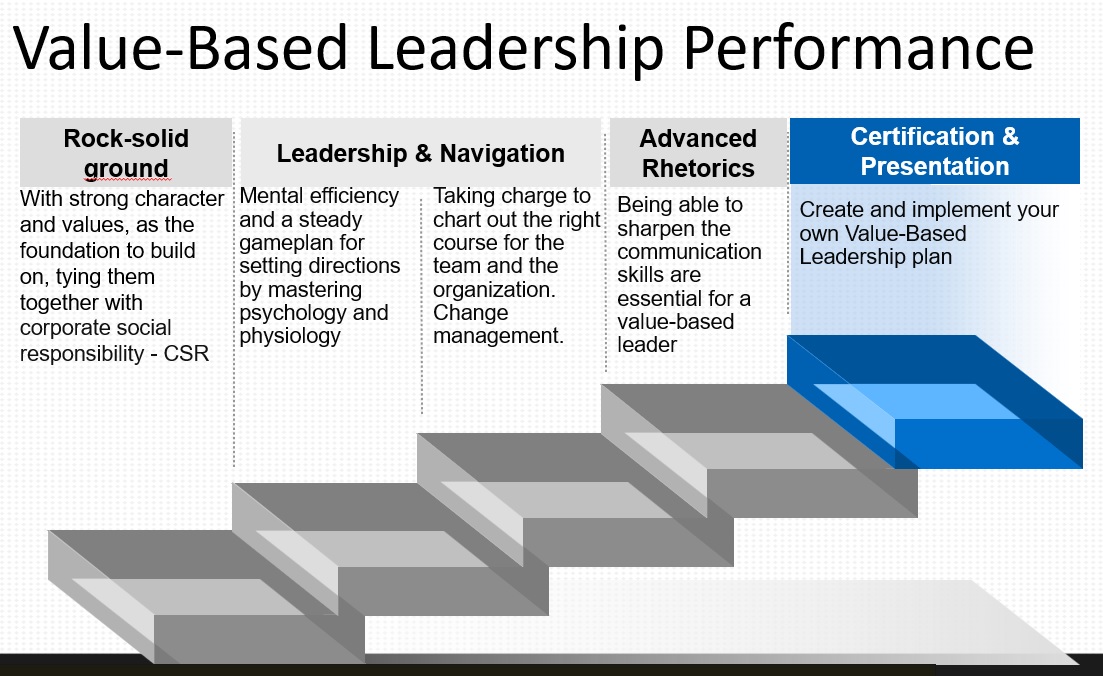 ---
Our objective is to implement a process that will provide the leader in your organization with high-level skills, tools, and support, so they can reach their true value-based leadership potential. This conscious shift will dramatically change the culture of your organization and is essential for stronger results. The last session will be a certification day, where you'll have to prepare and be ready to present 3 essential parts of the program.
Five benefits for the participants and the organization at the end of this 12-month leadership program:
1. The leaders of your company will not only feel empowered they'll also be more assured about their values and build a rock-solid ground to lean on in heavy weather.
2. They will have developed: an increase in their communication toward effective goal steering and the coaching techniques required to fulfill a higher level of activities in the organization.
3. Strengthen their negotiation and argumentation skills, with a more conscious rhetoric method.
4. Increase their ability in decision-making and selling skills – powerfully and effectively.
5. Develop their strategic long-term mindset and be able to present their vital leadership focal points more clearly and effectively to their team.
---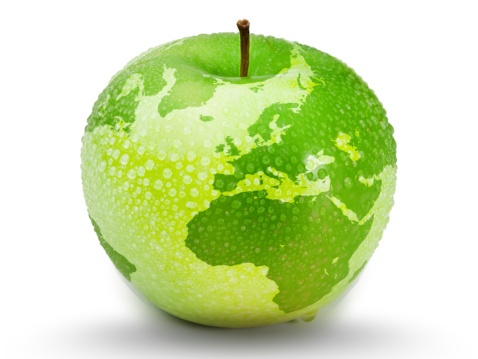 Curriculum
Value-Based Leadership Performance – Part 1- Year 1
Part 1 Month 1 Value-based Leadership
Part 1 Month 2 Successful Focal points
Part 1 Month 3 Management by Objectives
Part 1 Month 4 Mental Efficiency
Part 1 Month 5 Change Management
Part 1 Month 6 Effective Coaching
Part 1 Month 7 Rhetoric & Argumentation
Part 1 Month 8 Presentation Skills
Part 1 Month 9 Vital Influence
Part 1 Month 10 Coaching Mastery
Part 1 Month 11 Strategic Mindset
Part 1 Month 12 Certification & Summary
---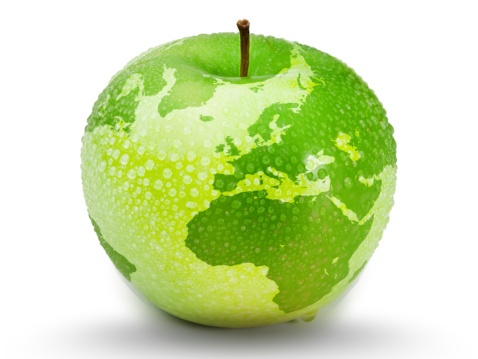 Program Objectives
The following list represents the Key Program Objectives (KPO) for the Appleton Greene Value-Based Leadership Performance corporate training program.
Value-Based Leadership Performance – Part 1- Year 1
Part 1 Month 1 Value-Based Leadership – Before being elected South Africa's first-ever black president, he had spent 27 years in prison
on Robben Island. While in the cell, he had a piece of paper that he looked at several times a day, a quote from William Ernest Henley: "I am master of my destiny, and captain of my soul. "A mantra that became the basis of his unending character and strong Value-Based Leadership. Strong characters never expect easy journeys, they see the dark moments as building blocks for inner strength, to be able to turn adversity into success with self-leadership and confidence in their abilities. What, then, distinguishes a strong character from a weaker one? In our experience, it is above all perseverance, the ability to take action and resist disappointment. That you continue to move forward step by step, with both heart and brain as your guide. A Value-Based leader is based on the above but is also based on three pairs of characteristics. Honesty and Reliability. Integrity and Self-Confidence. Perseverance and Discipline. Very few, however, work to purposefully develop their character. Instead of building a strong backbone around their most important character traits, they bring up a shield as protection. A foundation that makes them vulnerable. What qualities characterize me and my leadership? What behaviors do I identify with? What motivates me? What makes me proud? What are my goals? Questions were constantly worked on during antiquity when "Know yourself" was a central concept in leadership education. A sentence that was the prerequisite for success, then as now. In this first workshop, we will set the foundation of your strong Value-Based Leadership Performance, by digging deeper into the elements of culture that helps us to better understand behavior about challenges. This will make you better prepared and keep your feet on rock-solid ground in tougher times. With the benefits of an aligned set of values, employees work better together and achieve goals faster. The journey to becoming a value-based leader starts with self-reflection. If you're not self-reflective, how can you know yourself? If you do not know yourself, how can you lead yourself? If you cannot lead yourself, how can you lead others? This comes at a critical time when true value-based leadership at every level of society is desperately needed.
Part 1 Month 2 Successful Focal Points – Building on the first workshop on culture and the benefit of a conscious character. The objective of this workshop is to help participants to a better understanding of vital leadership skills. We will set the tone for the rest of the Value-based Leadership Program by having a workshop around the core skills for a leader to focus on. We will be matching each core skill with a specific discussion in respective areas to create Insight into the participant's strengths and weaknesses. This provides a very useful perspective and clarity to help them put in the gear at their next important step to focus on, with the most valuable return of investment for them. The participants will be engaged and challenged to evaluate their leadership techniques, be able to gain courage, and productivity, and influence more people faster.
Part 1 Month 3 Management By Objectives – Where are you going? This is a critical question – both in people's individual life and in large organizations. The challenge is that not many people can answer that question specifically. A major part of organizations and companies have goals and KPIs (Key Performance Indicators) of course. But the focus on what kind of goals best helps the organization create the will to take action toward them is not as clear. We will this session break the goal steering process down to its motivational driving forces and see what increases the habits or the activities, which has a larger impact on the results further on. We will use a tool that has been implemented by the best of the best – RAC. Understanding one´s own and the organization's tools for setting directions and establishing the most effective KPIs is a key prerequisite when it comes to evaluating and strengthening your Mental Efficiency, which we'll handle in the next workshop.
Part 1 Month 4 Mental Efficiency – "We chose to go to the moon, not because it is easy, but because it is hard" Winged words would build the new United States with energy, creativity, and entrepreneurial spirit. A nation with a newfound faith in the future. And a sentence that, thanks to all the inventions that the project brought with it – turned out to have effects far beyond what was expected. Do you want to be able to increase your Mental efficiency as a leader, according to the same principles, and get the most out of your efforts and the people you lead? Then set aside time for these valuable workshop sessions with effective tools; The art of consuming an elephant… Cut it into small enough pieces. The art of consuming Mental Efficiency is to similarly cut the area into sufficiently educational parts. That's what we'll do in this workshop. It is a subject that contains both motivation and prioritization skills as well as positive thinking and self-confidence, as well as goal focus, committing to your plan, and increasing the ability to take action. But it is primarily about getting the most out of the energy you put into the system. This will be one of the leadership workshops which will help you in all aspects of life.
Part 1 Month 5 Change Management – Change management is a concept that summarizes and includes all work around structured processes that companies and organizations use to implement changes within teams and organizations. To understand the difference between what drives change, and what needs to change, you need a strategy. We will take you through the essential skills needed to handle this area most effectively. When to best involve employees in future solutions for the greatest commitment. How do we make sure that understanding the challenges contributes to getting them to accept and do the work needed? Understanding is one of the primary focus areas, with the competence to describe the benefits to the organization, and how it will impact people more positively. We will also go through implementation and effective communication to create the best possible involvement. However, in pursuing a change management point of view, the need of applying an effective coaching approach is essential. Which we'll handle in the next session.
Part 1 Month 6 Effective Coaching – Coaching is the skill that most effectively accelerates every area of life, and with the right technique – creates Strong Results! What does it take to coach at an elite level? This is a question that can sow doubt, but here is a strong reason to help you continue: Coaching is not about YOU. So don't worry about your background or personality. Coaching is about the other party, and the process – helping them reach their full potential. The ability to influence other people. How do you get it? In this sharp workshop on how to improve vital Influence and become a value-based leader, you will have the most updated tips and tools to become an elite coach – which unlocks mental drain and gives a higher level of belief in success, energy, and goal focus. Since coaching is based on effective and well-thought-out questions, we aim to dig deeper into this area with the next session which will help you gain higher competence in argumentation techniques..
Part 1 Month 7 Rhetoric & Argumentation – Equipped with an increased ability to coach, the leaders will in this session learn how to take charge over conversations using the questions to strengthen their main message for a better chance of getting to the closure of selling the idea. The effort aims to strengthen the leaders in the dialogue. This is by providing tools, training, and documenting how to carry out structured needs analyses, and argue for benefits and advantages in the best possible way. Out of context, the participant will get a better understanding of how to run and control a meeting through questions. We will dig into different question types and help you create your effective question battery of effective and useful questions. This will all lead to a most remarkable le effective rhetorical tool with an argument battery set up. One of the tools in this program will strengthen your ability to communicate on all levels of life
A session worth its time and effort.
Part 1 Month 8 Presentation Skills – With the skill of helping the other part by buying your argument on a higher level, we will now step to the next crucial point. How to best present your message. The goal of the effort is to strengthen the leader's ability to present and bring out the benefit in a clear, trustworthy, and inspiring way – that adds value to the people's experience and stands out from the crowd. Out of context the participant will get a better understanding of how to create interest, hit the heart of the "audience" and handle objections effectively. Storytelling – the ability to sell your message through a story. You will also be engaged in practical training with constructive feedback.
Part 1 Month 9 Vital Influence – "The position does not make the leader – but the leader determines the position". Many people learn that leadership is all about position – that doesn't mean that someone follows you unless they absolutely must. The military has a strong culture of building leaders, the challenge for using the same techniques, is that they historically lead mainly based on position. Many do not understand that leadership is about influence. Whoever has influence IS the leader (regardless of position). Like the good quote: He who thinks he leads but has no one to follow, is just taking a walk. The power of influence – shatters and collapses the old static approaches that so often lock and stifle creativity, forward-thinking, will, and the ability to make things happen. Many try to gain control over the behavior of others, children, employees, and members of associations, – by giving rewards for good behavior and punishment for bad behavior (carrot and whip method), it is rare to see any lasting positive changes in behavior due to that. If you believe that your "success" depends on your ability to control the behavior of others, you will have a hard time achieving it, because it is not possible to control others. Who is it in your organization today that has influence? How do you create influence over them? (Without manipulation, but with a win-win in the mind). The most influential people have three things in common in the way they influence both individuals and the masses. So let us in this workshop provide you with the keys to that and create strong results over time. Which guides you towards success and prepares you for the efforts required to reach all the way forward. You will be introduced to a tool that gives you the recipe for effective influence..
Part 1 Month 10 Coaching Mastery – Our goal for this session is to check in on your coaching skills and help you become even more effective on the next level in this area. The world's best value-based leaders are remarkably great at mastering coaching. Coaching is one of the most important topics in Value-Based Leadership Performance. We continue to the next level, which will raise the bar to a higher insight. What does everyone want so desperately? I believe that the answer, quite simply, is: MORE. More success. More joy. To get more, we as leaders need to activate our full potential. We need to help them find the inner driving force to be able to hit higher gear at whatever they do. To become more focused, productive, influential, and successful. But it's not easy. Most people today are drowning in stress and uncertainty. When people feel they've reached a plateau and struggle to keep pace to evolve and achieve. when your team gets tired of being at the same level for too long. When they miss the vibrancy of growing and contributing at their highest levels. This session will give you the tools and the psychological understanding of how to help them step up. It will increase your competence in helping more people grow, stay longer with you and your organization, and not least, create stronger results over time.
Part 1 Month 11 Strategic Mindset – In this session, we will give you insights into the benefit of developing your strategic mindset, one step further. You are in control until the problems start to appear; delays, worries about delivery, a competition that was tougher than you thought – and then you move on to the problem-solving phase, which prioritizes tactics over strategy. And take you to the wrong path, in terms of goals. How do you then, draw together the mental strategies that last all the way? "Tactics is about winning the battle, strategy about winning the war," we usually say. An explanation that is useful from both the temporal perspective and the whole – rather than the parts. Things that recur in the tips and our workshop menu in the terms of successful mental strategies. Borders tend to move. Therefore, it is important not to be tempted to catch on to the trend without having thought through the consequences for the long-term plan. Keeping the goal focused long-term is far too important to succumb to the temptation to satisfy oneself in the short term. Take your development step by step- it will work out. To be able to turn adversity into success. Everything should go fast, which makes it difficult to keep track of the strategy, that is maintained despite the eagerness to act. Despite where you are in your leadership skills at the moment, this session will help you to reflect and give you tools to take decisions faster and with higher accuracy. Strategic Mindset, is one of the most important sessions in Value-based Leadership Performance.
Part 1 Month 12 Certification & Summary – Our goal for this session is to reflect and define your best areas for commitment and discipline moving forward. The world's best value-based leaders are remarkably Committed to a lifelong mastery of psychology, self-leadership, productivity, influence, and purpose. All participants will have to present their thoughts and learn from essential parts of the program by preparing a presentation on 3 key areas. You will be given clear instructions at the beginning of the program on how and what's expected on this certification day. It's a day mixed with nervousness, joy, and anticipation, together with great hope for the future to come..
---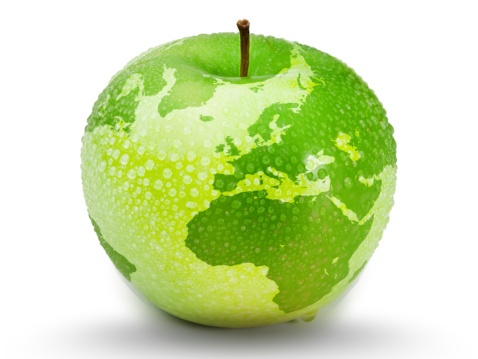 Methodology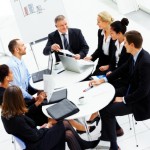 Value-Based Leadership Performance
Values-based leaders inspire hope and build trust in the people who follow. They in turn become more encouraged to take a step forward to serve and deliver at a significantly higher level. The loyalty of the people who follow – increases through deeds and example.
The proven methodology behind the Value-Based Leadership Performance is designed to first help you as a leader get higher clarity of who you are and the values you stand for. The benefit of building this rock-steady platform first is that you establish a clear value compass.
That compass will help you to take faster, better, and more effective decisions which are in alignment with your heart and your organization. Your confidence – which builds trust at a higher level – will increase. You will not just respect others, you will primarily respect yourself first, which is the essence of being able to lead yourself before you lead others.
We will follow up with establishing and validating your focal points as a value-based leader. These focal points will serve as a key ingredient for developing your skills through the remaining steps of the program. In simplistic terms, this means establishing clarity around your current level of focus on your leadership skills.
Value-Based Leadership Performance is a process that lay the foundation for 3 distinctive areas of leveling up your leadership skills from wherever you currently are.
The world's best value-based leaders are remarkably Committed to lifelong mastery in 3 areas:
1. Rock-solid ground – with strong character and values, as the foundation to build on
2. Leadership & Navigation – Mental efficiency and a steady gameplan for setting direction by mastering psychology and physiology. Anyone can steer a boat, but only true value-based leaders chart out the right course.
3. Advanced rhetorical and communication skills
---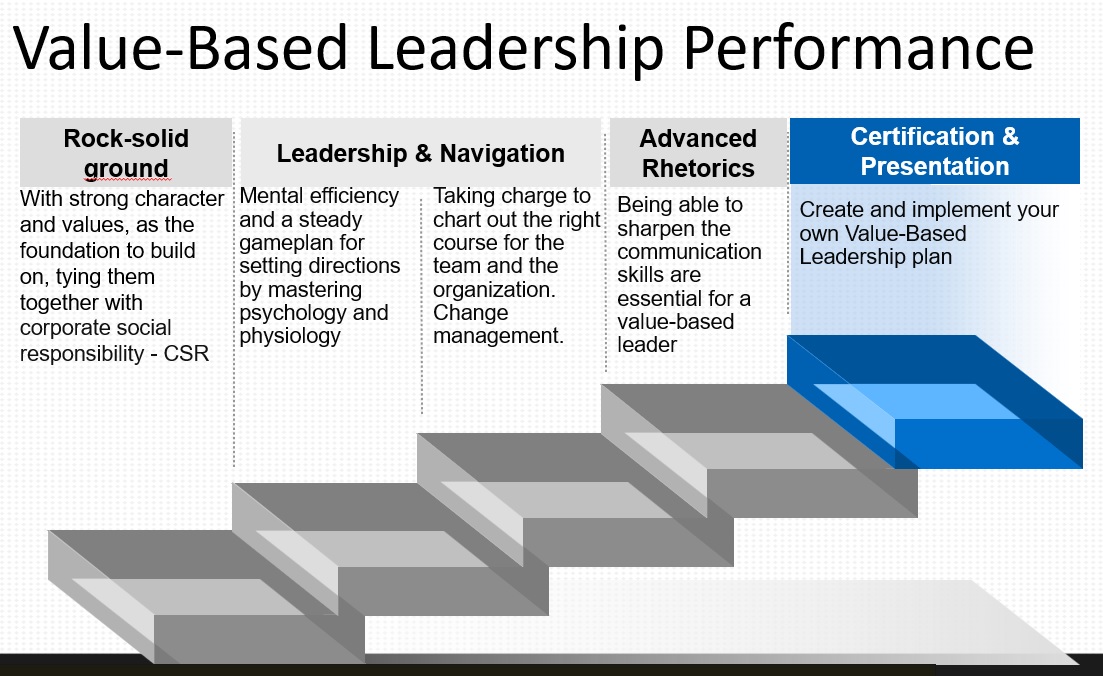 ---
Program development
Phase 1.
The first session laid the foundation for Value-Based Leadership Performance.
Its focuses on the benefits and strength of standing on rock-solid ground instead of sand. To be able to lead yourself first with a real thorough model for building your Character traits. We will use our character matrix model to help you sort out your thoughts and, in that way, build your foundation stable for years to come.
Phase 2.
Leadership and Navigation
5 out of 12 sessions will be in this essential phase. It covers leadership skills, setting the direction, and managing the most important objectives at the moment. This will include the frequently asked session about change management, which take a greater part in the agenda of the leaders today.
Phase 3.
Advanced Rhetorical Communicational skills
Leadership and influence walk hand in hand. The art of selling ideas effectively is a strongly underestimated skill. This was one of the cornerstones of lectures in ancient times. We'll put in a great deal of time here. Also 5 out of 12 sessions. We know with experience the benefits the participants gain from these sessions. The feedback often comes with grateful insights.
Phase 4.
Certification & summary
The participants will have to be prepared to present their well-thought-out plan in 3 specific areas, which they will be presenting live on the certification day. We will start with a summary of the program before certification starts. The day often comes with laughter, insights, and gratefulness for the invested time.
This will give the participants the tool they can start implementing right away. Together with a certificate of the course
---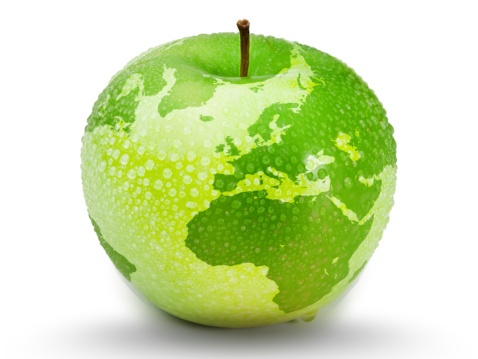 Industries
This service is primarily available to the following industry sectors: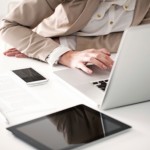 Automotive
Audi launched their first car in 1910 – The type A Sport-Phaeton.
BMWs first offering; was produced as a "Dixi" 1927
The first Volvo car left the factory in Gothenburg in 1927
Toyota was born in 1937 with its Model AA
Brisa was the name of Kia's first car in 1974
In the last 12 years, I've been involved in the automotive industry in different companies, there has been a tremendous acceleration in development.
Diverse mobility, autonomous driving, electrification, and connectivity. Most industry experts agree that these four trends will accelerate the market further.
It's gonna be so eascy – is the new acronym for the industry. Which stands for:
• Electrified
• Autonomous
• Shared
• Connected
• Yearly updated
Due to the latest reports, autonomous vehicles in 2030 are estimated to be 40 % of the mileage driven in Europe, and personal mileage could rise by 23%.
Two important questions to ask and self-evaluate yourself as a supplier – on what level are we regarding :
1. The focus is on the user
2. Offer "eascy" mobility solutions.
It's estimated that new car sales across Europe could rise by 34% during this process.
Today's consumers are using their cars in an all-purpose way. Whether they take the whole family skiing or go to work. Probably a more flexible way of using the car in the future is required. The best solution for a specific purpose.
There are signs today which are telling us that the importance of private car ownership is decreasing. Depending on where you live geographically of course.
By 2030, the car market in Stockholm and Oslo will probably have more in common with Berlin than with that the northern part of Scandinavia.
At the same time, when cars are more integrated and connected, the industry has to participate in this as a result of consumer trends.
---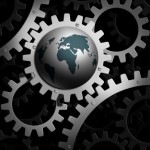 Wellness
What a journey this industry has had over the last 30 years. From a penetration in the whole of Europe of approximately 3 % to more than 8,4% today. Finland is in the top regions in Europe with more than 72% who do fitness training weekly, followed by Norway at 62%, and Sweden at 59%. Lately, the COVID-19 pandemic in 2020 had a strong grip on the European fitness market. The majority have huge difficulties and lost more than 40% of their operational capacity in 2021. In the first month of 2022, the requirements were eased up. So it's been a tough journey due to the prolonged Covid -19.
According to Europe Active – the number of clubs has increased slowly with approximately 100 new clubs around Europe from 2020 to 2021.
When the clubs were closed in most countries during the first period of 2021, the numbers today show a rebound. Revenue dropped around 11% compared to 2020.
The total number of fitness members is around 56 million now, with the top 20 largest operators having 23% of all the customers.
Five of the top trends in Europe are:
1. Home exercise
2. Exercise as medicine
3. Personal training
4. Wearable technology
5. Body-weight training
---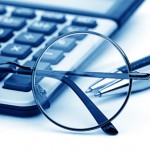 Retail
The retail industry and especially the grocery industry is an important part of all-day life for most of us. The industry engages roughly 150 thousand employees in Sweden and Norway, with large members like ICA, Coop Sweden, Axfood, City Gross, Lidl, and the grocers. In Norway, we have the Norwegian group with concepts like Meny, Kiwi, Spar, Joker, Mix, and Deli the Luca. Also Reitan Group with Rema 1000. And of course Coop Norway.
In the countryside, the grocery store is the essential connecting point end except for groceries you can get medical, post, and bank services.
Status:
The grocery industry is still under influence of the increased inflation and the estimated development is negative in the latest report from august 2022.
The focus on price increases the challenge for store managers´ product exposure and budget.
It's therefore the loyalty programs' attractiveness that has most of the focus on building long-term customers.
The E-commerce share of the grocery industry heavily increased during the pandemic, and it's, therefore, natural that it now decreases. But the forecast for 2025 expects e-commerce to stand for roughly 7% of the total revenue.
---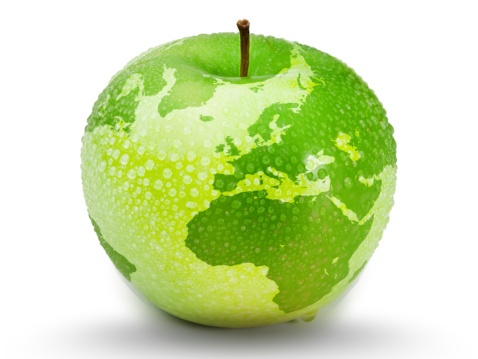 Locations
This service is primarily available within the following locations: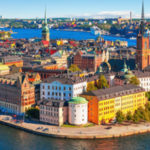 Stockholm
Also called Nordic Venice – one of the world's most island rich, with more than 30 000 islands which are called Stockholm's archipelago. The city itself is built on 14 islands confluent with the help of 57 bridges.
Located on the east coast of Sweden with approximately 1,7 million people in the great Stockholm area. Established around the 1300 century.
In 1998 Stockholm was appointed the cultural capital of Europe.
Stockholm is Sweden's centrum of finance, where the largest banks and financial institutes are located. Around 45 percent of Swedens companies with more than 200 employees are established here.
Stockholm is also a popular congress city. Due to International Congress and Convention Association (ICCA), Stockholm was 2008 eight on the world ranking. With more than 150 congresses generated 260 thousand of hotel nights. A new report from Milken Institute in California, rank Stockholm as the "next best city " in Europe. From parameters like work occasion, salary, manufacturing, and industrial competence.
Stockholm also has the most museums per capita in the world, with more than 100 museums.
Some of the largest companies in Stockholm according to revenue are:
Ericsson (telecom), H&M (Retail), Skanska (construction), and Scania (transport). If you look at the stock market then the largest companies are Astra Zeneca (medical), ABB, Investor, and Volvo.
The challenges for the area;
The region is standing strong but has some challenges in taking care of the gap in housing the inhabitants. The need for competence is also vital and growing. At the same time they have the conversion from regular stores with increased net shopping and fewer physical stores, that's a risk to nocking out large groups of people from the labor market.
---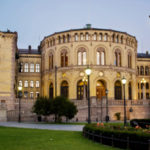 OSLO
Oslo is the capital of Norway, located in the heart of the Oslofjord.
The city has approximately around 1,5 million people including the large outer areas. It was established in the 1100 century and became the capital in 1299.
Oslo is dominated by trade and service industries with some of the largest companies connected to the energy industry.
Oslo is also assessed to be the most expensive city in the world in 2007. A price level 32% higher than New York City.
The stock market is also located here.
Some of the largest companies in Oslo in revenue are:
Norwegian Hydro, Rema 1000, Coop Norway, and Orkla.
One of the largest employers in the private sector is Nordic Choice Hospitality Group with more than 14 thousand employees.
The challenges for the area:
Approximately 7% of the total employment in Oslo is in high technological services, which will require a clear plan of how to attract more competent employees from both Europe and the nation as a whole.
The Oslo region needs to strengthen its focus on business and research & development, to be able to keep its competitiveness internationally
One of the cities where the inhabitants can take the subway 20 minutes out of the city with their skis in hand and be out in nature skiing is the famous Holmenkollen, overlooking the capital from the highland.
Many exercise race is carried out every year and one of the world's largest soccer tournaments are located here – the Norway cup. The Olympic winter games were held here in 1952 and just a couple of hours away in Lillehammer year 1994. Where Norway was the best nation in the world.
---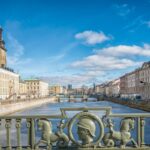 Gothenburg
Gothenburg is Sweden's second largest city after Stockholm, and also Scandinavia's fifth largest with approximately 1 million people in the great Gothenburg area. Located on the west coast, and established in 1621.
The largest company in Gothenburg is of course Volvo with more than 17 thousand people engaged. Followed by Ericsson, Astra Zeneca, and SKF with around 2 thousand each.
With International top-class education from both Gothenburg university and Chalmers technical school, the town contributes to a more sustainable world.
The challenges for Gothenburg have been identified to be a competitive region in the future: The forecast for 2035 is that the population will increase by 100 thousand. To be able to handle that amount of people they need to increase more job occasions. The fight for higher competence hardens. They need to attract people both nationally and worldwide to be able to match the requirements.
Gothenburg is also mentioned to be one of 100 European cities involved in Net Zero Cities, which is a great challenge for both business and the public sector.
---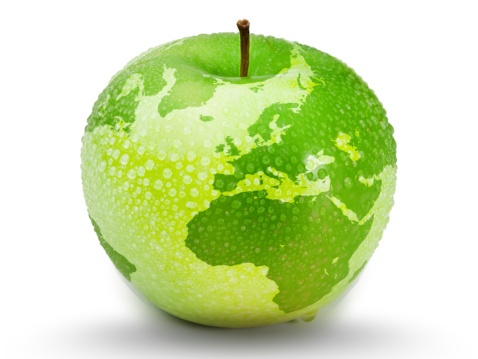 Program Benefits
Management
Increased Courage
Leadership Excellence
Vital Influence
Time Management
Empowered Employees
Change Management
Improved Communication
Awareness
Decision Toolkit
Predictive Insights
Human Resources
Value-based Leadership
Increased Collaboration
Conflict Management
Process Improvement
Mental Efficiency
Employee Satisfaction
Supportive Culture
Shared Objectives
Team Synergy
Embracing Change
Sales
Increased Productivity
Presentation Skills
Argumentation
Negotiation & closure
Effective focus
Resilience
Improve retention
Strengthen engagement
Value proposition
Clarity
Testimonials
Jenny Lundgren, COO Nordic Wellness
"Mr. Pettersson has helped develop most of our 300 leaders. In a very inspiring way, he has made our employees grow and take responsibility in our company. His course Value-Based leadership is a fantastic opportunity for anyone who wants to grow both as an individual, a leader, and above all a tool for anyone who runs a company today"
---
Stefan Högkvist, CEO- Homemaid
"Mr. Pettersson responded well to our high expectations and inspired us to maintain our high level of ambition. We want to give our best recommendations to the program Value-Based Leadership Performance!"
---
Ulf Zetterström, CEO Bilbolaget Volvo
"Mr. Pettersson has a very good ability to be straight and clear, which we appreciate. The good energy level and a very good mix of group work, own reflections, and traditional education.
Our management team has great confidence in his program Value-Based Ledeadership Performance, and his way of teaching "
---
Jimmy Olsson, Director Gunnar Dafgård AB
"Value-Based Leadership Performance engages, inspires, creates energy in a simple way.
Already at the beginning of the training, a good climate is created where the participants feel involved.
The feedback I received from the participants is very positive and everyone is looking forward to the continuation of the training.
Mr. Pettersson knows what he's talking about."
---
Oskar Ragvald, Director of Sales – ELEIKO GROUP
"Value-Based Leadership Performance challenges in a conscious way with the aim of developing.
Through my work, I have gained greater clarity in where I want to be as a leader, who I want to be and how I will become that person.
In addition, I have gained several great tools that I can use to develop my team and my colleagues, thank you!"
---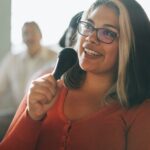 Nathalie Palmaer, CFO Helix Capital
"Value-Based Leadership Performance has helped me strengthen my inner potential and see to the positive aspects of who I am as a leader. The education process has helped me to have a more positive mindset and to focus on the things I have achieved and what is possible. Now I see my leadership as an opportunity for development rather than obstacles."
---
More detailed achievements, references and testimonials are confidentially available to clients upon request.
---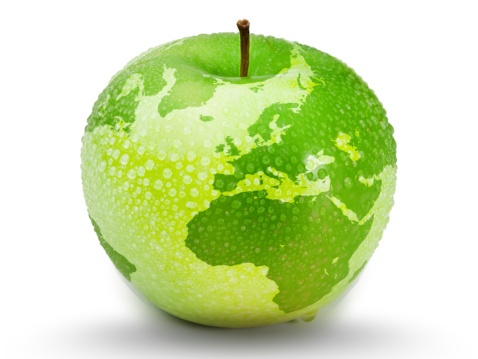 Client Telephone Conference (CTC)
If you have any questions or if you would like to arrange a Client Telephone Conference (CTC) to discuss this particular Unique Consulting Service Proposition (UCSP) in more detail, please CLICK HERE.