US Market Entry

The Appleton Greene Corporate Training Program (CTP) for US Market Entry is provided by Mr. Worrell Certified Learning Provider (CLP). Program Specifications: Monthly cost USD$2,500.00; Monthly Workshops 6 hours; Monthly Support 4 hours; Program Duration 12 months; Program orders subject to ongoing availability.

Personal Profile
Mr. Worrell is a serial entrepreneur in the fields of personal and mobile computing, biopharmaceutics, clinical research, drug development, and medical device management. In each of these industries, Mr. Worrell was responsible for the overall strategy, business development, and sales and marketing strategies leading to significant growth in revenue and several successful exits.
At the age of 26, when IBM introduced the first personal computer, Mr. Worrell joined a start-up technology company designing, manufacturing, and marketing data storage systems. Entering the company as a sales representative for global markets, he quickly rose to the position of Vice President, International Sales and Marketing. In just 5 years, Mr. Worrell developed a global network of 19 distributors, 6 joint ventures, and a technology transfer agreement to manufacture and sell tape drives in India. Revenues from international markets reached nearly $65MM, 45% of total revenue before the company was acquired by an industry leader.
Leveraging his extensive global contacts, Mr. Worrell then founded an IT distribution company. He worked with clients in Europe, Asia, India, Australia, and the Middle East, giving him a strong understanding of cultural differences and global business practices. This company grew into one of the largest computer systems distribution and integration organizations in the Midwest and was sold in 2011.
Immediately following that success, Mr. Worrell again leveraged his global contacts and founded a Sales/Business Development company helping foreign drug development companies successfully enter the US market. Combined sales of all clients exceeded $600MM over a 12-year period.
More recently, Mr. Worrell acquired a medical device service company serving the US healthcare industry. In 5 years, the company grew from 1 location in Florida to 8 locations nationwide, and revenue grew by 800%.
The combined sales revenues of Mr. Worrell's companies over his 30-year career approach US$1B
Mr. Worrell understands the unique needs of each client, helping them navigate the nuances of the US market and develop and implement a successful sales, marketing, and distribution strategies. He is an expert in creating and simplifying the right sales message and value propositions and implementing effective communication strategies to a targeted set of prospects in America.
Mr. Worrell also understands the combination of: e-commerce, distribution, sales management, team building, compensation, real estate, human resources, and integrating these elements for success in the US market. He helps clients build relationships with trusted resources in the US.
He is currently a board member of the company he acquired in 2015, and serves as a board member for several non-profit organizations in Colorado. He has 2 adult sons and currently resides in Boulder, Colorado with his wife, Marion. He enjoys hiking, tennis, and gardening.
To request further information about Mr. Worrell through Appleton Greene, please Click Here.
---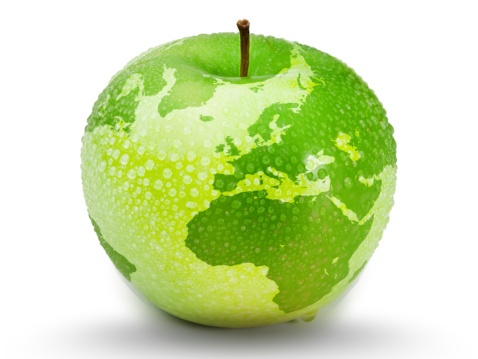 (CLP) Programs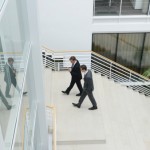 Appleton Greene corporate training programs are all process-driven. They are used as vehicles to implement tangible business processes within clients' organizations, together with training, support and facilitation during the use of these processes. Corporate training programs are therefore implemented over a sustainable period of time, that is to say, between 1 year (incorporating 12 monthly workshops), and 4 years (incorporating 48 monthly workshops). Your program information guide will specify how long each program takes to complete. Each monthly workshop takes 6 hours to implement and can be undertaken either on the client's premises, an Appleton Greene serviced office, or online via the internet. This enables clients to implement each part of their business process, before moving onto the next stage of the program and enables employees to plan their study time around their current work commitments. The result is far greater program benefit, over a more sustainable period of time and a significantly improved return on investment.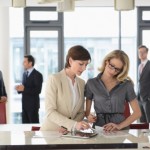 Appleton Greene uses standard and bespoke corporate training programs as vessels to transfer business process improvement knowledge into the heart of our clients' organizations. Each individual program focuses upon the implementation of a specific business process, which enables clients to easily quantify their return on investment. There are hundreds of established Appleton Greene corporate training products now available to clients within customer services, e-business, finance, globalization, human resources, information technology, legal, management, marketing and production. It does not matter whether a client's employees are located within one office, or an unlimited number of international offices, we can still bring them together to learn and implement specific business processes collectively. Our approach to global localization enables us to provide clients with a truly international service with that all important personal touch. Appleton Greene corporate training programs can be provided virtually or locally and they are all unique in that they individually focus upon a specific business function. All (CLP) programs are implemented over a sustainable period of time, usually between 1-4 years, incorporating 12-48 monthly workshops and professional support is consistently provided during this time by qualified learning providers and where appropriate, by Accredited Consultants.
---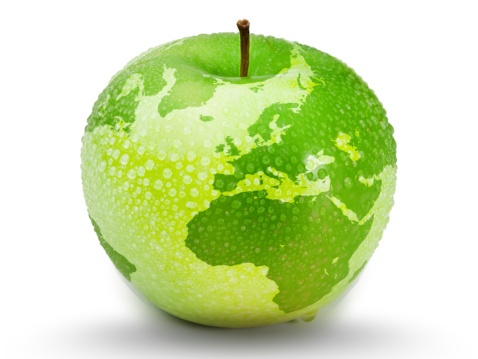 Executive summary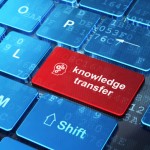 US Market Entry
With a GDP of nearly $25 trillion, the US represents the largest single market in the world. California alone has a GDP larger than most countries. If California was a country, its $3.5 trillion GDP would make it the 7th largest market in the world.
GDP of the United States, $25,000,000,000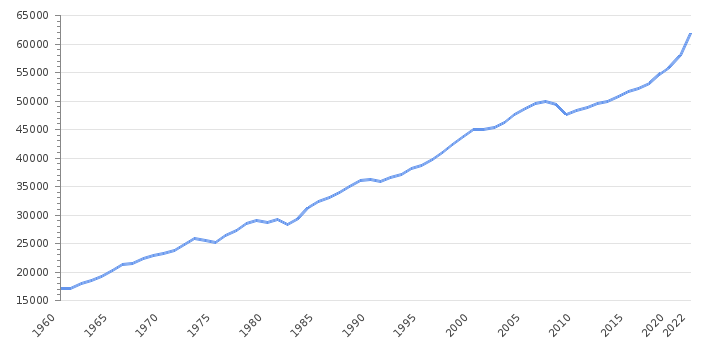 Many fortunes are won and lost in this large, dynamic, and somewhat mysterious market. A few examples help make this point:
A German manufacturer of high-end woodworking equipment was losing significant money every month despite investing heavily in the US with a distribution facility and national sales staff. The root of the problem? Their product was simply too good for the US market. Their sales and marketing message focused on product quality and German engineering. They were proud of the fact that their $200,000 machines had a life expectancy of 20+ years. American buyers, however, have a different mentality. With the speed of technological change and its impact on worker productivity, American manufacturers want to buy new machines at a significantly lower price every 5-6 years.
On the other hand, a Clinical Research Organization (CRO) in Switzerland positioned their company as the fastest route to completion of Phase One studies. They invested in exhibiting at US trade shows, hired a B2B sales company, and customized their marketing materials and approach to the market. Their CEO also made sales trips to the US each year, meeting with large multinational drug companies like Pfizer, GSK, and small and medium-sized biotech. They generated millions of dollars in US revenue. Their company was later acquired by a UK company for $29MM.
Perhaps one of the most well-known retailers in the world, UK-based TESCO, failed with their initial entry into the US market. A short summary of their experience can be found here as a case study by Harvard Business Review.
---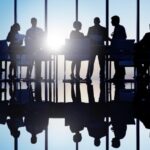 History
Being successful in the US market
Success in the US market can be a reality for any company from any country that is willing to invest the time, money, and executive resources to make it happen. But there are certainly right and wrong ways to go about it.
The right way speeds up market penetration, sales revenue, and profits. The wrong way takes much longer, costs more money, and generates little if any, net profit. It is also fraught with mistakes and missteps that can drain a company's budget and enthusiasm for the program.
Success in America helps guide ex-US companies down the right path. We begin with the proper evaluation of your executive team and your current global sales & distribution program. We explore what product and service sales, marketing, and distribution strategy, then adding the legal, human resources, and support activities, any company can win in this market.
History (the travel, analog and paper economy)
Obviously, the growth of the digital economy changed the game completely. Looking back, being successful in the US market required much more time, money, and executive resources than it does now.
Determining the competitive landscape in the US market for your products or services required multiple trips to the US, where executives would attend trade shows and collect data about competitors, products, services, and pricing. Visiting potential customers was a common way to gather information about customers' requirements and how these requirements were being met. This would consume weeks of time and multiple thousands of dollars in travel, hotels, car rental, and entertainment expenses.
Industry magazines were another source of gathering market intelligence. Articles were often written by industry professionals describing product attributes and applications. One successful method used by overseas companies interested in the US market was to contact the editors of these magazines, describing your product or service and asking for their advice on the best approach to the US market. Sometimes they would share their contacts with you; sometimes, they would not. In any case, an executive first had to acquire the magazine from the US, take the time to find and read the right articles, and then decide what actions to take.
Industry associations, which still exist today, were another great resource for industry information. To gain access to their members (distributors, retailers, jobbers, and customers) often meant spending several thousand dollars to become a member of the association. You then had the task of contacting those companies via phone or whatever technology existed at the time.
Depending on how far back you want to look, communication was often the determining factor in how fast you could get the required information to make informed decisions. Let's not go as far as the global mail system, which was the only option for receiving paper brochures or industry reports.
Although the telephone has been universally in place since the 1950s, the cost was incredibly high, and the connections were often poor. However, this was the best way to verbally communicate one's requests, whether to make an appointment or request information via mail. From a sales perspective, this was the primary tool used to make appointments or introduce yourself to a prospect. This was then followed up by an in-person appointment which was usually welcomed by the prospect due to the product knowledge of the sales rep.
From a global communication perspective, some will remember the Telex machine (circa 1980) which required the user to type his/her message in a QWERTY keyboard resulting in a long-punched tape that was then fed into the Telex machine, and a hard copy was printed on the other end. Certainly, easier, and faster than the mail, but both parties had to have a telex machine which was not always the case. And although you could communicate via telex, sending product brochures, purchase orders, or nicely written proposals via telex was impossible.
The fax machine, often associated with the industry term G1, dramatically improved communications with customers and suppliers. One still had to use a typewriter (or if you were lucky to have a primitive word processor), creating a paper document which was then fed into the fax machine and transmitted to your customer or supplier. Printed documents such as product brochures, price lists, and purchase orders could then be fed into the fax machine and transmitted. This was a real benefit from a sales communication perspective as brochures (with pictures!) and proposals could be sent directly to the customer's fax machine.
It wasn't until the global adoption of e-mail around 1997 that communication started to improve globally. Not everyone had an email address, of course, so for a few years this was a "hit and miss". It was common to ask, "do you have an email address?" which today would be unheard of. Now the sales and marketing process is as easy as including an attachment to an email, sending a video message, or promoting a product on LinkedIn, Facebook, or Amazon.
Finally, the internet erupted in the 1990s, and companies began developing what they called a "Home Page", which, of course, grew into a website. When Google made its debut in 1997, it was possible to search for customers, suppliers, distributors, or salespeople. From a sales perspective, this was a game changer. Until this point, the salesperson was the primary source of information about a product or service. Hence, they were often welcomed by purchasing agents and prospects.
Once "search" became common, information about products or services was much easier, and buyers could educate themselves without needing a sales rep to visit them. Once the sales rep was successful in getting an appointment, the buyer was already knowledgeable about the company's products and competition. The salesperson's job shifted from providing information to providing value compared to the competition.
Fortunately, things have changed for the better.
---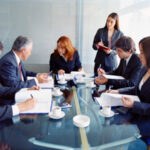 Current Position (the digital economy)
Everyone reading this is very familiar with current business practices of email, websites, search engines, and the various platforms that go along with them. Researching potential customers, suppliers, and distributors or hiring a US sales team is as close as your keyboard no matter what country you are in.
And globalism is in full swing. Various platforms like Amazon, Etsy, or e-Bay have made it very easy for ex-US companies to sell their products in the US market. One simply needs a reasonably good feeling for design and a decent command of the English language to reach a large part of the US market. Of course, these e-commerce platforms also provide the same promotional language in Spanish, German, French and a host of other languages to reach these specific niche markets in the US.
Although having a distributor of your products in the US is often required to provide fast fulfillment to your US customers, FedEx and UPS provide ex-US companies with fast international shipments to anywhere in the US.
If you are familiar with Moore's law, you know that the power of integrated circuits (ICs) is doubling about every two years. This dramatic improvement in the speed and reduced size of ICs has led to technological advances that were not even thought of just 5-10 years ago. Your mobile phone has more technology and power than was on the Apollo mission when it landed on the moon in 1969. These technological changes have dramatically impacted how goods and services are marketed and sold in the US and around the world. Now communication with customers, suppliers, and sales reps is taken for granted. Identifying potential distributors or customers is a matter of selecting from the multitude of "results" from a Google search. And the options to sell your products in the US market are numerous.
This ultra-convenience, however easy, brings with it a set of new problems. Now there are too many options to choose from, and the information overload demands careful analysis to make the correct business decisions. Ex-US companies can select from a wide variety of US companies to approach to help them with their US sales and distribution. Most of these companies, whether it is distributors, sales companies, or retailers, have a specific niche in the market. Each of these market niches can be worth millions of dollars, of course, so partnering with the right one is especially important and often difficult. These niche companies are very particular about the products/services they accept to continue being attractive to their chosen customers.
This "options overload" extends beyond the research and outreach to help a company enter, market, and sell in the US market. Savvy US companies are using these new technologies to compete in the market more effectively. Geo-targeting, GPS tracking, re-marketing, and cookie-tracking via e-commerce are a few of the basic technologies used by companies to gain market share. Now add Artificial Intelligence (AI), quantum computing (QM), virtual and augmented reality (AR / VR), and machine learning, and you can see how difficult it is to compete in today's digital economy.
---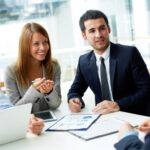 Future Outlook: The "merging technologies" and data economy
Where is all this going? Great question! One thing we know for sure is that things are not slowing down.
We know e-commerce is a vital part of any company's sales and marketing efforts in the US market. Selecting the right platform and managing it correctly are basic to a successful product or service. The amazing data analytics available to marketers makes this an even more important segment of your business.
We know that providing sales and marketing information and access via a mobile device is critical to a current and future marketing strategy. US consumers, like consumers everywhere, are married to mobile phones and expect their chosen vendors, suppliers, and sales reps to offer information, access, and updates via their mobile devices. US customers, whether it's B2B or B2C, expect to be able to review products or services, place orders, and be kept up to date on the status of their order via their mobile devices – their phones, tablets, and now their smart-watch.
Marketing and advertising options are exploding across the digital landscape and will only become more and more prevalent. Advertising on a mobile device or on a "smart speaker" such as Amazon's Alexa or Apple's Siri, brings your message right into a consumer's home and as close as their voice.
When these devices are combined with detailed consumer analytics (names, birthdates, addresses, hobbies, friends, interests, etc.), marketers can now target their message to groups of specific consumers. Now, combine these data analytics and smart devices with artificial intelligence and automation, and the business world becomes more competitive and faster and offers smart marketers multiple options to compete in the world's largest markets.
Certainly, the growing number of wearable devices will be a major part of future sales and marketing. Many products and services, especially in the healthcare industry, are making wearables an integral part of their products and services. From diabetes to fall detection, from heart rate monitoring via a smartwatch to activity tracking (Fitbit, Garmin, and Apple, for example), wearables will be an important part of the company's offerings.
Sensor technology has come a long way and is now embedded in many products and services sold in the US market. As described above, sensors are a major part of the wearable market but are also embedded in industrial machines to detect upcoming failures. Sensors are now incorporated into all new automobiles, motorcycles, and traffic-monitoring devices. Sensors track vibration, temperature, humidity, weather patterns, sound, bacteria, and other variables. Indeed, these will become more and more common in all products sold in the US and worldwide.
Another important area is the growing popularity of 3D printing. What used to take weeks or months can now be accomplished in a matter of hours. Smart companies must understand their products can now be designed, developed, and prototyped "onsite". The impact on industrial design and manufacturing will be amazing, and companies will need to modify their product offe