Transformational Leadership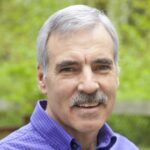 The Appleton Greene Corporate Training Program (CTP) for Transformational Leadership is provided by Dr. Keis Certified Learning Provider (CLP). Program Specifications: Monthly cost USD$2,500.00; Monthly Workshops 6 hours; Monthly Support 4 hours; Program Duration 12 months; Program orders subject to ongoing availability.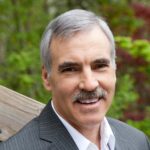 Personal Profile
Dr. Keis, is a globally recognized authority on behavioral assessment strategies and processes and an expert in leadership, purpose, and wellness. He has spent over three decades serving thousands of companies, associations, industry groups, and leaders in over 30 countries. He has been recognized as one of the top three Leadership Development consultants and boasts one of the Top Ten Coaching Processes globally by HR.com Lead 500 Awards.
Dr. Keis is a prolific content creator, having authored over 4 million words of content, including 4 books and a dozen assessments. Dr. Keis has conducted more than 3,000 presentations and 10,000 hours of coaching and consulting, earning him a reputation as a sought-after author, speaker, trainer, podcast host, and media guest.
Beyond his professional work, Dr. Keis is deeply committed to his community. He has served as director, chair, or president of several community groups and has consistently donated his expertise to youth events and initiatives. He is the 2023 recipient of the 4-H Canada Distinguished Alumni Award, further recognizing his commitment to leadership and service.
From his humble beginnings as a dairy farmer, to his achievements as a globally recognized expert in professional development, Dr. Keis is a shining example of how one can overcome personal obstacles, such as dyslexia, and make substantial contributions to global industries and societies. His story, expertise, and commitment to purpose-driven work make him an exemplary role model for aspiring professionals in any field.
To request further information about Dr. Keis through Appleton Greene, please Click Here.
---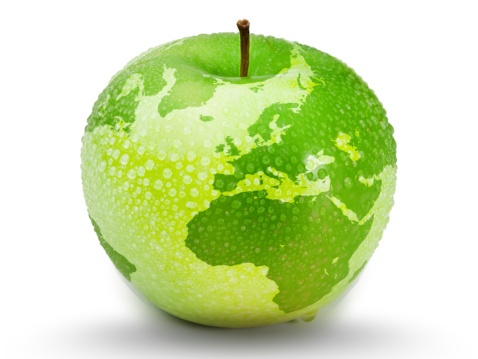 (CLP) Programs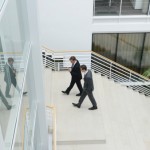 Appleton Greene corporate training programs are all process-driven. They are used as vehicles to implement tangible business processes within clients' organizations, together with training, support and facilitation during the use of these processes. Corporate training programs are therefore implemented over a sustainable period of time, that is to say, between 1 year (incorporating 12 monthly workshops), and 4 years (incorporating 48 monthly workshops). Your program information guide will specify how long each program takes to complete. Each monthly workshop takes 6 hours to implement and can be undertaken either on the client's premises, an Appleton Greene serviced office, or online via the internet. This enables clients to implement each part of their business process, before moving onto the next stage of the program and enables employees to plan their study time around their current work commitments. The result is far greater program benefit, over a more sustainable period of time and a significantly improved return on investment.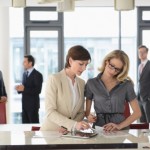 Appleton Greene uses standard and bespoke corporate training programs as vessels to transfer business process improvement knowledge into the heart of our clients' organizations. Each individual program focuses upon the implementation of a specific business process, which enables clients to easily quantify their return on investment. There are hundreds of established Appleton Greene corporate training products now available to clients within customer services, e-business, finance, globalization, human resources, information technology, legal, management, marketing and production. It does not matter whether a client's employees are located within one office, or an unlimited number of international offices, we can still bring them together to learn and implement specific business processes collectively. Our approach to global localization enables us to provide clients with a truly international service with that all important personal touch. Appleton Greene corporate training programs can be provided virtually or locally and they are all unique in that they individually focus upon a specific business function. All (CLP) programs are implemented over a sustainable period of time, usually between 1-4 years, incorporating 12-48 monthly workshops and professional support is consistently provided during this time by qualified learning providers and where appropriate, by Accredited Consultants.
---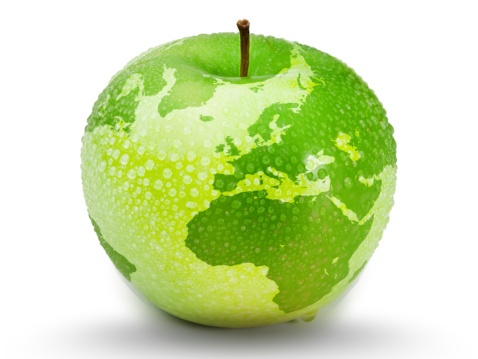 Executive summary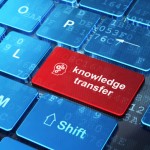 Transformational Leadership
Unlock your leadership potential with our comprehensive 12-month program, derived from 44 years of rigorous research and previously the backbone of a 160-hour university course. Targeted at individuals across the leadership spectrum, from supervisors to CEOs, our program encompasses 12 principles and 60 skills within five crucial categories. As a participant, you will journey from self-awareness to self-mastery, refining your abilities in self-management, interpersonal communication, coaching, accountability, problem solving, team and consulting skills, and organizational development. Harness the power of our five proven online assessments to catalyze your personal and professional growth, and join a community of transformational leaders shaping the future.
Leaders undergo a remarkable transformation, mastering 60 transformational leadership skills across a year-long journey. Our course takes you deep into self-exploration, leveraging personal style indicators and values to enhance your leadership potential. Beyond individual skills, we highlight the art of teamwork, coaching, and organizational development, all geared towards crafting resilient, empathetic, and strategic leaders for our modern world.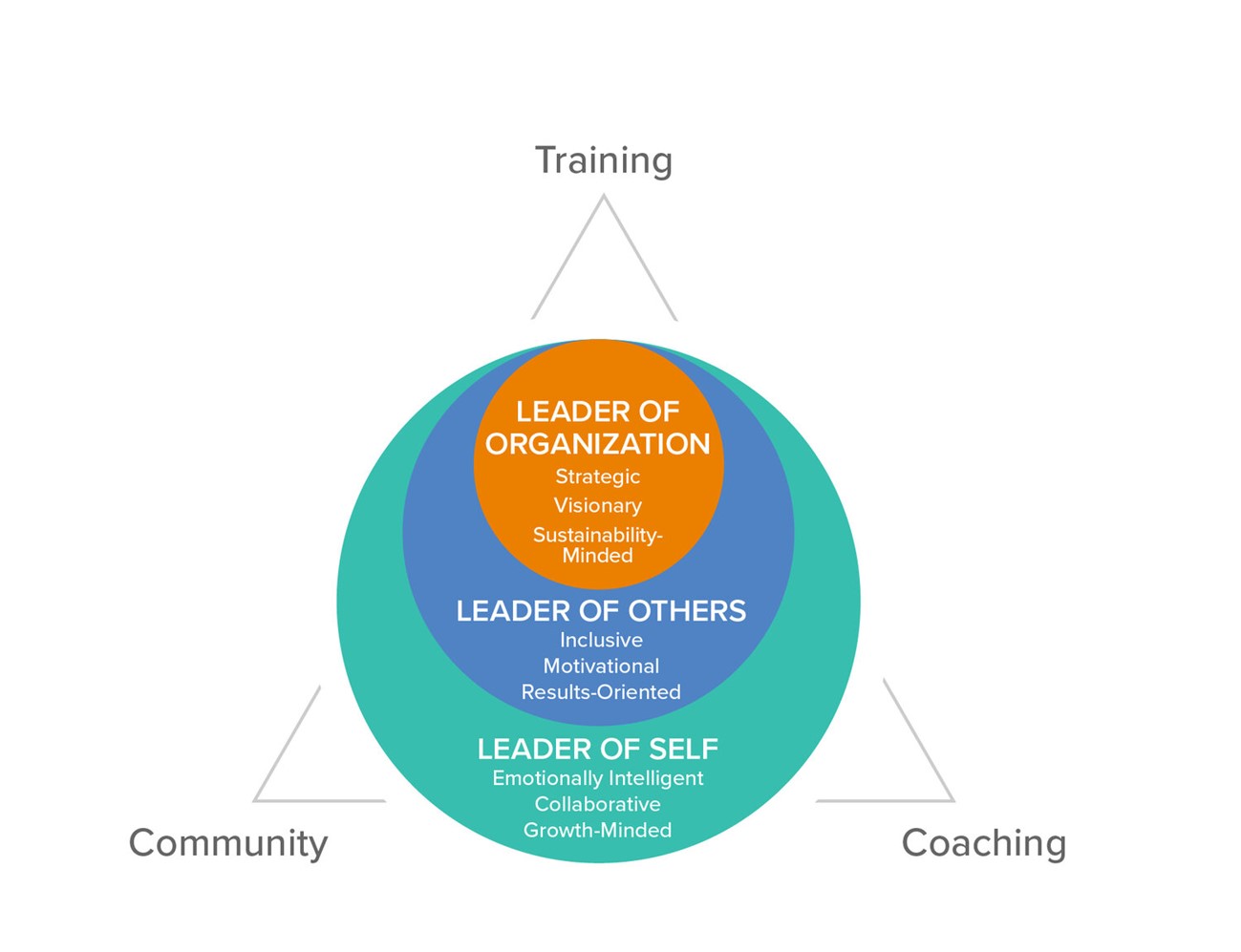 Source: Sr4 Partners
Transformational leadership is an approach to leadership that emphasizes a comprehensive and interconnected view of individuals and their roles within organizations and society as a whole. It goes beyond traditional leadership theories that focus solely on specific aspects of leadership, such as task-oriented or people-oriented approaches, and instead considers a broader perspective that takes into account the well-being of individuals, the organization, and the larger ecosystem in which it operates.
Transformational leadership recognizes that individuals are multifaceted beings with physical, emotional, mental, and spiritual dimensions. It acknowledges the importance of nurturing these different aspects of individuals to promote their personal growth and fulfillment, as well as their effectiveness as leaders. Moreover, transformational leadership recognizes the interconnectedness of individuals within teams, organizations, and the larger community or society, understanding that actions and decisions made in one area can have ripple effects elsewhere.
The concept of transformational leadership draws from various disciplines, including psychology, philosophy, systems thinking, and spirituality. It integrates elements of emotional intelligence, ethical decision-making, mindfulness, self-awareness, and the ability to inspire and empower others. It emphasizes the development of leaders who are not only competent in their technical skills but also possess qualities such as empathy, resilience, adaptability, and a long-term perspective.
The origins of transformational leadership can be traced back to the evolution of leadership theories and practices over time. It builds upon earlier approaches such as transformational leadership, servant leadership, and authentic leadership, which also recognized the importance of a more inclusive and value-based leadership style. However, transformational leadership takes this further by incorporating a broader perspective that encompasses the well-being and interconnectedness of individuals, organizations, and society.
It is worth noting that transformational leadership is not limited to a specific cultural or geographical origin. Instead, it has emerged as a response to the complex and interconnected challenges faced by leaders in various contexts, including businesses, nonprofit organizations, government, and community settings. Its principles and practices can be applied in diverse leadership contexts and are adaptable to different cultures and situations.
Overall, transformational leadership promotes a more integrative and compassionate approach to leadership that seeks to create positive and sustainable outcomes for individuals, organizations, and society as a whole.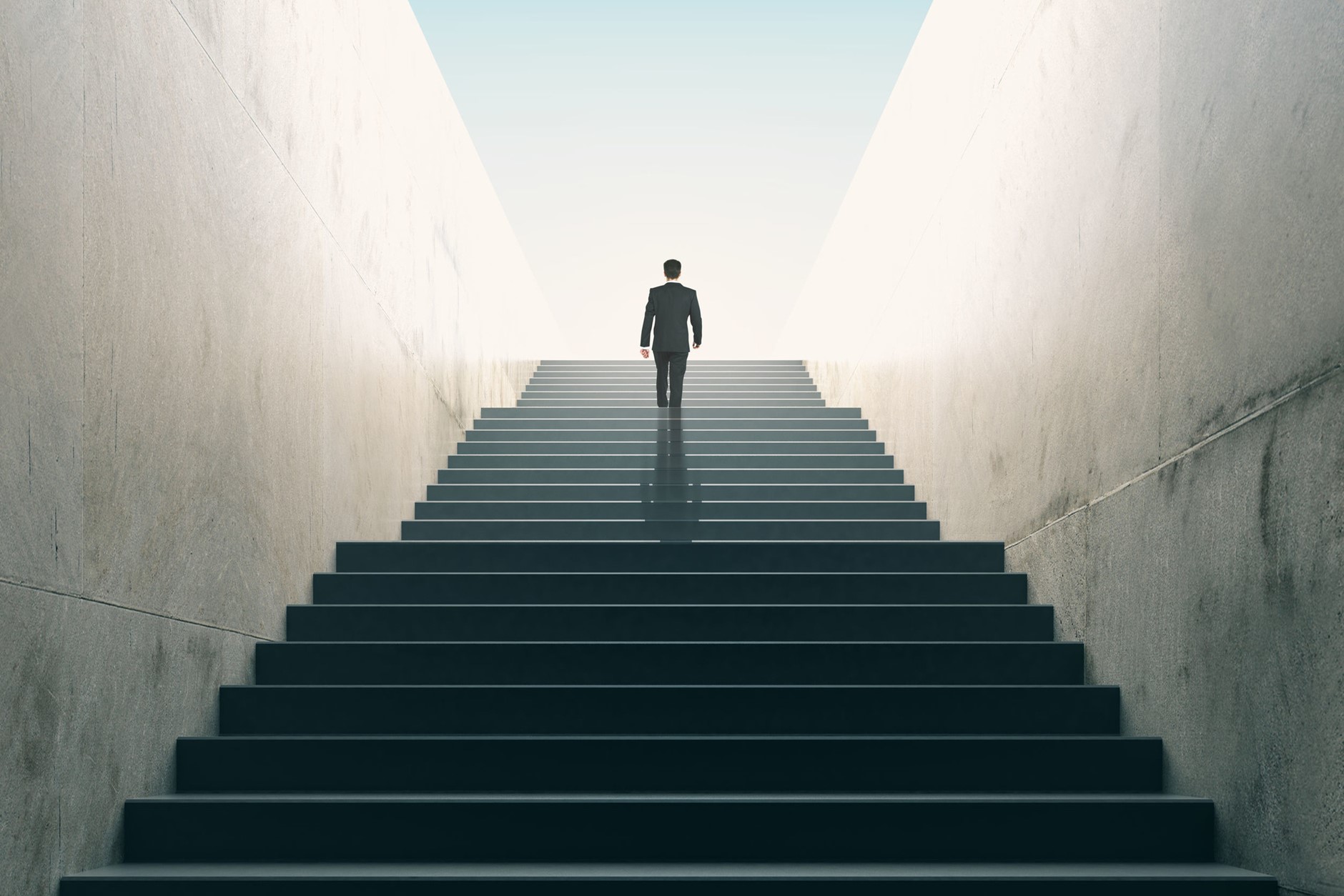 Source: www.linkedin.com
---
Why Transformational leadership is so effective
Transformational leadership is effective for several reasons:
Comprehensive Perspective
Transformational leadership takes into account the various dimensions of individuals and their interconnectedness with the larger system. This broader perspective allows leaders to understand the complex dynamics at play and make decisions that consider the well-being of all stakeholders involved. By considering the holistic picture, leaders can better identify and address root causes of issues rather than just treating symptoms.
Enhanced Well-being: Transformational leadership emphasizes the well-being and growth of individuals. By fostering a supportive and inclusive work environment, leaders can enhance employee satisfaction, engagement, and motivation. When employees feel valued and supported, they are more likely to be productive, creative, and committed to the organization's goals.
Increased Resilience
Transformational leaders promote resilience by focusing on the development of individuals' physical, emotional, and mental well-being. By encouraging self-care practices, stress management techniques, and promoting work-life balance, leaders help employees better cope with challenges and bounce back from setbacks. This resilience contributes to higher levels of performance and adaptability.
Collaboration and Teamwork
Transformational leadership emphasizes the importance of collaboration and teamwork. By fostering a culture of trust, open communication, and shared goals, leaders can create an environment where individuals feel empowered to contribute their unique skills and perspectives. This collaborative approach leads to more effective problem-solving, innovation, and synergy within teams.
Ethical and Values-Based Leadership
Transformational leadership emphasizes ethical decision-making and values-based actions. By aligning the organization's mission and values with the leader's actions, trust and credibility are established. This ethical foundation contributes to positive organizational culture, reputation, and stakeholder relationships.
Long-term Perspective
Transformational leadership encourages leaders to take a long-term view and consider the sustainable impact of their decisions. This perspective involves balancing short-term goals with the long-term consequences on the organization, its stakeholders, and the environment. By considering the broader implications, leaders can make choices that promote long-term success and create a positive legacy.
Adaptability and Change Management
Transformational leaders recognize the need for adaptability in a rapidly changing world. They encourage learning, personal growth, and continuous improvement among themselves and their teams. This adaptability helps organizations navigate uncertainty, embrace innovation, and respond effectively to evolving challenges and opportunities.
In summary, transformational leadership is effective because it incorporates a comprehensive perspective, promotes well-being, resilience, collaboration, ethical decision-making, and long-term thinking. By considering the interconnectedness of individuals and systems, transformational leaders create environments that support individuals' growth and the organization's success.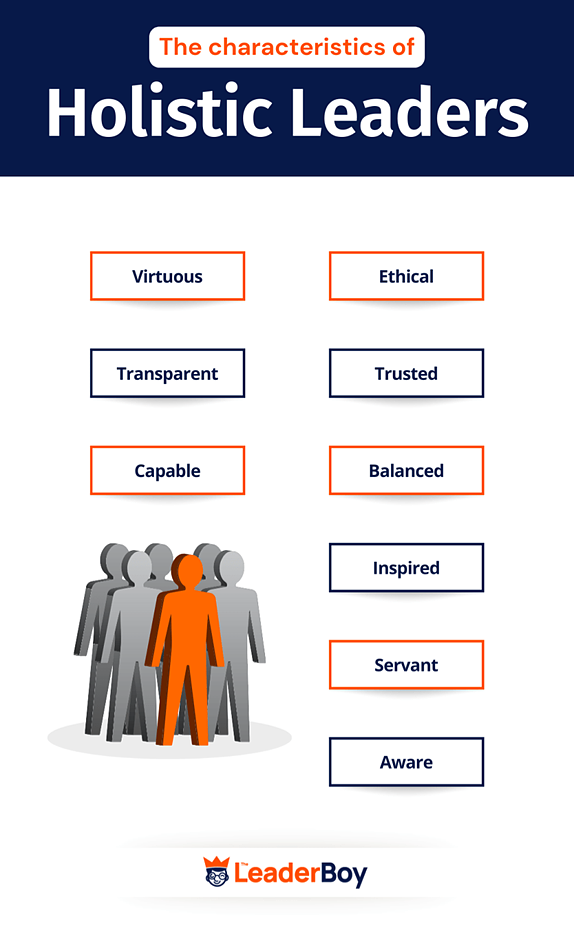 Transformational leaders
There are several notable leaders who promote transformational leadership in their approach and have made significant contributions to this field. Here are a few examples:
• Satya Nadella: Satya Nadella is the CEO of Microsoft and is known for his advocacy of a more transformational leadership style. Under his leadership, Microsoft has embraced a growth mindset, focusing on empathy, collaboration, and inclusivity. Nadella encourages a culture of continuous learning, personal growth, and well-being, which has helped transform Microsoft into a more innovative and customer-centric organization.
• Arianna Huffington: Arianna Huffington is the co-founder of The Huffington Post and the founder of Thrive Global, a company focused on promoting well-being and reducing stress and burnout. She is a vocal advocate of the importance of sleep, mindfulness, and self-care in leadership. Huffington emphasizes the need for leaders to prioritize their own well-being as well as the well-being of their teams to foster a more sustainable and successful work environment.
• Richard Branson: Richard Branson, the founder of the Virgin Group, is known for his transformational and people-centered leadership style. He emphasizes the importance of employee empowerment, work-life balance, and nurturing a positive company culture. Branson believes that putting employees first creates a positive ripple effect, leading to happier customers, higher productivity, and business success.
• Mary Barra: Mary Barra is the CEO of General Motors and has been recognized for her transformational leadership style. She promotes a collaborative and inclusive work environment, valuing diversity and teamwork. Barra encourages open communication, innovation, and ethical decision-making, while also prioritizing employee development and well-being.
• Dalai Lama: Although not a traditional corporate leader, the Dalai Lama, the spiritual leader of Tibetan Buddhism, is often mentioned in discussions of transformational leadership due to his emphasis on compassion, mindfulness, and interconnectedness. His teachings highlight the importance of leading with values, promoting peace, and considering the broader impact of our actions on others and the world.
These are just a few examples of leaders who embrace and promote transformational leadership principles in their respective fields. They demonstrate that transformational leadership can be applied across industries and sectors, contributing to positive organizational cultures, employee well-being, and sustainable success.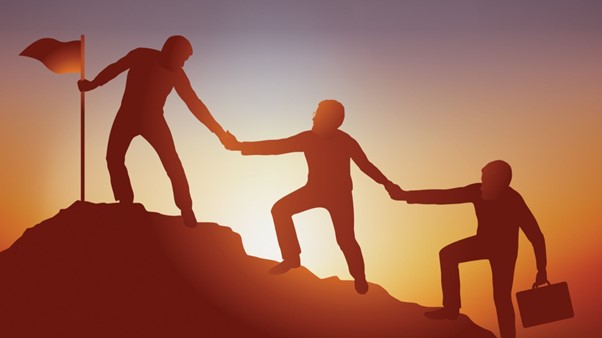 Source: Entrepreneur
The Transformational Leadership Program is designed to empower individuals with a comprehensive and interconnected approach to leadership, enabling them to thrive in today's complex and evolving world. By participating in this program, you will experience transformative personal and professional growth, gaining valuable skills and insights that will positively impact their lives and their leadership effectiveness.
By participating in our Transformational leadership program, individuals will unlock their full leadership potential, lead with authenticity, and make a positive impact in their organizations and communities. You will experience personal growth, enhanced well-being, and the ability to navigate complex challenges, ultimately becoming effective and influential leaders who create positive and sustainable outcomes.
---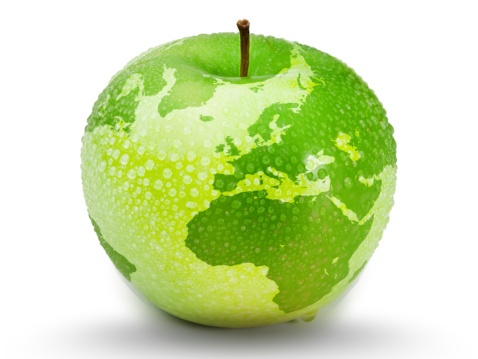 Curriculum
Transformational Leadership – Part 1 – Year 1
Part 1 Month 1 Introduction and Leadership Principles
Part 1 Month 2 Self-Management and Leadership Style
Part 1 Month 3 Discovering Personal Values
Part 1 Month 4 Stress Management and Health Practices
Part 1 Month 5 Interpersonal Communication Skills (Part One)
Part 1 Month 6 Interpersonal Communications Skills (Part Two)
Part 1 Month 7 Coaching, Accountability and Problem Management Skills (Part One)
Part 1 Month 8 Coaching, Accountability and Problem Management Skills (Part Two)
Part 1 Month 9 Team and Consulting Skills (Part One)
Part 1 Month 10 Team and Consulting Skills (Part Two)
Part 1 Month 11 Versatility and Organizational