Transformational Change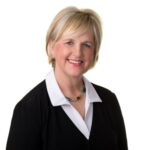 The Appleton Greene Corporate Training Program (CTP) for Transformational Change is provided by Ms. Ruta Certified Learning Provider (CLP). Program Specifications: Monthly cost USD$2,500.00; Monthly Workshops 6 hours; Monthly Support 4 hours; Program Duration 12 months; Program orders subject to ongoing availability.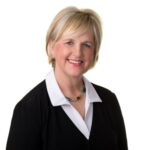 Personal Profile
To be advised.
To request further information about Ms. Ruta through Appleton Greene, please Click Here.
---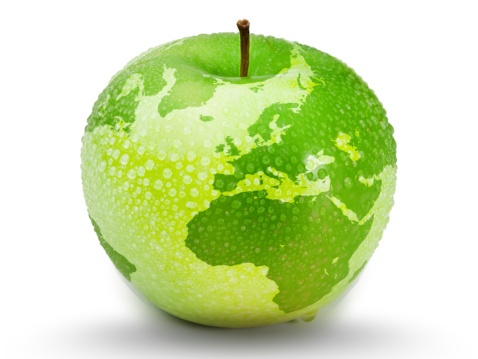 (CLP) Programs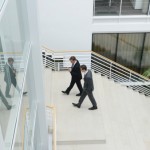 Appleton Greene corporate training programs are all process-driven. They are used as vehicles to implement tangible business processes within clients' organizations, together with training, support and facilitation during the use of these processes. Corporate training programs are therefore implemented over a sustainable period of time, that is to say, between 1 year (incorporating 12 monthly workshops), and 4 years (incorporating 48 monthly workshops). Your program information guide will specify how long each program takes to complete. Each monthly workshop takes 6 hours to implement and can be undertaken either on the client's premises, an Appleton Greene serviced office, or online via the internet. This enables clients to implement each part of their business process, before moving onto the next stage of the program and enables employees to plan their study time around their current work commitments. The result is far greater program benefit, over a more sustainable period of time and a significantly improved return on investment.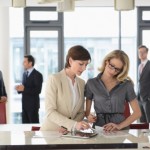 Appleton Greene uses standard and bespoke corporate training programs as vessels to transfer business process improvement knowledge into the heart of our clients' organizations. Each individual program focuses upon the implementation of a specific business process, which enables clients to easily quantify their return on investment. There are hundreds of established Appleton Greene corporate training products now available to clients within customer services, e-business, finance, globalization, human resources, information technology, legal, management, marketing and production. It does not matter whether a client's employees are located within one office, or an unlimited number of international offices, we can still bring them together to learn and implement specific business processes collectively. Our approach to global localization enables us to provide clients with a truly international service with that all important personal touch. Appleton Greene corporate training programs can be provided virtually or locally and they are all unique in that they individually focus upon a specific business function. All (CLP) programs are implemented over a sustainable period of time, usually between 1-4 years, incorporating 12-48 monthly workshops and professional support is consistently provided during this time by qualified learning providers and where appropriate, by Accredited Consultants.
---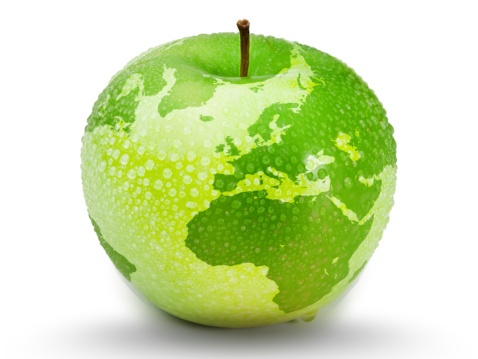 Executive summary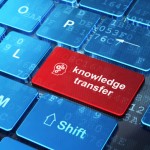 Transformational Change
What Is & Why Is Transformational Change Management Important
To continue to exist and grow, almost every organization must go through a transition or change at some point. These adjustments, whether they involve hiring additional staff, expanding a department, or joining forces with another business, can have a big effect on how your company develops.
Unfortunately, transformational change can be daunting for all team members who are affected by it and isn't always simple to adapt to.
It's crucial to understand how the process works and what to anticipate if you're a manager responsible for directing transformational change or assisting your staff members through it. Change may be a big opportunity for growth and job success, even though it can be difficult. This is true as long as you know how to handle it.
Here's an explanation of transformational change management and some advice on how to use it.
Transformational Change Management: What Is It?
The term "transformational change" describes the measures taken by a firm or business to change a significant aspect of its organization, such as its culture, the operating environment or infrastructure it depends on, or its internal procedures. The process of guiding transformational change to a successful conclusion is known as transformational change management, and it typically consists of three main stages: preparation, implementation, and follow-through.
---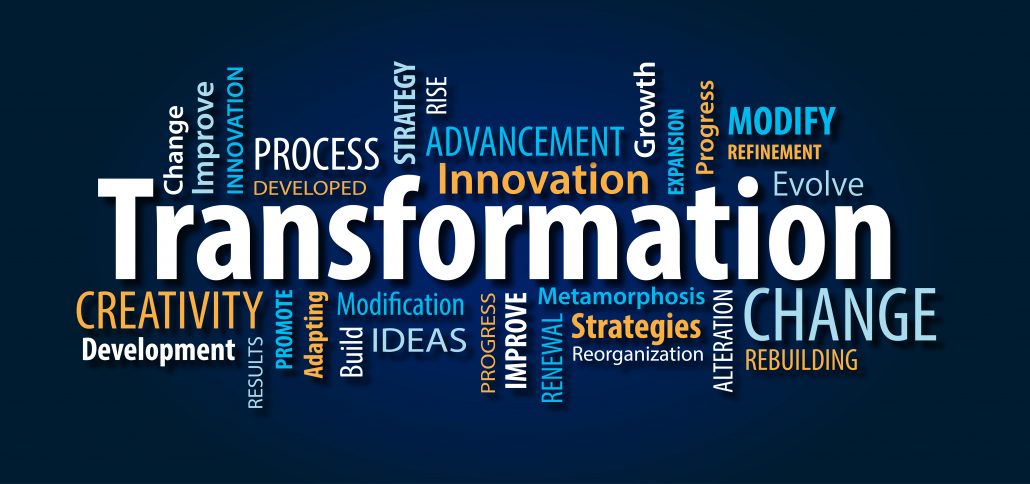 ---
Why Transformational Change Is Vital
The business world of today is accelerating revolutionary change at a never-before-seen pace. Particularly because of how quickly technology is developing, organizations must frequently manage changes to their processes and procedures.
Management of transformational change entails supervising and assisting change at every level where it is required. It might apply to a team, project, work process, or system, for instance. Businesses use transformational change management when the desired change necessitates systemic rather than project-level alterations.
A planned but personalized strategy is required for transformational change. You may enhance, alter, or reinvent your firm at exactly the right time with the unite horizons of growth framework.
As a result, it makes sense to frown upon revolutionary change. Change can be unsettling, intimidating, and it might push you beyond of your comfort zone. And the reason for this is that you are aware of the comfortable zone in which you wish to always stay and carry on with your long-standing routine.
However, transformational change is advantageous. We shall examine the benefits of transformative change in this piece. We'll also go over the kinds of changes you might expect to see and why they can be advantageous for your business.
Some transformational change and development may occur more frequently than others within the context of what you regard to be transformational change and development. However, both are equally crucial to expanding your clientele in these cutthroat economic times.
Therefore, why is transformational change so crucial? Transformational change primarily has a favorable effect on the way the business is run as a whole. Innovation is promoted, skills are developed, worker morale is raised, and improved business opportunities result from transformational change management.
---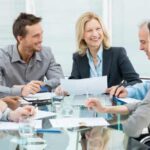 Transformational Change Adaptation
We may feel uneasy during transformational change since we are trying new approaches to our usual practices. Because it's so simple to maintain our routines, standards, and values, adapting to transformative change is frequently challenging. However, many facets of business and our working lives depend on change.
Companies that resist transformative change risk stagnation and lack of growth. The world we live in today is continuously changing technologically and in many more difficult but creative ways. The organization as a whole and its people will advance if they can meet these new problems head-on.
---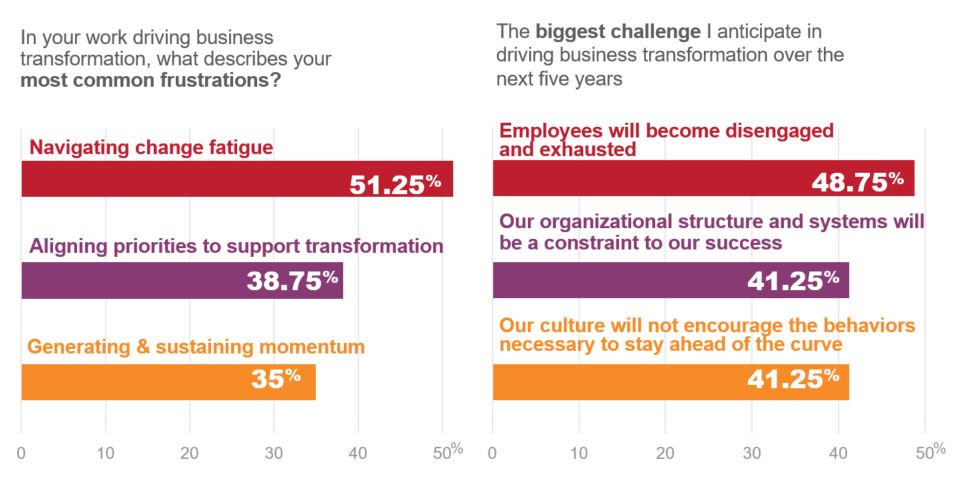 ---
What Takes Place When Businesses Stay The Same?
Although transformative change may be challenging, it can have a hugely positive impact on the business as well as the workers who work there.
Stagnant working environments reflect organizations that are rigid or stuck in their ways of doing business.
This setting is incapable of adjusting to novel possibilities, including innovative ideas (ideas that may lead to an overall improved operation or a new product or service).
While disregarding the need for change can be extremely risky, creativity, innovation, and the capacity to shift your business area can lead to the prospect of fantastic new business chances.
Organizational Change Types
The word "organizational change" is broad. Sweeping change is when a company's direction has significantly changed. Other changes are more subtle and concentrate on a certain element of a company.
The idea of change as a spectrum can be useful. Adaptive change, which refers to those minor iterations, is on one end of the spectrum. On the other hand, transformational change aims to bring about significant change.
Adaptive modifications are subtle, gradual adjustments that organizations make to respond to needs that change over time. In order to carry out corporate strategies, managers typically fine-tune and make little tweaks and adjustments. Leadership may add, remove, or modify processes at any time.
An organization upgrading its computer operating systems from windows 8 to windows 10 is an illustration of an adaptive transition.
Compared to adaptive changes, transformational changes are more extensive and wide-ranging. They frequently involve simultaneous changes to the organization's mission and strategy, team or company structure, employee and organizational effectiveness, or business procedures. These modifications frequently need a significant amount of time and effort to implement due to their size. Transformational changes are frequently sought in response to outside influences, such as the appearance of a disruptive new rival or problems affecting a company's supply chain, though this isn't always the case.
The adoption of customer relationship management software (crm), which all departments are expected to understand and use, is an illustration of a revolutionary development.
Many adjustments will fall somewhere on the spectrum between adaptive and transformative. Managers must comprehend that the change process must be customized to the particular demands and problems of each circumstance.
---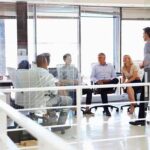 Why Do Transformational Changes And Developments Occur?
Development and transition occur for several reasons. Here are a few justifications for managing organizational transformation.
Monetary Crisis
The 2008 financial crisis has left a lasting impression on a variety of industries, including the airline and tourism industry. As a result of the financial crisis, many organizations had to make difficult financial decisions in order to stay in operation, opening up opportunities for transformative change and development. Therefore, one of the primary causes of transformational change management, as well as transformational change and growth, is the financial crisis.
Gaps In Performance
This generally happens when other organizational needs are not adequately supplied or when organizational goals and objectives are not achieved. To close these gaps, transformational change is necessary, which takes place by altering company culture.
---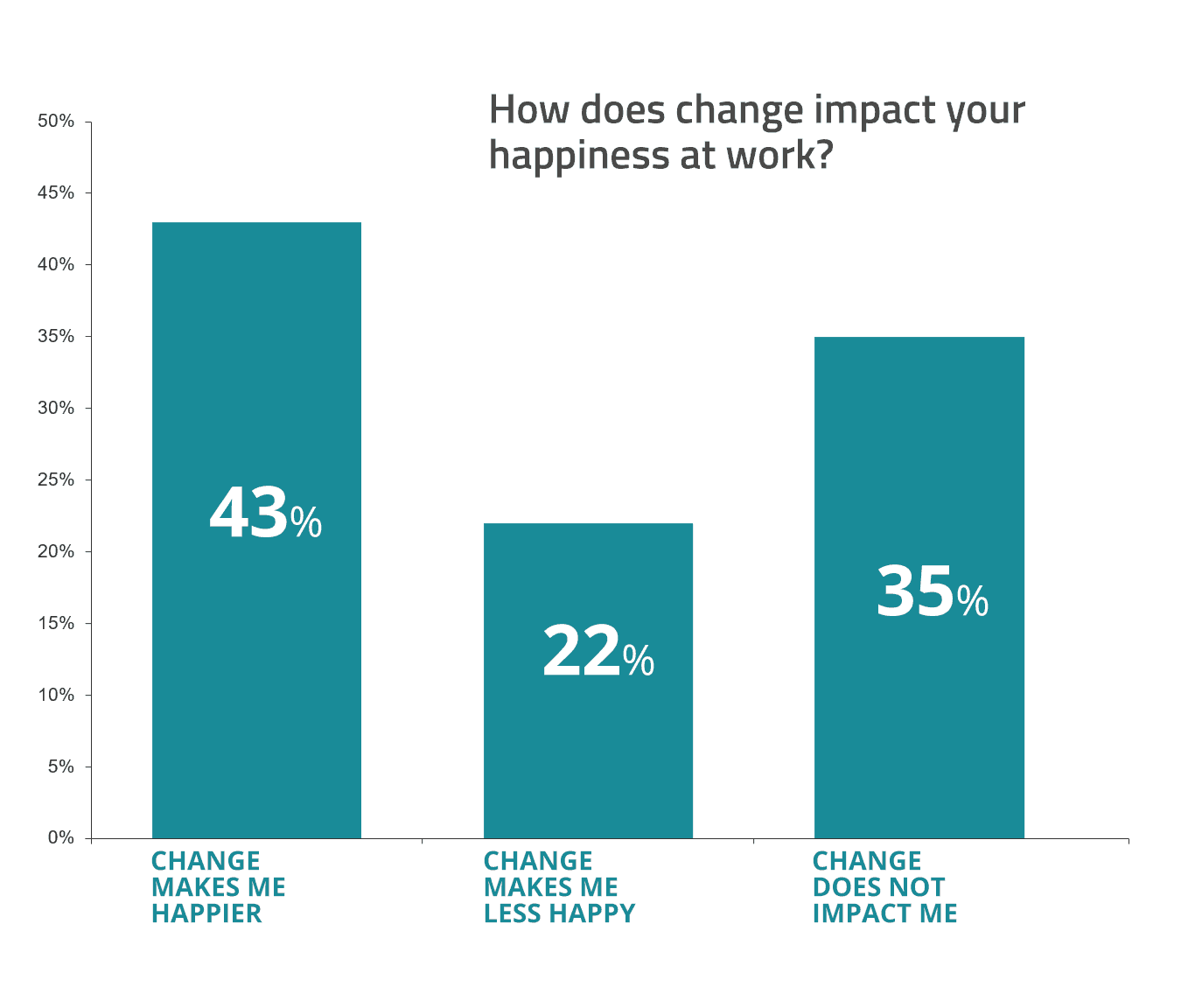 ---
Updated Technology
A certain industry can undergo a revolutionary transition as a result of the introduction of new technologies. Usually, this results in more effective and cost-effective methods of carrying out activities.
Opportunities Are Identified
The firm must seize opportunities in the market if it wants to become more competitive.
Response To Stimulus From Both Inside And Outside
External pressures for changing organizational culture come from a variety of sources, including customers, shifting government regulations, competition, shareholders, and financial markets in the organization's external environment. Management and management, particularly those in more organized settings, frequently exert this pressure.
Acquisitions And Fusions
When two firms merge and people with dual roles are rendered redundant, mergers and acquisitions have a transformative effect on many aspects of society. It's possible that your company wants to reduce spending or allocate some money or resources to a brand-new project. At this point, this might take the shape of mergers and acquisitions. On the other side, it might be necessary to cut back on workers or change the way they are employed.
The Pursuit Of Change Alone
An organization will frequently name a new ceo or head of a department. Then, they will propose transformative change and development to show the board of directors that they are taking action.
Planned Development And Change Within The Organization
When resources are devoted to innovation and new prospects rather than to existing goods, markets, or subsidiaries, transformative change results.
Building Change
Do you recall going to work in 2019? You got up early, went to work at 8 or 9, and returned at 5 or 6, and occasionally, you stayed late. That story feels obsolete now; covid 19 altered everything. Nowadays, the majority of individuals work from home, rarely setting foot inside an office. Employee rotation as part of an innovation strategy is being proposed by many businesses. The flexibility that employees want is provided by this business strategy. Organizational culture, employee involvement, and how work is done are all undergoing significant change.
Changes In The Population
Five different generations are represented in the workforce for the first time in history. The dynamics at work have changed as a result of different viewpoints. Driving innovation, building cohesive and effective teams, and adjusting to the workplace of the future will all need an understanding of this multigenerational workplace and its ramifications.
Changes To Products And Services
You might need to take rapid action if anything as basic as a product or service your business provides enters end-of-life or if market demand for a specific product declines. At this point, you might need to redirect your efforts toward a different good or service. This might call for fresh creative thinking or just a shift in your labor force to the new product emphasis.
---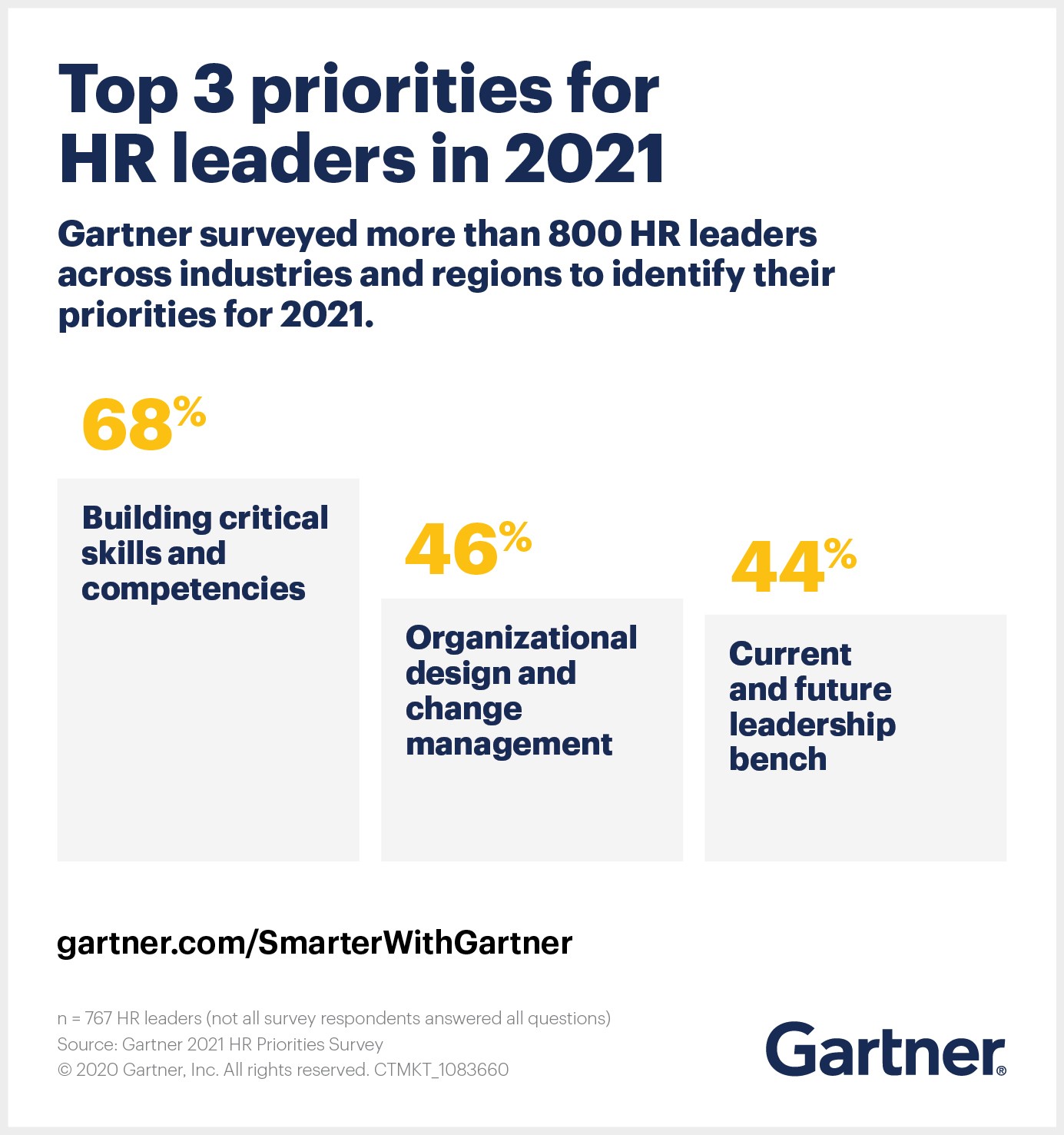 ---
Areas Where Organizational Transformation Can Occur
The following are some places where transformational change and development can take place:
• organizations should constantly ask themselves, "where is our business heading and where are we currently?" the answers to these questions can lead to transformational change management in an organization's mission (the reason for doing business), its future vision, and its digital business strategy.
• technology: to improve efficiency and cut costs, businesses might update their technology, such as how they generate the products they sell.
• changes in human behavior: managers and staff may receive on-the-job training to equip them with new knowledge and abilities, or they may be replaced or downsized. The financial crisis of 2008 is a typical example, in which many businesses reduced their workforces, resulting in widespread unemployment that is still present today.
• task-job design: new procedures and methods can alter how work is carried out within an organization.
• organizational culture: modifying an organization's culture entails altering its values, beliefs, and management and leadership philosophies. This has a significant effect on the performance of the organization as a whole.
These are the primary factors that businesses can modify. It is crucial to remember that changes in one of these areas typically have an impact on the others. For example, altering organizational culture or technology may call for adjustments in human-behavioral areas, where new expertise and skills in using technology would be needed.
---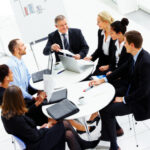 The Importance Of Transformational Change
Companies that are better able to adjust to change that occurs organically are more likely to reap the rewards of implementing a "positive change strategy" and achieve outstanding achievements.
---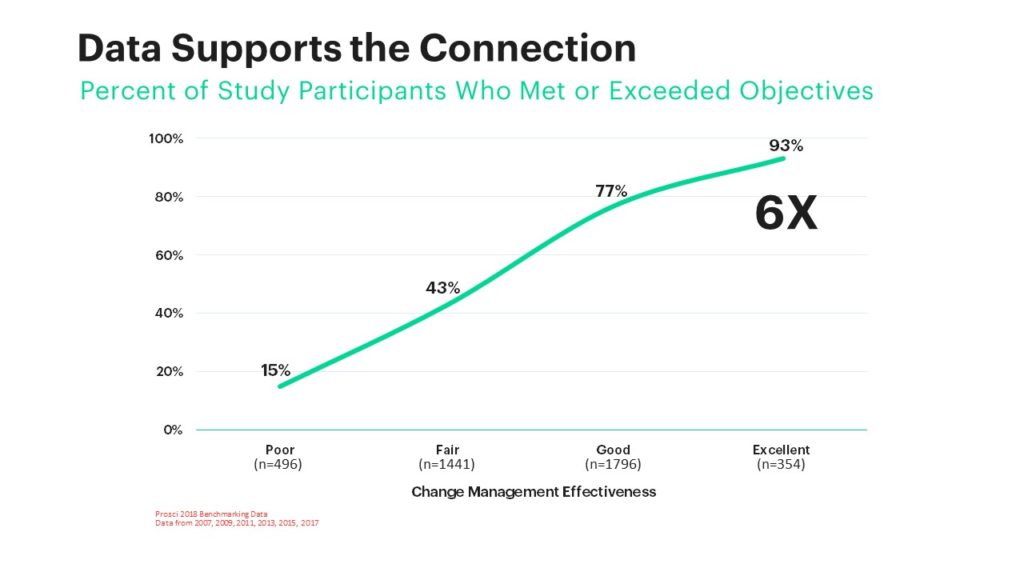 ---
Here are a few advantages of transformative change:
Stimulates Inventiveness
Companies risk slipping behind the times and losing ground to rivals if they don't undergo transformational change. To stay up with the rapidly evolving and expanding technology landscape, they must evolve and adapt. Ideally, business should be able to change and adapt quickly. Rigid work conditions can stifle creativity, which fosters the development of new ideas. Organizations must understand that a practice, policy, good, or service must be useful now and valuable in the future.
Increases Skill Development
The ability of an organization to foster new talents and specialties will benefit the entire company, as well as its employees, who will become far more talented and well-rounded team members. Employees that consistently execute the same tasks will never have the opportunity to demonstrate their abilities or learn something new to contribute to the business. People will never learn new talents if they consistently do the same thing. Growth and development of skills go hand in hand with transformative change and shifting organizational cultures. Employees will be compelled to pick up new skills in order to stay relevant in the modern workplace.
Development Of People
Although convincing workers to accept change can occasionally be challenging, those who can do it with a positive outlook will benefit greatly from using new tactics in their personal development. The most valued personnel are frequently those who can recognize the advantages of change; not only will they grow personally, but they will also set up circumstances in which the firm will naturally expand along with them.
New Possibilities
Businesses will continually identify and cultivate new company ideas and possibilities if they have the flexibility to accept change. Any organization that wishes to go into new markets as a result of the new working methods would benefit from having excellent change management tactics. This could be done through joining together with other businesses to grow or just by making new contacts, which boost sales.
Conclusion
Companies must undergo transformational change in order to succeed and expand. The successful adoption and utilization of change inside the organization is driven by change management. Employees are able to comprehend the shift, commit to it, and operate efficiently as a result.
Company transitions can be difficult and expensive in terms of both time and resources if appropriate transformational change management is not used. Additionally, they may hinder the development of competent skills and impair staff morale. In the end, a poor change management strategy may cause the organization to fail.
---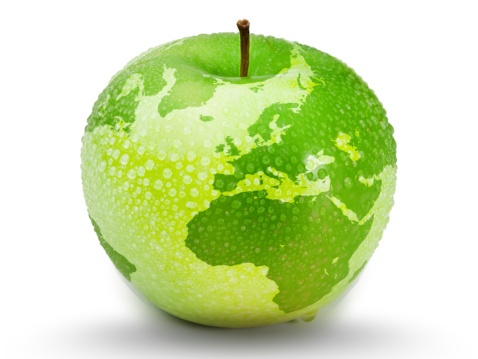 Curriculum
Transformational Change – Part 1- Year 1
Part 1 Month 1 About Transformation
Part 1 Month 2 Embracing Potentiality
Part 1 Month 3 Transcending resistance
Part 1 Month 4 Words matter
Part 1 Month 5 Prerequisites to Transformation (Bechkard apdapted)
Part 1 Month 6 Intentional Blueprinting
Part 1 Month 7 Bridging ( Detailed Design)
Part 1 Month 8 Bridging (Labs)
Part 1 Month 9 Building ( Implementing)
Part 1 Month 10 Strategic Communications
Part 1 Month 11 Post Implementation review
Part 1 Month 12 Effectiveness evaluations
---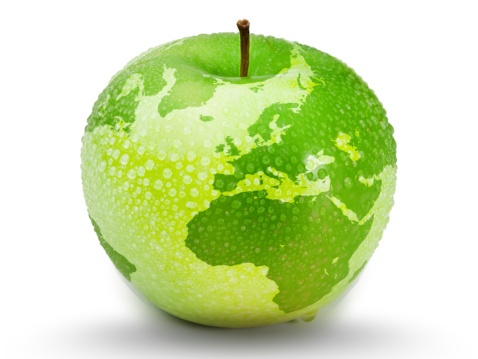 Program Objectives
The following list represents the Key Program Objectives (KPO) for the Appleton Greene Transformational Change corporate training program.
Transformational Change – Part 1- Year 1
Part 1 Month 1 About Transformation – Basic concepts and foundational pillars; what transformation is, what it isn't, key phases and importance more than ever now to be proactive and support being an organization of increase – overview of the process for mastering transformational change from conceptual design (blueprinting) to bridging ( detailed design and overcoming gaps, resistance to implementation (building), raising awareness on the emotional journey (the change curve in predicting reactions in transformation from shock, to anger, acceptance and commitment) and how to help individuals through transition; understanding types of transformation (Harvard business review- and considerations for each), and a look at case examples of success and failure with a discussion and diagnostic on the lessons learned for participants.
Part 1 Month 2 Embracing Potentiality – The focus this month will be on providing participants with a framework to embrace the art of possibility in support of a culture of growth, innovation, co-creation and response-ability. Participants will strengthen their skills in invoking their imagination to think outside the box by focussing on the what and not the how and detaching from the old way of doing things. Participants will become familiar with the cycle of creation from a mindset perspective– that is understanding how thoughts repeated over time become beliefs, how beliefs in turn trigger emotions, and how those emotions in turn drive action or inaction and ultimately the results we are achieving. Therefore, to change results, one needs to change actions which means changing beliefs and the emotions around those beliefs, and fundamentally one's thoughts. How we do that successfully is by refiring and rewiring the brain (neuroplasticity) by focusing on what really matters from the heart, having a definitiveness of purpose, passionately believing in the possibility, embodying the vision in the present and deliberately taking action on that vision each day. It also means showing up in that expanded state individually and organizationally, internally and with stakeholders. Participants will be introduced to the six steps of R.E.F.I.R.E. to REWIRE by Dr. Sarah McKay that can enable individuals to tap into one's capacity for brain plasticity and mastery, to change old patterns of beliefs and habits to embody new possibilities particularly when change is deemed important and rewarding. Overall, Month 2 is about understanding why imagination, positive mental attitude and feeling of expansiveness are significant levers to achieving success in transformational change. The case work will draw on the current strategic framework of the organization and ask participants how they are showing up — as leader, manager or employee? Do they have a vision for their role or department's role within the broader corporate context? Can participants provide examples of definitiveness of purpose for the organization from the perspective of pure potentiality? In so doing, participants will explore the concept of basements and ceilings to extend boundaries. They will also reflect on their current beliefs and emotions around transformation and change in the organization. The workshop will conclude with some initial thoughts on what to include in making the case for new transformational strategies at a conceptual level.
Part 1 Month 3 Transcending resistance – When it comes to transformational change, dealing with resistance is not a matter of "if" but rather of "when". It is one of the most challenging change management issues. This workshop will take a deeper dive into the psychology of change, the change curve, and gaining an awareness on the inevitability of leaders, managers, employees having to face resistance and fear in transformational initiatives. Participants will become familiar with the power of the subconscious mind, on people's basic needs to feel secure and safe, and when they feel threatened consciously or subconsciously, how resistance shows up. Participants will be introduced to organizational change models for navigating through various levels of emotional and rational resistance in organizational behaviour, often involving distraction, dissuasion and alarm techniques, with strategies on how to help transcend the fear or resistance at each stage and mitigate risks of potential adverse reaction, inaction or sabotage. A key goal will be to use the training as an example of how to provide a safe space to lift the veil on limiting emotions, addressing fear respectfully and authentically, being transparent about the overall change, realigning focus to the vision and rewards of the change initiative, leading with emotional intelligence and making available professional support (coaching, human resource specialists) where appropriate. The workshop will provide tips on how to stand firmly yet respectively in the face of leading change, being open and honest, and communicating often, early on, well and with integrity. Attention will also be placed on the attributes of a caring organization, the importance of values and ethics, training and development of new competencies and skills, and ensuring fair and equitable treatment for all. Some of the case work/group discussion will be on understanding shifting paradigms experientially — by looking at change through two lenses – the paradigm of fear and the paradigm of abundance, and how the paradigms can interchange often during the change journey triggering different behaviours. The workshop will explore the emotions associated with each to provide insights into how the transformation is perceived. Key to managing transformational change is to be aware of what is unfolding in the present, recognizing the paradigm of fear when it surfaces and how to bring back focus to the vision, the art of possibility and achievement of vision in a spirit of positivity and abundance.
Part 1 Month 4 Words matter – A powerful skill. Communicate, Communicate, Communicate. With any transformation, communication is key both early on and throughout the transformation journey to garner support from staff and stakeholders, maintain their trust, mitigate misinformation and foster growing engagement. The workshop will address key principles of effective communications including: being honest, say what you mean, write and speak in a way that staff, stakeholders understand, address issues only with those who can solve them; be timely and proactive; be the voice addressing people's thoughts and provide an orderly and efficient way of navigating the transformation journey. The aim is always to minimize surprises. To have a high level conceptual plan on strategic and tactical communications. To Update and refresh them periodically. The workshop will also focus on gaining a deeper understanding on how Harnessing a cultural shift to be open to transformational change is built on trust and how the choice of words matters significantly. Part of the workshop will focus on the published reference text "Why They Buy" by Cheri Tree adapting those principles to managing and leading transformational change. A key focus will be to take the four buying personalities and understanding their values and triggers and using that body of knowledge in communicating and engaging with staff and stakeholders about transformation with a view to gaining their support. More specifically, the workshop will look at the four buying groups (blueprint, action, nurturing and knowledge) to understand their needs, and the drivers for their willingness to buy as a proxy to engage time and effort in the transformation – and how to mitigate unintended triggers from happening by understanding their values, and addressing those values with the appropriate choice words in communications. The key point here is that engagement and enrolment is facilitated through language not by shoring up evidence – so it is important to use the language that speaks to each group in all communications. This approach offers a new strategy, novel way toward mimimizing distortion in communications, raising vibration/support in transformational change, and enhancing meaningful empowered dialogue with all stakeholders.
Part 1 Month 5 Prerequisites to Transformation (Bechkard apdapted) – are the conditions precedent to support successful transformation. The workshop will focus on areas of particular importance: 1. Ensuring Visible Top mgt support across the entire organization for harnessing transformational change and supporting strategies, and best practices 2. Addressing clearly and transparently corporate tolerance for risk and experimentation; making clear the acceptable thresholds and rewarding risk taking within agreed to parameters to promote proactivity in transformational initiatives (A look at policies, quality control, integration with performance management framework to facilitate proactivity in transformation with lean focused tools and templates for approval at key milestones). 3. Making the case and producing a futuristic mission vision statement that lays the foundation for transformational initiative 4. Building a shared awareness for the need for change. 5. Having an appropriate organizational set up with delegated authorities to lead transformational change; 6. choosing the right people key mgrs. and opinion formers to play crucial role in gaining commitment of employees to the change and generating acceptance to the overall PROCESS of change; 7. Effectively managing resistance with a view to transcend it 8. Espousing the principles of a learning organization, avoiding negativity and blames of any kind, 9. being deliberate and persistent, with a "can do" posititive mental attitude in advancing to the vision 10. having the necessary budget and resources and authorities to facilitate the process of transformation and change 10. maintaining open channels of communications. 11. Going the extra mile. 12. Documenting, documenting, documenting to standardize processes in a repeatable manner. The workshop will also focus on examples of templates, forms and checklists and documentation indeces to support rigour and accountability in transformational initiatives from conceptual design through to implementation , and to serve as guideposts for learning organization
Part 1 Month 6 Intentional Blueprinting – Ultimately it is about making the case for change. Being clear about the intention behind the change. Presenting a structured process based on best practices for blueprinting all facets of desired change and the necessary elements that would be covered in in preparing a sound business case for consideration by decision makers. Since not all transformational change is made equal, it would include a checklist for items to be considered as appropriate based on the transformational initiative. Among others, it would include a diagnostic on the current state for gaps (challenging the what, how and how well; SWOT assessment), identifying the missed opportunities, the needs not being met (and leveraging the work from the workshop in embracing potentiality), to articulating a clear purpose or futuristic vision of change and why; the value proposition; key risks and key mitigation efforts to manage; being clear on what to avoid and on the high level criteria for success that this change would be designed to achieve. It would also identify the level of urgency and level of corporate agility. It will include results of environmental scans, industry trends, global statistics, funding requirements, budget and investments. It would be responsive to political, social and economic pressures (e.g post pandemic lifestyle changes, acute workforce and skills shortages), it will balance costs, cuts with capabilities and investments, returns, and will consider the need for setup of parallel orgn to minimize disruption and the high level milestones for managing the change initiative, the human resource considerations, and the governance and accountability reporting regimes over the project.
Part 1 Month 7 Bridging ( Detailed Design) – Focusing on the next level of detail is co-creating the end user state — in bringing about change for smooth transition into regular operations. Looking into the tenets of design transformation and innovation. Identifying the best practices to design operational and transitional plans for the transformation initiative together with approaches to develop new competencies for staff, effectively manage and report on risks at each phase of the detailed design, documenting the detailed design to permit walkthroughs, testing. It is the phase in which complex issues are tackled, bringing in expertise as required from various disciplines. Testing parameters for transformational changes are designed for beta testing and user acceptance, including the scope, timing and extent of parallel runs before implementation. This phase also includes regularly reporting on costs and results against budgets, expected milestones and outcomes. It would include design processes for ongoing governance during and after transformation. It also would proactively deal with managing resistance effectively as part of implementation.
Part 1 Month 8 Bridging (Labs) – Useful tool to help think outside the box, lower the level of resistance, create a safe place for innovation, experimentation, offering a framework for creatively exloring new ideas for radically different outcomes without fear of reprisal. The workshop will look at best practices in the design and use of innovation labs where small creative dedicated teams focus attention on a variety of change initiatives, from new lines of business, new business models, new protocols to improving internal processes and structures. A useful forum for training, and insighs to help intrapreneurs adapt and change, and rally a culture of innovation. It can also attract needed expertise and talent to effect the transformational change. The labs allow to fully assess how best to meet new opportunities, by formulating hypotheses to be tested, experiment and iterate rapidly and then test the hypothesized solution with customer/user feedback.
The wolrkshop will look at mandates, mission of innovation labs, how they are staffed, the oversight and governance and how they support the art of possibility in transformational change. Attributes of well performing innovation labs include independence from line operations; promoting ideation; led by passionate and skilled change agents; having the trust and support of senior management, passion to experiment relentlessly with the desire to learn from failures, accelerate cycles for change, embrace lean, agile and iterative approaches, be diverse and inclusive, amonth others. How use of innovation labs can promote coherence in the ijmplementation phase and how to avoid the pitfalls and the considerations and steps to putting an innovation lab in place. The workshop will conclude by looking at templates to support formal approvals of results of innovation lab in step with corporate policies and authorities. The workshop will also explore the use of innovation labs in the public sector specifically and how the labs provide flexibility and added prowess in innovating for the future.
Part 1 Month 9 Building ( Implementing) – This stage in transformational change is about executing the plan in all detail to ensure success. A focus will be on key steps and roadmap to follow; preparing an implementation plan based on the conceptual and detail design, with milestones, periodically reporting on progress, involving users; ensuring smooth internal and customer interfaces, and monitoring budgets against costs and results of acceptance tests. This phase also assigns clear responsibilities and tasks. The workshop will look at a checklist for successful transformation and heightened attention in early days of implementation to ensure smooth transition from a process, mindset, customer, economic, staff, and business process perspective. It will also be about measuring success against raison d'etre of change and key success criteria. It also means troubleshooting any issues following initial change and transition. Different tools such as lean and quality will be explored as instilling values of continuous improvement following implementation of new transformational initiatives. The workshop will also focus on templates to report on the implementation phase and results of acceptance tests, with a deeper dive into the key questions and/or areas of interest of decision makers for approval and sign off.
Part 1 Month 10 Strategic Communications. – This workshop will do a deeper dive on strategic communications, to be relatable, sharing poweful messages with end users, including in dealing with the media in more complex public environments. The workshop will also look to best practices in handling communications in the event of critical incidents either as a catalyst for transformational change at the onset or during post implementation to address unintended consequences of transformational change that may arise, or to communicate key success. The workshop will focus on best practices in crisp, to the point messaging and being on message. The workshop will explore the regime for speaking out in accordance with corporate policy; how to be responsive in dealing with adverse situations with outside stakeholders, and addressing reputational risk and how to mitigate. The workshop will include mock dealing with the media training sessions and analysis.
Part 1 Month 11 Post Implementation review – Here the workshop will look at the steps involved in a post implementation review from assessing whether the transformational objectives were met, to assessing how well the transformation was run, the timing and costs involved, the value added achieved and the lessons learned for the future, and to ensure that the greatest benefits are drawn from the project. The workshop will consider positive and negative posi implementation review reports and how they support accountability reporting and a culture of responsible growth and innovation. This phase will also look at involvement of auditors in such a review. , with a checklist of what auditors would be looking for and why in providing assurance to stakeholders. Participants will explore lessons learned gleaned from published audit reports on major transformational initiatives, a summary of the criteria used by auditors to assess performance and nature of common observations/findings. Participants will become familiar with the levels of rigour and accountability from a public interest perspective that will in turn provide additional feedback that can serve well in managing future transformation initiatives. For public sector environments, attentions will also be given to external auditors and how performance on transformational initiatives is of interest to auditors given the sheer significance for legislators, and at the political level, concerning the effective use of public funds and the effects of poor transformational results on reputational exposure. Attention will also be given to compliance with relevant authorities. Similarly in the private transformational initiatives and cost and effects can have a significant incidence on value creation at the entity level, or a cost. Big transformational initiatives often have internal audit and external audit involved given their dollar and process significance.
Part 1 Month 12 Effectiveness evaluations – On major transformational initiatives an effectiveness review will likely follow after a certain period of time to allow sufficient time for outcome measurement. Here tools such as logic models are used to map out the results chain to outcomes form inputs. Effectiveness evaluations are driven by key questions about program design and how they can be improved for better impact. The workshop will assess the key steps involved in an effectiveness review, and will explore the nature of questions that could be commissioned for added input on initiatives of significant impact. Participants will look at evaluative tools possible, gathering data in support; designing tools to gather information; what criteria will be used to judge performance; validation of the source information and the nature of reporting. The workshop will close with a look at evaluation reports published in the public domain to inform further activities available outside of management to comment and render an independent assessment of performance on the usefulness of transformational in the context of what it was meant to achieve. Such practices are used to inform decisions, celebrate success and learn from challenges.
---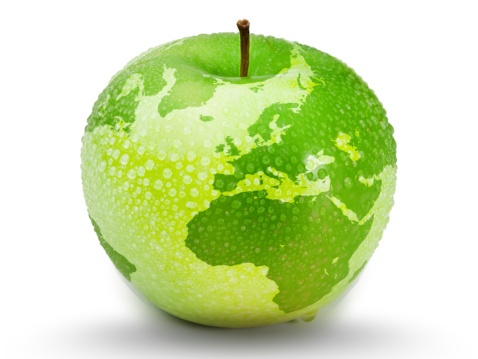 Methodology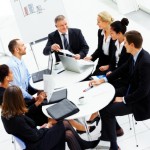 Transformational Change
Why Businesses Go Through Transformative Change
Organizations do not undertake transformational change lightly since it is disruptive. Change is typically sparked by internal or external factors, necessitating a fundamental reorientation of an organization in order to maintain profitability and market relevance.
When an organization adopts cutting-edge new technologies that necessitate radical process and team structure changes, introduces important strategic changes (such as those brought on by a change in leadership or a merger or acquisition), implements significant cultural changes (such as those brought on by the resolution of a significant internal issue like systemic harassment), or introduces new core products or services to address external market forces, these are known as transformational change drivers (e.g., from new or increased competition or unexpected changes in buyer behavior)
Positive transformational change is typical. To ensure its success, it must be carefully controlled as it can instill dread, doubt, and insecurity in your personnel.
---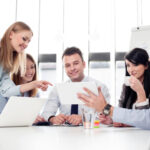 Create Effective Governance
According to research, change projects are 6.4 times more likely to be successful when governance frameworks explicitly define roles and duties. An executive steering committee (ESC), a change-management office (CMO), executive sponsors (ESs), and initiative owners (IOs) and their teams are four of the most common components of successful programs.
The senior executive team and the most senior leader are often members of an executive steering committee. It determines the general course of the change program, makes crucial continuing choices like authorizing modifications to execution plans, reallocating resources, resolving problems, and reshaping efforts, and holds individuals accountable for outcomes. During the act stage, change programs have an astounding eight times greater chance of success when the ESC frequently communicates their progress.
The change-management office oversees the entire program's coordination, monitoring its development, resolving problems, and promoting open, efficient communication between the ESC and the initiatives. It rarely guides them but occasionally aids in the sharing of best practices and serves as a partner in thinking for initiative teams. The CMO is often administered by a senior leader who works full-time and is in charge of the whole change effort. Depending on the type of transformation, its size will vary, but it usually includes tools for managing change as well as monitoring and assessing activities, KPIs, budgets, and impact.
Executive sponsors oversee initiative teams' work, assist in problem-solving on a regular basis, recommend and validate adjustments to execution plans, and keep an eye on the business impact while also reviewing their progress. They could be ESC members or top leaders who directly own certain initiatives at a lower level. The ESC aims to optimize the entire portfolio; the ES, specific efforts.
Initiative owners and their teams, who normally work for line organizations but may also originate from staff positions, carry out initiatives. IOs typically assist in developing the initiative charter, identifying the necessary resources, operating costs, and capital, choosing the scale-up strategy, and creating timeframes and milestones. They have both problem- and people-solving responsibilities.
The CMO oversees and offers assistance. Since no part of a change program is complete until all aspects of it are fully reflected, accountability for the impact of initiatives should be placed, to the extent practicable, with line management and embedded into pertinent budgets. Compared to programs without clear roles and duties, those that have successful CMOs have a success rate that is six times higher.
Consider the scenario of a store revamping its international operations as a result of quarterly losses to better comprehend this governance approach. An ESC made of of top executives from the retailer and its parent business was established by the CEO after an organizational health assessment revealed numerous health issues. The retailer then established a CMO under the direction of the reputable senior management of its most lucrative business division. He recruited two respected middle managers from other divisions, one of his top performers, an outside change expert, and a retail turnaround specialist. The 25 health initiatives were defined in the architect stage each had an IO and ES who assisted make sure teams stayed focused on their goals and had the tools they needed. Part-time "project amplifiers" who promoted initiatives to the organization and relayed its concerns to the teams were also a part of the teams.
The store was able to reorganize its 75,000-strong workforce and reduce costs by 12 percent in just six months thanks to this clear ownership model. The state of the company as a whole greatly improved. The program's compact yet sturdy design was simple to disassemble, and the business thereafter assumed control of the ongoing effort.
---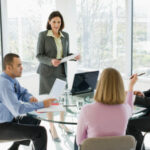 Pick Scaling-Up Techniques
Companies undertake the great majority of initiatives by experimenting with concepts, picking up lessons from mistakes, and quickly scaling up successes—a strategy that minimizes harm, offers insightful information, and fosters a desire for change. However, hasty organizations frequently put pilots into action too soon.
Take the expertise of the insurance company Achmea, situated in the Netherlands. The government's drastic healthcare reforms served as a catalyst for the corporation to start a change initiative in one of its divisions. The initiatives included a strategy to enhance customer satisfaction and increase call center productivity by 25%. Achmea's original pilot program was a great success, but the business quickly discovered that the manager who oversaw the effort's strategy was difficult to duplicate since he had depended on personal influence rather than novel systems. This illustration demonstrates the need for two tests during the pilot phase: proof of concept (to demonstrate that an idea adds value) and proof of feasibility (to ensure replicability). This second test frequently serves as leadership training for subsequent waves of implementation. Achmea successfully implemented the double-pilot strategy, and the change program moved forward.
For scaling efforts, businesses can select from three general "flavors": linear, geometric, and "big bang" (Exhibit 1). In the first, the organization-wide proof-of-feasibility pilot is reproduced, but no area begins until the prior one is complete. This works best when a business launches an initiative in a small number of locations without being in crisis, the stakes are high, professional deep dives are required, opposition to change is high, and the toolkit and solutions need to be highly customized.
Exhibit 1
---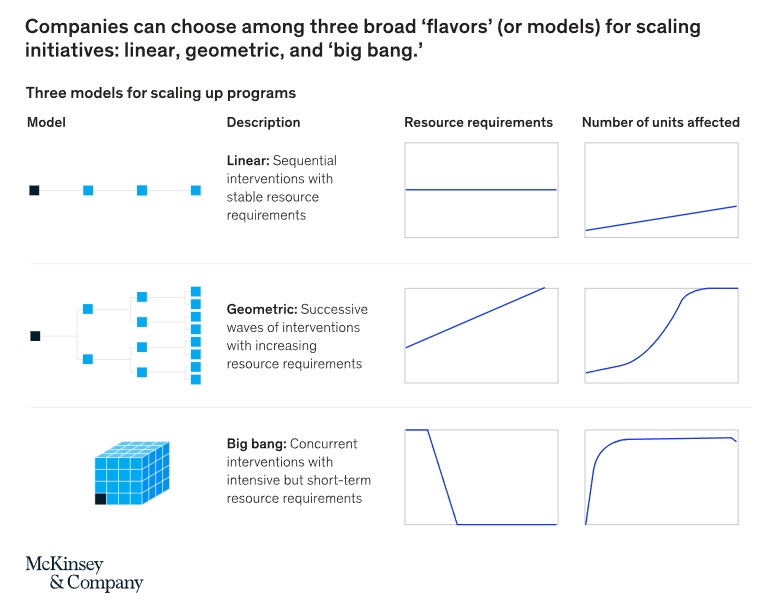 ---
Implementation happens in ever larger waves in geometric scale-ups. This works appropriate if several different areas share a few similar characteristics, numerous areas need to be converted, a linear approach would take too long, competent implementers are easily accessible (or can be taught in advance of need), and the organization can adapt to the changes. Implementation occurs simultaneously across all pertinent regions in big-bang scale-ups. It makes sense if several areas share many features, the transformation is urgently needed, there is no expectation of resistance, and the organization can use a standard toolkit. This requires a lot of resources, but it only lasts for a short period of time.
For instance, a multinational energy firm implemented unified HR software to replace independent national systems using the linear technique. Senior management recognized that technical concerns might overload the project if the corporation moved all at once or even region by region. The corporation also wanted to make sure that all country organizations accepted the new software and that any issues at any one site could be resolved before the deployment continued because it marked a significa