Transformational Change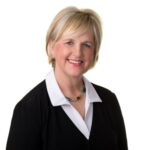 The Appleton Greene Corporate Training Program (CTP) for Transformational Change is provided by Ms. Ruta Certified Learning Provider (CLP). Program Specifications: Monthly cost USD$2,500.00; Monthly Workshops 6 hours; Monthly Support 4 hours; Program Duration 12 months; Program orders subject to ongoing availability.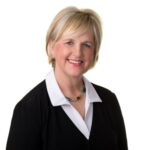 Personal Profile
To be advised.
To request further information about Ms. Ruta through Appleton Greene, please Click Here.
---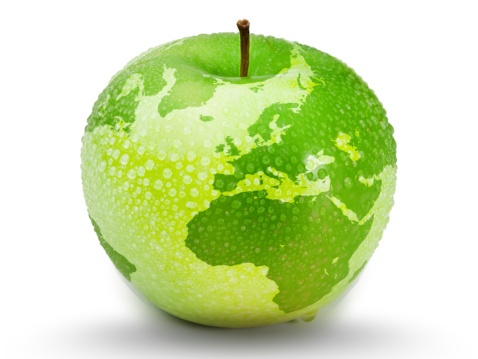 (CLP) Programs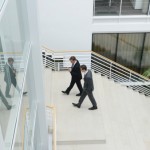 Appleton Greene corporate training programs are all process-driven. They are used as vehicles to implement tangible business processes within clients' organizations, together with training, support and facilitation during the use of these processes. Corporate training programs are therefore implemented over a sustainable period of time, that is to say, between 1 year (incorporating 12 monthly workshops), and 4 years (incorporating 48 monthly workshops). Your program information guide will specify how long each program takes to complete. Each monthly workshop takes 6 hours to implement and can be undertaken either on the client's premises, an Appleton Greene serviced office, or online via the internet. This enables clients to implement each part of their business process, before moving onto the next stage of the program and enables employees to plan their study time around their current work commitments. The result is far greater program benefit, over a more sustainable period of time and a significantly improved return on investment.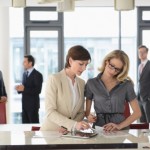 Appleton Greene uses standard and bespoke corporate training programs as vessels to transfer business process improvement knowledge into the heart of our clients' organizations. Each individual program focuses upon the implementation of a specific business process, which enables clients to easily quantify their return on investment. There are hundreds of established Appleton Greene corporate training products now available to clients within customer services, e-business, finance, globalization, human resources, information technology, legal, management, marketing and production. It does not matter whether a client's employees are located within one office, or an unlimited number of international offices, we can still bring them together to learn and implement specific business processes collectively. Our approach to global localization enables us to provide clients with a truly international service with that all important personal touch. Appleton Greene corporate training programs can be provided virtually or locally and they are all unique in that they individually focus upon a specific business function. All (CLP) programs are implemented over a sustainable period of time, usually between 1-4 years, incorporating 12-48 monthly workshops and professional support is consistently provided during this time by qualified learning providers and where appropriate, by Accredited Consultants.
---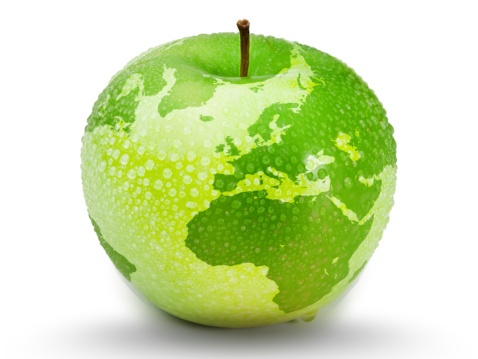 Executive summary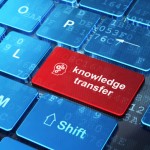 Transformational Change
What Is & Why Is Transformational Change Management Important
To continue to exist and grow, almost every organization must go through a transition or change at some point. These adjustments, whether they involve hiring additional staff, expanding a department, or joining forces with another business, can have a big effect on how your company develops.
Unfortunately, transformational change can be daunting for all team members who are affected by it and isn't always simple to adapt to.
It's crucial to understand how the process works and what to anticipate if you're a manager responsible for directing transformational change or assisting your staff members through it. Change may be a big opportunity for growth and job success, even though it can be difficult. This is true as long as you know how to handle it.
Here's an explanation of transformational change management and some advice on how to use it.
Transformational Change Management: What Is It?
The term "transformational change" describes the measures taken by a firm or business to change a significant aspect of its organization, such as its culture, the operating environment or infrastructure it depends on, or its internal procedures. The process of guiding transformational change to a successful conclusion is known as transformational change management, and it typically consists of three main stages: preparation, implementation, and follow-through.
---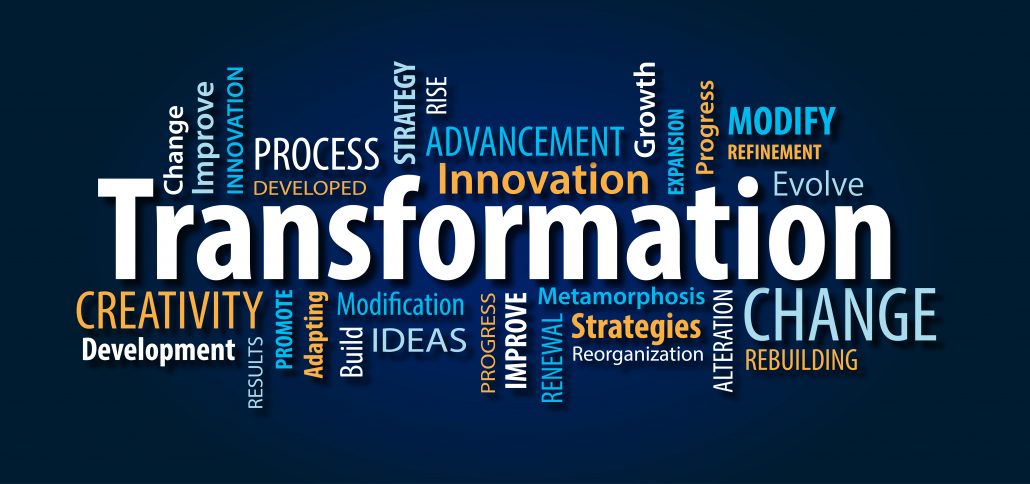 ---
Why Transformational Change Is Vital
The business world of today is accelerating revolutionary change at a never-before-seen pace. Particularly because of how quickly technology is developing, organizations must frequently manage changes to their processes and procedures.
Management of transformational change entails supervising and assisting change at every level where it is required. It might apply to a team, project, work process, or system, for instance. Businesses use transformational change management when the desired change necessitates systemic rather than project-level alterations.
A planned but personalized strategy is required for transformational change. You may enhance, alter, or reinvent your firm at exactly the right time with the unite horizons of growth framework.
As a result, it makes sense to frown upon revolutionary change. Change can be unsettling, intimidating, and it might push you beyond of your comfort zone. And the reason for this is that you are aware of the comfortable zone in which you wish to always stay and carry on with your long-standing routine.
However, transformational change is advantageous. We shall examine the benefits of transformative change in this piece. We'll also go over the kinds of changes you might expect to see and why they can be advantageous for your business.
Some transformational change and development may occur more frequently than others within the context of what you regard to be transformational change and development. However, both are equally crucial to expanding your clientele in these cutthroat economic times.
Therefore, why is transformational change so crucial? Transformational change primarily has a favorable effect on the way the business is run as a whole. Innovation is promoted, skills are developed, worker morale is raised, and improved business opportunities result from transformational change management.
---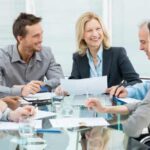 Transformational Change Adaptation
We may feel uneasy during transformational change since we are trying new approaches to our usual practices. Because it's so simple to maintain our routines, standards, and values, adapting to transformative change is frequently challenging. However, many facets of business and our working lives depend on change.
Companies that resist transformative change risk stagnation and lack of growth. The world we live in today is continuously changing technologically and in many more difficult but creative ways. The organization as a whole and its people will advance if they can meet these new problems head-on.
---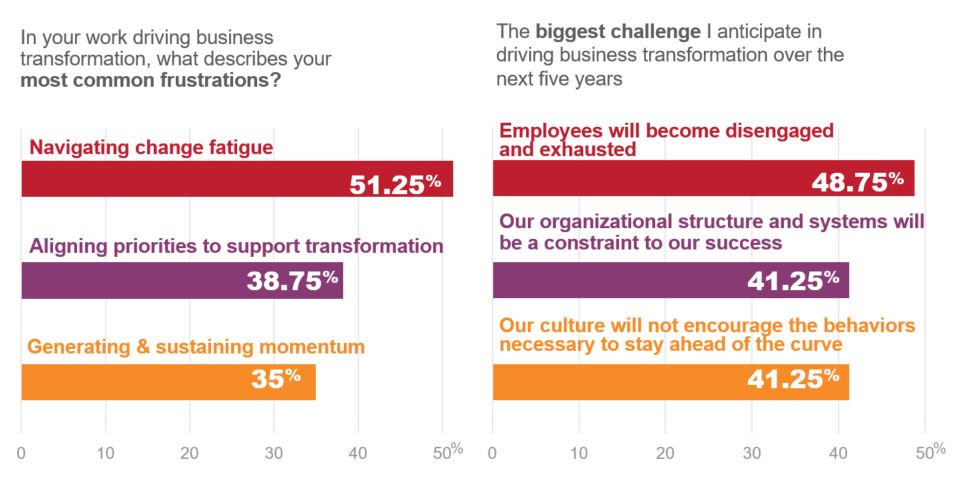 ---
What Takes Place When Businesses Stay The Same?
Although transformative change may be challenging, it can have a hugely positive impact on the business as well as the workers who work there.
Stagnant working environments reflect organizations that are rigid or stuck in their ways of doing business.
This setting is incapable of adjusting to novel possibilities, including innovative ideas (ideas that may lead to an overall improved operation or a new product or service).
While disregarding the need for change can be extremely risky, creativity, innovation, and the capacity to shift your business area can lead to the prospect of fantastic new business chances.
Organizational Change Types
The word "organizational change" is broad. Sweeping change is when a company's direction has significantly changed. Other changes are more subtle and concentrate on a certain element of a company.
The idea of change as a spectrum can be useful. Adaptive change, which refers to those minor iterations, is on one end of the spectrum. On the other hand, transformational change aims to bring about significant change.
Adaptive modifications are subtle, gradual adjustments that organizations make to respond to needs that change over time. In order to carry out corporate strategies, managers typically fine-tune and make little tweaks and adjustments. Leadership may add, remove, or modify processes at any time.
An organization upgrading its computer operating systems from windows 8 to windows 10 is an illustration of an adaptive transition.
Compared to adaptive changes, transformational changes are more extensive and wide-ranging. They frequently involve simultaneous changes to the organization's mission and strategy, team or company structure, employee and organizational effectiveness, or business procedures. These modifications frequently need a significant amount of time and effort to implement due to their size. Transformational changes are frequently sought in response to outside influences, such as the appearance of a disruptive new rival or problems affecting a company's supply chain, though this isn't always the case.
The adoption of customer relationship management software (crm), which all departments are expected to understand and use, is an illustration of a revolutionary development.
Many adjustments will fall somewhere on the spectrum between adaptive and transformative. Managers must comprehend that the change process must be customized to the particular demands and problems of each circumstance.
---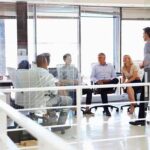 Why Do Transformational Changes And Developments Occur?
Development and transition occur for several reasons. Here are a few justifications for managing organizational transformation.
Monetary Crisis
The 2008 financial crisis has left a lasting impression on a variety of industries, including the airline and tourism industry. As a result of the financial crisis, many organizations had to make difficult financial decisions in order to stay in operation, opening up opportunities for transformative change and development. Therefore, one of the primary causes of transformational change management, as well as transformational change and growth, is the financial crisis.
Gaps In Performance
This generally happens when other organizational needs are not adequately supplied or when organizational goals and objectives are not achieved. To close these gaps, transformational change is necessary, which takes place by altering company culture.
---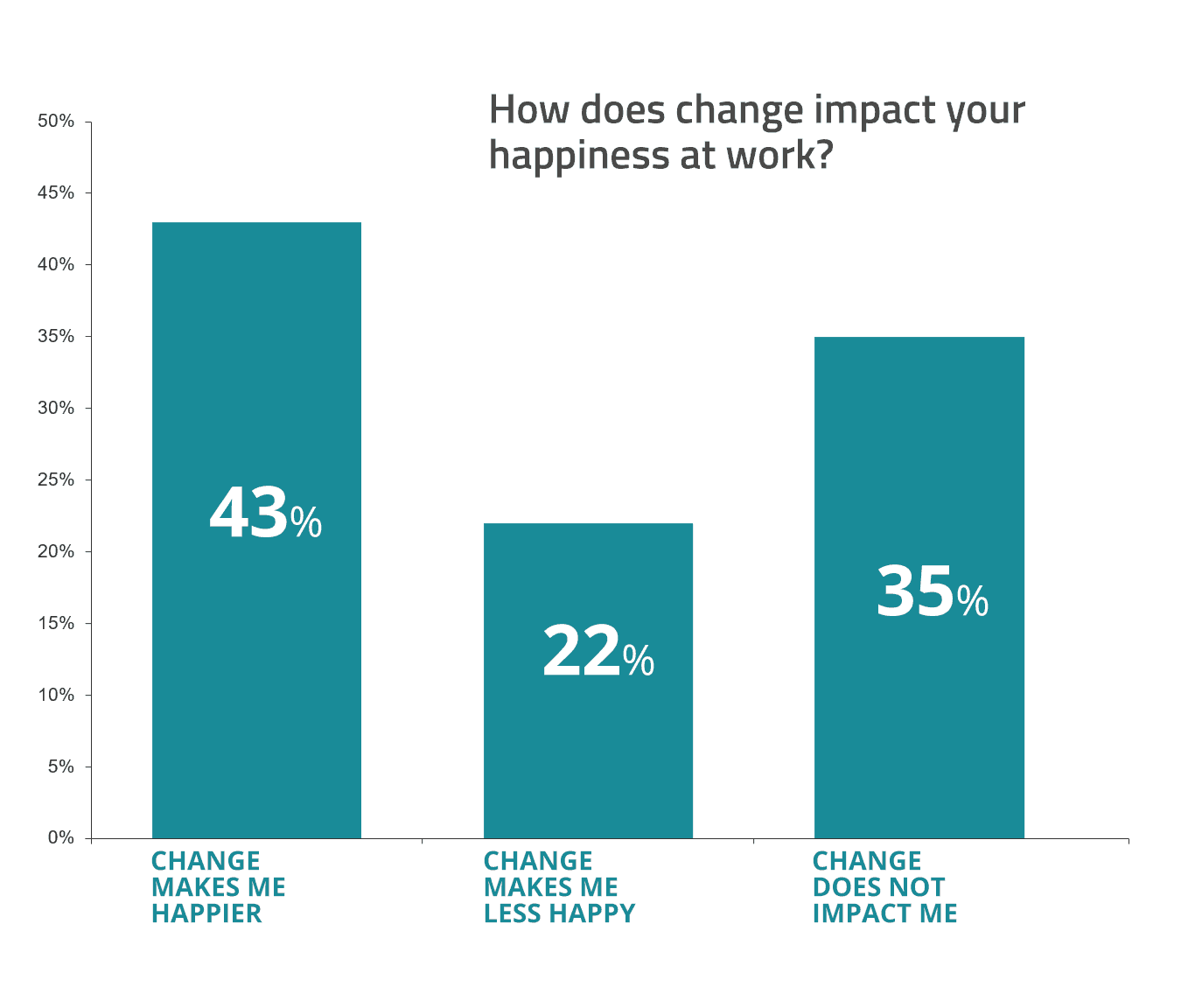 ---
Updated Technology
A certain industry can undergo a revolutionary transition as a result of the introduction of new technologies. Usually, this results in more effective and cost-effective methods of carrying out activities.
Opportunities Are Identified
The firm must seize opportunities in the market if it wants to become more competitive.
Response To Stimulus From Both Inside And Outside
External pressures for changing organizational culture come from a variety of sources, including customers, shifting government regulations, competition, shareholders, and financial markets in the organization's external environment. Management and management, particularly those in more organized settings, frequently exert this pressure.
Acquisitions And Fusions
When two firms merge and people with dual roles are rendered redundant, mergers and acquisitions have a transformative effect on many aspects of society. It's possible that your company wants to reduce spending or allocate some money or resources to a brand-new project. At this point, this might take the shape of mergers and acquisitions. On the other side, it might be necessary to cut back on workers or change the way they are employed.
The Pursuit Of Change Alone
An organization will frequently name a new ceo or head of a department. Then, they will propose transformative change and development to show the board of directors that they are taking action.
Planned Development And Change Within The Organization
When resources are devoted to innovation and new prospects rather than to existing goods, markets, or subsidiaries, transformative change results.
Building Change
Do you recall going to work in 2019? You got up early, went to work at 8 or 9, and returned at 5 or 6, and occasionally, you stayed late. That story feels obsolete now; covid 19 altered everything. Nowadays, the majority of individuals work from home, rarely setting foot inside an office. Employee rotation as part of an innovation strategy is being proposed by many businesses. The flexibility that employees want is provided by this business strategy. Organizational culture, employee involvement, and how work is done are all undergoing significant change.
Changes In The Population
Five different generations are represented in the workforce for the first time in history. The dynamics at work have changed as a result of different viewpoints. Driving innovation, building cohesive and effective teams, and adjusting to the workplace of the future will all need an understanding of this multigenerational workplace and its ramifications.
Changes To Products And Services
You might need to take rapid action if anything as basic as a product or service your business provides enters end-of-life or if market demand for a specific product declines. At this point, you might need to redirect your efforts toward a different good or service. This might call for fresh creative thinking or just a shift in your labor force to the new product emphasis.
---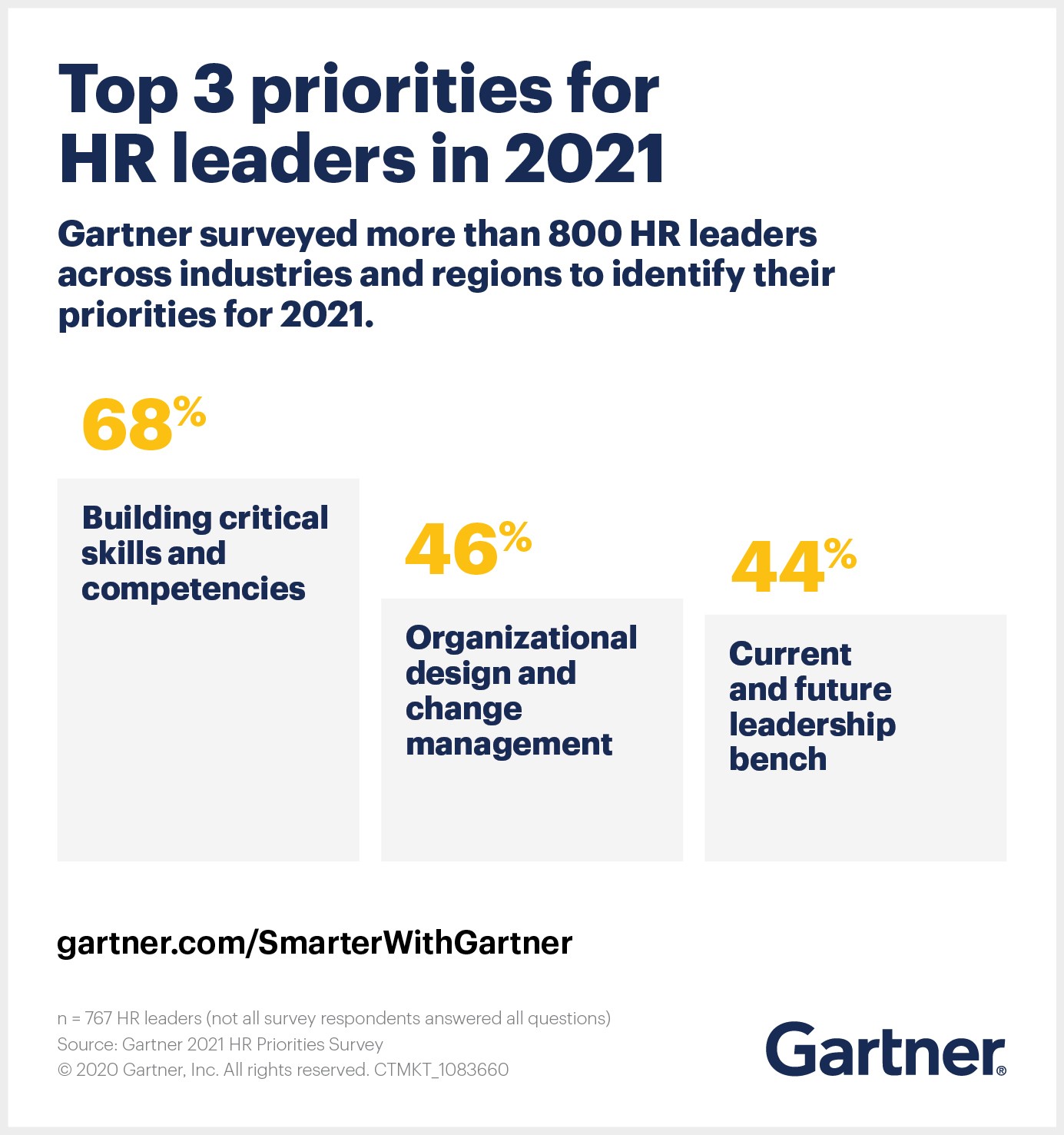 ---
Areas Where Organizational Transformation Can Occur
The following are some places where transformational change and development can take place:
• organizations should constantly ask themselves, "where is our business heading and where are we currently?" the answers to these questions can lead to transformational change management in an organization's mission (the reason for doing business), its future vision, and its digital business strategy.
• technology: to improve efficiency and cut costs, businesses might update their technology, such as how they generate the products they sell.
• changes in human behavior: managers and staff may receive on-the-job training to equip them with new knowledge and abilities, or they may be replaced or downsized. The financial crisis of 2008 is a typical example, in which many businesses reduced their workforces, resulting in widespread unemployment that is still present today.
• task-job design: new procedures and methods can alter how work is carried out within an organization.
• organizational culture: modifying an organization's culture entails altering its values, beliefs, and management and leadership philosophies. This has a significant effect on the performance of the organization as a whole.
These are the primary factors that businesses can modify. It is crucial to remember that changes in one of these areas typically have an impact on the others. For example, altering organizational culture or technology may call for adjustments in human-behavioral areas, where new expertise and skills in using technology would be needed.
---