Supply Chain Process Improvement Program
Corporate Training Program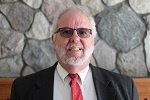 The Appleton Greene Corporate Training Program (CTP) for Supply Chain – Process Improvement is provided by Mr. Hendricks MBA BBA Certified Learning Provider (CLP). Program Specifications: Monthly cost USD$2,500.00; Monthly Workshops 6 hours; Monthly Support 4 hours; Program Duration 12 months; Program orders subject to ongoing availability.

Personal Profile
Mr Hendricks is a Certified Learning Provider (CLP) at Appleton Greene and he has experience in production, management and globalization. He has achieved a Masters of Business Administration, a Bachelor of Business Administration and is Certified in Production and Inventory Management. He has industry experience within the following sectors: Aviation; Aerospace; Automotive; Transport and Logistics. He has had commercial experience within the following countries: United States of America, or more specifically within the following cities: Ann Arbor MI; Detroit MI; Toledo OH; Cleveland OH and Cincinnati OH. His personal achievements include: developed strategy trained associates SAP; facilitated improvement scrap rate; implemented lean manufacturing processes; improved cycle count accuracy and JIT sequencing supplier. His service skills incorporate: SAP implementation; master scheduling; inventory management; work management and performance optimization.
To request further information about Mr. Hendricks through Appleton Greene, please Click Here.
---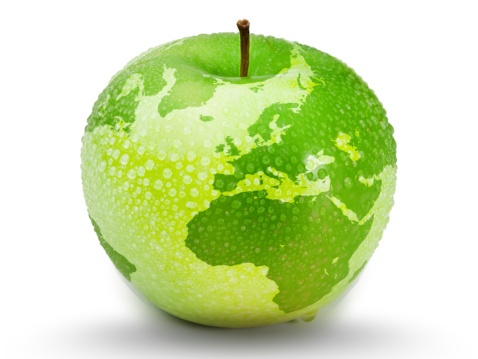 (CLP) Programs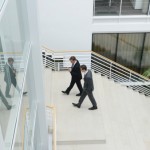 Appleton Greene corporate training programs are all process-driven. They are used as vehicles to implement tangible business processes within clients' organizations, together with training, support and facilitation during the use of these processes. Corporate training programs are therefore implemented over a sustainable period of time, that is to say, between 1 year (incorporating 12 monthly workshops), and 4 years (incorporating 48 monthly workshops). Your program information guide will specify how long each program takes to complete. Each monthly workshop takes 6 hours to implement and can be undertaken either on the client's premises, an Appleton Greene serviced office, or online via the internet. This enables clients to implement each part of their business process, before moving onto the next stage of the program and enables employees to plan their study time around their current work commitments. The result is far greater program benefit, over a more sustainable period of time and a significantly improved return on investment.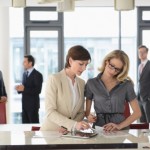 Appleton Greene uses standard and bespoke corporate training programs as vessels to transfer business process improvement knowledge into the heart of our clients' organizations. Each individual program focuses upon the implementation of a specific business process, which enables clients to easily quantify their return on investment. There are hundreds of established Appleton Greene corporate training products now available to clients within customer services, e-business, finance, globalization, human resources, information technology, legal, management, marketing and production. It does not matter whether a client's employees are located within one office, or an unlimited number of international offices, we can still bring them together to learn and implement specific business processes collectively. Our approach to global localization enables us to provide clients with a truly international service with that all important personal touch. Appleton Greene corporate training programs can be provided virtually or locally and they are all unique in that they individually focus upon a specific business function. All (CLP) programs are implemented over a sustainable period of time, usually between 1-4 years, incorporating 12-48 monthly workshops and professional support is consistently provided during this time by qualified learning providers and where appropriate, by Accredited Consultants.
---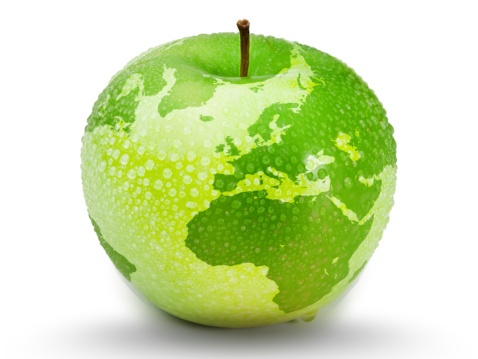 Executive summary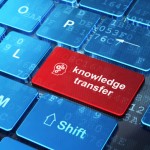 Supply Chain – History
Over the last 100 plus years of the history of supply chain management has evolved from an initial focus on improving relatively simple, but very labor-intensive processes to the present day engineering and managing of extraordinarily complex global networks. Both industrial engineering and operations research have their roots in logistics. Fredrick Taylor, who wrote The Principles of Scientific Management in 1911 and is considered the father of industrial engineering, focused his early research on how to improve manual loading processes. Operations Research began when scientists demonstrated the value of analytics in the study of military logistics problems in the 1940s as a result of the complex requirements of World War II. While Industrial Engineering and Operations Research have each tried to maintain separate identities, many of their biggest successes have occurred when used in an integrated framework to address supply chain and logistics issues. Increasingly this is referred to by industry as "Supply Chain Engineering." In the 1940s and 1950s, the focus of logistics research was on how to use mechanization (e.g., pallets and pallet lifts) to improve the very labor intensive processes of material handling and how to take better advantage of space using racking and better warehouse design and layout. The "unit load" concept gained popularity and the use of pallets became widespread. In the mid-1950s, this concept was extended to transportation management with the development of intermodal containers together with ships, trains, and trucks to handle these containers. This was a prerequisite for the supply chain globalization that was to come much later. Although the terms "warehousing" and "materials handling" were used to describe many of these efforts, this work could be viewed as fundamental applications of industrial engineering rather than as a discipline of its own.
In 1957, 20 production control managers met on Thursdays and had pizza to discuss Production and Inventory Control. After a few months they formed the American Production and Inventory Control Society. The organization, which later became known as APICS, has since grown to more than 45,000 members and is now a global entity with nearly 300 channel partners that connect with members in over 100 countries. APICS has evolved into a strategic partner to global corporations and individuals at all career levels. APICS education programs ensure employees can be successful even when managing the largest and most complex supply chains.
By the 1960s, a clear trend had developed in shifting more time-dependent freight transportation to truck rather than rail. This led to the need for joint consideration of warehousing, material handling, and freight transportation, which emerged under the label of "Physical Distribution." The National Council of Physical Distribution Management was formed in 1963 to focus industry attention on this area and quickly became the predominant organization in the field. Academic research and education followed this trend to satisfy the growing industry recognition of the needs in this area. This area gained much wider recognition in both industry and academia due in large part to the fundamental paradigm change that occurred during the 1960s and 1970s with regard to computers. Prior to the 1960s, virtually all transactions and record keeping were done manually. The computerization of this data opened the door to a huge opportunity for innovations in logistics planning, from randomized storage in warehouses to optimization of inventory and truck routing. The technologies, particularly those from Operations Research, that researchers had to this point only been able to examine in theoretical models had now become much closer to reality. However, there were still many difficult research issues to resolve in the transition from theory to practice. In the late 1970s and early 1980s, this led to the creation at Georgia Tech of the Production and Distribution Research Center, the Material Handling Research Center, and the Computational Optimization Center. Each of these centers was focused on a different aspect of what this new computer technology made possible.
The 1980s marked the beginning of a sea-change in logistics in the history of supply chain management. The emergence of personal computers in the early 1980s provided tremendously better computer access to planners and a new graphical environment for planning. This spawned a flood of new technology including flexible spreadsheets and map-based interfaces which enabled huge improvements in logistics planning and execution technology. The Production and Distribution Research Center was the early innovation leader in combining map interfaces with optimization models for supply chain design and distribution planning. The Material Handling Research Center provided leadership in developing new control technology for material handling automation. The Computational Optimization Center developed new large scale optimization algorithms that enabled solution of previously intractable airline scheduling problems. Much of the methodology developed in these centers rapidly began to find its way into commercial technology. Perhaps the most important trend for logistics in the 1980s was that it had begun to get tremendous recognition in industry as being very expensive, very important, and very complex. Company executives became aware of logistics as an area where they had the opportunity to significantly improve the bottom line if they were willing to invest in trained professionals and new technology. In 1985, the National Council of Physical Distribution Management changed its name to the Council of Logistics Management (CLM). The reason given for the name change by the new CLM was "to reflect the evolving discipline that included the integration of inbound, outbound and reverse flows of products, services, and related information." Prior to this, logistics was a term that had been used almost exclusively to describe the support of military movements.
The logistics boom was fuelled further in the 1990s by the emergence of Enterprise Resource Planning (ERP) systems. These systems were motivated in part by the successes achieved by Material Requirements Planning systems developed in the 1970s and 1980s, in part by the desire to integrate the multiple databases that existed in almost all companies and seldom talked to each other, and in part by concerns that existing systems might have catastrophic failures as a result of not being able to handle the year 2000 date. In spite of some significant problems in getting the ERP systems installed and working, by 2000 most large companies had installed ERP systems. The result of this change to ERP systems was a tremendous improvement in data availability and accuracy. The new ERP software also dramatically increased recognition of the need for better planning and integration among logistics components. The result was a new generation of "Advanced Planning and Scheduling (APS)" software.
In early 2019, the Association for Supply Chain Management (ASCM) Learning & Development was launched. ASCM aims to provide the industry-leading APICS certifications. They are also expanding to deliver end-to-end professional development and education offerings through their global network of thought leadership partnerships and alliances. Their newly created Supply Chain Learning Center will offer online and on-demand learning opportunities for members and customers. Fostering the advancement of end-to-end supply chain management through a body of knowledge, innovative research, systems, and methods to create value for customers, members and organizations. Fast Facts: 45,000 professional members in 100 countries; 190 APICS chapters in North America; 100 international channel partners in 46 countries; 125,000 certified professionals.
---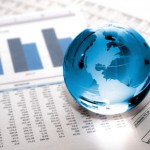 Supply Chain – Current Position
The widespread recognition of the term "supply chain" has come primarily as a result of the globalization of manufacturing since the mid-1990s, particularly the growth of manufacturing in China. U.S. imports from China grew from about $45 billion per year in 1995 to more than $280 billion per year in 2006. The focus on globalization accented the need for logistics strategies to deal with complex networks including multiple entities spanning multiple countries with diverse control. There has been an increasing trend to use the term supply chain management to refer to strategic issues and logistics to refer to tactical and operational issues. This growing association of supply chain management with strategy is reflected in the Council of Logistics Management's changing its name to the Council of Supply Chain Management Professionals in 2005. They make the distinction that "Logistics is that part of the supply chain process that plans, implements, and controls the efficient, effective forward and reverse flow and storage of goods, services, and related information between the point of origin and the point of consumption in order to meet customers' requirements" while "Supply Chain Management is the systemic, strategic coordination of the traditional business functions and the tactics across these business functions within a particular company and across businesses within the supply chain for the purposes of improving the long-term performance of the individual companies and the supply chain as a whole." Since the 1980s, computer technology has advanced at such a phenomenal rate that it is currently far ahead of the ability of the supply and logistics field to adequately utilize the new technologies. Given the extent of Internet usage today, it is hard to believe that Microsoft's Internet Explorer 1.0 was released in 1995. The communication capabilities have fundamentally changed the way we think about communications and information sharing. However, supply chain and logistics planning is still primarily based on the distributed models that came as the result of personal computers. There is no question that academic research can enable a new generation of supply chain and logistics planning technology based on centralized planning with distributed collaboration. These technology advances can provide tremendous value in addressing traditional supply chain and logistics areas such as warehousing and distribution, transportation, and manufacturing logistics. However, there are also many non-traditional areas such as health care logistics and humanitarian logistics which can get great value from building on the concepts and technologies that have already proven successful in the traditional supply chain and logistics areas. Finally, there are extremely valuable insights to be gained by systematically studying the supply chain and logistics performance of companies across multiple industries and countries.
---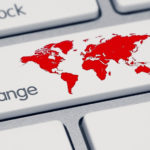 Supply Chain – Future Outlook
When it comes to predicting the future, we've all heard the sayings that no one has a crystal ball and that the only certainties are death and taxes. In supply chain management, we like to say that the only thing certain about a forecast is that it is always wrong. While researchers like those of us at CAPS Research may not be able to predict the future, we do know that it does not exist in isolation: It depends on the past and the present. This means that if we could compile the collective projections of managers who are well informed about the past and present, we might be able to gain a glimpse into what is to come. Or, at the least, what the collective wisdom expects to occur. That was the catalyst behind a project CAPS Research initiated in 2015 (Futures Study 2020: Overview PDF). They asked more than 400 supply management professionals with titles such as vice president of supply management and senior procurement manager to look ahead five years into the future to 2020 and tell us what they think might happen. They distributed a lengthy questionnaire that typically took about 30 minutes to complete and we received back 113 responses. There were no incentives other than the opportunity to advance the body of knowledge in the profession. In order to consider both the past and the present, the 2015 survey built upon the last "futures" survey CAPS Research administered in 2007. While some items were updated to reflect today's business environment, most of the items remained the same. The preliminary framework recognizes that external forces of change drive corporate-level business strategies while supply missions are shaped by business strategies. Specific supply strategies are influenced by forces of change, business strategies and supply missions. Based on this framework, the survey explored the following four areas: (1) external forces of change, (2) business strategy, (3) supply mission and (4) supply strategy. It could be that supply professionals perceive that this external driver is moving them, comparatively speaking, away from an upstream focus on their supply base and more toward downstream concerns in the customer base. Corroborating this observation is (1) that a key upstream concern from 2007 – i.e., "spot shortages of key raw materials" – is no longer listed in the top five forces in 2015 and (2) that "changing oil and raw materials prices" dropped from first position in 2007 to fourth in 2015. In other words, supply managers are telling us that in coming years they will have to contend more with what's happening with their downstream customers. Interestingly, "government regulatory changes" still remains the second most important force of change. We suspect the Sarbanes-Oxley and Dodd-Frank acts may still be looming large, as well as the U.S. government's cyber security mandate. In relation to this, an "increase emphasis on supply chain security" also appears for the first time in the top five in 2015. Another important change is "technology advancements in the supply base," which is listed as the third most important force of change. Technology advancements in 3-D printing and real-time IT tools may be weighing heavily on the minds of supply professionals.
Business strategies represent the long-term goals and action plans of an organization's top-management in response to external forces of change. Supply professionals see that their organization's business strategies are becoming more customer-oriented, reflecting the shift in the forces of change toward meeting downstream customer requirements. Newly listed in the top five business strategies, the goal to "realize synergies across divisions/SBUs," may reflect the widely-held sentiment that supply professionals are being asked to do more with less: They must not only continue to handle upstream and internal cost issues, but now they are also responsible for downstream service quality and internal integration issues. Nonetheless, this condition may also highlight a potential opportunity for supply professionals: Because they play a boundary-spanning role across the organization, supply professionals are perhaps best qualified to play key roles in integrating different divisions and strategic business units within their organizations. Data clearly suggest their expanding roles within their organizations. Supply mission focuses on the future direction of the supply management function. We expected supply missions to fully reflect the ongoing environmental and organizational changes. What we see instead is a disconnect between supply missions and the changes in external forces and business strategies from 2007 to 2015. While forces of change and business strategies are increasingly concerned about the downstream requirements of customers, supply missions still largely focus on the traditional upstream activities associated with suppliers.
---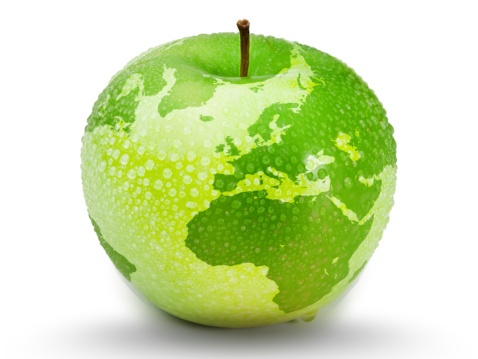 Curriculum
Supply Chain – Part 1- Year 1
Part 1 Month 1 Internal Analysis
Part 1 Month 2 Global Supply-Chain Trends
Part 1 Month 3 Supply-Chain Sustainability
Part 1 Month 4 Developing Countries
Part 1 Month 5 Process Integration
Part 1 Month 6 Manufacturing
Part 1 Month 7 Execution
Part 1 Month 8 Supply & Demand
Part 1 Month 9 Monitoring
Part 1 Month 10 Competitive Infrastructure
Part 1 Month 11 Worldwide Logistics
Part 1 Month 12 Performance Measurement
---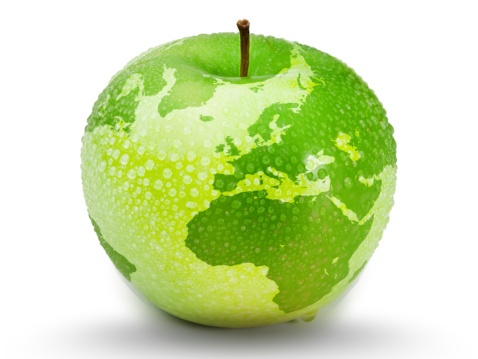 Program Objectives
The following list represents the Key Program Objectives (KPO) for the Appleton Greene Supply Chain corporate training program.
Supply Chain – Part 1- Year 1
Part 1 Month 1 Internal Analysis – The first stage of the program is to understand the history, current position and future outlook relating to supply chain process improvement, not just for the organization as a whole, but for each individual department, including: customer service; e-business; finance; globalization; human resources; information technology; distribution; management; logistics and production. This will be achieved by implementing a process within each department, enabling the head of that department to conduct a detailed and thorough internal analysis to establish the internal strengths and weaknesses and the external opportunities and threats in relation to supply chain process improvement and to establish a MOST analysis: Mission; Objectives; Strategies; Tasks, enabling them to be more proactive about the way in which they plan, develop, implement, manage and review supply chain process improvement, within their department.
Part 1 Month 2 Global Supply-Chain Trends – It is vital that an organization considers the major global supply chain trends and determines how it will address each of them as part of their integrated global supply chain strategy. Some of the current trends we would suggest an organization needs to research and evaluate include: E2E Collaboration, Lean Six Sigma, Management of Complexity, Physical Network Optimization Methods, Risks & Opportunities of Globalization, Focus on Cost & Working Capital and maybe the Impact of Sustainability if this is an internal or external requirement.
Part 1 Month 3 Supply-Chain Sustainability – This workshop features a practical guide to continuous improvement, and can help companies to overcome challenges by offering practical guidance on how to develop a sustainable global supply chain process, based on the values and principles of the Global Compact. Featuring numerous examples of good corporate practice, the guide will assist companies in setting priorities for action that will lead to continuous supply chain performance improvement.
Part 1 Month 4 Developing Countries – Over the last three decades, global supply chains (GSCs) have increasingly gained importance in linking developing countries to international markets. Today a substantial share of the production processes of GSCs is taking place in developing countries. For developing countries and their enterprises, GSCs offer opportunities as well as challenges. While greatly facilitating access to developed countries' markets, GSCs also demand greater efficiency and competence from suppliers. For developing countries, it is thus important to implement economic policies that while increasing the competitiveness of their enterprises, also improve their reliability and efficiency.
Part 1 Month 5 Process Integration – Integrating a supply chain is an incremental process, with priority typically given to the highest potential returns on investment. Based on strategies, needs, and potential returns, different priorities and approaches may be assigned to the supply chains of different segments of a business.
Part 1 Month 6 Manufacturing – Process improvement or Kaizen as the Japanese refer to it, is the continual improvement of efficiency, performance, competitive advantage and utilization of plant, equipment, labor, knowledge, planning, inventory, production processes and tasks by drawing on knowledge resources within the business and the use of lean manufacturing principles and operations management concepts to continually improve the value stream and its components. Process improvement theory and problem solving framework is based on the use of the PDCA cycle (Plan, Do, Check, Act) cycle which was advocated by Dr W Deming, the American quality guru. Process improvement is a continual process, which should involve everyone at all levels of the organization to become an inherent component of company culture.
Part 1 Month 7 Execution – As supply chains become increasingly global and more complex, consumers become increasingly demanding, and markets become more and more competitive. All of these developments call for smarter, more efficient supply chains. One turnkey approach is supply chain execution convergence (SCEC), a concept first named by Gartner in 2009 but just beginning to pick up the momentum needed to revolutionize supply chains worldwide.
Part 1 Month 8 Supply & Demand – A perennial problem, which management thinker, Peter Drucker, labelled one of the 'great divides' in management more than 40 years ago, is the disconnect between supply and demand. This divide is a key reason why companies are so often trapped into selling excess products well below market rates or lose sales because an inventory shortage makes it impossible to fulfil demand. Bringing the supply and demand sides of an enterprise together can represent a significant opportunity for efficiency and value creation.
Part 1 Month 9 Monitoring – Knowledge is power. The key is to ensure your data is comprehensive and up to date. If you have an effective data monitoring process, you are part way to having a successful supply chain management process. This data should incorporate everything from performance figures to supplier information. For example, make sure all your supplier contracts are reviewed on a regular basis to account for changes in regulation.
Part 1 Month 10 Competitive Infrastructure – Because of its importance in maintaining and improving economic competitiveness, transportation infrastructure has become a frequent subject of discussion around the world. In the United States, for instance, those discussions reflect concerns about whether the country has the necessary infrastructure to compete with expanding economies like China and India. Similarly, it is just as important to ensure that your company, has an infrastructure in place that enables you to provide a better service than your competitors. We aim to implement a process that ensures that you do.
Part 1 Month 11 Worldwide Logistics – Organizations adopt numerous business improvement methodologies to improve business performance. Logistics as well as supply chain management has been regarded to be the crucial factor for the companies to obtain competitive edge. In fact, logistics as well as supply chain management has received attention since the early 1980s, yet conceptually the management of supply chains is not particularly well understood, and many clients have highlighted the necessity of clear definition constructs and conceptual frameworks on supply chain management.
Part 1 Month 12 Performance Measurement – The process of choosing appropriate supply chain performance measures is difficult due to the complexity of these systems. This workshop presents an overview and evaluation of the performance measures used in supply chain models and also presents a framework for the selection of performance measurement systems for manufacturing supply chains.
---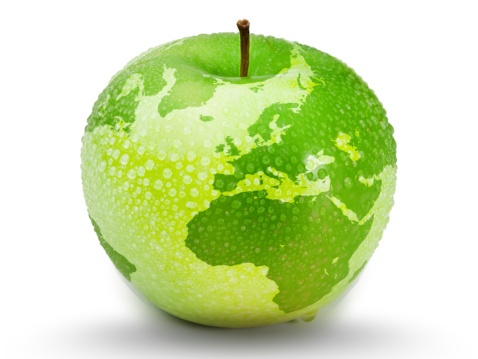 Methodology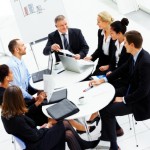 Supply Chain – Continuous Process Improvement (CPI)
The need to adapt quickly is one of the biggest challenges businesses face. What worked last year, even last month, may need to be tweaked or overhauled to meet current demands. The stakes are often great – that flexibility could be the difference between a company thriving and closing for good. Today's ultra-competitive market is one in which only the fittest survive. Remaining stagnant is more dangerous now than ever before. So how can your company set itself up for success under those ever-changing constraints? Continuous Process Improvement (CPI) is a strategy that's produced impressive results when implemented in supply chain. The name reveals the basic idea behind CPI: consistently implementing improvements that will set you up for long-term prosperity. It makes perfect sense, yet the importance of such an approach is too frequently overlooked. It's based on three key entities: people, processes and technology. All three must work in unison for CPI to be effective. Once those are in place, a company can start to take advantage of this approach. There are a number of benefits that come with adopting CPI. It all starts with improved efficiency, which in turn leads to more revenue and profit, reduced expenses, a more proactive workforce and better company culture. This simple strategy has a lasting positive impact. The way your warehouse technology is built will determine how quickly and easily your business can clear all of these hurdles. Put simply, companies are limited by the technology they use. It's critical to have software in place that allows the business to work toward a brighter future each and every day. eCommerce has left customers with much higher expectations, and companies must find a way to accommodate them. Your company could see immediate results by selecting a WMS that supports CPI. It requires an agile system ready to adapt to your needs without constant help from the technology provider. As the market changes, so must your warehouse software. That's why an innovative product is a necessity. The gap between your company and a competitor may be shrinking. Even if that's not the case just yet, it probably will be soon. The only way to keep up is to be ready to adjust to the times as necessary.
In almost every industry, the marketplace is becoming more competitive and demanding. There is more pressure than ever before to do more for less. That climate should encourage executives to closely examine every aspect of their supply chain. A recent study showed companies with a group dedicated to supply chain optimization were almost twice as likely to reach their revenue and margin goals compared to those without such a focus. That examination should be guided by the fundamentals of continuous process improvement (CPI), which describes an ongoing process to strengthen any aspect of your daily operations. It's a strategy proven to lead to greater efficiency and profitability, from supply chain planning through execution. CPI impacts three main aspects of a supply chain: people, processes and technology. First, employees must be in a position that takes complete advantage of their individual skillsets and strengths. Second, an organization must identify the best path(s) to reach its goals. Finally, the business must employ the latest technological solutions to boost efficiency and flex to customer demand, all without increasing expense.
---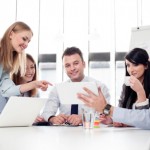 Supply Chain – A Four Step Process
CPI is not something with only theoretical appeal. Companies that institute it see real, lasting results. That includes bigger top and bottom lines, and a self-driven workforce that drives productivity and brings positive cultural change. There are four basic steps: identify, plan, execute and review. It starts with identifying the processes that are hurting the bottom line or preventing new business. Speak with all stakeholders, from workers on the floor to the operations team to the IT staff. Brainstorm ideas. Visibility and communication is key—everyone must be aware of what changes are coming, why and who is leading each initiative. Then, build a plan prioritizing the tasks that provide a clear return on investment. A cause-and-effect matrix may help you find the most pressing areas of improvement for your organization (speed to value, regulatory compliance, employee morale, etc.). The third step is execution. Not surprisingly, this is the most difficult part of implementing CPI. You know what needs to change, but making that happen can be an immense challenge. This should be a bump in the road (rather than a roadblock) if you strike the right balance between priorities and available resources. Choose the systems development lifecycle that works best for you. Think about how much training is involved. Consider the details of deployment. Plan for success. For example, you may first deploy these changes at distribution centers near your support staff. Finally, review the effects of the change. This may be a relatively simple process for small- and mid-sized companies, while enterprise-level businesses may need a more formal procedure. It's critical to collect feedback from the people on the floor who use the processes and technologies every day. Their input should guide your next CPI cycle.
---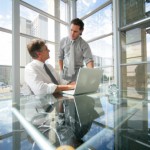 Supply Chain – Technology
The frequent change inherent in successful CPI requires technology built with flexibility in mind. Turning ideas into reality requires solutions that are process-based, with the ability to flex to the business need. A key piece of technology when improving your supply chain execution is the warehouse management system (WMS)—the backbone of your operations. No two organizations operate their fulfillment operations exactly the same. Your WMS should be built around the unique needs of your supply chain. That differentiation can be a competitive advantage. When reviewing your WMS options, do not focus solely on the present. You need to examine the future as well. What issues may arise down the road? The capabilities you need from your WMS today could change dramatically six months after the go-live date (new selling channels, new regulatory compliance, new customer expectations, etc.). Making those adjustments can be expensive if you do not select the right solution. To facilitate CPI and