Superyacht Market Entry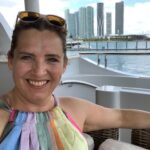 The Appleton Greene Corporate Training Program (CTP) for Superyacht Market Entry is provided by Ms. Uoti-Vaisanen Certified Learning Provider (CLP). Program Specifications: Monthly cost USD$2,500.00; Monthly Workshops 6 hours; Monthly Support 4 hours; Program Duration 12 months; Program orders subject to ongoing availability.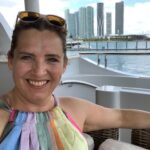 Personal Profile
Following a successful career working onboard some of the world's largest superyachts, Ms. Uoti-Vaisanen undertook an MBA in Business Management and started TUVYC consulting 10 years ago. Combining Ms. Uoti-Vaisanen's first-hand experience of working within this extremely affluent, niche sector, with her passion for business strategy and mentoring, Ms. Uoti-Vaisanen built a business around market entry to the superyacht industry.
Supporting companies of all sizes, Ms. Uoti-Vaisanen has now helped to bring a hugely diverse range of products and services into the superyacht industry. Ms. Uoti-Vaisanen will support you to plan, prepare and strategically enter the sector with robust research and analysis that is comparable and relevant to your own business. We engage each company's work force and help them to produce future proof action plans and set up detailed reporting structures whilst assisting with top level business decisions.
To request further information about Ms. Uoti-Vaisanen through Appleton Greene, please Click Here.
---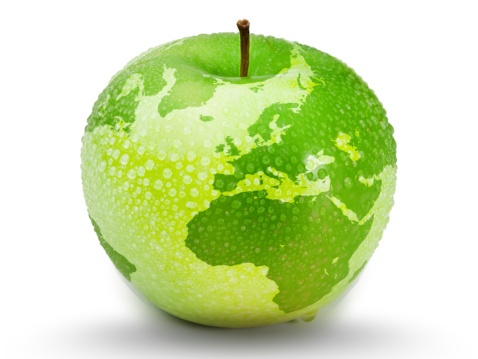 (CLP) Programs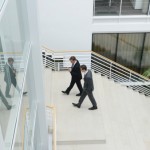 Appleton Greene corporate training programs are all process-driven. They are used as vehicles to implement tangible business processes within clients' organizations, together with training, support and facilitation during the use of these processes. Corporate training programs are therefore implemented over a sustainable period of time, that is to say, between 1 year (incorporating 12 monthly workshops), and 4 years (incorporating 48 monthly workshops). Your program information guide will specify how long each program takes to complete. Each monthly workshop takes 6 hours to implement and can be undertaken either on the client's premises, an Appleton Greene serviced office, or online via the internet. This enables clients to implement each part of their business process, before moving onto the next stage of the program and enables employees to plan their study time around their current work commitments. The result is far greater program benefit, over a more sustainable period of time and a significantly improved return on investment.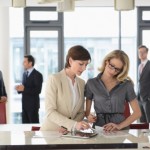 Appleton Greene uses standard and bespoke corporate training programs as vessels to transfer business process improvement knowledge into the heart of our clients' organizations. Each individual program focuses upon the implementation of a specific business process, which enables clients to easily quantify their return on investment. There are hundreds of established Appleton Greene corporate training products now available to clients within customer services, e-business, finance, globalization, human resources, information technology, legal, management, marketing and production. It does not matter whether a client's employees are located within one office, or an unlimited number of international offices, we can still bring them together to learn and implement specific business processes collectively. Our approach to global localization enables us to provide clients with a truly international service with that all important personal touch. Appleton Greene corporate training programs can be provided virtually or locally and they are all unique in that they individually focus upon a specific business function. All (CLP) programs are implemented over a sustainable period of time, usually between 1-4 years, incorporating 12-48 monthly workshops and professional support is consistently provided during this time by qualified learning providers and where appropriate, by Accredited Consultants.
---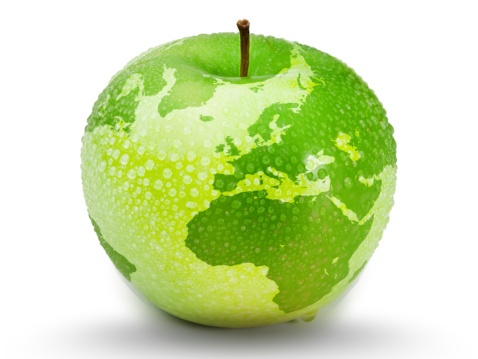 Executive summary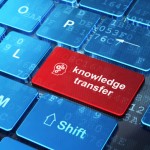 Superyacht Market Entry
Bringing together years of yachting sector knowledge and understanding of what works, and what doesn't, we have now built a 12-month program to holistically support well-established company's and start-up businesses who wish to access the superyacht community. Our program gives you the ability to adapt your business structure, your products and services and the mindset of your personnel where needed, to ensure the best possible chance of success.
We share insight into the unique motivations that this unusual sector has, and how best to promote your business proposition. We signpost who the key decision makers and influencers are and educate you on how to approach them. We give you the skills to conducts relevant market research and competitor analysis, and how to convert that information into efficient and future proof action plans.
Our program looks at all aspects of your business from marketing and sales, to logistics and customer services, and ensures that all departments work together synergistically to provide the levels of quality and service that the superyacht industry expects.
We also offer honest feedback at all stages of the program to make sure that your business is fully prepared at every level with a winning strategy for your superyacht market entry.
Businesses that complete the Superyacht Market Entry Program will have the research, systems, and processes in place to launch your products and services to the yachting sector. You will also have the knowledge and internal understanding of what it takes to build upon a successful launch and how to work as a team to deliver your promises and generate repeat business.
---
Superyachts offer prestige, sanctuary and adventure to their owners. And, to those who build, operate, and support the fleet they provide opportunities for financial success unimaginable in other markets.
This ultra-affluent, niche industry has high standards and a range of protocols and unusual motivations. These need to be met to enable new and established brands to successfully enter the superyacht sector and benefit from this hugely profitable market.
Our programme gives you the knowledge and tools to prepare your company for success. We help you conduct the required research and analysis to make an informed decision on whether entering the superyacht industry is a shrewd investment decision for your business.
Those who find an opportunity – and the opportunities are many and various – will be armed with a market entry playbook and marketing plan which will help you rapidly reap the rewards.
Together we will follow a 12-month learning programme where you will acquire all the knowledge you need to launch in this lucrative sector.
---
Superyacht industry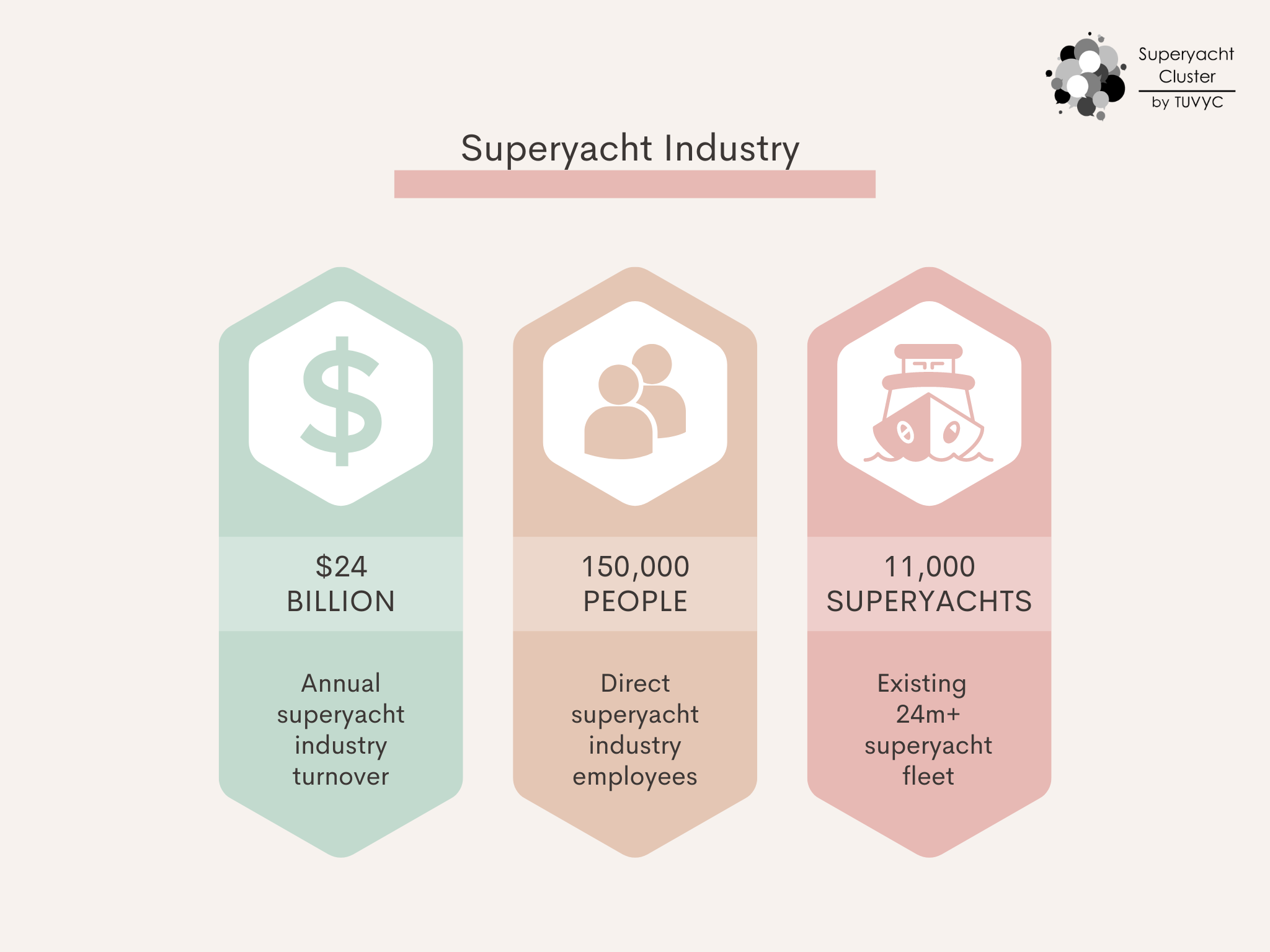 A highly profitable global industry supports the development, construction, operation, and maintenance of the superyacht fleet.
Superyachts are typically defined as large, luxurious, professionally crewed motor or sailing yachts, ranging from 24 metres to more than 180 metres in length.
The annual industry turnover is estimated to be in the region of $24 billion.
150,000 people are directly employed in the superyacht industry.
There are about 11,000 yachts over 24 meters in length, worldwide. Of these about 80% are motor yachts.
Every superyacht is unique and built of custom-made components.
The existing fleet of around 11,000 vessels provides a huge repair, maintenance, and improvement market. Yachts are regularly facelifted and updated to benefit from the latest technology and interior design trends.
---
Market outlook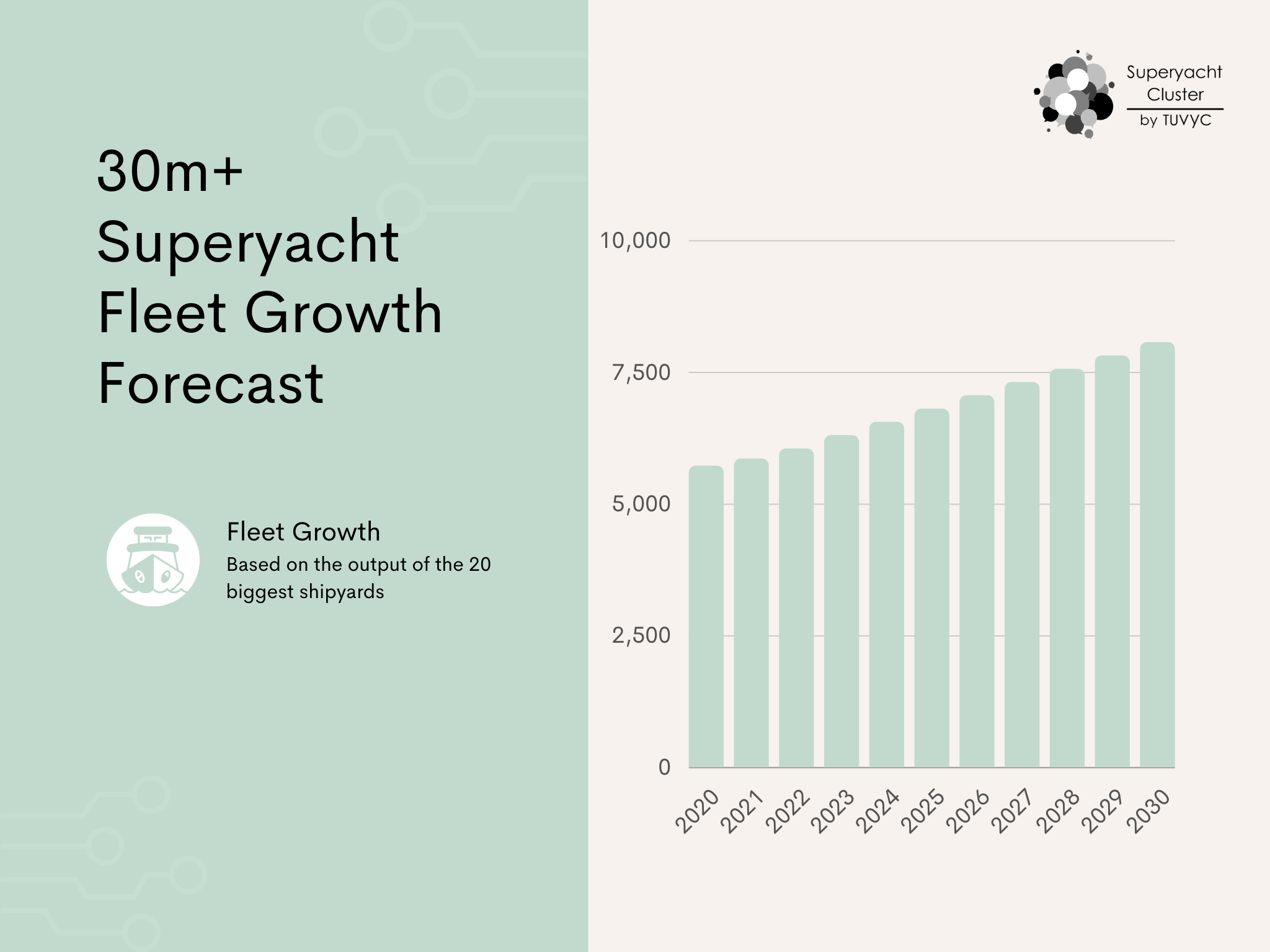 The market continues to grow significantly.
Covid, global economic uncertainty and the war in Ukraine have had no impact on the long-term market. Superyacht owners are financially secure and able to continue to invest in yachting.
Market leading superyacht builder Sanlorenzo is reporting a record-breaking order book of €1.7 billion. Other shipyards are announcing similarly buoyant trading.
The industry is working hard towards sustainability. Retrofitting the 11,000 yachts in the current fleet to get to zero emissions by 2035 ensures the future of the industry will be even more buoyant than in previous decades.
This includes the enormously lucrative opportunity to retrofit sustainable propulsion systems to the existing fossil fuel driven fleet, alongside innovative solutions required across every aspect of operating and maintaining a yacht.
There is an exceptionally positive outlook for the superyacht market which businesses from other sectors would be wise to consider as a growth opportunity.
Opportunity areas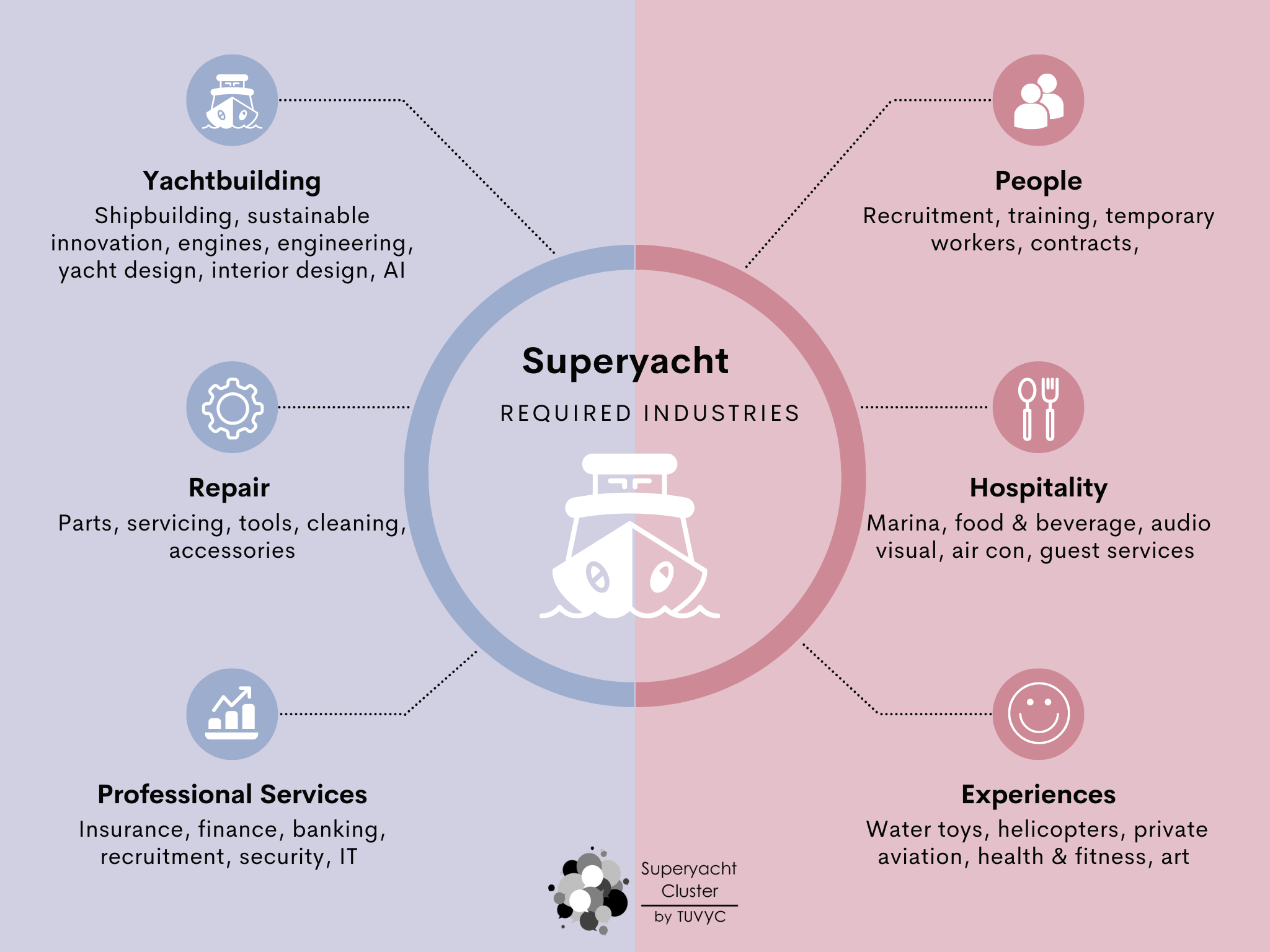 A diverse and ever-growing list of product and service providers are finding great opportunities in the superyacht industry.
The superyacht industry has been likened to Formula 1 motor racing. Both deliver and develop innovative solutions and technologies which other industries later adopt and utilise.
Opportunities exist for providers of the following and more:
Sustainable innovation
Sustainability has risen rapidly from a 'nice to have' to a critical specification point for many new superyacht owners.
The ambition to achieve zero carbon emissions is driving adaptation of technology from other transportation sectors. However, whilst there is certainty that fossil fuels are on the way out, the dominant technology to replace them is unclear.
Beyond the immediate need for changes in superyacht propulsion, opportunities exist throughout the vessel for sustainable innovation.
This opportunity for new market entrants applies not only in new build yachts, but also in retrofitting the existing fleet of around 11,000 superyachts with new technology to meet future sustainability goals.
---
Shipbuilding
There is an existing roster of established shipbuilders, but the market is not closed to new entrants.
The fully bespoke nature of superyachts and desire for new and innovative designs provides opportunities for new players.
Example: Meyer shipyard is moving from shipbuilding to building large yachts.
---
Engineering
Shipyards and businesses throughout the superyacht supply chain require engineering support from new providers.
Outsourcing of specific engineering tasks is common in this rapidly growing market, opening a route in for new businesses and providing immediate opportunities.
Technical and logistical support is required for the manufacture and provision of parts and accessories, cleaning gear, tools, and other items.
Example: Wartsila marine who traditionally worked in the cruise ship and commercial shipping sectors has now entered the superyacht market.
---
Yacht and interior Design
Exterior designers work to make a superyacht stand out, with responsibility for delivering the owner's vision, whilst working within the realms of practicality.
Interior designers are responsible for delivering a design scheme which fits the owner's vision for furniture, fixtures, and fittings.
Innovative and futuristic ideas and solutions are always welcome to challenge the market.
Example: Carla Guilheim a very well-known interior designer from Miami is now also designing yacht interiors.
---
Data management and AI
The global roll out of 5G is increasing the bandwidth available on-board.
Alongside entertainment benefits for guests, this brings increased opportunity for data rich navigation, safety, and maintenance systems.
Autonomy in shipping is expected to enable a paradigm shift in safety, navigation, and maintenance.
---
Food and beverage
Superyacht owners and guests expect the highest standards of gracious living and opportunities always exist for people who can provide unique experiences.
The superyacht industry is always looking for healthy, trendy, and sustainable food and beverage innovations.
The global provisioning chain opens great opportunities for niche products to enter the market where the highest quality is the number one value.
Example: Small and medium size food companies can access the high-end clientele in yachts and private aviation. Kultasuklaa Oy from Finland had a 25,000 units pre-order of their health bars from a private aviation company.
---
Hospitality industry
Entertainment and guest services will follow and improve upon the best of what is available in land-based hospitality environments.
Superyachts are essentially floating hotels and require many of the same fixtures and fittings.
These include the following and much more; tableware, furniture, art, accessories, food, kitchen equipment, bathrooms, bathroom accessories, beds, linen, carpets, aircon, security systems and security hardware.
Health and fitness are an ever-growing focus, with gym and other fitness equipment required, alongside personal trainers and other supporting staff.
Example: Ritz – Carlton hotel chain has the Ritz-Carlton yacht collection where they offer new experiences for their existing clientele.
---
Helicopters and private aviation
Airplane and helicopter access or ownership is a prerequisite for most superyacht owners and users.
Advanced technologies supporting sustainability and range gains, as well as more luxurious travel are always desirable.
Examples: VistaJet and NetJet work very closely with the superyacht market as the end clientele is the same. They both participate in yachting trade shows and feel great synergy between the markets.
---
Marina
Global marina businesses are involved in the development and operation of individual ports. They continually seek new technologies and supporting services to maximise their profitability and provide greater client comfort.
Marinas are adding capacity and facilities as they answer the needs of the ever-growing superyacht fleet.
Example: CCI (French chamber of commerce) is a public company in France which is now running many superyacht harbours in the South of France.
---
Water toys
New experiences to enhance leisure time on board are always desired by superyacht owners.
---
Financial services
Superyacht owners are high net worth individuals who require financial services to help with their insurance, financing, and banking needs.
Beyond direct ownership of a single vessel by one individual, other ownership models exist including syndicated and shared ownership.
Asset purchase maybe arranged using various long-term finance models, and others choose to lease rather than own their boat.
---
Legal services
Lawyers are required to provide contractual support and dispute resolution for issues around boat purchase, financial and leasing issues.
Employment contacts, confidentiality and security, and other legal issues offer further opportunities for legal firms to enter the superyacht industry.
---
Human resources
The superyacht industry directly employs around 150,000 people. Each one of these has a requirement for recruitment and training which new entrants to the market may wish to support.
With the high level of seasonality in yachting, many crew are recruited on short-term and temporary contracts. This presents opportunity for recruitment as well as associated issues like security vetting.
Example: Bernard Shulte Shipmanagement now includes YPI crew in their offer, providing specialist support for yacht crew recruitment.
---
Successful market entry
The superyacht industry is one of the most niche and luxurious markets. It offers a strong appetite for new innovations, exceptional products, and outstanding services.
Bringing together years of yachting sector knowledge and understanding of what works, and what doesn't, we have built a 12-month program to holistically support well-established companies and start-up businesses who wish to access the superyacht community.
Our program gives you the ability to adapt your business structure, products and services, and the mindset of your team where needed, to ensure the best possible chance of success.
During the superyacht market entry program, we first introduce you to the industry and its special characteristics.
In the second and the third parts, we focus on the market research process and gain insight through research for your company.
Once you have a good understanding of your competition, we lead you through a competitive analysis, and work on positioning and branding your offer to this market.
In the following chapter, we share insight into the unique motivations that this niche sector has, and how best to promote your business proposition. We signpost who the key decision makers and influencers are and educate you on how to approach them.
The next steps in our program are to investigate the industry specific marketing tools and build you a marketing plan for your superyacht market entry.
We then look at all aspects of your business processes from marketing and sales to logistics and customer services, ensuring all departments work together to provide the levels of quality and service that the superyacht industry expects.
We also offer honest feedback at all stages of the program to make sure that your business is fully prepared at every level with a winning strategy for your superyacht market entry.
---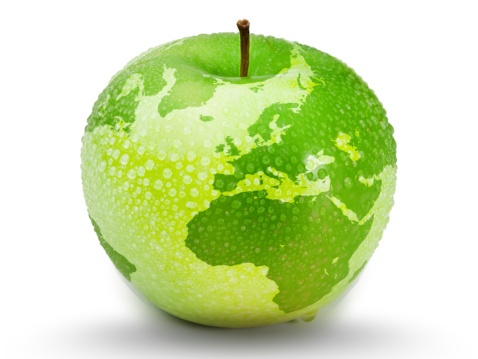 Curriculum
Superyacht Market Entry – Part 1- Year 1
Part 1 Month 1 Introduction to the Superyacht Industry
Part 1 Month 2 Strategies and Tools
Part 1 Month 3 Market Re