Superyacht Market Entry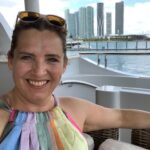 The Appleton Greene Corporate Training Program (CTP) for Superyacht Market Entry is provided by Ms. Uoti-Vaisanen Certified Learning Provider (CLP). Program Specifications: Monthly cost USD$2,500.00; Monthly Workshops 6 hours; Monthly Support 4 hours; Program Duration 12 months; Program orders subject to ongoing availability.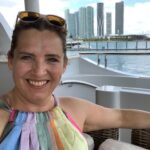 Personal Profile
Following a successful career working onboard some of the world's largest superyachts, Ms. Uoti-Vaisanen undertook an MBA in Business Management and started TUVYC consulting 10 years ago. Combining Ms. Uoti-Vaisanen's first-hand experience of working within this extremely affluent, niche sector, with her passion for business strategy and mentoring, Ms. Uoti-Vaisanen built a business around market entry to the superyacht industry.
Supporting companies of all sizes, Ms. Uoti-Vaisanen has now helped to bring a hugely diverse range of products and services into the superyacht industry. Ms. Uoti-Vaisanen will support you to plan, prepare and strategically enter the sector with robust research and analysis that is comparable and relevant to your own business. We engage each company's work force and help them to produce future proof action plans and set up detailed reporting structures whilst assisting with top level business decisions.
To request further information about Ms. Uoti-Vaisanen through Appleton Greene, please Click Here.
---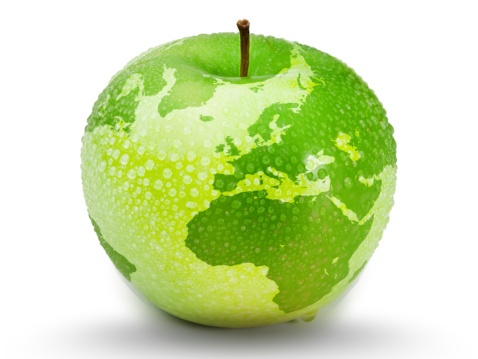 (CLP) Programs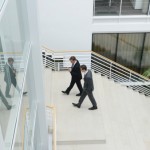 Appleton Greene corporate training programs are all process-driven. They are used as vehicles to implement tangible business processes within clients' organizations, together with training, support and facilitation during the use of these processes. Corporate training programs are therefore implemented over a sustainable period of time, that is to say, between 1 year (incorporating 12 monthly workshops), and 4 years (incorporating 48 monthly workshops). Your program information guide will specify how long each program takes to complete. Each monthly workshop takes 6 hours to implement and can be undertaken either on the client's premises, an Appleton Greene serviced office, or online via the internet. This enables clients to implement each part of their business process, before moving onto the next stage of the program and enables employees to plan their study time around their current work commitments. The result is far greater program benefit, over a more sustainable period of time and a significantly improved return on investment.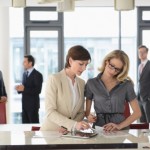 Appleton Greene uses standard and bespoke corporate training programs as vessels to transfer business process improvement knowledge into the heart of our clients' organizations. Each individual program focuses upon the implementation of a specific business process, which enables clients to easily quantify their return on investment. There are hundreds of established Appleton Greene corporate training products now available to clients within customer services, e-business, finance, globalization, human resources, information technology, legal, management, marketing and production. It does not matter whether a client's employees are located within one office, or an unlimited number of international offices, we can still bring them together to learn and implement specific business processes collectively. Our approach to global localization enables us to provide clients with a truly international service with that all important personal touch. Appleton Greene corporate training programs can be provided virtually or locally and they are all unique in that they individually focus upon a specific business function. All (CLP) programs are implemented over a sustainable period of time, usually between 1-4 years, incorporating 12-48 monthly workshops and professional support is consistently provided during this time by qualified learning providers and where appropriate, by Accredited Consultants.
---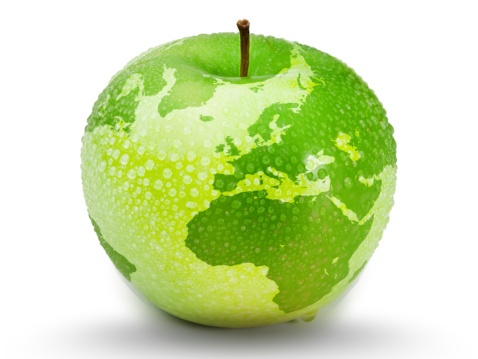 Executive summary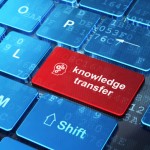 Superyacht Market Entry
Bringing together years of yachting sector knowledge and understanding of what works, and what doesn't, we have now built a 12-month program to holistically support well-established company's and start-up businesses who wish to access the superyacht community. Our program gives you the ability to adapt your business structure, your products and services and the mindset of your personnel where needed, to ensure the best possible chance of success.
We share insight into the unique motivations that this unusual sector has, and how best to promote your business proposition. We signpost who the key decision makers and influencers are and educate you on how to approach them. We give you the skills to conducts relevant market research and competitor analysis, and how to convert that information into efficient and future proof action plans.
Our program looks at all aspects of your business from marketing and sales, to logistics and customer services, and ensures that all departments work together synergistically to provide the levels of quality and service that the superyacht industry expects.
We also offer honest feedback at all stages of the program to make sure that your business is fully prepared at every level with a winning strategy for your superyacht market entry.
Businesses that complete the Superyacht Market Entry Program will have the research, systems, and processes in place to launch your products and services to the yachting sector. You will also have the knowledge and internal understanding of what it takes to build upon a successful launch and how to work as a team to deliver your promises and generate repeat business.
---
Superyachts offer prestige, sanctuary and adventure to their owners. And, to those who build, operate, and support the fleet they provide opportunities for financial success unimaginable in other markets.
This ultra-affluent, niche industry has high standards and a range of protocols and unusual motivations. These need to be met to enable new and established brands to successfully enter the superyacht sector and benefit from this hugely profitable market.
Our programme gives you the knowledge and tools to prepare your company for success. We help you conduct the required research and analysis to make an informed decision on whether entering the superyacht industry is a shrewd investment decision for your business.
Those who find an opportunity – and the opportunities are many and various – will be armed with a market entry playbook and marketing plan which will help you rapidly reap the rewards.
Together we will follow a 12-month learning programme where you will acquire all the knowledge you need to launch in this lucrative sector.
---
Superyacht industry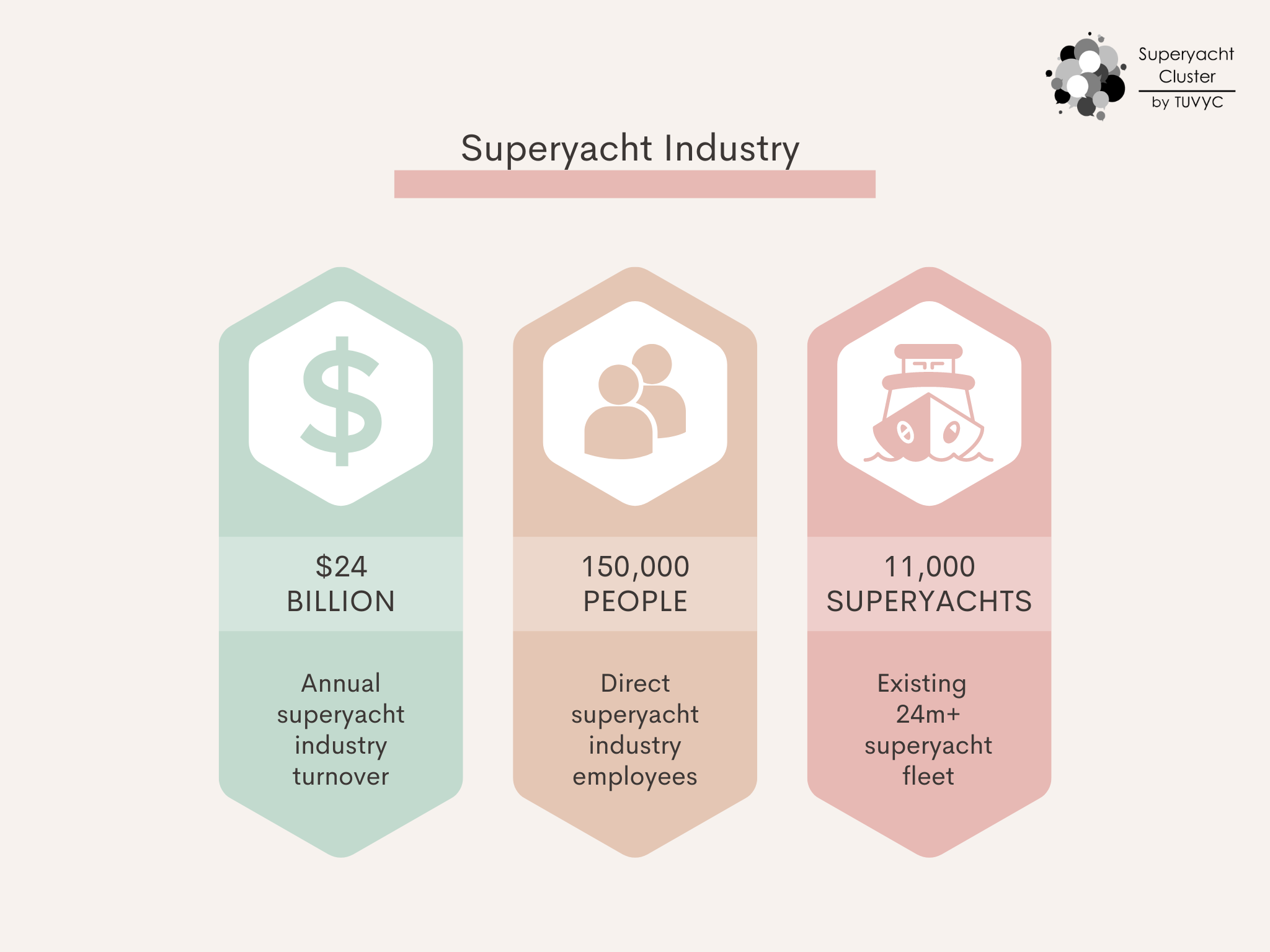 A highly profitable global industry supports the development, construction, operation, and maintenance of the superyacht fleet.
Superyachts are typically defined as large, luxurious, professionally crewed motor or sailing yachts, ranging from 24 metres to more than 180 metres in length.
The annual industry turnover is estimated to be in the region of $24 billion.
150,000 people are directly employed in the superyacht industry.
There are about 11,000 yachts over 24 meters in length, worldwide. Of these about 80% are motor yachts.
Every superyacht is unique and built of custom-made components.
The existing fleet of around 11,000 vessels provides a huge repair, maintenance, and improvement market. Yachts are regularly facelifted and updated to benefit from the latest technology and interior design trends.
---
Market outlook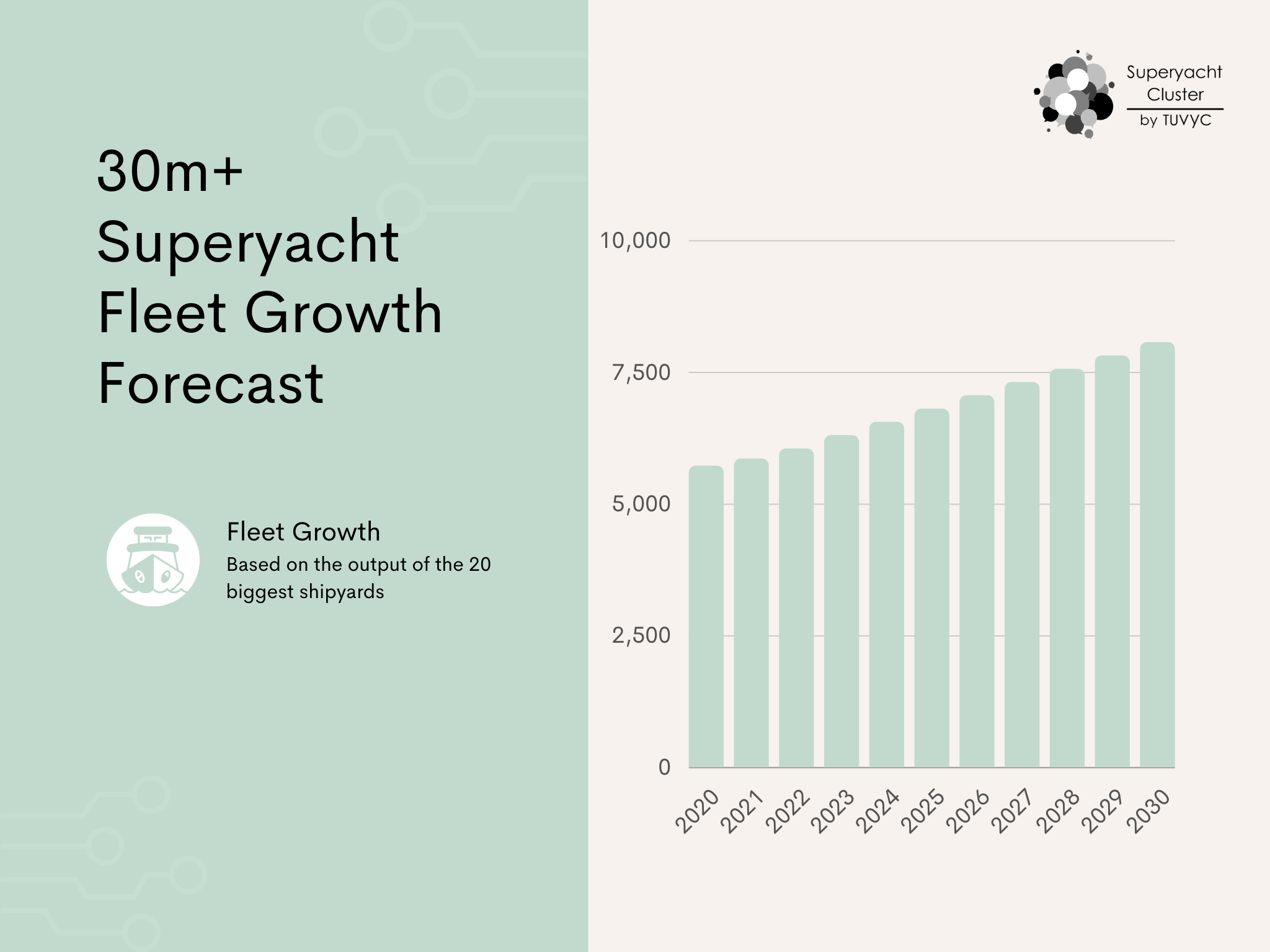 The market continues to grow significantly.
Covid, global economic uncertainty and the war in Ukraine have had no impact on the long-term market. Superyacht owners are financially secure and able to continue to invest in yachting.
Market leading superyacht builder Sanlorenzo is reporting a record-breaking order book of €1.7 billion. Other shipyards are announcing similarly buoyant trading.
The industry is working hard towards sustainability. Retrofitting the 11,000 yachts in the current fleet to get to zero emissions by 2035 ensures the future of the industry will be even more buoyant than in previous decades.
This includes the enormously lucrative opportunity to retrofit sustainable propulsion systems to the existing fossil fuel driven fleet, alongside innovative solutions required across every aspect of operating and maintaining a yacht.
There is an exceptionally positive outlook for the superyacht market which businesses from other sectors would be wise to consider as a growth opportunity.
Opportunity areas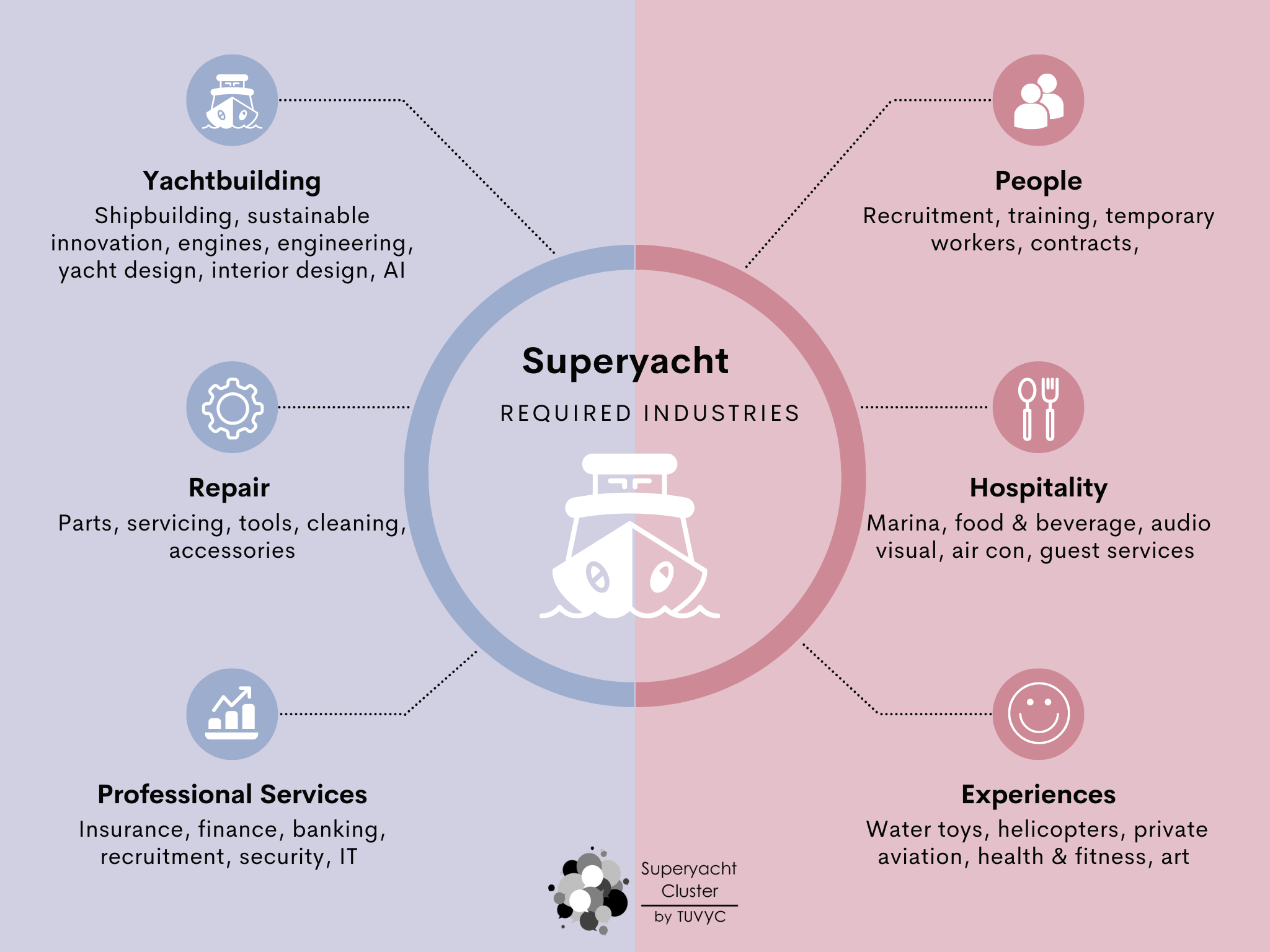 A diverse and ever-growing list of product and service providers are finding great opportunities in the superyacht industry.
The superyacht industry has been likened to Formula 1 motor racing. Both deliver and develop innovative solutions and technologies which other industries later adopt and utilise.
Opportunities exist for providers of the following and more:
Sustainable innovation
Sustainability has risen rapidly from a 'nice to have' to a critical specification point for many new superyacht owners.
The ambition to achieve zero carbon emissions is driving adaptation of technology from other transportation sectors. However, whilst there is certainty that fossil fuels are on the way out, the dominant technology to replace them is unclear.
Beyond the immediate need for changes in superyacht propulsion, opportunities exist throughout the vessel for sustainable innovation.
This opportunity for new market entrants applies not only in new build yachts, but also in retrofitting the existing fleet of around 11,000 superyachts with new technology to meet future sustainability goals.
---
Shipbuilding
There is an existing roster of established shipbuilders, but the market is not closed to new entrants.
The fully bespoke nature of superyachts and desire for new and innovative designs provides opportunities for new players.
Example: Meyer shipyard is moving from shipbuilding to building large yachts.
---
Engineering
Shipyards and businesses throughout the superyacht supply chain require engineering support from new providers.
Outsourcing of specific engineering tasks is common in this rapidly growing market, opening a route in for new businesses and providing immediate opportunities.
Technical and logistical support is required for the manufacture and provision of parts and accessories, cleaning gear, tools, and other items.
Example: Wartsila marine who traditionally worked in the cruise ship and commercial shipping sectors has now entered the superyacht market.
---
Yacht and interior Design
Exterior designers work to make a superyacht stand out, with responsibility for delivering the owner's vision, whilst working within the realms of practicality.
Interior designers are responsible for delivering a design scheme which fits the owner's vision for furniture, fixtures, and fittings.
Innovative and futuristic ideas and solutions are always welcome to challenge the market.
Example: Carla Guilheim a very well-known interior designer from Miami is now also designing yacht interiors.
---
Data management and AI
The global roll out of 5G is increasing the bandwidth available on-board.
Alongside entertainment benefits for guests, this brings increased opportunity for data rich navigation, safety, and maintenance systems.
Autonomy in shipping is expected to enable a paradigm shift in safety, navigation, and maintenance.
---
Food and beverage
Superyacht owners and guests expect the highest standards of gracious living and opportunities always exist for people who can provide unique experiences.
The superyacht industry is always looking for healthy, trendy, and sustainable food and beverage innovations.
The global provisioning chain opens great opportunities for niche products to enter the market where the highest quality is the number one value.
Example: Small and medium size food companies can access the high-end clientele in yachts and private aviation. Kultasuklaa Oy from Finland had a 25,000 units pre-order of their health bars from a private aviation company.
---
Hospitality industry
Entertainment and guest services will follow and improve upon the best of what is available in land-based hospitality environments.
Superyachts are essentially floating hotels and require many of the same fixtures and fittings.
These include the following and much more; tableware, furniture, art, accessories, food, kitchen equipment, bathrooms, bathroom accessories, beds, linen, carpets, aircon, security systems and security hardware.
Health and fitness are an ever-growing focus, with gym and other fitness equipment required, alongside personal trainers and other supporting staff.
Example: Ritz – Carlton hotel chain has the Ritz-Carlton yacht collection where they offer new experiences for their existing clientele.
---
Helicopters and private aviation
Airplane and helicopter access or ownership is a prerequisite for most superyacht owners and users.
Advanced technologies supporting sustainability and range gains, as well as more luxurious travel are always desirable.
Examples: VistaJet and NetJet work very closely with the superyacht market as the end clientele is the same. They both participate in yachting trade shows and feel great synergy between the markets.
---
Marina
Global marina businesses are involved in the development and operation of individual ports. They continually seek new technologies and supporting services to maximise their profitability and provide greater client comfort.
Marinas are adding capacity and facilities as they answer the needs of the ever-growing superyacht fleet.
Example: CCI (French chamber of commerce) is a public company in France which is now running many superyacht harbours in the South of France.
---
Water toys
New experiences to enhance leisure time on board are always desired by superyacht owners.
---
Financial services
Superyacht owners are high net worth individuals who require financial services to help with their insurance, financing, and banking needs.
Beyond direct ownership of a single vessel by one individual, other ownership models exist including syndicated and shared ownership.
Asset purchase maybe arranged using various long-term finance models, and others choose to lease rather than own their boat.
---
Legal services
Lawyers are required to provide contractual support and dispute resolution for issues around boat purchase, financial and leasing issues.
Employment contacts, confidentiality and security, and other legal issues offer further opportunities for legal firms to enter the superyacht industry.
---
Human resources
The superyacht industry directly employs around 150,000 people. Each one of these has a requirement for recruitment and training which new entrants to the market may wish to support.
With the high level of seasonality in yachting, many crew are recruited on short-term and temporary contracts. This presents opportunity for recruitment as well as associated issues like security vetting.
Example: Bernard Shulte Shipmanagement now includes YPI crew in their offer, providing specialist support for yacht crew recruitment.
---
Successful market entry
The superyacht industry is one of the most niche and luxurious markets. It offers a strong appetite for new innovations, exceptional products, and outstanding services.
Bringing together years of yachting sector knowledge and understanding of what works, and what doesn't, we have built a 12-month program to holistically support well-established companies and start-up businesses who wish to access the superyacht community.
Our program gives you the ability to adapt your business structure, products and services, and the mindset of your team where needed, to ensure the best possible chance of success.
During the superyacht market entry program, we first introduce you to the industry and its special characteristics.
In the second and the third parts, we focus on the market research process and gain insight through research for your company.
Once you have a good understanding of your competition, we lead you through a competitive analysis, and work on positioning and branding your offer to this market.
In the following chapter, we share insight into the unique motivations that this niche sector has, and how best to promote your business proposition. We signpost who the key decision makers and influencers are and educate you on how to approach them.
The next steps in our program are to investigate the industry specific marketing tools and build you a marketing plan for your superyacht market entry.
We then look at all aspects of your business processes from marketing and sales to logistics and customer services, ensuring all departments work together to provide the levels of quality and service that the superyacht industry expects.
We also offer honest feedback at all stages of the program to make sure that your business is fully prepared at every level with a winning strategy for your superyacht market entry.
---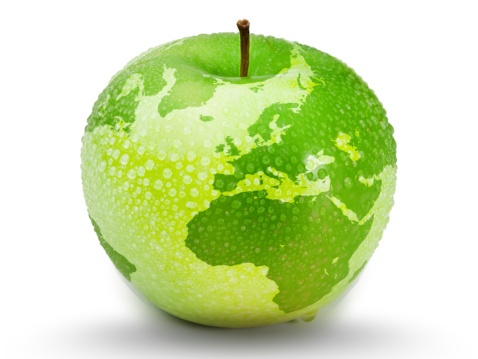 Curriculum
Superyacht Market Entry – Part 1- Year 1
Part 1 Month 1 Introduction to the Superyacht Industry
Part 1 Month 2 Strategies and Tools
Part 1 Month 3 Market Research
Part 1 Month 4 Competitior Analysis
Part 1 Month 5 Positioning and Branding
Part 1 Month 6 Customer Insight
Part 1 Month 7 Industry Culture
Part 1 Month 8 Marketing Tools
Part 1 Month 9 Marketing Plan
Part 1 Month 10 Entry Plan
Part 1 Month 11 Action Plan
Part 1 Month 12 Conclusion and Future
---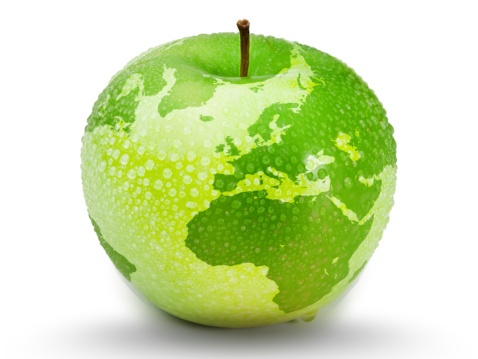 Program Objectives
The following list represents the Key Program Objectives (KPO) for the Appleton Greene Superyacht Market Entry corporate training program.
Program Title – Part 1- Year 1
Part 1 Month 1 Introduction to the Superyacht Industry – Discover the inner workings of the superyacht industry. Its past, present, and future. Gain expert knowledge and statistics on key industry stakeholders including the yacht builders and the ultra-high-net-worth-individuals that own them. Get realistic insight into this affluent market's growth potential and business drivers and be ahead of the curve in understanding where it is going.
Part 1 Month 2 Strategies and Tools – Equip you and your team with the processes on gathering valid and relevant information about the superyacht industry, its key players, and trends. Learn how to adapt these essential market research processes in your company. Understand who and what are the most reliable sources in the yachting sector and what protocols are required to engage with them. Strategize and implement these processes for your company and hone also your skills to conduct intensive interviews, questionnaires and face to face encounters and ensure you get useful and comparable data as a result.
Part 1 Month 3 Market Research – Receive valuable guidance on the market research process feasible in the industry. Learn how to chose the activities based on the chosen strategies and tools from module 2. Understand which tools to use and how to put them into action. Decide the relevant strategies to review, analyse and take action.
Part 1 Month 4 Competitor Analysis – Discover how to determine exactly who your competitors are within the superyacht industry and implement the process of conducting accurate and robust competitor analysis. Learn what information is pertinent to adapting your business model and what the competitors you didn't know you had could be disguised as. Use this process of competitor analyse to understand your competitors' strengths and weaknesses in comparison to your own, and to define your niche in the superyacht sector. This information together with the wider industry knowledge gained in previous modules will allow you to enter the process of positioning and branding.
Part 1 Month 5 Positioning and Branding – Based on the results of the market research process and the competitor analyses conducted in previous modules, study the process of how to successfully position your brand and your offer to appeal to the unique superyacht community. First impressions are extremely important in this busy and affluent industry. Understand the process of evaluating the unique drivers and motivations, as well as targeting a transient audience and ensure you enter the market in a winning position.
Part 1 Month 6 Customer Insight – Using the knowledge gathered in previous models on the market, your competitors and influencers, dive deeper into understanding your customer behaviour and the different ways they want information presented to them. This module glorifies the process of deeper insight into superyacht industry stakeholders and the culture, habits and decision-making processes of your chosen segment. With this information you will be equipped to prepare a targeted market entry action plan.
Part 1 Month 7 Industry Culture – The yachting industry has a distinctive decision-making culture. This module helps to create a process of preparing you to select the most appropriate marketing strategies and balance your marketing tools accordingly. As a result, participants will be well prepared to match their company behaviours to unusual superyacht industry codes of conduct and be able to define which practices are suitable for different stakeholders.
Part 1 Month 8 Marketing Tools – Discover what the most efficient marketing tools and channels are to target the superyacht community and learn from over 10 years of experience. Find out which social channels are used by which industry stakeholders and influencers and what publications they read. Learn the process of determining what online news outlets are worth targeting, who attends what events, and how to create appropriate marketing collateral that speaks directly to your target audience.
Part 1 Month 9 Marketing Tools – Gain the knowledge and tools on market plan creation. This process has as a goal to collate the industry specific information you have gathered and build a robust and future proof marketing plan that is realistic, actionable, and has achievable goals. Plan impactful campaigns for your market entry to the superyacht industry and attach a practical budget to your activities. This process includes also building in reporting and analytics that will give you short and long-term insight that allows you to stay fluid and adapt your business model as your brand grows.
Part 1 Month 10 Entry Plan – This process is the actual competitive entry plan that differantiates you from similar offerings. It is about creating with your marketing plan a winning knowledge-based strategic market entry plan. Coordinate all areas of your business, learn how to ensure internal communication are effective and time efficient and that all departments have the tools they need to work together. Get buy in across all teams and define what they can contribute to the market entry, and the resources they have available to do so.
Part 1 Month 11 Action Plan – Using your market entry plan and marketing plan define your business wide action plan. Create a timeline for the company to follow to make sure that logistics, distribution, operations, sales, marketing, and management know what they are doing and when they are doing it. Attach budgets, deadlines, and realistic goals for each department to ensure your market entry plan runs smoothly and that your company is ready to provide the customer service levels expected within the yachting industry.
Part 1 Month 12 Conclusion and Future – Conduct an effective evaluation on whether the superyacht industry is a potentially lucrative market for your business. Compare costs and output verses potential revenue and following a transparent review of all services decide if you are ready to start your market entry to the superyacht industry.
---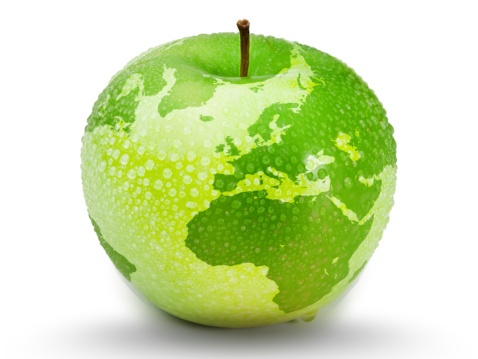 Methodology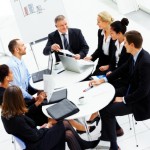 Superyacht Market Entry
History
I have worked in the superyacht industry for the last 20 years and for the last ten years have focused on market entry consultancy for startups and well-established businesses wishing to access this affluent, global marketplace.
Traditionally the superyacht industry has been extremely private. The owners often preferring not to be known publicly and the captains, crews, shipyards, and project managers working within a closed network of trusted suppliers and services that enable them to deliver the quality and service levels the owners expect.
This private and personal way of doing business makes it hard to enter the superyacht industry. First impressions matter a great deal, and your company needs to have the internal quality control, data, structure, and staff training to enable you to conduct yourself appropriately and build trust within the sector. Once that is in place you then need personal introductions and to understand the protocols that need to be followed to successfully communicate with the yachting community.
---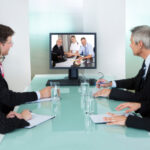 Development
Through Appleton Greene this superyacht market entry program will help you develop your brand and your processes to give you the best possible chance of success.
Whilst getting to know your business we will enable you to make educated business decisions backed up by accurate and robust data. Sharing best practices, proven contacts and over 20 years' experience, we will help you to gain a thorough and deep understanding of this unique, affluent community and how they do business.
We have divided the program in 12 modules that all work synergistically towards making your superyacht market entry smooth and successful. Through this program we may also introduce guest lecturers from within the superyacht industry to further enhance your experience and knowledge base.
---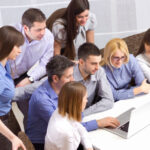 Implementation
We start by introducing you to the superyacht industry, its many unique and wonderful nuances and talk about the past and the future prognosis and sharing an overview of superyachts globally. This information provides you with the basic knowledge that your team needs in order to participate in this market entry program.
We then support you to set up the processes needed for you to conduct relevant and useful market research, to understand which sources are trustworthy, and what statistics will be useful for your business.
Once your team has conducted the market research, we help to make sure you have comparable data, support you in how best to analyze your learnings, and empower you to implement those learning into adapting your business model where required.
The next stage in the process is to analyze your competition within the superyacht industry. Further educating the team that conducted the market research project, we share insight into who your competitors might be and open up areas of the industry that contain hidden competition that you would not usually notice
Ones you have a good understanding of the market state, the process of positioning your own products and services to your target audience within this sector can begin. Working in partnership with your sales and marketing teams we look at your offer from branding through to your finished product.
We then dive deeply into the culture, events, stakeholders, and influencers within the global yachting market. It is vital that the whole company embraces the learning in these modules because it will allow you to adapt your internal attitudes and processes and enable you to communicate and conduct business within the sector you are entering.
Next, we review your marketing process. We help you make sure you have the marketing tools you need and the support to build a realistic and strategic marketing plan. We then enable you to follow that up with an action plan that brings your whole team together and ensures everyone knows what they are doing, and when they are doing it.
Our team has in-depth knowledge of the different marketing tools across all media that this industry uses and reacts to. By the end of these modules, you will have completed your preliminary market entry marketing plan.
Once you have these processes and tools in place, we will then help you to assess if you are ready to start your successful market entry to the superyacht industry and evaluate if the market is suitable for your company to invest in.
---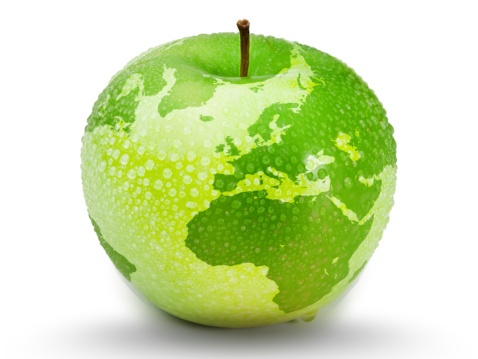 Industries
This service is primarily available to the following industry sectors: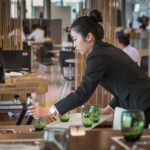 Hospitality
History
The hospitality industry is comprised of various sectors that house, feed, transport, and entertain visitors.
Each sector covers a broad range of fields, providing a distinct variety of goods and services. It's important to note that while separate from one another, they can often overlap and work in conjunction to create one complete and comprehensive hospitality experience.
Food and beverage industry
The food and beverage industry consists of the sourcing, purchasing, preparation, transportation, and serving of food and beverages to customers.
Given the wide variety of options available to customers when it comes to food, this sector has become one of the most successful and easy to identify sectors of the industry.
Recreation industry
One key sector of the hospitality industry is recreation. In general, businesses in the recreation industry provide customers with ways to entertain themselves, pursue hobbies, or experiences.
Travel and tourism industry
Travel and tourism are one of the largest sectors of the hospitality industry. In general, travel and tourism allow people to visit destinations outside of their normal environment.
All this above and much more is included in the superyacht industry service offer.
---
Current position
Food and beverage industry
In the global superyacht industry, the value of the food and beverage market has been estimated to €1 billon. This is divided to two separate market sectors for crew and owners/ charter guest food and beverages. This makes the market interesting for very vide range of products. There is a great demand for healthy, sustainable and innovative products but also the rare top luxury food and beverages.
When we talk about luxury food, we don't mean mac n cheese and your everyday pizza.
They're scrumptious, too, for sure. But when we add the term "luxury" in front of the word food, we literally mean delicacies that aren't everyone's everyday TV dinner.
Delicacies enjoyed onboard will include Sushi, Caviar, Foie Grass, Buttered Lobsters, Gourmet Lasagna, Champagne, fine wines and much more.
By far and large, seafood is most expensive food among all types. Seafood has enormous variety, ranging from Oysters, Crab, Fish, and many other types of edible sea creatures.
Oysters and Crabs are highly expensive and available in wide ranging variety across the world.
The increasing trend of vegan food is also expected to trigger the demand for more luxurious meat-free options.
The new trend in beverage consumption is low calorie and alcohol-free drinks, however a big market remains for traditional alcohol brands, rare waters, and health drinks.
Recreational industry
The recreational industry in superyachts includes all the entertainment offered to the clients.
This will include water sport equipment, water toys, diving equipment just to mention few.
On the other hand, it will also mean services offered from service providers including special entertainment such as island tours, restaurant experiences, helicopter services and onboard entertainment like magicians, air acropathy and Michelin* chef experiences.
Travel and tourism industry
The travel and tourism industry in superyachts can be understood as yacht chartering, and fractional ownership schemes.
This part of the superyachting industry covers everything from purchasing of the yacht, to preparing the yacht for the charter industry, and running the charter operation.
The variety of operations included in a yacht charter includes a wide range of activity, from helicopter rides, limousine services, and travel itineraries for the clients including hotel and harbour bookings.
Future Outlook
The superyacht industry continues its steady growth and the charter market with it. The future global superyacht market is expected to witness significant growth during the next few years.
This is a very strong growth indicator for the whole hospitality industry inside the superyacht sector.
---
INDUSTRY SWOT
STRENGTHS
Emerging markets
While the core markets such as the Mediterranean and Caribbean continue to grow, much of the overall sector growth is attributed to the increase in the number of adventure tourism and recreational activities in the emerging countries of Europe and Asia Pacific.
WEAKNESSES
Cost to serve
Superyacht customers are naturally demanding, and this can make delivering services challenging. New suppliers need to fully understand what is required to make a success of this market.
OPPORTUNITIES
New trends
The newest trends in food, beverages, entertainment, and experiences are always welcomed in the yachting industry. And the budgets of the clients are endless for any unique products or experiences.
THREATS
Constant innovation
The market demands constant improvement and ever more special experiences. Established players must continually evolve to stay ahead of the pack.
---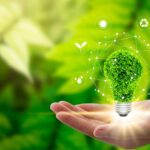 Green Tech
History
Sustainability has risen rapidly from a 'nice to have' to a critical specification point for many new superyacht owners.
The lack of global infrastructure to support greener yachting leaves many shipyards and owners second guessing where the next innovation will come from.
Superyachts are travelling more expansively and visiting increasingly remote and dangerous locations. This can create a jarring image for some stakeholders and furthers the need to limit environmental impacts.
---
Current position
Many high-net-worth individuals are focussed on sustainability. To consider superyacht ownership they will need compelling evidence that vessels are genuinely eco-efficient and not merely offering greenwash.
The ambition to achieve zero carbon emissions is driving adaptation of technology from other transportation sectors.
However, whilst there is certainty that fossil fuels are on the way out, the dominant technology to replace them is unclear.
One solution is to fit an electrical architecture which can be adapted to run with whatever becomes the dominant fuel type.
---
Future Outlook
Sustainability has moved from a moral imperative to a commercial one. Without delivering sustainability, shipbuilders will lose business over time.
Sustainable exploration is expected to recruit new younger, planet conscious superyacht owners.
---
INDUSTRY SWOT
STRENGTHS
Green tech focus
There is a genuine understanding that the industry must change to become zero emissions.
WEAKNESSES
Lack of consistency
There is a lack of consistency in the approach of different shipbuilders and other stakeholders. It will take time for the dominant technologies to emerge.
OPPORTUNITIES
New fuels
Hydrogen propulsion and other fuel cells are growing quickly in air and ground transportation, but maritime applications bring their own complexities.
Lurssen is currently building its first superyacht to incorporate hydrogen fuel cell technology.
This provides an efficient, sustainable solution. As well as the environmental considerations, an additional benefit of a fuel cell is that it is practically silent compared to a diesel engine, and the owner experience is greatly improved.
Methanol is another option under consideration, again with logistical limitations.
Green energy
Wind power hybrid systems are a logical adaption to motor craft. Adding sails fits the story of elegant travel and exploration which many superyacht owners aspire to.
Others are developing hydrogeneration systems, where a simple electric motor works as an alternator to harness energy from a free spinning propellor while a ship is under sail.
Battery power
The market waits for the first battery-powered superyacht. Given the pace of change in other markets, most notably ground transportation, it seems only a matter of time before we see an ocean going equivalent of a Tesla.
Gas recirculation
While existing fossil fuel propulsion persists, technologies like exhaust gas recirculation provide a compromise to limit emissions.
Sensor technology
Better data enables behaviour changes which result in more sustainable movement.
This extends into using radar and other sensors to read wave patterns and scan data for the voyage ahead, and to understand and respond to conditions as they evolve. This gives a more comfortable passage and savings on fuel.
Data management
Cloud based data management allows remote monitoring and control by yacht owners and fleet managers. This also opens the opportunity to intelligently use that data to deliver seismic changes in efficiency and safety.
AI enabled shipping
AI enabled shipping gives the opportunity is to act upon patterns in vastly wider data sets than any human mind can manage, with greater speed and reduced margin for error.
Within yachting the greatest areas of opportunity are in navigation, as well as cyber- and physical security. Navigational gains gain boost safety, but the greatest area of opportunity may be in helping improve sustainability.
THREATS
Lack of action
Ever increasing global understanding of the fragility of the natural world threatens any activity perceived as 'non-essential', including super yachting.
Legislation is likely to accelerate the change to zero emissions, and the superyacht industry may struggle to keep pace with the required change.
---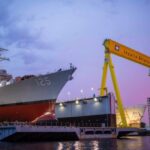 Shipbuilding
History
Over 10,000 superyachts with a length of 24 metres or more are registered. This fleet continues to grow.
The sizes of yards in the superyacht industry range from a hundred to a thousand or more employees. Some, mostly European yards, have a long tradition in yacht building.
Over their years of experience, they have developed sound management, strong leadership, and good quality assurance programs. Their reputation is strong, and they never suffer from a lack of orders.
There are many newcomers. These are either totally new yards, or yards which have been converted from small boatbuilding, or from building commercial or military vessels.
Each superyacht is unique and built of custom-made components. Joinery is handmade and represents art more than trade.
Sophisticated lighting provides a different mood for different occasions. Electronic equipment includes excellent entertaining, navigation, communication, and security systems.
There is very high level of luxury, sometimes even including gold plated ironmongery, silver cutlery and genuine artwork supplement in the interior.
---
Current position
New build superyacht projects typically range from €30 million to €300 million but can significantly exceed this on the biggest builds. For this money clients demand excellent quality, completion on time, and costs within the budget.
When people come into market for a new-build superyacht, shipbuilders are finding a market no longer simply focused on excess. Owners want experience and lifestyle, and that means better use of space, and access to remote locations.
The largest shipyards are growing their market share, marking a slow but steady consolidation of the key players. That said there are still a significant number of small shipbuilders in the market, reflecting the bespoke nature of superyachts.
Consolidation of the market is likely to continue as shipyards are increasingly moving to a portfolio approach. Rather than solely focus on a single market sector, they are building a wider range of yachts across multiple brands and adding refit and rebuild services.
This makes shipyards more financially sustainable, shares technical and strategic expertise, and closes out competition from less advanced rivals.
Northern European yards are generally considered market leaders for innovation and prestige. However, their bespoke model comes with the cost of time to market and yards elsewhere, especially Italy, often offer a quicker project delivery based on a semi-custom build model.
Superyachts differ significantly from other vessels in terms of refit time and maintenance they require during their lifetime. Superyachts require a huge amount of down time for maintenance to keep them in immaculate condition.
Increased chartering may lead to an increase in desire to own vessels outright, as well as a need for more yachts in the fleet to cover the additional usage shared ownership brings.
Improved digital communication between market players, including shipbuilders and brokers, has been driven by the pandemic. Rather than rely only on face-to-face meetings and global trade fairs, people are continuing to meet as and when they need to online. This increased connectivity is likely to be a positive factor for innovation, as well as helping get superyachts in the water more quickly.
---
Future Outlook
STRENGTHS
Experience
Existing shipyards boast years of experience, and have developed sound management, strong leadership, and good quality assurance programs.
WEAKNESSES
Perceived wastefulness of superyachts
For years, the industry seemingly accepted the notion that aside from recreation and the pursuit of pleasure, superyachts had no meaning beyond that of being an extravagant expression of wealth.
Shipbuilders must drive the move to sustainability, as well as show other benefits including global exploration, conservation, and scientific research to wider stakeholders for superyachts to remain relevant.
Many yacht owners already use their yachts for exploration supporting teams of scientists with their research into the natural world. Marine scientists are helped to research, with some superyachts even offering full laboratories on board.
Collecting water and marine samples, and even helping chart unmapped areas of the ocean floor, are other ways superyachts 'give back' to the wider world.
They also help with conservation of historic yachts and assist in the discovery and safekeeping of historic sites such as wrecks.
Furthermore, superyachts help in emergency response where natural disasters occur, assistance which is particularly valued in remote parts of the world.
In the future there will likely be even more ways to use superyachts. Introducing superyachts to a wider audience will help find new methods of collaboration and support the common good.
---
OPPORTUNITIES
Sustainable propulsion
New technologies are required to help superyachts move to zero emissions. See the section on Green Tech for more details.
Support-vessels
Support-vessels are being more widely specified on new build superyacht projects. The main purpose of the support-vessel concept is to enhance the superyacht experience.
In short, bringing more tenders and toys, better access, and freeing space on the mothership for owner and guest usage.
Multihull
Multihulls are expected to become more common in superyachts. They offer advantages in efficiency, and therefore potentially support the move to zero emissions.
3d printing
3d additive printing technology offers a new route to creating larger yacht component parts.
AI enabled shipping
Within yachting the greatest areas of opportunity for AI are in navigation, as well as cyber- and physical security. Navigational gains gain boost safety, but the greatest area of opportunity may be in helping improve sustainability.
There is likely to be a cascade effect of technology driven from commercial shipping. Once concepts are proven, and data sets enlarged, the compelling benefits will be desirable in all sectors, including superyachts.
Radar and sensor technology
Radar and other sensor technology can be used to read wave patterns and scan data for the voyage ahead, and to understand and respond to conditions as they evolve. This can help give a more comfortable passage, and savings on fuel.
Bridge design
The look of the overall vessel's design is increasingly stretching to improved aesthetics on the bridge. This is driven by a desire, and often need, to accommodate increasingly complex operating systems.
This also helps futureproof the bridge for later retrofit of technologies which are now emerging. This includes marine automation, navigation, and communication.
Collaboration
Businesses are increasingly working collaboratively in managing environmental impacts, delivering improved safety, or simply offering a better customer service.
Shipbuilder Oceanco encourages local yachting businesses to co-locate within their shipyard. This helps share expertise, creates economic efficiencies including better access to investment and finance, and presents a 'one stop' shipyard to the market.
THREATS
Zero emissions
Social, environmental, and legislative pressure to drive to net zero is an enormous challenge for shipbuilders.
Without delivering meaningful change the long-term viability of superyachting is under threat. Thankfully with collective effort this scenario looks set to be avoided.
---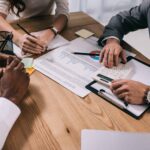 Insurance and Finance
History
New build superyacht projects typically range from €30 million to €300 million but can significantly exceed this on the biggest builds.
Financial services businesses support these projects in a variety of ways.
Project finance
Payment terms vary depending on the cost of the yacht being built and the negotiating strength of the parties.
From the perspective of the purchaser, a lump sum payment upon delivery and completion of sea trials is the most advantageous.
This allows the purchaser to continue to earn interest on their money while the yacht is being built and more importantly ensures that they have sufficient funds on hand to complete the construction of the yacht if the yacht builder fails to do so.
Conversely, from the yacht builder's perspective, it is desirable to have funds paid in advance to avoid having to borrow funds to pay for materials and labour. In practice, the compromise that is often made is an agreement on several progress payments to be made when certain milestones have been passed.
---
Current position
Advance provisioning
There is a huge spend by superyacht clients and crew. The advance provisioning allowance approximates the impact of chartering to local economies.
In 2020, advance provisioning exceeded €300 million in Europe alone.
Insurance
It is important to make sure any yacht, whether under construction or undertaking a refit, is adequately insured for the benefit of both the shipyard and the purchaser.
Normally shipyards carry a builder's risk policy that covers all yachts under construction or repair in its yard.
Some, but not all, of these policies include coverage to newly constructed yachts during sea trials.
Tax planning
In contracts for the construction of yachts to be used within European Union, there are normally provisions that provide for title to pass to the purchaser as construction proceeds and the yacht is paid for.
These clauses also attempt to pass title to equipment purchased for the yacht before it has even been incorporated into the yacht.
These provisions can cause problems if a yacht is being built for export. Often through careful planning, both provincial and federal sales tax can be avoided by structuring the sale to qualify for the export exemptions provided by the applicable tax laws.
By transferring title prior to delivery and prior to the vessel leaving the province there is a serious risk of losing one or more of these tax exemptions. Accordingly, this risk is often avoided by providing the purchaser an alternative (and less secure) source of security by way of a builder's mortgage.
This is done by leaving title in the name of the shipbuilder and having them record the vessel under construction with the Ship's Registry. The builder will then give the purchaser a builder's mortgage to be registered against the recorded vessel.
Financial entity
A legal entity will be created for ownership of the yacht as a separate asset.
For protection and privacy, yacht management will establish a separate financial entity for the operation of the yacht.
Management establishes accounts for this entity and the client's funds flowing through these accounts are exclusively for the operation of the vessel.
Accounting records
The entity created is provided with its own unique accounting profile. All records and statements are provided to the client or their appointed representative upon request.
Expenses management
The client will be consulted for approval for expenditures beyond those projected that exceed an amount set by the client.
The captain and designated heads of departments onboard will be issued debit cards for operating expenses and day-to day expenses. These cards are topped up as needed with the crew and kept to spending limits as agreed with the client.
Payroll
Offshore payroll services are specifically tailored to the unique nature of the yachting industry.
Crew members aboard mega yachts are of various nationalities and often do not reside in the country of their nationality. This presents considerable challenges with legality and tax obligations.
To mitigate this, management normally provides payroll services based in the Cayman Islands and Channel Islands.
Crew are paid monthly in line with their contracts. Days of leave are recorded, and any terminations of employment are properly accounted for and legally documented.
Health insurance
Management provides and administers crew health coverage through a certified third-party provider.
As crew join the vessel all forms and documentation are provided and submit