Supercharged Performance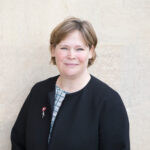 The Appleton Greene Corporate Training Program (CTP) for Supercharged Performance is provided by Ms. Stock Certified Learning Provider (CLP). Program Specifications: Monthly cost USD$2,500.00; Monthly Workshops 6 hours; Monthly Support 4 hours; Program Duration 24 months; Program orders subject to ongoing availability.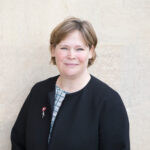 Personal Profile
TO BE ADVISED
To request further information about Ms. Stock through Appleton Greene, please Click Here.
---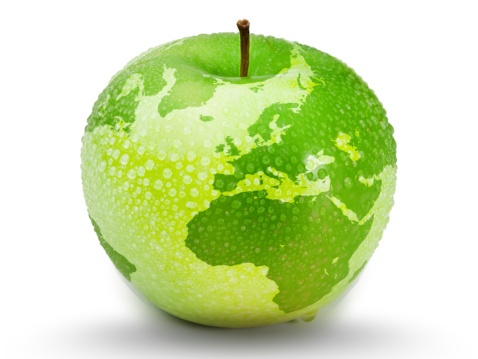 (CLP) Programs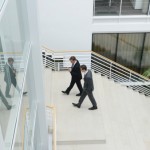 Appleton Greene corporate training programs are all process-driven. They are used as vehicles to implement tangible business processes within clients' organizations, together with training, support and facilitation during the use of these processes. Corporate training programs are therefore implemented over a sustainable period of time, that is to say, between 1 year (incorporating 12 monthly workshops), and 4 years (incorporating 48 monthly workshops). Your program information guide will specify how long each program takes to complete. Each monthly workshop takes 6 hours to implement and can be undertaken either on the client's premises, an Appleton Greene serviced office, or online via the internet. This enables clients to implement each part of their business process, before moving onto the next stage of the program and enables employees to plan their study time around their current work commitments. The result is far greater program benefit, over a more sustainable period of time and a significantly improved return on investment.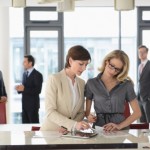 Appleton Greene uses standard and bespoke corporate training programs as vessels to transfer business process improvement knowledge into the heart of our clients' organizations. Each individual program focuses upon the implementation of a specific business process, which enables clients to easily quantify their return on investment. There are hundreds of established Appleton Greene corporate training products now available to clients within customer services, e-business, finance, globalization, human resources, information technology, legal, management, marketing and production. It does not matter whether a client's employees are located within one office, or an unlimited number of international offices, we can still bring them together to learn and implement specific business processes collectively. Our approach to global localization enables us to provide clients with a truly international service with that all important personal touch. Appleton Greene corporate training programs can be provided virtually or locally and they are all unique in that they individually focus upon a specific business function. All (CLP) programs are implemented over a sustainable period of time, usually between 1-4 years, incorporating 12-48 monthly workshops and professional support is consistently provided during this time by qualified learning providers and where appropriate, by Accredited Consultants.
---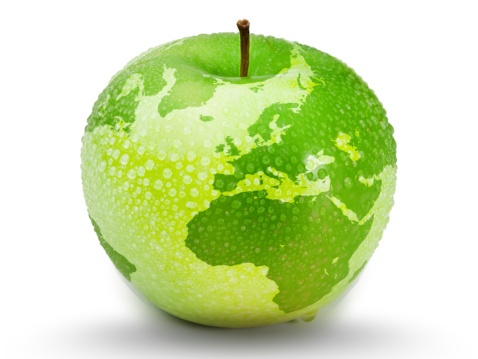 Executive summary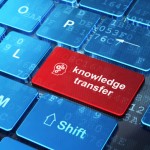 Supercharged Performance
Productivity improvements drive economic progress. In Western economies labour productivity has been stagnating since the 1970s, so placing downward pressure on wages and increasing inequalities between rich and poor. This global problem has real world implications within organisations as one of the key drivers of this trend has been a historic reduction in innovation. While we are living through a technological revolution, as businesses we are not all maximising the opportunities to take advantage of the possibilities which exist.
One factor is that many leaders and managers are not IT confident. That is they are only confident investing in innovations which align with their known technical knowledge. The options for technological applications are vast, so it is not surprising that business leaders are not aware of all of them. The productization of IT makes it more likely that an organisation will purchase a readymade solution – but how to choose the right one? The world is littered with failed IT projects, and change projects which created as many problems as they solved, all while creating strife amongst staff teams.
What if leaders and managers could have an altered skill set that combined great management practice with the skills to investigate the factors that could unlock improved productivity and performance? What if leaders could devise solutions that improved profitability and made life easier for staff, customers and stakeholders? And how about a change management methodology which emphases working with staff to devise great solutions so that they want change to happen rather than dreading it and fighting it off? Supercharged performance is about all of these, taking the logic of high performing teams into the 21st century and to the next level.
---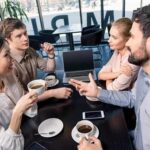 History
The move to mass production started by Henry Ford in 1913 with his implementation of the first moving production line for the Model T caused manufacturing businesses to focus in new ways on ways to maximise operational efficiency. The production targets and enforced streamlined performance of Two World Wars continued with this trend to break previously specialised tasks down into simple ones which could be completed to a good standard by unskilled workers. It was also around this time that Henry Gantt introduced his Gantt Chart as a project management methodology
In the post war period of the 1950s performance appraisals gained traction with a focus on how personality impacted performance. Over the next decade these adapted into a management by objectives, with the setting of goals and objectives for staff performance to both motivate and track achievement. Operational performance and efficient target setting was still important at this time, mainly in response to the major complex re-building projects in the post war and Cold War era. Dupont was one of the businesses leading the charge and in 1957 they devised the Critical Path Method, a key tool to aid decision making and the efficient design of project plans. A year later the US Navy implemented PERT (Program Evaluation Review Technique) to help with building Polaris. The Tavistock Institute introduced the concept of High Performing Teams, and organisations such as Boeing used this model to change their culture to one which merged the business goals of the organization with the social needs of the individuals who worked in them creating huge performance gains.
By the end of the century many organisations implemented systems of 360 degree feedback, in part as layers of management and bureaucracy were being shed with the increased usage of computer power. Flatter corporate structures and a move away from patriarchal leaders to emphasise the importance of creating leaders at every level in the business made gaining feedback from a wider variety of viewpoints to be seen as a good way to improve staff performance. This also aligns with the move to see stakeholders rather than just shareholders as a way to direct corporate goals. Development of High Performing Teams thinking introduced more organisations to the value of psychometrics to help ensure a productive balance of personalities within teams, as well as the power of coaching and mentoring to drive staff development and motivation. Increasingly, money is not seen as the key staff motivator and how staff are treated as part of the decision making process is seen as a way to drive performance.
Theories of Emotional Intelligence began to proliferate in the 1990s as a Leadership competency, and a way for managers to make better decisions by focusing on social intelligence, feelings, and emotions to guide thinking and action. Goleman described 5 elements of emotional intelligence as self-awareness, self-regulation, social skills, empathy, and motivation, and his work opened up a new wave of management thinking.
From 1975 onwards, there was an increasing body of work looking at how to prevent and reduce project overruns in IT and in 1984 Goldratt introduced his Theory of Constraints model to push leaders to focus on what stands in the way of achieving goals, understanding those constraints and actively working to re-organise the rest of the business in order to overcome them. Soon after the agile software development model Scrum was named as a project management style. The Scrum methodology for IT projects is based on using multiple independent small teams working to a series of short term targets to create burst of intensive creative activity.
The late 20th century saw progress in the thinking of lifelong learning, more importantly how adults learn for work, and how they learn in different ways to children and much of this thinking is seen in the development of competence based learning and how best to support the transference of theory into practice, as well as the development of expertise.
By the 2000s the ability for organisations to create the necessary data structures to gather continuous feedback on staff performance leads to more focus on regular data led performance management. The focus on Performance Management of staff in turn identifies a lack of employee engagement in many organisations as an issue impacting both staff and business performance. Surveys such as the Gallup Q12 gave organisations methods to track levels of employee engagement over time. The Agile manifesto was launched in 2001 as a model of lightweight software development, moving projects from needing high level design finalised prior to any production to a model of dividing tasks into short phases of work with frequent reassessment and adaptation of plans. Frequent re-design to adapt to new information has been shown to reduce mistakes and improve performance.
---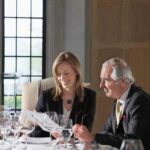 Current Position
The current pressures on business leaders are huge and the pressure to perform is enormous – the constant need to deliver more with less; to maximise the productivity gains offered through technology without necessarily having the skills and knowledge to really understand the possibilities; to respond to the increasing need to run a values based organisation which takes Corporate Social Responsibility seriously; adapting business practices to reduce environmental impact and increase sustainability, all without looking cynical while maximising profits; being responsible for the wellbeing of staff; being able to achieve long term goals whilst still dealing with the day to day.
The proliferation of data systems can mean managers are swamped with data. But often the data does not actually answer the key questions but reports on what was easy for an IT system to report on, or what someone else thought was a useful question. The ability to make quality decisions is dependant on the quality of the data being used to base that decision on. By improving the ability of leaders to be able to correctly define a problem to be solved; to describe the performance to be managed; to understand the causations; significantly improves their ability to make quality data led decisions. As important as data is, leaders need emotional intelligence and intuition when they analyse it and take performance decisions. Performance comes not only from making the right calls at the right time to take advantage of opportunities but in how the decisions are made and communicated.
Social media has significantly increased the external accountability for business, and the pandemic has led to a significant change in work practices. What were short term emergency decisions now need re-evaluating to identify what should stay as good practice and what is no longer fit for purpose. These decisions need to be taken in the round, by going back to the big picture of culture and purpose for the organisation. What are the new priorities as we emerge from survival mode? Post pandemic supply issues do not just apply to manufactured components, but in many cases to skilled workers, and inflation is adding unfamiliar pressures not really experienced for 30 years.
It is in this environment that new ways of leadership thinking need to be introduced. Too many technology projects fail because executives are not able to sufficiently describe the change they are looking to effect, or understand the how to create a change so that it positively impacts key stakeholders. This difficulty hampers the design of new processes and data systems leading to poor communication between executives and developers. When the solution also fails to make life easier for staff it becomes a much tougher change to implement than it needed to be. At a time when there are significant benefits to be gained by revolutionising how work is conducted – reducing environmental impact, increasing responsiveness to staff needs, taking advantage of new technologies, leaders and managers need to expand their skill set – to go beyond normal management thinking and combine techniques from a range of disciplines to truly supercharge performance.
---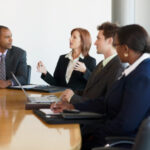 Future Outlook
The last couple of years has seen globalisation start to be unpicked. There are enormous business benefits to sourcing production in locations with the best cost:skill ratios. But increasing moral backlash concerning offshored human rights, sustainability, and ever increasingly complex supply chains are reducing stakeholders appetite for the model. Combine this with a realisation that off shoring has created a lot of social problems in developed countries while not always providing a superior solution mean we have seen increasing examples of previously offshored activities being brought back.
Organisations are being increasingly expected to have an opinion about social issues, and to use their resources to be part of the solution. Consumers are increasingly cynical, especially concerning impressions of greenwashing, and of business not moving far enough or fast enough to effect the real urgent change they want to see. Newer brands who have been able to present themselves as green from inception are stealing a march, and this increasing idealism is also being seen in the B2B market.
Technology will play a huge part in helping organisations adapt. But this requires managers and leaders to have a much better understanding of how to identify the best projects to invest in. Too many IT projects are expensive failures due to a failure to correctly describe the issues to be improved by the project, and an over-reliance on 'experts' to inform them of the best way forward. This makes leadership teams susceptible to scope creep, and to being sold a solution to a problem that they don't have – shoehorning the processes of the business to the IT system rather than developing a system that reflects the best practice way the business operates. Huge all-encompassing IT solutions tend to be unwieldy and expensive to both maintain and update as circumstances change. This leads to increasing numbers of workarounds and examples of staff using their initiative rather than follow the system. This ultimately reduces performance and creates the opposite of what was intended – a low performing team rather than a high performing one.
The future lies in equipping leaders with a greater range of skills and knowledge to support them to create supercharged performance. The ability to analyse business and stakeholder needs and use this to improve the staff, stakeholder and customer experience
Performance does not just come from great systems and processes, but they are important parts of the puzzle. Staff cannot give their best when the equipment, systems and processes they are required to follow do not make it easy for them to work efficiently, deliver great customer service, maintain and promote a right first-time attitude, and work to deliver the organisations vision. The flip side of this is that great equipment, systems and processes will not deliver this either without having high quality staff who are treated with respect, valued for their opinions, trained, and who believe in what the company is trying to achieve. Supercharged performance comes from developing leadership teams which can and do deliver on all of this. And that requires a Leadership education which develops the skills, knowledge and mindset to do so.
---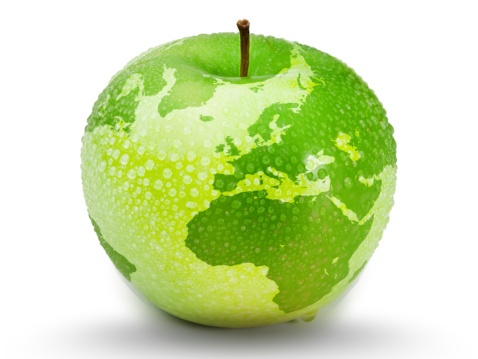 Curriculum
Supercharged Performance – Part 1- Year 1
Part 1 Month 1 Situation Review
Part 1 Month 2 Future Definition
Part 1 Month 3 Investigation Techniques
Part 1 Month 4 Stakeholder Review
Part 1 Month 5 Business Process
Part 1 Month 6 People Assessment
Part 1 Month 7 Needs Analysis
Part 1 Month 8 Gap Analysis
Part 1 Month 9 Prioritization
Part 1 Month 10 Communication Planning
Part 1 Month 11 Requirements Development
Part 1 Month 12 Agility
---
Supercharged Performance – Part 2- Year 2
Part 2 Month 1 Critical Paths
Part 2 Month 2 People Planning
Part 2 Month 3 Solution Review
Part 2 Month 4 Trial Runs
Part 2 Month 5 Operating Procedures
Part 2 Month 6 Data Requirements
Part 2 Month 7 Performance Management
Part 2 Month 8 Iterative Evaluation
Part 2 Month 9 Team Review
Part 2 Month 10 Stakeholder Review
Part 2 Month 11 Impact Analysis
Part 2 Month 12 Demonstrating Success
---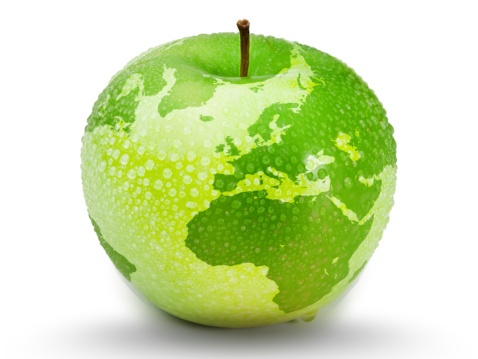 Program Objectives
The following list represents the Key Program Objectives (KPO) for the Appleton Greene Supercharged Performance corporate training program.
What is the business process to be implemented?
The Team Performance Transformation (TPT) process combines mainstream management best practice, with the key principles of Information systems Business Analysis and the teachings of Emotional Intelligence to give a unique model for success change and performance improvement.
What skills and knowledge are needed to implement the business process?
---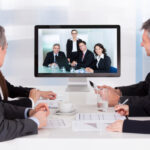 Process Planning
1. Situation Review
Objectives: To understand the performance indicators which demonstrate sub optimal team performance and to be able to interrogate those indicators to generate a fully rounded evaluation of current performance. Participants will explore the basics of a range of key management theories and discuss how they apply to their own context, including Human Relations Theory, Systems Theory and Quantitative Management. The research behind Human Relations Theory shows that staff satisfaction is related to the attention shown to people by management over the content of any specific change and can be an excellent starting point to understanding why team satisfaction levels are perhaps not what executives would like. Systems Theory encourages the consideration of the organisation as both a system and in the context of its external environment, looking at how different sub-systems interact to either create synergistic performance enhancement or long term decline in performance. The exponential expansion of data systems in business makes the application of Quantitative Management theory valid to all business contexts, but data is not a panacea and cannot be used to answer all management or leadership questions.
Participants will be exploring the value of interpreting information concerning customer reviews, financial performance, comparative performance, staff satisfaction, staff performance, KPI achievement, and business culture as a methodology for grading and benchmarking team performance against key business objectives. This will include analysing current data collection methods for fitness for purpose and devising alternatives which can generate a more accurate picture. The situation review will focus on people, processes, technology, systems, management, product, quality assurance, and culture as the reasons for under-performance tend to be multi-faceted, interlinked and complex.
Participants will complete a Harrison Assessment psychometric assessment and use this to explore how their unique personalities impact on their management practice, team relationships, and performance management. Understanding this helps participants to be able to improve their practice as reflective practitioners, a key performance improvement methodology.
---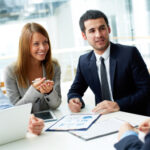 2. Future Definition
Objectives: Effective change management requires two things before it can start – crystal clear problem definition and understanding of where an organisations performance is in the present; and a measurable and clear vision of the future. In terms of business performance, maximum improvement comes when we work both qualitatively and quantitatively. In describing the future vision participants will consider people, processes, technology, systems, management, product, quality assurance, reputation, and culture.
Participants will work to define if they are aiming for good or excellence in terms of future team performance and to be able to define what either good or excellence looks like in their context. They will move onto explore the circumstances which need to be in place in order enable good or excellent to happen, while using the theories and the research conducted in Month 1 to inform their thinking. This thinking will be partly informed by the wider organisation culture and participants will explore some key theories in this area, such as the work of Edgar Schein who explored culture through artifacts, espoused values and basic underlying assumptions to explain why cultural change in often the toughest to achieve; and Charles Handy who linked culture to the structure of an organisation to explain culture via power, roles, tasks and people.
This session is about setting the vision, aims, and objectives for the change to be undertaken and in specific measurable and timebound terms so it is clear when that vision has been achieved and the broad change participants wish to achieve. Without a clear vision which clearly describes a positive future state of performance it becomes too easy for business leaders to become distracted as we move into the research phase – just because a problem is found, and a solution is available does not mean this is relevant to the task in hand. Reviewing activity against the task in hand can stop mission creep.
---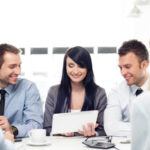 3. Investigation Techniques
Objectives: Having identified in broad terms the level of current performance and defined the desired future state, participants will now go through a stage of completing detailed investigations to confirm their thinking and enable detailed problem definition. This session will enable participants to understand the principles and techniques which can be used, from interviews, observations, document reviews and questionnaires.
This session will enable participants to devise a research plan identifying the optimum techniques to use to identify the true picture of people, processes, technology, systems, management, product, quality assurance, reputation, and culture within the team. So if for example an issue has been identified where staff are not following a formal procedure then investigations will need to take place to explore why the procedure is not being followed – Is it that the staff have not been trained, or existing performance management does not reward compliance, are the IT systems making it easy to follow the procedure, did the implementation of the process create benefits for every person affected by the change? To devise improvements participants will be encouraged to take this multi-disciplinary investigative approach in order to be better able to define the problem to be solved correctly.
Focus will be given to the skill of writing good questions for interviews and questionnaires, observation techniques to gain a true picture of real life behaviour, consideration of which documents to explore and what they might reveal. This will involve exploring both good practice and examples of poor technique to help participants to develop a quality initial investigation plan.
Too many change management projects go astray due to a failure to take the necessary time to investigate the underlying causes of poor performance, so the solutions which are implemented do not work.
---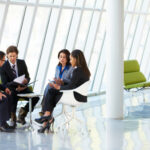 4. Stakeholder Review
Objectives: When conducting investigations to define performance problems stakeholder engagement is a key stage. Stakeholder Theory emphasises the interconnected relationships between a business and its customers, suppliers, staff, shareholders, local communities, investors and regulatory bodies. These relationships are considered more important to long term business success and reputation than a focus purely on shareholder management.
In this session participants will be exploring the importance of being able to answer certain key questions, and will be considering how to go about being able to empirically answer them. Engaging with key internal and external stakeholders helps identify key potential blocks to progress, and potential cheerleaders. Topics to be considered will include:
The quality of product or service delivery, exploring production values, quality assurance, customer opinion, and impact on the local environment of business activities.
The customer service experience across a range of communication channels including telephone, email, web sites, and social media. Many businesses are struggling to keep up with rapidly evolving digital communication technology, and this can have a significant impact on external perceptions of customer service quality
A recent survey by Deloitte found 88% of senior executives were explicitly focused on managing business reputation as a key business focus. Good reputation management practice requires the consideration of reputation as a key part of any decision making process. Therefore at the start of a change management process we consider the current business reputation and how participants can accurately gauge what stakeholder really think.
Corporate Social Responsibility is becoming ever more important as consumers are increasingly values and ethics driven in their purchasing decisions. Considering and working to reduce the environmental impact of business activities is a major part of the wider CSR agenda. Therefore when investigating business improvements which would lead to enhanced performance we need to go beyond a better implementation of the status quo, to considering potentially radical changes to how business is conducted. This can lead to seismic performance improvements, financial gains, and significantly improve business reputation.
---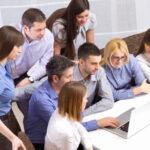 5. Business Process
Objectives: Participants will be exploring Swim Lane Diagrams. A type of flowchart that delineates who does what in a process, Swim Lanes are an excellent way for Managers to interrogate business processes in an easy to understand graphical format. The technique of drawing them requires engagement with the reality of how a process operates in the real world, and their analysis allows for participants to spot areas where a process is not streamlined, is placing too much burden on one person or department, or has tasks in the wrong order. Swim Lanes build on the thinking behind stakeholder management, showing how staff interact with customers, suppliers, and external bodies; and where that communication can be improved.
This technique also aids the identification of automation opportunities. In most organisations, business analysis is carried out by specialist staff which fails to give Managers the skills to effectively be able to identify opportunities for improvements of the ability to effectively communicate those needs. This often leads to technology based changes to fail to meet business requirements, partly due to the lack of ability of the business to be really clear about what those requirements are.
In previous sessions, participants have identified in quite broad strokes where they think their performance issues lie. The investigations carried out in months 3 and 4 will feed into the Swim Lane, informing the conversation and which specific processes are a priority for more detailed analysis. They will also inform who should be involved in the multi way swim lane production sessions as it is important that all those with a key role in the process are present to discuss how things operate in the real world as opposed to on paper. Many managers find these sessions hugely eye opening as they appreciate how work actually gets completed in their team, which then helps inform understanding about why the culture and performance is in its current state. Once again, this informs the correct identification of the problems to be solved.
---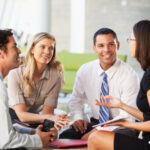 6. People Assessment
The final stage of investigations looks specifically at the people in the team and questions if they have the necessary skills, knowledge, attitude, and engagement for the team to perform at the top level. Participants will gain a basic understanding of the Theory of Performance and will be able to apply the three conditions for optimal performance to their own context – performer's mindset, the enrichment of the environment, and the use of reflective practice. Participants will also explore the applicability of Work Enjoyment Theory and psychometrics to help identify those team members who are struggling to work effectively in the team, as well as the thinking around Communities of Practice.
While diversity can be hugely beneficial to driving business performance not all diversity in personality and viewpoint is healthy for a team to perform. To deliver effective performance improvement and sustained transformation, it is important for them to be constructed for a group of individuals who can gel, work together with minimal conflict, and who can respond positively to their managers style. In this session participants will be analysing how true this is for their teams, and identifying the investigation techniques they can use to gain an accurate picture of what team members are really thinking.
We will be reviewing the Swim Lane diagrams from the previous session to identify which of the issues they identified can be explained by people issues, which will require a different solution than changing technology or adding in automation. This work also links back to the work covered in session 2 around aiming for excellence, as well as exploring participants aptitudes regarding effective performance management and how that impacts team performance and relationships.
---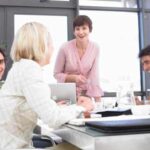 7. Needs Analysis
The ability to be able to recognise alternate viewpoints and incorporate them into a change management perspective so that all the affected parties see an improvement in their personal lived experience is a key underpinning to successful project implementation. Having spent 4 months investigating the needs of the team and key stakeholders in terms of people, processes, technology, systems, management, product, quality assurance, reputation, and culture participants are now moving to the next stage of implementing the Team Performance Transformation process, which is to start synthesising the findings into a recognition of how to start solving the issues which have been raised.
The Needs Analysis exercise involves participants exploring a detailed scenario and then applying the learning to their own practice and context. Such a scenario works by first removing participants from their known environment to one where everyone is equally unfamiliar. This acts to open minds to consider things from different perspectives without the barrier of feeling like certain actions cannot be taken because of pre-existing circumstances or perceived barriers to certain changes. This self-sabotage within the creative and problem solving stage can be enormously damaging – managers focusing on what they think they can achieve or get agreement to rather than on what is the right thing to do for all stakeholders. This session is very much about pushing the boundaries and thinking creatively – exploring the needs of different groups and how this impacts on design. Evidence shows that managers who are able to put themselves in the shoes of others and see the world from their perspective are more successful and able to get the best out of their team.
---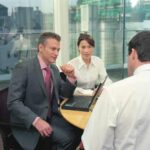 8. Gap Analysis
Gap Analysis is a common component of technology projects but less established within mainstream management practice. This provides a way to identify suboptimal or missing strategies, structures, capabilities, processes, practices, technologies or skills, and then sets out potential solutions that will help the company meet its goals. By interpreting investigation findings at a granular level, stating the current level of performance and then describing the desired future performance for each specific point. Participants will move on to consider granular ways to achieve these specific points, applying their knowledge from the previous session of Needs Analysis to consider actions from a variety of perspectives, searching for changes which will make everyone's life easier.
Participants' Gap Analysis will consider people, processes, technology, systems, management, product, quality assurance, reputation, and culture to give the required multi-faceted approach. While this is an approach used extensively within the tech sector participants will very much be applying it to all aspects of team and business performance, using it to identify the roles recruitment, training, communication, and wider soft skills will need to play in creating effective transformation.
From this granular level work clear patterns will emerge of smaller projects which can create clearly defined benefits for the business and stakeholders which will combine to make one larger transformation of performance. These smaller projects may look at improving specific processes, implementation of improved technology, new KPIs, automation of customer communication, changing team job roles, improving environmental performance, or improvements to working conditions in order to improve profitability through reputation enhancement.
---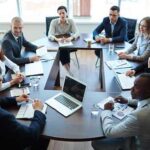 9. Prioritisation
Objectives: In this session participants will be using the principles of cost / benefit to break down their Gap Analysis into smaller and more manageable work units, focusing on identifying whether they are short, medium, or long-term considerations. This is one of the most important stages in the Team Performance Transformation process as it determines which actions will be taken, and where resources will be focused first to create maximum initial impact. Research shows that projects which deliver powerful initial benefits are much more likely to both gain and retain corporate, team and stakeholder buy in long term.
Participants will be exploring basic models of cost / benefit analysis, and will be using this to identify which aspects of their project should be delivered in in the short term as they come with obvious benefits which significantly outweigh implementation costs. These are most likely to be operational changes which will have been identified during the investigation phase as obvious places where current processes are impeding team performance.
A key and fundamental part of cost benefit analysis is to explore the Legal, Logistical, financial, and cultural constraints which could impact project approval decision making, design, or the chances of successful implementation. It is important that participants learn how to question in these constraints and pro-actively amend their proposals in order to maximise the chances of long term project success. For each priority, participants will need to the metrics of the success they are hoping to achieve. This aids project accountability and focus.
---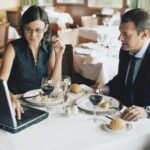 10. Communication Planning
Internal and external communications are a vital part of the Team Performance Transformation process. The findings of the Gap Analysis need to be presented to key stakeholders for their comment and support, and participants will need to plan how best to complete this task to maximise success. This will involve compiling business cases to business protocols as well as less formal outreach and conversations with all interested parties. This is a collaborative process, giving stakeholders the opportunity to improve plans and identify areas where solutions are not optimal.
Participants will be expressly considering reputation at this stage and exploring how the three stages of reputation management apply to their project, namely building, maintaining, and recovering reputation. It would be expected that one of the key motivators for a business to be engaging in implementing the Team Performance Transformation process is a desire to improve both internal and external reputational perceptions, so the focus on how to recover reputation and integrate this with the transformation process is vital. There is no point in investing in a major transformation project which has the aim of improving business performance and then implementing it is a way which reduces perceptions of good reputation with internal and external stakeholders. A quality pre-planning communications plan is central to this, as well as identifying in advance places in the project which are at high risk of potentially damaging perceptions so that contingency plans can be put into place. Research shows that business with higher trust benefit from access to better quality talent, reduced risk profiles, gentler treatment from the media when things do go wrong, and this ultimately leads to increased profit.
---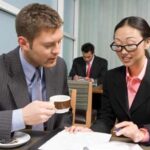 Process Development
11. Requirements Development
Having thoroughly investigated and explored the reasons why a team is underperforming it is time for participants to turn to specifying exactly what their requirements are for new processes, technology and people operations in order to create meaningful change. The requirements will cover the same people, processes, technology, systems, management, product, quality assurance, and cultural aspects from the investigation stage, but this stage requires participants to work at a granular level – moving from describing what is not working to what needs to exist in order to maximise performance.
The logic of this stage is that the vast majority of technology change projects fail due to a lack of business analysis, and a key component of business analysis is the detailed specification of what a piece of technology needs to do, how this will fit with the relevant business process, and be used by stakeholders at different levels within the organisation as well as externally. By learning to specify the requirements in business terms, participants will improve their ability to ensure new processes and technology meet team needs, as well as making it easier to hold IT terms or suppliers to account during the sales, build and implementation phases. By being able to refer back to the initial specification, managers positions are enormously strengthened when build or procurement goes awry.
This stage involves participants being able to draw out proposed ways of working, and to specify technology changes – either for off the shelf solutions or briefs for developers. These specifications will net be written in technology terms, but will be clear documents demonstrating that proposals are being thought through, and the "how to" has been considered, as well as making sure specifications will make life easier for each key party – a key driver to implementation.
---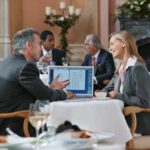 12. Agility
There are many different definitions for Agile Working. It is one of those tech terms which has moved to the management mainstream and been re-purposed. There is a good reason for this – the agile project mindset can have significant business benefits. In this session, participants will be exploring the key thinking from both the IT and general business worlds to see how both the agile methodology can aid project implementation and how wider definitions can be used to underpin improved business performance.
Agile working theory can be described as a methodology to bring people, processes, connectivity, technology, time and place together to create the optimum way of working to carry out a particular task. It emphasises flexibility and constraint reduction as key principles in the same way as Agile project management, so that projects are completed in iterative stages throughout their lifecycle. This thinking will be used by participants to review their project proposals and specifications.
It is important for participants to be able to understand and apply these practices to their project and contexts as these methodologies have been proven to improve the quality of project deliverables, reduce both build and implementation risk, improve team empowerment , increase transparency and significantly improve both client and end user satisfaction. In the context of transforming team performance, these are all areas where participants will be looking to maximise success.
The final aspect to this session will be exploring the best ways for a non-technical person to interact and supervise an agile tech team, including performance management, language, and estimation techniques.
---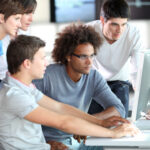 13. Critical Paths
Complex transformations have many moving parts. Participants will explore the most effective way to achieve their goals via Critical Path theory. Critical Paths identify the quickest way to achieve a project by exploring the necessary resources, timelines, constraints, and dependencies. This session builds on Agile Project Management by mapping out a pathway to the items which have been identified as being the highest priority, and pushes managers to consider how projects can be broken down into their most granular level, allowing for improved risk analysis.
This methodology makes it easier to identify which of the many tasks which make up a project are critical in their effect on total project time. Around those critical tasks, project managers can then identify how best to schedule all the project tasks to meet the target date at minimum cost.
During the session, participants will explore a worked example of Critical Path analysis to help them put the theory into practice before they apply it to their own context. This will include practice in both analysis of project components, the key dependencies, calculating how long each component will take to complete, and therefore identifying the costs of each component; before practising producing of a CPM network diagram.
The role of Critical Paths within the Team Performance Transformation process is to show the sequence of scheduled tasks that determine the duration of a project and is not designed to replace standard project management planning techniques such as Gantt charts which will show the resources needed for each task.
---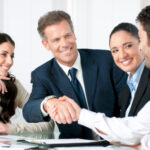 14. People Planning
In this session participants will be explicitly focusing on the motivation of people to engage with transformations so as to achieve maximum positive benefit. Key theories which will be introduced will include the Theory of Motivating Change from research completed by Breckenridge et al. It describes the necessary conditions for large-scale, sustained change from the perspectives of front-line staff. This requires synergy between what staff perceive needs to be changed as well as their desire for change against the extrinsic motivators for change. The research shows that staff witnessing effective change is motivational so that seeing positive outcomes provides a convincing argument for the need for further improvement activity. Participants will apply this theory to evaluations of previous transformation activity in their organisation, to identify projects which have successfully capitalised on the necessary positive peer pressure and suppressed infectious negativity. This learning will then be applied to this transformation to identify techniques which can be inserted into the project plans to create a sustainable appetite and culture of positive change.
This will be contrasted with a basic introduction to Neuro Linguistic Programming (NLP) which will help participants to consider how modelling, action, and effective communication can be used to support staff. The belief behind NLP is that if an individual can understand how another person accomplishes a task, the process may be copied and communicated to others so they too can accomplish the task. This can help tackle self-limiting beliefs and behaviours, enabling staff members to support each other to transform performance and culture.
---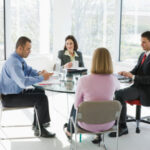 15. Solution Review
The final stage before the implementation stage of the Team Performance Transformation process is to review the solutions being presented for approval against some key criteria to check they are fully positive, transformative and inclusive; and that the project goals are specific and transparent.
Solutions will be reviewed for people, processes, technology, systems, management, product, quality assurance, and culture issues, making sure they are being applied to correctly defined problems with evidenced buy in from key stakeholders and positive cost benefits. This is important as too often transformations falter when great solutions are implemented which do not solve the actual problems being experienced by the organisation. A final critical sense check reduces the chances of this occurring – making sure participants are presented solutions to the identified problems.
Participants will learn how to conduct a project risk assessment as part of this stage helping them prepare for uncertainty which might have a negative impact. Key risks to be considered will include cost overruns, scheduling problems, performance, operational issues, market changes, governance, legal risks, and external hazards.
This has a proven positive mindset benefit for project managers when issues do arise. In having already considered the possibility and identified ways to mitigate for it, the negative impact on project performance is reduced as well as making it easier to manage stress. This will naturally follow on from the content of the previous session and will make participants aware of what danger signs they should be watching for, giving them an effective early warning system.
---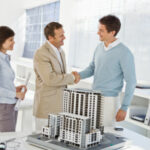 Process implementation
16. Trial Runs
The first step in implementing the Team Performance Transformation (TPT) process is to have a trial run stage. This will be focusing on the short term project tasks with the biggest cost benefit and fewest perceived constraints. Big change projects often go astray because of a lack of a trial run – so participants will conduct a trail run to get a quick win and to check methodologies.. This links back to the Theory of Motivating Change from session 14 as a key way to create a culture of positive performance improvement.
Participants will be focusing on their communication, progress review, and performance management skills in this stage, setting the good practice ways of working during the good times which will be needed during more challenging project stages. This is an important preparatory stage, and the focus will include application of participants Harrison Assessments from session 1 to inform the trail run planning. The application of Work Enjoyment Theory to the trail run is designed to improve strategic decision making and day to day management practice. This methodology helps to assign individual tasks that they both have the skills to complete but that they will also enjoy completing. This reduces the need for detailed performance management and improves overall success by using the right person for the right job.
The Trail Run stage is designed to be short and sharp, allowing participants reflection and evaluation time before implementing the core of the transformation programme. This allows for final changes to be made to both the transformation programme, but to team make up, monitoring, and communication strategies. This will enhance the chances of sustained success and improve wider stakeholder buy in.
---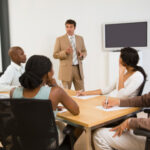 17. Operating Procedures
Large transformation projects have a way of operating which is different to normal practice within organisations. Therefore, participants will need to consider how the project will run, and if different parts will need to operate in different ways in order to achieve objectives. Participants will be considering the key project roles and responsibilities, both within and external to the project team; devising a simple project flow chart detailing the key stages; the specific risks associated with each stage of the project and how they will be mitigated; and the necessary training.
Within this session, participants will cover the basics of Quality Management – the act of overseeing all activities and tasks needed to maintain a desired level of performance, so that product or service delivery is consistent. The key principles of 'fit for purpose' and 'right first time' will be applied to the production of Operating Procedures as research shows most resources brought to bear by organisations today are expended on solving the problems created by a lack of quality in an existing product or service. Key principles of Quality Assurance or Quality Management are based on the premise that the lowest cost approach to business will always be one that concentrates on quality first. Participants will be introduced to the work of Crosby and his 4 quality absolutes: The definition of quality is conformance to requirements, and therefore to Operating Procedures. The system of quality is prevention so the mantra of 'right first time' is key. The required minimum performance standard is zero defects in either product or service delivery. The measurement of quality is the price of non-conformance, so managers need to understand what that price is.
---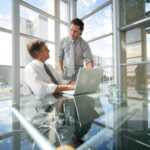 18. Data Requirements
The production of detailed project plans and Standard Operating Procedures allow for the specification of the data that will be required to monitor project and transformation progress. This will range from overarching Key Performance Indicators measuring impact on people, processes, technology, systems, management, product, quality assurance, and culture to more specific data showing project progress.
Quality Assurance rests on the uncomfortable questions 'How do you know?', and data is a key way to answer this question. It does require participants to have consider which questions they need to be able to answers, and the data needed to generate that answer. This requires further thinking about how best to generate that data without adding bureaucracy or cost, and the systems plus timescales needed to do so. If the data necessary to answer a question is difficult, slow and costly to produce it is of limited value to decision making. Participants will be guided in this thinking so that they will you know if their projects are going according to plan and achieving their objectives.
The definition of data requirements establishes a process to identify, prioritize, precisely formulate, and validate the data needed to achieve business objectives. This requires a focus on understanding the importance of standardising the language being used, including definitions for key business terms, agreed formats, which processes created the data, and which other business processes will need to consume the data, and if any quality rules will need to be applied. Participants will cover the basics of data theory – the thinking about how data needs to be collected and formatted in order to be easily and accurately processed to be able to answer the business question.
---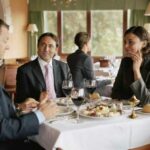 19. Performance Management
Participants will be exploring the elements of performance management and how they apply to the improvement of team performance and culture. The continuous process of identifying, measuring and developing the performance of individuals and ensuring this performance is aligned to the strategic goals is a key management function. But it is one that many struggle to perform. In this session we will be exploring Mabey's 5 elements of the performance management cycle, which cover objective setting, performance measurement, feedback on performance, the creation of a performance based reward system, and the updating of objectives and activities to create continuous improvement. Participants will be expected to reflect on their own practice and communication style for each of these 5 elements, considering how their own emotional intelligence impacts their current performance.
This session will link back to previous conversations regrading Work Enjoyment Theory, and participant's Harrison Assessments to create conversations around the impact enjoyment of enforcing necessary rules, decision making responsibility, collaboration, and helpfulness combine with communication style, assertiveness, logic, and empathy in the struggles many managers have that impact the effectiveness of performance management and the ability to have difficult conversations. This understanding is important as it is directly relates back to accurate problem diagnosis. Quality performance management requires good systems, but also a management style and relationship with staff that creates appositive environment. Participants will be expected to look to themselves as at least part of the problem why their team is not performing at the highest level, and to apply this learning to reflect on and improve their own management practice.
---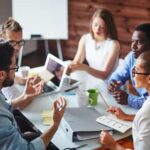 Process Review
20. Iterative Evaluation
Agile Project Management creates a series of iterations, and it is important to review progress and learning at the end of each iterative stage to improve future performance. This is the key to success with the TPT process.
In this session participants will be evaluating their systems for quantitative performance monitoring looking at how well data systems and monitoring systems are managing to capture quality data in real time with the minimum of bureaucracy in order to demonstrate progress against key performance indicators for both project progress abut also project impact. Much emphasis will be given to evaluating the quality and timeliness of data as well as it's ability to correctly answer the question it is being used to answer. There are a lot of examples where data sets are used as proxies to measure success against an objective, but the data is not an accurate proxy so the wrong conclusions are drawn.
Participants will also evaluate interconnected impact, how this transformation is changing performance both upstream and downstream, as well as using the data to spot the unexpected or places where changes are not having the desired effect. Evaluation of the data will explore understanding the causations and the importance of thinking changes through in terms of prioritisation of future project actions and on making the right changes to improve performance. It is not enough to spot a problem, and put in place the first change which comes to mind, nor should there be unnecessary delay due to analysis paralysis.
Iterative evaluation will also be conducted against the original benchmarking work from session one regarding customer reviews, financial performance, comparative performance, staff satisfaction, staff performance, KPI achievement, and business culture.
---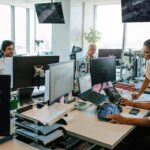 21. Team review
The multi-faceted nature of the Team Performance Transformation (TPT) process is all about improving team performance and satisfaction on a continuous basis. Participants will be focusing on the prickly issues of how best to measure improvements not just in staff performance but also in satisfaction. Motivated and engaged staff tend to be more productive and stay in employment for longer, but the nature of power relationships makes measuring these topics notoriously difficult.
In this session participants will explore a range of best practice human resource review and evaluation techniques and then apply them to their context to identify an optimum approach for their own practice. Participants will explore the pros and cons for Self-Evaluation, Behavioural Checklists, 360 degree feedback, Ratings Scales and Management by Objectives. Each method will be evaluated for how easily and accurately they can measure team performance against criteria such as engagement, execution, quality, creativity, consistent improvement, customer opinions, revenue improvements, speed of response, resilience and the ability of staff members to take ownership of their actions. The nature of Agile project management is that while objectives are set and agreed at the start of a transformation, new goals can be added at each iteration, and the methods used to evaluate success can and will evolve over times, both with increased knowledge of context but also in response of changing needs. Continuous improvement relates not only to the performance of the team but also to how well the team manages the ongoing process of change and improvement.
The results of these reviews will then be applied back to the overall transformation project, and used to update priorities, tasks and in some cases the overall objectives.
---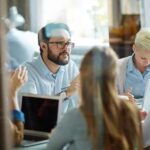 22. Stakeholder Review
Data and team performance are not the only methods to be used to evaluate iterative progress. Ongoing engagement with stakeholders and external opinion can have a positive motivation and reputation impact as well as being a potentially powerful lever to retaining and if necessary expanding resource allocations.
Participants will be taken back to the Theory of Motivating Change from session fourteen which emphasised the importance of the witnessing of effective change as a motivator for the need for further improvement activity. They will explore effective ways to have these ongoing conversations with key stakeholders to consider how best to discuss impediments to progress, and new and unusual risks which have been uncovered, ongoing constraints and how they might be overcome, how individual stakeholders can help, resourcing issues and how they could be solved.
Outside of stakeholders, participants will be reviewing consumer feedback and opinion, looking at quality issues, design, and customer service satisfaction. They will devise a plan for iterative consumer evaluation which relates specifically to the transformation plan, original goals and Key Performance Indicators. This will also include measurement of external reputation and look at how social media and social listening can be used to inform future transformation goals. Since social listening involves discovering what your current and potential clients are saying on social media away from your official channels it is hugely powerful as a tool to measure where business reputation currently stands. Participants will gain a basic knowledge of how to use the tracking of conversations around related industries, specific topics, competitors and audiences to inform business and marketing strategy, and how this data can improve decision making nimbleness.
---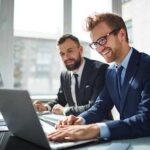 23. Impact Analysis
Transformations are only a success if they have measurable impact which can be shown to have been caused by the transformation effort. In this session participants will learn the methodology of effective impact analysis to measure results relating to the original goals set for people, processes, technology, systems, management, product, quality assurance, and culture. This will go beyond looking at inputs and outputs of business process to exploring the wider short medium and long term outcomes for individuals and the wider community and can relate to behaviour, skills, knowledge, attitudes, or values which can been acquired or changed due to the transformation effort. This may include contributions to regeneration of local neighbourhoods created by improving the skills and knowledge of staff who live there which in turn helps them to become more involved in their community.
The key stages to be covered for measuring internal business impact will include a review of progress against initial goals; re-prioritisation of the stages of the transformation and considering if the plan is still the best way to achieve those goals; quality assurance measures; customer satisfaction; reputation; staff turnover; staff motivation; team cohesiveness; and compliance.
Participants will develop their own relevant measures for social impact looking at levels of resource used to achieve sales performance; the sustainability of resources being used both directly and indirectly; the reduction, management and recycling of waste; the pollution being created by the business and its staff in the local community; the impact of transportation policies including travel to work; the use of clean energy in the production process and how energy usage is being reduced; the creation of congestion in the community, and the effectiveness of community building measures to improve business reputation and environmental impact.
---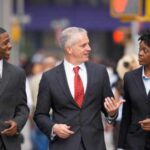 24. Demonstrating Success
The objective of this session is for participants to be able to present the results and learning from their transformation to business owners, senior leadership, and key stakeholders. This will cover the financial and reputational impact of the transformation, how capacity has been improved, the operational improvements which have been embedded, and the appetite for further positive improvements across the key topics of people, processes, technology, systems, management, product, quality assurance, and culture. Participants will reflect on their lessons learned, and how they would do things differently in the future, as well as identifying future opportunities to use the TPT process to improve business performance or to take advantage of new opportunities and trends.
The presentation will include a review of the TPT process and how it has been applied to the business, helping to cascade the skills and knowledge to the rest of the organisation so the process can be re-used for further transformations. The evaluation with reflect on how the implementation of the TPT process could be improved for the specific organisational context to improve future results and the resources potentially needed to make this happen.
The owner and senior leadership team will consider how best to use the learning from the TPT process to best improve performance across the rest of the business both for the immediate and longer-term future, whether than be by fully implementing the process from the beginning in another area of the business or by taking the key learning and applying it to specific areas of underperformance.
---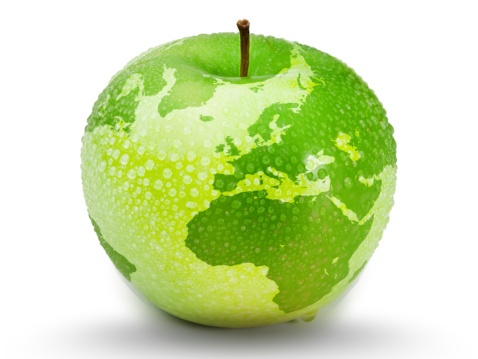 Methodology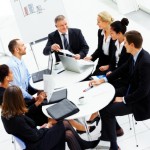 Supercharged Performance
Program Planning
The success of the transformation rests on the quality of preparation so that there is an accurate diagnosis of how performance can be improved and a sensible plan for the activities which will be involved to bring about the required improvements in performance. The planning process for the Team Performance Transformation (TPT) involves four stages. First we work at the Big Picture strategic level to both describe current performance and to agree on the vision for the future, which is normally a point in 2 – 4 years time. This will require engagement of a range of interested parties, and participants will be expected to be pro-active in engaging a range of stakeholders throughout the transformation process in a meaningful and collaborative way.
The second stage involves all participants engaging in a range of investigations to gain knowledge and understanding of how work is currently conducted, which systems and processes are working efficiently, and where the unofficial work arounds have crept in. Participants will not just look at the technicalities, but also explore levels of staff engagement, performance, and the impact of their own leadership style on their team performance. While it is expected that all participants will work together to complete each stage they will be expected to show their own competence for every stage and task including the modelling.
By Stage 3 participants will have a vast array of information, and this will need analysing in order to tease out the key issues where performance efforts should be focused. Working at a granular level, participants will not just describe the problems they have uncovered but will start to describe the desired future performance. Once they have done this, they will start to prioritise.
Stage 4 is about getting buy in from key stakeholders and budget holders for implementing the transformation plans and vision. Here participants will be developing their ability to make persuasive fact driven business cases.
---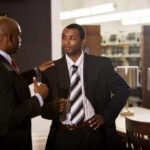 Program Development
At the start of the Program Development stage participants will have a clear idea of what needs to change. These next few months are about specifying what those changes need to be. This can be broken down into three key areas. The first is the technical systems and technology changes and the ability to specify to the required level of detail how these new processes will work. Participants will be expected to develop Requirements Briefs for all technical changes specifying in appropriate language exactly what work they require developers to do, and in a way which enables project accountability and testing to be completed. It is expected that this work will take 2 – 3 months to complete.
As we have said before, technological changes are only one part of the Team Performance Transformation (TPT) process. Participants will be expected to take the same level of care planning how to bring about the cultural and mindset improvements which will bring about the right first time focus on total quality that will drive performance improvement.
The final key area comes at the end of this stage, it is the solution review. This is the final multi-faceted sense check of the chances that the plan at this stage will meet the objectives of the transformation project. The process of stakeholder, staff and budget-holder engagement will bring huge pressures to bear on participants to alter their priorities or water down suggestions – to aim for what is politically achievable rather than transformationally necessary. This is the stage where many transformation projects have gone astray, and participants will be encouraged to be very hard on themselves and their projects.
---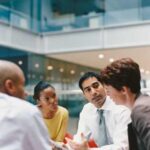 Program Implementation
The Team Performance Transformation (TPT) process should take 2 – 4 years to fully implement in an organisation, this is why a major emphasis within this training course is given to supporting problem identification, investigation and analysis. In short, giving support to give the transformation the biggest chance of success through making sure the right solutions have been identified.
The implementation stage focuses on supporting the trial run or an iteration of the project plan. By focusing on the achievement of those short term, big win, low risk areas we can support participants to develop good practice project implementation ways of working which will hold them is good stead as they move forward to implement the rest of the project plan. This will increase both participants and wider stakeholders confidence in the transformation, and start to create the positive culture of continuous improvement we are looking for. Participants will be pushed to work in an agile manner, reviewing progress and making changes to fit with changing circumstances and project progress. These are important skills for participants to develop.
These four months will be intensive for participants. They will be expected to trial run a component of the project plan while completing the set up for the next stage by finalising the operating procedures and identifying the data they will need for ongoing quality assurance not only of the project but their department. But as we have said previously, great data is nothing without the ability to take action, and to effectively performance manage team members with compassion. This is an area many leaders struggle with, but it is a cornerstone of high performance teamwork.
---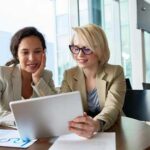 Program Review
The final session of this training programme involves the presentation to the business owners and senior leadership as well as key external stakeholders of the results to date of the business transformation. In the months leading up to this final presentation participants will be conducting their own evaluations. Once more, the emphasis will be very much on learning by doing, and for all participants to be actively involved in conducting the evaluation tasks.
There is no prescribed methodology for the evaluation. Participants will go back to the start and explore the data required to evaluate progress against the vision and project objectives selecting methods which are goal-based, process-based and outcomes-based in order to provide maximum efficacy. They will be pushed to use the investigation techniques they learnt at the start to evidence improved performance for customer reviews, financial performance, comparative performance, staff satisfaction, staff performance, KPI achievement, and business culture. The focus will be on measuring and evaluating how people, processes, technology, systems, management, product, quality assurance, and culture have improved.
Participants will also explore the reasons why the impact of transformation effects may not be all they had hoped by this stage, and to use this analysis to inform further recommendations. This then is seen as the end of the first stage of continuous improvement, and a point to reflect both on what has been achieved, but also on what could have gone better and more importantly on the knowledge, skills and mindset changes needed to effect greater transformation impacts in the next iteration.
---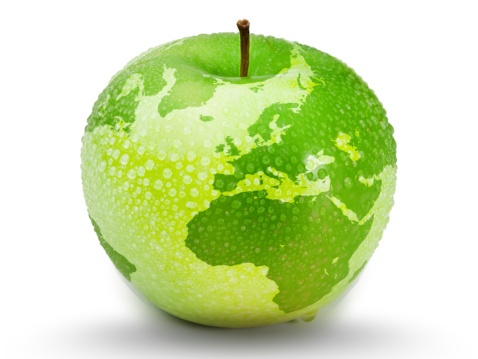 Industries
This service is primarily available to the following industry sectors: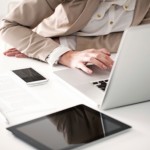 Education
History
Education has moved in the minds of many Governments from a social good which was almost entirely under their full control to something much more commoditised and subject to market forces. The formal education which started in the Industrial Revolution was designed to produce a punctual, obedient workforce for the new factories, rather than to expand life chances or empower social mobility.
As the evidence has mounted of the strong correlation between education levels and income levels across the world, so Governments have invested in further and higher education as a driver for economic development. In the UK this was best evidenced by the Blair Governments target that 50% of all UK school leavers should attend University, a policy still in place.
Debates have raged for decades concerning the point of education at every level from imparting the key knowledge considered important to creating civilised members of society to a focus on teaching the skills necessary for someone to become employable. Emphasis has always been given to supporting the creation of character, and on creating opportunities for social mobility, but there is still no clear consensus on how best to do this. Many educational systems still focus on how much a pupil learns as a sign of success with little focus on the distance travelled and therefore the impact an individual school can have in influencing a pupils life chances.
The increasing investment by Governments has led to increased control and accountability structures. High stakes pupil testing, grade inflation, and international comparisons such as PISA push Governments into an international race to be seen as the 'best' possibly without due consideration of how this relates to the needs of wider society. This increased accountability is not having a positive impact on either workforce or pupil mental wellbeing.
Current Position
Education is increasingly subject to international comparisons, data-based performance measurement, and external performance management. This has led to many in the sector to struggle with how to both create an excellent learning experience for pupils with delivering the measurable performance improvement in results dictated by Government and other external stakeholders. Constant policy changes, fights over curriculum content, and the bureaucracy implied by the accountability culture are having impacts of staff and pupil wellbeing. And OECD countries devote an average of over 11% of total public spending to all forms of private and publicly funded education. On average Governments spend 4.1% of their GDP on primary to tertiary education, and is the US the total education market is projected to be worth $2.3 trillion by 2028. These totals hide some big differences between countries on how they prioritise spending. So the US for example spends over £3000 per pupil per year on primary education compared to either the Netherlands or Italy who both spend just under $10,000 per year per pupil. Italy only spends $12,305 per tertiary student compared to $34,000 in the US, a huge difference.
Educational leaders are both completely powerless and totally responsible for everything that happens in and around their institution. This makes organisational culture a more important lever to effect change than in perhaps many other sectors as so many other levers to impact performance are not available to educational levers. A fixed curriculum or exam reduces opportunity for content innovation, but quality delivery can and does transform outcomes. Budget pressures are not unique to this sector but there are perhaps higher barriers to increasing turnover, and Government policy has a huge impact on both how much money is available to spend and how it is spent, further reducing room for manoeuvre.
Universities are being increasingly pushed to deliver Graduates who are 'oven ready' for the workplace and will require little training or development input from employers. This is an impossible task. Yet the debate over the point of education still rages and is important. For Educational Leaders they have to motivate and manage staff to achieve externally imposed requirements which many do not believe in and which they can see are in many cases damaging their pupils. This can create major damage to the institutions culture.
Future Outlook
High stakes accountability is here to stay for the foreseeable future. This means that educational organisations need to adapt so they can thrive in this unforgiving environment. UNESCOs Sustainable Development Goal for every country in the world to spend between 4 and 6% of GDP on education means the role of education as a force for economic development is fully cemented in Global thinking. The OECD's own research around the PISA programme estimates that if every child met the PISA targets for science, mathematics, reading and problem-solving this would result in a 16% – 28% increase in GDP over the next 80 years.
Rather than having the viewpoint that education is different and should have it's own unique methodologies, institutions would benefit from taking more input from other industry sectors – importing their best practice and applying it to the educational context. Data is now king at all levels, but institutions and their leaders are not yet fully IT confident in using the techniques of business analysis and customer journeys to analyse how to improve performance and experience for staff, pupils and stakeholders. Government will continue to drive curriculum, training and external accountability but education organisations need to consider how best to equip pupils with the skills they will need to thrive in the modern world, even when this is not explicitly mandated by a curriculum. This implies an increased focus on creativity, logical reasoning and problem sensitivity. Educational leaders need to identify how to develop these skills within their own workforce so that they can be seamlessly woven into a more traditional curriculum.
The technological revolution will see many of today's jobs automated out of existence over the next few decades. Education has the power to help re-train older workers for the new jobs which will replace those lost to automation, and to create new workers with the underpinning skill sets to thrive in the employment opportunities that will be created.
---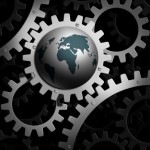 Franchise
History
Franchising as a business model is designed to overcome the constraints of the ability of a business to attract the right staff, and to raise sufficient capital in order to meet growth aspirations. The model of diffuse leadership also works well for organisations looking to work over great distances. From a business perspective, partnership or franchise arrangements started in the brewing industry where taverns agreed to purchase all their ale from specific breweries, but were exempt from day to day control.
Many of the important elements of modern franchising could be seen in the 1931 agreement between Franklin and Whitmarsh for printing in Charlestown. These included a six year agreement excluding the ability to conduct any other printing activities during the term, the requirement for Whitmarsh to manage the business himself, including all expenses. And all the equipment and supplies had to be purchased from Franklin.
The Harper Method Shops began franchising in 1891 and used initial and ongoing training, branded products, quality assurance visits, advertising, motivation and group insurance. This can be seen as the starting point for modern franchising methods.
Franchising boomed in the post war period and expanded across business sectors such as restaurants, hotels, car hire, convenience stores, professional services, laundry and dry cleaning. One of the titans of franchising, Subway started in business in 1974. By standardising supply, working practices, branding and the design of spaces franchising consumers can be confident of having the same experience no matter where they are in the world, but the model dramatically reduces the business risk for the franchise owners by having franchisees take responsibility for the risks of their part of the business.
Current Position
Franchising is currently the most popular system for growing a business in the United States, with over 2500 active franchise systems. The ability for companies to expand rapidly and replicate its company operations without significantly increasing debt is hugely attractive to ambitious business owners.
For franchisees there can be big benefits, and evidence shows these include experiencing success sooner, developing a customer base faster, having less risk and being more profitable. By shifting hiring decisions, management responsibility, business development, and capital requirements onto franchisees, head offices can be much leaner.
For many people who are looking to go into business for themselves, the security of purchasing a franchise is seen as being preferable with the support and training that comes as part of the model. In general, franchises have a lower failure rate than solo businesses due to joining the network of an already established brand.
Franchising is not all roses. Franchisees have to invest large sums up front, and in many cases accept ongoing investment requirements which they cannot control. The long-term franchise contracts can be a burden for both sides, trapping two parties together into an agreement which can be expensive to break. Many franchisees ultimately feel short changed and under supported. This can be due to poor franchisee recruitment practices and a failure to live up to what may be unrealistic expectations, but franchised businesses have been shown to have higher staff turnover due to a lack of management skills in franchisees. This has an impact in overall brand reputation, and the diffuse model of multiple business owners operating in a network can mean a sclerotic pace of change combined with a frustration that head office values do not reflect the values of individual franchise owners.
In terms of market size, in the US there are over750,000 franchise establishments contributing $670 billion to the economy and employing 7.5 million people. In the UK franchising contributes £15 billion to the economy, and employs over 620,000 people with 44,000 franchise establishments. Italy is Europe's forth largest franchise market with turnover of nearly $30 billion and 54,000 franchises. Franchising in the Netherlands employs 375,000 people across 34,000 locations, and generating turnover of $38 billion.
Future Outlook
The Covid pandemic had an outsized economic impact on many of the traditional franchise sectors such as hospitality and retail. Many franchisors did not survive. This is likely to lead to an evaluation of the model of shared risk inherent in the franchise model. Franchisees had less access to emergency capital to stay in business, and many locations which were of lower profitability pre pandemic did not survive. This can be seen as economic reality in practice, and the franchise model made it easier for the franchisor to stay in business , but it placed enormous burden on franchisees who were less equipped to handle it.
The move away from bricks and mortar premises presents opportunities for innovation towards more home delivery. Technology will play a big role in helping franchise offerings keep pace with society. Leadership by the franchisor should include measurable problem solving to meet the new post pandemic requirements of product or service fulfilment.
Franchise business are just as subject to community accountability as other organisations, and will need to work together as a network to better define and promote those values, both for social causes and environmental sustainability. Creating one voice from a network of interlinked businesses will be a real challenge for leadership teams. In general small businesses are more nimble and responsive to trends, so franchise owners are likely to see real pressure to change more than they are perhaps comfortable with.
More people than ever made the decision during the pandemic to leave full time employment. This presents a real opportunity for franchise businesses expand significantly if they can attract people with the right skill set and personality to join their team.
---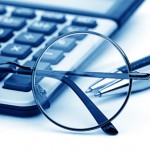 Government
History
The concept of Government has developed in a variety of ways over the centuries to both lead and meet the needs of populations. Whether at national, trans-national, regional or local levels all Government's can be seen to be concerned with six main tasks. These can be defined as Citizenship, Justice, the Social Safety Net and Welfare State, Delivery of Services, Economic Development and globalisation, Risk and security.
These are all interlinked and in some cases can lead to contradictory policies. So for example population growth can be a key driver for economic growth but it places burdens on the delivery of services such as health and education as well as impacting the cost of the welfare state. Which leads to qualitative arguments about which types of population growth should be encouraged in order to maximise the benefits while minimising the costs and potential for social unrest.
International competition from globalisation adds pressure and accountability. This can be seen in education with the OECDs PISA comparisons of education systems and how the pressure to do well in this international benchmark feeds through into specific curriculum changes. International health benchmarks can both drive innovation and political pressure as populations demand to know why their local services do not match up with the best.
Over time Government has expanded into new areas of policy. This has been driven partly by population pressure for new solutions to problems demanding Government action, and Governments choosing to expand their purview into new areas of regulation. The rise of international terrorism in the past few decades has significantly increased attentions on how to counter radicalisation for example.
Current Position
Data is increasingly being used to identify areas of underperformance, manage external contracts, and support messaging to demonstrate the good a government is delivering to it's population. This is dramatically changing how Government is run but is also placing a huge pressure for upskilling so the huge Government workforces have the ability to take advantage of the huge insights the data revolution can have. Most governments have not yet pivoted from traditional operating models to employ the agile, whole-of-government approach required for today's interconnected, rapidly evolving agenda and population demands.
Government IT projects do not have a good track record of either being delivered on time, and of meeting the ongoing needs of staff and wider stakeholders. This is not to underplay the challenges of working at such a huge scale. However, many Governmental organisations struggle to create a high-performance work culture, and this does impact service and policy delivery.
While Government is in charge of setting a country's policy towards the Climate Crisis, and Governments need to move to working in a more sustainable manner. There are several reasons for this, including the need to role model positive behaviours, the huge pressures from sectors of the population to move harder and faster towards sustainable practices, the opportunities to deliver services in a new way has the potential to both improve quality and reduce costs by reconceptualising how things should be done.
Trust in Government rose at the start of the pandemic but has fallen since, and misinformation has compounded this loss of trust. The response comes from better and more efficient delivery which does a better job of listening to concerns and delivering policy responses that meet those concerns. A general trend across all developed economies in the past couple of years has been an increase in the size of the state in relation to GDP as Governments have needed to intervene to support economies through the massive shock of the pandemic. In the UK this has seen general Government spending as a proportion to GDP rise to 51.5%, compared with 48% in the USA and The Netherlands. Italy's proportion of Government spending to GDP is significantly higher at 57%.
Future Outlook
Pre Covid research by PwC's showed only 30% of people agree that "British society as a whole is fair", but 70% felt Government has the most responsibility for achieving fairness. Social mobility and equality of both opportunity and outcomes are huge themes for Government. Partly this comes down to investment policies and making sure that money is fairly directed to the schemes and locations where it will have the biggest impact in driving improvements.
Government finances have been under huge strain since the Financial crisis, and this has been compounded by the pandemic. There is a pressure to repair balance sheets, but this cannot just be done through austerity, taxation systems also need to be reformed and both national and international tax loopholes closed.
The best way to mend public finances is through economic growth, and here sustainability and green investments have enormous potential to create a new generation of skilled jobs. Better co-ordination between employment and education to support skills development throughout life will both drive economic development but also social mobility and equality. This means less focus on culture war arguments.
The pandemic sped up trends that have been in evidence for some time including the move away from bricks and mortar retail and the increase in working from home. This is impacting local communities but need not be disaster. Many more affluent communities have seen a resurgence due to these trends. Sadly poorer communities have seen further services and amenities withdraw. The challenge is in how to re-generate these places in a sustainable manner. Pouring money into old solutions will not work, and new ideas need to be created.
---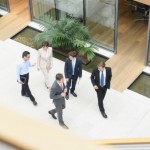 Non-Profit & Charities
History
The idea of helping and giving back to others has existed since Biblical times. The huge social changes and blatant inequalities created by the Industrial Revolution created a new generation of philanthropists and non-government organisations committed to supporting local communities. In the USA, Andrew Carnegie's 1889 publication of the Gospel of Wealth promoted the idea of owing a duty to society, and encouraged donating to causes.
During World War 2 non-profit organisations increasingly worked together to increase their impact and fundraising abilities. This can still be seen today when a major natural disaster or war breaks out and this single point of donation has a perception of driving money quickly to the places in the best position to use it wisely.
The social changes and increasing activism seen in the 1970s combined with Governments increasingly offering tax status benefits to non profit organisations. Increasing numbers of organisations took advantage of this. The debates of Trade vs Aid highlight some of the downsides to the NGO and aid charity revolution. By bypassing Government aid can be targeted to the most in need, but this can come at the expense of enabling corrupt Governments to stay in power for longer which is ultimately detrimental.
The technological revolution and the introduction of social media has made campaigning and fundraising easier than ever. The increasing importance of social values to many consumers and the vilification of the profit motive in the media has led to increasing numbers of businesses declaring themselves to be not for profit. However there have been many scandals exposing unpalatable behaviour and practices in many international brand name charities which have acted to make people a lot more cynical about where they are choosing to donate and how these funds will be used. This is good news for smaller charities where there is a perception more of the funds will go on service delivery rather than inflated overheads.
Current Position
In the same way as for all sectors of the economy, the charity and non-profit sector is experiencing a period of unrelenting change driven by a number of factors including digitalisation, the growing demands from donors for a demonstrable impact, services delivered with transparency and integrity, increased regulation, and the impact of environmental change. Long term trends show this sector continues to grow year on year and in the US non profits are the third largest workforce, generating $1 trillion contribution to the economy with 1.54 million registered organisations. In the UK the non-profit sector is expected to grow by over 10% in 2022 from its current turnover of $49 billion. Italy had over 350,000 registered non-profits in 2017 and saw a 28% increase in market size between 2001 and 2011, while people in the Netherlands donated over $6 billion to the country's 65,000 organisations in 2015.
There are huge opportunities to be had from improved data systems in helping to demonstrate the impact of programmes, reducing costs, increasing flexibility and improving opportunities for performance management across diffusely organised teams. This requires a significant upskilling for leaders, staff and volunteers so they can take advantage of these opportunities.
The climate crisis has created a lot more demand for support from many populations both in terms of emergency support but also from longer term less glamourous projects helping communities to increase their resilience to climate events. But many charities and non-profits also have a huge carbon footprint, presenting an opportunity for significant improvements. It is not enough for this sector to be the world's conscience. This role comes with the responsibility to be pro-active in developing the new ways of working essential to survival.
The Covid pandemic significantly impacted many charities fundraising plans, and many Governments are not increasing their aid commitments as they try to repair their finances. Charities need to move away from Government funding to developing new ways of supporting their activities. This will require increased fundraising creativity. The move seen in the UK away from grants to delivery contracts has blurred lines and blurred some lines.
Levels of volunteering have been in slow decline for many years. The pandemic did see an uptick, but the challenge lies in engaging volunteers long term commitment.
Future Outlook
By 2033, nearly a quarter of the UK population will be aged 65 or older, which will hopefully generate more volunteers. However inequalities such as more complex family structures, older populations, and unequal access to wealth may dampen this trend. Access to high quality professional childcare can drive dependence of grandparents delivering care to the very young, reducing the older generations time available to volunteer to charities.
Social media innovations will continue to offer great opportunities for charities to both raise awareness and funds especially if they can leverage well-formed partnerships, work with influencers, or take advantage of trends and viral opportunities.
Technology will not just drive fundraising and campaigning abilities but also service delivery. The ability to innovate will depend on the charity's mission and service delivery models. Volunteers and the older generation are increasingly adopting technology and are more confident to be connected as long as the software is intuitive and easy to use. Big data and predictive analytics help charities to envision how best to resource projects for maximum impact.
Demands for demonstrable Corporate Social Responsibility have driven charity corporate partnerships as a win: win solution. This can drive fundraising and corporate volunteering, delivering younger bodies to projects. However many corporates report being overwhelmed by calls for help, and charities can struggle to adapt to corporate priorities to demonstrate return on investment for services where impact can be hard to measure.
Moves from Government to offer contracts over grants, and the pressure to work with corporates can lead to mission drift where a charity feels pushed into providing services that are at odds with their mission or brand. In the end each charitable organisation must decide if commercialisation or compassion will drive their operations, and how problematic that choice is for them.
---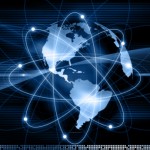 Construction
History
The rise of the construction profession coincided with the rise of modern science in Industrial Revolution. A series of scientific breakthroughs enabled architects and engineers to innovate with new materials and forms, sparking a wave of change in construction. A major contributing technique was the development of Bessemer process which dramatically reduced the costs of steel production. Steel girders, mechanised equipment, and improved elevator designs helped create the possibility for skyscrapers, and these buildings have been reaching ever greater heights ever since.
Mass production techniques led to the use of pre-fabrication for both residential and commercial buildings. An early example is the Crystal Palace in London where the glass and cast-iron structure was first created for an expo before being reassembled in South London. In the post war period the pressure to build ever more homes led to the adoption of more mass production techniques.
Infrastructure projects have also become ever larger and more complex involving canals, bridges, dams, tunnels, and power stations. These mega projects are becoming larger and more common.
In recent times, sustainability and digital transformation have become key themes across all forms of construction. Historically, sustainable construction has focused on buildings are used once they have been constructed. But the sustainability of construction processes is becoming increasingly important as well, looking at new processes, techniques and materials to reduce the carbon footprint, as well as increasing the focus on refurbishment rather than demolition.
BIM is improving communication between contractors working on projects, and will slowly revolutionise communication between the planning, build and occupation stages of a buildings lifecycle. Overall technology is being used to improve efficiency, reduce risk, and make data-driven decisions, but staff will need upskilling to take advantage of many of these opportunities.
Current Position
Many construction companies have implemented technology piece-meal and are lacking the necessary knowledge and skills at every level of the organisation. In general, construction is one of the sectors with the lowest adoptions of technology. This creates a huge opportunity for positive change. Post pandemic Government investment in construction and transport infrastructure projects as a way to stimulate economic growth and job creation can be seen in the UK where 25% of all construction projects are for the public sector and in Italy where a $299 billion investment programme was announced in 2021. This will hopefully slow down the contraction the construction sector has seen where the number of construction businesses in Italy has reduced from 117,000 in 2016 to 105,000 in 2019. Overall Italian construction is a $259 billion sector employing 1.33 million people in Italy. In the Netherlands Government infrastructure projects make up about 20% of the sector, which is forecast to contribute over $100 billion to the economy by 2024, employing 330,000 people.
The external economic shocks of the past decade have created worldwide materials shortages and a spike in inflation. This is potentially catastrophic for many construction projects which are often planned and costed months and years in advance and many run-on tiny profit margins. This is a significant risk factor for many construction businesses and will lead to an increased focus on the management of sub-contractors and supply chains. In the US, significant proportions of materials are sourced from China, and these long and complex supply chains have suffered several significant external shocks over the past few years. This is hampering sector growth. In the US construction contributes £1.36 trillion and employs 7.6 million people.
In many countries there has been a decline in the number of people training and qualifying to work in construction. Culturally, many construction businesses are still male dominated, and many construction workers have low skills and education levels. This can be a break on adoption of new techniques and working methods. The skills shortages are creating longer build times, increasing the costs of projects as good workers are able to demand higher wages, and when firms inevitably are forced to compromise on staff quality this has a knock on in build quality. In the UK for example, 32% of the 3.1 million strong workforce are aged over 50 creating a significant recruitment and training challenge in a society with an education system where over 50% of young people go to university and there is little esteem for learning a trade.
Government's are increasingly aiming for net zero, including the UKs target to achieve net zero by 2050. The UK construction sector accounts for 45% of total carbon emissions with sites, tools, machinery and equipment all requiring a lot of energy. It will take a significant cultural change to make a real impact given the constraints involved in many large scale civil engineering projects. This is a significant problem as 9% of the workforce works in construction and the sector contributes £110 billion to the economy.
Future Outlook
Sustainability is going to have a major impact on the construction sector. Changing work and travel habits impact on infrastructure needs from increasing use of electric vehicles requiring more charging points, to the potential for slower growth or even the reduction is air travel reducing demand for airports. The move from bricks and mortar retail spaces both reduces demand for retail parks but will lead to regeneration projects and a reconceptualization of town centre spaces. Increased connectivity is reducing the need for traditional office spaces but not necessarily reducing demand for places to meet and do business. The need for clean energy, and energy security should drive creative generation solutions which in turn impacts the design of national power grids. The increase of dramatic climate events requires new solutions for flooding, water treatment, and extreme temperatures.
Government investment in large construction projects drives economic development especially as part of a strategy to reduce inequalities. This same strategy can also drive employment and training opportunities, and you can increasingly see this in schemes requiring infrastructure projects to commit to hiring a certain percentage of Apprentices. The drive towards pushing an increasing percentage of young people towards Higher Education is a real hindrance to sectors such as construction as schools are increasingly diverting pupils away from this sector, and college courses and Apprenticeships are not always nimble enough to keep up with industry changes. Skills shortages are going to increasingly drive demand for alternative construction methods, including automation, more pre-fabrication, and new materials which do not require the same skills to implement and which perhaps do not attract the same cultural connotations as much construction still carries.
---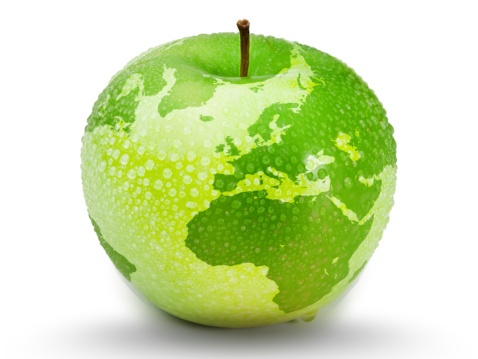 Locations
This service is primarily available within the following locations: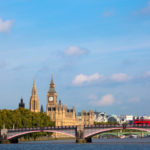 London, UK
History
London, capital of the UK dates back to Roman times. Iconic buildings such as the Tower of London were created as part of the development of the city's existing rights, laws and privileges and these were further reinforced by King John in 1199. While London is the seat of the UK parliament, there is still a strong tradition of the city having more decision making power then all other regional Government.
The development of London's port as a hub for trade in the 16th century followed by the Industrial Revolution powered the expansion of Empire. Socially, commercially, and financially, London was the hub of the country. From the late 18th century to the start of the First World War, it was also the centre of the world economy. The city generated great wealth, fed by the profits of international trade with most of the world. Internationally, London reigned supreme in matters of the theatre, literature, and the arts, attracting talent from around the world.
By the end of the 19th century Greater London had a population of 6,600,000 and had become a major international trade and finance capital. This continues today, and London is considered a World City, and is a major tourist destination with its mix of top class culture, entertainment and retail. Major social infrastructure improvements were implemented during Victorian times improving health care, policing, sanitation and transport. Much of this now heavily aging infrastructure now creates problems for modern development and modern transport solutions.
The de-industrialisation of the later 20th Century which affected the whole of the UK created huge areas of waste land, especially in the former Docklands. Major regeneration activities over a 40 year period ahs transformed many parts of East London to be a major financial hub in its own right way from the City of London, creating both a large number of high quality jobs but also huge and glaring inequalities.
Current Position
London's population currently stands at 9 million. It is by far the largest city in the UK and one of the world's most visited cities. The 2000 years of history makes it deeply cosmopolitan, diverse, and dynamic. The atmosphere and energy outpaces every other part of the UK, and it is one of the most culturally diverse places on earth, with a population of 270 nationalities and 300 languages. This gives it a feel which is very different to anywhere else in the UK, generating more wealth, operating in a more pressured and faster paced environment, with a wider range of viewpoints and background experiences.
Economically London accounts for almost a quarter of the UK's total economic activity with a GDP in 2019 of £503 million. Banking, finance, broking, insurance and legal services are still the major economic drivers but outside of the financial sector accommodation, food, arts, entertainment, and retail services are major employers. Outside of central London the economy is driven by healthcare and education, accounting for, almost one in four employee jobs, and IT services. Other significant employment can be found in business administration and retail services. As London is a major international transport hub this drives activity in transport and storage, wholesale, manufacturing and utilities.
There are over 1 million businesses in London, and it is estimated that 55% of these are small businesses, creating a thriving business community of firms with fewer than 10 staff. In 2018 London's non-financial businesses generated over a £1 trillion in turnover, making them collectively an economic powerhouse. 50% of London's micro-businesses operate in knowledge intensive industries, a significantly higher proportion than found in the rest of the UK which averages 37%.
Future Outlook
Nine million people crammed into just over 600 square miles creates a dense road network and when this is combined with high buildings, it means that central London tends to be one of the most polluted places in the UK. This means that according to the London Air Quality Network it is currently the main area failing to comply with the legally binding limits set by the EU. Devolved Government has placed responsibility for this with the Mayor of London meaning introduction of a series of Clean Air Zones, Congestion Charge Zones and a focus on the creation of quiet neighbourhoods to reduced traffic impact, encourage alternative means of transport and an increased sens4e of local community. London has one of the best public transport systems in the world and the new Elizabeth Line is due to start imminently, delivering better connections for the far reaches of East and West London. Since 2001, greenhouse emissions per person have fallen by 39%, but there is a still a long way to go to meet the UK Net Zero target by 2050. This will require all organisations based here to take dramatic action to curb emissions.
Wider challenges for the capital remain the impact of inequality and deprivation. Poverty is much higher in London than in the rest of the UK with a third of all inner London residents and nearly a quarter in outer London living in poverty. This is not a problem of unemployment, more of the high cost of living combined with a significant number of London based jobs paying Minimum Wage. Major economic and social benefits would come from the capitals ability to generate higher paid employment. London has a history of attracting talent from around the world. This is both a strength and weakness. Strong links to the ex-colonies and an immigration policy which has traditionally given preference to people from these countries puts pressure on education and other services. Many poorer communities have high levels of people with low levels of English, education and this can lead to some significant cultural problems. The transient nature of many international workers also creates a strain of constantly needing to top up the talent pool. …
---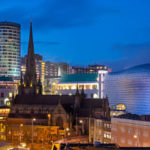 Birmingham, UK
History
Birmingham developed into a town in the early 12th century, and was known from its wool industry in Medieval times. Over the next couple of centuries this expanded to metalworking and leatherworking. In the late 18th-century glass making boomed and from the late 19th-century railway carriages and bicycles were added to the manufacturing output. Birmingham was home to the great scientists and inventors Matthew Boulton, James Watt and William Murdoch, leading Birmingham to be the first manufacturing town in the world.
The development of Birmingham's extensive canal network from 1768 marked Birmingham as a key player in the global export market and gave easy transport links to both the rest of the country and the world for business to export manufactured goods. The first ever working Steam Engine and the anchor of the Titanic were built in the Black Country, and In 1837 and 1837 Birmingham was connected by rail to both Manchester and London. By 1875 three quarters of all the worlds pens had nibs that were made in Birmingham.
The city was also the home to several major food manufacturing brands including Cadbury and Bournville chocolate, Birds Custard, and HP sauce.
By the late 20th century manufacturing industry in Birmingham went into a steep decline along with many other areas of the country, causing major unemployment and social unrest. Manufacturing is still a feature but has been replaced for employment supremacy by service industries. The de-industrialisation led to multiple and repeated regeneration projects such as the Bull Ring Centre, and New Street Station in order to breath new life.
Current Position
Birmingham is the second-largest city in England, with over 40 per cent of the population of 1.2 million being under 25. Deprivation is still one of the biggest challenges, the closure of the manufacturing industry and high unemployment mean parts of Birmingham experienced a spiral of social and economic decline which they have not yet recovered from.
Culturally, Birmingham has many highlights including a long musical tradition as the home of heavy metal and many other internationally known performers coming from the city. Birmingham has the most Michelin star restaurants outside of London and it's Jewellery Quarter produces 40 per cent of all the UK's Jewellery, the highest concentration in Europe.
In terms of infrastructure and newly rebuilt Library of Birmingham, is the largest regional library and cultural space in Europe and makes a striking contribution to the city's architecture. Birmingham International Airport is the third largest in the UK, and the city sees over one million international visitors each year, generating significant tourism revenues.
Today the key industries in Birmingham are financial and insurance activities, education, health, defence, public administration and social work activities, as well as retail, transport, logistics and construction. The wider West Midlands region is a global force and a major part of the UK economy, generating £92bn or around 6% of total UK output in 2018.
Talent shortages and inequality remain as key challenge, alongside the need to reduce the gap in productivity between Birmingham and the rest of the UK. Key strategies are to attract more inward investment, and to focus on how to attract and retain a wide range of skilled workers.
Future Outlook
Birmingham's geographical location is a key strength, and you can get to 90 per cent of the UK in under four hours. The building of HS2 will improve transport links further. This could boost productivity and growth in knowledge intensive activities such as digital industries. It will also drive opportunities in the logistics, distribution, and transport sectors.
While Birmingham is one of the greenest cities in the UK with over 8,000 acres of parks and open space, pollution and clean air are significant challenges with recent research estimating Primary school children who grow up in Birmingham could lose half a year of their lives due to illegal levels of air pollution in the city. This though leads to opportunities to develop manufacturing capability for the shift towards electric vehicles, the decarbonisation of domestic heating and the region's growing clean energy sector and for firms in Greater Birmingham to get involved in the low carbon supply chain. Birmingham's strong presence in premium car production should allow local supply chains to continue to enjoy many of the benefits of being part of the global automotive sector, and there will continue to be major developments taking place in advanced manufacturing with local manufacturers can take advantage of.
Ongoing regeneration has created ongoing demand for the construction sector, generating big increases in newly available high quality office space, and new residential schemes. This plentiful supply creates a relatively affordable quality of life, especially compared with London. The investment in public infrastructure and open spaces, along with strong higher education and major hospital and health services, make Birmingham an attractive base for many local, regional and international businesses.
---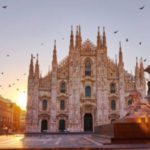 Milan, Italy
History
The city of Milan was founded around 400 BC. Since then Celts, Romans, Goths, Lombards, Spaniards and Austrians have all ruled there and for the most part, the city has capitalised on its position and is today the undisputed economic and cultural powerhouse Italy.
During the twelfth century, Milan's thousands of workers made the city extremely wealthy, but political unrest between the nobles and the plebeians created a constant power struggle. The wider regional Duchy of Milan became extremely important financially and politically and was the great power of the north of Italy.
In the early 16th century northern Italy was contested by the Spanish and the French monarchies. The Spanish eventually won out inflicting 170 years of Spanish domination of the area. This transformed the Duchy of Milan to a neglected capital of a province administered, guarded and taxed by foreigners. It was a time of no development and in common with many other large cities of the times, the city suffered hugely from plague in 1630.
In 1802 Napoleon became president of the Republic of Italy and in 1805, he was crowned king of Italy in Milan. In this time, Milan became one of the main centres of Italian nationalism. By 1848, the Milanese rebelled against Austrian rule, but it took until 1859 for this rule to come to an end. 1919 saw Mussolini founding the fascist party in Milan, starting a new chapter in the history of the city.
The Industrial Revolution in the late 19th century gave Milan the opportunity to set itself up as a capital of innovation, production, and efficiency. Ultimately, Milan became Italy's centre of industry and finance, as well as the motor behind the country's extraordinary economic development in the 20th century. Today Milan is the richest city in Italy and one of the richest in Europe.
Milan's population saw a rapid increase after World War II growing by roughly 400,000 between 1950 and 1965. This was mainly due to internal migration from impoverished Italian south and northeast seeking improved conditions in the factories. More recently, internal migration has been replaced by immigration from Eastern Europe, Africa and wider conflict zones. By the late 1990s there were more than 150,000 non-Italian immigrants in the region surrounding Milan, with one in 10 new schoolchildren of non-Italian origin.
Milanese exports have included textiles, chemical products, and machinery. Key transport brands such as Alfa Romeo, and Lambretta based themselves in the city and at one point half the workforce was employed manufacturing airplanes, major electric appliances, railroad materials and other metal work products. The massive rubber plant of the Pirelli company is still based here. Since the early 1980s Milan's fashion industry has grown significantly to rival Paris, and the creative industries have further flourished with a number of small, high-quality businesses specializing in furniture design, media and graphic design.
Current Position
Milan is the leading financial centre and the most prosperous manufacturing and commercial city of Italy with a GDP of nearly $500 billion in 2017. A key economic sector is communications, and Milan is home to major publishing and television networks. The rapid growth of high-technology industries, such as telecommunications, data processing, software production, and web design has supported the move away from manufacturing towards service industries being the main economic driver.
Milan's location makes it a central part of both Italian and European transport networks. The city also has a well-designed and effective integrated public transport system.
It's very success has made it one of the most expensive cities to live in. Unlike many of the other major world cities, Milan's suburbs are not far from the city centre and well connected to it. This limits the availability for city centre development. Also, Italy's northern cities have been rated among the worst in Europe for air pollution, particularly for fine particulates. This is due to their industrial centres, and geographical locations which generate low wind speeds allowing pollution to concentrate. This creates challenges for creating sustainable transport and economic growth. Developments can already be seen in this direction with the start of Italy's first zero-carbon social housing project happening in the city, and the introduction in 2015 of the Sustainable Urban Mobility Plan by the City authorities. Milan's design community is also rising to the challenge of sustainable design and eco-friendly thinking, and this can be seen in a variety of projects and products across the city.
Future Outlook
Milan has many of the same challenges as other major cities: inequality, pollution, and the need to transform the activities of both business and citizens to be environmentally sustainable.
There are lots of signs of the local authorities taking climate action, with plans to plant 3 million trees by 2030. It is hoped this will have a positive effect on the quality of air, and consequently on the health of the people. This amounts to a 30% expansion in tree numbers, creating the possibility of absorbing 5 million tons of carbon dioxide every year. The project also involves the creation of 20 new urban parks, as well as utilizing small spaces around the city. A second major project is the re-development of the World Expo site into a post-pandemic technology centre. This new business zone will include research labs, a start-up accelerator and a science campus. It will also be completely powered by renewable energy and car-free, tapping into the high-speed rail and Milan's public transport system put in place for the Expo. Design of the park has focused on sustainability and reusing of the old Expo pavilions as well as using timber as the primary building material. While these projects are challenging and exciting, long term competitiveness will come from all businesses transitioning to low carbon models. Italy's productivity has been stagnant for nearly a quarter of a century, and this is hampering GDP growth.
One area of society which has been judged to not be up to scratch is the provision of social services in the city. Political decisions over the last couple of decades led to social services being seen more as a priority for proving a safety net for the most disadvantaged individuals rather than the previous model of being a tool of social integration helpful for economic growth. This is particularly clear in housing policy where projects aimed at fostering affordability have not been a priority for nearly 20 years. Milan is now regarded as the most unequal city in Italy and one of the most unequal in Europe. Ultimately this impacts business' ability to access the talent it needs to be successful, and ever increasing housing costs impact cost structures and international competitiveness.
---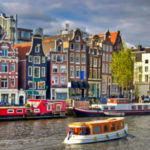 Amsterdam, Netherlands
History
Amsterdam was founded as a fishing village around the thirteenth century. The Golden Age between 1585 and 1672, was a key period of Amsterdam's commercial success due to being at the centre of world trade in staple goods, and this created significant prosperity. This leadership in staples, precious metals and finance was consolidated over the next 100 years with the Industrial Revolution despite international conflicts, and this increasing wealth brought about a rapid population growth.
The completion of the North Sea Canal 1876 led to new docks and warehouses being built along the waterfront; and in 1889 this was joined by the city's new rail hub, Central Station, built on an artificial island just north of the city centre. The new suburbs built at the start of the 20th century showed off a new architectural style named after the city, with imaginative, asymmetrical shapes delivering a fresh alternative to traditional with suburban public housing. Amsterdam suffered less damage than many other European cities during World War II, but much urban renewal was still needed to accommodate increasing population, rising incomes, and the growth in traffic. The inner city is divided by its network of canals into some 90 islands, and about 1,300 bridges and viaducts are needed to link them together.
While there is a large amount of remarkable architecture across the city, which documents and celebrates each stage of its history, Amsterdam lacks the monumental architecture found in other capitals. The lack of large squares, triumphal arches and imposing statues gives an intimate character is best reflected in the narrow, bustling streets of the old town.
Current Position
While Amsterdam is the capital and the principal commercial and financial centre of the Netherlands, it is not the seat of government, unlike many other European capitals. This contributes to its unique charm. Pre Covid, 20 million tourists visited each year to experience the combination of historical attractions, collections of great art, and the distinctive feel of its old sections, which have been so well preserved. This generated a 90 billion Euro contribution to GDP, but in line with many other cities dominated by tourist there is starting to be a backlash over the social issues created by such an influx, including environmental pollution, traffic congestion, and housing shortages. The tourism sector employs about one tenth of total city workers.
The modern metro system is part of an integrated public transport system. However Amsterdam's flat geography means about one-fifth of the workforce cycles to work, much higher than many other cities. Since the mid-1960s Amsterdam has been famous for a quite permissive atmosphere, attracting many people seeking an alternative lifestyle. In terms of population mix anly about half of the city's inhabitants are indigenous Dutch creating a cosmopolitan atmosphere with significant Moroccan and Turkish minorities, and many people from the former Dutch empire. Non-European minorities now comprise well over one-third of Amsterdam's population, and the city has an active policy of integration, based on language learning and social orientation.
During the last decades of the 20th century, inner-city areas were increasingly renovated rather than replaced.
In terms of jobs, Amsterdam is very much a modern service economy, consulting, information and medical technology, and telecommunications. International trade and transport have been mainstays since the very beginning and they still account for about one-fifth of employment. As expected for a major financial centre, banking and insurance are major employers together accounting for about one-eighth of all jobs, while about one-sixth of jobholders are employed in health, cultural, and social services.
Future Outlook
The Amsterdam workforce has comparatively strong digital skills, and this helped with post pandemic bounce back. In the same vein as many other capital cities the OECD reports Amsterdam's three key challenges to be housing shortages, imbalances in the labour market and environmental pressures.
The city does not have the same level of pollution as many others of a similar size, but it still has air quality issues created by vehicle exhausts. The city has announced plans to remove petrol and diesel vehicles from the roads so that by 2030 only non-polluting vehicles, such as electric and hydrogen cars will be allowed in.
Sustainability issues are also having a significant impact on data centre and logistics property sales, a key part of the local economy so sustainable energy sources are a key driver of purchasing decisions. This is a positive sign and in line with Government policy to reduce the Netherlands' greenhouse gas emissions by 49% by 2030, compared to 1990 levels, and a 95% reduction by 2050. This will require all businesses to significantly decarbonise their operations – a major undertaking.
Overall the Netherlands has a lower poverty rate than the EU average. One in five households in Amsterdam lives in poverty. Pre Covid, the growth of the city and the power of the economy saw the average wealth of Amsterdam residents go by five per cent from 2004, with 75,000 jobs being created since 2014. But this rise in wealth overwhelmingly benefitted the better educated, whereas residents with only secondary school level education have seen declining wealth. This is a trend common with many other cities and in part exists due to the high levels of migration the city has seen over the past few decades so that two thirds of school age residents are not native Dutch. This migration creates not just integration strains but also can lower average literacy, education and wage rates placing a brake on economic development.
---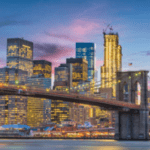 New York, USA
History
The first Europeans from the Dutch West India Company settled in the area that is now New York City in 1624. By 1760 the city's population of 18,000 surpassed Boston to become the second-largest city in the American colonies. Fifty years later, it became the largest city in the Western hemisphere.
During the 1760s and 1770s, the city was a centre of anti-British activity, and it's strategic importance to the British meant that they tried to seize it almost as soon as the Revolutionary War began, with a British base staying in the area until 1783. By 1810 New York was one of the nation's most important ports, doing a brisk trade in exporting Southern cotton across the Atlantic. The completion of the Erie Canal in 1825 created the transport infrastructure to make the city the trading capital of the nation. By the mid-century immigration from around the world fuelled the development of society as new arrivals settled in distinct ethnic neighbourhoods, started businesses, joined trade unions and political organizations and built churches and social clubs.
Wider development trends such as the construction of interstate highways and suburbs in the post war period encouraged affluent people to leave the city. This was combined with deindustrialization, and a lowering of the tax base so that public services had lower coverage. The term 'white flight' was coined to describe this pattern which was not unique to New York, but the geography of huge distances and the tense post slavery race relationships made it a more pronounced feature of social change in America compared to other post-industrial economies.
Current Position
New York is a major financial capital and tourist magnet, with over 40 million tourists visiting the city each year.
Today, more than 8 million New Yorkers live in the five boroughs–more than one-third of whom were born outside the United States. Thanks to the city's diversity and vibrant intellectual life, it remains the cultural capital of the United States. The city has the highest population