Supercharged Performance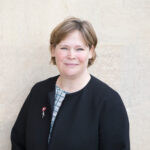 The Appleton Greene Corporate Training Program (CTP) for Supercharged Performance is provided by Ms. Stock Certified Learning Provider (CLP). Program Specifications: Monthly cost USD$2,500.00; Monthly Workshops 6 hours; Monthly Support 4 hours; Program Duration 24 months; Program orders subject to ongoing availability.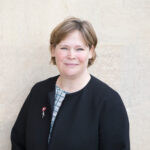 Personal Profile
TO BE ADVISED
To request further information about Ms. Stock through Appleton Greene, please Click Here.
---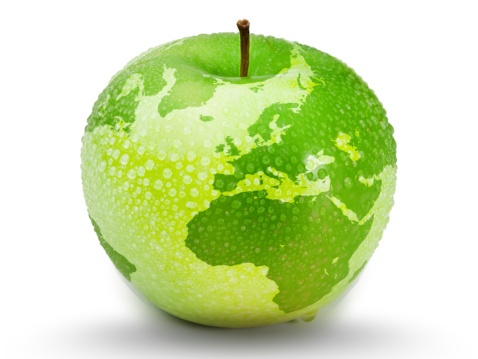 (CLP) Programs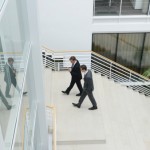 Appleton Greene corporate training programs are all process-driven. They are used as vehicles to implement tangible business processes within clients' organizations, together with training, support and facilitation during the use of these processes. Corporate training programs are therefore implemented over a sustainable period of time, that is to say, between 1 year (incorporating 12 monthly workshops), and 4 years (incorporating 48 monthly workshops). Your program information guide will specify how long each program takes to complete. Each monthly workshop takes 6 hours to implement and can be undertaken either on the client's premises, an Appleton Greene serviced office, or online via the internet. This enables clients to implement each part of their business process, before moving onto the next stage of the program and enables employees to plan their study time around their current work commitments. The result is far greater program benefit, over a more sustainable period of time and a significantly improved return on investment.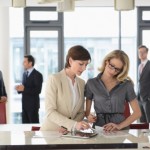 Appleton Greene uses standard and bespoke corporate training programs as vessels to transfer business process improvement knowledge into the heart of our clients' organizations. Each individual program focuses upon the implementation of a specific business process, which enables clients to easily quantify their return on investment. There are hundreds of established Appleton Greene corporate training products now available to clients within customer services, e-business, finance, globalization, human resources, information technology, legal, management, marketing and production. It does not matter whether a client's employees are located within one office, or an unlimited number of international offices, we can still bring them together to learn and implement specific business processes collectively. Our approach to global localization enables us to provide clients with a truly international service with that all important personal touch. Appleton Greene corporate training programs can be provided virtually or locally and they are all unique in that they individually focus upon a specific business function. All (CLP) programs are implemented over a sustainable period of time, usually between 1-4 years, incorporating 12-48 monthly workshops and professional support is consistently provided during this time by qualified learning providers and where appropriate, by Accredited Consultants.
---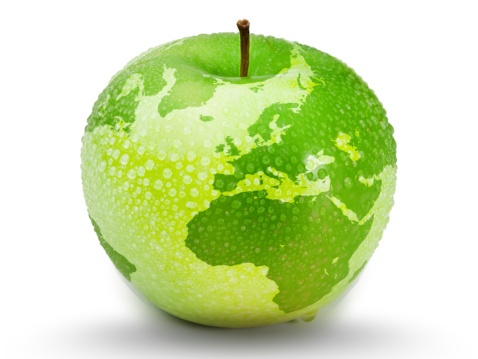 Executive summary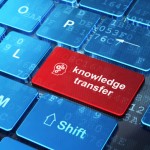 Supercharged Performance
Productivity improvements drive economic progress. In Western economies labour productivity has been stagnating since the 1970s, so placing downward pressure on wages and increasing inequalities between rich and poor. This global problem has real world implications within organisations as one of the key drivers of this trend has been a historic reduction in innovation. While we are living through a technological revolution, as businesses we are not all maximising the opportunities to take advantage of the possibilities which exist.
One factor is that many leaders and managers are not IT confident. That is they are only confident investing in innovations which align with their known technical knowledge. The options for technological applications are vast, so it is not surprising that business leaders are not aware of all of them. The productization of IT makes it more likely that an organisation will purchase a readymade solution – but how to choose the right one? The world is littered with failed IT projects, and change projects which created as many problems as they solved, all while creating strife amongst staff teams.
What if leaders and managers could have an altered skill set that combined great management practice with the skills to investigate the factors that could unlock improved productivity and performance? What if leaders could devise solutions that improved profitability and made life easier for staff, customers and stakeholders? And how about a change management methodology which emphases working with staff to devise great solutions so that they want change to happen rather than dreading it and fighting it off? Supercharged performance is about all of these, taking the logic of high performing teams into the 21st century and to the next level.
---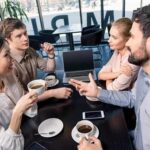 History
The move to mass production started by Henry Ford in 1913 with his implementation of the first moving production line for the Model T caused manufacturing businesses to focus in new ways on ways to maximise operational efficiency. The production targets and enforced streamlined performance of Two World Wars continued with this trend to break previously specialised tasks down into simple ones which could be completed to a good standard by unskilled workers. It was also around this time that Henry Gantt introduced his Gantt Chart as a project management methodology
In the post war period of the 1950s performance appraisals gained traction with a focus on how personality impacted performance. Over the next decade these adapted into a management by objectives, with the setting of goals and objectives for staff performance to both motivate and track achievement. Operational performance and efficient target setting was still important at this time, mainly in response to the major complex re-building projects in the post war and Cold War era. Dupont was one of the businesses leading the charge and in 1957 they devised the Critical Path Method, a key tool to aid decision making and the efficient design of project plans. A year later the US Navy implemented PERT (Program Evaluation Review Technique) to help with building Polaris. The Tavistock Institute introduced the concept of High Performing Teams, and organisations such as Boeing used this model to change their culture to one which merged the business goals of the organization with the social needs of the individuals who worked in them creating huge performance gains.
By the end of the century many organisations implemented systems of 360 degree feedback, in part as layers of management and bureaucracy were being shed with the increased usage of computer power. Flatter corporate structures and a move away from patriarchal leaders to emphasise the importance of creating leaders at every level in the business made gaining feedback from a wider variety of viewpoints to be seen as a good way to improve staff performance. This also aligns with the move to see stakeholders rather than just shareholders as a way to direct corporate goals. Development of High Performing Teams thinking introduced more organisations to the value of psychometrics to help ensure a productive balance of personalities within teams, as well as the power of coaching and mentoring to drive staff development and motivation. Increasingly, money is not seen as the key staff motivator and how staff are treated as part of the decision making process is seen as a way to drive performance.
Theories of Emotional Intelligence began to proliferate in the 1990s as a Leadership competency, and a way for managers to make better decisions by focusing on social intelligence, feelings, and emotions to guide thinking and action. Goleman described 5 elements of emotional intelligence as self-awareness, self-regulation, social skills, empathy, and motivation, and his work opened up a new wave of management thinking.
From 1975 onwards, there was an increasing body of work looking at how to prevent and reduce project overruns in IT and in 1984 Goldratt introduced his Theory of Constraints model to push leaders to focus on what stands in the way of achieving goals, understanding those constraints and actively working to re-organise the rest of the business in order to overcome them. Soon after the agile software development model Scrum was named as a project management style. The Scrum methodology for IT projects is based on using multiple independent small teams working to a series of short term targets to create burst of intensive creative activity.
The late 20th century saw progress in the thinking of lifelong learning, more importantly how adults learn for work, and how they learn in different ways to children and much of this thinking is seen in the development of competence based learning and how best to support the transference of theory into practice, as well as the development of expertise.
By the 2000s the ability for organisations to create the necessary data structures to gather continuous feedback on staff performance leads to more focus on regular data led performance management. The focus on Performance Management of staff in turn identifies a lack of employee engagement in many organisations as an issue impacting both staff and business performance. Surveys such as the Gallup Q12 gave organisations methods to track levels of employee engagement over time. The Agile manifesto was launched in 2001 as a model of lightweight software development, moving projects from needing high level design finalised prior to any production to a model of dividing tasks into short phases of work with frequent reassessment and adaptation of plans. Frequent re-design to adapt to new information has been shown to reduce mistakes and improve performance.
---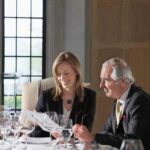 Current Position
The current pressures on business leaders are huge and the pressure to perform is enormous – the constant need to deliver more with less; to maximise the productivity gains offered through technology without necessarily having the skills and knowledge to really understand the possibilities; to respond to the increasing need to run a values based organisation which takes Corporate Social Responsibility seriously; adapting business practices to reduce environmental impact and increase sustainability, all without looking cynical while maximising profits; being responsible for the wellbeing of staff; being able to achieve long term goals whilst still dealing with the day to day.
The proliferation of data systems can mean managers are swamped with data. But often the data does not actually answer the key questions but reports on what was easy for an IT system to report on, or what someone else thought was a useful question. The ability to make quality decisions is dependant on the quality of the data being used to base that decision on. By improving the ability of leaders to be able to correctly define a problem to be solved; to describe the performance to be managed; to understand the causations; significantly improves their ability to make quality data led decisions. As important as data is, leaders need emotional intelligence and intuition when they analyse it and take performance decisions. Performance comes not only from making the right calls at the right time to take advantage of opportunities but in how the decisions are made and communicated.
Social media has significantly increased the external accountability for business, and the pandemic has led to a significant change in work practices. What were short term emergency decisions now need re-evaluating to identify what should stay as good practice and what is no longer fit for purpose. These decisions need to be taken in the round, by going back to the big picture of culture and purpose for the organisation. What are the new priorities as we emerge from survival mode? Post pandemic supply issues do not just apply to manufactured components, but in many cases to skilled workers, and inflation is adding unfamiliar pressures not really experienced for 30 years.
It is in this environment that new ways of leadership thinking need to be introduced. Too many technology projects fail because executives are not able to sufficiently describe the change they are looking to effect, or understand the how to create a change so that it positively impacts key stakeholders. This difficulty hampers the design of new processes and data systems leading to poor communication between executives and developers. When the solution also fails to make life easier for staff it becomes a much tougher change to implement than it needed to be. At a time when there are significant benefits to be gained by revolutionising how work is conducted – reducing environmental impact, increasing responsiveness to staff needs, taking advantage of new technologies, leaders and managers need to expand their skill set – to go beyond normal management thinking and combine techniques from a range of disciplines to truly supercharge performance.
---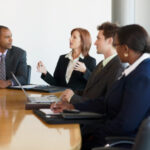 Future Outlook
The last couple of years has seen globalisation start to be unpicked. There are enormous business benefits to sourcing production in locations with the best cost:skill ratios. But increasing moral backlash concerning offshored human rights, sustainability, and ever increasingly complex supply chains are reducing stakeholders appetite for the model. Combine this with a realisation that off shoring has created a lot of social problems in developed countries while not always providing a superior solution mean we have seen increasing examples of previously offshored activities being brought back.
Organisations are being increasingly expected to have an opinion about social issues, and to use their resources to be part of the solution. Consumers are increasingly cynical, especially concerning impressions of greenwashing, and of business not moving far enough or fast enough to effect the real urgent change they want to see. Newer brands who have been able to present themselves as green from inception are stealing a march, and this increasing idealism is also being seen in the B2B market.
Technology will play a huge part in helping organisations adapt. But this requires managers and leaders to have a much better understanding of how to identify the best projects to invest in. Too many IT projects are expensive failures due to a failure to correctly describe the issues to be improved by the project, and an over-reliance on 'experts' to inform them of the best way forward. This makes leadership teams susceptible to scope creep, and to being sold a solution to a problem that they don't have – shoehorning the processes of the business to the IT system rather than developing a system that reflects the best practice way the business operates. Huge all-encompassing IT solutions tend to be unwieldy and expensive to both maintain and update as circumstances change. This leads to increasing numbers of workarounds and examples of staff using their initiative rather than follow the system. This ultimately reduces performance and creates the opposite of what was intended – a low performing team rather than a high performing one.
The future lies in equipping leaders with a greater range of skills and knowledge to support them to create supercharged performance. The ability to analyse business and stakeholder needs and use this to improve the staff, stakeholder and customer experience
Performance does not just come from great systems and processes, but they are important parts of the puzzle. Staff cannot give their best when the equipment, systems and processes they are required to follow do not make it easy for them to work efficiently, deliver great customer service, maintain and promote a right first-time attitude, and work to deliver the organisations vision. The flip side of this is that great equipment, systems and processes will not deliver this either without having high quality staff who are treated with respect, valued for their opinions, trained, and who believe in what the company is trying to achieve. Supercharged performance comes from developing leadership teams which can and do deliver on all of this. And that requires a Leadership education which develops the skills, knowledge and mindset to do so.
---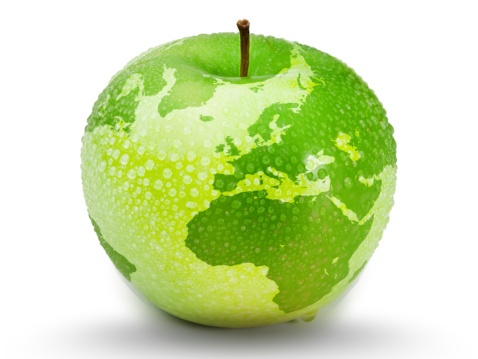 Curriculum
Supercharged Performance – Part 1- Year 1
Part 1 Month 1 Situation Review
Part 1 Month 2 Future Definition
Part 1 Month 3 Investigation Techniques
Part 1 Month 4 Stakeholder Review
Part 1 Month 5 Business Process
Part 1 Month 6 People Assessment
Part 1 Month 7 Needs Analysis
Part 1 Month 8 Gap Analysis
Part 1 Month 9 Prioritization
Part 1 Month 10 Communication Planning
Part 1 Month 11 Requirements Development
Part 1 Month 12 Agility
---
Supercharged Performance – Part 2- Year 2
Part 2 Month 1 Critical Paths
Part 2 Month 2 People Planning
Part 2 Month 3 Solution Review
Part 2 Month 4 Trial Runs
Part 2 Month 5 Operating Procedures
Part 2 Month 6 Data Requirements
Part 2 Month 7 Performance Management
Part 2 Month 8 Iterative Evaluation
Part 2 Month 9 Team Review
Part 2 Month 10 Stakeholder Review
Part 2 Month 11 Impact Analysis
Part 2 Month 12 Demonstrating Success
---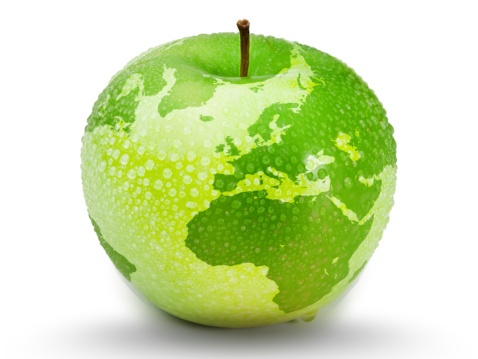 Program Objectives
The following list represents the Key Program Objectives (KPO) for the Appleton Greene Supercharged Performance corporate training program.
What is the business process to be implemented?
The Team Performance Transformation (TPT) process combines mainstream management best practice, with the key principles of Information systems Business Analysis and the teachings of Emotional Intelligence to give a unique model for success change and performance improvement.
What skills and knowledge are needed to implement the business process?
---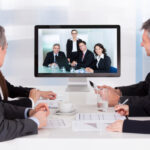 Process Planning
1. Situation Review
Objectives: To understand the performance indicators which demonstrate sub optimal team performance and to be able to interrogate those indicators to generate a fully rounded evaluation of current performance. Participants will explore the basics of a range of key management theories and discuss how they apply to their own context, including Human Relations Theory, Systems Theory and Quantitative Management. The research behind Human Relations Theory shows that staff satisfaction is related to the attention shown to people by management over the content of any specific change and can be an excellent starting point to understanding why team satisfaction levels are perhaps not what executives would like. Systems Theory encourages the consideration of the organisation as both a system and in the context of its external environment, looking at how different sub-systems interact to either create synergistic performance enhancement or long term decline in performance. The exponential expansion of data systems in business makes the application of Quantitative Management theory valid to all business contexts, but data is not a panacea and cannot be used to answer all management or leadership questions.
Participants will be exploring the value of interpreting information concerning customer reviews, financial performance, comparative performance, staff satisfaction, staff performance, KPI achievement, and business culture as a methodology for grading and benchmarking team performance against key business objectives. This will include analysing current data collection methods for fitness for purpose and devising alternatives which can generate a more accurate picture. The situation review will focus on people, processes, technology, systems, management, product, quality assurance, and culture as the reasons for under-performance tend to be multi-faceted, interlinked and complex.
Participants will complete a Harrison Assessment psychometric assessment and use this to explore how their unique personalities impact on their management practice, team relationships, and performance management. Understanding this helps participants to be able to improve their practice as reflective practitioners, a key performance improvement methodology.
---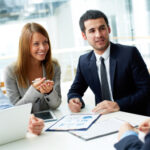 2. Future Definition
Objectives: Effective change management requires two things before it can start – crystal clear problem definition and understanding of where an organisations performance is in the present; and a measurable and clear vision of the future. In terms of business performance, maximum improvement comes when we work both qualitatively and quantitatively. In describing the future vision participants will consider people, processes, technology, systems, management, product, quality assurance, reputation, and culture.
Participants will work to define if they are aiming for good or excellence in terms of future team performance and to be able to define what either good or excellence looks like in their context. They will move onto explore the circumstances which need to be in place in order enable good or excellent to happen, while using the theories and the research conducted in Month 1 to inform their thinking. This thinking will be partly informed by the wider organisation culture and participants will explore some key theories in this area, such as the work of Edgar Schein who explored culture through artifacts, espoused values and basic underlying assumptions to explain why cultural change in often the toughest to achieve; and Charles Handy who linked culture to the structure of an organisation to explain culture via power, roles, tasks and people.
This session is about setting the vision, aims, and objectives for the change to be undertaken and in specific measurable and timebound terms so it is clear when that vision has been achieved and the broad change participants wish to achieve. Without a clear vision which clearly describes a positive future state of performance it becomes too easy for business leaders to become distracted as we move into the research phase – just because a problem is found, and a solution is available does not mean this is relevant to the task in hand. Reviewing activity against the task in hand can stop mission creep.
---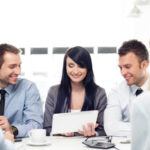 3. Investigation Techniques
Objectives: Having identified in broad terms the level of current performance and defined the desired future state, participants will now go through a stage of completing detailed investigations to confirm their thinking and enable detailed problem definition. This session will enable participants to understand the principles and techniques which can be used, from interviews, observations, document reviews and questionnaires.
This session will enable participants to devise a research plan identifying the optimum techniques to use to identify the true picture of people, processes, technology, systems, management, product, quality assurance, reputation, and culture within the team. So if for example an issue has been identified where staff are not following a formal procedure then investigations will need to take place to explore why the procedure is not being followed – Is it that the staff have not been trained, or existing performance management does not reward compliance, are the IT systems making it easy to follow the procedure, did the implementation of the process create benefits for every person affected by the change? To devise improvements participants will be encouraged to take this multi-disciplinary investigative approach in order to be better able to define the problem to be solved correctly.
Focus will be given to the skill of writing good questions for interviews and questionnaires, observation techniques to gain a true picture of real life behaviour, consideration of which documents to explore and what they might reveal. This will involve exploring both good practice and examples of poor technique to help participants to develop a quality initial investigation plan.
Too many change management projects go astray due to a failure to take the necessary time to investigate the underlying causes of poor performance, so the solutions which are implemented do not work.
---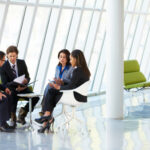 4. Stakeholder Review
Objectives: When conducting investigations to define performance problems stakeholder engagement is a key stage. Stakeholder Theory emphasises the interconnected relationships between a business and its customers, suppliers, staff, shareholders, local communities, investors and regulatory bodies. These relationships are considered more important to long term business success and reputation than a focus purely on shareholder management.
In this session participants will be exploring the importance of being able to answer certain key questions, and will be considering how to go about being able to empirically answer them. Engaging with key internal and external stakeholders helps identify key potential blocks to progress, and potential cheerleaders. Topics to be considered will include:
The quality of product or service delivery, exploring production values, quality assurance, customer opinion, and impact on the local environment of business activities.
The customer service experience across a range of communication channels including telephone, email, web sites, and social media. Many businesses are struggling to keep up with rapidly evolving digital communication technology, and this can have a significant impact on external perceptions of customer service quality
A recent survey by Deloitte found 88% of senior executives were explicitly focused on managing business reputation as a key business focus. Good reputation management practice requires the consideration of reputation as a key part of any decision making process. Therefore at the start of a change management process we consider the current business reputation and how participants can accurately gauge what stakeholder really think.
Corporate Social Responsibility is becoming ever more important as consumers are increasingly values and ethics driven in their purchasing decisions. Considering and working to reduce the environmental impact of business activities is a major part of the wider CSR agenda. Therefore when investigating business improvements which would lead to enhanced performance we need to go beyond a better implementation of the status quo, to considering potentially radical changes to how business is conducted. This can lead to seismic performance improvements, financial gains, and significantly improve business reputation.
---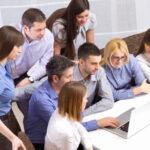 5. Business Process
Objectives: Participants will be exploring Swim Lane Diagrams. A type of flowchart that delineates who does what in a process, Swim Lanes are an excellent way for Managers to interrogate business processes in an easy to understand graphical format. The technique of drawing them requires engagement with the reality of how a process operates in the real world, and their analysis allows for participants to spot areas where a process is not streamlined, is placing too much burden on one person or department, or has tasks in the wrong order. Swim Lanes build on the thinking behind stakeholder management, showing how staff interact with customers, suppliers, and external bodies; and where that communication can be improved.
This technique also aids the identification of automation opportunities. In most organisations, business analysis is carried out by specialist staff which fails to give Managers the skills to effectively be able to identify opportunities for improvements of the ability to effectively communicate those needs. This often leads to technology based changes to fail to meet business requirements, partly due to the lack of ability of the business to be really clear about what those requirements are.
In previous sessions, participants have identified in quite broad strokes where they think their performance issues lie. The investigations carried out in months 3 and 4 will feed into the Swim Lane, informing the conversation and which specific processes are a priority for more detailed analysis. They will also inform who should be involved in the multi way swim lane production sessions as it is important that all those with a key role in the process are present to discuss how things operate in the real world as opposed to on paper. Many managers find these sessions hugely eye opening as they appreciate how work actually gets completed in their team, which then helps inform understanding about why the culture and performance is in its current state. Once again, this informs the correct identification of the problems to be solved.
---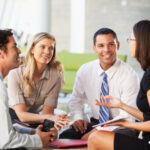 6. People Assessment
The final stage of investigations looks specifically at the people in the team and questions if they have the necessary skills, knowledge, attitude, and engagement for the team to perform at the top level. Participants will gain a basic understanding of the Theory of Performance and will be able to apply the three conditions for optimal performance to their own context – performer's mindset, the enrichment of the environment, and the use of reflective practice. Participants will also explore the applicability of Work Enjoyment Theory and psychometrics to help identify those team members who are struggling to work effectively in the team, as well as the thinking around Communities of Practice.
While diversity can be hugely beneficial to driving business performance not all diversity in personality and viewpoint is healthy for a team to perform. To deliver effective performance improvement and sustained transformation, it is important for them to be constructed for a group of individuals who can gel, work together with minimal conflict, and who can respond positively to their managers style. In this session participants will be analysing how true this is for their teams, and identifying the investigation techniques they can use to gain an accurate picture of what team members are really thinking.
We will be reviewing the Swim Lane diagrams from the previous session to identify which of the issues they identified can be explained by people issues, which will require a different solution than changing technology or adding in automation. This work also links back to the work covered in session 2 around aiming for excellence, as well as exploring participants aptitudes regarding effective performance management and how that impacts team performance and relationships.
---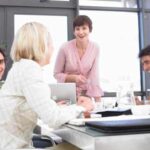 7. Needs Analysis
The ability to be able to recognise alternate viewpoints and incorporate them into a change management perspective so that all the affected parties see an improvement in their personal lived experience is a key underpinning to successful project implementation. Having spent 4 months investigating the needs of the team and key stakeholders in terms of people, processes, technology, systems, management, product, quality assurance, reputation, and culture participants are now moving to the next stage of implementing the Team Performance Transformation process, which is to start synthesising the findings into a recognition of how to start solving the issues which have been raised.
The Needs Analysis exercise involves participants exploring a detailed scenario and then applying the learning to their own practice and context. Such a scenario works by first removing participants from their known environment to one where everyone is equally unfamiliar. This acts to open minds to consider things from different perspectives without the barrier of feeling like certain actions cannot be taken because of pre-existing circumstances or perceived barriers to certain changes. This self-sabotage within the creative and problem solving stage can be enormously damaging – managers focusing on what they think they can achieve or get agreement to rather than on what is the right thing to do for all stakeholders. This session is very much about pushing the boundaries and thinking creatively – exploring the needs of different groups and how this impacts on design. Evidence shows that managers who are able to put themselves in the shoes of others and see the world from their perspective are more successful and able to get the best out of their team.
---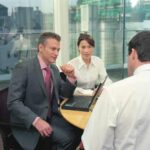 8. Gap Analysis
Gap Analysis is a common component of technology projects but less established within mainstream management practice. This provides a way to identify suboptimal or missing strategies, structures, capabilities, processes, practices, technologies or skills, and then sets out potential solutions that will help the company meet its goals. By interpreting investigation findings at a granular level, stating the current level of performance and then describing the desired future performance for each specific point. Participants will move on to consider granular ways to achieve these specific points, applying their knowledge from the previous session of Needs Analysis to consider actions from a variety of perspectives, searching for changes which will make everyone's life easier.
Participants' Gap Analysis will consider people, processes, technology, systems, management, product, quality assurance, reputation, and culture to give the required multi-faceted approach. While this is an approach used extensively within the tech sector participants will very much be applying it to all aspects of team and business performance, using it to identify the roles recruitment, training, communication, and wider soft skills will need to play in creating effective transformation.
From this granular level work clear patterns will emerge of smaller projects which can create clearly defined benefits for the business and stakeholders which will combine to make one larger transformation of performance. These smaller projects may look at improving specific processes, implementation of improved technology, new KPIs, automation of customer communication, changing team job roles, improving environmental performance, or improvements to working conditions in order to improve profitability through reputation enhancement.
---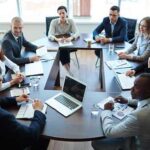 9. Prioritisation
Objectives: In this session participants will be using the principles of cost / benefit to break down their Gap Analysis into smaller and more manageable work units, focusing on identifying whether they are short, medium, or long-term considerations. This is one of the most important stages in the Team Performance Transformation process as it determines which actions will be taken, and where resources will be focused first to create maximum initial impact. Research shows that projects which deliver powerful initial benefits are much more likely to both gain and retain corporate, team and stakeholder buy in long term.
Participants will be exploring basic models of cost / benefit analysis, and will be using this to identify which aspects of their project should be delivered in in the short term as they come with obvious benefits which significantly outweigh implementation costs. These are most likely to be operational changes which will have been identified during the investigation phase as obvious places where current processes are impeding team performance.
A key and fundamental part of cost benefit analysis is to explore the Legal, Logistical, financial, and cultural constraints which could impact project approval decision making, design, or the chances of successful implementation. It is important that participants learn how to question in these constraints and pro-actively amend their proposals in order to maximise the chances of long term project success. For each priority, participants will need to the metrics of the success they are hoping to achieve. This aids project accountability and focus.
---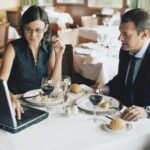 10. Communication Planning
Internal and external communications are a vital part of the Team Performance Transformation process. The findings of the Gap Analysis need to be presented to key stakeholders for their comment and support, and participants will need to plan how best to complete this task to maximise success. This will involve compiling business cases to business protocols as well as less formal outreach and conversations with all interested parties. This is a collaborative process, giving stakeholders the opportunity to improve plans and identify areas where solutions are not optimal.
Participants will be expressly considering reputation at this stage and exploring how the three stages of reputation management apply to their project, namely building, maintaining, and recovering reputation. It would be expected that one of the key motivators for a business to be engaging in implementing the Team Performance Transformation process is a desire to improve both internal and external reputational perceptions, so the focus on how to recover reputation and integrate this with the transformation process is vital. There is no point in investing in a major transformation project which has the aim of improving business performance and then implementing it is a way which reduces perceptions of good reputation with internal and external stakeholders. A quality pre-planning communications plan is central to this, as well as identifying in advance places in the project which are at high risk of potentially damaging perceptions so that contingency plans can be put into place. Research shows that business with higher trust benefit from access to better quality talent, reduced risk profiles, gentler treatment from the media when things do go wrong, and this ultimately leads to increased profit.
---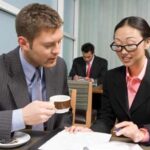 Process Development
11. Requirements Development
Having thoroughly investigated and explored the reasons why a team is underperforming it is time for participants to turn to specifying exactly what their requirements are for new processes, technology and people operations in order to create meaningful change. The requirements will cover the same people, processes, technology, systems, management, product, quality assurance, and cultural aspects from the investigation stage, but this stage requires participants to work at a granular level – moving from describing what is not working to what needs to exist in order to maximise performance.
The logic of this stage is that the vast majority of technology change projects fail due to a lack of business analysis, and a key component of business analysis is the detailed specification of what a piece of technology needs to do, how this will fit with the relevant business process, and be used by stakeholders at different levels within the organisation as well as externally. By learning to specify the requirements in business terms, participants will improve their ability to ensure new processes and technology meet team needs, as well as making it easier to hold IT terms or suppliers to account during the sales, build and implementation phases. By being able to refer back to the initial specification, managers positions are enormously strengthened when build or procurement goes awry.
This stage involves participants being able to draw out proposed ways of working, and to specify technology changes – either for off the shelf solutions or briefs for developers. These specifications will net be written in technology terms, but will be clear documents demonstrating that proposals are being thought through, and the "how to" has been considered, as well as making sure specifications will make life easier for each key party – a key driver to implementation.
---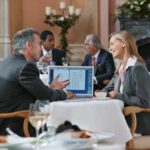 12. Agility
There are many different definitions for Agile Working. It is one of those tech terms which has moved to the management mainstream and been re-purposed. There is a good reason for this – the agile project mindset can have significant business benefits. In this session, participants will be exploring the key thinking from both the IT and general business worlds to see how both the agile methodology can aid project implementation and how wider definitions can be used to underpin improved business performance.
Agile working theory can be described as a methodology to bring people, processes, connectivity, technology, time and place together to create the optimum way of working to carry out a particular task. It emphasises flexibility and constraint reduction as key principles in the same way as Agile project management, so that projects are completed in iterative stages throughout their lifecycle. This thinking will be used by participants to review their project proposals and specifications.
It is important for participants to be able to understand and apply these practices to their project and contexts as these methodologies have been proven to improve the quality of project deliverables, reduce both build and implementation risk, improve team empowerment , increase transparency and significantly improve both client and end user satisfaction. In the context of transforming team performance, these are all areas where participants will be looking to maximise success.
The final aspect to this session will be exploring the best ways for a non-technical person to interact and supervise an agile tech team, including performance management, language, and estimation techniques.
---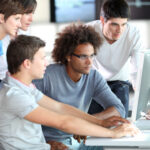 13. Critical Paths
Complex transformations have many moving parts. Participants will explore the most effective way to achieve their goals via Critical Path theory. Critical Paths identify the quickest way to achieve a project by exploring the necessary resources, timelines, constraints, and dependencies. This session builds on Agile Project Management by mapping out a pathway to the items which have been identified as being the highest priority, and pushes managers to consider how projects can be broken down into their most granular level, allowing for improved risk analysis.
This methodology makes it easier to identify which of the many tasks which make up a project are critical in their effect on total project time. Around those critical tasks, project managers can then identify how best to schedule all the project tasks to meet the target date at minimum cost.
During the session, participants will explore a worked example of Critical Path analysis to help them put the theory into practice before they apply it to their own context. This will include practice in both analysis of project components, the key dependencies, calculating how long each component will take to complete, and therefore identifying the costs of each component; before practising producing of a CPM network diagram.
The role of Critical Paths within the Team Performance Transformation process is to show the sequence of scheduled tasks that determine the duration of a project and is not designed to replace standard project management planning techniques such as Gantt charts which will show the resources needed for each task.
---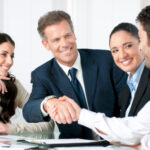 14. People Planning
In this session participants will be explicitly focusing on the motivation of people to engage with transformations so as to achieve maximum positive benefit. Key theories which will be introduced will include the Theory of Motivating Change from research completed by Breckenridge et al. It describes the necessary conditions for large-scale, sustained change from the perspectives of front-line staff. This requires synergy between what staff perceive needs to be changed as well as their desire for change against the extrinsic motivators for change. The research shows that staff witnessing effective change is motivational so that seeing positive outcomes provides a convincing argument for the need for further improvement activity. Participants will apply this theory to evaluations of previous transformation activity in their organisation, to identify projects which have successfully capitalised on the necessary positive peer pressure and suppressed infectious negativity. This learning will then be applied to this transformation to identify techniques which can be inserted into the project plans to create a sustainable appetite and culture of positive change.
This will be contrasted with a basic introduction to Neuro Linguistic Programming (NLP) which will help participants to consider how modelling, action, and effective communication can be used to support staff. The belief behind NLP is that if an individual can understand how another person accomplishes a task, the process may be copied and communicated to others so they too can accomplish the task. This can help tackle self-limiting beliefs and behaviours, enabling staff members to support each other to transform performance and culture.
---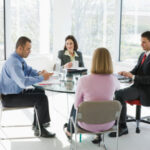 15. Solution Review
The final stage before the implementation stage of the Team Performance Transformation process is to review the solutions being presented for approval against some key criteria to check they are fully positive, transformative and inclusive; and that the project goals are specific and transparent.
Solutions will be reviewed for people, processes, technology, systems, management, product, quality assurance, and culture issues, making sure they are being applied to correctly defined problems with evidenced buy in from key stakeholders and positive cost benefits. This is important as too often transformations falter when great solutions are implemented which do not solve the actual problems being experienced by the organisation. A final critical sense check reduces the chances of this occurring – making sure participants are presented solutions to the identified problems.
Participants will learn how to conduct a project risk assessment as part of this stage helping them prepare for uncertainty which might have a negative impact. Key risks to be considered will include cost overruns, scheduling problems, performance, operational issues, market changes, governance, legal risks, and external hazards.
This has a proven positive mindset benefit for project managers when issues do arise. In having already considered the possibility and identified ways to mitigate for it, the negative impact on project performance is reduced as well as making it easier to manage stress. This will naturally follow on from the content of the previous session and will make participants aware of what danger signs they should be watching for, giving them an effective early warning system.
---