Success Accelerator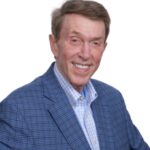 The Appleton Greene Corporate Training Program (CTP) for Success Accelerator is provided by Mr. Stolz Certified Learning Provider (CLP). Program Specifications: Monthly cost USD$2,500.00; Monthly Workshops 6 hours; Monthly Support 4 hours; Program Duration 24 months; Program orders subject to ongoing availability.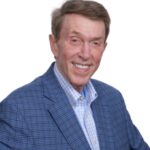 Personal Profile
Mr. Stolz is an approved Senior Consultant at Appleton Greene and he has experience in management, finance, operations, and marketing. He has achieved a Master of Business Administration, an MS in Engineering Management, and a BA in Accounting and Finance. He has industry experience within the following B2B sectors: Automotive; Construction; Consultancy; Distribution, Engineering, Financial Services, Industrial Automation, Industrial Services, Machinery + Equipment Manufacturing, Medical Instruments and Supplies, Software Development, Steel Fabrication + Steel Processing, and Energy Services. He has had commercial experience within the following countries: United States of America and Germany, or more specifically within the following cities: Houston / Texas; Dallas / Texas, Chicago / Illinois, Atlanta / Georgia, and Munich / Germany. His personal achievements include turnaround & corporate restructuring; revitalizing companies, cash flow improvement programs; profit acceleration programs; aggressive growth planning & execution, and leadership coaching & mentoring.
To request further information about Mr. Stolz through Appleton Greene, please Click Here.
---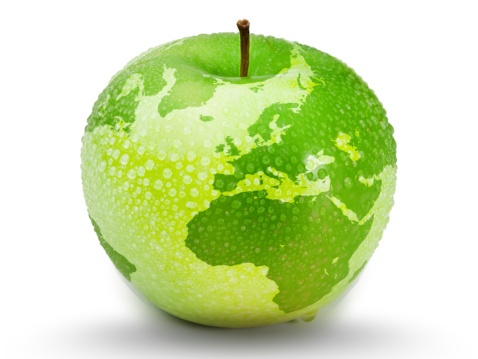 (CLP) Programs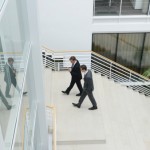 Appleton Greene corporate training programs are all process-driven. They are used as vehicles to implement tangible business processes within clients' organizations, together with training, support and facilitation during the use of these processes. Corporate training programs are therefore implemented over a sustainable period of time, that is to say, between 1 year (incorporating 12 monthly workshops), and 4 years (incorporating 48 monthly workshops). Your program information guide will specify how long each program takes to complete. Each monthly workshop takes 6 hours to implement and can be undertaken either on the client's premises, an Appleton Greene serviced office, or online via the internet. This enables clients to implement each part of their business process, before moving onto the next stage of the program and enables employees to plan their study time around their current work commitments. The result is far greater program benefit, over a more sustainable period of time and a significantly improved return on investment.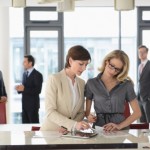 Appleton Greene uses standard and bespoke corporate training programs as vessels to transfer business process improvement knowledge into the heart of our clients' organizations. Each individual program focuses upon the implementation of a specific business process, which enables clients to easily quantify their return on investment. There are hundreds of established Appleton Greene corporate training products now available to clients within customer services, e-business, finance, globalization, human resources, information technology, legal, management, marketing and production. It does not matter whether a client's employees are located within one office, or an unlimited number of international offices, we can still bring them together to learn and implement specific business processes collectively. Our approach to global localization enables us to provide clients with a truly international service with that all important personal touch. Appleton Greene corporate training programs can be provided virtually or locally and they are all unique in that they individually focus upon a specific business function. All (CLP) programs are implemented over a sustainable period of time, usually between 1-4 years, incorporating 12-48 monthly workshops and professional support is consistently provided during this time by qualified learning providers and where appropriate, by Accredited Consultants.
---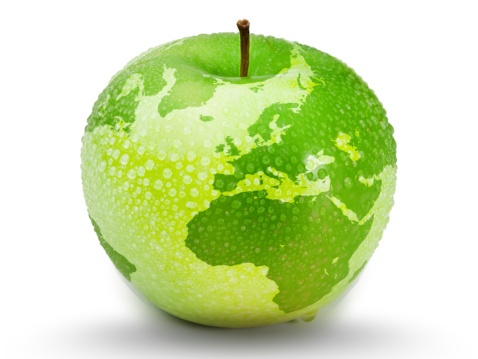 Executive summary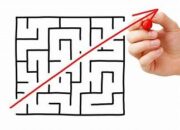 Success Accelerator
Everyone wants to be a success. But only a few achieve it. What is the secret? What does it take? This training series reveals where you need to focus to create a successful organization. It is not complicated when you know where to concentrate your resources and how to build a successful business. It is like learning how to ride a bicycle. It is scary at the beginning, but it becomes easy when you know what to do, how to keep your balance, how to pay attention to your movements, etc. It all becomes second nature, and it gets easier over time.
There are only twelve important steps for building a successful business:
1. Create a Great Culture.
2. Hire and Retain Champions.
3. Measure what Counts.
4. Practice Excellent Leadership.
5. Build solid Relationships – Master your people skills.
6. Financial Success is everyone's job.
7. Establish a Successful Team.
8. Be thoroughly Customer Centric
9. Design a Winning Strategy
10. Your New CFO – Chief Future Officer
11. Revitalize your Organization.
12. Connect with other C-Suites
Although each of these is a stand-alone program, combining these twelve steps into one curriculum gives you one clearly defined direction. Your probability of triumph and victory is greatly enhanced by following these twelve proven steps to success.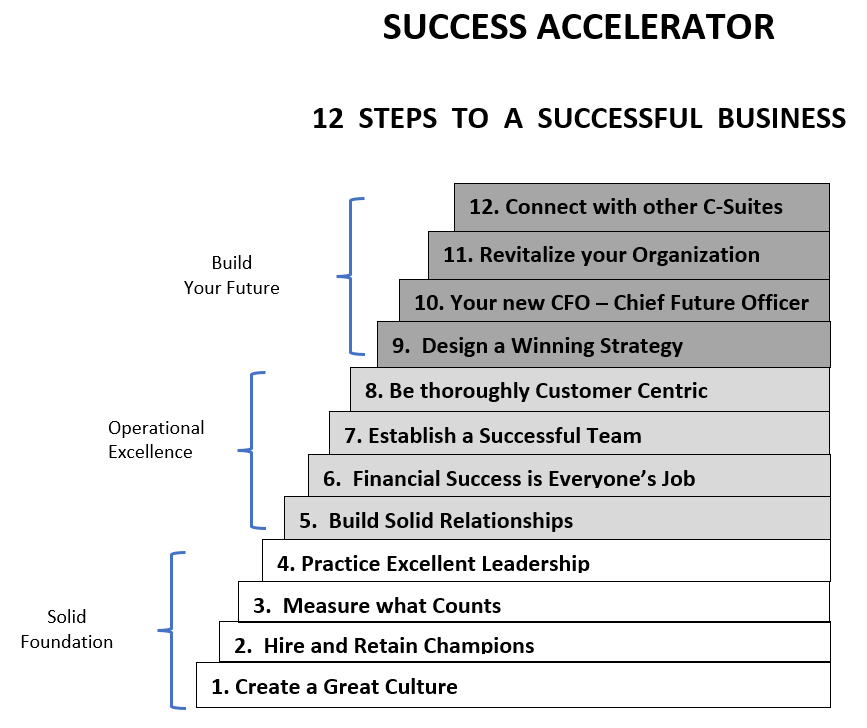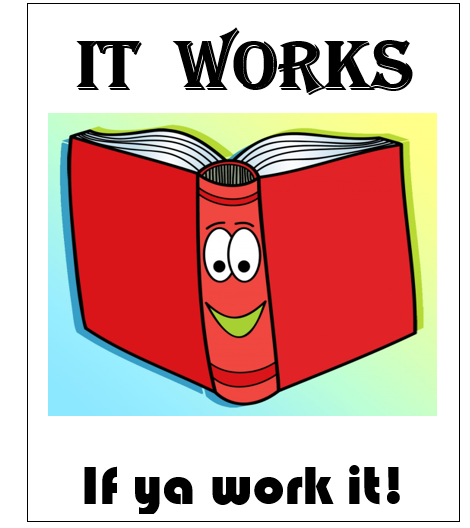 ---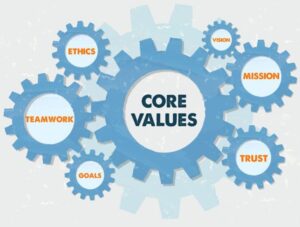 1. Create a Great Culture
Culture Success
Culture is the foundation of everything.
Every organization has a set of cultural values. Some corporate cultures are great, and some are less than mediocre. Without a great culture, your Business may never reach its full potential. A healthy culture has been proven to have more engaged employees, higher profits, faster growth, increased productivity, greater innovation, and lower employee turnover.
This session reveals what is important and how you can create a great culture in your organization. A great culture has four major components: Mission, Vision, Core Beliefs (Customer Centric), Your People. All four must be created and adhered to in a harmonious manner throughout the organization. Do your employees know these four CORNERSTONES very well and – more importantly – do you and your employees embrace and pursue those four components?
Having clear vision and mission statements that outline the purpose of your organization and the direction of your business helps to align the efforts of the team towards a common goal.
"A great culture eats strategy for breakfast." Jim Collins, the management guru, made this statement years ago and it is still true and valid today!
If you do not design, implement, and continuously nurture a specific and clearly defined culture, you will – by default – have a culture that is a mess, confusing to most people, and without a rudder or direction. If the leadership does not design a specific culture, other people will design it for themselves, and it will most likely not be a harmonious or a well-balanced culture.
Culture is not something you are – it is something you do. No matter how small or big your organization is, this session can teach you the principles of a great culture that transforms your people into great teams that can accomplish amazing results together. They will work smarter together and create results that are far better than the sum of each person.
A great culture is like a solid foundation of a big building. It must be solid, strong, enduring, and prevailing. Without a solid foundation, no building will stand up for long – it is like constructing a building on quicksand. The same principle is found in every successful organization: a strong culture is essential and a prerequisite for a successful business.
The four pillars of a great corporate culture can be summarized as follows:
1. Your Mission: What is the purpose of your business? Why are you in business? (Do not tell me it is money!) What specific problems do you solve for your customers and prospects? What opportunities do you create for your customers and prospects?
2. Your Vision: Where does your organization aim to go and how do you get there? What are your goals, strategies, and priorities? What does your business look like in 5 or 10 years?
3. Your Core Beliefs: Create a highly focused Customer-Centric Organization. What is your main focal point? If your business is not highly Client-driven, you may never be a great Organization.
4. Your People: Do you really treat and treasure your people as the only important assets? What are your values, behaviors, and attitudes you desire or will not tolerate? What are your team's operating principles? Do you have a clearly defined set of conducts? Do you hold everyone accountable to adhere to your values? What are your recognition programs? What is your Performance Management System? Are you operating fairly or not so? Do you have a clearly designed employee development initiative in place? What about continuous learning programs for all? How are your communication channels? These and many more important points are the core of how you nurture your people. Take care of your people and they will take care of your business!
---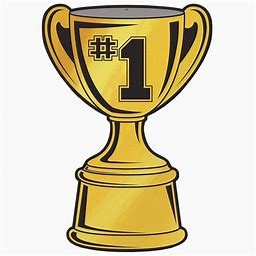 2. Hire and Retain Champions
Hire Success
Only recruit top-notch people
Every successful organization has great people. Your only genuinely great assets are your top-notch people. This lesson will show you how to recruit and keep the best, Class A and Class B people. You have a much greater chance to be a success story when you follow the advice: attract and retain the best. An organization with few or zero Class A / Class B people has an extremely low chance of success.
Having a highly talented and committed team that is passionate about the business's mission and values can help drive success and growth.
Seventy percent of your success is based on having the right people in the right place in combination with the right culture. Finding and keeping the right people, putting them in the right job position, listening to them, and eliminating what holds them back is a recipe for success. Only with excellent people will your business have a chance to thrive and succeed.
If you do nothing else in your business, make sure you hire and retain top-notch people. This single recipe is by far the most important part of your success.
But how do you find and how do you interview champions? How do you spot them to be the right fit in your culture? What specific things are a red flag or a green flag? Do you hire people based on some gut feeling? What specific questions do you have for the right candidates? How do you measure and compare one candidate against all the others? What specific accomplishments do you expect from your candidate? What specific behavior style would be a good match or a bad match with your culture – regardless of the technical qualifications of a candidate? Where are compromises not acceptable? What behavior style or personality type is a good match for which job? Are technical skills and job experience the only criteria you are looking for? How do you evaluate several candidates for the same position – which candidate receives a high mark and which a low mark? What specific tasks and goals do you want the candidate to achieve during the first 3 months, 6 months, or 12 months? How to successfully onboard the new employee? These and many other questions need to be clearly addressed to avoid a disaster in your hiring practice.
---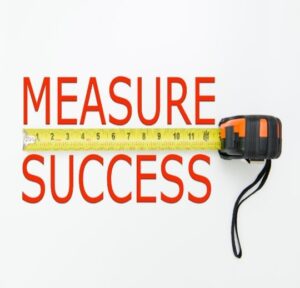 3. Measure what Counts
Measure Success
What is important to you?
What are your business drivers?
What you measure gets done. You cannot manage what you do not measure.
You need to have specific goals and KPI's in place (Key Performance Indicators). You need to know how your organization is progressing. What are the main goals and objectives of your business? What are your Business Drivers?
Furthermore, how do you know certain teams or individuals are making a strong contribution to your goals and others are not? Why is a constant evaluation important instead of the old conventional method "once a year"?
How can you prevent a negative surprise when the damage is done and little can be done to undo it?
Learn how to look "around the corner" to see what is coming up so you can make early corrections. What are early warning signals in your business before the numbers hit the book? What are leading indicators and what are lagging indicators? Wouldn't it be wonderful to peek ahead to see what is coming and even make early corrections before the month is over and closed?
Collecting and analyzing data on various business drivers can help businesses make informed decisions, optimize operations, and identify opportunities for improvements and growth. This collection gives you a choice to select from 250 KPIs. This is a wealth of valuable goals you need to use in your business. I recommend having four major KPI's (business drivers) and dividing these four big ones into smaller bite-size monthly or even weekly goals for your entire organization, all the way down to its lowest level. Make everyone a part of your four major business goals. Do not overload your people with too many or even conflicting goals. Keep it simple, yet focused and effective. Too many goals are just as bad as having no goals. Having a healthy balance of your goals is the key. But which ones are right for your organization? Which ones make sense? Which KPI's are great stepping stones to your success?
---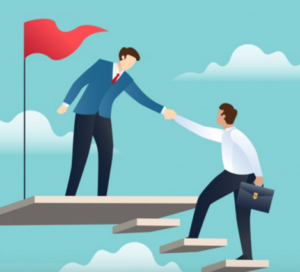 4. Practice Excellent Leadership
Leadership Success
Four Pillars for a Successful Leader:
a. Clarity
b. Commitment
c. Execution
d. Relationship
When you master these four attributes, you accelerate your success and your chance to become a great leader is on a fast-track. Strong leadership is crucial in setting the tone for the company culture, making strategic decisions, and motivating employees to work towards the company's goals. But there is much more to excellent leadership.
This session will show you how only four pillars are needed to make you a great leader – the most important four attributes. You do not have to be great in hundreds of attributes, as some people want you to believe.
Clarity: Experts tell us that the lack of clarity accounts for about 60% of all internal business issues. If you are not absolutely crystal clear in your mind about your targets, goals, direction, milestones, and desired results, you cannot communicate those accurately and clearly to anyone and you will not achieve your goals! Having absolute clarity is paramount. If you do not know what you want, how can you achieve something great? Clarity is the state of being clear, coherent, intelligible, and free from ambiguity. Clarity is so powerful because it links directly to one of our fundamental human motives – to reduce uncertainty. We do not enjoy being in a state of uncertainty because it generates a great deal of cognitive stress. Clarity is the difference between a small flashlight and a powerful laser beam that burns through steel. How clear are your goals and aspirations? How clear is your communication style?
Commitment: How many times have you interacted with people who lack commitment? They tell you a good line but never really commit to their promises and pledges. Unfortunately, you have seen those situations more than you want to count. If people are not committed to a cause or a goal, then they cannot build a successful organization. Clarity and commitment go together. Whatever you want to accomplish in life, it takes commitment, and it will cost you something. Commitment involves determination, discipline, and focus and requires that you have a clearly defined plan. In fact, for a time you must serve your commitment, and eventually, that commitment will serve and benefit you.
Execution: Individual execution is one thing. Organizational execution is everything! Flawless execution is expected at every turn at every level of your company. Anything less than a flawless execution will automatically disqualify you and your company. But flawless is not good enough. Your flawless execution must have a goal, a reason, a measurable outcome, and a positive impact. Flawless execution is an individual thing but also a team-wide and company-wide thing! Intent without taking action is daydreaming. You can only achieve something when you take action – the rest is just wishful thinking. But no matter how clearly you have defined your goals and objectives, no matter how "committed" or excited you are, if you procrastinate and never execute your plan, you are wasting time and resources. Procrastinators are not good leaders.
Relationship: You cannot be a leader if you do not have superior people skills. You are not a leader if you cannot build and nurture a relationship with people. It is all about people and how well you can build a superior relationship with all the people you come in contact with. They rely on you, and you must rely on them. In relationships, we experience the true joy that enables us to manage both painful and difficult situations. In relationships, we find not only a "friendly ear" but also the resources we need to pull us out of our "personal ditches." We find the confidence we need to "trust our heart." In relationships, we experience the courage to "overcome our fears." A person is not an island. You cannot do everything yourself. You need other people to help you achieve your desired success. Build your network with great people, nourish that circle of contacts and you have a chance to become a success story.
---