Strategic Business Growth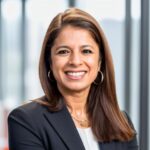 The Appleton Greene Corporate Training Program (CTP) for Strategic Business Growth is provided by Ms. Viswanath Certified Learning Provider (CLP). Program Specifications: Monthly cost USD$2,500.00; Monthly Workshops 6 hours; Monthly Support 4 hours; Program Duration 24 months; Program orders subject to ongoing availability.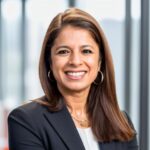 Personal Profile
Ms. Viswanath is a Certified Learning Provider (CLP) at Appleton Greene and has over 20 years of industry experience helping Silicon Valley companies scale and grow. Her initial education was a BS in Nutritional Biochemistry from UC Berkeley and an MPH from UNC Chapel Hill. After some initial work in the medical field, she pivoted to technology where she has been aggressively helping companies with their go-to-market strategy, business development, product management, fundraising, and growth.
In 2020, she started her own consulting company, Viswanath Consulting, LLC which advises early and mid-stage companies on strategic growth, becoming profitable, and succeeding in the marketplace. She also advises and has helped over a dozen technology companies in the Plug & Play accelerator in Silicon Valley design their strategic growth plan and launch and scale successful products.
Though her work has primarily been in cities in the United States, such as San Francisco, Los Angeles, Seattle, New York, and Miami, she has also worked with companies in Europe and Asia during her tenure.
To request further information about Ms. Viswanath through Appleton Greene, please Click Here.
---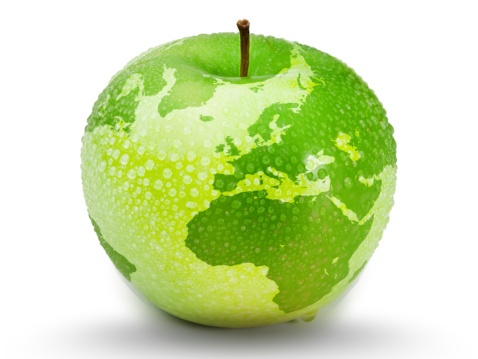 (CLP) Programs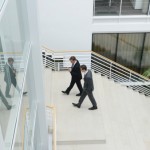 Appleton Greene corporate training programs are all process-driven. They are used as vehicles to implement tangible business processes within clients' organizations, together with training, support and facilitation during the use of these processes. Corporate training programs are therefore implemented over a sustainable period of time, that is to say, between 1 year (incorporating 12 monthly workshops), and 4 years (incorporating 48 monthly workshops). Your program information guide will specify how long each program takes to complete. Each monthly workshop takes 6 hours to implement and can be undertaken either on the client's premises, an Appleton Greene serviced office, or online via the internet. This enables clients to implement each part of their business process, before moving onto the next stage of the program and enables employees to plan their study time around their current work commitments. The result is far greater program benefit, over a more sustainable period of time and a significantly improved return on investment.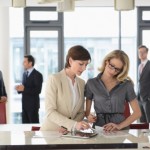 Appleton Greene uses standard and bespoke corporate training programs as vessels to transfer business process improvement knowledge into the heart of our clients' organizations. Each individual program focuses upon the implementation of a specific business process, which enables clients to easily quantify their return on investment. There are hundreds of established Appleton Greene corporate training products now available to clients within customer services, e-business, finance, globalization, human resources, information technology, legal, management, marketing and production. It does not matter whether a client's employees are located within one office, or an unlimited number of international offices, we can still bring them together to learn and implement specific business processes collectively. Our approach to global localization enables us to provide clients with a truly international service with that all important personal touch. Appleton Greene corporate training programs can be provided virtually or locally and they are all unique in that they individually focus upon a specific business function. All (CLP) programs are implemented over a sustainable period of time, usually between 1-4 years, incorporating 12-48 monthly workshops and professional support is consistently provided during this time by qualified learning providers and where appropriate, by Accredited Consultants.
---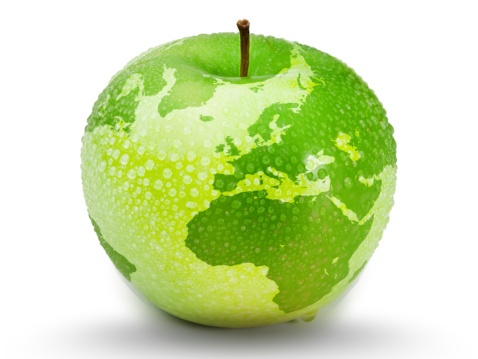 Executive summary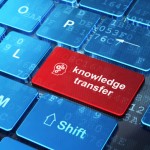 Strategic Business Growth
Is your company stagnant in its growth? Is there a process for continuous innovation and improvement? Do leadership and employees have a growth mindset and the tools to implement a strategic growth plan? Is revenue and profit stagnant from quarter to quarter, year to year? Is your organization struggling to find ways for unique differentiation as competitors come into the market? Is there a systematic approach to plan growth strategies?
Through my decades of helping Silicon Valley companies scale and grow, I have encountered numerous challenges and found effective mechanisms to face these challenges. Companies often struggle to adopt a mindset of continuous innovation and thus are stagnant in the marketplace. Their revenues and profit margins do not grow from quarter to quarter. Company leadership and employees are frustrated that their companies aren't raising increased growth rounds of funding or improving their stock prices.
In assisting each company as a strategic growth advisor, I've adopted tools and methodologies that companies can implement to disrupt their current practices. Leadership and employees can embrace new ways of thinking which can lead their actions into better outcomes. The company itself can explore and compare alternate pathways in the marketplace to improve the legitimacy or value of its products and thus increase bottom-line profitability.
As a company struggling with growth, ask yourself these questions.
1. Are there processes in place for continuous innovation and improvement?
2. How often and with what tools are growth strategies evaluated?
3. How can leadership or employees change their mindset to embrace growth?
4. How can bottom-line revenues and profit increase in time?
5. How do digital transformation and data analytics assist with business growth?
Continuous Innovation and Improvement
Companies both in technology and other areas such as life science or banking are under pressure from internal and external forces to be a leader in their marketplace sector. In becoming a leader and then maintaining a leadership position in the market, a company must first have a differentiated product offering but then evolve that product offering as needed over time to add continuous value to the customer. To evolve the product offering over time, companies must have a culture of innovation and improvement.
A culture of innovation and improvement within a company celebrates new ideas that are fostered internally. As leadership or employees realize new opportunities, they are encouraged to share those ideas. The company embraces ongoing evaluation of current practices for improved product development, marketing, product management, and marketplace growth strategies.
---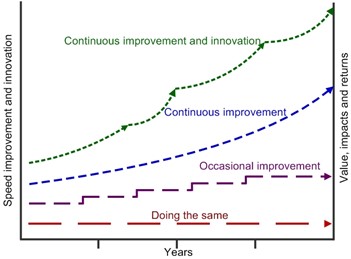 ---
Evaluating Growth Strategies
For a company to achieve higher revenues and profitability, it needs to create more value for the customers it already has or be able to obtain new customers. Though an initial product may become successful in the marketplace, it will often face competitive challenges and stagnate if there aren't improvements to the product or new channels of adoption. If your company isn't growing, you may benefit greatly from the proper tools to assess avenues for expansion frequently.
Assessing growth channels will allow your company to constantly re-evaluate its product offerings in the competitive landscape and assess where there may be opportunities. At times, there may be product features that can be adjusted to have a greater impact. Other times, additional features may need to be added or new marketing avenues explored to reach new customers.
With the proper tools to evaluate growth strategies, your company can evaluate the pros and cons of pursuing different avenues and decide which best will help your company. There may be obvious differentiators to product development or engineering or channeling marketplace forces to give your offerings a continuous leading edge.
---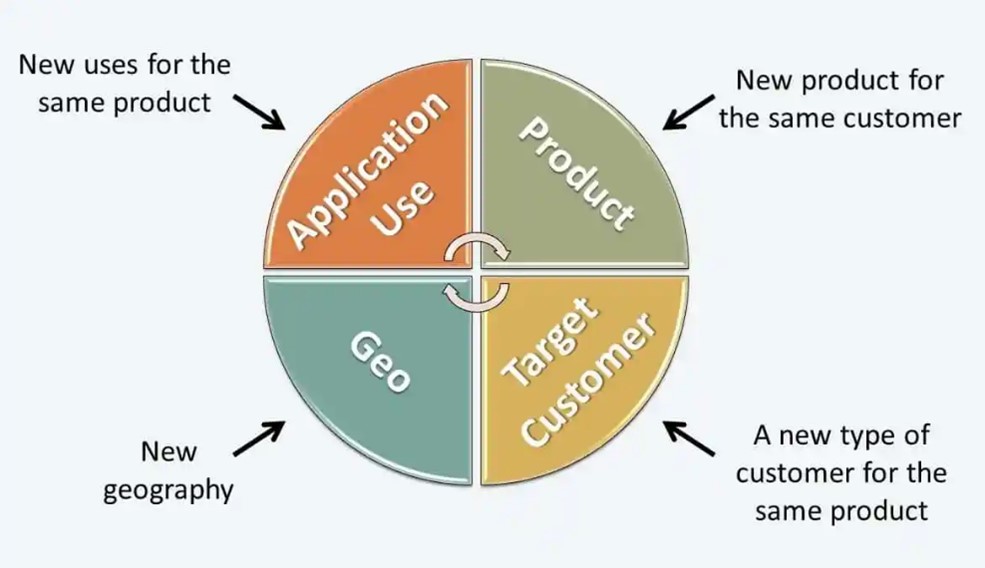 ---
Mindset Shift
Leadership and employees who embrace change are more likely to help a company adapt and maintain its leading edge in the marketplace. An optimal company mindset starts when anyone is hired to work for a company by choosing the right people who embrace growth and change. In leadership training and management practices, tools and strategies can be taught that encourage employees to foster innovation, embrace change, and feel the tremendous impact of their contributions.
A company philosophy must also resonate among all internal staff that rewards creativity, strategic thinking, and flexibility. These traits, when innate in the working culture of an organization, can foster innovative thinking and novel ideas that can add value to a product or market. If your organization does not celebrate leaders and staff who constantly strive to think of how processes or strategies in place can be improved, then you may genuinely benefit from tools that will help your staff adopt the right mindset.
---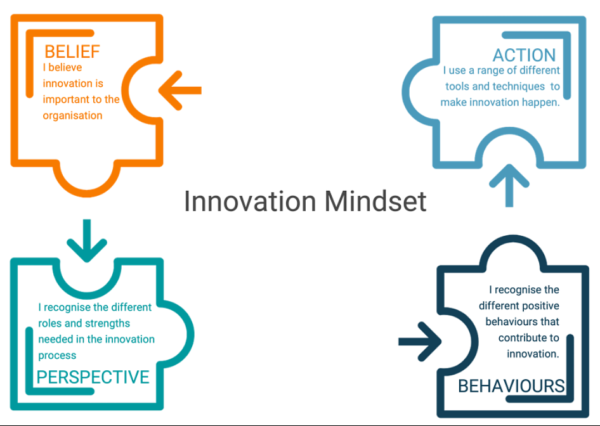 ---
Increase Revenue and Profit
The result of any meaningful program implementation should be that the bottom-line financial picture of a company has improved. Any company that is struggling to grow its revenue or profitability and that is not able to show a track record of improving market shares is going to struggle. Thus, the adaptation of a meaningful growth strategy program that teaches big-picture thinking, as well as how to evaluate the details that matter will make a significant difference.
The principles and methodologies taught in this course have been tested with many of my technology clients over the last few decades. Every client has improved their customer traction, revenue, and unit economics anywhere from 20%-40%. We will use the same techniques that have worked for my technology companies and help you learn the right techniques to evaluate and adopt strategies for market penetration into new areas and expand the reach of product offerings.
When measuring success based on fiscal accomplishment, it is easy to know whether the time and expense of adopting new procedures are worthwhile. The metrics for success will be calculated all the way through the 24-month-long training segments of this program and eventually computed by looking at the actual financial metrics of your organization.
---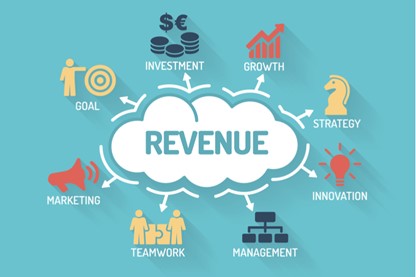 ---
Digital Transformation and Data Analytics
At a time when the world is becoming increasingly digitally connected and dependent, business success also depends on adopting the latest technological advancements. Using AI, machine learning, and advanced data analytics tools, companies can get real-time information on how their products or services perform in the marketplace and have the tools to act on this data. Without this timely information, your business can fall behind quickly.
Thus, understanding how the latest technology can apply to your business growth strategy is critical. Once you learn how other businesses are using the latest tools to their advantage, you can decide which tools will benefit your business the most as well. Real-time analytics and the application of these analytics will be necessary for designing and implementing successful growth strategies.
Your company's managers and employees will appreciate knowing how their efforts are affecting the actual growth in revenue of your product and services and understand where there may be inefficiencies. Time can be wasted in staff time in moving product development, management, or marketing in one direction when the data may tell you that a pivot is necessary. Time saved is money saved. All of this will affect the bottom-line revenue and profitability of your business.
---