Stakeholder Optimization

The Appleton Greene Corporate Training Program (CTP) for Stakeholder Optimization is provided by Ms. Penterman MBA BA Certified Learning Provider (CLP). Program Specifications: Monthly cost USD$2,500.00; Monthly Workshops 6 hours; Monthly Support 4 hours; Program Duration 12 months; Program orders subject to ongoing availability.

Personal Profile
Ms Penterman is a nonprofit leader and entrepreneur. She has experience in engagement strategies, organizational leadership, and business structure. She has achieved a Master in Business and Bachelors in Performance. She has industry experience in the following sectors: Healthcare; Entertainment; Construction; Hospitality; Non-Profit; Music. She has had commercial experience within the following countries: United States of America, Canada, and Great Britain, specifically in the following cities: Toronto, Vancouver, Chicago, Dallas, Atlanta, Washington D.C., and Naples, Florida. Her personal achievements include: growing $400k business to over $12M; implementing financial management control and processes; founder and CEO of 3 businesses, developing 3 distinct lines of service; development and implementation of board restructuring and development training programs; facilitated and managed strategic planning with 2 national organizations; restructuring of organizational departments and staffing that improved communication and workflow; secured millions in grant funding for non-profit and for profit organizations. Her service skills incorporate organizational strategy; stakeholder engagement; team building; board development; collaborative evaluation and project management.
To request further information about Ms. Penterman through Appleton Greene, please Click Here.
---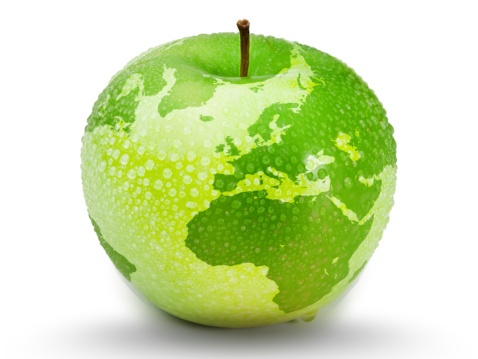 (CLP) Programs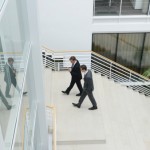 Appleton Greene corporate training programs are all process-driven. They are used as vehicles to implement tangible business processes within clients' organizations, together with training, support and facilitation during the use of these processes. Corporate training programs are therefore implemented over a sustainable period of time, that is to say, between 1 year (incorporating 12 monthly workshops), and 4 years (incorporating 48 monthly workshops). Your program information guide will specify how long each program takes to complete. Each monthly workshop takes 6 hours to implement and can be undertaken either on the client's premises, an Appleton Greene serviced office, or online via the internet. This enables clients to implement each part of their business process, before moving onto the next stage of the program and enables employees to plan their study time around their current work commitments. The result is far greater program benefit, over a more sustainable period of time and a significantly improved return on investment.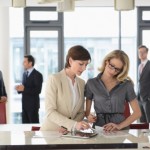 Appleton Greene uses standard and bespoke corporate training programs as vessels to transfer business process improvement knowledge into the heart of our clients' organizations. Each individual program focuses upon the implementation of a specific business process, which enables clients to easily quantify their return on investment. There are hundreds of established Appleton Greene corporate training products now available to clients within customer services, e-business, finance, globalization, human resources, information technology, legal, management, marketing and production. It does not matter whether a client's employees are located within one office, or an unlimited number of international offices, we can still bring them together to learn and implement specific business processes collectively. Our approach to global localization enables us to provide clients with a truly international service with that all important personal touch. Appleton Greene corporate training programs can be provided virtually or locally and they are all unique in that they individually focus upon a specific business function. All (CLP) programs are implemented over a sustainable period of time, usually between 1-4 years, incorporating 12-48 monthly workshops and professional support is consistently provided during this time by qualified learning providers and where appropriate, by Accredited Consultants.
---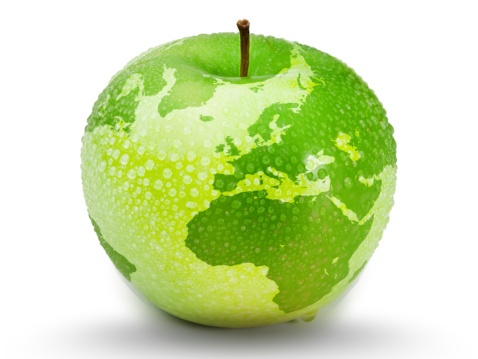 Executive summary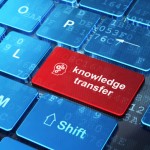 Stakeholder Optimization
Stakeholder Optimization is a process by which those who have a particular stake or interest in the outcome of a project or strategy are engaged. A company does not exist in isolation. It exists within a "political" environment populated by all those who have a particular stake or interest in that company. Key leadership and management can build support and avoid negative consequences by utilizing Stakeholder Optimization to establish a systematic process for stakeholder involvement, projecting the right questions to the right people, at the right time. The Stakeholder Optimization plan establishes a ranking system to calibrate interests on a sliding scale in order to optimize the value of feedback from all involved. It strikes the right balance between stakeholder involvement and isolation of the project from external influences in order to achieve delivery on cost and time, while maximizing the benefit for the company and stakeholders. Whether in market research, exploratory panels, employee engagement, or stakeholder consultation – new dimensions of insight and creativity are revealed when people collaborate in generating ideas and making decisions, resulting in long term sustainability, productivity and alignment.
The term Stakeholder is generally defined as individuals or organizations who are involved in or whose interests are positively or negatively affected by the result of a task, initiative, or project.
Stakeholders can represent significant risk to a company. They have the majority of the power to influence the outcome of any decision made in a company and are essential to a company's success or failure. Most projects fail because the interests and needs of stakeholders were not solicited or given adequate consideration. Knowing that stakeholders have the power to negatively affect a project, makes it imperative for a company to have a Stakeholder Optimization plan in place to identify their needs and engage with them in a systematic and sustainable way. Pressure from stakeholders generates change and change increases the complexity of the management task, therefore it is essential to establish a culture of Stakeholder Optimization throughout the company. Bespoke Stakeholder Optimization will accelerate business improvements, mitigate risk, and create a shared vision amongst key influencers.
However, developing a Stakeholder Optimization plan takes effort, planning, organization and a clear communications plan. The first step is stakeholder analysis. This will likely vary frequently over time depending on the project or initiative. A systematic process to continually identify and engage stakeholders is important to ensure you are evolving your plan to warrant continuing success and sustainability. Case studies have shown there are key success factors which must be addressed in order to ensure effective management of stakeholders. During our project process, we will address each to these to establish a business process which has the ability to collaborate, integrate and coordinate within all levels of the company.
There are broadly two groups to stakeholders, those internal and those external to the organization. Those most recognized are the external stakeholders, however the management of internal stakeholders is equally, if not more important. An internal stakeholder may be responsible for juggling a range of different expectations within the organization and as a result may be subject to multiple influences which could positively or negatively affect the outcome. External stakeholders are likely to be impacted by any changes. They could benefit, therefore would be supportive and positive about the change; conversely the change may damage their interests, or they may perceive it to be a negative outcome for them so may seek to stop it or project it in a bad light. One of the key challenges with stakeholder management is the vast number of people involved and understanding their level of power or interest and how it may impact the company. The Stakeholder Optimization plan will help you develop consistent, comprehensive principles for stakeholder lifecycle management, creating and supporting an ongoing, trusted relationship with stakeholders.
---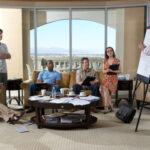 Stakeholder Identification
Not all stakeholders in a particular group will necessarily share the same concerns or have unified opinions or priorities. Therefore, the first step in the process is identification, determining who your stakeholders are, and establishing their key group or sub-group.
---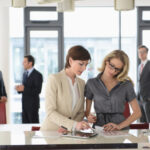 Stakeholder Analysis
In this section we will do a more in-depth analysis to review stakeholder group interests, how they potentially could affect and to what degree. We will also determine what influence they might have on the project. By categorizing stakeholders, you can determine which to spend the most time and least effort on.
---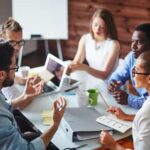 Stakeholder Mapping
This systematic approach will start to delineate the geographic sphere of influence. The mapping analysis will establish and articulate the area of influence and determine who might be affected and in what way. For larger projects with different phases to their development, mapping both the near term and the future phases may assist the company to identify the potential cumulative impact on stakeholder groups that might not have been evident by just looking at the immediate project.
---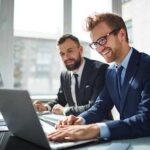 Engagement Strategy
It is not practical, and usually not necessary, to engage with all stakeholder groups with the same level of intensity. We will develop a strategy regarding who we are engaging with and why, determining the most appropriate way to engage. Our analysis will inform this prioritization by assessing the significance to each stakeholder group. It is important to keep in mind that the system is dynamic and that stakeholders and their interest might change over time.
---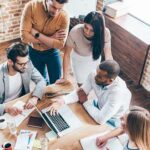 Communication Planning
Client communication is complex. The bigger the project, the more layers of decision-making you have to wade through. The plan must specify not only what, when and how each stakeholder will be engaged, but also determine what information is shared with each, as well as what information you are seeking. The communications plan will have three separate levels: Organization-wide, Project-specific and Stakeholder-specific. The goal is to go from broad to highly concentrated.
---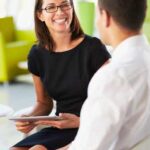 Strategic Messaging
Communication is the foundation of a successful project. Clear and concise messaging is imperative. Stakeholders have a vested interest in the company's performance. The increase in social media makes it easy for misinformation and dissatisfaction to quickly damage a company's reputation. Messaging must be consistent and must be as up to date as possible to create a positive experience for all stakeholders, both internal and external.
---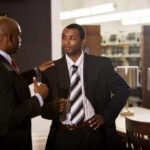 Stakeholder Managers
Identifying stakeholder managers and consulting with and through them is an efficient way to disseminate and receive pertinent information. When determining representatives there are a number of factors to consider. The act of establishing certain people as the "representative" between stakeholders and the company confers upon them a certain degree of power and influence. Initially, the company will need to ensure that these individuals are true advocates of the views of the company and can knowledgeably communicate about the project. We will develop training materials for managers, data collection representatives and analysts.
---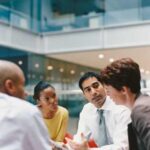 Data Analysis
One of our first steps is to define the purpose of the analysis and identify users of the results to devise a plan for using the information. This will serve several purposes: to provide input from other analysts, to inform the development of action plans, to increase support for the project, or to inform strategic planning and institutional assessments. Policymakers and managers may use the results of the analysis to develop their individualized action plans.
---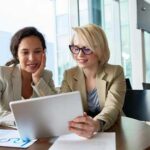 Monitoring and Identifying Issues
The effectiveness of the communication plan and its internal structure should be tracked at regular intervals. The process is likely to identify issues that will need monitoring and managing. Issues will be recorded as they are identified during the process. Issues are then categorized and weighted so they can be addressed quickly and effectively.
---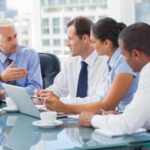 Report Performance
Reports play several roles in the Stakeholder Optimization lifecycle. All reports must give a clear and concise picture of the information that is being reported, as well as structured to meet the needs of the intended recipient. The different types of reports include status report, progress report, trend report, forecasting report and lessons learned report.
---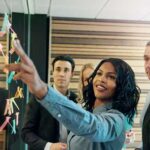 Replicating and Institutionalizing
Maintaining an institutionalized structured initiative to formalize stakeholder dialogue is not an easy process. It is common for stakeholder communications to wind down after the initial phases. However, some stakeholder communications must be set-up as "sustainable structures" to ensure a continuing stakeholder communication system.
---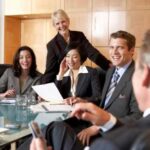 Competitive Advantage
Effective, ongoing stakeholder participation translates stakeholder needs into organizational goals and creates the basis for effective strategic development. It ensures that an organization has greater clarity and a shared vision amongst its key influencers. Vigorous engagement adds insight into the operating environment, the marketplace, trends and growth opportunities. It enables a company to leverage the dialogue experience, using it to inform other processes and projects.
---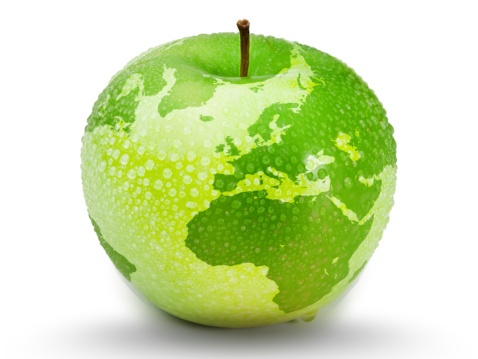 Curriculum
Stakeholder Optimization – Part 1- Year 1
Part 1 Month 1 Goals, purpose, objectives
Part 1 Month 2 Structure and Process
Part 1 Month 3 Data Collection Methodologies
Part 1 Month 4 Internal Stakeholder Analysis
Part 1 Month 5 Communication Plan – Internal
Part 1 Month 6 External Stakeholder Analysis
Part 1 Month 7 Communication Plan – External
Part 1 Month 8 Documentation and Reporting
Part 1 Month 9 Implementation and Evaluating
Part 1 Month 10 Presentation
Part 1 Month 11 Building and Formalizing
Part 1 Month 12 Institutionalizing and Replicating
---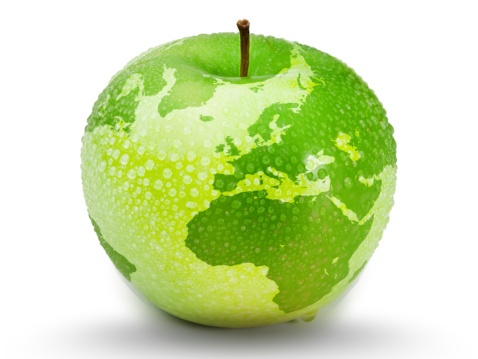 Program Objectives
The following list represents the Key Program Objectives (KPO) for the Appleton Greene Stakeholder Optimization corporate training program.
Stakeholder Optimization – Part 1- Year 1
Part 1 – Month 1: Goals, purpose, objectives
The objective in the first workshop is to establish a thorough understanding of current company processes, initiatives, team member roles and responsibilities as it relates to internal and external communication with stakeholders. This includes, but is not limited to human resources, customer service, information technology, management, marketing, e-business, sales and production. The goal is to reach a clear understanding of the company's perception of its internal and external stakeholders and established processes communication models.
Once understanding has been established, we will determine the ultimate goal, purpose and objectives for the information that will be ascertained. There are many ways to utilized stakeholder engagement. Certain decisions made by the organization will affect who is to be engaged and the methodology for engagement. Setting the communications objectives in one of the most important first steps.
Information generated from stakeholders may serve several purposes:
• Provide input for other analyses
• Inform the development of action plans
• Create support for the program
• Guide a consensus-building process
• Inform strategic planning or institutional assessment
---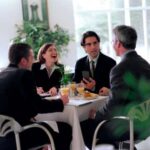 Part 1 – Month 2: Structure and Process
The objective of this module is to determine the structure and personnel of the management team. establish their roles and an understanding of the purpose of the management team and how the team members will work together. The management team should represent distinct interests and departments to provide appropriate points of view and analysis. They should be able to quantify and qualify the impact on on-going operations and inform effective and efficient methodologies. The group should also include a "neutral" person who can provide an organizational perspective. This way all working group members should be able to review and synthesize procedures within the process.
During this module, we will determine the team structure, operations, personnel requirements, messaging protocols and stakeholder identification criteria. We will apply a systematic approach to identifying affected stakeholders based on the determinations from workshop #1. We will ascertain the project's area of influence both internally and externally. Stakeholders can affect or be affected by the organization's actions, objectives and policies. Key questions must be answered in the process of identification.
These include, but are not limited to:
• Who will be affected by an endeavour and can influence it who are directly involved or indirectly in the work?
• In the private sector, who are affected by any action taken by an organization?
• Who has an interest in an organization's success or failure?
Key questions must be determined in order to establish the criteria for stakeholder identification.
---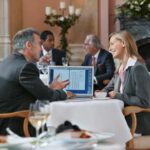 Part 1 – Month 3: Data Collection Methodologies
Data collection is defined as the procedure of collecting, measuring and analyzing accurate insight for research using standard validated techniques. A hypothesis can be best evaluated based on collected data. The role of data collection is necessary for practically any project, however the approach to data collection is different for different groups of study. Different data collections methods need to be identified and adapted based on the ultimate goal for each stakeholder group. The most critical objective of data collection is to ensure the information is collected in such a way as to ensure the rich and reliable information enables data-driven decisions. A wide range of methods and approaches to engage internal stakeholder exists and the choice significantly depends on the participants context and desired results. There are positives and negatives for each collection method, therefore a clear understanding of the methodology, impact, quality of results and issues must be established in order to determine the most effective to meet criteria and objectives. Collection methods can include:
• One-on-one interviews
• Focus groups
• Online, phone, mail surveys
• Passive observation
Once the categorization and quantification has been completed, the team will need to establish its engagement strategy methodologies. It is not practical, and usually not necessary, to engage with all stakeholder groups with the same level of intensity. We will develop a strategy regarding who we are engaging with and why, determining the most appropriate way to engage. The power grid will inform this prioritization by assessing the significance to each stakeholder group. It is important to keep in mind that the system is dynamic and that stakeholders and their interest might change over time.
---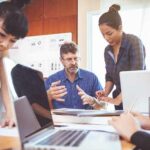 Part 1 – Month 4: Internal Stakeholder Analysis
Stakeholder analysis is extremely important to the success of optimization, whether internal or external. Internal stakeholders, like employees, know the strengths and weaknesses of the organization and have a first-hand knowledge of what it will take to deliver, as well as wielding significant power over the success or failure of the endeavour. Each internal stakeholder has a different influence and role within the company; therefore, each will have unique interactions with each other and external stakeholders. This module will help to define and categorize internal stakeholders. We will investigate perspectives, motivations and expectations. Each category will have challenges and purposes for engagement which must be addressed in order to move forward. Internal stakeholders will include investors, board of directors, managers and employees. Many issues are due to lack of communication. Appropriate engagement must be based on the unique needs and expectations. Stakeholder analysis needs to include the impact or power of each to define the extent to which they are able to persuade, induce or coerce others into following a certain course of action. The power can be based on multiple sources, therefore multiple indicators need to be investigated. Authentic and effective engagement of key internal stakeholders must be based on understanding with an empathetic methodology.
---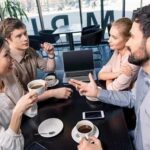 Part 1 – Month 5: Communication Plan – Internal
Communication is the foundation of successful projects. In order to have effective stakeholder engagement you need to factor in the habits of multiple stakeholders and outline all their requirements. Stakeholder communication is complex. The key objective for this module is to develop a dialogue architecture, outlining the scopes, objectives and approach of the communication plan for internal stakeholders. Communication pathways need to be opened, creating dialogue channels. Participation mechanisms need to be created in order to involve stakeholders in different types of dialogue processes. Communicating the scope of the stakeholder engagement will clarify the project, the players affected by the project and the purpose and plan for the potential users of the information.
Who the stakeholders are, what their positions are related to the program, how important they are, and so forth, largely depends on building consensus around the informational analysis of the purpose and usage of resulting information. All communication objectives must clearly support the organization in achieving its stated goals. It is important to clearly understand what it needs to achieve with stakeholder engagement. Goals, purpose and objectives will determine the criteria for identifying stakeholders and the guidelines for creating the internal and external stakeholder lists.
There are three primary objectives in stakeholder communication strategy; ensure all people or entities affected by the project are aware of and clearly understand the project, establish a culture of trust by soliciting input and acknowledging concerns or issues, and ensure alignment throughout the organization relating to the stakeholder engagement initiatives. All communication objectives must clearly support your organization in achieving its stated goals. Clear objectives about where your organization is going and what it needs to achieve through the SOI, will assist in determine the needs of internal communication activities.
---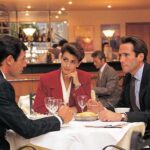 Part 1 – Month 6: External Stakeholder Analysis
External stakeholders will have a different perspective as to how its operations impact them. Resources, time and finances for the process will be limited, therefore the stakeholders to be interviewed must be prioritized. The working team may want to involve "experts" who have extensive knowledge of the individual sectors, its stakeholders and the power of those stakeholders to influence the program. "Experts" could be representatives from leadership, advisors, or external individuals with specific knowledge or experience. In this phase external stakeholders will be categorized and quantified. The objective is to direct the organization's energy and resources to the right relationships and activities. Priority stakeholders should be identified, and profiles will be created to list needs, interests, goals, responsibilities, level of power, interest and communication channels, etc. to help inform the communication strategy.
A Stakeholder power grid will be created, enabling the team to visualize stakeholders according to their ability to influence the project's success or failure. Categorization and quantification focus the team to targeting the right stakeholders at the right time in the life of the project and providing them with the right level of engagement. It will inform engagement strategies, messaging and communication. The power grid will also help determine appropriate, targeted messaging and frequency of communication.
---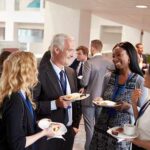 Part 1 – Month 7: Communication Plan – External
In order to determine an appropriate communication strategy for each external stakeholder group, it is imperative to understand each group's needs and expectations. This understanding will be detailed in the communication plan external engagement strategy and how you will communicate the key messages to each stakeholder group. The working team should understand the issues and requirements of the project from each stakeholder group's point of view. The situation may look quite different when viewed from different perspectives, and each stakeholder might have different expectations. Knowing the expectations of the stakeholders in the form of what each stakeholder requires from the project will help the team deliver information that should assure the stakeholder that what they hope to gain from successful delivery of the project will be achieved and help in the negotiations with unsupportive stakeholders. The approach outlined in the communication plan should include appropriate engagement personnel, frequency of engagement, what information to share, format needed, and what questions to ask. We will map the process along with key milestones where stakeholder engagement will be needed and why it is valuable.
A standard questionnaire should be developed for interviewing stakeholders. Key organizational messages must be established to avoid conflict and message confusion. These key messages should be used repeatedly in all communications, and to all stakeholders. There are generally two sets of messages; one that is overriding and applicable to all audiences, and the second which is tailored to the relevant target audience. Ultimately, the Communication plan should include issues and expectations, key messages, and tactics for each stakeholder group.
---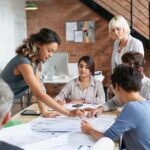 Part 1 – Month 8: Documentation and Reporting
In addition to assessing the effectiveness of the plan, we will develop a documentation and systematic reporting system. The interviewers should follow an established protocol for documentation of the stakeholder feedback. A documentation system should be readily accessible so that feedback through whatever methodology can be literally and efficiently recorded as soon as possible. The objective of this follow-up process is to record information accurately, legibly and in an organized manner for use in the analysis and reporting process. The group will need to organize often lengthy answers in a more concise and systemized format. The format should enable us to identify clear comparisons among different stakeholders and concisely present this information to leadership. We will create an analytics and reporting dashboard to provide real-time insights that can help make strategic decisions on your stakeholder engagement plan. A full spectrum of stakeholder positions is created in order for positions to be established and classified. The data can be used either in conjunction with other analyses or alone as general conclusions. In this module we will also determine personnel needs, tools, resources and techniques that will need to be developed and employed by your stakeholder engagement documentation and reporting.
---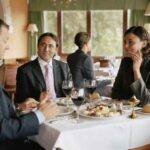 Part 1 – Month 9: Implementation and Evaluation
This module determines the actual implementation phase. The key performance indicator for this phase is results. For stakeholder dialogue to be effective it must deliver on the promise of visible progress, change and benefits. Before interviewing the stakeholders, the group will need to pre-test the questionnaire by conducting interviews with non-priority stakeholders. It is important to evaluate your communications efforts throughout the implementation. Evaluation creates accountability. It is an opportunity to demonstrate how your program can make a difference, measure your effectiveness, and make adjustments to the methodology, delivery and consensus building. Evaluation will also help identify crisis symptoms which may include criticism from external parties, stakeholders indicating new or unknown interests, negative press, counter initiatives, endless non-productive discussions or potential threats. During this phase organizations realize that specific project components or issues may not have been adequately addressed or recognized. The complexity of the project is often recognized during implementation and evaluation.
Measuring effectiveness depends on the initial goal. We will go back to the initial objectives and review what the organization originally outlined as its purpose and goals. In order for objectives to be real they must be measurable. We will determine the measurements for effective communications and criteria for data evaluation. The organization will document the process and identify successes and challenges. This will help make the case for continuing the work and allow others to implement stakeholder engagement.
---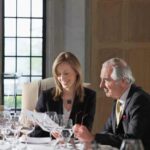 Part 1 – Month 10: Presentation
Using the information generated by the preceding analysis is an integral part of the stakeholder process. The working group is responsible for information-gathering and analysis, but also for disseminating and explaining the results in a way that will enable leadership to establish an action plan or other appropriate usage. The purpose of the information was discussed in Process Planning and should be reviewed again once the results have been analyzed.
The module will develop a general results presentation format. The presentation should focus on the results of the analysis, utilizing the established documentation and reporting systems. Since leadership and managers must prioritize and focus on the most important information, the presentation should be a concise synthesis, not a review of all the information obtained. One way to present the most important conclusion is to focus on the groups that have the greatest potential to affect the success of the program. If the purpose of the presentation is to share the results to build consensus among the stakeholders, then all stakeholders should be invited to attend.
The presenters need to determine who is important to represent the power, leadership level of each stakeholder group consistently throughout the presentation. Presentations should include findings related to supporting, neutral or opposing positions of stakeholders, knowledge data, key alliances and other results and conclusions, as well as recommended strategies.
---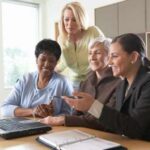 Part 1 – Month 11: Building and Formalizing
Companies are recognizing that the potential in stakeholder engagement ongoing dialogues can lead to successful shared value creation. The trend towards cross sector collaboration and dialogues is clear. Yet, stakeholder engagement as a company policy is a new terrain for some businesses. This module will build upon the work of the last 10 months to develop a formalized structure that can be implemented throughout the organization.
The structure will consist of three phases in the engagement process: Phase One – Internal preparation, Phase Two – Mapping and Strategic planning, Phase Three – Communications planning. For the company stakeholder engagement process to be adaptable, each phase must be customized and full commitment to comprehensive action must exist at the highest levels of the organization. Stakeholder engagement is a process and a systematic approach to doing business and if structured properly can be transformative.
In this module we will develop a toolkit that can be used to guide the development and implementation of engagement departmentally, project-specifically or as generic policy. The goal is to relate engagement to the core business activities and develop tools and approaches which endeavour to communicate the importance of sustaining constructive relationships over time and throughout the organization, creating shared value by engaging early and often.
---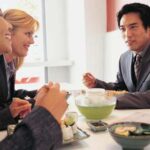 Part 1 – Month 12: Institutionalizing and Replicating
This module will finalize the set-up of sustainable structures for stakeholder engagement. The major challenge is keeping the spirit of change alive. The move from a more loosely structured initiative to an institution is not an easy process. Replication and institutionalization often require a professional management structure. Roles change and decision-making structures have become more efficient. Existing management structures require additional legitimacy and credibility, requiring a core group remain actively involved in establishing engagement. It is essential to have a realistic understanding of the resources you will need for sustainable stakeholder engagement. This includes financial resources for a stakeholder engagement team, training requirements to move forward and other resources to build a solid team with the capacity to identify and engage stakeholders. Engagement is ever-changing; therefore, it requires a carefully selected internal leader who is respected, has credibility and exceptional communication skills. Equally important is the makeup of the stakeholder team. A company should not undertake a comprehensive, institutional engagement process without proper training in multiple areas. The organization will also need to establish corporate performance standards and select a performance measurement method.
---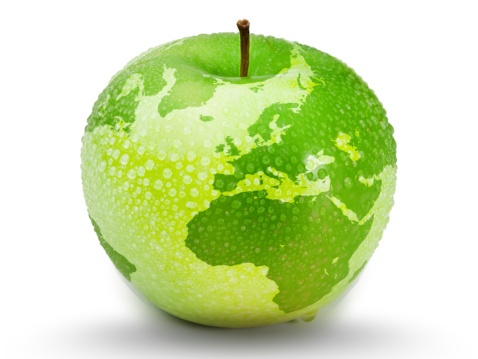 Methodology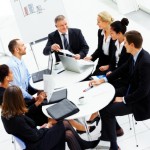 Stakeholder Optimization
Program Planning
Before developing a Stakeholder Optimization strategy, you must first determine what engagement means to your company. It requires a shift in mindset and an organizational understanding that stakeholder concerns and issues are not outside daily operations, but rather vital topics that need to be exposed and addressed. Stakeholder perspectives must be taken into consideration when determining your company's strategy and operations.
Stakeholder engagement may serve several purposes: to provide input for other analyses; to inform the development of actions plans for specific projects or policies; or to guide a consensus-building process. Other activities such as strategic planning, institutional assessments or application of new programs or policies require the type of information that can be gathered from stakeholder engagement. Therefore, it is imperative to determine the purpose, goals and objectives for stakeholder engagement as the first step in the planning stage, enabling the company to develop internal alignment before launching engagement activities. Before proceeding with the next steps, the company should ensure that a consensus exists among leadership as to the purpose of the analysis, its proposed users and the intended use of the results. With internal alignment and understanding of stakeholder engagement, you can move into determining your strategy, structure and process.
Next, you will focus on where stakeholder engagement can have the biggest impact on programs, strategy and operations through thorough identification, categorization and analysis. This is done through a process of systematically gathering and analyzing qualitative information determining whose interests should be taken into account when developing or implementing a policy or program. We will establish a process and criteria for a identifying a working group, establishing roles and responsibilities as well as a timeline for the process.
---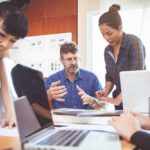 Program Development
Program planning will develop a base of knowledge by developing the company perspective for the purpose and goals for engagement, as well as the scope and understanding of who to engage and why you are engaging them. The intersection between these aspects of company goals and prioritizing your stakeholders will define your choice of engagement tactics, which will inform a format that enhances your engagement strategies and objectives. The tactics for data collection methodologies will determine engagement, communications and information to be assimilated. During the Program Development stage, you will identify your approach to data collection and adapt methodologies based on the critical objective for each group.
Once methodology is determined, then we can establish strategies for the communication plan. An effective stakeholder communications plan will assist the organization in achieving its goals and objectives, support and improve operational effectiveness, improve stakeholder relations and deliver measurable results to the organization. An eight-step communications planning framework will be utilized to design a programmatic plan.
Successful stakeholder communication is complex, therefore significant time will be spent on developing a diverse, effective plan for each specific group, both internal and external. The bigger the project the more layers of communications strategies will have to be determined. Figuring our what, when, how and how much for every stakeholder is important. The document will outline the specific processes and strategies for effective communication with all stakeholders. Ideally, the plan will have three separate levels: organization-wide, project specific and stakeholder specific. The plan will specify all details before implementation.
---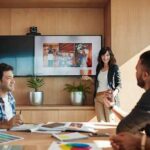 Program Implementation
In Program Planning and Development, the situational analysis has given us a picture of where the company stands now, the purpose of engagement, and the goals and objectives. A detailed communications plan with strategic methodologies and messaging has been established, as well as the priority stakeholders quantified. For stakeholder dialogue to be effective it must deliver on the promise of visible progress, change and benefits. We will create a dual action, trial work plan for testing both internally and externally.
In order to measure success and challenges, as well as build on future activities, we will establish proper documentation and reporting systems to capture the original purpose and objectives for engagement, the methods used, the participants, a summary of noted stakeholder concerns, expectations and perceptions, a summary of discussions and a robust list of outputs. This will enable you to measure the effectiveness, appropriateness and make adjustments as needed. It also provides an opportunity to demonstrate how the program is making a difference and make a case for continuing the work through institutionalization. We will determine appropriate measurements for effectiveness based on the established goals, in addition to assessing the effectives of the engagement. Using the information generated by the reporting and analysis, the group will be responsible for disseminating and explaining the results by establishing a presentation format. The presentation model synthesizing the information can be used for multiple purposes and are to be customized appropriately. We will establish sustainable structures for program replication and formalization within the organization.
Institutionalization often requires a professional management structure. Roles change and decision-making structures have to become more efficient. This may include adding additional, dedicated staff to ensure the identification, engagement and capacity building of your stakeholder engagement. We will develop a budgeting process to ensure stakeholder engagement activities are part of future planning.
---