Stakeholder Optimization

The Appleton Greene Corporate Training Program (CTP) for Stakeholder Optimization is provided by Ms. Penterman MBA BA Certified Learning Provider (CLP). Program Specifications: Monthly cost USD$2,500.00; Monthly Workshops 6 hours; Monthly Support 4 hours; Program Duration 12 months; Program orders subject to ongoing availability.

Personal Profile
Ms Penterman is a nonprofit leader and entrepreneur. She has experience in engagement strategies, organizational leadership, and business structure. She has achieved a Master in Business and Bachelors in Performance. She has industry experience in the following sectors: Healthcare; Entertainment; Construction; Hospitality; Non-Profit; Music. She has had commercial experience within the following countries: United States of America, Canada, and Great Britain, specifically in the following cities: Toronto, Vancouver, Chicago, Dallas, Atlanta, Washington D.C., and Naples, Florida. Her personal achievements include: growing $400k business to over $12M; implementing financial management control and processes; founder and CEO of 3 businesses, developing 3 distinct lines of service; development and implementation of board restructuring and development training programs; facilitated and managed strategic planning with 2 national organizations; restructuring of organizational departments and staffing that improved communication and workflow; secured millions in grant funding for non-profit and for profit organizations. Her service skills incorporate organizational strategy; stakeholder engagement; team building; board development; collaborative evaluation and project management.
To request further information about Ms. Penterman through Appleton Greene, please Click Here.
---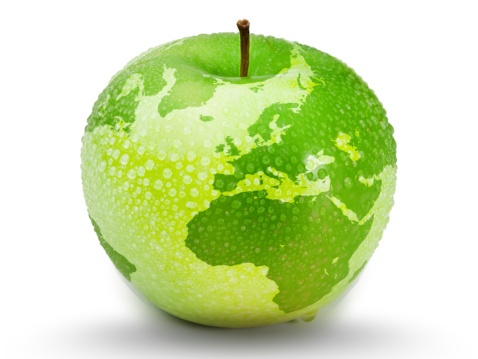 (CLP) Programs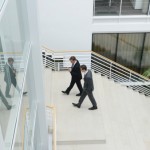 Appleton Greene corporate training programs are all process-driven. They are used as vehicles to implement tangible business processes within clients' organizations, together with training, support and facilitation during the use of these processes. Corporate training programs are therefore implemented over a sustainable period of time, that is to say, between 1 year (incorporating 12 monthly workshops), and 4 years (incorporating 48 monthly workshops). Your program information guide will specify how long each program takes to complete. Each monthly workshop takes 6 hours to implement and can be undertaken either on the client's premises, an Appleton Greene serviced office, or online via the internet. This enables clients to implement each part of their business process, before moving onto the next stage of the program and enables employees to plan their study time around their current work commitments. The result is far greater program benefit, over a more sustainable period of time and a significantly improved return on investment.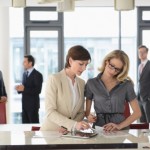 Appleton Greene uses standard and bespoke corporate training programs as vessels to transfer business process improvement knowledge into the heart of our clients' organizations. Each individual program focuses upon the implementation of a specific business process, which enables clients to easily quantify their return on investment. There are hundreds of established Appleton Greene corporate training products now available to clients within customer services, e-business, finance, globalization, human resources, information technology, legal, management, marketing and production. It does not matter whether a client's employees are located within one office, or an unlimited number of international offices, we can still bring them together to learn and implement specific business processes collectively. Our approach to global localization enables us to provide clients with a truly international service with that all important personal touch. Appleton Greene corporate training programs can be provided virtually or locally and they are all unique in that they individually focus upon a specific business function. All (CLP) programs are implemented over a sustainable period of time, usually between 1-4 years, incorporating 12-48 monthly workshops and professional support is consistently provided during this time by qualified learning providers and where appropriate, by Accredited Consultants.
---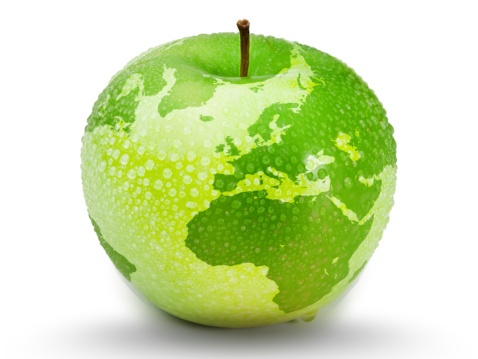 Executive summary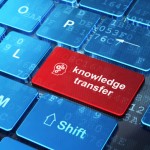 Stakeholder Optimization
Stakeholder Optimization is a process by which those who have a particular stake or interest in the outcome of a project or strategy are engaged. A company does not exist in isolation. It exists within a "political" environment populated by all those who have a particular stake or interest in that company. Key leadership and management can build support and avoid negative consequences by utilizing Stakeholder Optimization to establish a systematic process for stakeholder involvement, projecting the right questions to the right people, at the right time. The Stakeholder Optimization plan establishes a ranking system to calibrate interests on a sliding scale in order to optimize the value of feedback from all involved. It strikes the right balance between stakeholder involvement and isolation of the project from external influences in order to achieve delivery on cost and time, while maximizing the benefit for the company and stakeholders. Whether in market research, exploratory panels, employee engagement, or stakeholder consultation – new dimensions of insight and creativity are revealed when people collaborate in generating ideas and making decisions, resulting in long term sustainability, productivity and alignment.
The term Stakeholder is generally defined as individuals or organizations who are involved in or whose interests are positively or negatively affected by the result of a task, initiative, or project.
Stakeholders can represent significant risk to a company. They have the majority of the power to influence the outcome of any decision made in a company and are essential to a company's success or failure. Most projects fail because the interests and needs of stakeholders were not solicited or given adequate consideration. Knowing that stakeholders have the power to negatively affect a project, makes it imperative for a company to have a Stakeholder Optimization plan in place to identify their needs and engage with them in a systematic and sustainable way. Pressure from stakeholders generates change and change increases the complexity of the management task, therefore it is essential to establish a culture of Stakeholder Optimization throughout the company. Bespoke Stakeholder Optimization will accelerate business improvements, mitigate risk, and create a shared vision amongst key influencers.
However, developing a Stakeholder Optimization plan takes effort, planning, organization and a clear communications plan. The first step is stakeholder analysis. This will likely vary frequently over time depending on the project or initiative. A systematic process to continually identify and engage stakeholders is important to ensure you are evolving your plan to warrant continuing success and sustainability. Case studies have shown there are key success factors which must be addressed in order to ensure effective management of stakeholders. During our project process, we will address each to these to establish a business process which has the ability to collaborate, integrate and coordinate within all levels of the company.
There are broadly two groups to stakeholders, those internal and those external to the organization. Those most recognized are the external stakeholders, however the management of internal stakeholders is equally, if not more important. An internal stakeholder may be responsible for juggling a range of different expectations within the organization and as a result may be subject to multiple influences which could positively or negatively affect the outcome. External stakeholders are likely to be impacted by any changes. They could benefit, therefore would be supportive and positive about the change; conversely the change may damage their interests, or they may perceive it to be a negative outcome for them so may seek to stop it or project it in a bad light. One of the key challenges with stakeholder management is the vast number of people involved and understanding their level of power or interest and how it may impact the company. The Stakeholder Optimization plan will help you develop consistent, comprehensive principles for stakeholder lifecycle management, creating and supporting an ongoing, trusted relationship with stakeholders.
---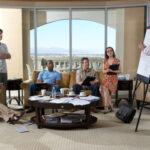 Stakeholder Identification
Not all stakeholders in a particular group will necessarily share the same concerns or have unified opinions or priorities. Therefore, the first step in the process is identification, determining who your stakeholders are, and establishing their key group or sub-group.
---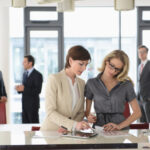 Stakeholder Analysis
In this section we will do a more in-depth analysis to review stakeholder group interests, how they potentially could affect and to what degree. We will also determine what influence they might have on the project. By categorizing stakeholders, you can determine which to spend the most time and least effort on.
---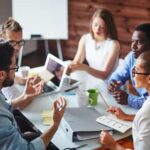 Stakeholder Mapping
This systematic approach will start to delineate the geographic sphere of influence. The mapping analysis will establish and articulate the area of influence and determine who might be affected and in what way. For larger projects with different phases to their development, mapping both the near term and the future phases may assist the company to identify the potential cumulative impact on stakeholder groups that might not have been evident by just looking at the immediate project.
---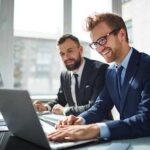 Engagement Strategy
It is not practical, and usually not necessary, to engage with all stakeholder groups with the same level of intensity. We will develop a strategy regarding who we are engaging with and why, determining the most appropriate way to engage. Our analysis will inform this prioritization by assessing the significance to each stakeholder group. It is important to keep in mind that the system is dynamic and that stakeholders and their interest might change over time.
---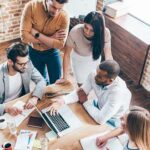 Communication Planning
Client communication is complex. The bigger the project, the more layers of decision-making you have to wade through. The plan must specify not only what, when and how each stakeholder will be engaged, but also determine what information is shared with each, as well as what information you are seeking. The communications plan will have three separate levels: Organization-wide, Project-specific and Stakeholder-specific. The goal is to go from broad to highly concentrated.
---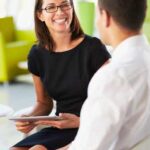 Strategic Messaging
Communication is the foundation of a successful project. Clear and concise messaging is imperative. Stakeholders have a vested interest in the company's performance. The increase in social media makes it easy for misinformation and dissatisfaction to quickly damage a company's reputation. Messaging must be consistent and must be as up to date as possible to create a positive experience for all stakeholders, both internal and external.
---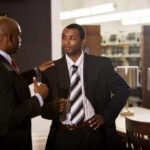 Stakeholder Managers
Identifying stakeholder managers and consulting with and through them is an efficient way to disseminate and receive pertinent information. When determining representatives there are a number of factors to consider. The act of establishing certain people as the "representative" between stakeholders and the company confers upon them a certain degree of power and influence. Initially, the company will need to ensure that these individuals are true advocates of the views of the company and can knowledgeably communicate about the project. We will develop training materials for managers, data collection representatives and analysts.
---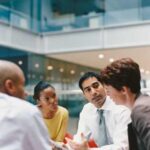 Data Analysis
One of our first steps is to define the purpose of the analysis and identify users of the results to devise a plan for using the information. This will serve several purposes: to provide input from other analysts, to inform the development of action plans, to increase support for the project, or to inform strategic planning and institutional assessments. Policymakers and managers may use the results of the analysis to develop their individualized action plans.
---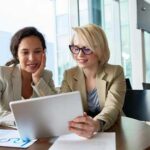 Monitoring and Identifying Issues
The effectiveness of the communication plan and its internal structure should be tracked at regular intervals. The process is likely to identify issues that will need monitoring and managing. Issues will be recorded as they are identified during the process. Issues are then categorized and weighted so they can be addressed quickly and effectively.
---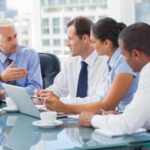 Report Performance
Reports play several roles in the Stakeholder Optimization lifecycle. All reports must give a clear and concise picture of the information that is being reported, as well as structured to meet the needs of the intended recipient. The different types of reports include status report, progress report, trend report, forecasting report and lessons learned report.
---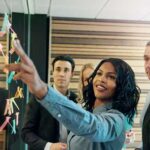 Replicating and Institutionalizing
Maintaining an institutionalized structured initiative to formalize stakeholder dialogue is not an easy process. It is common for stakeholder communications to wind down after the initial phases. However, some stakeholder communications must be set-up as "sustainable structures" to ensure a continuing stakeholder communication system.
---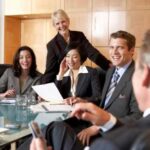 Competitive Advantage
Effective, ongoing stakeholder participation translates stakeholder needs into organizational goals and creates the basis for effective strategic development. It ensures that an organization has greater clarity and a shared vision amongst its key influencers. Vigorous engagement adds insight into the operating environment, the marketplace, trends and growth opportunities. It enables a company to leverage the dialogue experience, using it to inform other processes and projects.
---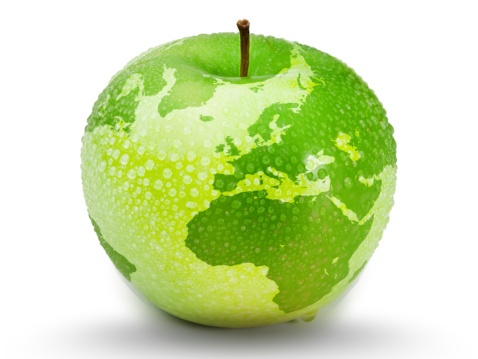 Curriculum
Stakeholder Optimization – Part 1- Year 1
Part 1 Month 1 Goals, purpose, objectives
Part 1 Month 2 Structure and Process
Part 1 Month 3 Data Collection Methodologies
Part 1 Month 4 Internal Stakeholder Analysis
Part 1 Month 5 Communication Plan – Internal
Part 1 Month 6 External Stakeholder Analysis
Part 1 Month 7 Communication Plan – External
Part 1 Month 8 Documentation and Reporting
Part 1 Month 9 Implementation and Evaluating
Part 1 Month 10 Presentation
Part 1 Month 11 Building and Formalizing
Part 1 Month 12 Institutionalizing and Replicating
---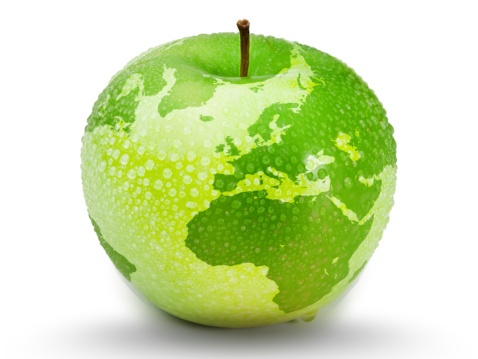 Program Objectives
The following list represents the Key Program Objectives (KPO) for the Appleton Greene Stakeholder Optimization corporate training program.
Stakeholder Optimization – Part 1- Year 1
Part 1 – Month 1: Goals, purpose, objectives
The objective in the first workshop is to establish a thorough understanding of current company processes, initiatives, team member roles and responsibilities as it relates to internal and external communication with stakeholders. This includes, but is not limited to human resources, customer service, information technology, management, marketing, e-business, sales and production. The goal is to reach a clear understanding of the company's perception of its internal and external stakeholders and established processes communication models.
Once understanding has been established, we will determine the ultimate goal, purpose and objectives for the information that will be ascertained. There are many ways to utilized stakeholder engagement. Certain decisions made by the organization will affect who is to be engaged and the methodology for engagement. Setting the communications objectives in one of the most important first steps.
Information generated from stakeholders may serve several purposes:
• Provide input for other analyses
• Inform the development of action plans
• Create support for the program
• Guide a consensus-building process
• Inform strategic planning or institutional assessment
---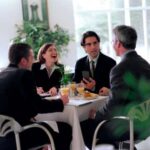 Part 1 – Month 2: Structure and Process
The objective of this module is to determine the structure and personnel of the management team. establish their roles and an understanding of the purpose of the management team and how the team members will work together. The management team should represent distinct interests and departments to provide appropriate points of view and analysis. They should be able to quantify and qualify the impact on on-going operations and inform effective and efficient methodologies. The group should also include a "neutral" person who can provide an organizational perspective. This way all working group members should be able to review and synthesize procedures within the process.
During this module, we will determine the team structure, operations, personnel requirements, messaging protocols and stakeholder identification criteria. We will apply a systematic approach to identifying affected stakeholders based on the determinations from workshop #1. We will ascertain the project's area of influence both internally and externally. Stakeholders can affect or be affected by the organization's actions, objectives and policies. Key questions must be answered in the process of identification.
These include, but are not limited to:
• Who will be affected by an endeavour and can influence it who are directly involved or indirectly in the work?
• In the private sector, who are affected by any action taken by an organization?
• Who has an interest in an organization's success or failure?
Key questions must be determined in order to establish the criteria for stakeholder identification.
---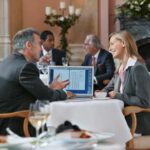 Part 1 – Month 3: Data Collection Methodologies
Data collection is defined as the procedure of collecting, measuring and analyzing accurate insight for research using standard validated techniques. A hypothesis can be best evaluated based on collected data. The role of data collection is necessary for practically any project, however the approach to data collection is different for different groups of study. Different data collections methods need to be identified and adapted based on the ultimate goal for each stakeholder group. The most critical objective of data collection is to ensure the information is collected in such a way as to ensure the rich and reliable information enables data-driven decisions. A wide range of methods and approaches to engage internal stakeholder exists and the choice significantly depends on the participants context and desired results. There are positives and negatives for each collection method, therefore a clear understanding of the methodology, impact, quality of results and issues must be established in order to determine the most effective to meet criteria and objectives. Collection methods can include:
• One-on-one interviews
• Focus groups
• Online, phone, mail surveys
• Passive observation
Once the categorization and quantification has been completed, the team will need to establish its engagement strategy methodologies. It is not practical, and usually not necessary, to engage with all stakeholder groups with the same level of intensity. We will develop a strategy regarding who we are engaging with and why, determining the most appropriate way to engage. The power grid will inform this prioritization by assessing the significance to each stakeholder group. It is important to keep in mind that the system is dynamic and that stakeholders and their interest might change over time.
---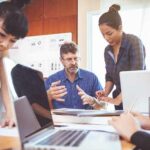 Part 1 – Month 4: Internal Stakeholder Analysis
Stakeholder analysis is extremely important to the success of optimization, whether internal or external. Internal stakeholders, like employees, know the strengths and weaknesses of the organization and have a first-hand knowledge of what it will take to deliver, as well as wielding significant power over the success or failure of the endeavour. Each internal stakeholder has a different influence and role within the company; therefore, each will have unique interactions with each other and external stakeholders. This module will help to define and categorize internal stakeholders. We will investigate perspectives, motivations and expectations. Each category will have challenges and purposes for engagement which must be addressed in order to move forward. Internal stakeholders will include investors, board of directors, managers and employees. Many issues are due to lack of communication. Appropriate engagement must be based on the unique needs and expectations. Stakeholder analysis needs to include the impact or power of each to define the extent to which they are able to persuade, induce or coerce others into following a certain course of action. The power can be based on multiple sources, therefore multiple indicators need to be investigated. Authentic and effective engagement of key internal stakeholders must be based on understanding with an empathetic methodology.
---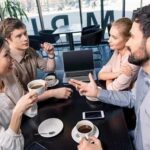 Part 1 – Month 5: Communication Plan – Internal
Communication is the foundation of successful projects. In order to have effective stakeholder engagement you need to factor in the habits of multiple stakeholders and outline all their requirements. Stakeholder communication is complex. The key objective for this module is to develop a dialogue architecture, outlining the scopes, objectives and approach of the communication plan for internal stakeholders. Communication pathways need to be opened, creating dialogue channels. Participation mechanisms need to be created in order to involve stakeholders in different types of dialogue processes. Communicating the scope of the stakeholder engagement will clarify the project, the players affected by the project and the purpose and plan for the potential users of the information.
Who the stakeholders are, what their positions are related to the program, how important they are, and so forth, largely depends on building consensus around the informational analysis of the purpose and usage of resulting information. All communication objectives must clearly support the organization in achieving its stated goals. It is important to clearly understand what it needs to achieve with stakeholder engagement. Goals, purpose and objectives will determine the criteria for identifying stakeholders and the guidelines for creating the internal and external stakeholder lists.
There are three primary objectives in stakeholder communication strategy; ensure all people or entities affected by the project are aware of and clearly understand the project, establish a culture of trust by soliciting input and acknowledging concerns or issues, and ensure alignment throughout the organization relating to the stakeholder engagement initiatives. All communication objectives must clearly support your organization in achieving its stated goals. Clear objectives about where your organization is going and what it needs to achieve through the SOI, will assist in determine the needs of internal communication activities.
---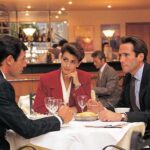 Part 1 – Month 6: External Stakeholder Analysis
External stakeholders will have a different perspective as to how its operations impact them. Resources, time and finances for the process will be limited, therefore the stakeholders to be interviewed must be prioritized. The working team may want to involve "experts" who have extensive knowledge of the individual sectors, its stakeholders and the power of those stakeholders to influence the program. "Experts" could be representatives from leadership, advisors, or external individuals with specific knowledge or experience. In this phase external stakeholders will be categorized and quantified. The objective is to direct the organization's energy and resources to the right relationships and activities. Priority stakeholders should be identified, and profiles will be created to list needs, interests, goals, responsibilities, level of power, interest and communication channels, etc. to help inform the communication strategy.
A Stakeholder power grid will be created, enabling the team to visualize stakeholders according to their ability to influence the project's success or failure. Categorization and quantification focus the team to targeting the right stakeholders at the right time in the life of the project and providing them with the right level of engagement. It will inform engagement strategies, messaging and communication. The power grid will also help determine appropriate, targeted messaging and frequency of communication.
---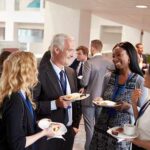 Part 1 – Month 7: Communication Plan – External
In order to determine an appropriate communication strategy for each external stakeholder group, it is imperative to understand each group's needs and expectations. This understanding will be detailed in the communication plan external engagement strategy and how you will communicate the key messages to each stakeholder group. The working team should understand the issues and requirements of the project from each stakeholder group's point of view. The situation may look quite different when viewed from different perspectives, and each stakeholder might have different expectations. Knowing the expectations of the stakeholders in the form of what each stakeholder requires from the project will help the team deliver information that should assure the stakeholder that what they hope to gain from successful delivery of the project will be achieved and help in the negotiations with unsupportive stakeholders. The approach outlined in the communication plan should include appropriate engagement personnel, frequency of engagement, what information to share, format needed, and what questions to ask. We will map the process along with key milestones where stakeholder engagement will be needed and why it is valuable.
A standard questionnaire should be developed for interviewing stakeholders. Key organizational messages must be established to avoid conflict and message confusion. These key messages should be used repeatedly in all communications, and to all stakeholders. There are generally two sets of messages; one that is overriding and applicable to all audiences, and the second which is tailored to the relevant target audience. Ultimately, the Communication plan should include issues and expectations, key messages, and tactics for each stakeholder group.
---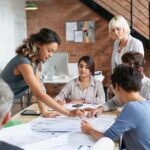 Part 1 – Month 8: Documentation and Reporting
In addition to assessing the effectiveness of the plan, we will develop a documentation and systematic reporting system. The interviewers should follow an established protocol for documentation of the stakeholder feedback. A documentation system should be readily accessible so that feedback through whatever methodology can be literally and efficiently recorded as soon as possible. The objective of this follow-up process is to record information accurately, legibly and in an organized manner for use in the analysis and reporting process. The group will need to organize often lengthy answers in a more concise and systemized format. The format should enable us to identify clear comparisons among different stakeholders and concisely present this information to leadership. We will create an analytics and reporting dashboard to provide real-time insights that can help make strategic decisions on your stakeholder engagement plan. A full spectrum of stakeholder positions is created in order for positions to be established and classified. The data can be used either in conjunction with other analyses or alone as general conclusions. In this module we will also determine personnel needs, tools, resources and techniques that will need to be developed and employed by your stakeholder engagement documentation and reporting.
---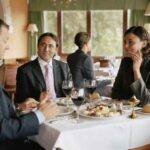 Part 1 – Month 9: Implementation and Evaluation
This module determines the actual implementation phase. The key performance indicator for this phase is results. For stakeholder dialogue to be effective it must deliver on the promise of visible progress, change and benefits. Before interviewing the stakeholders, the group will need to pre-test the questionnaire by conducting interviews with non-priority stakeholders. It is important to evaluate your communications efforts throughout the implementation. Evaluation creates accountability. It is an opportunity to demonstrate how your program can make a difference, measure your effectiveness, and make adjustments to the methodology, delivery and consensus building. Evaluation will also help identify crisis symptoms which may include criticism from external parties, stakeholders indicating new or unknown interests, negative press, counter initiatives, endless non-productive discussions or potential threats. During this phase organizations realize that specific project components or issues may not have been adequately addressed or recognized. The complexity of the project is often recognized during implementation and evaluation.
Measuring effectiveness depends on the initial goal. We will go back to the initial objectives and review what the organization originally outlined as its purpose and goals. In order for objectives to be real they must be measurable. We will determine the measurements for effective communications and criteria for data evaluation. The organization will document the process and identify successes and challenges. This will help make the case for continuing the work and allow others to implement stakeholder engagement.
---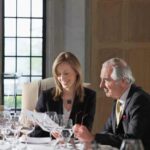 Part 1 – Month 10: Presentation
Using the information generated by the preceding analysis is an integral part of the stakeholder process. The working group is responsible for information-gathering and analysis, but also for disseminating and explaining the results in a way that will enable leadership to establish an action plan or other appropriate usage. The purpose of the information was discussed in Process Planning and should be reviewed again once the results have been analyzed.
The module will develop a general results presentation format. The presentation should focus on the results of the analysis, utilizing the established documentation and reporting systems. Since leadership and managers must prioritize and focus on the most important information, the presentation should be a concise synthesis, not a review of all the information obtained. One way to present the most important conclusion is to focus on the groups that have the greatest potential to affect the success of the program. If the purpose of the presentation is to share the results to build consensus among the stakeholders, then all stakeholders should be invited to attend.
The presenters need to determine who is important to represent the power, leadership level of each stakeholder group consistently throughout the presentation. Presentations should include findings related to supporting, neutral or opposing positions of stakeholders, knowledge data, key alliances and other results and conclusions, as well as recommended strategies.
---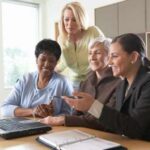 Part 1 – Month 11: Building and Formalizing
Companies are recognizing that the potential in stakeholder engagement ongoing dialogues can lead to successful shared value creation. The trend towards cross sector collaboration and dialogues is clear. Yet, stakeholder engagement as a company policy is a new terrain for some businesses. This module will build upon the work of the last 10 months to develop a formalized structure that can be implemented throughout the organization.
The structure will consist of three phases in the engagement process: Phase One – Internal preparation, Phase Two – Mapping and Strategic planning, Phase Three – Communications planning. For the company stakeholder engagement process to be adaptable, each phase must be customized and full commitment to comprehensive action must exist at the highest levels of the organization. Stakeholder engagement is a process and a systematic approach to doing business and if structured properly can be transformative.
In this module we will develop a toolkit that can be used to guide the development and implementation of engagement departmentally, project-specifically or as generic policy. The goal is to relate engagement to the core business activities and develop tools and approaches which endeavour to communicate the importance of sustaining constructive relationships over time and throughout the organization, creating shared value by engaging early and often.
---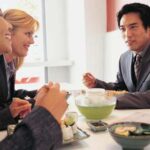 Part 1 – Month 12: Institutionalizing and Replicating
This module will finalize the set-up of sustainable structures for stakeholder engagement. The major challenge is keeping the spirit of change alive. The move from a more loosely structured initiative to an institution is not an easy process. Replication and institutionalization often require a professional management structure. Roles change and decision-making structures have become more efficient. Existing management structures require additional legitimacy and credibility, requiring a core group remain actively involved in establishing engagement. It is essential to have a realistic understanding of the resources you will need for sustainable stakeholder engagement. This includes financial resources for a stakeholder engagement team, training requirements to move forward and other resources to build a solid team with the capacity to identify and engage stakeholders. Engagement is ever-changing; therefore, it requires a carefully selected internal leader who is respected, has credibility and exceptional communication skills. Equally important is the makeup of the stakeholder team. A company should not undertake a comprehensive, institutional engagement process without proper training in multiple areas. The organization will also need to establish corporate performance standards and select a performance measurement method.
---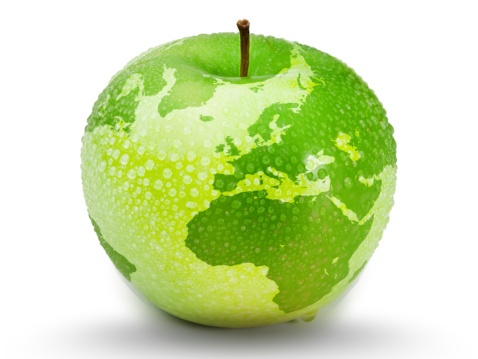 Methodology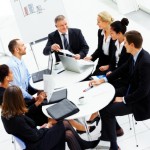 Stakeholder Optimization
Program Planning
Before developing a Stakeholder Optimization strategy, you must first determine what engagement means to your company. It requires a shift in mindset and an organizational understanding that stakeholder concerns and issues are not outside daily operations, but rather vital topics that need to be exposed and addressed. Stakeholder perspectives must be taken into consideration when determining your company's strategy and operations.
Stakeholder engagement may serve several purposes: to provide input for other analyses; to inform the development of actions plans for specific projects or policies; or to guide a consensus-building process. Other activities such as strategic planning, institutional assessments or application of new programs or policies require the type of information that can be gathered from stakeholder engagement. Therefore, it is imperative to determine the purpose, goals and objectives for stakeholder engagement as the first step in the planning stage, enabling the company to develop internal alignment before launching engagement activities. Before proceeding with the next steps, the company should ensure that a consensus exists among leadership as to the purpose of the analysis, its proposed users and the intended use of the results. With internal alignment and understanding of stakeholder engagement, you can move into determining your strategy, structure and process.
Next, you will focus on where stakeholder engagement can have the biggest impact on programs, strategy and operations through thorough identification, categorization and analysis. This is done through a process of systematically gathering and analyzing qualitative information determining whose interests should be taken into account when developing or implementing a policy or program. We will establish a process and criteria for a identifying a working group, establishing roles and responsibilities as well as a timeline for the process.
---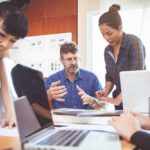 Program Development
Program planning will develop a base of knowledge by developing the company perspective for the purpose and goals for engagement, as well as the scope and understanding of who to engage and why you are engaging them. The intersection between these aspects of company goals and prioritizing your stakeholders will define your choice of engagement tactics, which will inform a format that enhances your engagement strategies and objectives. The tactics for data collection methodologies will determine engagement, communications and information to be assimilated. During the Program Development stage, you will identify your approach to data collection and adapt methodologies based on the critical objective for each group.
Once methodology is determined, then we can establish strategies for the communication plan. An effective stakeholder communications plan will assist the organization in achieving its goals and objectives, support and improve operational effectiveness, improve stakeholder relations and deliver measurable results to the organization. An eight-step communications planning framework will be utilized to design a programmatic plan.
Successful stakeholder communication is complex, therefore significant time will be spent on developing a diverse, effective plan for each specific group, both internal and external. The bigger the project the more layers of communications strategies will have to be determined. Figuring our what, when, how and how much for every stakeholder is important. The document will outline the specific processes and strategies for effective communication with all stakeholders. Ideally, the plan will have three separate levels: organization-wide, project specific and stakeholder specific. The plan will specify all details before implementation.
---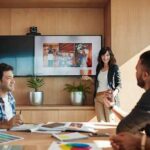 Program Implementation
In Program Planning and Development, the situational analysis has given us a picture of where the company stands now, the purpose of engagement, and the goals and objectives. A detailed communications plan with strategic methodologies and messaging has been established, as well as the priority stakeholders quantified. For stakeholder dialogue to be effective it must deliver on the promise of visible progress, change and benefits. We will create a dual action, trial work plan for testing both internally and externally.
In order to measure success and challenges, as well as build on future activities, we will establish proper documentation and reporting systems to capture the original purpose and objectives for engagement, the methods used, the participants, a summary of noted stakeholder concerns, expectations and perceptions, a summary of discussions and a robust list of outputs. This will enable you to measure the effectiveness, appropriateness and make adjustments as needed. It also provides an opportunity to demonstrate how the program is making a difference and make a case for continuing the work through institutionalization. We will determine appropriate measurements for effectiveness based on the established goals, in addition to assessing the effectives of the engagement. Using the information generated by the reporting and analysis, the group will be responsible for disseminating and explaining the results by establishing a presentation format. The presentation model synthesizing the information can be used for multiple purposes and are to be customized appropriately. We will establish sustainable structures for program replication and formalization within the organization.
Institutionalization often requires a professional management structure. Roles change and decision-making structures have to become more efficient. This may include adding additional, dedicated staff to ensure the identification, engagement and capacity building of your stakeholder engagement. We will develop a budgeting process to ensure stakeholder engagement activities are part of future planning.
---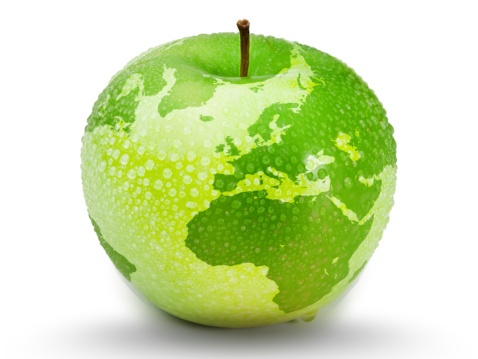 Industries
This service is primarily available to the following industry sectors: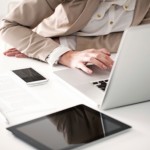 Hospitality
History
Hospitality is nearly as old as humanity. The main principal is to be surrounded by strangers, yet you feel welcome. Hospitality as we define it today, did not exist until the 18th century with progress in technology and the introduction of faster and more reliable modes of travel, which made long distance travel available to the wider public.
With the emergence of easier travel, tourism became an additional hospitality sub-sector. Since then, the sector has known a nearly unbroken run of growth and international expansion. Over the last two decades hospitality, travel and tourism have more than doubled, with billions of people traveling every day. Thanks to this immense potential, a network of service providers has developed that caters to nearly every desire imaginable.
Hospitality has gradually become one of the largest and most diverse industries, employing hundreds of millions of people over a wide and diverse sector. There have been numerous developments in more recent years that have changed the paradigm for the industry. These paradigm shifts need to be thoroughly understood in order to determine Hospitality's outlook for the future. Luxury and service was one of the early influencers in the industry. Value creation was driven by these two factors as the increase in wealth post World War II amongst some, created a demand for luxury goods and travel.
Major hotel corporations began beefing up their luxury divisions. The leaders in the luxury and service niche were experts in customer service and were finally rewarded. The incredible growth in airline passenger travel in the late 1900s and early 2000s provided another opportunity to segment the market and target very specific customers with unique offerings. As a result, the boutique hotel was born. Boutique hotels remain an instrumental and essential influence on the way we experience hotels and the way we travel.
Many things that are now considered standard were developed through this sector; sleek lobby bars, bustling lobbies which double as co-working and co-mingling spaces and a more casual atmosphere. The founding of Expedia and other hotel aggregators, plus the onset of AirBnB's have further expanded the market beyond the traditional methods into the realm of e-commerce. Tourism has become a significant economic driver the world over, representing 5% of world GDP.
Current and Future Position
The hospitality industry can generally be divided into four categories: lodging, food and beverage, recreation, and travel and tourism. Every category under the umbrella of the term "hospitality" contains many different sub-sectors and operators. The global scale of the industry is enormous and yet, all sub-sectors are reliant upon reach other. Each one is also facing unique challenges and opportunities in the future.
One of the most important generators of revenue is the tourism sector, which is also a job generator and serves as a medium for development. The industry has a highly diverse and fragmented structure, which are all interdependent. Tourism is a sector where many elements are independent, yet any change in one can cause changes in other parts. There have been so many changes in the past few months, the industry's marketing and business plans have had to be thrown out.
Covid-19 has affected every sector, with the hotel industry being among the hardest hit. Research suggests that a return to pre-Covid levels could take until 2022 or later. One scenario projects the virus's spread, particularly in the US will gradually be contained, projecting hotel and tourism revenue to return to very near pre-crisis levels in 2022. In addition, domestic travel restrictions are projected to be lifted entirely in summer 2021, with international travel soon to follow. It also projects a more rapid return of multiple sub-sectors throughout 2021 and 2022.
Current growth in the hospitality industry is mainly due to companies rearranging their operations as they recover from the most restrictive measures of Covid-19. Hotels are using technologies that are transforming their customer service, leading to significant improvements and savings in the market. Operators are investing in systems and technologies that can automate processes and personalize the experience.
Once the pandemic is considered "under control," domestic tourism and travel is likely to explode. The key for companies looking to re-establish, defend or expand their current position in the market will be to keep up with the pace of innovation, in addition to engaging a dedicated client base. Hotels will take a firmer control of their own room inventory, with the best prices on their own website. Virtual platforms and approaches to the new work environment will accelerate the development of new modes of communication.
Over the past two decades, significant research attention about the tourism industry, in particular has noted how stakeholders throughout the tourism supply chain should be engaged in order to effectively influence the development and maintenance of economically viable tourism. Tourism has gained great importance as it generates economic development and prosperity.
Quantitative, psychographic research can analyze consumer's attitudes, perceptions, needs, interests, opinions, activities and daily lifestyle. This is recognized as meaningful and relevant in recognizing and identifying consumers in order to customize marketing and sales efforts. Stakeholder data needs to be incorporated in hospitality research studies so as to benefit from customer feedback. Sustainable tourism, for instance, involves local residents, consumers as ambassadors across the world, governmental institutions and a wide cross-sections of business owners. Each of whom is directly or indirectly involved as stakeholders for planning and decision-making.
---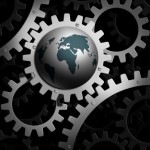 Personal Care and Services
History
The service industry grew steadily during the 20th century. In the US it accounted for more than half the gross domestic product in 1929 and more than three quarters in 1993 and is credited with over one-third of the labor force worldwide. The personal care and services industry includes jobs that pertain to household services such as maids, babysitters, animal care, personal care aides, and a vast array of home services.
Dating back to the early Middle Ages, wealthy landowners and royalty had household staff, many of whom were employed with full-salary and benefits. Not just the wealthy employed or contracted for household service help for a single job or on-going work. We will focus on one of the fastest growing sectors in the personal services industry, home health care. Medical and personal care at home has been in existence for a very long time. People rarely saw a doctor, but rather relied on a knowledgeable individual or family member to tend to their needs. Techniques were handed down from generation to generation. Early day practitioners came to the patient in their homes, bringing with them the tools of their trade.
There has always been a growing demand for home care services. Toward the end of the 19th century, demand resulted in the creation of nursing organizations. Even then, there was a struggle with insufficient numbers of nurses, which led to the creation of systems to determine which patients warranted home care. In the 1930's and 40's, health care professionals sought a more cost-effective way to care for the chronically ill who did not require the full care provided by the hospital. With the advent of Medicare and the Old Age Assistance Act, home health became more affordable for some and in the 1990's changes allowed for expansion of home health services.
Current and Future Position
Today the Department of Labor reports that the personal care and services employ over 40 million people, with a global market valued over $344 billion and an annual growth rate of nearly 7%. This has seen a significant decline due to measures to contain Covid-19. However, the market is expected to recover and grow at a rate of 7.6% from 2022 and reach nearly $400 billion in 2023, according to a recent PRNewswire research report.
The home health care market size is expected to outpace the overall market growth projections. Population growth and increased patient preference for value-based home health care are anticipated to fuel the market growth. The number of older persons is projected to double to 1.5 billion world-wide by 2050. The aging population demands more patient-centric health care services, which in turn increases the demand for health care workers and agencies and is anticipated to drive future growth. Finding qualified nurses and home health aides is one of the primary difficulties in the industry. The number of workers has more than tripled in size and is still not enough to meet demand. The trend is only getting worse with the increase in Baby Boomers reaching older age.
High turnover and worker retention is another issue, with resident caregivers having the highest turnover rate. Home health care aside, demands for exceptional customer service standards are on the rise throughout the personal care and services industry. With advancement in technology, service operations are becoming smarter and more strategic. With the rise in the supply and demand for personal care and services, employment is projected to grow 8% over the next ten years. The Bureau of Labor Statistics indicates that the growing workforce pertaining to home health care services is expected to outpace the health care sector's growth with more than 40 million jobs.
North America is dominating the home health care market with a 42% share in 2019. Home health care is projected to be the fastest growing industry of all industries. Staff planning is one of the overriding challenges within the home health care industry. Employee retention is an important part of that planning. Many personal care and support organizations are actively working on developing strategies to help them get the most out of and retain their employees. Engaged employees are committed to the goals and values of the company which make them much more likely to be more productive and dedicated.
The personal care and services industry is highly competitive. Customer and employee loyalty and quality relationships is imperative for sustainable business growth. These are impacted by the quality of relationship between the customer, the employee and the business. Emotional attachment results from the quality of care, and the quality of interactions and engagement with the provider and the organization as a whole. Behavioral responses take the form of referrals and word of mouth endorsements. It is clear personal care and service organizations are more likely to prosper when they operate with a high level of personalized attention and engagement.
---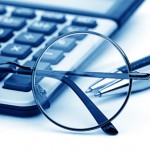 Entertainment
History
Entertainment is any action, event or activity for the purposes of eliciting interest in an individual or group of people. Many forms of entertainment cross-over throughout history in every culture and evolved in the light of cultural and technological changes. The core factor in many forms was telling a story and the use of music. Other activities are based on essential skills of certain professions, such as sword fighting or archery, which eventually became competitive sports. The extension of literacy allowed reading to become its own form of entertainment, in addition to expanding potential audiences.
An essential aspect of entertainment is the audience, which turns a private recreation or leisure activity into entertainment. Increased leisure time and income have been determining factors in the development of recreation and entertainment as an industry. The development of the industry also directly relates to the development of the modern economy and rising efficiencies in production, along with the progress in technology. Vaudeville is identified as one of the earliest forms of entertainments in the 1880's. Vaudeville circuits dominated by a few major organizations were prevalent. They gradually declined with the subsequent creating of the motion picture and the automobile. Cinema became the first global mass spectacle, later it was radio and then television. Other innovations allowed new forms of individual and family entertainment, such as the production of sound and broadcasting for example.
Entertainment remained in high demand throughout economic downturns, such as the great depression of the 1930's. Listening to the radio was a form of free entertainment which was very widespread and led to the development of iconic programs such as Little Orphan Annie and the Grand 'Ole Opry. The post-industrial society of the late twentieth and early twenty-first centuries incorporated new information and communication technologies, with significant consequences for social uses that spread around the world as a result of globalization.
Current and future Position
2020 and the pandemic have been very impactful for many industries, with the entertainment industry being one of the hardest hits. Theaters closed their doors, film sets went on indefinite delays and halls, stadiums and other event centers were under lock and key. No sector of the entertainment industry is left unscathed. However, the industry continues to find new, innovative approaches to continue operations which has prospects for the future. Many players are pushing their focus to streaming, helping to alleviate the reliance on physical attendance at events to bring in profits.
Restrictions on public gathers adversely effected movie theaters and concerts to which most actors and musicians were reliant. Video content is becoming the most important format for movie watchers. Video revenue for media and entertainment was $20.1 billion in 2017, with a 15.2% rise in 2022, projected to reach $30.6 billion. The entertainment industry is far ahead of the curve in promoting accessibility to a broader range of individuals. Digital platforms such as YouTube allow artists to showcase their talents while bypassing the traditional gatekeepers.
Many services have been established for the participation of producers, songwriters, voiceover artists, among others involved in production. The way music is being created, produced and edited is becoming more commercialized, as well as more accessible, allowing people to become "stars" without support of the traditional institutions. New funding platforms like Kickstarter are raising millions to support entertainment projects. The shift to digital has been happening for a while, but the events of 2020 have accelerated it. In television, for example, 2018 saw their viewership fall to less than 300 million. At the same time video viewers grew to 198 million. In correlation, the amount of media expenditures in TV fell 2%, largely due to the shift in focus to digital media channels.
As the continuing Covid-19 crisis remains uncertain, many of the shifts towards digital content consumption is likely to be accelerated. These changes are loosening old foundations, creating opportunities for greater progress. Companies are reassessing what and how they sell, how they operate, and how they can forge stronger and more direct relationships with consumers. They are focused on recovering from the crisis while laying the foundation for a thriving future focusing on four strategic opportunities: how to adjust their business models and technologies for better consumer engagement, how to redefine relationships with advertisers, how to reinforce content production and distribution, and how to prepare for new consume behaviors that are likely to become permanent.
The recovery phase will likely require media and entertainment companies to have the confidence to move forward, break old models and build new ones to support the future growth. The current crisis in an opportunity to preserve the best from the old era, while moving forward to imagine and create a new industry. Venue's reopening will be a positive signal for the industry, and for society in general, however things will not return to normal right away. Companies that rely on physical experiences and spaces will be challenged to reinvent their practices and content to ensure they are more agile. They will need to develop new capabilities and experiences that can expand revenues while building resiliency.
---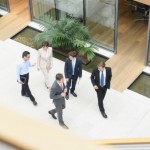 Non-Profit
History
The idea of helping and giving back has existed since Biblical times, however non-profits as organizations have a much briefer history. From the late 1800's through the 1920's, the United States entered what is known as the Progressive Era. During this time, there was an increase in social activism and political reform, along with child labor laws, suffrage for women and prohibition. This was also a time of prosperity and success for many, along with the promotion of owing a duty to society and an encouragement to donate to causes.
One of the first non-profit organizations to benefit during this time as the YMCA. Two of the YMCA's most prominent leaders, Charles Sumner and Frank Pierce, created the U.S.'s first "fundraising campaign" to build a new facility in Washington D.C. Their efforts brought fundraising to a much broader community and eventually a nation-wide system. World War II brought people together to fundraise on a global scale. Fundraising and volunteering took on a form of collaborative effort. The American Red Cross was launched.
Following the Civil Rights Movement and resistance to the Vietnam War in the 1960's and 70's, American began to organize and work together to tackle specific issues with a narrow focus. The government also became much more involved in social and cultural welfare programs, creating the Tax Reform Act of 1969. The IRS declared that every charity in the U.S. that fits certain criteria is a "private foundation," meaning they have a principal fund managed by their own trustees or directors. When organizations realized they had a legal status and could offer tax exemptions to their donors, there was a surge in applications for a "501(c)3 status."
The development of a non-profit sector resulted in the development of more rules, regulations and policies. The World Wide Web forever changed the world and non-profit fundraising. Online giving generated $2.1 billion in donations in 2012 and exploded in 2020 with an increase of 20.7% year over year, to over $500 billion. Social Media platforms like Twitter and Facebook have assisted non-profits in carrying their message to a broader audience.
Current and Future Position
Many things affect the non-profits' effectiveness and sustainability. It is important for non-profits to be aware of external influences that are shaping their environment. The trends affecting non-profits also effect the operations of the Grantmakers upon whom their rely. The three top trends for non-profits will continue to be: 1) limited resources; 2) increased demands on non-profits stemming from increase needs; and 3) the number of non-profits competing for the same dollars. Many are aware of how the sectors improves the lives of individuals, however they also contribution significantly to the U.S. economy.
Non-profits continue to be the third largest employer in the U.S. economy, employing 12.3 million people with payrolls exceeding those of most other U.S. industries. They overtook manufacturing by nearly 100,000 workers nation-wide in 2017. The only industries employing more workers than the non-profit sector are retail trade and restaurants and hotels. Of the $2 million non-profits spend annually, more than $826 billion is spent on salaries, benefits and payroll taxes. They also provide work opportunities for millions above and beyond the millions they employ directly. By providing care for children and the elderly, family members who would otherwise shoulder the burden are able to work outside the home. Some also provide job training and placement services for people who might otherwise be unemployed or underemployed. The sector spends nearly $1 trillion for goods and services annually.
Non-profit performing arts organizations spur economic activity for local businesses, and they attract other employers as one of the top reasons businesses site for locating in a particular city. However, as is the case with all sectors, non-profits face extensive challenges as a result of the on-going Covid-19 crisis, with a loss of over 1.6 million workers. Unfortunately, there are also well-documented challenges for some non-profits in accessing the government subsidies provided for small businesses. The pandemic has cut into non-profit's resources while increasing demand for their services. They are asked to do more with less money and reduced staff.
Non-profits are not immune to business hardships as well. Organizations of all sized are forced to innovate the operations in an effort to keep up new strategies and goals. Business plans are shifting to accept new realities and address new challenges. It is also an opportunity for non-profits leaders for innovation for the mission-led organizations, establishing revitalized best practices and strategies, while remaining flexible and open to innovation.
Several trends have emerged for the non-profit sector. The development of platforms makes it easier for them to connect and interact, building a broad community of providers, as well as beneficiaries. Developing new resources for earned income will become even more important to leverage sustainability. Interaction with the private sector can help corporations increase their shareholder value. The future will likely see a record volume in competing organizations vying for attention, mindshare and resources. The growing social media and information revolution they are experiencing will continue to compete for the attention span of audiences. Non-profits will also need to develop ways for donors to give back in very personal ways.
---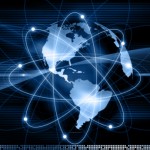 Consumer Goods
History
The consumer goods industry is built on supply and demand. There is always demand for the basic needs for living, such as clothing, food, appliances, furniture. For other products that go beyond basic needs, the demand rises and falls with available financial resources, popularity and the company's positioning within the marketplace.
With the rise of social media and communication platforms, the demand can also depend on the company's stance on social issues. The companies that make up the consumer goods industries are widely varied, as are the sectors that make up the industry. It was not until the 19th Century that humans purchasing goods were recognized as "customers" or "consumers."
In 1759 Adam Smith, author of "The Theory of Moral Sentiments" noted the impulses of people to accumulate objects. People looked at these objects as "means of happiness," making them part of their internal impulse on make life better. This was recognized as a step towards understanding consumption and the compulsions that drove people to obtain goods and products. The consumer products industry is the foundation of the modern consumer economy. The industry not only makes a substantial contribution to the gross domestic product, but it also supports many other industries, such as retail and advertising.
Consumer goods can generally be divided into four categories: food, toiletries, cosmetics and beverages. Success in the sector depends largely on advertising a single product and promoting the brand name. The competition in the consumer products industry is for shelf space and attention, which largely involves design, packaging, advertising and customer service. Customer relations is imperative in this sector.
Current and Future Position
Billions of dollars are spent each month on consumer goods and services. They are a robust industry that has significant impact on the global economy, accounting for around two-thirds of the trade in the world. The U.S. is one of the largest consumer economies. The industry is also one of the most impacted by the global pandemic. The initial impact was the challenge of just getting products to market and keeping retail stocked with goods in high demand. This forced companies to adapt to demand for certain products, as demand outstripped supply.
Covid-19 is literally reshaping the consumer goods industry. The world as we know it has fundamentally changed. People are living differently and buying differently. These habits will endure beyond the pandemic, transforming what they value, how and where they shop and how we live and work. The effect of Covid-19 has been profound, and some will be permanent. As companies move forward, it will be imperative for them to better understand consumers.
As the health and humanity influences of Covid-19 evolve, so do the challenges seen by businesses. Businesses will need to balance their immediate needs with more long-term strategies. Planning for the future must include strategies for the current situation, the next situation and the permanent changes caused by the pandemic. There is an ongoing need to support customers and suppliers. Next businesses will need to make changes to withstand new threats and take advantage of new opportunities. In addition, they will need to navigate new norms, values and behaviors.
Now is the time to reinvent business models and reintegrate the value that the consumer industry brings to our social landscape. Even with these changes, the consumer products industry enters 2021 with ambition and confidence. According to a recent Deloitte industry outlook report, four out of five consumer product industry executives are confident in their organization's ability to execute its business strategy in the coming year.
While it is true that some categories, like mall-based retailers and restaurants could see a marked impact from herd immunity, it is clear that some shifts, like shopping online and at-home consumption will still be a factor for at least the foreseeable future. There has been a significant change in consumer buying patterns in a very condensed period of time, forcing consumer goods companies to accelerate their rate of digital transformation and adapt to a new normal or suffer significant consequences.
The need to provide innovative digital experiences for consumers is ever increasing. Even after the threat of Covid-19 has been controlled, consumers are likely to buy essential goods online. Businesses will need to better understand their channel partners and how things are evolving for everyone. Supply chain challenges will need to be met, as operations adjust to new purchasing habits. To adapt to the future consumer, companies need to first change how they understand them. Consumers will likely not follow a predictable path amidst disruption. In today's world of empowered consumers, the competitive advance will shift from competing over product and price to relationships and building trust.
---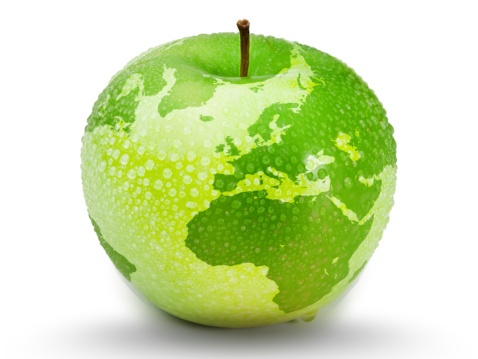 Locations
This service is primarily available within the following locations: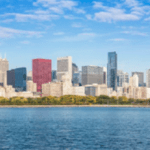 Chicago
With over 2.8 million residents, the city of Chicago is the largest city in the American Midwest and third most populated in the nation. Originally established as a water transit hub, the city quickly evolved into an industrial metropolis. Today it is a business hub, home to thousands of companies in a wide variety of industries with a very diversified economy that includes a substantial industrial base and a major inland port. The Chicago metropolitan area is the 3rd largest urban area in the U.S. after New York and Los Angeles.
The region has more than 400 major corporate headquarters and is ranked one of the nation's top metropolitan areas for corporate relocation. It is home to a number of leading research universities, the Federal Reserve Bank, Chicago Board of Trade and the Chicago Mercantile Exchange, as well as being only second to New York in the publishing industry. The biggest companies in Chicago include Boeing, Abbott Laboratories, United, Cushman & Wakefield and Hyatt Hotels. It is the 3rd largest transportation hub, being served by 2 major airports, as well as a main freight rail hub for North America. Chicago waterways are used extensively for commercial shipping, adding to its primary importance as a freight hub. Its positioning as a transportation hub has enabled the city to become a destination for the convention industry.
Following a successful World's Fair, Century of Progress Exposition which drew 1,500 conventions and 1.5 million visitors and the subsequent railroad exposition in 1948, leaders recognized the need for a permanent exhibition hall. The McCormick Place opened in 1960 featuring a main exhibit area of 320,000 square feet, 23 meeting rooms and a 5,000-seat theatre. It continued to expand over many years and is now the largest convention center in North America, making Chicago's convention industry a significant economic driver for the metropolitan area.
The rapid growth in the 19th century led to a reputation for disorder and political corruption, but also for creativity in the arts, architecture and business. The economic opportunities that resulted contributed to the diversity of the city's population. The city is an effective economic powerhouse and is among the most diverse economies in the nation. It is a key player in every sector from risk management innovations to manufacturing to information technologies to health services. It is uniquely positioned as the crossroads of the U. S., whose economic output surpasses that of many countries.
Covid-19, as in all cities, forced Chicago to pull back, adversely affecting its economic growth. The convention industry, in particular suffered significant setbacks. However, recent reports indicate the city is ready to resume its leadership of the country's central section. It is uniquely positioned to recapture and surpass its market share that dropped off due to quarantines and business closings. The McCormack Place is planning for a full return to in-person events after a year of meeting virtually. However, the industry comeback will largely depend on how quickly the state can reach its reopening benchmarks and how quickly people will feel comfortable in attending events in large numbers. There is likely to be a pent-up demand for products and services. As the hospitality industry returns to full occupancy, Chicago's gourmet restaurants, regional specialties, hotel and tourism trade are projected to return to prominence. However, some forecasts suggest clear evidence of a slowdown in growth in some sectors. Industrial production is not anticipated to be where it was until the end 2022.
The Federal Reserve has a new framework for monetary policy for this complex economic environment. This was based on shortfalls on employment from its maximum levels, risks posed by lower interest rates, and the need to anchor longer-term inflation expectations at 2%. Yet despite a positive outlook in some areas, business leaders' site major challenges that must be address over the next 10 years. The most pressing among these in the disparity in socioeconomic conditions between Chicago communities. Chicago's communities remain largely divided along racial and socioeconomic lines.
Opportunity is not equally accessible and despite the city's commitment to promote prosperity for all through a variety of ongoing initiatives, coordination between city departments and agencies has further reduced unemployment and access to opportunities that ensure the basic needs of all residents are met. The pandemic exacerbated many of these issues with lost jobs and the closing of schools. In addition to confronting the economic recovery, the city must also address the inequities of these socioeconomic conditions. The city has established a five-year plan to address many of its issues. This includes a vibrant housing marketplace that is open and accessible to everyone, celebrating diversity and promoting growth through equitable development and revitalization of neighborhoods.
Even with its challenges, the metropolitan Chicago area has successfully evolved into a globalized, tech-based, knowledge-driven economy in reaction to the recent changes in technology, lifestyle, work preferences of young and mobile talent, and an ever-increasing globalized marketplace. Chicago's thriving tier-one tech industry provides numerous opportunities for workers and innovation. The entertainment and hospitality segments have seen an acceleration of change that has offered opportunities to rewrite norms from innovative new restaurant ideas focused on delivery, to music venues streaming performances to florists brightening vacant lots.
---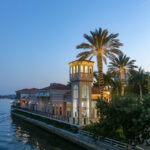 Naples
The city was founded during the late 1880's. Newspaper stories about the area's mild climate and abundant fish and game compared it to the Italian peninsula. During World War II the U.S. Army Air Forces built a small airfield for training purposes which became the Naples Municipal Airport. After a hurricane in 1945, the city had multiple dredging projects to repair damage. Numerous channels were created or widened which added a distinctive feature to the south portion of Naples and provides access to the Gulf of Mexico for homeowners.
Located on the Gulf of Mexico, the city is known for its beach which is more than ten miles long and is noted for its cleanliness and pristine white sand. It boasts more the 80 championship golf courses and is self-titled "Golf Capital of the World," making Naples a popular tourist destination. There are several large companies based in Naples, as well major private, Fortune 1000 companies. Due to the wealth of Collier County, Naples is home to many non-profit organizations as well.
Kipplingers has ranked Naples as one of the highest per capita incomes in the country. The economy is based largely on tourism, real estate development and agriculture. Naples is home to several land reserves, including Corkscrew Swamp Sanctuary, Everglades National Park, Big Cypress National Park and Ten Thousand Island National Wildlife Refuge adding to its numerous tourist attractions. Along with the Everglades and Marco Island, Naples is part of the popular vacation area named Paradise Coast. The citrus industry is also a significant element of the region's economy, as is health care with major employers Health Management Associates and NCH Health care System.
The professional and business services sector is projected to have one of the highest growth rates for employment in the county, in large part due to the prevalence of the health care industry located there. Covid-19 ended a decade of record-setting tourism numbers in Florida, with the industry seeing a 34% drop in visitors in 2020 compared to the prior year. The decline in tourism has had a profound impact on the economy. The downturn has also hurt state and local governments that depend on sales and hotel tax revenues.
Florida's Office of Economic and Demographic Research indicated that sales tax revenues were down $1.6 billion from projections. However, with the return to regular travel and the gradual resurgence of tourism, future economic projections are for a steady recovery. Tourism and hospitality jobs are slowly coming back. The momentum Florida experienced before Covid is noted as helping its return to previous record numbers. One of the strategies for moving forward purported by Naples Florida Weekly, is to reach out to customers, find out what they want and need to learn how best your product can serve them.
Business analysists are looking at restructuring marketing with a focus on virtual content and delivery. In-person events may be slower to recover. A host of new tourism developments and openings project a strong recovery from the Covid-19 impact on the travel industry. Reports indicate that the long-term outlook for the Paradise Coast is bright and these new developments reinforce the area's return as a dynamic destination for locals and visitors, with the latest visitor Collier County statistics showing the tourism industry has bounced back more quickly than expected. The year over year comparison showed visitors up nearly 62% and economic impact up 93%. Hotel occupancy increased by more than 77%, leaving hoteliers struggling to fill openings after shedding thousands of jobs in 2020.
The Paradise Coast is outpacing its competitors in Florida. New restaurants are opening and a feasibility study for a potential 70+ mile Paradise Coast Trail continues. The Paradise Coast Sports Complex multi-purpose sports and entertainment venue has reopened, and National Premier Soccer League season begins May 1.
---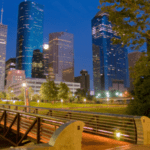 Houston
Houston is the largest city in the State of Texas and the fourth most populous city in the U.S. It is the southeast anchor of the large region known as the Texas Triangle. In the 19th century, Houston was a regional trade center. Multiple economic factors fueled its rapid growth in the 20th century, including the railroad industry and Houston's important location as a port city. Later the economy diversified as Houston became the world's largest connection of health care and research institutions.
The port of Houston ranks first in the U.S. in international waterborne tonnage handled. Houston has been plagued by severe tropical storms, which have impacted its overall economy. Tropical Storm Allison in 2001 cost billions of dollars in damage. That same year also witnessed the largest U.S. bankruptcy at that time of Houston based energy company Enron. In 2005 about 2.5 million residents evacuated from Hurricane Rita, in 2008 Hurricane Ike hit the coast and in 2017 Hurricane Harvey stalled over the city causing damage estimated at up to $125 billion dollars.
Flooding has also been an increasing concern with parts of the city being covered in water in multiple years. Houston is a world-wide leader in the energy industry, particularly oil and gas, as well as for biomedical research and aeronautics. More recently, wind and solar have emerged as a significant growth area. Major technology and software companies are also located in Houston. The Houston Ship Channel is also a large part of Houston's economic base.
Houston was severely impacted by the pandemic. The U.S. Census Bureau reported that the Houston metropolitan area appeared to be getting hit the hardest of any major U.S. city. Of the nation's 15 largest metropolitan statistical areas, Houston reported the highest level of loss in employment income, housing insecurity and food scarcity. More than 64% of workers reported having had a loss in employment income. The creative industry was among the most devastated with the hardest hit being the fine and performing arts industries. Houston lost 42,500 creative industry jobs and $1.6 billion in sales in 4 months alone.
The four sectors that accounted for the majority of the job losses in Houston are health care, retail, food services and finance. However, oil, led by fracking, has been and will continue to have the greatest impact on the economy. The oil industry is projected to be a smaller part of the U.S. economy in the future, resulting in slower projected growth for Houston. Even with this reality, there are bright spots in Houston's economy. The area ranks #3 among major U.S. metropolitan areas for the number of economic development projects secured in 2020. These include a commercial space station, a hydrogen plant, a chemical expansion and new plant, a new airline maintenance facility and a manufacturing and shipping hub.
The Covid-19 recession was worse than both the 80's Oil Bust and the Great Recession. However, the economy is recovering. Houston lost just over 350,000 jobs over March and April 2020 with more the 61% of those being recouped as of December 2020. Retail stores, as in most areas, have had to adapt to new processes and are projected to return to comparable sales. Many primary industries in Houston have recovered to pre-pandemic numbers, with several other industries, such as administrative and support services, restaurants, bars, health care and social assistance over 70%. The industries that will remain to struggle are arts and entertainment, recreation and hotels. The outlook is by the end of Q2 of 2021 pent-up demand will accelerate economic growth. Houston will still face challenges in oil and gas, commercial real estate, health care, manufacturing and a slower population growth. Most of the job growth is projected to be in administrative support services, health care, manufacturing and professional services.
---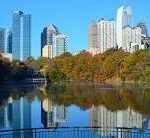 Atlanta
Atlanta is the most populous city in the state of Georgia and the 5th most populous of the U.S., as well as the 9th largest metropolitan center. It serves as a cultural and economic center for the southeastern U.S. It was founded as a convergence point among multiple railroads which spurred its rapid growth. During the civil war it was almost entirely burned to the ground, however it quickly grew again and became a national center of commerce. It currently maintains international prominence as a major air transportation hub, with Hartsfield-Jackson Atlanta International Airport being the world's busiest airport for passenger traffic since 1998.
Atlanta has a very diverse economy that includes aerospace, transportation, logistics, professional and business services, media operations, medical services and information technology. Throughout its history, Atlanta has experienced periods of reconstruction and revitalization. From rebuilding after the destruction during the Civil War, to unprecedented growth during the 20th Century, to its vital role in defense manufacturing during World War II, to the civic improvements in parks, sporting venues and transportation infrastructure in preparation for the 1996 Olympic Summer Games, Atlanta has undergone profound physical, cultural and demographic transformation. As of 2014, its population was over 51% Black and 41% White, with smaller Asian and Hispanic or Latin percentages within 5.9 million residents.
Today, Atlanta is the primary transportation hub for the southeastern U.S. It contains multiple world headquarters including Coca-Cola, Home Depot, Delta Airlines and Turner Broadcasting and is one of the world's leading international cities. In 2020, Covid-19 quickly altered almost every aspect of the city. However, economic forecasts for 2021 project the city's recovery will outpace the rest of the nation. Forecasters indicate Atlanta is on track for an economic growth rate of 4%, outperforming the national growth forecast of 3.5%.
Consumer spending and a booming housing market are key drivers of the recovery. Logistics, distribution, business services, financial technology, education and health services are expected to return to full employment most quickly. Entertainment and hospitality will be slower paced, however are looking at a strong growth rate in 2022. Atlanta's real estate market was thriving prior to Covid boasting a strong economy. In early 2021, the most recent numbers show that Atlanta's below average housing costs, low taxes and affordable cost of living are indicting strong sales. The Georgia Association of Realtors indicate median home prices have risen by 13%, with inventory down 50% in the first two months of 2021.
Positive forecasts are driven by multiple factors, including a well-educated workforce, consistent business development and innovation, above-average population growth and the strong housing market. Still Atlanta faces many challenges to retain its strong economy, primary among these is maintaining their quality of life and remaining a leader in the global economy. A rapidly increasing population brings with it major transportation and traffic issues.
As the Atlanta region has grown over the past half-century, so has its transportation needs. An expanded regional transit network has been identified as one imperative to keeping metro Atlanta economically competitive, needing expanding coordination of mobility options across the 13-county region. Transportation technology is also changing rapidly bringing new challenges in managing traffic flow. The city envisions traffic upgrades that will add corridors for autonomous vehicles, as well as accommodate more traditional forms of transportation, such as bicycles and pedestrians. The Atlanta region is a leader in jobs growth; however, many jobs are going unfilled due to the lack of qualified workers.
On-the-job training programs are increasing for both new and existing employees as one step in solving the problem. The unprecedented growth of e-commerce nation-wide has disrupted brick and mortar stores, changed traffic patterns and land use in many cities, Atlanta included. Fuelled by the e-commerce boom, Atlanta's hiring has been especially strong in logistics and manufacturing. It also added jobs in the corporate sector, construction and health care, with leisure and hospitality seeing a slight uptick, according to the State Department of Labor. Projections for Atlanta's future remain very positive.
---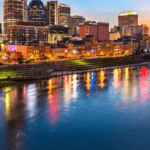 Nashville
Nashville was founded n 1779 and grew quickly due to its location as a port on the Cumberland River and later as a railroad center. Nashville was originally made up of six smaller municipalities. Rapid suburbanization occurred after World War II, as new housing was built outside the original city limits, resulting in demand for new schools and other support facilities which the county could not provide. This also led to a declining tax base for the city, although many county residents used city amenities and city services that were solely supported by city taxpayers. After years of discussion and opposition, in 1963 these municipalities joined to form a consolidated City-County government which spurred area growth.
In the early 1960's Tennessee still had racial segregation of public facilities, including hotels and restaurants. A series of sit-ins were organized by the Nashville Student Movement and Nashville Christian Leadership Council as part of a broader movement in the southeastern U.S. After the bombing of Z. Alexander Looby, an African American attorney and council member, Mayor Ben West came out in support of desegregation, which civil rights activists had called for. In 1964 the newly formed metropolitan congress passed civil rights legislation. Since the 1970's the city and county have undergone tremendous growth. In the 1990's urban renewal became a priority, fostering the construction or renovation of several city landmarks.
The attraction of professional sports with the NFL's then Houston Oilers, now the Tennessee Titans, agreeing to move to the city in 1988 and Nashville's newly awarded National Hockey League expansion team, the Nashville Predators continuing to fuel the city's boom. In the 1800's, Nashville established a dedication to higher education, with the creation of numerous colleges and universities. This included four historical black colleges and a college for women. Fisk University is the oldest institution of higher learning in Nashville and home to the world-renown Fisk Jubilee Singers.
The Belmont Women's College, now Belmont University provided both junior college and college-prep for women. It became home to the first radio station in Nashville in 1922, WDAA and marked the first time a music program was broadcast in Nashville. Due to its dedication of higher education, Nashville became known as the "Athens of the South" as part of a grand plan for the city's higher education system to create a center for learning and civilization in the midst of the "old south." During this period, the Fisk Jubilee Singers set out to raise money for Fisk University. During a tour of Great Britain and Europe in 1873, the group performed several songs for Queen Victoria. The story goes that she was so impressed the Queen said they "must be from the music city." They continued to tour for several years increasing the reputation for Nashville as a city of music.
Music has been an integral part of Nashville beginning with the earliest settlers bringing their fiddle tunes as they disembarked from the boats on the Cumberland River. The Ryman Auditorium opened in 1892 and is now a world-famous music venue in downtown Nashville. Nashville was also on the forefront of radio in the early 1920's. In 1925 WSM signed on, launching the WSM Barndance soon known as the Grand Ole' Opry. The broadcasts of Barndance were preceded by the Texaco broadcast of the Metropolitan Opera. It is said that the host of the broadcast commented "you have been listening to Grand Opera and now I bring you the Grand Ole' Opry, which soon became it official name.
Record labels soon followed, dominated by country music and pop-country, cementing Nashville's reputation as Music City, USA. The local recording industry and its offshoots brought worldwide recognition and pumped billions of dollars into the local economy, creating a thriving entertainment business industry now ranked behind only New York and Los Angeles, giving the city a distinctly cosmopolitan atmosphere. Prior to Covid-19, Nashville had seen the economic expansion that broke the record for the longest uninterrupted expansion in U.S. history. The strength of Nashville's recovery will be thanks in large part to it economic diversity.
Health care is one Nashville's top industries and, according to the Nashville Health care Council, is known as the nation's health care center. Twenty-one health care companies are based in the Nashville metro area and in total 350 health care companies have operations in the area. This factor has spurred the growth of many firms specializing in serving the health care industry. Nashville is the largest publishing center in the southeast and one of the top ten largest in the country, including some of the nation's leading printers and numerous small, family-owned companies. The music industry and its spinoffs are flourishing, including booking agencies, music publishing companies, promotional firms, recording studio, trade publications and performance rights associations such as BMI and ASCAP. Other industries include automotive products, technology and e-commerce. Nashville offers a very dynamic, prosperous quality of life and a very low tax rate, positioning it well for continued growth and expansion.
---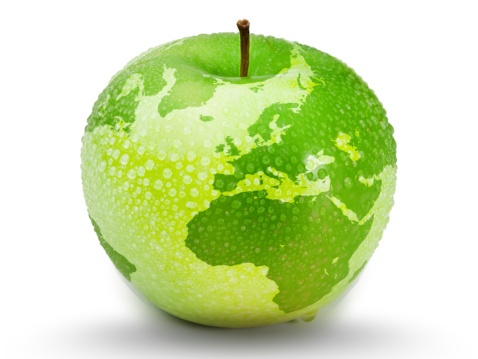 Program Benefits
Customer Service
Develops trust
Client loyalty
Empowers customers
Identifies needs
Reinforces value
Builds brand
Customer satisfaction
Competitive advantage
Builds relationships
Engenders Good-will
Management
Collaborative evaluation
Continuous improvement
Shared vision
Strategic direction
Team alignment
Consensus building
Informed decision-making
Engaged stakeholders
Talent retention
Distinguishes leadership
Marketing
Improved research
Product innovation
Service improvement
Strategic engagement
Brand development
Product development
Evaluation process
Informed strategies
Value proposition
Competitive advantage
Testimonials and Achievements
Timbalaya Limited – Testimonial
TIMBALAYA LIMITED is located in DEREHAM, United Kingdom and is part of the Global Attractions and Entertainment Industry, a significant economic driver worldwide. Ms Penterman is a strategic consultant with Timbalaya Limited. Co-founder, Ms Matiko wrote "Ms Penterman has been invaluable to Timbalaya in helping us think through our strategy, product development, funding goals, and rollout into the USA market. Her 20+ years as a professional in arts and culture, along with her strategic yet pragmatic approach has been extremely helpful. Personally, she also exudes kindness, generosity and helpfulness. It's been a true delight to work with her."
---
Achievements
The Nashville Business Journal selected Ms Penterman for its Women of Influence Award. The Women of Influence Awards honors the region's most influential businesswomen who not only work hard but love what they do. They are women from every industry and profession — women who have made a difference in their communities, blazed a trail for the rest of us and are leaving a mark on Nashville.
Penterman has received numerous awards recognizing her accomplishments of building trusted relationships, helping seniors and families lead enriched lives and leading by example in her community. The Award was in recognition of Penterman's goal to invest in the lives of others and develop opportunities for service that will impact families for generations to come.
The Noah Liff Opera Center is the first permanent home for Nashville Opera Association. The Liff Center is a 26,000 square foot, multi-purpose venue and a true community resource. Ms Penterman assisted in the design, oversight and project management for the facility. The Center won the Urban Land Institute 2009 Design Excellence Award. The judges commented "the Noah Liff Opera Center is the best kind of example of a nonprofit institutional adaptive reuse right in a neighborhood. You can already see the impact it's having on the adjacent fragile neighborhoods. It is a catalyst for further reinvestment."
The Tennessee Association for Home Care is the only professional trade association serving all sectors of the home care industry currently operating in Tennessee, including home health agencies, hospice organizations, professional support agencies and personal support services. Ms Penterman, the owner and CEO of Interim Health care of Middle Tennessee, was presented with the Tennessee Association of Home Care Outstanding Homecare Leader Award. This award is to honor an individual who has demonstrated extraordinary leadership in improving the quality of home care. Criteria for the award include teamwork/staff relations, coordination of patient care, delivery of care, and agency management.
The strength of an opera company relies on the caliber of leadership demonstrated by its executives. Opera America's National Opera Recognition Awards highlight the tenets of exceptional arts leadership and provides models for non-profit management excellence. This year's Bravo Award recipient is Ms Penterman, CEO of Nashville Opera Association. Ms Penterman is being recognized for over 10 years of exceptional leadership in professional company management, business innovation and fiscal sustainability.
More detailed achievements, references and testimonials are confidentially available to clients upon request.
---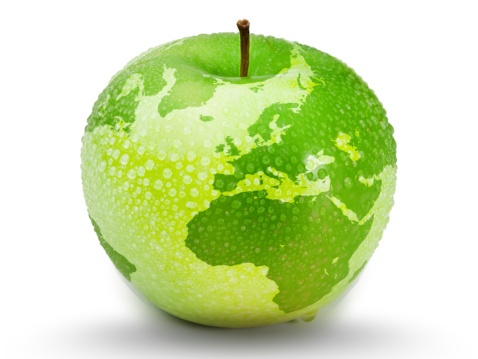 Client Telephone Conference (CTC)
If you have any questions or if you would like to arrange a Client Telephone Conference (CTC) to discuss this particular Unique Consulting Service Proposition (UCSP) in more detail, please CLICK HERE.