Simplified Wellness

The Appleton Greene Corporate Training Program (CTP) for Simplified Wellness is provided by Mrs Sciortino Certified Learning Provider (CLP). Program Specifications: Monthly cost USD$2,500.00; Monthly Workshops 6 hours; Monthly Support 4 hours; Program Duration 12 months; Program orders subject to ongoing availability.

Personal Profile
Mrs Sciortino is a Certified Learning Provider (CLP) with Appleton Greene. An internationally renowned author, Simplicity Expert and Professional Speaker, she spent almost two decades as a high-functioning, award-winning executive before she experienced a life-changing event that forced her to stop and ask the question: 'What if there's a better way to live?'.
Embarking on a journey to answer this question, she uncovered a simple system to challenge the status quo and use the power of questions to purposefully direct life.
A highly accomplished businesswoman, she is an official member of the Forbes Coaches Council, has received nominations for the Top Female Author awards, was awarded a prestigious silver Stevie International Business Women Award, named as the recipient of a 2022 CREA Global Award and has also been awarded over 20 international awards for the uniqueness of the tools and resources she offers.
Sought for expert comment by media globally, she's been featured in podcasts, Facebook Live, You Tube, blog articles, print media and in live TV and Radio.
She works globally with corporate programs, conference platforms, retreats, professional mentoring and in the online environment to teach people how easy it is to live life in a very different way.
When not working, she can be found in nature, on the yoga mat, lost in a great book, hanging out with her husband and her house panthers or creating magic in her kitchen.
To request further information about Mrs Sciortino through Appleton Greene, please Click Here.
---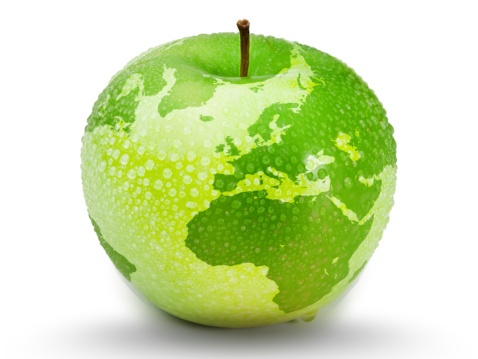 (CLP) Programs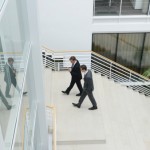 Appleton Greene corporate training programs are all process-driven. They are used as vehicles to implement tangible business processes within clients' organizations, together with training, support and facilitation during the use of these processes. Corporate training programs are therefore implemented over a sustainable period of time, that is to say, between 1 year (incorporating 12 monthly workshops), and 4 years (incorporating 48 monthly workshops). Your program information guide will specify how long each program takes to complete. Each monthly workshop takes 6 hours to implement and can be undertaken either on the client's premises, an Appleton Greene serviced office, or online via the internet. This enables clients to implement each part of their business process, before moving onto the next stage of the program and enables employees to plan their study time around their current work commitments. The result is far greater program benefit, over a more sustainable period of time and a significantly improved return on investment.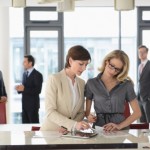 Appleton Greene uses standard and bespoke corporate training programs as vessels to transfer business process improvement knowledge into the heart of our clients' organizations. Each individual program focuses upon the implementation of a specific business process, which enables clients to easily quantify their return on investment. There are hundreds of established Appleton Greene corporate training products now available to clients within customer services, e-business, finance, globalization, human resources, information technology, legal, management, marketing and production. It does not matter whether a client's employees are located within one office, or an unlimited number of international offices, we can still bring them together to learn and implement specific business processes collectively. Our approach to global localization enables us to provide clients with a truly international service with that all important personal touch. Appleton Greene corporate training programs can be provided virtually or locally and they are all unique in that they individually focus upon a specific business function. All (CLP) programs are implemented over a sustainable period of time, usually between 1-4 years, incorporating 12-48 monthly workshops and professional support is consistently provided during this time by qualified learning providers and where appropriate, by Accredited Consultants.
---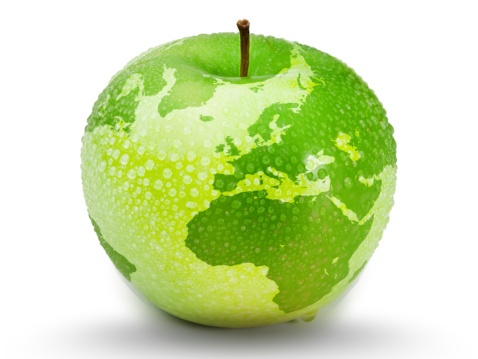 Executive summary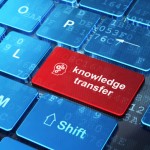 Simplified Wellness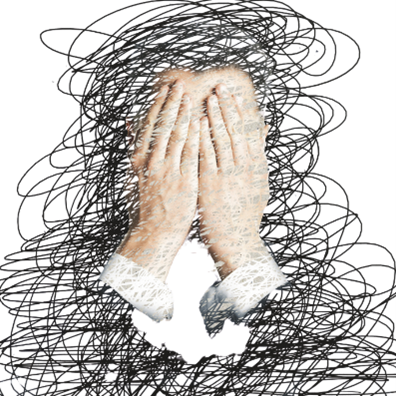 ---
The Harvard Business Review predicts that wellness will become the newest metric that employers will use to analyse and assess their employees' mental, physical, emotional and financial health.
The relationship between ignored workplace environmental and organisational variables, employee mental health, and the ensuing absences and illnesses is being increasingly recognised across industries.
Without any doubt there's now a clear link between productivity and mental health and wellbeing.
According to Champion Health's annual report:
• Around 60% of workers feel anxious, and females are more likely to feel anxious than males (62% female compared to 37% male).
• Almost 60% of workers are experiencing musculoskeletal pain.
• Workers aged 25-34 are most likely to experience anxiety, depression and financial stress.
• 52% of professionals are experiencing symptoms of depression, with a quarter of these experiencing clinically significant symptoms.
• More than half of respondents say they feel fatigued and 53% reported that they believe this is impacting their productivity at work.
With statistics like these, it's easy to see how the need for wellness metrics in organisations is long overdue. But it's not as simple as adding a few criteria for measurement and moving on; every organisation will have different wellness needs, because every organisation is unique and is made up of a unique set of individuals.
The goal of employee wellbeing is to improve everyone's health. When discussing healthy and effective persons or workers, it is not just about physical wellbeing; there are other aspects of wellbeing that also need to be included.
Essentially this means that ONLY bespoke wellness solutions will create a strong outcome for each organisation. Creating metrics – and the measurement process for those metrics – will also be unique to each organisation, because they are a direct output of the strategic organisational health and wellness plan that is created.
---

---
We're way past the time where organisations can buy an 'off-the-shelf' solution for their health and wellness problems. Why? Because a 'one-size-fits-all' approach is ineffective. Stress, burnout and exhaustion have been seriously out of control for decades, and it's only now that these issues are formally being linked to significant expense on the company's bottom line.
In any market or industry, without the knowledge or experience to create something like an organisational health and wellness plan, it can seem like the only way to tailor-make a plan that's specific to your organisation is to bring in outside expertise.
Maybe that has been true in the past. But the reality is that the best person to create a wellness solution for you … is YOU!
Ultimately, intention always trumps budget.
So many organisations and people have found themselves with two options – either a solution that doesn't work or no solution at all – because they believe that they can't afford a bespoke solution.
The truth is, it doesn't matter what the budget is. There are simple, easy and practical activities which employers and employees can action that support the health and wellbeing of the workplace and, importantly, the individuals within it.
The key is in knowing where to start, and what questions to ask along the way that will give you the information you need to put in place the most efficient and effective wellness program for your organisation and the people in it.
Empower your people to take responsibility for their own health and wellbeing and then provide support from the organisation and you'll super charge the results.
Engagement and collaboration are critical – for both the organisation and its employees. Without them, the program has limited capacity to provide impact. If, however, you involve key people from the beginning of the process, then you will truly create a bespoke program that is FOR your people.
Your people are crying out for solutions that really work. They don't want fluffy, superficial, 'tick-a-box' solutions.
---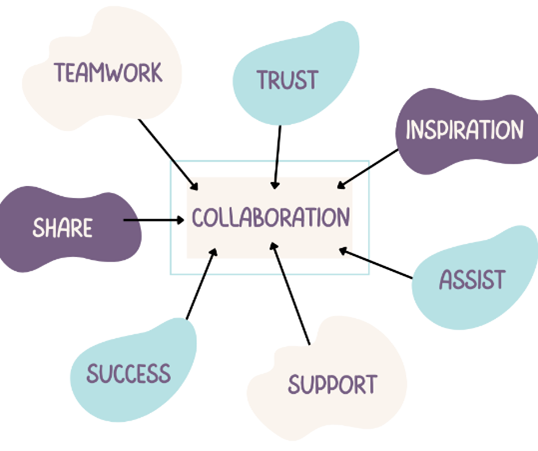 ---
They want tools and resources that actually help them make significant change in their lives.
Without great health, your capacity to reach your true potential is severely limited. This is true whether it's applied at the organisational or the individual level.
This 'Simplified Wellness' program provides a toolset and resources to assist people to firstly understand wellness, then work out what's going on for them, and finally provide them with the process to create the solution that's tailor-made for them. That toolset can then be used to develop the workplace wellness programs, which are tailored to individual needs and, at the same time, bolster the corporate strategy.
The tools show you how to put the people at the centre of your wellness program, and the way that this then creates the strength of the wellness platform for your whole organisation.
---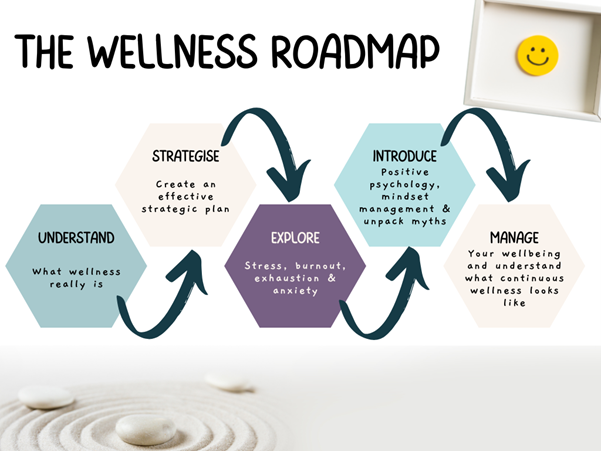 ---
During the program, we will explore different wellness topics each month and find the answers and solutions that are relevant to your organisation and your people. The objective is to create a set of wellness solutions that are perfect for your needs. This is a profound shift from buying something that exists and trying to force it to work for you – or worse still, having it sit idle because it just doesn't match your needs.
We start with:
– understanding wellness.
– what an effective strategic plan looks like.
Then, we will explore:
– stress, burnout, exhaustion and anxiety.
– providing you with tools to understand what's happening for you.
Next, we will introduce:
– positive psychology.
– engagement.
– resilience.
– work-life balance.
– mindset management.
– self-care.
– nutrition.
– physical health.
– emotional intelligence.
– spiritual wellness.
We'll end with:
– unpacking myths and exposing downright untruths.
– managing your wellbeing.
– helping you to understand what continuous wellness looks like.
Each session creates a road map to personal wellbeing, and then collectively to organisational wellness, that grows and develops as you do.
At the end of this 12-month program, the people in your organisation will not only feel empowered and in control of their health, but they will also be more effective leaders. You'll have moved past the daily struggle of trying to overcome stress and exhaustion and into an environment where your people are fully fuelled and ready to go, and powerfully engaged in the outcomes of your organisation.
---

---
---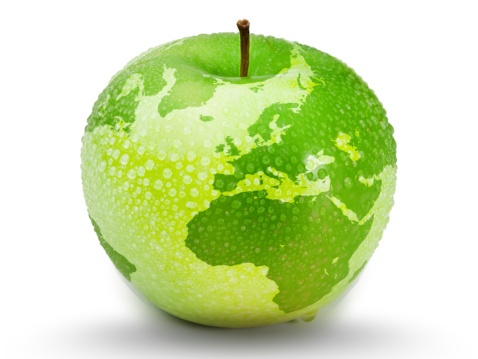 Curriculum
Simplified Wellness – Part 1- Year 1
Part 1 Month 1 Health & Wellness: An Introduction
Part 1 Month 2 Strategic Wellbeing Plan
Part 1 Month 3 Stress & Burnout, Depression & Anxiety
Part 1 Month 4 Positive Psychology
Part 1 Month 5 Elevating Engagement
Part 1 Month 6 Resilience & Work-Life Balance
Part 1 Month 7 Mindset Management
Part 1 Month 8 Self-care, Nutrition & Physical Health
Part 1 Month 9 Emotional Intelligence
Part 1 Month 10 Spiritual Wellness
Part 1 Month 11 Managing your wellbeing
Part 1 Month 12 Continuous wellness
---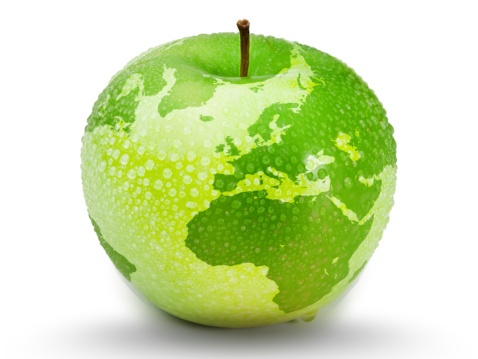 Program Objectives
The following list represents the Key Program Objectives (KPO) for the Appleton Greene Simplified Wellness corporate training program.
Simplified Wellness – Part 1- Year 1
Part 1 Month 1 Health & Wellness: An Introduction – the health and wellness industry has grown to be a 4 trillion dollar a year market. We're bombarded with information every day, most of it contradictory and it creates confusion about what you should and shouldn't be doing, what's right and wrong for you and what works and doesn't. This module explores what health and wellness actually is, what the principles of wellness are, why you want health and wellness in your life, how your values and beliefs play a part and how you can create a powerful relationship with wellness that has YOU at the centre of the equation.
Part 1 Month 2 Strategic Wellbeing Plan – most of us are used to creating strategic business or marketing plans, but when it comes to health and wellness we don't even think about applying our strategic thinking to assist us in creating a bespoke plan. This module looks at the difference between corporate and individual wellness plans, why they've been treated differently for so long and then shows you how you can integrate the two to create a strong wellness platform for your organization.
Part 1 Month 3 Stress, Burnout, Depression & Anxiety – there's been a lot of talk about the significant increase in the occurrence of stress and burnout and their link to depression and anxiety over the last few years. The truth is, these have been around for decades, we're just talking openly about them now. This module explores the depth of stress and its impact in life, looks at the difference between stress and burnout and does a deep dive into the way you can understand what stress is, where yours is coming from and how you implement simple and effective steps to reduce your stress on a daily basis.
Part 1 Month 4 Positive Psychology – 'Positive Psychology' has become something of a buzz word in the past decade. The term is thrown around a lot, but most people don't really know what it is, what it does or why they would want to have it in their lives. This module focuses on understanding positive psychology, its role in life and why you do, and don't, want to have it. With a thorough exploration of themes such as optimism, gratitude, savouring, happiness, curiosity, courage, altruism and the meaning of life, this module is aimed as creating the perfect mix of positivity for your life.
Part 1 Month 5 Elevating Engagement – One of the greatest issues organisations face is the lack of engagement in their strategic goals from their workforce. The workforce is more disparate than ever before and most people aren't connected with themselves or their own lives, let alone with the aims of the organization they work for. This module takes you on an adventure into the world of engagement and explores what it is, how you can use it to support your wellness, what effective engagement looks like, how to develop it for yourself, your team and collectively for your organization and how to create an end goal that develops intrinsic motivation within your teams.
Part 1 Month 6 Resilience & Work-Life Balance – In some ways, the messaging around the need to be more resilient has forced people into carrying more stress and experiencing more burnout. The more you force yourself to be resilient, the more likely it is that your work/life balance will be out of kilter as well. Sure, an ability to be resilient is a good thing and a great skill to have in your kitbag, but when your whole focus is on constantly building more resilience so that you can stay upright, it's time to stop and take a look at what you really need to focus on in your life. This module focuses on pulling back the curtains on resilience so you can understand what resilience really is, how much of it you actually need and then shows you how to create the simple things you can do every day to seamlessly blend your work and your life without constantly being under pressure.
Part 1 Month 7 Mindset Management – one of the greatest elements of wellness comes through the way you manage your mindset. Being 'intellectual' can be something of a double-edged sword. It can come with great accolades and be celebrated as great achievement, but can also be used against you in a detrimental way. Your relationship with your intellect will be governed by the social conditioning you received as you were growing up. Managing your own mindset is something that isn't taught to us in traditional social conditioning, yet it's a key element to creating an effective wellness plan. This module focuses on how you can use mindfulness to access the latent power of your mind, the way you can safe-guard your intellectual wellbeing, creating conscious connection to your life and how accessing resources to help you create new perspectives can create significant shifts in your health and wellbeing.
Part 1 Month 8 Self-care, Nutrition & Physical Health – traditionally seen as either 'soft skills' or things you can focus on later, this module focuses on deep diving into the important role that self-care, nutrition and physical health play in creating long term wellness in your life. Creating the perfect blend of health, fitness and nutrition to support the goals and outcomes you need and want to achieve is critical to an effective, long-term life of wellness. This module gives you to information, tools and resources to understand what you need and create the pathway forwards that is perfect for your life.
Part 1 Month 9 Emotional Intelligence – for a long time, there has been a drive towards gratitude and positivity as the 'way forwards' in life. And, while it's true that holding a more positive perspective in life does have its benefits, this module is tailored to understanding that emotional intelligence is so much more than trying to always be positive. A life of wellness is inspired by passion, creativity, confidence and a health/happiness/success correlation that has been out of balance for way too long. This module focuses on teaching you to determine your own balance and then create the steps that get you there, and keep you there long term.
Part 1 Month 10 Spiritual Wellness – spirituality means so many different things to different people. Spiritual wellness can be defined as understanding your purpose in life through strongly defined and lived morals and ethics. When you're disconnected from your life, it's hard to live it according to your principles, and there's a real fear that to make change you have to give up everything you have and start again. This module focuses on exploring the ways that you can understand what you need, and the create the steps to give those things to yourself regularly so you can be more connected to your life and make conscious decisions that allow you to actively direct where your life goes.
Part 1 Month 11 Managing your Wellbeing – understanding the theory behind your wellbeing is a great place to start, but managing your wellness on an ongoing basis is a skill on its own. This module focuses on teaching you how to consciously identify the triggers in your life that keep you stuck sitting in situations that detract from your health, what to do to move past them and how to create the steps that take you forwards and into a different way of living. Covering topics such as combating FOMO and YOLO, the impact of wellness trends and fads and stepping out of the trends spiral, creating personalized mental health strategies and creating unique, tailor-made solutions for yourself, this module takes life to a whole new level.
Part 1 Month 12 Continuous Wellness – Nothing great was ever achieved without an plan in place to get you there, and an enthusiastic and engaged approach to support it. This module is all about how you take the information you've learned in the program and create a way forward that gives you continuous wellness. It focuses on the smart skills for maintaining wellness over the long term and gives you the tools and resources to move forwards with a solid wellness platform supporting your life.
---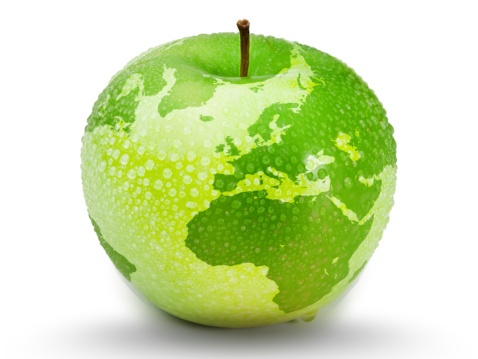 Methodology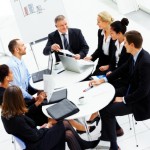 Simplified Wellness
The methodology of the Simplified Wellness program is, well – simple!
It works by moving step by step through six phases that allow individuals to create the health and wellness platform that is perfect for them, and then collectively empowers the ongoing health and wellness of the organization.
---

---
The first of these phases is Understanding. Most people are completely confused about what health and wellness is. There is too much conflicting information available, trends change rapidly and individuals are left with their heads spinning, not knowing where to turn to next. This phase is all about helping people to understand what health and wellness actually is and how that can be applied at an individual level, to individual needs and wants.
The second phase is Challenging. Almost everyone has been taught to look to others to know what is wrong with them, and what the solution to 'fix' them is. This phase is all about teaching people how to take back control, connect to their inner wisdom and find their own answers. This phase is a critical component to the ongoing health and wellness equation, because it takes the pressure off the organization to find answers for individuals, and instead allows a support network to be set up that empowers the individual to work through their own requirements.
The third phase is Disrupting. Typically seen as a negative trait, disruption is a key component to creating an effective health and wellness plan. Through the use of powerful questions we simplify the approach to health and wellness by disrupting the messaging that is used through marketing campaigns to keep us stuck in the same old cycle. By disrupting the patterns and questioning what we're being told, we can move past limiting beliefs and learn to spot the 'trigger-point' marketing tactics that aren't relevant to us anymore.
The fourth phase is Creation. Following on from becoming a disruptor, we move into creative mode. Societal norms have taught us that creative pursuits aren't as beneficial or 'serious' as other ways of life, but unleashing our creativity is key to stepping into the highest and purest form of life. Creativity is a key component of activating a health and wellness plan because allowing creativity to flow will allow the individual to create a health and wellness plan to truly supports them and what they need in their life.
The fifth phase is Implementation. Nothing great ever happens without action. A plan is only as good as the paper it's written on if you don't do anything with it. This phase is all about creating the steps that will get the individual to where they want to go, and the accountability they need to make sure they get there. Implementing the health and wellness plan that the individual creates is perhaps the most important part of the plan.
The sixth phase is Continuation. Once the plan is in place, and the individual has taken the first few steps, it's important to know how to keep it going. Life changes, and what's important will change along the way, so it's vital that there's a focus and a dedicated process that the individual can follow to make sure that the plan grows, changes and develops with them and where they're at in life. The continuation phase makes sure that health and wellness remains a key component of life and that it maintains its place in the list of important things so that it always stays top of mind.
These phases are applied in different ways throughout the program and are delivered in a way that inspires each individual to play and have fun creating, implementing and living their health and wellness dreams.
---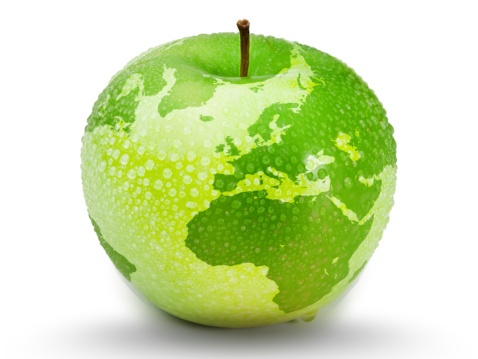 Industries
This service is primarily available to the following industry sectors: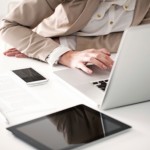 Banking & Financial Services
Companies in the Banking & Financial Services Industry are some of the largest organisations in the world.
With significant levels of compliance, operational and licensing requirements as well as the regulatory framework being different for each country in the world, the banking and financial services business is an extremely difficult environment to operate in.
This complexity is then overlaid with the never ending development of technology and the way in which consumer expectations and demands have skyrocketed.
Nowadays, customers expect to be able to access financial services anywhere, anytime. Along with increased client expectations, this industry also has to strengthen internal procedures. The majority of the data that banks and other financial institutions handle contains sensitive and personal information, including customer information, account information, financial papers, and more. In such cases, it is crucial to use technology to enhance security and boost the effectiveness of data handling and processing.
Financial transactions are no longer the only thing that banking and financial institutions can handle. When a loan is closed or even after the loan event, financial institutions frequently offer credit insurance or other insurance products. Due to rising rivalry, they must comprehend what the market and customers want.
Like every business operating in a global space, multiple client touchpoints have risen as a result of new technology. Every time a consumer uses the internet, a trail of data is left behind, and financial institutions must use this data to enhance their offerings to customers. Financial institutions must adopt an omnichannel strategy for their operations, much like retailers or other enterprises, because they cannot just rely on conventional means for transaction execution. Financial institutions and banks who wish to gain a competitive edge recognise the value of this tailored, omnichannel approach to consumer engagement. They also understand that implementing the appropriate digital strategies is the only way to make this happen.
According to surveys, less than a quarter of banks have a defined health and wellness strategy or roadmap that goes beyond the provision of generic and stock standard 'wellness' classes.
Despite the fact that the majority of financial institutions are aware of the cost of poor health and the impact it is having on the bottom line, and that putting in place an effective and efficient plan is not only a top priority right now but is key to fundamentally altering the competitive landscape of the business, this still occurs.
The deployment of health and wellness solutions that are effective at the individual level may seem to be difficult for many banking and financial services due to the sheer number of their employees, however that is where bespoke programs come into play.
This corporate training programme was specifically created with the unique requirements and constraints of the banking, insurance, and financial services industries in mind. For professionals in banking and financial services, the training programme offers a 6-phase, step-by-step process that can be applied on many facets of health & wellness by each individual.
Understanding of the overall, current and future health possibilities by each individual, along with designing, implementing and continuing their personal health journey is what this program is all about.
This training session will enable banks, insurance, and financial services companies to empower their people to be healthy, create effective leaders that have lived health & wellness values, enable their people to be fully fuelled and have the energy to get the job done and create a powerfully engaged workplace that can achieve more and climb to greater heights.
---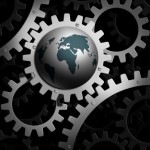 Professional Services
The professional services industry encompasses design, research, promotional and consulting services, and legal, accounting, scientific and technical services.
The professional services industry research from The Business Research Company projects that at a compound annual growth rate (CAGR) of 7%, the size of the global professional services market would increase from $5.03 trillion in 2020 to $5.43 trillion in 2021. The companies' reorganisation of operations and recovery from the COVID-19 impact, which had previously resulted in restrictive containment measures involving social estrangement, remote work, and the closure of commercial activities that created operational challenges, are primarily responsible for the growth. At a CAGR of 7%, the market is anticipated to reach $7.06 trillion in 2025.
According to TBRC's professional services industry outlook, the design, research, promotional, and consulting services segment will account for $1,602.0 million of global annual sales by 2025 and the architectural, engineering consultants, and related services segment will account for $437.0 million of global annual sales, representing the top opportunities in the professional services market segmented by type.
The B2B legal services segment, which by type will account for $104.3 million of annual global sales by 2025, will offer the greatest prospects in the legal services market. The bookkeeping, financial auditing, and other accounting services category, which will increase global annual sales by $149.1 million by 2025, will offer the best prospects in the accounting services market, segmented by type.
Top prospects will emerge in the market for other professional, scientific, and technical services, which is split by type and is expected to grow to $38.5 million in annual global sales by 2025.
At $449.1 million, the professional services sector will grow the greatest in the USA.Current Position
Burnout is spreading throughout the industry as a result of the impending great consultant shortage of 2021, and advisors who are currently having trouble keeping up with demand are nevertheless unwilling to turn down client employment.
In the midst of lockdowns that occurred globally, a lot of professional services firms relied on the "high-achieving" personalities typical of consultants to carry unmanageable workloads as staff members toiled for extra hours and partners took on tasks they would have previously delegated to juniors.
Things may be 'busier' than ever, but that has come with its own toll with some consultants reporting that they are working shifts of up to 17 hours per day as a result of their inability to keep up.
There is a genuine concern about the viability of this approach, the effects on mental health and the possibility of extreme burnout that will see hoards of consultants leave the industry and never return.
Mental health has emerged as the key problem professional services firms are dealing with, however the reality is that health AND wellness is really the key issue that needs to be addressed.
This corporate training programme has been created expressly to help managers and employees of professional services companies deal with stress, fatigue, and burnout. It gives professional services professionals a 6-phase, detailed method that each person may use to apply to many different aspects of health and wellness.
This programme focuses on helping each person develop, implement, and continue their own personal health path while understanding the potential for their overall, present, and future health.
This training will give professional services companies the chance to empower their employees to lead healthy lives, develop strong leaders who live out health and wellness principles, give their employees the fuel and energy they need to get the job done, and build a highly engaged workplace that can accomplish more and reach new heights.
---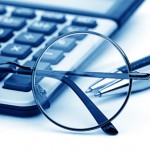 Insurance
The insurance sector is one with intense competition. Customers' expectations change in tandem with the markets' ongoing evolution. Insurance firms can no longer operate or communicate with customers in the same way they did in the past. Any insurance firm that wants to stay competitive in its market must adjust to the constant changes that the new era of digital technologies has brought about in how the sector currently operates.
When it comes to customer service, market research, or any other area of the business where procedures can be automated and made more effective, insurance firms nowadays aim to reduce the amount of human participation in the majority of activities. This is a very delicate balancing act because people want to communicate with people, so the use of technology can only occur in a way that allows the customer to continue to feel connected.
Customers also need services that meet the criteria set by the sector. Other customer expectations include paperless transactions, simple applications, online information portals, and quick responses to inquiries.
With the rise of the 24/7 connection that technology brings, this also means that people no longer respect the traditional work hours of 9am – 5pm, Monday to Friday. Now, they expect an answer with 15 minutes no matter what time of the day, night or week they send a request for information through.
Today, more and more people access most services through their mobile devices, thus insurance businesses must be able to provide their clients with this mobility as well.
With this comes the increased pressure and stress of responding to highly stressed and exhausted customers. By the time a query is escalated to a person, it may well have also escalated in intensity to dealing with customers can add additional pressure to an already overwhelmed work environment.
Nowadays, the term "customer-centric" refers to more than just a trend, and all businesses are increasingly adapting to make their strategies more client-centered. Additionally, consumers are better informed and seek quick access to information, a variety of goods and services, as well as individualised experiences. Insurance businesses must incorporate digital transformation into their company strategy in order to accomplish these goals and improve the simplicity, adaptability, and accessibility of their services.
This corporate training programme was specifically designed to assist managers and staff of insurance businesses to overcome stress, exhaustion and burnout. It offers insurance professional a 6-phase, step-by-step process that can be applied on many facets of health & wellness by each individual.
Understanding of the overall, current and future health possibilities by each individual, along with designing, implementing and continuing their personal health journey is what this program is all about.
This training session will enable insurance companies the opportunity to empower their people to be healthy, create effective leaders that have lived health & wellness values, enable their people to be fully fuelled and have the energy to get the job done and create a powerfully engaged workplace that can achieve more and climb to greater heights.
---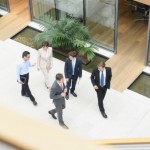 Consultancy
Have you ever heard the adage, "Take care of your mental health before it starts taking care of you?"
This perfectly captures the hectic, high-stress world of management consulting.
People choose to pursue careers in consulting for a variety of reasons, such as:
• exposure to a range of initiatives and sectors
• the chance to address actual business issues
• rapid professional advancement
• numerous chances for development, learning, and progress
Many people, however, underestimate the difficulties they can encounter when attempting to go up the consulting ladder by concentrating on these alluring benefits of consulting. The largest obstacle for many is the toll that working in consulting puts on your physical, mental, and emotional health.
A job in consulting can cause stress, anxiety, and exhaustion, just like other high-powered professions like law or investment banking. When does this burnout often occur? It occurs when you put off taking care of your health and wait for your body to malfunction before taking action. It occurs when you put on a brave face and postpone seeking assistance or consulting a professional.
In the best-case scenario, worry and stress might hinder your performance and output. In the worst-case scenario, a mental breakdown could land you in the hospital and force you to take several months out of work to rehabilitate.
Despite knowing that their employees regularly work 60 – 80 weeks and then further time on the weekends, and that there is a high 'natural attrition' rate that occurs with consultants who depart the organisation (and often the industry), consulting firms still regularly hammer their consultants with perfectionist traits and only employ 'top tier' candidates.
According to a recent study that analysed workers in 20 different businesses, consultants have the highest rates of depression compared to executives from other industries. Interestingly, and perhaps most telling, is that most people employed in this industry acknowledge that it is 'safer' to seek health (particularly mental health) assistance outside the organisation.
A holistic approach is necessary to achieve health & wellness, and it needs to be entrenched at the individual level.
This corporate training programme was created expressly to help managers and employees of consultancy firms deal with stress, fatigue, and burnout. It gives consulting professionals a 6-phase, detailed method that each person may use to apply to many different aspects of health and wellness.
This programme focuses on helping each person develop, implement, and continue their own personal health path while understanding the potential for their overall, present, and future health.
This training will give consulting companies the chance to empower their employees to lead healthy lives, develop strong leaders who live out health and wellness principles, give their employees the fuel and energy they need to get the job done, and build a highly engaged workplace that can accomplish more and reach new heights.
---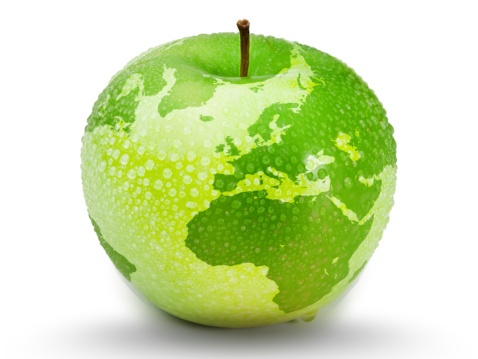 Locations
This service is primarily available within the following locations: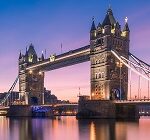 London, UK
The most populated city in Europe, London, has long served as a hub for commerce. It is presently regarded as having one of the biggest city economies in the entire world. In the city, where trade is thriving, there is also a thriving culture that influences trade.
It contributes about 17% of the UK's overall GDP, which totals more than £565 billion.
The economy of London is larger than those of several European nations, with the Port of London moving approximately 48 million tonnes of cargo annually.
The economy of London has seen a significant transformation over time. In the nineteenth and early twentieth centuries, manufacturing industries dominated; today, however, service companies, notably those in the financial and business services sectors, are the major sector. These sectors alone account for around £15.5 billion of the total £37 billion in annual goods and services exports.
London is home to several banks and other financial institutions. Of any city, it has the biggest concentration of foreign banks. As a prominent FX trading hub, London trades more US dollars than New York and more Euros than all other European cities combined. There are 3.2 million individuals employed in the service sector in London. Around 1.25 million people, or around one in every three jobs, are employed in the financial sector. On the other hand, the industrial and construction sectors work half a million people in Greater London, or around 11% of the city's employable population.
In addition, the media, entertainment, design, law, and computing industries have dynamic hubs in London. One of the economic sectors with the quickest growth rates is e-commerce, along with allied industries. Tourism is a significant industry with significant growth potential. Almost two out of every three Fortune 500 businesses now have their headquarters in London. One out of every three significant international conglomerates has its European headquarters there. The corporate headquarters of numerous well-known companies, including Barclays Bank, Virgin, HSBC, BBC, and many others, are located in London. The largest exchange in the world, the London Stock Exchange, is responsible for around 32% of all international transactions.
The London Plan is a road map for London's future economic growth. With specific steps to accomplish that goal, this plan was developed with the intention of making London the best city in the world. The plan emphasises techniques for long-term economic development that are both sustainable and inclusive, as well as specific growth sectors including e-commerce, tourism, and environmental enterprises. The London Plan recognises internet-based businesses as one of the industries with the most rapid growth potential. In order to promote innovation and the creative and environmental sectors, the Plan envisions a robust information and communications technology (ICT) infrastructure.
Future plans for London recognise tourism as a potential area for growth and a commitment has been made to enhance London's reputation as an appealing travel destination. The London plan offers financing, market development, advertising, land use regulations, and other resources to stimulate the growth of environmentally friendly firms because this sector is vital for future growth. By processing 85% of London's waste within its borders with environmentally friendly technology like recycling, it also hopes to create new green economic prospects. These numerous initiatives are intended to boost London's economy and elevate it to the status of global economic hub.
---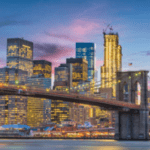 New York, NY
New York City is the American city with the highest population. The centre of New York, along with the greater New York area is included in accessing this program.
In the fields of banking, insurance, consultancy, professional services, trade, media, art, fashion, education, research, technology, and entertainment, New York is a global powerhouse.
The seat of the United Nations, New York, has earned the moniker "world's cultural and financial capital" and is a significant hub for international diplomacy. New York Metropolis, the biggest city in the United States and one of the biggest cities in the world, has an estimated 8.8 million residents in 2020 and a total population of 20.3 million.
New York is a fantastic city for two key reasons: its abundance of tourist attractions and the spirit of its people. The neighbourhoods and districts of New York will continue to prosper if municipal government and the private sector capitalise on these advantages.
The US financial sector, which is the city's most significant economic sector and the largest financial centre in the world, has its headquarters on Wall Street. New York consistently finds itself placed at the top of Global Economic Power indexes and remains to the largest worldwide hub for trading in public equities and debt capital markets, as well as in private equity, hedge fund management, and mergers and acquisitions, remains to be New York City. The largest and second-largest stock exchanges in the world, the New York Stock Exchange and the NASDAQ, are both situated in this dynamic metropolis.
Key global hubs in New York City include financial services, banking, insurance, retail, international trade, transportation, new and old media, advertising, legal services, and accounting. The broad-spectrum high-tech district known as Silicon Alley in New York City is continually expanding. New York City is home to many Fortune 500 corporations as well as numerous international businesses. In terms of luring business, investment, and tourism, New York City has topped the list of cities around the globe. New York has once again outperformed its competitors in the Americas in the 2019–20 edition of FDI's American Cities of Future, solidifying its status as a regional economic powerhouse and the top commercial hub. In terms of potential for economic growth, people resources, and other factors, New York Metropolis was rated the best big city.
---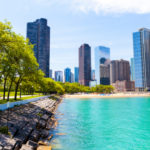 Chicago, IL
One of the biggest cities in the US is Chicago. The third-largest gross metropolitan product in the nation is produced there. Due to its extensive level of variety, the city has also been regarded as having the most balanced economy in the United States. Chicago, which has the second-largest U.S. central business district, is a significant global financial hub.
The Federal Reserve Bank of Chicago has its headquarters here (the Seventh District of the Federal Reserve). There are about 3.0 million people living in the city and its surrounding metropolitan area, and 4.25 million people work there, making it the second-largest labour pool in the country. In addition, 66 Fortune 1000 businesses, including those in Chicago, are headquartered in the state of Illinois.
The third-largest metropolitan region in the nation and the centre of the Midwest, the city is situated in north-east Illinois on the south-west shores of Lake Michigan and stretches into southeastern Wisconsin and northern Indiana.
In the 1880s, as Chicago expanded quickly, previously rural areas were quickly incorporated into the metropolis. A patchwork of neighbourhoods and workplaces with few green areas resulted from economic growth. Like many cities, Chicago continues to be significantly impacted by both the unchecked organic expansion and the physical remnants of its past. The street layout is essentially an expansion of the original 1830 city design. Eight blocks make up a mile, and each square mile is laid out in a grid with important commercial streets surrounding it (2.5 square km).
Chicago enjoys a distinct competitive economic edge due to its advantageous location at the intersection of the nation's rail, air, road, and waterway systems. In the past, significant infrastructure expenditures were undertaken to take advantage of these advantages, which generated and encouraged growth and benefits for Illinois' economy and inhabitants generally. Chicago's prosperity is dependent on its network of highways, bridges, ports, rail lines, and transit systems, which move the people and things that power the city's economy. The unrestricted flow of people and goods across Chicago continues to be essential to the city's long-term success.
The city is now a major international centre for finance, commerce, telecommunications, trade, industry, and technology. Several regional and national transportation networks, including significant railway lines, motorways, a port, and two of the busiest airports in the country, are located in Chicago. More than 4,000 km of streets and alleys throughout the city are used by vehicles, buses, trucks, bicycles, and people on foot.
---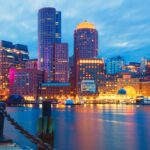 Boston, MA
This international city serves as the financial and cultural hub of Greater Boston, the nation's tenth-largest metropolitan statistical area (MSA) with an estimated population of 4.8 million as of the 2016 census.
The Boston Massacre, the Boston Tea Party, the Battle of Bunker Hill, and the siege of Boston were just a few of the significant historical occurrences that took place in Boston during the American Revolution. Boston may also take pride in a number of firsts, such as the first public park in the country (Boston Commons), the first state or public school (Boston Latin School), and the first subway system (Tremont Street Subway). Due to the numerous visitors drawn by its fascinating past, Boston's economy is heavily based on the tourism industry. Absent visitors from Canada and Mexico, there were 21.2 million domestic and foreign visitors in 2011 who spent $8.3 billion. In 2014, Boston welcomed almost 1.4 million foreign visitors, including those from China and the United Kingdom.
One of the top 30 most prosperous cities in the world, Boston and the Greater Boston metropolitan area has a $363 billion economy, ranking it as the sixth largest in the nation and the world. The universities and colleges in Boston have a major economic impact on the city. Each year, more than 350,000 college students from all over the world come to Boston, spending more than US$4.8 billion there. Businesses are drawn to the city and the surrounding area by the area's schools, which are important employers.
According to the Milken Institute, which rates Boston as the top life sciences agglomeration in the nation, Boston is home to a lot of technical enterprises and is a significant biotechnology hub. Of all the American cities, Boston receives the greatest funding from the National Institutes of Health. The city is recognised as eminently innovative for a variety of reasons, including accessibility to venture finance, the presence of academics, and the establishment of numerous high-tech busi