Sales Strategy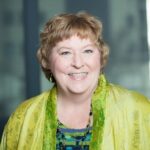 The Appleton Greene Corporate Training Program (CTP) for Sales Strategy is provided by Ms. Whitbeck MBA BA Certified Learning Provider (CLP). Program Specifications: Monthly cost USD$2,500.00; Monthly Workshops 6 hours; Monthly Support 4 hours; Program Duration 12 months; Program orders subject to ongoing availability.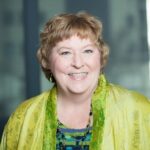 Personal Profile
Ms. Whitbeck is a Certified Learning Provider (CLP) at Appleton Greene and she has experience in sales, business development, management, production, and operations. She has achieved a Master in Business Administration with a Management Concentration, and a Bachelor of Arts in History. She has industry experience within the following sectors: Manufacturing, Consultancy, Aerospace; Aviation; and Biotechnology. She has had commercial experience within the following countries: United States of America, or more specifically within the following cities: New York, NY; Chicago, IL; Los Angeles, CA; Seattle, WA; and Dallas, TX. Her personal achievements include: successfully developing national implementation programs; launching new products and services in emerging markets; developed end-to-end sales outreach optimization process; established sales management frameworks; and drove go-to-market sales for new products and services. Her service skills incorporate: sales communication optimization; process management; relationship management; sales strategy; and team management.
To request further information about Ms. Whitbeck through Appleton Greene, please Click Here.
---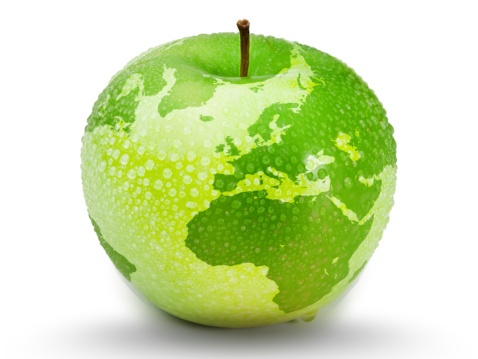 (CLP) Programs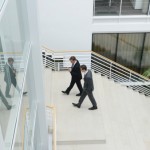 Appleton Greene corporate training programs are all process-driven. They are used as vehicles to implement tangible business processes within clients' organizations, together with training, support and facilitation during the use of these processes. Corporate training programs are therefore implemented over a sustainable period of time, that is to say, between 1 year (incorporating 12 monthly workshops), and 4 years (incorporating 48 monthly workshops). Your program information guide will specify how long each program takes to complete. Each monthly workshop takes 6 hours to implement and can be undertaken either on the client's premises, an Appleton Greene serviced office, or online via the internet. This enables clients to implement each part of their business process, before moving onto the next stage of the program and enables employees to plan their study time around their current work commitments. The result is far greater program benefit, over a more sustainable period of time and a significantly improved return on investment.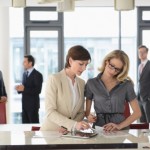 Appleton Greene uses standard and bespoke corporate training programs as vessels to transfer business process improvement knowledge into the heart of our clients' organizations. Each individual program focuses upon the implementation of a specific business process, which enables clients to easily quantify their return on investment. There are hundreds of established Appleton Greene corporate training products now available to clients within customer services, e-business, finance, globalization, human resources, information technology, legal, management, marketing and production. It does not matter whether a client's employees are located within one office, or an unlimited number of international offices, we can still bring them together to learn and implement specific business processes collectively. Our approach to global localization enables us to provide clients with a truly international service with that all important personal touch. Appleton Greene corporate training programs can be provided virtually or locally and they are all unique in that they individually focus upon a specific business function. All (CLP) programs are implemented over a sustainable period of time, usually between 1-4 years, incorporating 12-48 monthly workshops and professional support is consistently provided during this time by qualified learning providers and where appropriate, by Accredited Consultants.
---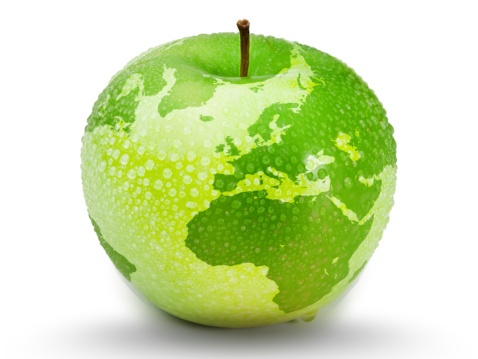 Executive summary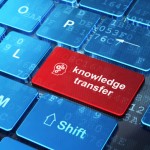 Sales Strategy
History
The Industrial Revolution marked the beginning of the modern salesperson. The one that might come to mind is the travelling salesperson, who would often arrive in towns making big promises about their wares and then leave after making several sales and before people realized the lies they had been sold. Of course, there were many more sales people than just this style, and they were selling everything.
In 1923, the Ford Motor Company's sales training manual encouraged sales people to use phrenology – a pseudoscience that claimed the shape of a person's skull communicated aspects of their personality – in deciding how to approach clients. Thankfully, 13 years later, Dale Canergie provided better advice that is still used today in his book How to Win Friends and Influence People. This 1936 book prompted a shift in attitude toward sales with professionals now viewing it as something that could be practiced and improved.
The 1940s and '50s introduced the Fast-Talking salesperson, also known as the Kirby vacuum cleaner salesperson due to that company's association with the method. These sales professionals would arrive at housewives' doors and bamboozle them with information about their products. The salesperson had complete control over the information and were able to tell half-truths or outright lies. Of course, the consumers became tired of this sales method fairly quickly, and so the fast talker had to go.
In the 1970s, Robert Miller and Stephen Heiman introduced the Strategic Sales method. This method involves the consumer throughout the sales process, and the salesperson aims to discover what the client needs, provide information on what the salesperson can provide, and constantly get the client to commit to the next step. This process meant that the consumer felt more confident that they were making the correct decision for their needs and desires.
SPIN (Situation, Problem, Implication, Need-Payoff) Sales, also called Consultative Sales, had the salesperson asking as many questions as possible to build rapport and uncover the needs of the clients. This had the effect of turning the salesperson into more of a consultant. Helping clients uncover their own needs, rather than telling them what they need, operated to build a strong and long-lasting relationship between the client and the salesperson.
The Sandler Selling Method of 1986 used a conversational method to "pull," rather than push, clients toward a purchase. Instead of the salesperson demonstrating their knowledge and expertise, they focused the conversation on what the clients already knew about the product or service that they were considering purchasing.
The Solutions Selling Method of the 1990s and 2000s focused on, of course, providing solutions for the pain points that the client experiences or fears. However, this method also emphasized relationships and encouraged salespeople to learn about their clients' lives as part of their multifaceted and detail-oriented approach.
The internet changed the face of sales once again. Clients at all levels of sales began coming to the table with more information than ever, and this meant that salespeople had to get used to spending more time in the sales lifecycle and being more generous with their clients as they worked to build a rapport and uncovered unrecognized needs.
---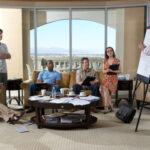 Current Position
Today, buyers are highly savvy, more sensitive to outdated sales tactics that feel too pushy, and more likely to require abundant information and time before making a decision. Many sales strategies that once worked for salespeople no longer do, or at least not as reliably as in the past.
In the online setting, potential clients and buyers are accustomed to ignoring a plethora of advertisements and outreach attempts. This extends beyond marketing and into sales and sales strategy, too. Cold calls are less likely to break through, whether they come in the form of phone calls, emails, or LinkedIn InMail messages. It is easy for the calls to be ignored and the emails to be deleted without a second thought. Worse, if a salesperson continues to cold call these potential clients without delivering value and monitoring their cadence, the prospects may become irritated and block the salesperson altogether.
Likewise, smooth-talking and over-the-top communication that may have been popular in the past is a turn-off for nearly everyone now. If a sales professional sets out to talk a client into a quick close, they will likely be disappointed and unsuccessful.
Instead, salespeople today must build from the sales strategies that began taking shape in the 1990s and 2000s. Clients need to be able to trust the salesperson and trust that they understand the client and their needs, and are going to be honest and helpful throughout the sales process. The sales professional is not here to help themself and their organization; they are here to help the client resolve an issue or find a better benefit. This attitude is the essence of worthy intent in the client journey and sales strategy.
Today, sales professionals are much more likely to work within a high touch sales framework. This means getting to know their prospects and clients, helping to diagnose the issues they face, being a resource to help them, and continuing to nurture the relationship long after the sale has been made.
People in the 21st century are very familiar with using the internet to conduct research, and most clients and buyers will make sure they know a lot about a product or service before moving forward with it. They want to know all of the specifications and fine-print details. They also want to know what others think; in fact, many people will not make a purchase if it has a low rating or too few reviews. The same will hold true for a B2B sales professional's product or service. As such, sales professionals should expect potential clients to have done their research on them and their organization. The prospects will be well-informed and will likely have questions that are more in-depth. To be successful as a salesperson today requires preparedness to answer all those questions and frame those answers within the client's context. It also requires that the salesperson is ready to nurture this client relationship with genuine interest and a passion for helping their clients.
Sales strategy is an ever-evolving field, largely because the knowledge and expectations of potential clients are continuously becoming more nuanced. Regardless of the industry, sales is a vitally important department in most every organization, now more than ever before. As such, it is necessary for sales professionals to understand today's successful sales strategies, know their own product or service inside and out, and have a helpful attitude toward nurturing client relationships.
---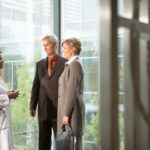 Future Outlook
There is no shortage of forecasts for where sales strategies will go in the coming years. In 2021, there are several key trends to look out for that will impact how salespeople interact with prospects and clients.
One of the most talked about trends is how to use automation and AI (artificial intelligence) in the sales process. Although AI has been instrumental in performing up to 40% of sales tasks in recent years, in the next three years, that number is expected to increase to 50%. Automations are already a necessity, and it is important that processes and systems – including CRMs – are configured to effectively follow up on leads. AI is highly valuable for its ability to provide key insights and predictions of client behavior. Monitored closely, this extra understanding of clients can lead to vastly improved sales strategies and processes.
On a related note, it is becoming increasingly important to capture value from advanced analytics. Website analytics, CRM analytics, social analytics, and more must all be closely monitored so as to maximize understanding of client behavior and, in turn, values.
Salespeople and sales teams can also learn a lot from each other's sales strategies. For example, B2B sales can adopt effective practices from B2C sales, implementing new tactics that lead to improved results. Further, sales teams should work more closely with marketing teams to provide a boots on the ground perspective of the organization's clients.
In an effective sales team, professionals must ask themselves important questions: How do you deliver value? How do you focus outreach to people who will be receptive? How do you follow up with finesse? How do you nurture opportunities? How do you handle a client ghosting you? Asking these questions will allow a sales team to think more expansively about their sales strategy to find the best path forward. However, often the best path involves refining sales strategy and evolving training.
For any industry to continue to thrive, it is imperative that regular training is allotted. In 2021, sales strategy training is a must. Surprisingly few salespeople receive sales strategy training to any extent, and that is hurting many organizations. Not only is sales a rapidly changing field, it is also one that requires a growth mindset of its professionals. One must have technical knowledge as well as interpersonal relationship skills, and they must be aware of new and emerging trends. Going forward, quality sales strategy training will only grow in importance. Continuous sales strategy training is what elevates salespeople into trusted advisors their clients can rely on. It also results in improved productivity.
Sales is a long-standing and vital role, and it has undergone many iterations throughout history, even within the last century alone. It has continued to evolve as new technologies and norms have arisen, and it will continue to expand in the coming years. Future training in sales strategy for B2B sales should focus on worthy intent in the salesperson in how they approach potential clients and maintain relationships with them. It should guide them through the client journey, exploring the client "why" and the concept of "so they can." These values, along with continually delivering value and following up, come together to form a sales strategy that reliably builds and nurtures a strong relationship with clients and will lead to more success for the sales professional, their organization, and their client – a win-win-win!
---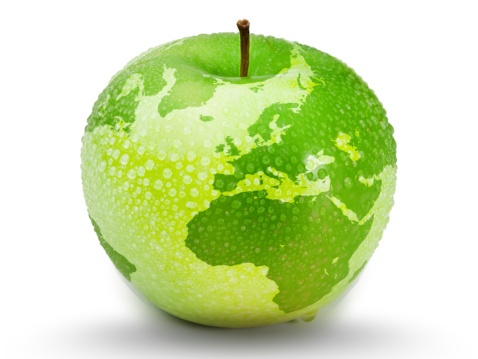 Curriculum
Sales Strategy- Part 1- Year 1
Part 1 Month 1 Client Journey
Part 1 Month 2 Ideal Avatar(s)
Part 1 Month 3 Client Why
Part 1 Month 4 Building Relationships
Part 1 Month 5 Stand-Out Communications
Part 1 Month 6 Delivering Value
Part 1 Month 7 Focused Outreach
Part 1 Month 8 Powerful Presentations
Part 1 Month 9 Follow-Up Finesse
Part 1 Month 10 Negotiation Prowess
Part 1 Month 11 Winning Closes
Part 1 Month 12 Nurture Opportunities
---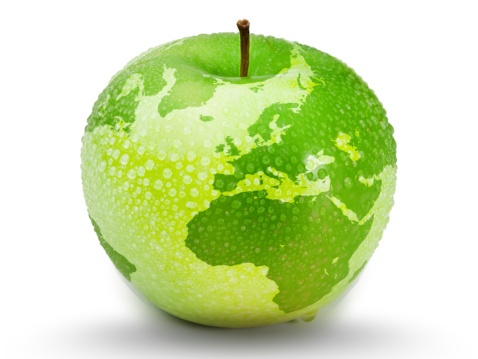 Program Objectives
The following list represents the Key Program Objectives (KPO) for the Appleton Greene Sales Strategy corporate training program.
Sales Strategy- Part 1- Year 1
Part 1 Month 1 Client Journey – There are four core weighted aims to reveal, analyze, evaluate, and calibrate at the beginning of defining your sales strategy. The first objective is to bring together the key managers, team members, and stakeholders in your client journey. Next is to map your sales process, uncover expectations, and assign key roles and responsibilities. Thirdly, we will tap into the humanity and psychology of sales. Fourth, we will establish the deliverables and individual commitments to take your organization to the next level in sales. When bringing your team of change agents together, we will identify and define roles, responsibilities, timelines, and milestones. We will focus on the internal readiness and acceptance of the sales strategy program. This will include appraising the team member involvement motivations and related program workload. This will ensure full alignment within the organization to reach your goals. Together, we will map your existing sales journey. This will be a deep dive to determine existing relationship assets, review market/industry reputation, evaluate networking effects, and assess resources, knowledge, skills, and experience. We will establish the foundation of your initial situation. By evaluating your current systems, we can look for patterns, identify blockers, understand purpose, question usefulness and validity, and lay the groundwork to formulate a new plan. As we explore the psychology of sales, we will tap into humanity and power skills. Embracing a growth mindset is crucial to objectivity, transparency, blame-free introspection, and acceptance of alternate perspectives. Through exclusive exercises, we will help your team reject complacency, adopt candid expectations, and accept the mantle of continuous improvement. Finally, we will establish the key deliverables for the program, stakeholders, and your organization. These are the mutual commitments we form to ensure your sales strategy program success. We will set the vision and outline the actions to thrive at each stage. Through this work, we will begin to diagnose the challenge to overcome and ultimately design your sales strategy.
Part 1 Month 2 Ideal Avatar(s) – Building out your ideal client avatar requires critical thinking to gain a clear picture of where you should allocate, focus, and coordinate your resources. There are six steps in this process to add a second cornerstone of your sales strategy. These include breaking down your products and services, identifying your market segments, determining core client roles and departments, establishing the five "yes" answers, creating an ICA valuation process, and, finally, designing your prioritization model. While it is possible you already have an ideal client avatar, it is important to continually revisit and refresh this sales strategy cornerstone. Our world constantly and rapidly changes, altering the competitive landscape, unveiling emerging trends, and revealing hidden opportunities. We also need to ensure the sales teams insights and perspectives are captured. They are the eyes, ears, and boots on the ground. Another key element is to evaluate the feasibility of simplification. Decision fatigue is a growing obstacle throughout the sales process. Together, we will challenge the status quo, assumptions, usefulness, and validity of your offerings. We will work through the ways and means to keep it simple. Defining the characteristics of your markets and clients requires careful consideration. As we map this out, we will work together to capture subtle nuances that can deliver a big impact. This is foundational to designing your sales strategy by defining the challenge. Ultimately, we want to streamline your systems and optimize prospecting. This process includes determining the five questions that must have a "yes" before you invest in the prospect. We then map how you will leverage this knowledge to identify, target, and prioritize your sales leads.
Part 1 Month 3 Client Why – A diagnosis of your "client why" will complete the definition of the challenge to be overcome in your sales strategy. This stage is the reverse of the ideal client avatar. It is a complete paradigm shift to the client's perspective. The client "why" is a core principle that will be applied, leveraged, and utilized in every stage that follows. The foundation of your sales strategy, processes, and methodologies all revolve around the client's perspective, because the client's perspective equals truth. During this phase, we are focused on the client: their wants, needs, pain points, and what they lack. We dive into behaviors, motivations, and emotional appeal. We learn to release our own perspective to embrace the client's viewpoint. Through this process, we will bring forward new ideas and solutions to meet the needs and demands of your buyers as efficiently as possible, identifying how and where the intersections lie with your ideal avatar and client journey. As we explore thinking like the client, we will complete thought-provoking exercises to reveal the "so they can" your prospects are seeking. It is far too often completely missed or a critical gap in the sales cycle. Further, mastering your client "why" is a proven shortcut to achieve sales and growth goals. Together, we will map your client "why" to your products and services, benefits, and the crucial "so they can." Then we will identify and work through the required iterations to fit your offerings. This crucial cornerstone will enable us to complete the diagnosis of the challenge to be overcome to complete the framework of your sales strategy.
Part 1 Month 4 Building Relationships – Building relationships is a guiding policy of your sales strategy. The objectives of this module are the importance of worthy intent; cultivation and relational capital; creating rapport; recognizing discord and building a recovery bridge; and, finally, nurturing relationships. This relationship arc sustains and lifts your organization to achieve great things. Worthy intent loosely translates to genuine curiosity. It is the vehicle to demonstrate your sincere interest in your client as another human being: who they really are and their goals, passions, and struggles. Worthy intent is a pathway to be of service and add value to your client's world. Cultivation is the next relationship layer we explore. We will evaluate how mindfulness can create relational capital: the qualifiers you want your sales team to be associated with, such as integrity, credibility, and authenticity. We will map how respect, humility, and non-verbal communications correlate to purpose and assist with situational factors. We will identify how rapport is the convergence of timing, opportunity, and motivations. We will break down the how, when, and why of style flexing to facilitate a strong fit and achieve a win-win in our client relationships. Then we learn to use stories to forge deeper associations and connectivity. Within relationship arcs there are inflection points that can either plant a bitter seed or strengthen our client satisfaction. We will map how to recognize discord, perform emotional repair, execute a recovery plan, and manage the client experience. We will work through ideas on how to gather feedback to avoid or neutralize risks. Our final objective is to plan how to continuously nurture our client relationships, adding value, anticipating actions and reactions, and eliminating inertia. This framework within your sales strategy will help the sales team and your organization maintain relevance, ensure client retention, and deliver the promise of expansion.
Part 1 Month 5 Stand-Out Communications – We need to step back to see the big picture, review our work to date, and dig into the weeds to develop your stand-out communication plan. Your sales strategy has defined the challenge to overcome. Staying focused on your ideal client avatar and using the insights from your client "why" will lead our objectives. First, we will work through the who, what, when, and where parameters of your communication plan: how you will articulate your value proposition and drive action for each iteration. We will complete interrelated activities to build value statements and support your sales strategy. Bringing your stakeholders together will capture a wide range of viewpoints and ensure strong organizational processes. We will map, develop, and create the communication plan, then identify, validate, and secure the technical requirements. And finally, we will optimize the system(s) for access, delivery, and automation. We will leverage critical thinking to answer the top 10 questions and objections from your clients. For each answer, we will determine formats, methods, and channels for delivery. We will map the connected support templates the sales team will customize on the fly to ensure client relevance and provide a clear and compelling reason and instruction for the client to take action. The objectives in the module will also include reviewing, refreshing, and refining existing omnichannels. Additionally, we will evaluate your organization's influence and authority, identifying gaps, and determining if and what resources will be allocated. Our final objective will be to decide on the deal points with clarity and transparency, empowering the sales team with crucial knowledge as they guide the client on their sales journey.
Part 1 Month 6 Delivering Value – Delivering value is the secret sauce in your sales strategy. It is your own special recipe to create reciprocal energy, demonstrate generosity, provide transformative information, and convey desired outcomes for your prospects and clients. Again, we leverage the foundational work of your ideal client avatar and client "why" to create a sure path to break through and gain the attention of your audience. We will expand upon your client journey framework to overcome the obstacle of information overload. This includes evaluating the feasibility, resources, maneuvers, support system, and coordination between departments required for the build-out of coherent actions with the core client centric objective of generosity, positivity, earned attention, and ardent engagement. Your value objective should encompass the art of storytelling to overcome your challenge. We accomplish this by fitting the pieces together, mining the goals, passions, struggles, motivations, and emotional appeals of your prospects and clients. We will map, develop, and construct your value assets. Our work together will include evaluating the possible methods of delivery, potential formats to adopt, and the compelling action instructions. This will be an omnichannel approach that requires identifying interrelated activities, areas to leverage, your connective stories, and the competencies needed to carry out the objectives. Then we will act upon the criteria we have established to plan the materials, determine the iterations, and allocate the resources required to deliver the value promise. This work will include prioritization and alignment with your sales strategy guiding principles. The mindset work we have embraced will guide us to tap into humanity, maintain relentless focus, and broaden our perspective for clarity of purpose. This, in turn, adds another cornerstone to your sales strategy, completing the program development work to move forward into implementation.
Part 1 Month 7 Focused Outreach – We begin the outreach module by redefining what outreach is, looks like, and how it fits within your sales strategy. Our objectives include mastering a broad view of client outreach, assembling a robust approach map, crafting the general and niche support materials, mobilizing the plan, and then executing from the blueprint we have created. This is a multi-tiered and interdisciplinary process. Together, we will chart the outreach streams for your product or service, market segment(s), and client positions. Then we will examine where we can streamline, simplify, and optimize your outreach efforts without compromising your client "why." This enables us to provide clarity to your sales team, stakeholders, and management on the work ahead. Our next objective is to map the required materials, resources, tools, and technology. We will then evaluate the impact, workload, and feasibility based on your sales strategy. Choices and priorities will be set to move into the craft phase. Developing the supporting materials, system, scripts, templates, and automations is our next step. This includes mapping the objectives for each outreach endeavor, the subsequent actions desired, cadence, and perceived authenticity. We will always retain your superpower in the client journey by integrating relationship personalization in each element of your outreach objectives. Throughout this build-out process, we will position our objectives to attain a minimal actionable commitment from the client or prospect. We will also incorporate circumspect questions to determine fit and identify potential decision fatigue. Recognizing these and other conditioned behaviors in your buyers will allow you to better position the potential sale. Ultimately, your blueprint will seamlessly stack positive associations for your clients and prospect outreach. While acknowledging the potential of ghosting, we will begin to formulate coherent actions to counteract this far too common occurrence. We will have set the stage to undertake powerful presentations and follow-up finesse in your sales strategy.
Part 1 Month 8 Powerful Presentations – Powerful presentations are crucial within your sales strategy to drive momentum, close sales, and expand your opportunities. During this module, we will raise your foundation with your ideal client avatar, client "why," and value delivered. We will also discover how you can leverage authority and shape advantages by utilizing powerful presentations throughout your sales process. Our initial objective will be to identify the myriad presentations available for your business. We will find the intersections between building relationships, showcasing stand-out communications, delivering value, focusing outreach, and nurturing your future opportunities. We will then determine your priorities to help overcome the challenge defined in your sales strategy. Next, we will explore various models of presentations. This will include the type of information you will be sharing, the style of presenter/presentation, and vital audience considerations. This investigation will lead us to selecting the perfect mix for your purposes. An essential objective of powerful presentations is the 4Bs, a transformative format that will consistently deliver for your team. We will share the 4Bs and work with you to incorporate this technique into your presentations. The exercises we perform together will enable your stakeholders to rapidly adopt this system. Powerful presentations are a convergence of the client "why" and the purpose of your discourse. We will facilitate developing and mapping the planned interactions, stories, and detective work you will need to include in your presentations. This will consist of template build-outs that your sales team can quickly and easily configure, while maintaining the guardrails of your brand, message, and sales strategy.
Part 1 Month 9 Follow-Up Finesse – Are you aware that 48% of salespeople never make a single follow-up attempt? Or that another 44% give up after a single follow-up? Yet 50% of sales happen after the fifth follow-up. That is why follow-up is in the number one position in our 7 Deadly Sins of Sales and an essential component of your sales strategy. We need to be honest and agree that no matter how good a sales team or individual professional is, delayed or missed follow-ups occur. Together, we will work through introspection exercises to break down the barriers and shift our mindset. By recognizing, acknowledging, and repositioning critical thinking, your team will overcome the first obstacle in your follow-up objectives. Follow-up finesse is grounded by taking the lead in your client relationships. It establishes the DNA of what it will be like to work with you. Further, follow-up finesse is always individually focused. While automation systems may be used, the client never feels like an anonymous number. We work together to emphasize delivering value within your follow-up processes. We will establish how you will make it worth your client or prospect's time, connect positive associations, and generate reciprocal energy. This objective is attained by mapping your follow-up lanes and methods, pinpointing the methods that fit each situation. We will revisit the outreach map we built to plan the follow-up steps and cadence for the various stages of your client journey, identifying the materials to be leveraged, repurposed, or modified to meet your follow-up objectives. Together, we will assess, map, and plan the resources needed to design templates, scripts, and adaptions for your omnichannel approach. This process will clarify what to use and when, creating a mix-and-match approach of methods and formats to allow your sales team to customize on the fly. Another key objective will be establishing the cadence for your follow-up lanes, along with exploring proven tactics for ghost busting. This taps into your sales team's growth mindset to support their follow-up efforts, pace, and persistence. Finally, we will explore other forms of follow-up, developing effective templates to address the scenarios and situations your team is likely to encounter in the client journey. We will examine how, when, and where to use the templates within your overall sales strategy.
Part 1 Month 10 Negotiation Prowess – Negotiation is a daily occurrence, yet can be viewed with anxiety or even trepidation. On the other extreme, it can be approached with a win-or-die attitude. In this module, we will use your growth mindset to reframe the narrative. We will leverage the hard work you have accomplished on the client "why," building relationships, and stand-out communication. The first step within the negotiation objective is to adjust the paradigm of your sales team and stakeholders. Negotiation prowess is founded in positive intentions. Together, we will establish the means by which your team can acknowledge feelings, hone non-verbal communication skills, and transform their mindset to expecting the best outcome. We will work together to see the good in the process and your client's perspective, applying our tools and exercises to redraw the map on priorities and intent in your negotiation process. We then optimize the steps to tie the negotiation back to your client "why" and "so they can." A core objective is to identify, evaluate, and create a transparent negotiation process. This includes reviewing the deal points you developed in earlier modules and retooling for this stage in your client journey. Together, we will seek smart trade-offs, learn to apply anchoring bias, leverage planned milestones, and develop contingencies to implement. We will also develop a plan on how your team manages difficult conversations, exploring the technique to acknowledge, address, mitigate, and resolve. We then consider how to best utilize this system to close critical gaps. We will bring forward style flexing and speaking to values as integral pieces within your negotiation process. Our final objective is to determine when to walk away from the negotiation table. Together, we will determine the situational conditions that require this step, then map, develop, and establish your plan to say no with grace. We will pull everything together to close every negotiation with dignity, transparency, and mutual respect.
Part 1 Month 11 Winning Closes – Winning a close is a significant milestone and natural progression within your client journey. It is a pivotal cornerstone in your sales strategy for building long-term, sustainable business. Closing sets the stage for the next phase of your client journey. Our objectives in this module are applying readiness, probing closing types, practicing and implementing means, handling rejection, and executing after the sale. Each of these unique ingredients will be incorporated in overcoming the challenge in your sales strategy. Together, we will examine, evaluate, and implement gauging readiness, stacking yeses, and micro-closes. These techniques are grounded in the client "why" and the relationship rapport you have created. And, in turn, they influence the approach within your sales strategy. There are myriad closing types. While we will review the various models, our focus will be on the formats that enhance and strengthen your relationships. We will work together through exercises to further expand your team's growth mindset. We will then move forward to optimize how to close the sale. A core objective that cannot be overlooked is receiving, processing, accepting, and letting go of rejection. There is deep work to be completed to identify the opportunities and process improvements born from a client's "no." The last objective of the module is to pivot to after the sale. This is the beginning of a new phase in your client journey. Together, we will identify, analyze, and map your processes to anticipate obstacles, mitigate missteps, involve client management, deliver client satisfaction, and lay the groundwork for account expansion.
Part 1 Month 12 Nurture Opportunities – Bringing together the learnings, shifts, and advancements of all modules before, nurturing opportunities expands on your good work. This is a new beginning in your sales strategy. Our objectives in this module will be to deepen relationships today and tomorrow, drive new opportunities, continuously engage your client's management, fully develop your quarterly business reviews (QBRs), and acquire valuable referrals and testimonials. A central component of long-term sustainable business is strong client relationships. Client retention, positive liaison vitality, and actively gaining new opportunities to penetrate and expand existing income are primary objectives of your sales strategy. We will examine how, what, and where your systems can optimize this guiding principle, and then build out the processes needed to support your model. Continuously engaging your client management team is imperative on many levels. We will work together to articulate the "why" to advance your entire organization's commitment to accomplish this objective. We will then evaluate the methods, obstacles, and improvements to build out your plan of action. Together, we will explore the power inherent in quarterly business reviews to create a new competitive advantage for your sales team and company. QBRs are an optimized vehicle to communicate the value you deliver and the benefits your client has realized. They provide vital feedback loops and open a window into your client's initiatives, plans, and goals. Leveraging this information provides you with an inside track to protect and grow your business. Our final objective in this module is to naturally request and receive referrals and testimonials from your clients. While these activities serve you by reinforcing your clients' reasoning and loyalty to your company, they also provide for the all-important authority and social proof you need to gain more traction in the marketplace. The process development, methodology improvement, system optimization, and mindset growth throughout the program culminates with an empowered, forward-thinking team. You will have been reaping the benefits and are poised to take your organization to the next level in sales. You have overcome the challenge, refined your client's journey, and achieved the objectives of your sales strategy.
---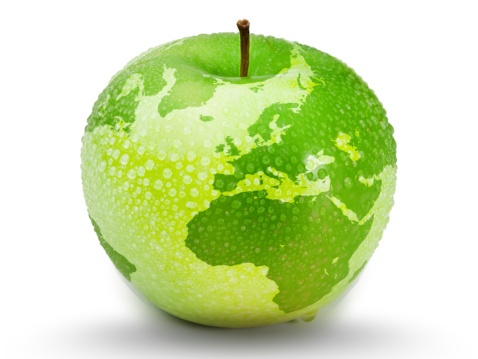 Methodology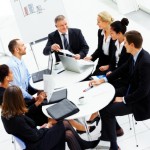 Sales Strategy
Program Planning
Sales strategy begins by mapping where we are. We perform a deep dive into your current processes, systems, interrelated activities, and client journey. Utilizing the proven assessment tools and exercises we have developed, we evaluate your current situation. We keep asking questions to gain a clear understanding of your critical business requirements.
This hard work is the essential building block of good sales strategy, capturing the big picture of your client journey, defining your ideal client avatar, and acquiring the pivotal perspective of the client "why." When we know enough about the nature of the challenge ahead, we are able to define it.
Together, we identify the challenge to overcome. This is the diagnosis of what is holding your organization back from reaching the next level of sales performance. We break down the complexity of your situation by determining critical aspects of your sales framework. From this newfound perspective, we establish a domain of action.
Our next step in developing your sales strategy is to establish an overall approach to overcome the challenges and obstacles we have identified. This is our foundation where we analyze gaps, identify areas of leverage, and define objectives. Understanding the context is key to our critical thinking as we build your action plan.
We deliberately select the actions needed to overcome the challenge. This involves focusing and coordinating efforts across departments to support the sales strategy initiative. Together, we build the road map of the resources, policies, systems, and manoeuvres that need to be undertaken.
Throughout the planning stage, we are laying the groundwork to build a coherent sales strategy to achieve your desired outcome. When we have successfully opened your paradigm, we are able to focus individual minds and energy in the right areas. This becomes our guiding principle to reinforce and support your sales program evolution.
---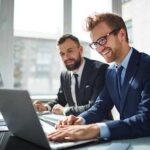 Program Development
Good sales strategy requires fitting various components together so they work as a coherent whole. This encompasses multiple departments, functions, and requirements. Developing a program map to overcome the challenge requires exploring, evaluating, and choosing the objectives that will facilitate reaching your sales goal.
During our program development work, your team will need to embrace a growth mindset. This means letting go of the status quo, rejecting complacency, exploring alternate perspectives, and recognizing previously hidden opportunities. Our activities and exercises are specifically designed to expand critical thinking.
Together, we will be embarking on a deliberate cultural shift to create the changes needed to improve sales performance. The interrelated endeavours include refining organizational processes, systemic transformation, technology approaches, and team synergy.
We will map, refine, and build the framework to overcome the obstacle we have identified. The framework will focus and apply your sales strategy vision to each underlying objective. There will be choices to be made to realize your goals. The sales strategy we have created together provides the clarity needed to allocate, focus, and coordinate your resources.
Clear roles and responsibilities will be defined at this time. The company program manager, participants, and invited stakeholders will be identified. We will also establish the guardrails for overall involvement and workload requirements.
Our development work begins with how we build strong client relationships. We will reveal why and how "worthy intent" will deliver long-term benefits. We will incorporate this cornerstone to establish stand-out communication. From there, we then leverage to deliver value for ongoing client satisfaction.
These are crucial pivot points that will deliver some early results, each a core building block of your sales strategy. This process paves a path to adapt your methods, systems, and teams to focus on the evolution you are seeking.
---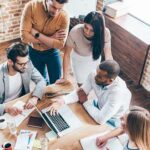 Program Implementation
The framework we created in the program development process will be expanded into each aspect of your refreshed client journey. Together, we will craft a repeatable, customizable, and confident approach to tackle the sales strategy challenge and obstacles we have identified. The program implementation will be grounded in the guiding principles we have established to achieve your desired outcome.
We will leverage the foundational planning work completed on your ideal avatar and client "why." Expanding upon this critical thinking, we define and map the stages of your client journey. We will analyze moving parts, anticipate actions and reactions, competencies needed, resources available, existing constraints, and coordinate action across departments.
The program implementation will be executed in dynamic waves of change. Each wave will result in a myriad of shifts and advances to meet your sales strategy. We will guide you through this transformation while maintaining your purpose and focus. There will be subtle turns, refinements, and solution iterations as we proceed through the essential work required.
Starting with modeling a focused outreach for your client journey, the objective is to facilitate quality results that improve your ability to capitalize on all sales leads. Then niche sales microprocesses within prospect/client presentations will be outlined to shorten the sales cycle to better serve your clients. The build-out will be a highly configurable solution to meet the unique needs, pain points, and demands of your clients.
Effective follow-up is a mission critical element to be mapped, plotted, and optimized to increase your long-term results and sustainable sales growth. Anticipating, recognizing, and planning for contingencies is crucial to establishing a repeatable follow-up model.
Together, we will flesh out the negotiation SOPs (Standard Operating Procedures) to leverage the work performed on your worthy intent and value reciprocity. We utilize powerful exercises and mindset growth we have developed for rapid improvement, which naturally leads to crafting mutually beneficial closing techniques.
At each stage of the implementation, we build the bridges to and between processes, resources, and team dynamics. Each deep-dive insight moves you closer to realizing your sales strategy. It drives incremental improvement with every step to create the energized environment required to overcome the challenge identified as you began.
---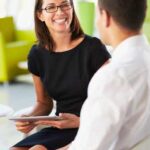 Program Review
The program review encompasses the nurture opportunities you will establish as the final step in your sales strategy. It brings together all of your hard work, acquired knowledge, systemic shifts, team building, and process improvements. Then it takes your organization to yet a higher level to vanquish your challenge.
This is the prize of stability and sustainable long-term results. We will map the methods and resources to maintain and expand your business. We will leverage the positive energy you have created internally and externally to deepen client satisfaction, retention, and advocacy. This, in turn, moves your clients from passive receivers to champion referrals.
This process includes accessing and identifying potential service gaps, and building a strong response plan. We will evaluate potential solutions to mitigate and apply the necessary support and systems to minimize exposure. Then, we provide training for the situations, circumstance, and obstacles recognized. This delivers confidence and assurance for client-facing team members and support resources to provide a rapid, well thought out solution when gaps occur.
Together, we will develop a procedure to maintain close connection with your client decision makers, enhance the business relationship, and gather invaluable information regarding new initiatives and forces within the client's environment. Our powerful QBR process will securely position your organization as a trusted partner and drive additional business growth.
Throughout our work together, we will be transparent and actively seek ongoing assessment. This will provide us with crucial feedback on the program deliverables, achievements, and any needed adjustments. We welcome your valuable input to tweak the program to become even more effective in the future.
---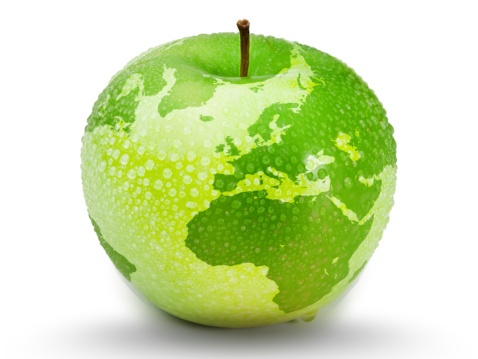 Industries
This service is primarily available to the following industry sectors: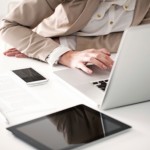 Manufacturing
History
Following World War II, the United States experienced a large and sustained boom in manufacturing items for consumers (rather than the war effort), fuelling one of the greatest economic booms in history. The introduction of computer-assisted design (CAD) in the 1950s and '60s meant that manufacturers could use computer software programs instead of humans to make precise and consistent cuts. This marked the beginning of the digital age of manufacturing. The introduction of the personal PC, starting with IBM's 1981 offering, further streamlined manufacturers' functioning – this time with regards to invoices, payslips, employee records, and other important documents. The advent of 3D printing in the 1990s has made manufacturing faster than ever and with less waste.
For most of the 20th century, manufacturing was the backbone of the American economy. The Fair Labor Standards Act of 1938 mandated the 40-hour workweek and minimum wage, causing manufacturing to provide millions of highly-paid jobs and helping create the American middle class. The Occupational Hazard and Safety Act of 1970 was the next major piece of legislation for manufacturing employees and required that employers provided safe conditions for their workers, which dramatically decreased work-related injuries, illnesses, and deaths in the United States. The United States reached its pinnacle in manufacturing employment in 1979 when 19.4 million Americans were working in the sector.
In the following decades, employment in manufacturing plummeted despite population growth and increased output of manufacturing companies. Automation, robots, and other computer technology has decreased the need for human employees to achieve output goals. Moreover, manufacturing plants have increasingly moved overseas to avail of countries' lower wages and taxes and thereby increase profits.
Current Position
Manufacturing in America currently occupies a seemingly paradoxical position. The percentage of the GDP attributed to American manufacturing and the number of Americans employed in manufacturing have been decreasing for many years, especially since the Great Recession hit. And yet, despite this relative decrease in significance to the American economy, United States manufacturing still matters. American manufacturers produced more output in 2018 than it ever had before. American manufacturing still accounts for 70% of American private sector research and development, 55% of its patents, and 60% of its exports.
Unfortunately, this boom has not led to more employment in the sector. Automation, robots, and computers have replaced the roles previously occupied by human employees. Lower-priced goods from foreign manufacturers caused many American plants to close down. Today, candidates with higher computer skills are preferred for manufacturing positions as the floor becomes increasingly digitized, and candidates with at least an Associate's degree are preferred.
Moreover, growth in production has been concentrated in a few specific areas, like computer and electronic products; motor vehicles, trailers, and parts; other transportation materials including aerospace, railroad, and ship materials; and primary metals such as steel, iron, and aluminum. And while manufacturing has risen in urban centres across the country, rural areas that once hosted small manufacturing plants have not recovered from the recession.
Another challenge in manufacturing are the trade tariffs under the previous administration, which caused difficulties with the supply chain for raw material, making them more expensive. These costs can either be passed on to the client and risk losing offshore bids to foreign manufacturers, or absorbed by the manufacturers.
Future Outlook
Most recently, COVID-19 and the resulting lockdowns have put a strain on US manufacturing. Although little research has been completed on the long-term consequences to manufacturing the pandemic may have, industry professionals remain optimistic about the future. Output is expected to continue to grow in 2021 and beyond.
With a new administration in office, the trade war with China is likely to end in the near future, which will alleviate some of the challenges to the supply chain that manufacturers have been experiencing. This will decrease the cost of production and increase profit margins.
Looking forward, US manufacturers are most likely to invest in technologies that will increase their productivity and responsiveness to clients' orders and requests. They are also looking for technological advancements for quality management and lean manufacturing systems. Manufacturers are also investing in leadership, performance, and skills training to attract and retain employees to work alongside increasing automation, robots, and artificial intelligence. These investments will allow manufacturers to continue growing their output and increasing their sales.
Moreover, these investments also demonstrate a desire for manufacturers to stay in the United States. A report published in Popular Mechanics in 2018 shows that the manufacturers surveyed expect to keep their facilities where they are for decades to come. After all, it is difficult to move a manufacturing plant, and the companies are continuing to invest in their current locations. These factors indicate that American manufacturing will continue to grow in output, even if employment levels within manufacturing do not rise with this boom.
---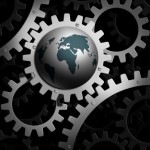 Consultancy
History
Consultancy has its origins in engineering, with Frederick Winslow Taylor of Philadelphia seeking to increase manufacturing efficiency by applying "scientific management." He founded his consulting agency in 1893 and called himself a "consulting engineer," and his scientific management method, also called the Taylor method, later became the industry standard worldwide.
While Taylor and his disciples focused their work primarily on manufacturing, James O. McKinsey chose to focus on managers and bureaucrats. The founder of McKinsey & Company, he developed the "General Survey Outline" (GSO), which focused on why managers did things rather than how. The GSO's influence on consulting is still felt today as it is reflected in the 'diagnostics' phase of an engagement.
The founding of Boston Consulting Group in 1963 aligns with the shift in the consulting industry from simply providing advice to business leaders to consultants helping shape the ideas and narratives of their client businesses. During the 1960s and 1970s, consulting firms developed many ideas for business management, including SWOT analysis, the Growth-Share Matrix, and the 7S Framework.
The development of new ideas, however, slowed when Bain & Company normalized working with clients long-term. Prior to the 1980s, a consultant would typically work with a client for around six weeks. Bain & Company found success working with long-term clients for a monthly fee, which reduced time spent on finding new clients and increased the impact a consultant could have on a company.
The rise of globalization and technology brought a consulting boom from 1995 until 2009. The Great Recession affected the consulting industry as businesses tightened their budgets.
Current Position
Today, management consulting is a $200 billion industry in the United States, and the major consulting firms are more profitable than ever. Firms like McKinsey, Bain, and BCG are investing in start-ups, building digital and analytics capabilities, and expanding their capabilities in analytics, design, and technology. Many firms have created online platforms to complement or even replace in-person consulting.
Digital and technology consulting is a continually-growing segment of the consulting industry as companies demand solutions for e-commerce and digital transformations. Relatedly, risk and regulatory consulting is growing due to increasing concerns about cybersecurity.
Although the largest firms are seeing record-high profits, the Big Four accounting firms (Deloitte, PwC, Ernst & Young, and KPMG) and Big Three management consultancies (McKinsey, BCG, and Bain) together only represent around 30% of the American market. The other 70% is claimed by smaller firms, often boutique agencies that specialize in specific niches, especially in areas to which the larger firms are unable to fully cater.
COVID-19 has had significant effects on most industries in the United States and abroad, and consulting is no exception. However, lockdowns have necessitated many businesses to re-examine their models and processes, and many are looking to consultants to guide them through these changes. Moreover, healthcare service providers are a significant market for consultants, and the current health crisis has made some providers request solutions from consulting firms. Of course, the longer the pandemic continues, the more that companies might have to cut unnecessary spending, which could mean the non-hiring and non-renewal of contracts with consultants. Indeed, 2020 was predicted to have a 15% decline in the consulting industry in the United States.
Future Outlook
The pandemic, however, could be just the shakeup that consulting firms need. Over the past few years, analysts have been sounding the alarm that the consulting industry will soon need to reckon with some major disruptions. Consultants offer four main services: information, expertise, insight, and execution. Each one of these services is facing disruption.
In the past, consultants conducted research to tell company executives, for example, how much business they are conducted across all of their divisions. Today, most business leaders already know this information. They use tools like Looker, Tableau, or Qlik to generate reports on client lifetime value, conversion rates, and marketing efficiency. The technology for this kind of research is only going to get more sophisticated, so there is the risk that consultants will become increasingly obsolete. However, smaller consulting firms are arising that specialize in dealing with the kinds of data generated by these tools. Palantir, for example, offers data analytic software coupled with bespoke consulting in a single licensed information product. This model could be the future of consulting.
Consultants also used to be prized for the expertise they offered to their clients, and specific firms had reputations for being experts in specific fields. However, learning networks pose another disruption. More and more, specific consultants can be hired independently of a consulting firm, and, through learning networks, they can be contacted to answer specific questions over a phone call. Of course, certain issues and decisions will still call for consulting firms; after all, consulting firms are able to come to the company and see the project through. But on-demand consulting certainly could narrow the range of scenarios that might require a consulting firm.
During the latter half of the 20th century, consulting firms developed multiple frameworks and models to provide insight into companies' business strategies to help them redirect their focus. Of course, during the 21st century, most consulting firms' frameworks have been posted online and thoroughly dissected. By using these resources and hiring ex-consultants, companies can perform the role of management consultant internally. Here, again, proprietary software combined with consulting services may be the answer.
As ideas become easier to find online, many consulting firms are focusing more on execution. While companies can use software to gather data and produce reports, consultants remain helpful in analyzing that data to develop and implementing a solution.
The future of consulting is uncertain due to these disruptions, but it is also promising. If consulting firms, old and/or new, can adapt to the changes and challenges by the democratization of information brought by the internet and on-demand consulting, they can thrive well into the future. Disruptions inspire innovation, and the consulting industry has weathered many disruptions in the past and come out stronger.
---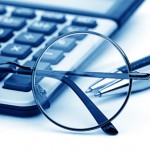 Aerospace
History
Following World War II and the increased innovation in military aircraft and intercontinental missiles that it inspired, the aerospace industry turned toward the final frontier: space. It was at this time that the neologism "aerospace" was coined to expand the aeronautics industry to include spacecraft as well as aircraft. The development of intermediate and intercontinental range missiles meant the engineering of electronic and rocket technologies that would allow the launching of small payloads into orbit around Earth. The Soviet Union's 1957 launching of Sputnik motivated the United States to direct more funds and research into spacecraft.
The United State and Soviet Union both began launching satellites to conduct photographic reconnaissance. In 1958, the US Air Force launched its first low-orbiting communications satellite. The National Advisory Committee for Aeronautics, founded in 1915, became the National Aeronautics and Space Administration (NASA) in 1958. Two months after the Soviet Union successfully sent cosmonaut Yury A. Gagarin on a full orbit of Earth aboard the Vostok 1, President John F. Kennedy announced his intention for the United States to land Americans on the Moon and safely return them to Earth before the end of the 1960s. The number of people involved in the US space program grew more than tenfold in the first half of the 1960s, from 36,000 to 377,000.
Following the success of the Apollo mission, which fulfilled Kennedy's promise to land men on the Moon, in 1969, NASA and its contractors focused on developing a space shuttle to be a reusable form of space transportation. Because the space shuttle would feature many characteristics seen in airplanes, the aviation and space industries worked closely to develop the shuttles. Despite the investments and innovations made with space shuttles during the 1970s, NASA struggled to find ways to industrialize space.
During the 1980s, efforts were made to develop a space-based missile defense system, which failed. The increase in funding for spacecraft developers was not matched by an increase in demand for actual spacecraft, so designers drafted and redrafted plans for an international space station to be a permanent base in space without seeing these plans implemented.
Current Position
Aerospace is an industry that the United States continues to dominate, with the US accounting for 50% of global production. Despite the current COVID-19 pandemic, launches of satellites remained close to normal annual rates during the first half of 2020, which reflects the essential nature of satellites in the facilitation of everyday technologies like cell phones and internet, as well as their important role in defense surveillance. In 2020, investment in the space sector of aerospace stayed strong at $25.6 billion for the year.
Moreover, former President Donald Trump's development of a Space Force, which President Joe Biden seems inclined to continue, indicates an increased interest in space industry and exploration since previous administrations in the 21st century. However, the Space Force has also left some wondering whether the tradition of international cooperation regarding space exploration is coming to an end.
Despite the apparent renewed interest in space, Congress appropriated only $23 billion for NASA in 2021, continuing the trend since 2011 of granting NASA approximately 0.5% of the national budget, down from the peak of 4.5% of the national budget in 1969, during the lead up to the Apollo mission.
Recently, NASA has transitioned from hiring private contractors to design and manufacture rockets and spacecraft while only allowing NASA itself to operate the equipment to frequently privatizing operations, as well. In May 2020, SpaceX became the first private company to successfully ferry two NASA astronauts to the International Space Station (ISS). In November, NASA approved SpaceX to begin routine missions, and SpaceX has since ferried several more astronauts, American and Japanese, to the ISS. NASA is also working on the Artemis mission, which aims to put more Americans, including the first woman, on the Moon by 2024.
Future Outlook
Many see a commercial future for the aerospace industry. Some companies, like SpaceX, Space Adventures, and Virgin Galactic, hope to create a space tourism industry – eight tourists have already been taken to the ISS. Meanwhile, other firms are looking to asteroid mining as a lucrative opportunity.
Space launch services are expected to grow 15.7% in 2021 and the years after, and the decreasing costs related to launch is encouraging more space exploration missions. Indeed, the cost to launch a satellite has decreased from $200 million to $60 million in the last decade, and it is thought that the price could go as low as $5 million. SpaceX has already launched over 1,000 satellites, and expects to launch 4,425 into orbit by 2024.
With all of these opportunities, the aerospace industry faces several challenges. Debris collisions are a threat to space-based systems and can destroy satellites. In 2014, the US Strategic Command recorded over 8,000 debris collisions, and 141 of those required emergency evasive maneuvers to be performed. Moreover, debris falling back to Earth raises questions of liability, especially if the debris causes property damage or, worse, injury or death to a person or people.
Additionally, there are gaps in existing treaties that define space law. Clarification is needed about who owns celestial bodies and what should be done with materials extracted from these bodies. Regulation of commercial activity in space is also vague and will need further definition moving forward.
Overall, it is clear that the United States and other nations have renewed their interest in space exploration for both scientific investigation and commercial ventures. Aerospace is expected to continue growing for the foreseeable future, expanding into commercial tourism and mining ventures.
---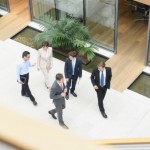 Aviation
History
Five years after their famous first flight, the Wright brothers signed a 1908 contract to make a single aircraft for the United States army. The National Advisory Committee for Aeronautics was formed in 1915, and American aircraft designers formed a patent pool in 1917 to facilitate the continued innovation and increased production of American aircraft.
In the period between the World Wars, there were many innovations in aviation. Planes were built from aluminum instead of wood and engines became more powerful. In 1917, the US government had developed a new plane to transport mail. America's significant use of airmail drove the growth of the aerospace industry in the US during the 1920s. The Kelly Air Mail Act of 1925 gave airmail business to small airlines that gradually consolidated into larger airlines.
Beginning in 1940, the United States shifted again to produce hundreds of thousands of military aircraft, and in 1943, the aeronautics industry was the nation's largest producer and employer. Aviation played a key role in keeping troops and supplies moving to and from the front lines. For the first time, the airline industry obtained more commercial business including passengers and freight, and the war brought more opportunities for the airlines to explore new routes and undiscovered destinations. American aircraft design significantly improved, and airplanes flew faster, higher, and further than before. The number of aircraft in the US grew from 300 before the war to 50,000 after the war.
By 1945, a minor military contractor named Boeing became the largest aircraft manufacturer in the world. Boeing introduced the B-52 in the 1950s which was equipped with eight turbo-jet engines. In 1970, Boeing developed the revolutionary 747 that became the most successful model ever created. The 1970s also saw the arrival of the supersonic Concorde Jet and the Airbus. Air travel has since become the fastest method of global transportation.
Since the 2000s, airline alliances have been established to encourage passengers to earn more rewards and provide more destinations and joint purchasing. For example, Star Alliance and One World are the two alliances that included United Airlines and American Airlines. In addition, the appearance of low-cost carriers has been recognized as the most successful model with a +800% change in passenger traffic from 2003 to 2019 compared to full-service airlines (+77%), regional airlines (+207%), and charter airlines (-41%).
The impact of the 2001 attacks on the airline industry largely affected flights in the US, which were grounded for a little over 24 hours. The lasting impact of the 2001 attacks was mostly on changes to security processes and procedures at airports both in the US and globally. International flights to the US dropped by 36% in October 2001. After September 11, demand went down and stayed down by about 7.4% until 2003.
Current Position
According to the Bureau of Transportation Statistics, in 2019, US airlines carried 925.5 million passengers, more than any previous year. The airlines that carried the most passengers were Southwest (158M domestic), American Airlines (30M international), and Southwest Airlines (164M systemwide). According to the International Air Transport Association (IATA), total revenue for the world airline industry was $838 billion, while in the US it was estimated at $247.64 billion. By contrast, the total net profit in 2019 in the world airline industry was only $24.4 billion, which was approximately 3.1% of the margin. Net profit in North American carriers was $16.81 per passenger, compared to $5.21 in Europe and $2.92 in Asia Pacific. The profitability of the airline industry was pressurized even before COVID.
Among the world's top 11 airline groups by net profit in 2019, there were five American carriers including Delta Air Lines ranked 1st ($4.767 billion), United Airlines ranked 2nd ($3.009 billion), Southwest Airlines ranked 3rd ($2.300 billion), American Airlines ranked 5th ($1.686 billion), and Alaska Air Group ranked 10th ($769 million).
COVID-19 has caused major financial damage to the industry. According to IATA, the impacts to international passenger traffic in three big crises – 9/11, the global financial crisis, and COVID-19 (until April – May 2020) – in North America were a 34%, 11%, and 98% decline, respectively. From July 2019 to July 2020, capacity decreased by 88%, with Delta down by 88%, United by 84%, and American by 88%. IATA estimated that the North America airlines' net loss was $45.8 billion in 2020, while the global airline industry lost $120 billion.
The performance of airlines currently depends on liquidity. Many of the world's airlines only have around an average of 8.5 months of cash (from late 2020). Delta was burning through $27 million per day, from $100 million at the beginning of the pandemic. The stronger airlines with easier access to liquidity and a strong management team can strengthen balance sheets and may stay at a better competitive position after the recovery, but they may reduce in scale. In 2020, US airlines have raised a great amount of liquidity due to borrowing money, accessing bank facilities, getting new term loans, and leasing aircraft to monetize alternative assets and loyalty programs. The US government has supported the airline sector in its survivability.
Cargo is the clear winner in the COVID-19 crisis. Cargo is now being transported in the cabin. Aer Lingus, American Airlines, British Airways, and Delta, among many other carriers, have made passenger aircraft available for cargo operations.
Future Outlook
It is estimated that the current global pandemic has shortened the time of consumer and business digital adoption from five years to eight weeks. All industries have had to quickly adapt and switch to digital. McKinsey revealed that 75% of consumers – largely baby boomers – have begun to use digital technology for the first time, and they will likely continue to use it even when things are back to normal. The pandemic has motivated all sectors in all industries to integrate technology in their operations. Many airlines have introduced contactless journeys at the airport and onboard. They have also improved and enhanced their mobile apps to integrate more facilities and interact more closely with clients. This trend will continue to apply post-pandemic because passengers require safety and more convenience.
Demand for leisure air travel is one of the top activities across other activities expected to be prioritized by Americans when the pandemic ends, with 22% of consumers reported to be excited to fly again. However, it is estimated that the business travel sector could fall by 20% after the crisis, which may limit flight options for leisure travel. Digital connectivity enables meetings and conferences anywhere, and firms may aim to save money on business travel. With fewer business travelers, the airlines' strategy will focus on planning routes and profitability from leisure travelers who are more price sensitive and less profitable.
While a full recovery in the leisure travel sector is expected, their demands and behavior might change from the past. Younger travelers are forecasted to have a greater willingness to return to flying because they are the least constrained by public health concerns. Passengers may also choose closer destinations, shorter durations, and cheaper options for their trips.
Vaccine rollout timeliness and "vaccine passports" will significantly impact the removal of restrictions between the United States and Europe, as well as other destinations in the world. The airline industry is one of the most easily affected industries by external factors and low profitability. Therefore, the advice for airlines is to take more advantages from capital markets and strengthen their liquidity profiles in order to prepare for any crisis in the future.
---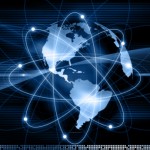 Biotechnology
History
Biotechnology, commonly referred to as biotech, emerged as a commercial industry in the late 1970s with the advent of genetic engineering. While the fields of genetics and DNA research were well established at the time, technical limitations of the past prevented any practical biotech applications from being developed up until then.
Genentech, a US-based biotech company, made history in 1977 with the synthesis of human protein in a bacterium. One year later, Genentech announced that they had successfully synthesized insulin from human cells using recombinant DNA. These discoveries paved the way for the future of genetic engineering, but it was not until 1980, when the US Supreme Court ruled that genetically engineered microorganisms could be patented, that the biotech industry really took off. Further advances in recombinant DNA technology led to the development of important vaccines and treatments for debilitating diseases over the course of the decade.
Genentech's human insulin, Humulin, became the first commercial product created by genetic engineering, and Genentech became the first biotech company to go public soon after, raising $35 million ($112 million in 2021) on its initial public offering. Prior to the success of Genentech's IPO, investing in biotech was associated with the high risk and high funding costs commonly seen in pharmaceutical research at the time. Unlike pharmaceutical companies, however, biotech companies were far less restricted, partially due to their open and entrepreneurial nature, which resulted from the circumstances of their creation.
Biotech companies were typically founded when one or more university scientists made a significant discovery, usually a new technology or treatment, and would then go on to acquire funding from venture capital firms and other investors in order to develop the science for commercial use. Genentech's success proved to venture capitalists that despite its start-up nature, the biotech industry had strong profit potential for investors. Other companies founded around this time include Amgen, which would go on to become one of the world's largest biotech companies, grossing over $25 billion in annual revenue last year.
It was not until the 1990s that biotech began to dominate the global market. An explosion of scientific advances in the field of genetics, along with the adoption of biotechnological research by the already-titanic pharmaceutical industry, saw annual biotech revenues in the United States go into the billions, with profits growing exponentially each year. An amendment to the Federal Food, Drug, and Cosmetic Act in 1997 would see a dramatic decrease in the amount of approval time required for new drugs and biologics. The combination of all these factors would eventually see the number of biotech companies in the US go from a few hundred at the beginning of the 1990s to almost 4,000 by the end of the decade.
Current Position
Today, the biotech global market size is valued at just over $1 trillion, with the US biotech market making up $110 billion of that in annual revenue. The 2000s kicked off what has been referred to as the "era of acquisitions" for biotech companies. With the ever-increasing number of scientific innovations, along with rapid advances in technology, biotech companies were becoming more and more lucrative, prompting big pharmaceutical companies to either partner with or acquire them outright. These mergers and acquisitions gave rise to the pharmaceutical giants we know today (e.g., Johnson & Johnson), who make billions of dollars in global revenue each year.
Since the COVID-19 pandemic began in early 2020, biotech companies have been racing to deliver safe and effective vaccines to the public and have become the primary focus of the entire stock market in doing so. Many companies involved in vaccine research or diagnostics saw considerable rises in stock value over the past year. In the past 13 months, four different COVID vaccines have already been developed and shipped to people all over the world: The Pfizer vaccine, a collaboration between the US-based biotech firm Pfizer and German-based BioNTech, is expected to generate nearly $13 billion in global sales for both companies this year. Similarly, the Moderna and Johnson & Johnson vaccines are expected to generate up to $18 billion and $10 billion in revenue for their respective companies in 2021.
Aside from COVID-19 research and development, biotech companies are still generating large profits from their other products. Advances in technology over the years and subsequent reduction in production costs—genetic sequencing for example, cost $2.7 billion in 1990 (made possible by the Human Genome Project), but costs as little as $300 today—are one of many contributing factors to the unabating commercial success of modern biotech companies.
Future Outlook
COVID-19 will likely continue for years to come; further vaccine research and treatments are expected to continue for the remainder of 2021 and beyond. Many speculate that the virus will have an ongoing presence in society—although once everyone has been exposed to or immunized against COVID, it is expected to be no more harmful than the common cold. Until then, however, the immediate focus of all major biotech companies will be on COVID-19 research.
Looking beyond the COVID-19 pandemic, there are a plethora of biotech applications in development that can shape the future of the world. Recent developments in tissue engineering and 3-D bioprinting have the potential to revolutionize treatment of diseases that affect human organs. Innovations in gene editing could eradicate hereditary diseases from a human embryo before the baby is even born. There are still many untreatable diseases in the world; as the understanding of their pathophysiology is growing, so is the technology used to develop new treatments.
Aside from medical applications, biotech has seen recent developments in bioplastics and biofuel. With climate change becoming more severe across the planet, more countries are looking to move away from the use of fossil fuels in automobiles, in favor of electric and biofuel alternatives. A significant number of European countries, along with Canada, India, and Japan, have all pledged to phase out the usage of fossil fuel vehicles in the next two decades.
In the past 40 years, the biotechnology industry has been innovative in the areas of healthcare and pharmaceuticals. Still a relatively young industry, biotech has much more to offer to the world and will continue to thrive in the future. The biotech global market size is estimated to be worth $2.44 trillion by 2028.
---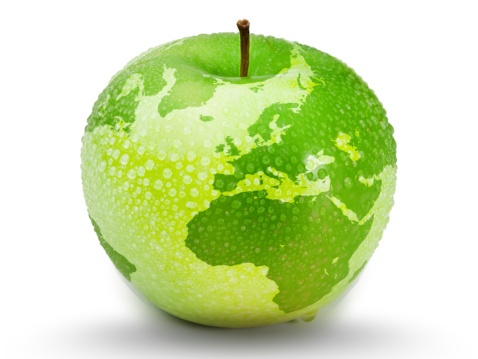 Locations
This service is primarily available within the following locations: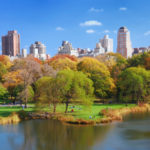 New York
History
New York City is iconic as one of the major national and global hubs of business and commerce, and its standing as such goes back to the United States' beginnings. New York was the original capital of the United States, if only for a year, and was the site of many important events in our nation's developing government: creating the US Congress, drafting and ratifying the Bill of Rights, housing the US Supreme Court. Always a populous city, it became the largest in our young nation in 1835 when it surpassed Philadelphia. This furthered its rapid growth to becoming a commercial and economic center.
New York's accessible location made it a natural entry point to the United States, both for immigrants and as a point of trade. In the 1800s and into the 20th century, New York saw many influxes of immigrants, many of whom settled in the city. In part due to racist immigration laws, New York particularly gained immigrants from European countries, such as the Irish in the late 1840s and the Italians in the 1910s. Immigration is a significant part of what grew New York, both in population and in its workforce. Diversity of skills and knowledge aided the city on its rise within numerous industries.
On a related note, the Port of New York and New Jersey was the United States' largest port in the early 20th century, with both passenger and merchant vessels passing through. This proved invaluable during World War I.
Early on, one of New York's largest industries was finance. It had already been a prominent force by the mid-1800s; by 1900, it rivalled London as the world financial center. It surpassed London in the 1920s. Major business men and leaders of finance – like J. P. Morgan and John D. Rockefeller – were based in New York City and helped expand its influence.
In the early 20th century, New York was also the major manufacturer of clothing in the United States, besting Chicago and Los Angeles. New York's garment industry largely grew out of Jewish leadership and labor; other immigrants were also instrumental in its success.
However, following World War II, the New York port no longer dominated in the US. Manufacturing in the city also began to decline. With such important industries suffering, the city went into significant debt. The downward spiral extended into the 1970s, with New York City essentially facing bankruptcy. However, in the late 1970s, New York's fiscal health finally began to recover.
In the 1990s, New York's population grew – largely due to a renewed influx of immigrants – and the city likewise became more financially stable. Even after the devastating September 11 attacks, New York retained its importance, and its economy was booming until the 2008 recession hit. In the nearly 13 years since then, New York has slowly recovered, even in the face of other setbacks, like Hurricane Sandy in 2012. In spite of it all, New York City today remains a world leader on the commercial stage.
Current Position
Today, New York is a recognized center for many industries, including finance, world trade, transportation, tourism, media, advertising, theater, and the arts. Numerous Fortune 500 companies are headquartered in New York City, and the city's economic standing outpaces that of all but the most prosperous of countries.
New York is perhaps most famous, from a commercial standpoint, for Wall Street. The financial industry is New York's most vital economic sector, and it accounts for 5% of all private sector jobs in the city, but 20% of the city's total wages. New York City is home to the New York Stock Exchange, the NASDAQ, and some of the biggest commercial and investment banks, like JPMorgan & Chase, Citigroup, and Goldman Sachs. It is also an incubator for numerous financial start-up companies.
Beyond Wall Street, New York City is also home to Madison Avenue, the advertising industry's top global center. New York also has a uniquely high concentration of firms in the fields of law, banking and management consultancy, and accounting.
Ever looking to new technological advancements, New York is a hotbed for both technology and biotechnology industries. Thanks to high levels of entrepreneurship and venture capital investments, high tech start-ups are growing rapidly in the area. Sectors like software development, financial technology, biotech, telecommunications, and new media are all an important part of New York's economy. In fact, in 2015, New York's "Silicon Alley" region generated more than $7.3 billion in venture capital investments for high tech enterprises.
Manufacturing continues to be a major portion of New York's economy, too. The most stable of its manufacturing sectors is the $5 billion food processing industry; chocolate is the leading specialty-food export. Other major manufactures include clothing, furniture, metal products, and chemicals.
Another of New York's most iconic industries is media. Indeed, it has been called the media capital of the world and has long been a center for journalism and publishing. From film to TV to radio, from music to book publishing to magazines, much of the media consumed in the United States, and around the world, comes from New York City. Likewise, New York is among the most recognizable of cities, regularly being portrayed in media as opposed to just producing it.
Other significant industries in New York include health care, real estate, and trade.
Future Outlook
COVID-19 is perhaps the most drastic and present game-changer at the forefront of our consciousness today. Early on, New York was an epicenter for the virus, and the city was hit hard during 2020. Indeed, in many ways, it faced a much harder year than many other cities around the United States. It will, likewise, face a longer and more difficult comeback as we move out of the pandemic. Some of its key industries, like entertainment and tourism, will not be able to recover for some time still.
However, New York City has long proven itself to be resilient, even within the past 20 years. From terrorist attacks to economic recessions to natural disasters, New York has always persevered, and this pandemic will be no different.
Part of New York's resilience comes from its commercial and economic diversity. Instead of relying on a couple of primary industries, New York boasts a range of commercial pillars, enabling the city to withstand challenging events or years. While several industries will take longer to bounce back, others will help the city weather the storm. Most forecasts for New York's short-term economic and business future are cautious, but the outlook will likely grow more optimistic as the pandemic is further gotten under control.
The pandemic may, however, have some lasting impacts on how New Yorkers work. On the one hand, more and more companies are allowing employees to work from home, or moving entirely to a telecommuting standard. While certain industries and job roles still must be done in-person and on-location (manufacturing, for instance), many others are doable with employees working remotely some or all of the time. Many roles within finance, for example, can be done remotely. Telecommuting was already a growing trend, but COVID-19 advanced it significantly in the past year, and the effects are likely to be permanent for many employees, companies, and industries.
The past decade, in particular, has also seen a growing focus on diversity and inclusion. New York is among the most multicultural and multilingual cities in the world, and has the capacity to become more diverse in the people it employs and the people it serves. New York City's reach is wide, not just across the United States, but around the world. It has continuously grown as a market and as a point of influence.
Some industries have been facing bigger challenges than others, such as manufacturing and (certain forms of) media. Even so, New York has shown time and again that it is able to pivot and evolve. New York City has long been capable of supporting our country's biggest industries and fostering innovation and growth. Despite setbacks brought about by the pandemic, New York City's resilience will get it through the next few difficult years and back into a more secure position.
---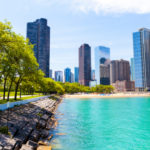 Chicago
History
Around the time Chicago was incorporated as a city in the early 1830s, entrepreneurs saw its potential to become a major transportation hub. With abundant farmlands in northern Illinois, Chicago had a valuable commodity to trade, and it attracted a rapidly growing population. In just seven years, its population grew tenfold, from 350 in 1833 to 4,000 in 1840.
1848 was a major year for Chicago: Not only did the city get its first rail line, the Illinois and Michigan Canal opened, allowing ships to sail through the Great Lakes, past Chicago, and down the Mississippi River to the Gulf of Mexico. Chicago quickly became a major transportation hub, thanks to its railway and water connections. By 1856, Chicago had the grandest railroad center in the world. This central position, in turn, set the city up to become a valuable hub for other industries, such as retail. Chicago quickly developed a flourishing economy, which in turn led to significant population growth. By 1870, with nearly 300,000 residents, it was the second largest city in the US; by 1900, with 1.7 million residents, it was the fastest growing city in world history.
During the late 1800s, Chicago became prominent in the advertising industry, second only to New York City. The "father of modern advertising," Albert Lasker, was based in Chicago from 1898 to 1942. Chicago also saw the innovation of the steel-frame skyscraper, necessary due to the swampy land in the area. The 10-story Home Insurance Building was built in 1885. In many ways, Chicago was a built on manual labor. It was one of the most heavily industrialized regions on the globe. Chicago erected itself as the industrial capital of America, a position it would retain well into the 20th century.
Through the early 1900s, Chicago was known as a center for manufacturing. They were top manufacturers of iron and steel, foundry and machine shop products, furniture, clothing, and tobacco products. By 1930, Chicago was second only to New York City as a center of manufacturing. However, while NYC was a center for light industry, Chicago was the center for heavy industry.
Beyond manufacturing, Chicago also led in lumber production and in slaughtering and meatpacking. 25,000 residents were employed in printing and publishing, and retail and wholesale in the Midwest region were also significant. Chicago played a big role in America's automobile revolution.
Unfortunately, the Great Depression was not kind to Chicago, slowing its growth. However, the city recovered its economy during World War II, with their steel mills accounting for 20% of the United States' steel production. By the end of the war in 1945, US Steel had become Chicago's largest employer. Chicago recovered during those war years and retained its vigor for decades. The last decades of the 20th century, though, would see massive layoffs and downsizing in its key industries.
Since its heyday, Chicago has become more diversified and balanced, less dependent on certain industries, and thus more stable for the long-term.
Current Position
To this day, Chicago remains a major transportation hub and distribution center. On top of that, 36 Fortune 500 companies are headquartered in the greater Chicago metropolitan area. Some of the city's most significant industries are manufacturing, printing, publishing, food processing, insurance, and financial trading and services. Looking back on Chicago's history, these are industries that have long built the backbone of this city, growing and sustaining Chicago as the major city that it has been for over 100 years. As of 2020, Chicago's gross metropolitan product was $770.7 billion. That's the third largest in the United States, after New York and Los Angeles, and even surpasses major countries like Switzerland. Further, Chicago is considered to have the most balanced economy in the US, primarily because of how diversified its industries are.
One of Chicago's biggest industries is the financial sector. As of 2020, it has the sixth most competitive financial center in the United States (20th in the world). The Loop in Chicago is the second largest central business district in the country, containing the headquarters and regional offices of numerous local, national, and global establishments.
Chicago and its surrounding area has the third largest science and engineering workforce of any US metropolitan area, and, in fact, the third largest labor pool overall in the country. Its diverse industries spread from aerospace (Boeing is now headquartered there) to food and restaurants (McDonald's, Kraft Heinz, Quaker Oats, and Mondelez International, among others, are headquartered in Chicago). Retail has been a significant part of Chicago's economy since its inception, and to this day, the city is home to corporations like Walgreens, Sears, Ace Hardware, and Crate & Barrel.
Web start-ups, too, play a major role in Chicago's current economy. Companies like Orbitz, Groupon, Grubhub, and CareerBuilder are all based in Chicago. Further, Chicago is a top player in hosting conventions. It has the largest convention center in the United States (third in the world) and hosts the most conventions annually in the US after Las Vegas and Orlando.
All in all, Chicago has a remarkably robust and diverse economy, built on a wide range of industries. The city ranks high in importance, and for good reason. Chicago is one of the strongest economies in the country and is well-poised for a lasting future.
Future Outlook
As shown above, Chicago is in a very strong position to weather whatever the future throws at it. Thanks to the city's deep roots in a wide range of industries, Chicago will be able to thrive for the long-term.
One of Chicago's biggest industries has long been manufacturing, and to this day, it is one of the principal components of the city's economy. Despite setbacks seen during the first year of the COVID-19 pandemic, manufacturing output is expected to continue to grow in 2021 and beyond. Further, if the trade war with China ends soon, that will alleviate some of the challenges to the supply chain that manufacturers have experienced, decreasing the cost of production and increasing profit margins. Technological advancements and investing in leadership, performance, and skills training will also help manufacturing grow as an industry in Chicago.
On a related note, another of Chicago's key industries has always been transportation and distribution. With the busiest railway in the country and having a major inland port, Chicago continues to connect the United States and distribute cargo from coast to coast. This will hold true for years to come, especially as trade opens up more freely, as mentioned above.
Across some of Chicago's largest industries, company leaders have expressed optimism going into 2021. While it may take a couple of years to return to pre-COVID metrics, the city is expected to make a full recovery and return revitalized and ready to tackle the rest of the 2020s.
As with cities across the nation (and around the world), one lasting effect we may see even as we move out of the COVID-19 pandemic is the ability of some job roles to be done from home. Telecommuting can be beneficial for both the employers and the employees, from a cost standpoint and in terms of productivity, and it is a working arrangement that is likely to stay and even expand, depending on the industry.
As of this writing, Chicago has a $14 per hour minimum wage, among the highest in the country. By July of this year, that will be raised to $15 per hour, matching other high-paying cities in the United States. This will keep the city competitive as it attracts more employees for better-paying jobs. It will also help bolster the city's overall economy, an effect we've seen in other cities that have likewise increased their minimum wage to $15 per hour (such as Seattle).
All in all, Chicago is well-poised for the future. With its robust and diverse economy and range of industries, its competitive salaries, its deep roots, and its forward-looking perspective, it will be a top US city for decades to come.
---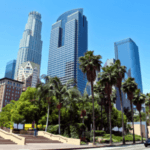 Los Angeles
History
When the United States took control of Los Angeles in 1847, it was a small town. However, gold had recently been discovered 35 miles away, and soon enough, upon discovering more gold farther north in Coloma, California, the Gold Rush began. As miners migrated from Mexico to Northern California, Los Angeles became an important stop along the way. It was also home to large herds of cows, resulting in Los Angeles becoming a major supplier of beef and other foods to working miners.
After Los Angeles and California officially became part of the United States in 1850, the city started to grow, slowly but steadily. In 1869, Los Angeles got its first railroad. The city's first bank was established two years later. Wealthy people from the East Coast travelled to California as tourists and saw plenty of opportunity for growth around Los Angeles. In the last two decades of the 19th century, LA's central business district began to take shape.
In the 1890s, oil was discovered in Los Angeles, becoming pivotal in the area's growth. By the early 20th century, Los Angeles had become a major exporter of oil, across not just the United States, but around the world. Indeed, the greater Los Angeles area provided 25% of the world's oil supply. To this day, oil remains a major export of Los Angeles.
Soon, Los Angeles became home to another major industry: films. Few things are more iconic than Hollywood, a place that has become synonymous with the great films and actors that first emerged in the early 20th century. By the 1920s, Hollywood had become the fifth largest industry in the United States. A decade later, it was a fully vertical industry and production companies were able to release 600 films per year. Though its golden age lasted about 50 years, Hollywood and the film industry overall remain a major part of LA's economic standing. If anything, the entertainment industry centered in Los Angeles has only expanded, becoming a significant hub for the music industry and celebrity culture in general.
During World War II, Los Angeles became a center for the production of ships, aircraft, ammunition, and other war supplies. Aerospace employers were headquartered in the greater Los Angeles area and met the nation's demands in providing warcraft. As a result, millions moved to the area seeking jobs. Los Angeles County alone became more populated than 37 states.
After the war, real estate became LA's next big industry, overtaking oil and agriculture. Los Angeles also became a major manufacturer, making cars, clothing, furniture, and more. As the population boomed – around 20 million by 1970 – so too did construction. Los Angeles became known for its urban sprawl, having become an industrial and economic giant. Yet it also exuded an easy-going lifestyle and became a touristic destination, in part thanks to its entertainment industries, nearby amusement parks, and the area's paradisiacal beaches and sunny weather.
Current Position
Today, Los Angeles has several thriving industries which drive its economy. The city has a long list of significant industries, including manufacturing, international trade, entertainment, technology, aerospace, petroleum, fashion, tourism, finance, telecommunications, and healthcare. As of 2017, the Global Financial Centres Index ranked Los Angeles as the sixth most competitive financial center in the United States, and the 19th most competitive worldwide. The greater Los Angeles area had a gross metropolitan product of $1 trillion, as of 2017. It is the third largest economic metropolitan area on the planet, after only Tokyo and New York City.
As of the early 2000s, Los Angeles was found to be the largest manufacturing center within the United States, employing over 500,00 workers. By jobs, the top six types of products manufactured there include apparel, computers and electronics, transportation products, fabricated metal products, food, and furniture. Los Angeles is also a major manufacturer of cars, second to Detroit in the United States. Related to some of LA's historic roots, listed in the History section above, it is also fitting that the city is a major manufacturer of heavy machinery for industries including agriculture, construction, mining, and oil.
Los Angeles is also home to the country's largest port, as measured by value of goods and tonnage. It accounts for 20% of all cargo coming into the United States. By some measures, it is the busiest port in the US and the fifth busiest internationally. The Port of Los Angeles employs more than half a million people locally, and triple that worldwide. Along with other major ports along the West Coast, the Port of Los Angeles is a top trading partner with countries along the Pacific Rim, including China and Hong Kong, Taiwan, Japan, South Korea, and Vietnam.
Continuing from its early prominence a century ago, Los Angeles – particularly Hollywood – remains the center for entertainment. All of the Big 5 major film studios are based in Los Angeles County; only Paramount is located entirely within the city limits of Los Angeles itself. Beyond TV and film, Los Angeles is also an important hub for the music industry and the video game industry. These industries beckon many aspiring entertainers to Los Angeles. The allure of the entertainment world – from potential celebrity sightings to enjoying rides at nearby Disneyland or Universal Studios – bolsters a significant percentage of tourism to the Los Angeles area, too. However, its sunny weather, sandy beaches, and ocean waves also draw crowds on their own. Indeed, all things considered, tourism is a notable portion of LA's economy. Tourism employs half a million people in Los Angeles.
Three Fortune 500 companies are headquartered in Los Angeles, in the industries of engineering, real estate, and metal services.
Future Outlook
As observed in looking at its history and current standing, Los Angeles has evolved much over the years. Some industries that once defined it have faded to the background; other industries have remained strong or even grown stronger across the decades. Los Angeles has a balance of reliable foundations and ever-evolving propensity for future pivots.
In the wake of the COVID-19 pandemic, many industries have been hit hard, while others are persevering. In Los Angeles, tourism has slowed dramatically. It will rise again as more people become vaccinated and the pandemic gets under control. Likewise, the film industry briefly came to a near halt, and has pivoted to fit the times we are in. While many aspects of the film industry will eventually return to (pre-pandemic) normal, other changes implemented in the past year may be here to stay. Both the tourism and entertainment industries will likely make a full recovery and continue to be major contributors to LA's economy.
Shortly before the pandemic hit, Los Angeles was forecasted to rely on other industries more, such as technology and manufacturing. Indeed, both of these industries have grown in importance in Los Angeles, further diversifying the city's economic standing.
In March 2021, some reports indicated that Los Angeles – and California overall – were on track to recover faster than the rest of the United States as we climb out of this pandemic. This is in part because of the high-earning technology sectors that were able to transition to telecommuting positions.
Like many cities across the US, and the world at large, one lasting effect of the pandemic may be the accelerated rise of work-from-home positions. This will impact who can work for an organization, how much office space the organization needs, and more; it will also somewhat lessen heavy traffic if more people telecommute.
Los Angeles County contributes the most to the United States GDP of any county in our country, barely edging out New York Country. Los Angeles has continued to build on successful industries and pivot to add new industries. It is well-poised to not only come back stronger from this pandemic, but also to forge new pathways well into the future.
---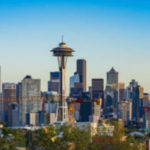 Seattle
History
Seattle was founded in 1851, originally known as New York-Alki before being renamed after the Suquamish and Duwamish chief. Early on, Seattle was built on the timber industry. Then Henry Yessler brought the first steam sawmill to the area, allowing Seattle to lead in the lumber industry. Many of the logs and milled timber were shipped down to San Francisco (itself already a booming location) as well as around the Puget Sound region.
In the 1880s, the Northern Pacific Railway Company completed construction of its transcontinental railroad western terminus in Tacoma (40 miles south of Seattle) and its connection with Seattle. This allowed the city's population to soar, gaining some 1,000 residents per month. Despite a fire in 1889, Seattle continued to grow, and even used the tragedy to make big improvements, like widening the streets and building new constructions with brick or steel rather than wood.
In 1897, gold was discovered in Alaska and Yukon Territory, reinvigorating Seattle as a boom town. With Seattle's established shipping lines, it became an ideal stop for prospectors. As more railways were added in the early 1900s, Seattle strengthened its position as center for trade and shipping, particularly with Asia. Seattle was a major force for the industries of fishing, lumber, and railways, all of which were bolstered by the city's increasingly diverse population.
World War I led to an increase in Seattle's shipbuilding industry. After a time of economic depression, World War II brought about a renewed demand for ships, resulting in Seattle once again prospering. The Boeing Company became a major force during the two world wars, though it also brought economic declines in the years following both wars. However, Seattle continued to evolve into other industries that kept the city on the map.
The University of Washington in Seattle became an important research institution in the latter half of the 20th century. The city also expanded air and sea trade with the North Pacific and Asia. And of course, the 1970s through the turn of the century brought new industry leaders to the forefront – Starbucks, Microsoft, and Amazon – all of which are substantial not only in Seattle, but around the world.
Current position
Today, Seattle is perhaps best known as the birthplace and headquarters of industry giants like Starbucks, Microsoft, and Amazon. From coffee to computer technology to online shopping, Seattle and its greater area are home to some of the largest and most influential companies on the planet, leaders within their industries and well-known to the general public.
Microsoft moved to Bill Gates and Paul Allen's native Seattle in 1979, and over the next two decades, grew to be the world's most profitable organization, worth over $1 billion. Microsoft proved to be a huge stimulus for Seattle's job market and overall economy. The owners also paid it forward, investing in many new companies in the Seattle area. Several well-known organizations grew thanks to Microsoft, themselves leading to more jobs and an improved commercial standing.
Along with Microsoft, Amazon is another of the Big 5 companies in the US in the information technology industry. (The other three – Google, Apple, and Facebook – are all based in California.) Despite its humble beginnings selling books, in the past three decades, Amazon has grown to be the leader in ecommerce. Reaching ever higher, it has branched out to several industries and continuously moved into newer territory, like digital streaming, artificial intelligence, and cloud computing. Beyond simply selling physical goods in its main store, Amazon offers groceries, movie and music streaming, audiobooks and ebooks, cloud computing, and more. The company has also expanded to book publishing and developing films and series. It has its own electronics devices, like Echo and Kindle. In short, Amazon is everywhere and has a hand in nearly everything. Despite controversies and suggestions the company has made to move its headquarters elsewhere (or at least add a second headquarters), Amazon remains a huge employer in the Seattle area.
Although the population remained rather steady in the latter half of the 20th century, it saw a growth spurt in the 2010s. One issue the city is facing is a disparity in the incomes of its residents. With several large businesses centered in the Seattle area, many residents have higher incomes, thus driving up the costs of homes. Unfortunately, the high cost of living is negatively impacting the residents who work for lower wages. Seattle has a housing crisis and a problem with homelessness. With many people forced to live in neighboring suburbs, as a result, the city is also known for its horrific traffic.
These are just some of the pros and cons that will affect Seattle's future outlook.
Future Outlook
Seattle has proven to be an important center for a variety of industries, from lumber in the 1800s to the manufacture of ships and aircraft in the 1900s to information technology in the past several decades. It has continually pivoted and evolved, putting it in a strong position for its future outlook.
Top companies like Amazon and Microsoft have remained powerful and influential in the 21st century, only growing in stature. Both are well-poised to continue expanding and providing jobs for residents of the greater Seattle area. Seattle is also a hotbed for new and emerging companies in the technological industries, promising innovation and a firmer position as a vital US city. Companies like Starbucks, Nordstrom, Costco, T-Mobile, and Alaska Airlines are also holding strong, further supporting the Seattle area's economy and diversifying the notable industries of this region.
Seattle is a hub for both health and medical research, in large part taking place at its prestigious university, the University of Washington. These are fields that will continue to grow. Indeed, in the midst of this global pandemic, and with the ominous threat of more to come in our lifetime, we will need these medical advancements more than ever. Seattle is also still an important position for global trade, particularly with Asia.
Going forward, Seattle will need to be prepared to handle continued growing pains. How the city manages its high cost of living, income inequality, housing crisis, and more will either unlock ever more success or lead to further challenges in the near future.
---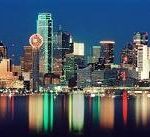 Dallas
History
Dallas can trace its early commercial standing back to 1873, at which point both north-south and east-west railroad lines intersected the city. Its population more than doubled in one year, and as more businesses popped up, Dallas became a center for raw materials and commodity crops.
Dallas went into an industrial period from 1874 through 1929, expanding beyond farming and ranching. It became the most populous city in Texas when it absorbed the city of East Dallas in 1890. By the early 1900s, Dallas led the Southwestern US in the markets of books, jewelry, drugs, and liquor. It was also a trade center for cotton and grain and a leading manufacturer of cotton gins and saddles. Moving beyond agriculture, the early 1900s also saw Dallas expand into banking, insurance, and fashion retail. Still, jobs in railroads, factories, and agriculture continued to attract migrants, including disenfranchised communities, like immigrants from Mexico and southern or eastern Europe. At the outset of World War I, Dallas had also grown into the field of aviation.
In spite of the Great Depression, Dallas was going strong in the early 1930s. Construction was booming, and the discovery of oil in Kilgore (100 miles east of Dallas) brought on the Texas oil boom; Dallas became the financial center for Texan oil fields and the Texas/Oklahoma oil industry overall. But these successes could only stave off the depression for so long. In 1931, over 18,000 Dallas residents were unemployed, hitting the city economically. Up to World War II, Dallas's top three industries were food processing, apparel manufacturing, and printing and publishing. However, as the United States moved into World War II, Dallas became a significant manufacturing center for the war effort. For example, Ford Motors transformed their Dallas plant to the production of war materials.
Dallas became a center for high-tech manufacturing in 1958 thanks to discoveries and inventions made at Texas Instruments, headquartered there. In fact, Dallas was the nation's third largest technology center in the 1950s and 1960s.
From the late 1970s and into the next decade, Dallas saw a boom in construction and real estate. And although oil relocated to Houston during the 1980s, Dallas continued to thrive as technology grew (especially due to the burgeoning computer and telecom industries). Dallas continued to be a banking giant, but when several banks collapsed in the late 1980s, it nearly destroyed the city's economy. This drove Dallas into a decade-long recession.
It was not until the late 1990s that Dallas began to recover, largely thanks to the telecom industry. Dallas was known as Texas's Silicon Valley, or rather, "Silicon Prairie." Another recession hit, but the city again made a comeback in the mid-2000s.
Current Position
After two decades of minimal growth, Dallas moved into a period of steady growth in the early 2000s and has maintained this trend since. The city has improved from repurposing older buildings and constructing new buildings, both for offices and residential living. Indeed, Dallas and the surrounding metropolitan area have had a resilient residential real estate market during the 21st century so far. It is the nation's leading city in apartment construction.
Dallas currently has a highly diversified economy, protecting it from struggles facing particular industries. For example, despite a sudden drop in the price of oil in 2014 and 2015, Dallas was relatively unaffected. Dallas has a large concentration of corporate headquarters, particularly for publicly traded companies. As of 2020, Dallas is home to 10 Fortune 500 companies; the greater metropolitan area, including nearby Fort Worth, is home to 23. Some major companies headquartered in Dallas include AT&T (since 2008), Southwest Airlines, Texas Instruments, Jacobs Engineering, Tenet Healthcare, and Dean Foods, among others.
In 2020, Forbes ranked Dallas as the second-best place for business or careers (behind Seattle at #1). Dallas is also the third most popular destination for business travel in the United States.
All in all, Dallas's leading industries are related to technology. Telecommunications manufacturing, information technology, life sciences, financial services, and defense are among the city's most important industries and have the largest impact on its economic standing. However, as stated previously, Dallas has a diverse business climate, setting it for a strong future outlook, able to withstand challenges with relative ease.
Future Outlook
Because Dallas has such a diverse business climate, it is well-poised for the future. It is not overly dependent on any one industry, giving it a strong advantage over cities that are more reliant on one or two industries or, worse, a small handful of specific corporations. Dallas is home to numerous large corporations, including several Fortune 500 companies, all from an array of industries. Dallas's economic forecast is very good.
As with other cities across the United States and around the world overall, the COVID-19 pandemic has had some significant impacts on the way we work in the last year. Many jobs were transitioned to work-from-home positions. Although things will continue to open up as this pandemic is better controlled, some changes are likely to stay, at least for certain industries and certain job roles.
That is not just true for employees, though. Many services that have traditionally only been available in person have also moved to the virtual setting. As with employment, many services will likely continue to be offered virtually, transforming the way business is done and the way clients interact with organizations.
Several business leaders in Dallas expressed their optimism for 2021 and beyond, noting the ways their businesses have changed during the pandemic, as well as the changes they plan to keep even after the pandemic is over. Despite the struggles of the past year, leaders from a variety of industries indicated a strong future for Dallas. Indeed, it has proven to be a resilient city, lifted up by its diversity and flexibility.
---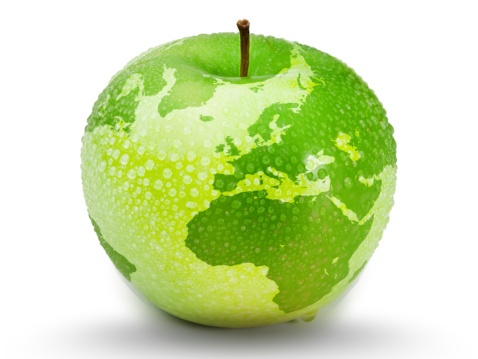 Program Benefits
Sales
Thriving framework
Improve communication
Purposeful content
Process improvement
Performance optimization
Problem solving
Client satisfaction
Critical thinking
Capitalize leads
Focused automation
Marketing
Market segmentation
Content management
Automation optimization
Omnichannel optimization
Channel management
Messaging clarity
Team collaboration
Client engagement
Improve communication
Sales alignment
Management
Resource management
Automation strategy
Process improvement
Framework optimization
Sales expansion
Marketing optimization
Client satisfaction
Revenue growth
Team synergy
Performance improvement
Testimonials
Costco
"Ms. Whitbeck was a great help while she was working with us! She played a vital role in the complex implementation of a member service initiative encompassing all of our US Warehouses. She effectively worked toward our organizational plan by meticulously mapping out our processes to maximize efficiency, effectiveness, and ease of use.
At each phase of the project, Ms. Whitbeck was rigorous in helping us identify value gaps and refine our framework. She was also able to highlight and mitigate potential risks and system failures.
Even more importantly, Ms. Whitbeck quickly adapted to the Costco culture and environment, which facilitated bringing all of our team members and stakeholders at each level together. She ensured that everyone's needs were addressed in our new program process. Overall, Ms. Whitbeck approaches her work carefully and with cheerful aplomb."
---
Terex
"Ms. Whitbeck immediately embraced the Terex mindset around serving our customers. Her core philosophy of "worthy intent" enhanced and strengthened our leadership teams' sales positioning and evolution. Ms. Whitbeck really dove in to understand our business, our processes, and our products and services.
However, Ms. Whitbeck also challenged us to look at alternate means to achieve our sales goals more effectively. She consistently anticipated missed connections, shortfalls, bottlenecks, and hidden opportunities. Ms. Whitbeck ensured that we would always rise above our customers' expectations.
I've never met someone who worked harder, cared more, or went the extra mile quite like Ms. Whitbeck. Her attitude is always "can do" and she is someone to be counted on, come hell or high water!"
---
Boeing
"I am honored to clearly and emphatically state my absolute confidence in Ms. Whitbeck. Ms. Whitbeck has earned my sincere respect and admiration. She is the epitome of exceptional personal and professional ethics, inspiring complete trust and confidence.
In a single word, "insightful" is often and easily applied to Ms. Whitbeck as a consultant and trainer. She gathers facts and data, while rejecting complacency to reveal blinders that were holding our team back. Ms. Whitbeck understands the human element in the equation which facilitates a transparent and empowered working relationship.
Ms. Whitbeck has a comprehensive knowledge of sales strategy, techniques, and psychology. She helped us map and then build an effective streamlined methodology and process. She challenged every team member in the best way to grow and reconnect with their passion to be of service.
Ms. Whitbeck easily works across multi-functional departments within organizations, bringing us together to define realistic strategies for achieving our goals for growth in sales and profits. She quickly understood our needs and has been instrumental in assisting us implement refinements to our thinking, processes, and customer journey."
---
Saint Gobain
"Working with Ms. Whitbeck is always a pleasure. Ms. Whitbeck views the bigger picture of Saint-Gobain as a full organization. She also pays attention to the details and provides a custom configuration of the program for each business unit. She has always ensured that the program was the right fit before implementing it with precision.
Her professionalism, advanced knowledge, and genuine passion were key to beginning a pilot program. Ms. Whitbeck provided seamless direction and guidance to implement a new strategic vision which proved instrumental to long-term expansion.
Ms. Whitbeck is laser-focused on the results, demonstrating and reporting on those key indicators for success. Ms. Whitbeck and her team are approachable and easy to work with, and Ms. Whitbeck is always one of our most popular trainers and presenters."
---
SAP Concur
"Ms. Whitbeck has been instrumental in my team's success, and has helped our business become more efficient, and successful, in all areas of sales.
Ms. Whitbeck helps her clients think strategically about sales planning. In doing so, she helps them save time, money, and resources while effectively connecting to their customers' "why."
When you work with Ms. Whitbeck, you truly have a partner who wants you to succeed, often beyond your own expectations. My team raved about her expertise in leadership, relationship building, and professional development.
Her creative approach to strategic sales enables her to create a program that will suit the individuals and company, improve weaknesses, and build upon strengths.
Regardless of your business, Ms. Whitbeck will be able to guide and coach you and your team due to her out-of-the-box approach. I would recommend Ms. Whitbeck to anyone who wants to reach the next level in their business and company sales goals."
---
More detailed achievements, references and testimonials are confidentially available to clients upon request.
---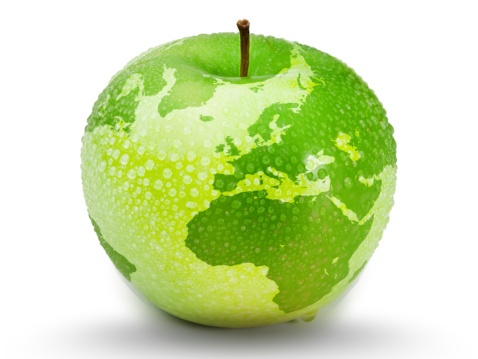 Client Telephone Conference (CTC)
If you have any questions or if you would like to arrange a Client Telephone Conference (CTC) to discuss this particular Unique Consulting Service Proposition (UCSP) in more detail, please CLICK HERE.