Sales Strategy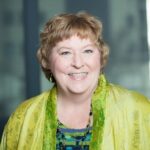 The Appleton Greene Corporate Training Program (CTP) for Sales Strategy is provided by Ms. Whitbeck MBA BA Certified Learning Provider (CLP). Program Specifications: Monthly cost USD$2,500.00; Monthly Workshops 6 hours; Monthly Support 4 hours; Program Duration 12 months; Program orders subject to ongoing availability.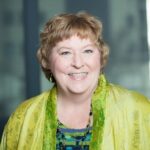 Personal Profile
Ms. Whitbeck is a Certified Learning Provider (CLP) at Appleton Greene and she has experience in sales, business development, management, production, and operations. She has achieved a Master in Business Administration with a Management Concentration, and a Bachelor of Arts in History. She has industry experience within the following sectors: Manufacturing, Consultancy, Aerospace; Aviation; and Biotechnology. She has had commercial experience within the following countries: United States of America, or more specifically within the following cities: New York, NY; Chicago, IL; Los Angeles, CA; Seattle, WA; and Dallas, TX. Her personal achievements include: successfully developing national implementation programs; launching new products and services in emerging markets; developed end-to-end sales outreach optimization process; established sales management frameworks; and drove go-to-market sales for new products and services. Her service skills incorporate: sales communication optimization; process management; relationship management; sales strategy; and team management.
To request further information about Ms. Whitbeck through Appleton Greene, please Click Here.
---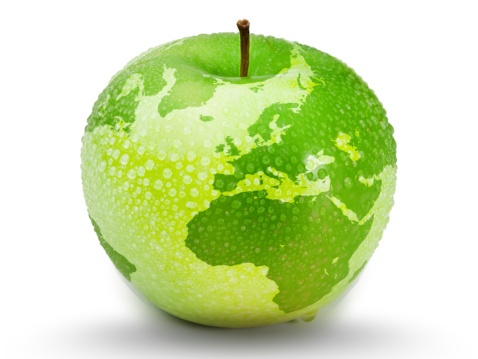 (CLP) Programs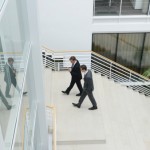 Appleton Greene corporate training programs are all process-driven. They are used as vehicles to implement tangible business processes within clients' organizations, together with training, support and facilitation during the use of these processes. Corporate training programs are therefore implemented over a sustainable period of time, that is to say, between 1 year (incorporating 12 monthly workshops), and 4 years (incorporating 48 monthly workshops). Your program information guide will specify how long each program takes to complete. Each monthly workshop takes 6 hours to implement and can be undertaken either on the client's premises, an Appleton Greene serviced office, or online via the internet. This enables clients to implement each part of their business process, before moving onto the next stage of the program and enables employees to plan their study time around their current work commitments. The result is far greater program benefit, over a more sustainable period of time and a significantly improved return on investment.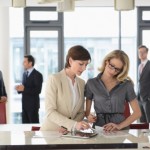 Appleton Greene uses standard and bespoke corporate training programs as vessels to transfer business process improvement knowledge into the heart of our clients' organizations. Each individual program focuses upon the implementation of a specific business process, which enables clients to easily quantify their return on investment. There are hundreds of established Appleton Greene corporate training products now available to clients within customer services, e-business, finance, globalization, human resources, information technology, legal, management, marketing and production. It does not matter whether a client's employees are located within one office, or an unlimited number of international offices, we can still bring them together to learn and implement specific business processes collectively. Our approach to global localization enables us to provide clients with a truly international service with that all important personal touch. Appleton Greene corporate training programs can be provided virtually or locally and they are all unique in that they individually focus upon a specific business function. All (CLP) programs are implemented over a sustainable period of time, usually between 1-4 years, incorporating 12-48 monthly workshops and professional support is consistently provided during this time by qualified learning providers and where appropriate, by Accredited Consultants.
---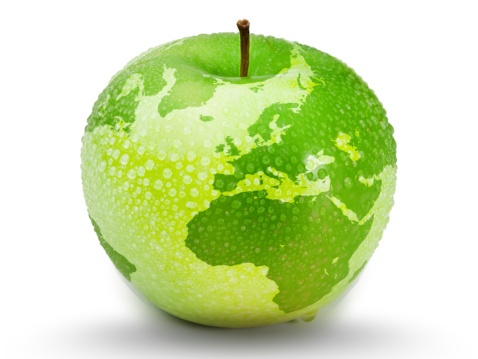 Executive summary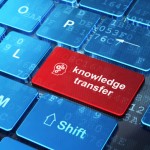 Sales Strategy
History
The Industrial Revolution marked the beginning of the modern salesperson. The one that might come to mind is the travelling salesperson, who would often arrive in towns making big promises about their wares and then leave after making several sales and before people realized the lies they had been sold. Of course, there were many more sales people than just this style, and they were selling everything.
In 1923, the Ford Motor Company's sales training manual encouraged sales people to use phrenology – a pseudoscience that claimed the shape of a person's skull communicated aspects of their personality – in deciding how to approach clients. Thankfully, 13 years later, Dale Canergie provided better advice that is still used today in his book How to Win Friends and Influence People. This 1936 book prompted a shift in attitude toward sales with professionals now viewing it as something that could be practiced and improved.
The 1940s and '50s introduced the Fast-Talking salesperson, also known as the Kirby vacuum cleaner salesperson due to that company's association with the method. These sales professionals would arrive at housewives' doors and bamboozle them with information about their products. The salesperson had complete control over the information and were able to tell half-truths or outright lies. Of course, the consumers became tired of this sales method fairly quickly, and so the fast talker had to go.
In the 1970s, Robert Miller and Stephen Heiman introduced the Strategic Sales method. This method involves the consumer throughout the sales process, and the salesperson aims to discover what the client needs, provide information on what the salesperson can provide, and constantly get the client to commit to the next step. This process meant that the consumer felt more confident that they were making the correct decision for their needs and desires.
SPIN (Situation, Problem, Implication, Need-Payoff) Sales, also called Consultative Sales, had the salesperson asking as many questions as possible to build rapport and uncover the needs of the clients. This had the effect of turning the salesperson into more of a consultant. Helping clients uncover their own needs, rather than telling them what they need, operated to build a strong and long-lasting relationship between the client and the salesperson.
The Sandler Selling Method of 1986 used a conversational method to "pull," rather than push, clients toward a purchase. Instead of the salesperson demonstrating their knowledge and expertise, they focused the conversation on what the clients already knew about the product or service that they were considering purchasing.
The Solutions Selling Method of the 1990s and 2000s focused on, of course, providing solutions for the pain points that the client experiences or fears. However, this method also emphasized relationships and encouraged salespeople to learn about their clients' lives as part of their multifaceted and detail-oriented approach.
The internet changed the face of sales once again. Clients at all levels of sales began coming to the table with more information than ever, and this meant that salespeople had to get used to spending more time in the sales lifecycle and being more generous with their clients as they worked to build a rapport and uncovered unrecognized needs.
---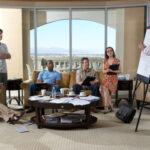 Current Position
Today, buyers are highly savvy, more sensitive to outdated sales tactics that feel too pushy, and more likely to require abundant information and time before making a decision. Many sales strategies that once worked for salespeople no longer do, or at least not as reliably as in the past.
In the online setting, potential clients and buyers are accustomed to ignoring a plethora of advertisements and outreach attempts. This extends beyond marketing and into sales and sales strategy, too. Cold calls are less likely to break through, whether they come in the form of phone calls, emails, or LinkedIn InMail messages. It is easy for the calls to be ignored and the emails to be deleted without a second thought. Worse, if a salesperson continues to cold call these potential clients without delivering value and monitoring their cadence, the prospects may become irritated and block the salesperson altogether.
Likewise, smooth-talking and over-the-top communication that may have been popular in the past is a turn-off for nearly everyone now. If a sales professional sets out to talk a client into a quick close, they will likely be disappointed and unsuccessful.
Instead, salespeople today must build from the sales strategies that began taking shape in the 1990s and 2000s. Clients need to be able to trust the salesperson and trust that they understand the client and their needs, and are going to be honest and helpful throughout the sales process. The sales professional is not here to help themself and their organization; they are here to help the client resolve an issue or find a better benefit. This attitude is the essence of worthy intent in the client journey and sales strategy.
Today, sales professionals are much more likely to work within a high touch sales framework. This means getting to know their prospects and clients, helping to diagnose the issues they face, being a resource to help them, and continuing to nurture the relationship long after the sale has been made.
People in the 21st century are very familiar with using the internet to conduct research, and most clients and buyers will make sure they know a lot about a product or service before moving forward with it. They want to know all of the specifications and fine-print details. They also want to know what others think; in fact, many people will not make a purchase if it has a low rating or too few reviews. The same will hold true for a B2B sales professional's product or service. As such, sales professionals should expect potential clients to have done their research on them and their organization. The prospects will be well-informed and will likely have questions that are more in-depth. To be successful as a salesperson today requires preparedness to answer all those questions and frame those answers within the client's context. It also requires that the salesperson is ready to nurture this client relationship with genuine interest and a passion for helping their clients.
Sales strategy is an ever-evolving field, largely because the knowledge and expectations of potential clients are continuously becoming more nuanced. Regardless of the industry, sales is a vitally important department in most every organization, now more than ever before. As such, it is necessary for sales professionals to understand today's successful sales strategies, know their own product or service inside and out, and have a helpful attitude toward nurturing client relationships.
---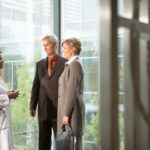 Future Outlook
There is no shortage of forecasts for where sales strategies will go in the coming years. In 2021, there are several key trends to look out for that will impact how salespeople interact with prospects and clients.
One of the most talked about trends is how to use automation and AI (artificial intelligence) in the sales process. Although AI has been instrumental in performing up to 40% of sales tasks in recent years, in the next three years, that number is expected to increase to 50%. Automations are already a necessity, and it is important that processes and systems – including CRMs – are configured to effectively follow up on leads. AI is highly valuable for its ability to provide key insights and predictions of client behavior. Monitored closely, this extra understanding of clients can lead to vastly improved sales strategies and processes.
On a related note, it is becoming increasingly important to capture value from advanced analytics. Website analytics, CRM analytics, social analytics, and more must all be closely monitored so as to maximize understanding of client behavior and, in turn, values.
Salespeople and sales teams can also learn a lot from each other's sales strategies. For example, B2B sales can adopt effective practices from B2C sales, implementing new tactics that lead to improved results. Further, sales teams should work more closely with marketing teams to provide a boots on the ground perspective of the organization's clients.
In an effective sales team, professionals must ask themselves important questions: How do you deliver value? How do you focus outreach to people who will be receptive? How do you follow up with finesse? How do you nurture opportunities? How do you handle a client ghosting you? Asking these questions will allow a sales team to think more expansively about their sales strategy to find the best path forward. However, often the best path involves refining sales strategy and evolving training.
For any industry to continue to thrive, it is imperative that regular training is allotted. In 2021, sales strategy training is a must. Surprisingly few salespeople receive sales strategy training to any extent, and that is hurting many organizations. Not only is sales a rapidly changing field, it is also one that requires a growth mindset of its professionals. One must have technical knowledge as well as interpersonal relationship skills, and they must be aware of new and emerging trends. Going forward, quality sales strategy training will only grow in importance. Continuous sales strategy training is what elevates salespeople into trusted advisors their clients can rely on. It also results in improved productivity.
Sales is a long-standing and vital role, and it has undergone many iterations throughout history, even within the last century alone. It has continued to evolve as new technologies and norms have arisen, and it will continue to expand in the coming years. Future training in sales strategy for B2B sales should focus on worthy intent in the salesperson in how they approach potential clients and maintain relationships with them. It should guide them through the client journey, exploring the client "why" and the concept of "so they can." These values, along with continually delivering value and following up, come together to form a sales strategy that reliably builds and nurtures a strong relationship with clients and will lead to more success for the sales professional, their organization, and their client – a win-win-win!
---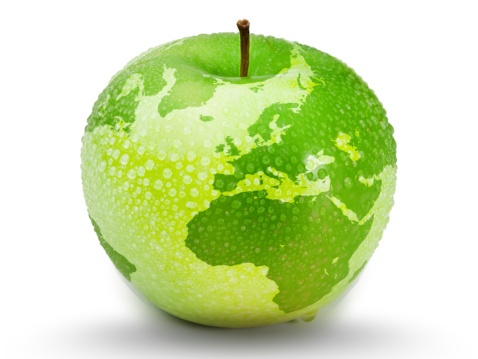 Curriculum
Sales Strategy- Part 1- Year 1
Part 1 Month 1 Client Journey
Part 1 Month 2 Ideal Avatar(s)
Part 1 Month 3 Client Why
Part 1 Month 4 Building Relationships
Part 1 Month 5 Stand-Out Communications
Part 1 Month 6 Delivering Value
Part 1 Month 7 Focused Outreach
Part 1 Month 8 Powerful Presentations
Part 1 Month 9 Follow-Up Finesse
Part 1 Month 10 Negotiation Prowess
Part 1 Month 11 Winning Closes
Part 1 Month 12 Nurture Opportunities
---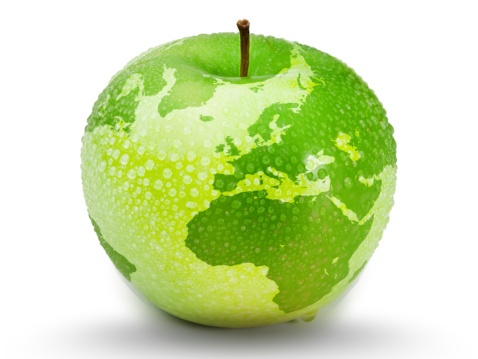 Program Objectives
The following list represents the Key Program Objectives (KPO) for the Appleton Greene Sales Strategy corporate training program.
Sales Strategy- Part 1- Year 1
Part 1 Month 1 Client Journey – There are four core weighted aims to reveal, analyze, evaluate, and calibrate at the beginning of defining your sales strategy. The first objective is to bring together the key managers, team members, and stakeholders in your client journey. Next is to map your sales process, uncover expectations, and assign key roles and responsibilities. Thirdly, we will tap into the humanity and psychology of sales. Fourth, we will establish the deliverables and individual commitments to take your organization to the next level in sales. When bringing your team of change agents together, we will identify and define roles, responsibilities, timelines, and milestones. We will focus on the internal readiness and acceptance of the sales strategy program. This will include appraising the team member involvement motivations and related program workload. This will ensure full alignment within the organization to reach your goals. Together, we will map your existing sales journey. This will be a deep dive to determine existing relationship assets, review market/industry reputation, evaluate networking effects, and assess resources, knowledge, skills, and experience. We will establish the foundation of your initial situation. By evaluating your current systems, we can look for patterns, identify blockers, understand purpose, question usefulness and validity, and lay the groundwork to formulate a new plan. As we explore the psychology of sales, we will tap into humanity and power skills. Embracing a growth mindset is crucial to objectivity, transparency, blame-free introspection, and acceptance of alternate perspectives. Through exclusive exercises, we will help your team reject complacency, adopt candid expectations, and accept the mantle of continuous improvement. Finally, we will establish the key deliverables for the program, st