Sales Generation
Corporate Training Program

The Appleton Greene Corporate Training Program (CTP) for Sales Generation is provided by Mr. Robinson MS BS Certified Learning Provider (CLP). Program Specifications: Monthly cost USD$2,500.00; Monthly Workshops 6 hours; Monthly Support 4 hours; Program Duration 24 months; Program orders subject to ongoing availability.


Personal Profile
Mr. Robinson is a Certified Learning Provider (CLP) at Appleton Greene, and he has experience in management, marketing, and sales. He has industry experience within the following sectors: Consultancy; Mining; Oil & Gas; Manufacturing and Logistics. He has had commercial experience within the following countries: United States of America and Canada, or more specifically within the following cities: Denver CO; Salt Lake City UT; Phoenix AZ; Toronto Ont and Vancouver BC. His achievements include the successful research, development, and implementation of a tangible Sales Generation Process. His service skills incorporate sales generation; sales & marketing; business development; project management and mergers and acquisitions. He has BS and MS Degrees.
Successes: Western Region Environmental Manager Peabody Coal Company ,Consulting Practice Development (Grass Roots to 175 multi-office practice);supported Legal Cases -technically defended a$200 million civil lawsuit. Provided multiple expert witness testimonies; Supported legal depositions; sales bonus' always awarded CEO and President of a privately owned a 175 man technical service company built up from a fruit cellar-Sold in 1988, currently CEO and President of a publicly owned Corporation.
To request further information about Mr. Robinson through Appleton Greene, please Click Here.
---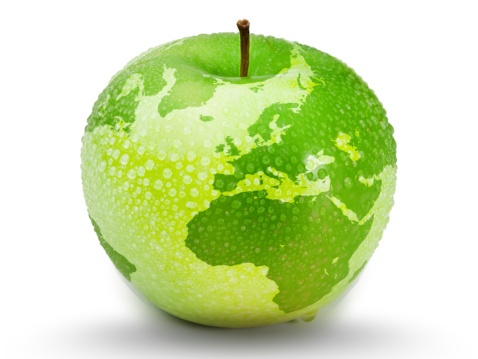 (CLP) Programs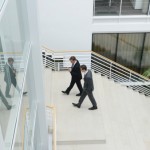 Appleton Greene corporate training programs are all process-driven. They are used as vehicles to implement tangible business processes within clients' organizations, together with training, support and facilitation during the use of these processes. Corporate training programs are therefore implemented over a sustainable period of time, that is to say, between 1 year (incorporating 12 monthly workshops), and 4 years (incorporating 48 monthly workshops). Your program information guide will specify how long each program takes to complete. Each monthly workshop takes 6 hours to implement and can be undertaken either on the client's premises, an Appleton Greene serviced office, or online via the internet. This enables clients to implement each part of their business process, before moving onto the next stage of the program and enables employees to plan their study time around their current work commitments. The result is far greater program benefit, over a more sustainable period of time and a significantly improved return on investment.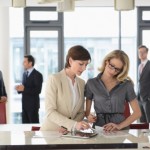 Appleton Greene uses standard and bespoke corporate training programs as vessels to transfer business process improvement knowledge into the heart of our clients' organizations. Each individual program focuses upon the implementation of a specific business process, which enables clients to easily quantify their return on investment. There are hundreds of established Appleton Greene corporate training products now available to clients within customer services, e-business, finance, globalization, human resources, information technology, legal, management, marketing and production. It does not matter whether a client's employees are located within one office, or an unlimited number of international offices, we can still bring them together to learn and implement specific business processes collectively. Our approach to global localization enables us to provide clients with a truly international service with that all important personal touch. Appleton Greene corporate training programs can be provided virtually or locally and they are all unique in that they individually focus upon a specific business function. All (CLP) programs are implemented over a sustainable period of time, usually between 1-4 years, incorporating 12-48 monthly workshops and professional support is consistently provided during this time by qualified learning providers and where appropriate, by Accredited Consultants.
---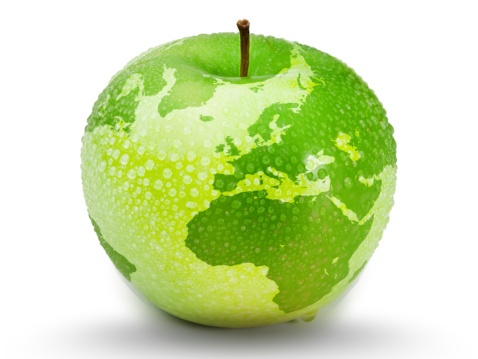 Executive summary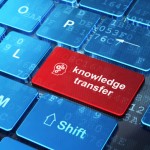 Sales Generation – History
As early as 1900–1915, advocates of sales scientific management, such as Frederick Winslow Taylor and Harlow Stafford Person, recognized that their ideas could be applied not only to manual labor and skilled trades but also to management, professions, and sales. Person promoted an early form of sales process engineering. At the time, postwar senses of the terms sales process engineering and sales engineering did not yet exist; Person called his efforts "sales engineering".
The evolution of modern corporate life in the 1920s through 1960s, sought to apply analysis and synthesis to improve the methods of all functions within a business. After the famous NBC Whitepaper in 1980 titled "If Japan Can… Why Can't We?" the 1980s and 1990s saw the emergence of a variety of approaches, such as business process reengineering, Total Quality Management, Six Sigma, and Lean Manufacturing. Inevitably some of the people involved in these initiatives tried to begin applying what they learned to sales and marketing.
For instance, Cas Welch was instrumental in designing and installing Westinghouse Electric's Total Quality program. As one of the first such programs in American industry, it was emulated by other firms and government agencies. His audits of Westinghouse sales offices caused him to realize companies were mistaken in their assumption that quality applied primarily to products. "Their focus has been to remove the flies from the soup after the customer complains; not to cook the soup without flies in the first place, when it would be less expensive and time-consuming for the sales person to do it right the first time."
James Cortada was one of IBM's management consultants on market driven quality. His book TQM for Sales and Marketing Management was the first attempt to explain the theory of TQM in a sales and marketing context. George Antoin Smith, Jr. in Naperville, IL, an Electrical Engineering graduate of Purdue University, had been a successful Field Sales Engineer and District Sales Manager of Hewlett Packard electronic components to OEMs. In 1989 George Smith received the HP President's Club Award for career excellence in HPs sales organization. In 1992, he started a consulting company to demonstrate to sales managers how they could tactically measure and improve sales productivity. He also wrote the Sales Quality Audit. Todd Youngblood, another ex-IBMer, in his book The Dolphin and the Cow (2004) emphasized "three core principles": continuous improvement of the sales process, metrics to quantitatively judge the rate and degree of improvement, and a well-defined sales process.
Meanwhile, another executive from IBM, Daniel Stowell, had participated in IBM's expansion from selling hardware in the 1960s and '70s "the only way it knew how, through face-to-face sales" to the company's first use of a market channel in a project known as the "Alternate Channels Marketing Test." The idea was to incorporate direct response marketing techniques to accomplish the job of direct salespeople, and the initiative was quite successful. Notably his story illustrated the need for "consensus management" of the sales team. Traditional ways of managing sales people did not work, when team members who had to develop a new way of selling were embedded in 14 different sales offices around the US.
The culture of sales was based on intuition and gut feel, not on data and mathematical logic like the culture of operational excellence. However, many people inside the quality movement could see that the scientific mindset ought to apply to sales and marketing. Paul Selden's "Sales Process Engineering, A Personal Workshop" was a further attempt to demonstrate the applicability of the theory and tools of quality management to the sales function. The book applied Deming's 14 Points and the tools of quality measurement (such as check sheets, run charts, histograms, etc.), in a sales context. While the book did a great job of explaining the management theory, like most of the other books up until this time, it suffered from a lack of real examples demonstrating how such measures had actually helped salespeople sell things.
Then In 2006, Michael Webb wrote Sales and Marketing the Six Sigma Way. With more than 20 years of field sales, management and B2B sales training experience, Webb was the first to explain how the scientific, measurement orientation of process excellence could help salespeople sell.
He pointed out that the purpose of sales is to get customers to take actions, and this is fundamentally different than the purpose of manufacturing. Salespeople have always known they must earn the customer's attention, their time, and their trust if they are ever to get a chance to earn any of their money. Webb pointed out the customer's actions determined whether value or waste had been created. He included case examples of B2B companies whose management used data to make changes that improved conversions by 100% or more. It proved (both to the quality community and to the sales community) that the data-oriented tools of science could help customers buy and salespeople sell. It demonstrated a valuable alternative to management's usual approach of just repeating the "Usual Fixes" such as sales training or CRM, which typically have little measurable or sustainable effect on productivity. The book earned 4.5 stars on Amazon and sold more than 21k copies.
Brent Wahba, an engineer with a background in Lean at GM and Delphi Automotive, also saw that root cause thinking had not yet penetrated the culture of sales and marketing management. His book "The Fluff Cycle," criticized business writers in sales and marketing. He observed that traditional "best practices" approach as well as the insights of sales consultants usually do not work for very long. His point was that this is precisely because they are transplanted from outside the company, rather than being the result of people inside the company improving their thinking about the problems they face.
Wahba's point was not a new one, however. In his book High-Impact Consulting, Robert Shaffer made a resounding statement about all kinds of consulting – not just sales and marketing: "No matter how wise and creative the consultant's analysis and recommendations, they pay off only to the extent that the client does what is necessary to benefit from them. The result is that many consulting projects fail to contribute nearly as much as they might because of the implementation gap, and a great many produce virtually no lasting benefit." As Edwards Deming said "It does not happen all at once. There is no instant pudding."
Scientific methods enable individuals to solve problems. When an engineer succeeds with a difficult problem, he or she can become a hero to his or her company. It may not really matter if no one else understands how they did it. However, companies require many different people to collaborate if sales and marketing problems are to be solved. And people cannot collaborate without learning and sharing an explicit approach for identifying evidence, generating theories, and experimenting.
Most executives are not taught to pay attention to how their employees think and solve problems. Instead, as described by Brian Joiner in his book Fourth Generation Management, they tend to either dictate the activities they want their people to follow (called "2nd generation" management), or (when that fails) hand down objectives without regard for how they will be achieved (called "3rd generation" management).
Sales productivity has been declining due to changes in their customer's behaviors. For example, Google and the CEB recently reported that B2B companies are avoiding salespeople until as much as 60 to 70% of their company's decision-making process is complete. Companies who study sales and marketing, such as Forrester, commonly admit that chief sales officers are expecting difficulty securing revenue targets. CSO Insights reported that the average sales forecast has a lower probability of winning than a pass bet at the craps tables in Las Vegas. Perhaps it is no wonder the turnover rates of salespeople are often 40% or more.
In this environment, some companies are looking for alternatives. Robert Pryor points out in his book, Lean Selling, that "Lean is a methodology that revolutionizes the processes for producing products and for delivering services, and the Lean Thinking that captures its principles are the most disruptive and transformational management ideas since the Industrial Revolution that began over 100 years ago."
Such advanced management thinking is demonstrating that the principles underlying operational excellence are crucially important to CEOs. That is because the vocabulary and the concepts of operational excellence provides CEOs with the framework to engage their people to improve their thinking. For example, recognizing that results in business are caused by people's behaviors, The Shingo Prize for excellence in manufacturing focuses on the beliefs which cause people's behaviors. The Shingo Model does not begin by teaching people the tools used in process excellence, as has been the norm for 50 years in all forms of process improvement. Instead, it starts by helping people to understand the underlying principles that explain why those tools work. For example, "Seek Perfection" is a principle that capitalizes on the natural human desire to want their life to be better. "Embrace Scientific Thinking" is a principle that demonstrates how we all naturally learn. With principles as the foundation, when people find themselves in an area where the tools that were invented for manufacturing don't easily apply (like sales and marketing), they can use those principles to develop tools that are appropriate to solving the problems at hand.
Such an approach does not assume (as most sales training and CRM companies assume) that a process is something handed down to a sales team from outside the company or from someone higher in the organization. Instead, it recognizes that the process must be originated by the people responsible for doing the work. It is their best understanding of how to achieve the objectives the company desires.
This presents unique challenges to managers, and opportunities for businesses. The Internet has revolutionized how companies buy and sell. It is time for sales and marketing management to revolutionize itself through the application of rational principles. This is what Sales Generation Management is about.
Examples of this are found in Michael Webb's 2014 book on the topic, Sales Process Excellence. This privately published work presents more than 40 industry examples from Webb's client case files illustrating in detail why sales and marketing needs operational excellence, and how operational excellence changes and improves Sales Generation Management.
---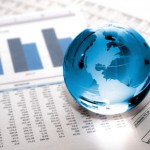 Sales Generation – Current Position
The first trend is for businesses to be more deliberately rational in their use of language to define the evidence their marketers and sellers are seeing. No longer can business leaders afford to allow their people to throw around terms such as "customer" or "qualified prospect" without operationally defining them.
Then, as the clarity and consistency of what these terms refer to, the second trend will become incredibly powerful. That trend is the ability to "instrument" the interactions between salespeople and their customers, to provide visibility to where the problems in the sales and buying processes are located.
For example, today's software products are enabling sales teams to track their activities and the customer's responses at a much higher level of granularity than has ever been possible before. This kind of feedback, if used effectively by sales managers, has a powerful ability to elevate and sustain a sales team's performance.
Generally speaking, a process is a set of activities through which workflows achieve a common result. Processes define the best ways of doing the work, or of accomplishing a goal. Processes are used to create products or to deliver services to customers.
Sales processes are simply a special kind of service. They differ from other service processes in one primary respect. The value created by a sales process is determined by whether the recipient of the service takes the action you want them to take. For example, a landing page on a website could be considered a kind of sales process. The headline, body copy, testimonials, and call to action create value to the extent they get visitors to the page to provide the requested information (usually their name and email address, etc.). Likewise, a proposal presentation from a salesperson, creates value to the extent the recipients accept the proposal and buy what is offered.
Reasons for having a well-thought-out sales process include seller and buyer risk management, standardized customer interaction during sales, and scalable revenue generation. Approaching the subject from a "process" point of view offers an opportunity to use design and improvement tools from other disciplines and process-oriented industries. Joseph Juran observed that "there should be no reason our familiar principles of quality and process engineering would not work in the sales process".
Unfortunately, while this is true, he failed to also recognize the unique challenge presented by the selling environment, which has made it much less receptive to process thinking. For example, In Management of a Sales Force (12th Ed. p. 66) by Rich, Spiro and Stanton a "sales process" is presented as consisting of eight steps. These are:
– Prospecting / initial contact
– Pre-approach – planning the sale
– Identifying and cross questioning
– Need assessment
– Presentation
– Meeting objections
– Gaining commitment
– Follow-up
There are, however, also sales processes with other number of steps such as the one by HubSpot with five and by Vainu.
Such depictions of the sales process is from the seller's point of view only. This is a huge problem, because customers will not follow a process that does not create value for them. This lack of customer value presents a special dilemma for salespeople. That is because when managers assume processes are to be followed without regard to the value they create for customers, the processes become increasingly difficult to follow. Due to human nature, this arrangement generally guarantees a decay in performance over time.
The more productive arrangement is to provide workers with an objective, along with a process for achieving it, and then to ask them if they can improve the process so as to exceed the objective, or achieve it more easily. This engages the minds of the participants in a self-interested manner that serves workers, managers, and customers alike.
Once salespeople are challenged, as a team, to find better ways to sell, process language is the indispensable means of enabling them to measure cause and effect, identify steps that are problematic, and develop creative ways of improving. They allow the prediction of numbers of sales based on customer actions.
Some recent advances in sales process thinking and innovation have resulted in processes which are non-linear, separate the process into multiple aspects which can be tracked independently, and are based purely on outcomes rather than activities – such as the Essential Sales Process. This enables sales teams to own and improve their ways of working, while providing the necessary rigor required from the sales management team.
---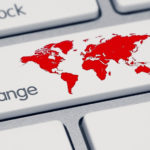 Sales Generation – What To Expect
The Sales Generation Management corporate training program, designed by Mr. Robinson, a Certified Learning Provider (CLP) at Appleton Greene, features the implementation of a tangible business process, which is focused upon establishing enterprise (complex) sales management solutions that generates sales.
The following is a summary of the general process steps that will be completed during the program:
• Establish Process Framework Vision, Goals and Objectives. • Enterprise hierarchy roles and responsibilities.
• Align activities with Corporate vision, goals, objectives values and culture.
• Define process Functionality and Interrelationships.
• Define process outputs and KPIs.
• Define process inputs and domains.
• Define process data-flow requirements and process sequencing.
• Define resource roles and responsibilities.
• Define quality control and monitoring requirements.
• Document Sales Generation Management Process procedures.
• Corporate Defines Goals.
• Conditions to Achieve-Metrics.
• Processes to Manage-SGM.
• Supported and Delivered by the Team.
• Team Empowered to Achieve-Metrics, KPIs (See Figure 2-Subject to Change).
• Team implements effective processes-policies, procedures, guidelines.
• Processes changed to achieve desired conditions-functionality. reporting, LEAN practices.
• Desired Goals, Objections and Conditions met.-Metrics. The value of the Sales Generation Management (SGM) process includes but is not limited to:
• Meeting Corporate goals and objectives.
• Aligning services with internal and external clients.
• Aligning resources with company values and culture.
• Supports employees reaching professional and personal goals.
• Establishing the value by providing internal and external quality services.
• Providing employees success goals and accountability metrics.
• Enhances the development of a teamwork culture.
• Develops leadership, and an entrepreneurial winning culture.
• Supports Corporate sustainability goals.
---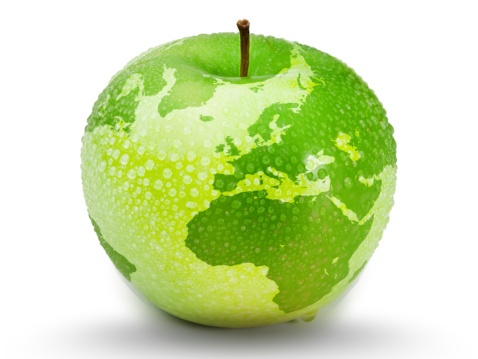 Curriculum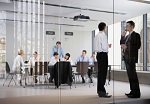 Sales Generation – Part 1- Year 1
Part 1 Month 1 Internal Analysis
Part 1 Month 2 Goal Setting
Part 1 Month 3 SGM Process
Part 1 Month 4 SGM Management
Part 1 Month 5 Market Management
Part 1 Month 6 Market Influencers
Part 1 Month 7 Fatal Flaws
Part 1 Month 8 Marketing Optimization
Part 1 Month 9 Market Segmentation
Part 1 Month 10 Managing Sales
Part 1 Month 11 Generating Sales
Part 1 Month 12 Characterising Opportunities
---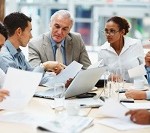 Sales Generation – Part 2- Year 2
Part 2 Month 1 Identifying Opportunities
Part 2 Month 2 Identifying Buyers
Part 2 Month 3 Target Analysis
Part 2 Month 4 Prioritising Sales
Part 2 Month 5 Playbook Priorities
Part 2 Month 6 Playbook Segmentation
Part 2 Month 7 Proposal Management
Part 2 Month 8 Proposal Success
Part 2 Month 9 Budget Optimization
Part 2 Month 10 IT Management
Part 2 Month 11 Culture Management
Part 2 Month 12 Process Mapping
---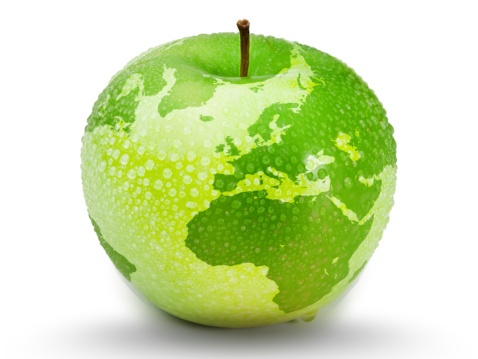 Program Objectives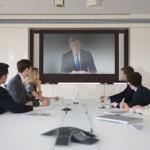 The following list represents the Key Program Objectives (KPO) for the Appleton Greene Sales Generation corporate training program.
Sales Generation – Year 1
Part 1 Month 1 Internal Analysis
The first stage of the program is to understand the history, current position and future outlook relating to Sales Generation Management, not just for the organization as a whole, but how the Sales Generation Process impacts each individual department, including: customer service; e-business; finance; globalization; human resources; information technology; legal; management; marketing; production; education and logistics. This will be achieved by implementing a process within each department, enabling the head of that department to conduct a detailed and thorough internal analysis to establish the internal strengths and weaknesses and the external opportunities and threats in relation to sales Generation Management and to establish a MOST analysis: Mission; Objectives; Strategies; Tasks, enabling them to be more proactive about the way in which they plan, develop, implement, manage and review (CPI), within their department. This can also be undertaken separately within the Sales Department.
Part 1 Month 2 Part 1 Month 2 Goal Setting
This workshop analyses how your company sets goals. It incorporates a process that features: calculating your monthly sales goals; setting waterfall goals; sequence goals; activity goals; how to incentivize goals; monitoring goal progression; setting stretch goals; suggesting mentor goals and creating a collective goal. It effectively decentralizes the process for goal setting, which ensures that your employees' personal goals are aligned with those of your organization.
Part 1 Month 3 Part 1 Month 3 SGM Process
The Sales Generation Management workshop is a business process, focused on establishing enterprise (complex) sales management solutions that generates sales. Sales Generation Management is the process of developing a sales force, coordinating sales operations, and implementing sales techniques that allow a business to consistently hit, and even surpass, its sales targets. If your business brings in any revenue at all, a Sales Management Strategy is an absolute must. This workshop enables you to develop one.
Part 1 Month 4 SGM Management
Once you have developed a Sales Generation Management Strategy, the next challenge is to actually implement it successfully. This is where most organizations fall down, but it is actually very easy to ensure that things are implemented in the way that you intended, as long as there is a process that facilitates this. The problem usually is that the majority of internal employees are all invariably target, project, task and problem-driven and this is perfectly understandable. This workshop therefore enables us to implement a process that will not only enable your employees to manage the successful implementation of your strategy in less time, but will also enable our consultants and learning providers to facilitate implementation for you.
Part 1 Month 5 Market Management
The marketing management process consists of the activities marketing managers do to optimize the marketing mix, including sourcing new marketing mix ideas, implementing them, analyzing the results, and doing it all over again.
Part 1 Month 6 Market Influencers
Influencer marketing is the process of identifying, researching, engaging and supporting the people who create the online conversations that impact your brand, programs and products. Influencer marketing can help you achieve most marketing objectives: generate leads, change perceptions, drive awareness. But it's not as simple as getting people to be your megaphones. That won't work. It's about finding opportunities to build relationships with people who touch your potential customers in some way. These are the people who will help you achieve more, with less. If you earn their trust, you will be invited into those new audiences you crave.
Part 1 Month 7 Fatal Flaws
Through the years of working with salespeople from many different industries and all levels of performance, we have found three fatal flaws for sales failure. While these are primary observations of B2B Selling professionals, you could probably find these same three in other forms of selling. They include: time management; Lack of prospecting for new business and talking too much and not listening. It may appear at first glance that these are personal failures or human errors, in fact they are procedural failures, which can be eradicated.
Part 1 Month 8 Marketing Optimization
Marketing Optimization is the process of improving the marketing efforts of an organization in an effort to maximize the desired business outcomes. Marketing optimization is performed on each individual marketing tactic employed, as well as optimizing the fit of those tactics into the marketing strategy as a whole.
Part 1 Month 9 Market Segmentation
Market segmentation is the process of dividing a target market into smaller, more defined categories. It segments customers and audiences into groups that share similar characteristics such as demographics, interests, needs, or location.
Part 1 Month 10 Managing Sales
Sales management is the process of developing a sales force, coordinating sales operations, and implementing sales techniques that allow a business to consistently hit, and even surpass, its sales targets. If your business brings in any revenue at all, a sales management strategy is an absolute must.
Part 1 Month 11 Generating Sales
Generating sales leads is the process of making contact with and collecting information from prospective clients. In larger companies, generating sales leads falls to the marketing department, since they're responsible for creating all advertising and outreach materials.
Part 1 Month 12 Characterising Opportunities
Sales opportunity management (or sales pipeline management) is the process of tracking potential sales as they move through your pipeline, as well as reviewing key metrics about closed deals. By characterising opportunities, it helps us to understand the nuances between different types of prospects, leads and contacts and how to manage them proactively.
---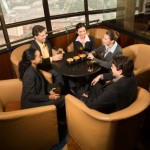 Sales Generation – Year 2
Part 2 Month 1 Identifying Opportunities
There are effectively 5 ways in which we can use to identify opportunities: Locate or Create Multiple Sources of Customer Activity Data and Start Monitoring Trends; Analyze Your Customer Behavior and Build a Persona; Review Purchase History and Budget; Review Current Events; Score Your Customer Interactions.
Part 2 Month 2 Identifying Buyers
People have six motives for buying any product or service: 1) Desire for financial gain 2) Fear of financial loss 3) Comfort and convenience 4) Security and protection 5) Pride of ownership 6) Satisfaction of emotion The five buying decisions came in a sequential, building order.
Part 2 Month 3 Target Analysis
Target analysis is an examination of potential targets to determine military importance, priority of attack, and weapons required to obtain a desired level of damage or casualties.
Part 2 Month 4 Prioritising Sales
By spending time pre-qualifying outbound leads, top salespeople save time and are able to determine which prospects should be called first by how well qualified they are to buy.
Part 2 Month 5 Playbook Priorities
A good Operations Playbook clearly defines roles and responsibilities. It also establishes a standard process from shift to shift and from location to location. With a playbook, employees know their role, how they contribute to a successful shift and the performance metrics they will be measured against.
Part 2 Month 6 Playbook Segmentation
The main benefit of segmentation for sales is the same as that for marketing: Breaking the prospect/customer universe down into smaller groups allows both organizations to graduate from speaking to the lowest common denominator to wants/needs that are more relevant and therefore effective but not as broadly shared.
Part 2 Month 7 Proposal Management
Companies battle information that is often poorly managed and maintained. Structuring business proposals and responses efficiently and at scale becomes impossible. This costs your enterprise time, money, revenue, customer loyalty, trust, and credibility. Expensive compliance failures hurt your brand.
Part 2 Month 8 Proposal Success
Your proposal is intended to sell your company so it must be persuasive. The text should be crafted to elevate your solution above others. Use strong, convincing language as you present your concept. Including positive words or phrasing will add to the appeal of the proposal.
Part 2 Month 9 Budget Optimization
The sales procedures are the most important factors for keeping companies alive and profitable. So sales and budget sales are considered as important parameters influencing all other decision variables in an organisation. Therefore, poor sales forecasting can lead to great loses in an organisation caused by inaccurate and non-comprehensive production and human resource planning.
Part 2 Month 10 IT Management
The role of IT in sales management is very simple; it's designed to make the life of you and your field sales team easier while increasing productivity and performance. Every piece of software from mobile CRM to ERP, email to Smartphone is built to serve that purpose.
Part 2 Month 11 Culture Management
Culture is the foundation of every solid business. It reflects what you stand for, what you value and what you aspire to achieve. It defines your company's personality and shapes how you behave, work and communicate. Sales leaders have a responsibility to create a positive environment that keeps their teams motivated and engaged. This is not only pivotal to boost productivity. It is intrinsic to your company's profitability and longevity.
Part 2 Month 12 Process Mapping
Process mapping is an analysis of the details of the process, to see whether it will be effective. The map establishes the boundaries of the sales management process that will be analysed with an explanation of the rationale for the process activity.
---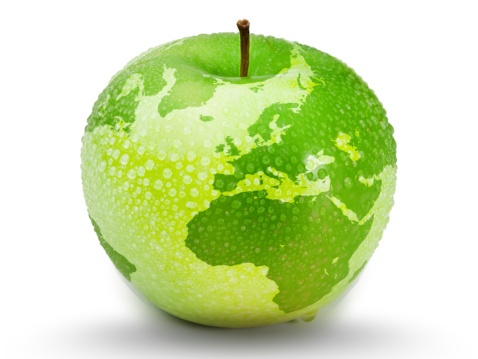 Methodology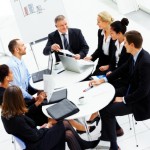 Sales Generation – What is a Sales Generation Process
It is important to recognize that there are various processes in sales. You have a sales forecasting process, a data entry management process, a budgeting, sales recruitment, performance evaluation process, a sales order processing process, etc.
These are all necessary workflows that ensure that the sales organization runs a smoothly as possible. But the sales generation process is the one that:
– Maximizes opportunity conversion rate
– Reduces sales cycle
– Increases deal size/value margin
It is a stable framework or series of performance-driving sales activities based on your organization's best track record of closing deals.
There are four main types of sales management process:
– Territory (improving efficiency over a given area/territory)
– Opportunity (increasing effectiveness for individual deals)
– Call (planning individual customer interactions)
– Account (maximizing long-term value from existing clients)
Depending on the type of organization you work for, you may have one or all of these sales management processes in place.
If you work heavily in field-based sales, then you'll need effective territory and account management processes – if it's more inside sales, then a call and opportunity management process would be more applicable.
---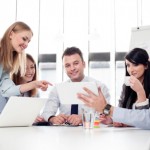 Sales Generation – Is sales generation important?
In short, yes.
I think most sales managers would agree that they need some sort of model for measuring sales activities against a rep's individual performance.
The problem is sales manager reports might contain a lot of relevant data but without a clear, coherent system with which to put it in it's difficult to know what do with it.
A sales management process provides managers with that system.
It helps them to maintain a level of control, predictability (forecasting) and scalability. It reduces the sales cycle, increase sales efficiency, effectiveness and most importantly sales productivity.
Without it, sales directors have zero visibility into their team's activities and even less control over managing them.
---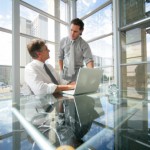 Sales Generation – Existing Accounts
The most common sales management processes you will come across online are often developed for opportunity and territory management – probably because they are (fairly) straightforward to put together:
You gather information from a prospect, you qualify them, develop a sales strategy and then execute it. I know this is a horrendously simplified version of things, but that is essentially the general idea. When it comes to account management, however, the process isn't quite so simple. To reap the rewards of an effective sales management process you not only need to align your goals with those of your clients but develop a plan that creates mutual value. This obviously takes a lot more time and planning hence their sparsity, but seriously, it's crazy to overlook it; there are so many benefits of customer retention over acquisition. We could indeed write an entire corporate training program which was just based upon customer retention.
---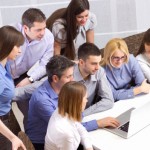 Sales Generation – New Business Development
Imagine working for a company without any employees dedicated to growing and developing the business. Nobody to challenge you to improve or tell you about new business opportunities, changes in the market, what your competition is up to, or how you can attract your target audience more effectively. This would make it pretty hard to succeed, don't you think?
That's why companies establish business development practices and hire employees to focus on these tasks (among others) to help them grow. Business development is the process of implementing strategies and opportunities across your organization to promote growth and boost revenue. It involves pursuing opportunities to help your business grow, identifying new prospects, and converting more leads into customers. Business development is closely tied to sales and business development teams and representatives are almost always a part of the greater sales organization.
Although business development is closely related to sales, it's important to note what makes them different. Business Development vs. Sales. As mentioned, business development lives within the sales team yet it serves a different function than typical sales work and responsibilities. Business development is a process that helps your company establish and maintain relationships with prospects, learn about your buyer's personas, increase brand awareness, and seek new opportunities to promote growth.
In contrast, sales teams sell your product or service to customers and work to convert leads into customers. Business development-related work simplifies the work of a salesperson or sales manager. Let us take a closer look at what business development representatives — the people responsible for carrying out the various business development tasks — do next.
Business development representatives (BDRs) seek out and establish new strategies, tactics, targets, employees, and prospects for your business. The goal of all BDRs is to find ways to grow and provide long-term value for the business.
Although some BDR responsibilities may change over time and as your business grows, the following list will provide you with a solid understanding of typical BDR tasks.
Qualify leads
BDRs must qualify leads and pinpoint ideal prospects to determine who they'll sell to. Typically, leads are qualified through calls, emails, web forms, and social media. The key to qualifying leads (leads who are assigned to the BDRs as well as leads BDRs identify themselves) is to consider their needs and then determine whether or not your product or software could be a solution for them.
Identify and communicate with prospects
By qualifying leads and searching for people who fit your buyer personas, BDRs will identify ideal prospects. They can communicate with those prospects directly to learn more about their needs and pain points.
This way, BDRs can determine whether the prospect will really benefit from your product or service by becoming a customer. This is important because it increases the potential of improved customer loyalty and retention.
Once the BDRs have identified ideal prospects, those prospects can be passed along to a sales rep on the team (or sales manager, if necessary) who can nurture them into making a deal.
Proactively seek new business opportunities
Proactively seeking new opportunities, whether that's in terms of the product line, markets, prospects, or brand awareness is an important part of your business's success. BDRs work to find new business opportunities through networking, researching your competition, and talking to prospects and current customers.
If a new business opportunity is identified, BDRs should schedule marketing assessments and discovery meetings with the sales reps on the team so they can all assess whether or not there's potential for a deal.
Stay up-to-date on competition and new market trends
It's important to stay up-to-date on your competition's strategies, products, and target audience as well as any new market and industry trends. This will allow you to more effectively identify ideal prospects. It also helps your business prepare for any shifts in the market that could lead to the need for a new approach to qualifying leads and attracting your target audience.
Report to salespeople and development managers
As we reviewed, at most companies, BDRs report to sales reps and sales managers. BDRS must communicate with these higher-ups for multiple reasons such as discussing lead qualification strategies and how to get prospects in touch with sales reps to nurture them into customers.
BDRs also have to report their findings (such as business opportunities and market trends) to sales reps and managers. Relaying this information and collaborating with sales reps and managers to develop and/ or update appropriate strategies for your business and audience is critical to your success as an organization.
Promote satisfaction and loyalty
A BDRs interaction with a prospect might be the very first interaction that prospect ever has with your business. So, creating a great first impression right off the bat is crucial to promote interest early on. Whether a BDR is working to qualify the lead, learn more about the prospect and their needs, or find the right sales rep to work on a deal with them, their interactions with all of your prospects matter.
Once a BDR researches the prospect or begins interacting with them, ensure they tailor all communication towards the prospect. Customizing all content sent their way shows them they are being listened to and cared for. These actions are professional and leave a strong impression.
Business development ideas are tactics you can implement to positively impact your company in a multitude of different ways. They can help you identify ideal prospects, network more effectively, improve brand awareness, and uncover new opportunities.
---
Industries
This service is primarily available to the following industry sectors: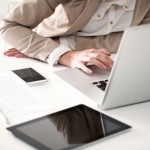 Consultancy
The consulting industry, now nearly ubiquitous, was not as well known in the mid-twentieth century. The earliest consultants were found in medicine, at least in the United States. These professionals were physicians who specialized in a particular area of medicine, such as Eye, Ear, Nose and Throat, Neurology, Orthopedics, Surgery, Pediatrics or Psychiatry. During this time, a primary care physician was better known as a general practitioner and would contact a specialist for consultation with a patient. Either the patient made a visit to the consultant's office or the consultant visited the patient in the hospital. The fee for this service was considerably higher than an office visit to the general practitioner. Consultants in medicine could also be known as an "Attendings", meaning that they were affiliated with a particular medical center and had achieved an 'Attending' status because of their credentials or their extensive experience in a particular area. These physicians were also the teachers/mentors of residents at medical centers and were the heads of Grand Rounds, an important weekly gathering of students, staff and Attending to observe and discuss various patients. The rounds took place in the patient's hospital room where the Attending examined the patient or in an auditorium where the patient's medical condition was reviewed, sometimes with the patient present to answer questions. In the area of mental health, consultants, usually psychiatrists, were available to meet with staff on psychiatric units of medical centers and later in the 1960s in community centers. As business, industry and technology advanced, consultants became more prolific and necessary. Professions and businesses, such as, architecture advertising, education, marketing, science and technology from the 1960s to the present time all found it beneficial to call on the services of consultants.
Consultation today continues to thrive in many different areas of technology, business, science and the professions. Companies frequently want to know if they are moving in the right direction and, if not, how they could go about making modifications. This is a healthy attitude and a positive one to take every five to ten years. For several decades up to the present time, I have observed and listened to consultants make presentations to clients in the medical field and over the years, I have been a consultant myself. During this time, I sought out the best qualities I saw and heard and combined these with others I thought were important. This experience taught me how serious a responsibility it was to be in this position. First, you want to provide what is asked of you and second, you wish to achieve an outcome that is beneficial to the client and rewarding to you. But prior to beginning any consultative preparation, the key principle I like to follow is listening. Here is when you learn what the priorities are, what the nuances are and what the realistic timeline is for you to complete your work. After hearing this information, you are in a better position to ask questions and learn more about your assignment. The listening/questioning factors cannot be stressed enough. They provide information you may not otherwise receive and, in general, save time, But once accomplished, you are ready to prepare an outline and submit it to the client to see if everyone is on track. Following approval, you can organize your research and develop documents/ materials that would be of value to the company. This would be accompanied by a timeline with a date(s) for presentations meetings and conference calls. Of course, the consultation could take a different path if you need to be onsite more frequently as well as send the company timely information. Sometimes, a consultation continues beyond its timeline because the client wants you to consult with them in an advisory capacity. In other cases, it stops at the appointed time.
The future outlook for consulting is very promising according to many news articles and publications. It confirms what numerous CEOs, presidents and owners of companies predict – that within the next five to fifteen years, the consulting industry will soar higher than it is today (futureofeverthing.io). According to Griffin O' Shaugnessy, Founder and President, Canopy Advisory Group, "within 10 years, consulting will be the predominant industry in the country with more than 50% of the US workforce identifying themselves as consultants." But the industry will look different. Instead of large companies, there will be more freelance, entrepreneurial people in the field, possibly working from home. This is true globally, not only true in the United States. With social media and the internet providing overwhelming technical information, people are educating themselves more online and gaining the skills to provide services to companies that have specialized requirements. Jim Morris, President and Owner of The Alternative Board, Tennessee Valley, confirms the increases in consultants in the future, and also emphasizes that with new forms of technologies, consultants will need specific knowledge and expertise. He adds that this "will not only be required but worth more". Others state that consultants will need to move quickly, know their subject well, and be willing to eliminate the need for a consultant. But O'Shaugnessy notes in some cases, the full-time workforce outside of corporate offices will be leaner and groups of consultants will be called upon to provide the expertise required. In addition, there will be need for consultants in behavioral settings and here interaction with employees on-site will be required. The important takeaways are that the consultant needs to be knowledgeable, provide value added capabilities, give the company the competitive edge it desires for its industry and adapt to changing conditions.
---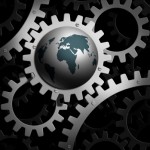 Mining
Mining exists in many countries. London is known as the capital of global "mining houses" such as Rio Tinto Group, BHP Billiton, and Anglo American PLC. The US mining industry is also large, but it is dominated by the coal and other nonmetal minerals (e.g., rock and sand), and various regulations have worked to reduce the significance of mining in the United States. In 2007 the total market capitalization of mining companies was reported at US$962 billion, which compares to a total global market cap of publicly traded companies of about US$50 trillion in 2007. In 2002, Chile and Peru were reportedly the major mining countries of South America. The mineral industry of Africa includes the mining of various minerals; it produces relatively little of the industrial metals copper, lead, and zinc, but according to one estimate has as a percent of world reserves 40% of gold, 60% of cobalt, and 90% of the world's platinum group metals. Mining in India is a significant part of that country's economy. In the developed world, mining in Australia, with BHP Billiton founded and headquartered in the country, and mining in Canada are particularly significant. For rare earth minerals mining, China reportedly controlled 95% of production in 2013.
While exploration and mining can be conducted by individual entrepreneurs or small businesses, most modern-day mines are large enterprises requiring large amounts of capital to establish. Consequently, the mining sector of the industry is dominated by large, often multinational, companies, most of them publicly listed. It can be argued that what is referred to as the 'mining industry' is actually two sectors, one specializing in exploration for new resources and the other in mining those resources. The exploration sector is typically made up of individuals and small mineral resource companies, called "juniors", which are dependent on venture capital. The mining sector is made up of large multinational companies that are sustained by production from their mining operations. Various other industries such as equipment manufacture, environmental testing, and metallurgy analysis rely on, and support, the mining industry throughout the world. Canadian stock exchanges have a particular focus on mining companies, particularly junior exploration companies through Toronto's TSX Venture Exchange; Canadian companies raise capital on these exchanges and then invest the money in exploration globally. Some have argued that below juniors there exists a substantial sector of illegitimate companies primarily focused on manipulating stock prices.
Mining operations can be grouped into five major categories in terms of their respective resources. These are oil and gas extraction, coal mining, metal ore mining, nonmetallic mineral mining and quarrying, and mining support activities. Of all of these categories, oil and gas extraction remains one of the largest in terms of its global economic importance. Prospecting potential mining sites, a vital area of concern for the mining industry, is now done using sophisticated new technologies such as seismic prospecting and remote-sensing satellites. Mining is heavily affected by the prices of the commodity minerals, which are often volatile. The 2000s commodities boom ("commodities supercycle") increased the prices of commodities, driving aggressive mining. In addition, the price of gold increased dramatically in the 2000s, which increased gold mining; for example, one study found that conversion of forest in the Amazon increased six-fold from the period 2003–2006 (292 ha/yr) to the period 2006–2009 (1,915 ha/yr), largely due to artisanal mining.
---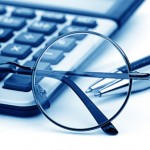 Oil & Gas
The petroleum industry, also known as the oil industry or the oil patch, includes the global processes of exploration, extraction, refining, transporting (often by oil tankers and pipelines), and marketing of petroleum products. The largest volume products of the industry are fuel oil and gasoline (petrol). Petroleum (oil) is also the raw material for many chemical products, including pharmaceuticals, solvents, fertilizers, pesticides, synthetic fragrances, and plastics. The extreme monetary value of oil and its products has led to it being known as "black gold". The industry is usually divided into three major components: upstream, midstream, and downstream. Upstream deals with Drilling and Production mainly.
Petroleum is vital to many industries, and is necessary for the maintenance of industrial civilization in its current configuration, making it a critical concern for many nations. Oil accounts for a large percentage of the world's energy consumption, ranging from a low of 32% for Europe and Asia, to a high of 53% for the Middle East.
Other geographic regions' consumption patterns are as follows: South and Central America (44%), Africa (41%), and North America (40%). The world consumes 30 billion barrels (4.8 km³) of oil per year, with developed nations being the largest consumers. The United States consumed 25% of the oil produced in 2007. The production, distribution, refining, and retailing of petroleum taken as a whole, represents the world's largest industry in terms of dollar value.
Governments such as the United States government provide a heavy public subsidy to petroleum companies, with major tax breaks at virtually every stage of oil exploration and extraction, including the costs of oil field leases and drilling equipment.
In recent years, enhanced oil recovery techniques — most notably multi-stage drilling and hydraulic fracturing ("fracking") — have moved to the forefront of the industry as this new technology plays a crucial and controversial role in new methods of oil extraction.
---