Sales Enablement
Insert (CLP) Photograph on Web Page (Align Right)
The Appleton Greene Corporate Training Program (CTP) for Sales Enablement is provided by Mr. Oluwole Certified Learning Provider (CLP). Program Specifications: Monthly cost USD$2,500.00; Monthly Workshops 6 hours; Monthly Support 4 hours; Program Duration 15 months; Program orders subject to ongoing availability.
Insert (CLP) Photograph on Web Page (Align Right)
Personal Profile
To request further information about Mr. Oluwole through Appleton Greene, please Click Here.
---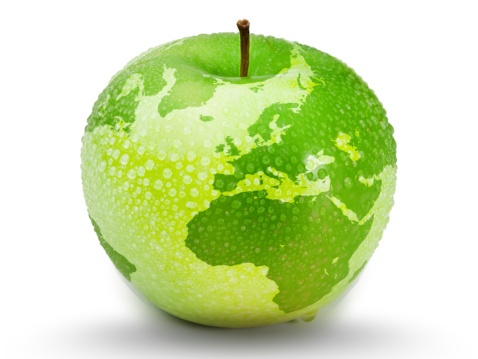 (CLP) Programs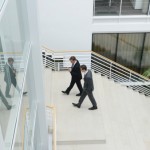 Appleton Greene corporate training programs are all process-driven. They are used as vehicles to implement tangible business processes within clients' organizations, together with training, support and facilitation during the use of these processes. Corporate training programs are therefore implemented over a sustainable period of time, that is to say, between 1 year (incorporating 12 monthly workshops), and 4 years (incorporating 48 monthly workshops). Your program information guide will specify how long each program takes to complete. Each monthly workshop takes 6 hours to implement and can be undertaken either on the client's premises, an Appleton Greene serviced office, or online via the internet. This enables clients to implement each part of their business process, before moving onto the next stage of the program and enables employees to plan their study time around their current work commitments. The result is far greater program benefit, over a more sustainable period of time and a significantly improved return on investment.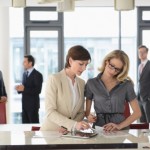 Appleton Greene uses standard and bespoke corporate training programs as vessels to transfer business process improvement knowledge into the heart of our clients' organizations. Each individual program focuses upon the implementation of a specific business process, which enables clients to easily quantify their return on investment. There are hundreds of established Appleton Greene corporate training products now available to clients within customer services, e-business, finance, globalization, human resources, information technology, legal, management, marketing and production. It does not matter whether a client's employees are located within one office, or an unlimited number of international offices, we can still bring them together to learn and implement specific business processes collectively. Our approach to global localization enables us to provide clients with a truly international service with that all important personal touch. Appleton Greene corporate training programs can be provided virtually or locally and they are all unique in that they individually focus upon a specific business function. All (CLP) programs are implemented over a sustainable period of time, usually between 1-4 years, incorporating 12-48 monthly workshops and professional support is consistently provided during this time by qualified learning providers and where appropriate, by Accredited Consultants.
---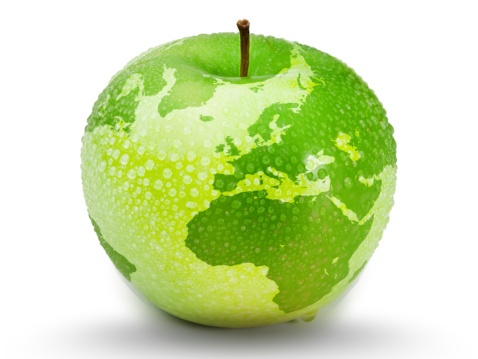 Executive summary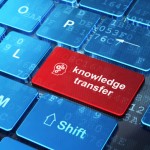 Sales Enablement
As a simple definition, sales enablement is anything you can do to help your salespeople close more deals, faster. Although this definition is simplistic, the phrase 'anything you can do' is not so simple to implement.
To better understand what 'anything' in the sentence above means, consider these more detailed definitions:
Forrester, one of the most globally influential research and advisory firms that uses customer centric insights to help business leaders accelerate growth, defines Sales Enablement as:
"A strategic, ongoing process that equips all client-facing employees with the ability to consistently and systematically have a valuable conversation with the right set of customer stakeholders at each stage of the customer's problem-solving life cycle to optimize the return on investment of the selling system."
Gartner, another globally recognized research and consulting firm focused on providing unbiased, rigorously vetted and vendor-agnostic guidance to help business leaders make mission-critical decisions, defines Sales Enablement as:
"The activities, systems, processes, and information that support and promote knowledge-based sales interactions with client and prospects."
No doubt, sales enablement is fast becoming a mission critical ingredient for the sales function of top performing organizations. Unfortunately, many organizations are not fully clear on what sales enablement means in their context and how they can go about building a fit-for-purpose sales enablement function – we have designed this Sales Enablement Program to help you with these challenges.
This Sales Enablement program has been created to help move your organization's sales enablement function to the next level, irrespective of the level you may be currently. Designed in modular workshops, this program is intended to firstly understand where you are on your sales enablement evolution journey, then using leading practices and concepts, this program will accelerate your sales enablement function so you can start realizing faster and higher returns on investments in your sales function.
The illustration below shows how sales enablement directly impacts how you meet your sales objectives. The more evolved your sales enablement function is, the higher your chances of meeting and exceeding objectives.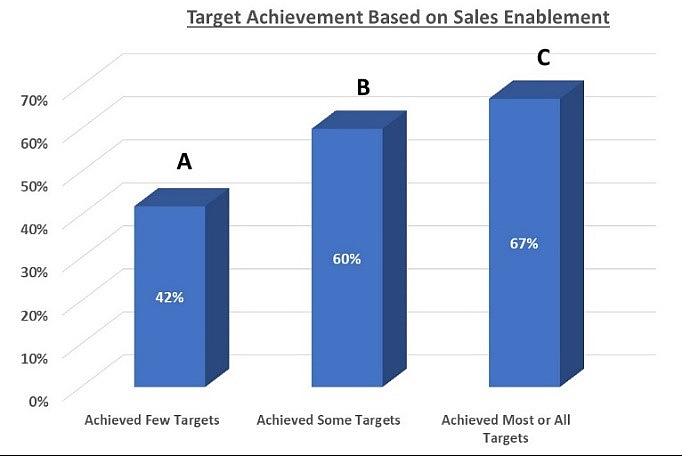 Organizations in Column A have their Sales Enablement function suited for yesterday's world.
Organizations in Column A have their Sales Enablement function suited for yesterday's world.
Organizations in Column B, have their sales enablement function designed to meet the demands of today's world.
Column C refers to organizations with a sales enablement function equipped and ready to excel even with the future of work (tomorrow's world)
The illustration below describes these 3 levels of evolution of a sales enablement function. A review of this provides you with some initial estimation as to the current level of your sales enablement function.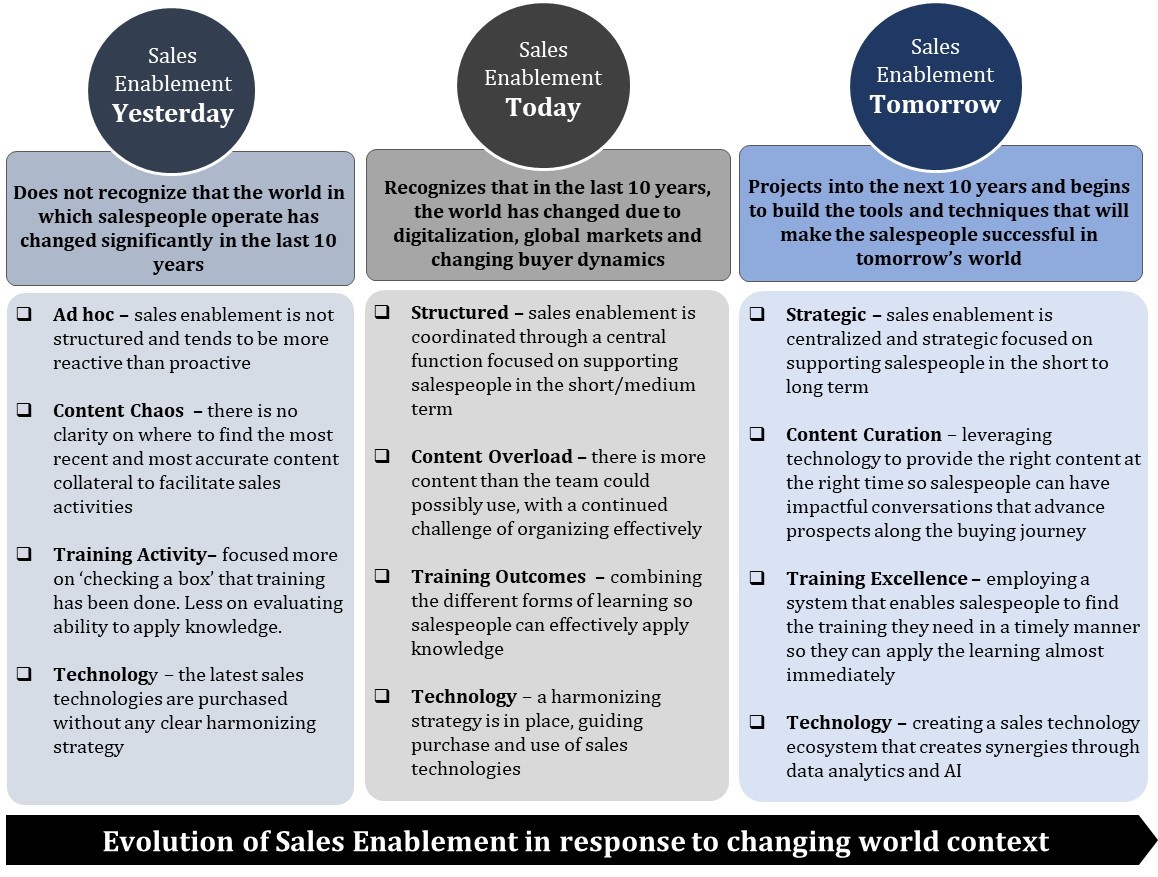 No matter where your sales enablement function might be at the moment, this Sales Enablement Program is designed to get your sales enablement to align with what is required in today's world, but more importantly to get you ready for the future. Find below more details on the 3 evolution stages and how this program gets you there.
---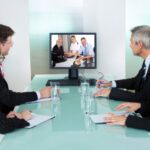 Sales Enablement for Yesterday's World
Compared to about 10 years ago, the world in which your salespeople operate today has undergone a lot of change Unfortunately the support that salespeople receive in form of sales enablement has not changed accordingly.
Below are some of the major drivers in which the context of your salespeople has significantly changed:
• Digitalization: coming out of the pandemic, everyone and everything has become more digital, traditional sales processes like cold calling are not as effective as before.
• Global Markets: The pandemic also opened organizations to global markets which is a great opportunity but also a great challenge as many companies have salespeople in various geographic locations as such, providing centralized sales enablement support has become more challenging.
• Changing Buyer Dynamics: – more people are getting involved in the buying process of companies especially for big-ticket B2B deals. Buyers are now more informed due to the internet and now require the salesperson to be more than just a source of information.
• Changing Buying Processes: – these are becoming more formalized because of specialization resulting in longer buying cycles. The buying criteria also keeps growing. In the past selection criteria was mainly down to ability to deliver and cost to deliver. Now, all other factors such as the company's position on the environment, diversity, equity, inclusion, etc.
With these drivers of change affecting the world of salespeople, it is unfortunate to see that the Sales Enablement Function for many organizations has not evolved in response to these changes. For many of such organizations, support to their salespeople is still being provided on ad hoc basis without any centralized, coordinated process. This ad hoc sales enablement is characterized by flooding the salespeople with a lot of content and training, responding to enablement needs with more content and/or more training or allows sales leaders to buy and deploy the latest fad in sales technology without a harmonizing strategy.
This Sales Enablement Program is designed to help you arrive at that harmonizing strategy so that you are focusing on the sales enablement initiatives that matter the most to your salespeople.
---
Case Study – Changing Your Sales Enablement Approach in Response to a Changing World
Bayer, a global enterprise in life sciences, healthcare, and nutrition space, historically had its medical sales reps relying on face-to-face interactions with their customers (pharmacy owners) to meet sales targets. Unfortunately, when Covid-19 happened and physical interactions restricted, the team struggled to close sales.
The sales enablement function quickly revised their approach and set up an end-to-end email sales program. They obtained contact details and consent of the pharmacy owners, developed approved email formats that the reps could personalize for their customers. This was then linked with a sales enablement tool that enabled tracking customer engagement with email content (opens, clicks, conversions, content access) to inform continuous improvement of the new approach.
This approach helped the sales reps stay in touch with and effectively engage with 91% of their targeted customers and this helped them achieve their quota during a challenging period for many businesses.
Source: Bigtincan
---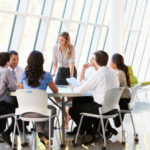 Sales Enablement in Today's World
Sales Enablement has become a very trending topic today. If sales leader were to do a Google search right now with the term 'sales enablement, they will be inundated by the so many options of sales enablement software vendors and firms offering their own version of what they think organizations need. The challenge in today's world is there is 'too much information'. Resulting in organizations not being able to effectively identify what works best for them and their organization.
To help you with this challenge, we created this Sales Enablement program. Through this Program, we want to help you avoid the mistake investing in the latest or loudest sales enablement solution which has not been well customized to the unique need of your organization in line with your objectives. When you get into this Sales Enablement Program, we come alongside you to collaboratively understand what your organization needs. In that collaboration, we will bring the leading sales enablement concepts and practices in the industry/market, while you (and your sales leaders) will bring your deep understanding of your business and together we will uncover ground-breaking insights!
These insights will equip us with the understanding we need to help you develop some strategic enablement documents which become the building blocks for your enablement function. Such as your Sales Enablement Strategy & Operating Model and your Sales Enablement Charter, which are tailored to help you meet your specific sales objectives.
The next few months will see us implementing these strategic documents along our 8 Enablement Disciplines – Customer Journey, Value Messaging, Content Management, Training Management, Sales Enablement Technologies, Meetings Framework, Process Improvement & Leadership Development.
These will help you get your Sales Enablement up-to-speed with the latest and greatest in the Sales Enablement in today's world, but that is not where we stop! We need to help you build for the future as well.
---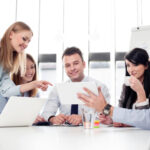 Sales Enablement in Tomorrow's World
The explosion of Data Analytics, Machine Learning and Artificial intelligence is radically influencing the sales enablement landscape.
Data Analytics is providing more useful insights on the value of content assets and training materials. Helping sales enablement professionals know what about the content is driving the impact such as length of content, mode of delivery, messaging etc. There are tools doing this today and their product roadmaps show they will continue to develop the functionality of their tools in this area.
Machine Learning and Artificial Intelligence is beginning to shape the identification of sales enablement needs. For most organizations today, sales enablement functions obtain feedback on enablement needs from their sales team through surveys, polls, and interviews but in the future, AI will be able to suggest what the team needs enablement on. The are sales recording tools that are already providing sellers with suggested responses to questions from the prospects right there on the call. While other tools are able to analyze sales calls and produce useful insights such as talk to listen ratio, use of open-ended questions, key words repeated by customer etc.
For you and your organization to be at the forefront of the leading sales enablement practices, a solid sales enablement foundation is a non-negotiable requirement. We will be working with you to achieve this during the first few months of this Sales Enablement Program. After laying that foun