Revenue Operations (RevOps)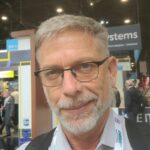 The Appleton Greene Corporate Training Program (CTP) for Revenue Operations (RevOps) is provided by Mr. Anderson Certified Learning Provider (CLP). Program Specifications: Monthly cost USD$2,500.00; Monthly Workshops 6 hours; Monthly Support 4 hours; Program Duration 12 months; Program orders subject to ongoing availability.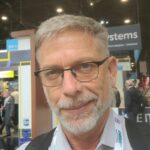 Personal Profile
Mr. Anderson is a Certified Learning Provider (CLP) at Appleton Greene, and he has extensive experience in Revenue Operations Leadership in the sales, marketing, and customer success functions. He holds a Bachelor of Science in Business Management with a focus in both Marketing and Communication Studies. During his 30+ year career, Mr. Anderson has transformed Revenue Operations in the software-as-a-service (SaaS), manufacturing, life sciences, and professional services sectors. He has had commercial experience within the following countries: the United States of America, Europe, and Australia, or more specifically within the following cities: New York City, San Franciso (Silicon Valley), Boston, Barcelona, London, and Ballarat. His achievements include Inaugural President's Club and Mentor of the Year for the Sales Xceleration group of Fractional VPs of Sales, 15 years as CRO, and principal consultant, helping businesses and leaders achieve consistent and predictable growth. His service skills incorporate growth strategy, revenue operations process improvement, cross-functional integration and change management, executive coaching, sales leadership development, and team building.
To request further information about Mr. Anderson through Appleton Greene, please Click Here.
---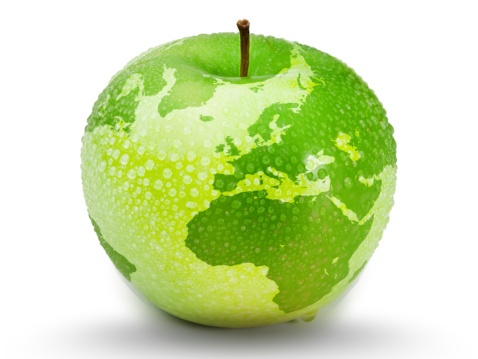 (CLP) Programs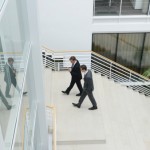 Appleton Greene corporate training programs are all process-driven. They are used as vehicles to implement tangible business processes within clients' organizations, together with training, support and facilitation during the use of these processes. Corporate training programs are therefore implemented over a sustainable period of time, that is to say, between 1 year (incorporating 12 monthly workshops), and 4 years (incorporating 48 monthly workshops). Your program information guide will specify how long each program takes to complete. Each monthly workshop takes 6 hours to implement and can be undertaken either on the client's premises, an Appleton Greene serviced office, or online via the internet. This enables clients to implement each part of their business process, before moving onto the next stage of the program and enables employees to plan their study time around their current work commitments. The result is far greater program benefit, over a more sustainable period of time and a significantly improved return on investment.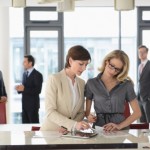 Appleton Greene uses standard and bespoke corporate training programs as vessels to transfer business process improvement knowledge into the heart of our clients' organizations. Each individual program focuses upon the implementation of a specific business process, which enables clients to easily quantify their return on investment. There are hundreds of established Appleton Greene corporate training products now available to clients within customer services, e-business, finance, globalization, human resources, information technology, legal, management, marketing and production. It does not matter whether a client's employees are located within one office, or an unlimited number of international offices, we can still bring them together to learn and implement specific business processes collectively. Our approach to global localization enables us to provide clients with a truly international service with that all important personal touch. Appleton Greene corporate training programs can be provided virtually or locally and they are all unique in that they individually focus upon a specific business function. All (CLP) programs are implemented over a sustainable period of time, usually between 1-4 years, incorporating 12-48 monthly workshops and professional support is consistently provided during this time by qualified learning providers and where appropriate, by Accredited Consultants.
---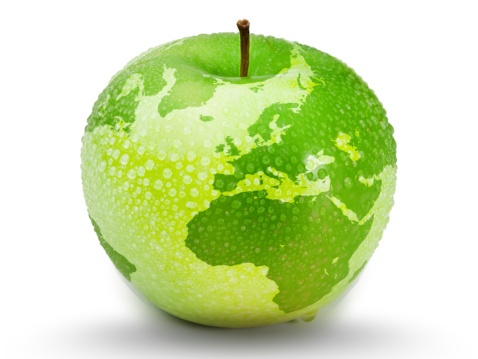 Executive summary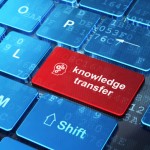 Revenue Operations (RevOps)
About This Program
The Revenue Operations (RevOps) program is a process for building the GTM Strategies, Processes, and Execution foundations that lead to reliable and profitable revenue growth. Many organizations have tremendous insight into the technologies, knowledge base, and scope of products and services they offer and the market that is currently available to serve. Over time, the market shifts, and buying preferences change. The structures initially put in place for developing, producing, and maintaining products and the clients who will buy them become less effective. The reasons most organizations need help to grow consistently over time are first having enough cash and then adjusting assumptions made when the executive team put the initial strategy in place. Initial assumptions are typically validated and adjusted by measuring past performance, then changing the approach when past performance doesn't deliver expected results.
When adopting and executing a Revenue Operations (RevOps) function, organizations can proactively move into markets and recover and maintain consistent growth in developed markets with greater confidence and capacity to adjust quickly. RevOps allows organizations to better utilize past performance and real-time insights on what is occurring today and work with a more accurate prediction of future performance. When implementing a RevOps function process, organizations experience continuous improvement and consistency in productivity and profitability across all revenue-generating functions. These improvements appear early in the RevOps implementation process and continue to increase throughout the organization's life.
---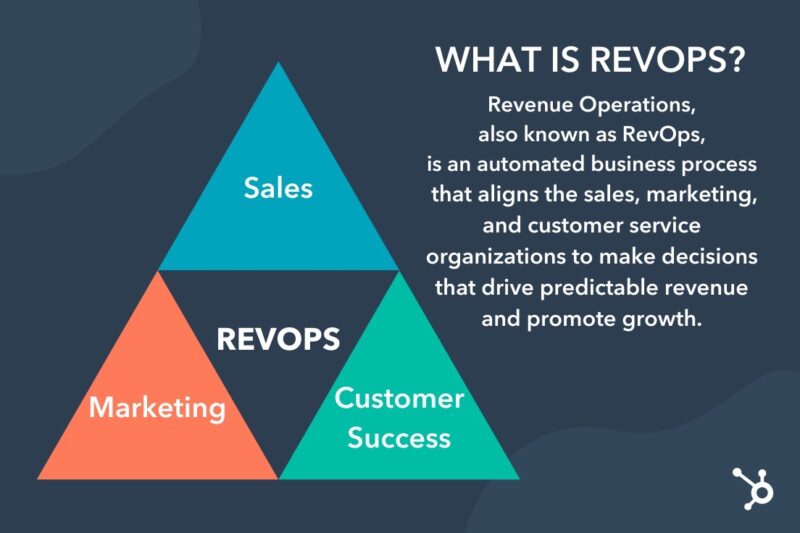 ---
The Imperative for Profitable Growth
Attaining and then maintaining consistency in revenue growth is challenging for any business. Slow and steady, rapid scale-up, or recovering from stagnation and decline all share the same core challenges, changing over time. Canned methodologies and principles older than 5 to 7 years do not work in the current global, data-driven, fast-moving economy. The old models for new businesses of Fail Fast and Fail Forward no longer provide the longevity needed to reverse burn rates, and the established business model of Market Entry, Growth, Cash Cow, and Decline is not sustainable in a world seeking sustainability.
A study published by Shopify in April of 2022 shows the failure rate of new US-based businesses over five years at 48.4%. What are the most common factors? Lack of financing and running out of cash. Global averages mirror this report, with almost 20% failing in their first year and over 30% in 2 years.
Also, a 2019 (pre-pandemic) study by Forbes puts the failure rate of acquisitions much higher: at 70% to 90%. The most cited reason is the lack of alignment between organizational goals, objectives, and processes.
---
---
What are the root causes of business failure?
First, new organizations struggle to validate and then acquire market share quickly. They need more cash or access to investors willing to take greater risks. For those that survive the first few critical years or become acquired, the same challenges appear for organizations with long-term market presence: Functional misalignment with Vision. As a new or established business starts to grow differently than they have in the past, a range of common themes appear that threaten or slow the potential initially seen at the start of the business journey:
Recognize any of these symptoms?
• Functional silos develop that limit alignment to overall organization goals.
• Processes and policies put in place for risk aversion and cost efficiency lead to stoic adherence to old procedures and productivity stagnation.
• Talent that produced fantastic results at early stages cannot transition to delivering effective results in the larger operation structures.
• Leadership loses visibility into actual execution at the 'get it done' level as more people perform more and more specific functions.
• Incomplete, inaccurate, and overly cleansed data is delivered by behaviors favoring position protection over goal achievement.
---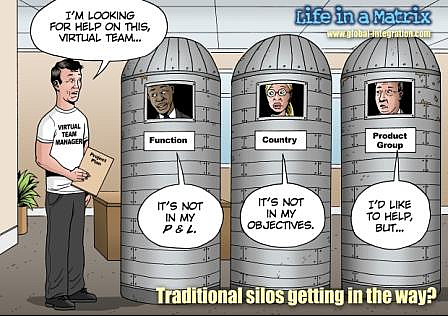 ---
Gradually, growth slows as the product becomes misaligned with market preferences, and the execution of work becomes further misaligned with the overall strategy. The cycle starts with a slowdown in market engagement, followed by a lack of visibility into execution, declines in team engagement and productivity, and finally, employee churn, productivity stagnation, and financial loss.
The result: Leadership becomes firefighters, addressing many symptoms while lacking visibility into the causes, so the issues causing the initial decline to worsen. At some point, the pain of a complete organization restructure must be implemented with a "do or die" mandate.
Addressing these challenges when they exist, or better, preventing them from occurring, requires a proven set of strategies, processes, and execution methods that will work for your business.
From strategy creation to tactical execution, we will assemble the tools your business needs and the learning to maintain them for optimal performance. We will build a RevOps function that satisfies your business's unique Vision – the unique WHY.
---
---
Each set of processes and methods build on each other and provide your operating groups and individual team members the clarity of Vision needed for each person to do their part in generating revenue more consistently and in alignment with their colleagues.
5 Critical Success Factors for Adopting a Revenue Operations Function
1. Quickly Achieve and Maintain profitability
Introducing a new product or service requires fast and positive results to establish viability and longevity in the market. Profitability is the most important measure of potential in both the immediate and long term. Even if losses decrease over time, more than simply generating revenue at a loss is needed. Investors often expect early losses in a new venture, though that early investment comes with expectations for a significant and quick return.
Confidence in a strong return on the investment comes from both early and consistent validation of a viable and profitable product over time and an outlook indicating growth rate will accelerate. A solid Revenue Operations (RevOps) function provides that confidence with more reliable and predictable forecasts based on more accurate, real-time, and actionable data. The consistent focus of
RevOps brings both reliable growth and unprecedented visibility into the changes needed to achieve, accelerate, and maintain it. A high-performing RevOps function is the best-proven path to delivering the results investors and the boardroom demand.
---