Revenue Growth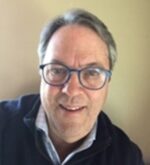 The Appleton Greene Corporate Training Program (CTP) for Revenue Growth is provided by Mr. Hawkey Certified Learning Provider (CLP). Program Specifications: Monthly cost USD$2,500.00; Monthly Workshops 6 hours; Monthly Support 4 hours; Program Duration 12 months; Program orders subject to ongoing availability.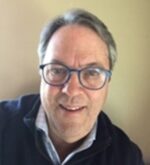 Personal Profile
Mr. Hawkey is an approved Certified Learning Provider (CLP) at Appleton Greene. Mr. Hawkey is the founder of a successful Technology Consulting firm, and author of "Small Business Market Domination Strategies." He brings to Appleton over 30 years of successful sales and marketing leadership expertise and operational experience. He is an esteemed business leader and strategist with an effective history of building new and rebuilding existing revenue growth teams made of sales, marketing, and operations for technology, manufacturing, and consulting services companies. Mr. Hawkey has consistently delivered against challenging revenue goals, especially when facing complex business problems, and is personally accountable for more than $1B in commerce sold.
Mr. Hawkey has a distinguished track record of successfully developing strategic revenue growth programs that have transformed companies ' market abilities. He has done this by leveraging his strategic planning skills shaped by his many years of customer engagement experience and comprehensive expertise in management, sales, partnerships, finance, and marketing. He has established a past performance of reliably making commitments that have helped companies secure investments, increase profitability, establish, and expand key partnerships, deliver new revenue streams, dominate new markets, and exceed growth initiatives.
After years of working in major value-added corporations, followed by years of running a business, Mr. Hawkey has recently been engaged with select high-potential companies as a Chief Revenue Officer (CRO) charged with building a revenue engine. In this role, he is keenly focused on acting on proven strategies to grow revenue, applying best practice coaching, reviving sales, advancing customer acquisition standards, establishing engaging and creative content, and driving new partnership development.
To request further information about Mr. Hawkey through Appleton Greene, please Click Here.
---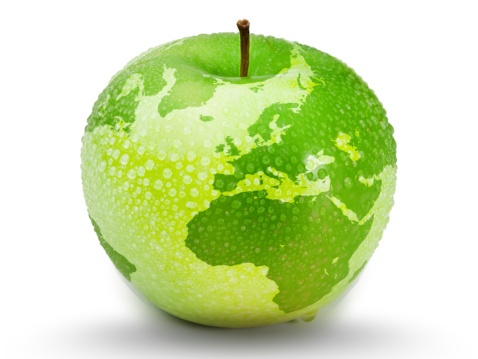 (CLP) Programs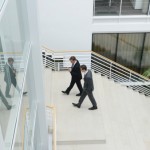 Appleton Greene corporate training programs are all process-driven. They are used as vehicles to implement tangible business processes within clients' organizations, together with training, support and facilitation during the use of these processes. Corporate training programs are therefore implemented over a sustainable period of time, that is to say, between 1 year (incorporating 12 monthly workshops), and 4 years (incorporating 48 monthly workshops). Your program information guide will specify how long each program takes to complete. Each monthly workshop takes 6 hours to implement and can be undertaken either on the client's premises, an Appleton Greene serviced office, or online via the internet. This enables clients to implement each part of their business process, before moving onto the next stage of the program and enables employees to plan their study time around their current work commitments. The result is far greater program benefit, over a more sustainable period of time and a significantly improved return on investment.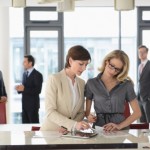 Appleton Greene uses standard and bespoke corporate training programs as vessels to transfer business process improvement knowledge into the heart of our clients' organizations. Each individual program focuses upon the implementation of a specific business process, which enables clients to easily quantify their return on investment. There are hundreds of established Appleton Greene corporate training products now available to clients within customer services, e-business, finance, globalization, human resources, information technology, legal, management, marketing and production. It does not matter whether a client's employees are located within one office, or an unlimited number of international offices, we can still bring them together to learn and implement specific business processes collectively. Our approach to global localization enables us to provide clients with a truly international service with that all important personal touch. Appleton Greene corporate training programs can be provided virtually or locally and they are all unique in that they individually focus upon a specific business function. All (CLP) programs are implemented over a sustainable period of time, usually between 1-4 years, incorporating 12-48 monthly workshops and professional support is consistently provided during this time by qualified learning providers and where appropriate, by Accredited Consultants.
---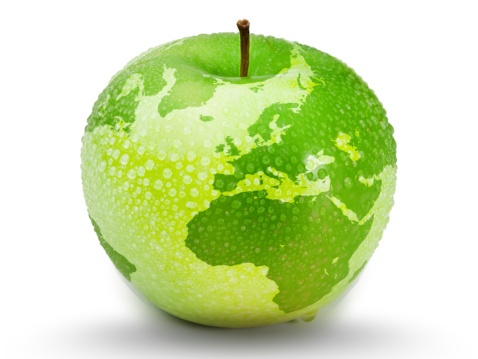 Executive summary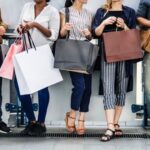 Revenue Growth
History
Over the past few decades, selling to B2B customers has changed dramatically. Through the early 1990s, the primary role of a salesperson was to be the company's voice charged with targeting specific businesses in assigned geo-territories to build relationships and promote their products or services. Salespeople were authorized to disseminate product information highlighting its features and benefits that prospective buyers would use to solve their problems. Salespeople were considered the best source of product knowledge while developing needed buyer relationships. Salespeople held significant power over the buyer as the primary source of information. In this early process, marketing's role supported sales, supplying product benefits and positioning qualities that helped customers understand differences and value.
Everything changed for buyers in 1993 with the introduction of the Internet and the World Wide Web. The web provided businesses a way to reach more buyers worldwide while enabling buyers to discover more product options almost instantly. The buying process also changed as technology continued to evolve, providing more access for buyers. Buyers became increasingly empowered as they now had product information at their fingertips, allowing them to start and advance a buying journey before engaging directly with a company representative.
By the late 1990s, we witnessed explosive digital transformation as most B2B companies invested heavily in innovative (through digital resources on social media, videos, blogs, websites, etc.) technology options and creative ways to introduce their products to more and more buyers. The internet became their new salesperson for providing product information, ratings, and user forums, which helps support a quick and efficient buying process. Access to an unlimited trove of product information without attending endless meetings or needing to talk to many salespeople is liberating for buyers.
The critical role of prospecting for a salesperson slowly began to be replaced by online digital content and social media. Knowing more about "the buyer," where they shop, whom they listen to, and what they value in a relationship emerged as the critical path to attracting business. The internet forever altered the B2B buying process and introduced a new challenge to selling companies: the need to know who the buyer is. For the first time in business history, we are working with multiple generations in the workforce. Each generation values different things in a relationship and how those values affect a buying decision. For example, the younger generation of buyers has certain expectations that differ from older buyers, and it is critical to understand these nuances to work with them effectively and influence their decisions.
---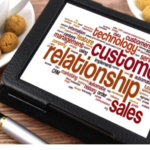 Current Position
Today, younger generations have become a growing force involved in decisions to purchase products and services both in growing businesses and as business owners. Being aware of who your client is is critical to advancing a sale. It requires that sellers become students of their customers and obtain the awareness of everyone involved with purchasing decisions.
For years, the conventional B2B sales process was usually initiated by a salesperson seeking to understand potential opportunities, and it followed a seller-centric sales process that led the customer (i.e., Discovery and Creating Interest; Educating: Qualifying and Closing the Sale.) through a structured sales process that met the seller's timeframe.
Today, the buying process has become buyer-centric, exposing traditional sales processes that do not match the buyer's journey. Most buyers start their journey performing product option due diligence by navigating digital resources on social media, videos, blogs, websites, etc., before engaging with a company's sales team. This is especially true now as younger generational buyers grew up on the web, searching forums, reading blogs, evaluating Yelp reviews, Googling everything, and tweeting brands. Younger buyers decide about you and your products/services based on your digital presence or lack thereof. Unlike older generations, face-to-face meetings are unnecessary to build trust and will only support the relationship or impression they've already established from their online experience. Young buyers place a higher value on virtual content.
The new sales process that has emerged requires a collaborative effort from marketing and sales to learn and understand more about buyers and how they buy. To be effective, they must engage buyers on social networks and in other venues where buyers shop to establish trust and build relationships. This proactive engagement through social networking will produce tangible results and, eventually, a loyal buyer. Additionally, buyers want to learn about the salesperson and the salesperson's company before they entertain advances from sales representatives. They want to be prepared with facts supported by influencing factors. Once engagement starts, the buyers expect the sales team to provide added value through credible information and supporting references from sources they trust.
---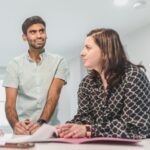 Future Outlook
Sustainable revenue growth moving forward requires a superior awareness and focus on who is buying, understanding their buying process, and schemes needed to get them to consider your solutions. The emergence of a joint team charged with generating revenue that consists of sales, marketing, and operations support resources working as one unit, focused on the same revenue goal, is required to meet the buyers' needs. Companies focused on growing revenue must understand how to connect with clients where they shop, nurture them, and engage with value creations that support a prospect's purchasing challenges well, outperform their competitors, and dominate their markets.
Finding new customers is the fuel for any successful business. As customers implement tactics to create a buying process without engaging salespeople, it is incumbent on the selling team to ensure that the formula is not static and is tested. Companies must connect, engage, and nurture prospects digitally, offering their product and company information and altering their sales force purpose to be a buying facilitator and value formation organization.
A salesperson was responsible for finding and convincing prospects to engage in past generations. As we have already stated, in today's modern buying environment, younger buyers don't want or need a salesperson to feed product information already, as they can and will access enormous quantities of digital product information and reference material for companies they are considering using. Product companies must implement a demand-generation process encouraging prospects to stay engaged through continuous nurturing and social influencers.
This allows a company's sales force to elevate its role and become more valuable to the buyer by focusing on being an influential asset that aligns buying and selling organizations around a mutually beneficial solution.
Successful companies will pivot from the traditional sales role of soliciting opportunities to concentrating more on understanding their prospect's business and organization needs to help them through the decision process. Adding value to the decision/buying process is the new expectation. Value to the buyer is compelling information that provides accurate and worthy results and should position you (and your company) as an expert or authority that can be trusted.
Value to the buyer is compelling information that provides accurate and worthy results and should position you (and your company) as an expert or authority that can be trusted. The new generation of buyers is challenging traditions and conventions, helping B2B Sales organizations reassess their focus and work to deliver a better experience for the buyers. Salespeople have had and will continue to have tremendous value to business buyers. If they can adjust their process, provide substance, and deliver accurate results, they will be asked to be a big part of the buying process for many years.
---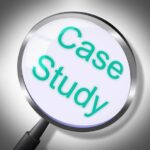 Case Studies
Companies that adopt a structured revenue growth program often experience positive results. Implementing a structured revenue growth program provides several benefits that can contribute to the overall success of a company, including:
1. By implementing a structured program, companies can focus their sales and marketing efforts on specific revenue goals and align their teams toward achieving them. This alignment helps to reduce inefficiencies, maximize resources, and enhance overall productivity.
2. A structured revenue growth program often involves tracking and analyzing key performance indicators (KPIs) and metrics to gain insights into the effectiveness of sales and marketing efforts. This data-driven approach enables companies to make informed decisions, identify areas for improvement, and optimize their strategies for better results.
3. A structured program encourages coordination and collaboration between sales, marketing, and other departments involved in revenue generation. This collaboration ensures a cohesive approach, reduces silos, and enhances the overall effectiveness of revenue growth initiatives.
4. A structured revenue growth program often emphasizes a customer-centric approach, focusing on understanding customer needs, preferences, and pain points. By aligning sales and marketing strategies with customer expectations, companies can deliver more targeted and impactful messaging, which leads to better customer engagement and higher conversion rate