Resilient Leadership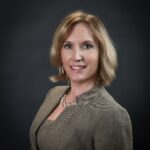 The Appleton Greene Corporate Training Program (CTP) for Resilient Leadership is provided by Dr. Massie Certified Learning Provider (CLP). Program Specifications: Monthly cost USD$2,500.00; Monthly Workshops 6 hours; Monthly Support 4 hours; Program Duration 12 months; Program orders subject to ongoing availability.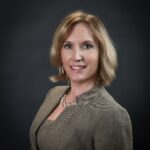 Personal Profile
Dr. Massie is a Certified Learning Provider (CLP) at Appleton Greene. She is also the founder and CEO of a consulting firm and a nonprofit organization.
With over two decades of experience in the talent development field, Dr. Massie has served in multiple senior leadership roles in HR and talent development, executing organizational talent strategies that have contributed to measurable growth in headcount and EBITA.
As an award-winning leadership development practitioner and ICF Certified Coach, Dr. Massie has co-authored several best-selling books on the topic of leadership coaching and change management. She is also a credentialed facilitator across many leadership and professional development programs, having worked with global leaders across various industries.
Dr. Massie specializes in leadership development, positive psychology, and resilience. Her expertise in these areas has earned her numerous accolades and awards, including recognition for her development programs and publications on the topics of leadership coaching and change management.
Dr. Massie's experience has given her a unique perspective on the challenges and opportunities facing organizations in today's fast-paced and rapidly changing business environment. Her clients have ranged from entry-level employees to C-suite executives, and she has worked with clients across the globe, including in the United States, Europe, and Asia.
Overall, Dr. Massie is committed to making a positive impact on the world around her by helping leaders and individuals reach their full potential. Through coaching, consulting, and thought leadership, she is dedicated to helping others achieve their goals and aspirations.
To request further information about Dr. Massie through Appleton Greene, please Click Here.
---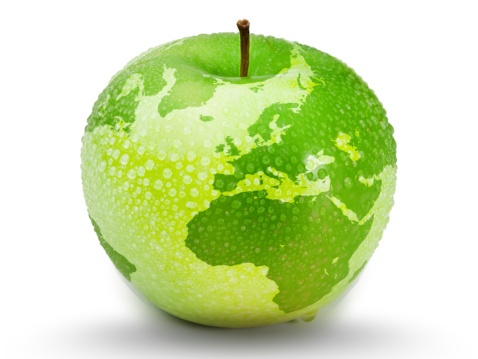 (CLP) Programs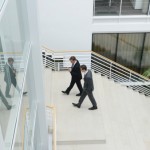 Appleton Greene corporate training programs are all process-driven. They are used as vehicles to implement tangible business processes within clients' organizations, together with training, support and facilitation during the use of these processes. Corporate training programs are therefore implemented over a sustainable period of time, that is to say, between 1 year (incorporating 12 monthly workshops), and 4 years (incorporating 48 monthly workshops). Your program information guide will specify how long each program takes to complete. Each monthly workshop takes 6 hours to implement and can be undertaken either on the client's premises, an Appleton Greene serviced office, or online via the internet. This enables clients to implement each part of their business process, before moving onto the next stage of the program and enables employees to plan their study time around their current work commitments. The result is far greater program benefit, over a more sustainable period of time and a significantly improved return on investment.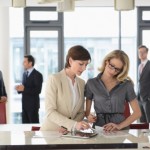 Appleton Greene uses standard and bespoke corporate training programs as vessels to transfer business process improvement knowledge into the heart of our clients' organizations. Each individual program focuses upon the implementation of a specific business process, which enables clients to easily quantify their return on investment. There are hundreds of established Appleton Greene corporate training products now available to clients within customer services, e-business, finance, globalization, human resources, information technology, legal, management, marketing and production. It does not matter whether a client's employees are located within one office, or an unlimited number of international offices, we can still bring them together to learn and implement specific business processes collectively. Our approach to global localization enables us to provide clients with a truly international service with that all important personal touch. Appleton Greene corporate training programs can be provided virtually or locally and they are all unique in that they individually focus upon a specific business function. All (CLP) programs are implemented over a sustainable period of time, usually between 1-4 years, incorporating 12-48 monthly workshops and professional support is consistently provided during this time by qualified learning providers and where appropriate, by Accredited Consultants.
---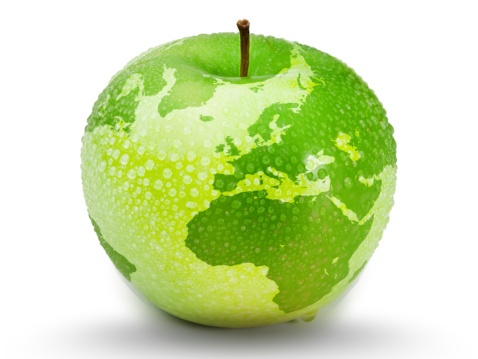 Executive summary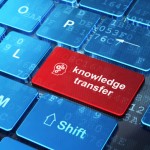 Resilient Leadership
Resilient Leadership
Resilient Leadership is a transformative journey guided by a facilitator who knows firsthand the challenges of leading national teams amidst organizational change and stress. As a leader responsible for talent development strategy, I witnessed the immense pressure and uncertainty that fellow leaders faced. It became clear to me that we were all searching for ways to navigate these turbulent times while remaining resilient.
Driven by a deep desire to support leaders in their quest for resilience, I embarked on a path of learning and growth. I pursued certification in positive psychology and resilience, immersing myself in research and collaborating with leaders across the globe. This invaluable experience allowed me to refine various proven models of resilience into a comprehensive framework that captures the essence of building resilience as a leader.
What sets the Resilient Leadership program apart is its practicality. It was important to me that the model we developed was not just theoretical, but one that could be immediately applied within the organizational context. This practicality empowers leaders to take action and build resilience right away, enabling them to navigate challenges with confidence and clarity.
My passion lies in helping individuals develop resilience within themselves and across their teams through their leadership. I have witnessed the transformative power of resilience firsthand, both in my own journey and in the lives of those I have worked with. It is my belief that by cultivating resilience, leaders can unlock their full potential and inspire their teams to reach new heights of success.
Resilient Leadership is not just about surviving; it's about thriving in the face of adversity. It equips leaders with the tools and insights to cultivate resilience, foster a positive work culture, and create an environment where individuals can flourish. Through this program, leaders will develop a deep understanding of their own strengths and areas for growth, enhance their ability to adapt to change, and cultivate a supportive and resilient team.
Together, we will embark on a transformative journey that combines research-backed strategies, practical tools, and real-life experiences. With Resilient Leadership, you will develop the skills and mindset necessary to navigate challenges, inspire others, and create a lasting impact within your organization. Let us unlock your potential as a resilient leader and cultivate a culture of resilience and growth together.
Model: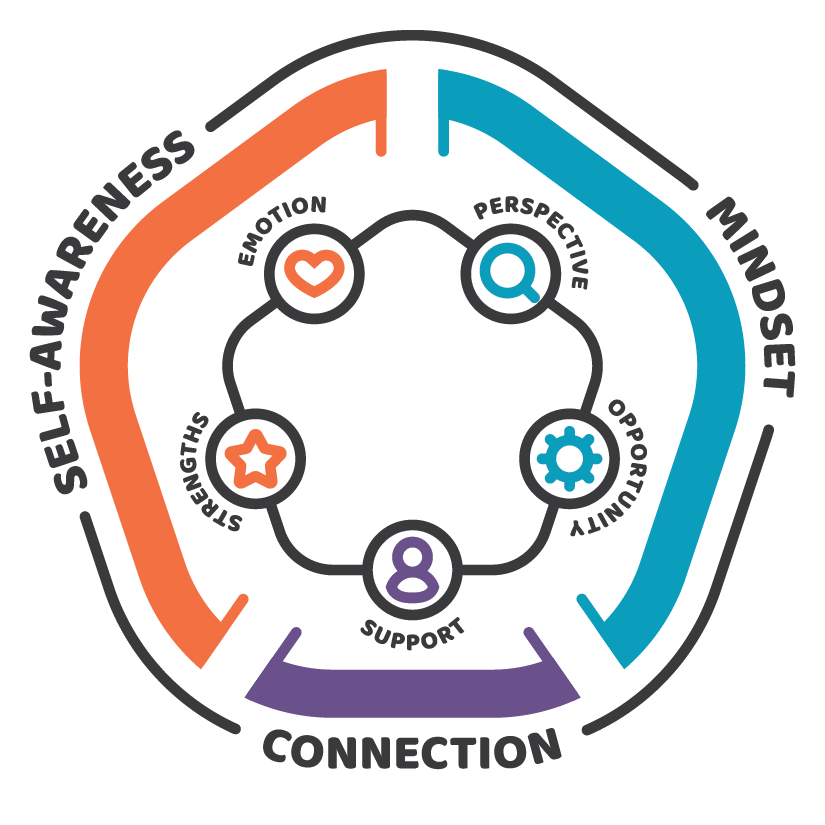 ---
Why resilient leadership is so important
In today's rapidly changing business landscape, resilient leadership is more important than ever. Organizations face numerous challenges, including economic downturns, market volatility, and increased turnover, which can have detrimental effects on their performance and sustainability. It is during these times of adversity that resilient leaders shine and make a significant impact.
During economic downturns, businesses often experience financial constraints, reduced consumer demand, and increased competition. These factors can lead to uncertainty, stress, and decreased morale among employees. Resilient leaders, equipped with the skills to navigate these challenges, play a crucial role in maintaining stability and guiding their teams towards success.
Resiliency skills have been proven to be effective in helping leaders and organizations overcome obstacles. Research has shown that individuals with higher levels of resilience are better equipped to manage stress, adapt to change, and bounce back from setbacks. Resilient leaders demonstrate the ability to remain calm under pressure, make sound decisions, and inspire their teams to persevere.
Furthermore, resilient leadership is closely connected to employee engagement and improved team performance. When leaders exhibit resilience, it creates a positive work environment where employees feel supported, motivated, and empowered. Resilient leaders inspire their teams to embrace challenges as opportunities for growth, fostering a culture of innovation and continuous improvement. This, in turn, leads to higher employee engagement, increased productivity, and improved overall performance.
Research has also highlighted the impact of resilient leadership on employee well-being and job satisfaction. When employees perceive their leaders as resilient, they feel more confident in their own abilities to overcome obstacles and contribute meaningfully to the organization. This sense of confidence and support enhances job satisfaction, promotes a sense of purpose, and increases loyalty towards the organization.
In today's dynamic and unpredictable business context, resilient leadership serves as a crucial pillar for organizational success. It empowers leaders to navigate through adversity, drive positive change, and foster an environment that nurtures employee engagement and team performance. By investing in developing resilient leaders, organizations can build a culture that thrives even in the face of challenges, ensuring long-term success and sustainability.
At what cost?
Resilient leadership plays a critical role in the modern business landscape, as its impact on both employee well-being and organizational success is widely recognized. When considering the consequences of lacking resilient leadership, the question of "At what cost?" becomes even more pertinent.
Human capital represents a vital investment for most companies. However, organizations that lack resilient leadership face numerous challenges, including disengaged employees, high turnover rates, increased absenteeism, decreased production, and compromised product quality. Research conducted by Gallup reveals that disengaged employees alone cost the American economy an estimated $450-550 billion annually, illustrating the significant financial impact of disengagement on organizational performance.
Furthermore, disengagement is not the only concern associated with a deficiency in resilient leadership. It also results in diminished employee well-being and satisfaction. A study conducted by the University of Warwick found that happy employees can be up to 20% more productive than their unhappy counterparts. This highlights the importance of fostering a resilient and positive work environment to enhance productivity and overall organizational outcomes.
Investing in resilient leadership brings remarkable returns. Engaged employees demonstrate increased productivity, creativity, and loyalty, leading to improved profitability and a competitive advantage. Moreover, organizations with resilient leaders experience reduced absenteeism rates, lower healthcare costs, and enhanced overall employee well-being.
However, the costs extend beyond financial implications. A workforce lacking resilient leadership suffers from disengagement, diminished self-efficacy, a lack of interpersonal connections, and a sense of purposelessness. These issues not only impact productivity but also contribute to destructive behaviors and addictions as individuals seek to cope with emotional struggles. Consequently, the erosion of human capital intensifies, perpetuating a cycle of despair.
On the other hand, multiple studies emphasize the significant benefits of resilient leadership. Research consistently demonstrates a strong correlation between resilient leadership and employee engagement, team performance, and organizational outcomes. For instance, studies have shown that organizations with resilient leaders experience up to a 50% reduction in turnover rates and a 20% increase in employee performance. Moreover, resilient leadership is closely linked to higher levels of employee well-being, job satisfaction, and organizational commitment.
Investing in resilient leadership yields remarkable returns. Engaged employees exhibit greater productivity, creativity, and loyalty, leading to improved profitability and a competitive edge in the market. Additionally, organizations with resilient leaders observe lower rates of absenteeism, reduced healthcare costs, and enhanced overall employee well-being.
In summary, neglecting resilient leadership comes at a significant cost, resulting in financial losses, depleted human capital, and a disengaged workforce. Conversely, prioritizing resilient leadership fosters higher employee engagement, improved team performance, and organizational success. By investing in the development of resilient leaders, businesses can unlock the full potential of their human capital, creating a culture of resilience, productivity, and sustainable growth.
What can be done?
To address the question of "what can be done," the Resilient Leadership course emerges as a powerful solution to build resilient leaders. This comprehensive program is specifically designed to equip individuals with the necessary skills, strategies, and mindset to navigate the challenges of today's business landscape.
Through the Resilient Leadership course, participants embark on a transformative journey of self-discovery and growth. They gain a deep understanding of the core principles of resilience and learn how to apply them in their leadership roles. The course provides practical tools and techniques to enhance personal resilience, foster connections, and effectively navigate change and adversity.
Participants engage in immersive learning experiences, including interactive workshops, case studies, and group discussions. They have the opportunity to learn from experienced facilitators who have expertise in positive psychology, resilience, and leadership development. These facilitators guide participants through the course, offering personalized support and guidance to help them overcome challenges and maximize their potential.
The Resilient Leadership course is built upon research-backed models of resilience and incorporates the latest insights from the field. Participants gain access to evidence-based strategies that have been proven to enhance resilience and drive organizational success. They learn how to create a culture of resilience within their teams, fostering an environment where employees can thrive and reach their full potential.
By completing the Resilient Leadership course, participants emerge as resilient leaders who can effectively navigate change, inspire their teams, and drive sustainable growth. They develop the skills to manage stress, adapt to new circumstances, and make informed decisions even in challenging situations. Moreover, they become equipped to support the well-being and development of their team members, fostering a positive and engaged workforce.
There is no better time than now.
In the wake of the Global Pandemic, businesses face new opportunities and challenges in the global marketplace. To thrive in this changing landscape, organizations need resilient leaders who can adapt, innovate, and inspire their teams. Enrolling in the Resilient Leadership program is the ideal solution for building such leaders.
The program equips participants with essential skills to navigate uncertainty, foster emotional resilience, and instill a sense of purpose. By developing self-confidence and tapping into their strengths, leaders can guide their teams through unforeseen challenges and drive success.
Investing in resilient leadership yields long-term benefits. Empowered leaders can unlock the full potential of their employees, driving innovation and propelling the organization forward. By enrolling in the program, companies can position themselves for success in the current market shifts and future challenges.
---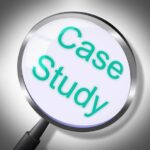 Case Study
Industry: Technology and Innovation
Background:
A leading technology company recognized the need to cultivate resilient leadership within their organization to thrive in a rapidly changing industry. They decided to implement the Resilient Leadership Program for their senior management team, consisting of 10 leaders from various departments. The program aimed to enhance their leaders' resilience, adaptability, and ability to navigate challenges effectively.
Program Implementation:
The Resilient Leadership Program spanned 12 months and consisted of interactive workshops, experiential learning activities, coaching sessions, and peer support. The participants engaged in self-reflection exercises, explored case studies, and applied the principles of resilience in real-world scenarios. They received ongoing guidance from experienced facilitators and had the opportunity to share experiences and insights with their cross-functional peers.
Outcomes:
Increased Resilience and Adaptability:
After completing the Resilient Leadership Program, participants demonstrated an increase in their resilience and adaptability scores on the optional post-program 360-feedback assessment. They developed a growth mindset and embraced challenges as opportunities for learning and innovation. This shift in mindset empowered them to navigate complex projects, industry disruptions, and market uncertainties with confidence and agility.
Improved Communication and Collaboration:
The program emphasized the importance of effective communication and collaboration. Participants learned to communicate with clarity, empathy, and transparency, fostering a culture of trust and open dialogue within their teams. As a result, cross-functional collaboration improved, and information flowed more smoothly, leading to enhanced productivity and innovative problem-solving.
Enhanced Change Management Skills:
Participants developed a deep understanding of change management principles and gained the skills to lead their teams through organizational transformations. They learned to anticipate and address resistance to change, communicate the vision effectively, and engage employees in the change process. This enabled smoother transitions and increased employee buy-in during periods of change.
Strengthened Employee Engagement and Retention:
As the leaders applied the principles of resilience and authentic leadership, employee engagement and retention within the organization saw a positive impact. The leaders fostered a supportive and inclusive work environment, where employees felt valued, motivated, and inspired to contribute their best. The program outcomes resulted in higher employee satisfaction, reduced turnover, and increased loyalty.
Innovation and Problem-Solving:
Participants developed a mindset of continuous improvement and innovation. They encouraged their teams to think outside the box, challenge conventional thinking, and embrace creative problem-solving approaches. As a result, specific departments within the organization experienced a surge in innovative ideas, streamlined processes, and effective solutions to complex business problems.
Conclusion:
The investment in the Resilient Leadership Program yielded significant positive outcomes. The leaders emerged as resilient, adaptable, and inspiring role models, driving the organization forward in a rapidly evolving industry. The program's focus on self-awareness, communication, change management, and innovation resulted in improved employee engagement, retention, and organizational success. The company's commitment to developing resilient leaders has positioned them as a leader in their industry and enabled them to thrive in a dynamic business landscape.
---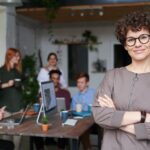 Solution/Process- How this program cultivates resilient leadership
Inspired by proven resiliency models, the Resilient Leadership program takes a practical approach to developing resilient leadership skills. It follows a 5-phase structure, guiding participants through a comprehensive journey of growth and development. Throughout the program, participants gain pract