Rapid Transformation System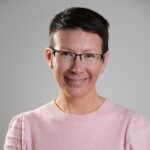 The Appleton Greene Corporate Training Program (CTP) for Rapid Transformation System is provided by Ms. Jacewicz Certified Learning Provider (CLP). Program Specifications: Monthly cost USD$2,500.00; Monthly Workshops 6 hours; Monthly Support 4 hours; Program Duration 12 months; Program orders subject to ongoing availability.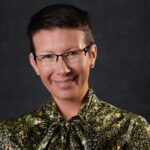 Personal Profile
Ms.Jacewicz is a Certified Learning Provider (CLP) at Appleton Greene and has experience in digital transformation in strategic asset management, design of operating models and finance. Ms.Jacewicz is also designer and an architect who leverages ISO55000 family of standards to develop business specific solutions that enable fixed asset owners to integrate technology and therefore adapt their operating models and therefore the organisational direction of travel to changes in the global markets.
Ms.Jacewicz has achieved multiple master's degrees in following disciplines: Industrial Design & Prototyping, RIBA Part 2 & Associate of Royal Institute of British Architects, IAM Diploma & Member of Institute of Asset Management. Gosha is also a technical author for British Standard 8536; Design, manufacturing, and construction for operability: Code of practice for infrastructure and facilities management aiming to maximise assets operability, maintainability, reliability, and performance to deliver Net Zero targets. Ms.Jacewicz has industry experience in the United Kingdom and European legislative environment in following sectors: real estate, construction, transport and logistics, mining, oil, and gas.
With a demonstrable track record of integrating digital technologies such as BIM, IoT, Digital Twin or data analytics into operational environment, Ms.Jacewicz supports clients in establishing new ways of working that drive forward technology driven innovation in organisational design.
To request further information about Ms. Jacewicz through Appleton Greene, please Click Here.
---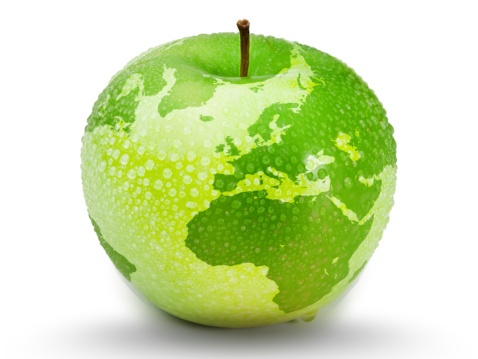 (CLP) Programs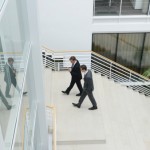 Appleton Greene corporate training programs are all process-driven. They are used as vehicles to implement tangible business processes within clients' organizations, together with training, support and facilitation during the use of these processes. Corporate training programs are therefore implemented over a sustainable period of time, that is to say, between 1 year (incorporating 12 monthly workshops), and 4 years (incorporating 48 monthly workshops). Your program information guide will specify how long each program takes to complete. Each monthly workshop takes 6 hours to implement and can be undertaken either on the client's premises, an Appleton Greene serviced office, or online via the internet. This enables clients to implement each part of their business process, before moving onto the next stage of the program and enables employees to plan their study time around their current work commitments. The result is far greater program benefit, over a more sustainable period of time and a significantly improved return on investment.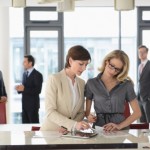 Appleton Greene uses standard and bespoke corporate training programs as vessels to transfer business process improvement knowledge into the heart of our clients' organizations. Each individual program focuses upon the implementation of a specific business process, which enables clients to easily quantify their return on investment. There are hundreds of established Appleton Greene corporate training products now available to clients within customer services, e-business, finance, globalization, human resources, information technology, legal, management, marketing and production. It does not matter whether a client's employees are located within one office, or an unlimited number of international offices, we can still bring them together to learn and implement specific business processes collectively. Our approach to global localization enables us to provide clients with a truly international service with that all important personal touch. Appleton Greene corporate training programs can be provided virtually or locally and they are all unique in that they individually focus upon a specific business function. All (CLP) programs are implemented over a sustainable period of time, usually between 1-4 years, incorporating 12-48 monthly workshops and professional support is consistently provided during this time by qualified learning providers and where appropriate, by Accredited Consultants.
---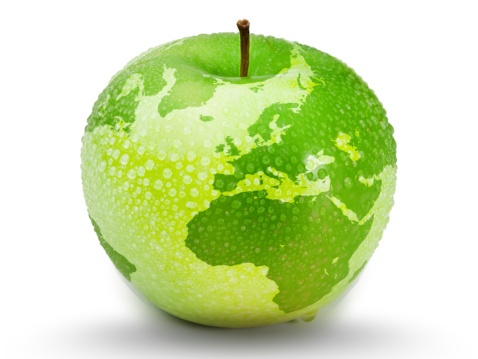 Executive summary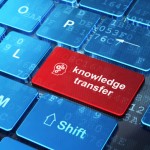 Rapid Transformation System
History
The current global context is of unprecedented disruption, a decline in demand, over production in some sectors, and a global environmental crisis. To respond, organisations need to rapidly re-invent their market position and business delivery models to survive, which will require significant changes.
Since the 1990s it has been the expectation that by application of Hardware and Software products analysing data and information constantly in real time Organisations would be able to manage performance, efficiency, optimise expenditure, and track compliance via global dashboards. This has created a need for significant process transformation.
This would most likely require on-boarding remote working and digital technologies such as IoT, Building Information Modelling (BIM), Digital Twin or AI as well as cloud-based real-time reporting and collaboration or communication tools for team working. Digital technologies by default produce extensive volume of data, information, and knowledge therefore requiring a mindset and skillset shift to get the best out of making decisions based on evidence from varied data sources and how to change the way businesses operate.
These data and information driven solutions need to be designed from the outset in such a way as to allow for the individual jigsaw puzzles to be developed organically bottom-up. The top-down approach however needs to present the big picture that shows how all the jigsaw puzzles fit together. These deliverables broken down into "bite size" chunks will ultimately join up even if those engrossed in the transformation process cannot see to start with beyond the limits of their own work stream or their specific jig saw puzzle.
To tap into innovation, make bold decisions to secure safe profitable operations in the toughest conditions requires a change in the way we think, enabling us to re-design business operating models, develop new data driven services, and to get the customer buy in and commitment to adopt new solutions.
Integration of these technologies and digitisation do not come easily to many organisations. Moving away from analogue records is a process that many organisations are trying to master since the 1990s. Digital transformation, however, is much broader and impactful adaptation of hardware and software, but deliberate move towards data driven decision making in real time. To achieve this on organisational level and to operate 100% based on computation requires a significant effort to transform not only the business but also the mindset and skillset of all employees almost at the same time. This deployment of digital transformation in short timescales driven by the market uncertainties may have an incredibly disruptive impact leaving the organisations behind the competition.
With a background in manufacturing and industrial design and architecture, gained over the last 15 years in the asset management industry I have participated in many efforts to bring digital transformation on board. Operating in the space of change and transformation at the sharp end, supporting and delivering change, and in recent years being able to develop and implement data and information driven target operating model and business solutions I have observed the same things happening repeatedly, the same three key aspects blocking an organisation's ability to transform:
1. First and foremost, the organisation's human resource was unable to see the future state and where the organisation/business needed to be heading, or they had lost the ability to retain control of their environment and could not question what was happening around them because of traditional management structures.
2. Second it was that they did not have enough useful knowledge and skills to prototype the new reality on the go, and cope emotionally with the uncertainty of change without a clear vision and direction of travel.
3. Third aspect was that organisations were restructuring at the same time which added uncertainty, fear factor, and violated basic human need for safety and security.
If we are not careful those 3 aspects will derail any digital transformation efforts when digital technology comes into play with new concepts of transparency, visibility, or accountability. These are the biological and evolutionary reasons why we should do our best to work around HUMAN factors during digital transformation programme.
---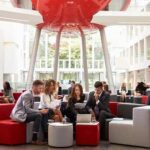 Current Position
Our methodology for delivery of Digital Transformation is a business process, developed to aid digital transformation challenges so your business does not have to go through the long-lasting pain of change. The Digital Transformation process aims to give the transformation efforts a meaning and purpose that is deeply significant to the organisation's future whilst taking account of the costs, benefits, risks, and environmental impacts.
In the current economic climate, only few can afford to fail, yet 80% of digital transformation programmes collapse in the implementation and delivery phases. From our experience and research this is due to the omittance in the programmes planning of human factors such as ability to create and imagine future state and therefore to adapt, learn, re-skill, and assume new roles. Technology alone will not prepare organisations for the uncertainties ahead.
Instead, these inherently human concepts will lead the way: Investing in people's skills to imagine and create the future state with a purpose. Providing people with adequate training and putting them at the heart of work decisions pays off, tapping into human potential is the most transformative aspect of building an organisational culture that celebrates up-skilling, growth, adaptability, and resilience with a purpose. Investment should focus on training teams and supporting customers in utilising different thinking styles, skills like creative, analytical, conceptual, and problem-solving thinking that increase growth of the brain prefrontal cortex function responsible for logical reasoning.
Our Digital Transformation methodology is therefore developed to combine both human capabilities to create, imagine and adapt with desired technology solution. Based on our research of brain neuroplasticity we have developed a step-by-step process that links the technology digital transformation requirements with the way human mind re-thinks concepts. Re-architecting work and delivery is therefore about integrating different thinking styles and logic with automation of tasks and activities. At its core, it's about configuring technology and delivery to capitalise on what humans can accomplish when day to day challenges are aligned to their strengths.
Creativity and defining new context for organisation in our Digital Transformation approach are a launching pad to imagine new opportunities and possibilities. Deliberate effort is put upfront to re-think how, by who, and where delivery gets done to define what outcomes and benefits can be achieved. Digital Transformation objectives and scenario planning focus therefore on re-imagining service delivery to mobilise people around common and meaningful goals.
Our research and experience factor into Digital Transformation MUST HAVE components tailored to enhance and prepare the human mind for re-think of concepts which are arguably the most important ingredient of any transformation efforts. Without a re-think and re-defining of concepts the human mind is not able to change beliefs and behaviors therefore in the majority of cases the unadapted mindset becomes a blocker to the success of digital transformation programme. This evolutionary phenomenon of the human brain dictates, in Digital Transformation, the order of process activities, stages and milestones, outlining how things need to be done to work with the human factors that enable to transform market position or service delivery by creating the desired future state and moving towards it in a structured, process driven way, leaving the "this is how things have always been done here" AS IS position behind.
---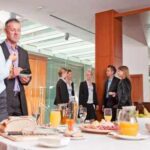 Future Outlook
Digital Transformation is helping organisations to improve their performance, understand in real-time impact of decisions on the business therefore brand reputation, customer experience and retention achieved from day-to-day efforts. Through the development of business processes and operational methodologies that integrate with digital products organisations can dramatically improve their odds to adopt to market changes and reach new horizons by developing their own digital offerings. According to Deloitte and McKinsey the global digital transformation market will grow from USA 410 billion from 2020 to US 784 billion by 2026. The predicted compounded annual growth rate of 23% is predicted until 2028.
The key segments and industries that are prone to digital transformation are infrastructure, transportation and mobility, automotive industry, global real estate and property markets, smart cities, telecommunications, healthcare, utilities, retail, and banking. The regions identified under digital transformation global markets are North America, Europe, Asian -Pacific, Latin America, Middle East, and Africa.
The key market players are certainly SAP, IBM Corporation, Oracle Corporation, Google Inc, Dell EMC, Hewlett Packard Enterprise Co., CA Technologies, Microsoft Corporation, Adobe Systems Incorporated, Apple Inc., Siemens Plc, among others. With investment in research and development activities these companies increase their market share and organic growth of their companies. With proactively launching new products on regular basis these players not only improve the technology but also expand existing and test offering continuously validating the technology.
The integration of digital products helps organisations in asset management, where large, disappears infrastructure assets require on-going monitoring and maintenance. To develop robust technology driven solutions that improve expenditure and enable for the first time to capture cost of the whole life value a robust methodology to transform business models is required. This dramatic shift in ability to review and make decisions based on real-time condition, reliability, maintainability, and performance presented in the context of short-, medium-, and long-, term cost-benefits analysis will enable organisations to shift their direction of travel in mentally short timescales. The Digital Transformation methodology proposed here aims to aid the challenges of developing and implementing this new technology driven solutions and reshape organisations business models.
The growing demand for advanced technology, such as Internet of Things (IoT), mobile devices, smart phones, Building Informaiton Modelling (BIM) or organisation wide consolidation of organically grown asset information management systems across businesses and enterprises is promoting the adaptation of connected devices. In return organisations can reach a high level of analysis, insights and intelligence that enables them to improve customer satisfaction and retention, operational optimization, business processes and return on investment or shift their operations and adapt to market changes.
Due to the combination of integrating advanced technology with AI machine learning and the deployment of IoT the drive for connected infrastructure, the global market is anticipated to grow at the rate of 23% annually until 2028 and beyond. The primary driver of the digital transformation market is a surge in demand for automation, infrastructure and real estate and transportation sectors. Where digital products can enable automation and integration of several mechanical systems with information technology the demand for digital transformation will increase rapidly. This type of solutions will have disruptive effect on business models as they will require a re-think of how to align and structure human-based activities to extract the potential technology offers to organisations.
With application of wireless communication, global satellite connectivity or cloud platforms, the digital transformation is reshaping traditional business operating models and shifts focus onto digital delivery driven by data and information.
---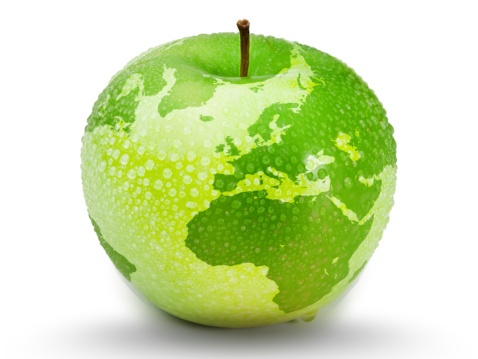 Curriculum
Rapid Transformation System – Part 1- Year 1
Part 1 Month 1 Business Diagnostics
Part 1 Month 2 Baseline Assessment
Part 1 Month 3 Future State
Part 1 Month 4 Prototyping & Design
Part 1 Month 5 Options Analysis
Part 1 Month 6 Identifying Benefits
Part 1 Month 7 Integration RoadMap
Part 1 Month 8 Procurement
Part 1 Month 9 Program Planning
Part 1 Month 10 Program Delivery
Part 1 Month 11 Steady State
Part 1 Month 12 Benefits Realization
---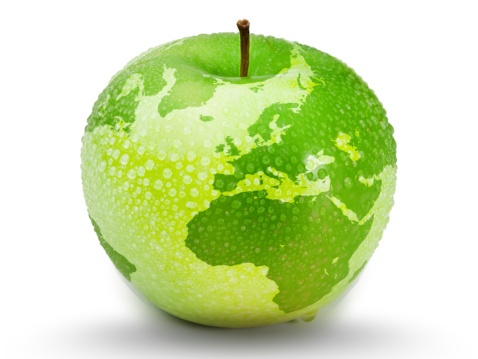 Program Objectives
The following list represents the Key Program Objectives (KPO) for the Appleton Greene Rapid Transformation system corporate training program.
Rapid Transformation System – Part 1- Year 1
Part 1 Month 1 Business Diagnostics – Business diagnostics module address high level concepts and principles of how to analyse service delivery to inform further down the line integration of digital technologies. All organisations, large, medium, and small, run their core business processes that support current "AS IS" operating models' baseline and operations through a complex mix of hundreds, sometimes thousands of individual systems, platforms, share drives and localised excel files. This organically grown and fragmented data, information, and system landscape in conjunction with business functional silos often stifles execution of strategic top-down decisions, impairs collaboration at all levels and is hampering business performance. In our first workshop we aim to introduce the concept of "AS IS" assessment method that identifies the starting point for setting off on a digital transformation journey. We discuss a number of available options for this baseline assessment and present "how good looks" when adapting to changes in the market. This module outlines the core concepts of the "AS IS" assessment and its key components providing the end users with an upfront scope of organisational interventions that would be required to deliver a digital transformation programme considering benefits and risks at the same time. The process of "AS IS" assessment is constructed of 6 components called Target Operating Model Canvas: Organisational context and vision, Commercial contracts in scope and their specification, Finance and cost management, Governance, roles, and responsibilities, Asset data and information management systems and technology, Asset and service delivery performance. In this module we will also introduce you to the content of each component and what to expect when carrying out a detailed operating model analysis. The extent of the assessment will depend on the size of the organisation, its complexity, and digital transformation aspirations. We will cover the detail of "AS IS" assessment in the following module. Module objectives: Introduction to the key concepts and components of digital transformation journey. Introduction to how they fit together in asset intensive organisations and how they structure the digital transformation programme from the "AS IS" baseline position, through the design and prototyping of "TO BE" future state, integration road map and the benefits realisation plans with a focus on establishing firm scope, deadlines, and budget. In this module we also present different analysis options for client's information.
Part 1 Month 2 Baseline Assessment – To succeed on the digital transformation journey organisations, need to know their baseline position. This is because all projects are governed by hard rules of scope, deadlines, and budget. This module is about establishing the "AS IS" starting position using the Target Operating Model Canvas. After the assessment in the following module, we will use the Canvas to measure progress, track budget, and measure delivery performance. To establish our baseline, we aim to analyse businesses processes and data flows that are deeply ingrained into every organisation. They combine activities and define a team's productivity and therefore business effectiveness and performance. Business diagnostics that inform digital transformation can be done in many ways. From stakeholder engagement workshops, desktop reviews, through interviews or surveys or use of Artificial Intelligence algorithms and process mining analysis. This module therefore is about your organisation actively carrying out the baseline assessment utilising the Target Operating Model Canvas. The baseline assessment phase aims to identify the current baseline position by analysing the internal business processes, organisational structure, data, information, and systems currently in place. During the workshop we will do a "dry run" to help you formulate the baseline in a structured and methodological way. The outcomes of this module lead to the design of digital transformation future state (also referred to as "TO BE") and development of the integration Road Map between "AS IS" and the "TO BE". We will introduce different options from stakeholder engagement, through workshops, surveys, or utilisation of Artificial Intelligence (AI) process mining technology to construct the "AS IS" state of the organisation outlining their pros and cons. Module objectives: Using the key concepts and components of Target Operating Model Canvas we aim to raise awareness and show options of different baseline assessment techniques and how they need to be combined for the best results in shaping the digital transformation outcomes.
Part 1 Month 3 Future State – This module outlines the core principles of the design and prototyping of "TO BE" future state of the organisation or service delivery. This is where the imagination and creativity come to play as we explore the concepts and principles, how to develop desired future state that includes integration of the desired digital technologies. We introduce you to our neuroscience research findings and why design of future state is essential step to address human factors that in the long run reduce the impact of change on the human resources. Furthermore, we explore the concept of future state, a blueprint of the required solution and the process that allows rapid and accurate production of multiple prototypes and design options of the future state. Like a technical drawing, the blueprint of the desired solution is a way of showing how digital technologies will integrate and deliver benefits to the organisation. This concept design stage aims to identify components that can be understood by stakeholders and to provide the level of detail and information required to introduce new ideas to the wider audience. The blueprint or future state development principles are used in almost all the engineering and technical fields to examine concept components and the details of the workflow. This approch informs viability of the proposed solution and helps to identify drawbacks that can be improved before the design or prototype go into production or service delivery. Utilising Target Operating Model Canvas key components provides the stakeholders with the digital transformation programme components and process to define up front scope of desired future state. In this module we also present design and prototyping techniques that use creative, analytical, problem-solving thinking styles that will become useful when designing and prototyping the "TO BE" in the next module. Module objectives: Using the key concepts and components of digital transformation we aim to introduce Target Operating Model Canvas for the design and prototyping of the future state. We also ensure that the human factors and the technology integration and desired thinking styles have been taken into consideration when taking on the design of TO BE state.
Part 1 Month 4 Prototyping & Design – Prototyping many versions of the "TO BE" future state is the key objective of this module. Through interactive engagement during the workshop, we will design the future state utilising Target Operating Model Canvas. Prototyping is a low-cost, low-risk way of developing, testing, and improving ideas at an early stage. For example, a prototype of a Target Operating Model delivering Net Zero by integration of IoT technology measuring in real time CO2 emissions can be developed rapidly before extensive resources are committed to implementation. Prototyping enables development of many versions of the future state that can be put to test for feedback and remodelling before commitment to the final solution. Prototyping enables organisations to experiment, evaluate, learn, and adapt an idea by taking a structured and iterative approach to testing and developing solutions on the go. This module involves creating simple multiple versions of a future state using Target Operating Model Canvas. It defines digital transformation programme components that we will use to produce a vison board, mind map, fish bone diagram etc. This enables the idea to be converted into concept definition leading to the development of a tangible high level Target Operating Model. Working remotely is beneficial to the process, as the biggest volume of ideas are developed when we are left alone. Once we have produced a large volume of ideas, we will create most unusual and creative concepts using SCAMPER technique that enables to ultimately define the desired 2-3 solutions by mixing and matching between large volumes of Target Operating Models produced during the workshop. The outcome from this module are 2-3 high-level prototypes of "TO BE" future state and its graphical representation. This could be a poster, banner, booklet, collage, several process maps that describe desired business blueprint processes or organisational delivery structure. Module objectives: Utilising our Target Operating Model Canvas we will prototype multiple options of the future state. It will be expected to design 10-15 different solutions that we will consolidate to 2-3 desired options for analysis in the next module.
Part 1 Month 5 Options Analysis – The best business decisions are the most informed ones. This module outlines how organisations can perform a systematic options analysis of the 2-3 Target Operating Models designed in the previous workshop. This is to ensure certainty of, and commitment to the desired solution. In this module we will practice evaluating each of the 2-3 Target Operating Models prototypes using evaluation criteria that lead to the selection of one option. The options appraisal stage allows the 2-3 Target Operating Models to be explored and evaluated against a set of agreed criteria, leading to the selection of the preferred option. This stage can commence only once the Target Operating Models have been clearly defined. This analysis provides the opportunity to evaluate and make informed decision on which blueprint delivers most desired and achievable "TO BE" future state. We do this by considering the relative advantages and disadvantages of each option and evaluate them in terms of the effort required to move to the future state. This could be time to value, budgets and investment, risks and opportunities, strategic objectives, teams training, impact on business as usual (BAU), approval levels or ease of implementation benchmarked against the "AS IS" baseline we have addressed in module 2. To evaluate the Target Operating Models, 3 main themes for investigation are used: 1. desirability – the degree to which each option meets the strategic objectives and priorities of stakeholders, 2. viability – the degree to which each option is financially viable and sustainable, 3. feasibility – the degree to which each option can be implemented. These themes are mapped to specific criteria against each option for evaluation and can be tailored and weighted for organisational needs. This leads to a final recommendation about the preferred solution which can then be taken forward to the business case for digital transformation. Module objectives: Utilising the options evaluation toolkit we aim to support you to select one Target Operating Model design that the organisations want to commit to.
Part 1 Month 6 Identifying Benefits – By designing, optimising, standardising, and evaluating the desired Target Operating Model organisations should further explore benefits from digitalisation where data and information products and services offer bottom-line benefits and deliver value to customers. Improved processes and investment into digital technologies that gather data and information in real time can drive speed of decision making to yield financial benefits, which can free resources for other transformation, innovation or continuous improvement driven initiatives that bring revenue to the business. In every digital transformation effort, there should be consideration and planning in place to enable benefits realisation extraction during and after the journey to the "TO BE" future state. In this module we will explore benefits realisation opportunities that arise from the digital transformation journey to your selected Target Operating Model and future state. We will give examples how it can be utilised to identify benefits from data and information, reduction of manual tasks that can free up the workforce to focus on utilising data to grow new business capabilities and improve upon current delivery. Digital transformation happens when some tasks carried out by people become automated and run in the background whilst human intervention is diverted from "copy and paste" to analysis of data and information to gain knowledge and to make informed evidence-based decisions. This approach enables organisations to improve productivity, free up work force, and reduce workload, so focus can be diverted to revenue generation from data and improving delivery of value to the customer. Realising digital transformation benefits should enable and create measurable benefits profiles that align with baseline and target position and lead into continuous improvement activities focusing for example on selling data for profit and benefit from an organisations day-to-day effort in following ways: 1. Digital products. For example, selling guidance and manuals about asset performance and asset configuration benchmarks. 2. Digital operations. Strategic alignment throughout processes enables ease of execution of top-down decisions into the operational and tactical outsourced areas of the business. 3. Potential software sales. Companies that have developed exceptional software or methodologies for their own internal use are finding new revenue streams by reselling it. Module objectives: The objective is to build understanding of the opportunities that the digital transformation brings to the organisation, so they can be integrated into planning process of the Integration Road Map and to identify pay back milestones during and post the implementation of future state.
Part 1 Month 7 Integration RoadMap – Integration RoadMap module outlines high level concepts and principles of integrating the "AS IS" baseline and the "TO BE" future state. By using the Target Operating Model Canvas to structure both "AS IS" and "TO BE" we have enabled upfront the alignment of key digital transformation components. This approach addresses typical business transformation needs leading to the development of comprehensive digital transformation delivery programme and it's workstreams. During this workshop we will go through the process of comparing, aligning, and identifying key differences and characteristics of these two distinctive business positions and solutions. The objective is to gain clarity on the differences and similarities between these two significantly different states to identify the impact this change from "AS IS" and "TO BE" will have on the organisation. The Integration RoadMap has also many other functions in the Digital Transformation process: 1. Enables connecting the dots and provides structural alignment between the "AS IS" and "TO BE" components of the Target Operating Model Canvas. 2. Informs the breakdown of the programme into core components, milestones, and activities. 3. Defines the foundations of business impact assessment. 4. Facilitates preparation of the digital transformation business case. 5. Provides foundations identifying and integrating digital transformation benefits realisation and return on investment into the delivery programme. Integration RoadMap brings together "AS IS" and "TO BE" to inform delivery of the overarching digital transformation programme. In this workshop we will practice how to specify, in detail, key deliverables that address the impacts of change, business case and therefore need for sufficient funding, identify risks mitigation or opportunities for extracting value on the journey. With the objective to ensure that all aspects of the digital transformation components function together is a systemic way, we will develop a business specific Integration RoadMap leading to consistent and structured ways of transitioning into the STEADY STATE phase. Module objectives: Introducing the concepts behind the integration of "AS IS" (current position) with "TO BE" (future state) leading to the impact assessment of the new solution on the organisation and BAU, development of business case and high-level digital transformation programme.
Part 1 Month 8 Procurement – One of the most important aspects of digital transformation is to ensure that internally, as well as externally, the changes in scope between "AS IS" and "TO BE" have been captured commercially. This module focuses on identifying key contractual changes that need to be formally captured for the organisation to transition from the current operating model towards the future state. Procurement could be seen here as a growth catalyst and a great source of innovation if it can work collaboratively with business stakeholders to find new opportunities which can drive sustainable growth and help the business develop new unique products and services that can generate revenue from data and information or help reduce overall delivery cost. In this module we will focus on options for re-procurement, contract variation with the supply chain or review of job descriptions with human resources. We will be writing contract specification that defines "TO BE" future state ensuring what is needed is delivered, at the right time, for the best price and that benefits realisation are leveraged and reflected in the contract re-negotiations. Utilising the key deliverables identified in the previous module we will determine and establish a negotiation position with the Supply Chain or internal stakeholders. This module is key to preparing for securing commercially the "TO BE" future state and benefits realisation during the delivery of the digital transformation programme. It includes all financial and commercial aspects that will need to be captured to formally agree the commitment to changes required to transition from "AS IS" to the "TO BE". This includes: 1. Business case and budget planning, 2. Benefits realisation and cost savings spend consolidation, 3. Measuring and tracking procurement cost savings, 4. Identify reporting on the different types of savings and added value, 5. Defining supply chain risks. For example, delivery risk, quality risk, reputation risk etc. The key to this stage is to ensure that everyone involved can receive and formalise contractually new set of instructions that reflect "TO BE" state. Further leading to defining service transition and communication plans with the supply chain and business partners. Module objectives: The objective of this module is to ensure all commercial aspects required to transition service from "AS IS" to "TO BE" have been identified and contractually formalised with stakeholders involved.
Part 1 Month 9 Program Planning – A new Target Operating Model always brings changes to the organisation. This module enables the participants to plan the digital transformation programme that captures benefits realisation and at the same time addresses the impact and level of change that the organisation would need to face to transform to the future state by enduring certain level of pain to get there. Using tailored for digital transformation Gantt chart we will create the detailed Integration RoadMap for the client specific project. By working backwards from the Target Operating Model blueprint to the "AS IS" baseline we will structure the delivery taking into consideration benefits, procurement, governance, data, and information technologies etc. To scope the detailed Integration RoadMap, we will use system engineering fundamentals, the work-breakdown structure (WBS) used for projects in controlled environments. In the process of structuring digital transformation programme, we aim to develop hierarchical structure of the total scope of works to be carried out by the project team. This involves breaking down scope of works into core workstreams, phases, milestones, activities whilst ensuring outcomes and results are identified as a key deliverable. During this planning session we will aim to subdivide workstreams into manageable components in term of responsibilities, size, duration, available resource, and key decisions as well as funding approvals. The objective here is to carve out working packages with their associated risks and opportunities and establish cost gateways and other scheduled events to ensure overall programme control against the "TO BE" future state business case. This approach is called the 100% rule as it aims to capture in the scope all deliverables including internal and external stakeholders' activities, full time and interim resources and dependencies to ensure there is no gaps, overlap or duplication in the plan. Module objectives: Detailed Integration RoadMap for the project.
Part 1 Month 10 Program Delivery – A digital transformation programme aims to ultimately deliver benefits to an organisation through change from the "AS IS" to the "TO BE" based on the design in earlier modules. The Target Operating Model representing the future state will be discussed, considering the overall programme delivery strategy ensuring control measures, resources, governance, co-ordination, communication, alignment, management, and control of the activities are in place from day one. Depending on the complexity of the undertaking a Project Manager or Project Management Office (PMO) would be required to provide overall management of the delivery and report back on progress to the programme sponsor. The role is to organise business-as-usual activities and take on responsibility for day-to-day management of programme including the coordination and change management activities. By default, digital transformation looks to leverage various technologies to realise business benefits. However, it is people who deliver the outcomes that technology enables to achieve. In this module we will focus on managing the human factors and dynamics of change in the delivery environment against the detailed Integration RoadMap. We will present here our neuroscience research and the findings related to the brain region called prefrontal cortex that is implicated in breaking down complexity, planning, decision making and moderating human emotions. We will outline how these core functions get affected by different levels of change and why it is critical to ensure that the workforce's primary needs for safety and security are met. We will discuss what triggers human behaviour from being comfortable and in control with a level of self-awareness, to identifying points in the detailed Integration RoadMap where people can be easily pushed into the state of anxiety where our brain disables the prefrontal cortex, goes into survival mode to maintain body the budget. We will discuss techniques and tips that support our ability to absorb transformational changes ensuring that anxiety levels are managed, leading to positive outcomes in the delivery programme. Module objectives: Identify key human factors and tolerance thresholds that can stop organisations from transforming. A diagram or a chart that identifies the touch points between the detailed Integration RoadMap and the human factors providing register of key risks related to the human factors that can derail the overall programme delivery.
Part 1 Month 11 Steady State – The purpose of the Integration RoadMap is to get the business into the steady state in an organised and structured way with appropriate resources and control meassures that deliver benefits realisation. Once the Integration RoadMap programme has been completed a standstill or a steady state leading to continuous improvement plans is required to stabilise the Target Operating Model. What we mean by the steady state is that all operations and business processes are synchronised and remain constant as time changes. In a steady state the same workload volume remains constant and consistent. At this stage we start monitoring over a specific timeframe the Target Operating Model performance and analyse the key components workflow to ensure there are no delivery accumulation clusters, work backlogs or process jams. In a steady state we aim to achieve reliability across the piece to enable benefits realisation in the next steps. In this module we set Target Operating Model control framework that keeps the ship steady and "pointing to windward". We do it by repositioning the baseline and carry out as at the beginning of the training the baseline assessment. This is to inform control framework different dimensions of stability, review points, timeframes, system boundary, trigger points and their threshold parameters. We will also explore how to predict and escalate risks before issues reach tipping point and compromise benefits realisation. Setting up the Target Operating Model control framework that stabilises operations provides the basis for achieving benefits realisation from continuous improvement activities, it also enables the workforce to pause, celebrate and reflect on the transformation journey. This freeze stage is probably one of the most important elements of the Digital Transformation. It allows understanding and absorption of the new position and reflection on lessons learnt. Module objectives: Setting up the Target Operating Model control framework and business specific control parameters using "AS IS" baseline assessment. Carry out lessons learnt review.
Part 1 Month 12 Benefits Realization – A steady state is a starting point for review of already realised benefits from module six and setting up new Benefits Realisation Programme where strategic, tactical, and operational goals come together. A Benefit Realisation Programme is based on action plan that combines opportunities from the implementation of digital technologies that enable consolidation and optimisation of complex deliverables across multiple stakeholders' groups. This module is purely designed to retain and extract value from the digital transformation efforts and enable planning of the continuous improvement activities. In this module we focus on developing a short, medium, and long-term Benefit Realisation Programme that should run in parallel with continuous improvement plans initiated from the transformational change. The main goal of this module is to define benefit profiles and guidance for benefits owners to support the organisation's wider aims and objectives. For example, this could be faster and better quality of decisions made from standardisation of data and informaiton across the piece by achiving single source of truth. It could be a move towards smart data strategies that reduce friction and improve relationships among business functions. Stakeholders who want to improve P&L and to generate additional revenue for their organisation could consider creating new business units to sell on their data for profit and benefit from their day-to-day efforts. Inability to access data affects organisations in many ways, by providing wider access to different types of information workforce can gain insights that improve collaboration and break cultural silo barriers. During this workshop we will use the new baseline assessment to define benefits profiles, categories, benefits meassures, methods of measurement, baseline values and target values, milestones and deadlines, priorities, and risk mitigation. Module objectives: Development of benefits realisations and continues improvement plans.
---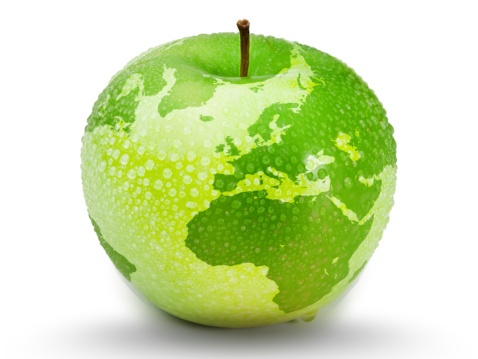 Methodology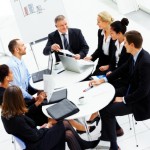 Rapid Transformation System
Program Planning
Years of research and case studies in managing change and transformation projects in many industries show that the success rate for these efforts is consistently low: less than 30% succeed. Furthermore, only 16% of organisations say their digital transformations efforts have successfully improved performance and sustained changes in the long term. 7% say that performance improved initially but the change has not been sustained by the business.
The aim of our research was to find out the reasons behind this low success rate and propose a methodology that enables transformational change by solving these problems. From our research, we found the following ten reasons that hold back transformational programmes:
1. The future state of the target operating model has not been designed upfront and so it could not be procured, communicated, and implemented forcing organisations to retreat or "make it up as they go".
2. There is no rationale to identify functional components which are essential for design of a Target Operating Model. Lack of a structured approach to define, enhance, or rethink the future state and it's building blocks stifled communication among all parties. One needs to tell a story that's meaningful to everyone.
3. The organisation's workforce is unable to see where the organisation is heading, or they lose the ability to retain control of their environment and therefore cannot evaluate what was happening around them.
4. Organisations are restructuring at the same time which adds uncertainty, anxiety, and violates the basic human need for safety and security.
5. People struggled to cope emotionally with the uncertainty of change without a clear vision and direction of travel.
6. Workforce doesn't have enough useful knowledge and skills to analyse, prototype and design the new reality on the go.
7. Many companies focus on activities as opposed to outcomes with clear goals; they end up plunging into activities without adequate preparation, heading in an unknown direction.
8. Many transformations force organisations to consolidate business functions. If alignment activities are not agreed and formalised before the programme goes live, these key negotiations will be done without budget and on the move. Therefore, decisions will be driven by quick wins ignoring the long-term benefits realisation.
9. New alignment and operating models require new documentation. Once the programme goes live there is no time for creation oj meaningful records that ultimately should serve as a "contract" among all parties.
10. Decision support tools and transformation delivery toolkits have not been developed before the programme deployment. A wide range of templates, process maps, contractual documentation, guides, simulation models, and/or techniques and methods to support and weight complex decisions are required to facilitate participation processes and keep everyone on the same page.
The development of corporate strategy and long-term objectives also plays a key role in the digital transformation methodology. Grown out of Harvard Business School research in the early 1990s where organisations were on a quest for "competitive advantage" and in recent years into application of "strategic thinking and simplification" the process is the enabler of the next stage of corporate transition into a digital age of "cross-functional relationships based on data and information exchange". In recent years the need for "strategic thinking and simplification" supported by evidence-based decisions has been defining the next stage of corporate development and therefore process by which investment will run to enhance operational excellence in developing various asset management strategies that improve asset operability, maintainability, reliability, and performance.
The Rapid Transformation System is also a mechanism that contextualises the whole interconnecting network of outcome driven activities to solve problems presenting themselves during the process of business transformation. It offers a coherent and logical base for merging process with human factors related to workforce needs for vision, storytelling, engagement, beliefs, values and above all need for safety and security.
Our research into neuroscience and these human factors shows that the human brain needs a "call to adventure" for the mind to physically, in the body, trigger the hormones that enable us to adapt to change in a positive way. Dopamine being one of them, promotes positive feelings and happiness. This "feel-good" hormone is an essential part of the brain's reward system.
Furthermore, to move into new mindset or re-think what we do, we need to re-evaluate the fundamental concepts that shape our "AS IS" reality. To evaluate these abstract concepts and breakdown complexity, we need to have logical, analytical, and problem-solving thinking skills, that are fundamentally based in the front part of the brain called prefrontal cortex. This evolutionarily new part of the brain works best when we feel safe and secure.
The unknown and the change confuse the brain. This phenomenon is known as "experiential blindless". The result is that people often start to feel anxious. That creates a chain reaction for the brain to give instructions to the body to deploy hormones that disable prefrontal cortex and switch over our responses to the survival override mode. Change and transformation programmes often generate this perpetual state of uncertainty that stops the human brain from functioning to its full potential. The unfortunate impact is that the workforce is focusing on making decisions that sustain basic needs, leaving that part of the brain which is needed for successful transformation, on stand-by.
The RTS methodology is therefore a fusion of all the essential building blocks required to succeed in transformational efforts; their systematic and structured alignment throughout the program is enhanced with systems thinking theory, where we focus on the whole Target Operating Model rather than separate components.
Rapid Transformation System offers therefore, a joined up, end-to-end digital transformation process that spreads out over five themes: assess, re-think and re-design, test and integrate, stabilize, and realise benefits. This solution combines and structures programme with human factors in mind over 12 modules. It provides decision support tools and standard documentation requirements with check lists to support the commercial and operational need for change and adaptation of cutting-edge technologies.
---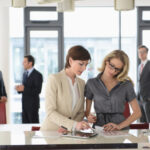 Program Development
Rapid Transformation System is a structured, step-by-step methodology that provides clear a process designed to manage business digital transformation projects and programmes in asset intensive organisations. It enables clients to gain control over key project stages and therefore improve the bottom line, overall organisational performance, and the team's effectiveness by adopting data and information driven digital technologies. The digital transformation method or management systems is structured into well-defined stages to address typical business transformation needs to deliver the benefits from integrating technology or re-design and re-think of already existing solutions.
The first two modules are therefore dedicated to defining "AS IS" or current business position. Only truly knowing the starting point we can set up SMART goals for the design of Target operating model, that defines the "TO BE" or future state. This activity takes place in module tree, four and five. Module six is where we specify what benefits the organisation would like to get out of the new solution and investment leading to preparation of the Business Case for digital transformation.
This hands-on program involves analysis of the current position with a view to prototype, design and experiment with multiple options and solutions that define future state in a sufficient detail to ensure the new Target Operating Model can be procured, used for planning, and adapted to define new roles and responsibilities, operational delivery, and benefits realisation.
This program governance requires involvement of senior management stakeholders with strategic positions in the organisation. They need to be supported by the operational and tactical level of resource that is involved in the day-to-day running of the business. It is recommended that a CEO or business owner is the sponsor of the program delegating the responsibility for ultimate benefits realisation to senior management team with representatives from Finance, Operations, Human Resources and Data and Systems. This Project Team should not be more than 4-8 people. It is best placed to have a PMO or Project Manager on board to take ownership of planning and tasks distribution. We would advise having four senior stakeholders/budget holders and four operational level stakeholders from the same departments. These need to have decision making responsibility and ability to reach out to the wider business to test implementation of the new Target Operating Model, carry out contract variations or re-procurement or liaise with the supply chain for example. This Project team will be ultimately accountable for delivery of each module outputs and objectives.
This one-year training program should be seen as a "springboard" to any large-scale deployment of digital transformation on a portfolio level. It is essential that the focus of this training is on gaining knowledge and expertise is applying the management system components into BAU, establishing mutual dependencies among participants, and building cross-functional deployment capability. This program enables organisations to have a "dry run" with digital transformation. By using existing templates, toolkits and analytics developed to facilitate the deployment of the digital transformation we will prototype, design, and experience all aspects of a large programme on a smaller scale. Large programmes by nature, scale and complexity takes approximately 3-4 years to complete.
It will be crucial to decide the right scale and size of the undertaking for a one year programme. There are only 4 weeks between the modules, therefore, we would need to ensure that the outcomes are in line with SMART goals (Specific, Measurable, Achievable, Realistic, and Timely). The most appropriate projects for this type of transformation would be: small scale implementation of IoT sensors for critical asset, Computer Aided Facilities Management (CAFM) or asset information management system review, multiple data and information systems data structures alignment with cost management and budgeting, Building Information Modelling (BIM) implementation and ISO19650 compliance, setting up an overarching dashboard that can digest data from multiple systems and data sources, supply chain contract performance improvement, end-to-end process reviews in particular between the end user, finance and operations, testing of building environmental conditions using CO2, humidity, temperature, light or other sensors that improve human wellbeing, configuration management and integration of several mechanical systems using BMS or other technology, identify processes for automation or areas of needs for greater insights and intelligence, explore ideas how to generate revenue from data and information, adaptation of connected IoT devices across 2-3 sites to explore portfolio level opportunities for insights and decision making etc.
---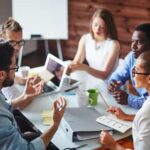 Program Implementation
The focus of this program is on "doing the doing" during our monthly workshops. The time between modules should be dedicated to internal stakeholders' engagement and implementation with wider business or finalising deliverables depending on the module. The support time between modules should be dedicated to clarifications, Q&A's and coaching that provides guidance and supports refinement of specific aspects of the delivery. This time could be also used for generating new ideas and solutions.
Module seven to nine are therefore dedicated to planning and deployment of the Integration RoadMap that connects the dots between the "AS IS" and "TO BE". Modules ten and eleven are dedicated to testing and integrating the "AS IS" and "TO BE" in operational environment.
The program is designed to complete each module within 4 weeks. In some instances, however you might be asked to prepare ahead of the upcoming modules. This micro learning bursts of knowledge are in place to ensure there is sufficient time upfront to ease the effects of "experiential blindness". Alternatively links to different resources will be provided to gain further insights into upcoming modules.
All modules are aligned in a sequence that address in a specific order; human factor, assessment, prototyping the Target Operating Model and delivering the programme. It is therefore essential that the Project team remains the same throughout the training. Each module informs the next set of activities and deliverables. The overall objective of the five themes (assess, re-think and re-design, test & integrate, stabilize, realise benefits) that spread around the 12 modules is to ensure that the organisation goes through the whole digital transformation programme. There will be no need to reinvent the wheel or spend time on creating templates during the program. Utilising the pre-defined templates and toolkits of the digital transformation management system we will focus purely on implementation. The Project team during these phases will be creating, prototyping, designing, brainstorming, analysing, and making decisions about outcomes, scope, control metrics, concept definitions and other techniques of breaking down complexity to re-think the "AS IS" and to address the human factors. It is only in the "doing" when we truly redefine our thinking and create options and scenarios of the future we desire. This program aims to be a discovery and experimentation journey that we hope the Project team will enjoy whilst learning new skills and methodologies.
---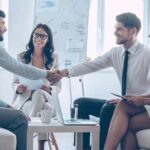 Program Review
Module twelve is designed to enable reflection of the journey, carry out lessons learnt and look ahead again for further benefits realisation that can be addressed during the continuous improvement plan after the program has finished.
All modules are interlinked, and one cannot be delivered without the other. The sequence of activities therefore overlaps between modules to provide continuity of structuring thinking that is required to define, plan, and deliver outcomes. Therefore, each module provides an element of review to reflect on progress, incorporating feedback and consolidation of requirements. In this process at the beginning of each module we will be looking back, looking forward and then deciding on actions that need to be taken in the present to realise the benefits.
Furthermore, the program governance involves reviews at the end of each theme to ensure all outputs have been completed and approved. The Project team senior stakeholders would need to be present at the end of each theme gateway to comply with the program requirements. The approval process in line with the modules would be as follows.
Theme gateway 1: Module one and two – approval of the "assess" theme.
Theme gateway 2: Module three, four, five and six – approval of the new Target Operating Model, benefits realisation plan and the "re-think and re-design" theme.
Theme gateway 3: Modules seven, eight and nine require approval of project pan and delivery; the "test & integrate" theme.
Theme gateway 4: Modules ten and eleven – approval of the implemented solution in the "stabilize" theme.
Theme gateway 5: Module twelve is dedicated to benefits realisation and continuous improvement plan and will require final sign off from the senior stakeholders. Lessons learnt will consolidate overall feedback, key takeaways, and enable the organisation to develop an improvement plan post the program.
Each theme, gateway and therefore module include minimum requirements check lists that we will use for evaluation, review, and approval. These "to do" lists are included to ensure the program outputs can be carried forward to start off the next theme and its modules. It is recommended that the program sponsor participates in the approval process at each gateway to ensure accountability throughout the year.
We hope that the digital transformation methodology and the program delivery structure of five themes: assess, re-think and re-design, test & integrate, stabilize, and realise benefits will enable organisations to "springboard" into identify next steps, think big and do it again on a large scale.
---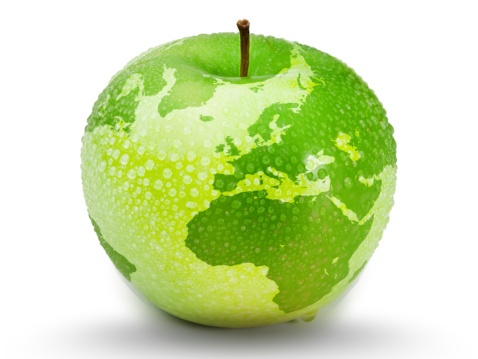 Industries
This service is primarily available to the following industry sectors: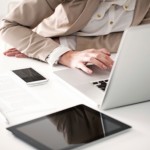 Real Estate
History
The growth and prominence of the real estate and commercial property in London and UK, takes precedence during the industrial revolution that has galvanised the urbanisation trends and mass migration to the cities. The UK and many other countries globally urbanised during the 18th and 19th centuries. Large proportion of people living in rural areas were forced due to mechanisation of farming to leave the villages and small towns needing work and therefore accommodation in large towns and cities. People migrated from rural areas to urban areas where there was employment in the new factories and the manufacturing industries. This shift in the markets and mechanisation started a new era of large-scale housing. The inner-city area developed during this time as rows of terraced housing that were built for workers.
Industrial Revolution cemented further the process of urbanisation. The use of machines to replace manual labour freed many workers for different tasks and allowed the time for education and specialisation into new fields of labour that were opened by the mechanisation of many industries. People with ambition were able to generate their own wealth, jump classes, and chose their destiny. They started to own houses, cars, and, eventually, got office jobs.
It wasn't until the 18th century that dedicated office buildings began to be created. With the British Empire expanding and engaging in an increasing level of trade with other countries the first known office building was built in 1726 in London and became known as The Old Admiralty Office. It served to handle the masses of paperwork generated by the Royal Navy and included meeting spaces.
This development was followed by the construction of East India House in 1729 on Leadenhall Street in London. This building acted as the HQ for East India Trading Company and its legions of workers starting the new era of centralised concentrated space to administer increasing amounts of paperwork to process. This led to further need and growth of the offices popping up throughout London.
Current Position
These days the real estate, commercial property and housing are a significant feature of the economy of the United Kingdom. The commercial real estate market size was estimated at around 250 billion. The domestic real estate represented the largest non-financial asset in the UK, with a net worth of £5.1trillion in 2014. Foreign investment also plays a substantial role in the UK's real estate market. Particularly in London foreign companies and individuals invested around £20 billion in UK real estate since 2012. While the real estate landscape has been changing over the years, new investment operating models have been introduced with focus on pushing the boundaries and adapting the latest digital technological advances.
In collaboration with the tech industry the commercial real estate and high-profile housing adopted virtual reality tours to enhance the buying and selling experience for the clients. Bringing the opportunity to view the assets virtually by touring properties remotely, the UK and London real estate allow customers to walk-through apartments even before they were built.
This has given the industry a strategic advantage by adopting a new offering that enables smooth paths to investment in London and other parts of the UK. The World's leading property advisors, investment, and manging agents such as Jones Lang Lasalle, Cushman and Wakefield, Savills or CBRE support on-boarding of foreign investment to easily enter the London and UK markets by offering different investment management strategies. Whether private investment, portfolio, or commercial properties these commercial real estate service companies developed diverse offerings to ensure owners and tenants benefit from smooth running and asset management strategies to enhance and maintain the clients' financial and operational goals for their strategic assets.
Many UK public and private portfolio landlords or foreign investors with support of world leaders in real estate management of commercial real estate are now facing the next stage of digital transformation. Having control over large portfolios the incentive is to simplify, digitalise and monitor assets remotely utilising IoT sensors, Building Information Modelling (BIM), 3D scanning the estates for better remote decision making and virtual tours that could benefit planning of the lifecycle works or maintenance. Other opportunities to digitalise large estates are in the space of energy and resources conservation or reduction of consumption and improving overall building performance to meet the Net Zero climate change legislation.
Future Outlook
The Covid-19 pandemic caused incredible upheaval in the real-estate industry. From the rise of rental vacancies and subsequent price drops to the increasing pressure on rural and suburban home prices, there are very few areas of the real-estate industry that Covid did not affect. In the UK and around the world, demand for some types of commercial real estate, especially office, retail, and hotel space, has declined. The effect of the downturn in commercial real-estate has put pressure on prices and reduced the amount that owners could expect from selling or leasing their properties in large urban areas. On the other hand, industrial real estate and distribution centres, data centres, call towers and healthcare properties have positively impacted the market.
The shift from in-office to remote work have had a significant impact leading to many businesses giving up their office space or reducing their footprint or moving to hybrid work patterns. Companies have adapted their operating models and invested into digital communication technologies. They have also discovered that their employees could work from home productively, in some cases beating their performance from before the pandemic. With economic situation still far from stabilising globally companies are looking for smaller office space closer to where their staff live, and hubs distributed across the country. They may choose in favour of more affordable spaces rather than higher-grade, high-profile office.
Many professionals with the ability to work remotely have left urbanised areas for rural retreats and country living instead of the big cities. It is entirely possible that many of these professionals will not return to the city and will find remote work that enables them to improve their quality of life and well-being. There is a high possibility that office real estate in suburban and exurban areas may become more desirable as an investment.
With the new trends in London and the UK to reduce building carbon footprints and to comply with the demands of net zero improvements, there is a high probability that some of the office space might be converted into housing. There are favourable planning laws and legislation to enable this type of conversions. Considering that buildings generate nearly 40% of annual global CO2 emissions there is a need for repurposing of real estate building stock and the change of the operating models from commercial to residential. This approach would certainly enable foreign, and UK based public and private landlords to invest into digital transformation of their assets to ensure their property offers sustainable and fit for purpose operating models that achieve desired profits.
---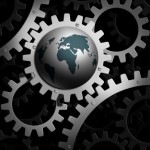 Construction
History
The construction sector is a huge part of the UK economy, producing an output of approximately £138bn and employing 1.2 million personnel directly. The construction industry plays a vital role as an employment vehicle responsible for some 6 per cent of total GDP and 10 per cent of employment – and it is undergoing a radical digital transformation and re-think of the operating model.
The traditional view of construction presents an out-of-date image that is slowly fading away. In majority of cases the industry is no longer about dangerous sites with hundreds of people climbing sky-high scaffolds. Today it's about harnessing the potential from technology to improve outcomes and health and safety that the industry is not traditionally renowned for. To remediate these challenges in 1974 the UK Government passed the Health and Safety at Work Act. The Health and Safety Executive (widely known as the HSE) recorded 166 fatal accidents in the construction sector that year – accounting for roughly a quarter of all deaths at work. In the early 1980s it was still uncommon to wear a hard hat on site. It wasn't until the end of that decade that the use of hard hats was seriously enforced and in 1981 the HSE started publishing the fatality rates for different employment sectors.
In 1994, the Construction Design and Management (or CDM) Regulations were introduced. This forced clients, designers, and contractors to coordinate their approach to safety for the first time. It wasn't until 2005, that the Work at Height Regulations were introduced focusing on greater worker engagement, better training, the involvement of designers and significant emphasis on behavioural change have all helped shift construction towards safer ways of working.
With the projects becoming larger, more complex and demanding in terms of requirements and increased complication of site conditions in dense urban areas, it became an imperative to minimise impacts on the surrounding environment, improve planning and logistics of the whole process. The industry is rapidly moving away from traditional labour heavy operating model that involved many individual and linear steps in the process to be completed entirely or largely on site and that needed to be completed before the project could move on to the next phase. This method of construction also required traditional procurement route that separated strategic planning, design, construction, handover, and operations.
Current Position
Today's construction industry is about integrating all the pieces of the puzzle into whole life cost and value delivery and harnessing technology to plan a full deployment virtually, testing every scenario that may affect construction and operation, and building with components manufactured offsite, to ensure quality and minimise disruption.
The industry is rapidly moving away from the traditional operating model to one driven by digital engineering, offsite manufacturing, and component assembly right from the outset introducing new processes and ways of working required for improved performance of construction programmes. The objectives of these are to ensure the needs of clients and end user are fully met to the current standards and requirements. The objective is smooth delivery of a project from start to finish. The relationship with the client is expected to run from the earliest stages to ensure that delivery is achieved as a partnership between client and the supply chain.
This approach offers collaboration and scenario testing to establish the impact a project can have on various aspects of the whole life cost and value throughout the asset lifecycle stages. These scenarios and options analysis could span from accessibility, maintenance access and asset performance, new energy-management models that reduce carbon footprint or water use. That level of analysis can make a critical difference in the design, construction, and operations of the energy plant, from commercial buildings to transport or wider infrastructure. Therefore, use of virtual BIM and 3D engineering confederated models can ensure that any and every project can benefit from stress testing of the design before the ground is struck.
Deployment of digital transformation that enables extensive use of digital technologies ensures that the structural, engineering, and architectural elements are integrated into a virtual 3D model prototype. Application of virtual reality tools for example can allow the whole scheme to be fully visualised and co-ordinated on screen before commencement on site. It also enables a seamless information transfer from the design team to offsite manufacturing facilities and then submission of digital operating manual to asset of facilities management during handover.
With up to 70 per cent of a new building coming in as components from the virtual model, it allows a move towards just-in-time manufacturing and delivery, therefore streamlining multiple construction processes towards assembly on site; effectively transforming the process into a logistics exercise.
Future Outlook
Digital transformation of the construction industry operating model will play a vital role in the future construction plans. Although the industry is weathering the storm in the post-Covid world, there is recognition that a growing economy must invest in infrastructure. It is an extraordinarily difficult time, however swift yet thoughtful actions towards remote ways of working enabled by digital technologies can help to emerge from the crisis with a more solid foundation.
Governments are looking to industry to innovate, increase productivity across the countries and to put the construction at the forefront of the global markets. By introducing Digital Build strategies, the aim is to provide a bridge between design, construction and operations enabling delivery of Whole Life Cost and Value. This Target Operating Model for construction industry is estimated to deliver savings of 20-30% over the whole life cost of the asset. This opportunity can be delivered and achieved from cross sector collaboration and assimilation of digital technologies that enable scenario planning and knowledge share over the whole process.
The coming year and decade will be challenging for businesses and organisations in the construction industry without re-thinking the way they operate and how they integrate technology throughout the organisational structures to support property owners in delivering their overall Whole Life Cost and Value benefits.
The marketplace has already changed, as some large infrastructure projects have been put on hold. However, new opportunities are arising in the re-fit and change of use initiatives as well as dispersed housing proposals where people's habits have changed and where there is a need for greener and healthier living outside of large cities. Large portfolios objectives have also changed. With both public and private-sector project owners placing a new emphasis on sustainability, Net-Zero, and resilience there is a greater need for real-time data and systems driven information and accurate reporting.
Managing costs, decreasing carbon footprint, and improving resource efficiency is becoming critical day to day requirement. This need creates an opportunity for digital transformation of operating models that provide insights and analytics for real time decision making. Having data and information at a glance is one of the most powerful aspects and benefits from implementing digital technologies.
Integrating BIM, Soft Landings, Circular Economy or Digital Twin applications can pivot the industry towards reaching the global markets. However, this can only be achieved by re-thinking the ways of working with technology and its integration into organisational operating models.
---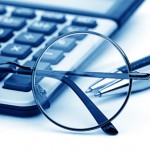 Transport and Logistics
History
Origins of modern logistics and transportation reach back to the military strategies of armies and their support functions. This primarily military term gained its importance during the World War II. Many companies recognised logistics and transportation as a scientific subject taking advantage of it as a service. By the mid-19th century, the Industrial Revolution enabled Great Britain, France, and the United States to produce food and other goods on a mass scale, therefore creating a need for global distribution.
With the increase in globalisation in the 1990s, companies started to import and export even more goods and products and transportation with logistics has become an important factor for businesses in terms of managing customer expectations, controlling cost and time.
As a result of more and more companies providing transportation as a service, the market became more competitive, far more distributed and spread out. This required businesses to expand their supply chain management as well as finding new ways of working to manage the delivery process. Length of journey over a distance and the importance of time management become competitive factors, and businesses started integrating various transportation systems into one offering. In a need for control over these logistical challenges, companies started to consider transportation as a strategically important activity that guaranteed their place in the market. This drive to maintain competitiveness, resulted in a new field of "logistics management" emerging which included all stages and types of transportation giving the supply chains dominant importance.
With all these developments emerging due to scalability and need for speed businesses had to bridge the gaps between customers and the supply chains. Therefore, a complete logistics and transport supply chain management industry has materialised to provide complete service solutions from planning to stock management for all kinds of products, services. Utilising data, information and systems flow in the supply chain from the start to the end point to meet customers' needs, including transport and storage is the ultimate objective of modern transportation and logistics to provide efficiency, visibility, and control.
Current Position
Many companies offering transport and logistics solutions to their clients provide a complex interlinked service offering. These types of operating models have grown organically over the years and have been developed bottom up. This dynamic process and natural business expansion of service development often creates its own complexities not only with the main providers but also within the supply chains generating yet another organisational function to manage it. These types of operating models over time become inefficient due to duplication, cross contamination of tasks and activities and conflicting objectives.
With the drive for ultimate simplicity on a large scale and need for control, visibility, and efficiency many organisations will consider re-thinking the way business process and the individual operating models of each business function work together and will ultimately be re-designed top down to achieve business objectives with reliability, speed, agility, resilience, cost efficiencies and sustainability being the new ultimate factors for fine tuning of business operations and processes.
There are key areas of the overall top-down operating models emerging for transportation and logistics. These are data, shipment, and stakeholders' management.
The data management category considers the inventory optimisation, document management, supply chain systems architecture and API integration to improve data flows, formats, and frequencies to improve information accuracy in real time. Collecting and transmitting completed trade documents in time to destination ensuring compliance of the customers and guaranteeing the outcomes. The benefit of this are accurate forecasts that reflect market realities, capability, and enable not only demand sensing but also present an accurate picture of each supply chain partner performance. Collaboration over the end-to-end data flow, technology, processes, and inventory enable the suppliers to enhance the service visibility, automate procure-to-pay process and streamline the workflow. This level of integration is required for multi-enterprise delivery connecting all stakeholders giving the ultimate visibility and control of logistics.
Stakeholder management these days requires collaboration with the clients and the supply chain on every step of the end-to-end process for seamless flow of cargo, information, and documents. In the organically grown operating models tracking diverse and multi-service delivery is the biggest challenge to securing a satisfying seamless level of service to customers; making the supply chain performance and obligation challenging to fit the overall client perspective and to drive individual carrier performance for the benefit of the bigger picture at the same time trying to optimise the performance without the overarching Target Operating Model and solution that simplifies the whole model at scale.
Shipment management is the third component that currently ties the transport and logistics service together. Focusing on the booking management via on-line automated platforms producing data workflows, ability to label and scan goods, shipment planning, loading plans and on-demand comprehensive destination services for storage and distribution organisations has created a level of visibility of the end-to-end process that enables quality checks as per customer requirements.
Future Outlook
Integration capabilities to monitor, manage and seamlessly adapt or change supply chain scope without affecting workflow of orders, from order generation to delivery is highly likely to become the next level of supply chain efficiency through e-connectivity. While speed and accuracy are main drivers, the ability to automate and exchange vital business data in real time can dramatically improve overall performance of business processes and individual events in the end-to-end solution.
That level of integration allows businesses to trade in a more cost-efficient way, while improving transaction accuracy and speed. There are however challenges to reaching this level of integration of multiple systems even in today's highly digitalised world. Changing over to automation does come at cost and requires completely new operating model that enables access to the same data structure and flow to monitor the overall end-to-end process. This level of change and transformation has its great benefits however it requires careful re-design and re-think as well as integration to deliver strategic benefits from simplification and alignment of operational delivery. The key benefits however can significantly improve visibility in the current challenging environment. This could be enabling connectivity and visibility of the supply chain, automatically synchronizing, and sharing data and information across applications that significantly reduce paperwork, phone calls and emails, speeds up business processes from hours to minutes and dramatically reduced errors by transferring data without manual intervention, therefore reducing administration burden.
With the desire for broader integration the transport and logistics industry aim to reach the next level of advancement where large volumes of correct and desired data are deposited across the systems. With stable and consistent data flows enhanced analytics can be deployed to provide the next level of insights into predictability and scenario planning to inform decisions that shape the businesses future in the ever-changing world.
---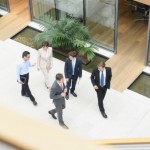 Mining
History
While mining is nothing new, there is much evidence that the history of the industry goes back to the ancient world. With a primary function to extract valuable raw resources and valuable minerals, mining output has advanced wealth generation over thousands of years. With the primary purpose of extraction of non-renewable resources such as natural gas, coal, oil, potash, salt, copper etc, mining operations usually create a negative environmental impact, mining processes affect the atmosphere, emit carbon dioxide which influence the quality of human health and biodiversity both during the mining activity and after the mine has closed.
There five oldest mines in the world are still in operation. Khewra mine in Pakistan, the Chuquicamata copper mine, located at Calama in northern Chile, Kiruna mine, located in Norrbotten County, Lapland, the Bingham Canyon mine located near Salt Lake City in Utah, US, the Skouriotissa mine in Cyprus are still functioning mining salt, copper, iron ore dating back as far as 4,000BC.
In the beginning, miners used primitive tools for digging. Mining shafts were dug out by hand or using stone tools, making the entire process very dangerous and lengthy. Eventually, the pick and hammer were replaced with fire and explosives to break up large rocks and clear tunnels to reach greater depths at a faster rate. Work safety has long been a concern in the industry, however with modern practices safety has significantly improved.
In the modern era, the history of mining goes back to the late 19th century. The Industrial Revolution spurred improvements in explosives and mechanical equipment significantly increased the capability and efficiency of mining hard rock. Mining has led to great advancements for society, but the dangers of mining have also resulted in the deaths of many workers and destroyed natural eco-systems. However, as technology continues to advance, mining techniques become even more accurate and efficient. In the future, revolutionary technologies may eliminate the need for hands-on high-risk involvement from miners.
Current Position
Mining exists in many countries; as a sector it is pivotal to the world economy with high dependency of various high-tech and energy industries, often secured in large proportion from coal. London being the headquarters for the large mining companies such as Anglo American, BHP and Rio Tino; where the revenue of the top 40 global mining companies amounted to approximately 656 billion US dollars in 2020.
Most modern-day mines are multinational multi-billion-dollar enterprises, most of them are publicly listed and requiring large amounts of capital to operate and invest into extraction technology and machinery. Within the industry there are two arms, where one specialises in exploration for new resources and the other is dedicated purely to mining them. The exploration division is a high-risk, high-cost sector that depends on venture capital, and is made up of smaller individual companies that heavily invest in technology. In reality, less than one per cent of exploration projects typically progress to establishing a mine. These days it is even harder as the deposits are deeper and more difficult to find. Even with the increase in exploration spending, the number of discoveries has remained low over the years. The second arm of the sector is therefore focusing on the exploitation of existing resources with a view to transition to new sources should opportunities arise.
Prospecting potential mining sites and becoming more and more efficient in extracting materials is a vital area of concern for the industry. With application of sophisticated technology such as remote-sensing satellites, companies prospect by sensing of specific frequency bands to reveal details about the surface of the earth without physical contact and manual intervention.
There has also been a big progress made in improving surface mining techniques. Many mining operations that focus on exploitation are now able to extract over 85 percent of minerals and 98 percent of metallic ores without digging a shaft or endangering the lives with little compromise to local habitat. The industry by its nature is still using heavy machinery for grinding and crushing to extract minerals from the earth with less energy than ever before with more accuracy and less harm to people and the environment.
Over the last 5 years, Artificial Intelligence has also been used in the industry for picking better targets and enabling geologists to analyse the sheer volume of data. The AI can precisely identify targets that have potential to produce better results. For many companies this means spending less of limited resources and time on drilling into deposits with higher chances of success and a rate of return, especially in the industry where drilling represents the largest cost of minerals exploration. Machine learning has also helped to process large amounts of geological, operational, and environmental data that gets collected during the mining process. AI cleansing and aligning data sets and sources with precision and in detail, enables humans to spend more time analysing and recognising patterns that can lead to predicting location of possible minerals. Because new discoveries are harder and harder to find; using new tools, approaches and techniques that come with integration of technology into current methods of working, a huge part in identifying deposits has become more efficient before the extraction process begins, improving outcomes when it does.
Future Outlook
The mining landscape is changing. The industry's deeply ingrained conventional views proven over many years of techniques and methods has delivered results for many centuries. The well tried and tested operating model although traditional, served many companies well in the past. This might not be the case moving forward.
With the global population growing and customers demanding greater transparency about what they buy and where the products and their components are sourced from, the industry, highly likely will be scrutinised for its impact on human wellbeing, on biodiversity and the environment. With new "Circular Economy", "Sharing" economy or "Green" energy markets emerging there is a high potential that recycling, reusing, and repurposing of already extracted natural resources will become a prominent trend impacting on extraction of natural resources reducing the need for it.
Working conditions in mines already must address community impacts, reduce exposure to dust, radiation, noise, explosive hazards, or vibration. In a way the mining sector has an opportunity to reinvent itself and re-think its operating model to remain relevant. With the aid of available technology to reduce its impact on the environment, it is a critical time for the industry to prototype the future, today.
There are many areas in the mining process where technology can support targeting and analysing new deposits, mining, and extraction as well as processing that is required to separate valuable metals or minerals from the waste material before selling it on to the open market. Further areas where technology can benefit the mining industry to move to the new Target Operating Model are operations where heavy machinery and large drills are used for excavation. Another area is the reduction of environmental and public health impacts before the current agreed limit should be 2050. With this trend being critical to the overall Net Zero commitment of many governments, mining operators might need to build into their cost models rehabilitation of the biodiversity to ensure that the mined area returns to its original state.
In the target operating model for mining, technologies like robotics and drones have a high potential to save time and provide accurate data on aspects of exploration, planning, operations, and reporting, enabling visibility and traceability to the highest ecologically rated mines on the planet. That way customers such as car manufacturers can provide assurance to their customers on the ecological impact of products they are buying.
Technology such as IoT allows real-time monitoring of assets condition and compliance on an unprecedented scale. Remote sensors provide detail on a wide range of environmental conditions like air quality, temperature, equipment loads, tailings, medical condition, pit wall stability and so on. This data can be configured with threshold parameters and used as failure indicators to increase personnel safety and predict issues in advance especially in the underground mines where evacuation is always of a challenge.
Drones and robotics with AI controllers can also be used for many high-risk jobs, such as transporting hazardous waste, or checking for contamination. Drones can be deployed in emergencies, transporting medicines and rescue equipment, and monitoring the health of injured workers until help arrives. Furthermore, machines could operate autonomously to a pre-determined plan or be controlled remotely by people. With the ability to share real time data, engineers could make informed decisions remotely to address changing circumstances when sensors detect different conditions.
All these technologies can have a positive impact on the mining industry helping it to remain relevant, improve health and safety, reduce risk of failure, enable predictable outcomes, and help to simulate, in 3D scenarios outside of the operational environment, ensuring the most safe and effective way has been worked out in advance of the actual operations commencement.
This level of automation and technology might be overwhelming to the industry, however there is a bigger threat ahead. Overcoming a skills gap in critical infrastructure such as mining may ultimately become the barrier to entering the industry for graduates or people who wish to transfer from other critical environments and asset management industry. Mines with proprietary technologies that demand time-consuming and expensive training highly likely will limit future job prospects resulting in sector stagnation whilst older generations of people with knowledge and specific systems of work retire.
---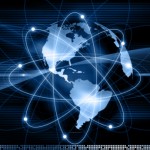 Oil and Gas
History
Today, oil and gas are an international, multi-billion-dollar industry, that reaches back to 347AD when the earliest known oil wells were being drilled in China. Oil and gas had been used in some capacity, such as in lamps or as a material for construction, for thousands of years before the modern era. However, the first discoveries in the 19th century started in 1847, when Scottish chemist James Young, was able to distil from crude oil distillates suitable for lamps and thicker distillates suitable for lubrication of machines that fuelled the Industrial Revolution. Further experiments with coal enabled him to distil several liquids including an early form of petroleum. Working later with geologist Edward William Binney they formed the first commercial oil refinery in the world, manufacturing oil and paraffin wax from locally mined coal.
As techniques for extracting and refining fossil fuels improved largely with the increase of technological innovation, the demand for non-recoverable resources increased, the petroleum and natural gas became fundamental buildings blocks for many industries. The United States and Russia became leading countries in the oil industry, joined at times by Canada, Mexico, Iran, Trinidad, Saudi Arabia, and Venezuela throughout the 19th and 20th centuries.
Young and Binney created the foundation of the "Big Oil" that marked the creation of the major oil companies that still dominate the oil and gas industry today with extraction remaining one of the largest in terms of global economic importance.
Current Position
The modern era changes the influence in the oil market. Iran, Iraq, Kuwait, Venezuela, and Saudi Arabia formed the Organization of the Petroleum Exporting Countries (OPEC) that shifted importance to oil producing countries from generally oil-consuming areas such as the US and Europe. Today, OPEC has 15 member countries, accounting for approximately 44% of global oil production and 81.5% of the world's oil reserves.
Over the past year, the industry has experienced a huge upset and upheaval. Throughout 2020, supply and demand charts have been inconsistent and the OPEC nations unable to reach their production quotas. Oil prices are lower than ever, and experts predict market reset with new players taking part.
The prices of oil and gas will become more and more unpredictable as markets shift and change, fracking is gradually opening more sources of cheap production, falling demand due to adoption of renewable energy sources, and relentless improvements in energy usage efficiencies. The predictions are that better renewable energy technology and sources will eventually replace the use of oil and gas, however this might open opportunities that will free up the industry to produce more sophisticated carbon products, hydrocarbons and polymers making it a feedstock rather than a fuel.
The Covic-19 pandemic impact on oil continues to be felt and the market has seen significant volatility as a result. While demand is picking up again, some nations simply no longer have capacity to meet the renewed calls for supply, while others are reluctant to push supplies for fear of continued restrictions and delays in the wake of new variants.
Digitalisation and digital transformation therefore continue to change this sector rapidly. However, for oil and gas businesses, this fast growth means that data has gone from an asset to a burden. Companies are drowning in data and urgently need a way to control and authenticate information. AI has enormous potential to reduce the risks of error, make financial transactions more efficient, facilitate regulatory reporting requirements, and enable interoperability bringing huge benefits upstream, mid-stream and downstream.
Future Outlook
As oil prices tentatively recover from the 2014 crash and investments in alternative renewable energy sources gain momentum, oil and gas companies need to innovate to stay competitive and keep the fuel flowing or develop new Target Operating Models that enables the supply of different industries from production of more sophisticated carbon products.
Although oil and gas have been one of the most advanced sectors technologically, many organisations are looking for further advantages to combat the effects of pandemic and move towards more remote operations using AI, robotics, or other forms of automation to balance requirements for uptime, security, and safety whilst taking advantage of digital innovation.
From a technology standpoint, the ideal solution would need to connect all systems and hardware platforms seamlessly and remotely across the various fields of operation, integrating exploration, drilling and production facilities, and ultimately delivering useful data and video streams to a central location, allowing the operators to make better and quicker decisions. The main factors that will drive the further adoption of wireless technologies in this industry will be the increasing demand for smarter sensors/devices in the field, as well as the desire for managers to stay continuously connected with their valuable assets.
Digital transformation does not require a 'rip and replace' approach for the oil and gas industry. Instead, organisations should view this as an opportunity to improve the functional capabilities of their facility and move to a new software environment, which extends the life of the traditional legacy systems.
Organisations within the oil and gas sector working harmoniously with their supply chain and peers can create open systems that will ensure digital transformation initiatives can lower cost with very little disruption. Creating new operating models and therefore a new safe critical path to digital for these companies, has a great potential to unlock significant cost savings and efficiency for the wider process automation. The real task for the oil and gas sector is how quickly it can move to take advantage of the many opportunities that technology can bring.
---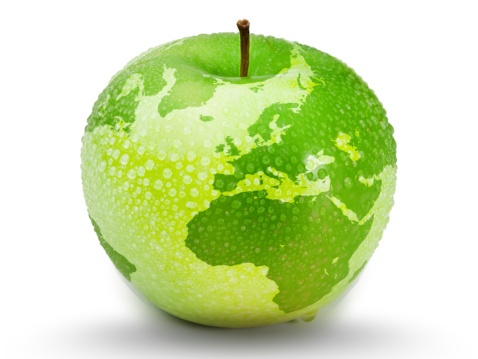 Locations
This service is primarily available within the following locations: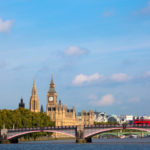 London, UK
History
London, one of the world's biggest global cities has many influences and important diverse industries such as real estate and commercial property, construction, strategic asset management, logistics, transport, commerce, education, applied science and research, finance, healthcare, media, tourism, and communications. It is also the political centre of the United Kingdom, with executive and legislative power flowing from 10 Downing Street and Westminster respectively.
London contributes a quarter of the UK's gross domestic product (GDP) at approximately 504 billion British pounds. It is the biggest urban economy in Europe with population of around 9mln people. This high level of diverse population is a result of rapid industrialisation and industrial revolution. From mid-18th Century to the early 19th Century, London's prominence grew and led to some dramatic population growth. For much of the 19th century and the early 20th century, London was the largest city in the world.
With such a distinctive heritage London's diverse culture means that over 300 languages are spoken in the city. London's diversity can also be seen in statistics for London residents' country of birth. Of the 8.88 million people living in London, 3.32 million (37%) were born outside of the United Kingdom. Of these, approximately a third were born within European Union countries, while the other two-thirds were born outside of the European Union.
London's economy has experienced strong growth over the past decade, largely driven by key sectors in the city. The three biggest business segments in London are information and communication, financial and insurance, and professional, scientific, and technical services with a few sectors expected to rapidly growth in 2021 and beyond. These include digital technology that continues to grow and thrive, with £28 billion invested in the sector since 2011. Looking to future trends in the tech sector, there is a growing demand to control the city environment by introducing IoT infrastructure of smart cities. Upgrading and responding to climate change and to meet Climate Action Strategy has become an imperative for citizens wellbeing.
Current Position
The Majority of London office buildings have adopted a radical Climate Action Strategy which sets out how the city of London will achieve net zero, build climate resilience and champion sustainable growth, both in the UK and globally, over the next two decades. By adopting the strategy, the London Assembly has committed to:
• Achieve net zero carbon emissions from own operations by 2027.
• Achieve net zero carbon emissions across investments and supply chain by 2040.
• Invest £68m over the next six years to support these goals of which £15m is dedicated to preparing the city for extreme weather events.
This follows from an extensive study of activities and assets and puts a plan in place to address emissions from financial and property investments and full supply chain. Scientific evidence gathered by the Major of London office presents evidence that the climate is already changing. The governing body of the Climate Action Strategy aims therefore to limit global warming to 1.5 degrees and commits to achieving net zero, thereby avoiding the more extreme effects of climate change on the city.
The focus therefore is on using digital technologies to enable real-time reporting on the city scale and connecting emergency services and infrastructure to effectively manage the response to extreme weather events. These initiatives will strengthen the appeal of buildings, their environmental performance, transport infrastructure, investment properties and public spaces will become attractive places to work, live, study and visit, both now and in the future.
This means that there is a rapid need for London to go green and speed up the process of adapting and upgrading the fixed assets like infrastructure, real estate, housing and property, transportation, construction, strategic asset management or logistics to deliver on the Net zero commitment.
Future Outlook
These environmental issues generate and create the context for current economic conditions and city growth trends. They emphasise significant issues facing London in the coming decades. With initiatives that advocate for standardisation of reporting to ensure everyone addresses their total carbon footprint effectively, the Major of London office will over time drive change and transformation of the city into resilient, digital technologies and sustainability driven estate. As a part of UK wider Climate Change Act London will need to follow to deliver on the net zero emissions target by 2050.
The net zero trend and need for meassures that deliver on climate adaptation will have a significant impact on all activities and investment taking place in the city. Any initiatives that support measuring and enabling reduction of carbon footprint will contribute to the overall city transformation. Any process, technology, or methodology that can facilitate change between old and new operating models or offer Circular Economy benefits and can further lead to the design of innovative solutions to reduce carbon emissions significantly will certainly gain the authorities support.
These initiatives will aim to remove carbon form the atmosphere, increase electric charge points, to digitalising measurements of environmental conditions to re-thinking of the building's functions that instead of floors of empty office space can offer vertical villages where people have opportunity to work, live and play. There are incredible opportunities for redesign and re-think of operating models not only for individual buildings, or infrastructure, but also for councils and boroughs by helping them to achieve net zero carbon footprint and digitally transforming their operations and capital initiatives for whole life cost and value delivery.
There is a plethora of activities that can drive London's digital transformation into circular economy where businesses and organisations can collaborate to reduce waste, create value from waste and create completely new industries based on recycling, upcycling or simply re-purposing assets and infrastructure.
Climate resilience and the ability to predict, prepare for and respond to extreme weather events, or disturbances related to climate change will drive a transformation of the city to improve and adapt buildings and infrastructure. Following initiatives are certainly on the table: design of urban greening that absorb rainwater before it gets to the sewers, flood defence improvements, building designs, refurbishments or repurposing which prioritise water conservation, adapting buildings and public realm to cope with higher temperatures offering clean, green, and safe environment and job creation. Transforming the energy efficiency of all types of buildings through the adoption of best available digital technologies that maximise the use of renewable energy sources across buildings and infrastructure. Introduction of new land management practices across open spaces aiming to maximise their ability to remove or absorb carbon, and optimise biodiversity, diversified energy network, developing a strong, data-led approach to deepen understanding and insights of climate related risks and mitigations that can drive scenario planning and options analysis.
---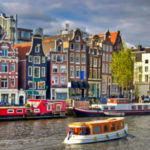 Amsterdam, Netherlands
History
Amsterdam is the most populous city of Netherlands known for its artistic history and canals. Often, it is referred as "Venice of the North" because of its 165 canals which form a UNESCO World Heritage Site. Amsterdam's name derives from "Amstelredamme", indicative of the city's origin around a dam in the river Amstel. The city started as a fisherman town and pioneered as a port with its trade since the 12th century. Since the very beginning, water has played a main role in the whole development of the city. Starting as a fishing village, developing through trading, and transporting, and becoming a main international port.
The first canals were created with the purpose of water management and defence. As Amsterdam expanded in the Middle Ages, these canals ended up inside the city walls gaining prominence and an important new role as local transport of merchandise. Amsterdam boomed in the Golden Ages as three great canals were built around the city. They would not only become worldwide known and a part of the Dutch identity, but also a way of commerce.
By the 17th Century Amsterdam became an example for the rest of the world, thanks to its progress and technological achievements and creation of the Dutch East India Company (VOC). The World's first multinational company gave Amsterdam a high position as an economic superpower and become known for its religious tolerance and cultural diversity.
After the recession of the 18th century, Amsterdam began to revive and thrive during the Industrial Revolution and expanded its influence globally. The North Sea canal was dug and connects the port of Amsterdam with the North Sea having a positive influence for the city and the Dutch economy.
Current Position
Modern Amsterdam is a leading economic centre in Europe. Living, working, and doing business in Amsterdam Metropolitan Area offers a great quality of life which continues to attract new residents.
For several decades Amsterdam has been in the spotlight thanks to its engineering masterpiece, a complex system of old dikes and modern barriers that keep the water away and protect the heart one of the most fruitful economies of the world.
As the city becomes more densely populated, city authorities face the growing challenge of ensuring that citizens have sustainable energy and mobility options and remain safe in the forthcoming century where climate change poses high risk of flooding to the city. As part of the National Water Management Plan, Amsterdam and the IJsselmeer region are part of the broader country strategy to grow the coastal foundation zone in the North Sea to protect the district. The sand bed is part of the coastal zone, which consists of dunes, dykes, and coastal locations with a wide variety of uses. The National Water Management Plan aims for optimal combination of primary flood defence systems, storm surge barriers and river widening that will be required upstream in Rhine Estuary-Drechtsteden. Flood risk management of the Amsterdam and the IJsselmeer region are already challenging therefore, new target operating model for the city and the threat of sea level rising requires a re-think and re-definition of the tolerable risk level and considerations for implementing spatial solutions that do not hinder overall freshwater supply in the whole country.
Future Outlook
What will Amsterdam be like in the future? Major factors that already have an influence on the city's evolution include a rapidly increasing population, a healthy labour market and the encouragement of technological innovations. There are trends that the city's Bureau of Research and statistics predicts. Flexible work economy based on increased number of self-employed people and freelancers looking for more flexible working hours and arrangements leading to the change in demand for the real estate to provide more coworking spaces, cafes, and places where the workforce can spend time exercising, hobbies or leisure.
More than 92% of the city population is connected to the internet. This has a major impact on how people shop, access services and activities. Certain enterprises with physical presence will need to evolve their offering and make progress to the online marketplace. Growth of the share-economy like AirBnB or Peerby will have significant impact on the demand for the traditional hotel and travel industry.
From houseboats to floating farms, when space gets tight, the Dutch turn to their waterways. Evolving mobility in the city is highly likely to lead to a decrease of car ownership and growth in the autonomous boats, electric vessels that could work as a water taxi, waste collection system and even a floating stage.
Changing needs of Amsterdammers and labour market means that the future of city residents will be made of diverse family structures where young families will remain in combination with aging population. Whereas in the past Amsterdam was a transition city where young people came to study and eventually leave when staring a family and seeking space and nature.
There is an increasing change in the dynamic between government and the evolving city-state-citizen. With local councils having more access to information about citizens there is a growing expectation for better engagement in terms of efficiency and communications and use of social media or other platforms that increase participation of community of all ages. To ensure Amsterdam can adapt to these changes and remain a clean and healthy city that meets carbon emission goals by 2030, the local governments encourage accelerated innovation and support the development of new, smart technologies finding solution for the old city with new problems.
---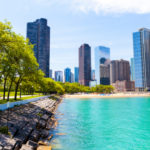 Chicago, Illinois
Chicago is one of the largest cities in the United States. It generates the third largest gross metropolitan product in the country. The city has also been rated as having the most balanced economy in the United States, due to its high level of diversification. Chicago is a major world financial centre, with the second largest central business district in the United States. The city is the headquarters of the Federal Reserve Bank of Chicago (the Seventh District of the Federal Reserve). The city and its surrounding metropolitan area have a population of approximately three million and is a home to the second largest labour pool in the United States with approximately 4.25 million workers. In addition, the state of Illinois is home to 66 Fortune 1000 companies, including those in Chicago.
The city is located in northeast Illinois on the southwestern shores of Lake Michigan and extends into southeastern Wisconsin and northwestern Indiana being the country's third largest metropolitan area and the dominant metropolis of the Midwest.
Chicago's strategic location at the southwestern end of the vast Great Lakes system could not have been more ideal as the country expanded westward in the 19th century. It was soon recognized that the Chicago River formed a critical link in the great waterway that arose mid-century between the Atlantic Ocean and the Mississippi River. With the rise of railways soon thereafter, the young city became the country's railway hub, which helped diversify the city's rapidly growing industrial base. As Chicago grew rapidly in the 1880s, places that were once rural quickly became part of the city. Economic growth led to a patchwork of neighbourhood and workplaces with limited green spaces. Like all cities, Chicago is still deeply affected by the physical artifacts of its history and the uncontrolled organic growth. The street pattern is basically an extension of the first city plan of 1830. It is a grid layout, eight blocks to a mile, with major commercial streets around the perimeters of each square mile (2.5 square km).
Infrastructure is the backbone of the city, daily lives and communities having a very real impact on every person and business. Chicago having a unique competitive economic advantage being at the crossroads of the country's rail, air, roadway, and waterway systems. Historically, large investments were made in infrastructure to capitalize on these advantages, which created and promoted growth and advantages for Illinois' economy and citizens overall. Chicago prosperity depends on roads and bridges, water infrastructure that delivers clean water, and a system of inland waterways, ports, rail, and transit to move goods and people that fuel the economy. The ability for people and goods to move freely throughout Chicago remains core to the city's long-term success.
The city's position as a rail hub and a port aided its use of the Midwest's raw materials to produce a wide range of goods: light manufactures such as food, food products, candy, pharmaceuticals, and soap; communication equipment, scientific instruments, and automobiles; and refined petroleum, petroleum products, and steel. The city also became a major printing and publishing centre.
This diversity originally grew out of Chicago's role as a trans-shipment point for eastbound grain and lumber as well as meat, which was smoked or packed in salt. Although railroading, steel, and meatpacking continued to be the largest employers, by the late 19th century manufacturing was branching into chemicals, furniture, paint, metalworking, machine tools, railroad equipment, bicycles, printing, mail-order sales, and other fields that were considered the cutting edge in their day. Chicago continued as America's crossroads with the explosive growth of air travel after World War II, which eased the city's transition into a post-industrial economy.
Today, the city is an international hub for finance, commerce, industry, technology, telecommunications, and transportation. Chicago is home to several regional and national transportation systems including major railroad lines, freeways, a port, and two of the nation's busiest airports. The city has more than 4,000 miles of streets and alleys that serve motorists, buses, trucks, cyclists, and pedestrians alike.
Although a robust transportation network is crucial to Chicago's resilience, the city must also protect something more elemental – its fresh water supply. Lake Michigan contains approximately five percent of Earth's fresh water and is the source of two of the world's largest water plants: the Jardine Water Purification Plant and the South Water Purification Plant. Over 5.5 million people in Chicago and its adjacent communities rely on these two facilities for clean water, which is distributed through a sprawling network of water mains.
However, like many large cities, Chicago faces the daunting task of replacing its outdated water and sewer mains, of which approximately a quarter are more than a century old. To build on this progress, the city must continue to upgrade its critical water infrastructure while enhancing its water use and management practices, for example, by pursuing investments in green infrastructure to protect communities from increased flood risk and identifying new operational efficiencies.
Chicago Faces its Own Climate Challenges
Historically stable Lake Michigan has seen its water levels fluctuate dramatically over the last decade, posing increasingly urgent threats to lakeside property and causing severe droughts and flooding. Chicago being built on a swamp, faces the threat of rising water levels in Lake Michigan. Climate change highly likely could affect Chicago's citizens through impacts on several different social, cultural, and natural resources. Shortages of resources or weather damage to infrastructure could affect human health, as well as energy, food, and water supplies. Some groups of people will likely face greater challenges than others. Climate change likely will impact people who live in areas that are vulnerable to raising water levels, storms, or drought. Similarly, some types of professions and industries may face considerable challenges from climate change. Professions that are closely linked to weather and climate, such as agriculture, ports, transportation will likely be affected.
Chicago is focusing on building resilience and innovation into its approach to adapting not only new market regimes but also the climate challenge. In the Chicago area, some industries have explored circular economy principles and city future needs by accessing treated wastewater as a source for non-contact industrial applications. In addition, the state of Illinois is exploring ways to reuse greywater, water from bathroom sinks, showers, and washing machines. These applications would reduce the strain on treated potable water and reduce efluent loadings on local treatment facilities. With integrating technology into monitoring of infrastructure condition the city will be able to make informed decisions to deploy funding appropriately and to ensure the city infrastructure can withstand or quickly recover from natural or man-made hazards.
---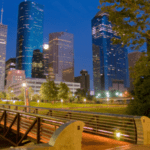 Houston, Texas
Houston has a long history of solving many of the world's greatest challenges – developing medical breakthroughs, leading human spaceflight, and powering the world. It is a city of problem solvers and innovators who tackle big, complicated, and consequential problems.
Being the fourth largest city in the United States with over 2.2 million residents Houston features the best of southern charm, world-class culture and is home to several thriving businesses, magnificent space exploration centres and is recognized worldwide for its energy industry, particularly for oil and natural gas, as well as for biomedical research and aeronautics. Renewable energy sources, wind and solar, are also growing economic bases in Houston. The ship channel is also a large part of Houston's economic base. Because of these strengths, Houston is designated as a global city by the Globalization and World Cities Study Group and Network. Petroleum products, chemicals, and oil and gas extraction equipment accounted for approximately two-thirds of the metropolitan area's exports last year.
Houston also has a booming agricultural sector which leads to a regular supply of fresh produce. All these features combined give Houston a reputation of a great city with work life balance.
Late 20th century brings prosperity to the city with petrochemical refineries and manufacturing plants being constructed along the ship channel due to the demand for petroleum and synthetic rubber products. After the war, Houston's economy reverted to being primarily port-driven. The city expands its boundaries this resulted in an economic boom and produced a key shift in the city's economy toward the energy sector. The increased production of the expanded shipbuilding industry during World War II spurred Houston's growth. In 1961 of NASA's "Manned Spacecraft Centre" starts the cities journey into space exploration and development of the city's aerospace industry.
Early 21st century enables Houston to grow further with oil & gas industries continue to fuel Houston's economic growth, with major oil companies including Phillips 66 , Conoco Phillips, Occidental Petroleum, Halliburton, and ExxonMobil having their headquarters in the Houston area.
Houston, we have a problem
Certain areas of the United States like Houston benefit from being located close to natural resources that support the local economy. Climate change could threaten these resources, as well as the goods and services they produce and the jobs and livelihoods of those who depend upon them.
Climate change is projected to increase the frequency and intensity of extreme weather events, such as heat waves, droughts, and floods. These changes are likely to increase losses to property and crops and cause costly disruptions to society. Escalating losses have already affected the availability and affordability in vulnerable areas.
Around the Houston area, reminders of hurricanes are everywhere. The consideration for future planning goes into predicting and estimation what would happen to these low-lying areas should climate change cause more hurricanes to form or the ones that do form become more intense with over 12-foot storm surge. Flooding has been a recurring problem in the Houston area, with damage estimated in billions of US dollars to reconstruct the areas after hurricanes like Katrina, Rita, or Harvey.
Furthermore, the challenge of the time is the Energy Transition to a low carbon future. Houston's Energy Transition Strategy is rooted in the city's eagerness for innovation; its appetite for high-risk and high reward business investments; and its capacity for executing massive, complex projects around the world. It also leverages Houston's deep experience and infrastructure in producing, moving, financing, and marketing energy in all its forms.
Solving this problem by developing and scaling the right technologies, creating, and servicing markets for the right mix of energy sources, investing in the right energy priorities – is a challenge and an opportunity that Houston is determined to embrace and lead. The Greater Houston Partnership's effort to develop a regional energy transition strategy was informed by a deep dive into industry and economic trends as well as insights from interviews with more than 60 key leaders from business, government, and academia on how the region can capture that opportunity.
Houston has long been recognized as the Energy Capital of the World. To maintain that standing and realize sustained economic growth, the region strategy is to play a lead role in driving the global energy transition to a low-carbon future.
To highlight Houston's role in the global energy transition, the Greater Houston Partnership and Center for Houston's future are leveraging its knowledge and infrastructure in the energy and chemical sectors while providing new opportunities for workforce, companies, and capital to position Houston as a leading hub of new industrial innovation based on significant research developed in collaboration with industry leading companies and organizations.
The strategy builds upon Houston's expertise and infrastructure in the energy and chemical sectors to accelerate low-carbon solutions, rethink and redesign the operation model not only for the energy sector but also for industries that depend on it. The strategy objective is to be a blueprint for progress which aims to drive sustainable and equitable economic growth in the Greater Houston region through a portfolio of technology, policy, and market initiatives that scale and export solutions for realizing a low-carbon energy world. Sustainability and capturing organisations impact on the planet as well as collecting climate data are the key to delivering this vision for the future.
Developing and implementing a multifaceted low-carbon world and sustainability management approach focused on areas of energy and water reduction, green purchasing, reducing the generation of hazardous waste and increased diversion from landfilling of waste through recycling initiatives as among many initiatives promoting circular economy and adaptation to the new market regime.
---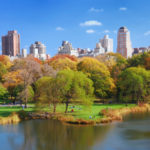 New York, United States
Throughout its history, New York has served as a main port of entry, and its cultural and economic influence has made it one of the most important urban areas in the United States and the world. The economy was initially based on farming, local production, fur trading, and focused on jobs such as ship building. In the 1700s New York was sometimes referred to as a breadbasket economy, because of its ability to produce crops of wheat. New York at that time also exported other goods and raw material including iron ore that led to the manufacturing of goods such as agricultural tools, ploughs, nails etc.
The opening of the Erie Canal gave excellent steamboat connections with upstate New York and the other Great Lakes, along with coastal traffic to lower New England, making the city the preeminent port on the Atlantic Ocean. The arrival of rail connections to the North and West in the 1840s and 1850s strengthened its central role.
Whilst San Francisco dominated the West of the country, Atlanta dominated the South, Boston dominated New England; Chicago, the nation's railroad hub, dominated the Midwest United States; New York City dominated the entire nation in terms of central role in transportation, communications, trade, finance, popular culture, and high culture. More than a quarter of the 300 largest corporations in 1920 were headquartered in New York.
Currently New York is a global hub of international business and commerce and is one of three "command centres" for the world economy (along with London and Tokyo). The city is a major centre for banking and finance, retailing, world trade, transportation, tourism, real estate, new media as well as traditional media, advertising, legal services, accountancy, insurance, theatre, fashion, and the arts in the United States. New York City has been ranked first among 120 cities across the globe in attracting capital, business, and tourists. Many major corporations are headquartered in New York City, including 45 Fortune 500 companies. New York is also unique among American cities for its large number of foreign corporations. One out of ten private sector jobs in the city are with a foreign company.
New York state takes up about 1% of the land mass of the United States. In that small space, however, it manages to contribute 8% of the whole country's GDP. New York is a very diverse state with an ultra-urban landscape on a couple of small islands where about half the state's population lives. There's upstate New York, much of which is rural, agricultural, and less densely populated. Although New York City is one of the richest cities in the world it also contains the poorest county in the state. According to the Office of the New York State Comptroller, the state's GDP in 2017 was over $1.5 trillion. But by 2035, the GDP of New York City alone is expected to rise to $2.5 trillion.
New York as many other mega cities in the world are faced with challenges of the population growth, infrastructure, and climate change. While the nation's infrastructure earned a C- in the 2021 Infrastructure Report Card, New York faces its own infrastructure challenges. For example, driving on roads in need of repair in New York costs each driver $625 per year, and 9.9% of bridges are rated structurally deficient. Drinking water needs in New York are an estimated $22.8 billion. Where 424 dams require major reconstruction efforts. This deteriorating infrastructure may impede New York's ability to compete in an increasingly global marketplace and adapt to the climate change challenges ahead of all of us.
Success in a 21st-century economy would mean for New York to establish sustained leadership on infrastructure investment at all levels as delaying projects and upgrades only would escalate the cost and risks causing major city paralysis, an option that New York cannot afford.
There is a further need for the New York to rethink and re-design its operating model and therefore distribute relevant funding to the infrastructure projects that make the city fit for the 21st century. Some specific steps must be taken, beginning with multiple scenario planning that accommodates short term wins against long term benefits making the city attractive to the global marketplace.
The funding and the city planning should recognize the increasingly severe effects of the climate changes, and the need for clear and cohesive strategy to adapt to these effects. Scenario planning and multiple adaptation strategies are far more successful than linear investments that often do not consider multiple variables arising from climate change limiting overall effectiveness of adaptation measures that as a result may further decrease it due to more severe shifts in climate.
To attract business and people, New York is focusing on securing bold leadership and action, sustained investment, and a focus on resilience so the city and its communities can thrive in years to come. New approach to management of the city is underway focusing on the most effective strategies for adapting to climate change and incorporating climate into decision making processes. These decisions would need to be based on data and information that play a fundamental role in not only collecting climate data but also analysing it and utilising it for data driven scenario planning. Various data capture technologies distributed across the city, and made available to the citizens, could therefore be one of the options New York takes to ensure a "climate ready city" by 2030.
---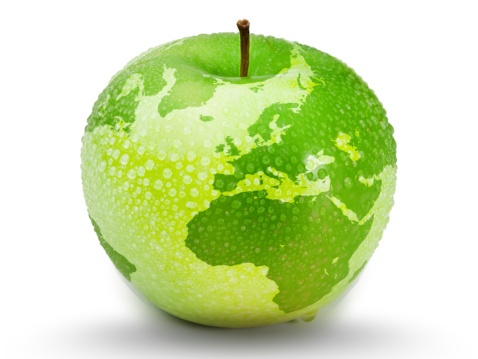 Program Benefits
Finance
Cost transparency
Capital realization
Accurate forecasting
Strategic valuation
Analytical capability
Operational alignment
Expenditure control
Cashflow improvement
Lifecycle budgeting
Benefits realization
Operations
Decision toolkits
Decoded complexity
Digital delivery
Real-time accuracy
Leveraged advantage
Tasks automation
Adaptation capability
Quantifiable risks
Streamlined operations
Intended outcomes
Human Resources
Digital attitude
Quality decisions
Scenario thinking
Shared objectives
Line of sight
Mutual benefits
Embracing change
Problem-solving culture
Together anywhere
Empowered leadership
Testimonials
Department for Work and Pensions
Digital transformation changes the way organisations operate, it enables enhanced data collection, strengthened resource management, provides facts and data-driven evidence for decision making, improves internal collaboration, communication, and updates to customers. With these outcomes in mind a new Target Operating Model has been designed to fulfil the need for robust business intelligence and analytics capability to set the organisation up for immediate and future success.
By taking advantage from the re-procurement of the asset management operational delivery of a £49,720,000 contract across the UK portfolio of approximately 980 properties, the Target Operating Model and the Target Data Model connected the dots across the various systems, processes, data sets, workflow, and culture so the organisation could enjoy the benefits of digital transformation.
The design of a new Target Data Model provided a comprehensive and flexible solution for integration of multiple data sources and taxonomies. This strategic alignment reduced error rates in the cloud-based systems solution leading to structured and detailed reporting that informed the client in real-time about the day to day functional, operational, and strategic aspects of managing the Estate and the Supply Chain.
Different stakeholder's groups took advantage of the upskilling and digital learning programmes that enabled them to enhance their analytical thinking capability from consolidated data and information. By being able to see the single source of truth by everyone this fundamental re-think of the operating model has transformed the way the organisation functions. It enabled modernisation of legacy processes, move to cloud- based delivery with access for everyone, accelerated and smoothed workflows, strengthened security, improved overall line of sight and therefore efficiency and cost transparency, and linked and aligned benefits realisation with the Integration RoadMap.
---
JLL & The Crown Estates
When deciding on the benefits realisation and criteria for selecting capital projects, it is natural to focus on ROI, rather than on full range of tangible and intangible benefits that the organisation can realise from the investment. Introducing whole life value realisation principles in the planning and evaluation of fourteen capital projects at the strategic definition and design stages enabled the businesses to identify a range of benefits before the start of a project, therefore exceeding forecasted ROI of 36% percent.
Planned and developed client bespoke toolkits, manuals, contractual documentation and supporting guidance for Organisational and Employer Information Requirements, Building Information Management (BIM) and 3D space visualisation Delivery Plans enabled standardisation and integration of new ways of working across the Regent Street portfolio in line with ISO19560. The development of toolkits dramatically improved time to value and provided a springboard for joined up collaboration.
The new Target Operating Model designed to capture Total Cost of Ownership contributed to the growth of a "win win" mindset and commitment between capital project and operational delivery teams. Through scenario planning and introduction to "system thinking", where understanding of how various systems influence one another or function as a larger system enabled the teams to negotiate best solutions for both parties and cross the bridge between business silos.
The incentive to solve asset management problems during the fixed assets design phases improved customer satisfaction and communication, eased tenants' challenges to fit out their units, the building services have been designed for operability, maintainability and reliability therefore easing impact of construction on operational delivery.
---
Reed Exhibitions Ltd
Re-think of the Reed Exhibitions HQ and Global Data Centre service delivery model. Service and operational design offering easy, smart, and complete methodology to significantly reduce risk of catastrophic outage of the Data Centre. Considering the incredibly high cost per minute lost to outages, the re-designed and re-procured Target Operating Model meant that the Data Centre allowed the organisation to adhere to their clients service guarantee and continuity as well as to their own teams, worldwide.
In the new service model, in which we have been able to remotely monitor key assets and gather data directly from devices to ensure accurate, high-quality information enabled deeper, more reliable insights and decisions that informed emergency planning, response times, and business continuity strategies.
Introducing 24/7/365 days a week operational delivery model with estimated value of £6,000,000, relied on cross-disciplinary teams communication as a core engine of the data Centre management. Investing in people's skills to learn scenario planning paid off as it tapped into developing brother understanding of "what would happen if" the Data Centre would fail. An up-skilled workforce has been able to adapt their response and actions between different failure modes and scenarios leading to development of asset management strategies that informed short-, medium-, and long-term expenditure planning of asset lifecycle replacement.
---
Siemens Plc
Successfully designed, procured, mobilised, and implemented service delivery model for the Siemens sustainability showcase building. "The Crystal" included cutting edge building management systems and associated "green" infrastructure that required re-think of traditional facilities and asset management concepts. At its core, the Target Operating Model design required the team to shift their focus from business function activities to cross-business functions delivery.
Under the "One FM" umbrella, team members, regardless of their background shared knowledge about building management systems configuration, error thresholds and escalation parameters. Extensive training, knowledge exchange and participation in commissioning activities empowered the delivery team to take ownership of day-to-day activities in the round the clock service delivery model. Everyone's engagement and shared interest to keep the building configuration parameters synchronised and balanced provided comfort environment for the occupiers and great customer feedback.
The team commitment and collaboration strengthened implementation of asset management best practice methodologies in line with ISO5500x series. Enhanced training and gained knowledge provided skills for detailed planning of workflow and therefore permitted cost control and setting up strong risk management approach to systems failure. Thorough understanding of building systems and ability to analyse data and information from various sources improved operational decision making. Supported by asset verification and alignment of asset data, to set up asset management information system, improved physical asset performance leading to development of complex Life Cycle replacement strategy to ensure continuity of the building services and their configuration management.
---