Rapid Transformation System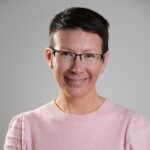 The Appleton Greene Corporate Training Program (CTP) for Rapid Transformation System is provided by Ms. Jacewicz Certified Learning Provider (CLP). Program Specifications: Monthly cost USD$2,500.00; Monthly Workshops 6 hours; Monthly Support 4 hours; Program Duration 12 months; Program orders subject to ongoing availability.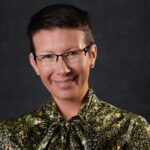 Personal Profile
Ms.Jacewicz is a Certified Learning Provider (CLP) at Appleton Greene and has experience in digital transformation in strategic asset management, design of operating models and finance. Ms.Jacewicz is also designer and an architect who leverages ISO55000 family of standards to develop business specific solutions that enable fixed asset owners to integrate technology and therefore adapt their operating models and therefore the organisational direction of travel to changes in the global markets.
Ms.Jacewicz has achieved multiple master's degrees in following disciplines: Industrial Design & Prototyping, RIBA Part 2 & Associate of Royal Institute of British Architects, IAM Diploma & Member of Institute of Asset Management. Gosha is also a technical author for British Standard 8536; Design, manufacturing, and construction for operability: Code of practice for infrastructure and facilities management aiming to maximise assets operability, maintainability, reliability, and performance to deliver Net Zero targets. Ms.Jacewicz has industry experience in the United Kingdom and European legislative environment in following sectors: real estate, construction, transport and logistics, mining, oil, and gas.
With a demonstrable track record of integrating digital technologies such as BIM, IoT, Digital Twin or data analytics into operational environment, Ms.Jacewicz supports clients in establishing new ways of working that drive forward technology driven innovation in organisational design.
To request further information about Ms. Jacewicz through Appleton Greene, please Click Here.
---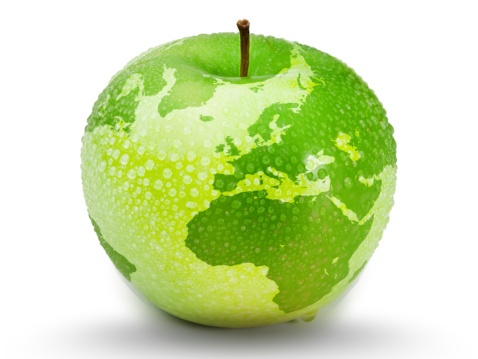 (CLP) Programs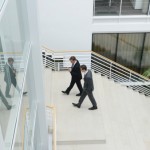 Appleton Greene corporate training programs are all process-driven. They are used as vehicles to implement tangible business processes within clients' organizations, together with training, support and facilitation during the use of these processes. Corporate training programs are therefore implemented over a sustainable period of time, that is to say, between 1 year (incorporating 12 monthly workshops), and 4 years (incorporating 48 monthly workshops). Your program information guide will specify how long each program takes to complete. Each monthly workshop takes 6 hours to implement and can be undertaken either on the client's premises, an Appleton Greene serviced office, or online via the internet. This enables clients to implement each part of their business process, before moving onto the next stage of the program and enables employees to plan their study time around their current work commitments. The result is far greater program benefit, over a more sustainable period of time and a significantly improved return on investment.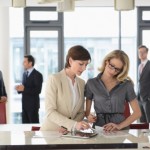 Appleton Greene uses standard and bespoke corporate training programs as vessels to transfer business process improvement knowledge into the heart of our clients' organizations. Each individual program focuses upon the implementation of a specific business process, which enables clients to easily quantify their return on investment. There are hundreds of established Appleton Greene corporate training products now available to clients within customer services, e-business, finance, globalization, human resources, information technology, legal, management, marketing and production. It does not matter whether a client's employees are located within one office, or an unlimited number of international offices, we can still bring them together to learn and implement specific business processes collectively. Our approach to global localization enables us to provide clients with a truly international service with that all important personal touch. Appleton Greene corporate training programs can be provided virtually or locally and they are all unique in that they individually focus upon a specific business function. All (CLP) programs are implemented over a sustainable period of time, usually between 1-4 years, incorporating 12-48 monthly workshops and professional support is consistently provided during this time by qualified learning providers and where appropriate, by Accredited Consultants.
---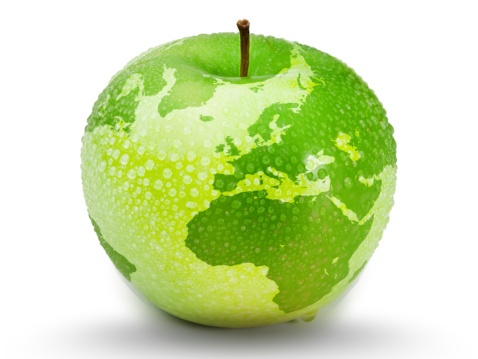 Executive summary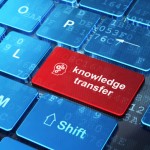 Rapid Transformation System
History
The current global context is of unprecedented disruption, a decline in demand, over production in some sectors, and a global environmental crisis. To respond, organisations need to rapidly re-invent their market position and business delivery models to survive, which will require significant changes.
Since the 1990s it has been the expectation that by application of Hardware and Software products analysing data and information constantly in real time Organisations would be able to manage performance, efficiency, optimise expenditure, and track compliance via global dashboards. This has created a need for significant process transformation.
This would most likely require on-boarding remote working and digital technologies such as IoT, Building Information Modelling (BIM), Digital Twin or AI as well as cloud-based real-time reporting and collaboration or communication tools for team working. Digital technologies by default produce extensive volume of data, information, and knowledge therefore requiring a mindset and skillset shift to get the best out of making decisions based on evidence from varied data sources and how to change the way businesses operate.
These data and information driven solutions need to be designed from the outset in such a way as to allow for the individual jigsaw puzzles to be developed organically bottom-up. The top-down approach however needs to present the big picture that shows how all the jigsaw puzzles fit together. These deliverables broken down into "bite size" chunks will ultimately join up even if those engrossed in the transformation process cannot see to start with beyond the limits of their own work stream or their specific jig saw puzzle.
To tap into innovation, make bold decisions to secure safe profitable operations in the toughest conditions requires a change in the way we think, enabling us to re-design business operating models, develop new data driven services, and to get the customer buy in and commitment to adopt new solutions.
Integration of these technologies and digitisation do not come easily to many organisations. Moving away from analogue records is a process that many organisations are trying to master since the 1990s. Digital transformation, however, is much broader and impactful adaptation of hardware and software, but deliberate move towards data driven decision making in real time. To achieve this on organisational level and to operate 100% based on computation requires a significant effort to transform not only the business but also the mindset and skillset of all employees almost at the same time. This deployment of digital transformation in short timescales driven by the market uncertainties may have an incredibly disruptive impact leaving the organisations behind the competition.
With a background in manufacturing and industrial design and architecture, gained over the last 15 years in the asset management industry I have participated in many efforts to bring digital transformation on board. Operating in the space of change and transformation at the sharp end, supporting and delivering change, and in recent years being able to develop and implement data and information driven target operating model and business solutions I have observed the same things happening repeatedly, the same three key aspects blocking an organisation's ability to transform:
1. First and foremost, the organisation's human resource was unable to see the future state and where the organisation/business needed to be heading, or they had lost the ability to retain control of their environment and could not question what was happening around them because of traditional management structures.
2. Second it was that they did not have enough useful knowledge and skills to prototype the new reality on the go, and cope emotionally with the uncertainty of change without a clear vision and direction of travel.
3. Third aspect was that organisations were restructuring at the same time which added uncertainty, fear factor, and violated basic human need for safety and security.
If we are not careful those 3 aspects will derail any digital transformation efforts when digital technology comes into play with new concepts of transparency, visibility, or accountability. These are the biological and evolutionary reasons why we should do our best to work around HUMAN factors during digital transformation programme.
---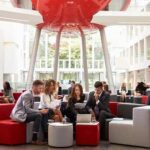 Current Position
Our methodology for delivery of Digital Transformation is a business process, developed to aid digital transformation challenges so your business does not have to go through the long-lasting pain of change. The Digital Transformation process aims to give the transformation efforts a meaning and purpose that is deeply significant to the organisation's future whilst taking account of the costs, benefits, risks, and environmental impacts.
In the current economic climate, only few can afford to fail, yet 80% of digital transformation programmes collapse in the implementation and delivery phases. From our experience and research this is due to the omittance in the programmes planning of human factors such as ability to create and imagine future state and therefore to adapt, learn, re-skill, and assume new roles. Technology alone will not prepare organisations for the uncertainties ahead.
Instead, these inherently human concepts will lead the way: Investing in people's skills to imagine and create the future state with a purpose. Providing people with adequate training and putting them at the heart of work decisions pays off, tapping into human potential is the most transformative aspect of building an organisational culture that celebrates up-skilling, growth, adaptability, and resilience with a purpose. Investment should focus on training teams and supporting customers in utilising different thinking styles, skills like creative, analytical, conceptual, and problem-solving thinking that increase growth of the brain prefrontal cortex function responsible for logical reasoning.
Our Digital Transformation methodology is therefore developed to combine both human capabilities to create, imagine and adapt with desired technology solution. Based on our research of brain neuroplasticity we have developed a step-by-step process that links the technology digital transformation requirements with the way human mind re-thinks concepts. Re-architecting work and delivery is therefore about integrating different thinking styles and logic with automation of tasks and activities. At its core, it's about configuring technology and delivery to capitalise on what humans can accomplish when day to day challenges are aligned to their strengths.
Creativity and defining new context for organisation in our Digital Transformation approach are a launching pad to imagine new opportunities and possibilities. Deliberate effort is put upfront to re-think how, by who, and where delivery gets done to define what outcomes and benefits can be achieved. Digital Transformation objectives and scenario planning focus therefore on re-imagining service delivery to mobilise people around common and meaningful goals.
Our research and experience factor into Digital Transformation MUST HAVE components tailored to enhance and prepare the human mind for re-think of concepts which are arguably the most important ingredient of any transformation efforts. Without a re-think and re-defining of concepts the human mind is not able to change beliefs and behaviors therefore in the majority of cases the unadapted mindset becomes a blocker to the success of digital transformation programme. This evolutionary phenomenon of the human brain dictates, in Digital Transformation, the order of process activities, stages and milestones, outlining how things need to be done to work with the human factors that enable to transform market position or service delivery by creating the desired future state and moving towards it in a structured, process driven way, leaving the "this is how things have always been done here" AS IS position behind.
---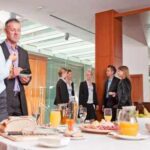 Future Outlook
Digital Transformation is helping organisations to improve their performance, understand in real-time impact of decisions on the business therefore brand reputation, customer experience and retention achieved from day-to-day efforts. Through the development of business processes and operational methodologies that integrate with digital products organisations can dramatically improve their odds to adopt to market changes and reach new horizons by developing their own digital offerings. According to Deloitte and McKinsey the global digital transformation market will grow from USA 410 billion from 2020 to US 784 billion by 2026. The predicted compounded annual growth rate of 23% is predicted until 2028.
The key segments and industries that are prone to digital transformation are infrastructure, transportation and mobility, automotive industry, global real estate and property markets, smart cities, telecommunications, healthcare, utilities, retail, and banking. The regions identified under digital transformation global markets are North America, Europe, Asian -Pacific, Latin America, Middle East, and Africa.
The key market players are certainly SAP, IBM Corporation, Oracle Corporation, Google Inc, Dell EMC, Hewlett Packard Enterprise Co., CA Technologies, Microsoft Corporation, Adobe Systems Incorporated, Apple Inc., Siemens Plc, among others. With investment in research and development activities these companies increase their market share and organic growth of their companies. With proactively launching new products on regular basis these players not only improve the technology but also expand existing and test offering continuously validating the technology.
The integration of digital products helps organisations in asset management, where large, disappears infrastructure assets require on-going monitoring and maintenance. To develop robust technology driven solutions that improve expenditure and enable for the first time to capture cost of the whole life value a robust methodology to transform business models is required. This dramatic shift in ability to review and make decisions based on real-time condition, reliability, maintainability, and performance presented in the context of short-, medium-, and long-, term cost-benefits analysis will enable organisations to shift their direction of travel in mentally short timescales. The Digital Transformation methodo