Rapid Transformation System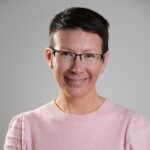 The Appleton Greene Corporate Training Program (CTP) for Rapid Transformation System is provided by Ms. Jacewicz Certified Learning Provider (CLP). Program Specifications: Monthly cost USD$2,500.00; Monthly Workshops 6 hours; Monthly Support 4 hours; Program Duration 12 months; Program orders subject to ongoing availability.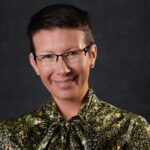 Personal Profile
Ms.Jacewicz is a Certified Learning Provider (CLP) at Appleton Greene and has experience in digital transformation in strategic asset management, design of operating models and finance. Ms.Jacewicz is also designer and an architect who leverages ISO55000 family of standards to develop business specific solutions that enable fixed asset owners to integrate technology and therefore adapt their operating models and therefore the organisational direction of travel to changes in the global markets.
Ms.Jacewicz has achieved multiple master's degrees in following disciplines: Industrial Design & Prototyping, RIBA Part 2 & Associate of Royal Institute of British Architects, IAM Diploma & Member of Institute of Asset Management. Gosha is also a technical author for British Standard 8536; Design, manufacturing, and construction for operability: Code of practice for infrastructure and facilities management aiming to maximise assets operability, maintainability, reliability, and performance to deliver Net Zero targets. Ms.Jacewicz has industry experience in the United Kingdom and European legislative environment in following sectors: real estate, construction, transport and logistics, mining, oil, and gas.
With a demonstrable track record of integrating digital technologies such as BIM, IoT, Digital Twin or data analytics into operational environment, Ms.Jacewicz supports clients in establishing new ways of working that drive forward technology driven innovation in organisational design.
To request further information about Ms. Jacewicz through Appleton Greene, please Click Here.
---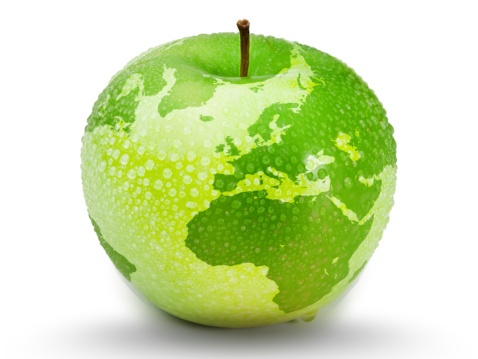 (CLP) Programs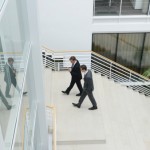 Appleton Greene corporate training programs are all process-driven. They are used as vehicles to implement tangible business processes within clients' organizations, together with training, support and facilitation during the use of these processes. Corporate training programs are therefore implemented over a sustainable period of time, that is to say, between 1 year (incorporating 12 monthly workshops), and 4 years (incorporating 48 monthly workshops). Your program information guide will specify how long each program takes to complete. Each monthly workshop takes 6 hours to implement and can be undertaken either on the client's premises, an Appleton Greene serviced office, or online via the internet. This enables clients to implement each part of their business process, before moving onto the next stage of the program and enables employees to plan their study time around their current work commitments. The result is far greater program benefit, over a more sustainable period of time and a significantly improved return on investment.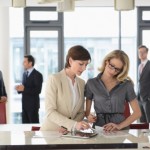 Appleton Greene uses standard and bespoke corporate training programs as vessels to transfer business process improvement knowledge into the heart of our clients' organizations. Each individual program focuses upon the implementation of a specific business process, which enables clients to easily quantify their return on investment. There are hundreds of established Appleton Greene corporate training products now available to clients within customer services, e-business, finance, globalization, human resources, information technology, legal, management, marketing and production. It does not matter whether a client's employees are located within one office, or an unlimited number of international offices, we can still bring them together to learn and implement specific business processes collectively. Our approach to global localization enables us to provide clients with a truly international service with that all important personal touch. Appleton Greene corporate training programs can be provided virtually or locally and they are all unique in that they individually focus upon a specific business function. All (CLP) programs are implemented over a sustainable period of time, usually between 1-4 years, incorporating 12-48 monthly workshops and professional support is consistently provided during this time by qualified learning providers and where appropriate, by Accredited Consultants.
---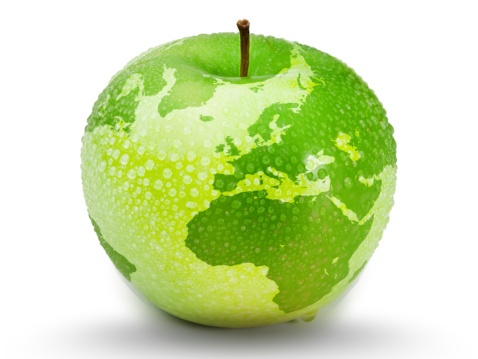 Executive summary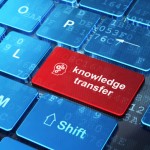 Rapid Transformation System
History
The current global context is of unprecedented disruption, a decline in demand, over production in some sectors, and a global environmental crisis. To respond, organisations need to rapidly re-invent their market position and business delivery models to survive, which will require significant changes.
Since the 1990s it has been the expectation that by application of Hardware and Software products analysing data and information constantly in real time Organisations would be able to manage performance, efficiency, optimise expenditure, and track compliance via global dashboards. This has created a need for significant process transformation.
This would most likely require on-boarding remote working and digital technologies such as IoT, Building Information Modelling (BIM), Digital Twin or AI as well as cloud-based real-time reporting and collaboration or communication tools for team working. Digital technologies by default produce extensive volume of data, information, and knowledge therefore requiring a mindset and skillset shift to get the best out of making decisions based on evidence from varied data sources and how to change the way businesses operate.
These data and information driven solutions need to be designed from the outset in such a way as to allow for the individual jigsaw puzzles to be developed organically bottom-up. The top-down approach however needs to present the big picture that shows how all the jigsaw puzzles fit together. These deliverables broken down into "bite size" chunks will ultimately join up even if those engrossed in the transformation process cannot see to start with beyond the limits of their own work stream or their specific jig saw puzzle.
To tap into innovation, make bold decisions to secure safe profitable operations in the toughest conditions requires a change in the way we think, enabling us to re-design business operating models, develop new data driven services, and to get the customer buy in and commitment to adopt new solutions.
Integration of these technologies and digitisation do not come easily to many organisations. Moving away from analogue records is a process that many organisations are trying to master since the 1990s. Digital transformation, however, is much broader and impactful adaptation of hardware and software, but deliberate move towards data driven decision making in real time. To achieve this on organisational level and to operate 100% based on computation requires a significant effort to transform not only the business but also the mindset and skillset of all employees almost at the same time. This deployment of digital transformation in short timescales driven by the market uncertainties may have an incredibly disruptive impact leaving the organisations behind the competition.
With a background in manufacturing and industrial design and architecture, gained over the last 15 years in the asset management industry I have participated in many efforts to bring digital transformation on board. Operating in the space of change and transformation at the sharp end, supporting and delivering change, and in recent years being able to develop and implement data and information driven target operating model and business solutions I have observed the same things happening repeatedly, the same three key aspects blocking an organisation's ability to transform:
1. First and foremost, the organisation's human resource was unable to see the future state and where the organisation/business needed to be heading, or they had lost the ability to retain control of their environment and could not question what was happening around them because of traditional management structures.
2. Second it was that they did not have enough useful knowledge and skills to prototype the new reality on the go, and cope emotionally with the uncertainty of change without a clear vision and direction of travel.
3. Third aspect was that organisations were restructuring at the same time which added uncertainty, fear factor, and violated basic human need for safety and security.
If we are not careful those 3 aspects will derail any digital transformation efforts when digital technology comes into play with new concepts of transparency, visibility, or accountability. These are the biological and evolutionary reasons why we should do our best to work around HUMAN factors during digital transformation programme.
---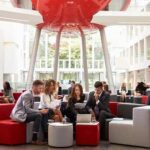 Current Position
Our methodology for delivery of Digital Transformation is a business process, developed to aid digital transformation challenges so your business does not have to go through the long-lasting pain of change. The Digital Transformation process aims to give the transformation efforts a meaning and purpose that is deeply significant to the organisation's future whilst taking account of the costs, benefits, risks, and environmental impacts.
In the current economic climate, only few can afford to fail, yet 80% of digital transformation programmes collapse in the implementation and delivery phases. From our experience and research this is due to the omittance in the programmes planning of human factors such as ability to create and imagine future state and therefore to adapt, learn, re-skill, and assume new roles. Technology alone will not prepare organisations for the uncertainties ahead.
Instead, these inherently human concepts will lead the way: Investing in people's skills to imagine and create the future state with a purpose. Providing people with adequate training and putting them at the heart of work decisions pays off, tapping into human potential is the most transformative aspect of building an organisational culture that celebrates up-skilling, growth, adaptability, and resilience with a purpose. Investment should focus on training teams and supporting customers in utilising different thinking styles, skills like creative, analytical, conceptual, and problem-solving thinking that increase growth of the brain prefrontal cortex function responsible for logical reasoning.
Our Digital Transformation methodology is therefore developed to combine both human capabilities to create, imagine and adapt with desired technology solution. Based on our research of brain neuroplasticity we have developed a step-by-step process that links the technology digital transformation requirements with the way human mind re-thinks concepts. Re-architecting work and delivery is therefore about integrating different thinking styles and logic with automation of tasks and activities. At its core, it's about configuring technology and delivery to capitalise on what humans can accomplish when day to day challenges are aligned to their strengths.
Creativity and defining new context for organisation in our Digital Transformation approach are a launching pad to imagine new opportunities and possibilities. Deliberate effort is put upfront to re-think how, by who, and where delivery gets done to define what outcomes and benefits can be achieved. Digital Transformation objectives and scenario planning focus therefore on re-imagining service delivery to mobilise people around common and meaningful goals.
Our research and experience factor into Digital Transformation MUST HAVE components tailored to enhance and prepare the human mind for re-think of concepts which are arguably the most important ingredient of any transformation efforts. Without a re-think and re-defining of concepts the human mind is not able to change beliefs and behaviors therefore in the majority of cases the unadapted mindset becomes a blocker to the success of digital transformation programme. This evolutionary phenomenon of the human brain dictates, in Digital Transformation, the order of process activities, stages and milestones, outlining how things need to be done to work with the human factors that enable to transform market position or service delivery by creating the desired future state and moving towards it in a structured, process driven way, leaving the "this is how things have always been done here" AS IS position behind.
---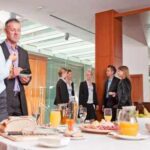 Future Outlook
Digital Transformation is helping organisations to improve their performance, understand in real-time impact of decisions on the business therefore brand reputation, customer experience and retention achieved from day-to-day efforts. Through the development of business processes and operational methodologies that integrate with digital products organisations can dramatically improve their odds to adopt to market changes and reach new horizons by developing their own digital offerings. According to Deloitte and McKinsey the global digital transformation market will grow from USA 410 billion from 2020 to US 784 billion by 2026. The predicted compounded annual growth rate of 23% is predicted until 2028.
The key segments and industries that are prone to digital transformation are infrastructure, transportation and mobility, automotive industry, global real estate and property markets, smart cities, telecommunications, healthcare, utilities, retail, and banking. The regions identified under digital transformation global markets are North America, Europe, Asian -Pacific, Latin America, Middle East, and Africa.
The key market players are certainly SAP, IBM Corporation, Oracle Corporation, Google Inc, Dell EMC, Hewlett Packard Enterprise Co., CA Technologies, Microsoft Corporation, Adobe Systems Incorporated, Apple Inc., Siemens Plc, among others. With investment in research and development activities these companies increase their market share and organic growth of their companies. With proactively launching new products on regular basis these players not only improve the technology but also expand existing and test offering continuously validating the technology.
The integration of digital products helps organisations in asset management, where large, disappears infrastructure assets require on-going monitoring and maintenance. To develop robust technology driven solutions that improve expenditure and enable for the first time to capture cost of the whole life value a robust methodology to transform business models is required. This dramatic shift in ability to review and make decisions based on real-time condition, reliability, maintainability, and performance presented in the context of short-, medium-, and long-, term cost-benefits analysis will enable organisations to shift their direction of travel in mentally short timescales. The Digital Transformation methodology proposed here aims to aid the challenges of developing and implementing this new technology driven solutions and reshape organisations business models.
The growing demand for advanced technology, such as Internet of Things (IoT), mobile devices, smart phones, Building Informaiton Modelling (BIM) or organisation wide consolidation of organically grown asset information management systems across businesses and enterprises is promoting the adaptation of connected devices. In return organisations can reach a high level of analysis, insights and intelligence that enables them to improve customer satisfaction and retention, operational optimization, business processes and return on investment or shift their operations and adapt to market changes.
Due to the combination of integrating advanced technology with AI machine learning and the deployment of IoT the drive for connected infrastructure, the global market is anticipated to grow at the rate of 23% annually until 2028 and beyond. The primary driver of the digital transformation market is a surge in demand for automation, infrastructure and real estate and transportation sectors. Where digital products can enable automation and integration of several mechanical systems with information technology the demand for digital transformation will increase rapidly. This type of solutions will have disruptive effect on business models as they will require a re-think of how to align and structure human-based activities to extract the potential technology offers to organisations.
With application of wireless communication, global satellite connectivity or cloud platforms, the digital transformation is reshaping traditional business operating models and shifts focus onto digital delivery driven by data and information.
---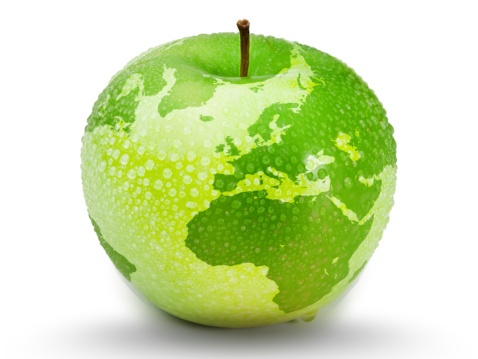 Curriculum
Rapid Transformation System – Part 1- Year 1
Part 1 Month 1 Business Diagnostics
Part 1 Month 2 Baseline Assessment
Part 1 Month 3 Future State
Part 1 Month 4 Prototyping & Design
Part 1 Month 5 Options Analysis
Part 1 Month 6 Identifying Benefits
Part 1 Month 7 Integration RoadMap
Part 1 Month 8 Procurement
Part 1 Month 9 Program Planning
Part 1 Month 10 Program Delivery
Part 1 Month 11 Steady State
Part 1 Month 12 Benefits Realization
---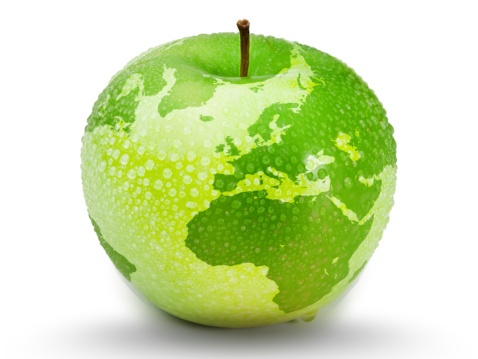 Program Objectives
The following list represents the Key Program Objectives (KPO) for the Appleton Greene Rapid Transformation system corporate training program.
Rapid Transformation System – Part 1- Year 1
Part 1 Month 1 Business Diagnostics – Business diagnostics module address high level concepts and principles of how to analyse service delivery to inform further down the line integration of digital technologies. All organisations, large, medium, and small, run their core business processes that support current "AS IS" operating models' baseline and operations through a complex mix of hundreds, sometimes thousands of individual systems, platforms, share drives and localised excel files. This organically grown and fragmented data, information, and system landscape in conjunction with business functional silos often stifles execution of strategic top-down decisions, impairs collaboration at all levels and is hampering business performance. In our first workshop we aim to introduce the concept of "AS IS" assessment method that identifies the starting point for setting off on a digital transformation journey. We discuss a number of available options for this baseline assessment and present "how good looks" when adapting to changes in the market. This module outlines the core concepts of the "AS IS" assessment and its key components providing the end users with an upfront scope of organisational interventions that would be required to deliver a digital transformation programme considering benefits and risks at the same time. The process of "AS IS" assessment is constructed of 6 components called Target Operating Model Canvas: Organisational context and vision, Commercial contracts in scope and their specification, Finance and cost management, Governance, roles, and responsibilities, Asset data and information management systems and technology, Asset and service delivery performance. In this module we will also introduce you to the content of each component and what to expect when carrying out a detailed operating model analysis. The extent of the assessment will depend on the size of the organisation, its complexity, and digital transformation aspirations. We will cover the detail of "AS IS" assessment in the following module. Module objectives: Introduction to the key concepts and components of digital transformation journey. Introduction to how they fit together in asset intensive organisations and how they structure the digital transformation programme from the "AS IS" baseline position, through the design and prototyping of "TO BE" future state, integration road map and the benefits realisation plans with a focus on establishing firm scope, deadlines, and budget. In this module we also present different analysis options for client's information.
Part 1 Month 2 Baseline Assessment – To succeed on the digital transformation journey organisations, need to know their baseline position. This is because all projects are governed by hard rules of scope, deadlines, and budget. This module is about establishing the "AS IS" starting position using the Target Operating Model Canvas. After the assessment in the following module, we will use the Canvas to measure progress, track budget, and measure delivery performance. To establish our baseline, we aim to analyse businesses processes and data flows that are deeply ingrained into every organisation. They combine activities and define a team's productivity and therefore business effectiveness and performance. Business diagnostics that inform digital transformation can be done in many ways. From stakeholder engagement workshops, desktop reviews, through interviews or surveys or use of Artificial Intelligence algorithms and process mining analysis. This module therefore is about your organisation actively carrying out the baseline assessment utilising the Target Operating Model Canvas. The baseline assessment phase aims to identify the current baseline position by analysing the internal business processes, organisational structure, data, information, and systems currently in place. During the workshop we will do a "dry run" to help you formulate the baseline in a structured and methodological way. The outcomes of this module lead to the design of digital transformation future state (also referred to as "TO BE") and development of the integration Road Map between "AS IS" and the "TO BE". We will introduce different options from stakeholder engagement, through workshops, surveys, or utilisation of Artificial Intelligence (AI) process mining technology to construct the "AS IS" state of the organisation outlining their pros and cons. Module objectives: Using the key concepts and components of Target Operating Model Canvas we aim to raise awareness and show options of different baseline assessment techniques and how they need to be combined for the best results in shaping the digital transformation outcomes.
Part 1 Month 3 Future State – This module outlines the core principles of the design and prototyping of "TO BE" future state of the organisation or service delivery. This is where the imagination and creativity come to play as we explore the concepts and principles, how to develop desired future state that includes integration of the desired digital technologies. We introduce you to our neuroscience research findings and why design of future state is essential step to address human factors that in the long run reduce the impact of change on the human resources. Furthermore, we explore the concept of future state, a blueprint of the required solution and the process that allows rapid and accurate production of multiple prototypes and design options of the future state. Like a technical drawing, the blueprint of the desired solution is a way of showing how digital technologies will integrate and deliver benefits to the organisation. This concept design stage aims to identify components that can be understood by stakeholders and to provide the level of detail and information required to introduce new ideas to the wider audience. The blueprint or future state development principles are used in almost all the engineering and technical fields to examine concept components and the details of the workflow. This approch informs viability of the proposed solution and helps to identify drawbacks that can be improved before the design or prototype go into production or service delivery. Utilising Target Operating Model Canvas key components provides the stakeholders with the digital transformation programme components and process to define up front scope of desired future state. In this module we also present design and prototyping techniques that use creative, analytical, problem-solving thinking styles that will become useful when designing and prototyping the "TO BE" in the next module. Module objectives: Using the key concepts and components of digital transformation we aim to introduce Target Operating Model Canvas for the design and prototyping of the future state. We also ensure that the human factors and the technology integration and desired thinking styles have been taken into consideration when taking on the design of TO BE state.
Part 1 Month 4 Prototyping & Design – Prototyping many versions of the "TO BE" future state is the key objective of this module. Through interactive engagement during the workshop, we will design the future state utilising Target Operating Model Canvas. Prototyping is a low-cost, low-risk way of developing, testing, and improving ideas at an early stage. For example, a prototype of a Target Operating Model delivering Net Zero by integration of IoT technology measuring in real time CO2 emissions can be developed rapidly before extensive resources are committed to implementation. Prototyping enables development of many versions of the future state that can be put to test for feedback and remodelling before commitment to the final solution. Prototyping enables organisations to experiment, evaluate, learn, and adapt an idea by taking a structured and iterative approach to testing and developing solutions on the go. This module involves creating simple multiple versions of a future state using Target Operating Model Canvas. It defines digital transformation programme components that we will use to produce a vison board, mind map, fish bone diagram etc. This enables the idea to be converted into concept definition leading to the development of a tangible high level Target Operating Model. Working remotely is beneficial to the process, as the biggest volume of ideas are developed when we are left alone. Once we have produced a large volume of ideas, we will create most unusual and creative concepts using SCAMPER technique that enables to ultimately define the desired 2-3 solutions by mixing and matching between large volumes of Target Operating Models produced during the workshop. The outcome from this module are 2-3 high-level prototypes of "TO BE" future state and its graphical representation. This could be a poster, banner, booklet, collage, several process maps that describe desired business blueprint processes or organisational delivery structure. Module objectives: Utilising our Target Operating Model Canvas we will prototype multiple options of the future state. It will be expected to design 10-15 different solutions that we will consolidate to 2-3 desired options for analysis in the next module.
Part 1 Month 5 Options Analysis – The best business decisions are the most informed ones. This module outlines how organisations can perform a systematic options analysis of the 2-3 Target Operating Models designed in the previous workshop. This is to ensure certainty of, and commitment to the desired solution. In this module we will practice evaluating each of the 2-3 Target Operating Models prototypes using evaluation criteria that lead to the selection of one option. The options appraisal stage allows the 2-3 Target Operating Models to be explored and evaluated against a set of agreed criteria, leading to the selection of the preferred option. This stage can commence only once the Target Operating Models have been clearly defined. This analysis provides the opportunity to evaluate and make informed decision on which blueprint delivers most desired and achievable "TO BE" future state. We do this by considering the relative advantages and disadvantages of each option and evaluate them in terms of the effort required to move to the future state. This could be time to value, budgets and investment, risks and opportunities, strategic objectives, teams training, impact on business as usual (BAU), approval levels or ease of implementation benchmarked against the "AS IS" baseline we have addressed in module 2. To evaluate the Target Operating Models, 3 main themes for investigation are used: 1. desirability – the degree to which each option meets the strategic objectives and priorities of stakeholders, 2. viability – the degree to which each option is financially viable and sustainable, 3. feasibility – the degree to which each option can be implemented. These themes are mapped to specific criteria against each option for evaluation and can be tailored and weighted for organisational needs. This leads to a final recommendation about the preferred solution which can then be taken forward to the business case for digital transformation. Module objectives: Utilising the options evaluation toolkit we aim to support you to select one Target Operating Model design that the organisations want to commit to.
Part 1 Month 6 Identifying Benefits – By designing, optimising, standardising, and evaluating the desired Target Operating Model organisations should further explore benefits from digitalisation where data and information products and services offer bottom-line benefits and deliver value to customers. Improved processes and investment into digital technologies that gather data and information in real time can drive speed of decision making to yield financial benefits, which can free resources for other transformation, innovation or continuous improvement driven initiatives that bring revenue to the business. In every digital transformation effort, there should be consideration and planning in place to enable benefits realisation extraction during and after the journey to the "TO BE" future state. In this module we will explore benefits realisation opportunities that arise from the digital transformation journey to your selected Target Operating Model and future state. We will give examples how it can be utilised to identify benefits from data and information, reduction of manual tasks that can free up the workforce to focus on utilising data to grow new business capabilities and improve upon current delivery. Digital transformation happens when some tasks carried out by people become automated and run in the background whilst human intervention is diverted from "copy and paste" to analysis of data and information to gain knowledge and to make informed evidence-based decisions. This approach enables organisations to improve productivity, free up work force, and reduce workload, so focus can be diverted to revenue generation from data and improving delivery of value to the customer. Realising digital transformation benefits should enable and create measurable benefits profiles that align with baseline and target position and lead into continuous improvement activities focusing for example on selling data for profit and benefit from an organisations day-to-day effort in following ways: 1. Digital products. For example, selling guidance and manuals about asset performance and asset configuration benchmarks. 2. Digital operations. Strategic alignment throughout processes enables ease of execution of top-down decisions into the operational and tactical outsourced areas of the business. 3. Potential software sales. Companies that have developed exceptional software or methodologies for their own internal use are finding new revenue streams by reselling it. Module objectives: The objective is to build understanding of the opportunities that the digital transformation brings to the organisation, so they can be integrated into planning process of the Integration Road Map and to identify pay back milestones during and post the implementation of future state.
Part 1 Month 7 Integration RoadMap – Integration RoadMap module outlines high level concepts and principles of integrating the "AS IS" baseline and the "TO BE" future state. By using the Target Operating Model Canvas to structure both "AS IS" and "TO BE" we have enabled upfront the alignment of key digital transformation components. This approach addresses typical business transformation needs leading to the development of comprehensive digital transformation delivery programme and it's workstreams. During this workshop we will go through the process of comparing, aligning, and identifying key differences and characteristics of these two distinctive business positions and solutions. The objective is to gain clarity on the differences and similarities between these two significantly different states to identify the impact this change from "AS IS" and "TO BE" will have on the organisation. The Integration RoadMap has also many other functions in the Digital Transformation process: 1. Enables connecting the dots and provides structural alignment between the "AS IS" and "TO BE" components of the Target Operating Model Canvas. 2. Informs the breakdown of the programme into core components, milestones, and activities. 3. Defines the foundations of business impact assessment. 4. Facilitates preparation of the digital transformation business case. 5. Provides foundations identifying and integrating digital transformation benefits realisation and return on investment into the delivery programme. Integration RoadMap brings together "AS IS" and "TO BE" to inform delivery of the overarching digital transformation programme. In this workshop we will practice how to specify, in detail, key deliverables that address the impacts of change, business case and therefore need for sufficient funding, identify risks mitigation or opportunities for extracting value on the journey. With the objective to ensure that all aspects of the digital transformation components function together is a systemic way, we will develop a business specific Integration RoadMap leading to consistent and structured ways of transitioning into the STEADY STATE phase. Module objectives: Introducing the concepts behind the integration of "AS IS" (current position) with "TO BE" (future state) leading to the impact assessment of the new solution on the organisation and BAU, development of business case and high-level digital transformation programme.
Part 1 Month 8 Procurement – One of the most important aspects of digital transformation is to ensure that internally, as well as externally, the changes in scope between "AS IS" and "TO BE" have been captured commercially. This module focuses on identifying key contractual changes that need to be formally captured for the organisation to transition from the current operating model towards the future state. Procurement could be seen here as a growth catalyst and a great source of innovation if it can work collaboratively with business stakeholders to find new opportunities which can drive sustainable growth and help the business develop new unique products and services that can generate revenue from data and information or help reduce overall delivery cost. In this module we will focus on options for re-procurement, contract variation with the supply chain or review of job descriptions with human resources. We will be writing contract specification that defines "TO BE" future state ensuring what is needed is delivered, at the right time, for the best price and that benefits realisation are leveraged and reflected in the contract re-negotiations. Utilising the key deliverables identified in the previous module we will determine and establish a negotiation position with the Supply Chain or internal stakeholders. This module is key to preparing for securing commercially the "TO BE" future state and benefits realisation during the delivery of the digital transformation programme. It includes all financial and commercial aspects that will need to be captured to formally agree the commitment to changes required to transition from "AS IS" to the "TO BE". This includes: 1. Business case and budget planning, 2. Benefits realisation and cost savings spend consolidation, 3. Measuring and tracking procurement cost savings, 4. Identify reporting on the different types of savings and added value, 5. Defining supply chain risks. For example, delivery risk, quality risk, reputation risk etc. The key to this stage is to ensure that everyone involved can receive and formalise contractually new set of instructions that reflect "TO BE" state. Further leading to defining service transition and communication plans with the supply chain and business partners. Module objectives: The objective of this module is to ensure all commercial aspects required to transition service from "AS IS" to "TO BE" have been identified and contractually formalised with stakeholders involved.
Part 1 Month 9 Program Planning – A new Target Operating Model always brings changes to the organisation. This module enables the participants to plan the digital transformation programme that captures benefits realisation and at the same time addresses the impact and level of change that the organisation would need to face to transform to the future state by enduring certain level of pain to get there. Using tailored for digital transformation Gantt chart we will create the detailed Integration RoadMap for the client specific project. By working backwards from the Target Operating Model blueprint to the "AS IS" baseline we will structure the delivery taking into consideration benefits, procurement, governance, data, and information technologies etc. To scope the detailed Integration RoadMap, we will use system engineering fundamentals, the work-breakdown structure (WBS) used for projects in controlled environments. In the process of structuring digital transformation programme, we aim to develop hierarchical structure of the total scope of works to be carried out by the project team. This involves breaking down scope of works into core workstreams, phases, milestones, activities whilst ensuring outcomes and results are identified as a key deliverable. During this planning session we will aim to subdivide workstreams into manageable components in term of responsibilities, size, duration, available resource, and key decisions as well as funding approvals. The objective here is to carve out working packages with their associated risks and opportunities and establish cost gateways and other scheduled events to ensure overall programme control against the "TO BE" future state business case. This approach is called the 100% rule as it aims to capture in the scope all deliverables including internal and external stakeholders' activities, full time and interim resources and dependencies to ensure there is no gaps, overlap or duplication in the plan. Module objectives: Detailed Integration RoadMap for the project.
Part 1 Month 10 Program Delivery – A digital transformation programme aims to ultimately deliver benefits to an organisation through change from the "AS IS" to the "TO BE" based on the design in earlier modules. The Target Operating Model representing the future state will be discussed, considering the overall programme delivery strategy ensuring control measures, resources, governance, co-ordination, communication, alignment, management, and control of the activities are in place from day one. Depending on the complexity of the undertaking a Project Manager or Project Management Office (PMO) would be required to provide overall management of the delivery and report back on progress to the programme sponsor. The role is to organise business-as-usual activities and take on responsibility for day-to-day management of programme including the coordination and change management activities. By default, digital transformation looks to leverage various technologies to realise business benefits. However, it is people who deliver the outcomes that technology enables to achieve. In this module we will focus on managing the human factors and dynamics of change in the delivery environment against the detailed Integration RoadMap. We will present here our neuroscience research and the findings related to the brain region called prefrontal cortex that is implicated in breaking down complexity, planning, decision making and moderating human emotions. We will outline how these core functions get affected by different levels of change and why it is critical to ensure that the workforce's primary needs for safety and security are met. We will discuss what triggers human behaviour from being comfortable and in control with a level of self-awareness, to identifying points in the detailed Integration RoadMap where people can be easily pushed into the state of anxiety where our brain disables the prefrontal cortex, goes into survival mode to maintain body the budget. We will discuss techniques and tips that support our ability to absorb transformational changes ensuring that anxiety levels are managed, leading to positive outcomes in the delivery programme. Module objectives: Identify key human factors and tolerance thresholds that can stop organisations from transforming. A diagram or a chart that identifies the touch points between the detailed Integration RoadMap and the human factors providing register of key risks related to the human factors that can derail the overall programme delivery.
Part 1 Month 11 Steady State – The purpose of the Integration RoadMap is to get the business into the steady state in an organised and structured way with appropriate resources and control meassures that deliver benefits realisation. Once the Integration RoadMap programme has been completed a standstill or a steady state leading to continuous improvement plans is required to stabilise the Target Operating Model. What we mean by the steady state is that all operations and business processes are synchronised and remain constant as time changes. In a steady state the same workload volume remains constant and consistent. At this stage we start monitoring over a specific timeframe the Target Operating Model performance and analyse the key components workflow to ensure there are no delivery accumulation clusters, work backlogs or process jams. In a steady state we aim to achieve reliability across the piece to enable benefits realisation in the next steps. In this module we set Target Operating Model control framework that keeps the ship steady and "pointing to windward". We do it by repositioning the baseline and carry out as at the beginning of the training the baseline assessment. This is to inform control framework different dimensions of stability, review points, timeframes, system boundary, trigger points and their threshold parameters. We will also explore how to predict and escalate risks before issues reach tipping point and compromise benefits realisation. Setting up the Target Operating Model control framework that stabilises operations provides the basis for achieving benefits realisation from continuous improvement activities, it also enables the workforce to pause, celebrate and reflect on the transformation journey. This freeze stage is probably one of the most important elements of the Digital Transformation. It allows understanding and absorption of the new position and reflection on lessons learnt. Module objectives: Setting up the Target Operating Model control framework and business specific control parameters using "AS IS" baseline assessment. Carry out lessons learnt review.
Part 1 Month 12 Benefits Realization – A steady state is a starting point for review of already realised benefits from module six and setting up new Benefits Realisation Programme where strategic, tactical, and operational goals come together. A Benefit Realisation Programme is based on action plan that combines opportunities from the implementation of digital technologies that enable consolidation and optimisation of complex deliverables across multiple stakeholders' groups. This module is purely designed to retain and extract value from the digital transformation efforts and enable planning of the continuous improvement activities. In this module we focus on developing a short, medium, and long-term Benefit Realisation Programme that should run in parallel with continuous improvement plans initiated from the transformational change. The main goal of this module is to define benefit profiles and guidance for benefits owners to support the organisation's wider aims and objectives. For example, this could be faster and better quality of decisions made from standardisation of data and informaiton across the piece by achiving single source of truth. It could be a move towards smart data strategies that reduce friction and improve relationships among business functions. Stakeholders who want to improve P&L and to generate additional revenue for their organisation could consider creating new business units to sell on their data for profit and benefit from their day-to-day efforts. Inability to access data affects organisations in many ways, by providing wider access to different types of information workforce can gain insights that improve collaboration and break cultural silo barriers. During this workshop we will use the new baseline assessment to define benefits profiles, categories, benefits meassures, methods of measurement, baseline values and target values, milestones and deadlines, priorities, and risk mitigation. Module objectives: Development of benefits realisations and continues improvement plans.
---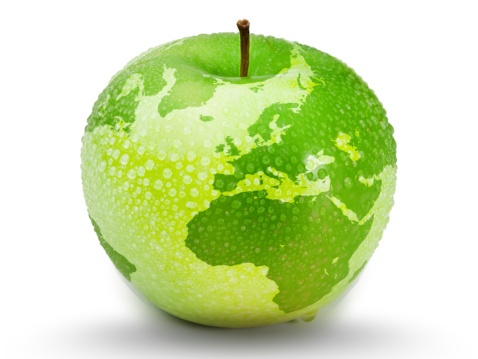 Methodology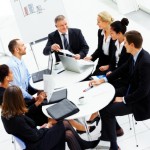 Rapid Transformation System
Program Planning
Years of research and case studies in managing change and transformation projects in many industries show that the success rate for these efforts is consistently low: less than 30% succeed. Furthermore, only 16% of organisations say their digital transformations efforts have successfully improved performance and sustained changes in the long term. 7% say that performance improved initially but the change has not been sustained by the business.
The aim of our research was to find out the reasons behind this low success rate and propose a methodology that enables transformational change by solving these problems. From our research, we found the following ten reasons that hold back transformational programmes:
1. The future state of the target operating model has not been designed upfront and so it could not be procured, communicated, and implemented forcing organisations to retreat or "make it up as they go".
2. There is no rationale to identify functional components which are essential for design of a Target Operating Model. Lack of a structured approach to define, enhance, or rethink the future state and it's building blocks stifled communication among all parties. One needs to tell a story that's meaningful to everyone.
3. The organisation's workforce is unable to see where the organisation is heading, or they lose the ability to retain control of their environment and therefore cannot evaluate what was happening around them.
4. Organisations are restructuring at the same time which adds uncertainty, anxiety, and violates the basic human need for safety and security.
5. People struggled to cope emotionally with the uncertainty of change without a clear vision and direction of travel.
6. Workforce doesn't have enough useful knowledge and skills to analyse, prototype and design the new reality on the go.
7. Many companies focus on activities as opposed to outcomes with clear goals; they end up plunging into activities without adequate preparation, heading in an unknown direction.
8. Many transformations force organisations to consolidate business functions. If alignment activities are not agreed and formalised before the programme goes live, these key negotiations will be done without budget and on the move. Therefore, decisions will be driven by quick wins ignoring the long-term benefits realisation.
9. New alignment and operating models require new documentation. Once the programme goes live there is no time for creation oj meaningful records that ultimately should serve as a "contract" among all parties.
10. Decision support tools and transformation delivery toolkits have not been developed before the programme deployment. A wide range of templates, process maps, contractual documentation, guides, simulation models, and/or techniques and methods to support and weight complex decisions are required to facilitate participation processes and keep everyone on the same page.
The development of corporate strategy and long-term objectives also plays a key role in the digital transformation methodology. Grown out of Harvard Business School research in the early 1990s where organisations were on a quest for "competitive advantage" and in recent years into application of "strategic thinking and simplification" the process is the enabler of the next stage of corporate transition into a digital age of "cross-functional relationships based on data and information exchange". In recent years the need for "strategic thinking and simplification" supported by evidence-based decisions has been defining the next stage of corporate development and therefore process by which investment will run to enhance operational excellence in developing various asset management strategies that improve asset operability, maintainability, reliability, and performance.
The Rapid Transformation System is also a mechanism that contextualises the whole interconnecting network of outcome driven activities to solve problems presenting themselves during the process of business transformation. It offers a coherent and logical base for merging process with human factors related to workforce needs for vision, storytelling, engagement, beliefs, values and above all need for safety and security.
Our research into neuroscience and these human factors shows that the human brain needs a "call to adventure" for the mind to physically, in the body, trigger the hormones that enable us to adapt to change in a positive way. Dopamine being one of them, promotes positive feelings and happiness. This "feel-good" hormone is an essential part of the brain's reward system.
Furthermore, to move into new mindset or re-think what we do, we need to re-evaluate the fundamental concepts that shape our "AS IS" reality. To evaluate these abstract concepts and breakdown complexity, we need to have logical, analytical, and problem-solving thinking skills, that are fundamentally based in the front part of the brain called prefrontal cortex. This evolutionarily new part of the brain works best when we feel safe and secure.
The unknown and the change confuse the brain. This phenomenon is known as "experiential blindless". The result is that people often start to feel anxious. That creates a chain reaction for the brain to give instructions to the body to deploy hormones that disable prefrontal cortex and switch over our responses to the survival override mode. Change and transformation programmes often generate this perpetual state of uncertainty that stops the human brain from functioning to its full potential. The unfortunate impact is that the workforce is focusing on making decisions that sustain basic needs, leaving that part of the brain which is needed for successful transformation, on stand-by.
The RTS methodology is therefore a fusion of all the essential building blocks required to succeed in transformational efforts; their systematic and structured alignment throughout the program is enhanced with systems thinking theory, where we focus on the whole Target Operating Model rather than separate components.
Rapid Transformation System offers therefore, a joined up, end-to-end digital transformation process that spreads out over five themes: assess, re-think and re-design, test and integrate, stabilize, and realise benefits. This solution combines and structures programme with human factors in mind over 12 modules. It provides decision support tools and standard documentation requirements with check lists to support the commercial and operational need for change and adaptation of cutting-edge technologies.
---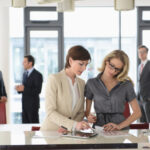 Program Development
Rapid Transformation System is a structured, step-by-step methodology that provides clear a process designed to manage business digital transformation projects and programmes in asset intensive organisations. It enables clients to gain control over key project stages and therefore improve the bottom line, overall organisational performance, and the team's effectiveness by adopting data and information driven digital technologies. The digital transformation method or management systems is structured into well-defined stages to address typical business transformation needs to deliver the benefits from integrating technology or re-design and re-think of already existing solutions.
The first two modules are therefore dedicated to defining "AS IS" or current business position. Only truly knowing the starting point we can set up SMART goals for the design of Target operating model, that defines the "TO BE" or future state. This activity takes place in module tree, four and five. Module six is where we specify what benefits the organisation would like to get out of the new solution and investment leading to preparation of the Business Case for digital transformation.
This hands-on program involves analysis of the current position with a view to prototype, design and experiment with multiple options and solutions that define future state in a sufficient detail to ensure the new Target Operating Model can be procured, used for planning, and adapted to define new roles and responsibilities, operational delivery, and benefits realisation.
This program governance requires involvement of senior management stakeholders with strategic positions in the organisation. They need to be supported by the operational and tactical level of resource that is involved in the day-to-day running of the business. It is recommended that a CEO or business owner is the sponsor of the program delegating the responsibility for ultimate benefits realisation to senior management team with representatives from Finance, Operations, Human Resources and Data and Systems. This Project Team should not be more than 4-8 people. It is best placed to have a PMO or Project Manager on board to take ownership of planning and tasks distribution. We would advise having four senior stakeholders/budget holders and four operational level stakeholders from the same departments. These need to have decision making responsibility and ability to reach out to the wider business to test implementation of the new Target Operating Model, carry out contract variations or re-procurement or liaise with the supply chain for example. This Project team will be ultimately accountable for delivery of each module outputs and objectives.
This one-year training program should be seen as a "springboard" to any large-scale deployment of digital transformation on a portfolio level. It is essential that the focus of this training is on gaining knowledge and expertise is applying the management system components into BAU, establishing mutual dependencies among participants, and building cross-functional deployment capability. This program enables organisations to have a "dry run" with digital transformation. By using existing templates, toolkits and analytics developed to facilitate the deployment of the digital transformation we will prototype, design, and experience all aspects of a large programme on a smaller scale. Large programmes by nature, scale and complexity takes approximately 3-4 years to complete.
It will be crucial to decide the right scale and size of the undertaking for a one year programme. There are only 4 weeks between the modules, therefore, we would need to ensure that the outcomes are in line with SMART goals (Specific, Measurable, Achievable, Realistic, and Timely). The most appropriate projects for this type of transformation would be: small scale implementation of IoT sensors for critical asset, Computer Aided Facilities Management (CAFM) or asset information management system review, multiple data and information systems data structures alignment with cost management and budgeting, Building Information Modelling (BIM) implementation and ISO19650 compliance, setting up an overarching dashboard that can digest data from multiple systems and data sources, supply chain contract performance improvement, end-to-end process reviews in particular between the end user, finance and operations, testing of building environmental conditions using CO2, humidity, temperature, light or other sensors that improve human wellbeing, configuration management and integration of several mechanical systems using BMS or other technology, identify processes for automation or areas of needs for greater insights and intelligence, explore ideas how to generate revenue from data and information, adaptation of connected IoT devices across 2-3 sites to explore portfolio level opportunities for insights and decision making etc.
---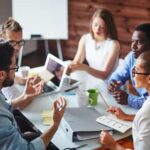 Program Implementation
The focus of this program is on "doing the doing" during our monthly workshops. The time between modules should be dedicated to internal stakeholders' engagement and implementation with wider business or finalising deliverables depending on the module. The support time between modules should be dedicated to clarifications, Q&A's and coaching that provides guidance and supports refinement of specific aspects of the delivery. This time could be also used for generating new ideas and solutions.
Module seven to nine are therefore dedicated to planning and deployment of the Integration RoadMap that connects the dots between the "AS IS" and "TO BE". Modules ten and eleven are dedicated to testing and integrating the "AS IS" and "TO BE" in operational environment.
The program is designed to complete each module within 4 weeks. In some instances, however you might be asked to prepare ahead of the upcoming modules. This micro learning bursts of knowledge are in place to ensure there is sufficient time upfront to ease the effects of "experiential blindness". Alternatively links to different resources will be provided to gain further insights into upcoming modules.
All modules are aligned in a sequence that address in a specific order; human factor, assessment, prototyping