Process Re-engineering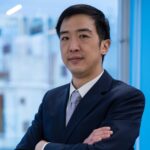 The Appleton Greene Corporate Training Program (CTP) for Process Re-engineering is provided by Mr. Lam Certified Learning Provider (CLP). Program Specifications: Monthly cost USD$2,500.00; Monthly Workshops 6 hours; Monthly Support 4 hours; Program Duration 12 months; Program orders subject to ongoing availability.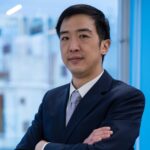 Personal Profile
Mr. Lam has been in the management consulting industry for over 15 years. He began his career at an investment bank, and then moved into consulting to address a wider variety of sectors and types of projects. He has delivered consulting projects in Europe, North America, and Asia-Pacific.
He has experience with many different industry sectors – including healthcare, energy, consumer goods, retail, banking and financial services, insurance, transportation and logistics, IT, cosmetics and beauty, and hospitality and tourism.
Mr. Lam has delivered numerous types of consulting projects – including business strategy, mergers and acquisitions, process optimization, cost optimization, digital innovation, robotic process automation, data management, operational excellence, due diligence, new product launch, new market entry, and market analysis.
To request further information about Mr. Lam through Appleton Greene, please Click Here.
---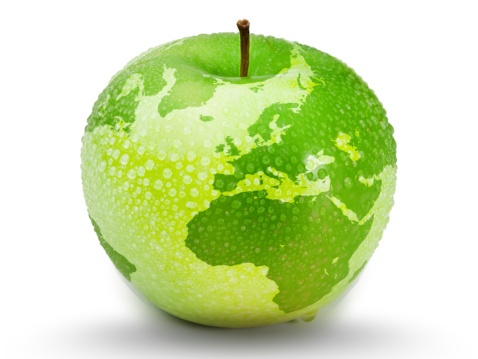 (CLP) Programs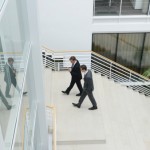 Appleton Greene corporate training programs are all process-driven. They are used as vehicles to implement tangible business processes within clients' organizations, together with training, support and facilitation during the use of these processes. Corporate training programs are therefore implemented over a sustainable period of time, that is to say, between 1 year (incorporating 12 monthly workshops), and 4 years (incorporating 48 monthly workshops). Your program information guide will specify how long each program takes to complete. Each monthly workshop takes 6 hours to implement and can be undertaken either on the client's premises, an Appleton Greene serviced office, or online via the internet. This enables clients to implement each part of their business process, before moving onto the next stage of the program and enables employees to plan their study time around their current work commitments. The result is far greater program benefit, over a more sustainable period of time and a significantly improved return on investment.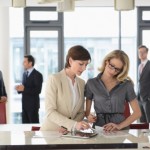 Appleton Greene uses standard and bespoke corporate training programs as vessels to transfer business process improvement knowledge into the heart of our clients' organizations. Each individual program focuses upon the implementation of a specific business process, which enables clients to easily quantify their return on investment. There are hundreds of established Appleton Greene corporate training products now available to clients within customer services, e-business, finance, globalization, human resources, information technology, legal, management, marketing and production. It does not matter whether a client's employees are located within one office, or an unlimited number of international offices, we can still bring them together to learn and implement specific business processes collectively. Our approach to global localization enables us to provide clients with a truly international service with that all important personal touch. Appleton Greene corporate training programs can be provided virtually or locally and they are all unique in that they individually focus upon a specific business function. All (CLP) programs are implemented over a sustainable period of time, usually between 1-4 years, incorporating 12-48 monthly workshops and professional support is consistently provided during this time by qualified learning providers and where appropriate, by Accredited Consultants.
---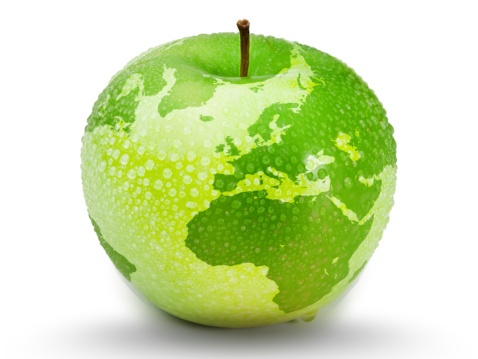 Executive summary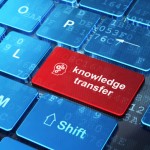 Process Re-engineering
It is often said that an organization consists of people, processes, and tools. People execute processes, using tools.
This training program will focus mainly on improving the "processes" in any organization; whereas "people" would fall into the realm of human resources, and "tools" would fall into the realm of information technology.
Processes are usually re-engineered (in other words, optimized or improved) in two major dimensions – efficiency and cost. We will cover both dimensions, along with the various strategies and tactics for gaining the most out of these dimensions, in theoretical and practical detail.
In a nutshell, processes can be streamlined, automated, outsourced, or eliminated. There are unique benefits to each of these choices, depending on the particular organizational situation or context. Knowing why and how a process should be re-engineered in a certain way is largely based on a combination of expertise and experience. The more you do it, the more easily it will come to you, and the more easily you will be able to advise others in your organization.
Before re-engineering any process, it would be preferable to map out in detail the chronological steps within that process, as well as the owner and particular timing of each individual step. This way, you will be able to see the workflow and the interdependencies. Segmentation is also a good skill to learn, which enables you to break down the process into a piecemeal or molecular level.
Then, it would be useful to discover the root causes of a given process – the reasons why it is currently being done this way. The root cause analysis should be counterpoised with the needs analysis, thus comparing the existing inputs with the desired outputs, before any process re-engineering is actually undertaken.
In major organizations, senior management approval would be needed before re-engineering an important process in an impactful manner. The potential impacts may affect the staff and the organizational structure as a whole; therefore, a favorable business case would generally need to be presented and approved by the relevant stakeholders before any actions can be taken. The core of the business case should show the stakeholders that efficiency or cost, or ideally both, can be significantly optimized or improved if the proposed process re-engineering takes place.
This program will dive into the various ways in which either efficiency or cost, or both, can be optimized or improved for any given process. Optimizing or improving efficiency consists of reducing the lead time or the efforts required to execute a process. Optimizing or improving costs may consist of strategic sourcing, outsourcing, offshoring, automating the process, and so on.
The objective of this program is to help you and your organization better understand how to make processes more efficient and less costly. It is my hope that, at the end of the program, you will be able to apply the learnings and insights to address any processes, however complex, in order to re-engineer them for the benefit of your organization as a whole.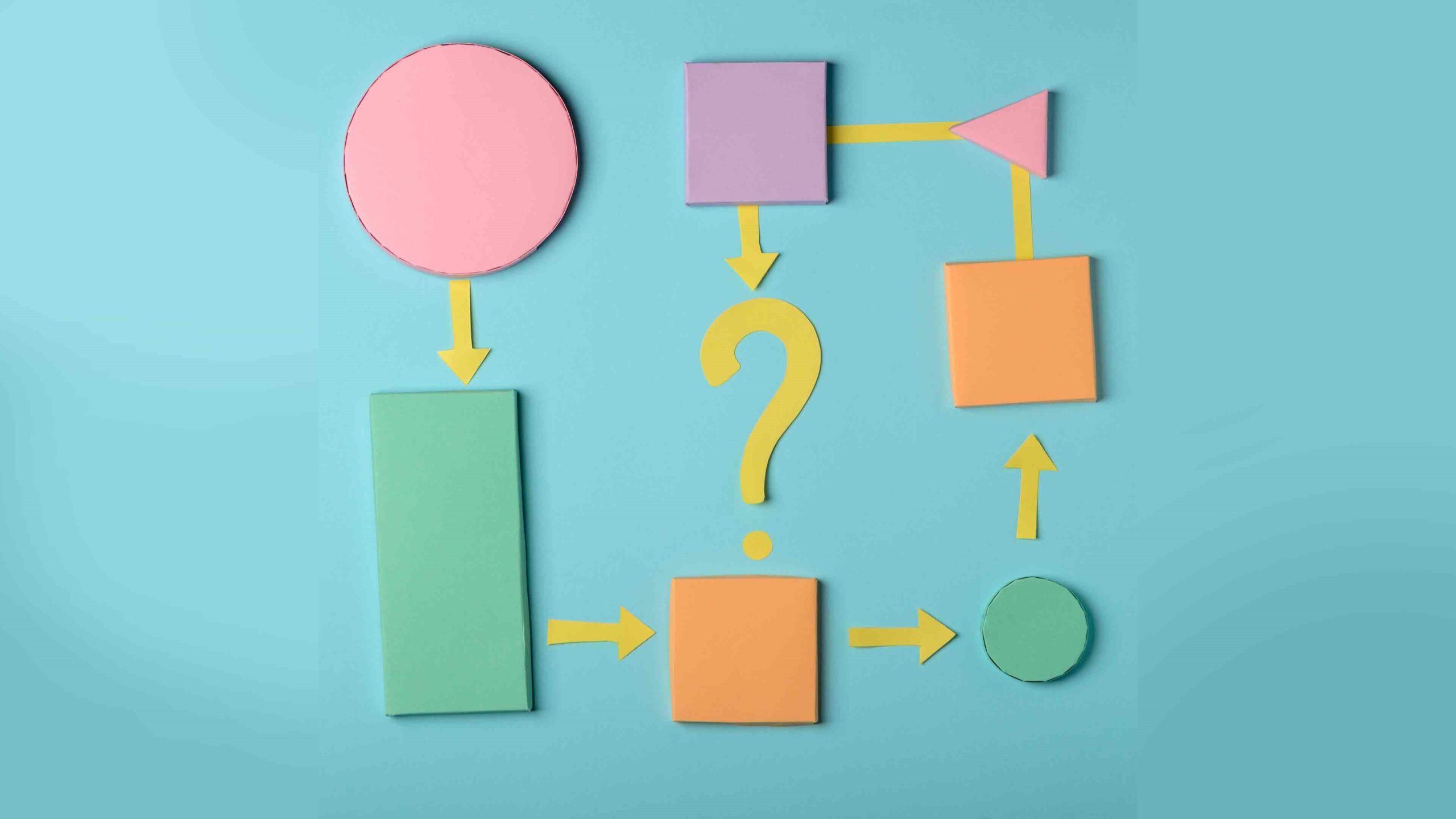 Process mapping (source: projectmanager.com)
Why is process re-engineering so important?
To remain competitive, organizations should always strive to operate in a more efficient and less costly manner. Technology is also evolving at a fast pace, such that new methods regularly become available that allow organizations to do things in quicker and cheaper ways. Process re-engineering accepts the premise that every now and then, any given organizational process should be reviewed and re-engineered in order to gain an advantage in terms of time, labor, or cost – thus allowing your company to keep its competitive edge in the market.
What happens if you don't do process re-engineering?
Old-fashioned ways become obsolete, and any company that insists on doing things the old way is going to risk a loss in market share. Process re-engineering allows your organization to take a step back and see if any processes need to be adapted to keep up with the changing times. If you don't do it, your competitors will, and you will be forced to catch up afterward, which may be too late. Your company may also incur higher costs by doing things the old way.
Who is best placed in an organization to do process re-engineering?
Technically, anyone in an organization can suggest ways to optimize or improve an organizational process. Where there is a process owner, he or she should actively lead the effort to search for quicker and cheaper ways for that given process. Senior management should be open-minded and encourage employees to undertake process re-engineering whenever possible. Human resources should allow for flexibility in staffing, as processes can often be streamlined or automated such that employees would subsequently need to find new roles and responsibilities within the organization. Frontline and operational teams who are responsible for serving customers should also be proactive in looking for opportunities to optimize or improve the existing ways of doing things.
Who would process re-engineering involve?
In addition to the team(s) currently executing the process (for example, customer service), any re-engineering effort would also involve senior management for approval and signing off the business case. Finance may have to approve the necessary budget for implementation. Human resources may be involved if any changes in staffing are required during and after the process re-engineering. Operational and IT teams may be involved to re-route any impacted workflow, which may touch upon certain systems and applications used by employees. If the re-engineered process changes the way business is conducted, advice may be sought from legal and compliance teams. There may be other teams involved as well.
How long does re-engineering a process usually take?
Depending on the process, re-engineering it may take anywhere from a few weeks to a few years. If it is a simple reorganization, such as reordering tasks or changing the composition of the teams, it can be implemented right away and the staff will take a few weeks to adapt and be completely up to speed. If it involves overhauling certain systems that are used company-wide, as in data migration for example, the entire process may take a few years to be completed. It is important to have a roadmap at the outset, and to remain on schedule and on budget as much as possible.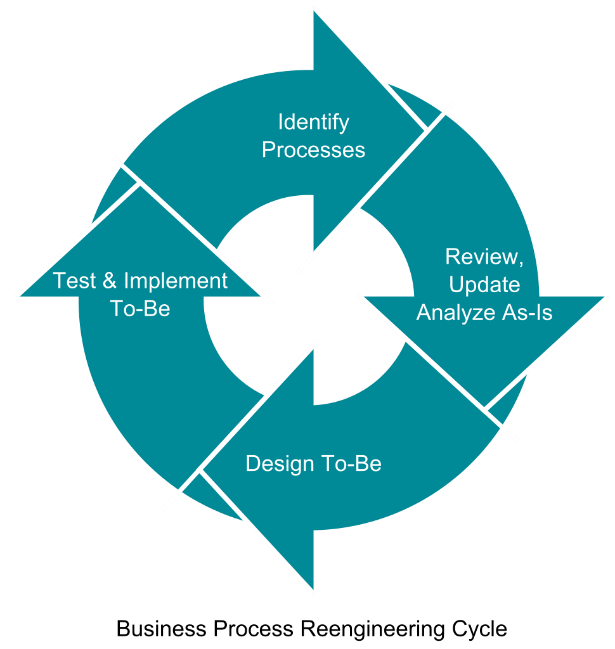 Example of a process re-engineering cycle (source: Wikipedia)
---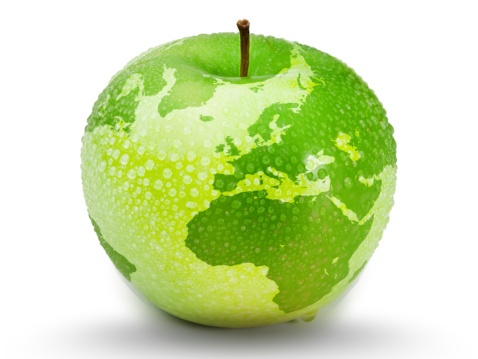 Curriculum
Process Re-engineering – Part 1- Year 1
Part 1 Month 1 Organizational Overview
Part 1 Month 2 Processes Overview
Part 1 Month 3 Process Mapping
Part 1 Month 4 Process Segmentation
Part 1 Month 5 Root Causes
Part 1 Month 6 Needs Analysis
Part 1 Month 7 Business Case
Part 1 Month 8 Improving Efficiency
Part 1 Month 9 Reducing Costs
Part 1 Month 10 Strategic Sourcing
Part 1 Month 11 Outsourcing & Offshoring
Part 1 Month 12 Digital Innovation
---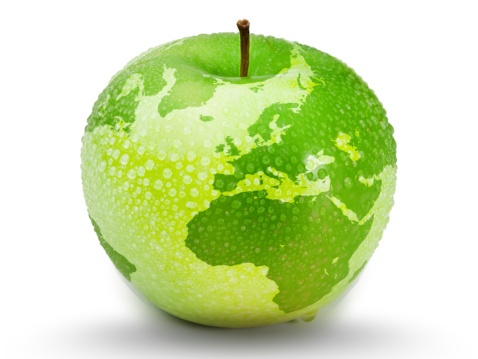 Program Objectives
The following list represents the Key Program Objectives (KPO) for the Appleton Greene Process Re-engineering corporate training program.
Process Re-engineering – Part 1- Year 1
Part 1 Month 1 Organizational Overview – Organizations consist of people, processes, and tools. This program will focus on the "processes" of an organization, along with detailed examples and materials on how they can be optimized so that they can work better with the "people" and "tools" of the organization.
Part 1 Month 2 Processes Overview – Processes can be streamlined, automated, outsourced, eliminated, or kept as-is. This module will give an overview of each scenario, along with detailed examples and materials on how and when each of them can be put into practice.
Part 1 Month 3 Process Mapping – Before re-engineering any process, it is important to see the process as a whole from beginning to end, and this is facilitated by a highly useful skill known as process mapping. We will show some examples and conduct some high-level training and exercises on process mapping.
Part 1 Month 4 Process Segmentation – Once a process is mapped, we can determine which part(s) of the process can be optimized, and the best solution for optimizing (streamline, automate, outsource, or eliminate). Segmentation is the art of scoping the precise part(s) of the process that need to be optimized or re-engineered.
Part 1 Month 5 Root Causes – It is often useful to find out why a certain process came into existence in the first place. A "root cause analysis" discovers the primary root causes for a certain process to exist. When re-engineering a process, we simply need to continue to address the root causes, while changing the process to render it more efficient or resource-friendly.
Part 1 Month 6 Needs Analysis – A "process" involves the "people" and "tools" of an organization, and consumes a certain amount of resources. A "needs analysis" discovers what the people need to get out of this process, before we can re-engineer the process so that the minimum amount of resources are to be consumed.
Part 1 Month 7 Business Case – Once a proposal is made on re-engineering a process, a "business case" usually needs to be put together by the stakeholders, to show the amount of resources that the proposed new process will consume (hopefully consuming less resources than previously). This module will tackle the keys to building a robust business case, with examples and materials on how this can be achieved.
Part 1 Month 8 Improving Efficiency – In re-engineering a process, usually we are trying to improve efficiency or cost, or both. This module will focus on improving the "efficiency" of a process, as defined by various metrics particular to each organizational situation, context, or objective.
Part 1 Month 9 Reducing Costs – This module will focus on reducing the "costs" of a process in terms of labor, material, or other costs. The "business case" usually sets a new target total cost for the new re-engineered process. We will go over some of the typical methods of cost-cutting.
Part 1 Month 10 Strategic Sourcing – This is a subset of reducing costs. Strategic sourcing is the art of reducing your cost of purchasing goods or services, which would be essential in lowering the overall costs of your new re-engineered process. We will cover some of the detailed tactics of strategic sourcing.
Part 1 Month 11 Outsourcing & Offshoring – Outsourcing and/or offshoring can be ways to improve either the efficiency or the cost (or both) of a given process. We will look into some of the detailed considerations before deciding to either outsource or offshore a given process, with examples and evaluations of specific pros and cons.
Part 1 Month 12 Digital Innovation – In the current age of process re-engineering, often the solution requires technical expertise. This module will cover some of the most common digital solutions to process re-engineering, including robotic process automation, agile methodology (scrum), optical character recognition, and artificial intelligence.
---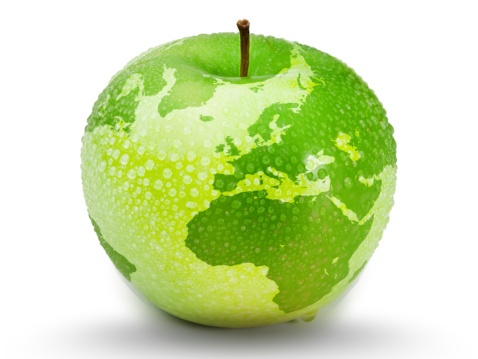 Methodology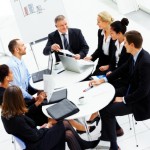 Process Re-engineering
Everything done by an organization is a process – whether it is designing a product, serving a customer, accepting payment, handling complaints, publishing financial statements, or anything else. To maximize efficiency and minimize cost, every process should be optimized to the extent possible, without losing the quality of the product or service that the organization provides.
Process re-engineering is the act of finding ways to improve or optimize any given process. There are countless ways to improve or optimize a process – such as reorganizing teams, reordering tasks, upgrading the technology, modifying the supply chain, and improving the customer experience, just to name a few. The art of finding the optimal methods of change is what this program aims to deliver to you and your organization.
This program will begin with an organizational overview and an introduction to process re-engineering, in order for you to have a big picture of the organizational landscape and the types of issues at hand. You will understand why process re-engineering is so important and why such efforts should be undertaken without delay.
We will then delve into key skills such as process mapping and segmentation, which are useful for any given process in an organization. We will also cover the root cause analysis and the needs analysis – the former analyzes the current constraints and drivers in terms of input, whereas the latter analyzes the constraints and necessities in terms of output.
Afterward, the decision-making process usually requires a fair amount of number-crunching and consideration. It may even involve up-front investments (such as new technology or temporary staff) in order to put the new process in place effectively. Therefore, we will dive into these specific analytical aspects, which serve to estimate any investments or costs involved, while comparing them to the attendant benefits (which should hopefully be greater than the costs), elucidated ideally by a robust business case for senior management approval.
Those who undertake process re-engineering tend to have a goal or target in mind. It may be to reduce costs by half; it may be to make do with a leaner team; or it may be to digitalize the customer experience. Often this goal or target is the initial impetus for change. Having a vision drives and motivates the need for change. The goal or target may also pose certain constraints (such as cost or delivery date) that would impel the process re-engineering effort in a given direction from the start. We will demonstrate why it is important to keep these constraints in mind from beginning to end.
It helps to always have a broad awareness of all the possible options for process re-engineering. Should you outsource the process to a third party, or offshore it to a different country? Can the process be automated with the help of digital tools? Can certain steps be eliminated or combined? We will tackle these types of questions throughout the program, along with the benefits of each proposed option.
Too many companies or teams are stuck with old ways of doing things, repeating like a mantra "We have always done it this way" or "If it ain't broke, don't fix it." This may be true of political systems or macroeconomic policies (where the systems or policies are not operating as a business entity among competitors), but when it comes to step-by-step organizational processes, there is always room for improvement or optimization.
Cumbersome processes can be inefficient and costly – they may squander resources in terms of time, money, space, labor, and materials. However, many companies probably do not realize how much they are currently squandering.
This program is used as a vehicle to implement a tangible methodology for all departments of any given organization to successfully perform process re-engineering, increase efficiency and save costs. This program will provide you with the tools, theories, practical advice, and mindset to make you adept at tackling any challenging processes head-on and deftly finding ways to improve or optimize them. By doing so, you will be making significant contributions to your organization.
---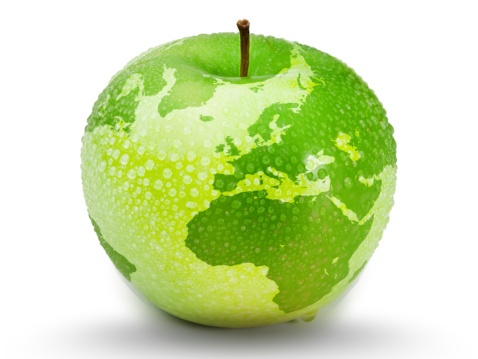 Industries
This service is primarily available to the following industry sectors: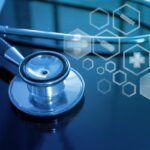 Healthcare
The healthcare industry is fragmented into many subsectors, offering products and services for treating patients in curative, preventive, rehabilitative, and palliative care. It consists of the creation and commercialization of products and services that help people to preserve and regain their health, according to the methods and advice of qualified professionals.
Healthcare is one of the largest and fastest-growing industries in the world, consuming more than 10% of the gross domestic product of most developed countries. It is an important part of a country's economy. In the United States, healthcare spending is massive and accounted for over 18% of the GDP in 2021. The per capita expenditure on health and pharmaceuticals in OECD countries has significantly risen from around US$200 in the 1970s to an average of US$4,000 per year in current purchasing power parities.
The World Health Organization estimates that there are 9.2 million physicians, 19.4 million nurses and midwives, 1.9 million dentists and other dentistry personnel, 2.6 million pharmacists and other pharmaceutical personnel, and over 1.3 million community health workers across the world, making the healthcare industry one of the biggest segments of the workforce.
Among many significant developments in recent years, COVID-19 impelled pharmaceutical companies to develop effective vaccines suitable for nearly everyone, while numerous communities adhered to stricter health guidelines.
Looking towards the future, approvals for new medications are being gained faster, while technological advancements along with rigorous research and development will continue to take products and services to new heights.
---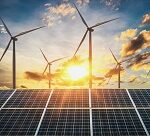 Energy
The energy industry consists of activities related to the production, extraction, transport, refinement, and distribution of energy sources. These energy sources include fossil fuel, nuclear power, solar power, wind power, hydroelectric power, and others.
Given environmental concerns, there is a focus in recent years to shift from traditional sources of energy (such as oil and gas) towards renewable sources of energy (such as solar and wind). However, many of the traditional problems being faced by energy companies still remain, such as the ability to maximize output and minimize the resources needed in order to generate such output.
Energy management involves utilizing available energy resources more effectively, or with minimum incremental costs. Often energy management is the practice of eliminating energy wastage or balancing justifiable energy demand with appropriate energy supply. Energy is something that we cannot live without, so we must generate it in the most efficient manner.
The production, distribution, and consumption of energy resources form a critical part of the global economy. All businesses require energy resources to operate – whether to produce goods, provide transportation, run computers and other machines, etc. Utilities and the retail energy markets address this high demand for energy.
The cost of energy has become a significant factor in assessing a society's economic performance. The energy sector accounts for around 5% of outstanding leveraged loans, while energy bonds make up about 16% of the $1.3 trillion junk bond market.
---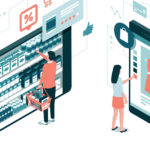 Consumer Goods
Consumer goods are defined as items purchased by individuals or households (as supposed to manufacturers or industries). These items can include food, beverages, clothing, packaged goods, automobiles, and electronics, for example.
The sector consists of the production, distribution, and sale of such items for consumer use. Key aspects of the business strategy for this sector include marketing, advertising, customer awareness, and brand differentiation. Technological trends have also become an influential driving force for the consumer goods market.
Consumer goods can be split between durable goods (such as automobiles and electronics) and non-durable goods (such as food items). The latter can often be classified as fast-moving consumer goods – characterized by high sales volume, rapid inventory turnover, and usually short shelf lives. Certain consumer goods can be cyclical, or subject to economic conditions, such as luxury goods or leisure products.
Mergers and acquisitions are very common in the consumer products sector, with 107,891 deals announced between 1985 and 2018, which add up to a total value of around US$5.8 trillion. 2007 was the year with the largest value of deals during this period, followed quite quickly by a sharp decline in 2009 (-71%).
Digital innovation and technological enablers have transformed many aspects of the consumer goods market – a few examples include customer analytics, digital supply chain, digital marketing, and the personalization of customer experience.
---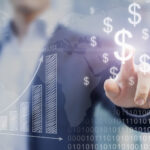 Banking & Financial Services
The financial services sector is the ensemble of businesses that manage money – such as banks, credit unions, credit card companies, stock brokerages, real estate brokerages, asset management firms, investment funds, insurance companies, consumer finance companies, accounting firms, and so on. There is no consistency in terms of the definition and scope of the exact industries that fall within the financial services sector.
Banks are subdivided into commercial banks, which mainly provide services in deposits and loans to individual customers, and investment banks, which help corporations or institutions raise money (debt or equity) and perform mergers and acquisitions.
The financial services sector is dominated by large conglomerates, while there is also a diverse range of smaller companies present in the market. Financial services are a bedrock for many other industries that depend on loans and credit in order to conduct day-to-day business operations.
The financial services industry is the world's leading sector in terms of earnings and equity market capitalization, and it is estimated to contribute around 20-25% of the world economy. The value of the global financial services market in 2020 was estimated at $20.5 trillion.
The International Monetary Fund (IMF) and the World Bank take on the common goal of increasing living standards in their member countries. Their respective approaches to achieving this goal can be considered complementary – the IMF addresses macroeconomic concerns and financial stability, while the World Bank focuses on long-term economic development and poverty reduction.
---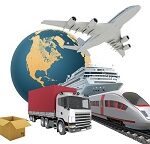 Transport
The transport sector provides services to move people or goods, and consists of multiple industries – including logistics, air freight, airlines, marine, road and rail, and infrastructure companies. Transport can be considered a subsector of the industrials sector. Transport and logistics as the basis of global trade are worth more than €5.7 trillion.
The Dow Jones Transportation Average (DJTA) is widely recognized as a reliable performance indicator of the American transportation sector, and is the oldest stock market index in the US (even older than the Dow Jones Industrial Average).
Transportation companies' performance can depend on many factors, such as labor costs, fuel costs, demand for services, geopolitical events, and government regulations. Some of these factors are interrelated – fuel costs (or energy costs) can be linked to geopolitical events, and government regulations can raise the qualification requirements for commercial drivers and thus increase labor costs, for example.
Sustainable transportation has become an important trend, focusing on low- or zero-emission, energy-efficient, and affordable modes of transport – such as electric and alternative-fuel vehicles. The benefits of sustainable transportation include potential cost savings on fuel and vehicles, as well as reduced carbon emissions from burning fossil fuels, resulting in less air pollution.
Technological advancements are playing a huge part in changing the transport sector, as autonomous vehicle technology and ride-sharing apps have become very common. The number of electric vehicles is expected to grow significantly in the coming years.
---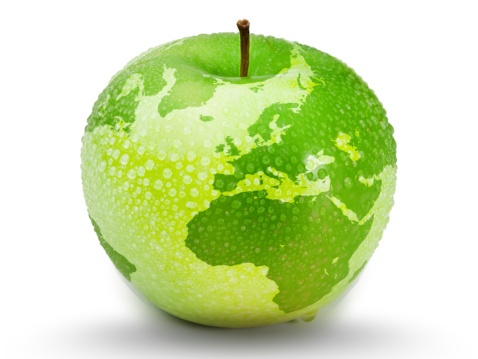 Locations
This service is primarily available within the following locations: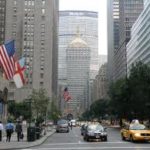 New York
New York City is known as the Big Apple, Gotham, or the city that never sleeps. "If you can make it here, you can make it anywhere." It is economically the most important city in the United States, and one of the most significant centers of commercial activity in the world.
In 1626, a Dutch settler famously bought the island of Manhattan from Native Americans for $24 worth of beads and trinkets. In hindsight, it is considered to be one of the greatest investments in history. New York was then known to the Dutch settlers as New Amsterdam. In 1665, it was renamed New York after being captured by English colonialists.
Over the centuries, huge influxes of settlers and immigrants made New York a major commercial hub and a spotlight of international attention. By 1925, New York surpassed London as the most populous city in the world.
Today, New York is a thriving world leader in terms of business, culture, entertainment, and other aspects. The New York metropolitan region had a gross metropolitan product (GMP) of US$2.1 trillion in 2022. The New York Stock Exchange (NYSE) and Nasdaq are the world's two largest stock exchanges measured by both market capitalization and trade volume. Wall Street became synonymous with well-known investment banks and the financial sector in general.
Besides finance, other industries that contribute significantly to New York City's economy include advertising, healthcare, biotechnology, real estate, insurance, journalism, publishing, and mass media. Creative sectors such as fashion, design, architecture, and various types of performing arts also thrive in the city.
With the numerous Fortune 500 and multinational corporations that are headquartered here, New York City attracts capital and talented individuals from all across the United States and the world. Approximately one out of ten employees in the private sector in New York City works for a foreign company.
---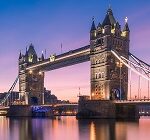 London
London has long been a city of worldwide commercial importance, and it was the first city to experience the effects of the Industrial Revolution that started in Great Britain in the mid-eighteenth century. At that time, Britain was the world's economic superpower, with colonies and trading activity that spanned across the globe.
The economy of London shifted over time to become mostly service-oriented, especially after World War II. The power of the former British Empire, and the fact that English was widely accepted as the global language of business, made London a natural hub for transnational commerce. English contract law is the most used type of contract law in international business.
London generates about 22% of the United Kingdom's GDP. The Greater London area's GDP is approximately £500 billion. The major business districts in London are the City, Westminster, Canary Wharf, Camden & Islington, and Lambeth & Southwark.
The London Stock Exchange is the most international stock exchange and the largest and most important in Europe. Over half of the London Stock Exchange's top 100 listed companies (FTSE 100) and over 100 of the 500 largest companies in Europe are headquartered in central London.
Finance is the largest industry in London. The Global Financial Centres Index ranked London in 2017 as the world's most competitive financial center, a title that was overtaken by New York City in 2018. Brexit further detached the UK from the European Union, impacting economic ties.
Other significant sectors that make up the London economy include media, retail, technology, tourism, and professional services. Traditionally major industries such as manufacturing and construction have seen a decline in recent decades, giving way to newer types of job opportunities.
---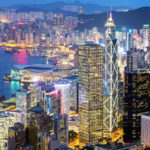 Hong Kong
Hong Kong is known as the "Pearl of the Orient" and is one of the most important commercial centers in the world, trailing only behind New York and London. It is home to many multinational companies' headquarters in the Asia-Pacific region. Its international atmosphere lends itself to being a cross-section of diverse cultures and business opportunities.
While it was still a humble fishing town, Hong Kong became a British colony in 1842. Over the years, much immigration from China eventually made up the majority of the population of Hong Kong. Today, it is a melting pot of cultures as global business players have come to invest and live in Hong Kong, as a gateway to the rest of the Asian market.
The economy of Hong Kong is known for its characteristics of a free market – low taxes, nearly free port trade, and a highly developed and competitive international business environment. The Hong Kong dollar is pegged to the US dollar. Banks in Hong Kong determine their own interest rates. The Hong Kong Monetary Authority is the regulatory body for the banking and financial services sector.
Hong Kong is considered one of the best and easiest places to start a company. In recent years, start-ups abound in the e-commerce, fintech, software, and advertising sectors. Hong Kong was listed as number one in the Economic Freedom of the World index in 2019. The strengths of Hong Kong's economic environment include an advanced banking system, almost no public debt, a reliable legal system, and significant foreign currency reserve assets.
Hong Kong's gross domestic product grew 180 times between 1961 and 1997, and the GDP per capita increased by 87 times within that same time frame. Hong Kong is home to one of the largest ports in the world, having a very high level of container throughput, and the Hong Kong Stock Exchange is one of the most important in the world.
In addition to banking and financial services, major industries in Hong Kong include retail, insurance, real estate, and tourism. Ever since the handover to China in 1997, Hong Kong's economic landscape has shifted towards an increased connection with mainland China.
---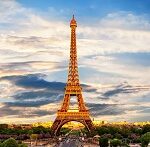 Paris
The City of Lights, Paris is one of the most visited tourist destinations in the world. Its many famous landmarks need no introduction. An epicenter of culture, fashion, and art, Paris also has a thriving international business environment.
The Paris region generates over $1 trillion in GDP (about 30% of France's GDP), with the highest GDP per capita of all French regions, and the fourth highest of any region in the European Union as of 2022. The Paris region in terms of GDP is the world's fifth-largest urban economy – after Tokyo, New York, Los Angeles, and Seoul.
The economy in the Paris region is dominated by the tertiary sector, or services (contributing around 90% of the value added) – including business and financial services, government, education, and health. The top ten French corporations in the list of Fortune Global 500 for 2015 all had their headquarters in the Paris region.
Key industries in the Paris region include banking, insurance, luxury goods, fashion, cosmetics, food, media, and telecom, among others. One of the major business districts is La Défense, especially for the banking and financial services sector.
Employment opportunities in both the city and the region of Paris are heavily concentrated in commerce, services, transport, government, education, health, and social welfare. Around 77% of enterprises in the Paris region are involved in commerce and services.
---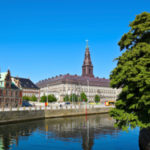 Copenhagen
As the capital and business center of Denmark, Copenhagen has a population of about 1.4 million in its urban area and over 2 million considering the greater metropolitan area. Denmark is widely regarded as one of the happiest countries in the world, with a high-ranking quality of life.
From its earliest days as a Viking fishing village, Copenhagen has grown gradually over the centuries to become a hub for trading and commerce. The name Copenhagen, or København in Danish, is derived from words meaning "merchants' harbor."
The economy of Copenhagen largely consists of services and commerce. Major sectors include communications, finance, trade, transport, education, healthcare, life sciences, shipping, and tourism. The greater Capital Region of Denmark generated a GDP of €120 billion in 2017 and the fifteenth largest GDP per capita of all regions in the European Union.
Denmark is an attractive location for foreign labor. Copenhagen is home to the headquarters of many multinational companies. The Copenhagen Stock Exchange (CSE) was founded in 1620 and is currently owned by Nasdaq.
Gross wages in Copenhagen are among the world's highest, which are reduced after being subject to mandatory deduction of high taxes. Correspondingly, Copenhagen is also one of the most expensive cities in the world.
---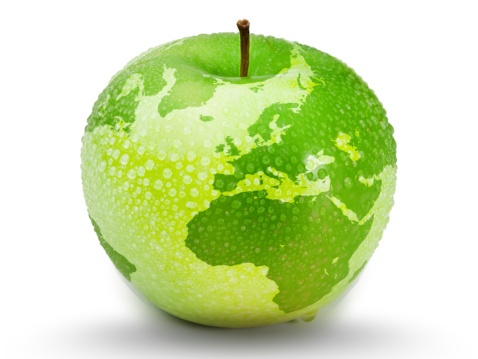 Program Benefits
Management
Better decisions
Higher efficiency
Lower costs
Sharper focus
Enhanced performance
Organizational health
Improved culture
Defined purposes
Less bureaucracy
Shareholder value
Operations
Increased productivity
Reduced expenditures
Improved processes
Collective well-being
Purposeful teamwork
Greater collaboration
Clearer procedures
Meaningful roles
Employee satisfaction
Staff cohesiveness
Customer Service
Improved services
Enhanced morale
Productive workforce
Greater value-added
Customer satisfaction
Better understanding
Sharper mindset
Cohesive teams
More enjoyment
Increased positivity
Testimonials
Testimonial 1
Content here…
---
Testimonial 2
Content here…
---
Testimonial 3
Content here…
---
Testimonial 4
Content here…
---
Testimonial 5
Content here…
---
More detailed achievements, references and testimonials are confidentially available to clients upon request.
---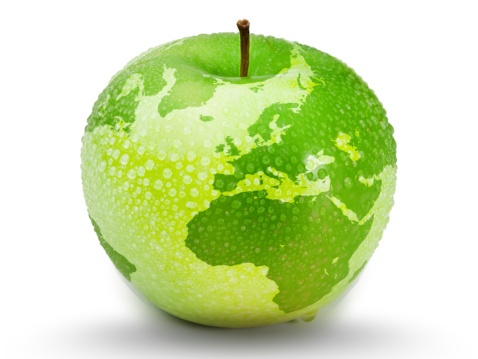 Client Telephone Conference (CTC)
If you have any questions or if you would like to arrange a Client Telephone Conference (CTC) to discuss this particular Unique Consulting Service Proposition (UCSP) in more detail, please CLICK HERE.