Principles of Success – Achieving Sustainable Impact
Principles of Success – Achieving Sustainable Impact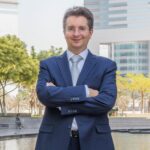 The Appleton Greene Corporate Training Program (CTP) for Principles of Success – Achieving Sustainable Impact is provided by Dr. Baumgartner Certified Learning Provider (CLP). Program Specifications: Monthly cost USD$2,500.00; Monthly Workshops 6 hours; Monthly Support 4 hours; Program Duration 12 months; Program orders subject to ongoing availability.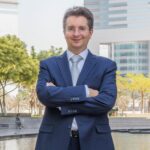 Personal Profile
Dr Baumgartner, EMBS has worked with senior private and public sectors clients around the world on highly sensitive and critical strategy and delivery programs for more than 25 years. He has been successfully involved in major economic development projects. He has worked with presidents, prime ministers and their cabinets on country strategies as well as their successful delivery. He has set up special economic zones and started new cities. He has also partnered with corporates and their key executives around the world, and made major corporate initiatives happen. And he has worked with individual entrepreneurs, enabling them to realize their passion. Last but not least, he has got executive experience at the board level himself – he knows exactly what it feels like to be in the hot seat.
This training program builds on the wealth of Dr Baumgartner's experience. It is targeted at those with the ambition of following their passion and making a true difference, whether in a private sector or public sector setting – or individually. Whether for profit or not.
Dr Baumgartner is a Certified Instructor of the Napoleon Hill Foundation. Yet, the program doesn't stop at Napoleon Hill's Success Principles. It moves them into the 21st Century, explores modern project management and delivery tools, emphasizes the success critical role of positioning and communications, and looks into work-lifestyle components that are critical for long-term sustainability and success.
To request further information about Dr. Baumgartner through Appleton Greene, please Click Here.
---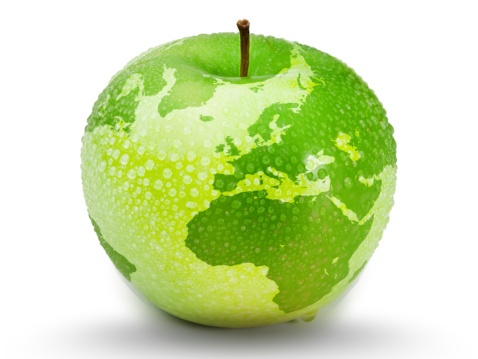 (CLP) Programs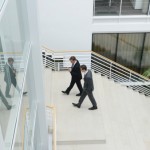 Appleton Greene corporate training programs are all process-driven. They are used as vehicles to implement tangible business processes within clients' organizations, together with training, support and facilitation during the use of these processes. Corporate training programs are therefore implemented over a sustainable period of time, that is to say, between 1 year (incorporating 12 monthly workshops), and 4 years (incorporating 48 monthly workshops). Your program information guide will specify how long each program takes to complete. Each monthly workshop takes 6 hours to implement and can be undertaken either on the client's premises, an Appleton Greene serviced office, or online via the internet. This enables clients to implement each part of their business process, before moving onto the next stage of the program and enables employees to plan their study time around their current work commitments. The result is far greater program benefit, over a more sustainable period of time and a significantly improved return on investment.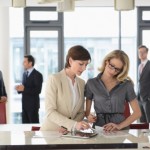 Appleton Greene uses standard and bespoke corporate training programs as vessels to transfer business process improvement knowledge into the heart of our clients' organizations. Each individual program focuses upon the implementation of a specific business process, which enables clients to easily quantify their return on investment. There are hundreds of established Appleton Greene corporate training products now available to clients within customer services, e-business, finance, globalization, human resources, information technology, legal, management, marketing and production. It does not matter whether a client's employees are located within one office, or an unlimited number of international offices, we can still bring them together to learn and implement specific business processes collectively. Our approach to global localization enables us to provide clients with a truly international service with that all important personal touch. Appleton Greene corporate training programs can be provided virtually or locally and they are all unique in that they individually focus upon a specific business function. All (CLP) programs are implemented over a sustainable period of time, usually between 1-4 years, incorporating 12-48 monthly workshops and professional support is consistently provided during this time by qualified learning providers and where appropriate, by Accredited Consultants.
---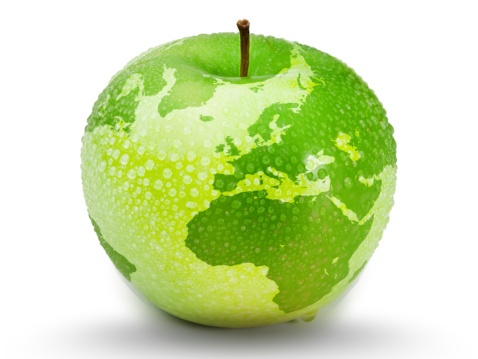 Executive summary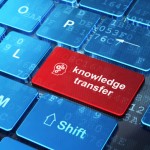 Program "Principles of Success – Achieving Sustainable Impact"
Positioning of the Program
Some projects and transformations succeed; others fail. Some individuals always appear to be "lucky", others are constantly struggling. How come? Is it all just a result of good (or bad) luck and coincidence? About being at the right place at the right time? Or is there more to it?
Yes, there certainly is! But how to ensure that success? What are the distinctive principles and frameworks that can be applied? What can individuals, and groups, do to become (more) successful, in a sustainable way? Not just theoretically, but very practically?
The training program's foundations build on the research and writing of Napoleon Hill, who studied meticulously some of the most successful people of his time, such as Andrew Carnegie, Thomas Edison, and Henry Ford. Napoleon Hill's Success Principles are as relevant today as they were at the time when he compiled them. "Whatever the mind can conceive and believe, it can achieve", yet "nothing comes from nothing". Success requires purpose and positive mental attitude, together with going the extra mile, while maintaining balance. And most importantly: a quitter never wins, while a winner never quits! During the program, we will jointly explore all success principles, ask ourselves how to apply them in today's context, and discover how to use them for our own best benefit, in very practical ways.
Yet, the program doesn't stop at Napoleon Hill's Success Principles. It explores further modern project management and delivery tools, emphasizes the success critical role of positioning and communications, and looks into work-lifestyle components that are critical for long-term sustainability and success.
---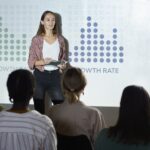 Objectives of the Program
Many training courses emphasize either practical tools and methods or motivation, a positive outlook, and "feel good" factors. Yet, success does not permit "either – or", success requires passion and skills. This program addresses both.
The Importance of a Success Mindset
"It takes half your life before you discover life is a do-it-yourself project" – Napoleon Hill
Because it is a reminder of the personal power we have but ignore we possess, Hill's writing has struck a chord with so many readers. In life, both personally and professionally, we can become so fixated on the results that we completely overlook the processes that went into getting there. Pay, work titles, career progression, a home, a trip, a marriage, and children. We constantly evaluate and contrast what we receive while completely ignoring what we offer.
The greatest approach to raise outputs, however, is to increase inputs in a meaningful way, just as in any successful business strategy. Moments make up our lives (inputs). So it stands to reason that consistently making the most of the present moment is the smallest yet most significant change we can make in our lives.
Simple to say. But it is far more challenging to achieve because it calls for numerous microdecisions, which taken together will make a major difference.
Many successful people weren't just "naturally successful" from the outset, as Hill has frequently demonstrated in his writings. Some of them began from nothing and worked their way up; others, like Henry Ford, even created something that had not existed before.
Determinig their ultimate purposed, their big objective, and then pursuing it with a burning desire to achieve and to realize the objective they have set for their lives was one of many traits shared by all the inventors and business owners Hill interviewed over the course of 20 years. The first thing they did was to get their thinking as ready as they could be to fulfil their stated purpose.
"Most great people have achieved their greatest success just one step beyond their greatest failure." — Napoleon Hill
The pursuit of your own self-development is frequently the most rewarding route to success and personal joy. The radically successful and content are deeply interested in themselves and their own personal growth. Through self-discovery, people continue to be genuinely curious and enthusiastic about bettering themselves.
The Importance of Project Success Tools
While the right mindset is a critical component, it is not sufficient by its own. Using commitment and applying project management tools, you may ensure that a project's work is performed according to plan and you are pursuing your major purpose diligently and effectively.
Any company or organization that works on projects, particularly those involving complicated tasks and processes, can and should benefit from the usage of such tools as well as the required coordination as well as supervision and coaching/continuous improvement frameworks.
By putting in place those tools, it is made sure that nothing is overlooked. Instead, everyone always has a plan of action in place to ensure that they are productive and responsible for their activities.
---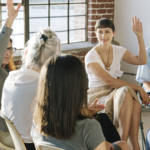 Target Group(s) of the Program
This program is an offering to purpose-driven organizations and individuals that want to make a real difference, rather than focused on a specific sector in the classical way.
If you are or want to become such an organization or individual, yet you think you could benefit rom management and project execution principles that have been proven successful in the corporate as well as public sector and not-for-profit/NGO world, this program is for you.
---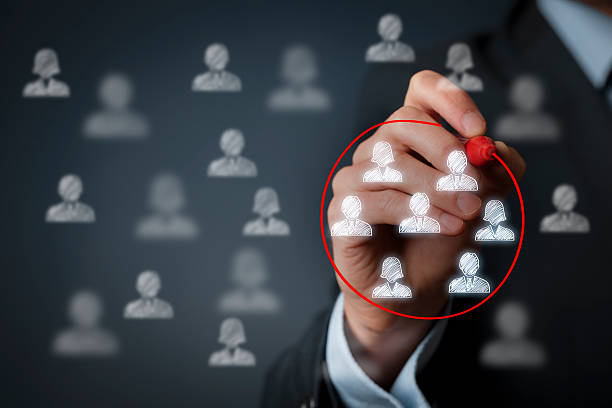 ---
In a similar logic, the program can help start-ups and organizations that are growing quickly, as well as emerging entrepreneurs.
---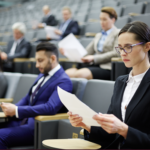 Overview of Project Approach
This program, "Principles of Success – Achieving Sustainable Impact", takes participants on a vast and far-reaching journey in keeping with a comprehensive perspective on the "Principles of Success," allowing each participant to focus (with the support of the coach) on aspects that are of particular relevance to her/him. The program encourages (and requires) participants to identify their own strengths and limitations, perceive both strengths and limitations as possibilities (rather than threats), and start their own growth paths.
The program heavily relies on Napoleon Hill, his "Principles of Success," and the writings and coaching of Hill.
---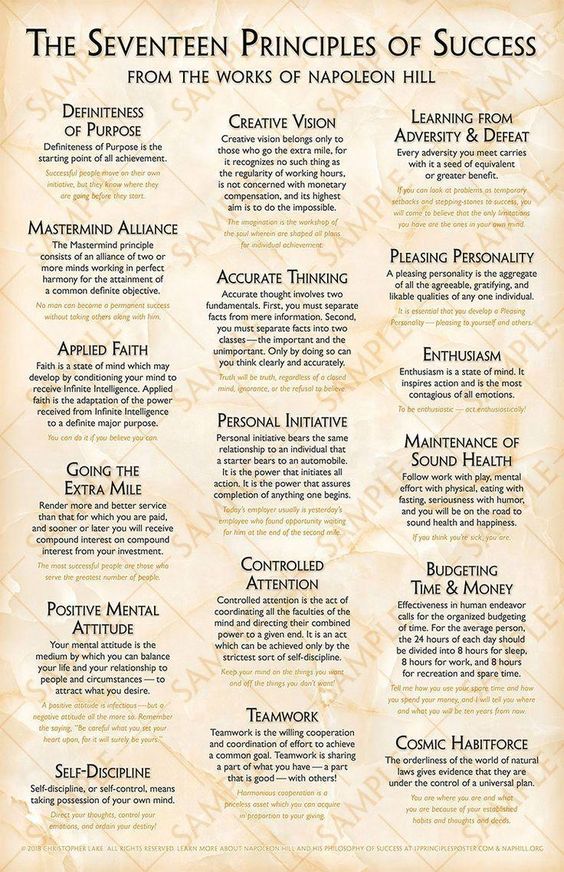 ---
It is not merely a "Napoleon Hill seminar," though; the curriculum uses the underlying ideas and principles to understand and communicate them in a way that is appropriate for the situation, challenges, and society of today.
The program is very interactive and, from the outset, engages the participants in conversation and takes them on their own journey, with specific, tangible value-add and impact. It is not "simply theoretical" or "purely hands-on." That said, the program does impart the underlying ideas and foundations of Napoleon Hill, enabling and inspiring the participants to continue investigating any areas of particular interest outside of the program.
---