Performance-Minded Leadership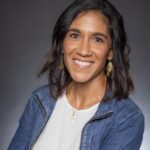 The Appleton Greene Corporate Training Program (CTP) for Performance-Minded Leadership is provided by Mrs. Sherwood Certified Learning Provider (CLP). Program Specifications: Monthly cost USD$2,500.00; Monthly Workshops 6 hours; Monthly Support 4 hours; Program Duration 18 months; Program orders subject to ongoing availability.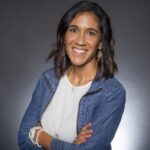 Personal Profile
Mrs. Sherwood is passionate about empowering people and organizations to achieve extraordinary results. For over 20 years she has served in and partnered with a diverse array of organizations including financial services, insurance, healthcare, information technology, government (Federal, state, and local), higher education, energy, medical device, and manufacturing.
Mrs. Sherwood specializes in designing, launching, growing, and maturing continuous improvement and organizational effectiveness initiatives. She began her career in a leadership development program in the financial services business unit of one of the largest multinational corporations. After establishing a solid foundation in continuous improvement and leadership abilities, she transitioned to consulting with Fortune 500 companies, large Federal government organizations, and other industries to design, build, and expand their continuous improvement capabilities. Over the past 10 years Mrs. Sherwood has operated her own consulting practice and continues to serve large and medium size organizations to ignite transformation through workshops, advisory services, and content solutions.
Mrs. Sherwood's core services include Lean Six Sigma deployment strategy and execution, development and delivery of Lean Six Sigma training programs (all levels), leadership development and coaching, performance metric development, reporting, and monitoring, project and team facilitation and coaching, and risk management deployment planning and execution. She is certified as a Lean Six Sigma Master Black Belt and John Maxwell Team Leadership Coach, Trainer, and Speaker. She also serves as a senior fellow and faculty member at multiple leading universities. Through her various experiences, Mrs. Sherwood partners with clients to defy established thinking and practices to spur positive change.
To request further information about Mrs. Sherwood through Appleton Greene, please Click Here.
---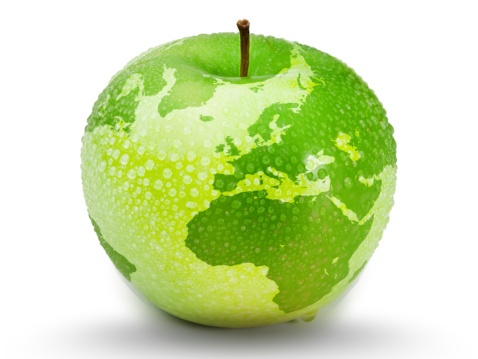 Introduction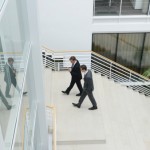 COVID-19 brought a wave of change to the world on personal and organizational fronts. Remote work and school, flexible access to health care providers using telehealth options, supply chain disruptions, and changing customer needs are just a few of the changes. While some changes were introduced abruptly, and others more slowly, the wave of change will continue. Organizations need to keep adapting to ensure their sustainability. Building and growing a culture of continuous improvement is essential for organizations to be resilient, adaptable, and to create problem solving capabilities.
Leaders need to be equipped to manage and deal with complex situations. Top managers/leaders possess the following skills to do just that:
o Goal Setting/ Prioritization
o Clear Communication
o Strategic Thinking
o Organization
---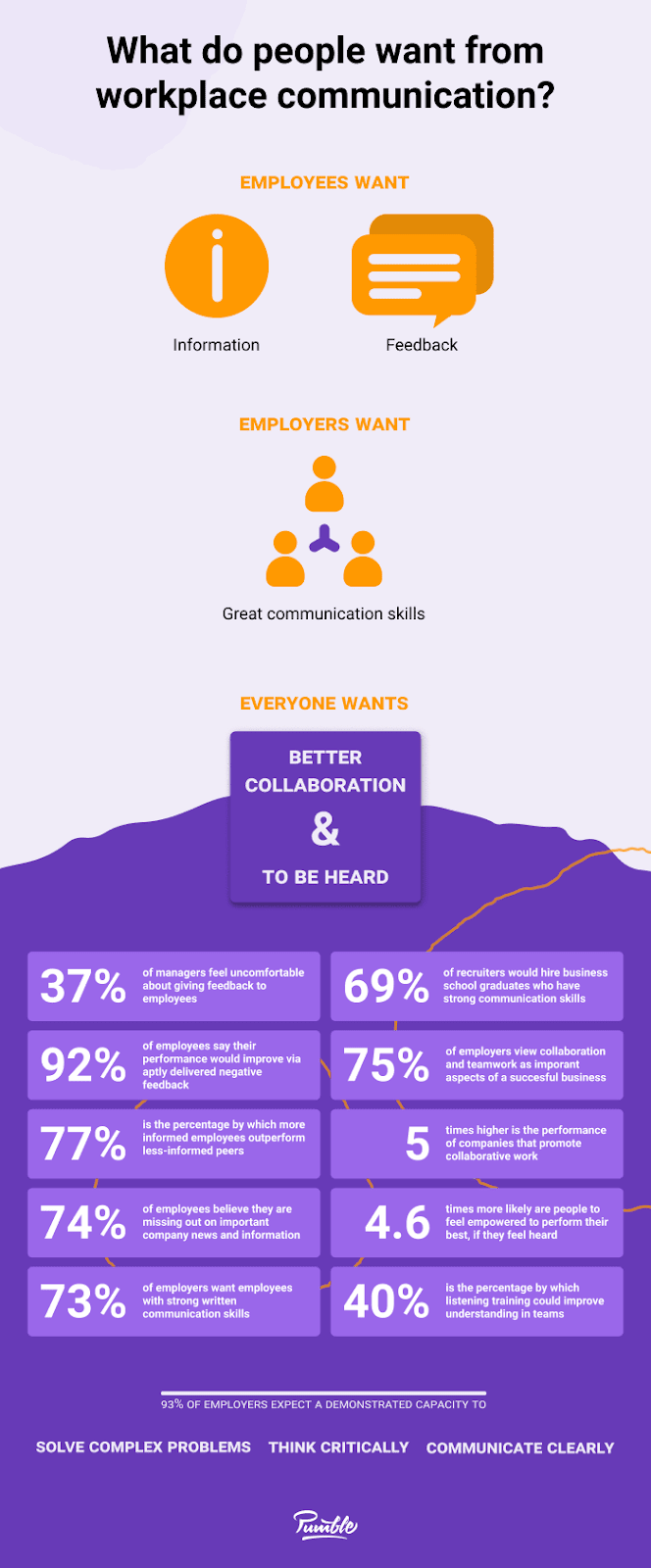 ---
Whether in public or private, profit or not-for-profit environments, as organizations we exist to serve our customers. A Lean organization focuses on its customers first by understanding how they define value and assessing its key processes to continuously increase the value being provided (while relentlessly eliminating waste). Constant dialogue with customers is needed to understand how their needs have changed, which creates a 'north star' for what to focus on. When people have a clear sense of the organization's purpose (via mission, vision, and goals) and how they fit into that purpose and provide value to others, they are more engaged and committed.
An organization's products and services are delivered to its customers via the execution of processes that link together functions. In many cases, customers identify with and judge an organization based on how key processes are executed in relation to customers' needs. Based on the functional design in organizations, people and teams get a limited view of how their work connects to value-driving activities and are unclear what happens before and after their engagement in the process, which leads to inefficiencies, increased complexity, and miscommunication between functional groups. When an organization and its people think of itself as a larger system of interconnected processes, it enables increase teamwork, communication, collaboration, and ultimately improves the delivery of products and services to customers.
---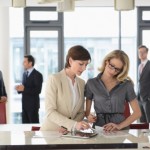 In order to remain resilient, adaptable, and meet the needs of customers, organizations need to build problem-solving capabilities. A critical aspect of problem solving is to apply a systematic approach that is repeatable and logical. A3 thinking provides leaders with an effective problem-solving methodology. It connects the problem, its root causes, goals, actions to achieve the goal, and the results in a natural and logical sequence. A3 thinking enables a consistent approach to be applied to a broad array of organizational problems. It also serves as a key tactic in storytelling, which is important for garnering support from leaders, key stakeholders, and to motivate others.
Whether you are a people-leader with positional authority, or are driving change and improvement in your organization, influence is a critical attribute to possess and hone to grow as leaders. The ability to influence others is fundamental to getting others to follow, gaining support from others, motivating others towards a common goal, and much more. The essence of influence comes from adding value to others, not having formal authority. influence is a powerful tool both inside and outside of any organization. Learn to use it effectively to carry out tasks and achieve goals successfully. Mastering the art of influence is a powerful way of ensuring one's own success.
---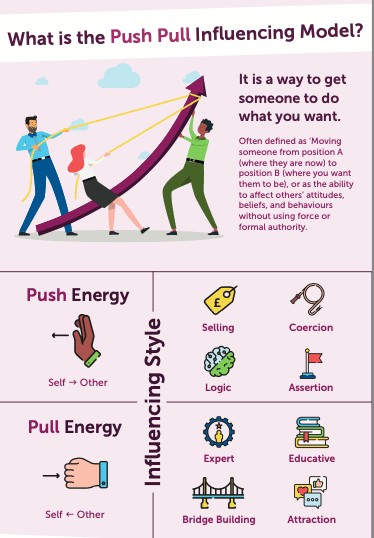 ---
Leadership and managers are continuously working towards optimizing the responsiveness, throughput, quality, cost, and efficiency of it production and service systems. To do so, key performance indicators (KPIs) need to be defined for core processes and systems, data on those KPIs needs to be collected accurately, and monitoring of the KPIs needs to occur with clear thresholds and accountabilities defined for performance. With robust performance management practices, leaders and managers can obtain advance notice when their organizations are likely to miss critical performance targets. This helps move from a firefighting culture to a problem-solving and problem preventative culture of learning.
Organizations are a larger system of interconnected processes. Due to their organization in functional structures, people and teams have a limited view of how their work connects to other functions, which leads to inefficiencies, increased complexity, and miscommunication. Process mapping captures process knowledge in a visual format. They facilitate easy communication, aide in understanding how processes truly work, identify waste and areas for improvement, and serve as a guide for effective execution of core business processes.
Countless organizations include the com¬mon adage "people are our greatest asset." However, many times development and im¬provement of one's skills are only linked to training, which is a partial solution. Coaching is critical in the ongoing enhance¬ment of people's skills, their potential, and, ultimately, the performance of the organi¬zation. Coaching is unlocking people's potential to maximize their own performance. Coaching guides people to their full potential and prepares them for success – leading to high performance. In the blog post "Benefits of Coaching Employees to Improve Business Performance," the website Intellect states that coaching is essential to businesses during times of uncertainty and economic turmoil, helping organizations better manage change. Growing coaching skills across an organization can boost success and help navigate change and uncertainty.
Data is being collected around us at a faster pace than ever before and will continue to increase in the future. The use of data to understand organizational performance is not new, however organizations struggle to understand how to use the data that is collected, or whether the data being collected is relevant. Leaders and managers often use outdated data or lagging metrics which do not allow for an effective understanding of problems and opportunities. Much of the data collected in organizations is driven by technology systems and their capabilities, versus taking a customer and process focused view of what is important to measure and monitor. Data collection is a process that begins with clarifying data collection goals, includes validating data collection methods, and incorporates the continued improvement of measurement consistency. Applying a structured data collection process safeguards from the risk of using incorrect, outdated, and irrelevant data leading to flawed decision making.
We live in a world of data, which gets used in countless ways. The way organizations manage and derive insight from it is changing the way the world uses business information. Tracking purchasing and spending habits, determining what medications are most effective, identifying which piece of equipment in a manufacturing facility is not running correctly, and who are higher risk for insuring are all examples of how data are used. Fundamental to the use of data to drive decisions is the ability to analyze and interpret it to make correct and effective decisions. It is important to understand what graphical and statistical analysis techniques are best suited to different types of data. It's also important to determine the purpose of and audience for the data to convey relevant and timely conclusions and insights.
---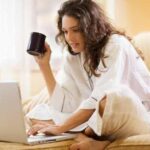 Root Cause Analysis
There is no shortage of problems that arise in our organizations. Whether they are related to how we engage with and serve our customers, how we utilize and manage our resources, or how we grow and adapt over time, problems are continual. To effectively address the myriad of problems, organizations need to establish good problem-solving capabilities. A key component of effective problem-solving is root cause analysis, which uncovers the root causes of problems. The traditional approach to problem-solving often addresses symptoms, which leads to reactionary and firefighting tactics. Root cause analysis approaches, tools, and techniques discover the underlying causes of problems to identify appropriate and sustainable solutions. Root cause analysis provides a structured way to modify processes and system issues to prevent future problems.
---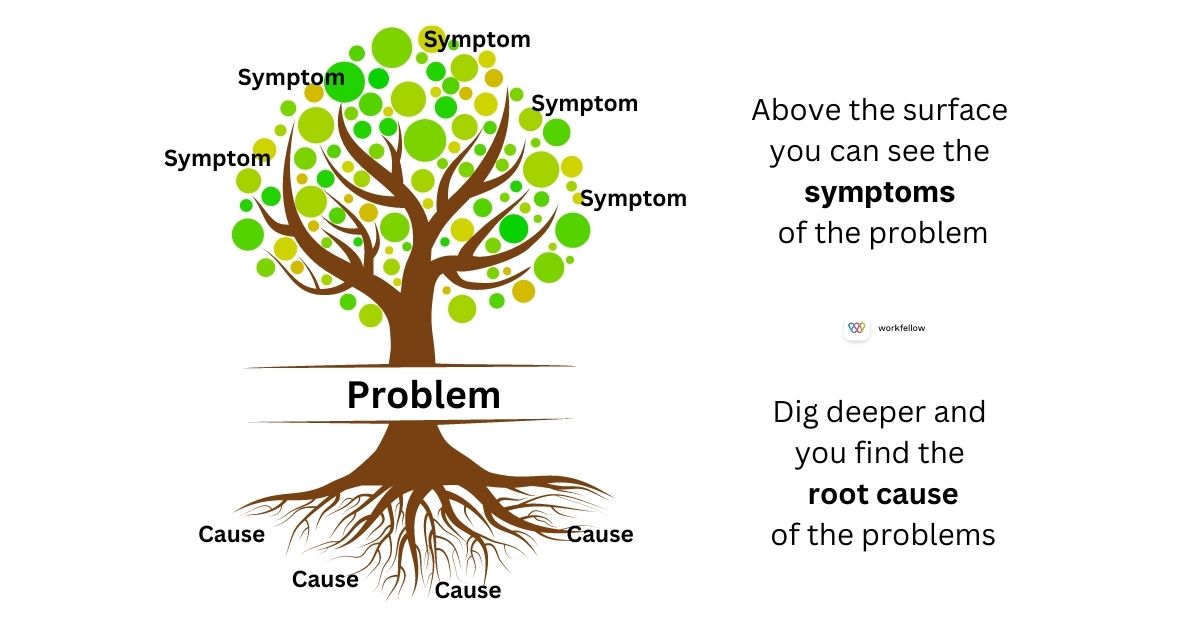 ---
70% of change efforts fail to achieve their targeted impact (Source: Scott Keller and Colin Price, Beyond Performance: How Great Organizations Build Ultimate Competitive Advantage. 2011). Continuous improvement drives change in
To be a change agent, storytelling is an important skill to garner support from leaders, key stakeholders, and to motivate others. Effective storytelling requires the ability to tell a story succinctly and visually to an audience for the purpose of information sharing, knowledge transfer, or decision-making in a creative and engaging manner. Storytelling requires striking the right balance between telling a story and presenting the data.
"When data and stories are used together, they resonate with audiences both intellectually and emotionally for a lasting effect, you need to persuade the rational brain but also resonate with the emotional brain." — Psychologist Jennifer Aaker
---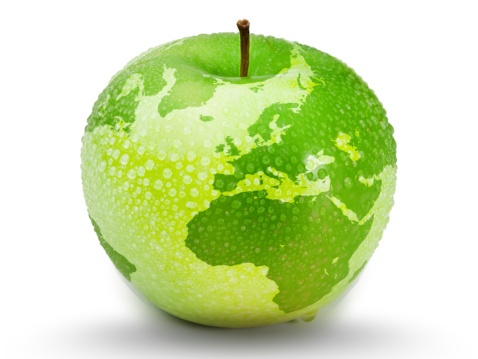 Executive summary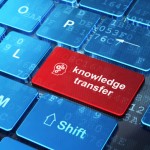 Performance-Minded Leadership
Complexity is a way of life; we deal with decision making every day and it effects every facet of our lives. We make decisions through the use of cognitive processes such as memory, intelligence, analysis, and evaluation. Making decisions requires making judgements about the nature of the situation, the likelihood of certain outcomes, and the feasibility of certain outcomes. We see continuous improvement in all industries even outside of corporate business. Leaders in the healthcare industry throughout the world are working harder than ever to ingrain the concepts of continuous improvement in their companies. Results can significantly improve when staff members are given the tools, they need to offer reliable, high-quality care.
We saw a juristic change in the way business was conducted due to the recent event of COVID-19. There were an all-time high of over 8 million job postings as a result some companies reporting that they haven't been able to hire employees rapidly enough to keep up with their growing labor needs. Others don't have enough of their products on hand to prevent stock shortages. Businesses with intricate supply chains have found the going particularly tough since their production is prone to interruption from other companies' input shortages. The more complicated a solution or process is, the less likely people are to follow it, the more likely things will break, and the lower the quality will be. Continuous improvement allows us to evaluate situations and consistently work on was to adapt and work more efficiently.
---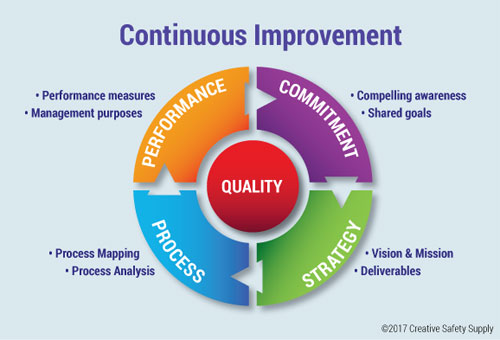 ---
Performance Leadership And Where To Start
If you feel as a business leader or senior executive that your sole work setting is "urgent" and that you are continuously putting out fires, it may be time to pause and consider the impact this may be having on your organizational performance and your immediate team.
This reactive leadership style might leave individuals with the impression that obstacles and issues are impossible to anticipate, and it can jeopardize an organization's long-term performance. It is also widely established that organizational culture has a direct impact on employees' perceived stress levels, implying that there is a short-term impact with long-term consequences.
Open letters by disgruntled employees to their bosses have recently become more prevalent, in which employees use the collective power of social media to shed a light on perceived leadership failings. Combined with recent global events, alterations in the global economic model, and a new generation of employees with drastically different ideas about work than their predecessors, it is no surprise that the buzz about performance leadership has grown.
What Exactly Is Performance Leadership?
Performance leadership occurs when a leader is able to adapt their leadership style to the scenario at hand. Performance leaders strive to accomplish remarkable achievements over a long period of time and must manage their brains, emotions, and time in order to get the greatest potential results. A performance leadership style necessitates leaders' commitment to developing their leadership qualities, which helps to explain the recent surge in executives seeking executive coaching guidance.
Dedication to creating a performance leadership style necessitates a senior leader's continual reflection on what leadership style is best suited to the scenario at hand. Furthermore, these leaders express a willingness to take risks in order to improve their team's commercial capabilities, and they are proud of their commitment to a trial-and-error approach. From their perspective, making mistakes and being able to pivot demonstrates to your stakeholders that you are a resilient leader who values long-term wins over short-term benefits.
---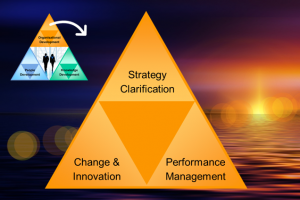 ---
Here's a fantastic place to start if you want to establish a more high-performance leadership style:
Make your argument for change.
Consider times in the past when others have come to you with an issue; how have you been frustrated? What prompted you to enter problem-solving mode? Was this exactly what the circumstance required? In the previous three months, what percentage of concerns brought to you have been classified as simple versus complex? How often did your employees try to solve the problem on their own? What was the source of their hesitancy?
Raising awareness of what is truly going on is critical if change is to occur. You are more likely to understand when your leadership style has not supported your personal or organizational goals if you ask the questions above.
What will you do differently this time?
Is there a pattern emerging from the preceding instances that illustrates the point at which your workers cease attempting to solve a problem for themselves? In what circumstances is this most likely to occur? And what work, as a leader, can you undertake to address this trigger point?
Creating a high-performance leadership style is all about helping your people to empower the business. By asking the following questions, you are more likely to empower your team to establish an ownership mentality and drive i