Organizational Optimization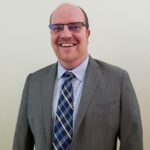 The Appleton Greene Corporate Training Program (CTP) for Organizational Optimization is provided by Mr. Shortt Certified Learning Provider (CLP). Program Specifications: Monthly cost USD$2,500.00; Monthly Workshops 6 hours; Monthly Support 4 hours; Program Duration 12 months; Program orders subject to ongoing availability.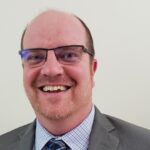 Personal Profile
Mr. Shortt is a Certified Learning Provider (CLP) at Appleton Greene and Co (AGC) as well as the owner of an international business education and consultancy company which focuses on individual, personnel and overall business optimization. Mr. Shortt is honored to provide AGC services through a wide array of past business experience that includes such industries as Biotechnology, Healthcare, Government and Utilities. In these industries, Mr. Shortt has held various roles in operations management, product management and design, sales, and workflow optimization.
Historically, Mr. Shortt has worked with many of the Fortune 500 global leaders in diagnostics, information technology products and services, such as McKesson, Roche, and Danaher, and has also served in the US Army as an officer in the Medical Service Corps, where Mr. Shortt provided not only leadership expertise, but also workflow optimization utilizing IT and hardware applications, leveraging such workflows aids as robotics and automation. Mr. Shortt's personal education, which is highlighted by an MBA with an Executive certification, has been structured for him to be able to provide leadership perspective and expertise in how to identify a business' foundational current state in such areas as Financials, Business Strategy, Marketing Strategy, and Personnel Management, and then to leverage that expertise to prioritize and optimize a business' path to success. Mr. Shortt holds various certifications, such as Business Analysis from a managerial perspective, and also possesses a Six-Sigma Black Belt certification. Mr. Shortt's personally-owned business, Ascension Advising Solutions, LLC, which is based in Raleigh, North Carolina, USA, as well as in Tallinn, Estonia in the EU, has provided business training and consultation services for various international companies in Europe, the United Kingdom, South Africa, and recently in China. Mr. Shortt is the author of two books on finding financial success and empowering your business, as well as a business optimization blog. Mr. Shortt is also the primary author and life coach of a self-optimization website dedicated to the long-standing benefits of mindfulness meditation in today's modern world. Mr. Shortt's service skills for AGC notably incorporate: leadership optimization, business strategy and optimization, personnel management, and program education and development.
To request further information about Mr. Shortt through Appleton Greene, please Click Here.
---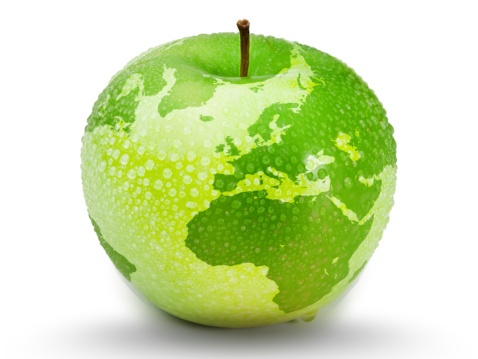 (CLP) Programs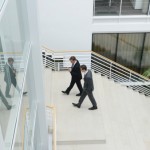 Appleton Greene corporate training programs are all process-driven. They are used as vehicles to implement tangible business processes within clients' organizations, together with training, support and facilitation during the use of these processes. Corporate training programs are therefore implemented over a sustainable period of time, that is to say, between 1 year (incorporating 12 monthly workshops), and 4 years (incorporating 48 monthly workshops). Your program information guide will specify how long each program takes to complete. Each monthly workshop takes 6 hours to implement and can be undertaken either on the client's premises, an Appleton Greene serviced office, or online via the internet. This enables clients to implement each part of their business process, before moving onto the next stage of the program and enables employees to plan their study time around their current work commitments. The result is far greater program benefit, over a more sustainable period of time and a significantly improved return on investment.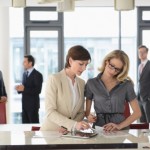 Appleton Greene uses standard and bespoke corporate training programs as vessels to transfer business process improvement knowledge into the heart of our clients' organizations. Each individual program focuses upon the implementation of a specific business process, which enables clients to easily quantify their return on investment. There are hundreds of established Appleton Greene corporate training products now available to clients within customer services, e-business, finance, globalization, human resources, information technology, legal, management, marketing and production. It does not matter whether a client's employees are located within one office, or an unlimited number of international offices, we can still bring them together to learn and implement specific business processes collectively. Our approach to global localization enables us to provide clients with a truly international service with that all important personal touch. Appleton Greene corporate training programs can be provided virtually or locally and they are all unique in that they individually focus upon a specific business function. All (CLP) programs are implemented over a sustainable period of time, usually between 1-4 years, incorporating 12-48 monthly workshops and professional support is consistently provided during this time by qualified learning providers and where appropriate, by Accredited Consultants.
---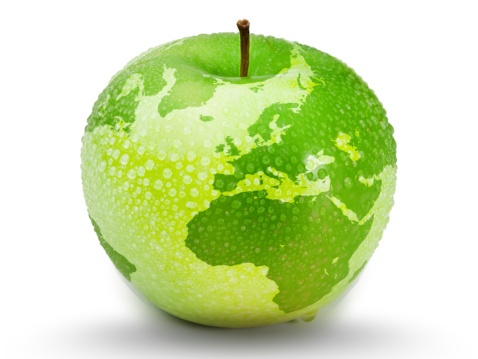 Executive summary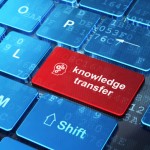 Organizational Optimization
My training program will center around a leadership-view analysis of current state business processes, relating to and including workflow, resources and technology, sales and marketing activities, as well as overall leadership competencies and effectiveness. The training will be focused on identifying optimal future states as well as establishing those corresponding processes, resource goals, and growth potential into quantifiable steps from the perspective of high-performance leadership.
What Is Business Optimization and Why Do You Need It?
When most people hear the term "organiztional optimization," they think of business process optimization, which is utilized to improve numerous aspects of a company. It's a procedure that frequently entails hiring a business consultant to assess the company, identify process flaws, and provide recommendations to improve the operation.
Because external consultants have a tough time truly understanding a business, if this approach is not carefully controlled, it often results in small gain and less-than-satisfactory results.
This isn't to say that company optimization isn't effective or necessary. Many businesses, particularly manufacturers, have had considerable success with business optimization approaches including lean manufacturing, Six Sigma, and the Toyota Way.
In reality, as part of their continuing business processes, every company should be looking for methods to increase efficiencies, minimize waste, and maximize resources. Internally-driven company optimization is most effective, and decision support software can assist executives in determining which of the numerous viable business optimization solutions delivers the best return.
What Does the Term "Business Optimization" Mean?
The dictionary definition of optimization includes phrases such as:
• Make as perfect as possible
• Most effective
• The best alternative
The process of developing and applying innovative strategies to make a firm more efficient and cost effective is known as business optimization.
• Introducing new methods, practices, and systems that reduce turnaround time
• Reducing costs while improving performance
• Automation of repetitive tasks
• Machine-learning techniques that improve equipment operation
• Increasing sales by improving customer satisfaction
• Reducing all types of waste, including wasted time, scrap production, and repeat work
• Measuring productivity, efficiency, and performance
• Identifying opportunities for improvement are all important aspects of company optimization.
• Introducing new methods and procedures
• Measuring and comparing outcomes
• Repetition of the process
---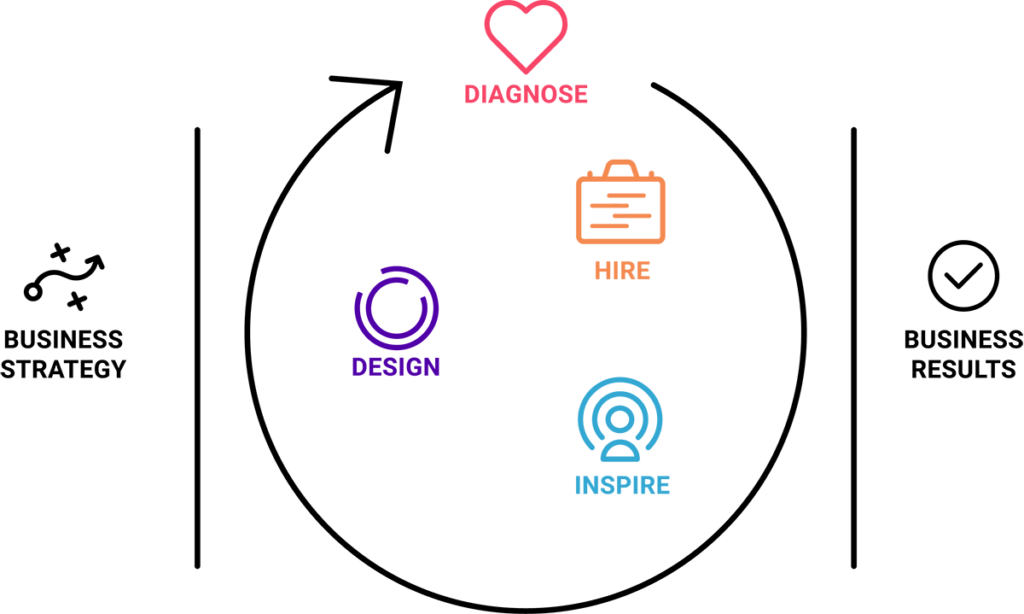 ---
Continuous Business Optimization is a Next-Generation Practice in the Twenty-First Century
Firms become more agile as a result of continuous optimization projects, and their capacity to pivot when faced with unforeseen industry changes improves.
Business optimization efforts have been around for a long time, and they are focused at reinventing how work is done within a company. They enquire into what kind of job is done, how it's done, when it's done, and who does it. During a business optimization, it's fairly uncommon for a company to completely restructure its departmental workflow and rearrange its employees. However, in the majority of cases, these programs are driven on a case-by-case basis. We optimize the finance department for 6 months before moving on to engineering.
That method is far too slow!
Something far faster and more damaging to the competitors is required in twenty-first-century business.
Implementation is a method; delivery is a benefit. Establish a business strategy that values agility, velocity, and high impact value, and you'll be able to distinguish your company apart from the competition by delivering flawless products and services.
Indeed, adopting a continuous optimization attitude – one in which the entire organization is constantly improved and enhanced – is the only way to do so. Business leaders may prepare their firms for the agility demanded in today's global competitive landscape by adopting this attitude.
Continuous change, to be sure, can be disruptive to a company that isn't used to it. However, embracing it as part of a continuous optimization program can help a company become more agile and better able to pivot when faced with unanticipated business issues or industry change.
---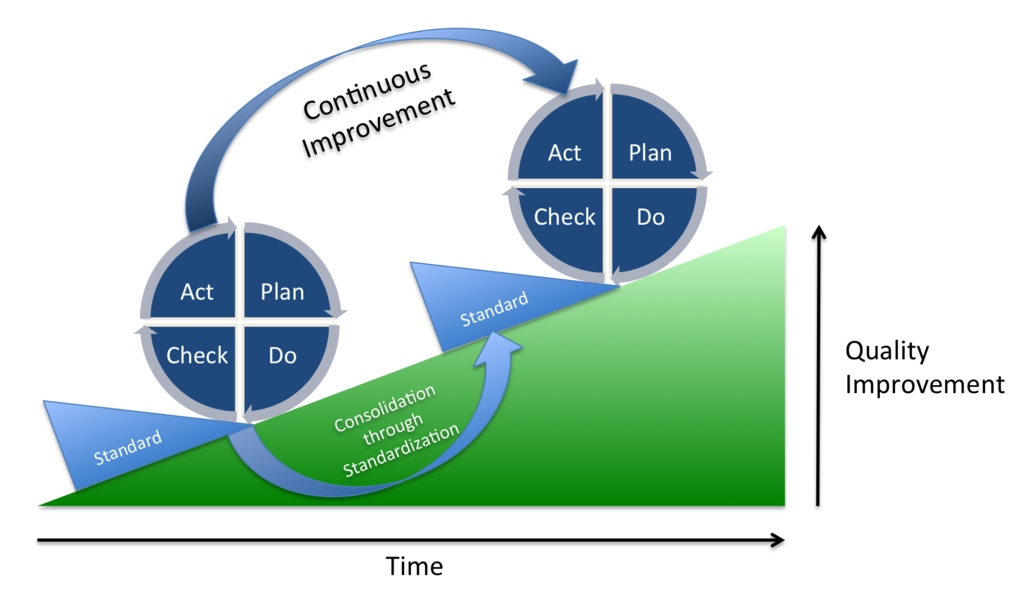 ---
If agility isn't enough to persuade you to embrace continuous optimization, consider the following:
1. The producer/consumer relationship has shifted. Customers now have more options than ever before. They are not obligated to accept substandard quality or service. In the global marketplace, there are numerous alternatives. So, if you don't keep optimizing your work, someone else will.
2. From mass production to mass personalization, the game has changed. Manufacturers are realizing that the only way to keep customers is to create products that meet their needs. To grow and preserve their competitive positions, the majority have embraced quality programs. However, with the advancement of technology, even marketing and advertising has become a personalized experience. And optimization programs become the critical link in reimagining the consumer experience across the whole value chain.
3. The push for mass customization and unrivaled service delivery is causing businesses to become hyper-focused on their ecosystem, necessitating the formation of new relationships with vendors who can be trusted to manage critical aspects of their business operations. This allows businesses to scale in size and capacity to meet fluctuating demand, as well as extend reach that would otherwise be unavailable without a global network of partners.
Because most business processes were devised before the advent of the more advanced automated support systems that are now accessible, it is critical for firms to consider optimizing business processes now. While many businesses improve their work processes by adding automation, most should rethink their processes before automating them.
Optimization programs are, in fact, a critical component in establishing today's businesses for success in the exciting times ahead. To take advantage of the newest technical breakthroughs and exploit market opportunities as they arise, workflow redesign must be ongoing and dynamic.
To sum up, every 21st-century firm strives for global integration, tailored product/service offerings, and ultra-responsiveness. Firms can improve their chances of attaining these goals future by establishing continuous optimization initiatives today.
---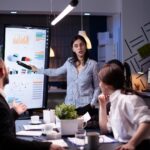 Techniques for Improving Your Business
While the ultimate goal is to adopt the Kaizen Institute's philosophy of continuous improvement, the first step is to implement a business optimization project. The organization must clearly define objectives and specify precise aims and goals as part of the first step. In any optimization modeling method, this is a critical phase.
The appointment of a qualified team to handle the process, as well as executive support, is critical. For a variety of reasons, it is preferable to choose an internal team that is familiar with the company rather than depending on outside consultants to complete the work. This does not rule out the employment of an outside business optimization expert to help guide the process and provide valuable feedback.
A business optimization framework that specifies the program and sets specific targets, particularly those affecting personnel, is beneficial. It's critical not to overlook the potential impact on employees and to take steps to assuage their anxieties and gain their support.
Most optimization procedures begin with low-hanging fruit, or changes that are simple to discover and implement, because early successes encourage confidence. Then, in order to identify and solve more challenging optimization difficulties, a deeper study is required.
The Advantages of Having a Single Organizational View
Organizational silos are bad enough, but data silos are considerably worse. These can be found in any situation where a company has distinct software solutions for different functions.
An organization with general ledger software for finance, payroll software for wages, and a separate procurement system for manufacturing is a common example. Each package provides a unique perspective on the company, and it's not uncommon for information to differ in terms of context, chronology, and detail. Although IT would almost definitely have software interfaces that allow some data interchange between programs, these rarely run in real time, are typically one-way, and don't address the fundamental issue of data being stored in different and often incompatible databases.
The issue is that data stored in separate legacy systems is not accessible to all users and is not transparent. Most significantly, putting together a consistent picture to enable data-driven decisions is far more difficult. What's actually needed is a system such as an enterprise-wide, Enterprise Resource Planning Software (ERP), which provides a single perspective of the company. While this is ideal, it isn't always possible right away, so establishing an integrated business planning solution that takes data from older systems and presents it in a comprehensible fashion is a potential interim option.
---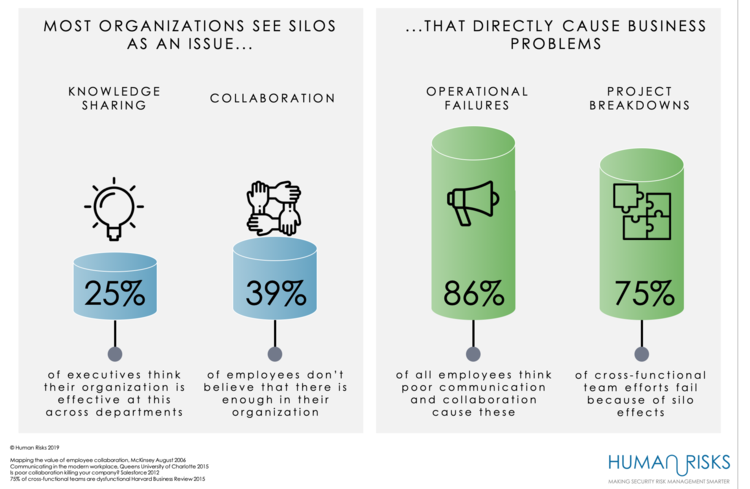 ---
Decision-Making Tools vs. Business Optimization Processes
An attitude of making data-driven judgments that analyze the financial benefits of proposed changes vs present methods is a significant determinant for success. This method eliminates guesswork and natural human bias.
Continuously reviewing company processes is a significant focus of optimization strategies like continuous improvement and lean management. Simple examples could include:
• Rearranging a workstation so that the operator does not have to move across an aisle to get supplies
• Eliminating and condensing redundant paperwork
• Automating repetitive processes like data gathering and order entry
The costs and benefits of these modifications are easy to calculate in these situations. When considering complicated modifications like the optimum production line for manufacturing a product or how to optimize a product distribution network, the difficulty emerges. Because there are so many interconnected variables and possible outcomes in this situation, analysis is difficult. Decision assistance technologies that use advanced analytics to discover optimal solutions in difficult circumstances are effective options in this situation.
Even if a company has enterprise-wide ERP software, transactional data in its databases is arranged to optimize business processes rather than for optimization. Despite this, these databases offer a plethora of information that can assist businesses in determining the most effective company optimization techniques.
Modern data analysis approaches, which use computers to discover patterns in unconnected and unstructured data sets to enhance data-driven decision-making, can help with this. Some even use mathematical techniques like linear programming to present the best-case scenario for a company's optimization. Prescriptive analytics is the name for this type of company optimization technique.
It is feasible to create a mathematical model of the business using advanced modeling software's capabilities. The model is then verified using historical data to ensure its accuracy. The optimization solver software then identifies the optimal actions and organizational adjustments required to optimize the business utilizing structured and unstructured data accessible to the enterprise. Answers have credibility and are free of personal bias because the model has been validated.
The Importance of Business Optimization and Why It Is Necessary
The following are some of the direct advantages of business optimization:
• Increased productivity
• Less waste
• Lower costs
• Increased profitability
Other benefits include the establishment of an excellence culture, enhanced morale, and the reduction of organizational silos that obstruct corporate operations, resulting in greater organizational focus.
The cumulative impacts of business optimization result in a more efficient business. In this context, it's important to remember the Kaizen philosophy of continuous improvement, which states that business optimization is a continual process that becomes part of the organization's culture, rather than a one-time initiative. As a result, the company will continue to grow, remain viable, and outperform the competitors.
Business optimization: Benefits for your business
Your business processes encompass a lot more than how you handle your company's day-to-day operations. While many of these procedures may seem small or irrelevant, they are essential to your company's long-term development and competitiveness. If your team's hours are spent completing activities and/or correcting errors that could be otherwise performed by some available automated methodology, then they clearly will have less quality time to devote to the job(s) that matters most.
Using strategic process optimization software to move your business into the twenty-first century and get a competitive advantage is a fantastic way to do it. Here are eight important advantages of adopting this program for your business.
Increased Productivity
The first and most obvious benefit of business process optimization is that it can increase your company's efficiency. Many businesses continue to rely on inefficient technology or require manual input for tasks that might be automated. This wastes time and money, lowering your profit margins and putting undue strain on your employees. As a result, employee satisfaction declines, and your business processes are hampered by avoidable errors and other issues. By automating certain activities and streamlining others, business process optimization helps your team to operate more efficiently and allocate more time to projects that will help your company grow.
---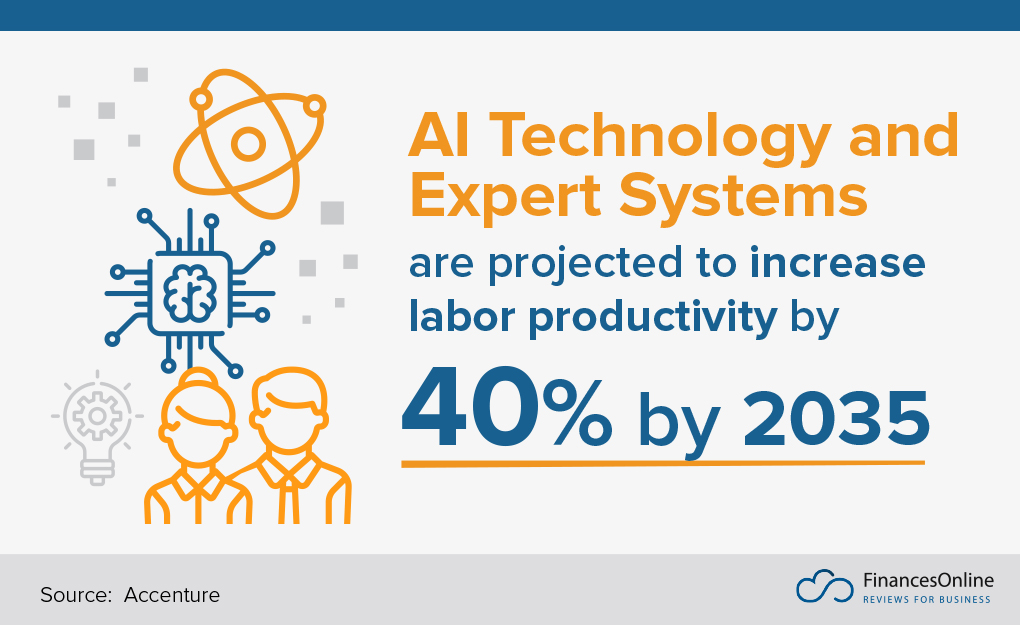 ---
Accurate Information
You need precise and updated data to succeed in business. Providing timely and accurate information to your employees can help them avoid costly mistakes, stay in compliance with industry and federal regulations, and even improve their own performance. Thanks to automated data input and delivery, your employees will have peace of mind knowing that they are receiving accurate, reliable data. Business process optimization ensures that everyone on your team has access to the data they require to keep your business functioning properly. Furthermore, many process optimization softwares employ authorisation and permissions systems to ensure that only those who have a legitimate need for higher-level information have access to it.
Increased Flexibility
If your business processing system is streamlined, your team will be able to react quickly in the face of altering marketplaces, unanticipated failures, or new breakthroughs. It aids you in identifying possibilities and challenges that your business may face, allowing you to respond quickly to stay ahead of the competition. In an ever-changing business market, staying ahead of the competition and avoiding situations that could harm your company necessitates the flexibility to efficiently execute change.
Performance Monitoring and Accountability
When you track performance, it improves, and you can be confident that this will pay off handsomely for your company. By sharing and recording information across divisions, business process optimization makes it much easier for your team to assess their performance and demonstrate accountability. Monitoring and reporting systems can aid in the detection of issues such as human mistakes, plan errors, and even fraud that may be holding your company back. If you provide comprehensive transparency into your business processes from beginning to end, your team will be better able to recognize performance issues and take steps to ensure ongoing development.
Better-quality results
After all, the goal of business process optimization is to improve the quality of your company's output. An optimized solution can help you deliver higher-quality outcomes to your customers by solving crucial internal challenges, whether it's simplifying your order fulfillment process or decreasing human error in internal reporting. As a result, your company's reputation will improve, allowing you to keep existing customers while gaining new ones. By ensuring consistent and effective internal procedures, you can boost profit margins by minimizing operating costs.
You'll be able to better help your customers.
It's all about giving the customer the best service possible. By streamlining procedures, you may increase the efficiency of your company. You'll be able to respond more rapidly and adapt to changing consumer expectations. When you use the right software solutions, you have more complete and accurate information, which allows you to better assist the customer. Better customer service, of course, leads to happier customers, which is in everyone's best interests.
---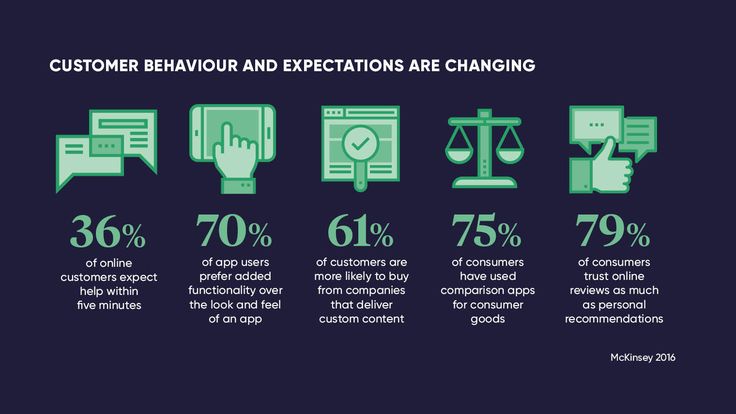 ---
There is more openness.
Procedures are inefficient due to a lack of clarity. Who is responsible for what? What kind of data should be monitored? What was the nature of my colleague's work in the other department? By paying great attention to example scenarios such as these, you will be able to achieve rapid progress. Making explicit agreements and discussing openly both within the same department as well as across departments helps to avoid confusion and issues. And if something goes wrong, you'll know exactly what went wrong and where to go to correct the suboptimal outcome.
You must follow all applicable laws and regulations.
Of course, all applicable rules and regulations must be followed in your business activities. Even if the majority of procedures appear to be well-organized, there is almost always room for improvement. Isn't it possible to divide responsibilities? Is the VAT rate different now? What about payroll administration? Take safety precautions into consideration. Is every workplace safe, and has all equipment undergone a thorough inspection and certification?
It's easier to improve and flourish.
The basis of continuous improvement is well-organized and well-documented processes. A well-organized work atmosphere fosters innovation, new ideas, and continuous improvement. It also allows for cross-departmental collaboration and the sharing of best practices.
Documenting, analyzing, and optimizing business processes takes time. However, it is worthwhile to do so thoroughly and to periodically check if the techniques are still optimal. Process optimization is primarily reliant on automation; with the right software, many tasks may be made simple, rapid, and error-free.
---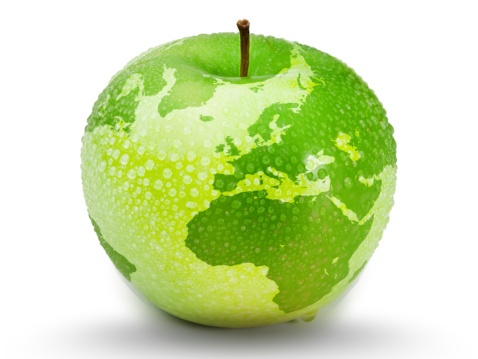 Curriculum
Organizational Optimization – Part 1- Year 1
Part 1 Month 1 Optimization Overview
Part 1 Month 2 Needs Prioritization
Part 1 Month 3 Current State
Part 1 Month 4 Re-evaluating Priorities
Part 1 Month 5 Future State
Part 1 Month 6 Project Proposal
Part 1 Month 7 Plan Establishment
Part 1 Month 8 Plan Implementation
Part 1 Month 9 Measuring Effectiveness
Part 1 Month 10 Process Evaluation
Part 1 Month 11 Establishing Sustainability
Part 1 Month 12 Future Opportunities
---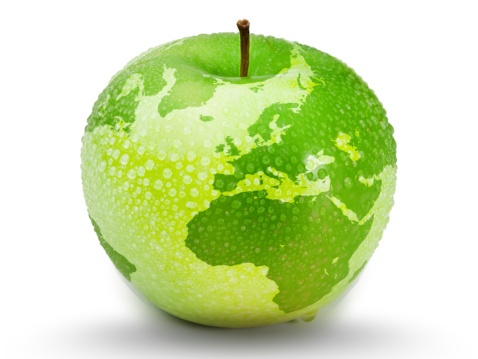 Program Objectives
The following list represents the Key Program Objectives (KPO) for the Appleton Greene Organizational Optimization corporate training program.
Organizational Optimization – Part 1- Year 1
Part 1 Month 1 Optimization Overview – Any established business consists of the innerworkings of many moving parts. Many inputs contributing to across many threads to provide many outputs. Corporations are generally structured as tiers or layers of operations, all contributing in an upwards fashion to what is considered to be the overall goal(s) of the organization. Business optimization as a system that drives towards a particular outcome, can be constructed to be implemented at a process level within only one particular workflow within one small department, and likewise, can also be applied globally to the organization as a whole. This Business Optimization Program at its core is devised to be pliably overlaid and implemented either microscopically or scaled macroscopically within an organization, based on the perceived needs of the leadership team(s) within a said organization; i.e., this program can be implemented in series or simultaneously throughout departments to optimize processes at the departmental level, or can be zoomed out to be presented to C-Suite executives with a more global perspective concerning the overall needs of the organization as a whole. The Overview of the program will be presented informationally as a means to establish initial awareness to the leadership team(s) and generate internal discussion as to its implementation. The intent of the program is to enable the leadership team to look through an established lens in order to identify areas of improvement, act upon them accordingly, and ultimately increase profits and positively affect return on investment. Further, this program is designed to expand accordingly based on project scope, as well as having an innate capacity to be implemented multiple times within an organization, within and across departments and/or business units.
Part 1 Month 2 Needs Prioritization – As a result of the information triggers from Month One, the proper placement of the program can be established. As current leaders of the organization with executive responsibility for operations, Month Two is dedicated to the determination, and possibly, the prioritization of optimizing processes within business units and/or departments. Larger organizations that are comprised of product and/or service delivery functions, logistics, human resources and training, and information technology units, can have many areas of need for business optimization. It is at this point in the program that the organization establishes buy-in for where this program will first be implemented: At what tier in the organization and which business unit(s)? If at lower departmental tiers within business units, which departments are considered higher priority for the benefits of optimization? Should this program be implemented across departments with multiple starting points, and possibly over multiple years? These are all questions that will be answered as means of proper placement of the program based on priority and how the benefits of the program can provide the best overall impact to the organization.
Part 1 Month 3 Current State – Once the leadership team has gained an understanding of the benefits of the program in month one, and decided on a designated area within the organization for implementation in month two, then the actual work of the business optimization plan can begin. This very important step involves the documentation of the actual workflow, process, or contribution that the chosen business unit, department, etc., currently undergoes. Key stakeholders in this process are identified and assigned tasks that contribute to this overall deliverable. This deliverable can be in the form of flow diagrams and swim lanes, tables, Kanban boards, etc., and will be used as the source of truth for where the organization currently resides on a given process. It is pertinent at this step that all individual gaps in understanding of the current workflow, process, etc., are identified and a complete product is created, so that collectively all affected parties gain like awareness, and clearcut decisions can be made later on in the program as a result. The key to this crucial step in the program, regardless of the format or tool used, is detailed documentation, with no assumptions of any sort or consolidation of steps.
Part 1 Month 4 Re-evaluating Priorities – The product that was created in Month Three and the level of diligence and thoroughness poured in to its creation and completion truly shines during its utilization through Month Four of the program. The best decisions are made when there exists optimal clarity and awareness of the issues being examined. Once the leadership team and/or designees have considered the documentation created in Month Three, there should now exist the advantage of having real-world clarity into the process being evaluated. The administrator of this program will present notable findings to available stakeholders. Such areas that can be identified and/or evaluated at this stage in the program are suboptimal conditions such as bottlenecks, manual processes, resource allocation, skill level of those performing tasks, decision points, etc. that can all contribute to less than desirable workflows and/or outcomes. Proposed solutions will be presented to the leadership team in order to allow them visualize opportunities to alleviate any sub-optimal findings and begin the thought processes for improvement.
Part 1 Month 5 Future State – At this stage of the program, the appropriate designee(s) will create the "best case scenario" future state documentation based on input from all key stakeholders. Due to budgetary and/or resources constraints, for example, not all aspects of this document may be immediately achievable. This documentation will be considered to be a reference document for implementing future projects, as any number of current constraints may be resolved as a result of this program. This documentation is also a useful tool to educate all affected parties as to what is ultimately achievable, all things considered. It may be discovered that manual processes may have real-world automated solutions that can be implemented. Current processes may be scalable as a result of implementing an outsourcing component. Any of these findings, though they may incur a cost, may be appropriate for executive leadership to consider in the future when formulating budgets, bringing in additional resources, and/or expanding on training opportunities. Solutions for alleviating the previously identified, suboptimal conditions such as bottlenecks, manual processes, resource allocation, skill level of those performing tasks, decision points, etc., are selected for the project. Emphasis in selection is also given to any outcomes of the project that may directly and positively affect customer satisfaction.
Part 1 Month 6 Project Proposal – Once the current state of the proposed area for business optimization is established and fully evaluated, it is at this point of the program where the awareness of the true current state is communicated to all appropriate decision-makers. What was perceived as a point of emphasis and prioritized for business optimization back in Month Two can now be fully examined for project scope based on proposed solutions. It is at this point that the business optimization program provides the mechanism for determining project load based on the organization's resources and time allocation capabilities. The findings achieved via the research in Month Three through Five may have uncovered a need for multiple projects to be completed in a specific order based on various dependencies. It could indicate the need to bring in additional resources and/or additional departments to fully resolve an issue. A desired future state may only be achieved in phases due to existing constraints, therefore this section of the program exists to allow for a real-world fine tuning of the priorities indicated in Month Two and creation of a project plan based on an attainable future state based on resources available now.
Part 1 Month 7 Plan Establishment – Much like the deliverable that was created in Month Three describing the current state, the goal of this section of the program entails the fine-tuning of the future state of the workflow/process/etc. that was incorporated into the project plan that was created in Month Five, taking into consideration current feasibility. As stated in that section earlier, this very important step likewise involves the documentation of the newly proposed workflow, process, or contribution that the chosen business unit, department, etc., would like to see in place. Key stakeholders in this process are identified and assigned tasks that contribute to this overall deliverable. As indicated earlier in the current state deliverable for Month Three, this deliverable can be in the form of flow diagrams and swim lanes, tables, Kanban boards, etc., and will be used as the proposed visualization for the end result for the program.
Part 1 Month 8 Plan Implementation – Leading up to this stage of the program, considerable effort has been placed into the research and design of solution(s) prior to their implementation. At this stage, the designated solutions are implemented by the key stakeholders. Any outstanding discussions around best solutions for the chosen tasks indicated in the final project plan should be finalized. Moving into Month Eight, implementation of improvements involves activity from key stakeholders to include implementing the chosen solution(s) for the project as defined in the updated future state documentation and project plan. Where pilot customer sites have been partnered with, feedback is collected throughout the implementation.
Part 1 Month 9 Measuring Effectiveness – During this stage of the program, it is of utmost importance to monitor the main factors that determine the performance or behavior of the process to be improved. This is initiated by examining the process to reveal the key process steps and key inputs for each process. The identification and observation of corresponding key metrics that will be required to evaluate and report on performance will contribute directly to determining success or failure of the proposed solution(s).
Part 1 Month 10 Process Evaluation – Once the solution has been evaluated and deemed a success by the data and the approval of the key stakeholders, then the improved process can be integrated into the existing workflow. In order to ensure full integration of the new or improved process, a process owner or owners are identified and given responsibility of controlling the process as well as continuing to validate the process in real time. Dissemination and training around the new process happens here whether it be departmentally or across business units. At any point, this program is designed with the flexibility to re-engage the analysis process, with the goal of optimizing the existing process as any new data becomes available. The selection of the process owner(s) is critical to ongoing quality control of the process.
Part 1 Month 11 Establishing Sustainability – Month eleven provides a wealth of feedback information since it involved the actual first implementation of the new or updated process. This section of the program allows for a final fine-tuning of the lessons learned from the trial run. The process owner is a key driver for identifying and communicating any additional considerations to the process and any additional training opportunities that may have been identified. The goal of this section is to further solidify the long-term sustainability of the process and establish a vehicle for integrating ongoing improvements to the process. This month also provides the mechanism for applying any updates to the current and/or future state documentation.
Part 1 Month 12 Future Opportunities – Any business has constraints that it must accommodate throughout its daily operations. This program will have potentially identified many constraints and/or opportunities for improvement that, for purposes of this project, may have been considered to be out of scope for various reasons. The future state document in its latest form, as finalized in Month Eleven, can also be used as a platform for addressing those newly discovered opportunities for improvement in future projects.
---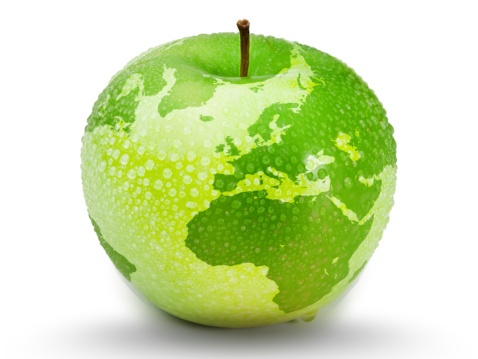 Methodology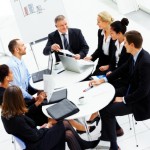 Organizational Optimization
Optimization as a Strategic Plan
Regardless of the circumstances, processes should be evaluated and a determination made for them to run at optimal efficiency. Further, efficiency has a direct impact on the productivity of workers who are directly affected by these processes. Take some time to consider that: What happens if an employee's IT-driven workflow suffers a setback and the IT department delays two days in even providing an initial response? Further, what if the individual is just working part-time during the week?
Companies with a long history of success have learned to implement business processes that are well-thought out and well-designed initially, and are then allowed to evolve into an optimal state by way of continuous feedback and actionable input back into the process.
The art of fine-tuning a process to optimize a set of parameters while giving full consideration to existing constraints is known as process optimization. Reducing waste (and possibly expense) while boosting throughput and/or efficiency are some of the most prevalent benefits to be gained. Business process optimization is the technique of improving processes to boost organizational efficiency. The optimization of these processes contributes to the more direct attainment of corporate objectives.
Techniques for Improving Your Business
While the ultimate goal is to build and implement a Strategic Optimization Plan for a firm that is:
• data-driven
• immediately actionable
• has enthusiastic leadership buy-in
• becomes ingrained in senior management culture
The first step is to undertake a business optimization project. The company must specifically set objectives and specify its targets and ambitions as part of the first step. Any optimization modeling technique must include this step.
It is critical to appoint qualified personnel to oversee the process, as well as executive support. It is preferable to establish an internal team that understands the business for a variety of reasons. This, however, does not rule out the possibility of bringing in an independent optimization expert or a team of outside consultants to oversee the process and provide valuable third-party feedback.
A business optimization framework that specifies the program and establishes explicit targets, especially those that involve personnel, is beneficial. It's critical not to overlook the potential impact on employees and to take initiatives to alleviate concerns and gain support.
Most optimization strategies begin with low-hanging fruit, or modifications that are simple to detect and apply, because early results inspire trust. To uncover and solve more challenging optimization problems, a more in-depth research is required.
---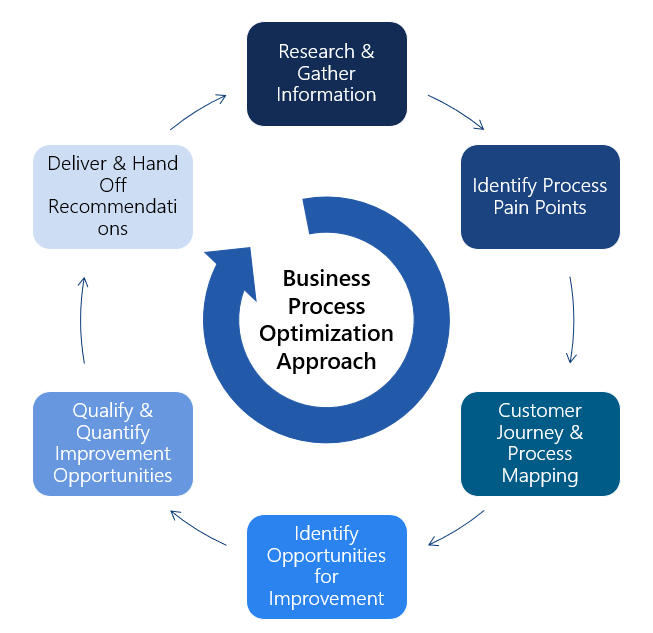 ---
Silos In The Workplace Obstruct Corporate Optimization
Because most businesses are organized on functional competence, internal competition between departments is nearly unavoidable. Production and maintenance, for example, frequently collide when it comes to equipment upkeep. Although maintenance wants to shut down equipment for routine maintenance, production requires that it stay active in order to meet production goals. Another example is a production manager who, despite the evident advantages, refuses to shift production to different lines.
Internal competition is the primary cause of organizational silos, which have distinct goals for each silo and the organization. Steps to optimize specific silos may conflict with other efforts aimed at enhancing overall organizational performance when each silo attempts to improve functional performance. Business optimization efforts may be significantly disrupted if internal departmental efficiencies are prioritized over organizational adaptability.
What Is Strategic Optimization and How Can It Be Attained?
Develop A Robust Analytics Platform
Any well-planned strategy optimization effort necessitates the acquisition and evaluation of relevant data. Companies that wish to optimize must have the ability to collect data at the strategic, tactical, and operational levels, as well as the expertise to translate that data into actionable information.
Identify The Most Critical Performance Indicators
Once you have acquired data relating to a project, you must then determine which data offers relevance to driving toward your goals. While many success indicators are universal, others will be unique to your industry, business strategy, and goals you choose to pursue. This may demand original research, or you may discover that relevant research exists for your industry, business model, or other aspects.
---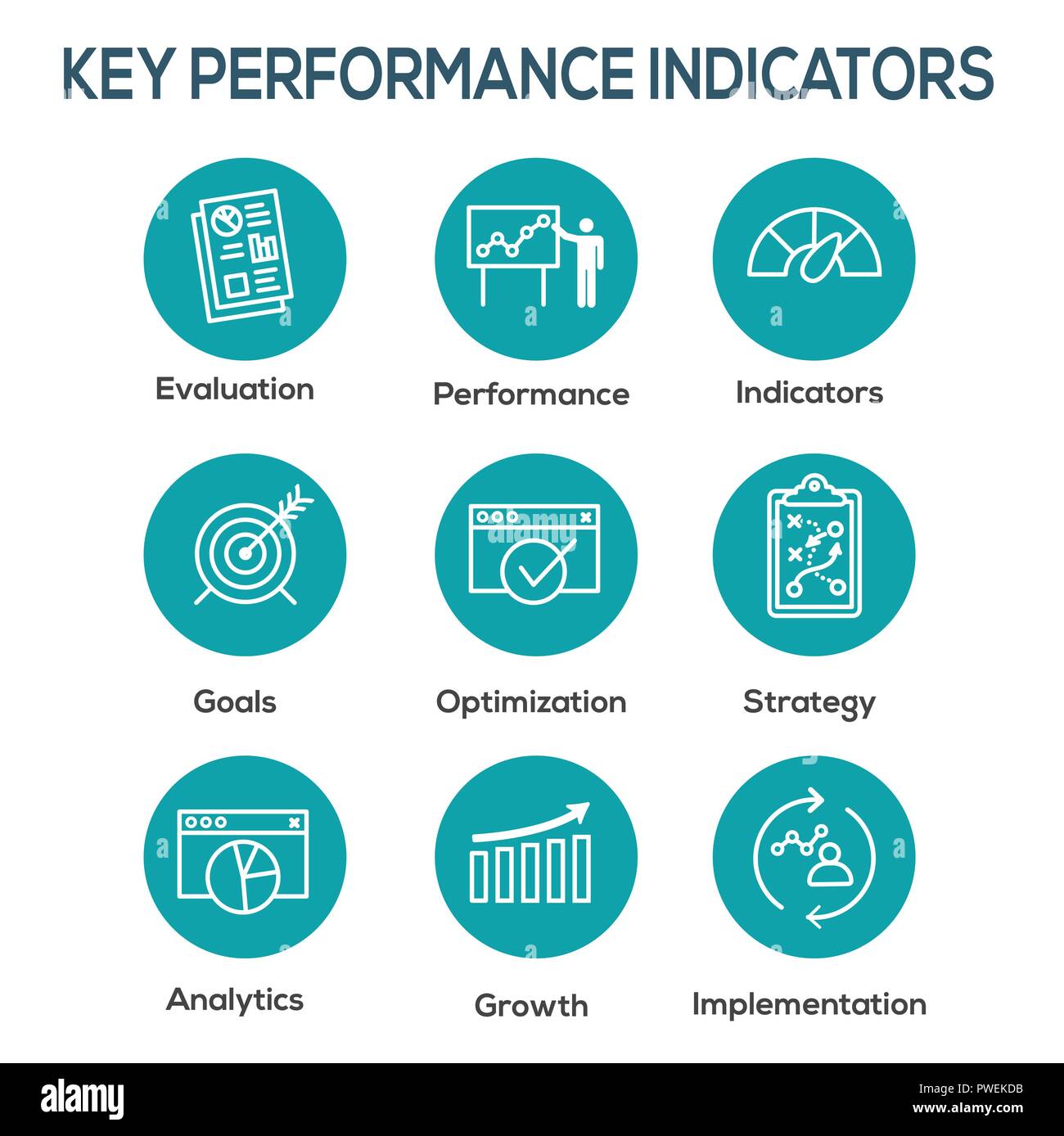 ---
Define Short- And Long-Term Business Goals
Strategic optimization requires firm, testable short- and long-term goals. Without defined goals to track progress toward, you won't be able to make the thoughtful, deliberate improvements your firm requires to attain its full potential. Short-term goals should complement long-term goals, and long-term goals should be resistant to the need for change; if a single shift in the industry renders your long-term goals useless, you should reconsider how you're running your business.
Refocus The Project To Meet Its Goals
It is not uncommon for organizations to begin projects in theory, while lacking a solid understanding of how to achieve success. Consider how many of the current projects consuming corporate resources, time, goodwill from customers, and so on support your long-term or even short-term goals. A project that looks to be a "excellent concept" in isolation may be a waste of effort when evaluated in its whole. At the heart of high-level strategy optimization is the eradication of these misleading wastes of effort. Similarly, projects that promise to get your company closer to its long-term objectives should be prioritized within the organization—not every project needs to be solely beneficial in the long run, however, organizations should always consider the availability of resources as a limiting factor towards the success of a project..
Make Adjustments Based On Facts And Long-Term Objectives
As you optimize at the strategic level, you'll want to start looking at the methodologies you're utilizing within projects and activities. How do you plan for utility infrastructure, labor, and other issues? Do you consider the impact of your decisions at this level on your company's strategic and operational levels? If you have a robust foundation of data collecting and analytics, you should be able to make confident and knowledgeable tactical decisions. If required, swap methods—the it's nature of this line of business that the best solution evolves regularly without sacrificing strategic or operational efforts.
Streamline Operations
The sheer freedom that a company has in areas like cash management, scheduling regulations, and so on creates huge opportunities for inefficiencies and a lot of possibility for smart planning, therefore operations should ideally be improved in tandem with your other business optimization efforts. If you view operations as a component of the wider total rather of as an afterthought, you'll accomplish far more optimal operations and help your firm achieve its immediate and long-term goals.
A data-driven, holistic approach to business improvement will always produce better results.
---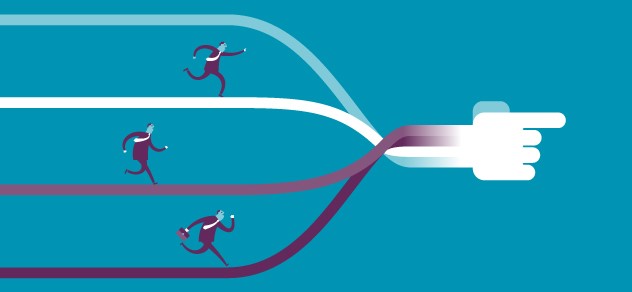 ---
Be Adaptive, But Not To An Excessive Degree
While certain aspects of your business should not be optimized in response to current events, you should be informed of market developments and make whatever changes are necessary to be effective and efficient without endangering your long-term goals. Making a hurried decision that could harm your business in the long term is not worth it. Major changes can wait for hard evidence, but if you employ the right analytics tools, you won't have to wait long.
More Steps to Strategic Optimization:
1. Compile And Analyze Data
To gain insights, you may need to look at current data as well as previous annual reports. Depending on your industry, this could include the following:
• Website analytics show how much traffic and interaction a business's website receives.
• Social media analytics: This type of analysis shows the number of followers and interactions on a company's social media profiles.
• The input and output of various production levels are depicted in production analytics.
• Operational analytics: This type of study indicates a company's total productivity.
These analytics can provide vital information that can help a firm determine where it needs to develop in order to reach its maximum potential.
2. Evaluate The Results And The Return On Investment
You can use business analytics to evaluate a company's performance and return on investment. Examining these crucial components of your company's present and historical operations is essential for identifying areas where improvement is possible. For example, a corporation may run a lean manufacturing operation but optimize to boost sales.
3. Prioritize And Organize Your Tasks
Optimization demands the use of data and information in order for companies to make informed decisions. Organizing and prioritizing this data can help businesses find vital information more quickly. If you wish to double-check something during the optimization process, having your data ready ahead of time could save you time.
It's also vital to focus on specific areas that require improvement. Because the optimization method can be customised to strengthen client connections, you may achieve greater results if you have a special focus, such as customer relations. Prioritizing can be accomplished through the use of checklists and deadlines.
---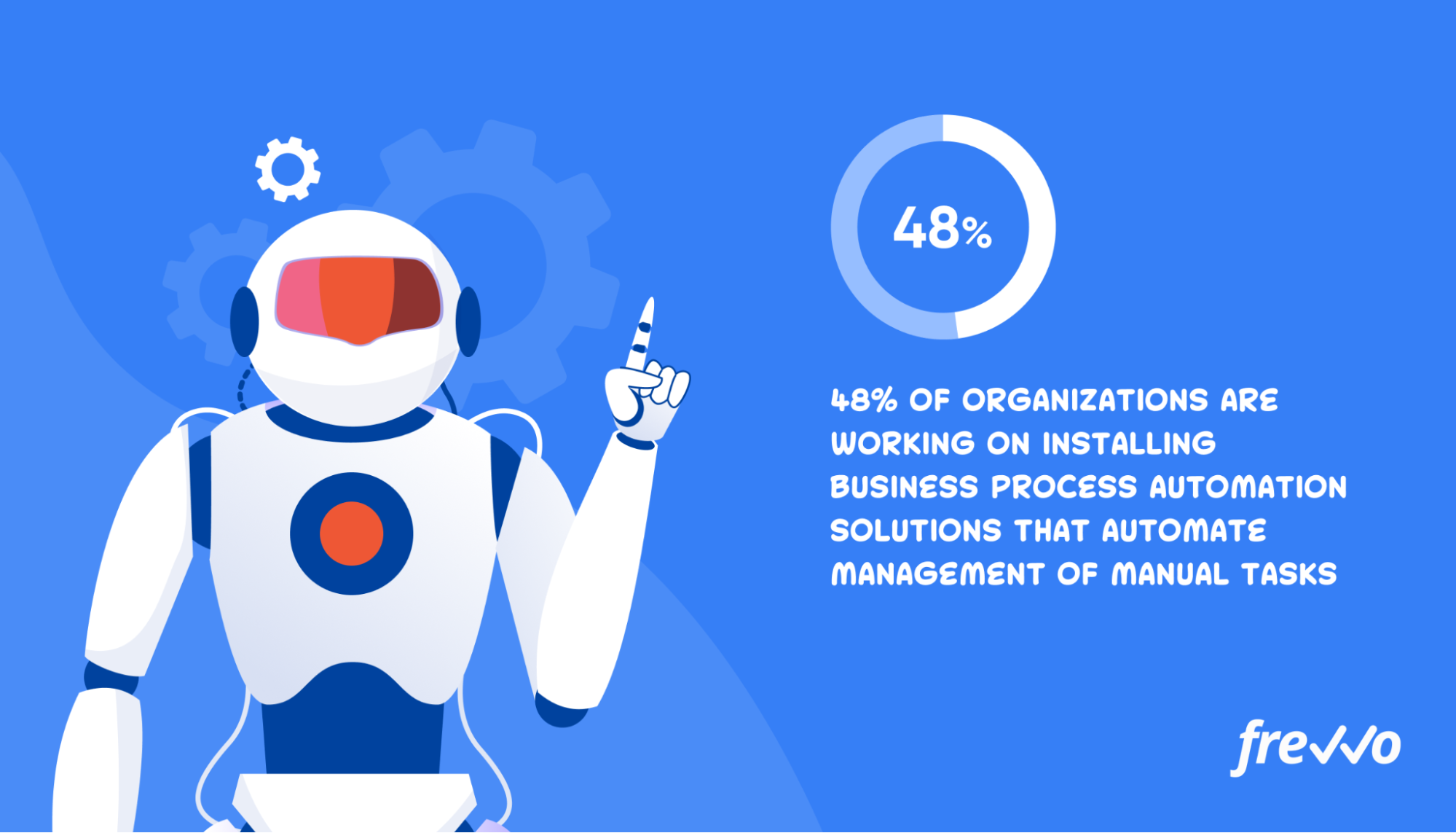 ---
4. Applications For Audits
It's vital to identify and examine all of the programs that your firm need to execute its operations when it comes to business optimization. For example, if an audit uncovers that a company is using two time-tracking tools, the company might change its policies to only utilize one. This strategy can assist firms in more successfully working and budgeting.
5. Define Your Goals
Goals aid optimization since they provide firms with things to focus on and work toward. When setting business goals, take into account current and historical performance reports, as well as where you'd like the ROI to be. The steps to creating company goals are as follows:
• Establish the goals' objectives and requirements.
• Plan how you'll keep track of your progress.
• Be realistic about your aims.
• Establish a timeframe for achieving your goals.
These four phases may help you set unique, tailored goals for achieving your company's potential.
6. Make Plans To Achieve Your Goals
Analyzing data and creating goals might help you develop plans to achieve your goals. Many strategies and multistep processes for creating business plans could help keep everyone informed and on track.
Here are a few examples of these steps:
• Make a list of your objectives.
• Determine which resources will be beneficial.
• Make a strategy.
• For your strategy, make a list of actionable steps.
• Keep track of your progress with a checklist.
---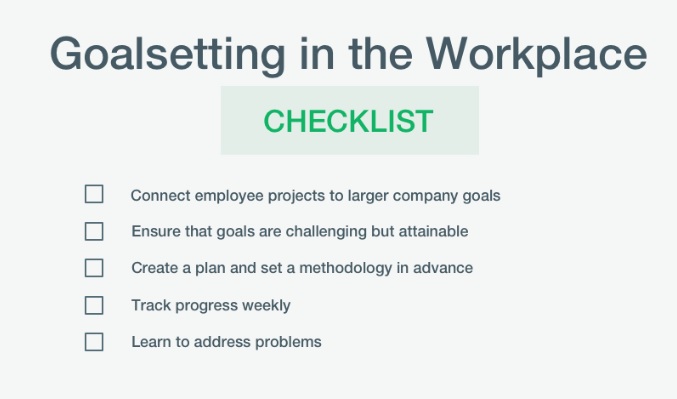 ---
7. Make Your Strategy A Reality
Using business optimization tactics as a guide can greatly assist you in getting started. When first implementing your strategy, it may be important to return to your plan and checklist to ensure that operations and adjustments are done on time. You may want to take it one step at a time, depending on your optimization plan, to make the process more progressive.
8. Stay On Top Of Your Strategy
Monitoring your strategy could help you detect potential business changes or enhancements. Referencing your plan and checklist can also assist you in keeping track of the process and ensuring that your goals are met. It's also a good idea to keep track of your progress on a daily basis to ensure that you're on schedule to meet your goals.
9. Make Adjustments To Your Plan
You may need to make changes to your plans during the optimization phase. Revising your strategy may mean altering a specific piece or the entire plan, depending on your needs. If, for example, the plan is supporting your organization in enhancing customer interactions but you're having difficulties hitting sales targets, you may change your strategy to focus on how to meet sales targets more effectively. Although this plan re-evaluation process will be covered in detail in a later section of the program, at a high level, the steps for revision are as follows:
• Identify a region that isn't meeting its goals.
• Examine operations and data to determine why the company isn't meeting its goals.
• Think about a variety of options.
• Make a decision about how to carry out your strategy.
• Update and revise the plan to incorporate more relevant findings
• Re-implement the plan per available time and resources
10. Practice patience and time management
Being able to efficiently manage your time, as well as being patient and adaptable, is essential. Managing your time can help you be more productive, stay focused, and achieve your goals throughout the optimization process. It's also important to remember that achieving your goals may take some time. As examples, setting frequent touchpoints and prioritizing work to focus on the more critical aspects of your organization are two notable time management approaches.
---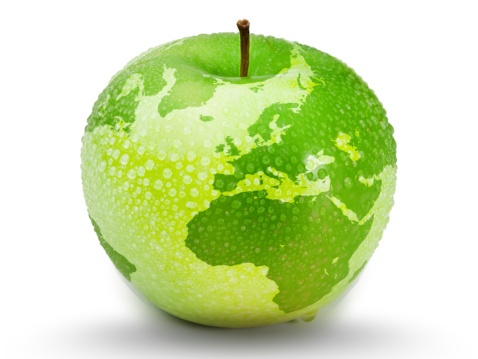 Industries
This service is primarily available to the following industry sectors: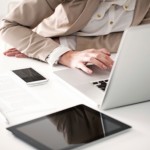 Biotechnology
The production of medications derived from living creatures is what biotechnology is all about. Pharmaceuticals, on the other hand, are made from artificial materials or sources. Because the long-term goal is to discover treatments that will make the world healthy, the two businesses have very similar initiatives.
Biotechnology is usually classified into two categories: medical applications and agricultural uses. With that in mind, the discovery and procurement of DNA in the biotech business has aided the industry's tremendous growth since the 1970s. Amgen, CSL, Gilead Sciences, and Novo Nordisk are among the top biotech companies in the United States.
The majority of investment and research funds go to medical biotech businesses with annual revenues exceeding $150 billion. This is an important aspect of the booming healthcare business. Biotech has played a key role in the early stages of drug discovery and screening. Some companies go even further, utilizing research data from newly created pharmaceuticals in clinical trials to aid in the prevention of future ailments.
Agricultural biotechnology employs R&D in a very distinct way. They use it to make crops more useful and increase harvests. If food can be made healthier for the animals to eat, eventually all food products can be made more nutritious.
The pharmaceutical sector is unique in that it studies, produces, and sells medicines that are largely made of synthetics and chemicals. Johnson & Johnson, Merck, and Novartis are among the top pharmaceutical corporations.
What more parallels can you find between these two industries? On the plus side, both sectors' workforces are aiming to make a difference in the world. Employees frequently believe that their jobs directly contribute to people living longer, healthier lives. On the flipside, job security in the biotech and pharmaceutical industries is minimal. Many businesses have merged as a result of the rapid expansion. They do this to pool resources, but as a result, there is frequently duplication in the workforce, resulting in layoffs. Both industries are under a lot of pressure. Employees "burn out" as a result of stringent government requirements and deadlines.
Workplace trends are shifting as both industries learn to communicate and interact more effectively. A collaborative approach is more common than an independent one. This notion, combined with several advancements in digital resources, has resulted in much improved working conditions. However, there is still a gender gap in corporate leadership. According to data from 100 businesses, women make up nearly half of all biotech employees (47%) but only 31% of executive teams and 23% of CEOs.
The key to achieving personal and professional objectives is to work on each new skill one at a time, one after the other. This will put them in a good position to succeed in the Biotech industry.
---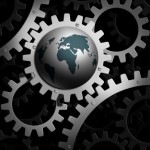 Healthcare
Home cures and other therapies were used to establish healthcare services in ancient times. Experts handled everything at home, including births, circumcision, disease treatment, and death. Home remedies are organic substances such as vegetables, spices, herbs, or other common non-organic compounds that are used to heal a variety of maladies. These procedures were enhanced in modern healthcare to treat certain disorders directly. Healthcare services are medical activities in which persons who desire to treat others learn how to diagnose, treat, and prescribe for a variety of conditions. Although there is no definitive date for when plants, roots, and vegetables were first used as medicine, these techniques have been passed down for thousands of years. The "Treatise of Medical Diagnosis and Prognoses" from Mesopotamia is an example of an old but comprehensive pharmacology. Infectious illness outbreaks, such as water and airborne diseases, compelled governments to devise a system to protect their citizens. Numerous technological talents in healthcare were invented in the 19th and 20th centuries, resulting in the discoveries of chemical medicines, anesthetics, syringes, antiseptics, and penicillin, as well as diagnostic equipment. Germany, England, and the United States were the only countries charging for healthcare services during these early decades. In the twentieth century, modern healthcare reached its pinnacle.
Global health-care spending is predicted to be around $9 trillion per year, with a compound annual growth rate (CAGR) of 4.3 percent. It is apparent that most developing and poor countries cannot afford excellent healthcare and must rely on donations from affluent countries. The healthcare industry is currently beset by a shortage of medical personnel, technology and equipment, and regulation (cybersecurity). Medical technology is continually evolving, with new discoveries and advances being made on a regular basis. These medical technologies are expanding therapy possibilities by providing several treatment options. Due to a lack of physicians and high wait times for appointments, online healthcare management has become popular. According to the United Kingdom's Digital Health Study, approximately 61 million healthcare Google queries are conducted each year.
The availability of private hospitals and clinics has contributed to the reduction of long lines at state hospitals. Even if they have to pay more, it is predicted that 11 percent to 17 percent of the world's population would prefer to travel to private hospitals to avoid long queues at public hospitals and to benefit from the modern equipment they provide. There are currently about 59.8 million health workers in the world, with 39.5 million delivering health services and 19.8 million in administrative roles. Advanced devices are increasingly being utilized to identify illnesses in a precise and timely manner. On a daily basis, magnetic resonance imaging, modern operative surgery diathermy, and many more modern marvel medical technologies advance healthcare. The emergence of new ailments has boosted healthcare studies and research. New diseases are discovered on a daily basis, necessitating new discoveries in disease prevention, treatment, and vaccine as they emerge.
Human diseases, as well as the rate of accidents, will rise as the world's population grows. Additional medical personnel, modern technology, and sufficient funding will be required. The healthcare business is expected to spend more than $18 trillion per year by 2040. Jobs in the healthcare business will grow by 4%, with more than 10 million positions available. Soon, robots will perform more surgeries than people. These robots will be programmed to do specific tasks. Infectious diseases are likely to become more prevalent, but advances in technology will protect us from them. More modern hospitals will be created to accommodate larger populations, and home care-based programs will be implemented to allow patients to be treated at home. The prevention of diseases will become the primary responsibility of most medical personnel as technology and professional medical understanding improves. Vaccinations for a range of diseases will be considered by most states and healthcare providers, and some diseases will be eradicated.
---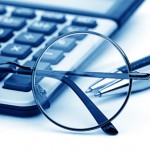 Pharmaceutical
Apothecary , which offered traditional medicines from ancient cultures, gave birth to the contemporary pharmaceutical industry in the early 1800s. The modern industry did not emerge until the later part of the nineteenth century, with the combination of centuries of plant-based innovation with manufacturing processes developed of the industrial revolution. Merck, GSK, and Pfizer were three of the first businesses to start making medications in 1827, 1842, and 1859, respectively. Alkaloids, painkillers, and antiseptics were among the first products. The launch of Bayer in 1863, the inventor of aspirin, which is still one of the most extensively used medications today, is also noteworthy. Moving forward to the early twentieth century, two major innovations occurred that are considered the forerunners of the industry as we know it today. The first was Frederick Banting's discovery of insulin. Insulin is, of course, commonly used to treat diabetes, which used to be a fatal disease. Eli Lilly was the one who was able to develop and commercialize the cure as a viable treatment option. The second major breakthrough was Alexander Florey's discovery of penicillin in 1928, which was used to treat infections. Merck, Pfizer, and Squibb were among the first companies to manufacture the drug, which was originally used to treat soldiers during World War II. The pharmaceutical sector, like many others, was not without its difficulties. The Thalidomide catastrophe in 1961, which caused birth deformities in thousands of women, was perhaps the most catastrophic. The FDA responded with an amendment in 1962, requiring proof of efficacy and, most critically, thorough disclosure of known negative effects. The move from ethical medications to over-the-counter remedies is also noteworthy. Cold and flu treatments, as well as topical pain relievers, were in the forefront of this revolution in the mid-twentieth century.
Currently, ten corporations dominate the industry, holding almost a third of the global market. As previously stated, the industry's roots can be traced back to Germany, where it now generates over $500 billion in annual revenue, with six of these businesses based in the United States. The cost of researching and developing a new drug is estimated to be around $1 billion USD, and it takes years to accomplish. As a result, the industry continues to seek for improved patent timelines prior to generic market availability. To give you some numbers, branded drugs accounted for over 80% of total US market sales in 2019, US spending on medicines was over $500 billion USD, and US manufacturing gross output was close to $220 billion USD. Oncology, antidiabetics, and autoimmune illnesses were the top three therapy areas. In 2019, these expenditures totaled over $200 billion USD. The top pharmaceutical goods by prescription in 2019 were atorvastatin (118 million prescriptions) and antihypertensive medicines (663 million prescriptions). Humira, a biopharmaceutical treatment for arthritis, was the top-selling branded medicine in the United States in 2019, with sales of $21 billion USD. It's important mentioning the generic drug sector, which has been slowly developing for decades as branded drugs have come off patent. Between 2005 and 2019, generic medications accounted for 86 percent of prescriptions in 2019, compared to 50% in 2005. Prescriptions for branded drugs were under 10% in 2019 compared to 40% in 2005. This is owing to the fact that more branded drugs are coming off patent during this time and generic substitutes, which are a typical choice for most health insurance plans, are becoming less expensive. Teva, Mylan, and Novartis are the major generic medication manufacturers in the United States. Levothyroxine, which is used to treat hypothyroidism, is the most commonly prescribed generic medicine. Many patients believe that pharmaceutical firms, both branded and generic, are pressuring doctors to prescribe drugs, driving up healthcare costs and budgets.
Total pharmaceutical sales in North America are estimated to exceed $625 billion by 2023. As a result, the region will have the largest global sales. China is anticipated to invest $170 billion dollars, putting them in second place behind the United States. Keytruda, Humira, and Eliquis are likely to be the top three branded drugs. Humira, the main biologic medicine, is predicted to expand at a rapid rate through 2028. Cannabinoid-based medications are also on the increase, with sales expected to reach $25 billion in 2025 and maybe $50 billion in 2029. Acceptance by the United States and other countries will be critical to this expansion. These medications could be used to treat cancer pain, glaucoma, and epilepsy, among other conditions. Not to mention the possibility for gene therapy, which is currently at the top of many pharmaceutical companies' agendas. Pharmaceutical businesses will have to acknowledge technology as a crucial component of the treatment routine as we move toward more preventive medicines. To increase both drug compliance and health outcomes, this includes combining medicines with personal diagnostic products. Monitoring blood sugar levels in diabetic patients and monitoring cholesterol levels in patients with hypertension and heart disease are two good examples. For both of these disorders, there are a variety of diagnostic devices available. Also, as digital technology is used to record crucial data as part of the survivorship paradigm both before and after treatment, maintaining and monitoring patient outcomes for cancer patients is gaining traction. Finally, a new alternative for improving ROI through merger and acquisition of smaller biotech companies is challenging the old protracted and expensive R&D paradigm. The thirst for giant pharma to purchase biotech companies to develop their pipelines will grow as the biotech industry grows.
---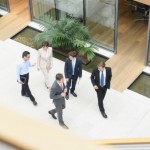 Government
Over the years, the concept of government has evolved in a variety of ways to both lead and answer the needs of populations. All governments, whether national, transnational, regional, or municipal, can be understood to be concerned with six fundamental tasks. Citizenship, Justice, the Social Safety Net and Welfare State, Service Delivery, Economic Development and Globalisation, Risk and Security are some examples.
These are all intertwined and, in some situations, can result in inconsistencies in policy. Population expansion, for example, can be a vital engine of economic progress, but it imposes costs on the delivery of services such as health and education, as well as on the welfare state's expense. As a result, there are qualitative debates regarding which sorts of population increase should be fostered in order to maximize benefits while minimizing costs and the risk of social instability.
Globalisation brings pressure and accountability as a result of international competitiveness. This can be observed in education with the OECD's PISA education system comparisons and how the pressure to perform well in this international benchmark feeds through to specific curricular adjustments. International health benchmarks can both spur innovation and put political pressure on governments, since people want to know why their local services aren't up to par.
Over time, the government has expanded into new policy areas. This has been fueled in part by public demand for novel solutions to problems that require government intervention, as well as governments' decisions to expand their regulatory authority into new sectors. The emergence of international terrorism in recent decades has heightened concern about how to combat radicalization, for example.
Data is increasingly being utilized to detect areas of underperformance, manage external contracts, and assist messaging to demonstrate the value that a government provides to its citizens. This is drastically changing how government is operated, but it also puts a lot of pressure on upskilling so that the massive government workforces can benefit from the massive insights that the data revolution can provide. The agile, whole-of-government strategy required for today's linked, fast developing agenda and population demands has yet to be adopted by most governments.
Government IT projects have a poor track record of being delivered on time and meeting the needs of personnel and other stakeholders in the long run. This is not to minimize the difficulties of functioning on such a large scale. Many government organizations, on the other hand, struggle to build a high-performance work culture, which has an influence on service and policy delivery.
While the government is in charge of determining a country's climate policy, governments must strive to function in a more sustainable manner. There are several reasons for this, including the need to model positive behaviors, the enormous pressures from various segments of the population to move harder and faster toward sustainable practices, and the opportunities to deliver services in a new way, which has the potential to improve quality while also lowering costs by rethinking how things should be done.
Government trust peaked at the outset of the pandemic but has since dwindled, with misinformation adding to the problem. Better and more efficient delivery, which does a better job of listening to concerns and delivering policy responses that address those concerns, is the cause of the reaction. Governments have had to act to help economies through the tremendous shock of the epidemic, which has resulted in a rise in the size of the state in relation to GDP across all developed economies in the last couple of years. General Government spending as a percentage of GDP has risen to 51.5 percent in the UK, compared to 48 percent in the US and the Netherlands. Italy's government spending as a percentage of GDP is substantially greater, at 57 percent.
Since the financial crisis, the government's finances have been under severe strain, which has been exacerbated by the pandemic. There is pressure to repair balance sheets, but this cannot be accomplished solely through austerity; taxation structures must be overhauled, and both domestic and foreign tax loopholes must be closed.
Economic development is the most effective approach to repair public finances, and here, sustainability and green investments have huge potential to create a new generation of skilled jobs. Better coordination between employment and education to encourage skills development throughout one's life will promote not only economic growth but also social mobility and equality. This means there will be less emphasis on culture war debates.
The pandemic has accelerated tendencies that have been present for some time, such as the shift away from traditional retail and a rise in working from home. This is having an impact on local communities, but it does not have to be a tragedy. As a result of these tendencies, many more affluent communities have seen a rebound. Unfortunately, poorer areas have lost even more services and facilities. The problem is determining how to regenerate these areas in a long-term manner. Putting money into outdated solutions will not solve the problem; instead, fresh ideas must be developed.
---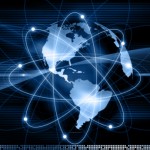 Consultancy
The first instance of management consulting can be found in Boston, Massachusetts, in the year 1886. Arthur D. Little, an MIT professor, formed a business in his name on October 1, 1886. With a concentration on chemical research, the goal of this corporation was to bridge the gap between science and business objectives. When his company won a significant outsourcing project for General Motors in 1911, the business concept of providing work for others took off, as did the creation of consulting.
As many banks and investment firms required restructuring assistance during the Great Depression of 1929, consulting grew into an industry. Large US consulting firms began opening offices in Europe in the 1960s, and consulting activities expanded into areas such as information technology and operations in the 1970s and 1980s. Consulting expanded into a multi-billion-euro sector as it influenced more and more processes and functional areas.
The entire market size ranges from €100 billion to €250 billion, depending on whose market definition is used as a basis (e.g., ALM Intelligence in the US or FEACO in the EU).
According to data from FEACO, which tends toward the upper end of the market size range, the various European consulting markets expand at rates ranging from 4% to 12% each year, with an average of 8% for Europe as a whole. If we focus on Germany, the 2019 data shows a total market volume of €36 billion generated by around 150k employees, 83 percent of whom are professionals, and 17 percent of whom are employees. Around 40% of consulting services in Germany are focused on operations, 20% each on technology and strategy, and little over 10% on people and change.
With 16k people, 72 percent professionals, and 28 percent staff, Austria's consulting business is worth around €6 billion. In Switzerland, the market is worth around 2 billion euros, with 7000 people, 90% of whom are professionals and 10% are non-professionals.
When looking at the customers of consulting services in the DACH region (Germany, Austria, and Switzerland), the manufacturing industry (around 1/3 of total demand) drives the most demand in Germany and Austria, while financial service providers (also around 1/3 of total demand) drive the most demand in Switzerland.
Digital Transformation projects and Green/sustainable projects are two of the most popular consulting trends:
Taking Charge of the Digital Transformation
In consulting, transformation projects have always been important. The digital transition, on the other hand, is a massive challenge on par with the first industrial revolution.
It affects every industry and business of all sizes throughout time. Consulting firms must ensure that their clients receive appropriate solutions and that they are aware of digital business models and technical advancements. Blockchains can be used to transfer procedures that previously required a middleman to operate as a service provider, resulting in considerable time and cost savings. It will, however, raise issues of power and security that consulting firms must be aware of in order to provide excellent services in this area.
Taking the Lead on the Green Transformation
On a worldwide scale, two races are taking place. The first is a race between countries to convert their "old industries" into green economies while preserving their wealth (corporate profits, citizens jobs, taxes).
The second race is the entire world, which includes all countries working on solutions to the "heat effect" created by emissions from manufacturing, farming, transportation, and other sectors of the economy. The challenge is that in order to win the second race, the fossil-based economy that has evolved over the last 150 years must be changed into a renewable economy within the next two to three decades.
Consulting firms are competing in both races, as they work on climate change projects for global organizations as well as green transformation projects for individual governments and corporations. It will be fascinating to watch what concepts, tactics, and solutions they come up with to address these issues.
Overall, consulting businesses can benefit from my effective coaching approach by training consultants to comprehend both the business and human components of a problem, which they are normally taught to master. This allows them to remain competitive in terms of providing the greatest solutions to clients and attracting the best staff.
---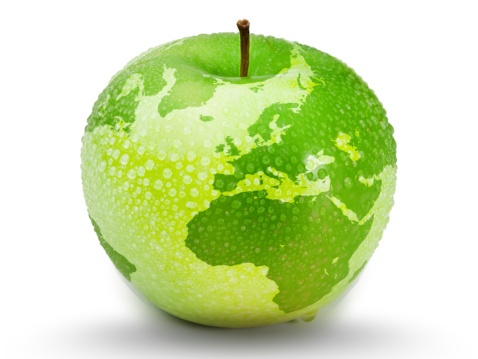 Locations
This service is primarily available within the following locations: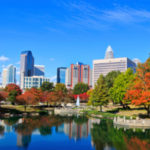 Charlotte NC
With a population of just under 875,000 people, Charlotte is the most populous city in North Carolina, and it is located in the heart of a metropolitan region that has a population of more than 2,660,000. It is the third-fastest-growing large city in the United States, as well as the state's main commercial centre.
When the community was founded in 1768, European settlers named it Charlotte after King George III's wife, Queen Charlotte. Originally, the city was known as the seat of the Presbyterian church. Over time, though, so many other denominations established churches that it was dubbed the City of Churches. Late in the American Revolution, British General Cornwallis and his forces landed in town, only to be shot at by local sharpshooters during battles in the region. He described the town as a "rebellion's hornet's nest."
The terms "hornet's nest" and "hornets" are still used in Charlotte's culture, and may be seen on police uniforms and the local basketball team. Gold was discovered in 1799, and the area remained a major gold producer until the mid-nineteenth century. New rail lines were built to help transport goods from Charlotte to the Charleston, South Carolina, port for distribution. During the Civil War, military units used these routes to transport Confederate military supplies. During the war, a structure built in 1837 to serve as the United States Mint was taken over and used as a Confederate headquarters and hospital. Cotton processing and the railroad were important for a population boom following the Civil War. During World War I, the federal government created Camp Greene to accommodate additional citizens. During the 1960s, Charlotte became home to many of the largest banking systems that are still operating today, establishing a major industry in the city. Charlotte is presently the second-largest banking center in the United States, after New York City.
Charlotte, North Carolina, is not only recognized for its banking business, but it also houses seven Fortune 500 corporations, including Bank of America, Duke Energy, and Honeywell, to name a few. It's where Family Dollar, Nucor, and Belk have their headquarters. It also houses a diversified range of enterprises, including food, packaging, financial services, chemical manufacturer Albemarle Corporation, motor and transportation companies, and additional establishments that provide inhabitants and visitors with a diverse range of shopping options.
The Charlotte metropolitan area is home to a number of racing venues and events, including the Bank of America ROVAL 400 and the Coca-Cola 500, both contested at the Charlotte Motor Speedway, as well as racing companies such as Chip Ganassi Racing and Joe Gibbs Racing. Charlotte also has a number of recreational parks and sports teams, including the Charlotte Hornets of the NBA, the Carolina Panthers of the National Football Conference, and the Carolina Hurricanes of the National Hockey League. The University of North Carolina at Charlotte, Queen's University of Charlotte, and Davidson College are among the metropolitan area's 25 college and university campuses. Charlotte now has a lot to offer residents of the metropolitan region as well as tourists to its many sports and recreational sites.
Approximately 1.5 million people work in the Charlotte region, bringing in more than $185 billion every year. The population of the area is constantly increasing, with almost 3,000 individuals relocating to the area every month. Since 2010, the population has increased by more than 15%, and by 2030, it is expected to increase by another 14%. Increases in area businesses such as manufacturing, health care, technology, and financial services coming to the area, pulled in by the area's location, infrastructure, and people available for employment, have aided the area's expansion.
Charlotte's future is inextricably linked to its energy-related businesses, educational possibilities, financial institutions, and other large established firms. In addition to this, Charlotte has a variety of sporting events, entertainment venues, and local recreational parks and activities to keep locals and visitors entertained. Knowing that Charlotte is the 15th largest city in the United States and the 7th fastest-growing metropolitan area, the city produced the Charlotte Future 2040 Comprehensive Plan and Policy Map to assist build a vision for the future. The city is conducting a study to gather information on how residents live, work, and play in the area in order to assist guide decisions made over the next few decades. The Plan will aid in the development, transportation, and mobility of the city and its surrounding areas. The goal is to be proactive and imaginative, looking for long-term solutions to create a community where everyone can prosper. The goal is to achieve its mission of providing great public services that enhance citizen safety, health, and quality of life, as well as to build a city that will attract new industries, people, and visitors in the next decades. By following this approach, the city will be better prepared to welcome new industries, inhabitants, and visitors in the future, as well as prepare for the city's ever-growing future.
Charlotte Douglas International Airport (CLT) is continuing to expand in anticipation of future growth in the area, which will benefit local businesses. CLT was previously classified as the 34th busiest airport in the world in 2019 by serving more than 50 million passengers, averaging almost 1,600 daily airline operations and connecting travelers to more than 170 destinations with nonstop flights. Fortunately, CLT has fared better than other major hubs in recovering from the epidemic, climbing to the 18th busiest airport in 2020. CLT is striving aggressively to increase its footprint in aviation service by adding a new runway and increasing passenger capacity with two major lobby renovations and concourse A and C expansions.
The airport's increased capacity and capability, as well as its long-term plans, provide an opportunity for new companies to explore making adjustments or expanding to Charlotte as their new home.
---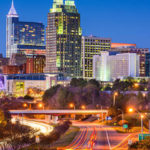 Raleigh NC
Raleigh has a population density of 3,315 persons per square mile, spanning 147 miles.
Raleigh was founded to serve as both the geological and intellectual heart of North Carolina, according to its founders. While the city served as the seat of state government, it also grew as a commercial center as more firms were brought into the city's orbit. After its founding in 1792, Raleigh became regarded as a center for government and great business. The retail market increased, and the city grew with it.
Manufacturing and agriculture have always been important parts of North Carolina's economic character. After the Civil War, the city's printing presses fueled an economic boom, with newspapers and publishers proliferating as the twentieth century approached. After WWII, the suburban housing market in Raleigh exploded as more individuals sought to live and work within the city limits.
RTP, one of the country's largest and most successful research parks and a significant high-tech and biotech research center in the United States, was founded in 1959 and has resulted in the creation of tens of thousands of jobs in the disciplines of science and technology. By the early twenty-first century, Raleigh had become one of the fastest-growing cities in the United States.
Raleigh, NC, is the second-biggest city in North Carolina and the 40th largest city in the United States, with a 2020 population of 483,579 people. It is located in Wake County. Raleigh's current population reflects the city's cultural and ethnic variety. Despite the fact that more than 90% of inhabitants have completed high school and a little more than half have a college diploma, about a quarter of the population lives in poverty.
Because Raleigh is the state capital, government and education account for two-thirds of the economy, with healthcare accounting for the remaining third. Raleigh's technological and environmental firms have gotten more attention as a result of the city's concentration on green technology, which could lead to more changes in transportation and infrastructure both inside and outside the city borders.
Residents and visitors can enjoy a range of athletic events, museums, parks, and performing arts venues in Raleigh. Customers come from all across the state to shop at the various retail businesses, both large and small.
The city's biggest industries are health care, education (with nearly 20 colleges and universities in the vicinity), and government. Manufacturing has increased as local businesses collaborate with local schools and research universities to develop better products and machinery. In the last 20 years, the neighborhood has virtually doubled in size and is becoming known for its affordability, schools, career prospects, and high quality of life.
Raleigh's population has been growing at a rate of 48 new people per day as residents from the northeastern states, mainly New York, New Jersey, and Pennsylvania, have been relocating to the area. As the neighborhood grows, this population rise will lead to an increase in the real estate market. The population of the future is expected to be increasingly varied and educated.
While manufacturing, retail, and professional services, as well as government and education, will account for the majority of Raleigh's future market outlook, technology and research will play an increasingly important role as the city grows.
Because many print and broadcast organizations are based in Raleigh, the city will continue to be involved in media activities. Its proximity to Triangle will continue to attract new inhabitants, since the high-tech research and development park, which has more than 300 enterprises and 55,000 employees, provides jobs in growing industries. Higher education, sophisticated research and development institutions, and the technology industry will all be strong draws for the area, which will be aided by the growing population.
Raleigh is served by interstate highways, major US highways, Amtrak, and the Raleigh-Durham International Airport, which is North Carolina's second-largest airport and serves a wide range of passenger and cargo aircraft.
---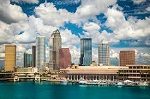 Tampa FL
Tampa, Florida's third most populous city and the major city in the Tampa Bay Area, which also includes St. Petersburg and Clearwater, is located on the Gulf Coast of the United States. Tampa was formed as the 'Village of Tampa' after Florida was formally recognized the 27th state of America in 1845, then reincorporated as a town in 1855. The discovery of phosphate in southeastern Tampa boosted the city's economy in the 1880s, and cigar manufacturing became its mainstay in the early twentieth century. Several auxiliary airfields were created in and around Tampa Bay during World War II, and by the 1950s and 1960s, the city had experienced massive population growth, resulting in a construction and economic boom.
Tampa is now known as the "Wall Street of the South." Hedge funds and financial services organizations from New York and Boston have been flocking to the city in recent years. The financial and professional services business is the fastest-growing in the Tampa metro area, with double-digit job growth year over year. One out of every four business and information services enterprises in Florida is located here.
Tampa is home to regional offices for major banks and telecommunications businesses. The Tampa MSA is home to 10% of the Fortune 50 and 9% of the Fortune 100 corporations in the United States. JP Morgan Chase, Fisher Investments, Citi, PwC, Depository Trust & Clearing Corporation, MetLife, TransferWise, and USAA are among the companies that have established or are developing their operations here. Tampa's insurance industry is a major contributor to the city's economy, with companies including Nationwide, State Farm, GEICO, and MGIC Investment Corporation calling the city home.
The financial and professional services sector employs about 340,000 people in the Tampa Metropolitan Statistical Area (MSA). Despite the new coronavirus outbreak, finance sector employment remained strong.
Because of its business-friendly atmosphere, low cost of doing business, and world-class talent pool, Tampa Bay has garnered favor among banking, finance, and insurance industries. Site Selection magazine ranked Florida 15th out of the top 25 best states to do business in its 2020 Business Climate Rankings. Tampa benefits from Florida's business climate, scoring highly on indicators including state economic freedom, state business tax, and state fiscal health. Florida is ahead of California, New York, Texas, and Washington in this regard. People and businesses are drawn to Tampa because of the lower taxes, greater earnings, and faster economic growth.
Tampa's technology industry is growing. With over 50,000 employees across multiple technology industries, tech jobs make for 3.9 percent of the city's overall workforce concentration, exceeding Miami, Orlando, and Jacksonville. The number of tech jobs in Tampa Bay is expected to increase by 8.5 percent by 2025, above the national average by 2%. Software and application developers, computer system analysts, systems administrators, and computer user assistance professionals are among the most popular IT careers. In Tampa, the average yearly compensation for a tech professional is $89,032, more than double that of non-tech workers. Demand for data scientists, cybersecurity specialists, software engineers, and IT user support specialists is predicted to drive job growth in 2021.
---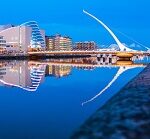 Dublin IR
According to a new poll, Dublin's economy is growing, with employment at record highs in the fourth quarter of 2018. The 17th edition of the Dublin Economic Monitor revealed that unemployment had dropped to 4.9 percent, the lowest level since the fourth quarter of 2007, with over 700,000 people employed. In 2018, a total of 25,000 workers were added to the workforce. Renters and potential homebuyers in the region received some temporary reprieve. Rent and property prices are starting to fall, with average monthly residential rents at €1,650. In February 2019, property values declined for the fourth month in a row, the longest drop in seven years. Housing completions topped 2,000 in the fourth quarter of 2018. "While the continued strong performance of the Dublin economy, particularly in terms of job-creation, is to be welcomed, this success will present a range of new challenges," said Steven O'Gara, Dublin City Council's senior economic development officer. "Our ability to attract and retain the world-class talent that we need to propel key sectors forward will put a significant additional strain on the region's transport and housing infrastructure. We must be prepared to meet the challenges head on, and provide sustainable solutions. " We must be ready to face the difficulties head on and offer long-term answers. EY-DKM Economic Advisory developed the report on behalf of the four Dublin local councils. "Data presently suggests that many of the major performance indicators are continuing on an upward trend," said Ciara Morley, economist at EY-DKM Economic Advisory, "after what looked to be the first signs of stability in the Dublin economy at the close of 2018." "Housing is one of the major exceptions, with residential rentals and, in particular, home prices slowing. Given the long-standing challenges in the housing market, this is a very positive change in the data. In the next quarters, improvements in the supply side of the market should feed into this trend." In addition, the city was ranked third in the inaugural FDI Smart Locations of the Future 2019/20. The Smart Docklands project, a collaboration between Dublin City Council and Trinity College's Connect Centre to provide a testbed for future innovation and technologies, received strong support and won first place in the FDI Strategy category.
---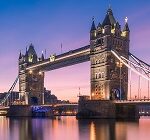 London UK
At the end of the 19th century, London was the world's financial center, with over half of worldwide trade being financed in pounds sterling. In the twentieth century, the city served as a banker to the British empire. It is now the world's second-largest financial center, with over a million people employed. For nearly half a century, London has controlled the global foreign currency market. Along with Frankfurt and Paris, it is Europe's most important financial center, threatening New York's dominance. Financial services make for 7.2 percent of the UK's GDP and 11% of overall tax revenue. The City, Canary Wharf, Camden & Islington, Lambeth & Southwark, Lambeth & Southwark, and Westminster are the five major business districts in London. The majority of financial transactions in Europe take place in London, either directly or indirectly.
Brexit has shattered the city's financial dominance to some extent. Assets worth 800 billion pounds had departed Britain for other European financial hubs in the run-up to the scheduled leave date of March 29, 2019, according to consultant company Ernst & Young. In 2019, however, venture capital investment in the United Kingdom outpaced that of France and Germany combined.
Brexit is also anticipated to affect the city's ability to attract international talent. Around 785,000 Britons reside in the EU, with roughly 70% of them residing in France, Germany, and Spain. For decades, the United Kingdom has relied on Europe to fill engineering, medical, construction, and housekeeping positions. A fifth of small enterprises in the UK employ at least one EU-born employee, with nearly half of those firms placing EU citizens in mid-skill posts and a third in high-skill roles. COVID-19 has placed a further pall over the country's labor market, with ramifications expected in the digital skills gap, which is already an issue for British banks.
London boasts a thriving insurance industry with unrivaled reach and specialization. It is the only city in which all 20 of the world's largest insurance and reinsurance companies have a presence. In London, Lloyd's of London is a well-known insurance and reinsurance market. It is not an insurance firm; rather, it is a marketplace where corporations and private individuals pool and distribute risk through syndicates of financial backers or underwriters, or'members.' By 2020, Lloyd's had 76 syndicates writing £35.5 billion in gross premiums on risks, the majority of which came from North America, with the rest coming from Europe and the rest of the world.
London is a formidable competitor to Silicon Valley in terms of technology. It is the fifth most innovative city in the world (according to the Global Innovation Index 2019) and home to the world's third largest digital technology sector. It is also ranked fifth among Europe's top 20 cities for tech investment. Artificial intelligence businesses are twice as numerous in London as they are in Berlin, Paris, and other major European cities. In terms of the amount of start-ups and companies reaching unicorn status, it ranks fourth behind the Bay Area, Beijing, and New York. In 2020, the UK's tech venture capital investment surpassed all other countries except China and the United States, reaching a new high of $15 billion.
---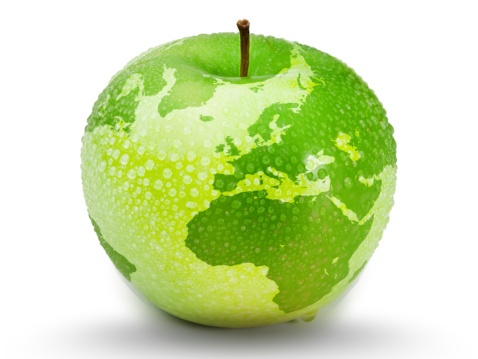 Program Benefits
Operations
Employee utilization
Capacity planning
Process improvement
Systems understanding
Involved Commitment
Rising Productivity
Clear Assignments
Personal Effectiveness
Overcoming Inertia
Negative Entropy
Management
Engaged Workforce
Increased Trust
Heightened Teamwork
Productive Meetings
Idea Generation
Role Clarity
Tasking Formula
BOP understanding
Strategic direction
Shared vision
Human Resources
Improved moral
Reduced Conflict
Infrastructure Knowledge
Management Processes
Managing Change
Heightened EQ
Transparent Systems
Team building
Change culture
Solution ownership
Achievements
Consultancy
For Ascension Advising Solutions, LLC: Mr. Shortt has successfully trained and onboarded 10 additional professional business consultants, as well as an education consultant, as a result of business growth and expansion activities, which also included incorporating in Europe.
---
Biotechnology
While at BeckmanCoulter Diagnostics: Mr. Shortt was a direct contributor for achieving top regional sales goals by personal sales activities relating to giving sales presentations (on site and at regional events) and customer education sessions relating to manual and automated research and IVD products.
---
Government
While at the US Army: Mr. Shortt achieved successful completion of the Captain's Career coursework as well as the Captain's Advanced Coursework and gained extensive skillsets via the high-level military leadership and personnel management training. Mr. Shortt gained experience by contributing in various clinical settings in managerial capacities throughout the US, to include Military installations as well as Veteran's Affairs Medical Centers.
---
Healthcare
While at McKesson in product management: Mr. Shortt, along with the quality control and development teams, contributed to being one of the first platforms to achieve Meaningful Use 2 certification for Health Information Systems. Mr. Shortt designed and trained numerous product enhancements driven either by market demands or regulatory requirements.
---
Pharmaceutical
While at Roche: Mr. Shortt achieved top applications sales in the nation while part of a sales team of over 100, by taking a consultative sales approach, balancing cost versus performance. As a part of the sales process, Mr. Shortt trained numerous potential and existing healthcare clients in various applications, hardware and workflow automation.
---
More detailed achievements, references and testimonials are confidentially available to clients upon request.
---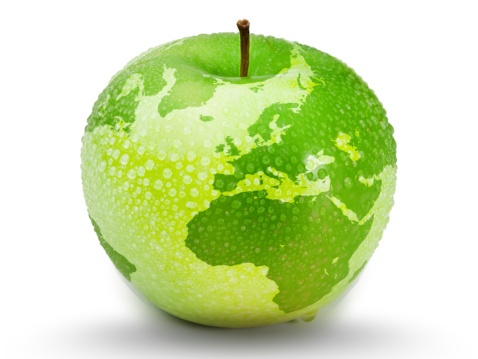 Client Telephone Conference (CTC)
If you have any questions or if you would like to arrange a Client Telephone Conference (CTC) to discuss this particular Unique Consulting Service Proposition (UCSP) in more detail, please CLICK HERE.