Organizational Effectiveness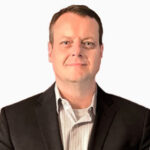 The Appleton Greene Corporate Training Program (CTP) for Organizational Effectiveness is provided by Mr. Matthews MBA BA Certified Learning Provider (CLP). Program Specifications: Monthly cost USD$2,500.00; Monthly Workshops 6 hours; Monthly Support 4 hours; Program Duration 24 months; Program orders subject to ongoing availability.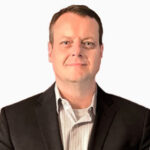 Personal Profile
TO BE ADVISED
To request further information about Mr. Matthews through Appleton Greene, please Click Here.
---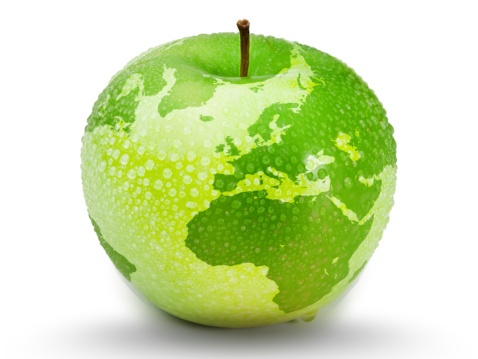 (CLP) Programs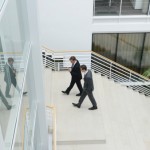 Appleton Greene corporate training programs are all process-driven. They are used as vehicles to implement tangible business processes within clients' organizations, together with training, support and facilitation during the use of these processes. Corporate training programs are therefore implemented over a sustainable period of time, that is to say, between 1 year (incorporating 12 monthly workshops), and 4 years (incorporating 48 monthly workshops). Your program information guide will specify how long each program takes to complete. Each monthly workshop takes 6 hours to implement and can be undertaken either on the client's premises, an Appleton Greene serviced office, or online via the internet. This enables clients to implement each part of their business process, before moving onto the next stage of the program and enables employees to plan their study time around their current work commitments. The result is far greater program benefit, over a more sustainable period of time and a significantly improved return on investment.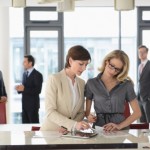 Appleton Greene uses standard and bespoke corporate training programs as vessels to transfer business process improvement knowledge into the heart of our clients' organizations. Each individual program focuses upon the implementation of a specific business process, which enables clients to easily quantify their return on investment. There are hundreds of established Appleton Greene corporate training products now available to clients within customer services, e-business, finance, globalization, human resources, information technology, legal, management, marketing and production. It does not matter whether a client's employees are located within one office, or an unlimited number of international offices, we can still bring them together to learn and implement specific business processes collectively. Our approach to global localization enables us to provide clients with a truly international service with that all important personal touch. Appleton Greene corporate training programs can be provided virtually or locally and they are all unique in that they individually focus upon a specific business function. All (CLP) programs are implemented over a sustainable period of time, usually between 1-4 years, incorporating 12-48 monthly workshops and professional support is consistently provided during this time by qualified learning providers and where appropriate, by Accredited Consultants.
---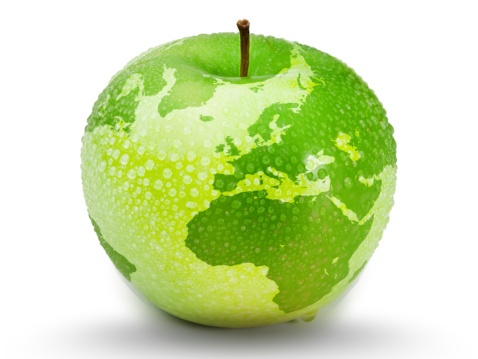 Executive summary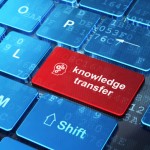 Organizational Effectiveness
History
Efficiency and effectiveness were originally coined as concepts in industrial engineering. These concepts eventually came of age during the twentieth century and have since become an important requirement for organizations and the corporate world. Management theorists like Frank and Lillian Gilberth and Frederick Taylor have all designed studies and techniques to improve efficiency in the workplace and come up with ways to prioritize effective business operations.
Work simplification efforts gathered pace during the recent wave for efficient processes and it was during this time that streamlined processes started to pop up in organizations. The concept of effectiveness takes into consideration value creation and customer satisfaction. This concept first became popular in the United States late into the 20th Century. Americans perceived Japanese products, including their electronics and cars, as carrying great value and quality, and hence replicated the efficient processes that the Japanese had introduced to improve effectiveness.
Both words, efficiency and effectiveness, are often treated as synonyms, with certain entrepreneurs thinking of effectiveness as an extension of efficiency. The same goes for words like productivity, proficiency and competency. From a layperson's perspective, all of these business terms appear to be the same. However, there are certain intricate differences that pop up in more formal managerial discussions.
The words efficiency and effectiveness can take on different meanings as well during formal discussions. In process engineering, guru Lon Roberts defined efficiency to be "the degree of economy with which the process consumes resources-especially time and money". He distinguished effectiveness as "how well the process actually accomplishes its intended purpose, here again from the customer's point of view."
A simpler way to look at both these metrics is by defining efficiency as the effort put toward doing things right, while effectiveness can be described as doing the right things on a consistent basis. A company can do wrong things efficiently, without much reward, because both of these concepts are fully utilized when you do the right thing consistently.
Some process efficiency measures are:
• Cycle time per unit, transaction, or labor cost
• Queue time per unit, transaction, or process step
• Percent on-time delivery
• Inventory turns
• Cost of poor quality per unit of output
• Percent of time items were out of stock when needed
• Resources (dollars, labor) expended per unit of output
Some measures for effectiveness are:
• How well the process and its output meet the requirements of the end user or customer
• How well the inputs from the external suppliers meet the requirements of the process
• How well the output of the sub process meets the requirements of the next phase in the process (internal customers)
The concepts of efficiency and effectiveness have become even clearer with the passage of time. Both of these concepts now play an important role in business operations and are considered significant in the journey toward success. Businesses realized late in the 20th century that success in the modern would come through effectiveness and the general effort to do things right consistently.
---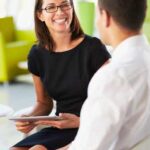 Current Position
In today's developing world, organizational effectiveness relates to the efficiency of numerous business areas under the umbrella of a single management. Organizations have developed contingency plans to minimize the impact of disruptions on their processes and prioritized efficiency and consistency over volatility.
Businesses in the current world implement and measure effectiveness based on the following metrics:
• Employee performance: Are employees within your organization productive and motivated enough to perform? Do they just perform their bare minimum without putting in the extra effort? Performance usually depends on the effectiveness of employee training in any organization, the tools, management and work environment among other factors.
• Leadership Style: The leadership style in the firm can also impact the overall effectiveness of the organization. How well do the leaders in your firm manage their responsibilities? Leadership quality can significantly impact employee performance, productivity, corporate climate and a number of other business areas.
• Organizational Structure: The next factor to consider here is the structure of your organization. The organizational structure also has a significant impact on the performance of an organization. Most organizations have a democratic, top-down, autocratic or laissez-faire style of leadership or hierarchy. A more democratic organization might have better efficiency due to the autonomy provided to employees.
• Organizational Culture: Organizational culture and behavior are two things that walk hand in hand. Organizational culture is one thing that significantly affects the performance of all members in an organization. A toxic work culture promotes disputes and might not be conducive to growth and effectiveness.
Organizations are leaving a lot of beliefs from the past behind to achieve organizational effectiveness. While effectiveness and efficiency were previously only connected to cutting costs and saving time, they now include a broader discussion on improving responsiveness as well. Organizations are now expected to be responsive, in addition to just being efficient. As a result, the traditional concepts of efficiency are left behind for a more inclusive measure of organizational effectiveness through the addition of responsiveness. Organizations want to be responsive to meet customer expectations in time and give them the kind of service standard they require in the time they require.
---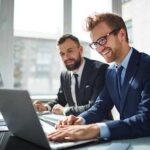 Future Outlook
The future of organizational effectiveness in complex organizations with intricate hierarchies and complex customer expectations would be based on the systems of organizational effectiveness. These systems include:
Leadership
To achieve better results and sustain efficiency within the organization, managers should take the role of leaders and define/redefine key processes within the organization. Execution should be prioritized as well and should be translated into a better understanding of the vision and mission of the organization. For efficiency to be prioritized, leaders should translate vision and values into objectives and strategies, processes and practices into accountability and performance.
Leaders will be required to address three questions here:
1. What unique value do you bring to customers through your vision/value? The unique value is your competitive advantage and helps separate you from the rest.
2. What is distinct about the way you fulfill and satisfy the needs of your stakeholders and customers? Does your strategy support your vision in achieving organizational effectiveness and competitive advantage?
3. Are the elements of your organization designed to help achieve your vision and improve effectiveness?
The answers to these questions can determine future measures toward effectiveness.
Communication
Efficiency is often the end result of improved communication. Every exchange is a potential step toward success. Organizations today realize the importance of strategic communication and are coming up with ways to strategize and implement these steps in an even broader manner. The leadership team should communicate objectives, set plans and align strategies across teams and hierarchies in a clear manner. With better tech advances on the cards, this is bound to become even better over time.
Accountability
Leaders are responsible for translating their strategies and vision into goals and objectives for every employee within the firm. Management by objectives is a popular leadership style to set strategies and is bound to become a norm in organizations over time. Leaders need to add discipline into their processes and ensure that every employee understands their role in organizational effectiveness and is held accountable for lapses.
Delivery
Organizations of the future will develop processes that are locally responsive, internally efficient and globally adaptive. Complexity in delivery processes is a thing of the past as organizations today prioritize simplicity in delivery patterns with an adaptable approach that prioritizes both, responsiveness and efficiency. Operations need to use the most effective techniques in support of major objectives and initiatives.
Performance Assessment
Performance assessment systems of the future will be designed to attract, train, develop and retain the most hardworking and talented employees within your organization. The idea is to achieve organizational effectiveness by attracting the right talent, helping them develop over time and retaining them through a positive culture, leadership style and perks. Organizational effectiveness is only achieved through consistency in employee performance and retention.
Measurement
The measurement processes should develop a positive system of course-correction whenever organizational effectiveness is compromised. Organizations will soon implement concrete measures to facilitate consistent performance, predictable results and quality control. Predictability might sound far-fetched, but is definitely a part of the future of organizational effectiveness.
This framework for the future will help managers of tomorrow view just how they can prioritize and improve their organizational effectiveness.
---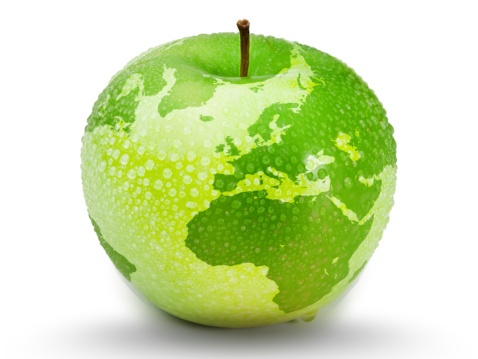 Curriculum
Organizational Effectiveness – Part 1- Year 1
Part 1 Month 1 Introduction
Part 1 Month 2 Analysis Execution
Part 1 Month 3 Analysis Results
Part 1 Month 4 Work Management
Part 1 Month 5 Execution Introduction
Part 1 Month 6 Execution Opportunities
Part 1 Month 7 Execution Improvements
Part 1 Month 8 Execution Sustainability
Part 1 Month 9 Planning Introduction
Part 1 Month 10 Planning Opportunities
Part 1 Month 11 Planning Improvements
Part 1 Month 12 Reporting Introduction
---
Organizational Effectiveness – Part 2- Year 2
Part 2 Month 1 Reporting Opportunities
Part 2 Month 2 Reporting Improvements
Part 2 Month 3 Forecasting Introduction
Part 2 Month 4 Forecasting Opportunities
Part 2 Month 5 Forecasting Improvements
Part 2 Month 6 CI Introduction
Part 2 Month 7 CI Opportunities
Part 2 Month 8 CI Improvements
Part 2 Month 9 Final Analysis
Part 2 Month 10 Analysis Improvements
Part 2 Month 11 Final Results
Part 2 Month 12 Next Steps
---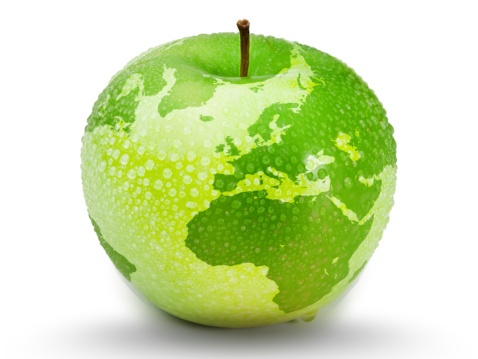 Program Objectives
The content below represents the Key Program Objectives (KPO) for the Appleton Greene Organizational Effectiveness corporate training program.
Organizational Effectiveness – Part 1- Year 1
Part 01 Month 01: Introduction
The executive leadership team and local management will be participants in the introduction of the organizational effectiveness training program. The objectives of this workshop are to gain an overall understanding of organizational effectiveness, for each participant to understand their role in improving their area or department, be introduced to the objectives of this training, how to perform an analysis using specific analytical tools and how the success of this training is determined.
To generate an overall understanding of organizational effectiveness, the first section of the workshop will focus on when the world began developing organizational effectiveness all the way to the way it is used today. The participants will be given bespoke examples relating to both, their industry and their function within an organization. This section will end with where organizational effectiveness is trending today and what to expect from the future.
The next section of the workshop focuses on the roles each executive manager will play within this training program and what is expected of each of them. This cements the foundation of ownership with each participant of the process and the results of the training. During this section, participants will receive a brief overview of the challenges of change management, work management and management operating systems.
Determining the success of any engagement begins with understanding a baseline or starting point. The last section of this workshop focuses on determining the perceived and actual baseline of current performance. The remainder of this section and the workshop is to demonstrate and train participants on how to conduct analysis using some specific tools that will be made available to them. These analysis tools focus on opportunities in work execution, defining the gap to absolute capacity and barriers to reaching absolute capacity from both, the employee and manager's points of view. The local management team that will be conducting the initial analyses will be trained in how to perform the analysis, what to look for when conducting the analysis and why what they are looking for is meaningful and impactful.
The assignment between this workshop and the next will be to complete an initial series of analyses that focus on the work execution (employee and manager day in the life studies), defining the gap to absolute capacity and barriers to reaching absolute capacity. Additionally, they will be asked to complete some initial personal assessments that they will receive feedback on from consultants during the next workshop.
---