New Product Business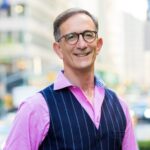 The Appleton Greene Corporate Training Program (CTP) for New Product Business is provided by Mr. Faigen MEng Certified Learning Provider (CLP). Program Specifications: Monthly cost USD$2,500.00; Monthly Workshops 6 hours; Monthly Support 4 hours; Program Duration 12 months; Program orders subject to ongoing availability.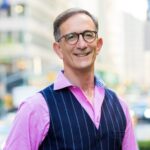 Personal Profile
Throughout his career, Mr. Faigen has been laying-flat the issues that block innovative new products from becoming successful businesses. His unique perspective has been shaped by his hands-on experience in Research, Development, Product Test, Customer Experience, Product Management, Marketing, Sales & Brand, founding and leading three software startups, and over 20 years in consulting. He created New Product Business as a pragmatic approach to drive successful commercial outcomes amidst the inherent uncertainty that stymies innovation.
Each of his functional positions taught him how to master pieces of innovation's complexity. His career started in high-tech R&D which was seen by that industry as the natural owner of innovation since it created new products. His roles in Marketing, Sales and Brand introduced the need for a strong voice-of-customer to guide a new product's value proposition. Leading Product Management for a $3Bn hardware/software company highlighted the need for portfolio planning and product life cycle management. And consulting to dozens of clients across industries highlighted the need for speed of action across the entire business to scale commercial success for new businesses.
These lessons, however, only partially answered the question, "why do companies struggle with getting their desired financial outcomes from new products"?
Over the previous 20 years, the game clock was reset to "Digital" challenging every company to bring new products to market faster. The common (and flawed) approach was to focus was on developing new products, not new product businesses, but even within new product development, there were significant challenges. Mr. Faigen helped several clients accelerate their internal clocks so they could compete at Digital speed, however, these early engagements also uncovered related problems that had to be flattened for a company to be commercially successful at innovation. Specifically, companies needed a new decision-making model to deal with innovation's inherently high-level of uncertainty. Uncertainty impacts how projects are funded, how many projects need to be undertaken in parallel, the criticality to use learning as a measure of innovation progress, and the way a company should organize.
Mr. Faigen responded to the need for tools to handle this uncertainty and gathered, built, and incorporated them into the New Product Business approach.
Mr. Faigen holds a Bachelors and Masters in Mechanical Engineering and is a Professional Engineer.
To request further information about Mr. Faigen through Appleton Greene, please Click Here.
---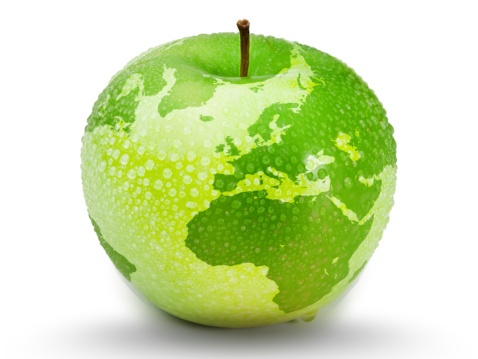 (CLP) Programs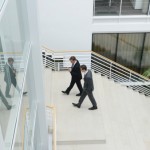 Appleton Greene corporate training programs are all process-driven. They are used as vehicles to implement tangible business processes within clients' organizations, together with training, support and facilitation during the use of these processes. Corporate training programs are therefore implemented over a sustainable period of time, that is to say, between 1 year (incorporating 12 monthly workshops), and 4 years (incorporating 48 monthly workshops). Your program information guide will specify how long each program takes to complete. Each monthly workshop takes 6 hours to implement and can be undertaken either on the client's premises, an Appleton Greene serviced office, or online via the internet. This enables clients to implement each part of their business process, before moving onto the next stage of the program and enables employees to plan their study time around their current work commitments. The result is far greater program benefit, over a more sustainable period of time and a significantly improved return on investment.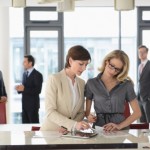 Appleton Greene uses standard and bespoke corporate training programs as vessels to transfer business process improvement knowledge into the heart of our clients' organizations. Each individual program focuses upon the implementation of a specific business process, which enables clients to easily quantify their return on investment. There are hundreds of established Appleton Greene corporate training products now available to clients within customer services, e-business, finance, globalization, human resources, information technology, legal, management, marketing and production. It does not matter whether a client's employees are located within one office, or an unlimited number of international offices, we can still bring them together to learn and implement specific business processes collectively. Our approach to global localization enables us to provide clients with a truly international service with that all important personal touch. Appleton Greene corporate training programs can be provided virtually or locally and they are all unique in that they individually focus upon a specific business function. All (CLP) programs are implemented over a sustainable period of time, usually between 1-4 years, incorporating 12-48 monthly workshops and professional support is consistently provided during this time by qualified learning providers and where appropriate, by Accredited Consultants.
---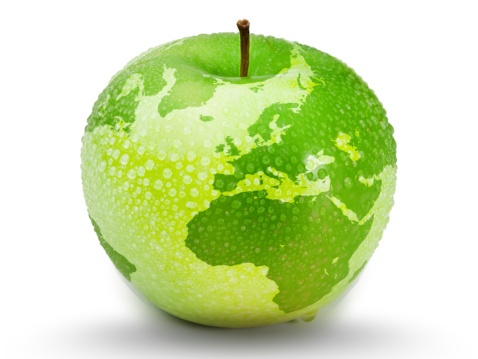 Executive summary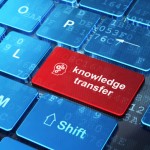 New Product Business
Uncertainty is what separates the core business from innovation and is the force that must be mastered to be commercially successful at innovation. The core business has repeatable business processes, built on the certainty that each process fits into a larger machine that delivers value to customers while returning financial value to the company. Innovation, however; requires the creation of "new" – some mixture of a new product sold through a new channel to a new customer segment in a new geography at an unknown price against a future (and unknown) set of competitors. The New Product Business approach embraces uncertainty, providing tools and techniques to shape uncertainty into successful business outcomes.
Harnessing innovation's power requires focusing its application. Over the past few years, New Product Business has helped companies develop growth strategies that link the development of new product businesses to meet/exceed their growth objectives. Putting innovation in service to a company's strategy is quite powerful as it harnesses innovation's strengths to achieve specific outcomes, such as entering the SMB market or growing a new digital line of business with their current customers.
Developing a strategy and leveraging innovation to create new products and grow new businesses sounds straightforward, yet few companies have been successful in doing so. The roadblocks to success require mastering decision-making at digital speeds while driving in a fog of uncertainty. Specifically, this means companies must acquire new skills to handle this unfamiliar terrain and to make progress when they "don't have all the data". For example, how do you know you are making sufficient progress if winning the game is measured in revenue and your team is in the product development stage of the process? How do you create a new business portfolio and manage the investments you make in it against the uncertain returns it might produce in the future? How do you make bets on businesses in your portfolio but still stay flexible enough to add "better" ideas when they surface?
The New Product Business provides the tools to make these decisions at speed, maintaining momentum towards building your new businesses. To navigate innovation's unfamiliar territory, the tools and the entire New Product Business are built on three design points. The first is to make Time your greatest ally, by measuring it in hours and days, not months and quarters. This is followed by measuring Progress by the amount of uncertainty you have burned down, daily strengthening the belief in your new businesses. Lastly, you must learn from your mistakes, flexibly Pivoting to adapt – decisions made today will likely need to be adjusted going forward.
New Product Business incorporates these three design features into each step of the process. While it is a continuous, fluid process, it is useful to view it as four integrated actions with the emphasis shifting over time. The four actions are Design, Build, Launch and Scale. Unlike standard business processes which are sequential, the uncertainty in innovation mandates evaluating these four actions simultaneously. You can think of your new businesses as a rolling ball that is both picking up speed and adjusting its direction as it rolls towards its market and its future commercial success. The ball is guided and advanced by these four actions. While it is obvious that at the onset you must consider Design and Build, New Product Business teams also consider how they will Launch and Scale their future businesses. At the start, the level of emphasis will naturally be higher on Design and Build shifting later to Launch and Scale but at all times, all four actions are in play. As the business "ball" rolls towards its market, Launch and Scale gain emphasis, with Design and Build diminishing but still important, as the team needs to also be continuously considering the backlog of product enhancement and what it will learn from early adopters.
Putting the New Product Business into practice increases commercial outcomes by increasing the size of the win (more revenue, more profit, more new customers…); shortening the time it takes to get from an idea to launching each new business; and increasing the certainty of business viability throughout the entire life cycle.
Going forward, innovation will increase in value, as consumers continue to demand higher levels of service, convenience, and personalization; and digital enables new market entrants to knock down the walled gardens created by long-term competitors. Companies will need to master innovation if they want to thrive. They will need to be fast-to-market with products and services that exceed customer needs and wants – faster than they are today. Product life cycles will continue to shrink which will translate to shrinking core businesses and a higher reliance on financial returns from products that are less than 2 or 3 years old. Companies will need to at least become "good" at innovation to keep up with the market. Those that become "great" at innovation will be able to break away from the pack, opening sizable gaps in revenue, profit, and customer loyalty.
The path to harnessing innovation is paved by adopting New Product Business process across your company. Today, most companies operate a core business that overwhelms their innovation efforts on many counts. Their core businesses have more people, drive significantly more revenue and profit, and are strongly linked to their brand and marketing efforts. Shifting market demands and competitive actions are cutting into this core business, eroding market share, revenue and profit for mature products and services. Each loss in revenue in these core products adds to the decibel level of the alarm to place innovation at the center of a company's business design.
Today's corporate organization design, however, is locked in a century-old pattern, based on the design principle of maximizing efficiency. Office automation followed manufacturing automation with a zeal for doing more with less. While successful, it has deeply ingrained a culture of functional silos, where employees spend their entire careers within the confines of a single function such as Marketing or Engineering. While employees work for a company, they rarely see how the company's other functions operate and more to the point, have only a vague idea of how a new business could be created. Who would I work with in the other departments? Who would fund a new project? How would my career be advanced?
Now is the time to reinvent the company design, leveraging innovation to create new product businesses that can shape a strong corporate future. This will require changing several aspects of the current corporate design, most notably the corporate culture and its patterns for decision making. New Product Business creates a culture where experimentation and learning thrive as multi-disciplined teams explore the inherent uncertainties in their business plans. It harnesses the power of these multi-disciplined teams, integrating their viewpoints to sharpen and accelerate their decision making. It replaces sequential decision making with an integrated view of Design, Create, Launch and Scale, and through this experience, new company leaders emerge. These leaders, and the teams they worked in, replace the dreaded feeling of not having enough time to get their jobs done with the ability to master time and have it work in their favor. These leaders have a passion for creating a new future, replacing "this is how we do it around here" with an awareness that future success is based on risk taking, a keen sense of the customers they serve and a portfolio of new businesses continuously in development.
New Product Business enables executives and teams to drive innovation into the very core of their company and create the needed commercial horsepower to drive a stream of future businesses that will significantly contribute to a company's long-term growth.
---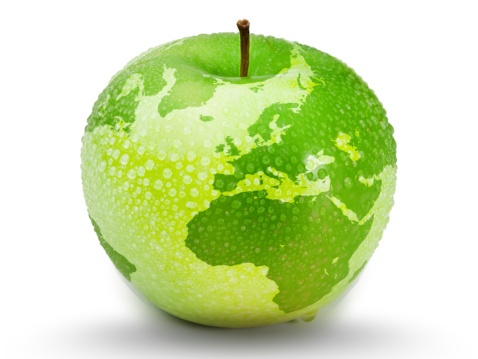 Curriculum
New Product Business – Part 1- Year 1
Part 1 Month 1 Current State
Part 1 Month 2 The Future
Part 1 Month 3 Multi-disciplined Teams
Part 1 Month 4 Innovation Lifecycle
Part 1 Month 5 Innovation Portfolios
Part 1 Month 6 Business Plans
Part 1 Month 7 Roadmap Governance
Part 1 Month 8 Agile Innovation
Part 1 Month 9 Rolling Ball
Part 1 Month 10 Build/Test/Learn Cycle
Part 1 Month 11 First Projects
Part 1 Month 12 Measuring Success
---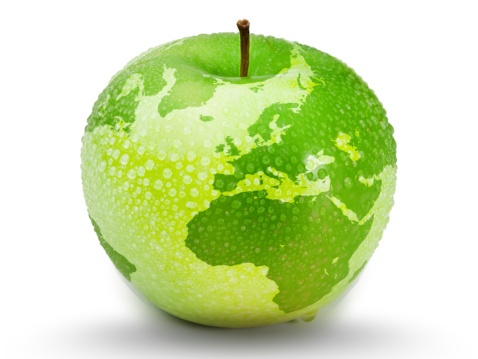 Program Objectives
The following list represents the Key Program Objectives (KPO) for the Appleton Greene New Product Business corporate training program.
New Product Business – Part 1- Year 1
Part 1 Month 1 Current State – An assessment of the company's current state and future ambition for innovation sets the stage for undertaking a transformation. The current statement assessment covers how the company is currently organized for innovation, where the innovation decisions are made, by whom, and how often. The maturity of the current innovation business processes marks the departure point and will be used as a reference for the progress to be made as the company adopts the New Product Business process. The company's innovation ambition includes the speed and size of the commercial progress it needs to make and how these are connected to the company's strategy. At the conclusion of Current State, the team will understand the distance up the Innovation Maturity Curve they will need to make to create their desired Future State.
Part 1 Month 2 The Future – Shown through a case study, the team will examine the actions of Company X as it navigates the entire innovation lifecycle. They will learn how CompanyX navigates innovation's inherent uncertainty, the tools CompanyX uses, and how speed and risk are at the heart of each innovation decision. CompanyX is the archetype, exemplifying the power of innovation to shape a vigorous future. The Future State that was developed in the previous month's workshop will then be compared to CompanyX, looking for ideas that can improve the Future State design, while still keeping within the company's innovation ambition. At the conclusion of The Future, the team will know how innovation can be used to deliver commercial growth and will have a refined view of their innovation Future State.
Part 1 Month 3 Multi-disciplined Teams – CompanyX will have introduced the concept of multi-disciplined teams which form the driving force for innovation. In this workshop, we will explore how these teams both drive and own the commercial business outcomes that will be generated by the new product (or service) they are creating. They are responsible across the entire innovation lifecycle for identifying the market secret that will give them the opportunity to create a thriving business. As a team, they will learn how to create a product value proposition that leverages their company's core strengths and creates differentiation. They will explore how the power of their multi-disciplined skills can help them rapidly iterate their business idea into a working proposition. While the concept of teams is not new, few employees have ever played on a multi-disciplined team and will benefit from learning how multi-disciplined teams behave, the individual team member roles, and the decision-making framework. At the conclusion of Multi-disciplined Teams, each team member will have an appreciation of how they can contribute to the success of a multi-disciplined team.
Part 1 Month 4 Innovation Lifecycle – A fundamental aspect of innovation is defining its lifecycle. While the common understanding of innovation is known as product development, this is only part of the journey since New Product Business is also concerned about the commercialization of a new product or service. The team will learn the four phases of Ideate, Roadmap, Execute, and Commercialize that help a team move an idea through to a commercial success. They will be exposed to the uncertainties that inhabit innovation, and how those uncertainties cause teams to make fast, frequent decisions with limited information. Within each of the lifecycle phases, the teams will learn the criteria to advance an idea through the milestones and will be introduced to the Build/Test/Learn cycle as the engine for moving an idea through the innovation lifecycle. At the conclusion of the Innovation Lifecycle, students will have a firm grasp on the path to commercial market success for an innovative idea.
Part 1 Month 5 Innovation Portfolios – The power of innovation portfolios is introduced through a wagering exercise, highlighting the difficulties in predicting the future as you bet on a single idea to be commercially successful. The Power Law, which governs portfolio outcomes will pave the way for understanding how and why a portfolio approach to innovation can lead to commercial success. Students will construct their own portfolios and through simulation, experience the challenges of making portfolio decisions. They will also be able to compare their outcomes to the single idea bets that made at the beginning of the workshop. At the conclusion of Innovation Portfolios, students will appreciate the power of an innovation portfolio and will have the tools to manage a portfolio for commercial success.
Part 1 Month 6 Business Plans – One of the critical aspects of the Roadmap phase is building commercial business plans for each innovative idea. Innovative ideas that exit the Ideation phase have commercial promise – the challenge is to select those ideas which have the greatest likelihood of being successful and should be added to the Innovation Portfolio. Teams will be given scoring techniques that help them sift through the 10s to 100s of innovation ideas to identify the handfuls that are most promising. The techniques are both fast and iterative, requiring idea owners to complete several exercises that culminate in a one-page business plan. At the conclusion of Business Plans, team members will have written a one-page business plan and understand how to compare and contrast a set of plans to select ideas to be added to an Innovation Portfolio. This business plan will be used in subsequent modules.
Part 1 Month 7 Innovation Governance – The innovation lifecycle must be performed at an accelerated pace to deliver products to market that arrive ahead of the competitors' products or match the timing of quickly evolving consumer demand. New Product Business establishes a Growth Board who works with the multi-disciplined teams as they make progress across the innovation lifecycle's milestones. The team will use their one-page business plan in one of the milestone exercises, describing their progress and their goals for the next milestone. The team will revisit the milestone exit criteria as they learn how the Growth Board decides to pursue, double-down, pivot or kill innovation ideas. The Growth Board's mission is to remove obstacles that will hinder the future market success of a promising innovation idea. They are also responsible for approving budgets and allocating talent across the innovation portfolio. At the conclusion of Innovation Governance, team members will know the roles of the Growth Board and how their team interacts with the Growth Board across the innovation lifecycle.
Part 1 Month 8 Agile Innovation – Agile and Scrum have become the standard for software development because they address the specific needs of team collaboration in a high-speed setting. For similar reasons, Agile and Scrum give a multi-disciplined innovation team a set of tools and ceremonies to make quick progress along the innovation lifecycle. The team will work through Scrum ceremonies, such as daily standups, to make decisions about their innovation product. They will reinforce the team roles they learned previously as they work through three scenarios set in various lifecycle milestones. At the conclusion of Agile Innovation, the team members will understand how to play their role on the Agile/Scrum team and what they individually need to deliver to enhance the team's likelihood of success.
Part 1 Month 9 Rolling Ball – Building a commercially successful new product requires understanding its commercial appeal immediately and continuously. This is counterintuitive but mandatory. Working from the end back to the beginning reveals the logic. For future customers to be willing to choose your product and pay appropriately for its use, they must see the value against all of their other options, including doing nothing or buying a competitor's product. The cost of building a product only then to find out its commercial viability is too costly, including financial losses and decreases in brand equity. By continuously evaluating Design, Create, Launch and Scale, the team can guide their product idea to market with a higher degree of certainty of its future financial success. Teams will learn how to guide and accelerate their "rolling ball" through the parallel investigation of Design, Create, Launch and Scale. At the conclusion of Rolling Ball, team members will be able to ask the questions for each of the forces and build plans for each of Design, Create, Launch and Scale.
Part 1 Month 10 Build/Test/Learn Cycle – Learning is a mandatory skill to be mastered for navigating in innovation's uncertain terrain. Unlike standard operating procedures in the core business which are founded on repeatability and to avoid failure, learning and failure across the innovation lifecycle guides teams to success faster and with better outcomes. The Build/Test/Learn cycle is a rapid way to test the risks in your business plan, including technical risks, talent risks, market risks, financial risks or business design risks. The purpose of Build/Test/Learn is to quickly and inexpensively assess these risks to either burn them down or manoeuvre around them by redesigning your plan at the earliest possible moment. Team members will learn various prototyping and testing techniques and will use these techniques to advance their one-page business plan idea. At the conclusion of Build/Test/Learn, team members will know various testing techniques and where and how to apply them across the innovation lifecycle.
Part 1 Month 11 First Projects – Standing up an innovation organization requires establishing new organizational elements of Product Owners, multi-disciplined teams and Growth Boards; new decision frameworks of milestone governance, Build/Test/Learn, and Rolling Ball; and new decision forums of Agile/Scrum. The team will start by assigning team members to the first multi-disciplined teams, Product Owners for those teams, and the Growth Boards who will govern the overall innovation lifecycle. The team will then assign products from their innovation portfolio to the Product Owners. The team will then establish the Governance Board meeting calendar, placing each product at its appropriate milestone on the innovation life cycle. At the conclusion of First Projects, the team will have set in motion the Future State that will deliver the economic outcomes demanded by their company's strategy.
Part 1 Month 12 Measuring Success – Organizations that are proficient at innovation resemble the prototypical CompanyX, introduced in Month 2 with high-speed Build/Test/Learn cycles, clear Leap of Faith hypotheses, rapid risk burn down, high innovation portfolio values, proper talent allocation across the various roles and multi-disciplined teams, a helpful Growth Board who are flattening issues beyond those controlled by the innovation teams, and a flow of new products generating financial returns in excess of their plans. The teams will examine the list of What Can Go Wrong which includes diagnostics to know when your new organization is performing well or is falling short, along with remedies for each area which may be lagging in performance. At the conclusion of Measuring Success, the team will be operating in new innovative environment, creating a culture of fast decision making, learning, and commercial results.
---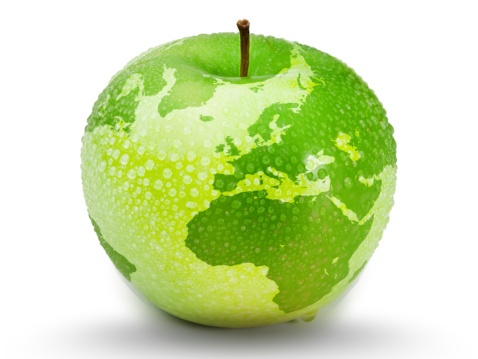 Methodology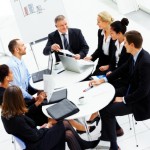 New Product Business
• Business operates at the permission of the customers (B2B or B2C) in the markets they choose to serve.
• The speed of the market switched into digital over twenty years ago and that has been marked by an ever-increasing speed of customer expectation of "new".
• To be successful, companies need to innovate at a pace faster than their markets and faster than any competitor, traditional or not.
• Most innovation methods are linear extensions of the trusted business practices that were used to drive high-volume efficiency in the core business, where a great deal is known about the business formula: costs, revenue, channel, products, customer experience, manufacturing, sourcing…. Unfortunately, this approach doesn't work for innovation because the environment is full of uncertainty and unknowns. At the onset of a new business idea, there is no certainty to these same variables of costs, revenue or who the customers may be.
• What is need is an approach that embraces uncertainty to deliver a future revenue stream that will meet/exceed the expectations of the company's strategy.
A sports allegory will help crystallize innovation's challenge. Innovation is a team sport, unlike golf or snowboarding where victory can be achieved based on individual action and skill. An innovation team requires diverse skills including technical, marketing, sales, customer experience, finance, and product management. The field of play is a consumer market, either B2C or B2B, because in both cases there are consumers who make decisions on products and services. The game clock is the faster of either changing consumer demand or transformational products and services introduced by other companies. Time is not measured in months or quarters as these are static and inflexible. The game clock quickens over time, meaning it demands that you move faster each day. The team must master team play, such as passing, to advance the ball up the field. Score is kept by measuring commercial results and the exact measurements can vary depending on the business model. Revenue is a good way to keep score and is often complemented by other commercial measurements such as profit, number of new customers, and referral rate, depending on the business design. As with the game clock, score is relative and kept against the more difficult of either meeting changing consumer demand or beating transformational products and services offered by other companies.
---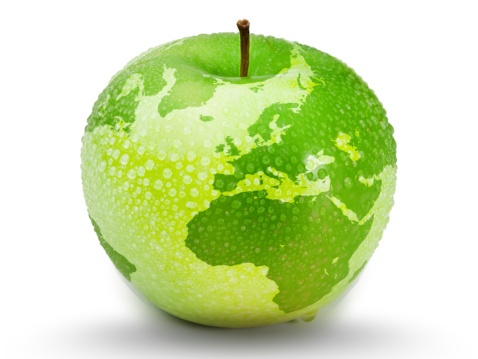 Industries
This service is primarily available to the following industry sectors: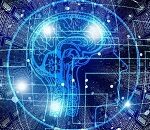 Technology
The technology industry in the digital age has grown into an immense societal force by pioneering an array of new technologies that have made our lives better. Technology can be broadly described as the advancement in speed, functional capability, cost, size or shape of ingredients that are used to create finished products or services. For example, smaller electronics enable smart phones to be both convenient and powerful, advanced vision systems guide robots to perform sentry duty at facilities or vacuum a floor, and breakthroughs in materials such as graphene are opening the possibilities for new cellular-specific drug delivery. These finished products describe two key features of the technology industry: first, they make ingredient products that other companies fashion into finished goods; and second, their innovations are fungible and have a multiplying effect on downstream innovation. A lighter, faster, better battery life microprocessor might become the heart of a cell phone or become the brains of an IoT device.
Technology's watershed moment occurred when the barriers to digital became low enough, allowing it to flow into every industry. It took the combination of a few factors to open the dam. First, digital costs dropped, opening a wider set of applications that could be addressed. Second, more talent became available in the marketplace to design and create technology enabled products and services. And third, consumers, businesses, and governments, had needs that could be met by emerging technologies creating a vast market that encouraged the development of technology-based products.
This high-level of application fungibility is a huge plus for technology companies as it vastly increases their possible addressable market for each of their products. The challenge for technology companies has now become selecting which markets to serve – picking those that will deliver the greatest returns, customer loyalty, and both short and long-term returns against the costs and risks taken to create new technology.
New Product Business provides Technology companies the tools and processes to choose the best markets to serve by building a rich understanding of their customers' customers and from this perspective, creating business cases for each unique application. These application business cases balance financial outcomes against the inherent risks and leaps of faith necessary to for these businesses to come to fruition. These cases are then assessed as a portfolio to determine its potential to deliver the desired financial outcomes. Rather than spreading a technology to fit almost any application, New Product Business allows you to pick markets which match your reward/risk appetite, allowing you to concentrate your efforts in markets that align with your strategic business objectives.
---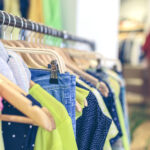 Consumer Goods
There is a symbiotic relationship between consumers and the companies who design, manufacture, distribute, sell and service consumer goods. Consumers have wants and needs for which they are willing to purchase and adopt new products and services that meet or exceed their requirements. This creates a virtuous cycle where both the consumer and the Consumer Goods companies benefit. This virtuous cycle can be advanced by either side, and it is often unclear even in hindsight, if consumer demand drove product innovation or the other way around. The important takeaway is that an increase in consumer need or want produces an opportunity for Consumer Good companies to invent new products and services. Similarly, an advance in the state-of-the-art in consumer goods, such as the iPhone's introduction, can create consumer interest and adoption. Consumers and Consumer Goods companies have a shared destiny, with the adoption of new products and services directly linked to how well they make consumers' lives better. To create greater growth, a Consumer Goods company can either create an innovative step-change in their products or identify an emerging consumer problem they can solve better than anyone else.
Getting a handle on consumer progress, however, is only one step in creating innovative products that result in commercial success. For example, knowing homeowners want clean floors but don't like the drudgery of mopping and vacuuming only starts the innovation journey in creating a New Product Business. Beyond consumer insight, Consumer Goods companies must create innovative products that solve several simultaneous equations. First, the new product business team must define how their product will deliver the progress their customers want to make. They must also align their new business under their company's strategy and leverage their brand's strengths. The new product team must also design an appealing customer experience from awareness through interest to purchase, usage and repeat purchase. Lastly, they must create a business design that is profitable, and they must achieve all this faster than the market is moving and/or faster than their competitors.
Consumer Goods also leverage New Product Business to create and manage a successful portfolio of innovation businesses. The least risky type of innovation is Cost Reduction, where costs are removed or reduced from manufacturing, sourcing, marketing, or selling a current product. This is followed by Line Extensions, which they will do less of than their competitors, as this is a relatively weak form of innovation and overused within the Consumer Goods industry, leading to SKU proliferation and supply chain complexity. Instead, innovative Consumer Goods leaders will invest in two higher value (and higher risk) forms of innovation, Disruptive and Linear, where the company creates either a new category or significant feature extension that consumers have never seen before. The future commercial value of a company's New Product Business innovation portfolio will exceed their financial plan expectations and the tools and processes will help them manage the inherent risks contained in their plan.
---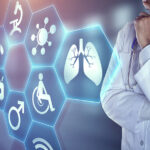 Healthcare
Across the US healthcare industry, fundamental shifts are reshaping how consumers, providers and insurers interact, creating a one in a hundred-year event. This level of disruption opens innovation opportunities for both existing players and new entrants. New entrants can deliver innovative approaches to serve customers who are seeking a break from the past, be it through digital provider or insurance services available 24×7, convenient formats tuned to their needs such as retail minute clinics, or wellness options. These same innovation options are available to existing Healthcare industry players and additionally, they can turn innovation inward to reshape their core business operations to take costs out and/or deliver better service.
Taking advantage of these market opportunities will be a different challenge for existing players than for new entrants. New entrants will need to overcome the reach and brand power of the existing players, which creates an uphill climb for the new entrants to establish themselves and grow to significant scale. For some new entrants, the challenge of creating a provider network or operating in multiple states will be formidable hills, and all new entrants will have to build recognizable brands consumers will trust. For the existing players, they need to flex their innovation muscles, which for many are underdeveloped having operated in a slower moving, regulated industry. They will also need to take on more risk, as innovation by its nature contains a high degree of uncertainty.
New Product Business is an effective innovation platform for both new entrants and existing industry players because it solves the problems of each group. For new entrants, it guides them with tools and decision-making processes to build minimally viable businesses they can launch quickly and grow to substantial size. Unlike building an MVP (a minimally viable product) which focuses on building a product which can have zero financial returns, a minimally viable business is a successful commercial entity that radically reduces innovation risks by focusing the team on answering the variety of business questions surrounding their new business. Over the course of their innovation journey, the team burns down the business and technical risks simultaneously so they can create a viable product and a viable business.
Existing players will use the same New Product Business tool and decision processes but will also benefit from the multi-function team structure which is part of the platform. By combining Marketing, Sales, Technology, Regulatory, Operations, Legal, Finance and Customer Experience into a single innovation team, existing players are given a fresh innovation approach. This is critical, as they need to move quickly and must create a clean break from their traditional belt and suspender decision methods, which are slow and are designed to prevent their company from making mistakes. Innovation requires speed and learning, and New Product Business provides high-speed decision and learning tools to accelerate each innovation team's progress.
---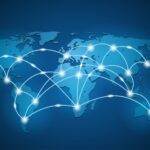 Telecommunications
At the heart of a telecommunications business is a highly reliable, robust network. The core network requires operational excellence, five-nines reliability, and rigorous design and testing of any planned change to the network. Network outages must be avoided and when the occur, must either be self-healing or rapidly identified and fixed. Uncertainty in network design or operations is unacceptable, as it eats away at the core of the business.
However, this mindset is at odds with building value added service businesses that ride on top of the network. These services are necessary to build a growing, sustainable business, yet choosing which applications, designing them, bringing them to market and scaling them beyond their initial market launch all require interacting with uncertainty. It might be a new product for a new customer segment sold through a new channel, or some mix of these. With the introduction of new comes uncertainty. What are the needs of the new customers? How will your brand promise align with the new customers? What support or tools will your new channel need to be successful? What will the customer retention rate be and what price can you charge? All of these represent unknowns that must be considered at the onset of the innovation journey.
It is this dichotomy of operational excellence with its need for reliability and predictability versus innovation's innate uncertainty that makes it difficult for telecom companies to innovate. Operational excellence avoids uncertainty, demanding data and detail that simply are not available during the innovation journey. For example, at the drawing board stage, it is impossible to know what customers will pay for a product that is a year from being market-ready and whose features are still being defined. The need for data delays innovation projects, often to the extent that new products miss their market opportunity and therefore, only achieve a fraction of their expected financial outcomes.
New Product Business resolves this dichotomy, giving Telecomm teams the tools and processes they need to confront this uncertainty head-on, burning it down into pieces that can be solved quickly. Telecomm companies use New Product Business to decide which new products to bet on and how to build them amidst the native uncertainty that surrounds their creation. They shorten the time it takes to move from new product idea to launching their new products and scaling their commercial success.
---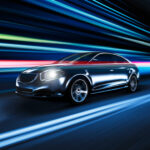 Automotive
Automobile companies around the globe have pioneered several innovations not only in manufacturing but also in organizational design, being early adopters of Frederick Winslow Taylor's, Scientific Management principles. Given the nature of heavy manufacturing and the associated high-costs, automotive companies readily appreciated the operational efficiencies that came from dividing labor and training individuals to handle specific pieces of the overall process. While the automotive industry has been a leader in adopting the cutting-edge manufacturing trends embodied by the current advances contained in Manufacturing 4.0, their organizational designs closely resemble the functional silos designed almost one hundred years ago. This century-old design is one of the key reasons automotive companies find it hard to innovate.
The breakthroughs of M4.0 provide insight. M4.0 is making supply chains more flexible and responsive to manufacturing variations caused by shifting market demand. M4.0 incorporates sophisticated technologies, such as block chain and AI, to create a mesh of suppliers capable of performing as a high-speed team. The results have been impressive because the design contains built-in shock absorbers for handling supply chain disruptions and spare capacity to fill volumetric demand spikes. M4.0 state-of-the-art supply side design is multiple steps ahead of the version 1.0 approach used on the demand side, which emphasizes operational efficiencies rather than innovation.
The demand side needs to address the question, "what new businesses can we create?".
The value in answering this question is amplified by several current factors facing the industry. First, consumer needs and wants are shifting at an increasing rate. A generation ago consumers went to car dealerships and looked under the hood, admiring the engine, and discussing horsepower. Today, they are buying their vehicle online from a variety of outlets with purchase decision criteria of convenience, financing, and advanced digital features. Second, as digital seeps into every component of the automobile from the radio to the radiator, the complexity of automobile systems has increased. This makes design, testing and in-field error detection more complicated and time-consuming as systems become controlled by software with unseen interconnections. Lastly, product differentiation demands Automotive companies move at digital speeds, even though their products contain an array of physical components which take weeks or months to design and prototype.
New Product Business is an effective set of tools and decision processes, providing Automotive teams an innovative platform that works well in a mixed hardware/software world. The platform creates multi-function teams who are accountable for creating new products and the successful business around their new products. These innovation teams are a mix of engineering (hardware and software); sales; marketing; finance; manufacturing, supply chain, and customer experience. Each team owns the business case and the delivery against it. Like a rowing team, New Product Business innovation is a team sport where the team wins, and individual performances must support the team's balance and goals, with every member asking how I can help my team make progress today. New Product Business defines a build-test-learn cycle, which is the fundamental mechanism for burning down risks and steering the team towards market success.
---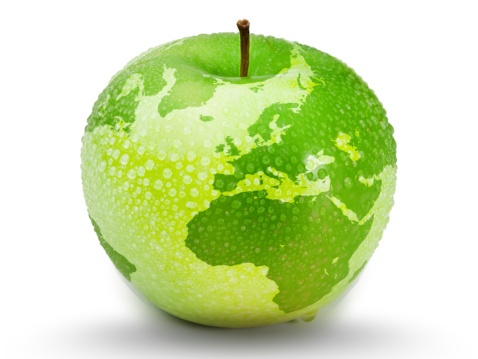 Locations
This service is primarily available within the following locations: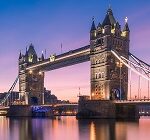 London UK
London's is England's economic center and a global financial hub. It's financial power influences a variety of industries in and around the city across manufacturing, food processing, automotive, telecommunications, and pharmaceutical. The new chapter in London's financial story is its ability to attract private equity investments, where currently, London now leads all of Europe with investments over $10Bn, making it larger than the next three European cities combined. Not surprisingly given London's financial pre-eminence, the largest share of these innovation funds support FinTech companies, but quickly following are investments in enterprise software, healthcare, and transportation.
London is also the center for consulting and professional services, attracting the UK's best and brightest talent. This rich pool of young and well-trained talent with over 60,000 professionals, becomes a high-grade talent pool to fuel the growth of innovation. This combination of talent and funding, provides London with the natural ingredients to be a global leader in innovation.
---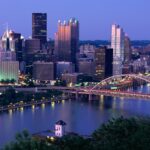 Pittsburgh PA
While historically known as Steel City where workers enjoyed "shots and beer", the city has catapulted itself into a leader of 21st innovation and industry. The city boasts more universities per capita than almost anywhere in the world and is investing in high-tech and healthcare to complement its already strong manufacturing economic base. The power of Carnegie-Mellon University and other leading institutions have attracted investments from the world's leading technology companies such as Microsoft and Google, where researchers and developers are creating society-shaping technologies such as self-driving cars and advanced cyber security. With a reasonable cost of living and relaxed lifestyle, Pittsburgh has attracted a young and highly educated workforce. Starting with its need for steel workers over a century ago and continuing with its modern industries of tech and healthcare, Pittsburgh's population is extremely diverse. There are 90 named districts in the city, many of them representing the ethnic, religious, or geographic origins of their early community members. Fused together by a mesh of 25 mph streets, the city feels more like a collection of neighborhoods than a metropolitan area.
Innovation is alive in Pittsburgh, shaping its future with software startups occupying riverside locations that once were the home to basic oxygen furnaces, lighting the night sky as they made steel. Healthcare is a thriving industry with UPMC advancing the state-of-the-art in medical care. Pittsburgh, home to the Mellon family who founded Mellon National Bank which today is the BNY Mellon, has grown into a financial industry leader including being home to PNC Bank.
---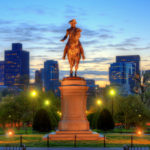 Boston MA
Boston is a hotspot of innovation, fueled by its leading universities and its regional pulling power across New England for talent and investments. MIT and Harvard are national leaders on many cutting-edge technologies and have ignited a startup industry currently boasting over two thousand startups with over a million technical professionals in over 50 categories/industries including nanotechnology, robotics, automotive, blockchain, and healthtech. Boston has been a hub of innovation across its history, pioneering the first subway in North America, building the first American lighthouse, and founding Harvard, the country's first college. Outside of Silicon Valley, Boston has the 2nd highest venture capital investing density in the United States which is not only a comment on Boston's innovation future but also a reflection of Boston's concentration of tech firms in the Route 128 corridor. Boston and the local vicinity are the headquarters for major manufacturing, medical device, and robotic companies such as iRobot, General Electric, and Thermo Fisher Scientific.
---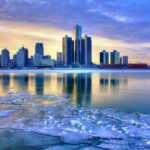 Detroit MI
Known as Motor City, Detroit has engineering and innovation in its DNA. Detroit is home to America's automobile industry including GM, Chevrolet, and Ford, who collectively pioneered the assembly line, automotive advancements (digital fuel injection, anti-lock braking systems, and electric engines), and societal change (car leasing and driverless cars). Given the tens of thousands of engineers who specialize in every conceivable leading-edge discipline such as software systems architecture, vision systems, and AI, it is not surprising that Detroit is one of the top US tech entrepreneurial cities. Detroit has a large base of manufacturers who have implemented a continuous stream of innovative approaches including automated production, robotics, and now, the smart factory with autonomous systems and machine learning. In addition to breaking new ground with their pioneering efforts, Detroit companies are famous for their ability to scale-up these new approaches yielding outstanding quality and financial returns.
---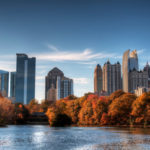 Atlanta GA
With 14 Fortune 500 company headquarters, Atlanta ranks 3rd in the US, only behind NY and Houston and ahead of better-known cities such as San Francisco, Dallas, and Chicago. The density of Fortune 500 companies is one of the reasons Hartsfield International Airport is the world's busiest airport carrying over 100,000,000 passengers a year. Atlanta is a regional powerhouse for the US Southeast and a city that is growing and vibrant. With major corporations in manufacturing, consumer products, banking, insurance, retail, and wholesale, adding to its pleasant weather, Atlanta continues to act as a magnet attracting new people as it approaches five million in population.
Atlanta, like Pittsburgh, has invested in its innovation future with solid results. The innovation district in midtown, over the past twenty years, has been recognized by global companies and is now flourishing with the region's largest co-working spaces, fostering the combination of R&D and human-centered design. Georgia Institute of Technology and Advanced Technology Development Center at Georgia Tech have seeded businesses that have attracted over $3Bn in investments.
---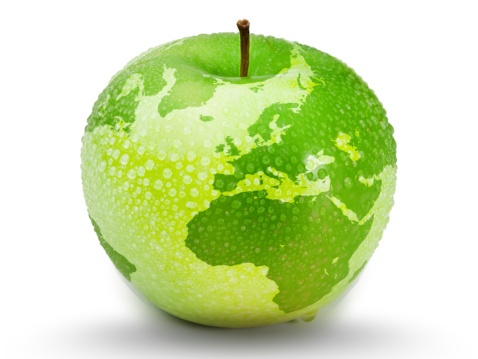 Program Benefits
Organizational
Faster decisions
Learning organization
Risk handling
Talent magnet
Cross-functional teams
Agile adoption
Reduced hierarchy
Reduced friction
Attractive roles
Attractive careers
Product Management
Better outcomes
Talent magnet
Better morale
Process acceleration
Risk management
Portfolio management
Idea generation
Talent utilization
Time management
Funds allocation
Strategic Differentiator
More products
More customers
Attractive financials
Competitive differentiation
Strategic alignment
Customer retention
Market speed
Customer intimacy
Better products
Portfolio power