Mind Leadership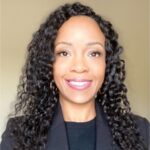 The Appleton Greene Corporate Training Program (CTP) for Mind Leadership is provided by Ms. Wilson Certified Learning Provider (CLP). Program Specifications: Monthly cost USD$2,500.00; Monthly Workshops 6 hours; Monthly Support 4 hours; Program Duration 12 months; Program orders subject to ongoing availability.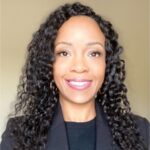 Personal Profile
Ms Wilson is an approved Certified Learning Professional (CLP) at Appleton Greene and has experience in leadership, management, and marketing. She has achieved a Bachelor of Science in Psychology. She has industry experience within the following sectors: Health Care and Social Assistance; Professional, Scientific, and Technical Services; Retail Trade; Services. Additionally, she has had commercial experience within the following countries: the United States of America, or more specifically, within the following cities: Dallas, TX; Baltimore, MD; Harrisburg, PA. Her personal achievements include: leadership development for disruptive environment; complex issues resolved; facilitated project management improvement process; established performance improvement processes; launching new products and services in emerging markets. Her service skills incorporate: leadership development; team management; executive coaching; business development; business strategy; project management; marketing.
To request further information about Ms. Wilson through Appleton Greene, please Click Here.
---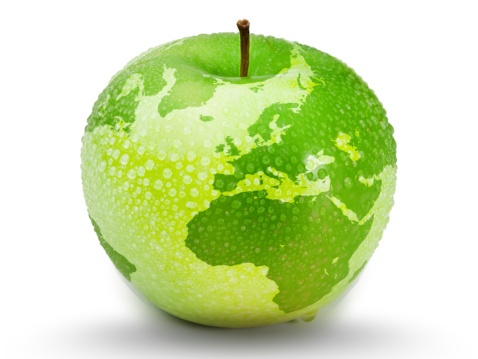 (CLP) Programs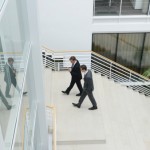 Appleton Greene corporate training programs are all process-driven. They are used as vehicles to implement tangible business processes within clients' organizations, together with training, support and facilitation during the use of these processes. Corporate training programs are therefore implemented over a sustainable period of time, that is to say, between 1 year (incorporating 12 monthly workshops), and 4 years (incorporating 48 monthly workshops). Your program information guide will specify how long each program takes to complete. Each monthly workshop takes 6 hours to implement and can be undertaken either on the client's premises, an Appleton Greene serviced office, or online via the internet. This enables clients to implement each part of their business process, before moving onto the next stage of the program and enables employees to plan their study time around their current work commitments. The result is far greater program benefit, over a more sustainable period of time and a significantly improved return on investment.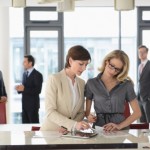 Appleton Greene uses standard and bespoke corporate training programs as vessels to transfer business process improvement knowledge into the heart of our clients' organizations. Each individual program focuses upon the implementation of a specific business process, which enables clients to easily quantify their return on investment. There are hundreds of established Appleton Greene corporate training products now available to clients within customer services, e-business, finance, globalization, human resources, information technology, legal, management, marketing and production. It does not matter whether a client's employees are located within one office, or an unlimited number of international offices, we can still bring them together to learn and implement specific business processes collectively. Our approach to global localization enables us to provide clients with a truly international service with that all important personal touch. Appleton Greene corporate training programs can be provided virtually or locally and they are all unique in that they individually focus upon a specific business function. All (CLP) programs are implemented over a sustainable period of time, usually between 1-4 years, incorporating 12-48 monthly workshops and professional support is consistently provided during this time by qualified learning providers and where appropriate, by Accredited Consultants.
---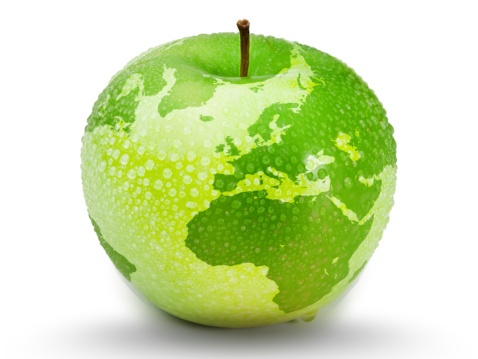 Executive summary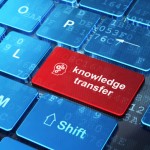 Mind Leadership
Over the last fifty years, a slow-paced world has changed into a fast-paced world. As a result, leadership has changed from autocratic, dictating orders and making all the decisions, to a more collaborative, people-oriented, and integrative based on relationships. In addition, the world has evolved with technological and commercial innovations and disruptions to be more flexible, creative, and adaptable. As a result, organizations are adjusting strategies to connect with others to compete in the global market and focusing on producing efficient products and services that contribute to meaningful interactions with others—influencing the achievement of organizational goals and shaping individual and group behavior and decisions.
Leadership is, in essence, a "people" activity, cultivating good relationships and making people feel a part of something. At the core of a strategic network and high-performing organization is the value of visionary leadership. Keep pace and achieve organization quality standards of innovative leadership to reduce production costs, increase global impact, enhance customer satisfaction, and increase profitability and market share. Empower your organization with effective leadership processes, developing a shared vision that incorporates the organization's values and is easy to communicate.
---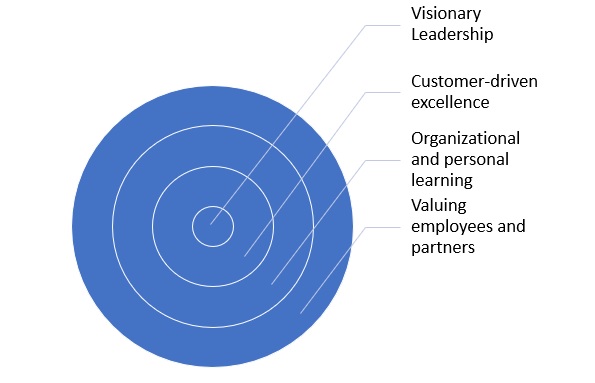 ---
Leadership Development and Program
Enrolling prospective, new, and practicing leaders is a time-honored strategy for developing prospective leaders in a leadership development program. Organizational development is in the professional development of leaders. Have a competitive edge in developing effective current and future leaders. Increase the leadership spirit that encourages innovative ideas from within the organization. Focus on the context in which leadership develops through personal growth, leadership style, strategy formulation, influence, motivation, and persuasive communication. Develop leaders that can fix problems that occur or prevent them from happening. Finally, determine which leadership development program is right for your organization. Training and developing leaders provide a competitive advantage to improve recruitment, retention, productivity, profitability, and customer satisfaction.
Leadership Grid
Learn to use the Leadership Grid to understand the extent of a leader's concern for production and people. Achieve team management, resulting in a high concern for production and people. Work accomplished from committed people, improved performance, low absenteeism, low turnover, and high morale. Conversely, avoid impoverished management with a low concern for production and people and exert minimum effort.
---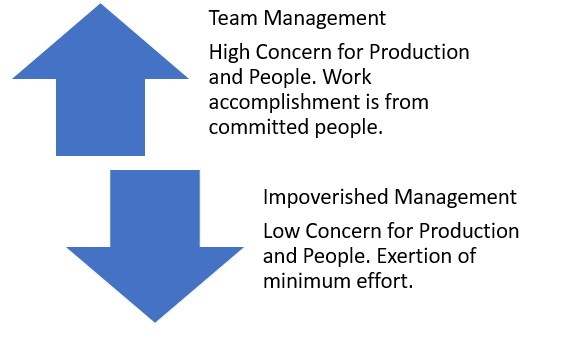 ---
Leadership Styles
Leadership styles influence organizational behavior, including employees' acceptance of and adherence to organizational norms and values. Learn to select the most effective leadership style for a situation to plan, organize, and lead the company mission, goals, and environment. Leaders who obtain the best results do not rely on one style. Instead, they use several different techniques based on the situation. Adjust their approach to bring out the best in the people they lead. "The most effective leaders appear to exhibit a degree of versatility and flexibility that enables them to adapt their behavior to the changing and contradictory demands," -Ralph Stogdill.
The Role and Habits of Ethical Leaders
Leaders are vital to influencing an organization's culture and ethical posture. They assess risks and desire to achieve a favorable climate for organizational performance. Learn to positively impact ethical decision-making and the dimensions of organizational behavior and motivate acceptance and adherence to the organization's norms, values, rules, and policies. View ethics holistically as a strategic component of the company's ethical culture. Implement strategies to address and avoid misconduct, encourage professionalism, embrace and model positive workplace conduct, avoid brand damage, and drive proactive and reactive measures. Build trust of clients and partners to increase efficiency and productivity.
Traits Motives, Characteristics, and Behavior that Impact Leadership Effectiveness
Identify motives and general, relationship-related, and task-related personality traits of influential leaders related to success, task accomplishment, and satisfaction in work and personal life. Knowledge of the characteristics associated with leadership effectiveness helps select future leaders and helps identify meaningful development experiences to improve specific traits. The situation often influences which attribute will be the most important. For example, some believe leadership is about the person, and the quality of the individual, while others believe that leadership emerges from a specific situation.
Communication and Leadership
Communication is critical for organizational success and leadership effectiveness. Whether an organization is global or in a single country, improving communication begins with the leader's willingness to articulate the organization's vision and operation. Explore the significant communication elements and the types of organizational communication, measure leadership effectiveness to inform, inspire, anticipate and implement change, and motivate or influence behavior with internal and external stakeholders. Develop good communication skills and overcome barriers through constant practice and active feedback. Finally, develop a classic or contemporary approach to leadership.
---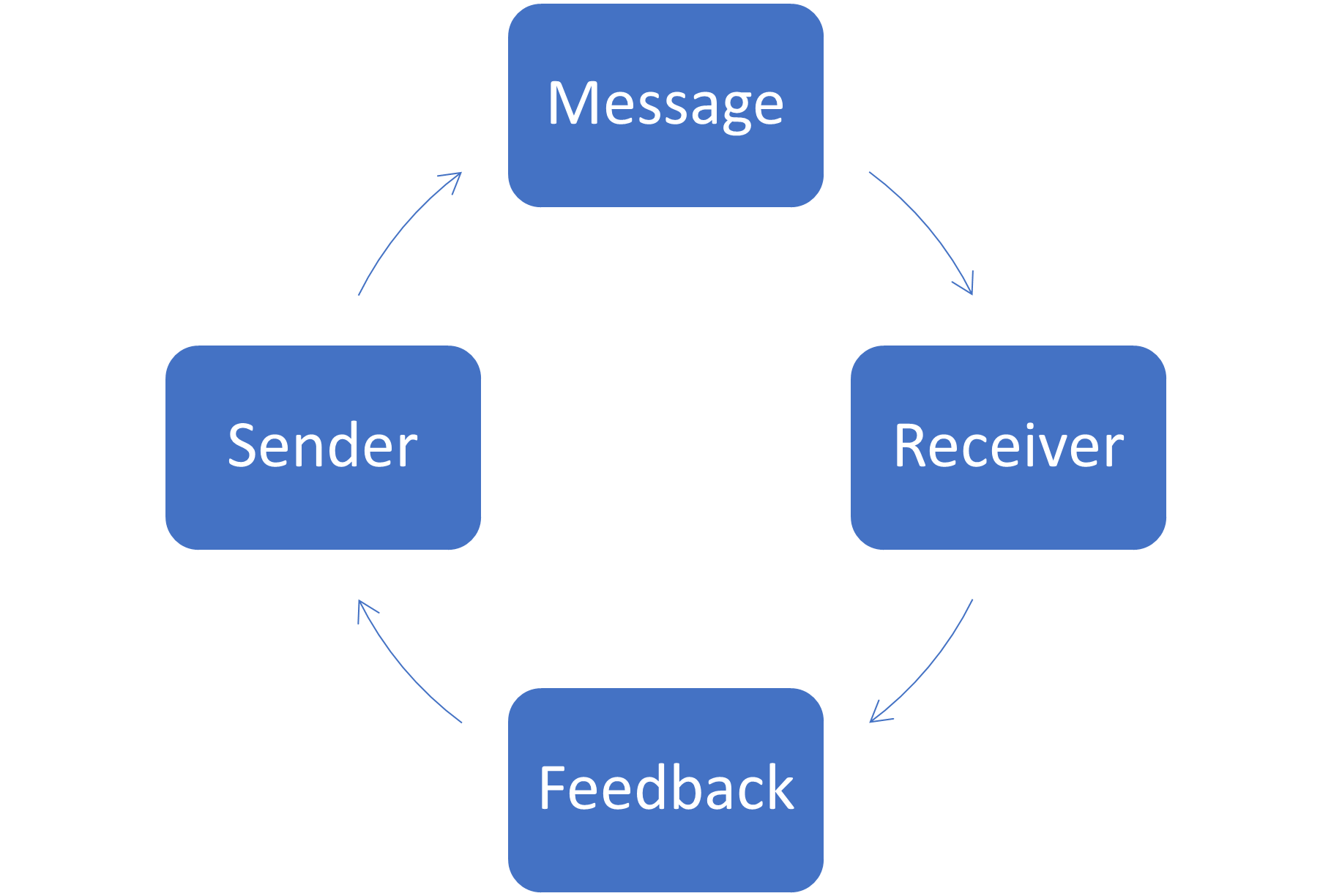 ---
Investing in visionary leadership is an integral part of organizational success. Great leaders develop other great leaders. Leadership in a fast-changing modern world is on the future- an aspiration to be something at a certain point- and the tools required to achieve it through collaboration, innovation, creativity, adaptation, agility, and change. Leaders need to look at the future with teamwork, purpose, commitment, hope, and optimism and inspire others to do the same in every aspect of the organization.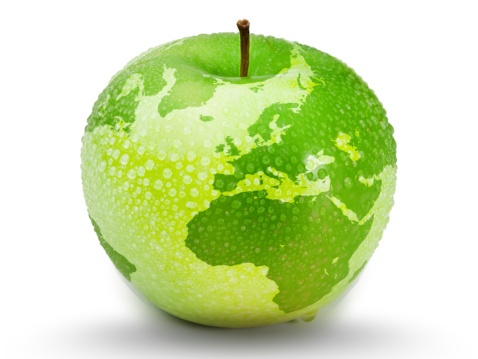 Curriculum
Mind Leadership – Part 1- Year 1
Part 1 Month 1 Leadership Development
Part 1 Month 2 The Leadership Grid
Part 1 Month 3 Leadership Development Programs
Part 1 Month 4 The Role of Leadership in Developing an Ethics Program
Part 1 Month 5 Habits of Strong Ethical Leaders
Part 1 Month 6 Leadership Styles
Part 1 Month 7 Traits Motives and Characteristics that Impact Leadership Effectiveness
Part 1 Month 8 Communication and Leadership
Part 1 Month 9 Motives of Effective Leaders
Part 1 Month 10 Two Dimensions of Leadership Behavior
Part 1 Month 11 Measure Leader Effectiveness
Part 1 Month 12 Personality Traits of Effective Leaders and Task Accomplishment
---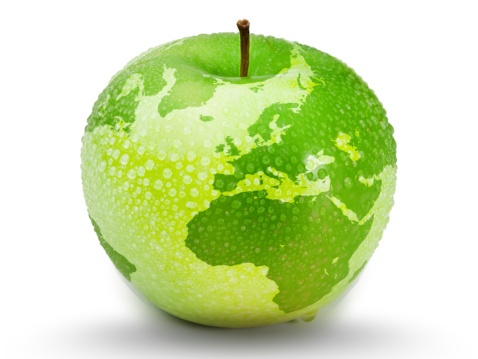 Program Objectives
The following list represents the Key Program Objectives (KPO) for the Appleton Greene Mind Leadership corporate training program.
Mind Leadership – Part 1- Year 1
Part 1 Month 1 Leadership Development – Leadership development is a high priority for businesses and government organizations—development through self-awareness, self-discipline, education, experience, and monitoring. Self-awareness helps avoid operating at the extremes of the dimensions of Strategic  Operational and Forceful  Enabling behavior. Understanding the differences between the two levels of self-awareness can help the leader better understand responses to feedback. Self-discipline is essential in continuously monitoring one's behavior to ensure self-development occurs. Understanding how education contributes to leadership effectiveness. Experience that is challenging, sourced, and broad. Mentoring may be informal or formal through shadowing or direct work activities.
Part 1 Month 2 The Leadership Grid – The leadership grid measures and rates a leader's concern for production (results, bottom line, performance, profits, and mission) and concern for people. It encompasses a rating of a leader's concern for production along a horizontal axis with scores from 1 (low) to 9 (high). Along the vertical axis is the rating of a leader's concern for people (group members and coworkers), with scores from 1 (low) to 9 (high). A classic method of classifying the extent of a leader's concern for production and people is to assess the management of work tasks and relationship orientations. A leader's attitude and thinking determine their concern for production (tasks) and people (relationships).
Part 1 Month 3 Leadership Development Programs – Enrolling prospective, new, and practicing leaders is a time-honored strategy for developing them in leadership development programs. Have a competitive edge in developing effective current and future leaders with the seven types of leadership development programs. Focus on personal growth, leadership concepts, strategy formulation, influence, motivation, persuasive communication, and behavior patterns. The leadership development program will assess, challenge, and support a developmental leadership experience. Select one leadership development program at a time or overlap programs.
Part 1 Month 4 The Role of Leadership in Developing an Ethics Program – Conduct a thorough self-assessment of the firm's values and its existing morals and compliance program. Maintain commitment from top managers. Publish, post, and make codes of ethics available and understandable. Communicate ethical standards through multiple channels. Provide timely training to reinforce knowledge. Provide confidential resources to whom employees can go for advice or report their concerns. Ensure consistent implementation. Respond and enforce consistently, promptly, and fairly. Monitor and assess using appropriate methods. Revise and reform to ensure continuous improvement.
Part 1 Month 5 Habits of Strong Ethical Leaders – Habits of strong ethical leaders is a quality developed over time or early in life. Proactive in the moral interest and implications of the company. Role models upholding the company's core values. Transparent and involved in the company decision-making. View ethics holistically as a strategic component of the company's ethical culture.
Part 1 Month 6 Leadership Styles – A leader's attitudes and behaviors lead to regularity and predictability in dealing with group members. Leadership style is a relatively consistent pattern of behavior that characterizes leaders. Leadership-style research broadens our understanding of leadership behavior and attitudes. Most classifications of leadership styles are on the dimensions of deliberative and starting structures. Many ways of characterizing styles have been developed and will focus on some of the most popular approaches.
Part 1 Month 7 Traits Motives and Characteristics that Impact Leadership Effectiveness – Leaders are influenced by many variables, from cognitive abilities, talents, and experience, to their interactions with others within their organization and the business environment in which they operate. In this section, the following aspects of leadership will explore general personality traits, task-related personality traits, motives, and cognitive factors. General personality traits are related to success and satisfaction in work and personal life. Some personality traits of effective leaders are closely associated with task accomplishment. Influential leaders possess certain traits, motives, and characteristics in certain leadership situations.
Part 1 Month 8 Communication and Leadership – The communication process model is how we exchange information with others. Objectives may be to inform, inspire, motivate or influence behavior through effective communication. Organizational communication between national and global internal and external stakeholders is critical for organizational success and managerial effectiveness. In addition, leadership's ability to anticipate and implement change within the organization and respond to changes in the environment is essential to achieving organizational goals.
Part 1 Month 9 Motives of Effective Leaders – Effective leader motives are power, drive, achievement, tenacity, and resilience. Power motive is motivation to control, influence, and status. Drive and achievement motive invest in achieving work goals. Finally, perseverance and resilience are overcoming obstacles and the ability to bounce back from setbacks.
Part 1 Month 10 Two Dimensions of Leadership Behavior – The study of leadership from various perspectives better understand the behaviors that mark effective leadership. Leadership behavior fits within two dimensions: consideration and initiating structure. Using consideration and initiating structure to know-how leadership behaviors impact organizational outcomes. Leaders categorize for how they exhibit behaviors consistent with each dimension.
Part 1 Month 11 Measure Leader Effectiveness – Measure leadership effectiveness using a systematic method of obtaining input from a representative sample of people who work for and with a given leader. The method is sometimes also used to obtain data for performance appraisal. The feedback is communicated to the leader and interpreted with the assistance of a human resources professional. Those providing input may include customers, business partners, and suppliers.
Part 1 Month 12 Personality Traits of Effective Leaders and Task Accomplishment – Some personality traits of influential leaders are closely associated with task accomplishment. These traits include passion, flexibility and adaptability, emotional intelligence, internal locus of control, and courage. Passion for work and people. Ability to cope with change. They are managing emotions and responses to others. Assume responsibility for actions and events. Leaders need the boldness to take risks and take action.
---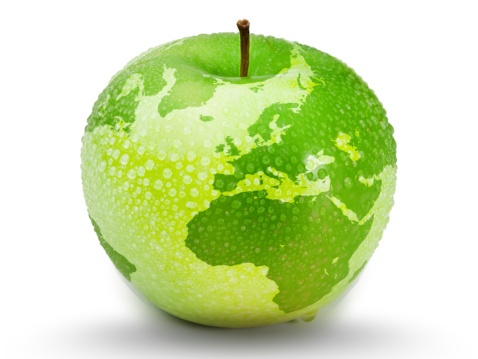 Methodology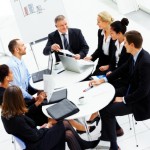 Mind Leadership
The methodology for the leadership mind is the state of the leader's mind. A leader's cognitive and mental process to attention, memory, thinking, planning, and decisions, things we do every day, are internal information that regulates behavior, learning, and problem-solving. Internal thoughts prepare us for tasks and help us learn more. Internal information is the process of inner thoughts controlling behavior and problem-solving. The internal process of taking information, processing thoughts, and responding helps us learn more. For example, you've decided to meet with your team. You start planning the meeting with your team and remember the last meeting with your team. It was longer than expected, and you visualize an extended team meeting. You problem-solve by deciding to keep each topic to five minutes. The processing of internal thoughts and information can become distorted and lead to maladaptive emotions and behavior due to differences in knowledge, information processing, and distortions in attention, memory, and comprehension based on their temperament, abilities, and experiences.
Individuals learn more through internal than external support. They can visualize their activities' results instead of relying only on external support. For example, you purchase extra inventory in the fall because you can 'see' the demand going up in the winter. Our cognitive capacities permit us to illuminate numerous issues internally.
Self-schemas incorporate our views on who we are, what we might end up with, what is critical to us, and different parts we possess or might involve in our social environment and impact our choice of objectives and certainty in achieving them. Patterns worldwide and self-schemas are imperative to our capacity to engage in successful and organized behavior since they empower us to center on the best essential bits of data among the astounding complex array of information accessible to our senses. Schemas are also sources of mental vulnerabilities because some of our schemas or specific aspects of our self-schemas may be distorted and inaccurate. We often hold some schemas- even distorted schemas- with conviction, making them resistant to change. We are usually not entirely conscious of our schemas, unaware of the assumptions of our daily decisions and behavior. We think we see things the way they are and often do not consider that other views might be possible or suitable might exist. Maladaptive schemas develop as a function of adverse early learning experiences leading to distortions in thinking.
A leadership mindset is not to cling to existing assumptions and not to reject or distort new information that contradicts them. Instead, work new experiences into your current cognitive framework. Take new information and reinterpret it to make it fit. We are changing the existing framework to make it possible to incorporate new information. Altering our behavior through changing the way we think about ourselves and others, interpreting events and experiences, and our emotional reaction to them.
Self-development is essential for developing leadership capabilities. Important mechanisms underlying self-development are self-awareness and self-discipline. The belief is that we can achieve goals, our talents are innate, and we can achieve personal growth and develop our abilities through our personal and work lives. Self-discipline is essential in continuously monitoring one's behavior to ensure self-development. One's effort and energy to stay focused on attaining an important goal. After identifying a developmental need, it is necessary to review whether one is making necessary improvements periodically.
Leadership starts with yourself. More particularly, it begins together with your mind. By understanding how your intellect works, you'll lead yourself successfully. By understanding and driving yourself successfully, you'll be able to understand others and lead them more successfully. And by understanding and driving others more viably, you'll be able to understand and lead your company more successful. Mindfulness enables leaders to focus on intrinsic motivations and a sense of purpose, enabling high productivity and a more engaging workforce, creating stronger connections and company culture within and beyond your company, and improving company performance and trust.
---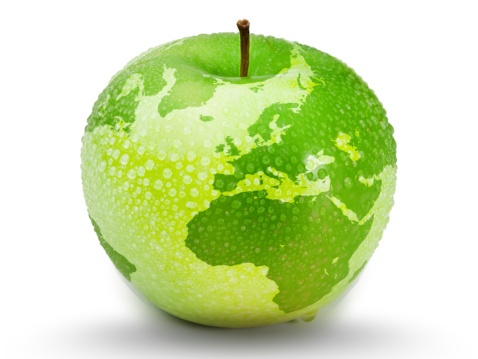 Industries
This service is primarily available to the following industry sectors: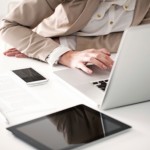 Banking and Finance
The financial services sector is building on the banking industry. While the financial services sector includes investments, insurance, risk redistribution, and other economic activities, it primarily focuses on direct saving and lending. Financial services have many participants and moving pieces, from credit card issuers and processors to established banks and up-and-coming rivals. Additionally, financial institutions and startups are improving their technology and extending remote services as economic activity becomes increasingly computerized, particularly as consumers decide to manage their finances from home in the wake of the coronavirus outbreak. The use of digital technologies is accelerating within the financial service sector. Cash transactions, in-person consultations with financial advisors, and even utilizing an ATM are all dwindling components of financial services.
Personal, consumer and corporate financial services are the three main categories. These categories include important participants and influencers for businesses and organizations attempting to move up the industry ladder. Consumers generally search for companies that offer personal financial services, such as financial advisors. In addition, customers are searching for banks that allow them to remotely monitor individual accounts and maintain their financial condition via online platforms and mobile apps as money management activities continuously move online. Additionally, younger, tech-savvy customers choose financial institutions that provide personal finance management (PFM) tools. Finally, consumer finance enables customers to buy goods and services by making payments in installments over a predetermined period, from real estate investing to paying for education.
Credit card companies, mortgage lenders, and providers of personal and student loans are some of the major players in the consumer financial services market. Corporate financing refers to all aspects of a company's financial operations, including funding sources, capital structure, steps taken to boost the organization's value, and methods used to allocate resources. Accountants, analysts, treasurers, and investor relations professionals are just a few positions in the corporate finance industry that aim to increase a company's worth.
The financial services sector impacts the influence of digital-savvy consumers, the threat posed by large tech corporations, and the changing views of regulators toward new technology. And the cutting-edge technology will lead you to success in the finance industry, whether you're an individual looking at wealth management solutions or a CEO wanting to boost your company's value to shareholders.
No matter how the world markets change, the financial industry will survive. Banking and financial literacy are vital to keeping the business going. Additionally, the financial sector offers many exciting development and growth potentials with the issuance of digital banking licenses and a solid real estate market.
---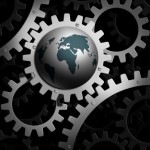 Software and Technology
Software and IT are vital areas driving labor demand in all other industries. This sector includes companies manufacturing electronic devices, software, and computers or creating products and services related to information technology. Software and IT provide a wide range of technology products and services to customers and other companies. Economy, work, and personal life is becoming more digital, networked, and automated. This trend is constantly accelerating. There's no question that innovation and the businesses that offer it are becoming increasingly crucial in existence. The direct growth of technology and its indirect impact on every company and every aspect of life reveal a robust and growing sector impacting the global economy.
A way to categorize the tech industry is to consider the product's or service's intended use. Is it the consumer or a business? Consumer goods could include mobile devices, wearable technology, household appliances, and electronics. On the other hand, companies rely heavily on technology to create enterprise software, streamline their systems, host their databases and store their information – affecting how businesses operate with their staff internally and their customers externally. The advertisement categorizes into five top-level buckets utilizing the traditional approach. The conventional technology categories are software, devices and infrastructure, IT and business services, emerging technologies, and telecom services.
Concurring to later information, the requirements for program designers have expanded. That's since, as innovation develops and changes, so will the requirements for cybersecurity and innovative program. So, much like IT professionals, companies in the technology business (aka the channel) are starting to think more prominent again, rekindling some of the strategic initiatives and aspirations.
One of the significant noteworthy improvements influencing the industry nowadays is the rise of online marketplaces, which upends the buying preparation and impacts the taking after activities. First, companies and businesses have an online presence that needs to be protected and secured. As a result, they're proactively safeguarding their business from external and internal threats. Second, cybersecurity is growing as cloud computing marketing rise—digitization for many sectors pushing them to cashless payments and other digital solutions. Third, the technology industry is expanding with innovation, emerging and developing markets.
---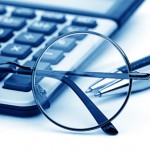 Healthcare
The healthcare industry is progressing to meet new needs and deliver care. The healthcare industry is fundamental to each person's physical and financial wellbeing. Healthcare experts are crucial to sanctioning and implementing approaches and maintaining the framework proficiently. The HIPPA Act of 1996 is a government law that requires the creation of national benchmarks to ensure touchy persistent wellbeing data from being unveiled without the patient's consent or information.
Healthcare involves many parties working together. The market supports various workers and technologies from healthcare staffing and administration to providers and patient care. Sectors include health insurance, pharmaceuticals, health administration, and healthcare tech. Services include mental health care, dental care, substance abuse treatment, laboratory and diagnostic care, and physical and occupational therapy. Healthcare levels include primary, secondary, tertiary, and quaternary care. The five health care facilities include hospitals, ambulatory surgical centers, doctor's offices, urgent care clinics, and nursing homes—two broad categories of health care facilities: public health services and private health facilities. The three types of healthcare providers are primary care, specialty care, and nursing care.
How clinicians deliver patient care and technology in every aspect of medicine has transformed the industry. In addition, integrating medical technologies are changing how hospitals, healthcare centers, and care providers communicate with each other and their patients. For example, electronic health records (EHR) allow patients' health information in digital format. As a result, their data can be shared with other providers across multiple organizations—improving physician productivity and patient satisfaction.
Healthcare suppliers are leveraging the increment in buyers who need to play a more active part in observing their wellbeing by empowering tech that advances crucial following, early discovery, and illness avoidance. Further persistent checking apparatuses empower a nonstop stream of real-time wellbeing information between patients and their specialists and will account for much of this investment funds. In expansion, be that as it may, healthcare suppliers can use innovation to maintain a strategic distance from pointless specialist visits and expenses.
Telehealth portable innovation and video specialist visits empower a consisten